Bitch of a Mother-in-Law
(m/f, n/c)
by
Black Demon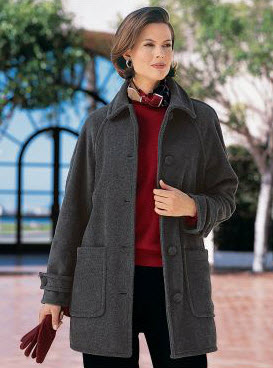 Mrs. Evelyn Cantrell

______________________________________________

Standard Disclaimer!

This is a fictional story intended for Adults only!

______________________________________________




Two years earlier, upon their engagement, Jeff Burton had gotten to meet with Lori's parents, George & Evelyn Cantrell. Mr. Cantrell was a happy fellow who worked with the Monroe County Administration and just a really nice guy, however more of a 'yes' man when it came to his beautiful but rather domineering wife. When it came to Mrs. Cantrell, Jeff could easily see that she was rather domineering, felt that she was a bit cold and standoffish towards him. He had the feeling that she really didn't approve of him for some unknown reason, but most probably that she thought that 'he wasn't good enough for her daughter'. 'Damn ....................beautiful but what a frig'n frigid bitch! So uppity ......................thank God Lori's the exact opposite of her bitchy mother!' Jeff had told himself, hoping that the weekend would speed on by so he and Lori could head on back to college. As he and Lori would be starting their careers in Atlanta once the graduated, some fifty miles from where they were going to college, Jeff figured that such would eliminate the uneasiness with his future in-laws as they would be over two thousand miles away.

During his senior year of college, the image of his beautiful but very icy future mother-in-law often filled his mind at night, with Jeff thinking that 'What that frick'n uppity bitch needs is one good solid FUCK! Shit, given the chance .....................I'd throw it to her ...................rip her clothes off ......................strip her naked and fuck the hell out of the bitch!' With his future mother-in-law's image still in his mind, Jeff stroked at his growing cock at that image of her, thinking 'Strip that bitch naked ...........pin her down to the bed ...............and stick it to her ...................make her scream bloody murder! I'll make her climb the fuck'n bedroom walls ................make her scream when she orgasms on my cock!' Then another thought struck him as he wondered 'Will the bitch freak out when she realizes she just went and had sex with her daughter's husband ..........................that I went and did it bareback in her .......................shot all my hot potent cum up in her twat? That her son-in-law might just have gone and knocked her up? Frick'n icy cold bitch! Damn, I'd like to fuck it to that uppity bitch!'

But such was just wishful thinking! Jeff knew very well that he'd be all show and no-go, even if given the opportunity of getting the bitch alone, such would just remain as a wild fantasy in his mind because he just didn't have the balls to do such a thing. Still it made for some nice dreams that Jeff conjured on up when going to bed at night, certainly much more entertaining than counting sheep. Dreams of seducing or attempting to seduce the icy bitch just never seemed to gain any traction in his mind, for those dreams would always turn sour and ended with her putting him down while snickering at him. But when it came to images of her fighting against him as he pinned her arms above her head, such dreams always gave him a stiff hardon to which he'd end up shucking himself off to get some much needed relief. Her hissing at him, fighting and struggling up against him .....................it was all so good as she tried to kick out at him .......................then he'd strip her of her pants and panties ...........................ripping them off the struggling bitch ..............................................loving hearing her scream out in pain as he manhandled her and then rammed his rigid cock up into her uppity cunt! 'Take that, you fuck'n bitch!' he'd dream as he thrust into her dry cunt without any mercy, making her scream to which he'd just laugh at her plight.

It was just over a year ago that they had gotten married, with the large plush wedding and reception held at an elegant hotel and resort located in the nearby city where his wife had been brought up. Taking a deep breath as he packed up the last of the clothing needed to the trip to spend Christmas with Lori's family out in California, Jeff was not looking forward to spending the holidays with his in-laws, especially with the icy bitch of a mother-in-law that he had. From the moment that Lori had introduced him to her mother, it seemed that she had taken an instant dislike to him for some reason, to which Jeff was totally baffled but presumed that no guy would be good enough for the bitch's beautiful daughter. He had tried to talk Lori into other possibilities like that of flying to Tahiti or Hawaii for a warm Christmas vacation, anything to not having to be near the icy bitch of a mother-in-law that he had, but Jeff finally gave into his wife's insistence on visiting her parents for the holidays.

As usual, traveling by air during the holiday season met with delays due to weather, causing their trip to take seven hours vs the norm of just over three hours of flight time. They were greeted at the airport by Pop Cantrell, who advised that the Mrs. had remained at home to get the house ready for them and to start dinner, the luggage was then loaded into the car for the hour and a half drive to the country estate. And as things would have it during the winter season, the drive time took an hour longer than normal due to snow falling and sticking to the roadway. Upon their arrival and meeting Lori's mom once again, Jeff had to admit that his mother-in-law looked even sexier than before as she now had shoulder length hair that softened her look from that of an icy bitch. But still Jeff could sense the tension between them, getting the feeling that Lori's mother still felt that he wasn't good enough for her daughter, looking at him as just a 'loser'. And Jeff once again thought to himself 'The frigid bitch just needs one good fuck!'



For Evelyn Cantrell, now at the age of 43, her immediate negative reaction upon meeting her future son-in-law that first time was not because of Jeff himself, but because he looked so much like that of her first boyfriend in high school .............................whom she had surrendered her virginity to because she thought it was love, but then the bastard dumped her a mere three weeks later in search for greener pastures ....................looking to cop and pop more cherries since he had already pocketed hers! From the second that she laid eyes on Jeff Burton, Evelyn breathing became labored, her thinking becoming warped as the sight of her daughter's handsome fiance as it brought back all the hurt and pain of her teenage years. It was as if she was once again looking at Clive Garner, the bastard who had deflowered her and moved on to his next conquest. When alone in her thoughts, Evelyn knew it was wrong to treat her future son-in-law with such disdain, told herself that she needed to clean up her act .......................but her good intentions always disintegrated upon seen Jeff. In bed at night, Jeff's image would often come to mind but it was Clive Garner whom she was actually thinking of, with memories of their time together playing on her mind. That first boyfriend had dominated her during their dating period, something that had really been quite exciting and thrilling for her, a feeling that she had missed for some 25 years plus at this point.

With Lori planning to meet up with her high school girlfriends for a luncheon that next day, planning to catch a ride with Pop as he had a Rotary lunch meeting in town, Jeff told them to go ahead as he planned on practicing some cross country skiing to improve his strength and stamina. But deep down, Jeff thought 'I'd rather be shivering my fucking ass out in the cold skiing rather than being cooped up in here with this frigid bitch I've got for a mother-in-law! Fuck, seems as if anything I do or say, the snooty bitch is rolling has her eyes up in disgust! What's with the fuck'n bitch?' Then Jeff snickered to himself, muttering that the only solution was that 'She just needs one good FUCK up that tight cunt of hers!' Though he wanted to brag to himself that he was the one capable to give the bitch such a fucking, Jeff knew that he didn't have the guts or balls to pull of such an outrageous thought, then cussed silently to himself 'Fuck, if only I had the fuck'n guts ..............................throw her down, rip off her fuck'n clothes and just rape the hell out of her! That'd teach the fuck'n bitch for being so damn snooty!'

Over breakfast, asked if she wanted to join them on the trip to town, Evelyn Cantrell had advised that she had to pass on the opportunity as she planned on doing several loads of laundry that day. Following breakfast, Jeff figured that he'd wait as long as possible, then head on out just before Lori and her father left for their respective luncheons. Not being alone with the the icy bitch of a mother-in-law was Jeff's main goal, so he planned on bundling up in some warm clothing to be out in the snow for hours, figuring he'd need to stay out some four to five hours before his wife and father-in-law returned home. Prepared and ready to head out, Jeff waited till just before Lori and her dad was ready before bidding them 'goodbye' and headed out the front door. Having made it some hundred yards, Jeff looked back to see Pop Cantrell's car pulling out of the garage and soon disappear over the snow covered roadway. It was at that point that Jeff decided to double check everything before trekking out alone into the woods. "Ah, fuck!" he cussed himself out upon realizing that he had forgotten to grab the compass that he had set upon the dresser top to bring with him.


Not wanting to give any pleasure nor to seeing the snickering on his mother-in-law's face upon learning that he had forgotten his compass, Jeff hoped to slip into the house and gone before he had even been noticed. With Lori having shown him where a spare key was hidden in the front of the house should one get himself/herself locked out of the house, Jeff let himself in and was quietly making his way down the hallway to retrieve the compass from atop the dresser drawer in their bedroom. Then Jeff froze upon seeing the sight before him taking place in the laundry room. It became obvious that his mother-in-law thought that she had the entire house to herself for many hours, for otherwise why would she disrobing in the laundry room to put the clothes she had just been wearing into the wash. Needless to say, the view of what was happening gave Jeff one mean fucking hardon, made him even harder and stiffer than any wet dream the damn bitch had given him over the past couple of years.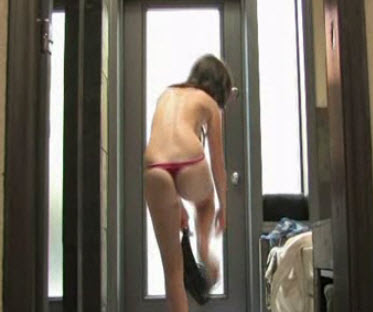 At that instant, Jeff began thinking with the wrong head of his, not the one on his shoulders but the one throbbing and swelling up between his legs. Slowly and quietly making his way over towards the laundry room, shedding his ski jacket and woolen pullover along the way, this was like a new and far better version to the many fantasies he'd had at night in nailing the frigid bitch. Only when he was a couple of feet behind of her in the laundry room did she sense his presence, turning about with a horrified look on her face while trying to cover up her nakedness and scream "My Goddddddddddddddd .....................................what are you doing here! Get out .........................get out of here!" But Jeff quickly responded by reaching out to grasp both her wrists, forcing her arms apart to bare her succulent titties, totally the frightened and horrified look on her face. Seconds later, as she tried desperately to pull her arms out of his grasp, Jeff clamped his mouth over her left tittie and flicked his wet tongue over beautiful her pink nipple, causing it to immediately begin swelling in the confines of his sucking mouth.

"Ooooohhhhhhhhhhhhh! Ohhhhhhhhhhhhhhhhhhhhhhhhhhhh!" came the moan from above of him, for he had his beautiful mother-in-law swooning with pleasure from the tonguing he was giving her, then he moved over to pay homage to its lovely twin. The suckling of her nipples and the caressing of her body had evidently disarmed the icy bitch, allowing Jeff to scoop her petite body up into his arms and to her down upon the tile counter top in the laundry room. Stripping off her bikini panties, the bitch was now totally naked as he pushed her knees apart to reveal her sex to him. And then he was mouthing her, intending on devouring the bitch, causing her to moan out "Oh, Godddddddddddd! Oh, my Goddddddddddddddddddddddddd! Ahhhhhhhhhhhhhh ............................ahhhhhhhhhhhhhhhhhhhhhhhhh ............................................aieeeeeeeeeeeeeeeeeeeeeeeeeeeeeeeeeeeee!" As her petite body shook and trembled in uncontrolled spasms, Jeff lapped up the sweet goodies being fed to him from her mind-shattering orgasm. "Godddddddddddd .................................I'm cummingggggggggggggggggggggggggg ...............................................I'm cumminggggggggggggggggggggggg ..........................................oh, my Godddddddddddddddddddddddddddddd!" she screamed out in sheer ecstasy, her body in uncontrolled spasms as her love juices flowed into her his slurping mouth.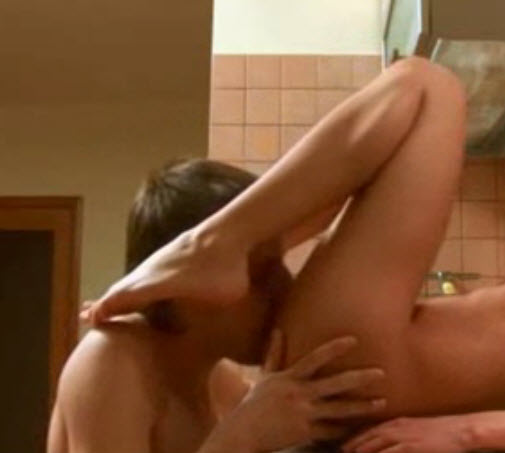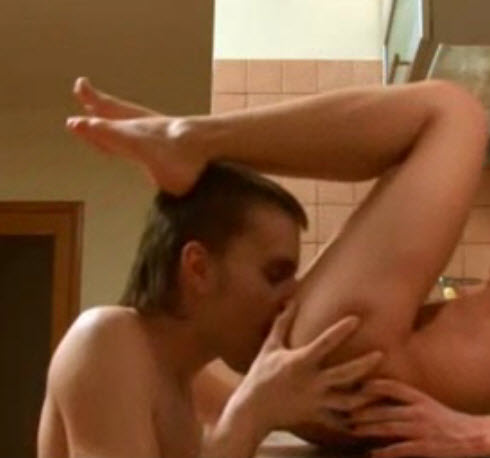 Scooping her up into his arms once again, Jeff then headed on down the hallway to where the master bedroom was located. Door partial closed but not all the way, Jeff used his foot to push it all the way open. Apparently the doorway had been partially closed to hide the unmade bed in the master bedroom, to which Jeff approached and then unceremoniously dropped the bitch onto the middle of the bed. As that fall onto the bed snapped the startled bitch out of her stupor, Jeff was right upon her and pinned her arms above her head with one strong hand grasping both her wrists, just like in the many fantasies he had over the past couple of years. With his free hand, Jeff pulled down his ski pants and then his jockeys, pumping at his boner to get it up stiff and hard. "Eieeeeeeeeeeeeeeeeeeeeeeeeeeeeee!" came the shrilling shriek upon him brutally lunging forward with all of his weight behind of him, spearing his lancing cock right into her tight and unprepared cunt. At this point in time, Jeff was not thinking rationally for this was just another one of his nighttime fantasies, that of screwing his beautiful but frigid mother-in-law ...................................only it was really happening and he was actually raping her! This was by far no gentle lovemaking on Jeff's part, his obvious long disdain of this icy bitch of a mother-in-law had him banging away at her tight little pussy with all the gusto he could muster up to teach her a fucking lesson, wanting to hurt her bad.

It was a half hour later that Jeff blinked his eyes after having dozed off in a power nap after having exhausted himself from his strenuous activities, thinking to himself 'Wow, that was some fantastic fuck'n dream!' Of course, it had been another one of those dreams where he took control of things and put that bitch of a mother-in-law in her place! Remembering the dream, Jeff thought 'Damn ....................what a fuck'n dream! That fuck'n bitch has really got me on edge that I'm thinking about her day and night now!' But then the slight stir and movement under him had Jeff in a frenzy, making him wonder as to where he was at that very moment. 'Ah, FUCKKKKKKKKKK!' Jeff cussed out in his mind upon realizing that it had not been a dream at all .................................................that he had actually gone and raped his beautiful but bitchy mother-in-law! His scornful mother-in-law was naked beneath him ...............................and he was not only laying upon her .............................he still had his cock in her ravaged slit! Closing his eyes, Jeff had to come to grips with himself for his life was now done and over with, figuring that the cops would becoming to hall his ass off to jail for the next 20+ years or so. He could just see the headlines in the upcoming newspaper reading 'Respected woman raped by lunatic son-in-law!' But in his stiff and frozen state upon his prone victim, Jeff felt her soft trim fingers lightly caressing his back and realized that her feet were still draped over the back of his calves.

As a cold chill of fear coursed up his spine with his heart thumping madly in his chest, Jeff's mind began playing back the details of the recent rape session, recalling just how intense the fucking had been as he repeated sliced in and out of the sobbing beauty as she struggled under him. Pinning her wrists above her head as he commenced to brutally rape her by slamming his cock up into her while hissing out "Take that you fuck'n frigid bitch!", but her sobbing had soon ceased along with her struggles against him, to be replaced by her mewling and raising her legs up to wrap them tightly around his ass. As her ass began undulating under him while arching her hips up to meet his hammering thrusts into her, he had released relaxed arms so he could grab her ass with both hands. Jeff was was surprised to feel her arms come up to grasp his shoulders while she kissed his neck on his next lunge up into her tight cunt, then heard her hiss out "Fuck me! Fuck me like the bitch I really am ..............................make me your bitch ..............................give it to me .....................give it to me hard!" 'Yes indeed, this is what she really needed .....................one good FUCK!!' Jeff had then told himself as he continued to hammer her with all of his might. Rearing back so just his cockhead remained enveloped in her tight gripping snatch, getting a good grip under her ass, Jeff then slammed himself back deep into her while chuckling "How's that, BITCH!" To his amazement, her arms and legs tightened even more around him as she had panted out "YESSSSS .....................yessssssssssss .........................Oh, God, fuck it to me hard .............................make me pay for being such a bitch to you!"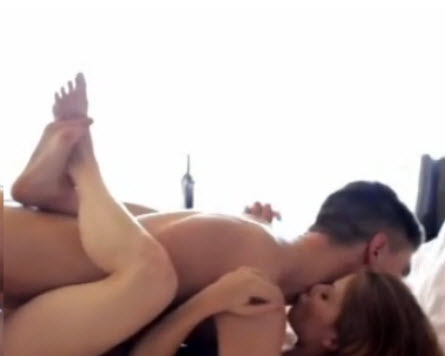 It had been one wild fuck on the king-sized bed in the master bedroom, for what had initially started off as rape had turned into quite an energetic fuck session for Jeff and his beautiful mother-in-law. Should anyone have walked into the bedroom at that instant, it would appear to be two consenting adults having a go at it. All the minute details came rushing back into his mind at that point, with Jeff recalling how he announced loudly that "I'm gonna cum .........................gonna cum in you, BITCH!" "Do it! Do it! Cum in the bitch you have for a mother-in-law ............................shoot it in me! Make me your bitch from now!" she had responded under him while squeezing her tied legs around the small of his back. As the bed shook from the frenzied fuck session upon it, Jeff groaned out "CUMMINGGGGGGG ......................................cumminggggg in you, BITCH!" "Yes ........................yesssssssssssss ........................cum in me .........................cum in me!" she had panted out in response. As he unleashed the first blast, Jeff heard her scream out "YESSSSSSSSSSSSS ...............................ohhhhhhh, so hot ........................so hot .......................................oh, Godddddddddddddd ...........................ahhhhhhhhhhhhhhhhhhhhhh!" Feeling her ass quivering in his hands along with the spasms rocking her petite body, Jeff knew that she was now in the throes of a mind-blowing orgasm, then he continued to unleash spurt after spurt of his potent baby batter into her still very fertile womb. "Uh ...................uhh .........................uhh!" he grunted out as he sent spurt after spurt of his hot roe up into the frosty bitch, then sneered "I hope that gets you knocked up, BITCH!"

Fearing that his life in the balance at that point, Jeff initially wondered whether as to what would take place if he sheepishly pulled out cock and apologize for the horrid crime he had just committed! But all his instincts told him that would be the worst thing he could ever do, allowing the bitch to regain the upper hand on him, which would then lead to her sneering as he cowered as she called the police. What his instincts did tell Jeff was to maintain the upper hand that he had gained, to keep her in he place, to make her obey whatever he demanded of her. At this point, both heads were in total agreement, with the head on his shoulders telling him to maintain the mastery over her while the head between his legs wanted to give her another good fucking. Expanding his cock in her enveloping cunt, Jeff felt her respond with her cunny as it squeezed back upon his growing boner. As neither Jeff nor Evelyn ever had sex twice in a row without first having uncoupled from the initial fuck session, this was to be a first for both of them and would result in a wild and energetic fucking very similar to the prior one .......................................ending with Evelyn panting out to her young lover to "Fuck me ..........................fuck me ...............................give it to me good ....................cum in me again ...........................fuck your baby in the bitch of a mother-in-law that you have!" "Oh, God .............................oh, Goddddddddddddddddd ......................................yessssssssssssssssssssssssssss ..............................ahhhhhhhhhhhhhhhhhhhhhhh!" she screamed out upon getting her wish as her still fertile womb was drenched with hot sticky semen.

For Evelyn, the fantastic shagging just thrown to her brought back memories of her first love, the teen who had copped her cherry and later dumped her so he could keep on the prowl for more innocent young beauties. She had certainly gotten pissed at the bastard, had harbored a grudge against Clive Garner for years on end, but one thing she never forgot was what the fantastic fucking that only he had been able to provide. A bit sexually active during high school and college before meeting up with her now husband, Evelyn had taken the necessary birth control precautions, quite picky and certainly didn't drop her panties for every male suitor. Upon getting engaged and then married to George, Evelyn was quite true blue to him, but her husband certainly was no where near in comparison to her first love. But now, after having gotten nailed twice in a row, Evelyn could only conclude that Clive Garner had not only met his match but had been far surpassed in the energetic fucking thrown to her. But then the reality of it all set back in when the dwindling cock slipped out of her with a loud 'pop', causing Evelyn to nearly gasp aloud at the realization that she just had sex with her daughter's husband ...............................her own son-in-law .............................not once but twice! As she turned to lie on her side, clenching her thighs tightly together to keep all the cum from leaking out of her and soiling the bed, Evelyn had to admit to herself that she had just gotten the best fucking ever! Having dozed some, Evelyn was then startled awake by the painful smack on her ass as she was told by her daughter's husband to "Get up on all fours cause I'm gonna fuck you like the BITCH you really are!"

For a half hour after being fucked like a BITCH ....................doggie style ........................she had fallen fast asleep after falling face forward on the bed following that fantastic fuck session. There was some movement about the bed but Evelyn's eyes felt heavy as she was about to doze off from sheer exhaustion from the fabulous fucking thrown to her by her daughter's young and energetic husband. Suddenly she felt herself being dragged off the side of the bed by a strong hand grasping her right wrist. Off the bed she went landing with a hard thud upon the carpeting of the master bedroom. Trying to steady herself, Evelyn then felt thick fingers entwined in her back of her silky hair, grimacing from the pain as she was pulled up to there she was now sitting up on her knees. She gasped aloud when her tormentor yanked her head back by the back of her hair, then heard her son-in-law aking if she had eversucked cock before, to which she shook her head 'no'. She then heard Jeff sneer "You're gonna learn now! Take my slimy cock in your pouty mouth, BITCH!" Obeying without putting up any resistance or objection, Evelyn took the withered stem of slimy flesh into her mouth, worrying it about in her mouth till she had it nice and clean and to the point where it began expanding in her mouth. As it grew and expanded even more within the confines of her mouth, her head was being pulled back by her hair and the thick cock was being pulled from her sucking lips, then she heard her son-in-law's gruff voice order her "Now use the tip of your tongue, bitch .....................lick the tip ......................in my pisshole ........................now look up at me while you're doing it, cause I wanna see the look on your bitchy face when I cum in your mouth!"

Evelyn then realized that Jeff had retrieved his cell phone when he had gotten out of bed, that it was one of those capable of taking videos for he was laughing at her plight and telling her "No one will ever believe the story that I raped you ........................not when then see how you like sucking cock! Now take it back in your mouth and keep sucking ....................................don't stop till after I cum in your fuck'n mouth! And you better swallow all my jizz and not spit any of it out, BITCH!" Cell phone placed on a coffee table to continue the filming, Evelyn felt both her son-in-law's hands now at the back of her head, pulling her forward with his hands and then pulling her back by the hair. "Now that's how you should use that mouth of yours, BITCH! Instead of always snickering at me .......................you should be on your knees sucking my cock!" she heard him say from above, followed by his chuckling with delight from her dilemma. Unaccustomed to performing such a demeaning task, Evelyn gagged and chocked when the lengthy cock was pushed all the way into her mouth and down her throat, which brought about a loud laughter from above. Then her face fucking got faster and faster, heard her son-in-law panting loudly before groaning out that he was "Gonna cum, BITCH! Gonna cum right in that pouty mouth of yours ..............................and you're gonna swallow down all my cum! Ain't that right, BITCH?"

With her hands resting on his hips, unable to speak as her mouth was full, Evelyn could only nod her head to indicate 'yes' in response to the question posed to her! "Arrrrgggghhhhhh ..............................ahhhhhhhhhhhhhhhh ................................ahhhhhhhhhhhhhhhhhhhhh!" came the groans from above as her mouth and throat was suddenly flooded with hot gooey cum. Once her mouth was devoid of the dwindling cock, Evelyn clasped a hand over her mouth as she had to obey and swallow it all, then placed her other hand on her tummy while shuddering as her stomach was on the verge of rejecting the foreign goo. Several hours later when Pop and Lori returned home, Jeff was pulled over to his wife to hear her whisper "I'm surprised to see you home so early! Thought for sure that you'd make certain we got back first before braving it alone with my mother!" Jeff just smiled and told his wife that "I was freezing my butt out there so it was a real tough choice to make! A real tough choice!" "Well, I'm certainly glad to see that you survived being alone with my mother!" his wife chuckled out in retort, quite aware of the iciness existing between her husband and her mother. "Yeah ..........................being alone with mother your can be quite an exhausting effort! If you and your dad hadn't come back any later, I might just have braved it and gone back out there again!" Jeff advised, exhaling as if he was totally exhausted, which he really was but due to another reason.

From his luggage that evening, Jeff retrieved the vial of pills that he had planned on using that morning but had not had the guts to try and pull it off. Prior to the trip, he had obtained some Rohypnol pills from an old high school buddy who had access to such illicit drugs, planning on using them on that bitch he had of a mother-in-law. Although well-known as the date rape drug of choice, rape had not been on Jeff's mind at all. The initial plan was to slip one into her morning coffee, have her out cold for the entire day to screw up the cooking plans and not performing any household work, making her appear to be a terrible hostess instead of the always prim and proper perfect one. Instead he was slipping two over to his mother-in-law as she prepared some soothing hot buttered rum for the evening, telling her put them into two cups of the rum, then to serve them to her husband and her daughter. After the hot buttered rum, Jeff could see the effects starting to take place on both Lori and her father, then he remained out in the den keeping warm by the fireplace and watching the news on television while the others retired for the night.

In looking at the time, Evelyn looked over to see that her husband was fast asleep, which was also evidenced by the loud and deep snoring that he was emitting. Exiting the master bedroom and going down the hallway, she opened the door to the guest bedroom and saw her daughter fast asleep, then closed the door to make her way back down to the den. Having taken off the nightie she had worn when getting into bed with her husband, Evelyn had donned a full length robe and tied the sash before leaving the master bedroom. She had made it out to the den a couple minutes before the twenty minute time limit that Jeff had given her to "Get your ass on back here in twenty minutes! Then I want you lying on that sheep skin rug ........................naked and playing with yourself till I'm ready to give you a good fucking!" Upon her arrival, Evelyn approached the sofa but Jeff seemed more interested in watching the television than in her, then saw him reach out without even looking at her to pull the sash that opened her robe. With her son-in-law's eyes still focused on the tube and not having even glanced at her nakedness, she was then dismissed with "You're early ......................I want to finish this show! Go and lie down on the rug and get yourself ready for me! Go and finger-fuck yourself!" Although embarrassed from such a humiliating dismissal, Evelyn let the robe drop from her shoulders and went to lie down on the rug, touching herself as Jeff had wanted.

Jeff was not at all paying any attention to the television show at all, for all this was just a ploy in which to cement his dominance over the beautiful bitch, purposely having ignored her standing before him and then humiliating her with his perverted demands. Jeff allowed two long minutes to go on by before he flicked off the television set to get up from the sofa to walk over to where the beautiful bitch was frigging herself on the sheep skin rug. "Lemme see how your middle finger is, BITCH!" he commanded. Hand out from between her ivory thighs, she showed him her middle finger, to which Jeff snarled "Frig yourself faster .................I wanna see it dripping off your finger!" And as she went back to obeying his command, Jeff then began to disrobe as her eyes widened upon seeing him bare his boner for her, and once she saw his hardon the faster the frigging got. Upon his demand to see how wet she had gotten and showing him her middle finger again, Jeff then dropped to his knees from the back of her head, ordering her to "Open your fuck'n mouth, BITCH!" Sliding his throbbing cock between her open lips, Jeff then stretched forward to feast on her hot juicy cunny. Soon Evelyn was giving her son-in-law a very tasty dessert to eat as she orgasmed in his mouth, and at the same time Jeff was giving his beautiful mother-in-law some hot tapioca pudding for her dessert. It wouldn't be till near 3 a.m. that they closed the vent to the fireplace as the fire was out, Jeff's cock totally spent having after shagged away the bitch's tight little cunt, then they went to their respective rooms to get some much needed rest.

This being Lori and Jeff's last day before heading back to Atlanta the next day, Evelyn couldn't wait for the Women's League breakfast meeting to be over with so she could get back home. With her husband and Lori saying they planned on leaving at 10:30 a.m., Evelyn had promised Jeff that she'd be home no later than 10:45 a.m. ...........................had begged him not to go on the cross country trek that he had told Lori he planned on doing ................................promising to suck his cock the moment she got home! From looking upon her son-in-law with disdain till he had raped her and given her the best fucking ever, now Evelyn could not get enough of the handsome stud, wanting to make use of every opportunity to suck and fuck! Leaving quickly once the meeting was over, telling everyone who wanted to stop and chat a bit that she had to hurry home as she had company, Evelyn hurried on out of there. Unlike the roadway that led to the city, the one that her husband and Lori would be taking, this was more of a country road that wasn't plowed as often. And as luck would have it, there was a two car accident just before the bridge going over the river, making it impossible to get to the other side till the cars were moved. Such made her fifteen minutes late and she arrived home just before 11 a.m.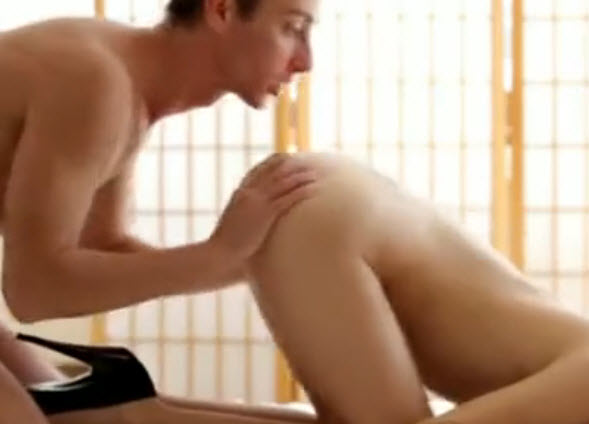 "You're late, BITCH!" came the scowl from her angry looking son-in-law when she stepped into the den after coming in from the door connecting the garage. "I'm so sorry, Jeff! I know I'm fifteen minutes late ................................but there was a two car accident blocking the bridge!" Evelyn panted out, truly sorry for being late. "I'll make it up to you .........................I promise .......................I'll give you the best blow-job ever!" she advised, anxious to do so to make him happy as well as to forgive her for being late, reaching out to embrace Jeff as he approached her. But suddenly the vee neckline of her $150 black dress was grasp in a fist and the buttons were flying about on the carpeting, the dress torn and ruined by her nasty son-in-law who ordered her to "Get down on your fuck'n knees, BITCH!" Immediately doing as ordered, Evelyn dropped to the carpeting on her knees while panting out "Don't be mad at me, please! Let me make you happy .............................let me suck you off! I promise I'll make it good for you!" Shock and fear set in, along with an exciting shiver coursing throughout her entire body, when she was told "Damn right you'll be good suck off, BITCH! But on all fours first .............................you'll get to suck my cock ...........................right after I shove it up your fuck'n ass!"

Caressing his mother-in-law's soft beautiful ass, Jeff then grasped the back of her ankles to push her legs wide apart, causing her to gasp loudly as she spread her arms out to keep her balance. That accomplished, Jeff then scooted forward between her black spikes as he shucked at his growing boner. Up good and hard with cock in hand, he edged forward with spear in hand, then asked "You ever had it up the ass, BITCH!" He saw her head shake side to side rapidly to tell him 'no', then her shaky voice panted out in fear "No ..................no ...................never!" "GOOD!" Jeff snarled, then thrust his fleshy spear forward into her with all his might! "Eiiiiiiiiiiiiiiiiiiiiiiiiiiiiiiiiiiiiiiiiiiiii ....................................aieeeeeeeeeeeeeeeeeeeeeeeeeeeeeeeeeeeeeeeeee ....................................owwwwwwwwwwwwwwwwwwww!" came the piercing shriek of pain resulting in the mature beauty's first cock up her ass chute. Her screaming did not cease for Jeff grasped her trim hips so he could then thrust his lengthy cock all the way of her once virgin asshole. It was obviously painful for her, as evidenced by the sobbing being emitted each time he reared on back before thrusting hard up in her shitter, causing Jeff to keep on fucking her up the ass while chuckling "Ain't so high and mighty anymore, huh, BITCH! I must say, you never looked any better than this .........................on all fours with a cock up your fucking ass!" Jeff just loved this new role, that of having mastery over the bitch who sneered and looked down upon him, and now she was at his beck and call .............................obeying his every whim and not putting up much of a fuss no matter how humiliating and degrading the act was.

The thrill and excitement of fucking this BITCH in the ass had Jeff sporting a rock hard boner, expanding the throbbing meat in her ass had her moaning from the expansion, to which Jeff slapped her ass hard before asking "Like a big fuck'n turd up your fuck'n ass, huh, BITCH?" that up while Cock as hard as everJeff planned on getting her back up onto her knees before ordering her to "Take my shitty cock in your mouth and suck it clean, BITCH! Clean all that shit of yours off my cock!" Slapping her ass hard once again, he then ordered her to "Move that ass of yours, BITCH! Squeeze it! And then rotate on it!" Jeff smiled widely in triumph in hearing her wince in pain as she squeeze her ass muscles on him, fuck herself on him, then begin to rotate on his stiff shaft. Letting go of her trim hips, Jeff reached up to clamp his hands on her shoulders to keep her firmly in place, he then began humping away at her with long hard strokes. '"Stop .......................stop ........................I can't take it anymore .......................it hurtssssssssss .....................it hurts so badddddddddddd!" came her whimpering sobs, which made it even that much more exciting for Jeff. "Ahhhhhh .......................ahhhhhhhhhh ...........................yeahhhhhhhhhh ........................oh, yeahhhhhhhhhhhh ...............................ohhhhhhhhhhhhh!" Jeff groan as he dumped his hot pent-up load into her quivering ass.

Having emptied his cock up in her ass, Jeff could still hear the soft sobs coming from the humiliated beauty, knowing that she certainly had not enjoyed being sodomized but that aspect only made it more pleasurable for him as he continued to throb his cock in her. Jeff then ground his still rigid cock around her ass to torment her even more, rotating his hips wider and wider while still skewering her tender ass as he emptied the last drop of cum into her sodomized rectum. With her head now on the carpeting but upturned ass still up in the air, Jeff pulled on back till there was a loud 'pop' as his cock exited her sodomized ass, then he inhaled deeply to savor the moment as the bitch groaned out "Ohhhhhhhhhhhhhhhhh!" Quickly moving about, going to the front of her, Jeff grabbed her by the back of her hair to yank her up. "Open that pouty mouth of yours, BITCH!" he ordered. And when she complied, he shoved his messy cock into her mouth into her mouth, ordering her to "Lick me clean, BITCH! Lick all that cum and crap off my cock!" And as she complied with his orders, Jeff laughed aloud and exclaimed "Damnnnnn ............................look at you .............................nothing but a fucking SLUT! Jezzzzzzz .........................even a paid whore wouldn't take a shit covered cock into her mouth!"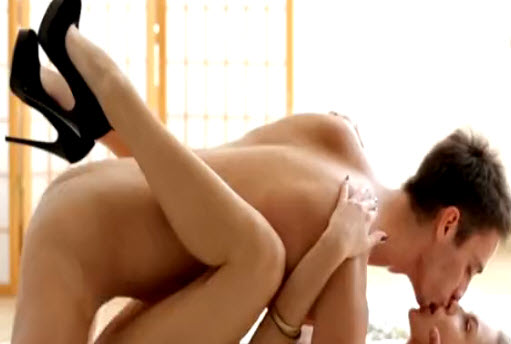 Dozing a bit next to the fireplace, Jeff saw that his wife's beautiful mother was still dosing from the fucking he had given her on the sheep skin rug. Reaching over to cup her soft fleece and crotch, Jeff slipped his middle finger into her slick slit, causing her to stir from her sleep. "Ohhhhh, Jeff ....................please ........................I need it so bad! Please .....................pleaseeeeeeeee .......................fuck it to me .........................give it to me hard ......................fuck it to me hard ..........................nail me for being such a bitch to you all these years ...............................bang me good an hard .........................punish me with that big cock of yours!" Evelyn panted out as she reached down between their bodies to grasp her son-in-law's thick cock and pull it to her twat. "Ohhhhhhhhhhhhhhhhhhhhhhhhhh!" she squealed as her handsome son-in-law thrust all the way up into with all of his might, telling her "Take that, you fucking BITCH! Is that the way you like it?" Another ramming thrust of the long thick cock up into her cunny had Evelyn panting out "Yessssssss ................................oh, yessssssssssssss ...................................fuck it to meeeeeeeeeeeee .............................harder .........................harder ...........................make it hurt .............................hurt meeeeeeeeee ...............................hurt meeeeeeeeeeeeeee!" "Yessssssssss ..................................oh, yessssssssssssssssss .............................that's ittttttttttt ...........................................that's ittttttttttttt ......................................just like that .......................................fuck it to me harddddddddddddd!" she squealed as her energetic lover gave her just want she wanted. And to encourage her younger lover to give it to her, Evelyn panted out "Shoot it in me ...................................shoot your hot cum in me .....................................fuck your baby in me ......................................knock me up with your baby ...................................make me pay for being such a BITCHHHHHHHHHHHHH!"

It was now late April, with Lori a bit over three months pregnant, at which time she thought it okay to let her parents know that she was expecting. After having had a miscarriage a year ago, Lori had hesitated in telling her parents, but but to chance it and tell her mom and dad of her expecting a baby once again. Jeff was nearby when his wife made the call, then saw Lori's eyes light up after tell her mom of her pregnancy, then heard one side of the conversation with his wife exclaiming "Really? When? My gosh, I can't believe it!" Jeff was not surprised with his wife's surprised reaction for he knew exactly what her mother was relaying to her on the phone, that she too was expecting a little one, with her expectancy date probably just a few weeks earlier than Lori's. He saw Lori's eyes widen, then she looked towards him with a stunned look and pointing to the phone, speaking loudly then to basically relay what the conversation was all about "You're serious! You're pregnant too! And you're expecting sometime in the month of September!" Then the conversation that Jeff heard was Lori glancing over in his direction while telling her mom "Oh yes, mother, I'll be certain to relay to Jeff just how much you enjoyed seeing your 'favorite' son-in-law during the holidays! Should I also add in there the fact that he's your 'only' son-in-law?" With Jeff putting on a show by looking upwards and rolling his eyes, he then heard his wife tell his mother-in-law "Jeff sends you his love too!"

This was no news for Jeff as he had learned of his mother-in-law's pregnancy a month earlier when he had gone to a business conference in Las Vegas. With the conference ending on a Friday, he had told Lori that he'd be staying over the weekend with a couple co-workers so they could hit the tables and party a bit. But instead, having used the guise of going to visit with some old sorority friends in Denver, it was his beautiful mother-in-law spending the weekend with him. Upon her arrival at the airport and taking a cab to the hotel/casino, Evelyn replayed her conversation with Jeff when she told him that she'd be getting to the hotel by 6 p.m. that evening and getting a response of "Don't be late or you're gonna git it, BITCH!" Stepping into the hotel's lobby at 5:50 p.m., Evelyn as to what kind of punishment would be in store for her should she be late in getting up to his hotel suite, recalling her punishment times when she had been late in meeting Jeff. Evelyn then purposely began looking at the shops along the way, taking her sweet time, excitement coursing throughout her body of . Upon entering the suite after her knock, Evelyn shuddered in nervousness and excitement as her bag and purse were roughly grabbed from her and tossed aside, then another of her expensive dresses became totally ruined when the front was roughly grabbed and shredded right off her body.

Pushed down to her knees at the entrance, now dressed in only her white heels and undergarments, Jeff sneered "You're late, BITCH! I've been waiting to get my rocks off! You know what to do ........................so get my cock out and start sucking!" He loved the feel of her soft manicured fingers as the delved into the opening of his pants, turning this once snooty bitch into his personal whore, trying to think up things that would degrade and humiliate her ...........................the nastier, the better! Moments later, sucking in his breath from the avid cock sucking that was being administered to him, Jeff yanked her head back by her hair, using his other hand to grasp the stem of his cock and then cutting loose ejaculate his sticky cum all over her beautiful face, groaning out loudly "You fucking BITCH! Ah, yeahhhhhhhhhh ..............................shittttttttt .................................dammmmnnnn! Shit, BITCH ..............................you sure won't be needing to go down to the spa for a facial this weekend! Heh, heh, heh .............................that's the best you've ever looked, sweet cheeks!" With her face streaked with his cum, Jeff then guided his still throbbing hardon with his hand to use the still leaking cockhead to spread the sticky mess all about her face. It had been later in bed that she had drawn his hand over to put onto the slight bulge in her tummy that Jeff got to learn that she was some four and a half months along, the dastardly deed done over the Christmas holidays.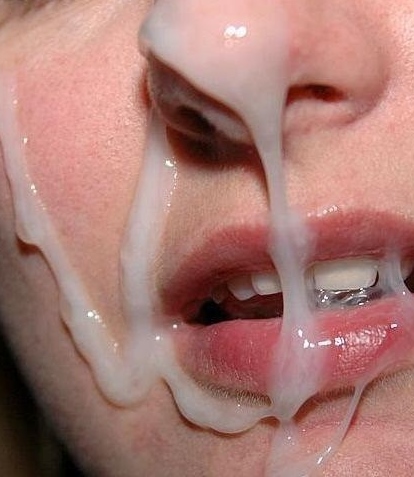 "I gotta get me a picture of this!" she was told and ordered to stay right where she was as, punishment for being late and not calling. Evelyn sat there obediently as the smeared cum about her face began to congeal, with some of it having dripped down onto her blouse, then through her squinting eyes saw two flashes going off as her son-in-law laughed at the sight before him. Allowed to get up and wash her face as well as to shower after her trip, Evelyn was happy when her handsome son-in-law stepped into the shower to help scrub her back, even happier when he head her bed forward with hands resting upon the seat. Evelyn shivered upon feeling his hands caressing her upturned ass, felt her feet being nudged apart to spread her legs wide, then squealed when she was taken from behind. The loud laughter coming from in back of her told Evelyn just how much enjoyment her daughter's husband was getting from this, evidenced by this grasp her hips and slamming himself all the way up into as he exclaimed loudly "Perfect position for you, BITCH!" "Ughhhhhhh ............................ughhhhhhh ........................ughhhhhhhhh!" she grunted out each time the thick cock was withdrawn and then slammed back up to the hilt, with each thrust being far from gentle. It was later after a love-making session in bed that she drew her son-in-law's hand over to rub over her bump, letting him know that he had done the dastardly deed over the Christmas holidays, that he had gone and knocked up his own mother-in-law! They never did leave the room till it was time to check out on Sunday, ordering room service for their meals, for that way they didn't have to waste any time dressing and going out for meals.

Weeks after getting the call from her daughter announcing her pregnancy, Evelyn lay in bed with her husband snoring beside of her, Evelyn felt so ashamed of herself, thinking 'How could I do such a thing to Lori? Sleeping with my daughter's husband, my son-in-law, is one thing but ...........................to let Jeff make love to me right on Lori's marital bed? How shameless can you be?' Evelyn chided herself. That past weekend seemed to have crossed the final line, sleeping with her son-in-law on the very same bed that her daughter had gotten up from just an hour earlier. She had tried to resist at first, telling Jeff that they shouldn't do it in there, that they should make love in the guest room that she had been staying in. But Jeff had insisted, pulling her into the room and literally throwing her onto the bed, and she then observed him sporting quite a hardon as he advised her that "Bet there ain't many men in the world who can claim the feat of getting to fuck his mother-in-law on her own daughter's bed!" It indeed turned out to be one fantastic fuck session with the headboard thumping loudly against the bedroom wall, for it seemed as if the scenario of Jeff fucking her right on Lori's bed had him stiffer than ever before and boy did he give it to her with gusto! She had also come to that same conclusion, that the added factor of bedding her on her own daughter's marital bed must have given Jeff much added stimulation, as had been evidenced by the copious amount of semen he had ejaculated up into her. Evelyn recalled how after that first fuck session, she had to cup her cunny to shuffle quickly into the master bathroom to keep from having all that cum come leaking all over the place.

The thoughts going through Evelyn's mind as she lay in bed was a result of her surprise birthday visit to her daughter's to wish her a 'Happy Birthday' as well as to congratulate her on her pregnancy. But what she had told her daughter as to the reasoning of her surprise visit was to once again see her handsome young son-in-law and to sate her desperate for a good fucking. After her daughter's call to announce her pregnancy, she had gotten a call the next day from her son-in-law who suggested that she use the pregnancy and Lori's birthday to make the surprise visitation, especially when he told her that "Your 'favorite' son-in-law wants to throw you down on the bed again and give you a good fucking !" Just hearing Jeff's voice had her rubbing her thighs together, and his telling her that he wanted to give her a good fucking again had Evelyn wetting her panties. Immediately after Jeff's phone call, Evelyn went on the internet to book her trip to Atlanta and back. She certainly gave Lori a shock when she came walking through the front door when Jeff told his wife that "There's someone here to wish you a 'Happy Birthday'!" It was lie when she advised that "I just got in a bit ago and your husband was kind enough to pick me up at the airport!" The truth of the matter was that she had actually gotten in early that morning, that Jeff had picked her up at the airport and they headed off to the nearby Airport Motel where a room had already been reserved by her son-in-law. It was then time for sucking and fucking the entire day till it was time to surprise Lori on her arrival, only taking some time out to eat the pizza that was delivered to the motel room at lunch time.

It was to be mother/daughter days on both that Saturday and Sunday, with Evelyn and Lori having a good time shopping the days away, only taking time out for lunch at a nice restaurant. But as for each of the nights, beginning with Friday evening when Evelyn had arrived, coffee or a nightcap was on the agenda with a 'roofie' added to Lori's drink. Such would assure that her daughter would not walk into the guest room where she was sleeping, for Lori would certainly encounter a sight to behold ...............that of her own husband shagging her mother! Still thinking about her young lover, pleasing him in any way possible and telling him that she was his personal 'bitch', she had done whatever he wanted of her on that trip to Atlanta .............................like when he demanded that she "Get up in the saddle and to ride me home to the finish line ..................like you're in the Kentucky Derby!" And ride him she did, getting that saddle horn of his fully embedded in her squeezing cunny so that she wouldn't fall off during the energetic ride to the finish line, shivering in a wild orgasm as her young lover popped his cork to send his hot cum spurting up into her still very fertile womb. gysering ...........................and when he wanted another go round like that, only backwards till he popped his nuts in her cunt! Evelyn could not deny that each of those times she had an orgasm to die for, blasting of into outer space and seeing red when that thick cock blasted its hot spunk up into her fertile womb. More and more sex was all she wanted, constantly begging him to "Please ............................FUCK me one more time!" And when he demanded to know "Are you going to do anything I want? Are my my personal bitch, BITCH?" Breathing hard as she played back that session, recalling how how she had panted out her response of "Yes .................yes .....................I'll do anything that you want .......................anything that makes you happy! Please ......................please .............................make me your BITCH! Fuck me any time .........................any where .....................any position that makes you happy ..........................just tell me what you want an I'll do it to please you!"

It was that Monday that it had happened, when Jeff bedded her in Lori's bed not more than a half hour after her daughter had left for work. With her flight home supposedly that morning, Jeff had told his wife that he'd leave for work an hour later than normal, dropping her mother off at the airport on the way. But Evelyn's flight was actually late afternoon, leaving them all alone at home for some hanky-panky. When Jeff had told her of his going to be in San Diego in a couple of weeks on a business trip, she had anxiously asked him "Can we spent that weekend together? Can we ........................please?" "Well .........................only if you're gonna be my personal BITCH that weekend and do things that'll get me aroused!" came his response! "Yes ......................yes ......................just tell me what you want of me and I'll do it .........................I'll be your personal BITCH that weekend!" "You sure? Anything, BITCH!" Evelyn was asked. "Yes .................yes .................anything!" she responded quickly. What Evelyn heard next had her totally stunned, learning that "I wanna watch you get down on your knees and suck cock .........................suck off a big black cock! And then I want to see you getting your uppity cunt stuffed and fucked by a big black bastard!" She had gasped aloud upon hearing what Jeff was wanting of her if she joined him for that weekend, the thought of it still made her shudder, wondering if she could go that far to please him ..........................'Can I go through with it .................to please him? Can I let a big black bastard fuck me while Jeff watches?'

Closing her eyes, still shuddering at the thought of doing it ...........................having sex with a big black bastard while Jeff watched ........................just to please him! Jeff said he was going to find a guy, a big muscular black dude .........a real dark guy ..............skin as black as coal! She recalled Jeff telling her "Damn, that's getting up and hard already, just thinking of you in one of you in a nice expensive dress and wearing heels, getting down on your knees and sucking off his big black cock! Can't wait just thinking about it! Yeah, then seeing you naked in bed with the black bastard, watching him stick that fuck'n boner of his up in that tight snatch of yours ......................and of course, he's gonna fuck you without a condom .......................heh, heh, ain't gonna matter anyway since you're already knocked up! Right, BITCH!" But it certainly did to Evelyn, even if the black bastard couldn't knock her up with his bastard baby, the thought of a black man spewing his nasty filth directly into her sex slit was not appealing to her at all. 'God, what if the filthy black bastard gives me something? Would it harm the baby? How do I protect myself from catching anything if I do go through with it and have sex with a black stranger and know knowing if he's clean or not?' Evelyn wondered while shuddering at the thought of letting a black bastard shove his nasty 'thing' up into her. She prayed that Jeff was just kidding her, to see if she would be willing to go that far to be his BITCH, that hopefully he wasn't serious about it and that she would have him all to herself for that weekend, if she did go there and call his bluff.

At the very same instant some two thousand plus miles away, after having worked on some files past midnight, Jeff Burton got into bed next to his already sleeping wife. He too was thinking of that upcoming business trip to San Diego, loving the fear on her face when he had told her of his desire, loving the way in which her gray eyes widened in absolute horror. Jeff recalled how she had desperately pleaded of him to "Please ............................please tell me you're saying that just to scare me ...........................that you aren't serious ...........................that you're just kidding me! I .................I ...................I don't think I can .....................not ..........................not with a black man ...........................not sex with a black stranger!" At that point, Jeff had laughed at her plight and pleas, telling her "You ain't coming if you're not going to be my BITCH for the weekend and do whatever I tell you to do! If I want you to suck or fuck a black cock, then you had better do it, otherwise don't bother coming!" As to whether or not she would be coming to meet him for the weekend out in San Diego, it certainly wasn't a sure thing due to the extreme proposal that had been made to her, but Jeff gave it an 85% chance that she'd be there. 'Damn, if I'm right and the BITCH does show up, she'll be in for one hell of a big fuck'n surprise when she learns I wasn't kidding one bit!' Still, there was that 10% chance at that point of the BITCH turning tail and making a run for it after seeing the big black stud I got for her. Jeff chuckled silently to himself, recalling how she ahd pleaded with him "Please .........................please don't make me sell myself ..........................don't make me become a prostitute!" The shock on her beautiful face was just priceless when he gave her his response, telling her "Don't worry, you're not going to be turned into a prostitute .............................because you're going to pay him! You're just a customer! Before he leaves, you give him a nice crispy hundred dollar bill for services rendered! And if he gave you a good fucking, I think you should tip him twenty bucks!"


End of story.