Bookie Collects on Debts - II

(m/f, i/r, n/c)
by
Black Demon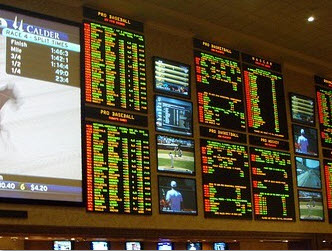 ____________________________________________________

Standard Disclaimer!

This is a fictional story intended for Adults only!

____________________________________________________

************ ***********

Note: The story below is a story in itself. However, it is also a direct continuation

of the earlier story entitled: 'Bookie Collects on Debts - 1'


*********** ***********


Lex Johnson loved his hobby, that making money and more money. Fast cars always facinated him, as did beautiful women .........................beautiful elegant and married white women to be more specific! What thrilled him most was in finding a lovely beauty who was mature, elegant, and one you knew for certain would never break her marital vows! To find that chink in the armor, the weak spot, Lex knew would only lie in the loser she had married and given her vows to. Oh, he certainly enjoyed breaking in a beautiful white bitch, introduce her to his big black mojo stick and some fine black luving! Certainly it'd be again her will, for in Lex's thinking "What fun would it be if'n it was consentual?' So, in taking in big bets from those whiteboys and playing the house, the odds were in his favor and eventually those 'losers' would be in over their heads in debt to him. Interest rates and carrying charges were exorbitant, the charge of usuary would apply if any bank did such a thing, and way out of reach for those already badly in debt.

Being an onlooker, watching a beautiful and elegant white bitch getting black'n, was sure a turn-on for old Lex Johnson. Sure, sticking his big black dick in an unwilling with bitch was even more pleasurable, but for Lex - money talked! And with him knowing a lot of well-off black dudes who'd drop $8-10K without blinking an eye if guaranteed no cops would be involved nor any cry of rape coming forward, he had himself a real money maker. Before taking a a big roller, Lex would do a background check on the guy, making sure he had enough $$ in the bank or collateral that get him back any money due. Such collateral that Lex would always have his PI do, was photographing the collateral from a distance - for when given the photograph, Lex would be the one to appraise that collateral - that of the sweet elegant bitch the punk was married to.

One such example of appraising the collateral, was that belonging to a guy named Ralph Emerson, where Lex thought hard as to the value such collateral would bring in if need be. Oh, yeah, he was thinking hard all right, using the head between his legs to do the thinking. And the picture taken of Mrs.Natalie Emerson while out on a walk with her hubby along the stream near their home. 'Damn, I's bet 'Buster' Brown (the nickname for 6'6" 325 lb. Marcus Brown) would drop ten grand if'n he was to have a shot at this little sweetie! She sure looks so fuck'n innocent!' Lex surmised. Looking at the PI's report, the Emersons' had been married now for twelve years, and Mrs. Emerson was currently president of the middle-school PTA. The sweet blond beauty was a legal assistant at a law firm in town, very devoted to her husband and two children. 'Yes, certainly not one to enter any kind of affair outside of her marriage!' he figured.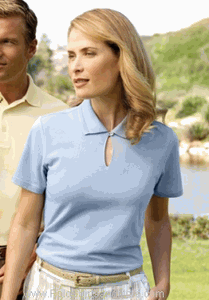 Mrs. Natalie Emerson


With Ralph Emerson going much heavier on the basketball games of late, Lex figured that it was just a matter of time when things went south for the young punk. And after Ralph Emerson had dropped two grand that last weekend, the fool was obviously now 'chasing' and trying to make it all back this coming weekend, betting one more games and at higher stakes on each one. 'Yeah, I should give Buster a peek of tthis photo, sees if he's interested!' Lex chuckled to himself, figuring that this weekend might just undo the young punk. 'Shit, one look at the beautiful bitch and Buster's gonna have himself a roaring hardon!' he laughed. 'Hmmm, I'll git a read on Buster's reaction when he sees this photo and maybe stick'em for $12K! Twelve grand, for him to git be all alone with this sweet innocent beauty .......................................to hear her scream and have her trying to fight him off ...................to save her virtue ..........................to keep from getting raped by a big black buck of 6'6" and weighing a good 325 lbs! And with any worry about her going to the cops .................cause hubby won't let her if'n he knows what's good fer him! Oh, yeah, I's gonna love watching Buster rape this beautiful little bitch!' Lex mused.

"Twelve K? And I's git her all alone to myself for the whole day? With ya guaranteeing me she ain't running to the cops to scream rape - or $200K from ya if'n she does, yeah I'll go $12K to git in her tight little panties!" Buster Brown told Lex, who's word he trusted as he'd been dealing with the bookie/pimp and drug dealer for many years. Buster knew the tactics Lex used on whiteboys who owed him dough, and that whiteboy had better shut his wife up and keep her from going to the cops if he expected to stay alive much longer. Holding the picture in his hands, Buster licked his lips in anticipation, his cock threatening to bust right through the fabric. From what Lex had told him, that he gave the punk a higher credit limit to encourage him to bet heavier and to chase his recent losses, it would certainly put the blond beauty into play if more losses were to be incurred. Already in anticipation of things, Lex advised him of having already invited the punk and his wife that following weekend to watch the 'big game' with everything being comp'd and that the little lady would be given some huge shopping discounts and 'free' treatment at the plush spa.

With ''loser' Ralph Emerson calling that next Tuesday, asking for an extension of time to come up with the dough he owed after losing big that past weekend, Lex was grinning from ear to ear as he insisted that the 'loser' come anyway to the 'Big Game', bring his lovely wife so they could and see how the high rollers gt entertained at his gambling resort!" Of course, Natalie Emerson was totally clueless as to the big bets her husband had placed for that prior weekend ganes, nor was she aware how much he was in the hole for. It had been just the usual response of "Oh, I did okay this weekend!" but not the truth of him losing twenty grand that weekend. With her husband merely telling her that he just played small each week, just to make the game more exciting to watch, Natalie was both surprised and excited to learn of the invite extended to them that following weekend with huge shopping discounts with the coupons sent and 'free' treatment at the plush spa there. Naturally, this had Natalie wondering how much her husband really bet each weekend, but merely assumed he was a 'winner' in view of the invitation they had gotten.

Ralph had been reluctant to attending that invite only for the upcoming big game, especially after having blown twenty grand and needing to ask for an extension on the money due along with Natalie looking forward for a weekend of shopping and going to the spa. Having told his wife that he had done 'okay' over the weekend, that lie would have to be explained away and telling her the truth would certainly cause a problem between them, especially if she came to learn he had lost twenty grand that they really didn't have. With Lex Johnson telling him not too worry on the money owed, that he could pay anytime and that his credit was good, Ralph had expressed his reluctance to accepting the invite to the big game that week. But, Lex Johnson had insisted that he come and told to "Be certain that you bring that beautiful wife of yours to enjoy the shopping and the special SPA treatment I've set up for her!" Little did Ralph know just how special that SPA treatment for Natalie was to be, for already the devious Lex Johnson had the massuese schedule in to service her - 6'6" 325 lb. Buster Brown!

Managing to come up with ten grand, half the amount owed, Ralph couldn't believe how the generosity of Lex Johnson when told that the interest would be waived for the week, that his credit line at the betting cages and tables had in fact been raised and that everything for the weekend was on comp as the invitation had indicated. Little did Ralph know that the file bookie of his had just pocketed twelve grand due to his misfortune of losing big that past week, that added money in his pocket was the reason the exorbitant interest due was waived, since his beautiful and innocent wife would be picking up the interest tab for him .....................flat on her back! And at the conclusion of the 'Big Game' on Saturday, the high rollers would then be treated to some priceless entertainment ............................for where could one find such a treat ................................with the likes of 6'6" 325 lb. of pure black muscle entertaing them .................................by raping the unsuspecting Mrs. Natalie Emerson on her visit to the SPA!

On the day of the 'big game', over breakfast with his wife, Ralph learned that Natalie was going to first go to the poolside before heading off to shop with the discount coupons she had been given before going for the special SPA treatment at 3 in the afternoon. Following breakfast, Ralph headed on off to the high roller lounge that Mr. Johnson had given him the special invite to, looking forward to seeing all those beautiful cocktail waitresses and drinks of you choice. He not only used up the remainder of the money he had available to bet on the game but also dipped into the credit line, figuring that it was a 'sure bet' and that he'd be able to cover the remainder of debt when the game was over. Taking the favorite team and giving only two points, to Ralph it was a chinch that the game would be a blowout and thus a sure win for him.

At 2:45 that afternoon, Ralph felt sick to his stomach as he downed another straight shot of Johnny Walker Blue, from the bottle that had been placed down before him when he arrived. Johnny Walker was certainly his favorite drink, but the Red label was more of his speed where that would be about twenty-five bucks a bottle. But the Blue - whew - that went for around $200 bucks a bottle! During the game, with the score going back and forth, Ralph had downed two-thirds of the bottle himself. Now, having suffered yet another loss, three-fourths of the bottle was now downed. 'How could those fuckers be up by ten points with four minutes to go and then lose the fucking game?' he kept on asking himself. Not only did he still owe Lex Johnson ten grand from the prior week, he had lost the four grand extra that he had brought with him ..................and another four grand from using his credit line! He wanted to leave at that point, not wanting to party anymore, but Lex told him that he had to stay for the main feature to be starting at 3 p.m.

This was his first time here but it was pretty obvious to Ralph that all the other guys were regulars as they were all getting excited about this so called 'Main Event' for the day. Hearing a couple of the guys mention that a guy named 'Buster Brown' was in the main event, Ralph figured that some big fight was being fed into the room live from some satellite dish as he had not heard of any big fight taking place. But Ralph was not one into boxing nor the new MMA events, and this one sounded to one of the latter as the fighter's name didn't even ring a bell and the guys around him were making comments such as: 'That big black maother-fucker is one fucking strong bad ass bastard!"; "Saw him once before and that fucker doesn't show no mercy at all!"; "Shit, man, three hundred twenty-five pounds of pure black muscle!" Then Ralph was a bit puzzled when he overheard one of the guys asking the fellow next to him as to "Wonder how much dough Lex is making off of this one, huh?" Then that other fellow had replied "Shit, heard Lex made a quick twelve grand on the deal as the fucker wanted in on the deal after seeing the prize he'd be getting!" Then the first guy chucked and responded with "Yeah .............real showman ...................knows it'll be broadcast live here ...................guy loves being in front of the camera!"

The lights suddenly dimmed and then the giant television screen came on focused in upon the big broad back of a black giant of a man putting on what looked like a white labcoat over his dark clothing, making Ralph think that it was a shop into the locker room before the fight. It was when the big black giant turned towards the camera, drawing loud oooohs and ahhhhhhs from the audience, that Rallph had to wonder what kind of 'Main Event' this was going to be as Buster Brown was in all his glory. The bastard was naked beneath the robe and his humongous cock hung down limply between his legs, with it appearing to be a good ten inches in its flacid state and already as thick as a baby's arm. Then the bastard was grasping at his cock, giving it a couple of jerks as if to get it primed and ready to go. Suddenly the screen when dark and a spotlight came on to the front of the stage. It was Lex Johnson now up in front of the monitor with a microphone in hand, greeting everyone with "Welcome to the 'Main Event' for the day, guys! As from I've heard, I think many of you have seen Big Black Buster Brown before! Am I right?" Hoots, hollers and a round of applause erupted from the audience. Then Lex was advising "Well, today features Buster and a newbie talent who'll he'll be breaking in so's she's can handle things at the Kit Kat Korner! And now's the time to get those lucky numbers out and put it in the jar of your choice as the hostess comes around in your area! You know what to do! Your number get's called and you'll be Buster's stand-in when he takes a break to grab a beer - it'll be your shot at the newbie, provided you don't mind some sloppy seconds!"

Inquisitive, having seen the big Greek guy earlier having breakfast across the way from where he and Natalie had sat during breakfast, Ralph turned to the fellow now seated off to his left and asked "What's going on? What's the choices we got? This is my first time here!" The guy turned to him with an odd look on his face and then advised "First time here, huh! Well, it's all by luck but first you have to chance it if the gal starring in this flick is blond, brunette, or a redhead! If'n yer choice is right, they'll draw a number out of the corret jar and if'n your number is call, yer in and don't have to kick in any dough to get in on the festivities! So, one guy will be the lucky winner and the others will have to pay to get in on the action, which goes by bidding for the price yer willing to pay!" And as the hostess approached them, Ralph dropped his number into the 'redhead' jar. "Redhead, huh? Me, I'm partial to blonds!" the Greek guy said with a wide smile on his face. The wise Greek had now figured as to what was up and secrectly wished his number would be drawn, cause he certainly had taken notice of the blond beauty that was sitting for breakfast with the loser that he was now talking to, not caring if it meant sloppy seconds after Buster Brown because he had assessed the lovely wife as 'one beautiful but innocent little bitch!'

"Okay, guys! Got the word that our lovely starlet is getting off the elevator, so let's get things rolling again!" Lex Johnson annouced as he quickly got off stage and the sreen came to life once again. This time it was the shot of some office with a receptionist behind of the curved desk. As Ralph took a swig of his drink, he observed the glass door at the front of the office on screen being pulled open, but from the view to the outside - it was another loss to be chalked up as it was a blond about to enter the facility. Picking his drink up from the table once again, Ralph raised the glass up to his mouth, but then it slipped fom his fingers and it spilled right on his lap - all because he regonzized the blond beauty entering the office - his wife Natalie! Frantic, about to jump up and find Lex, two large and strong hands were suddenly clamped down upon his shoulders to prevent him from doing so. Then one of the men bent over to whisper that "Interest on ten grand is purty steep .......................so's Lex sold the interest owed to Buster Brown ..................who's now going provide the 'Main Event' entertainment for the high rollers here!" Sitting there in absolute fear, Ralph listened as Lex Johnson got back on the microphone to advise "Okay guys, time to make your choices for some fantastic prizes we're giving out today! Put the choice on the front of your chair, number 1 for Buster getting a blowjob first, or number 2 for him eating out the innocent bitch first!"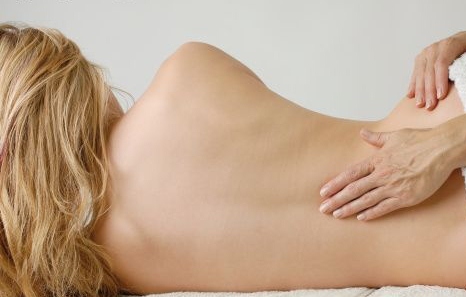 With Natalie telling the receptionist of her 3 o'clock appointment, she was then shown into an empty, then Natalie was being told to "You can hang your clothes there! Just strip on down to your panties and lie on your tummy up on the table! I'll give you a brief massage to loosen you up, then the massuese will be in shortly for that 'Ultra Special Massage' that's comp'd on the house tab for VIP's!" "Ohhhhh, yeahhhhhh ..............................look at that sweetie!" someone in the audience yelled out as Natalie began undoing the buttons to the blouse that she was wearing. Natalie gave all the guys a hardon as she stepped out of a beige heel, then the other before undoing the belt of her slacks. "Damn, look at those long sexy legs .....................absolutely flawless!" one of the guys commented as Natalie got down to her lacy white bra and panties. Unhooking her bra and removing her shoulder straps, Natalie kept her arm over the front cups as she was hestitant to bare her titties completely. As she got up to lie face down on the massage table,the receptionist gave her a brief massage before telling her that "B.B is your massuese and will be in shortly!" Then the camera zoomed in for a shot of the receptionist turning lock on the door before closing it shut. Feeling self conscious, Natalie put her bra back on before lying down looking at the direction of the door she had come in from. But the camera then moved to focus on a closed door at the other end of the room as it was being slowly opened. The massause to administer this very special SPA treatment was not other than Buster Brown who had now closed the front of his robe and had tied it with a sash.

Camera focused once again of the beauty lying on the table, it caught the definitely frightened look on her face when Buster Brown had gotten near the table to announce "Good afternoon, Mrs. Emerson! I understand you are the receive the 'Ultra Special SPA Treatment' today!" It was obvious that Natalie had been led to believe that the massuese was a female named 'Bibi' and not a male who's initials were 'B.B.'! From the way her body tensed and then trembled upon the table, it was evident to every male in the audience that she had been taken complete by surprised to find a big black bastard alone in the room with her and he'd soon be touching her up with his large calloused hands. And when Buster put his big black paws on her sex white legs, hands that had just been rubbed in oil, Natalie's trembling could readily be seen as she stammered out that "I .....................I .......................I'm sorry but ..............I ....................I just wasn't expecting ................................never had a male massuese before ............................and ..............................and I just .........................I've changed my mind on having the treatment!"

But as Natalie was about to push herself up to get off the table, Buster moved his large hands up to her shoulders and his strength prevented her from doing so as his gruff voice could be heard saying "Oh, don't be that way, Mrs. Emerson .................................I guarantee ya that this'll be an experience ya'll never fergit!" And then Bubba began giving the frightened beauty a shoulder massage, his oiled hands moving down her upper arms, then back up again to her shoulders and down her shoulders till he made contact with the strap of her bra. One could hear Natalie's audible gasp as thick fingers undid the clip of her bra and then pushing her shoulder straps off her shoulders as Bubble advised "These things just git in the way .....................don't ya agree?" A moment later, it was complete silence up in the High Rollers Room as the audience collectively held its breath as the big black hands came into contact with the edge of the waistband of Natalie's lacy white panties. And again the frightened beauty could be seen visibly trembling as Buster told her that "Now we'll need to get rid of these so I's can give yer sexy white cheeks a good massage!" Thick black fingers in the waistband of her panties, the garment was then being worked down over her trim hips to bare her sexy white ass. Pulled down over her long sexy legs and off her feet, now only the unhooked bra remained partially on her body.

Sexy legs being oiled and massaged, ankles grasped and feet placed together, the audience saw Buster step on a lever beneath the table - lowering it some to the height Buster wanted! Seconds later, the wide-eyed look on the frightened beauty's face clearly told everyone that something else was going on besides Buster's large hands moving up to oil and massage her tender asscheeks. As Buster was moving back and forth, giving her tender assheeks a thorough massage, the beautiful bitch must have been wondering 'If both of his hands are grabbing my ass, what's that masassing my feet?' Buster's breath was starting to get labored each of his movement forward and back, hands grasping the beauty's soft white cheeks and then releasing them, just as his rockhard boner slid up her tender pink soles before back down. Not only was the masseuse giving her asscheeks a massage, he was getting himself a fantastic footjob at her expense. The look of absolute horror on Natalies face told it all - that she realized just what was happening to her - that this big black bastard not only had his hands on her asscheeks but was rubbing his long thick hardon up and down the soles of her curled feet.

As Buster pumped faster and faster, someone from the audience yelled out "Shit .................he's gonna cream her purty feet!" Thnn another guy in the audience yelled out "Cream her pretty feet, Buster ...............toss your sauce all over her cute little toes, my man!" Meanwhile, on the massage table, Natalie just could not believe that this was happening in this supposedly prestigeous place! Her bare ass being groped by this big black man, Natalie realized that the vile bastard was also sexually molesting her feet by using them to fuck his long swollen cock upon. Having instinctively curled her feet in disgust, Natalie's curled up toes had come into contact with his swollen testicles, causing her to think 'My, God ........................they're so heavy ...........................and the size of walnuts!' Afraid that the obviously aroused bastard would turn his attention to fucking her in a more natural way ....................RAPING HER .....................Natalie curled her toes up further to play with his swollen nuts, thinking that 'Maybe if he does it like this, he'll be satisfied and won't ......................RAPE ME!' "Damn, the bitch is trying to bring Buster off...........................figuring he'll be done getting his jollies off on her purty feet!" one guy in the audience hollered out before adding that "She'll be in for one big surprise!"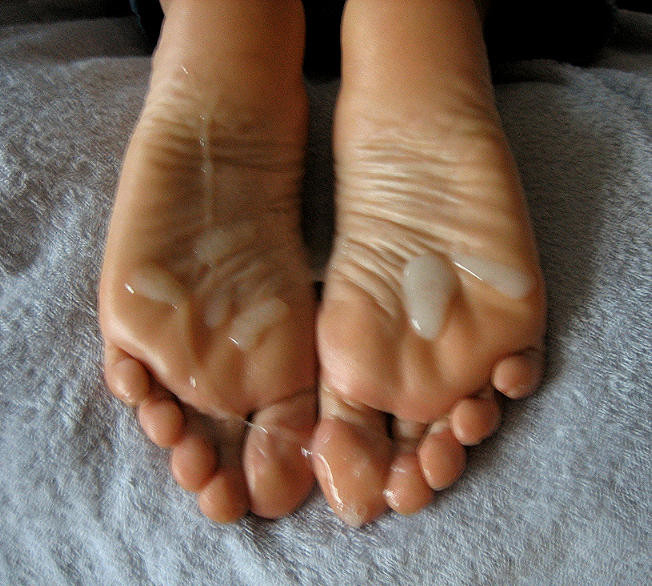 With Buster's breath now labored as he continued fondling her ass while fucking his swollen cock up again her pink soles, it became obvious to the audience that he would soon be tossing his hot cream all over Natalie's pretty feet. And with Natalie's face cringing even more at this point, it was obvious that she too knew what was soon be happening, especially in the way the bastard was now grunting. Moving her feet some, clasping her soles together around the thick cock, she let him fuck her feet to please him and to keep from raping her. Cringing even more, shuddering in disgust, Natalie felt then hands leave her ass to grasp her by the ankles as the bastard then unleashed his hot roe over and over again. When he was finally done squirting out his joy juice, massage commence once again, only now the bastard was massaging her feet and toes, using the slick cream he had ejaculated as the body oil and was rubbing in between her toes also. Disgusted but relieved that had brought the bastard off, Natalie prayed that he would now leave without wanting anything more of her. Up in the High Rollers Room, some of the guys were chanting for Buster to "Eat her next! Eat her!" while others were chanting "Have her suck you off!"

But moments later, Natalie realized that her prayers had been for naught as she was pulled down the table by the strong hands grasping her ankles. Now with her hips just above the edge the edge of the table the strong hands were grasping her by the hips and turning her over. Clutching her arms together, trying not to lose the last remaining garment from falling off her body, but in doing that it exposed her golden curls up to the big and nasty black bastard as she got to face him. Legs pulled wide apart the hands grasping her by the ankles, Natalie gasped as the bastard pulled over the rolling stool to sit himself down upon as he then draped her legs over his shoulders. "Oh, God ............................................oh, Goddddddddddddddddddddddddddd ......................................................ahhhhhhhhhhhhhhhhhh ...............................................ahhhhhhhhhhhhhhhhhhhhh .........................................arggghhhhhhhhhhhhhhhhhhhhhhhhhhhhhhhhhhhhhhhhhhhhhhh!" she wailed out the bastard opened his mouth wide and clamped it right down over her pussy. "Oh, Godddddddddddddddddd ......................................oh, Goddddddddddddddddddddddddddd .................................................oh, my Goddddddddddddddddddddddddddddddddddddddddddddddddddddd!" she screamed as Buster's long thick tongue began wiggliing up into her juicing snatch.

For a distraught Ralph Emerson, he had come to realize that his excessive gambling had been the cause this happening to Natalie, that he had no one to blame but himself. He was in no position to help her, unable to go to her aid, not with the two big fellows behind of him with each having a strong hand on his shoulders. To his dismay, all the guys in the audience were excited at watching his beautiful wife's defilement, but also the fact that he had himself a stiff rigid hardon that was now tenting the front of his pants. He had tried once to slide his face down Natalie's belly, wanting to experiment and find out what it'd be like to rub his face in her soft golden curls and tasting her pussy. But Natalie had put a stop to that by grasping him hard by the hair, scolding him "No ...................that's so nasty ..........................such a dirty thing to do!" But in what he was now hearing, Natalie was obviously getting off being eaten out by Buster Brown, especially in seeing that she had uncrossed her arms and released her hold on the unhooked bra as she was reaching down to grasp the back of Buster's kinky head to hold him to her. And then he saw his wife's climax, her petite body in uncontrolled spasms as she arched her hips up to Buster's slurping mouth while screaming out "Oh, God ...............................oh, God .......................................I'm cumming ...........................................................I'm cumminggggggggggggggggggggggggggggggggggggggggggggggggggggggggg!"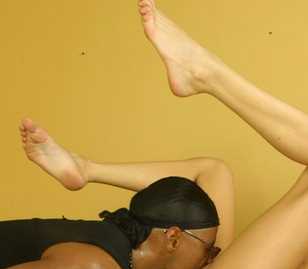 Now with a short break in the action, with Buster's face glistening from Natalie's cunt juices, the black bastard was smiling widely at the camera and licking his lips for the audience. Meanwhile, expensive windbreakers promotiong the establihment were being passed on out to all those having picked it right that Buster was going to 'eat' Natalie out first. On the screen, Buster was now getting out of the his shirt, headband and jockeys, dropping the garments to the floor. Next, giving the audience as side view, he grasped his rising hardon and began stroking it, getting it to grow back up to it's twelve inch length. With Natalie now dazed in a stupor from her mind-shattering orgasm, she appeared oblivious as to what was now happening, unaware that the big black giant was about to rape her! With her trim hips grasped and pulled down the table till her ass was at the edge of it, Buster then stepped up between the trim sexy legs. Then, in grasping his big black dong in one hand, Buster was getting his boner into the right position ......................and now everyone in the audience was holding his breath for the inevietable rape to take place! "C'mon, Buster .........................give it to her .............................rape the fuck'n bitch!" one guy yelled out in the audience. Then a chant was started by another and it began to to grow, getting louder and louder each time they chanted "Rape her! Rape her! RAPE HER! RAPE HER! RAPE HER!"

The audience watched at the beauty, eaten out into a fuck'n stupor, came to realize just what was happening as she cried out in panic "No .......................nooooooooo, please .................................please don't rape me! Please ...................................pleaseeeeeeee .........................................I've never been with anyone other than my husband" Then the high rollers got their wish when Buster thrust himself forward will all his weight behind of him, and a loud shriek was emitted by his innocent beauty as she screamed out "Aieeeeeeeeeeeeeeeeeeeeeeeeeeeeeeeee ..................................................aieeeeeeeeeeeeeeeeeeeeeeeeeeeeeeeeeeeeeeeeeeeee ............................................................stoppppppp ..................................stoppppppppppppp ...............................pleaseeeeeee ...........................it hurts ......................................it hurtssssssssssssssssssssssssssss ...........................................you're tearing meeeeeeeeeeeeeeeeeeeeeeeeeeee!" With Buster withdrawing some, only to slam forward once again, it had Natalie screaming "Noooooooooooooooooooooooooooooooo ...................................stoppppppppppppppppp ............................................it's to BIG ....................................................it's too BIGGGGGGGGGGGGGGGGGGGGGGGGGGG!"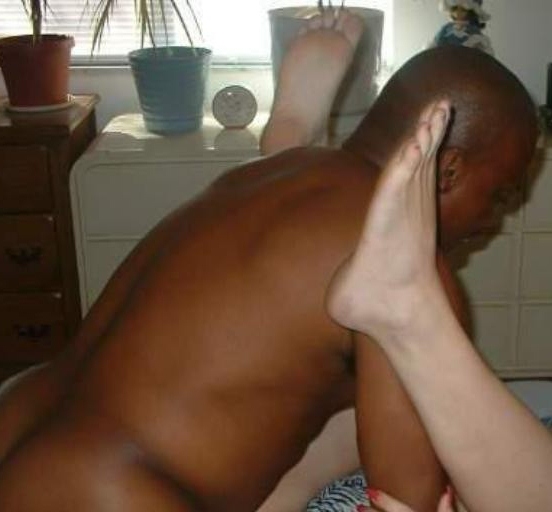 "Fuck her good!" "Tear open that cunt of hers!" "Rip her!" "Bust that cunt open!" "Rape the bitch!" came the various catcalls from the audience as Buster slammed his 12"+ monster up into his beautiful screaming victim, for the size of his donkey cock was surely tearing her apart, all to the delight of the cheering audience. Well, all but one in the audience for Ralph Emerson could only stare at the large screeen in total disbelief and horror. It was as if Buster Brown had heard all that cheering as he would slowly withdraw his lengthy boner till just his bloated cocked head remained enveloped before sliding back the 10"+ that had been withdrawn. Over and over he raped the sobbing beauty in this manner, then he began to speed up the fuck. It was like a jet taking off on a runway, going faster and faster as it picked up speed, preparing soon for lift off -- only here it'd be Blast Off for Buster Brown as he would soon be blasting off his hot cum when his balls erupted .................far up Natalie's unprotected and fertile womb! And with Buster's cock now pumping like a piston at full speed, it became apparent to his innocent victiim of the horrid consequences that could result from this undesired mating, for she began to sob and plead "No ..........................please, no ...........................please, you're not wearing anything ..........................you'll get me pregnant ..................................please ..........................you'll get me pregnant .....................................I don't want your baby ......................................I don't want to have a black baby!"

Hearing that in the High Rollers Room, Ralph shuddered at the thought of his beautiful wife getting knocked up by Buster Brown, more so as the audience now began chanting in unison to "Knock her up! Knock her up good! Knock the bitch up!" His eyes glued to the big screen, Ralph sucked in his breath in seeing the camera zoom on in to where they were joined together, giving the audience a close up of just how fat and round the thick cock was - easily 4" in circumference! Ralph, along with many others in the room were wondering the same things 'How did Buster managed to get it in that tight little hole?' 'God, how did she manage to take that big black dick up her cunny?' With the big cock now having stretched Natalie out so, Ralph wondered if love-making with his beautiful wife would ever be the same ever again, for it had always been a tight fit before and he had to admit that his dick was like a little weenie compared to the cock now stretching her cunny to more that double what he had managed on his best day. And in seeing the size of those big black balls that Buster possessed, there'd be of a pint of his potent jizz flooding Natalie's fertile womb.

Suddenly, Buster big muscular body began to quiver uncontrolablly, and this was not lost upon his raped victim as Natalie began screaming out "No .............no ..................no ................no ....................no .............don't .................don't ..........................don't ...............................not in meeeeee!" But it was too late as Buster began grunting while grasping her trim hips to keep her in place, then came to finale as the grunts turned to "Gonna cum ..........................gonna cum .............................cumminggggggggggggggggggggggggggg ....................................................cumming in ya bitch! Ohhhhhhhhhhhhhh, damn .............................yer gonna make one fine momma for Buster's little black bastard!" Although it was not seen directly, everyone up in the High Roller Room knew what was happening, that Buster was pumping the beautiful blond bitch full of his black baby batter. As Buster's breathing was labored and he was now gasping for air, his now infrequent body spasms told the story that he had ejaculated his hot roe up in the white bitch's fertile womb. A couple minutes later, with the camera zoomed in on the fuck union, out came dollop after dollop of thick lumpy spunk when the tip of his bloated cockhead uncorked the goodies shot up in her snatch. "Ooooooh, God ..............................will ya look at that! She'll be knocked up fer sure if'n she ain't on the pill!" a guy in the audience chirped out. Then, everybody's jaw dropped when Buster spread Natalie's trim legs apart and put a big hand on her tummy and pushed on down. "Pppphhhhhllllaaaaaaaaaaaaat!" and out came a thick river of cum from red widened raped slit, squirting several inches beyond the edge of the table to splatter loudly onto the tiled floor below. "Godddddddddd ............................that's so fuck'n gross!" one guy in the audience quipped, to which Ralph Emerson was in full agreement with.

Breathing hard, huffing and puffing after having popped his nuts like never before, Buster looked up toward the camera, then smiled and chuckled "Man, that was the biggest load I's ever popped .................must've pumped over a pint of cum in her cunny! Hey, Lex, I'm gonna git me a beer, so ya can send down the winner of the drawing ya said ya was having! He better not mind sloppy seconds thought ................cause I's went and came a hell of a lot in the bitch! Pumped a lot of it outta her twat, but there's still a hell of a lot of it up in there!" As Buster moved out of view to get himself a beer, Lex Johnson got up on cenrer stage and called for the hostess to bring down the container with the tickets of those who picked a 'blondie'! Upon reaching in and pulling out a ticket, Lex then read off the winning number "8932345'! Then, the robust Greek seated next to Ralph jumped to his feet and erupted with a euphoric "I got it ...........................got the winning ticket!" Then Lex announced that "Our Greek friend Thaddeus will now get his 15 minutes of fame ....................right up on this screeen in a few minutes! You know where the room is, my friend!"

Ralph swallowed in despair in having to listen to the excitement in the Greek's voice in declaring that he held the winning ticket, that of having first picked out that the new 'talent' would be a beautiful 'blond'. But it only got worst when the bastard put a hand on his shoulder as he leaned over to whisper "I's was eyeing up that beautiful wife of yers over breakfast this morning! And when ya didn't know what the scope was and began asking me questions, I had a sneak'n suspicion that it would be your sweet blond honey that Buster Brown was waiting for! Tell me, did ya feel like a real big man knowing that it was all due to you being a stupid fucking 'loser' that your pretty wife was the one paying the price? A real man she's got for a husband ...............yeah, I saw ya had yerself a hardon when Buster was raping yer beautiful wife! Ya can go and jerk on yer pud now, cause I's git to fuck her now ................................gonna rape real good!"

A couple minutes of Thaddeus the Greek had left the High Rollers Room, the robustly built man of 6'3" 245 lbs. appeared up on the screeen. The audience watched as the grinning Greek began stripping off his clothing to reveal his broad muscular chest. And when Thaddeus dropped his pants and put a hand under his throbbing boner to put it on display, the guys in the High Rollers Room uttered out 'aahhhhs' and 'ooohhhhhs' in seeing just hot thick his cock was, with one guy exclaiming "Shit, his cockhead's like the fat end of a baseball bat!" As Thaddeus approached the table, Natalie came back into view with her hands extended out as she pleaded to the robust Greek "Please .......................please .............................no ........................please ............................I'm hurt ..............................please ............................please, don't ...................................please don't rape me!" The audience watched as Thaddeus came to a stop a couple feet away from the foot of the table, upon which Natalies trim sexy legs dangled off the edgre from her knees down. The Greek looked down to the floor after coming to a stop, then edged up toward the table walking with knees widespread, doing so to avoid stepping into the puddle of Buster's cum that had splattered on the floor after being pumped ot of Natalie's raped cunt.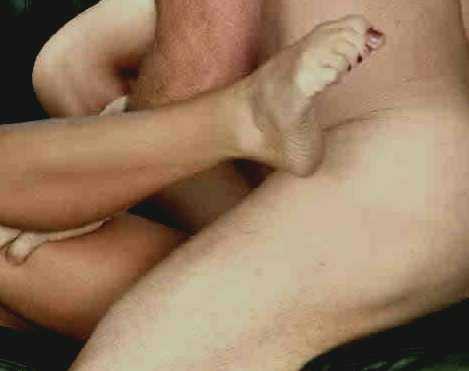 Thaddeus then reached forward, pressing the button to lower the table a few inches, getting it down to the desired height. Stepping forward, reaching out to grasp Natalie's trim hips, the bastard then lunged his robust boday forward. "Nooooooooooooooooooo ...........................................oh, Goddddddddd .............................................nooooooooooooooooooo!" came Natalie's anguish cries as the bastard shoved his fat cock into her without mercy. Then, as he raped the blond beauty, the Greek looked up towards the camcorder and gave the guys up in the High Rollers Room a big grin before mouthing out "Thaddeus may not be a long as Mr. Brown's ..................but I'm gitting to stretch ya out even more ...............................ain't I sweetie! Damn, still tight as a virgin! Hope that foolish husband of yers is enjoying watching the show ........................gitting to his beautiful wife gitting RAPED again and again!" The Greek was now pumping away at jackhammer speed, raping the sobbing beauty, then he thrust forward and stayed there as his body convulsed onnce and then again. It was quite obvious to all watching as to what as now taking place.

"Uhhhhhhh .......................................uhhhhhhhhhhhhhh .................................uggggghhhhhhhhhhhhhhh!" came the grunts from the ejaculating Greek, spurting again and again till his big balls were finally depleted. Huffing and puffing from his workout, Thaddeus was seen grabbing Natalie's left ankle and lifting her leg up to place her foot on the edge of the table. Then the Greek was lifting up Natalie's right leg, placing her foot onto the table as he had done with her left. And as he stepped on back, the audience watched as the Greek move his right hand forward and put his thumb to plug the dark widened hole being revealed upon the exit of his fat raping cockhead. With Thaddeus stepping over the puddle of cum on the floor and moving to the side of the table, the audiece then watched as the Greek used to finger fuck Natalie with his thick thumb. Once Thaddeus placed his free hand on Natalie's flat belly, it dawned on the onlookers as to what his intentions were. And soon their suspicions came to fruition as Thaddeus uncorked his thick thumb from Natalie's hole while pushing down upon her belly. "Puuuuuuuurrrrrtttttt .....................puuurrrtttt!" came the sound of air and cum being forced out of her, then came the 'Splattt .........................splatttt ................splattt!' Cum, more yellowish and mjuch thicker than Buster's splattered on the floor, but it was not as plentiful and had not jetted out nearly to where Buster's cum splatter on the floor was.

Moments later, a once again fully clothed Thaddeus appeared in the High Rollers Room and was greeted to a round of applause and a standing ovation, to which he acknowledged with "Damn, that was sure sweet! Hubby had better hope that my baby batter did the trick and not Buster's, heh, heh!" Action on the screeen was starting up once again, with the table lowered even further, Buster was now assisting the blond beauty off the table and her wobbly legs had her soon kneeling on the floor. Lex Johnson then got on the microphone to announce that "Ya all know what's coming up next, don't ya? Time to put that second ticket you were given into the right jar - 'YES' or 'NO'! YES ............the bitch will puke when Buster pops his hot load in her mouth! Or NO, she'll swallow it all down like a pro! And once we get to see the results following the blowjob Buster's gonna make her perform, we'll draw the winning ticket from the appropriate jar and the winner will get his turn at having those sweet pink lips blowing him down!" Swallowing deeply, Ralph Emerson felt sick to his stomach at what he had just heard was in store for his beautiful wife. Sick to his stomach, yet his dick was beginning to rise up with excitement at the thought of seeing Natalie with a cock her mouth, something that he had wished for during all their years of marriage.

Ralph wanted to close his eyes tightly shut when Buster's large black hands were at the back of Natalie's and pulling her closer to the bloated cockhead that was jutting out right in front of her face and being told "Suck it, bitch! Open those purty lips of yers and gimme a blowjob!" He saw his wife trying to resist buy raising her hands up and trying to push the big black giant away with her trim finggers splayed wide on his ebony thighs. But it was quite obvious at Natalie would be no match for this big black hulk a his flesh covered bone was pushing her lips open like a battering ram. Inch after inch of the bastard's thick black cock began disalppearing down in Natalie's wide stretched mouth, and soon a slight bulge was noticeable in the middle of her throat, indicating just where the bastard's bloated cockhead was located. With Buster's hold at the back of her head and the way in which he was face-fucking her, there was absolutely no doubt in anyone's mind that he'd be cumming in her mouth and right down her throat if she didn't pull away. The big question was that of a 'YES' or 'NO', whether she'd end up puking her guts out or not!

Minutes later, with Buster weak at the knees after having roared loudly as he popped his nuts in the innocent beauty's sucking mouth, he finally pulled Natalie back slowly by her hair, then let out an "Ahhhhhhhhhhhhhhhh!" It was obvious that the blond beauty was in a fucked out stupor as she merely stared straight ahead, with her mouth open and a string of cum hanging down her chin. It was the moment of truth that the audience was betting on, would she or wouldn't she? Thirty seconds, forty seconds, but just when it was a full minute after the spent cock had been pulled from her mouth came "Arrrrrrrrrrrckkkkkkkkkkkkk ..............................acrrrkkkkkkk ...........................arrrrckkkkkkkkkkkkkkkkk!" "Godddd ............................what a mess ...........................she's puking all over the floor!" someone in the audience exclaimed in disgust. The audience then watched as Lex reached into the jar marked 'YES', that she would indeed puke, to call out the winning ticket. Then, after a loud holler of excitment from the top, Lex chuckled "Looks like the winner is Miguel Sanchez, our friend from south of the border! Bring your ticket on down to confirm it's the winner, then let's see if the blond beauty likes Spanish cum better!"

Ralph felt sick to his stomach in now having to watch the wiry Spaniard pumping his fat olive cock in and out of Natalie's mouth. The bastard was gripping he back of her hair and brutally face-fucking her, excitedly exclaiming that "Oh, I have never had such a lovely blond 'puta' like you before! Suck it .............................suck it harder, puta! Yesssssssss .................................yes ..........................that's it .....................wiggle that talented tongue of yours around my cockhead ...................................ohhhhh, yessssssssssssssssssssss! Yesssssss .....................................yessssssssssssss ............................ahhhhhhhhhhhhhhhhh, eat it ..................eat Miguel's cum .............................swallow it all!" Minutes later, cock pulled from her lips with just a dribble of cum running down her chin, Miguel smiled widely as he looked up towards the camera to announce that "Hot Spaniish cum is to the American bitch's liking!"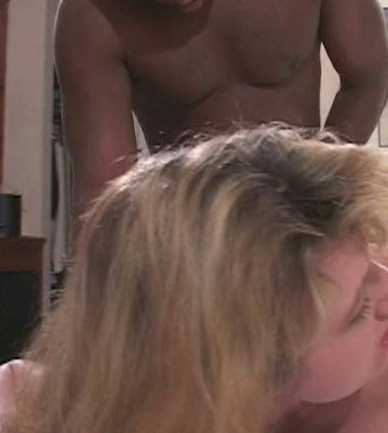 Next, the Mexican was invited by Buster to assist him buy kneeling on the floor in front of Natalie, with his job to keep her still and not crawl away. Then, with Buster getting down on his knees behind of her, the loud shrieks of anguish filled the High Rollers Room as the audience watch Natalie being sodomized by Buster's foot long dong. A close up shot showed the donkey-sized cock being forced up into Natalie's way too tiny asshole. "Aieeeeeeeeeeeeeeeeeeeeeeeeeeeeeeeeeeeeeee ........................................................noooooooooooooooooooooooooooooooo ..............................................noooooooooooooooooooooooooooooooooo .......................................stoppppppppppp ......................................stoppppppppppppppppp ...................................it hurts ............................................it hurtssssssssssssssssssssssssss .................................it won't fit ...........................it won't fit ................................take it out .....................................take it outttttttttttt .................................PLEASEEEEEEEEEEEEEEEEEEEEEEEEEEEEEEE!" came the cries of anguish. When it was finally over, after Buster had cum up her ass and pulled on out, Ralph breathed a sigh of relief in seeing that Natalie had fainted or passed out from the ordeal. And then two male attendants were in the room and dragging his beautiful wife off into another room, the screen showed it to be a nicely furnished bedroom with a king-sized bed in the center of it, and then the attendants were placing Natalie atop of it.

Lex Johnson was once again on the microphone, announcing that "You guys can purchase tickets for the next drawing! Galls are coming around, so just hold up your money! Hundred bucks a ticket and you can buy as many as you want to increase your chance of winning! First on the agenda, five lucky numbers will be called, with the first winning ticket holder getting to choose where he wants to be in our beautiful blond's debut in a gangbang! We're going to keep going till all the numbers are call .........................so hope you're lucky and get you number called first, otherwise, ya all know what that means!" "SLOPPY SECONDS!" everyone in the audience hollered out. Everyone but Ralph Emerson, that is! And when everyone had bought their tickets, the High Rollers party moved to the room where lay passed out on the king-sized bed. Left alone in the High Rollers Room, with no one watching him, he out his aching pecker to stroke it to give it some relief. The first winning ticket was held by a pudgy Asian guy, who was now lying on the bed with Natalie being lifted up by a couple guys and being set down upon the Asian bastard's short by fat cock. Ralph watched as a pair of black hands pushed his wife forward, then heard Natalie scream as the black bastard shoved his long black cock upu her ass. But Natalie's scream was cut short when an old white guy plugged her mouth with his fat cock. Then, two other guys got in the picture, with each grabbing one of Natalie's wrist to pull her hand over to his jutting cock.


End of Story.