When the women had arrived on the luxury bus rented by their pastor for the trip, they were greeted by six Grand Masters of the monastery, along with six members of clergy from various churches near and far. With other monks there to retrieve their luggage and taken up to her assigned room, it was announced that a Grand Master would be escorting one of the woman along with a visiting member of the clergy for a private tour monastery and surrounding countryside. As to why not one big tour group, it was explained away that more and more retreats were upcoming in the very near future and thus this would serve as a practice session for each of the Grand Masters in perfecting their skills in being a tour guide for later visitors. For the six special guests, all pastors connected to the order and head of an urban church, they had been recommended by a member of the Inner Circle of Holy Ones and thus had received this one time only invitation to the secluded monastery. Of the six holy men chosen on this particular occasion, each was over sixty years of age and headed an urban church with generous very generous congregation, with each holy member known for ............................for being holy but horny! As it's always best for a holy one to confess his sins to another priest in a different diocese, if that priest taking the confession just happened to be a member of the Inner Circle of Holy Ones, a recommendation would then be made for the sinner to soon receive a very special invitation up to the monastery.
Each woman would rejoin the companions she had arrived with at the table for dinner, all to be surprised at their dining with the monks down below in the dungeon, with all quite surprised at the fabulous meal that had been prepared from them right here in the monastery. For the six women sitting at the dinner table, each had just recently showered ...........................after some sort of fuck or rape session with the visiting guest who had exercised his privilege card to sample her charms! Memory of the past ninety minutes or so for each at the table currently suppressed into her subconscious, each had greeted one another as they would normally do, thinking that the retreat was only now about to begin. All at the table were enjoying the fabulous meal along with good companionship, but once dessert had been served then six Grand Masters appeared at the table, each whispering into his subject's ear to put her back into a fully hypnotic state. And soon the lovely beauties would be introduced into the celebration of the upcoming Black Mass .............................introduced as well as to participate one at a time with a Grand Master ..........................then each lovely young wife would then break off into group sessions with very lusty monks who longed for tender female companionship! Once each of the six beautiful guests at the monastery had her special introduction into the Black Mass, 'blackened' by a Grand Master before monastery monks, each would learn how to take more than one cock at a time .........................for it was going to be gangbang sessions for the remainder of the Black Mass celebration. Once the celebration was over, each of the lovely beauties would be escorted up to her room by one of the clergy guest, who would assist in the shower and take care of her needs for the remainder of the night.

The Background on Father Thomas of St. Marks:
For most of the clergy, the goal of a priest was to move up to the highest achievable rank in the hierarchy of the church as one could obtain through his religious knowledge and skills. Over the years, it had been well publicized of the many problems within the ranks of the clergy, namely those pedophiles that Father Thomas disdained the most. For the likes of Father Thomas and others like him in the ranks of the clergy, there were more pleasures to be enjoyed by a man of the cloth, one that any man would wish that he could partake in. The Inner Circle of Holy Ones was the ultimate goal that someone, with the lustful desires of a clergyman the likes of Father Thomas, could only hope to ever achieve. Invited that one time by the sponsor of a fellow clergyman who shared his beliefs and desires, Father Thomas was totally convinced that becoming a Grand Master of the Inner Circle for Holy Ones was a position that he so coveted after having used that one time invitation to visit and participate in the Black Mass ceremony held at the monastery. He had to laugh at those freaky pedophiles, for what he coveted most was at the opposite end of the spectrum ................................he wanted the beautiful mothers of those young kids ..............................to seduce and fuck a faithful wife and loving mother!
Having given his solemn oath of secrecy to clergy friend who had given him the special invite to the monthly meeting at the Holy Ones Monastery, he had arrived with his friend and was given quite an honored greeting. Under the charge of one of the Grand Masters during his six day stay, he learned that there would be a half dozen women coming to the monastery for a retreat for that six that period also, then was briefed on his special one time guest privilege that he could anytime during his stay. That one time privilege was a 'use it or lose it' deal, offered up only once to invited guests, and it was made known that it was clearly given in hopes that the invitee would seek membership into the Inner Circle of Holy Ones. During that hour before the expected guest to arrive, Father Thomas tried to absorb as much as he could from the Grand Master, learning the hierarchy of the organization along with the benefits one gained at each higher level. He was advised of his being allowed to partake in the activities planned during his stay, that the depth of the activities conducted at the monastery might even shock him, but that it would be a one-time invitation to join the secretive Inner Circle for Holy Ones. He then accompanied the Grand Master in greeting the guests that had just arrived for the retreat, accompanying them on a short tour of the grounds and premises while their luggage was being delivered up to their rooms. One young woman with very long silky blond hair really attracted him, thus he made his way over towards her, accompanying her on the tour and getting to chat with her as they walked the adjoining vineyards. Told to dress very comfortably for the rather long journey along country roads, she wore an olive pair of jeans, a white top and a brown sweater, along with a pair of sneakers. Her name was Mrs. Lynn Chambers, age 29, married five years to her love from college and had a four year old son son named Tim.
On the conclusion of the tour, the guests were shown to their rooms where they could freshen up from the trip, and according to the schedule each had been provided with, they'd then each meet separately with a Grand Master to be briefed on the upcoming retreat. With the guests departing, Father Thomas was pulled aside by the Grand Master he had been assigned to. "You're attracted to the lovely Mrs. Chambers, aren't you, Father Thomas?" the Grand Master inquired of him, for apparently it had been quite obvious that he was really attracted to the blond beauty, who seemed to be such and innocent faithful wife. The lovely beauty had been married for five years, a mother of a four year old boy, who worked in the city as a stenographer. From his experience in dealing with members of his congregation on a daily basis, he could tell that this young woman was indeed a very faithful wife, one who had not eyes for another man nor would entertain such sinful thoughts of being with a man other than her husband. "You were briefed as to the next event, weren't you?" the Grand Master asked of him. "Yes, I have been fully briefed!" he replied. "Well, Father ...................I shall make one suggestion to you! That being your using your one-time privilege immediately after the subject is 'prepared' for her stay here at the monastery! Remember the saying of 'use it or lose it! But even more so of what I assume, with your proclivities on the subject matter ..........................how messy 'sloppy seconds' could be!" By the subject being 'prepared; for the retreat, Father Thomas knew that meant the women coming for the retreat would be put into a deep hypnotic trace with very suggestive implants made that would turn an innocent young beauty like that of the lovely Mrs. Chambers into a very promiscuous woman without any moral inhibitions.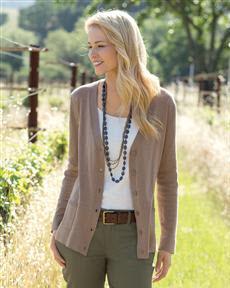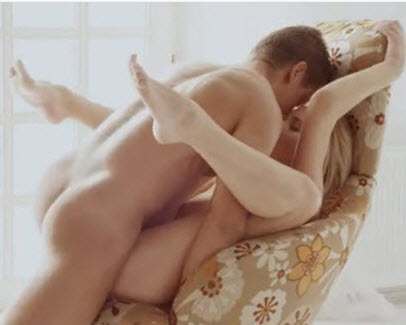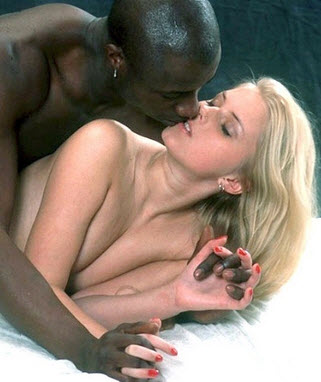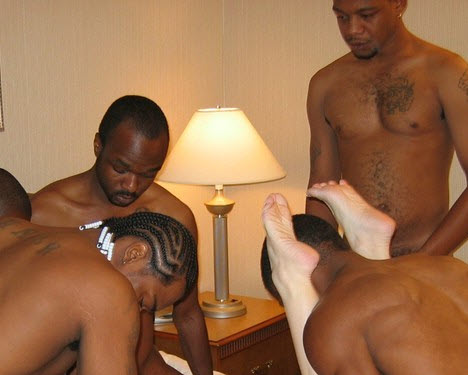 (A) On a tour of the monastery grounds with Mrs. Lynn Chambers, age 30, married with a little 5 year old boy;
(B) Father Thomas exercising his one time guest privilege to be the first - with the hypnotized Mrs. Chambers;
(C) Watching hot and horny Mrs. Chambers being seduced by a Grand Master during the Black Mass; and
(D) After the Black Mass ceremony, the lovely young wife mingles with the black monks of the monastery.
An hour later, upon seeing the lovely beauty come down the stairs looking so elegant in a navy blue dress and matching 3" heels, Father Thomas took her hand and escorted her into the room where the Grand Master was waiting to 'prepare' her for the upcoming retreat. Cock twitching like crazy under his robe, he couldn't help but to stare and think "God, she's got nice long beautiful legs! Damn, I'd give my left nut to get between them ............................that would be some fantastic fuck!" For Father Thomas, watching the Grand Master's excellent technique in 'preparing' the beautiful subject for the retreat, he could clearly see the young wife falling under the hypnotic spell that was being cast upon her. Seeing the little nod that the Grand Master made in his direction, Father Thomas knew that the true test of was about to begin to assure that the blond beauty was under the hypnotic spell, that she would now be asked to answer some very unusual questions. Any hesitation to answering these very personal questions would clearly determine whether or not she was fully under the spell. Even he was taken aback some when the lovely young wife asked "Do you like sucking cock, Mrs. Chambers?" Ans: "Well, to be honest, I can't say as I haven't done it yet! I tried when my husband asked me to put it in my mouth but I chickened out at the last second and made him feel good by hand instead!" Q: "When did you lose your cherry .......and to who, my dear?" Ans: "In my senior year of college after we got engaged!" Q: "Have you engaged in any sexual acts with another man, other than kissing prior to getting engaged to your husband?" Ans: "No!" Q: "How do you and hour husband fuck?" Ans: "Normally, just in the regular way, I guess its referred to as the 'missionary' position! But last week I was playfully straddling my husband in the armchair and we ended up making love right there, with me riding him!"
As more questions were being asked of the innocent young wife, it was learned that was basically the limit of her sexual experience to date. 'She's only been with one man in her life! Damn, I'd sure like to be the one to change all that! The Grand Master told me that I could use my one-time privilege once she was 'prepared' and under the hypnotic spell! I gotta use it ........................can't let that one-time privilege go to waste! She's the perfect one ..........................a woman of my dreams .........................the ideal one to be the very first woman I get to fuck!' Father Thomas thought while fingering the red privilege card that he could to flash without saying a word and the beautiful Mrs. Lynn Chambers would be all his. Taking the red privilege card out of the robe pocket, he gave the Grand Master a flash of it, to which he got a nod of acknowledgement. He watched the beauty intently as the Grand Master advised her of "Father Thomas here, being a man of the clothe, has never had the pleasure of fucking a woman! And he really would like to experience such a pleasure .....................especially with a beautiful woman like you! Stand up, my dear .....................give the Good Father the experience of what it's like to undress a woman!" With no hesitation, the beautiful young wife stood up from the chair and stepped towards him, stopping a foot away before pivoting on her heels so her back was to him. Reaching up with both hands, he held the back neck line in one hand and began pulling down the zipper with his other. Pushing the unzipped dress over her shoulders, feeling her soft smooth skin in doing so, he then pushed the garment over her shoulders and let it fall to the carpeting around her navy blue heels.
"Give Father Thomas a kiss, my dear! Kiss him like how you would your husband!" the Grand Master had suggest of the lovely blond beauty, to which Father Thomas got to enjoy his very first intimate kiss with a woman, his thick tongue getting to touch and flick against her smaller pointed one that had darted between his lips. A moment later, Father Thomas was panting in anticipation of getting another kiss from the beautiful young wife, all while she was down on her knees after confirming to the Grand Master's inquiry that she had never before sucked or even kissed her husband's penis. And then the soft pink lips of the young beauty was kiss her very first male penis and then being parted wide to side over the bloated and throbbing helmet of Father Thomas' now upright cock. "Oh, my Godddddddddddddd ........................................ohhhhh, sweet Jesussssssssssssssssssssssssssss!" Father Thomas exclaimed loudly as he hands clutched at her long silky blond hair. Nearly popping his swollen load into the hot sucking mouth of the young wife, it took all the will power that Father Thomas could summon to pull her head back and off of his throbbing boner, then held himself still in order to keep from shooting off right then and there.
Having pulled the lovely Mrs. Chambers back up to her feet, then edging her back onto the armchair, Father Thomas kissed her intimately once again. Peeling off her navy blue heels and pulling her to the edge of the armchair to a point where she had to reach up to grab onto the top for support, Father Thomas' prayer of getting to fuck a beautiful woman got answered on his very first attempt, successfully skewering in his holy shaft and his first thrust forward. As he leaned forward and holding still as to keep from spurting prematurely, Father Thomas prayed for the will power to make this heavenly feeling last forever, and that when it did come to an end ................................his holy semen would sprout and grow ............................by creating a baby up in the belly of this beautiful wife who was married to another man! Pumping in and out of the slick confines of her gripping cunny was far more that he had ever imagined that 'fucking' could ever be between a man and a woman, and then to the blond beauty encouraging him to "Fuck me, Father ..............................fuck me ............................fuck me good! Oh, yessssssssss .....................................so good ..........................so good!" Gritting his teeth in trying to make the pleasure last, he then lost it all once she wrapped her trim sexy legs around his as and began spurring him with her heels as she begged him to "Shoot it, Father .............................shoot it ..........................shoot it in me! Fill me ..................................fill me with your holiness ..................................fuck your holy baby up in me! Yesssssss ...............................oh, yessssssssssssssssssssssss ....................................yessssssssssssssssssssssssssssss!" Arching his back and burying his holy spear up in her to the hilt, Father Thomas bellowed "Ohhhhh, Godddddddddddddd ..........................................yesssssssssssssssssssssssss ...................................ahhhhhhhhhhhhhhhhhhhhhhhhhhhhhhhh!" It was one fantastic holy cumming as the old boy began spurting out all that pent up holy roe, which he prayed was still potent enough to do its devilish deed, but he certainly shot out quite the quantity if not the quality. That became quite evident as his holy semen overflowing on down her asscheeks onto the edge of the cushion, down the front of the armchair to puddle upon the wooden floor.
On that last night of the retreat, he and the other special guests had drawn lots, and Father Thomas had first dibs to make a selection as to the woman that would be his for the night once the Celebration of the Black Mass had concluded. When the clock struck midnight to end the mass, Father Thomas held the lovely Mrs. Chambers by the elbow as she stepped into her white heels. Carrying her clothing and undergarments in one arm, Father Thomas escorted the naked beauty up the steps and out of the dungeon, then up to her room. There he assisted her into the shower, at which time he also disrobed to join her in the shower to help scrub the scum and smell of sex from her body. Once she was washed clean, Father Thomas then had her complete the job that he was been tempting to on letting her doing that first time ...............................getting her to suck him off right in her succulent mouth! On her knees in the shower stall, Father Thomas no longer had the need to hold back, clasping his hands at the back of her head as he gave her holy communion by spurting his hot holy seed into her sucking mouth. From there, he led the beauty to her bed, eating her to a climax first before copulating with the beautiful young wife once again. She was all his till nine that next morning and thus Father Thomas had no intent on letting the young beauty get any rest at all.
Mrs. Kourtney McCall, age 31, a legal secretary, married for eighteen months: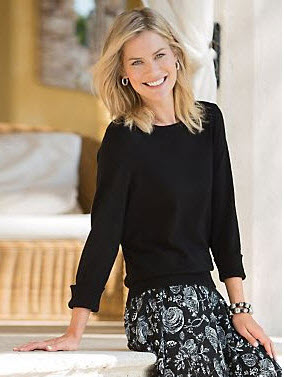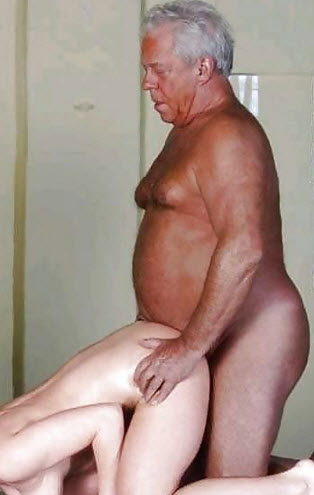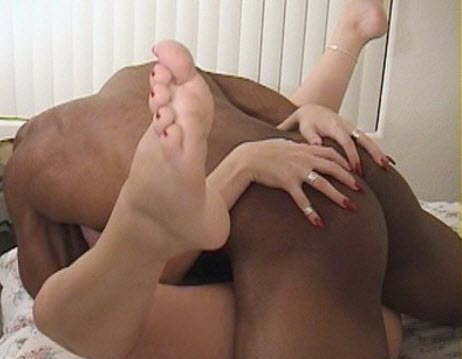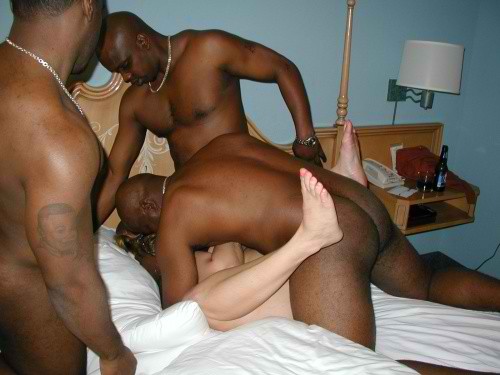 (A) Picture submitted of Mrs. Kourtney McCall; age 31, married for eighteen months;
(B) Father Benedict of St Marks, using his privilege to make pretty Mrs. McCall his bitch;
(C) The lovely Mrs. McCall accepting the 12" holy haft from a Grand Master; and
(D) Kourtney's first gangbang, eventually on her knees sucking, fucking, and getting it up her ass.
Kourtney had really preferred on passing on coming to this retreat, but she had agreed to come along at the urging of Marnie Fulton, her good friend and neighbor who lived across the street from her. Marnie had moved into the neighborhood a year ago, directly across from her, and they hit it off right away. Attending the same church brought them even closer together and it was as if Marnie was her younger sister. Kourtney would really have preferred being with the other women on the tour of the premises, but what could she do but to go along with the Grand Master leading both her and Father Benedict of St. Marks on the private tour of the monastery. The rather robust Father Benedict appeared to be in his early 70's and this was his first visit to the monastery, as apparently priests from various parishes from around the country could attend by special invitation only. According to the holy Father from St. Marks, it was quite an honor for him to be invited to visit the monastery, but Kourtney could only wonder as to what benefits the priest would find attractive so far out in the countryside and away from any type of normal activities. Little did Kourtney know that the old boy was eyeing her up all throughout the tour of the premises, that Father Benedict was indeed looking forward to fun activities at the monastery ..........................and that she was to be the first fun item on the agenda for the old boy!
"Oh,, you're such a pretty one ...................nice and tall, silky blond hair, with ivory skin that's so soft! My very first woman ...............................far, far more beautiful than what I ever dreamed of! My gosh, this lovely beauty actually fits the bill as as to the questionnaire I filled out after accepting that special invite to come here!" thought Father Benedict. That questionnaire had come to him over the internet from the Inner Circle of Holy Ones, one that he was at first hesitant to complete and submit, but figured that he had nothing to lose as the group apparently knew all that he had confessed to. Thinking back to that questionnaire, Father Benedict recalled checking the following boxes for the ideal woman of his dreams: 5'7" to 5'8" for ideal height; 'trim' for body shape; a beautiful 'blond' for hair color; 'married' for married or single; 'innocent and naive' in one category; and '30 to 33' for age group. In sizing up the lovely Mrs. McCall whom he was being given the private tour with, he then came to realize that 'Damn, this beautiful young wife sure fits the bill to the 'T' as to possessing all the qualities I desired of a young woman that put on that questionnaire!' He then thought about that red privilege card that he had in the pocket of his robe, a card that the Grand Master had given to him at that private meeting held on his arrival.
At that private meeting, he had been briefed on the events to take place up to dinner, after which would be followed by the special Black Mass. Following this special tour would be an hour's break, to be followed by a private meeting with the lovely woman that would be touring the grounds with, and then dinner. When with the other five clergy guests and six Grand Masters, awaiting for a Father Thomas of St. Marks who supposedly in charge of the program for the week, Father Benedict and the other clergy guests wondered as to why the Grand Masters seemed quite excited when the luxury bus came into sight. He and the other clergy guests learned the reason why when the bus came to a stop before them and six very beautiful women stepped off to begin their special retreat at the monastery. Putting his hand into his robe pocket, Father Benedict began fingering that special red privilege card that the Grand Master had given to him, at which time he had only been told that it was a one time deal to use during his stay but that he should 'use it a soon as you see what you want it, but I would strongly suggest before dinner'. Thinking about it all as he gazed upon the tall blond beauty, Father Benedict's mind churned 'Before dinner ....................use it before dinner, was what the Grand Master said! Maybe at that private meeting the Grand Master is having with this young beauty, one that I'll be sitting in? Is this sweetie a part of what I can get to enjoy with that privilege card? How far can I go? What liberties might I be able to obtain with this privilege card?'
Tour over and with the lovely Mrs. McCall upstairs for an hour to freshen up and return for the private meeting with the Grand Master, Father Benedict asked the questions that had been raised during the tour of the premises, to which he did learn that he indeed could use that privilege card during the upcoming meeting scheduled after the hour long break. As to when in the session could he use that card and as to how far he could go with the lovely young beauty, the Grand Master had just smiled and told him "'You'll know .....................you'll soon see!" On the beauty's arrival for her private session, Father Benedict sucked in his breath at the sight of the young wife dressed in an elegant purple dress and white heels. It was just amazing as to the Grand Master's expertise in the art of hypnotism, for it was under fifteen minutes before the innocent young wife was responding to quite intimate questions such as: Q: "How old were you when you got your cherry popped?" Ans: "I was 28 then, the night that my then fiancee proposed to me!"; Q: "Have you sucked cock yet?" Ans: "Yes!"; Q: "Who was the first guy?" Ans: "Mr. Abbot!"; Q: "Who's Mr. Abbot and when did this take place?" Ans: "Mr. Abbot was my swim coach during my freshman year in college! I was eighteen then!" As for more details on her involvement, the beauty advised that Mr. Abbot was quite a handsome man and married, that he seduced her and their relationship might have gone further but that he was caught shortly after having sex with another gal on the swim team and fired from the university. Q: "Have you ever gotten down on your hands and knees to fuck doggie style?" Ans: "No, never!"; Q: "Would you like to try it with your husband ...............letting him fuck you like a little bitch?" Ans: "No ..............it seems so demeaning ...............to copulate like animals!" were other questions asked of the young beauty.
With the young beauty full under the hypnotic spell and Father Benedict having already signaled the use of his red privilege card, he then heard the Grand Master address him with "Father Benedict, would you be so kind as to assist me in checking on our lovely guest here! Could you get up from your chair and go over to check on her for me!" Getting up from his chair to move behind the chair in which the young wife sat, Father Benedict then followed the following instructions from the Grand Master to "Put your fingers on the side of Mrs. McCall's neck to feel her pulse! Now why don't you go on and slide your hand on down ..........................yes, down into the top of her dress .....................................slide your fingers under her bra ............................feel up her titties!" 'Damn ......................she's really out of it to let me feel her up like this! Fuck'n unbelievable!' Father Benedict thought upon feeling her nipple harden under his touch! Then he heard the Grand Master order "Mrs. McCall, please get up from your chair now ..........................so that Father Benedict can help you undress!" This was certain a dream come true for Father Benedict as he unzipped the back of the expensive purple dress, unhooking the back of the lacy white bra, then after pushing the garments over her shoulder to see the garments puddled around her white heels. Peeling her panties down over her trim hips, he was soon assisting the beauty out of her final garment and heels when the Grand Master had her lift one foot at a time for him to accomplish the task.
"Now my dear, walk on over to the bed and get up onto the middle of it! In the middle, on your hands and knees, then the good Father Benedict will join you there!" the innocent young was commanded to do. "C'mon Father ................she's all yours for the taking ..................just like you wanted!" the Grand Master advised. Indeed this was a dream come true for him, recalling that the questionnaire had a pair of questions on it that read 'In what position do you like a woman to be in? And what would you do to her?' His answers were: 'On her hands and knees!' and 'Take her from the back and fuck her doggie style!' The beautiful 5'7" blond beauty, faithfully married for a year and a half, here on the guise of a retreat was totally naked and waiting on the bed for him ..........................to come and fuck her doggie style! Getting his round robust body of some 230 lbs up on the bed, he reached out to caress the soft round cheeks of her beautiful ivory ass, then shuffled on up to get between her widespread feet and sexy legs. Cock jutting straight on out, he wondered if he could do it without having to guide his throbbing boner on into the blond beauty, but figured he'd just give it a good try. Hands on her trim hips, he trust his hips on forward ............'miss', thrust again ..................another 'miss', and then third was the charm for Father Benedict as his rigid cock slid up into the beauty's tight folds. Pushing his cock further, getting all he could up into the young wife ...............till his fat belly bumped up against her upturned assheeks. And then he was pumping his holy cock in and out of the tight but slick sleeve, making his first fuck one heck of a memorable one.
As he was fucking the beauty who did not put up any resistance while in her hypnotic state, Father Benedict then heard the Grand Master's voice advising "One of your answers checked off was that 'rape' was something you fantasized about! So, my good Father Benedict ......................hang on tight to that filly as she's gonna start bucking soon!" Seconds later, after the Grand Master whispered something into the beauty's ear, the young wife gave a jerking move under him. Then Father Benedict got the thrill of a lifetime in seeing the beauty's horrified face as she crooked her neck around to see who was giving it to her from behind. From seeing the initial look on her face, he suspected that the young wife had merely thought that she was making love to her husband in this unusual and rather awkward position for her, one that she thought rather demeaning for a woman to be placed in. For Father Benedict, the sight of questioning to that of absolute horror on the innocent beauty's face was just priceless for him ....................for she had come to realized that it was not her husband fucking her but the lusty old bastard whom she had just toured the premises with! From a sweet little filly that had been been quite calm while being bred moments ago, the blond mane suddenly began tossing from side to side as she began thrashing about in hopes of bucking of the stallion fucking her from behind ..........................all while screeching out "No, no, no .................................stop, stop ............................God help me, please! Father .................stopppppp! This is rape ...........................this is rape .................................aieeeeeeeeeeeeeeeeeeeee!"
For Kourtney, this was all so unbelievable ..................so insanely hideous! She remembered going up to her room to shower and dress for dinner following the tour of the premises, then stopping in for a brief meeting with the Grand Master before meeting up with her friends, then the next thing that she knew was naked on the bed and being raped from behind by the elder priest she had met on the tour. Trying to claw her up the bed and away, Kourtney felt the old bastard's cock just about to plop out of her, but then she was suddenly pulled back onto the raping spear. "Oh, God ...............................oh, God, help me ..........................pleaseeeeeeeeeeeeeee!" Kourtney sobbed out in despair as the holy Father continued to rape her from behind. Sobbing, wondering how such an awful thing could be happening to her, Kourtney shuddered at the thought of her loving husband ever learning obscene thing happening to her. Determined to escape, Kourtney renewed her effort to buck this old bastard off of her before he vile seed in her, and the thought of this ugly old fucker impregnating her sent her into a frenzy. But the pudgy hands were gripping her hips even tighter to keep her from escaping, the bastard was now jackhammering his holy shaft in and out of her. And then it happened ...........................the old boy thrust himself all the way in her and kept his cock fully buried while throwing his head back exclaiming "Oh, Goddddddddddddd ................................thank you Jesusssssssssssss ......................................thank youuuuuuu ............................ahhhhhhhhhhhhhhhhhhhhhhhhhhh!" "Oh, nooooooooooooooooo ......................................nooooooooooooooooooooooo .....................................nooooooooooooooooooooooooo!" Kourtney sobbed in defeat as the old bastard kept ejaculating more and more of his slimy filth up into her.
Shortly after collapsing forward onto the bed, Kourtney was being placed back under the hypnotic state once again, all while Father Benedict's cock remained embedded deep in her as it slowly shriveled back to its normal size. A short while later, after showering and dressing for dinner once again, she was taken out of the hypnotic state with the recent rape blocked out so she could join her friends for dinner. Only after dinner and dessert would she and her companions fall under the spell cast by their respective Grand Masters, who would have each in a hypnotic state once again, then it would be time for their initiation into the ceremony of the Black Mass. Kourtney was escorted by the Grand Master whom had cast the spell upon her, as with the other women would be to, taken to different parts of the large dungeon-like room. The lights went out throwing everything into complete darkness, with a spotlight came on seconds later to highlight the bed near where Kourtney stood, then she was being led to the lighted bed as she would be the very first to be initiated into the Black Mass by her Grand Master.
Under the hypnotic spell once again, otherwise she would never have allowed the Grand Master to unzip and push the purple dress that she wore off her shoulders, stripping her naked in front all the leering and lusty monks that filled the dungeon located beneath the monastery. Stepping out of her heels and the lacy white panties caught around her ankles, she heard the Grand Master tell her that it was time for communion, and Kourtney dropped down to her knees to comply with the holy man's instructions. Kourtney parted her pink lips and extended her tongue out as the Grand Master stepped forward to give her 'holy communion'! Mouth watering after closing her lips and licking at the holy communion flesh, Kourtney as assisted up from her kneeling position and then found herself being led over onto the spotlighted bed, taken there by her now naked Grand Master. Deep down in the far recesses of her mind, that rational part that had been put in hibernation, Kourtney briefly wondered as to what her loving husband would say at this moment as she parting her legs wide and guiding a big black cock towards her sex. But now at this moment, everything just seemed so perfect as she was loving the touch and caresses upon her body, enjoying this big massive holy man's black shaft being skewered up into her. Kourtney's initiation was quite a spectacle for the entire audience, especially for the five other women waiting in the shadows for their initiation into the Black Mass, with all eyes captivated at the sight of the big black Master fucking her as she wrapped her arms and legs around his muscular body. It was quite an initiation for Kourtney, one that made her so exhilarated as she panted out "Yes ....................yesssssssssss .........................fuck me, Master .......................fuck meeeeeeeeeeeeeeee! Oh, Godddddddddd ...............................fuck me ........................fuck me, Master ..............................fuck your holy black baby in me!"
Following her initiation into the Black Mass, Kourtney rested upon the bed that was now back in complete darkness, watching as her companions to the retreat get their initiation. On the now spotlighted bed nearby was her friend Casey Thornton, her younger sorority sister whom she had mentored on her joining the sorority, the gal being a real estate agent had helped find the home that she purchased. Casey was happily married to handsome Ben Thornton, a marriage that seemed just so perfect, and the wedding of which Kourtney and her husband had attended a year ago. In the part of her rational mind that processed the erotic scene taking place, Kourtney wondered 'My gosh, what would Ben say if he could see his beautiful wife letting the black Grand Master take off her clothes and now guiding his big black cock up to her vagina!' Kourtney's body trembled at the shrill cry being emitted by her younger sorority sister as the donkey-sized cock was being thrust up into her tiny body. It would be some time until all six of then had been initiated, then all the lights came back on, and all the monks were gathering around to get to meet their guests. There of the lusty monks came to her, touching her up and getting her to handle their jutting muscles, then all three got to enjoy her together on the bed. Three, four, and sometimes five at once were on the bed with her and she would be streaked with holy semen by the time the Black Mass came to an end. Kourtney was glad to have Father Benedict help carry her clothing up to her room, following her as she made her way up while dressed only in her white heels. Showering with the paunchy old boy, she then got into bed, getting up on all fours as she knew how Father Benedict liked to fuck best and she encouraged him with "Make my your bitch, Father ...............................fuck me like the bitch I am!"
Mrs. Casey Thornton, age 28, a real estate agent, married thirteen months ago: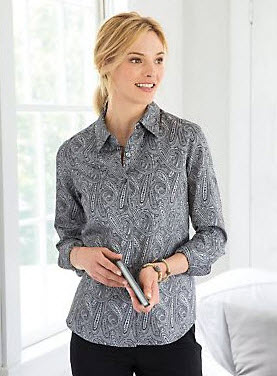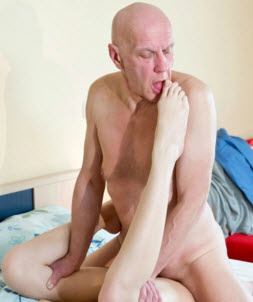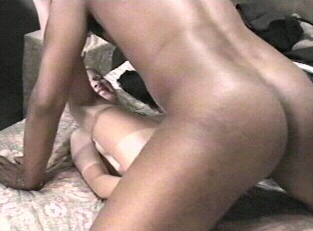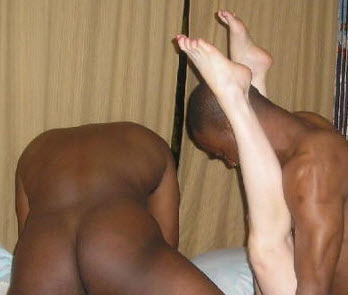 (A) Picture submitted of Mrs. Casey Thornton, age 28, married thirteen months ago to husband Tom;
(B) Father Ambrose of St. John's Church, using his privilege to bed this young beauty;
(C) While in a stupor, a Grand Master helps her undress and fucks donkey-sized cock up into her ; and
(D) After the Black Mass, Mrs. Thornton learns how to fuck and suck at the same time.
After having toured the grounds surrounding the monastery with the Grand Master and Father Ambrose of St. John's Church, having showered and in the process of getting dressed to go back downstairs for a briefing by the Grand Master to be followed by dinner, Casey thought that the elderly priest from St. John's reminded her a bit of her own grandfather. The features of the priest in his mid-70's, his tall stature, along with the shape of his bald head certainly brought back good memories and times that she had many years ago prior to her heading off to college. With her grandfather such a nice man, and with Father Ambrose being a priest, Casey merely assumed that the old fellow only had pure unadulterated thoughts when it came to parishioners. Little did Casey know the reason that Father Ambrose was here at the monastery, that he had a one time special invitation to visit the monastery and to apply for membership into the Inner Circle of Holy Ones, and that he would receive special incentives to encourage his enrollment into this holy order .........................that she was the first incentive being given to the holy Father.
A questionnaire that the good Father had submitted the following: Ans: 'Beautiful young wife between 25 and 30 years of age!' as to Q: 'What turns you on the most?'; Ans: 'Blond!' as to Q: 'Hair color?'; Ans: 'Trim and petite!' as to Q: 'Body frame?'; and Ans: 'Naive and innocent!' as to her Q: 'Type of woman?' With the lovely Mrs. Thornton fitting all the criteria that the horny priest from St. John's Church had checked off in his questionnaire, the Grand Masters had decided to pair them up on the private tour of the monastery and surrounding premises. There really was a dual purpose for that private tour for the special clergy guest, to show them the premises of course, but to size up the succulent young beauty that he could be the very first to have her marital vows disintegrate. During that hour long break, the holy Father had already given the Grand Master that special red privilege card, wanting to exercise that privilege as soon as possible, making it known that he desired the lovely Mrs. Thornton as the first woman that he'd like ...............to FUCK ................but better yet, to RAPE in doing so! Father Ambrose was ecstatic at learning that the use of his privilege card would get him exactly as he wished, and that it would be very soon, once the young unassuming beauty was under the hypnotic spell to be cast upon her.
Father Ambrose got quite a thrill undressing the lovely Casey Thronton as she stood frozen to the spot before him, then he got to fondling with her beautiful twin titties with his old wrinkled hands, wishing that her husband could see him sucking and pulling at her tender pink nipples with his sharp teeth. With the young wife down on her knees with her lips enclosed around his throbbing cockhead, Father Ambrose smiled widely as the young wife shook her head 'No' in response to the Grand Master's question of "Have you ever sucked cock before, Mrs. Thornton?" "Not even your husband's?" came the next question, at which time Father Ambrose groaned with pleasure as the young wife shook her head 'No' like a fish trying to toss the hook in its mouth! "Tongue the Good Father's holy cock, my dear! Wiggle that tip of that talented tongue up in his pisshole!" she was told and did comply, then reached up as the Grand Master advised her "Now, once you have a man's cock in your mouth, reach on up and take Father's holy balls into the palm of your pretty hand ...............................roll the old boy's nuts ........................play with'em!" Moments later, with the young innocent wife stripped totally naked and up on the bed, Father Ambrose got up onto it as he caressed the tender beauty and got himself into position. Ready for the fun and game to begin, he nodded to the Grand Master to let him know that he was ready to go, and with that the Grand Master chanted out a few magic words into the young beauty's ear.
Blinking her eyes and wondered just where she was at that moment, Casey took in the incredulous sight once her eyes focused, so unbelievable it was as if she had awoken in the midst of a nightmare. Casey found herself lying on her back and staring up at a white ceiling in the background, but her crooked bare right leg was up in the air, and ......................and her toes were in the mouth of Father Ambrose whom she had just met earlier that afternoon! Blinking her eyes rapidly in hopes of snapping herself out of this hideous nightmare, but her vision of the scene before her had not changed one iota, and she could feel ...........................Father Ambrose's thick wet tongue lathering and sucking at her toes ..........................worst yet, she was totally naked and the old fellow was trying to put his 'thing' into her sex! "No .........................no ...........................stop ......................stop ...................how did I get this way? Where's my clothing .............................where's my clothes?' she cried out in desperation. "Eiiiieeeeeeeeeeeeeeeeeeeeeeeeeeeeeeeee ......................................nooooooooo .............................noooooooooooooo ................................stop ..............................stoppppppppppp!" Casey whimpered and sobbed out as the unholy bastard was raping her, splitting her in two with his thick fleshy manhood. "Noooooooooooooooooo .......................................noooooooooooooooooo ........................................nooooooooooooooooooo!" she cried out as the big phallus sunk into the depths of her womanhood.
For
Father Ambrose, hearing the beautiful wife's pleas and cries were just music to his ears, loving her sobbing as he thrust his holy cock even deeper into her clasping vagina. The beauty's sobs only made the old boy even more horny, causing him to thrust his boner deeper into while relishing her pretty toes to sate his foot fetish. "Father ...........................please ..........................please stop ..............................this is rape ...........................this is rape!" he heard the beauty's whimpering pleas below him, but there was no way hell that he would or could stop at this moment, not the way her tight cunny was milking at his horny boner. As the petite beauty began to trash about, trying to kick at him with her left leg, Father Ambrose grasped her left ankle to keep her still and from getting away from him. Bring her left foot to him, rubbing is face in the soft pink sole, Father Ambrose enjoyed the moment was sucking the pretty toes in his mouth was raping the sobbing young beauty. "Hmmmmmmm ...............................mmmmmmmmmm .................................mmmmmmmmmmmmm!" he groaned out, sliding slowly in and out of the gripping tightness, hoping and praying with all his might that he wouldn't go and pop his holy fluid any time soon. What a dream come true this was for the old boy, after having to follow the rule of abstinence in order to fulfill his vow of celibacy some forty years, he was now sating both his foot and rape fetishes at the very same time.
Casey just could not believe this was actually happening to her here at a supposedly holy place, in the confines of a sacred monastery, that of finding herself stripped naked and being raped by a priest of the holy order. Squeezing her cunny tightly, not to make the old bastard feel good but attempting to expel that stiff meat throbbing within her, Casey just could not believe the monstrosity that this holy Father had kept hidden under his priestly robe. The holy fucker had to be about three times older than her husband, but what old bastard had shoved up into her had to be both thicker and longer than her own husband's.
'Oh, God .....................oh, God .............................what if he does it in me?' Casey worried, fearing the worst from this most unholiest coupling as she could most definitely get impregnated during this time of the month. She had been hoping to get started on a family, but certainly not in this way, not with a man other than her husband .............................not by being raped by this old lecherous bastard! And then she felt the wiry old bastard shudder once at of her, then even longer a shudder the next time as he kept his vile cock buried deep within her, Casey struggled once again to throw him from the saddle. But her struggles were in vain as the bastard priest grunted loudly, grunted even louder as her toes in his mouth served to muffle what would have been a devilish growl of pleasure.
Her petite body now just lay there frozen in a state of complete shock, Casey could not move at all as the holy bastard continued to use her as a receptacle for his vile and evil lust, all fight and resistance seemingly being drained from her body while being replaced by hot acidly fluid being ejaculated deep within her. Casey was now a rape victim, soiled and violated by none other than a vile old bastard who pretended to be a holy man. Tears of humiliation defeat began rolling out of the corner of her eyes as yet another hot torrent vile semen spurted far up against the walls of her fertile womb! Through her teary eyes, Casey observed the devilish grin on the old bastard's face as his wiry body went taunt as the last remnants his baby making sperm came churning out from his wrinkled old balls. With the old bastard seemingly in another world, her toes slipped from his now open mouth, both of her feet were resting against his hairy chest. With knees bent and feet flat on the chest of the bastard who had just raped her, fury and anger filled her body like never before, and Casey used her to push the bastard away with all of her might. Had she not have just been raped by this holier than thou asshole, the scene would have been quite comical for Casey, for it caused the holy bastard's now shriveled old cock to 'plop' on out of her raped slit as the old boy fell backwards right off the bed and hitting the wooden floor with a loud 'thud'.
Turning onto her side and curling up in a fetal position, Casey began to sob uncontrollably as her vile rapist had made her vagina a total mess with slimy semen oozing out of her violated slit. As her entire body began to tremble, Casey felt so violated and degraded at that moment, as if her entire world had just come to an end and that she would never again be able to face her loving husband. 'How can I ever face Tom again? Violated ........................rape .........................maybe even impregnated by that so-called holy than thou bastard! Will Tom even want to touch me ever again?' she worried. But a moment later, after the Grand Master had come to comfort her by whispering in her ear, Casey's sobbing and worries came to an end. Getting up off the bed that she had been raped upon, Casey retrieved her clothing and heels, then proceeded to follow the Grand Master as he led the way to the bathroom. Once showered and dressed once again, Casey was escorted down below where she would be joining up with the gals for had been described as a very nice dinner and dessert in the pamphlet she had read of the itinerary for the retreat. All she remembered at this time was her coming down to meet with the Grand Master in a private room with Father Ambrose present and now they had exited the room to proceed to the dining room, her being raped by the vile Father Ambrose being locked away deep in the recesses of her mind. Once she saw her friends, Casey smiled widely as if nothing out of the ordinary, hugging each of them before they sat to chat about their recent tour of the premises. All of her friends had just experienced a similar fate like Casey had, but all their unholy affairs had been suppressed into the deep recesses of their respective minds, now each of them sitting at the dinner table with a part of her body slick with holy semen.
Following a nice dinner with dessert and coffee, Casey found herself being escorted by her Grand Master to another part of the room, along with each of her companions when the dungeon lights had dimmed. A moment later, with all the lights off, a spotlight from above illuminated a section of the room off to her left side, and Casey observed a bed in the center of the highlighted area. Her Grand Master was standing directly behind of her, touching her, his fingers sliding down her arms to take her hands in his much larger ones. Casey felt her heart thumping as the ceremony of what was called the Black Mass was about to commence, at which time she wondered as to what made this mass so special to these priests and monks of the monastery. She stood there observing, as if she was far away and just watching a movie on television, and her mind thought 'That's Kourtney .........................Kourtney McCall's in this movie .................with a robed man!' Rational thoughts deep in her subconscious mind told her where she was at that very moment, that what she was observing was actually taking place before her, that all this was really taking place at this very moment. 'Oh, my gosh ..............if this is actually real, why is Kourtney letting herself be stripped naked in front of all to watch?' she wondered. 'Oh, God .................................oh, my God .......................this can't be real ........................not at all! Kourtney would never do such an awful thing ....................................not take another man's penis .............................a black man's filthy penis!' her rational mind concluded. Moments later, Casey jumbled mind refused to believe that 'Kourtney's having sex with a big muscular black man! What who Bill say or do .......................if he got to see his beautiful wife at this very instant?' Casey heart thumped in her chest upon hearing her friend's moans of pleasure, seeing Kourtney's legs spread wide as the holy Master fucked her senseless, and now saw her hands clutching her lover's black ass to pull him deeper into her. Casey was in total awe as she heard Kourtney pant out "............fuck me ........................fuck me, Master ..............................fuck your holy black baby in me!"
With her Grand Master whispering in her ear as the spotlight going off to put the bed that Kourtney and her Grand Master had copulated upon back into darkness, all her rational thoughts were now sequestered away in the deep recesses of her mind, there was only one thing on Casey's mind at the moment ...........................her body was hot ...................................with the need to be satisfied, with only one way to achieve that .......................SEX! Being led to the newly spotlighted bed that was just in front of where she had been standing, only the Master leading her towards that bed mattered to Casey at that moment,with her onlooking friends and others in the audience being of no concern to her. At that moment, Casey allowed the Grand Master to strip her naked without putting up a fuss as she so desperately needed a man ......................any man for that matter .............................a male who could shove a big cock up into her, the bigger the better! Blinking and trying to focus her mind rationally, but her mind was telling Casey that she wanted exactly what her friend had gotten to sample for the first time ..............................a big cock ..................................a big
BLACK
cock!
Now totally oblivious of the many watching eyes of the audience hidden out in the darkness, uncaring anyway at the moment, for all that mattered to Casey was the thick black fleshy stalk that she held in her right hand and was rubbing it up against her cheek and lips. All the holy men out in the audience were in awe and nursing a hardon under each of their robes while watching the fortunate Grand Master having his holy cock being worshiped in such a manner by a once faithful young wife. For Casey's five companions out in the audience, each woman just could not believe her eyes, especially in seeing their beautiful young friend behaving in such a demeaning manner ..............................naked on her knees, rubbing a filthy black penis all over her beautiful face, then sliding her lips over the top to bob her head up and down upon the black shaft! Never before had Casey used her lips and tongue on a male's penis, but now this swollen black cockhead felt and tasty so good as she rapidly flicked the tip of her tongue at the flaring pisshole, hoping that out would pour its holy white wine all over her teasing tongue. But then her Grand Master was wanting her to stop and was assisting her up from the ground, hearing and obeying his , instructions to "Go to the bed and spread those sexy white legs for your Grand Master, as I am going to fuck a little black baby up into your little tummy! Show me how much you want your Grand Master to bless you, my dear!"
Lying on the bed, Casey panted in anticipation as the now naked Grand Master pushed at the back of her trim ankles to push legs straight up in the air before resting her ankles onto his broad black shoulders. "Aaaieeeeeeeeeeeeeeeeeeeeeee ..........................................Master, it hurtssssssssssssssssssssssssss .....................................owwwwwwwwwwwwwwwwwwww!" she shrieked out as the over-sized phallus split her wider than ever before. Casey's beautiful and petite body of 5'3" 114 lb, being bent in two by the massive 260 lb black body atop of her, provided quite an erotic black and white scene for the entire audience that watched in total awe of a lovely young white wife getting blackened for the first time in her life. "Oh, Master ................................it's so bigggggggggggggggg ....................................oh, so gooddddddddddd! Yes ............................oh, yessssssssssssssssssss .................................fuck me ...............................fuck meeeeeeeeeeeeeeeeeeeee ........................................oh, fuck me goooooooooooooooooooooooddddddddddddd! Oh, yes ...........................oh, yessssssssssssssssssssssssss .......................................oh, so goooddddddddddddddd .................................so gooddddddddd!" Casey panted out as the Grand Master pumped his donkey-sized cock in and out of her tight little cunt. "Tell me, my dear Mrs. Thornton .........................are you enjoying your first black cock? How does it compare to your husband's?" she heard her Master ask of her. "Oh, Master, it feels so good .....................unbelievably good! So much better than my husband's ...........................so much bigger ...............................so much longer! Oh, yessssssssss .............................deeper ..............................fuck it deeper into me!" she panted out in reply. And when the Grand Master began spurting his holy fluid into her, Casey screamed out "Oh, yessssssssssssssss .....................................yes, Master, cum in me ........................................shoot your cum in meeeeeeeeeeee .........................................fuck your holy black baby into meeeeeeeeeee!"
Exhausted and delirious from the fabulous fuck that the Grand Master had just given her, the rational part of Casey's brain began to tell her what was happening at that moment, what she was now observing on the new spotlighted bed nearby. It was apparently her companion Taryn Barnes' turn to be initiated into the Black Mass as she was having a very tall Grand Master of some 6'6" undressing her. 'Oh, my God ...........................her Master is so big .....................and so
BLACK
!' Casey shivered and clamped her thighs tightly together as her Master's baby juice began leaking from her stretched cunny, watching as her friend was being skewered by her own Master's black shaft. Watching in awe as her friend squealed out in delight of her initiation, obviously enjoying the treat given to her by her Master, she could not help but to wonder what Taryn's husband would think if he could see his beautiful wife's behavior at this instant. After Taryn's initiation, the celebration of the Black Mass continued on till all her friends attending the retreat with her had also gotten their time in the spotlight. When the lights came back on after the sixth initiation, a large number of monks lined up to greet her to their monastery, three of whom came forward first with each fisting at the gift that he had brought for her ............................then Casey got her gifts stuffed up her ass, cunt, and mouth ..................all in that order! Legs straight up in the air with her toes pointing to the ceiling, she shrieked loudly as the monk beneath of her shoved his black bone up her ass, Casey as about to squeal out when another monk was skewering his stiff lance up her cunny but that got muffled by the throbbing cock being stuffed into her mouth.
Upon the conclusion of the Black Mass ceremony, Casey was grateful for Father Ambrose's assistance as he escorted her up to her room while carrying all her clothing, keeping them from getting soiled as she was just wet with slimy cum at that moment. Cleansed under the hot shower after Father Ambrose scrubbed her body with a wet washcloth, Casey then reached out with her right hand to take the wash cloth from him, then reached out with her left to pull him under the shower with her. Immediately Father Ambrose's wrinkled old cock sprang back to life as it pulsated and throbbed in her hand, then she used the soapy wash cloth in her right hand to cleanse his holy balls, and his moan of pleasure brought a smile to Casey's face. After the shower was turned off and they dried one another with a towel, Casey then grasped the holy Father once and again, this time leading him to her bed as she was wanting more from this holy Father who was the one responsible for the destruction of her marital vows. Lying on the bed as Father Ambrose shuffled up towards her, Casey raised her her right leg and put the sole of her foot onto his chest, then slowly moved her foot up teasingly. Casey heard the old boy panting as she slide her foot up over his face, feeling his hot breath on her sole, and on bringing her foot down she felt the old boy's tongue wiggling between her toes. Unlike their first time together that prior afternoon, Father Ambrose was not forcing his holy prick up into her, and she was no longer crying rape as she rubbed his bloated cockhead up and down her slick slit.
.

Mrs. Taryn Barnes, age 32, an interior decorator, married now for sixteen months: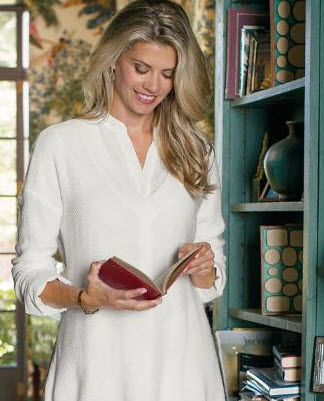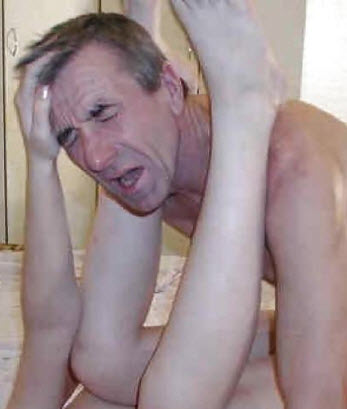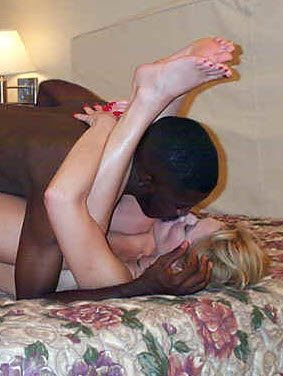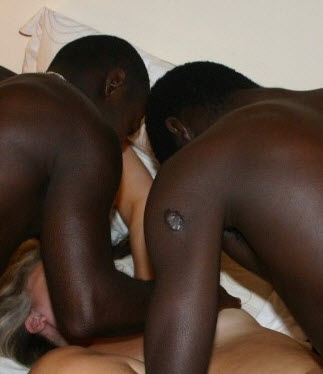 (A) Picture submitted of Mrs. Taryn Barnes, age 32, married now for sixteen months;
(B) Father McDonald's privilege got him be first to empty his holy lust in the blond beauty;
(C) Mrs. Barnes goes black with the Grand Master who showed her the grounds; and
(D) The monks show Taryn just how horny monks get being cooped up in the monastery.
Once under the hypnotic spell cast by the Grand Master in charge of her 'preparation', Taryn Barnes revealed some rather interesting tidbits of her love life, that her husband had not been the first man to possess her but she had remained true to him ever since they had gotten engaged. Taryn reveled that she had been a rather promiscuous young girl, revealing to the Grand Master and the special clergy guest in attendance, that "I lost my cherry at the age of sixteen! Not to a high school boy but to a married man, my father's golfing buddy! I had come home from school when he stopped by to drop off a set of clubs for my father to try out! I had opened up the garage door as he was taking the bag of clubs out of the truck of his car, but when he got inside the garage, I hit the remote to close the door, leaving us all alone in there! He was in shock and tried to put me off but he was like putty in my hand when I ran my fingers over his hardon! He was so handsome and I had a crush on him for some time! We opened a rolled up sleeping bag and did it right there on the cement floor! He was totally shocked when found out that I was a virgin ........................especially with me bleeding all over his big cock!"
Told that Father McDonald wanted to sample her charms and to renounce his vow of celibacy at this time, Taryn was then instructed "Show Father McDonald how you went about seducing your husband's golf buddy!" Without hesitation, Taryn reached out to put her hand on the mound that was swelling under the thick robe. Sliding her hand between the folds, she expertly got the Good Father's penis bared and and was shucking him. With her free hand, Taryn reached out to grab his left wrist, lifted his hand up and guided it to her breast. As she continued stroking the old boy, who now was wrinkling the front of her dress with both hands, then Father McDonald was instinctively using his thumbs in search of her sensitive nipples. Beautiful young wife and elder priest were acting like a married couple in heat, each trying to quickly strip the other naked, and once accomplished they fell onto the nearby cot. "Fuck me, Father .....................fuck me with your Holy Cock!" Taryn panted out while holding his jutting cock at the entrance to her sex. "Oh, yesssssssssssssss ...............................that's it! Oh, Father .........................you're so good ..............................so good .............................a natural born cocksman!" she exclaimed out to encourage the old boy. All that pent up lust came on fully display by the amount semen that came churning out of his holy balls, perhaps encouraged as the young beauty was panting out "Do it, Father .......................shoot it .........................shoot your holy spunk up in me .................................fuck your holy baby in me!"
For Father McDonald of St. Elizabeth's in Springdale, this was a dream come true for him, being naked with a young beautiful married woman .............................especially hearing her say " Oh, Father .........................you're so good ..............................so good ............................!" Before this fateful day, relief only came through the sinful thoughts in his mind while stroking and squeezing at his manhood till it squirted out harmlessly up into the air or into a wad of tissues. Now it was not his hand giving him a pleasurable squeeze but that of the blond wife's slick tight cunt that was about to drain his holy lust out of his throbbing balls, and now it would be far from harmless as he prayed that his holy semen would end up impregnating this beautiful little bitch. And when she begged him to 'shoot your holy spunk up in me .................................fuck your holy baby in me!', Father McDonald lost it all and began ejaculating spurt after spurt of his hot holy juices up into the beautiful young wife. Leaning forward to get his cock fully up into her, pushing her legs back in the process as the back of her ankles had been resting upon his shoulders, the holy Father filled her squeezing cunny up to the brim and overflowing. "Oh, yes .....................ohhhhh, thank you Lord ..............................thank you Jesus!" he mouthed out while squirting out the final dredges that his wrinkled old balls could produce. After the beauty had showered and dressed once again, Father McDonald then escorted her downstairs so she could meet up with her companions for dinner, and at which time he would join the other special clergy guests for dinner and to compare notes on each of their sinful episodes. He looked forward to the upcoming Black Mass, of which he and the others could participate in once each of the beautiful guests got initiated by a Grand Master.
Enjoying meeting up with her friends once again, they were all commenting how unexpectedly fabulous the food was, and each relayed her afternoon tour and meeting with the Grand Master. But the episode each of them had with the holy priest, in attendance during her private meeting with the Grand Master, the forbidden sex episode had been blocked and put deep into the recesses of her mind. Following dinner and dessert, each of their respective Grand Masters appeared at their table, each bending over to whisper a few magic words into his subject's ear, then each found herself standing up to be led off by her Grand Master to a far off area in the dungeon. For Taryn, she had stood there unable to move, watching in total awe as two of the most naive and faithful wives that she knew were allowing a muscular black Master disrobe her in front of the many watching monks and clergymen, with both Kourtney McCall and Casey Thornton seemingly eager to violate her marital vows by having sex with the possessor of a black donkey-sized phallus. And the way in which the two rather naive wives went wild and crazy, it became obvious to Taryn that both Kourtney and Casey had been given a cocking that would be incomparable to anything that she had or would ever experience in her entire life. And when Taryn was led to the spotlighted bed in front of her, she too found the thrill of having her black Master disrobe her in front of all the onlookers, enjoying his touch as well as to reach out and insert her hand into his holy robe. She sucked in her breath as her fingers touched then grasped that donkey-sized cock under the robe and hanging between his ebony legs. Soon she too was panting out similar encouragement to her black Master, telling him to "Fuck me ...............................fuck me with your big black cock .................................fuck your black bastard into me!"
Once again in the darkness after having that big black cock explode up in her fertile womb, Taryn would watch in awe as the three other innocent friends from her church were being initiated in the ceremony of the Black Mass. With the initiation of all the women completed, Taryn blinked her eyes to focus them when the lights came back on, then watched as several monks began disrobing before the bed she was upon. She was soon to be joined by the holy monks, all welcoming her their monastery in a very special way, and it would be quite a warn welcome with hot holy semen spewing in and on her time and time again. The welcome would go on for hours, with group after group of monks coming to greet her, then either cumming in or on her till she was just dripping with the slimy deposits let by each holy man. Escorted back up to her room, grateful for Father McDonald's help in washing her body clean from all the holy fluid, she then gave the good Father one fabulous night in bed by sucking and fucking his holy cock dry till he was totally spent.
That next morning, a half hour before she was to shower and get dressed to meet her friends for brunch, Taryn held the pulsating shaft in hand as she licked it from the base up to the pisshole and giggled at the recollection of it and told the holy Father "I still can't over the shocked look on my friend Keri's face when you surprised her last night! I've never experienced that before myself, so I can't blame her for looking so stupefied!" "Keri? One of the women you're with? Which one was she?" Father McDonald inquired of her. "Keri Sawyer, the real sweet innocent looking one who occupied the bed next to me in the corner! You remember ...................towards the end of the night ..................she was on all fours when you got in front of her! You wrapped your fingers in her long blond hair, then began fucking her beautiful face .........................and pulled out at the end .....................giving her one big creamy facial in the process! The expression on her innocent face was just priceless when you popped your hot load right square in her face!" Keri chuckled, then added that "Oh, Father, that could only be topped by her husband being there to see you cum in his beautiful wife's face!"
Mrs. Keri Sawyer, age 27, a pharmacist intern, married for just a year: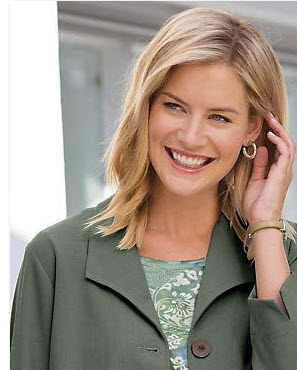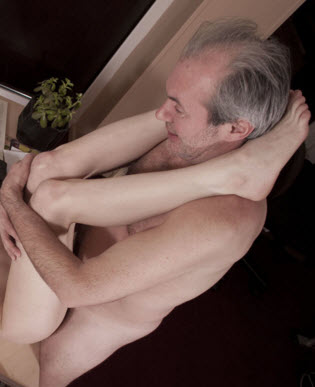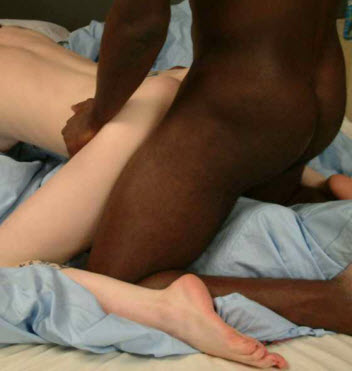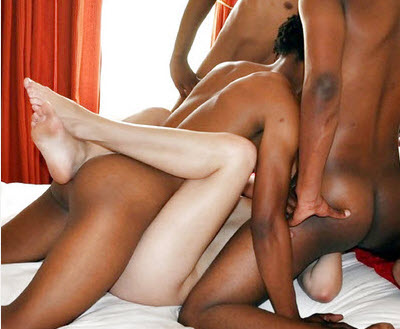 (A) Photo of Mrs. Keri Sawyer, age 27, celebrated her 1st Anniversary two weeks earlier;
(B) Father Orsini was the first man other than the beauty's husband to enjoy her charms;
(C) On all fours, she learned what's it like to be fucked doggie style from a Grand Master;and
(D) Following the Black Mass, Mrs. Sawyer spreads her charms for the monks of the monastery.
On a personal tour of the grounds surrounding the monastery that the Grand Master was guiding, Father Orsini eyes were not on the countryside but on the lovely young wife that had just arrived to attend a six day retreat with five other women from her church. By luck of the draw, or so he thought as he didn't realize that it was due to the answers provided on the questionnaire he had completed, that he and this lovely young beauty had been paired up for the private tour being led by the Grand Master walking ahead of them. 'Damn, she is a young and pretty one! And she says she's so glad that the retreat was scheduled for this week, otherwise she'd have had to decline as she and her husband were on a cruise to celebrate their 1st Anniversary! I'm so glad too ...............otherwise I'd never get the chance to your sweet panties, my dear!' he thought while eyeing up the blond beauty. "No little ones yet, Mrs. Sawyer?" he inquired of her. "No, Father .....................not yet! But we're hoping to! In fact, we discussed it while on a cruise to celebrate our 1st Anniversary .....................deciding that we would now just nature take it's course from that point on !" came her reply, to which Father Orsini interpreted of 'no more birth control pills or the use of condoms! 'Hmmm, two weeks ago ........................just the right amount of time to get her body ovulating once again .......................perfect timing ............................cause from what I've heard, she'll get bred a few hundred times before the retreat is over!' he smiled and chuckled at the thought of watching his beautiful young wife getting bred.
With the tour of the grounds coming to a conclusion and returning to the front entrance of the monastery, a monk then showed Keri up to her room so she could freshen up and get dress for a formal meeting with the Grand Master before meeting up with the other women for dinner. As she followed the monk to her room, Father Orsini and the Grand Master sat to discuss things while enjoying a nice glass of wine to pass the time while waiting for the lovely Mrs. Sawyer to return. "You fancy her, don't you, Father? I could tell that you had the hots for that pretty little thing! Married just over a year, but she sure looks like an innocent one .............................definitely not one to go out and cheat on her husband .......................not yet, anyway, heh, heh!" the Grand Master chuckled loudly. Blushing a bit as it apparently was quite obvious that he indeed had naughty thoughts about the beautiful young wife during the tour of the premise, then replied "Yes indeed, Master! You saw right through me! I learned that she and her husband are now planning to start a family, that they had made the decision while on a cruise to celebrate their 1st Anniversary!" "Tell me, Father ........................have you seduced any women in your congregation? How long ago did you break your vow of celibacy?" the Grand Master inquired of him. "No .................none! I'm still true to the vow .........................not to say that I haven't thought about breaking it many a time!" Father Orsini replied. "As you're here and was invited to come for the celebration of the Black Mass, so it's obvious that means you did confess your sins of apparently thinking naughty sexual thoughts towards women of your congregation!" the Grand Master advised, making it apparent that was how he was sent the invitation.
"So tell me, Father ................................what do you dream of most .............................seducing a beautiful young wife ........................or taking her by force?" came the next question from the Grand Master. "By force ............................taking her by force ...................................raping her!" Father Orsini advised. "So, on the tour of the premises, were you envisioning the lovely Mrs. Sawyer stripped naked and trying to fight you off?" the Grand Master inquired. "Yes, indeed ..................................she's just so beautiful .............................so innocent ........................like in my dreams ........................seeing her scared and frightened .......................unable to fight me off .............................and I make her mine!" Father Orsini panted out at the thought of the lovely beauty. "Well, Father ........................I would not hesitate to use that red privilege card if you desire her so ...........................to being the first to breed her .............................they say the first one has the best chance of knocking up a bitch ..................................and you could be the first of maybe a forty or fifty by the end of the night!" Father Orsini was advised, then told by the Master that "If you select this young beauty ............................it shall be my honor to hold her down, while you rape her! And I do hope you make her scream ......................and scream ......................and scream her little head off ......................................that just makes it all the more exciting!"
With Keri placed under a deep hypnotic spell by the Grand Master, an expert in the art of hypnotism, began the more intimate question of the innocent young beauty. Q: "When and to whom did you lose your virginity, Mrs. Sawyer?" Ans: "It was on my wedding night! To my husband!"; Q: "Have you found yourself attracted to any man since you began dating your now husband?" Ans: "No!"; Q: "I understand that you and your husband are now hoping to start a family! Were you on any type of birth control? And if so, when did you stop?" Ans: "I was on the pill and stopped a week before the cruise!" Q: "Have you inquired as to how long it takes before you can get pregnant?" Ans: "My gynecologist had told me that the effects of the pill would linger and be effective up to two weeks after I got off the pill!"; Q: "Have you and your husband fucked a lot once that two week period was over ....................when you could get knocked up?" Ans: "No, I had hoped to but unfortunately my husband got called out of town on business! When he got back the other day, he was just so exhausted so we'll just have to wait till after I get back from the retreat!"; Q: "What would you do if a man other than you husband wanted to make love to you ..............................to fuck you ........................to knock you up with his baby?" Ans: "I certainly would not allow such a thing to happen ..............................he'd have to force me to do so ............................to rape me to do that!"
It was at that point that Father Orsini had whipped out the red privilege card from the pocket of his robe to wave it for the Grand Master to see, which then brought about the following questions: Q: "My dear, since you got married just over a year ago, have you ever sensed another man desiring you .................wanting to get into your panties?" Ans: "Just one lecherous guy at work ...............he thinks he's God's gift to women ...................just a yucky horny old bastard!"; Q: "Describe your father-in-law to us! How do you feel about him?" Ans: "Oh, he's such a nice man, so helpful to us as he fixes up any minor repairs around the house! He 57, known as 'Pop Sawyer' by the relatives, a widower now for some five years, a jolly fellow .........................just a fun person and he's always been so respectful around me!"; Q: "Tell me, my dear, have you ever fantasized about having sex with your father-in-law?" Ans: "No, absolutely not! He's so much older ..................besides, he's my father-in-law!"; Q: "Are you aware of any man lusting after you recently!" Ans: "No!"
Giving Father Orsini a nod and a smile to acknowledge his waving of the red privilege card, the Grand Master then looked toward the innocent young wife and advised "Oh, my sweet innocent Mrs. Sawyer, you are so naive and so very wrong and so unassuming! Stand up my dear and Father Orsiini can prove to you as to how unassuming you have been in in being aware of a man lusting after you ........................even this afternoon while you were touring the grounds ......................by a lust old male even older than your father-in-law! Stand up and you will learn just how wrong you have been! You were unaware that Father Orsini was quite busy eyeing up your beautiful and sexy body instead of taking in the countryside on the recent tour! You will find that making love to an older man is quite pleasurable and when you return home, you will constantly be thinking of having such pleasure with your father-in-law! Now stand up so Father Orsini can help you out of your clothing!" Deeply under the hypnotic spell cast upon her by the Grand Master, Keri stood up from her chair, turned a bit so her back was to Father Orsini as she awaited for him to undo the back of her yellow dress. Although unable to disobey any commands made by the Grand Master, Keri was still mentally aware of what was taking place, unaware that the elderly priest was currently fumbling at the hook of her dress. The old boy's inexperienced fingers finally got the clasp undone, then Keri heard the zipper being drawn down the back of her dress. Petite body visibly trembling under the touch of the holy man as her dress was being pushed over her shoulders, Keri could not protest even though her mind told her to, shivering as stiff wrinkled thumbs pushed the dress over her shoulders to allow the yellow garment to slither down her arms to fall into a heap around her white heels.
Trembling under the touch of a man other than her husband .........................a much older man, a holy Father .........................Keri could only pant in disbelief as the rough wrinkled hands of Father Orsini was pushing the straps of her lacy white bra over her shoulders and down the length of her arms. Her protective bra cups fell away to bare her breasts to the two holy men, unaware that her nakedness was being eyed by some sixty pairs of eyes watching on a large screen down in the dungeons, many holy men sucking in their breaths upon seeing her succulent pink nipples come into view. With the beautiful young wife in a panic within herself, her trembling made it clear that she was certainly uncomfortable in her state of undress, especially with the elderly priest now sliding his wrinkled old hands up under her breasts ....................cupping them ......................then bring his hands down some so he could thumb her pink nipples to a state of excitement! Shuddering from the unwanted pleasure of a lusty old man touching her up, Keri could only pant out in despair as she found herself unable to put up any resistance, and then it was made worst upon hearing the Grand Master telling her that "You feel pleasure letting an old man like Father Orsini touch you up, don't you? You will want to feel that kind of pleasure every time you in the same room with 'Pop Sawyer', wanting him to touch and feel you up, you'll give him pleasure in allowing him to touch you as well!" Following the Grand Master's next command, Keri nervously turned, raised her arms to embrace Father Orsini, tilting her head to allow him to kiss her intimately ........................opening her lips to allow him to slide his thick tongue into her mouth, sliding her pointed tongue up against the holy one!
Heart pounding in her chest, Keri could only stand there in her white heels as the horny Father Orisin had worked his into the waistband of her lacy white panties, then were working the flimsy garment down over her trim hips. Seconds later, Keri's lacy white panties were around her ankles atop of her white heels. Following those hypnotic commands given to her, Keri helped the elderly priest out his his robe and underpants, panting in heat as the old boy was touching up her asscheeks with one hand and rubbing her muff with the other. As commanded, Keri kept her left arm wrapped around the Father's neck while reluctantly reached out with her right hand to grasp panting priest's wrinkled old cock to give him quite a treat. As the intimate kiss ensued, Keri continued to shuck and pull at the old boy's now throbbing pud, which to her surprise got even longer and thicker than her own husband's. "How does Father Orsini's cock compare to your husband's, Mrs. Sawyer?" the Grand Master asked of her. With the breaking of the intimate kiss, Keri panted out "Oh, it's bigger than my husband's .....................much longer .....................and thicker, too!" And then another intimate kiss ensued, all while the young innocent young wife wanked at the elderly Father's holy cock.
Letting things carry on a bit more, enjoying the sight of this faithful young wife kissing the elderly priest while stroking his wrinkled old cock up to rigidness, the Grand Master then leaned over to whisper those magic words into the wife's ear .............................that phrase that would snap the young wife out of the hypnotic spell that she was under! It was a full minute before Keri realized that the man she was kissing so intimately was not her husband but the elderly priest whom she had only met that afternoon .................................and she was holding his 'thing' in her hand ..................wanking at it! At the realization of what she was doing, Keri released the holy shaft like a hot potato, she realized that Father Orsini was totally naked ......................and so was she! Keri gasped "Father .......................what's happening? Where's my clothes ...............................where's my clothes?" With the old boy reaching out to grab her by the ass and pull her to him, Keri pushed him away and turned to run from him. Keri would have escaped the clutches of the elderly priest after the shove she gave him, but the panties around her ankles tripped her up, causing her to fall into the arms of the waiting Grand Master. Arms held by the Grand Master and legs picked up by Father Orsini, Keri was carried over to the nearby altar top and laid down upon it. Held firmly atop the altar by the Grand Master, the horny Father peeled off her right heel and tossed it aside, then went her other heel followed by her panties being stripped off her feet.
Ankles firmly in the grip of the wiry old priest, her legs were being forced wide apart, and then Keri screamed "Aieeeeeeeeeeeeeeeeeeee .....................................nooooooooooooooooooooo ...................................noooooooooooooooooooooo .............................ahhhhhhhhhhhhhhhhhhhhhh! Fatherrrrrrrr ............................stopppppppppppp ..................................Father, stop ................................pleaseeeeeeeeeeeeeeeeeeeeeeee!" Keri squealed as she trashed about on the altar top, trying desperately to get out from beneath the hot mouth that was clamped upon her sex. Never before had Keri experienced the likes of this, even her husband had never sought to put his face down between her legs, but the old cuntlapper was taking a liking to her sweet taste as loud slurping sounds could now be heard from between her widespread legs. The long silky blond hair began to whip from one side of the altar to the other as the mewling young wife tried to fight against the unwanted pleasure coursing throughout her entire body. Suddenly the trashing atop of the altar became more intense, then the young wife arched her back up, her petite body going taunt for a few seconds before beginning to quiver in uncontrolled spasms. To the onlookers viewing the large screens down in the dungeon, it became quite apparent that their special clergy guest had just eaten the innocent young beauty to a mind-shattering climax! Father Orsini lifted his face up between the beauty's soft thighs, licking at his slick lips to savor her taste, then ran his tongue up on the outside of his upper front teeth ..........................he reached up to pluck the short curly blond pubic hair caught between his teeth.
Eaten out of her mind, Keri was rather oblivious as to what had just taken place, not putting up any resistance as Father Orsini then placed widespread legs up further before placing the back of her ankles resting upon his shoulders ..............................................and then the old bastard went and shoved his holy cock right up into her slick sleeve. Pinned down to the altar, her head rolling slowly from side to side in complete disbelief as to what was happening to her, Kris sobbed in shame as she panted out "Please .............................stop ..................................stop ...............................I'm married .....................................you can't ...........................you can't be doing this to me!" Then from above came encouragement to elderly priest as the old boy continued raping her with his holy spear, with the Grand Master telling Father Orsini to "Aren't you glad to have exercised that privilege card for this succulent little beauty? Such a lovely beauty indeed to enjoy your very first fuck with! And wasn't I right that raping her would make it so much better? Go for it, old boy ....................................give it to her good ...........................................plant your holy seed in her!" As that last comment was filtered in her mind, Keri struggled against her captors, crying out "No, Father .................................no, please ............................don't ..................................don't ................................not in me .............................not in me! Please ............................please ....................................you'll get me pregnant!" With the elderly priest thrusting his holy cock all the way into the raped beauty, leaving his cock fully embedded as his wiry old body trembled and shuddered, it was quite obvious to all the onlookers that his holy semen was being injected up into the innocent wife's fertile womb.
For an entire moment, the scene at the altar was frozen in time, the innocent blond wife lying totally still upon the marble slab with the elderly priest leaning forward into her with mouth wide open as he gasped for air. The camera then panned off to the side to captured the old boy's backside, all this scripted to give the watching audience a fabulous shot ......................................of Father Orsini's thick spunk oozing out of the young wife's raped slit as he pulled his holy shaft out of her! Ooh's and ahh's filled the dungeon as the horny monks got to see all the holy fluid come pouring out of the raped beauty's cunny as the old boy pulled out of her and moved a bit to the side for the camera to catch the fabulous sight. Slowly those long trim sexy white legs were being lowered, the beauty being pulled up further onto the altar so her thighs would rest upon the edge. Legs still spread a bit as they dangled over the edge of the alter, the audience got to watch the holy fluid still oozing out of her raped slit to puddle upon the altar top before flowing over the edge to drip onto the wooden floor. Minutes later, after the Grand Master had put her back into a hypnotic state, the young wife's rapist was assisting her off the altar top, helping her gather her things and escorting her to the bathroom nearby where she could shower away the smell of sex and to get dressed to join her companions for dinner.
A spotlight came on to highlight the bed that a Grand Master was leading Keri to by the hand, then she found herself being pulled into the arms of the well built man, kissing him intimately as she wanted to be naughty and to be desired by the opposite sex. In her state of mind, Keri was acting out he fantasy of being a promiscuous young woman .....................a slut ....................a whore ........................desired by men and she was there to please them all. With the Grand Master's hands at the back of her dress to undo the hook and pull down the zipper, Keri was pulling his holy robe aside and reaching out to caress his big bulge tenting the underpants that he wore. With her bra unhooked and having the Grand Master slobbering over her bared breasts, Keri had managed to pull the undershorts down so she could get to the thick bulge hidden under it, touching and then grasping at her first big black cock! Soon the monks out in the audience would treated to seeing the Grand Master standing tall with the beauty young wife kneeling on the stone floor before him, mouthing and going down on his big black cock. Then they got to watch the young wife being bred by the Grand Master as he fucked her doggie style from behind, heard her desperately panting out "Oh, yessssssssss ..................................fuck me, Master ............................fuck meeeeeeeeeeee!" And then the muscular black body of the Grand Master stiffened and shuddered, making it obvious that he was spurting his holy seed deep up into her fertile womb, which had the innocent young wife panting "Oh, yssssssssssssss ....................................fill me, Master ....................................fill me with your holy seed!" Then the audience got to see the Grand Master's holy cum oozing out of the well-fucked cunny when he pull out with a loud 'pop'.
Out of the spotlight and back into the darkness, Keri remained lying on the bed as she recuperated from the mind-blowing fucking that the Grand Master had thrown to her. She could now watch her remaining companions having their turns at being introduced into the evil web of Black Mass, just as she and the three others had experience, with each and everyone of them getting 'blackened' for the first time in their lives. And when the last of her companions had gotten her introduction, Keri's first gangbang session would have her wrapping her sexy white legs around the black monk as he skewered his lengthy cock up into her juicing cunny. Tilting her head back, Keri opened her lips wide to accept the bloated cockhead that sought entrance into her mouth, all while she was fisting a big black cock in each hand. Her first gangbang ended in one big 'pop' as her mouth and cunny got blasted full of cum at the very same instant, then her face was being showered by hot creamy goo from the two cocks that she had been fisting. The next gangbang session commenced soon after with Keri found herself straddling a black monk, getting skewered from the front and back, and fisting two more cocks. When the clock struck midnight, Keri found herself being escorted up to her room by Father Orsini, who showered with her and then found that the old boy would be spending the remainder of the night in bed with her.
Mrs. Jill Peters, age 33, a grade school teacher, married now for just over fifteen months: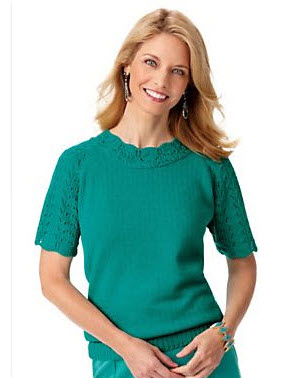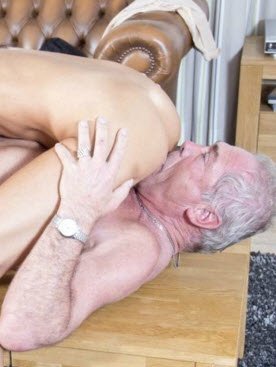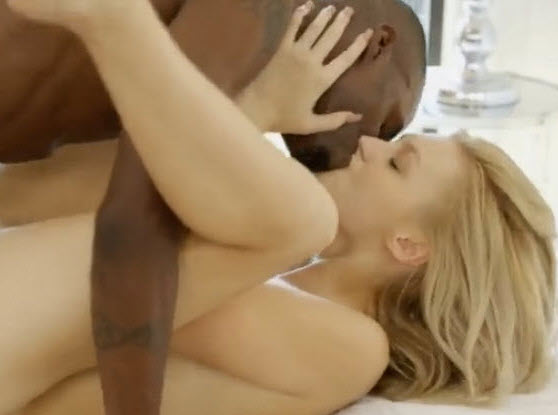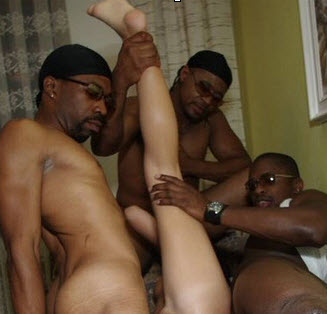 (A) Photo submitted of Mrs. Jill Peters, age 33, a grade school teacher, married now for just over fifteen months;
(B) Father Franks of St. Matthews gives Jill her first conscious taste of male cock and teaches her to '69';
(C) Mrs. Peters is undressed and seduced by a Grand Master, who give her a 12" black cock; and
(D) Mrs. Peters mingles with the monastery monks following the Black Mass celebration.
It had been a long bus ride but Jill got to know the other women from her church better, comparing notes with one another as to some of the joys and problems encountered during the first year or so of marriage. Having arrived at the monastery, then being escorted around the premises by a Grand Master of the monastery while being accompanied by a rather elderly Father Franks of St. Matthews of Ashland, Jill had a bit over an hour to freshen up and dress for evening. She looked forward to meeting up with her companions for their first dinner at the retreat, but there was to be a short introductory meeting that she and Father Franks would be having with the Grand Master who had given them the private tour earlier. Having been told ahead of time that dinners would require guest to be nicely dressed, Jill selected the black dress and black 3" heels for the evening, along with lacy undergarments of the same color. After a short rest, Jill then proceeded into the adjoining bathroom for a refreshing shower before she dressed to go back downstairs for the short meeting and then dinner.
When asked of her first sexual encounter, the lovely Mrs. Jill Peters had the two holy men in the room as well as the monks watching from the dungeon below totally enthralled as she described it ...................................her being raped by one of her middle school students! It had taken place when she was 23 years of age, in her first job as an intern teacher with a middle school located in the inner part of the city, where living conditions were far from what she had experienced while growing up. Totally trustworthy and assuming the goodness in everyone, along with being rather naive from her upbringing in an upscale neighborhood, Jill was not streetwise when it came to taking all precautions. After school was over on a Friday afternoon, she had gotten up from her desk and rushed out to the hallway to help break up a scuffle between two students, failing to close the classroom door behind her in her rush. With the scuffle broken up, she had thought nothing about having left her door open, of which all the teachers had been cautioned against doing during their first week of orientation prior to school beginning that fall. Unbeknownst to Jill, a deviant black 14 year old student had slipped in unnoticed during the ruckus and had dropped a 'roofie' in the can of pop that she had been drinking from, then the deviant young bastard had slipped into the closed closet behind of her desk. Having nearly finished her can of pop while correcting papers at her desk, the potent drugged soon had her feeling dizzy and then totally out with her head resting upon her arm that was outstretched on the desk. '"Give us all the juicy little details of this exciting day, my dear!" the Grand Master instructed, knowing all the horny bastards down in the dungeon was wanting to hear this story.
"It was dark when I woke up and I just didn't now where I was at the time! As it was pitch darkness in the classroom, it took me some time to realize just where I was at the moment, my thighs were hurting so bad it just felt so messy down there! I tried to get up but my legs were hurting so bad that I crawled over to the wall, then used the chalkboard point to flick the light switch on! I then looked down to see myself completely naked and my crotch a sticky mess .....................soiled with streaks of blood and a teen's nasty semen! I then realized that I had been raped ...................raped by a student attending the middle school where I taught ..........................that the young man would be only thirteen years of age, at most! I felt so humiliated right then .......................so ashamed at the fact that a young thirteen year old boy had raped me .........................in all probability, the little bastard was a student of mine ................................stole my virginity that was intended for the man I that I would eventually married!" Jill shuddered. Continuing on, Jill advised "I managed to clean up a bit as I kept a bottle of water in my desk along with a roll of paper towels! I wiped myself first, then clean out any evidence on the floor! My bra and panties were gone, so I put on the skirt and blouse that were scattered on the floor along with my high heels! Managing to get home somehow, I went into the bathroom to shower, but first went to the sink to wash away the foul taste in my mouth! Upon looking at myself in the mirror, I noticed white splotches on the corners of my mouth that drooled down to my chin, which then made me realize what that foul taste in my mouth was .............................because the bastard had put his filthy 'thing' in my mouth .............................and then went and did it .............................shot his filthy semen right in my mouth! That was the reason for my switching out of teaching middle school to that of teaching grade school children .......................I never returned to that awful school! I used the excuse of having a family emergency and had to leave immediately! I thought that would put everything behind me ...............until I learned that the little bastard had gotten me pregnant!"
For Father Franks of St. Matthews, his cock was quite stiff and throbbing after having heard of how the beautiful Mrs. Jill Peters had been defiled in her classroom and ended up having the baby and putting it up for adoption. Having a beautiful woman the likes of Mrs. Peters would certainly be a dream come true for Father Franks, for such only happened to him in sinful dreams at night, but he could have this lovely beauty by using that red privilege card given to him by the Grand Master. Having put the privilege card into use, he watched at the Grand Master put the final hypnotic suggestions into the mind of the blond beauty which would turn her into a wanton slut willing to do whatever a man desired of her, his cock rising up to the occasion when the beauty was told to stand and told to walk over to where he was seated. Father Franks just could not believe that the Grand Master had put the beautiful woman under such a hypnotic spell in such a short time, but he was there to witness her divulging her innermost secrets that she had never before unveiled to anyone. Mouth open as he panted for breath, nearly wheezing in total disbelief as the Grand Master commanded the lovely wife to "Kneel down before the good Father and search between his robe and find his holy shaft!" Hearing it was one thing, but to see the beautifully dress woman approach him in her elegant black dress and to drop to her knees between his legs was another. His cock gave a throb as her right hand with beautifully manicured fingers dove in between the folds of his holy robe, then came that unbelievable touch of having her fingertips sliding over the bulge of his underpants.
The horny monks down in the dungeon got to witness the lovely Mrs. Peters, so nicely dressed in her elegant black dress and heels, down on her knees between Father Franks legs as she brought his rigid hardon out of the folds of his robe. They saw her looking intently at the stiff hardon, watched as she began shucking at it, then she was bending her head over and about to take the old boy's cock into her mouth. Never before in her life had Jill ever contemplated performing a task such as this, one that she considered to be the ultimate humiliation, having told herself before that she'd never debase herself in such a manner. But this moment, such thoughts had been erased from her mind as Jill's mouth watered at the prospect of taking this holy man's shaft into her mouth, for now she was wanting to be naughty .........................to take Father Franks' rigid penis into her mouth .............................to give his holy man the greatest pleasure on earth! And when she did do it, bobbing her head down to take the throbbing shaft into her hot wet mouth, Jill's mind was shocked at what she was doing as well as hearing Father Franks exclaiming "Oh, Goddddddddddddddddddd ............................................Jessusssssssssssssssssssssssssss ...........................ohhhhhhhhhhh, my Godddddddddddddddddddddddd!" It seemed so sacrilegious for Father Franks calling the Lord's name in vain, much less violating his vow of celibacy, especially in the way that the holy old boy was fucking her face at that moment. But the holy Father's excitement was so contagious, the way in which he wound his fingers in her flowing hair and fucking his cock in her mouth, Jill was captured in the moment as she bobbed her head faster and faster.
Jill's mind was in a cauldron at the moment, afraid of what might be happening very soon from the way in which the throbbing muscle in her mouth was reacting, wondering what it'd feel like to have a cock ejaculating in her mouth as well as to what it'd taste like. Gagging a bit as Father Franks arched upward to push his bloated cockhead down into her throat, Jill wondered if the old boy would be spewing out his holy semen at that instant, or would he pull on back some to fill her mouth with the sticky goo. Now fearing the outcome of the outrageous that she was performing, Jill's mind was rebelling at the thought of the potentially taking the sloppy mess in her mouth, but those wiry fingers entangled in her hair was preventing her from pulling up and off the thick throbbing muscle. Suddenly Jill's fear was alleviated, her head was was being pulled up by the fingers entwined in her hair ......................Father Franks was the one pulling her off his throbbing cock! Now those hands held her a foot away, apparently keeping her at bay any more of her tongue play on the Father's cock would have it spewing out a fountain of holy goo up in the air. Mind totally befuddled and confused, Jill was wanting to bend back to lick it .....................to see the Father holy cock spurting its goodies high up into the air .................................and then a wicked thought crossed her mind at having it shoot off right in her face!
Held firmly in place, Jill stared ahead, watching Father Franks panting in an attempt to maintain his composure and to keep from shooting off prematurely. With the purplish color slowly fading away and the cock's pulsation slowing down, it became apparent from his breathing that Father Franks had regained his composure and was no longer on the verge of losing it, Jill's mouth began to water while licking at her lips as she was wanting to go down on it once again. A full minute went on by, then a recomposed Father Franks stood up from his chair and pulled her up from the floor, then had her turn so he could undo the back of her dress. Her black dress unhooked and unzipped, clasp of her lacy black bra unhooked, Jill found herself being turned back to face the elderly priest. Then it became obvious to Jill that the old boy was really enjoying the pleasure of undressing a woman for the very first time, so she stood still from him to enjoy every moment, and finally she felt his pudgy hands pushing her dress and bra straps towards the edge of her shoulders. Garments pushed over her shoulders, Jill then heard Father Franks sucking in his breath as her breasts came into view, at which time reached out to take the old boys wrists to guide his hand up to her bared breasts. As the Father's clammy hands touched and fondled her breasts, Jill reached out to insert her hand back into his robe, immediately found the holy shaft and began shucking it once again. After a bit of touching and shucking, they began helping each other to get fully undressed, at which time Father Franks pulled her towards a coffee table. Jill found that the old boy wanted her to go down on him once again, but now in the classic '69' position that she had heard about from her sorority sisters but never engaged in ever before. This time there would be no stopping the old boy as he arched up into her face, all while she ground her crotch into his face, and then it happened simultaneously .................................Jill getting holy communion in quite an unusual way as she orgasmed around the thick tongue lapping at her sex!
Showered and in her black dress once again, Jill joined her companions for an elegant dinner being served in the basement (properly referred to the dungeon by the holy fathers), and like the others her naughty sex act was now hidden in the recesses of mind. Following dinner and dessert, she and her companions were once again placed under a deep hypnotic spell by her Grand Master. Accompanying the Grand Master who had cast the hypnotic spell upon her, she stood with him in the darkness having watched four of her companions highlighted in the spotlight while being initiated into the ceremony of the Black Mass, all while the holy man next to her touched and felt her up. With the spotlight highlighting the erotic fucking of Keri Sawyer's introduction to the Black Mass, the rational part of Jill's brain just could not believe that her younger friend could engage in such an illicit activity with a man other than her husband, allowing a muscular black holy Master to put his 'thing' into her. But then the spotlight on her friend went dark while the bed in front of her got lit up, at which time she found herself being pulled forward by the Grand Master whom she had been with in the darkness. Jill could not resist his intimate kiss nor his touching of her body, his taking her clothing off, then they were both naked and embracing upon the spotlighted bed. There was no thought of the many monks in the audience watching her illicit behavior, all Jill could think of was that of pleasing her Grand Master, that she wanted to help him celebrate the Black Mass .................which he did by uncorking his black cock deep in her cunny and filling her with his hot holy seed! "Oh, Master ..................................yessssssssssssssssssss ...............................................yesssssssssssssssssssssss ...................................ohhhhh, so hot ..........................................so hot ........................................fill me with your hot holy seed!" she panted out as her body convulsed uncontrollably.
Lying in the darkness with the Grand Master still on and in her, Jill's breathing was slow and shallow as she began to recover from the mind-shattering orgasm that had overwhelmed her. Looking off to the right where the spotlight was now on, she observed another of her younger companions getting her initiation, this time it was Marnie Fulton's turn to be undressed by her Grand Master. Once the initiation ceremonies came to a conclusion, Jill found herself being entertained by three of the monks ...................all black lusty monks, each with a holy shaft that could be substituted for a ruler for measuring purposes. At one point, the monk feeding her his cock from above grasped her left ankle to pull her leg up high, all while the one buggering pushed at the back of her knee. Jill did not realize that the there monks were posing with her for a photo to be taken, one that clearly showed on black cock embedded in her cunny and another up in her butt. Many more photographs would be taken during the retreat, along with several video recorders capturing every moment of it.
Mrs. Marnie Fulton, age 26, a registered nurse, married for just fourteen months: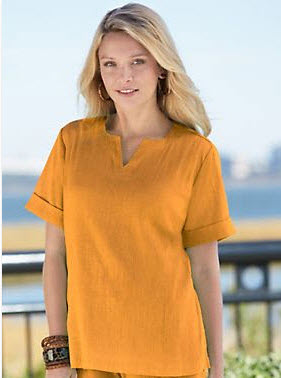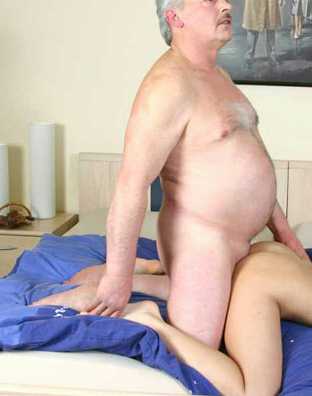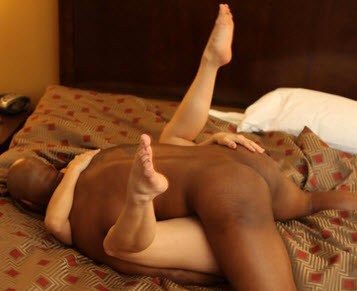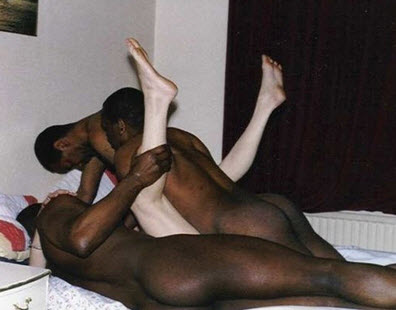 (A) Photo submitted of Mrs. Marnie Fulton, age 26, registered nurse, married for just fourteen months;
(B) Young Marnie being sodomized for the first time by Father Massey of St. Patrick's Church;
(C) Mrs. Fulton with legs spread wide for the Grand Master as he skewers his thick cock up into her; and
(D) Following at the celebration of the Black Mass, the monks vie for attention from the lovely Mrs. Fulton.
In Marnie Fulton's 'preparation' session with the Grand Master, the very innocent young beauty provided a rather shocking revelation as to the question as to having her very first sexual experience, her response was "I was seventeen when I happened to walk in on my stepfather when he was watching a naughty movie! He was very depressed and lonely at that time with my mother away for a lengthy period to take care of my grandparents! I just wanted to take some pressure off of him ........................to forget about his worries if just for a little bit! He told me that it was wrong, that I should stop when I slid my hand over the bulge in his trousers, but he made no further protests when I squeeze at his growing bulge! When I unzipped his pants and slid my hand in to pull his 'thing' out, he was panting like crazy with his head thrown back, I knew that what I was doing made him feel good so I instinctively began pumping my fist up and down! He groaned loudly as he arched his hips up off the chair as I was pumping him, he then ejaculated his first spurt about four feet with most landing atop of his desk! The next spurt splattered against the top drawer of his desk, then the rest ended up on the back of my hand! I then grabbed so tissues to wipe the back of my hand clean, wiped his penis clean, then got more to clean his desk up before casually leaving the room and closing the door behind of me!"
Q: "Did your step father take your virginity?" Ans: "No, I wanted him to, but he said it wouldn't be right!"; Q: "Was it you husband who eventually took your virginity?" Ans: "Yes, but it was three months before we got married!" Told to relay how far it went with her step father, Marnie relayed the following: "After that first night, I knew that he just couldn't bring himself to take the initiative but I could tell that he was wanting me, so it became like a nightly ritual where I'd stop by his office! He didn't try to hide the fact that he was watching an x-rated flick when I neared his desk, letting me stand next to him so I could watch it with him! He wouldn't put up any resistance to stop me when I'd reach over to put my hand on the bulge in his pants, nor when I'd unzip him and put my hand into the opening! Back then, being rather naive, it was so unbelievable to have to much power and control over a mature male with just a touch of my hand on him ...............................to get him so excited that he could no longer control himself .................................to have him nearly at the stage of collapsing when I get him to ejaculate in him handling of his 'thing'! It came to an end when I went off to college, a couple of days before then, the night before my mother returned from my grandparents ................................but I made it a special night for my stepfather ...........................when I took his penis out of his pants and began to jerk him, I got down onto my knees between his legs and took it in my mouth! He was stunned but didn't push me away, he only groaned with pleasure, and when it was time he arched up and ejaculated in my mouth! That was the end of our sexual relationship though, made much easier with me leaving several days later for college, and I made excuses like taking summer courses or traveling with friends to avoid more creating sexual tensions by going home!"
Asked to go on in divulging her sexual exploits following that episode with her step-father, it became quite apparent innocent looking Marnie Fulton had a penchant for older men, for the young beauty confessed to losing her virginity during spring break of her freshman year of college. Invited by one of her roommates to spend the spring break at her home on the coast of Newport, Marnie gladly accepted as she just knew that things might get carried away if alone with her step-father. "When my roommate Julie introduced me to her father, my heart was just racing when Mr. Mills took my extended hand in his upon our greeting one another! For some reason, I was so attracted to my roommate's father that I actually creamed in my panties when he touched me! Mr. Mills was a widower, his wife having passed away from cancer three years earlier, and I just knew he was longing for companionship ............................which I wanted to give him ............................to make him feel good like I did my step-father ...........................and I wanted him to take my virginity!" Marnie advised. She then continued on "With Julie acquiring the habit of taking a sleeping pill each night, from the start of college so as she could sleep through the night, I saw her take one just before retiring for the night! Julie went to her room while I went into the guest room, but I couldn't help but think of Mr. Mills watching the news out in the den! Soon I saw his shadow passing by from my door, next the hallway light went off, then I could hear some water running and imagined him under the shower!"
"I tip-toed down the hallway and slowly turned the doorknob to the master bedroom and sure enough Mr. Mills was in the shower with the bathroom door closed! I took off my over-sized shirt and panties, then slid in under the covers! I heard the shower stop and minutes later the bedroom door opened but Mr. Mills was totally oblivious to my presence in his bed! Only when he got to the bed and was about to turn off the bedside light did he see me there! I heard him suck in his breath when he saw me and watched as his manhood began to rise up in its excitement! In just a moment's time, his penis was pointing straight at me .....................winking at me ...........................so I reached out and wrapped my hand around him! I pulled him into bed with me .........................panted out to him to 'Make me a woman! Make me your woman!' .............................and he did ......................taking my virginity there on his bed! He made it so fabulous for me ...........................licking and sucking at my sex first ................................till I orgasmed right in his mouth and the he mounted me ...........................clamping his hand down over my mouth to muffle my scream when he entered me! Every night during that spring break, after his daughter went to bed, we would make love till early morning!" Marnie advised. She continued on as to trying desperately to repress her desires for older men, but did have another affair with one of her professors and also another roommate's father. Finally she ended up marrying a man five years her senior, and now was absolutely determined to remain true and faithful to the man she exchanged marital vows with. Marnie relayed how "I really love having an older man, like Mr. Mills, on top of me ...........................seeing an old boy enjoying himself while trying with all his might to fuck my brains out ......................................and then to his old body collapse on me in total exhaustion!" She did admit to one thing that no old boy had gotten to because "I just don't like them playing with my ass and trying to bugger me!"
Shivering at the feel of Father Massey's pudgy hands caressing her rear end, Marnie then quivered and arched forward as the holy father rubbed his face into her asscheeks before wiggling his long tongue up against her anus, thing something much thicker was being put into place where his tongue had just been. "Eeeeiiiiiiiiiiiiiiiiiiiiiiiiiiiiiiiiiieeeeeeeeeeeeeeeeeee! Oh, Father .............................Father Massey, please stop ...................it hurts back there ..........................it hurts so badddddd! Please ...........................oh, please ......................take it out ..........................take it out .........................pleaseeeeeeeeeeeeee!" Marnie whimpered out in agonizing pain, as Father Massey skewered his holy prick up into virgin ass. "Oww ........................oww ........................oww ........................oww ........................oww!" she panted out in pain as the good Father began butt fucking her. "Oh, Father .........................Father ..........................Father ...........................ohhhhhh .........................ohhhhhhhhhh ................................please .............................please stop ......................please stop ..............................ahhhhhhhhhhhhhh!" Marnie sobbed as Father Massey took no mercy as he continued to pummel her ass. Marnie grimaced as the thick cock threatened to split her in two, shivered at the feel of the fat pudgy hands caressing her butt, tried desperately to block out Father Massey's voice as he wheezed out "Such a beautiful ass you have, my dear Mrs. Fulton! Ohhh .................ohhh, you have indeed made all my sinful dreams come true, my dear! My nightly dream .................mentally sinning each and every night ...........................but your beautiful ass has just made all my sinning worth while!" Pudgy hands gripping her by the hips tightly, the portly man began to hum her ass in earnest, and then she was given a hot enema as Father Massey grunted loudly and spurted his hot holy fluid up into her bowels. Her mind spinning from the painful rape of her virgin ass, the hot enema administered to her by the holy Father, Marnie collapsed forward on the bed and blacked out.
Placed again under the hypnotic spell, Marnie then awoke to get up and shower before getting her dress back on to join the other women for dinner. But before meeting her companions for dinner, the spell was removed with her illicit escapade with Father Massey placed in the far recesses of he mind. A surprisingly elegant dinner was served and followed by a delicious dessert, then a number of Grand Masters appeared at the table, including her Grand Master as he put her back into a deep hypnotic state. After taking the Grand Master's hand, Marnie followed as he led her to a far side of the room, then the dungeon went completely dark for a few seconds before a spotlight came on to light up a bed across the way. Her mind could process what she was seeing but Marnie could only stand frozen to the spot, swallowing deeply and unable to move away as the Grand Master behind of her moved his large hand over her behind. Then she observed a Grand Master appear out of the darkness and moving towards the spotlighted bed, his black hand holding Kourtney McCall's guiding her along the way, then Marnie gasped at seeing her friend tilting her head up to allow the Grand Master to kiss her intimately. Kourtney was Marnie's close friend, living just across the street from her, so Marnie was totally stunned in witnessing 'Kourtney .......................Kourtney's letting him take off her dress .................................I don't believe it ........................................she's having sex with him! So this is what a Black Mass is all about! What would Gordy say if he could see his beautiful wife at this very moment .........................letting a Grand Master put his big black cock in her ......................have sex with her ..........................without using a condom?'
Marnie was witness to the initiation of the companions that had come to the retreat with her, each succumbing to the touch of a Grand Master when she was brought out of the shadows and into the spotlight. These beautiful women from her church, all faithfully married for a bit over a year like her were committing adultery before a large audience of holy monks, doing unthinkable things .........................each having a big black cock becoming a part of her ..........................and ending with her fertile womb saturated with a Grand Master's holy spunk! 'What would each of their husbands say if he got to learn of his wife's infidelity with a black man? Oh gosh, what if one or more of them end up getting pregnant?' Marnie wondered as she watched the last of her friends, Jill Peters, being inseminated by the Grand Master as he spewed his holy seed up into her. The spotlight on the bed that Jill Peters was on went off when her initiation was completed, then seconds later the empty bed before her illuminated, and now her Grand Master was pulling her forward into the spotlight. That rational portion of her brain told her what was about to come, but then that portion of her mind seemed to just shut off when she was pulled into the arms of the Grand Master, and then she was wanting him .........................to fuck her with his big black cock! Stripped naked an watching the Grand Master disrobe, Marnie reached out to grasp the jutting shaft, pulling at it moved to lie upon the spotlighted bed. "Oh, Master ......................Master ..............................yes ............................yesssssssssss .....................so big ...........................so big .............................fuck me with the big black cock! Do it to me ............................do it in me ..................................fuck your black baby in me!" came Marnie's delirious chanting as she was being filled by the Grand Master's holy cock. "Oh, Father ...................................Father Massey ........................................it's so biggggggggggg .........................................ohhhhhhhhhhhhh ....................................so gooddddd!" Marnie panted out as the horny old boy's thick cock stretched her tight little slit.
With the spotlight going off a moment after the Grand Master emptied his holy lust up in her fertile womb, Marnie was glad for the room being thrown into darkness, but her reprieve was to be short-lived as the entire dungeon was lighted up once again. With no time to recover from the fantastic fucking she had gotten, Marnie found herself in the company of three monks, then found herself being guided to a larger bed that would accommodate all four of them. Unlike her companions who had gotten to rest up a bit after her initiation into the Black Mass, Marnie had basically no time to rest as these lusty monks were anxious to entertain her by showing her what a gangbang was like. Marnie's cunt, ass, and mouth were all filled at the same time .................all orifices ending up filled with holy semen .........................and Marnie did have a mind-shattering orgasm resulting from the gangbang. The three monks gone, Marnie found herself being turned over onto all fours, then two other monks were getting up onto the bed with her while the third stood in front of her. The monk in front of her was holding her head stead while rubbing his leaking cock up against her lips, then she stuck the tip of her tongue out to flick it against the leaking pisshole before opening her lips wide to gobble up the throbbing stem of flesh. Totally exhausted as she made made her way up the stone stairway, dress only in her dark brown heels, Marnie was grateful to Father Massey for escorting her and carrying her clothing up with him. A bit later while lying in bed after having a hot shower to cleanse herself, Marnie thought of her loving husband, trying to imagine the shock on his face if he could see her now ........................lying naked on the bed with an exhausted Father Massey lying atop of her, as the old boy's cock twitched out the final remnants of his holy spunk into her!
Remaining Days of the Retreat:
In accordance to Father Thomas' plan, each of the six special clergy guests would get to spend one night with each of the of the lovely young wives that had accompanied him on the trip to the monastery, which most certainly have each one of them applying for membership into the Inner Circle of Holy Ones as that would later give him the opportunity to sample more sweet innocent pussy belonging to some other man. With the women gathering for a nice brunch in the morning, there would be a short break for the women to change into more casual clothing for an outdoor meditation class. Father Thomas' plan for the retreat called for this outdoor class be conducted by one of the Grand Masters since it was nice and sunny weather this time of the year. Once the beautiful young wives were prepped and under the Grand Master's hypnotic spell, the visiting clergy would then join the women for an outdoor group session to have their picnic lunch outdoors. The holy men would then get to lunch together, a delicious meal to be served up to them by the beautiful women during their outdoor session, a sweet juicy lunch that each of the old boys would eagerly devour. These holy men would get to know one another better, enjoying themselves thoroughly, especially while getting to participate in group sex with the beautiful women. As the following photos will indicate, the visiting young wives attending an outdoor meditation class before serving up a hot lunch to the old holy bastards, then having fun together with the visiting priests during the outdoor sessions.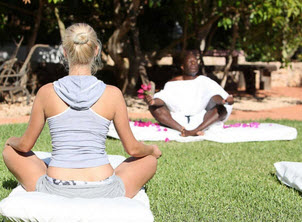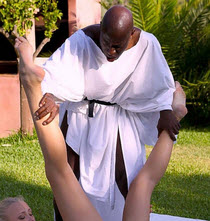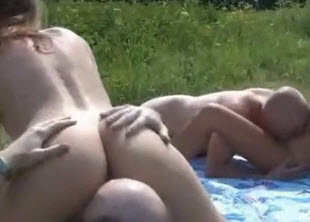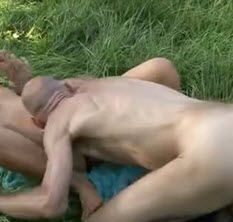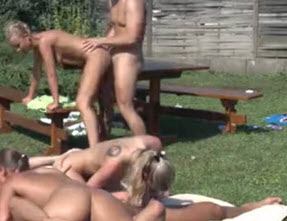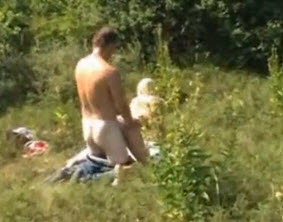 L to R: (1) A Grand Master casting his hypnotic spell; (2) Grand Master displaying a hot lunch presentation to the horny old bastards; and (3-4) lunch time for the holy old boys; and (5-6) the women mingling outdoors with the horny old holy boys.
Throughout the six days of the retreat, Father Thomas mingled with the six special clergy invites to see how they were enjoying the activities that he had planned and also encouraged them to join the Inner Circle, this could was a sample that each could enjoy on a monthly basis. By the end of six days at the monastery, each Holy Father would spent a night with each of the lovely women in his congregation that he had brought with him to this special retreat. Father Thomas also had gotten to enjoy the pleasures of each of six beautiful young wives that had accompanied him on the bus trip to the monastery. In fact, he had nearly used up that bottle of little blue pills, popping several each evening when he had joined the monks in the gangbang sessions after the Grand Masters had completed their initiation ceremony. The Father Thomas had lusted after each of the women attending the retreat, and here he accomplished the devious plan that he had outlined for himself, figuring the pills would have him erect for three or four sessions a night ......................thus he did get to fuck, sodomize, and get sucked off by each of the lovely young wives from his congregation that had come with him! He smiled widely at the thought that none would be any wiser of his sampling their charms during the stay at the monastery.
With the retreat having come to an end and now back on board the luxury bus that had come to pick them up for the trip home, Father Thomas planned on marking this date on the calendar when he got back to the church, a note that would remind him to check up on these six lovely beauties to see how effective this retreat turned out for each of them. 'How many of them got knocked up during this retreat?' he wondered to himself. Imagine if all six of them got knocked up, that would surely be something! Well, according to questions posed to them that first day with her Grand Master, two had their husbands use condoms as birth control, and two had recently got off the pill in hopes of getting pregnant! Just gotta hope the timing was right for each of them ............most of them anyway! 'Time will tell ...............nine months from now ..................and the big question being: will there be a scandal or two? A black baby, maybe two ......... even more? Their impregnation will not be associated with this retreat as all the sinister events have been blocked and put deep into each of their subconsciousness, but surely that pretty wife's husband will assume she had an affair with a black bastard!' he mused. But there was another aspect that might just rock the community and upscale neighbor where the women all resided, that being how each had one last hypnotic session with her Grand Master following breakfast, where the following suggestions were implanted: Kourtney McCall - to seduce her 60 year old father-in-law; Casey Thornton - to entice a fifteen year old neighbor boy into bed with her; Taryn Barnes - to come-on to and seduce her brother-in-law; Keri Sawyer - to seduce her boss's fourteen year old son, who cleans up the store; Jill Peters - to have an affair with her 57 year old principal; and Marnie Fullton - to have an affair with the elderly black orderly working on her hospital ward.
Father Thomas had indeed planned his caper well and got himself the desired Grand Master titled bestowed on him that sixth morning, all at the expense of the six beautiful members of his congregation who had attended the retreat, they would pay even more dearly with as the current out look for having a successful marriage was now somewhere between slim and none! For a job well-done in giving the Inner Circle of Holy Ones quite a memorable six day retreat at the monastery, the Grand Masters had prepared a special thank you gift for Father Thomas, a gift that would come to please him each and every week. As instilled in the minds of the six young wives, each were to confess her sins to the holy Father on a monthly basis or as to be arranged by him. Each would confess her sins to Father Thomas, to provide him with the status on her extra-marital affair as had been implanted into her mind on the day she left the retreat, and also to obey all the suggestions made to her by the holy Father ...........................especially all those vile illicit suggestions that Father Thomas could dream up in his devilish mind for her! Each of these once innocent young wives would be meeting with with Father Thomas to confess her sins, not in the small confines of the confessional booth, but in the good Father's spacious bed .......................................her sins to be washed away by his holy seminal fluid!
End of Story.