Church of Evil – XI
(m/f, i/r, n/c)
by
Black Demon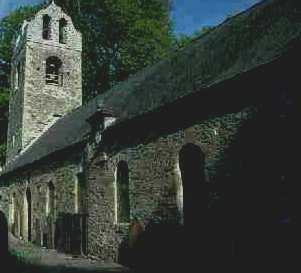 Note: The story below is a story in itself. However, it is also a direct continuation
of the earlier stories entitled: Church of Evil - 2, 7, 8, 9, & 10

************ ***********
After returning from the week long retreat at the monastery, having attended as special guest by invitation only, Father Thomas had advised the Grand Master that he indeed wanted to join the Circle of Holy Ones on a permanent basis. Those on a 'probationary' status and working on gaining a permanent membership, would be allowed one visitation each year vs the access to each and every retreat being conducted at the monastery. Having experienced the joys and pleasures available at a retreat were just what those serving the religious order needed for some rest and relaxation, and Father Thomas was wanting to satisfy the requirements for 'permanent' member status as soon as possible. Having gotten the details of what the requirements were before being initiated as a full member into the Circle, Father Thomas immediately began going through the membership roster at his parish, determined to put together a package to be submitted with his application in hopes of gaining his acceptance into the special order. Closing his eyes, Father Thomas began to reminisce on the events that had taken place at the retreat, especially that first day when he got his first sampling of the joys and pleasures to be gained by becoming a member of the Circle of Holy Ones.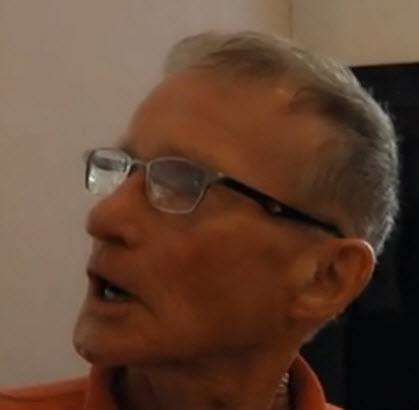 Father Thomas of St. John's in Milberry
Starting with sixteen potential members of his congregation to whom he would approach with an invitation to a special week long retreat at a monastery out in the countryside, Father Thomas' goal was to take the first six in his list who was both receptive to attending and able to commit to that particular week that he had chosen. Knowing that several were good friends with one another, even next door neighbors, Father Thomas found it quite easy to achieve his goal by asking if one would be seeing her good friend soon and if so to broach the subject matter of the spiritual retreat to her. It was quite easy to have every slot filled up in no time as it would be like a nice little vacation for most, just a short break away from the everyday hassle and the demands of fussy children, and also a chance to get together with friends. As a permanent member also had the duty of fulfilling the organization of another retreat when his turn arose once again, the others on the list would then be approached for a chance to attend the week long retreat, which would be talked up by prior attendees as to how fabulous it had been for each of them. Below are pictured the parishioners from St. John's Church in Milbury to be making the week long trek to the retreat at the countryside monastery, six young and very beautiful women .................all happily married and faithful to her husband!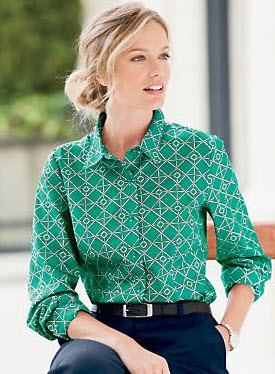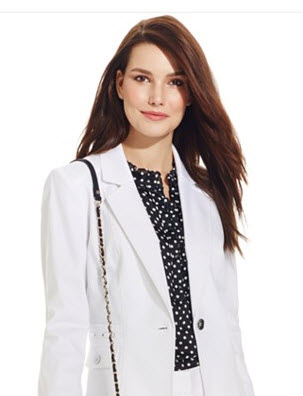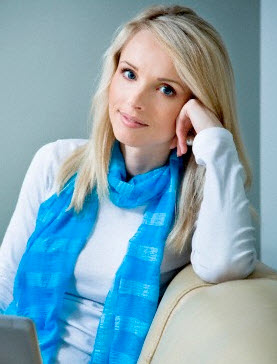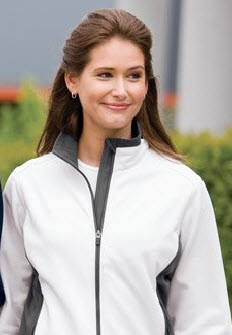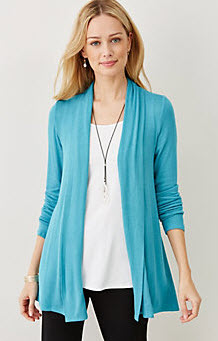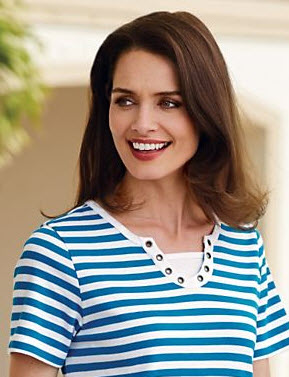 L to R: Mrs. Trish Harwood; Mrs. Kimberly Reese; Mrs. Amber Swanson; Mrs. Jennifer Irving; Mrs. Deanne Weatherly; and Melissa Lankford
Father Thomas certainly remembered that very special invitation that he had received to be a guest at the monastery for the Circle of Holy Ones. There he got to meet with the lovely Mrs. Angela Cooke, age 28, a sultry blonde young woman who had been married for two years, no children as of yet - a woman who fit all the criteria down to every detail that he had listed in the questionnaire as to what would be most desirable in a woman to him. Indeed, a 'young' 'married' 'sultry' 'blond' 'beauty' were all the check boxes that he had marked off in the questionnaire, for he just wanted to bring her back down to earth with a good fucking. Having been filled in on the privileges coming with the red card he had been provided with, he quickly decided to play that card. Sitting in on the beauty's indoctrination meeting with a Grand Master, he watched intently as the young wife was put into a deep hypnotic state, Father Thomas got to learn from the questions being asked by the Grand Master and the responses given by the hypnotized beauty: A) that she had been with a total of three men; B) losing her virginity in her senior year of high school to a basketball jock; C) but she was very true to the marital vows she had given to her husband some two years earlier; D) she had no intention of ever cheating on her husband; and E) that she had never been fucked up the ass before.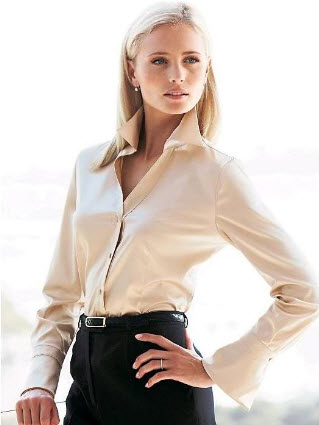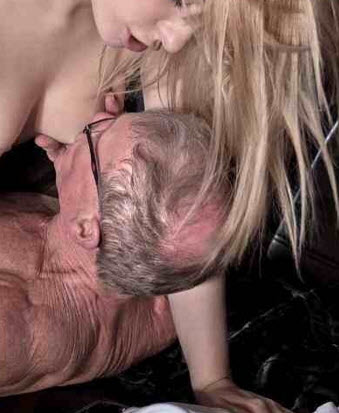 Mrs. Angela Cooke - Father Thomas' initiation partner on his visit to the monastery
With the young sultry beauty told to stand and strip off her clothing, Father Thomas licked at his lips as the beauty began undoing the buttons of her silk beige blouse, pulling it out of her black pair of slacks to undo all the buttons. After stepping out of her black heels, the young wife unbuckled her black belt, the button to her slacks next, then that garment was being worked on down to reveal her long sexy an flawless legs to her audience. She then put her thumbs into the waistband of her lacy white panties, working them down over her trim hips before allowing them to fall to her feet, then she was reaching up to undo the clips of bra to soon reveal her lovely pink-tipped breasts. Upon hearing the Grand Master give the young wife added hypnotic suggestions, Father Thomas received the pleasurable joy of having the blond beauty help him out of his clothes. As he lay his wrinkled old body upon the sofa, the young blond beauty followed and leaned over him, and Father Thomas lifted his head up to nurse upon her succulent pink nipple. Closing his teeth over it, flicking his tongue over the pink bud, he then felt it swell and stiffen in his mouth.

After having suckled as well as nibbled on her lovely titties, Father Thomas sucked in his breath as the young beauty straightened up and lifted himself, her hand gripping his old boner and held it in position as she then began to lower herself onto his jutting prong. "Ohhhhh, Lord .............................ohhhhhhhh, Lordieeee .................................ohhhhhhh, my Godddddddddddddddd!" Father Thomas groaned out, clutching at her trim hips once she settled her petite body upon his boner, afraid that she'd move as any more and he'd had popped his holy load. Gritting his teeth tightly and holding absolutely still for a moment helped Father Thomas regain control of himself, for he had tethered right on the edge of no return, nearly unleashing his holy seed up into the beauty's fertile womb. When finally composed and able to breathe a sigh of relief that he hadn't gone and shot off prematurely, he slid his hands up a bit to her trim waist, pushing her up a bit to let her know it was now okay to commence riding upon his holy shaft.

"Ohhhhhhh ........................yessssssssssss ...........................ohhhhh, so gooddddddd .............................so damned goodddddddd!" Father Thomas moaned out at the trim beauty lifted up with the cunny gripping his holy shaft tightly as she bared his bone till just the bloated head remained enveloped. Sliding down his hands a bit, he eased the petite beauty back on down upon his throbbing tool, then he pushed and pulled to have her sliding up and down at the perfect pace to keep him from blasting off too soon. With clenched teeth, Father Thomas tried to put his mind far away in order to prolong the pleasure, unaware of the Grand Master leaning over then to softly whisper into young wife's ear and instruct her as to just how she could and should make the holy fucker a very happy man! 'Make the good Father happy now ............................tell him how happy you are to have him as the first man other than your husband to possess you ............................how good he is .............................and how you want him to fuck his holy baby up in your tummy!' was what had been whispered into the young wife's ear. "Ohhhhh, Father ..............................fuck your holy baby in me, Father Thomas ...............................fuck a holy baby in my tummy!" the young beauty panted out to him, causing Father Thomas to pop his nuts and flood her fertile womb with his unholy semen.

In the luxury shuttle bus hired to transport the six women of his congregation to the monastery, Father Thomas gazed up to where the women were seated and chatting to one another, taking in the lovely beauties and felt assured that they would cinch his admittance into the Circle for Holy Ones as a permanent member. He began wondering as to 'How many of them will I have to console and counsel early next year, some nine months from now, when her husband files for divorce ......................because she obviously cheated on him ...................as evidenced by the little black bastard that she just gave birth to? For some seven months or so, after announcing to her loving husband that she was pregnant with his baby, that husband would no longer be so 'loving' any longer after witnessing that ebony baby with kinky hair make its appearance at birth!' From his visitation experience at the monastery, Father Thomas chuckled to himself and smiled upon thinking 'Before we arrive, I'd better say a prayer for all of them 'That each and every one of the six beauties get inseminated during her indoctrination session! Yes, knocked up by the visiting priest who came by special invitation ........................at least then the baby would be white! But it ain't going to be so if a monk knocks her up down in the dungeon! Oh, Lordie ............................Lordie .............................I might really have my hands full if'n all six of them gets knocked up with a black baby in her tummy, cause each sweet little bitch will be getting multiple dosages of black baby batter injected up in her twat during the retreat! I had better say a prayer for that not actually happening ........................as that wouldd just cause too much of a stir!'

Mrs. Trish Harwood, age 34, executive secretary, married 9 years with two children: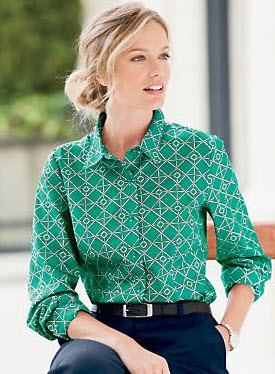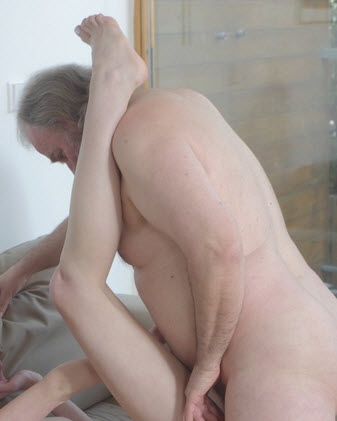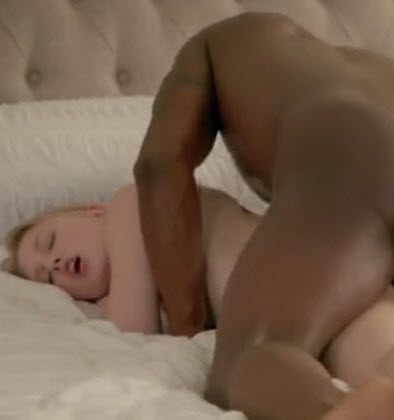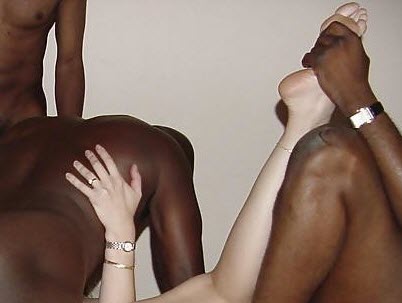 (A) Mrs. Trish Harwood on her arrival at the monastery, age 34, executive secretary, married 7 years with two children;

(B) Trish being given a very special welcome by 74 year old Father Downy from St. Paul's in Albany;

(C) Being made a 'holy bitch' by a Grand Master of the Circle for Holy Ones; and

(D) Trish's first gangbang where she learns to please with her hand, lips and cunny all at the same time.


Father Downy, from St. Paul's Church in Albany, was so glad that he had accepted the invitation to come and visit the monastery that was hundreds of miles from his church's location. He had been referred by a fellow priest, who confirmed making the referral but everything else was kept in secrecy, though he was assured that he would thoroughly enjoy the visitation. At the age of 74, Father Downy had served in the priesthood for some fifty years, felt it was his calling but recently had been wondering as to what he had missed being a lay person enjoying the fruits of life that the world had to offer. Serving and caring for the parishioners had always been of great importance to him, but in recent years Father Downy found himself thinking of several parishioners in ways that were to be considered ............well ..............very 'unholy'! His problem lay in the inability to shake the images of the young beautiful women members that came to the church's services and functions, all of which were very attractive and sophisticated women, causing him to sin frequently by wanking off with an image of one of the beauties in mind.

Weeks before he had departed for the retreat, after having accepted the invitation to the week long stay at the monastery, Father Downy had completed the questionnaire online and had checked off the following boxes for the ideal woman of his dreams: 5'3" to 5'4" for ideal height; 'trim' for body shape; a beautiful 'blond' for hair color; 'married' for married or single; 'innocent and naive' in one category; and '30 to 35' for age group. With five other priests from various diocese around the country on their first visitation like he was, Father Downy and the other first-timers were still a bit skeptical as they sat in on their indoctrination meeting with a Grand Master of the Circle for Holy Ones, especially when told that the answers to the confidential questionnaires submitted were taken into consideration to make their most 'unholy' thoughts come true. In the meeting, they were told of the six visitors from St. John's Church in Milbury also to be attending the retreat, that each of them would be assigned to be present during her 'initiation' by one of the Grand Masters. Given a 'red card' that would give each of them the privilege of a one time use, then a hint to the wise was given that it'd be best to be put to use in that newcomer's 'initiation' as that particular visitor was chosen for him based on his answers to the questionnaire submitted ...........................then bluntly told "After the 'initiation' session for each of our guests, if you do not use that privilege card, believe me that you'll be getting very, very 'sloppy seconds' after that!"

When the nice luxury bus arrived with the group of women who would be attending the week long retreat at the monastery, Father Downy was quite excited to find himself being paired up with the beautiful Mrs. Trish Harwood, a 34 year old blond beauty who was married with two children. 'Holy Jesus, she's fuck'n beautiful .......................trim, blond, about 5'3" .........................perfectly fits all the criteria that I checked off in the questionnaire!' he realized. Looking at the other women that had accompanied Mrs. Harwood to the retreat, Father Downy easily saw that they were also quite beautiful, thinking that each one of those beauties apparently met the criteria to a particular questionnaire submitted by one of the five other Holy Joes there for the retreat. Fingering the red card in the pocket of his robe, gazing once again at the lovely Mrs. Harwood, Father Downy certainly planned on using it at the very first opportunity. And from what he understood, that would come about a bit later when the blond beauty would be meeting with he and a Grand Master. Such would take place an hour or so prior to dinner, she'd be coming down and be given a briefing on the retreat, but instead the expertise of the Grand Master would put her under a deep hypnotic spell.

Following a group tour of the monastery and the adjacent grounds, each beauty went to up to her room and get unpacked and rest a bit if she wanted to. She was told to dress for dinner and to meet in the Bible Study Room, first for a brief introduction session to be conducted by the Grand Master, then she'd be rejoining the others for dinner shortly afterwards. With the beautiful Mrs. Harwood not knowing that he was a newby like her as he had his holy robe on, Father Downy was able to take a backseat in the session, watching intently as the Grand Master put his expertise in the art of hypnotic suggestions into effect. When the beauty showed up for the introduction session, the lovely Mrs. Harwood looked so beautiful in the light green dress and white heels that she wore, giving Father Downy quite a massive hardon. For Father Downy, it was an incredible experience to be able to see just how the process worked, not really believing it was all taking place after such a short period of time. Such questions and answers (where Mrs. Harwood was told to provide full explanations) were: Q - 'Were you a virgin on your wedding day, Mrs. Harwood?' A - 'Yes!'; Q - 'Have you ever had sex with a man other than your husband?' A - 'No, absolutely not!'; Q - 'Have you sucked your husband's cock till he popped in your mouth?' A - 'NO, never! I would never do anything so filthy!'; Q - 'Has your husband gotten to fuck you up your beautiful ass?' A - 'No! He tried once by I wouldn't let him!'; and Q - 'Are you on the pill, my dear?' A - 'No, I'm allergic to the pill ...............so my husband uses a condom whenever we have sex!'

Having exercised the red card privilege by flashing it to the Grand Master, he signaled to the Master that he'd like the lovely beauty stand up from the couch from which she had been hypnotized upon. With the young wife completely under the hypnotic spell, it was evidenced when he moved behind of her to undo the hook at the back of her dress, nor did she make any movement when he pulled the long zipper on down. She remained still as he pushed the dress off her shoulders to let the garment fall to the floor around her white heels. No objections were made when he undid the back clip of her bra, his pushing the straps of the protective garment over her shoulders and then it lay atop the front section of her puddled dress, nor when he slid his hands between her body and arms so he could cup her lovely breasts and thumb her sensitive pink nipples. Moving about the lovely beauty, Father Downy bent over to flick his tongue over her sensitive pink bud, loving the feel of it hardening from the pleasure he was creating in her. Taking her by the elbow, he then guided her over to the nearby sofa, had her lie down on her back, then he removed her heels and drew her panties down over her sexy white legs.

Running his calloused hands up and down the outstretched right leg that was so smooth in texture and absolutely flawless, Father Downy then placed the back of her calf against his chest with her ankle on his shoulder, guided his holy cock up through her short golden curls and then up against her pink slit. Looking down at the beauty's golden curls and her pink slit below, Father Downy's first such sight of his entire life, he pushed forward a bit and smiled to see that his holy cock was the very first to violate her marital vows of being true to her husband. "Ohhhhhhhh, Jesussssssssss .........................................oooohhhh, God .......................ohhhhhhhhhh, my Godddddddddddddddd!" Father Downy groaned out in sheer pleasure as his holy shaft was slowly being enveloped in the warm slick sheath provided by the blond beauty, causing him to shiver and grit his teeth to keep from spurting his holy seed prematurely. Having survived the urge to seed the raped beauty, having merely skewering two short inches into her slick sleeve, Father Downy smiled widely as he managed to slide another four holy inches up into the married beauty.

With just over an inch and a half to go but meeting resistance at this point, such being due to it being the maximum depth that her husband could go to, Father Downy's pudgy hands moved up to grip the beauty's trim hips. "Arrrgghhhhhhhhhhh!" he grunted as his holy cock plunged into virgin territory, with his pulsating cockhead throbbing madly as it once again threatened on erupting prematurely once again. Then the watching Grand Master provided some encouragement "Way to go, Father! Ha, ha ....................you could say that you're now up all the way up in her to your holy balls! Okay, now slowly pull on out as much as you can for the cameras ...........................gonna put it on a souvenir disc for you to remember your first conquest at the Circle for Holy Ones ..............................and what a beauty she is! Okay, perfect ...........................now you can go for it ...........................fuck your holy baby up in the beautiful little bitch! Imagine her getting knocked up with your holy baby .............................you've got the best shot at it in being the first to fill her hot little cunny up with your holy cum ..........................with some four hours head start before she gets any more holy spunk injected up in her fertile womb! All your holy buggars are gonna have a nice head start of impregnating her fertile egg!" "Ah ..............ahhhhh ..............ahhhhh ..............ahhhhh ..............ahhhhh ..............ahhhhh ..............ahhhhh..............ahhhhh ..............ahhhhh .................................ohhhh, dearie ...................................oh, sweet Jesussssssssssssssssssss .................................Goddddddddddddddddddddddddddddd!" Father Downy bellowed as spurt after spurt of his holy sperm saturated the beautiful wife's fertile womb. For the very first time, his holy cum was not going to waste down the toilet bowl or into a wad of tissues but instead into a beautiful woman's fertile womb, thus making it even more exciting for Father Downy as his swollen balls contracted time and time again.

As the spurts began to dwindle, Father Downy's portly body gave a shiver as he twitched his now dwindling cock in the heavenly confines that was just out of this world. He then looked down to gaze upon the very unholy union, a sight that he wished the beauty's husband could be looking at, that of the first male cock other than his being squeezed and milked by his beautiful wife ..........................his faithful wife now being soiled by the holy semen that he had spurted up into ........................causing Father Downy to smile as he thought 'This is absolutely the best way to give a beautiful wife a holy blessing!' And with that thought, he gave his cock another twitch to squeeze out the very last drop of holy cum into the raped beauty, for that last drop might just be what it took to impregnate her with his holy baby! Following some whispered suggestions into her ear by the Grand Master, Trish reached down to take and palm the old swollen balls, then panted out "Ohhhh, Father Downy ....................your holy balls are so swollen and heavy! Ohhhhhh, Father ...................bless me please ....................please bless me with a holy baby! Please Father ...........................shoot it ...........................bless me with it ..........................bless me with your precious little baby!"

After getting quite a holy blessing from Father Downy, Trish followed the Grand Master's new suggestions of her going to freshen up in the adjoining shower and allowing the Holy Father to help scrub her back. But not only did Father Downy scrub her back in the shower, the lovely Mrs. Harwood found herself struggling to keep her balance as her hands were pressed up against the tile wall as the holy priest proceeded to fuck her like a hot little bitch. Both got to enjoy a mutual climactic ending, with Trish remaining in the very same position when the holy bastard backed on up to ease his holy boner out of her flooded cunny, letting the hot shower bead on her exhausted and quivering body. Head bent between her outstretched arms, an uncontrolled spasm rocked her entire body to cause her cunny muscles to contract, then Trish watched as thick globs of cum oozed out of her pussy to slide down her inner thigh with the hot water. All the way down her leg and off her foot, floating over the tiled floor of the shower stall, then down into the drain went the holy semen but so much more remained up in her flooded pussy. Putting her dress back on and slipping into her heels, Trish was now presentable to join the ladies for dinner down in the dungeon deep below the main floor off the monastery.

Due to the deep hypnotic state of mind that she had been put into after dinner was over, Trish was now oblivious to anyone but the Grand Master standing next to her, whispering to her as to how she needs to learn how to please her husband and that the church had allowed him to 'bless' those like her who had exchanged given her marital vows in a church. With the Grand Master being from the holy order and all, that he was in fact designated by the church to give her this special 'blessing', it was then perfectly fine to Trish for him to touch and caress her in the manner that he was now doing. Trish shivered as her dress was unzipped down the back, thick finger were unhooking the back of her lacy white bra, then her dress and bra were being pushed over her shoulders. Hearing more hypnotic suggestions being whispered in her ear, Trish stepped out of her one heel and the other right after, then the thick fingers of the Grand Masters were in the waistband of her lacy white panties and working them down over her hips. Following added suggestions whispered to her, she then got up onto the large bed and moved to the center on all fours, preparing herself to be blessed by the Grand Master. With the bed sinking from the added weight of the Grand Master, Trish felt his large hands upon her trim hips, then she squealed loudly when the Grand Master began to give her his holy 'blessing to her by sliding his holy instrument far up into her from behind.

Being in a deep hypnotic state, the Grand Master had her believing that she was merely in state of fantasy, that she was having a wild outlandish dream of having sex with a man other than her husband. "This is your chance to fantasize as to having sex with another man ....................a black man like me .......................your chance of a lifetime to pretend that you're actually having a big black cock skewering up into your tight little pussy!" the Grand Master suggested to her, also instructing her that she would actively want to participate in her fantasy, telling Trish that she would thoroughly enjoy this make believe role playing session and what was to follow after that. For Trish, the fantasy taking place all seemed so very real, shivering as she was totally naked and up in the middle of a king-sized bed with a naked man stroking his big black cock shuffling up behind of her. "Oooohhhhhh!" she moaned as the large ebony hands were touching and caressing her asscheeks, then her entire body quivered upon feeling the thick bloated cockhead up and down the entrance to her sex.

Trish sucked in her breath, fingers on both hands gripping the bed sheets as the Grand Master proceeded to give her his blessing, causing her to gasp out "Ohhhhhhh, my Goddddddd ............................it's so biggggggg ............................too bigggggggg ..............................it won't fittttttttt!" Unable to scramble away due to the strong hands clutching her hips to hold her still, more and more of the lengthy black bone was skewering up into her cunny. Inch after inch ..................ten ...................eleven .................and then all twelve inches had Trish seeing stars, then it began to piston in her slick sleeve, with her juices providing the perfect lubrication for this well-oiled fuck session. "Ohhhhhhhh, Master ............................yesssssssssssssss .............................ohhhhhhhhhhh, yesssssssssss ..............................fuck me with your big black cock! Ohhhhhhhhhhhhhhhhh ..............................it's so bigggggggggggggg!" Trish panted out as this fantasy was so life-like that she could actually feel this mating take place, thinking that 'This all seems so real! His cock feels so real .................................so bigggggg in me!' Piston strokes getting longer and longer ..........................then faster and faster ..........................till the well-oiled fuck machine was at jackhammer speed for ten inches of the ebony shaft that would come visible to the eye.

Like watching a reality tv show, this trek into fantasy land was such a mind-blowing adventure, with everything looking and feeling so real .......................like that of the big black cock of a religious Grand Master currently fucking her and driving her out of her mind! And then everything about her was spinning, for Trish was now seeing stars due to the hot explosion that took place within her body, splattering her innards with a searing hot fluid. If this wasn't a fantasy taking place, Trish would have sworn that a bulky black man had spewed his hot filth deep up in her fertile womb, causing her to shiver as a mind-shattering orgasm rocked her entire body like never before. Collapsing forward onto the bed, followed by the heavy fucker who still had her impaled upon his lengthy shaft, Trish had never been so wet and messy down there before this illicit mating. A moment later, the heavy weight resting on her back was lifting up off her body, the thick pleasure giving shaft being slowly withdrawn from out of her cunny. She tried to clench her cunny, hoping to keep it in her a bit longer, then Trish shivered upon hearing the loud 'pop' and felt as if a dam had just been breached to allow a flowing rush to ooze on out of her.

Back into darkness, Trish watched from the bed that she lay upon as the stage next to her lit up, and now the fantasy had her good friend Kimberly Reese being naughty with a black Grand Master ..............doing what should be unthinkable for Kimberly, that of dropping to her knees to pay worship to the ebony phallus jutting out from between the folds of the holy robe. 'Oh, my God! Kimberly .................no ...............how can you do such a nasty thing! Don't put that filthy thing in your mouth! Kimberly .................you're married .....................you can't be doing such a thing!' Trish thought, then told herself to just relax as this was all taking place in a wild dream that she was having. And the fantasy continued, with naughty situations taking place on stage after stage with each of her other friends getting introduced to a Grand Master's ebony cock. Once all the lights came back on to light up then entire dungeon, Trish told herself that it was all a part of the fantasy she was having when four monks dropped their holy robes around the bed that she lay upon, then all four of them was getting up onto the bed with her ..................so she could experience her first gangbang! And Trish told herself the very same thing later that night, when she was in the shower with Father Downy as he used the soapy washcloth to scrub the mess out of her matted curls.


Mrs. Kimberly Reese, age 32, real estate agent, married seven years with two children: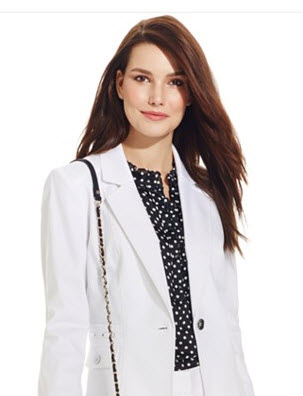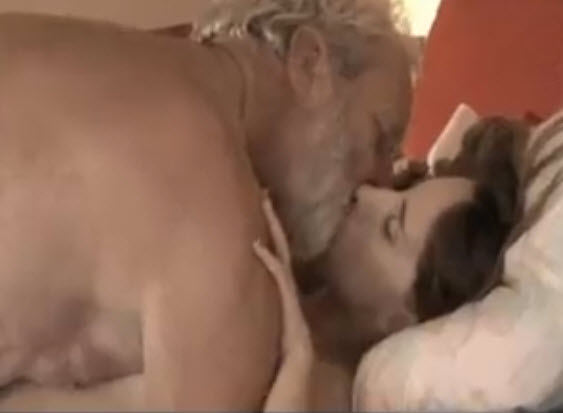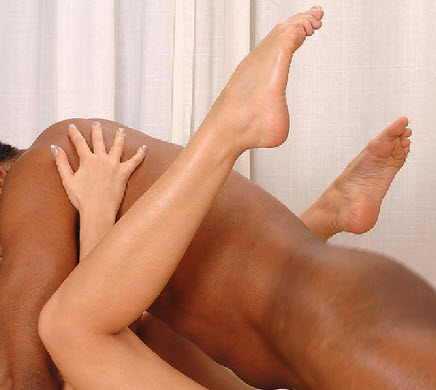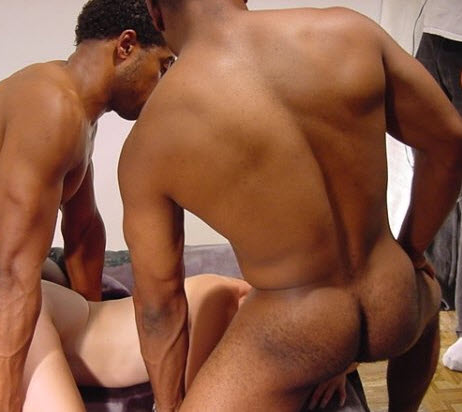 (A) Church's file photo of Mrs. Kimberly Reese, age 32, real estate agent, married seven years with two children;

(B) Father Burton from St. Marks of Maryville, giving Kimberly intimate kiss on her lips before sliding down for an even more intimate kiss;

(C) Kimberly spreading her trim sexy legs for a lusty Grand Master of the Circle for Holy Ones; and

(D) Kimberly enjoying the company of the first two monks from the audience, the first two of some fifty to enjoy her charms that first night.



Once placed under the hypnotic spell of the Grand Master, being told to go into detail of when she lost her virginity, Kimberly's response shocked both holy men in the room with her along with the unseen audience watching below in the dungeon. All ears were on Kimberly's response: "I was seventeen when I lost my virginity .......................when I was raped ...............................by Mr. Merton, my boyfriend's father! I had gone over to Jeff's home, my boyfriend's house for dinner that night with his family there, and I didn't know that Mr. Lerner was a sexual pervert with a 'thing' for me! A bit after dinner and dessert, when Jeff and I were about to head off to a movie, Jeff got really sick and began throwing up. It was then decided that Jeff not attempt to drive and to head on off to bed, that his father would give me a ride on home as he was going to do some work at his office after dropping me off! I learned later that the sicko bastard had slipped something into Jeff's can of pop that made him sick, that the bastard had planned it all in advance so he could give me a ride home, but he intended on taking a detour first!'

Told to give them all the juicy details, Kimberly continued on with: "As Mr. Lerner was about to take me home, I heard him tell his wife that he was going to take the SUV as he needed to fill up gas in his car which was on empty! He apparently wanted to take the SUV, so he could pull me into the back, which he wouldn't be able to do in his two-seat sports car that he normally drove! When I realized that he had turned down a road that led to a forest area that was deserted at night, I began to get scared and nervous, trying to tell him that he was going the wrong way! He apparently knew the area well and turned off into a bushy hideaway, then he was pulling me into the back of the SUV, tearing the front of my blouse and pulling down my shorts. He was so much bigger than me, I was so young and scared that there was no way to stop him from attacking me! The clasp of my bra broke and it was pulled off me, my panties were pulled down and stripped from me, then he pulled my tennis shoes off my feet. I was stripped naked ..................totally naked .................................and then he was pushing my knees apart! My body was frozen with fear and I couldn't stop crying as the bastard got between me .......................putting his foul mouth over my sex ..................and then .....................then his thick tongue was actually wiggling right up in me!'

"I was only sixteen, so young and inexperienced back then, I didn't know what was happening to my body when it convulsed and went into uncontrollable spasms! Never before having an orgasm, I later realized that I had climaxed from the tonguing that Mr. Lerner gave me, that the 'slurping' sounds were that of him licking up my juices after he brought me to a climax with his tongue! At that point, I just didn't understand what was happening to me, not even able to comprehend that Mr. Lerner had taken my hand and wrapped my fingers around his pulsating manhood! Then he began pumping his 'thing' in my closed fist, and I just began shucking as it throbbed and got bigger in my hand, making him feel good from the moans he was making! I was so delirious that I couldn't comprehend what was taking place, even when he shuffled up between my legs and was rubbing his 'thing' up and down the entrance to my sex! A moment later I was screaming and trying to get away from him, but he was just too strong and held me down when he raped me with his 'thing'! It hurt so bad at first and all I could do was cry, while the bastard just laughed at my plight and gloated at being the 'man' who made a woman of me, then he finished himself off in me!"

"I couldn't stop crying, feeling so ashamed and disgraced, but what made it even worst was the way I had behaved .............................the moment that he began shooting his filth in me! At that instant, my body betrayed me as my legs seem to automatically wrap around Mr. Lerner's waist, pulling him deeper into me! Only later did I learn why my body betrayed me like that, after he raped me again and again in the back of the SUV, he had finished himself off again and still in me when he bragged how he had made Jeff ill and had also drugged my can of pop. The bastard gave a can of pop to his son that made him get ill, while he gave me a can of pop laced with something that he referred to as Spanish Fly. That drug made me go totally crazy, do things that I would never do, especially with that bastard who raped me of my virginity. After the first time, when the bastard stole my virginity, I thought that nothing could be more awful that what he had just done to me ..............................but I quickly learned otherwise ....................................when he made me put his bloody 'thing' in my mouth and forced me to lick him clean! But from then on my entire body felt like it was on fire, wanting the feel of the bastard's 'thing' in me again ..............the drug made me go crazy for sex!"

Kimberly revealed that lovemaking with her husband, the only other man to have been intimate with her, never got to the intensity that taken place in the back of the SUV when she lost her virginity to Mr. Lerner. Though she yearned for climaxes the magnitude that she had felt when drugged with the Spanish Fly, Kimberly did not know if it was all due to the drug or because she felt rather apprehensive of having sex ever since the rape took place. Being a rape victim was something that she had never revealed to her husband or to anyone else. Placed deeper into a hypnotic state by the Grand Master, Kimberly was told that she would once again experience such fantastic climaxes that she had experienced with Mr. Lerner, just that such would occur when she got the opportunity to have sex with a man dedicated to a religious order. Told that Father Burton of St. Marks was such a man who could bring such joy that she sought, Kimberly closed her eyes and enjoyed the feel of the holy man unzipping the back of her dress and the pushing the garment off her shoulders, then she was down on her knees bobbing her head up on down on his holy cock. Moments later, she was lying in bed kissing the Holy Father intimately, wrapping her arms and legs around him as he sank his holy cock deep up in her clasping pussy. "Oh, yesssss ...................yes, Father ..........................fuck me ..............................fuck me ................................fuck your holy baby up in me!" Kimberly panted out as Father Burton gave her the kind of fucking that she had been craving for so long, and then she screamed out in a mind-shattering climax that exceeded all her expectations.

Following a hot shower to wash away the pungent smell of sex about her body, her hypnotic state was tweaked a bit by the Grand Master, having Kimberly going to meet up with the other women in the group for dinner with her mind aware of just having violated her marital vows with Father Burton and wondering as to 'What made me so attracted to Father Burton that I allowed him to touch me so intimately .......................and then to actually have sex with me? What's wrong with me? I'm here with the others for a spiritual retreat ..............at a monastery ......................and I violate my marital vows by having sex with a priest! But there's no denying that it was the best fucking that I've ever gotten, making me climax several times with the best orgasm ever! I'll be sitting with all the other women at dinner, trying to pretend that I'm so prim and proper as they are, with my cunny still slick with Father Burton's holy semen!' But the Grand Master had added deep into her subconscious that seeing any man of the clothe would make all hot and bothered, knowing that such a holy man was to key to her sexual fulfillment, and the dungeon dinner setting would have all the monks and visiting priests seated all around to have Kimberly wetting her panties.

Kimberly felt rather self-conscious throughout dinner, feeling that she shouldn't be sitting there next to her friends from church, thinking that they could detect her just having violated her marital vows and wondering 'Can they tell by looking at me that I just did the unthinkable .......................had sex with a man right here in the monastery .......................that I'm no longer the prim and proper wife that I should be?' But with dinner over, from her vantage point on the darkened stage where she had been taken, Kimberly watched in awe as her good friend Trish Harwood was allowing a robed Grand Master touch her rather inappropriately, and disrobe her before the watching eyes of all. 'My, God ........what would Martin say if he was a witness to this ..........watching a Grand Master of this monastery disrobe his beautiful wife? Surely Martin would rush up there to intervene ............to stop this madness from happening!' Kimberly shuddered as her eyes remained glued to the well lit stage next to her. 'Oh my God, Trish is getting up on the bed on her own free will ............staying there on all fours and waiting as the Grand Master disrobes .............not trying to get away as he's about to put that black monstrosity of his up in to her from behind!' Kimberly swallowed deeply, totally surprised at her friend's sluttish behavior but deep down wishing that it was her about to get fucked by that big black cock that appeared to qualify as a twelve incher.

Watching the the Grand Master with Trish caressing her sexy ass with his big black hands, the 'black and white' scene taking place on the king-sized bed looked so fucking erotic and exciting to Kimberly that she clenched her cunny tight. "Ohhhhhhhhhhhhhhhhh ..............................it's so bigggggggggggggg!" came the loud moan from the nearby stage, making Kimberly quiver, then her entire body shivered when large hands were caressing her ass and her Grand Master standing behind her was whispering in her ear "At this moment, you're wishing that you were in your friend's position, aren't you?" "Ye ............yes!" she responded softly, then was told "Slide your hand back in my robe, my dear! Get a good feel and stroke it while you watch your friend get the fucking of her life, cause what I have for you is equally as long and even thicker!" What her fingers had just grasped certainly proved to be true, and then the Grand Master was once again whispering in her ear, telling her "I liked the way you were sucking on Father Burton's cock this afternoon to get him up good and hard! If you want me to give you the kind of fucking that you crave, they you will get down on your knees and give me that same kind of sucking when the lights come on this above this stage!"

Watching Trish collapsing face forward onto the bed as the heavy black body of her Grand Master lay upon her petite frame, the lights on that stage were killed once the long ebony cock was withdrawn for all to see the amount of thick semen leaking out of her well-fucked cunny. Once the stage that she was on were lit up, Kimberly turned to face her Grand Master, then she proceeded to get down on to her knees before the robed man. Knowing that she was to show some (if not all) of the women accompanying her to the retreat how to suck cock, she proceeded by holding the erect bone upwards, then stuck out her tongue to being licking as she had been instructed, and when she reach the tip of his pisshole, Kimberly brought it back down so she could begin gobbling it up and take it all the down her throat. Kimberly estimated that her Grand Master's cock did equal or surpass the length of a ruler, wanting a good fucking from it and did what he had told her earlier in the darkness, that of "Show them how to worship a holy man's cock! You are to take my holy boner all the way down into your throat till your pretty little nose gets into my kinky curls! You do that and I shall reward you with the best fucking you've ever had!" Moments later, Kimberly was laying atop of the bed with her legs up in the air and widespread, her toes curling as the Grand Master's foot long dong began skewering up into her flowering pussy.

After getting the best fucking ever as promised by her Grand Master, the lights above her stage went off to throw the dungeon back into complete darkness for a few seconds, then Kimberly turned to see the next stage being lit up to display Jennifer Irving being embraced by another of the Grand Masters. Being in the darkness as stage after stage came under the spotlight, with each of her friends being shown the joys available from a holy black cock, she turned onto one side with her Master laying behind so both could take in the erotic black and white sights on the other stages. As the entertainment continued on from one stage to the next, Kimberly wondered as to what each of the women's husbands would say if he got to learn what kind of religious retreat his wife was really attending. Feeling the Grand Master's thick cock expand in her cunny once again, she now didn't need to envy the woman current in the spotlight getting fucked, for she was once again enjoying the fucking that she craved. With her Grand Master telling her of the evening's itinerary, Kimberly looked forwarded to gangbang sessions with the awaiting monks till midnight, then she'd be spending the rest of the night up in her room sharing her bed with Father Burton till early morning.


Mrs. Jennifer Irving, age 31, social worker, married three years with one child: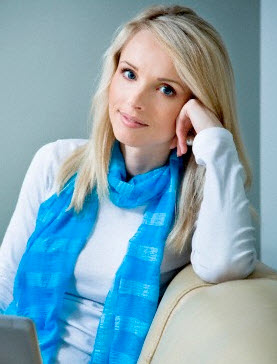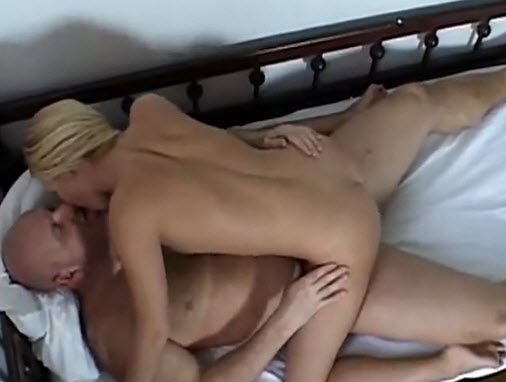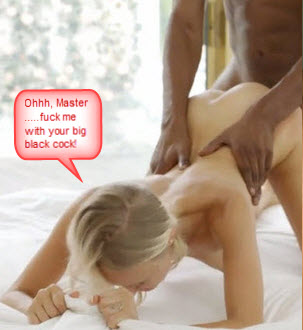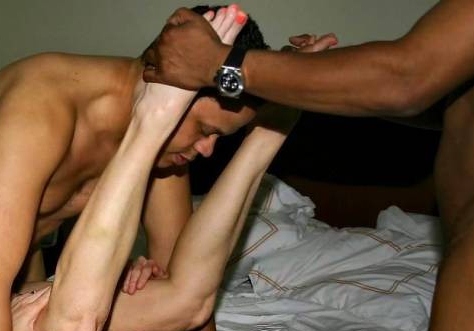 (A) Church's file photo of Mrs. Jennifer Irving, age 31, a social worker; married three years with one child;

(B) Father Evers from St. Mark's of Summerville, exercising his red card privilege to same the young wife's charms;

(C) A Grand Master from the Circle for Holy Ones making Jennifer a holy bitch; and

(D) The first of two monks to sample Jennifer's charms that first evening.

Jennifer wished that she could be a bit more relaxed and carefree when making love with her husband, but she always seemed to freeze up when David took her into his strong arms, feeling that she had to remain the prim and proper young woman that he had married. For many years, ever since exchanging wedding vows with her husband, she had been harboring a deep hidden wild streak of wanting to put on display the wild and wanton woman within her petite body ......................................like before being married. Jennifer fantasized of driving men wild with her sexuality, showing them just how much she craved a man's cock, like back in high school when she had the guys drooling over her! Going away for college had given her a new start, where no one knew her and she could start anew in an attempt to be the prim and proper young woman that everyone respected. It had all worked out for her, meeting David in college and marrying him, then settling down where her husband grew up. With her parents having moved to a retirement condo in Florida when she was still in college, the house she grew up being sold, Jennifer could easily cut the ties to her hometown and keep her past misdeeds and reputation hidden from from her husband David.

But now after three years of marriage, sex with just one man seemed so dull and boring, but this was the life that she had created and wanted so desperately to maintain and all her past history and fantasies were to be her deep dark secret and hidden away forever. Under the Grand Master's hypnotic spell, Jennifer answered the prying questions being asked of her, revealing the bottled up secrets for all the monks listening in the dungeon below: Q: 'How old were you when you lost your virginity?' Ans: 'Sixteen!'; Q: 'Who got to pop your cherry, sweetie?' Ans: 'Mr. Sanders!'; Q: 'And who was Mr. Sanders?' Ans: 'My best friend's father!'; Q: 'And how did that happen? Give us all the details, sweetie!' Ans: 'Older men always seemed to attract me! Mr Sanders was so tall, muscular, and handsome that he made me weak in the knees each time I saw him! He always worked late in his office at home, so that first time I quietly slipped down the hallway to his office in my skimpy nightie with no bra underneath! I lost my cherry on the small sofa in his office! After that, whenever I slept over, he'd slip a sleeping pill into his wife's last drink of night and then slip into my bedroom when everyone went to bed!'; Q: 'Any other older men during your high school days?' Ans: 'Yes! I had an affair with the Mr. Peters who was the husband of my mother's good friend, my math teacher Mr. Price in my junior year, and then there was my soccer coach Mr. Simmons in my senior year!'

Having heard the hidden secrets of this supposedly prim and proper young wife, the Grand Master found that this would be an easy subject to have fully under his control, telling her to "Be that hot little slut you've been hiding for so long! Show the friends you've come with as to how a slutty whore performs with her lover! Teach them, show them by example, make your dreams and fantasies come true while you're here at the retreat! Just think how your Father Evers here can broaden your horizons ............................by spreading those sexy legs for the Holy Father! Look like Father Evers is all hot and horny for you cause he's already taken off his robe and waiting for you on the bed! Now stand on up and take off your clothes, give the Good Father a striptease, then show him what a slut you can be!" Moments later, after having put on a sexy striptease show, she moved towards the bed where Father Evers lay on his back waiting for her.

"Ohhhhh, Father .................do you like me doing that? Does feel good when I rub your swollen cockhead along my wet slit? Ohhh ..............I wanted to be naughty ........................a hot little slut ...........................but never in my imagination did I fantasize having a priest fucking his holy cock up into me!" Jennifer panted out as an inch of Father Evers' thick cock slid up into her slick folds. "Ooooh, Father Evers ..................you're so bigggggg ......................I'm so honored to be the first woman you've chosen ..................to FUCK! Ooooh, you're so gooddddddd ...................so gooodddd ..........................makes me wonder how many women in your congregation you're gonna have violating their marital vows that she gave her husband right in the very same church where she goes to worship! How many .........................how man, Father ............................how many women in your church will you seduce in the next year? And how many are you going to get pregnant ................................how many are you going to get 'knocked up' with your holy baby?" Moments later, Jennifer panted out "Ohhhhhhh, Father ............................yessssssssssssssss ..................................shoot it ...................................fill me with your holy seed ......................fuck your holy baby up in me!"

After dining with her the group she had come with to the retreat, then watching her friends while standing in the darkness on the stage she was on, Jennifer got to witness Trish and Kimberly each being unfaithful ..............................each welcoming the big black cock of a Grand Master deep up between her trim sexy white legs! 'All the women I came with are always so prim and proper, or so it always seemed ..................until now anyway ..................especially after watching Trish and Kimberly get shagged by a Grand Master till each begged him to fuck a black baby in her! Oh, I'd pay a lot to see each of their husbands here to his wife being her true self ................fucking and sucking like a hot little slut .......................and getting herself a big black cock up her tight little pussy!' she thought. "Remember, just be yourself, Mrs. Irving ........................let your inhibitions go ......................show your friends just how a slutty whore fucks!" her Grand Master whispered into her ear. After being stripped naked while under the spotlight, she then got up onto the bed on all fours while pulling the Grand Master along, guiding the rigid boner to her juicy twat. "Ohhhhhhhh, yesssssssssss ................................yessssssssss .......................oh, fuck meeeeeee! Ohhhhh, Master ........................fuck me with your big black cock!" she panted out as the Grand Master proceeded to fuck her like the true bitch that she was.

'Two sets of 2, four sets of 3, three sets of 4, and five sets of 5 .........4 + 12 + 12 + 25 = 53! Fifty three cocks ...............fifty three cocks came on or in me after I got shagged by the Grand Master! Who was that first one who shoved his boner up my ass? He sure gave it to me good up my shitter, fucking me like there was no tomorrow, how I wish I could have told him how great he was but I couldn't turn or say anything as the monk in front of me had his hand holding me tight with is cock all the way down my throat! I hope he gives my ass another good shagging!' Jennifer thought. In that first set of five that she had taken on, straddling and sinking down upon a monk's big black cock, then she took a monk in each hand and one in her mouth before hands grabbed her hips and that fantastic ass fucker got her. 'My God, he was so damned good ..................the best ass shagging I ever got! Reminds me of Mr. Price when he pushed me over the front of his desk, pulled down my panties, then shoved his big cock up my ass!' Jennifer remembered. Little did she know that the unseen ass fucker was the very own priest from her parish, the man who arranged for the women to come on this retreat and traveled on the luxury bus with them, for Father Thomas had long eyed her ass up at every opportunity.


Mrs. Amber Swanson, age 32, stenographer, married 5 years with one child: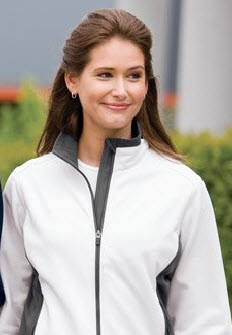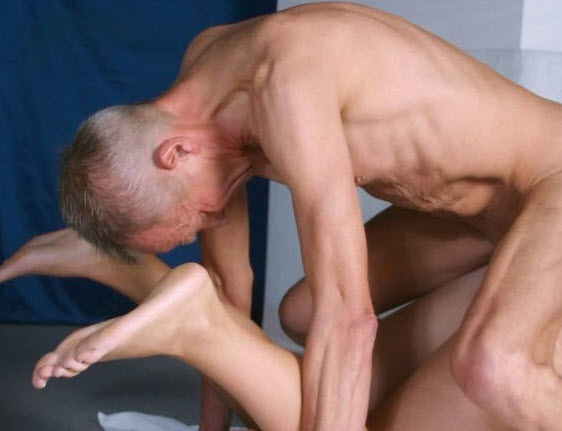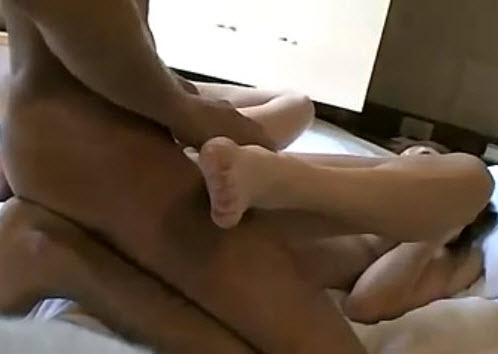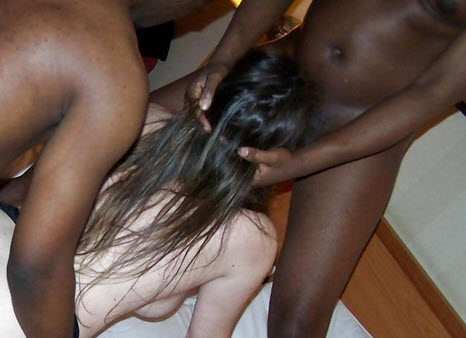 (A) Church's file photo of Mrs. Amber Swanson, age 32, stenographer, married 5 years with one child;

(B) Father Ambrose of St. Joseph's in Cambry, showing that his 79 year old cock still has life in it, spurting quite a load;

(C) Amber awaiting for the Grand Master to give her his very special blessing ......right between her sexy white legs; and

(D) Two of the monks welcome Amber by giving her a suck and fuck, while a dozen fellow monks waited patiently in line.


Married now for some five years to husband Bob, now at age 32, Amber was going to decline on attending the retreat but had told her husband advised that she should go as it'd be a much needed break for her. With Bob traveling a lot over the past few months due to a branch office needing added help, Amber had been the one doing everything around the house and taking their child to and from preschool everyday, but her husband no longer needed to make any trips and he insisted on her going to the retreat as it'd be a good getaway for her. With her husband having neglected her since having to travel so much recently, she hoped Bob would keep his promise to spend more time at home with her once she returned from the retreat. Learning as to who would also be attending, Amber took the opportunity to join her friends and made the commitment to go on the week long retreat, and looked forward to a bit of rest and relaxation at this spiritual retreat with friends.

In her first indoctrination session, under hypnosis, the following took place: Q: 'Who got to pop your cherry, sweetie? And how old were you? Ans: 'Mr. Hawkins, my next door neighbor, for whom I babysat he and his wife's two young children! I was fifteen at the time, when both had separate outings to go to and Mr. Hawkins purposely came home right when the children went to bed!; Q: 'Was this a one time deal or did it continue on?' Ans: 'It went on for over a year! I'd meet him at a motel twice each week, have sex and then make it home for dinner! It ended when Mrs. Hawkns caught him with his secretary one day, kicking him out of the house and divorcing him!' After her affair with her neighbor, Amber revealed that she was too shell shocked at what had happened, feeling quite guilty for having been a part of ruining Mrs. Hawkins marriage, that she would not be intimate with a male again till marrying her Bob who was her age. Amber admitted that for some unknown reason having illicit sex just seemed to be far more exhilarating than sex with her husband, but that she had no intention of ever cheating on Bob, but those good intentions were not to last past the next fifteen minutes as Father Ambrose was already licking his lips at being the very first man to posses this young wife since giving her marital vows to her husband.

Hypnotic suggestions into her ear told Amber that her husband was here to make passionate love to her. Minutes later when fully under the hypnotic spell, Amber was leaning her head up to the intimate kiss being initiated by her loving 'husband', enjoying the thick tongue penetrating her lips as her pointed tongue now dallied with the invading one. It felt so good to have her loving 'husband' pay attention to her once again, the feel of his hand cupping and caressing her breast through the outside of her dress, and now those anxious fingers were delving down into the scoop opening of her dress. Shivering from the pleasurable touch, clenching her thighs together as her cunny was already getting slick with her juices, Amber was anxious to be intimate with her husband once again as she slipped her tongue into his mouth. From the way in which her 'husband' was anxiously fumbling about in getting her clothing off, never before seeing him to hot and horny, Amber was excited at the thought of getting what she needed .........................a good hard fucking! Naked, Amber found herself nearly being bent over in to with her 'husband' crouching over her with knees bent, about to fuck her in a new position.

"Oh, yessss .........................oh, my God ..................oh, fuck meeeeeeee .....................fuck meeeeeeeee ........................I like it like that ...........................fuck it in deep!" she panted out as her 'husband' gave it to her good. For Father Ambrose, it was quite a thrill with the young beauty thinking that he was actually her 'husband', that she was enjoying the fucking that he was giving her. Glancing up, he saw her toes curl as she cunny squeezed at his slicing cock, then heard her panted out "Oohhhhhh ..........................I'm so near ........................ohhhhhh .....................ohhhhhhh ........................I'm cummmingggggg! Oh, yessssssssssssssssss .............................cum with meeeeeeeee .................................shoot it .......................shoot it ............................knock me up with your baby again! Oh, yesssssssssssss .........................yessssssssssssss ..........................cum in meeeeeeeeeeeeee ...........................ohhhhhhhhhh, your cum is so hottttttttttttttttttttttt!" Other than when he had sinned by jacking off by hand, this was his first fuck and spewing his seed where it would not go to waste, and Father Ambrose had never cum so damned much ever before. Gritting his teeth, squeezing out every last drop of cum from his now fully drained balls, Father Ambrose was looking forward to that evening when he'd spend the night alone with her in bed ...................after she pleased the Grand Master and the many horny monks after dinner!

Following a hot shower and dressed for dinner, Amber was given a few more hypnotic suggestions, putting all that had just taken place deep in the recesses of her mind as it her never happened and it'd only be a dreamlike fantasy if it ever came back to mind. Joining her friends for a nice dinner down below in what was a dungeon in the olden days, then her Grand Master came for her at the dinner table, whispering those magic words that put her in a deep hypnotic state where she thought that her eyes had to be deceiving her while watching several of her friends allow a Grand Master to become intimate with her. Amber wondered how each could allow something so sinful to take place while at the spiritual retreat, wondered what each respective husband would say or do if he was witness to his lovely wife parting her legs for a big black cock. But when it was her turn on the now lit stage that she was upon with robed Master, Amber made no attempt to stop her Grand Master from disrobing her, and she then anxiously climbed up onto the bed and spread her legs to welcome him between them. And later, Amber enjoyed the attention all the monks gave her, each of the dozens of holy men getting to sate his holy lust while welcoming her to their monastery.


Mrs. Deanne Weatherly, age 31, 6th grade science teacher, married 6 years with one child: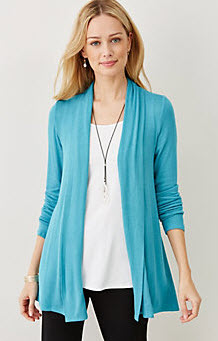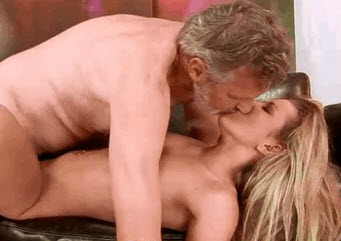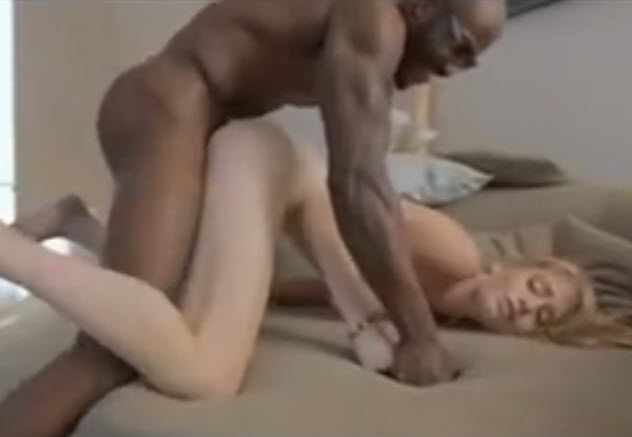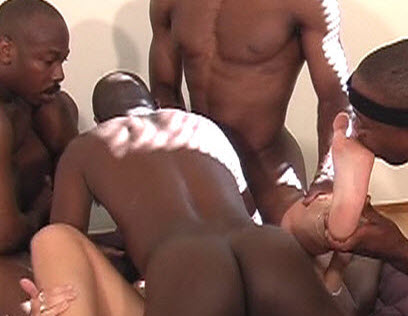 (A) Mrs. Deanne Weatherly on her arrival at the monastery, age 31, a 6th grade science teacher, married 6 years with one child;
(B) Father Gannon exercising his privilege to be the first male to fuck her other than her husband;
(C) After dinner that first evening, Deanne is welcomed to the monastery by a Grand Master; and
(D) The monks of the monastery are only too happy to show their appreciation for Deanne's visitation.



With Deanne Weatherly's sexual history a rather tame one as she had surrendered her virginity to her husband, the Grand Master put her into a deep hypnotic state, then Father Gannon could exercise his red card privileges. "Tell me, sweetie ....................does your husband 'eat' you out often?" Father Gannon inquired of the lovely young beauty after the Grand Master had put her under his hypnotic spell and told her to answer Father Gannon's questions. "I don't know what you mean ....................'eat' me out?" the naive beauty responded. "Spread those sexy legs of yours, Mrs. Weatherly ...................and I'll show you what I mean!" the holy bastard advised with a wide grin forming on his face as his cock began to rise up in its excitement. With the Grand Master leaning over to whisper those magic words in her ear, Deanne's mind snapped back to reality. "Ohhhhhh, FATHER ........................FATHER .......................what are you doing ......................not down there .................NO ................................nooooooooooo .....................................OH ....................................ohhhhhhhhhhhhhhhhhh .............................................eieeeeeeeeeeeeeeeeeeeeeeeeeeeeeeeeeeeeeeeeeeeeee!" Father Gannon heard the faithful young wife cry out as her sweet juices covered his flicking tongue. Having heard her being asked earlier under hypnosis as to whether she had been with any man other than her husband, Father Gannon knew that he would be the claiming the honor of being the very first bastard to make an adulteress out of her, and he was hoping for the honor of fucking his holy baby up into her tummy.

Still swooning from such a mind-shattering orgasm that had made her entire body shake and quiver, Deanne froze suddenly at the realization that it had not been her husband who had made her sky rocket into outer space where the stars exploded before her eyes, it had been due to the evil priest who had done such a shameful thing to her. Blinking her eyes and trying to get them focused, Deanne found herself looking up a the mosaic ceiling, one that seemed to have various religious themes, but in looking carefully some portions depicted some rather disturbing scenes ...................such as the holy priest with his hands held up as if in prayer, but the woman before him seemed out of place a bit ................her long hair was flowing behind of her, but her face was not visible as her face was between the folds of the praying priest's robe! Deanne shivered with nervousness as the leather couch that she lay upon suddenly sagged due to the added weight and then Father Gannon's face was looming above hers, found herself unable to put up any resistance as his lips touched hers, then the holy boy was putting his tongue into her mouth .......................deep in the recesses of her mind, Deanne knew that this was so very wrong ...................but she couldn't understand why she didn't fend him off, that she was actually wanting to know what it felt like to become an 'adulteress'!

Her mind in deep conflict, with her true feelings and belief unable to overcome the hypnotic suggestions that had been whispered into her ear while in the throes of her climax, what would normally be the unthinkable Deanne was actually now panting out "Yes ....................yes, Father Gannon .........................I want you to be the one with whom I violate my marital vows to my husband! Give it to me! Put your holy cock up in me ...............................fuck me with it ............................fuck me with your holy cock! Now is the perfect time of the month ...........................when I'm most fertile!" "Oh, FATHERRRRRRRRRR ..............................ohhhhhhhhhh, so good ....................................soooooo goooooodddddddddddddd! It's so perfect ......................so perfect that I violate my marital vows by being fucked by a holy cock ....................................so perfectttttt! Oh, FATHER ........................you're so big and long .........................so thick ...........................and so gooddddddd .............................so much better than my husband!" Wrapping her arms around her holy lover, her legs following suit as Deanne locked her ankles to pull him even deeper into her, she squealed out "Ohhhhhhh, you're so deeppppppppppppp .................................I've never been fuckeddddddddd that deep ever before ...............................ohhhhh, yesssssssssssss, that's so gooooddddddddd!"

Far beneath the monastery in the dungeons below, some five dozen or so monks were enjoying the entertainment being shown on the various large screens on all sides of the large room that also served as their dining hall. Many pairs of eyes were focused on the screen showing the elderly Father Gannon as he got to experience the exquisite pleasures of the flesh for the very first time in his life, going at it with the energy of a young teenage stud. "Oh, my Brothers, look at our potential new member into our very special Circle of Holy Ones! He will surely will want in after getting to sample the lovely charms of the beautiful Mrs. Weatherly! Nothing beats the opportunity of fucking a beautiful young woman .............................and look at the old boy give it to that naive little bitch! Damn, this is the first time ever in plugging a bitch ..................................and he's really giving it to her! That Father Gannon has some staying power ........................just look at him go!" a Grand Master exclaimed.

Having watched the Grand Master on the screen whispering to the beautiful wife in her frenzied squirming upon the couch when Father Gannon ate her out, most were correct in their belief that he was whispering something the likes of "Deep down you've really wondered what it'd be like to have another man hot and horny for you, haven't you, Mrs. Weatherly? And Father Gannon here is so hot and horny for you .....................he wants to fuck you so badly .......................wants to bless you with his holy semen ...............................and to fuck a holy baby up in your tummy!" Then the Grand Master cheered the old boy on "Give it to her .....................you horny old toad .......................fuck it to her .........................fuck your holy baby up in her little married tummy! That lovely bitch had better pray that you're the one to put a little bambino in her belly ........................cause she'll surely be knocked up during her stay here .........................and the difference will clearly be BLACK or WHITE!" With much murmuring and chuckling coming from the excited monks, they all quieted down to hear the beautiful woman screaming out "Yessss .....................yesssssssssss ...........................ohhhhhhhhh, yesssssssssss ........................fuck me, Father ............................fuckkkkkkk meeeeeeeeeee!"

"Ohhhhh, Mrs. Weatherly ........................ohhhh, yeahhhhhhh ............................squeeze my cock with that tight little twat of yours! Ohhhhhhh, Godddddd ..............................keep squeezing me like that ...........................holy crap, your cunny like a snapping turtle! Jesus ..........................oh, sweet Jesussssss ..........................I'm gonna cum ..........................gonna bless you soon, my lovely one .....................................uggggghhhhhhhhhhhhhhhhh ............................ahhhhhhhhhhhhhhhhhhhhhhhhhhhhh! Oh, bless you my child!" Father Gannon groaned out as his cock unleashed all that hot holy elixir that had been stored up for so many long years. "Ohhhhhh, FATHERRRRRRR .............................so gooooodddddd .........................oooooh, so goooooddddd ........................file me ..........................fill me with your holy seed ...............................plant your holy baby in my tummy!" the frantic beauty cried out as her entire body shook an quivered as her holy lover fucked her to a mind-shattering climax. After the two bodies stilled against one another, with Father Gannon pulling his now shriveled cock out of the violated parishioner, the monks murmuring grew louder as they were quite amazed to see the amount of cum pouring out of the blond beauty. One of the monks in the audience loudly commented "My God, can you believe that old fart could churn out that much cum?"

Put back into her hypnotic state while lying on the couch in her fucked up stupor, Deanne was then instructed to gather up her clothing and got into the nearby shower to cleanse herself and to get dressed for dinner with the group. It would be a very nice dinner, excellent food and wine, for Deanne and all her lady friends would be back a rational state of mind and each unaware of having spread her legs for an elderly old priest. For the women, going on tour beneath the top floor of the monastery would be quite an experience for each of them, impressed upon seeing how an old dungeon could be remodeled for a nice dining room for the monks. It would a nice leisurely dinner for the women where they could chat normally, remembering all of that until the six Grand Masters approached the table to put their respective female subject back into a hypnotic state, then he would escort his lovely subject over to one of the designated stages where bed was curtained off from the current view.

From her vantage point atop of the stage where darkness hid her while the spotlight moved about to other locations in the large dungeon, Deanne was in awe as she watched four of the good friends from church do such horrible things and could only wonder what each of their husbands would be thinking if he was a witness to what was taking place here. Trish was the first, Kimberly, Jennifer, then Amber ...........................when the spotlight fell upon each of them one at a time, Deanne just could not believe as to how each of them could allow such a thing to happen! Trish had been the first to succumb, with Deanne thinking 'How can Trish allow that black bastard to help her out of her dress ................in front of a huge audience?', and she getting atop of the bed .......................letting him have sex with her! Oh, my God!' 'Kimberly .............not you too! Oh, gosh ................the way she has her arms and legs open so wide, she's welcoming him into bed with her!' Deanne quivered. She next watched as her friend Jennifer was undressed, heard the black bastard that she was with tell her to "Get up on the bed, on all fours, Mrs. Irving ............................so I can make you my holy bitch!" And then the stage lit up next to hers, with her good friend Amber Swanson swooning as a big black bastard stripped her naked, Deanne wanted to yell out 'Amber, don't let him ......................think of your husband Bob ....................your children .........................don't let him in you ...................he's not wearing any protection!'

Just prior to the dungeon going into darkness once again, Deanne observed her friend Amber looking so disheveled in her fucked up state, her legs widespread with a Grand Master's potent semen oozing out of her widened slit. It was quite shock for Deanne to stand there frozen to the spot and being a witness to four of her good friends each end up violating the marital vows made to her husband, allowing a black Grand Master of this monastery have sex with her .....................with each and everyone of them spewing his hot holy semen far up into her still very fertile womb! But although she was in total shock of having watched her friends doing such naughty thing, Deanne was oblivious to the fact that the Grand Master standing next to her currently had his hand up the hem of her dress and caressing her pussy through the outside of her lacy white panties, along with the fact that she had her hand inside the folds of his robe and continuing to stroke as his foot long dong. And now with the dungeon once again thrown into complete darkness for some thirty seconds, the deep commanding voice whispering those few magic words into her ear had Deanne falling fast back into a deep hypnotic state. When the lights came back on, the audience was treated to seeing the lovely Mrs. Weatherly having her dress being unhooked at the back while her hand was back behind of her, inside the Grand Master's robe and the movements made it quite obvious as to what the beauty was doing.

Once her charms were put on full display, they heard the Grand Master instructing her, then observed her getting up onto the bed on all fours. "Yes ........................oh yes, Master .....................fuck me .......................make me your Holy Bitch!" Deanne panted out as the Grand Master gripped her hips firmly, with her fingertips under his throbbing black cock to keep it in the perfect position with the bloated cockhead pressing up against the entrance to her slick slit. This would be another first position for Deanne, never before had she gotten up all fours to take it from behind, but now she was about to become the Grand Master's hot little bitch in heat. "Ready, Mrs. Weatherly .......................ready for my holy black cock to bless you?" she was asked, to which Deanne panted out her response "YES ..........................yes, Master ...................bless me .......................bless me with your holy cock ....................................bless me by fucking your BLACK baby up in me!" "Oh, my Godddddddddddd ..................................ohhhhh, MASTER ..............................yesssss .....................oh, yesssssssssssss .............................fuck me ............................fuck meeeeeeeeeee ..............................blesss me ........................blessssssss meeeeeeeeeeeeeeeee ................................bless me with your babyyyyyyyyyyyyyy!" Deanne panted out as her clenching pussy was being stretched wider than ever before, and seconds later she was being skewered deeper than ever before.

From her prone position atop the bed, with a heavy weight upon her back and still deeply impaled by her Grand Master, Deanne lifted her head up to look over to the area currently being lit up. On that stage was her friend and neighbor Melissa Lankford, and from what Deanne was observing her only thoughts were that of 'Not you too! Don't let him do it ....................think of your husband Eric .................what will he do if he learns you had sex with another man .......................a black man?' But moments later, her friend's beautiful body was on full display upon the bed, and then she observed Melissa opening her arms and spreading her legs wide to accept the big muscular black body that was descending upon her. A moment later, Deanne could barely see her friend, only her right hand on the ebony shoulder and her white knees being splayed far apart by the big black body atop of her. After a wild frenzied copulation on the next stage, ending with a river of cum oozing out of Melissa's well-fucked cunt, then the overhead lights went out there. But back on the first stage where Trish Harwood was located, everything became illuminated once again, and Deanne watched as four monks disrobed upon getting on that stage before joining Trish on the bed that she lay upon.

Then the lights went on to illuminate the stage that Kimberly Reese was upon, with five monks getting up on stage and begin shedding their holy robes, to join Kimberly on the bed that she lay upon. Once all were occupied with touching or pleasing Kimberly in one way or another, the lights went on to reveal Jennifer Irving awaiting the five monks about to get up on stage with her. Following the lighting up of the stage upon which her friend Amber was on, with her Grand Master having disappeared and replaced by five disrobing monks. Allison then noticed the movement in the darkness at the foot of her stage, then the lighting above her went on and four monks were stepping up and began disrobing before her widened eyes. A moment later, Allison found herself being lifted up from her kneeling position by two of the monks, each holding an arm and an ankle and keeping her in the very same position. Looking straight ahead she watched with unblinking eyes, then found herself being lowered, right onto the upright prong that she had been watched the monk who had been shucking at his holy tool, the monk who was now lying on the bed beneath of her and holding his holy shaft in position for her being lowered upon it.

"Oooooooohhhhhhhhhhhhhhhhh ..............................ohhhhh ......................ohhhhhhhhhhhh, my Goddddddddddddddddddddddddd!" she squealed out as her cunny was being split wide apart. The monks who had lifted and lowered her back down now released her ankles, but her hands were guided to their long jutting black cocks, and now the fattest of the four was stepping forward with his holy cock in hand telling her that she was about to receive communion from him. Alone a bit later but still kneeling upon the bed, cum running down her face and dripping out of her pussy, then four different monks were joining her upon the bed to get her onto all fours to accommodate their holy lust and desires. A dozen or so such groups of monks would come to welcome her to their monastery before the reception would come to a close, but it was just before the last group came on stage that was most horrendous of all for Allison, when she was held down on all fours by the recently spent monks, and a pair of wiry calloused hands began caressing her buttocks. "Oh, my Godddddddd ......................no ......................nooooooooo ......................not back there .................................aieeeeeeeeeeeeeeeeeeeeeeeeeeeeeeeeeeee!" she had screamed out as the horny bastard went and shoved his holy cock up her virgin ass! Unbeknownst to Allison, that holy cock up her ass belonged to none other than Father Thomas, the priest at her church and who had arranged for the six of them attending this retreat.

At midnight when the monks began filing out of the dining room dungeon, Allison was thankful for the towel that Father Gannon handed to her, using it to wipe as much of the cum dripping from her face and body. With the towel sopping wet when she was done, Allison wrapped her body with the other towel handed to her by the priest who was now gathering up her heels and clothing, then followed him back up the masonry stairway up and to her room. Letting the hot water bead down upon her body while standing in the shower, her hands hung at her sides as she was just too exhausted to move at all, so Allison was glad to have Father Gannon's assistance as he scrubbed her body down with the soapy hand towel. Then it was her turn to help Father Gannon cleanse himself, but all she had to do was to kneel down on the shower tiles and clean him with her lips and tongue, and later they would retire for the night in her bed. Those little blue pills that Father Gannon took always seemed to work quite fast as the old boy was always hard and ready, often keeping it buried deep up in her as they dosed together, for any lengthy sleep time was not possible with him always atop of her and giving her another good fucking .




Mrs. Melissa Lankford, age 34, news reporter, married ten years with three children: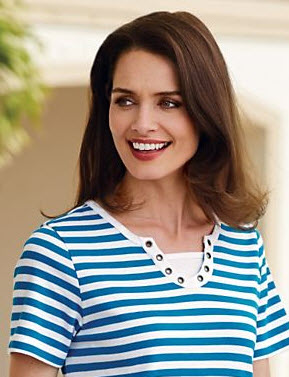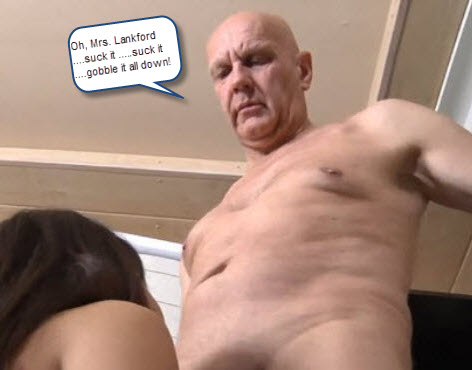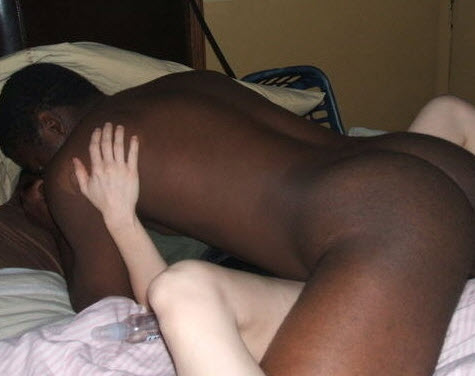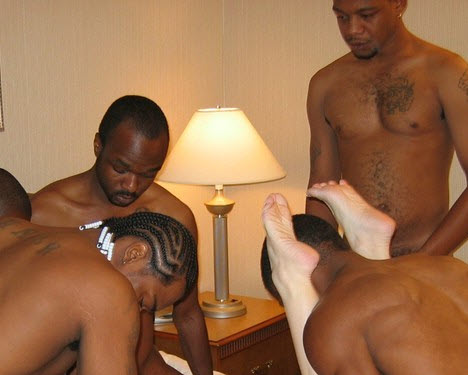 (A) Church's file photo of Mrs. Melissa Lankford, age 36, news reporter, married ten years with three children;

(B) To start off the retreat, Melissa is given a very special communion by Father Mancini from St. Thomas Aquinas of Wooster;

(C) As a special guest in the ceremony of the Black Mass, Melissa is entertained by a Grand Master; and

(D) Picture of five monks sating their unholy lust both on and in the lovely wife.


Having gotten the invitation after being referred by a fellow priest who had similar unholy lust for beautiful female parishioners in his church, Father Mancini took his friend's advice as to filling out the questionnaire if he couldn't wait for that three month period before attending the retreat that he had been invited to, thus he indicated that the woman be: beautiful, married, and under 50 years of age. As to all the other questions, such as height or color of hair, Father Mancini just marked of the box of 'no preference'. Just days after submitting his completed questionnaire, he received an email inquiring if he would like move his invitation to a retreat up to just under two weeks from then as one of the attendees had come down with a serious illness. Apparently in their need to fill the sudden vacancy, a photo attachment of a beautiful woman was enclosed in the email, and Father Mancini was asked if he'd like to be witness to this beauty's indoctrination upon her arrival. Knowing of the red card and the privileges that came with it, Father Mancini jumped at the chance as he could have the deacons handle his absence and a fellow priest from a neighboring town could cover any emergencies, for this lovely beauty would serve to be the very first woman to have his holy cock up her tight little snatch.

After meeting the beautiful woman upon her arrival, touring the grounds of the monastery with her as they followed a Grand Master, Father Mancini knew that he'd definitely be exercising the red card at the first opportunity after she was put under a hypnotic spell. Having looked at the photo that had been attached in the email, that beautiful smile of hers really gave him a rock-hard cock each time he looked at it, so he was determined to have her be the first woman to get a taste of his holy cock. Sitting in on the session where the Grand Master would put under his hypnotic spell, Father Mancini learned that she had only been with one man in her life, surrendering her virginity at age 22 to the man whom she married two years later, thus she had been quite faithful to her marital vows. As he had hoped, under hypnosis the beauty revealed that her husband nor any other male had gotten the pleasure of parting her succulent lips with his cock. Anxious to get started, wanting to help the lovely Mrs. Lankford get undressed and naked, then once he got her on her knees he'd have her help him getting his underpants on down so she could start sucking right away.

"Oh, Mrs. Lankford ...................suck it .....................suck it ...................gobble it all down! Oh, damn ......................oh, sweet Jesusssss ..........................that's so good ..................so much better than I ever dreamed! Oh, Mrs. Lankford ...................what an honor it is to be the first man having his cock part your beautiful lips! Oh, yeah ............................yeahhhhhhhhhhh ..............................oh Godddddd, I'm gonna cum in that beautiful mouth of yours ............................ahhhhhhhhhhh ............................ahhhhhhhhhh .........................ugggghhhhhhhhhhhhhhhhhhh!" Father Mancini groaned out after having reached forward with both hands to wind his fingers in her long brown hair, keeping the beautiful wife there on her knees to taste and eat her first load of male semen. At that moment, the Grand Master knelt over to whisper into the beauty's ear as she sucked upon the thick holy cock in her mouth, saying those key magic words that would have the subject snap out of her hypnotic state. Seeing the beautiful wife's eyes widen in horror as reality set back into her brain, Father Mancini tightened his grip in her hair, just in time for the thrashing to begin .......................for it was like having just hooked a fish and it was trying to spit it out! "Ohhhhhhhhhhhh, Godddddddddddddddd ................................ahhhhhhhhhhhhhhhhhhhhhhhhhhhhhh!" he groaned out while ejaculating stream after stream of holy cum into the struggling beauty's mouth as she tried desperately to spit out the thick goo.

Several minutes later, after the beauty's struggling to toss his cock from her mouth and having been forced to swallow the mouthful of cum, Father Mancini eased his now dwindling cock out from her succulent pair of lips. As the lovely wife seemed to be in a real fucked-up stupor, cum trickling out of the corner of her mouth and dripping down her chin, the sudden shuddering and quivering of her petite body indicated that she was on the verge of losing it all. Glancing over to the movement to his left, Father Mancini observed the Grand Master reaching over to retrieve a plastic trashcan, making it evident that he too thought the shuddering young wife would be tossing her cookies at any moment. But the shuddering and quivering of the beauty's petite body calmed down as she knelt on the floor, with lips slight parted and a long string of cum was about to break and all to the carpeting. Both he and the Grand Master assisted the young wife up from her knees and guided her over to the patient's couch and laid her upon her back, then Father Mancini pushed her trim white legs apart so he could delve down to get a taste of her sweet pussy. Moments later, as the beauty withered about on the chair with both hands clutching the back of his bald head, Father Mancini clutched at her clenching ass as she arched up to feed him her sweet honey as her sexy body convulsed and quivered.

Her body still in spasms from the unbelievable orgasm that rocked her to the core, Melissa eyes widened as could not believe what she was witnessing before her, the of the holy father whom she had met only an hour earlier standing before her while shucking at his swollen shaft. "Father ......................Father Mancini ....................what ..........................what are you doing?" she panted out in fear upon seeing the swelling and straightening up of manhood being shucked. As Father Mancini stepped forward towards her, that look of pure lust on his face unmistakable as he continued shucking his thick boner, Melissa raised her hands up to keep him away, but then strong ebony hands clasped upon her wrists and her arms were pulled up over her head. Melissa then heard the Grand Master's voice giving encouragement to "Give it to her Father .............................give her your holy shaft ..............................rape her with it .......................bless her with your holy cock!" Eyes closed as she tossed her head from side-to-side in disbelief as to what was happening to her, Melissa shivered as Father Mancini took a nipple into his mouth and suckled upon it, then her other tittie was being given the same attention while the evil bastard was rubbing his leaking cockhead up and down the length of her sex.

As she struggled against the holy men, Melissa sobbed "No, please ..........................please don't rape me ............................please don't rape me! Please, Father ........................I gave my vows to my husband Eric .........................and you have given yours too ............................this is wrongggggg! Please ........................pleaseeeeee .....................................I've never been with another man!" "FATHERRRRRRR ................................NOOOOOOOOOOO ...................................aieeeeeeeeeeeeeeeeeeeeeeeeeeeeeeeeeeee!" Melissa squealed out as the heavy holy man speared his holy shaft up into her slick cunny, making him the first man to ever possess her following her wedding day. With Father Mancini's hands on her butt and pulling her up to him each time he speared back into her, Melissa shivered at the realization that this was the deepest that she had ever been penetrated, that such was due to the holy man's cock being a couple inches longer than her husband's. She tried to show no emotion, but Melissa just could not help her cunny from squeezing upon the thick shaft when it pulsated within her, then the Grand Master's commanding voice was once again whispering into her ear. Deep down in the rational part of her mind, it told Melissa not to do it but the hypnotic suggestion whispered seconds earlier had her wrapping her trim legs around the Holy Father's humping ass. Locking her ankles together, pushing down with her locked legs, Melissa arched up into the spearing shaft and took it even deeper into her clenching cunny.

"Ohhhhhh ....................ohhhhhh ................ahhhhhhh ...................ahhhhhh ......................oh, Goddddddddddddddddddddddddd!" Melissa panted out as she arched up and clasped her arms around the Holy Father when the Grand Master released her wrists, squealing loudly as Father Mancini began blessing her with his hot holy semen, the gushing fluid sending her into a wild unabated climax like never before. As her petite body was rocked by spasms, Father Mancini's butt muscles remained clenched and quite taunt but his unseen holy muscle continued to unleash its pent up juices. "That's it, Father ........................bless her .........................bless the beautiful bitch ..................................fill her up with your holy seed .............................fuck your holy baby up in her tummy!" Melissa heard the Grand Master cheering the old boy on, which indeed had Father Mancini slamming down to bury his cock in as deep as possible. With her legs still tied around the old boy's shuddering body, pulling him even deeper than ever, Melissa felt the big old boy shudder atop her body as he groaned loudly while unleashing his unholy lust to flood her fertile womb. Feeling the wetness leaking out of her well-fucked cunny, trickling down her ass to puddle under her, Melissa realized that she had never before received so much male seedlings from her husband in a single mating.

Melissa continued to hunch her ass up while squeezing her entwined legs around the Holy Father, even after his heavy body was totally spent and he had collapsed down upon her, only ceasing her actions upon hearing the Grand Master's voice whispering some hypnotic suggestions into her ear. The audience down in the dungeon below watched as the trim white legs of the young wife slow released their grip around the spent priest, falling off to the sides of the leather couch as the Holy Father began to lift his heavy body up and out of the married beauty. A lot of 'ooohhh's' could be heard in the dungeon as the audience got a viewing of the mess the Holy Father had made on the beauty's matted fleece and slimy puddle of goo at the edge of her beautiful butt, with more of the holy semen oozing out of her well-fucked twat. The audience watched as the beauty began gathering up her clothing to take a shower and prepare to meet up with her friends for dinner, but then she was being told by the Grand Master of a chore that she needed to do before showering, that of cleaning up the mess on the leather couch ..............................which the beauty complied with by dropping down to her knees and bending over so she could lick up the puddle of messy filth!

Following an elegant dinner down in the dungeon with her friends, with the monks occupying surrounding tables around them, Melissa then found herself upon a stage in one corner hidden away in the darkness while watching spotlight coming on at one location at a time. Each time a spotlight lit up a different stage after the last off to throw the entire room into pitch darkness, Melissa got to see another one of her friends being focused upon under the spotlight, putting her in a state of shock upon what she was witnessing. With her mind clear and registering everything at that moment, her instinct as a news reporter told Melissa that 'This would certainly make the front page of the Milbury Review! Father Thomas leads members of his congregation on a retreat to a monastery, all faithful wives and mothers, and somehow all of them lose their scruples ...................allowing a black Master do naughty things to them without putting up a fuss ..............letting the Master she's with have sex with her ....................unprotected sex! How could each of them allow that to happen to them? What would each of their respective husbands say? I'd never allow such a disgraceful thing like that happen to me!'

But moments later, with the dungeon in complete darkness after witnessing her friend Deanne get shagged from behind by her Master, the Grand Master she was with was whispering into some hypnotic suggestions into her ear. Moments later, with her corner being spotlighted upon, Melissa found herself naked upon the bed at the Grand Master was sinking his big black boner up into her tight sleeve. Melissa was now oblivious to anything but the pleasure she was deriving from being fucked senseless by the horny Grand Master, raising her legs up to wrap them around his black ass as he wanted of her, wondering if his words being whispered into her ear would be coming true .....................that when the retreat was over and she left the monastery, she'd be going home with a baby in her tummy, a new baby that had already been blessed personally by a monk or priest in its creation! Oblivious to the large audience, including all her friends she had come with to the retreat, all were now watching the performance that she was giving on stage with the Grand Master. Now it was her turn to shock her friends as she screamed out "Oh, Master ..................yesssssss .................fuck me .................fuck your holy baby up in me .......................knock me up with your little black baby!"

Later, after the Grand Master had spewed his holy seed deep in her fertile womb, all the lights came back on and five horny black monks had shed their robes to entertain her with their holy dicks. Both hands were jerking on a long black dong, a big one shoved up into her cunny, her head turned so she could mouth another holy fucker while the last one wrapped her long silky brown hair around his sticky boner. Twenty minutes later, another four monks were coming up on stage to replace the departing five, all with their big black cocks jutting straight out at her. The four new monks on the stage got to view the lovely Mrs. Lankford with cum streaking her body and hair, cum trickling out from the corner of her mouth and out of her well-fucked pussy. After a quick glance about the room, Melissa got to see all the stages lit up and each of her friends being entertained by four to five horny monks, just as she was being welcomed to their monastery. When midnight came and the dungeon began to clear, Melissa was thankful for Father Mancini's help in having gather her clothes for her as she was slick with cum covering her from head to toe. With Father Mancini's hands full, Melissa led the way up the stone stairway, pulling the Holy Father along by his stiff cock, taking him up to her room where they would shower together before getting into bed to fuck once again and go at it till early morning.


On the way home to Milbury

With the retreat coming to a conclusion, the women were seated around a large table chatting and enjoying quite an unexpectedly fabulous lunch along with wine produced from the grapes grown on the grounds of the monastery. Each woman expressed how wonderful an experience this spiritual retreat had been, how relaxing it had been as each felt rejuvenated, and they were all anxious to return home to their families. Prior to their goodbye luncheon out on the tiled patio of the monastery, each woman in the group had met with her Grand Master for her final farewell session, at which time added hypnotic suggestions were made to assure that all the unsavory events that had taken place in the monastery would be stored deep in the recesses of her mind. And instilled in her subconscious was that if any recollection of such an event ever play back in her mind, she would merely think that she was having a very naughty dream, that such occurring at a religious place like a monastery would be absurd. But also, deep in each one of their subconscious minds an added phrase was instill, one in Latin that only Father Thomas of her church would know about for his personal use ..............................so he could once again enjoy her lovely ass, just like the way he had avidly shagged her rear-end during her stay at the monastery.

As Milbury was a very quiet and conservative town, Father Thomas thought that it'd be fun to spice things up a bit, and nothing like a little bit of gossip would go a long way. Nine months from now, the final results of the week long retreat promised to be a good little starter, especially if one or more of the women ended up giving birth to a dark-skinned baby with kinky hair. But to make things even more interesting, each woman was asked to divulge more information, which would then be used hypnotically by her Grand Master during the private farewell session to take place before she was to meet the group's goodbye luncheon. With Trish Harwood revealing that the only male that she felt certain of having a crush on her was the fifteen year old teen living next door to her, the Grand Master implanted the suggestion that she invite the young man over one day when alone at home, on the guise of needing a bit of help to move a heavy item in the master bedroom of her home .............where she was to tease and seduce him fucking her right on the bed that she shared with her husband. Kimberly Reese had revealed that her boyfriend's father had been the one to take her virginity by force, of which her husband could not match the old boy's prowess, the Grand Master suggested to Kimberly that the PTA president of her oldest child's elementary school along with the principal being a man in his fifties, both be given tryouts in the sack.

With Jennifer Irving having a penchant for older men, the man that she'd have the hots for when she got home from the retreat was her 62 year old father-in-law whom she knew eyed her up when given the chance. Sweet Amber Swanson revealed to her Grand Master that one of the district court judges was always complimenting her as well as eyeing her up when she worked in his courtroom, so she would hint to him that she always wanted to see a judge's private chambers .................where she'd happily get on her knees to take some dicktation from him! Deanne Weatherly innocently revealed in her session that a student from her first year of teaching, apparently still had a schoolboy crush on her as he'd always stop on by to say 'Hi' just before Christmas, thus her Grand Master planted the suggestion that she give the now sixteen year old a very special Christmas present ..................right atop of her desk! The hypnotic suggestion implanted in Melissa Lankford's mind was to volunteer in being the team mom for her nine year old's soccer team, especially as she had caught the handsome young coach eyeing her up after practice one day. From when they returned home, each of the six women would be following the hypnotic suggestions implanted in their final session with her Grand Master, that of: having her use protection when having sex with her husband and/or douching immediately afterwards, while using no protection or douching after sex with other men; and avoiding sex with her husband due the worst time of her month but the very opposite with others. The ultimate goal here was to to have each of the six women getting 'knocked up' and giving birth to a little baby .............one fathered by a man other than her husband!


End of Story.





husband - Eric