Confessing Her Sins
(m/f, i/r, n/c)
by
Black Demon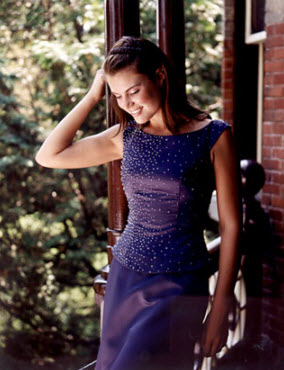 _______________________________________
Standard Disclaimer!
This is a fictional story intended for Adults only!
_______________________________________
************ ***********
Note: The story below is a story in itself. However, it is also a direct continuation
of the earlier story entitled: Star Player I
*********** ***********
Otis Taylor, a black custodian and handyman, had been a part-time employee at the Catholic church for the past several months. Using his skills as a custodian and handyman, it supplemented his income by working several hours a week at the church. The extra income he earned working at the church was nice, but it was the extra perk that had him inquire of the job opening.
That 'extra perk' for Otis, one that he had managed to control and keep well hidden, that of his enjoyment in discreetly ogling all of the lovely white women coming and going to Sunday mass that really made the job a thrill for him. In fact, he made it a point to schedule his working hours at the church to be sure to see the pageant of lovely young white women showing up for Sunday mass. Otis knew that on Sunday, the lovely beauties would be looking their best, wearing their prettiest outfits and sexiest heels.
Ever since Otis was a kid, he'd had a thing for attractive white women, especially attractive married white women. But being black, knew he didn't stand much chance of such a lovely beauty giving him the time of day, basically scoring a zero in this area. He envied their husbands, the lucky bastards with their lovely wives on their arms as they strolled proudly into church each Sunday morning. Otis often wondered and fantasized what it would be like to nail one of the beautiful young wives, feeling her long sexy white legs wrapped around his back, squealing and screaming as he pounded his meat into her.
Each night, particularly Sundays, Otis lay in the darkness of the night as he fantasized of all the sexy white beauties he had seen that day. He made it a point to learn their names, priding himself with his memory of remembering what they wore, then tried to imagine each seductively stripping off their pretty outfits for him.
Then, came his lucky day, the kind of day Otis dreamt about and fantasized about so many times before. He had spotted Mrs. Elaine Williams arrive for Sunday mass, looking especially attractive in her pink dress and white heels. The lovely Mrs. Williams had been one the many subjects of his nightly fantasies, picturing her doing a strip tease for him alone, squealing when he shoved his black meat into her tight little pussy.
Eyeing her trim sexy legs, encased in a pair of white hose, Otis felt his cock lurch in his loose maintenance outfit. 'Am I just feeling especially horny today?' he wondered as he felt the urge to get his rocks off. Sucking in his breath, he imagined the sexy beauty spreading her legs from him, wrapping them around his waist. He realized immediately that she was alone that day, seeing that her husband had not accompanied her on this occasion.
As the lovely woman entered the church, Otis went back to fixing the broken pip that he had been working on, still continuing to feast his eyes on the arriving beauties. He hadn't further thought to the beautiful Mrs. Williams, other than knowing he'd have a good jack off with her image in mind that night. When the service started and everyone was in the church, Otis went about his job, trying to get as much accomplished in the next hour so he could then fiddle with unimportant things while ogling the sexy beauties as the departed.
Then Otis spotted Mrs. Williams talking with the priest after everyone else had left the church. He noticed that she looked a bit distressed and observed the priest nodding and patting her reassuringly on her shoulder, then motioning for her to go to the confessional. His curiosity was building, as was as his cock as it twitched anxiously in his pants, as he saw the lovely wife walk to the confessional.
Otis couldn't help but wonder what was up as the church secretary walked quickly up to the priest and handed him an urgent note. Curious and wanting to know what was going Otis walked up to the priest, inquiring if everything was okay. The priest looked quite concerned as he read the note, then looked to the confessional and back to Otis. He then explained to Otis that there was a sudden emergency, a parishioner was critically ill at the hospital and he needed to attend to him at once.
The priest asked if Otis would inform Mrs. Williams of the emergency and apologize for his not being able to hear her confession at this time, but perhaps she could reschedule with the secretary for later that day. Otis assured him not to worry, that he'd take care of everything and hurried the priest on his way. Cock rising in his pants as Otis made his way to the confessional to relay the message but a wicked idea quickly came to mind.
Otis figured it was a longshot but certainly worth a try. He took his place inside the confessional and assumed the role of priest, curious as to what deep, dark secret and sin this lovely young wife needed so desperately to confess. He wasn't sure he could successfully pull off the scam but figured it was worth a try. Trying to disguise his voice, saying as least as possible, he merely said in a deeper voice "Yes, my dear!"
To his delight, Otis was rewarded immediately when the naïve and distraught young wife seemed to take the bait, hook, line and sinker. He listened as the young wife thanked him for taking her confession on such short notice but she felt she just had to tell him right then, that she'd been carrying the guilt for too long already. First Elaine explained "I'm so glad you could see me today! Normally I'm accompanied by my husband and children but off to watch the professional soccer team that's putting on an exhibition today!"
Unsuspecting, Elaine began to tell him of her confession, stammering as she got to the crux of the matter. "Father ………….I ………….I …………….my son's teenage friend …………he ……………he raped me! My son's friend ……….is ………is black! I ………..I'm so ashamed …………..I ………I haven't told my husband …………….nor reported it to the police! Father ………..I ……………I've sinned …………….I ……………..I took physical pleasure during that awful ordeal! Since then ………I ………..I've dreamt often of that pleasure that over took me time and time again!"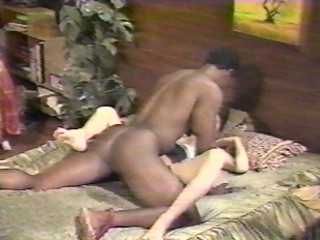 Due to the way the confessional was constructed, it assured that identities of both the confessor and priest are kept anonymous. With Elaine so distraught and ashamed over what she had just confessed to, she never picked up on the fact that she was not in fact giving her confession to the priest.
Otis, playing the part of the priest, he reassured her everything would be okay, telling her that the rape was not her fault. Also, he told her that her body had merely reacted involuntary but that she must not continue to think or dream of the physical pleasure derived from being violated. He advised her that he'd call on her later that day, saying that he knew of a solution to cure her of her dreams or fantasies.
With that reassurance and promise, Elaine was so relieved as she thanked the 'good father', she left the confessional and headed for home. Once she was out of the church, Otis slipped out of the confessional, following the lovely wife out to the parking lot and then from a distance proceeded to follow her home. Relieved at getting her confession off her chest, Elaine felt relieved, unaware of the car following her home.
Moments after letting herself in through the door connecting the garage to the kitchen, Elaine heard the front doorbell ring. Looking through the peekhole, seeing the repulsive black man on the other end, there was no way that she would be opening the door to the likes of someone like that. "Can I help you?" Elaine called out to him.
Hearing her sweet voice from behind the door, Otis knew that he'd have to play his cards right. "Hi, Mrs. Williams! It's me, Otis Brown! I work at the church! I found something that you apparently left behind in the confessional! The secretary asked if I could return it to you right away and gave me your address!" he advised.
Then Elaine recognized the man as the part-time handyman who indeed worked at the church. She felt a bit guilty in the rather abrupt manner she had greeted him with and unlocked the doorknob and safety bolt on the door. However, just because he worked at the church, she failed to take the precaution of merely inquiring just what she had forgotten in the confessional.
"Oh, thank you! What did I forget at church?" she inquired as she came face to face with the rather repulsive looking man. As the man was suddenly quiet, the look on his face turning to a leer of pure lust, Elaine nervously stepped back into the foyer as the man pushed the hardwood door open. "Leave …………..please leave!" she said, voice only a mere whisper in her frightened state.
Confidently, Otis stepped into the house, grabbing the edge of the door and slamming it shut. Seeing the beautiful woman tremble in fear, he rubbed his crotch and advised "I've got just what you need here, Mrs. Williams! A big black cock! Not a young teen's cock but a more seasoned one! You won't have to go on dreaming for more black meat up your horny little twat!"
"You …………..you know! How …………..how did you find out? I …………..I only told Father about it in the confessional!" Elaine stammered. Then the leering man laughed and advised "The good Father had a sudden emergency and I took your confession, sweetie! I thought I'd stop by to scratch that little itch between your sexy legs, Mrs. Williams!" Gulping, realizing that she was alone in her home with this awful man. She had to get away she told herself, then turned and ran towards her bedroom, hoping to lock it behind her and call the police.
With the traction of his rubber soles versus the difficulty she was having in her high heels, in just seconds he caught up with the fleeing beauty at the beginning of the hallway. He grasped the back of her pink dress and the hook easily gave way with part of the zipper becoming undone from his strong grasp as she tried to pull away from him.
In the hallway, Otis grasped her by the arm, pushing the panting beauty up against the wall. He bent down and began nuzzling at her soft tender neck. It thrilled him to hear her sob "Oh, please …………..please ………………….….please don't do this to me!" Laughing, Otis grasped the top of her pink dress and gave it a yank, pulling the front down to her waist. He heard her moan in shame as his hand closed over a lacy white bra cup and thumbed at the hardening nipple.
Elaine fought with all her might, losing her heels in the process as the struggle took them to the doorway of the master bedroom. Her assailant then grasped her torn dress and yanked it down over her hips, then her dress fell to the floor. Elaine sobbed fearfully, now dressed only in her lacy white undergarments and hose.
Otis laughed at the struggling beauty, easily able to physically gain control of this petite beauty. Then, with a shove, he pushed the beautiful wife onto the middle of the king-sized bed she shared with her husband. He then taunted her "Is that the bed that ya share with your loving husband? Is that the bed that the black boy raped ya on? The same bed that you creamed all over that that boy's black cock?"
Arms crossed over her breast, Elaine could only sob in shame as her assailant's words hit the nail right on the head. It indeed was the bed that the teen had raped her on, the bed that belonged only to her and her husband. The bed that she lay awake on at night, dreaming of the fucking that she had received from the teen's big black cock. She shivered, feeling the rough hands caressing her legs, moving up her thighs to the waistband of her pantyhose.
Pam sobbed as her legs were slowly bared, feeling her pantyhose being rolled and pulled down the length of her legs, then off her feet. Then she felt the rough hands return to her waist and shivered as her lacy white panties were being eased over her trim hips. She sniffled, knowing that her sex was being view by another man, feeling so ashamed that this awful man knew the secret that she had borne. 'Oh, God! He knows my secret! He knows I've been raped ………………that I really enjoyed it ……………….that I've been dreaming of the teen who raped me!' she worried.
"Stop ………………..stop ………………….please stop ………….ohhhhhhhhhhhhhh! Oh, God ………………..stopppppppppppppp! Ahhh …………..ahhhhhhhhhhhhhhh! Oh, God ………………….oh, Godddddd ………………..stoppppppppp!" Pam groaned, withering about the bed, involuntarily arching up into the slurping mouth. "Oh, God ……………oh, God ………………I ……………I'm cumminggggggggggg!" she screamed at the top of her lungs.
As the once taunt legs finally relaxes around the sides of his face, Otis lifted his head up as he licked at this slick lips to savor the succulent taste of the beauty's sweet honey. When Otis had begun his feast, the young beauty had her arms tightly crossed over her bra covered breasts. He chuckled in seeing that while he had his head buried between her thighs, the lovely Mrs. Williams had pushed her bra cups up over her breasts and had been fingering her sensitive nipples as she was being eaten out.
Moving up, moving her limp arms to her sides, Otis stuck his tongue out to flick at a stiffened pink nipple. Then he clamped his mouth over her breasts, getting as much in as possible, then sank his teeth into the tender orb. Sucking hard upon her breasts, rolling the large sensitive nipple in his mouth, he heard the beauty moan in both pleasure and pain. Then he paid homage to the beauty's tender twin in the same manner.
Otis knew that he would be leaving telltale bruises on ivory white skin and would have her nipples raw and tender. He wished that he could witness this pretty wife during the next week, knowing she'd have to hide those telltale bruises from her husband. Any lovemaking with the husband would certainly have to be done in the darkness of night. The manner in which he had devoured her tender nipples, he knew that any touch to them over the next week would give the lovely beauty a shiver of pain.
"Ohhhh …………….ohhhhhhhhh …………..ohhhhhhhhh!" Elaine moaned as the handyman sucked and bit upon her tender breasts and nipples, unable to do anything but squirm a bit under the hovering body upon her. Even through the painful bites and nips by the man's sharp teeth, her sensitive nipples still sent shivers of pleasure throughout her body. Raising her arms up, her hands grasped the back of the handyman's head, holding him to her as she continued to moan "Ohhhh …………….ohhhhhhhhh …………..ohhhhhhhhh!"
As the mouthing of her breasts suddenly ended, the head lifting up from her clasping hands, Elaine opened her eyes to see the large muscular handyman kneeling up between her widespread thighs. She saw the white teeth gleaming on his leering black face, then shivered as she felt the thick end of his blunt fleshy shaft brushing up and down her wet slit. Her cunt muscles clenched, then relaxed, over and over again in anticipation of being penetrated by the much-needed black cock.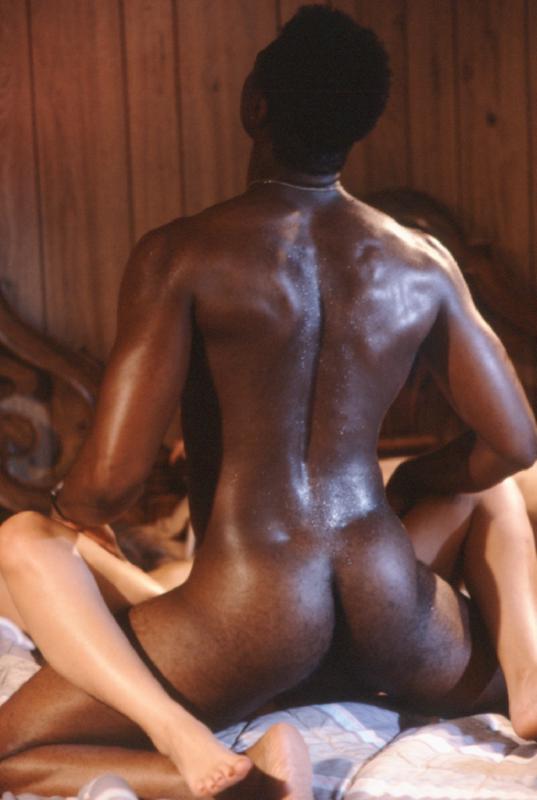 Though this evil man knew of her dreadful secret, Elaine gritted her teeth, telling herself that she didn't want this man and that she shouldn't feel any guilt as he was forcing himself upon her. 'Its not my fault ………..he ……….he's raping me!' she told herself, body shivering in anticipation. But the probing cockhead did not attempt to push in and penetrate her, just continued teasing her now juicing slit.
"Mmmmm …………….mmmmm ……………….mmmmm!" she moaned, signaling to the handyman of her desperate need as she tried to push her hips forward to penetrate herself onto him. "Mmmmm …………….mmmmmphhhh!" Elaine desperately groaned as she reached between their bodies to grasp the man's thick black prong. Her trim fingers were unable the encircle the diameter of the mighty shaft, griping it tightly and holding it into place as she slid her hips down further.
"Ohhhhhh ………………ohhhhhhhhhh!" Elaine gasped loudly as she thrust herself forward, forcing her cuntlips to spread around the thick blunt prong. "Ohhhhhh ………………ohhhhhhhhhh …………………oh, God ………….yesssssssssssssss!" she moaned as she skewered herself on the pleasure giving shaft. "Ohhhhhh ………ohhhhhh ………ohhhhhh ………ohhhhhh ………ohhhhhh!" Elaine panted as she fucked herself onto the black skewer, getting more and more of the needed cock into her horny cunt.

"Please ……………please ………fuck me ……….fuck me ……….pleaseeee!" Elaine desperately pled. "God ………….please ………….please ………fuck meeeeeeee!" she begged. "I need it ……………….please …………..please ………you know what I want!" she added.
Finally, the handyman's large hands grasped her trim hips and his thick black cock pushed deeper into her, giving her several more inches of the lengthy prong. "Ohhhhhh ………………yessssssssss ………….yesssssssssssssss! Ohhhhh, deeper ………….fuck me deeper! Oh, good ……………so good …………….so gooddddddd!" Elaine shivered as her body quivered with pleasure.
Otis groaned as his cock was fully enveloped in the slick but tight groove of the beautiful young wife, making the dream of a lifetime come true for him. He then began to pump his muscular frame up and down into the frantic beauty as she hunched up at his pumping cock, feeling her cunt muscles tighten and squeeze tightly at his throbbing cock. It gave him great pleasure in feeling her arms encircle his shoulders, feeling her long manicured fingers scratching lightly along his back as she encouraged him to fuck her deeper. Then he felt her wrap her sexy legs around his back as she arched up to get him fully into her.
Then Otis decided to taunt the sexy beauty, knowing that she was too far gone and all his for the taking, telling her "You're nothing but a slut for black cock, aren't you, Mrs. Willaims? First enjoy a black boy's cock and now you're creaming all over my cock! Did that black boy cream in your pussy, Mrs. Williams? You let a black boy cum in you, bitch? You didn't make him put on a condom, sweetie?" Not getting a response, he stabbed hard into her "Tell me, bitch! Or I'm gonna take my cock outta ya!"
"No ………..no ……….don't stop, please!" Elaine pleaded, clutching tightly at him with her arms and legs. "He ………….he raped me ……………raped me without a condom! I …………I had to douche it out ………….after!" she blurted out. "Please ………..don't take it out ……………..please ……….fuck me! Oh, yes …………yes …………..fuck me …………….fuck me!" she pleaded.
"Don't want me to take my black cock outta ya, Mrs. Williams? Don't ya want me to put a condom on, Mrs. Williams? Want me to cum in ya? Wanna get knocked up with my little kid, bitch? Tell me what ya want, sweetie!" Otis demanded, slicing his lengthy cock slowly up into her, then slowly withdrawing it till just the cockhead remained enveloped in her clasping cuntlips.
It was a sight to behold as the lovely wife's trim white arms and sexy legs clutched tightly to the muscular black body, locking her trim ankles together, humping back onto the lengthy thrusts of the thick black prong. Then the beautiful wife screamed "Oh, Godddddd! Fuck me …………fuck me! No ………..no …………….don't take it out! Cum …………..cum in me ……………….knock me up ………………knock me up with your black baby! Yes ……………yes ……………..deeper …………..deeperrrrrrrr! Fuck me deeper! Cum in me …………..pleaseeeeeee!"
"Oh, baby …………ohhhhhhh, you're so fuck'n tight! Damn, yer tight! So tight ……………so soft and beautiful! But you're just a slut for black cock, aren't ya, bitch? Gonna make ya my fuck'n little whore! Ya wanna be my fuck'n whore, don't ya, bitch? Oh, baby ………..yeahhhhh ……………..ohhhhhhh, fuckkkkkkkk ………..yeah!" Otis taunted.
"Ohhhh …………….fuck me ………………fuck me! Fuck your whore! Fuck me …………ohhhhh, yessssss ………………fuck your whore with your big black cock! Ohhhhhh ……………yessssssss ……………..oh, Goddddd …………………I ………I'm cummingggggggggggggggg …………ahhhhhhhhhh!" Elaine screamed, tightly embracing the muscular body. Arching up high to get the lengthy cock fully embedded into her womb, Elaine shuddered and quivered in a mind-shattering orgasm.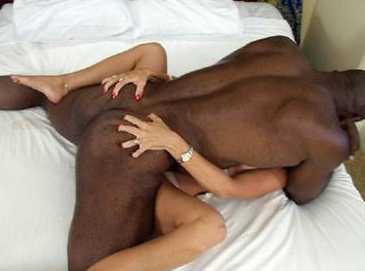 Otis groaned loudly "Oh, baby ……………….gonna cum ……………..gonna fill ya up with my hot seed! Gonna knock ya up, Mrs. Williams! Gonna puff up your tummy with a little black baby! Ya want me to knock ya up, don't ya, bitch? Want my hot seed in yer belly, don't ya, Mrs. Williams? What's yer husband gonna say when ya present him with a little black bastard?"
"Yessssss ……….ohhh, yesssssssss …………..fuck me ………….cum ………….cum in meeeeeeeee! Shoot it ……………shoot it ……………..shoot it in meeeeeee! Godddd ……………knock me up ……………..knock me up with your black babyyyyyyy! I don't care what my husband says ……………..I'll ……………I'll move in with you …………..I'll be your whore!" she panted.
Otis slammed his muscular black frame into the petite body, burying the length of his entire cock into her, holding the trim white hips tightly. "Oh, baby, baby ……ohhhh, here it cums you sweet little bitch! Oh you sweet bitch, you fuck'n whore ……….getting a black cock right on the bed you share with your husband!" he gasped, unleashing his hot cream directly into her fertile womb. Otis groaned as he felt the trim white legs squeeze him tighter, squeezing all the cum out of him.
Late that afternoon, upon preparing dinner for her family, Elaine heard the garage door open and in came the teens chatting about their exciting day. Busy at the sink preparing the vegetables, she greeted them with a 'Hi!' With her husband coming in and closing the door behind him, she leaned back as his arms encircled her waist and turned to the side to give him a quick kiss on the lips.
With the kids out of the kitchen, she felt her husband's hand sliding up and her body shivered as he neared her breasts. "Honey ……..I ………..I'm preparing the vegetables!" she said, trying to deter his advances. "Ahhh …………ohhhhhh!" she moaned, not from pleasure but from pain of having her bruised breasts and nipples from being fondled. To make it worst, her husband mistook her moans for that of pleasure, squeezing her painful breast ever harder and pinching her ultra-sensitive nipples.
When asked how her day was, Elaine advised her husband that she had gone to church as usual, then had picked up things around the house and changed the sheets on their bed. Indeed, she had to pick up the trail of garments and heels that had been stripped off her body by church's handyman, less the bra and panties that he had taken with him as souvenirs. The sheets certainly had to be changed as they had soaked up a lot of leaking fluid from the numerous fucks upon it that afternoon.
After dinner, watching television with her husband, Elaine advised "Honey, with you busy with your job and not having much spare time, wouldn't it be good to hire a part-time handyman around the house? I met the handyman at church while he was fixing a faucet and learned that he's always available to do part-time work. I told him that I'd check with you first! He must be honest and reliable if the church uses him? I could use him to plant some things!" With her husband agreeing with her idea, Elaine could think of only one thing that she wanted Otis to plant …………that being his big black cock into her horny cunt!
After work on Wednesday, Elaine stopped at the church just as the office secretary was about to close up. Hoping that the priest was available to hear confessions, Elaine was disappointed to learn that he had been called out to administer last rites to a patient in the hospital. As the door to the church always remained open to members of its congregation, she knelt before a pew and silently begged for forgiveness.
While repairing some choir chairs upstairs in the church, Otis had heard the clicking of high heels entering the church. Peering out of the window, he watched as the secretary's car pulled out of the parking lot. Seeing other members of the congregation pulling into the parking lot, he knew that he would have to act quickly.
With a half-dozen of fellow church members and friends down below in the pew, Elaine panted, realizing that she could not afford to make a sound for fear of being discovered. Should any noise attract someone's attention drawing that person upstairs to investigate, she would certainly not be able to explain why she was kneeling down upstairs. Certainly, she would not be able to say she was praying, not when she was devoid of all clothing, hand pumping as her head bobbed on the handyman's thick black tool.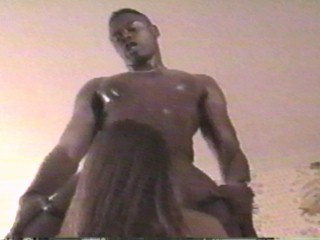 Getting home a bit later than usual, Elaine apologized for being late, saying she stopped off at the church and took time to have communion. Heading up to her bedroom to change before starting dinner, she licked her lips at the slick taste of the communion she had been given. Going to the bathroom, stripping off her dress and drenched panties, she opened the cabinet, gasping slightly as she realized that she had used up the last bottle of douche that she thought was available. 'Oh, God! I'll have to wait till after dinner to run out and buy a bottle! I hope it won't be too late by then!' she pondered.

End of Story.