Con's Revenge IX
(m/f, i/r, n/c)
by
Black Demon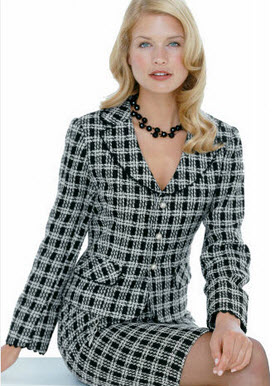 _____________________________________________
Standard Disclaimer!
This is a fictional story intended for Adults only!
_____________________________________________
Braxton Brown wasn't the kind of man to let bygones be bygones. He had done his time and now that he was out of the can but he was hell-bent on exacting his revenge on the public defender Dan Redman, who had been assigned by the courts to defend him. In Braxton's opinion, the fuck'n prick had simply gone through the motions in representing him during the trial. He had been charged with rape, but as far as he was concerned, he had been railroaded. 'A fuck'n victim of the justice system!' he cussed constantly. To Braxton, the young fuck'r of a public defender had merely gone through the motions from the get-go.

Yes, he had raped the young wife or at least had taken advantage of her sexually, which Braxton admitted that technically it could well be classified as a 'rape'. However, the 'rape' had occurred long before her actual cry of rape, a cry made when her husband later caught them in bed together, a time when the bitch was hot for it and not being forced. That young beauty was Mrs. Suzanne Cornell, the beautiful young wife of his boss Grant Cornell. The incident had occurred at a wedding reception for a co-worker of his and Mr. & Mrs. Cornell were among those invited, as was Braxton of course.

In recounting his story to his attorney, Braxton confided that Suzanne Cornell was a real looker and that he had often fantasized nailing her sweet white ass. During the reception, he had noticed that Grant Cornell had huddled up with two of his supervisors and talking business, leaving his bored and frustrated wife to her own devices -- alcohol. And when he noticed his boss's wife wander out for some fresh air, sauntering to the gazebo overlooking the lake, Braxton had decided to make his move.

It was obvious to the opportunistic stud that the young wife was too drunk to think clearly or to effectively fend off his advances, so after trying unsuccessfully to charm his way into her panties, he resorted to the use of force. Braxton confessed to his attorney that he very much enjoyed raping her, defiling his boss's beautiful young wife and leaving her exhausted and sprawled out in the gazebo. He had forced himself into her, got her cunt stretched out good, leaving her swollen and oozing with his potent black seed. It had been the ultimate forbidden fruit!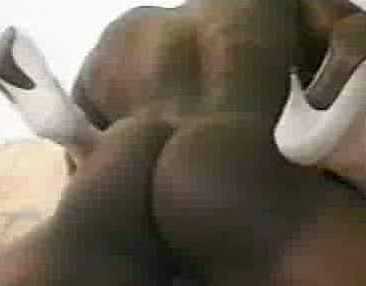 He further admitted threatening her that it would be his word against hers if she cried rape, that he'd claim she was drunk and lured him out into the gazebo for some wild sex as she was angry with her husband for leaving her alone at the reception while he wandered off to discuss business. Braxton had been bluffing of course, grasping at straws in the hope that she would be too proud to subject herself to the humiliation and scandal of reporting the rape. He knew that she could not risk even the remotest possibility that her husband, family, and friends might just believe Braxton's version of the story. That she'd be risking her reputation and her marriage by reporting the crime.

Lust sated from the rape of his boss's beautiful wife, Braxton figured that the ball was then in her court. He had waited and watched nervously from inside the reception hall, then breathed a sigh of relief as he observed the young wife emerge from the gazebo, a bit disheveled and unsteady on her feet but distinctly trying to pull herself together and to surreptitiously sneak back to the reception. He knew at that moment that he was home free. A wicked thrill coursed throughout his body as Braxton recounted the lurid details of his rape and defilement of the young wife, enjoying her struggles beneath his body as he shoved his oversized cock into her tight fitting sleeve.

And when Braxton reported to work the next Monday, he was relieved to note that Grant Cornell was apparently none the wiser that his lovely wife had been 'raped and ruined' on the night of the wedding reception. He then began fantasizing about paying the lovely Mrs. Cornell another visit, this time raping and defiling the young wife on his boss's own marital bed. As gratifying as the first rape had been, Braxton had in mind even more heinous and degrading acts of defilement in store for his boss's young wife.

That next week, Braxton was asked by his boss to do some personal errands for him, goofer duties that Braxton had to do from time to time. Before then he had never thought of taking advantage of the keys attached to the ring holding the car keys, figuring that he be the first one suspected on any burglary or theft to his boss's property. But that was before he ever met the beautiful Mrs. Cornell at the wedding reception ………….before he had taken her by force in the gazebo …………….he spread her legs apart and ripped away the crotch of her pantyhose and panties, then stuck it to her.

With him running personal errands for the headman, there were no time limitations placed on Braxton, just that he had to get them back when Mr. Cornell needed the items. Speeding over to pick up Mr. Cornell's laundry, getting the other errands done in a hurry, Braxton then proceeded to make the drive to the mansion of a house where Cornell resided. Pressing the remote, the iron at the entrance gate slowly opened and he proceeded up the driveway. Garage door rising, he then proceeded forward.

With a buzzer sounding in the house to signal that the entrance gate was opening, Suzanne Cornell peered out of the nearby window and saw her husband's silver benz coming up the driveway. As it was the maid's day off, Suzanne smiled and rushed to the master bedroom, grabbed a nice dress and heels to make herself look elegant and sexy for her husband. She smiled and chuckled as it had been so long since her husband had come home for some afternoon 'nookie'!

Quickly getting out of her shorts and blouse, Suzanne put on her pink dress and white heels, knowing that the outfit was one of her husband's favorites. Hearing footsteps in the master bedroom, Suzanne called out through the door "Be right out, honey! I've got a surprise for you!" Putting on her diamond earrings, zipping up her dress and stepping into her heels, Suzanne then reached for the doorknob. Swinging the door open with a sexy pose, she announced "Ta-daaaaa! Ravish me you stud!" Then she gasped "Oh, my God ……………………youuuuuuuuuu! Why …………………what are you doing here!"

As she had tried to slam the door on him, Braxton was prepared as his quick reflexes blocked that attempt and he moved in on the frightened beauty. Grabbing her outstretched arms at the wrists, he pulled her to him and forced her to her knees. Then he pushed her hands down from belt level onto the bulge in his pants. As the beauty trembled with fear, looking up at him for mercy and sobbing "Please ……………please ………………….please don't make me!", Braxton forced her fingers over the outline of his throbbing hardon.

Moving her hands over to his zipper, Braxton then ordered "Unzip me, bitch!" As the beauty began to weep as she complied with his order, he then forced her right hand into the opening of his pants. Braxton laughed as the beauty cringed upon touching his bare flesh as he had purposely removed his jockeys before making the drive over. "C'mon, Mrs. Cornell ……………………..reach in and grab my nuts!" he ordered. "Ah, yeah!" he moaned as her soft fingers grasped his nut bag. "Yeah, baby ………………..yeahhhh …………………roll my nuts in yer purty hand!" he shuddered out in pleasure from her touch.

Suzanne sobbed in fear and shame as she performed the horrid sex act that the vile intruder was forcing her to do. She had tried to block the rape at the wedding reception out of her mind, fearing the disgrace of having to face her rapist throughout the ordeal of the police investigation and possible rape trial. But now Suzanne realized just how wrong she had been as her failure to report the rape had obviously emboldened her husband's employee in thinking that he could get away with the crime once again.

"Okay, baby ………………pull my dick out!" Braxton ordered. Shivering with pleasure as the beauty cringed as her fingers encircled around his fuck tube and proceeded to pull it out of his pants. As his cock came out into the open air, Braxton saw the tears rolling down her cheeks as she began to weep. "Now lick it!" he growled. As the bitch then tried to back away from him, Braxton let go of her wrists and quickly clamped his hands around the back of her head.

Not only did he prevent her from backing away but pulled her forward, his cockhead glancing off her nose and slid up the length of her cringing face. As he ground her pretty face into his smelly crotch, Braxton felt her hands come up to grasp his stem in order to keep him from rubbing himself against her. Yanking back hard on her hair, it caused her to gasp, opening her lips just enough to force the tip of his bloated cockhead between them. "Open wide, bitch!" Braxton ordered as he forced himself between her lips. "Oh, yeah ………………….ahhhhhhhhhhhhhhhhh!" he moaned in pleasure as the underside of his cock slid over her soft tongue.

Looking down at the fabulous sight, Braxton taunted "Never did tell hubby how I's went and raped his purty wife while he was busy talking about business, huh! Afraid to tell him that his 'goofer' went and did a job on his purty wifey, huh? Bet ya ain't gonna tell him about this either, huh, bitch ……………………..how I's went and made ya suck on a big black dick, huh?" Fucking in and out of her tight mouth, hearing the slurping sounds and he pumped away, Braxton then let his jizz fly as he groaned out "Ahhhhhhhh …………………….yeahhhhhhh ……………………..yeahhhhhhhhhhhhhhhhhhhhhhhh …………………….eat it ………………………….eat it alllllllllllllllllll, bitch!"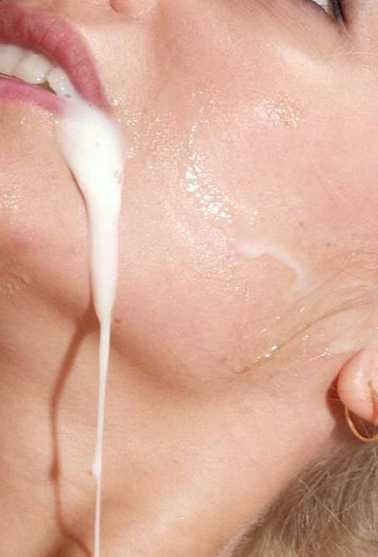 "Mmmmnnnnnppppp …………………….mmnnnnnpppp ……………….mmnnnnnppp …………………………………mmnnnnnppppp!" came the stifled cries as Suzanne choked and gagged upon the spurting cock. Swallowing once, she then managed to push herself away some, to lift her mouth from the lurching cock. But Suzanne was to learn the hard way that her brief release was on purpose as her head was held firm once again. Her eyes widened in seeing the pulsating cockhead expand, then saw and felt the hot white venom as it spit its gooey liquid right into her face. Still coughing and gagging on the cum in her mouth, her face became drenched with the filthy slime.
Holding her stomach as she knelt on the floor gagging on the sticky mess in her mouth, Suzanne shuddered as her stomach lurched in revulsion. The lumpy jizz that she was forced to swallow came right up and poured out over her lips and chin, dripping down onto the front of her pink dress. Having never ever been debased in such a manner, Suzanne was beside herself at being forced to suck a man's penis, much less having the bastard do his 'thing' in her mouth, then having his filth ejaculate all over her face.
Pulled up from the floor, pink dress and bra violently ripped from her body, Suzanne found herself being tossed onto the king-sized bed. Heels peeled from her feet as she tried to spike her assailant, Suzanne was naked but for her thin lacy white panties. But that too came apart quickly with one yank by her muscular attacker. Left arm crossed over her breasts, right hand covering her sex, she pleaded "Please ………………….no, please ………………………….please don't rape me again!" But as her assailant began disrobing, Suzanne knew that her husband's black employee intended on doing just that, only this time ……………right on her marital bed!
Buck naked now, his ebony body glistening, Braxton sneered "If'n ya know what's good fer ya, Mrs. Cornell, ya's lift yer sexy legs up and spread'em wide!" He wished that his wealthy boss was here to see how well his beautiful wife took orders from his 'goofer' as the sobbing beauty slowly complied. Kneeling upon the foot of the bed, he took each of her sexy feet in his hands and leaned forward to lick her soles and toes, first one foot and then the other. Shuffling forward, he then draped her trim sexy white legs over his shoulders and got into position, rubbing his bone hard cockhead up and down her slick slit.
Memories of the mind-shattering orgasm that she had sky-rocketed to during the rape came back to her. Now that pleasure giving shaft was about to skewer her once again as it was knocking on her door. Though she tried to steel her mind, her cunt muscles clenched and unclenched, her slit becoming even more slippery from the love juices that flowed without her control. "Please …………………..please, no ………………pleaseeeeeee!" she whimpered in desperation.
Once Braxton reintroduced the white bitch to his black cock, that was it from then on. The moment he insinuated the bulb of his cockhead into her flowering cunt, the bitch went crazy, moaning "Oooooooooooooooooooo ……………………………ahhhhh ……………………..ohhhhhhhhhhhhhhhhhhhh ……………………………….oh, God ……………………….ohhhhhhhhhhhhhhhhhh!" Then the bitch was arching up at the small of her back to capture more of his lengthy prong.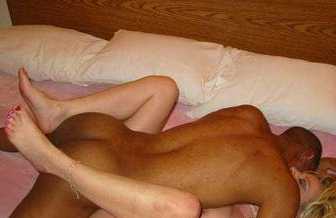 Her desperate pleas, her disgust and revulsion in being forcibly taken once had initially been Braxton's thrill of the conquest. But now, even more, he reveled in transforming the reluctant young wife into a wanton slut for black cock. With her arms coming up to cross over his neck, the back of her heels drumming at his back, Braxton knew she'd be begging for more and more of only what he was capable of giving her. Slicing in and out of clasping cunny, he heard her moan change to "Ohhhhhhhhhhh ………………….yes ……………..yes ……………………..yes ………………………..yesssssssssssssssss!"

Having made himself a copy of the house key, Braxton would merely scale the five foot wall if he did not have use of his boss's car with the remote to the entrance gate. The lovely Mrs. Cornell could not resist his advances as she had become hooked on his intoxicating black meat. After several visits to the home, Mrs. Suzanne Cornell was not a rape victim as she had long since become Braxton Brown's lover. In fact, as Braxton relayed it to the public defender, " ……………….the fuck'n bitch became sex-crazed, insatiable, calling me and hounding me for more sex, not the other way around!"
On the day Grant Cornell did wander home from work early, catching his young wife on their bed and in the throes of passion with Braxton Brown between her legs, the bitch screamed rape the moment she saw her husband at the doorway. Knocked unconscious by a heavy lamp hitting him in the back of the head, Braxton regained consciousness as handcuffs were being slapped on his wrists by the police. Realizing all that she had to lose in fessing up, the bitch had cried rape and Braxton Brown took the fall.

Even though Braxton had explained it all to his attorney, and his story was 100% true, Attorney Dan Redman remained unconvinced. Dan Redman had just shook his head in disbelief, telling Braxton that "No one's going to ever believe that a woman with Suzanne Cornell's looks and pedigree could be transformed from rape victim to willing lover, especially having admittedly forced her to have sex twice and the other acts of defilement that he admittedly had subjected her to.

Braxton pleaded with Dan Redman to grill Suzanne Cornell on the witness stand, guaranteeing that she would break down and finally admit that her husband had not witnessed a brutal rape, but instead passionate lovemaking. However, the naïve and sexually-inexperienced public defender was incapable of believing that someone as attractive and refined as Suzanne Cornell would lower herself in such a manner. Nor could he believe that she would compromise her ethics and good judgment, risking her reputation and marriage to engage in a sexual tryst with the likes of Braxton Brown.

Instead, young Dan Redman told Braxton that he did not believe his story and refused to put the young wife on the stand and attempt to besmirch her good name and reputation, adding that the 'poor woman' had been through enough already. At this point, Braxton's only options were to dismiss Dan Redman and ask the courts for another public defender or accept his attorney's argument to strike a plea bargain and minimize his prison time. 'Damned if you do, damned if you don't!' was the saying that stuck in his mind at this point.
Afraid that he would most likely get another attorney even more incompetent and prejudiced than Dan Redman, Braxton was forced to strike a plea bargain. Reluctantly, Braxton opted for the plea bargain but never forgave Dan Redman for refusing his insistence that he had transformed Suzanne Cornell into a willing lover, a wanton slut for his black cock, that the charges of rape filed the day her husband caught them fucking like rabbits had been fabricated for that day. Copping a plea had cost Braxton his freedom and time that he could never get back.
Dan Redman's logic was that, even if sex had in fact been consensual the day Grant Cornell caught them in the act, plus it had indeed been was rape the first time Braxton nailed her in the gazebo. He shook his head at his client's logic that he was being charged with rape for having been caught in the act by Mrs. Cornell's husband on day when it wasn't rape so the charges were unwarranted even though he had actually raped her on previous occasions. Deep down, Dan Redman thought 'Fuck'n black bastard ……………..only thinking with the head between his fuck'n legs! Think he's fuck'n God's gift to women! Shit, no decent white woman would take someone the likes of this black bastard as her lover!'

By the time Braxton Brown was paroled a couple years later, he had sworn out a vendetta on Dan Redman for selling him down the river. The only question that remained was how to exact his revenge on the fucking punk. Doing some checking once he got out of the can, pulling up Dan Redman's name on the internet by logging into the town's local newspaper, Braxton was surprised and titillated by what he discovered. While he was doing time in accordance with his plea bargain agreement, Dan Redman had gotten married and was no longer a public defender. Also, he was now a junior partner with the law firm of Casey, Griffin and Dunkin.

Going back to the page that contained wedding announcements, he saw that there was a link immediately at the end of the announcement. Clicking onto it brought up a more detailed page on the newlyweds, including a picture of the bride and groom posing in the church. The bride, the former Vanessa Wagner, looked radiant in the photo as Braxton whistled and commented 'Damn, what a fuck'n beauty! That fucker sure lucked out!' Staring at the beautiful bride in the picture, cock hardening in his pants, Braxton's evil mind then went into overdrive. Looking at the groom, he sneered "So ya don't fuck'n believe that a woman with superior looks and pedigree could in fact be raped, defiled and ultimately transformed into a wanton slut, huh, fucker?"
Looking up the name of Dan Redman in the telephone directory, Braxton smiled and chuckled 'This is too fucking easy!' as the prick's phone number and address was right there. Setting up a surveillance of the Redman home, he was very much impressed to discover that his former attorney had scored such a lovely young wife as she looked even more beautiful than in the wedding picture. Smiling and anxious, Braxton rubbed at his growing instrument of destruction as the process of taping, defiling and then transforming the young beauty was going to be a real pleasure.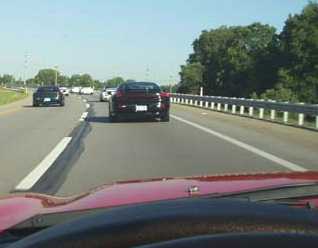 The morning he observed Dan Redman leaving the house with luggage and laptop in tow, with his lovely wife accompanying him, Braxton followed from a distance. As the Redman's car veered onto the airport turnoff, Braxton got excited as he decided it was now the time to implement his devious plan. With the Redman's car at the departure curb and the beautiful wife taking the keys from her husband, Braxton proceeded on by as the punk attorney was getting his luggage out of the trunk.

Placing a phone call to a female accomplice, Braxton briefed her that today was the day they implemented the plan, filling her in on the details. With that done, it was no problem breaking into the Redman's house and waiting for Vanessa Redman to return from the airport. When the unsuspecting wife returned home twenty minutes after he had gained entry into her suburban home, Braxton easily overpowered the young beauty.
Another call was placed to his accomplice, who was parked several blocks away, and Braxton advised her to get on over there. Interrogating the frightened beauty about her husband's trip, he found out that hubby would be gone for several days to take several depositions. It was perfect for Braxton, plenty of time for him to execute his vile plan in its entirety. Then he began grilling the frightened young wife, getting her to divulge bank account information and ATM PIN numbers while his accomplice put on a wig that looked like the pretty bitch's hairdo.
Frightened out of her wits after being accosted by her black assailant, Vanessa was a bit relieved when he began to pry for the bank account information and passwords for the ATM. She had been absolutely terrified at the thought that her assailant had intended on raping her, shuddering at the thought of having a black rapist putting his hands upon her, more so that of having him put vile 'thing' into her body. With the man's accomplice now dressing up, evening putting on one of her dresses, Vanessa figured that the quicker she blurted out the confidential info the better. Once they got the information, she assumed they would then be departing to make their run at the bank and ATM.
Tied to the chair in the master bedroom, Vanessa was not aware of the fact that tripods and camcorders had been brought in when her assailant had opened the door for his female accomplice. Seeing the woman don the wig that was of similar color and style to her hair, also noting that the woman was similar to her in build as she took a dress from her closet, Vanessa knew that this was not a spur of the moment thing but something well-planned in advance. Having divulged all the information, and with the black male telling his female accomplice "Hurry it up so's ya can git yer ass outta here!" before departing out of the master bedroom.
Vanessa breathed a deep sigh of relief as the black bastard left her bedroom. She just wished that his accomplice would hurry up as she had been instructed and leave with her diabolical partner. Only now, with her nerves settling down, could she shudder from the way the bastard had touched her up before the arrival of his partner in crime. At the time it had happened, she could not even think straight as she feared for her life. Vanessa cringed at the recollection of having the bastard's hands cupping her breasts through her thin blouse and bra. Then the bastard was thumbing at her breasts, laughing as she struggled while her nipples began to hardening under his touch.
She was amazed at how the female intruder had transformed herself. Vanessa realized that if the woman bowed her head low and not all her facial profile was visible to the cameras in the ATM, reviewing the footage would have anyone fooled, especially with the woman wearing her dress and broach taken from her jewelry box. But Vanessa didn't care, so long as these low life animals departed the house and left her alone.
As the woman came up from behind her and placed her head next to hers, Vanessa ralized the woman could in fact pass for her. "Wadda ya think, sweetie? Not a bad impersonation, huh?" the woman asked. "Ya know, Brax out there really has a thing going fer ya, sweetie! Damn, the fuck he gave me last week after he had me get dolled like this, he was even calling me Mrs. Redman when he spurted the biggest load cum ever all the way up in my twat! Tell ya, sweetie ………………….he's built like a mule but that day he was bigger than a damn horse!" she was advised.
Eyes wide and jaw dropping upon learning what she had just been told, a cold chill of terror coursed through Vanessa's petite body. Then footsteps were coming down the hallway and the vile man was reentering her bedroom once again, only now carrying two tripods under one arm and a large black bag in his other hand. Equipment put down, Vanessa watched as the man pulled out a camcorder and then toss it over to his female accomplice. "Get this on film before ya leave, sugar!" she heard the man advise his partner.
Trembling as the black assailant approached her with a wide smile on his face, Vanessa pleaded "Please …………………please …………………….I've given you all the correct information on my bank accounts and credit cards …………………..please don't hurt me!" The reply that she got was "Don't ya worry none, Mrs. Redman, Big Bad Brax ain't gonna hurt a purty little thing like ya!" Then the man's large hands were reaching out to her …………………to her breasts as he commented "Ya sure looked purty with yer nippies poking up through yer blouse! I like it like that!"
Closing her eyes and turning her head away as the large calloused hands caressed her breasts, Vanessa felt the man's thumbs searching for and finding her hardening buds. She tried to will her nipples not to respond to the stimulation but they were quickly hardening to the caressing touch, soon indenting her blouse again right through the underlying layer of her lacy white bra. "Oh, nooooooooooooo …………………no, pleaseeeeeeeeeeeeeeeeeeeeeeee!" she shuddered as the vile man bent down to suckle upon a hidden bud.
Sucked and tongued through her blouse and bra, Vanessa shuddered as the vile attacker clamped his teeth around her nipple and began lavishing it with the rapid flick of his tongue. Then the same homage was being paid to her twin breast and that had both aroused nipples standing at attention. With her attacker stepping away, Vanessa opened her eyes and cringed as she looked down to see her blouse all wet at the top of her titties, drenched from the man's drool.
Vanessa then looked to where her attacker had gone, realizing that the woman now standing next to her was filming his every move. The vile man had gone to the far side of the bed, apparently for the sake of the camera view. The man then smiled for the camera as he pulled down the bedspread and top sheet, running his left hand atop the bottom sheet and commenting "Ah, so good to have some nice clean sheets! Sweetie, I's gonna enjoy gitting ya between the sheets! Ya and me's gonna make some sweet music together!"
With the camcorder turned off and being tossed back to the male intruder, Vanessa looked up as the female accomplice advised "Gotta run now! You two lovebirds have fun!" "No, please …………………please don't leave ………………….please, he ………………………….please don't let him rape me!" Vanessa cried out, not wanting the woman to leave her alone with the vile man. "Pleaseeee …………………….don't leave meeeeeeeeeeeeeeeeeee!" she sobbed as the woman disappeared down the hallway.
"Ah, shucks! Guess it's jist ya an me now, Mrs. Redman ………………………jist ya and me all alone in yer nice luxurious house! Now let's ya and me git between the sheets and make some sweet music together, huh!" Braxton taunted the now sobbing beauty. Going behind her, he then reached around with his right hand and placed it under her jaw, turning her head towards the bed. "That the bed ya share with that punk faggot yer married to? The Redman's marital bed? The bed that the beautiful Mrs. Redman's gonna git herself 'raped and ruined' upon" he asked tauntingly.
Tripods erected, with camcorders rolling atop of them, all the events taking place upon the king-sized bed would be captured on tape. Untied from the chair, Vanessa found herself being dragged to the bed and now her arms were pulled up over her head as her wrists were bound to the headboard. Blouse grabbed and shredded, buttons flying about the bedroom, Vanessa could only sob as the man was soon holding up her torn lacy white bra in his hand as her breast were bared for his lewd viewing.
Trying to press her butt down onto the bed as her attacker was pulling her skirt down, Vanessa then heard the tearing of the material as it gave way and the torn garment was being pulled down her legs and off her feet, taking one of her white heels with it. The vile man made no attempt to pull her panties down, instead grasped them with both hands and tore them from her. She cringed as the man held them up to display his trophy to the cameras and then held it to his face as he inhaled deeply. Other heel peeled off her foot and tossed aside, Vanessa was now completely naked upon the bed that she shared with her husband.
Turning to look at her assailant as he bared his muscular black chest, Vanessa trembled with fear as he smiled at her and slowly began to unbuckle his belt. Then, as the pants slowly were pulled down to reveal the thick monstrosity inch by inch, Vanessa's jaw dropped wider and wider in total disbelief. Finally revealed in its entirety as the trousers fell to the floor, Vanessa told herself 'It can't be …………………….a man's member!' Then she remembered what the woman had told her earlier, that her black assailant possessed a cock the size of a donkey! From what she was staring at, the assessment provided to her was quite accurate.
As her assailant proudly displayed the monstrosity hanging down from between his legs, Vanessa trembled in utter fear as the man stepped forward while reaching down to grasp his throbbing tool in his fist. Donkey-sized cock getting even bigger, Vanessa was in a total panic as she trembled and pleaded "Please ……………….please …………..please don't rape me ……………………….not with that ……………………that 'thing'! Please ……………………..please ………………….you'll …………………..you'll kill me with that!"
"Sweetie, this is no 'thing'! Dis here's a cock! Something that the faggot yer married to obviously ain't got between his legs!" Brax sneered. "That faggot husband don't fuck'n believe that a purty little lady like ya could ever git turned on by the likes of someone like me …………………………that she would turn from a prim and proper little lady into a wanton little whore fer a big black 'cock'!" With the wide-eyed beauty staring at his pulsating cock, Brax then asked "Whadda think, Mrs. Redman? Think Brax's Big Bad Babymaker here will soon have ya begging fer it soon?"
Panting in fear, Vanessa screamed out her reply "Never …………………..never ……………….you sick bastard ……………………I'd rather die than have you touch me!" Seeing the man's wide grin as he shucked his mule-sized cock in his fist while stepping towards her, Vanessa shuddered with fear, crying "Please …………….please ………………no ……………………..I'd rather die ……………………………kill me ………………kill me ………………………please kill meeeeeeeeeeeeee! I beg you ……………..kill me!"
Eyes closed with teeth gritted, Vanessa tried to steel herself as she held her legs tightly together. Feeling the foot of the bed sag from her assailant's weight, Vanessa cringed with disgust upon feeling his large calloused hands caressing her legs as they slid up to her knees. Unable to match the man's powerful strength, Vanessa sobbed as her knees were being forced apart. 'Oh, God …………………….let me die ……………………..I'd rather die …………………..than be raped by this …………….this black bastard!' she prayed while fighting to close her splayed legs.

'Oh, Dan …………………..Dan ………………….he's going to rape me! There's nothing I can do to prevent it!' Vanessa shivered as she resigned herself to her awful fate. But Vanessa was totally unprepared when her assailant nuzzled his face down into her soft curls. Never before had a male's face been between her legs before and Vanessa could not believe that a man would want to do such a vile thing. "Nnnnnnnnnnnnnnn ………………..ohhhhhhhh …………………….nooooooooooooooooooooooooooo!" she shuddered as her assailant slowly swiped his hot wet tongue along her sensitive groove.
The once taut body of the beautiful female was now quivering like jello beneath his face as Brax inserted the tip of his tongue into to slick slit. Then he began flicking his tongue within her, lapping up all the sweet honey that involuntarily began flowing. Hearing the moans of the innocent young wife as she fought against the unwanted pleasure he was giving her, Brax knew that he had caught her totally off guard. As he continued tonguing the withering beauty, Brax knew that he had totally unnerved her and she would be all his to devour.
"Nnnnnnnnnnnnnnnnnnnn ……………………….nnnnnnnnnnnnnnnnnnnnnnnnnnn …………………..ohhhhhhhhhhhhhhhhhhhhhhhhhhhhhhhhh!" Vanessa moaned as her petite body quivered uncontrollably as her attacker was literally eating her out. Drawing up her legs that had been withering about on her marital bed, Vanessa planted her feet down onto the mattress and arched up …………………………now offering her now hot and horny twat up into the hungry mouth of Big Bad Brax! "Goddddddddddddddddd …………………….no ………………………..nnnnnnnnnnnnnnnnnnnnnnnnnnnnn!" she whined as he body convulsed, climaxing upon the very first contact of having a man's tongue on her ultra-sensitive clit.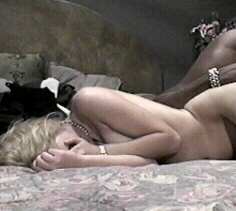 Having convulsed uncontrollably from the mind-shattering climax that she had been eaten to, Vanessa began to sob in shame as she slowly drifted back down to earth. 'Oh, God …………………….how could I ……………………..how could I?' Vanessa sobbed, wondering just how she could have reacted in such a way ……………..taking pleasure from having a man's mouth on he sex! 'Oh, Dan ……………………forgive me ……………………..please forgive me!' she sobbed.
With the young wife sobbing and legs spread in defeat, Brax just smiled as he moved up over the petite beauty while shucking at his lengthy black babymaker. He knew that after taking her to the heights of ecstasy with his expert tonguing, the lovely Mrs. Redman was distraught with herself for having achieved an orgasm in his mouth. Her petite body now limp from the aftermath of her mind-shattering orgasm, her sexy white legs remained widespread for him, as Brax knew that it was the sign of her surrender to him.
Feeling the large hand sliding around her hip and lifting her up into position, Vanessa shuddered as her attacker was now rubbing the thick bulb of his cockhead along her way too tight slit. Trembling with fear, but so ashamed of how her body had betrayed her, Vanessa whimpered "Kill me ……………………….kill me with it ……………….kill me ………………………………please kill me with it!" Eyeslids shocked wide open, eyes rolling, "Aieeeeeeeeeeeeeeeeeeeeeeeeeeeeeeeeeeeeeeee!" she shrieked out in pain as the horrid rape of her body commenced.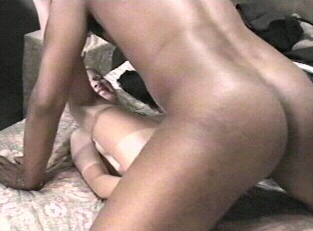 As the thick shaft was literally splitting her in two, Vanessa welcomed the excruciating pain as her punishment for having orgasmed in the man's mouth, believing that she was now getting her just punishment. "Yesssssssssssssssssssssss ……………………….hurt me …………………………hurt meeeeeeeee …………………….kill meeeeeeeeeeeee, you bastard ………………….kill meeeeeeeeee!" she pleaded as her rapist speared his donkey-sized cock up into her petite body.
Her cries of agony, the pleas for him to kill her, were just sheer music to Braxton's ears as he slammed forward with out mercy. "Ah, beautiful ……………………..jist beautiful, sweetie ……………………….Danny boy's gonna shit in his fuck'n pants when he sees a tape of his beautiful little bitch gitting raped outta her mind!" he chuckled as he managed to get ten full inches stuffed up into her tight little twat. "Ahhhhh, baby …………..yer so fuck'n tight!" he panted, holding still so as not to shoot his load prematurely.
With both hands now grasping her firm asscheeks tightly, Brax lunged forward once again with all of his might, grunting "Ughhh! Ughhhhhhhh ……………….shit!" Then, cock fully embedded, Brax taunted his sobbing victim "In all's the way bitch! All 13" of Brax's Big Bad Boy! Like that, sweetie …………….like the feel of my babymaker? Like the feel my black balls slapping up against yer sweet white ass, huh, Mrs. Redman? Danny boy's gonna git a nice little surprise nine months from now ……………….when ya squeeze a little black bastard right out into his waiting hands!"
For Vanessa, the agonizing pain that seemed the fitting punishment for the earlier pleasure enjoyed, she prayed that it would soon end with her death. But to her dismay, the pain began to subside as the raping cock became greased with her emitting fluids and began sliding in and out of her with ease. Feeling the first twinge of pleasure as the raping cock slid back up into her, Vanessa shuddered and sobbed out loudly "No ……………………no ………………………let me die ……………………..oh, God ……….….let me die ………………let me dieeeeeeeeeee!"
Slowly slicing in and out of the raped beauty, Brax knew that he would soon have her begging for more ……………………more of the kind of fucking that could be experienced with a big black cock like his up her horny little twat. And now the young wife's cries of pain had turned to "Oh ……………………..oh …………………….oh ………………………….ooooooooooooooooooooooooooooooooo!" as she brought her knees up and squeezing her bent legs upon his broad hips.
Never had Vanessa ever been fucked in such a manner, never skewered so deeply before. And the wicked curve in the length cock caused it to rub up against her clit on each backstroke, sending unwanted sensations of pleasure coursing throughout her petite body. Unconsciously, Vanessa's bent legs raised up to cross over the broad hips of her black rapist, her heels locking at the ankles to tie herself to him. "Ohhhhhhh ………….ohhhh ……………ohhhh ……………………….ohhhhhhhhhhhhhhh, Goddddddddddddddddd ………………………….ahhhhh ……………….ahhhhhhhhhhhhhhhhhhhhhhhhhhhh!" Vanessa squealed as she arched her hips up into her thrusting rapist.
With her legs tied tightly around him and her body quivering uncontrollably under him, Brax laughed in triumph as the innocent young wife had the orgasm of all orgasms around his raping cock. "Ah, yeahhhhhhh ………………………cream baby …………………………cream all over Brax's Big Bad Boy!" he gloated as the fuck sped up to jackhammer speed, sending his victim skyrocketing into outer space. "Ughhhhhhh ……………….ugh ……………………..ahhhh ……………arghhhhhhhhhhhhhhh!" he groaned as he dumped is copious load into her fertile womb.
Slowly gliding back down to earth, Vanessa shuddered as the thick shaft lost some of its strength and wilted a bit, just enough to slip out of raped slit. She had tried to keep the pleasure giving shaft within her, squeezing her cunt muscles to achieve that end, but her actions only served the opposite instead. Cock greased and wilting, the squeezing of her cunt only caused it to slip right out of her quim. Vanessa gasped at the feel of the hot flow of sticky fluid pour out of her slit and down the crack of her ass to puddle on the bed beneath her.
As reality began to seep back in, Vanessa saw her rapist reach out to the nightstand. Then he was holding up a familiar box and smirking "Now why didn't you tell me yer hubby always uses one of these things, Mrs. Redman?" Looking up at the box, Vanessa gasped and sobbed in shame upon seeing that it was the box containing her husband's protective condoms. Cum oozing out of her raped slit, Vanessa began to hyperventilate as she stared at the unused foil packets being emptied before her.
Just wanting to die as her punishment before the rape had commenced, there had been no need for such a protective item. But with her eventual participation in the fuck, skyrocketing to a mind-shattering orgasm, Vanessa realized the horrid consequences of what the sticky seed could do. "Oh, God ………………please ……………….please untie me ……………………….please let me go ……………………..let me got to the bathroom to douche ………………….I don't want to get pregnant ……………by you!" she pleaded with her chuckling captor.
Brax just laughed at the young wife's plight, telling her "I's know ya's and Danny boy having wanting to start yer family! But how long ya been trying ………………..either Danny jist don't knows how or he jist ain't got what it takes, huh! But don't ya worry cause Brax's Big Bad Boy always gits the job done! Got me nearly two dozen little bastards out there on the streets, sugar!" As she continued to sob, Brax held her legs apart and used two fingers to scoop out the sticky fuck juices. Then holding her nose till she was forced to breathe through her mouth, Brax loved her cringing reaction as he forced her to suck his cum-coated fingers clean.
Twice more that afternoon, Vanessa at first fought against feeling any pleasure as her rapist slithered his muscular black body upon hers, then proceeded to force his oversized cock up into her once again. But slowly, with the wicked length of the curved dick, Vanessa began skyrocketing into outer space where she once again experienced mind-numbing orgasms. In spite of all Vanessa's valiant effort to stave off giving in to her attacker, the betrayal of her own body against her willpower left her completely shaken.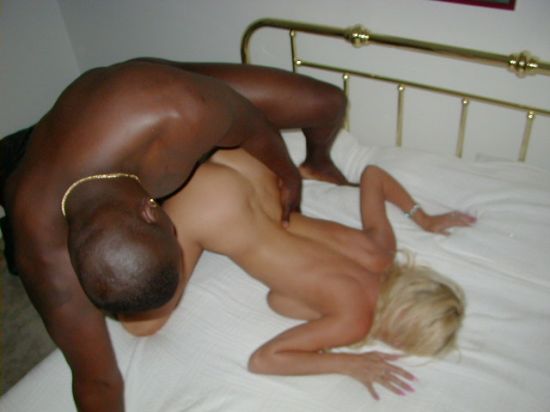 On the third day of captivity, now under the thumb and complete control of Braxton Brown, Vanessa was dressed in just a robe and heels while prepared a steak dinner for her black master. Trying to make sure the steaks were cooked perfectly, Vanessa shivered as Brax came up from behind to grope at the hanging titties. Panting as her nipples were being thumbed and then squeezed, she panted "Oooooooooooooooo ………………………I …………………….I'm going to burn the steaks!"
With only a short time to break the innocent little bitch completely, Brax had not left anything to chance, forcing her to drink liquids in between their fuck sessions. Whether it was orange juice, a pop, or alcohol all were spiked with a potent aphrodisiac that would have her in constant need of sex. Untied at the start of the second day of captivity, he had the sweet young wife climbing aboard and grasping his shaft and fitting it to her hot quim as she skewered herself down onto it.
Drained emotionally of her real life, Vanessa merely looked on as Brax's female accomplice returned each day, dressed to the nines in expensive designer clothes, loaded down with packages and wearing diamonds. All evidence that the woman Brax called Lila had succeeded in her end of the deal, bragging that she had fooled all the clerks and having maxed out Vanessa's credit cards during her shopping spree.

Lila Turner, Brax's accomplice, noted the disheveled and exhausted young wife's condition. Seeing how the once innocent beauty was now obviously under Brax's control, Lila shook her head as she knew from first-hand experience just what Brax was capable of in bed and could imagine what Brax must have put the prim and proper young wife through while she was out fulfilling her end of the operation.
Seeing the young wife hold her head down in embarrassment, as Brax pulled her into his lap while boldly opening the folds of her robe to make a display of fondling her titties and getting her to lift up and place his cockhaead up against her snug hole , Lila taunted her with "Think I'm getting the short end of the stick on this deal here, sweetie! I'm out there shopping till I drop while you get to have Brax's Big Bad Boy stuffed up your hot little twat all day!"
Later, once Brax had shot his load up into the young wife and dumped her unceremoniously onto the sofa, Lila showed him what she had scored that day. Emptying the contents of Vanessa's purse onto the dining room table, she handed over the money that was cleaned out of the bank account and showed him the numerous receipts for expensive clothing and jewelry. Then she handed Brax several parking tickets she got while using Vanessa's car, adding to the five earlier ones from prior days. Brax had just laughed, scoffing and handing them to the distraught wife and taunting her "Here, ya give this to da hotshot lawyer hubby of yers and have him pay the fines!"
Having learned from Dan Redmond's pretty wife that the bastard wouldn't be calling in while away as he needed 100% concentration and preparation for some tough depositions, Brax was busy trying to come up with a new plan. Having wanted to film Redman's beautiful wife being porked by him while talking to the bastard, that was now out of the picture. As his devious mind outlined another hot scenario, Brax smiled as his newly improvised plan promised even better results.
Days later, Dan Redmond waved as he recognized his wife's car slowing down to pick him up at the curb. But then he was in for a shock when a woman of the same build as Vanessa got out of the car and asked "Dan? Dan Redman?" Nodding and asking with concern "Where's my wife? What happened to Vanessa?" "No need to worry! First, I'm Lila, a sorority sister of your wife's! She just can't get out of bed She asked me to take her car and pick you up at the airport, since you'd recognize her car ………….she wants me to bring you home right away!" he was advised.
Taking over the wheel and speeding home, Dan tried to pry more information from the woman next to him. "When I left her a few minutes ago, she was withering about on the bed and moaning! She seemed a bit delirious and just wanted me to bring you home right away!" he was advised. Driving up and looking at the blue car in the driveway, Dan was advised by the woman next to him of "That's my car there!"
Rushing into the house, Dan heard noise coming from the master bedroom, moans from his wife "Oh, Goddddddddddd …………………..oh, Godddddddddddddddddddddddd ……………………oh, my Goddddddddddd ………………………..oh, my Godddddd! Ah …………………ahhhhhhhhhhhhhhhh ………………………argggggggggghhhh! Ah …………………………ahhhhhhhhhh …………………..ahhhhhhhhhhhhhhhhhhhhhh!"
At the doorway to the master bedroom, Dan Redmond's jaw dropped wide open upon seeing his beautiful wife embracing her muscular black lover who was pumping his monstrous fuck stick in and out of her body. Then his wife's lover turned to face and greet him with "Hey, Danny boy ………………….still think a sophisticated white woman wouldn't fall fer the like of someone like me?"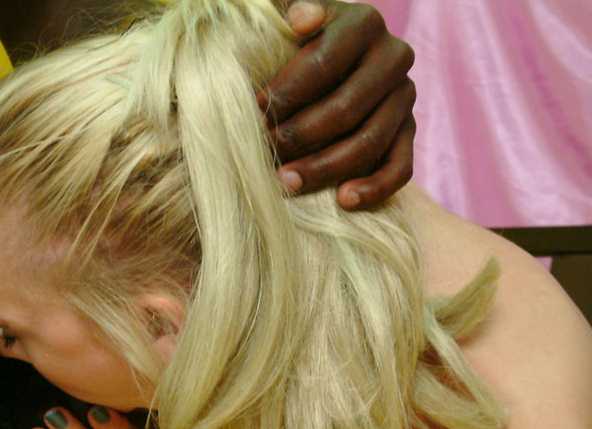 It was a half-hour later that Dan began to revive from being hit on the back of the head by the woman who had been standing behind of him. Tied securely to the chair, Dan shuddered in horror at the sight before him on the king-sized bed. Through blurred eyes, he observed Braxton Brown sitting upright and resting his back on the headboard. Dan swallowed as it was apparent that Vanessa was unaware of his regaining consciousness. Dan watched as his prim and proper young wife was kneeling over the black bastard, shucking at his lengthy pole, then opening her lips wide to suck him into her mouth. 'My, God ………………she's going down on him on her own ……………..not being force at all ……………………….something she's always refused to do for me!' he realized.

End of Story.