Cruise Ship – Day 1
(m/f, n/c, i/r)
by
Black Demon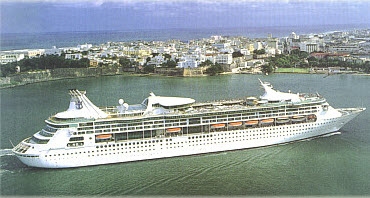 ______________________________________________
Standard Disclaimer!
This is a fictional story intended for Adults only!
______________________________________________
************ ***********
Note: The story below is a story in itself. However, it is also a direct continuation of
the earlier story entitled: 'Cruise Ship Captives'
************ ***********
For Omar Shoron, he could not have a more desirable job in the world as his current position as the 'master crewman' of the cruise ship Isle of Pleasure. Having worked his way up on the ship, this was now the ideal position to give him the access needed to sate his pleasure ……………………that of beautiful women ………………….more precisely beautiful white women ……………………lovely 'married' white women! And for Omar, the thought of possessing the beautiful trophy that belong to a punk whiteboy was the ultimate satisfaction.
There was no wooing or charming the beautiful woman that caught his eye, as that was not Omar's style, for what he loved most was that of having his lovely prey in total fear and fighting back at him to preserve her virtue. Omar's 'MO' as he liked to call it, having gotten that phase from watching American television crime shows, was to lay in wait for the unsuspecting prey and pounce upon the lovely beauty as she headed toward her cabin.
Grabbing and pulling the unsuspecting beauty into an unoccupied interior cabin, the sweet married beauty would then be at his mercy, and it just turned Omar on to hear her whimper and plead with him 'Please …………………..no, please ……………….please don't rape me!' As the cabins were air tight and soundproof, Omar could enjoy hearing their pleas for mercy, then their shrieks of pain as he proceed to rape the crying beauty by brutally shoving his oversized cock into their tight and dry slits.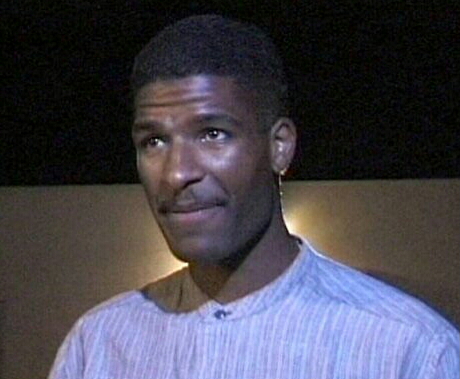 It was just pure music to Omar's ears upon hearing his various victims terrified cries as the lovely beauty was about to meet her horrible fate ………………….that of being raped and ravaged as never before! And in the pitch darkness of the interior cabin, he would have the white beauty struggling even more upon announcing "Time for da purty white woman to sample some prime African beef!"
Being raped by an unseen assailant was one thing, but for the white victim to know her rapist was black made it that much more intolerable, causing her to put up even greater resistance to save herself. A tight grip in keeping her arms held above her head while she struggled and withered beneath him, Omar took great pleasure in then forcing the agonized beauty to take his big black cock into her ever so tight slit. Her whimpers and sobs were just the right toppings to make Omar's cock swell even more.
And later, upon taunting the raped beauty with his intention of spurting his African seed into her fertile womb, the frightened woman would fight even more in her attempt to unseat him. Omar would then have the ultimate thrill as the lovely woman fought with all of her might, with his balls constricting followed by spurting his hot potent cum into her fertile womb. The raped beauty would be totally defeated at that point, giving up whatever fight was left in her, now 'raped' and 'ruined' as she sobbed in shame and humiliation.
The recent news about various cruise ship crimes, in particular one involving a missing passenger with blood stains near his cabin resulting in very little and shabby investigation, people had become aware of crimes committed on the high seas falling into no country's jurisdiction. This made it just ideal for Omar, with the percentage of rapes being quite low already, the likelihood of his victim reporting her violation on the cruise ship was extremely low, probably nil at this point. And even if he was to be caught, the cruise ship line would just make him get off at the next port and tell him to be on his way so as not to draw any unwanted publicity to the cruise line.
With the cruise line looking to cater to all their guests, especially those celebrating a special occasion, those purchasing their tickets through the internet were asked to indicate if such an occasion was the reason for the cruise. And with Omar in charge of all the crew, he got to review all that info, relaying anything that would be relevant to pass onto the crew servicing those particular guests. Taking notes, marking those that he would be certain to see that special attention were given to those particular guests.
And some of those guests with to be given special attention due to celebrating a memorable occasion, would have the honor of having Omar tend to them personally. For this upcoming week-long cruise to Mexico and back, there were eighteen hundred or so passengers booked to date, of which Omar had already noted two dozen of the cabins booked were for couples that may be requiring his special attention.
He'd have to make certain the crew was all squared away before boarding time so he could then turn his attention to the arriving passengers. In his personal notebook, Omar wrote down the names of the couples that would possible require his personal attention and their cabin numbers. On deck when the passengers board and were introduced to the captain and directed to their cabins, Omar would then decide where to maintain or scratch them from his list. After getting to see those special couples as noted in his notebook, it was just instinctive reaction in Omar's head that would be making the decision.
He certainly was looking forward to the ship's whistle sounding 'boarding time' when he could gaze upon the special couples, those that had indicated in the reservations that were on the cruise for their honeymoon or to celebrate a wedding anniversary. Licking his lips in anticipation, when he could gaze upon some beautiful women …………………lovely white beauties celebrating their marriage or anniversary ……………………….Omar would then let the head between his legs decide whether they remained on his list or not!
Of the two dozen or so couples noted initially in his notebook, Omar would whittle the list down to about a dozen or so, keeping the lovely beauties on is list and scratching those that didn't measure up to his standards. And of that dozen or so beauties remaining on his list, her fate and fortune rested in how cautious she would be in traversing alone about the ship. One untimely slip, letting her guard down as she relaxed during the pleasure cruise while thinking that she was in paradise, would have her in Omar's grasp and her paradise turn into hell.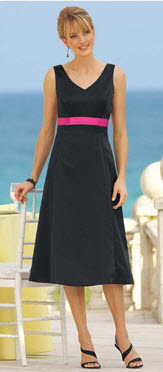 For the young and lovely 25 year old Mrs. Lori Walker, looking so elegant in her black dress with a strip of pink around her waist and black strapped heels, her appearance had Omar's cock immediately rising to the occasion. As she stepped on board to celebrate her first wedding anniversary, her unnoticed admirer was placing five stars next to her name in his notebook. So happy, so relaxed to be on a cruise and away from the hectic grind of the workplace on Wall Street, Lori thought she was safe on board as everything was so clean tidy. With there being a lot of joggers and walkers getting their daily exercise throughout the day, she planned on keeping herself fit on the trip in such a manner.
That first morning, having adjusted to the slight rocking of the shipping and having a good night's sleep, Lori was up early to get in her exercise by walking a mile or so around the ship's deck. Cold out, she had donned her sweats and put on a set of earphones so she could listen to some music as she got in her exercise. But upon stepping out onto the outside deck, the blonde beauty immediately got Omar's attention as he gazed down from his lookout perch on the top deck. The petite young wife, 5'3" and 114 lb., was now being stalked by a demented black rapist weighing 245 lbs. and could easily overpower her.
Head throbbing, the one between his legs, Omar now had his sights set upon the lovely beauty as his target for the first day of the cruise. Looking at the lovely beauty in her beige excercise pants, white top with a light blue sweater over it, he muttered 'Damn, she looks good in anything ....................................and I's bet even better without anything, heh, heh!' Pulling out his notebook, Omar noted that she was on the blue level, with her outside cabin located on the port side and aft of the ship. Then he pulled out the blue deck folder, checked the layout of all the cabins and made note as to which of the interior cabins were vacant.
Wondering how long or how many laps she planned on her exercise walk, Omar called up the assistant under him to man his post while he checked out things below deck, telling that he'd be awhile. Armed with the master key that would allow him entrance into any cabin on the ship, Omar slowly made his way down to the deck just above that on which the sexy blonde wife was getting in her exercise. Finding a vantage point from which he could continue watching his prey, he then began forming a reason for sending off the crewman who'd be on duty should he be roaming about the hall at that time.
Being on the side of the ship from which the young wife had made her appearance to begin her walk, Omar kept his fingers crossed that she would also end it there and not quit while on the other side as his vantage spot only covered the port side. And just as that thought crossed his mind, the unsuspecting beauty rounded the aft corner, breathing heavily and now looking at her wristwatch. With the lovely wife slowing and coming to a stop, he obsevered her sit upon a wooden deckchair to rest up a bit and gaze at the beautiufl sunrise. Down at the main deck, he peered out of the porthole in the doorway and saw that the lovey beauty had her arms draped over the chair behind her head. His cock throbbed at the sight of her sparkling diamond, 'Yer gonna be mine!' he whispered, then Omar was hustling down the crew's stairway and down to the blue deck.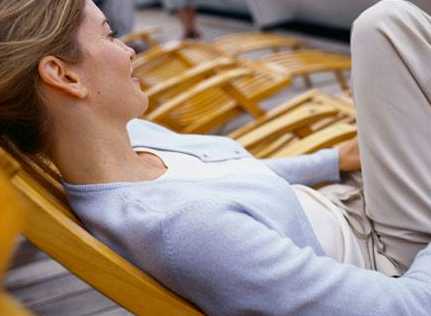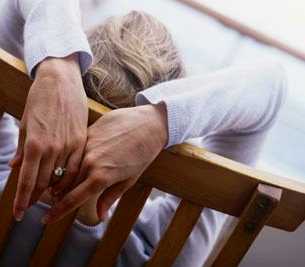 Seeing the crewman named Raheed in the hallway with a stack of new towels for a unit, Omar instructed the crewman to help Musad out on the deck below as the fellow was on his first cruise, then to have Musad help him on the blue deck later. With Raheed disappearing through the crew's stairway, Omar then heard the latch opening for the doorway used by the passengers. Hiding in the vacant cabin located just across that occupied by Mr. and Mrs. Walker, Omar held the door from closing all the way, leaving just it open a fraction of an inch so he could pounce upon the unsuspecting beauty.
A bit winded from her exercise walk, Lori got up from the deckchair and headed down the flight of stairs to the blue deck, unzipping her fanny-pack that she wore around her waist. Though her husband told her the night before to go ahead and grab a bite if she wanted in the morning since he planned on sleeping till noon, Lori had hoped to wake her sleepyhead husband up and have him accompany her to breakfast. But, even if she couldn't wake him, Lori wanted to freshen up some and put on something more appropriate while dining with other guests.
This weeklong cruise to celebrate their first wedding anniversary really signaled a full year of happiness and bliss for Lori and her loving husband. And now, she certainly was looking forward to getting that anniversary present that her husband John had been promising her …………………………….getting started on their planned family! All that packing, last minute scrambling at their respective jobs before heading out on the cruise, had both of them crashing once the got back to the cabin and changed for bed.
Having timely gone off the pill, as the doctor had recommended, Lori was now ripe and fertile to be seeded by her husband. 'Hmmm, if I can get John up ……………….maybe we'll both skip breakfast for a little shipboard romance!' she smiled to herself, feeling that tingling sensation between her thighs at the thought of lovemaking and that 'Today's the 14th which is our anniversary! How appropriate …………………….making love ...........................getting impregnated right on my 1st Anniversary! That would be the ideal present for me!'
'I know what I'll do! Yes …………………..that's it …………………..I'll just quietly slip into the cabin, take a hot shower! Then I'll slip into that pink nightie that always gets John turned-on ………………….tease him seductively ...................................and I guess we'll have to just think of what 'comes up' next!' Lori giggled to herself naughtily, knowing exactly what would soon be coming up under the blanket. Fumbling with her fanny pack, Lori looked about for her cabin key when suddenly a hand was clamped over her mouth and she was being dragged backwards in the cabin across of John and hers.
"Aieeeeeeeeeeeeeeeeeeeeee ………………………….helllllllppppppppppppppppppp! Stop .........................stoppppp …………………..stopppppppppppppp ……………….stoppppppppppppppppp!" Lori screamed out loudly as the hand covering her mouth had been released once the cabin door was slammed shut. Enveloped in the pitch darkness of interior cabin, Lori stepped back and tripped upon the bed frame, causing her to fall backwards onto it. Screaming as large hands grasped her clothing, pulling her jogging pants down along with her panties. Trying to kick at her assailant, her legs were grasped, sneakers and socks peeled off her feet.
The screams filling the airtight cabin were like music to Omar's ears and now he was upon the frightened beauty, pinning her arms above her head. Now, using one of his large hands to pin both of the beauty's trim wrists together, Omar slid his hand up the front of her exercise outfit.. He enjoyed feeling her body tremble under his touch as she struggled in her attempt to get up from under him. Feeling her bra, he grasped the thin strap connecting the bracups and yanked, his hand coming away with the now torn garment.
"Oh, God …………………..oh, God ……………………oh, God!" Lori shuddered loudly as her assailant's rough palm as now cupping and caressing her left breast, then groping at her other one. "Noooooooo ………………..noooooooooooooo!" she sobbed as her jogging top was pushed up and her right nipple being engulfed by the man's hot slobbering mouth. "Noooooooooooooo!" she panted as her assailant now began to feast upon the twin nipple, getting it to swell in his mouth. "Owwwwww ……………………ow ……………….stop ………………don't!" she pleaded as her assailant bit down into her tender breast and nipple.
Maneuvering himself between her flailing legs, not wanting to get himself put out of commission by a kick to the nuts, Omar moved side to side a bit, using his upright cock to bang against her soft inner thighs as an announcement of what she would soon be raped with. Feeling her nipple harden in his mouth from the unwanted stimulation, Omar knew that the beautiful young wife was now chastising herself for the involuntary response being shown. And now, nudging his bloated cocked up against her cervix, he felt her fight even harder to preserve herself from what many women considered to be a 'fate worst than death'!
Indeed, having been raised in a conservative upper middle class atmosphere and going to church every week, Lori could not contemplate such a vile and hideous thing being committed upon herself. In fact, having read articles and seen various telecast of the capture of a vile black man who had been identified by his victims as the serial rapist plaguing the coastal city close to where she lived, Lori had shuddered at the sight of the man's picture and had thought to herself 'My, God ………………….I'd rather be dead than to have his hands on me!'
Now, trying desperately to save herself from this overpowering assailant, Lori writhed about under the man who had her arms pinned to the bed above her head. Feeling the hard flesh bumping up against her inner thighs and nudging up against her sex, and with the man's hands on other parts of her body, Lori heart sank as what had to be the length and size of a baby's arm was certainly not that. 'My, God ……………………my, God …………………….no one ……………….no man could be that bigggggggggggggggg!' she shuddered in absolute fear.
"Oh, please …………………..please ……………………please don't rape me! Please ……………….your ……………………your 'thing' ……………………is too big ........................it's too bigggggggggggggggggggggggg …………………….it won't fit …………………..pleaseeeeeeeeeeeeee!" Lori sobbed, pleading with her assailant not to rape with his monstrous cock that was now seeking entrance to her womanhood. "Owwwww ………………….noooo!" she yelped in pain as the fleshy bone glanced off her cervix in a hard glancing blow as her vile assailant attempted to brutally rape her.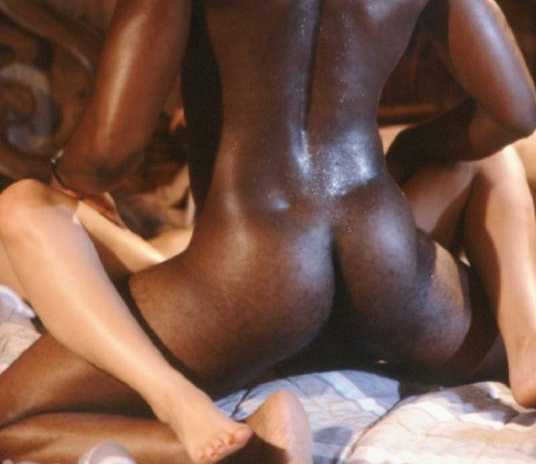 Omar was absolutely delighted with his new playtoy, loved the soft smooth skin of this blonde beauty, plus knowing that her husband lay sleeping in the cabin that was not more that twenty feet away. He loved everything about her: the way she screamed; the struggle she put up; her pleas; her sobbing ………………….but the best was now to come! "Aieeeeeeeeeeeeeeeeeeeeeeeeeeeeeeeeeeeeeeeeeeeeeeeeeeeeeeeeeeeeeeeeeee!" came the sound of music to Omar's ears as he successfully thrust his throbbing bone forward with uncanny airm, spearing right into the beauty's ever-so-tight slit.
Raped by a penis that was so much thicker than her husband's had Lori's cunny stretched wide like never before. With the next brutal thrust, Lori was now being penetrated deeper than ever before, and she realized that there was even that remained of the man's thick rapestick. "Stop …………………………stop …………………………oh, pleasseee ……………please stop ………………….....…it hurts ………................……………it hurtsssssssssssssssssssss ……………………………it hurtssssssss so baddddddddddddddddd!" she cried out in pain.
Compared to what he normally did, having held back till now after having skewered the hot little bitch with half of his throbbing boner, Omar then taunted the raped beauty with "My sweet American beauty …………………………your skin so soft and smooth ……………………………..and so tight against my big hot ……………………African meat!" Just as he had expected, the raped beauty's fight was renewed with an even greater vigor at this point, now knowing that her rapist was black as the darkness surrounding her.
In the darkness, Omar smiled as he thoroughly enjoyed the renewed fight of the beautiful young wife. And then he lunged forward, thrusting further into the crying beauty, again and yet again …………………………..burying the monstrous cock full up to his balls as the agonized beauty whimpered in pain! With the resisting arms in his grasp suddenly going limp, Omar knew the fight was over and the raped beauty was totally defeated. Letting go of her wrists, both hands now grasping her trim hips, the fuck commenced.
With agonizing pain racking her petite body, Lori knew that she would never be the same, never more that innocent wholesome young woman that people admired. 'Raped and ruined' by this vile black rapist, soiled forever, Lori felt so disgraced and humiliated that there was no way she could face her husband again if he knew of her violation. Arms still above her head, fingers now clutched tightly at the edge of the mattress while she was buffeted by the foot long cock that sliced in and out of her raped slit.
Hands on the beauty's trim hips, Omar hammered away at the sexy young wife, enjoying the sounds of her whimpering that filled the cabin. Cock throbbing from all the excitement from this fantastic rape of a beautiful young American wife, Omar could feel his balls tighten as they filled with the precious life-giving seed that he soon would be planting deep in the beauty's fertile womb. 'Ah, to have such a beautiful American beauty to be the mother of his little black bastard ……………………….what could be better in life!' he thought.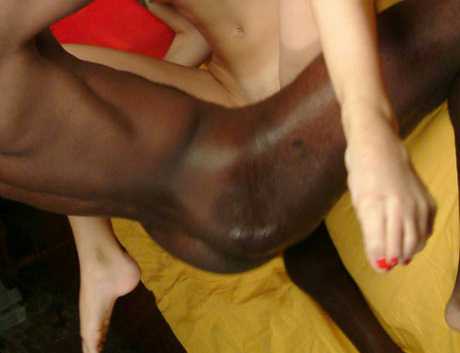 Now, buffeting the soft body of his pretty victim at jackhammer speed, Omar buried himself balls deep and groaned "Ahhhhhhhhhhhhh ………………….ahhhhhhhhhhhh …………………….ahhhhhhhhhhhhhhhhhhhhhhhhhhhhhhhhhhhh!" Spurt after spurt after hot spurt of his thick jizz jetted out of ejaculating cock to fill the young wife to the brim. With no more room for cum to be store in her womb, the thick seed began to overflow from their union joint once he began the final hump to squirt the remaining juices out of his boner.
Whimpering in total defeat, Lori's body trembled and shook uncontrollably as the hot acidity of her rapist vile seed seared her innards. Body shaking, wanting to end it all, she sobbed out "Please ………………………….kill me ……………………………….kill me …………………………..I don't want to live any more!" And then it even got worse when it dawned upon her that 'Oh, God ………………………….he didn't use a condom! I wanted to get pregnant on this cruise ………………….but ......................................but not like this!' Truly, Lori wished she was dead at that very moment!
Then, grabbed roughly by the arm, Lori found herself being pulled off the bed. Forced to kneel on the cabin floor, wrists grasped and pulled forward, Lori shuddered as her fingers were being molded around the slick manhood that had just violated her. The large hand around her closed fisted signaled her to begin stoking the fleshy stem. Then, the man's other hand was at the back of her head, his fingers entwined into her hair and he was pulling her head forward.
Clenched lips bumping up against the top of the fleshy bone in the dark, with the hand at the back of her head pulling her forward, Lori realized then what vile sex act was now being demanded of her. This was something that she had even refused to perform for her own husband, an act that was so vile and demeaning, and now Lori shuddered as the man who had so viciously raped her was now seeking entrance between her still virgin lips. Stomach churning, body shuddering, she felt sick to her stomach as the fleshy tube was now glossing her lips with his leakage.
Lips forced open, Lori wanted to be sick at the taste of the filthy cock being forced into her mouth. It was all so degrading, forced to flick her tongue up against the bloated head to please her assailant, Lori wished that she could throw up on him as it was only fitting retribution for what he was forcing her to do. Shuddering in disgust, she forced herself to obey …………………………pursing her the tip of her tongue to explore the bastard's flaring pisshole!
Face fucked, swallowing each time as the bloated cockhead pushed into the back of her throat, Lori kept a good grip with one hand above the other on the base of the stem. If not, she knew that the bastard would shove the full 12" down into her throat. She wanted to die from this horrid rape and degrading sex act, but not in such a vile way as choking to death on her rapist's filthy black cock.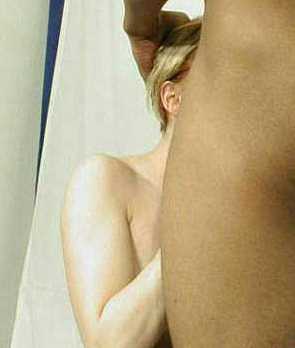 With no need to keep her hands grasping at his cock, Omar reached out in the darkness of the cabin to where the shelf should be, feeling around for the digital camera that he had placed upon it. Camera now in hand, he held it chest high, then snapped the first shot. A blinding flash of light would capture the treasured sight of the beautiful wife on her knees with her hands clasping the base of his black cock while she sucked on the remainder of it.
Camera back down on the nearby shelf, Omar was about to pop his load once again. Clasping her molded fingers again, this time to prevent the young wife from aiming his cock away, Omar planned on giving the gurgling beauty a good taste of some African jizz right before finishing himself off right in her beautiful face. "Arggggggggggg ………………….arggggggggghhhhh!" he bellowed as the first spurt of spunk shot into the beauty's mouth, causing her to gag and retch. Cock pulled out of her mouth, keeping her head in place and hands from moving his cock, spurt after spurt gave the young wife a creamy facial like never before.
Another blinding flash, that of a photo capturing her creamy facial with her hands on the black cock responsible for all that slimy goo right there in the foreground of the picture. Sitting on the cabin floor, her back resting against the bed frame, Lori could only shudder and tremble in her shame. Suddenly, light came into the cabin by the opening of the door. Blinking to adjust her eyes, all Lori saw was the back of the now dressed rapist departing the cabin before the door closed and complete darkness enveloped the cabin once again.
It must have been fifteen minutes after her attacker had departed before Lori gathered enough strength to pull herself up, then she had to feel around in the pitch darkness in search of the light switch. Light switch found finally, Lori saw the sliding door that led to the bathroom. Holding onto the wall for support she stepped onto the bathroom tile and then heard 'Splat …………………splat ……………….splat!'
Looking down at the bathroom tile, Lori gasped in realizing that her rapist's cum and leaked right out of her and fallen onto the tile. Her tight slit was no longer a slit but a widely stretched fuckhole that her rapist had created with the thickness of his monstrous cock and his vile cum was literally pouring out of her. Then Lori gasped loudly in seeing the reflection of herself in the mirror, trying to blink back the tears of shame upon seeing her face that was soiled and coated with a thick layer of filthy cum.
Letting the hot shower bead down on her ravished body, Lori used the bar of soap and washcloth to scrub her body clean. But washing the grime and sweat of her vile rapist from her body was purely superficial, for what really needed washing was all that slimy cum in her cunny that posed the most dangerous threat. Reaching out and grabbing a towel off the rack, Lori began wiping herself and stepped out of the shower.
And now Lori had to go back into the cabin and search for her clothing. But in having forgotten out the large 'splats' of cum that had fallen out of her raped pussy earlier, Lori nearly slipped and fell upon stepping right into the messy goo covering the tile floor. Looking down and cringing and shuddered in disgust as she had just washed the filth off her body, now both of her feet were coated with a thick film of the slimy mess. And upon shuddering, her cunt muscles squeezed reactively, sending rivulets of semen flowing down her inner thighs. Sobbing, Lori went into the shower to cleanse herself once again.
In her jogging outfit once again, less her undergarments that were no where to be found, Lori exited the cabin. Looking at her cabin door, she instead turned to go back up to the main deck. Needing to get to the sundries store in the ship's lobby, Lori needed to purchase some much needed douche before it was too late, if not already. Not packing any with her, she had wanted to get herself 'knocked up' on the cruise, but it was to have been her loving husband doing the honors and not some unseen black rapist doing the nasty deed.
Back at his vantage spot high up on an upper deck, Omar smiled as the harried and frazzled young wife appeared back up on the main deck. He watched as the lovely beauty edged her way slowly to the side railing to then stare down into the deep blue ocean below. 'Uh-oh, she's thinking of ending it all!' he realized. Quickly getting hold of Katrina, the gal in charge of housekeeping on the main deck, Omar advised her that there appeared to be a seasick gal up outside on the main deck and asked that she be checked upon.

"Whew!" Omar sighed with relief upon seeing the raped beauty begin walking along the deck after Katrina chatted with her for a moment. With the young wife entering the ship's lobby, Omar moved off to where he could now look down into the interior of the ship and continue watching the distressed beauty. As she disappeared into the sundries shop, he smiled and guessed what on her shopping list ……………..a potent douche in hopes to keep from getting knocked up!
'Too late, sweetie! Omar don't shoot no blanks! And with all that cum I's dumped in ya an hour ago ……………………better say yer prayers, heh, heh!' he chuckled to himself. Cock twitching in his pants up against the lacy bra and panties he had stuffed into the crotch of his upon getting dressed, he chuckled in knowing that the raped young wife was naked under her jogging suit. 'Damn, she sure had nice tender nipples!' Omar gloated upon thinking how her titties must be aching from the sucking he gave them, plus deliberately nipping the tips of her tender buds with his teeth, wanting them to ache and hurt when touched or even when brushing up against her clothing.
Indeed, Lori was cringing with every movement that caused her nipples to brush up against the course material of the jogging suit. She had examined her tender breasts upon leaving the bathroom, felt the stinging pain from the tiny breaks of her skin put there by her vile rapist's sharp teeth, and observed the bruising getting darker from the rough handling of her breasts. With her undergarments gone, her pussy leaking badly, Lori had resorted to plugging the gaping hole by stuffing half of the washcloth up into it in order to absorb the vile semen.
Had the housekeeper not startled her out at the railing, she just might have given into the temptation of ending it all right there by throwing herself overboard. In the store, Lori had gotten not one but two bottles of the potent douche. One was for immediate usage upon getting back to her cabin in hopes of keeping from getting impregnated by the vile rapist ………………….if the bastard had not already succeeded in getting her knocked up! 'My, God .....................raped …………………………..raped and violated right on my 1st Anniversary! And maybe impregnated by an unseen black rapist!' she shuddered in horror.
If she indeed was impregnated as a result of the rape, though against abortion in general, Lori realized there would be no alternative in this case. But, if she did make love with her husband on the cruise, she certainly did not want to chance things and in turn abort his baby. That extra bottle of douche would prevent that, should they make love but Lori hoped to dissuade him, planning on that 'I'm just too tired!' or any other excuse available. She certainly did not want her husband to observe her bruises, and more so not have him discover her widely stretched condition due to the vile rape.
Back from his vantage point in observing the outer deck, Omar smiled as the raped blonde beauty carried her purchase back towards the door leading to the aft cabins. As she opened the door, Omar mentally relayed to her 'Wish your hubby a Happy Anniversary for me!' Looking at the reservation sheet of the Walkers, Omar wrote on the top in red 'Day 1'! 2 pics!' That would remind him that the first two pictures taken with his digital camera were that of the lovely Mrs. Lori Walker.
'Ah, yes, my dear Mrs. Walker …………………..Omar shall be calling upon you in the near future when the ship docks near yer home! I'm sure you that when ya's git over the rape some, ya'll do anything, anything at all in exchange for not having those lovely pictures of ya made public! And so ya'll be more than willing to part with the expense of renting a luxurious hotel suite for us to spend time together during my free day in port!' he surmised. 'Yes ………………………with more time available, it'll be just ideal to break in that sexy little ass of yers ………………………which I's bet is still cherry!' he smiled.
And then Omar thought 'Hmmm, I's got me an even better idea! I's have ya service me that first hour and then ya'll make me a fortune that day!' With the crew consisting of hundreds of foreign nationals, the majority of them being male, Omar knew that these lusting males would easily part with their hard earned money for the chance of sampling a succulent American beauty like the lovely Mrs. Lori Walker.
'With her taking off from her job, telling hubby she needed to work a bit late, that should allow a good 10 to twelve hours that she won't need to account for! One paying customer ………………..$100 for a half-hour? No- no ………….that won't do!' Omar figured. In deep thought for awhile, he then smiled upon concluding 'Sloppy seconds ……………..no problem! Making his way down to main deck where ship's cameraman was placing pictures in the slots for passengers to view and purchase, Omar glanced at about the boards, then smiled upon coming to the picture of the lovely beauty when came onboard wearing that nice black dress with pink around the waist!' He told the camerman to make an extra print was he'd be taking the one available, surmising that 'Showing this picture to the horny bastards will have her booked throughout the entire day!'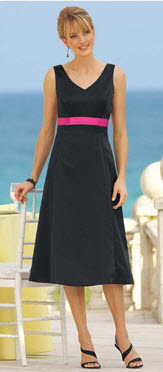 For the distraught beauty, if she knew what Oman'r demented mind, was now formulating, she'd want to take that plunge off the side of the ship right then and there. With a ship full of hot and horny crewmen, Omar was planning a very devious plan of first sampling the lovely young wife once again, and then servicing a boatload or horny bastards. Omar smiled to himself upon, convinced that it would work as he set the time allotted at 'Twenty minutes ……………….for each group of five! For a beautiful American blonde beauty .............................a lovely woman married to a white man ...................................they will only too gladly part with their money for a chance in a lifetime!'
As for price, Omar mulled 'Hmmm, fifty bucks for a handjob or whack off on her sexy legs and feet! And a hundred-fifty apiece for fuck'n her mouth, cunny, or asshole! That's four guys at fifty apiece and three guys at a hundred-fifty apiece …………….for a grand total of six hundred-fifty bucks every twenty minutes!' Omar chuckled as he then calculated 'Twenty-one horny bastards an hour ……………………for at least ten full hours ……………………….my God, she'll wish she had indeed thrown herself overboard when she finds herself servicing more than two-hundred horny crewmen in one day!'
End of Story.