Danielle Duped into Doing it!

(m/f, i/r, n/c)
by
Black Demon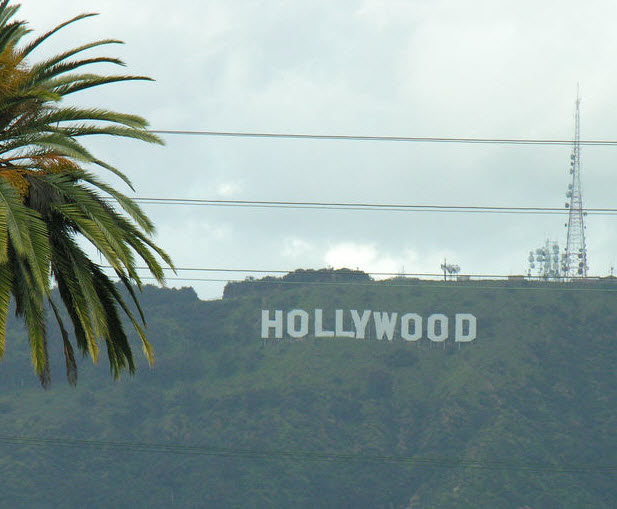 ______________________________________________
Standard Disclaimer!
This is a fictional story intended for Adults only!
______________________________________________
At twenty years of age, married to her high school sweetheart right after she got out of high school, Danielle Minton came to learn just how difficult it was to achieve the goals she had set for herself. From the very first time he had taken out in her freshman year, she had fallen head over heels with Benji (Ben) Woodson who was two years older and a junior, the handsome high school running back on the football team. As the school the attended was not in the large 5A league status, the overall football team was not one producing many college level player, but that was fine with Ben as he was make it as a male model in commercials and eventually hope to get noticed as an actor. Acting had been Danielle's dream also, in fact that's how they had met, during auditions for the high school play.
Ben had left LA a few weeks after he had graduated and they were in contact constantly by email and their cell phones. However, upon his leaving for L.A., they had sat down and had a long talk, deciding that it'd be best that they not hold each other back and date others, especially with he off to the big city and she was about to be a junior in high school. Ben had taken a full-time job as a waiter, working nights so that he could go out on auditions during the day. After that first year apart, when Ben had returned for a week'ss vacation and they dated once again, they decided then renew their relationship and make it exclusive. Danielle had gone to visit him in LA a couple times, but just on weekends during lengthy school breaks, for she was working a couple part-time jobs to save up for the big move to join him when she graduated. After they had been going together for over three years, with Danielle now a senior, her parents had finally come around to accepting her plans to marry Ben after she graduated and move in with him to pursue her modeling and acting career.
With Danielle just out of high school and Ben not having too much money saved, their parents had had helped in covering the wedding expenses. Ben had taken off from his job for a week, coming back home for the wedding and the three day honeymoon they their friends had sprung for. The wedding had turned out perfectly, the sun shining when they were taking the wedding photos, and all their friends and family had turned out to wish them well. Even Ben's boss Mr. Sanchez had flown in for the event, saying he wouldn't miss the event as Ben was one of his top employees and destined to eventually manage the restaurant for him.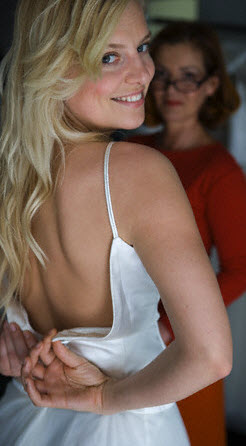 Ms. Danielle Minton


The worry about getting through their first night in the honeymoon suite was just terrifying for Danielle, but the next morning she could breathe a sigh of relief as they headed off to the resort. The three days at the plush resort seem to fly right on by, with her emotions being so high, special of course for it was their honeymoon but more so because the secret she harbored had not been discovered. She was so glad that his high school buddies had snuck in a couple bottles of booze, coralling the groom at the reception, where they kept the toasting ongoing till the booze ran out. Up in the honeymoon suite, this being the very first time in being intimate together, Danielle was all tense and nervous and she could tell that Ben was very anxious to finally 'bed' her. That's where her secret came into play, for during that first year that he had gone to L.A. and they weren't seeing each other exclusively, she briefly had been dating a guy named Tony. Her relationship had been quite different from the one she had with Ben, one that her husband would have uncovered had he not been so intoxicated to know .................that his beautiful bride had lost her cherry to another guy!


With Ben, dating had meant going out to fun places, holding hands and some kisses. After Ben had departed for L.A., she had met Tony at one of her friend's party, a guy much older and more experienced. Tony was 25 and it was quite intriguing to go out on a date with a guy like him, but of course older guys with more experience, and Danielle was just too afraid to say no and have the relationship fall apart. And so, when Tony wanted to do than just kiss, Danielle did what it took to please and keep him .............................letting him take her virginity! Their relationship lasted for eight months, ending shortly before Ben had returned for a vacation and when they renewed their relationship. Ben knew nothing about Tony, not even that she had gone out on a date with him, especially of her losing her virginity to another guy. Danielle planned on keeping things about Tony a secret, especially how 'experienced' she had become sexually through Tony, especially on how she had gotten to like sex .........................rough! Tony would have her get onto all fours, what he called the 'whore slave' position, then fuck her hard from behind!


Dining one night during their honeymoon, Danielle relayed to her now newlywed husband "I was so surprised that your boss took the time off and flew in for the wedding! He seems to think really highly of you, Ben! When I danced with him, he told me of how he hoped to groom you to manage the restaurant for him one day!" "Well, it'll be something to to fall back on …..........if I can't make a go at an acting career! It's a tough one to crack, so many talented guys out there!" her husband advised. Then her husband went on and on about what a great guy his boss Mr. Sanchez was, telling her "He's been really good to me, showing me all the ropes in the restaurant business and really treats me like a son! At first I didn't think that he could take so much time away from the restaurant to make the wedding, so it shocked me when he said that he wouldn't think of missing it! He really thinks a lot of you, cause when he was leaving the reception, he told me how lucky I was to have found someone like you!"



For 60 year old Manny Sanchez, Ben's boss and owner of the the upper-end restaurant, he hadn't had a fuck'n hardon like the one he began sporting when he gazed at the beautiful blond bride walking down the church aisle. He had said a silent prayer in the church, as the lovely bride passed right along side of him, praying "God, oh Jesus ….........................I pray for you to look upon me …......................for I have sent much money back to Mexico to help the poor and help rebuild the church there! Give me your blessing …....................let me find a way into the beauty's tight little panties!" By the end of the evening, after being introduced to the bride by her husband, Manny got a dance with the lovely blond beauty and slyly learned the information needed for him to begin weaving some very devious plans that would eventually lead to him being able to blackmail the lovely bride into his bed.

During the dance, asking seemingly innocent questions of the lovely bride, Manny learned that Danielle planned on retaining her maiden name as it would best not be advertised that she nor Ben being married. She wanted to get some modeling assignments and into the acting field, of course the dream was to become a star, a beautiful actress with box office hits. Apparently she and Ben had thought it out, figured that with both hoping to break into the acting field, teenyboppers were the most influenced fans and there was no point in losing their fan appeal. The teenyboppers had dreams and fantasies like everyone, that of having a movie star fall for them, and being married would certainly destroy their appeal to the young generation. Thus, the lovely beauty would be going to the auditions without her engagement and wedding rings, going there as a single unmarried woman.

Manny wondered 'Does she know what it takes to land a part, even as an extra, a non speaking part in any movie or even on an episode of a television series! Has Ben filled her in? Is she that naive? Does she think that she can break into the acting business without spreading those long sexy legs of hers on the 'casting couch'? Shit, if'n she does, she's one dumb fuck'n blond bitch!' Thinking back to the slow dance with the lovely bride, Manny closed his eyes in remembering how he had purposely leaned on forward with his chest when taking her into his arms for the dance, just so he could rub up innocently against those big knockers of hers. Hand around her trim waist, oh he had so much wanted to slip his hand down some to cup those soft buns in his palm, but he fought the temptation and told himself 'Soon, sweetie ….............soon I'll have both hands on your beautiful ass …..............as I'm giving you a good fucking! And you'll jump at my beck and call ….................while hubby's working his ass off at the restaurant, you'll be working your pretty little ass off in my bed!'

Having pounded the beat for the past two years, he had landed some simple commercial shoots and gotten bit as one of hundreds of extras in a crowd but unable to get his big break into acting. Ben figured he'd keep on trying for a couple more years but was beginning to think that his dream of an acting career would just be pipe dreams soon. He had tried to relay to Danielle just how difficult it was to get a break in the business, but it was also her dream like his and he just didn't want to destroy her dreams, figuring 'She'll learn quickly once she starts pounding the beat, see that there hundreds of other gals with that same dream! And with all those starlet hopefuls being single, desperate to break into the business and will to audition on the 'casting couch', Danielle won't stand a chance! The only ones getting into the business without auditioning on the 'casting couch' were those who father was the casting director or had some movie star parent.

Shaking his head, Ben swallowed upon thinking 'If she ever landed an acting gig, would she tell me that she just lucked out ….......................that she didn't land the part by spreading her legs for some bastard?' Ben had come to learn that those making it in the business got there in one of two way, as the saying went 'It's who you know or who you blow!' Even Ben had resorted to unscrupulous means to get those bits as an extra, hoping that somehow a director would single him out for more or future work. Having met a couple of sleazy casting directors who dined at the restaurant from time to time, sliding it in that he was constantly auditioning for parts and hope to break into the business, he had being approached to do some unsavory things in exchange for getting those bit parts as an 'extra'.

Desperate as he was for the parts, Ben had done as asked, slipping in those pills he was given into the drinks of the female he was dining with. Gals, just like Danielle, were desperate for any type of bit parts to get into acting. Many like Danielle were naive and innocent as to how it all worked, that they needed to spread their sexy legs for the likes of the unscrupulous casting directors that only had pussy on their minds. And these bastards could size up read a gal coming in to audition as to whether or not the 'casting couch' would work or not. When it did work, they'd bang the bitch right in the back room of their office. But if it didn't work, with the bitch being an innocent one, the bastard would bring her over to the restaurant for a drink and something to eat so they could 'discus' her potential for the part. And that's where Ben played a part in the scheme of things, slipped the pill that the casting director would give him on the way to the 'john', whether it be some Spanish Fly so she get all hot and bothered or that of a 'roofie' so the bastard could take the passed out bitch back to his office and rape her.

After a few months of pounding the beat, going to audition after audition, Danielle found that every casting director was a lousy bastard who would be 'hitting' on her and hinting that the part would be hers if she was 'nice' to him. Having given her marital vows to Ben, there was no way she'd spread her legs for any one else, even if that was the only way she could get the part. Married life wasn't all that blissful as she had dreamed for she and Ben rarely spent much time together. Like Ben, she had taken a part-time night job working as a sales clerk at a department store. So at night, she and Ben were apart working at their respective jobs. During the days they be running off in separate directions for auditions. Thus, the time they did get to spend together, they were just to darn beat to make love.

In talking to his lovely young bride, Ben didn't say much when Danielle came back looking flustered and frustrated after another pointless audition. "There's so many gals out there doing exactly the same thing as I am! There's so many sleazy characters out there, all trying to hint that they can get you the part but only if you drop your panties for them!" his wife had frustratingly said before adding that "And once you make it know that you intend on making it on your talent and not your ass, that's the end of the audition and you're shown the door!" Ben hesitated, deciding not to say anything about what it took for a gal to get a part in this town, your reading a script is just the first part of the audition, that the only way to land the part was that of her spreading her legs on the casting couch. Although he loved Danielle so much, he hoped never to hear her being excited in having landed a real 'talking' role, for there was only one way that would ever happen …........................by spreading her long sexy legs for the casting director!

At work, Manny loved to inquire of Ben as to "How's the wife doing in her auditions?" On the last inquiry, his employee would shake his head negatively and tell him as to "Danielle's finally starting to realize just how difficult it is to get a bit part with so many others auditioning as well!" Dying to know, Manny's cock twitched as he inquired "Any low-life director try to pull that 'casting couch' stunt on her?" It was quite exciting to hear "Yeah, she was a bit flustered and frustrated when she came home the other day! I didn't get all the details but apparently one of came right told her a part could be all hers if went to bed with him!" Then Manny needed to ask "Think she'll ever do it to get a part?" He loved seeing the shudder coursing through the young husband as he shook his head in the negative once again before advising that "Danielle's too naive and innocent to do it! Besides, she'd never cheat on me!" Manny thought back to the other day when she had dropped by the restaurant to drop off the bow tie that her husband thought had been in his jacket. He just couldn't take his eyes off those lovely beauties under her green tanktop, remembered the hardon she had given him while causing his mouth to water.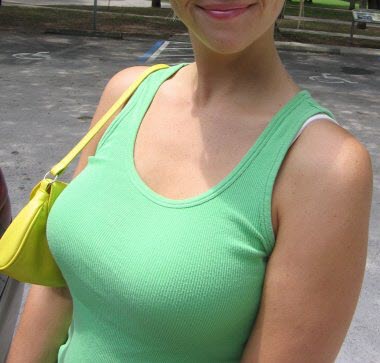 Manny smiled at Ben's last comment, didn't say anything further but wanted to tell the young foolish husband 'Don't be too sure about that, my friend! What I've got up my sleeve is gonna have that innocent little bitch yer married too all hot and bothered when she gets lead down the prim-rose path into thinking she's got a shot at getting that a role she auditioned for. 'Yeah, think it's about time to put my plan into action! Gotta get my hands on those beautiful knockers of hers and bite on those pink nips! Got it all set up with my old buddy Jake 'The Snake' Monroe who I've teamed up with from way back, who I's know would like nothing better than stick'n it to a beautiful bitch that just got herself married! I filled him in on who she's putting down on all her applications that she's single in status and emailed him a picture of her in her wedding gown! He'll be getting her a bit part all right …...................right after he slides that big black snake of his up in her tight little snatch!' Manny chuckled to himself.
Prior to setting up his restaurant years ago, Manny got his start tending bar at a restaurant and there he began making contacts through those drinking at the bar. One such customer had been Jake 'The Snake' Monroe, who just happened to be an unsavory casting director. Slipped a hundred bucks and a 'roofie', Manny did exactly what Ben was not doing, slipping it into the new drink before delivering it to the table where Jake was discuss a potential role with an innocent and starry-eyed beauty who had hopes of one day becoming a starlet. When Jake came up to the bar to take care of the tab, Manny had gotten an invited to come upstairs to his suite in a half hour's time. A half hour later, admitted in by Jake who was clad in just a pair of shorts and sporting a wide grin and pointed to the bedroom and invited to "Help yerselft so some prime and tender white meat, Manny my man!" In the bedroom was the young wanna-be blond starlet of just 20 years of age, lying naked and unconscious on the bed with her legs wide spread and thick cum oozing out of her raped pussy.
That was Manny's first participation in a rape of a young starlet hopeful, one whom he had been instrumental in drugging with a 'roofie' and rendering her unconscious., but certainly not to be his last. Twice he had raped the hopeful starlet that day before reluctantly having to leave for this second job, turning back to look and wonder if the young beauty would even get the part as Jake now had her on her belly and pulling her up to her knees so he could buggar her. That first beauty would always be memorable for Manny, especially when he got to see that she made the supporting cast on a daily soap opera. Both he and Jack would often watch an episode of the soap being played, all while having a video disc running next to it as they took turns fucking her. It seemed like this beauty might just be on her way to stardom, so he and Jake were making some big plans for when she did …........what better than to have a celebrity spreading her sexy white legs for the likes of them in exchange for not making public the x-rated casting couch video they had in their possession!
At his elderly age, having olive skin from his Spanish origin, there was no way that Manny could attract a beautiful young blond who had stars in her eyes in hoping to become a celebrity actress. Wanting a beautiful blond bitch at his beck and call had always been one of Manny's fantasies but there was just no way that would happen in real life, unless of course he could some means of getting a binding hold on some innocent young beauty, some kind of incriminating info or evidence that she was afraid of becoming public knowledge. Now, having recently attended the wedding of his employee to the gorgeous young blond, Manny wanted to posses her ….....................not just once but to make her his own little bitch! His devious mind had gone in to overdrive following the wedding, figuring just what was needed to get the beauty into his clutches, but Manny realized that he just had to be patient and wait for the right timing.
Having learned from Ben as to which agency his lovely wife had signed on with, Manny had all the info he needed to make certain that Danielle would fit the character role to a tee. Jake the Snake would put out the audition notice as normal to all the talent agencies just to get the numbers coming for the interviews, but basically the role would already be reserved, although Jake would me making notes of other young hopefuls that he'd like to have on the casting couch one day in the near future. Danielle would be put through the paces as though it was just a normal audition and told 'You certainly do fill the role ….......but …..........there's a few dozen more auditioning for the role! If you're still right there at the top of the list, we'll give you a call!' A few days later, Danielle would be getting that call that the casting director is really interested in having her fill the role and would she come in to meet personally with the director.
Rushing home from the audition that day, wanting to see Ben before he left for work and to tell him of her great performance that day. "The director really liked my performance and told me I'm right a the top of the list with a good chance of getting the part audition! I've got my fingers crossed that no one auditioning after me gets the nod! Ohhh, I just hope I get the call!" she exclaimed. As she had never been so excited before, her husband told her to keep calm and for her not to get her hopes up too high, and told her "Promise me you'll think rationally if the director does call you in for a follow-up audition! Some of these directors are a bit unscrupulous, you know ….................dangling the part just so he …...............you know …..............can get you into bed with him!" "Ben, you know be better than that! I'd never stoop so low just to get a part!" she scolded.
Desperate to get a break, Danielle was at her wits end and prayed that this would be her shot at getting a foot in the door. Although married 'for better or worse', she want to contribute more than just the tiny sum from her sales clerk job as Ben was footing most of the bills for the apartment and food expenses. Her contribution just seemed to be a drop in the bucket. She'd been 'hit' on a lot of times by a sleazy director, always that come on of 'Maybe if we get together for a drink later, I can put in a good word for you with the producer!' Chatting with other applicants who she'd often see auditioning for the same parts that she be trying out for, making some friends to compare notes with and wishing each other luck in the audition, Danielle had come to learn quickly just what that meant 'Go to bed with me and I'll see what I can do to get you the part!'
Then Danielle began to think about the role she had auditioned for that day, wondering 'What if he tells me the part is all mine ….................if I'm 'nice' to him?' 'How 'nice' would I have to be?' she wondered. 'Maybe …...........maybe …...............if it involves just a kiss, a couple of touching, him grabbing my ass some ….............I'll be able to do it!' At this point, Danielle knew that getting a part would involve some touching, maybe a kiss or two on the cheek but she swore to herself that she would remain true to her Benji. The thought did enter her mind on the what ifs, such as 'If Benji and I hadn't gotten married, then maybe it'd be different, I wouldn't have to worry about being true to my marital vows! But would I be able to let some bastard paw me, have sex with me, just for a part?'
Getting the call that the casting director was very interested in casting her for the part and wanted to meet personally with him that following day over lunch at a swanky restaurant. Danielle felt quite relieved that this follow-up to the initial audition was to be at a public place and not in the casting director's private back office, especially with the director being an elderly black man who seemed to be about sixty years of age. 'What if he puts his hand on me under the tablecloth? Do I dare move my leg away and risk him getting upset with me? Or do I just let him feel me up?' she asked of herself. Danielle shuddered at the thought of the casting director putting his clammy black paw on her leg and maybe sliding his hand up under her skirt. 'So long as he doesn't expect me to earn the part on the 'casting couch' …................letting him have sex with me!' she concluded.
The restaurant where the luncheon meeting was to take place was atop of a new combined business/condominium complex, which Manny Sanchez had invested in a condo unit, one that he and his buddy Jake had already used a couple of times in fucking a young hopeful starlet who had been slipped a 'roofie'. But for this occasion, Manny told his buddy not to slip a 'roofie' in her drink cause he wanted her fully awake, woozie but all hot and bothered cause then she would have a real hard time claiming 'rape'. Learning from Jake that his buddy had just the right concoction to get the beautiful blond bitch climbing the walls and begging to get dicked! And according to his buddy, a waitress at the restaurant would do him favors in exchange for bit parts as she too was a young hopeful looking to break into the business, he'd ask for her section and that way she'd slip the drugs furnished into Danielle's drink.
As his employee's beautiful young wife met with the casting director over lunch at the restaurant upstairs, Manny was busy double checking the mini camcorders set up throughout the condo unit as he zoomed in and out with the remotes located in the large walk-in closet. For the day's events, he was going to let Jake the Snake have her all to himself while he captured it all on a video disc, for Manny enjoyed watching a bitch get it good, knowing that Jake would take 'no' and would rape her if need be. And with her plied with the potent drugs that would be climbing the walls according to Jake, capturing her on video begging for more would be money in the bank. With Jake nailing her every which way throughout the day, with it all caught on tape, it would be the perfect blackmailing tool. With that in his hand, he was going to make the blond bitch his, having her spread her legs for him at least once every week while hubby was at work.
Danielle was quite surprised at just how professional Mr. Monroe was in discussing the part that he wanted to cast her in, telling her that she was just 'perfect' for the role. And as it'd involved a speaking role, though not too many lines, it meant several days of her being on the set and a decent payday for her first stint at acting. Just that fact that she could use that credit on her application for other auditions, getting this role was what she needed. Ordering just a vegetarian salad as she had to watch her figure, Danielle ordered an orange juice when asked for her drink order. But Mr. Monroe interrupted saying "Have a cocktail instead, I don't like to drink alone!" Then Mr. Monroe told the waitress "Bring the lady here a screwdriver instead!" Being a bit wild in high school, Danielle did drink some and did enjoy a screwdriver, but she did whisper to Mr. Monroe that "I don't want to get you into any trouble but I'm not 21 yet!" "Don't worry, they know me here and won't question it!" she was told.
What Jake had slipped the waitress when she was taking their order would have the Danielle feeling quite woozy if she finished her drink, along with feeling a nagging itch in that tight little cunny of hers. During lunch, Jake would throw in a tidbit of "The producer is thinking about expanding your role some after I emailed him a copy of your photos! I assured him that you'd do great at whatever wanted as you're great at role-playing! But we'll just have to keep our fingers crossed on this aspect!" Upon concluding lunch, the plan was for Jake to advise the excited beauty of him also having an office downstairs where he had the contract already drafted up for her to sign and also had an advance to give to her for her upcoming role. Once there, he'd make the sexy bitch another drink, with the added potent Spanish Fly would have her literally climbing the walls and begging for a good fucking to put out the fire between her legs.
A bit woozy from having consumed her screwdriver, Danielle merely thought she was really feeling the effects since she rarely had something to drink during lunch. Totally elated at having landed the part, Danielle just couldn't believe that she had finally gotten her foot in the door as this first role would certainly look good on her credits when completing future applications and in going to auditions. Surprised but quite impressed in Mr. Monroe having another office in this expensive and rather new building complex. Body tingling as she entered the elevator with Mr. Monroe, she felt so relieved at having landed the part on her own talent, and hoped that the producer would consider expanding her role some as the casting director had mentioned. 'And I'm even getting an advance for the role! I can't believe it!' she thought excitedly.
Entering the suite, the initial set up was exactly that of an office, a desk with two chairs in front of it while taking in the view of the city and a small loveseat off near the entrance against the wall. With such a business setting, Danielle was lulled into a sense of security as Mr. Monroe invited her to sit at one of the chairs across from the desk, far less intimidating if he had wanted her to join him on the loveseat. As she looked about at the scenery while Mr. Monroe got a couple glasses out from the bar area and put ice in them. A moment later she was being handed another screwdriver, one that contained a good dose of liquid Spanish Fly. Then she observed Mr. Monroe retrieve some papers that had apparently come over the fax, then heard him exclaim "Good news, Danielle! The producer agreed with my suggestion of expanding your role and had the writers add another scene for you and these are the lines! He wants me to have you read it over, act it out before me and I'm to give him my assessment!"
Handed some stapled documents by Mr. Monroe, Danielle was told "These are the standard contract papers that I need you to sign, then I can give you your advance for the role! I'll then have the producer sign off and get you a copy of the contract, if that's okay with you!" Effected by the drug laced drinks, Danielle squired a bit in her seat as she rubbed her thighs together, not wanting to embarrass herself by reaching down to stroke her now inflamed cunny. Furthermore, her eyes were a bit blurry and her mind unable to think rationally, Danielle accepted the casting director's word of it being a standard contract that required her signature on the bottom of each page. Little did she suspect that in the middle of the paperwork was that of her being paid $1,000.00, the check that she would be accepting, was for her performance in her starring in an x-rated flick.
In fact, the filming of that x-rated flick had begun the instant the door to the suite was opened and held by Jack the Snake for the young starlet to enter. Unnecessary portions would be on on he cutting room's floor, while other portions would be added in later, like the portion where Jake was handing the paperwork over to the hopeful young starlet. In that added portion, the unsuspecting beauty in the foreground, the camera would be zooming in on Jake and the added portion would be him advising that "You've needed to read over the contract that you'll be signing and you should understand that the role you'll be playing is to be in an xxx-rated flick with me ….............................where you and I will be naked to together …...............................with the cameras filming us the entire time …..............a lot of close up shots zooming in while we're have sex!"
Paperwork all signed and the camera focusing on Jake handing over the check to Danielle, and after a bit of conversation, Jake was advising "Here, Danielle, take a look at the lines for the beginning portion of this scene! Looks simple enough! Read it a few times and then gimme a performance! Ad lib it, doesn't have to be the exact words, just give me a nice performance so I can relay how you've done to the producer!" she was told. With her eyes blurry, Danielle was thankful it was in the form of an actor's script with the print large and bold, with spaces between the lines. Reading it over twice, she ran it through her mind, then set the papers back down onto the desk in front of her.
Her initial audition with the casting director, all recorded in preparation for today's addition, had been for a bit role as an a young woman meeting with the judge to plead with him to reduce her young brother's charges to a misdemeanor, telling "Please, if he's charged and sent to the youth detention facility, the basketball scholarship to the exclusive prep academy with be rescinded! It's important that he go there, they're strict and will straight his life out!" The subsequent script was that of the judge character advising of the need for a check of $500 in restitution and she sees that her brother maintains a curfew of 10 pm every night, with a meeting was then scheduled for the following Wednesday for her to bring the restitution check in with her and she would need to sign an agreement to all the terms laid out. Then her next line that she acted out in the audition was "Yes …...............yes, I'll do it …...........I'll do what's needed to keep him out of the correction facility!"
Of course, for the purpose of the xxx-rated flick, the taping of Jake laying out the conditions for the charges to be reduced would have to be cut and spliced in, with Jake's voice advising "If I'm to do you a favor in not sending that no-good brother of yours into the youth correction facility, you're going to have to bring in a check of $500 next week and, of course ….......................one favor deserves another, if you know what I mean! You come up to my office where you're going to be 'nice' to me for doing you this favor! And sweetie, if you don't know what being 'nice' means ….....................yer gonna spread those sexy white legs of yers …......................yer gonna fuck and suck ….........................and ya know I's gonna fuck ya without a condom! Don't ya, bitch?" Once Jake got the bitch into the bedroom adjoining the office, not much editing should be needed to complete the xxx-rated flick.
Using the check that she had received as a prop, with the script calling for her to look hesitant and nervous, Danielle played the role as she nervously handed the check over to Jake and commented "Here's the restitution that you said would cover the cost for the damages that my brother caused! And …................I'll ….............comply with the terms that you've laid out to keep my brother out of the correction facility!" Then the casting directory read the next line of his character's part "You fully understand what that involves, don't you? And you're willing to make that sacrifice to keep him out of the youth correctional facility?" "Yes! Yes ….......................I'm willing to make that sacrifice so his future won't be ruined!" Danielle responded with, as had been written in the script. "Very good, young lady, because your brother's future is in entirely in your hands as of right now!" the cast directory relayed as the script had read.
That subsequent audition completed quite satisfactorily to add into the xxx-rated flick, Jake then congratulated the young beauty on her performance, looking closely to see how the drug-laced drinks were hitting her. He could tell that she was a bit woozy, blinking her eyes rapidly to try and get them focused, and obviously getting hot and bothered by the way she was now squirming about in her chair. 'Damn, she's about good and ready now!' Jake thought, both in his mind and through his head between his legs that was now rising in anticipation. Asking how she liked the view from his office as small talk, then he told her "Come, let me show you the rest of the office! The view is even better from there!" Standing up from his desk, he walked around it and extended his hand to help the beauty up from her chair.
Not wanting to offend the casting director who had given her the part, Danielle was glad for the help up from her chair as the room was spinning about and her legs were wobbly. As the director's arm went around her waist as he guided her to the nearby door, Danielle shivered at the feel of the large hand resting on her hip. Feeling so different, so weird, especially with her cunny so slick and itching so badly that she wanted to reach on down and scratch at that nagging itch. Thinking that it was the alcohol affecting her, Danielle figured she'd just take a quick tour of the office and then bid the casting director goodbye. But upon stepping into the other part of the office as Mr. Monroe closed the door behind them, the sight of the large king-sized bed with covers pulled down told her that this was the 'casting couch' portion of the audition if she wanted to keep the part promised to her.
Edging her way towards the window and away from the bed, Danielle trembled as she looked out at the city limits and made small talk as to what a beautiful view he had from there. But then, with Mr. Monroe directly behind of her and with both hands on her trim waist, Danielle shivered with nervousness in hearing his comment of "Ah, yes …..................what a sight ….................what a beautiful sight!" She knew that comment was not about the view of the sight but his eying up her shapely butt! She then shuddered as the bastard moved up directly behind of her, rubbing his fucking crotch up against her butt. Danielle began to breathe hard upon feeling the bastard's hand moving forward and then upwards some. Then the bastard was nuzzling at her neck, licking her earlobe and telling her that "Oh, sweetie …...............I's been waiting to git my hands on these beautiful set of knockers!" Danielle shuddered as the bastard's thumbs deftly found her her sensitive nipples and flicked at the stiffening buds.
Pinned between the metal railing and the grinding crotch, Danielle panted out "Please …..................oh, please …......................I can't ….........................I can't do this!" "Ya know ya and I are gonna fuck, don't ya?" she heard him say. "Pleasssssssseeee …..................I can't ….....................please don't make me …....................I just can't!" she panted out desperately. But with the potent Spanish Fly in her system and fully in effect, the thumbing of her sensitive nipples had her swaying and rubbing her butt up against the hardon pushing at her. The large hands were now cupping at her breasts and all she could do was to pant in heat. Unable to put up any resistance when the hands left her breasts, Danielle could only shiver as the back of her dress was unhooked and zipper pulled on down. Bra unhooked, dress pulled over her shoulders, she then felt the large hands on her bare back sliding around and then pushing up her loosened bra. "Ohhh, pleaseeeeeeeee!" she shivered as the bastard's calloused hands cupped her bare breasts and then he was pinching at her budding nipples.
Moments later, with her dress puddled around her heels and bra on the floor, Danielle now had her back to the window as the casting director sucked on one nipple while kneading her other breast with his hand. "Ohhhhhhhh …..........................ohhhhhhhhhhhh!" she panted out as the bastard clamped his mouth over the other pinkie, with the bastard sliding his other hand down to rub her leaking cunny through her silky panties. Now she was pressing up against the bastard's stroking finger, wanting in her so she could get that nasty itch scratched. And when the bastard slipped his finger under the leg band of her panties and right up in her pulsating slit, Danielle let out a loud gasp "Ohhhh, Godddddddddd …..................ohhh, Goddddddddddddd …...........................ohhhhhhhhhhh …....................ohhhhhhhhh ….....................ohhhhhhhhhhhhhhhhhhhhhhhhh!" She just had a mind shattering orgasm the instant the bastard's finger rubbed against her swollen clit.
Scooping the young newlywed up in his arms, Jake heard her swoon as bent his head down to mouth her nipple and clamp his teeth around the base of it. Taking her over to the bed and laying her down upon it, Jake peeled off on heel and tossed it back over his shoulder, then did the same to the other. Bending forward and reaching out with his hands, he grasped the waistband of her panties and peeled the silky garment down over her trim sexy white legs. Balling it up, he then tossed it over towards the door of the walk-in closet. As he knelt up upon the bed, with his body blocking the view to where the closet was located, a hand reached out and snatched the wisp of a garment away. Then, pushing at the sexy legs to where the knees were bent upwards, Jake then pushed the knees wide apart as he began to open his mouth wide.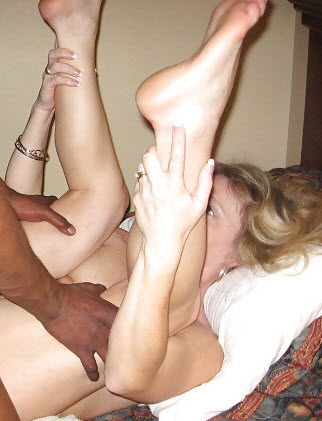 "Nnnnnnnnnnnnnnnnnn ….......................ohhhhh, Godddddddddddddddddddddddddddddddddddddd …............................ohhhh, my Goddddddddddddddddddddddddddddddddddddd!" the young wife squealed and trashed about as she was being eaten out for the very first time. Her long blond hair whipped about as she tossed her head from side to side as she arched up into the casting director's hot slurping mouth. "Ohhhhhhhhhh, Goddddddddddddddddddddddddddd!" she panted as Jake's tongued snaked up into her juicing slit. In just a few minutes of timing lapsing, the inexperienced young beauty was grabbing at the back of the bastard's head, arching her hips up, and screaming "Oh, Goddddddddd …....................I"m cummmmmingggggggg …...........................I'm cummingggggggggggggggggggg …...................ahhhhhh ….................ahhhhhhhh …..............ahhhhhhhhhhhhhhhhhhhhhhhhhhhhhhh!"
Lying on the bed in stupor, the young wannabe starlet was oblivious to the devious casting director having gotten off the bed and stripping off his clothes and now shucking at his donkey-sized cock. She was also unaware that two of the five cameras were zooming in to capture her first 'casting couch' audition from all angles and directions. Her facial expression would be priceless when the fear could seen in her eyes when the fat cockhead knob was being rubbed up and down her way too tight slit, along with her panicked plea "Oh, no …...............noooooooo ….........................noooooooooooo …...................please no, IT'S TOO BIG …...........................IT'S TOO BIG!" And as her petite hands pushed up the burly black chest, it became obvious when the black bastard lunged forward and the blond beauty screamed "Eieeeeeeeeeeeeeeeeeeeeeeeeeeeee …...........................eiiiiiiiiiiiiiiiiiiiiiiiiiiiiiiii …..........................stoppppppppppppppp …...........................stoppppppppppppppppppppppppppppppp ….....................ohhhhhhhhhhhhhhhhhhhhh!"
But once the donkey-sized cock became a part of her, Danielle could not believe just how good it felt and now that nasty itch was gone. In fact, it was as if it was literally being scratched as the casting director began sliding his massive cock in and out of her juicing slit. So good was that feeling now between her legs, so much better than when she and Benji made love together, way better. Even better that the rough sex that she had enjoyed with Tony when there was that gap in her relationship with Benji. Using her cunny, she began to squeeze at the thick shaft, pushing up to meet his every thrust. Wanting him deeper in her, she threw a leg over his ass, then followed with the other and locked her ankles together while panting out "Ohhhhhh, yesssssssss …..........................fuck me …...................fuck meeeeeeee …...................deeper ….....................deeperrrrrrrrrr ….............................fuck me deeperrrrrrrrrrrrrrrr!" It was to be one unbelievably wild fuck session, one that Manny Sanchez couldn't ask for anything better in even a real performance from this aspiring actress, one that had Manny so hot for the beautiful bitch that he had to get in on the action instead of waiting to blackmail the dumb bitch!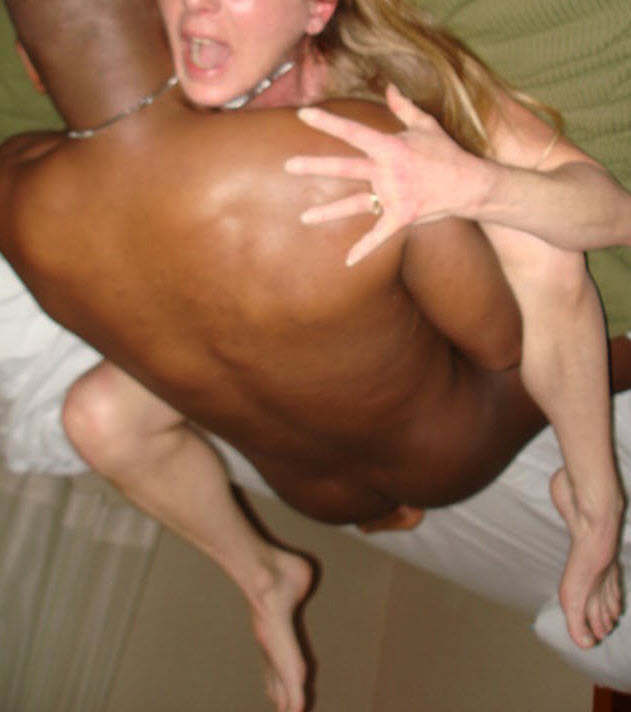 On the bed, after easing his long dong out of the fucked out bitch, Jake was pushing her knees up once again and pushing her knees apart …..................only this time for the cameras to capture the precious sight of all that thick cum oozing out of her well-fucked slit! Upon getting off the bed, with his body blocking the beauty's view towards the door to the walk-in closet, Jake had to chuckle to himself in seeing the hand signals that Manny was giving him as the fuck session had gotten his cohort so horny that he had to get in on the action instead of waiting for his blackmailing the blond bitch. Seeing what Manny wanted him to do, Jake gave him a nod, then turned back to the bed and reached over to the young newlywed and got her to turn over onto her belly. Pulling her hips up with knees spread, he put a pillow under her face.
In her stupor, Danielle felt the mattress sag once again, realizing that the director was about to copulate with her once again …...............just from the back this time, the way Benji liked it …...........doggie style! The hand on the back of neck lifted up, then she felt hands caressing her backside, moving on up under her to fondle her titties once again with palms flattened and teasing the tips of her sensitive nips. The caressing and playing with her titties had her all hot and bothered, with that nasty itch needed to be once again. "Oooooohh ….......................yessssssssssss!" Danielle moaned into the pillow as she felt her cunny parting for the thick prong that sought entry once again. But then the pleasure giving cock slipped on out, and instead was seeking to enter her asshole. "No …...........no …................not there …..................not there!" she cried out desperately.
Her attempt to move away was prevented by strong hands now pushing down upon her shoulders to keep her in place, and in the manner in which she was bent upwards, it was difficult to move. "Owwwwwwwwwwwwwwwwwwww …...................................it hurts …...........................oh, God …..........................oh, Godddddddddddddddddddddddddddd …................ahhhh …..................ahhhhh …....................owwwwwwwwwwwwwww!" Danielle cried out in pain for never before had a cock been shoved up into her ass. Cock embedded in her and not moving, allowing her to get accustomed of having a cock up her shitter, the hands had moved to one playing with her left tittie and the other fingering her pulsating cunny …................getting her all hot and bothered with even the cock up her ass feeling good now. As the cock began pumping in and out of her rump, it felt so good to have her finger rubbing up against the thick finger that was diddling with her clit.
"Oh, God ….................oh, God …................oh, God ….................oh, God …................oh, God ….................oh, God …................oh, God!" came her chants as the cock pumped in and out, faster and faster. As the finger in her twat rubbed at her ultra-sensitive clit, Danielle panted "Oh, yes …...........yes …..............yesssssssssssssssssss …....................................ohhhhh, I"m so close …......................so close …................................ohhhhhhhhhhhhhhhh, yssssssssssssssssssssssssssssssssssssssssss!" Petite body convulsing and rocked with spasms, she actually had an orgasm with a cock up her ass, and now that cock buried deep in her was twitching and belching out it's hot sticky goo. Again and again her body convulsed, matching each time the cock belched out more of its hot balm. Exhausted, her face buried in the soft pillow, she actually fell asleep with her ass up in the air even after her sodomizer had pulled on out and gotten off the bed.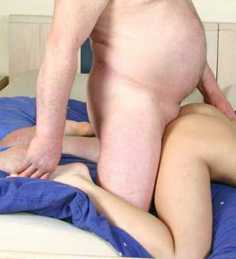 Back in his walk-in closet hideaway, Manny zoomed in a bit to beautiful butt that he had just fucked, just enough but not too close as the side of the bitch's face was in the same frame. Then as he had suggested to his buddy Jake, a black hand began caressing the beauty's soft creamy white ass, then his thick middle finger moved forward to penetrate the slushy wet cunt. As penetration was made, the beautiful butt began to move back and forth as the beauty was seeking another fuck session. Then mewling could be heard from the awakening beauty as she pleaded "Oh, yes …................please …................more …................fuck me ….................fuck me some more!" Faster and faster her petite body moved, seeking to have the intruding digit frig her as she panted out "Please …..................I need it ….................I need it so bad! Fuck me, please …..................fuck me ….....................I beg you!"
"Ya want it, bitch? Well, ya gotta work fer it by gitting yer ass off the bed and shucking my dick fer me!" the desperate young wife was told by her tormentor. It was all being recorded as to just how fast the panting beauty scrambled off the bed to grab hold of the fuck stick that she wanted to again have skewering up in her pulsating cunny. She also quickly complied when told to "Use that other hand of yours, sweetie …................reach forward with it and palm my swollen nuts …..............play with'em!" It was quite a display of wanton lust that the supposedly innocent young wife was putting on. But then there was hesitation, fear showing on her face as her eyes widened in horror, when told "Suck on it now, bitch! Git yer mouth on my cock if'n ya want it in that hot little twat of yers!"
After those few seconds of hesitation, what was being recorded would certainly have anyone seeing it that she was in no way an innocent young wife, not in the fantastic performance she was putting on avidly going down on the big black cock. In the way she was palm the nuts in one hand and shucking fiercely on the thick cock while going down on it, it showed just how desperate the bitch was to get herself a good fucking. "Holy shit!" Manny exclaimed from his hiding place as the supposedly naive young wife lifted her head up off the cock and began a rapid fire flicking of the tip of her pointed tongue over the expanding cockhead. "Jezz …..............she's one fuck'n talented cocksucker!" he added as his cock revived with a twitch of excitement.
"Damn, ain't no way the bitch can claim she was drugged and didn't want it to happen, not the way in which she's going at it!" Manny laughed as the blond beauty again gobbled up the big black cock while continuing to shuck at it and play with the nuts in her hand. With his buddy now wheezing and cock jutting straight out once again, he heard Jake wheeze out "I's gonna blow right in yer beautiful face any second now!" Then the beauty stopped the shucking and pulled her head back in a panic and pleaded "No …...........no please …...................I want it in me …...................I need it in me ….............now!" Then Jake played her by asking "Okay …..........but ya's gotta promise ya'll cum all over yer purty face later!" To Manny's surprise, the bitch was so desperate for a cock up her cunny that she eagerly agreed "Yes …................yessssssss …...................just fuck me with it first! You can cum in my face later!"
It would make quite a nice scene on the xxx-rated flick as Jake laughed at the plight of the desperate beauty and told her "Okay, bitch, but later I'm gonna cream all over that beautiful face of yers!" Then Jake plopped his big black body down upon the king-sized bed with his black prong jutting straight upwards, telling the young wife "Okay, bitch ….............climb aboard and it in the saddle!" Manny was totally amazed as the hot little bitch quickly got up onto the bed to grasp the thick black cock and hold it steady as she lowered herself down upon it, squealing "Ohhhhhhhhhhh ….....................so good ….........................so goodddddddddd! Oh, yes …....................ahhhhh …...................ahhhhhhhhhhh! Oh, Godddddddddddddddd!" The beautiful white bitch then proceeded on riding to the finish line on her big black stallion!
It was several hours later, with the drugs wearing off, did Danielle stagger out of suite and made her way out of the office/condo complex. On the drive home, the tears flowed down her cheeks while cum continued to ooze out of her well-fucked pussy. 'How could I have allowed such a thing to happen? Getting my first part by getting screwed on the 'casting couch'! And I haven't even been married five months!' Danielle chastised herself while closing her thighs tightly to stem the leak as the crotch band of her panties were already sopping wet. Shuddering in despair, she asked of herself 'How could I do such awful things? Things I've never done before! Some I even refused to let Benji do, like putting his mouth over my cunny or taking his cock in my mouth? And I did those horrible things with a black old bastard! And worst, to have kept the promise I made him …................jacking him off and letting him shoot his slimy cum right in my face!'
That next Thursday, the day before her husband would do his first stint at managing the restaurant for a night, Danielle was to pick him up when his shift got done and they'd go out for a couple of drinks to celebrate his promotion. Planning on leaving a half-hour later, Danielle looked at her ringing cellphone and recognized the number being that of the restaurant that Benji worked at. Assuming it was her husband, she answered "Hi, honey!" To her surprise, she heard "Hi, Dani, this is Manny Sanchez! Ben was saying that you'd be stopping on by to pick him up tonight when he got off work! Why don't you leave now and when you get here, we'll all celebrate your husband's promotion with a bottle of champagne!" She advised him that she was only twenty and not of age as yet but Mr. Sanchez told her not to worry about it. Unbeknownst to Danielle, Manny Sanchez had obtained her cell number from the employee records that Benji had put her cell number for any emergency notification, nor did her husband know of Manny calling her.
On the drive over, Danielle thought it odd that Mr. Sanchez called her 'Dani', the name that only her husband and close friends would call her but dismissed it in thinking that's what her husband referred to as when talking with his boss. Arriving at the restaurant, Danielle was greeted by Mr. Sanchez, who advised that her husband was tied up with a couple of tables at the moment and thus invited her to join him in the bar. Led into the bar, an area she had not gone to before, Danielle followed her husband's boss to the booth in the far corner, one that private with other patrons not able to gaze into. Then Mr. Sanchez told the bartender to "Bring me a gin martini and a screwdriver for 'Dani'!" She was surprised at him ordering for her but then he turned and asked "You do like Screwdrivers, don't you, Dani?" His smile unnerved her some, like he knew far more that what he was letting on.
"I hear congratulations is in order, Dani! Ben tells me that you landed your first part last week! How was the audition? Tell me, is what they say about getting a role on the 'casting couch' true?" she was asked by her husband's boss. Danielle gasped from the shock in hearing the question, uncertain as to how to reply if at all, then gasped even louder when Mr. Sanchez put his clammy hand on her bare thigh. Before she could protest and pull her leg away, her husband's devious advised "You went and spread your sexy white legs for the casting director, didn't you? You went and let Jake 'The Snake' Monroe eat out that juicy pussy of yours, didn't you? Did it feel humiliating when you were down on your knees and jacking off his big black dick …...................more so when he was shooting his hot stick cum all over your pretty face?" 'He knows ….....................he knows everything!' Danielle realized with mouth open and eyes wide in total disbelief.
Daring not to move nor to pull away, not moving a muscle when the drinks were delivered to the booth, even as Mr. Sanchez's hand moved to caress her inner thigh and then was rubbing her cunny through the thin fabric of her silky panties. "How …..................how do you know?" Danielle panted out. Then his other hand came forward and he was using the side of his index finger to caress the tip of her breast, find and stimulating her nipple, getting the bud to stiffen and become quite visible through her bra and blouse. "Stop …....................please don't touch me like that, you're my husband's boss!" she pleaded. To her horror, her husband's boss asked "Why? You just loved me playing with your titties last week? You loved the way I milked your titties and squeezed your nips!"
Totally puzzled, Danielle watched as her husband's boss flipped open the portable DVD player that he had been carrying and had set upon the tabletop in the booth. The DVD player was turned on and after a few seconds she saw that black backside of the casting director getting off the bed and it was her behind on the screen and then she recalled how Mr. Monroe had held the back of her head down with her face in the pillow. Her eyes widened in horror as she watched another male, a Latino male, enter the picture and he was getting up on the bed behind of her. Then the casting director was departing out of the scene and it was …...........................it was her husband's boss, Mr. Sanchez, who had his cock lubricated by first sticking it in her cum filled cunny and then shoving it up her virgin ass!
Fifteen minutes later, Danielle blinked back the tears as her petite body visibly shuddered in revulsion. Her stomach as she swallowed deeply, her body shivering in disgust as she heard Mr. Sanchez tell the bartender to "Tell Ben his lovely wife came to pick him up, that she's here in the bar with me as we're going to open up a bottle of champagne to celebrate his promotion!" And when her husband came and slid into the booth on the other side of her, Danielle did as Mr. Sanchez had instructed …........kissing her husband on the lips and then congratulate him on his promotion. As as she leaned over to kiss her husband, she felt the bastard slipping a finger under the leg band of her panties to rub at her slick slit. Danielle felt sick, feeling so depraved at what she had just done …....................kissing her husband on the lips after his bastard of a boss had made her go down on him …....................ejaculating his slimy scum in her mouth and making her swallow it all down as he held the back of her head down till she complied!
That next day, after dropping her husband off at work, was back in the same suite of the office/condo complex. Downing thee screwdriver that was handed to her in order to steel her nerves, Danielle did not realize that she was consuming a potent dose of liquid Spanish Fly along with it. With Mr. Sanchez seated on the small loveseat in the office section of the suite, Danielle was now in for a real 'casting couch' audition as she reached back to undo the back of her dress to a famous striptease number. When she was just down to her heels, she forced herself to comply, stepping up onto the sofa with both feet on the bastard's sides and then placing her knees at the top front edge of the loveseat. "Ooooooooooooohhhh …....................................ohhhhhhhhhhhhh ….......................ahhhhhhh …............................oh, Goddddddddddddddddddddd!" as her husband's boss clamped his hot mouth up on her twat. "Aaaaahhhhhhhhhh ….................................ahhhhhhhhhhhhhhhhhhhhh!" Danielle panted out as the bastard's tongue wiggled up into her snatch.
After having a mind-shattering orgasm in the mouth of the devious bastard, Danielle found herself staring up at the bedroom ceiling as Mr. Sanchez loomed above her. Blinking back the tears, it made her sick to have this bastard call her 'Dani', for such was used only by her husband and close friends. "C'mon, Dani ….....................spread those sexy legs of yours! Place your ankles up on my shoulders! That way I can get in even deeper!" she was told. After complying, Danielle found herself being bent in two and indeed the bastard skewered her quite deeply. Back of her ankles grasped, legs pushed over her head and spread wide, she was like a 'Y' as the bastard humped away at her while taunting her with "Oh, Dani …......................every night your hubby is busy managing my restaurant, his pretty wife will be working her beautiful ass off for me! And from next week, you won't have to drive all the way over here …....................cause we're going to fuck right on the very bed you share with your hubby!"
Danielle gritted her teeth and tried desperately to not show any emotion to the dicking that her filthy husband's boss was giving her. But she was now really feeling the effects of the potent Spanish Fly that she had consumed, causing her cunny to squeeze and milk at the bastard's cock each time it sliced into her slick sleeve. "Like that, bitch? You like cock, don't ya, bitch? Not even married six months and yer taking other guys cocks, huh? What do ya think Ben would if'n he learned that his precious little wife had a big black dick up her cunt …...................and his pretty wife even jacked the bastard off so he could cum right in your fuck'n face, huh?" she was taunted while being fucked by Mr. Sanchez. "Ohhhh ….................please …...............please ….................just fuck me ….................fuck me ….................I'm so near!" she panted out her need. "I'm cumming, bitch …...........gonna cum in ya! Ya want me to cum in yer pussy, don't ya?" Danielle heard him ask as she arch up and panted "Yes ….............yes …...............shoot it …............shoot it in me! Ooooooooooh …..........................it's so hot ….................your cum is so hot …....................ohhhh, I'm cumming too …................................arggghhhhhhhhhhhhhhhhhhhhhh!"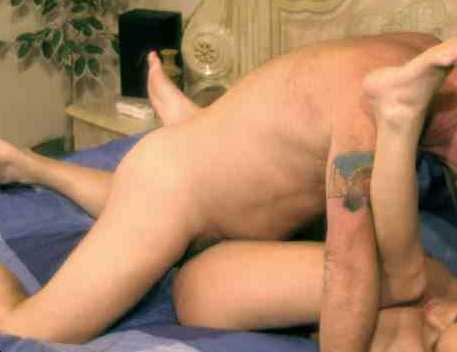 An hour later, Danielle was gripping the pillow that her face was buried in, gritting her teeth from the pain coursing through her body. Knees bent and her ass up in the air, she was being sodomized for the second time in her life, again by her husband's sadistic boss. The bastard loved skewering his cock up in her butt while kneading her titties and pinching her swollen nipples. The hands suddenly left her breasts as the bastard was on upright on his knees while still shagging her ass. Then her body tensed and froze upon hearing the bastard talking on his cell phone "Ben, my boy, thought I'd call and check on how it's coming at the restaurant!" Then, after had apparently informed him of the status, she heard him continue on "Good …...............that's good …...............your beautiful wife is gonna be as proud of you as I am!" And as the conversation continued a bit longer, Danielle felt the bastard give a hard thrust forward up in her ass and ejaculated his scum up her butt.
Hanging her head as she blinked back the tears, the ordeal of hearing the bastard talking to her husband while sodomizing her just seemed so hideous and outrageous that Danielle thought nothing could top it, even worst that the night before in having to kiss her husband after just having sucked the the bastard off in the booth. Up until just a minute ago that was the case, until the bastard had her up on all fours once again and fucking her doggie style. She had not realized that the bastard had grabbed her cell phone from her purse, found the number for Benji's cell on the speed dial and made the call before putting the phone in her hand. Before she could do anything, Benji's voice could be heard "Hi, honey! You there?" Putting the phone up to her ear, she stammered "Benji …............I …...............I just called to see how you were doing on your first night!" This ordeal was indeed turned out to be the most hideous and outrageous, for what could be worse that telling your husband "I love you!" while his bastard of a boss was ejaculating his hot slimy cum far up in her cunny!
A half hour after the restaurant closed it's doors, Benji had just gone over balancing the till and all the receipts were in order. Then he heard the door being opened by a key, meaning that his boss Mr. Sanchez had come by to check on things, something to be expected since this was his first night managing the restaurant. Indeed it was Mr. Sanchez who was smiling widely as he announced "Look who I found out in the parking lot an invited in for a drink!" Benji smiled in seeing his beautiful wife stepping through the door and he went to greet her with a kiss. Unbeknownst to Benji, his lousy boss had not driven back to the restaurant but had sat in the passenger seat of the car owned by he and Dani. Upon Dani's pulling up into the parking lot, she had been pulled across the front console to give his boss some head. And the glossy sheen on the lips he had just kissed was not just lipstick.
End of Story.