Dark Dilemma of a Soldier's Wife - V
(m/f, i/r, n/c)
by
Black Demon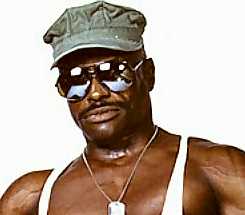 _____________________________________________
Standard Disclaimer:
This story is fictional and intended for adults only!
_____________________________________________
********* *********
Note: This is a story in itself. However, it is a direct spinoff to the earlier stories
entitled: 'Army Bride Assaulted 1 & 2' and 'Dark Dilemma of a Soldier's Wife 1 thru 4'

********* *********


For MSgt. Reggie Carter, going back to the war zone was not a pleasant thought, especially with him being the top non-com in charge of this rag-tag bunch of army reservists. Not part of the regular army, these guys ranged from twenty on up to the fifties, not the best type of fighting machine to have with you on the front lines. But it certainly did have a lot of nice benefits in him getting these idiots ready for war, a lot of sweet and succulent benefits.

Having perfected his devious little scheme over the past few tours that he had been sent out on, he planned on taking advantage of all the benefits as possible before the unit got shipped on out. He knew that when these incompetent reservists went home to their families, each would be relaying their worries to their wives as to their fear in this new combat assignment, for which this would be the first for most. That was the first trick of the trade, telling them to go over all the paperwork with their wives, especially his life insurance …............just in case!

And then to have an a few 'open house' days or weekends so he could scope out the prizes or benefits he'd like to acquire before being shipped on out. In being the highest non-com on base, it'd be ease for him to approach a soldier and his wife, giving him an order to run a quick. And then the devious master sergeant, after telling the soldier that 'I'll show your lovely wife around till you get back!", would be able to get a feel of just how worried the pretty wife was in her husband going into combat. How straight forward or how slyly he propositioned her depended on just how worried the little beauty was.

A Sweet Little Conquest!

For 27 year old Mrs. Gwen Sailings, wife of Staff Sgt. Ben Sailings, she was dreadfully afraid of losing her husband during this Middle East tour. With her husband's reserve unit being called up, it was just a nightmare, with Ben telling the bank of his assignment but a good thing was that he was assured of getting his job back when the unit returned. Still, her husband was not regular army, just a weekend warrior in the reserves and thus she had good reason to worry whether he'd be coming home or not.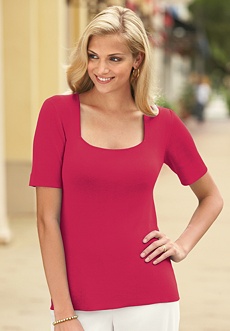 Mrs. Gwen Sailings

In his brief chat with the lovely blond beauty, MSgt. Carter learned that the pretty wife was employed as a school teacher, teaching young first graders. Having studied the records of all his men, wanting to know about each one as possible, he then inquired 'How's your son Danny taking to your husband shipping out?' With the lovely Mrs. Sailings saying how you boys were quite adaptable, liking war toys and stuff, adding that "Danny will just fine, still too young to understand it all! I just hope that I ….....................I'll hold out as well, and be able to keep my nervousness to myself!" Just was Reggie wanted to hear from this succulent blond beauty, and so he stopped near the side of the building and rested against it to chat leisurely with her. But such was to help block the view from most sides, not to draw an suspicions other than for one to conclude they were just in a friendly chat together.

For this lovely beauty, Reggie planned on a bold frontal assault, coming straight out that was a way in which she could reassure the prospect that her husband would come back home alive and more so, in one piece! "I instructed all the men the other week to make sure they go over all the paperwork, insurance policies, that kind of stuff .......................just in case! I hope that Ben went over that with you!" Ye ...............yes, he did ...................but it just makes it seem like .........................so morbid!" the blond beauty responded as she blinked back the tears that there was a possibility of her husband not making it back alive. Just what Reggie wanted and now was the time to make his bold move, telling the naive little bitch that "Ya shouldn't worry yerself none, Mrs. Sailings! After all, there is an insurance policy that ya can take out to reassure the safety of yer husband out on the field in the war zone!" "I ..........................I don't understand! An insurance policy?" the dumb bitch responded with. Slowly moving his arm that was against the wall forward, Reggie was thrilled in hearing her gasp audibly as he made contact with her left hand, moving his thick black fingers over to toy with her diamond ring and wedding band.

Hearing her pant in nervousness, for now she understood what he meant by an 'insurance policy', Reggie made his bold proposal "I know you're staying over the night, spending it in the motel with your husband, then leaving for home after he had to report back to base! But if you were to remain there in the motel room, extend your stay for another day, you can apply for that 'life insurance policy' assuring his safe return!" As her jaw dropped in disbelief, Reggie felt her hand and body tremble as she swallowed deeply, then he made it absolutely clear by advising her "Of course, like any type of 'life insurance' application being submitted ..................there's a need for a ..........................physical examination!" Seeing the fear in her baby blue eyes, Reggie knew that she got the drift of what he was telling her ...............................only she was going to be the one having to take of her clothing ...............................and that he was the one doing he examining! "Of course, it's all up to ya whether ya decide to apply fer this policy or not ..............................it's yer decision! But if'n ya do, I'll be there at 9:30 in the morning, after seeing that all the men have reported back and given their orders for the day!" he advised.

In bed that night, while making love with her horny husband, Gwen could only blink back the tears as her husband labored both on and in her. Her husband then noticed her sniffling, stopping to ask what was the matter and if he was hurting her, to which she stammered out "No ....................no, you're not hurting me, honey! It ......................it's just I'm so scared with you having to go into combat!" Gwen was so glad the lights were out as even more tears flowed from her eyes, afraid of that next morning coming too quickly, for her stomach was tied in knots in knowing that she had such an important decision to make. Did she dare leave the motel when her husband headed back to the base? Or would she make the decision to stay and go the front desk to keep the room for another night? Months earlier, her husband had made mentioned how combat experienced the unit's new master sergeant had under his belt. Gwen recalled her husband saying "He's just got some knack or instinct telling him as to which door is booby-trapped or not!" This made Gwen come to a realization that the vile MSgt. Carter would be the one ordering the men, telling them which building to enter and inspect, that he could order her husband into a building that he suspected to be rigged with a bomb ........................snuffing out her husband's life as a result of that order!

Sending her husband off to report to duty, telling him that she could handle her own luggage as she had just brought a light overnighter. Once kissing him goodbye so he could do his duty, telling him she'd text him upon getting home as she was afraid she'd break down and cry upon hearing his voice, Gwen then proceeded to do hers in going to the front desk and asking for another night in the same room. With this being the 'No-tel Motel in area overwhelmed by the military base, it obviously served those for just a night or two, and the name of the motel pretty much said it all. In departing the office, Gwen then noticed the machine stand right next to the pop and candy machines, one that dispensed condoms! Not on the pill, letting nature take it's course for the past few months, Gwen suspected that the black bastard certainly wouldn't be bringing any protection with him. Back in the motel room after having purchased a box of condoms marked for the x-large men, also buying a tube of lubricant from the dispenser, Gwen sniffled and sobbed, telling herself that she just had to do it .....................had to submit to the vile demands being placed upon her .........................submit sexually to the vile black bastard in exchange for her husband's well-being out in the combat zone!

The forty minutes went by so quickly and then it was 9:30 a.m.. Still Gwen froze with fear upon hearing the knock upon the door. Opening the door at the second knock, she could only try and blink back the flood of tears filling her eyes as the grinning black bastard stepped on inside. "Close the door and lock it, Mrs. Sailing! Time for that physical examination for that life insurance policy, heh, heh!" he snickered. Having just brought a small carryon and only clean underwear, Gwen had planned on wearing the same clothing for her trip back. Pulling the red blouse over her head, Gwen's breasts were now covered only by her lacy white bra. Stepping out of her 1" white heels, Gwen then reached up to undo the button and then pull down the zipper to her white pair of slacks. Clad now only in her lacy white undies and bra, Gwen closed her eyes shut to block everything out of her mind as the black bastard leering eyes inspected her flawless body.

Told to step over to where the bastard was sitting on the sofa, Gwen blinked back the tears to comply, then stopped just six inches away from sat between his open knees. "Take of that bra fer me, Mrs. Sailings!" she was told. Obeying, she reached back to unclip the back of her bra, then peeled the straps over her shoulders to remove the garment and let it drop to the ground. Eyes closed, Gwen shivered upon feeling the large calloused hand cupping her breasts, then shivered once again as the bastard caressed her sensitive pink nipples with his thick thumbs. Nipples caressed, then being captured between thumb and forefinger to pull at them, Gwen desperately tried to will her body parts from responding. But that was impossible as her nipples swelled from the attention they were getting, becoming taunt swollen buds under his vile touch. "Uhhhhhhhhhhhhhhhhhh!" she gasped as the bastard leaned forward to take her left tittie into his mouth with his thick wet tongue lathering over her sensitive nipple. "Ohhhhhhhhhhhhh!" she moaned when the bastard switched over to mouth her right tittie, her petite body trembling with nervousness and her knees buckling with weakness.

"Okay, little lady, time fer me to expect those golden jewel ya've got hidden away!" Gwen heard her tormentor advise. Keep her eyes tightly shut, she reached up to insert her thumbs into the waistband of her lacy white panties. Gritting her teeth as her entire body trembled, Gwen forced herself to push her panties down over her trim hips, then let the garment drop to the carpeting around her ankles. She heard the vile bastard give a low whistle, felt the air blown from his whistle right on her soft curls. Then, the next command came as the bastard gruffly told her to "Git up on the bed ..................on yer back ....................knees up and spread wide apart ............................jist like going to the gynecologist to have yer purty little pussy checked out!" Humiliated by it all, but what could she do, forcing Gwen to do what the bastard wanted in exchange for the well-being of her husband.

Lying on the bed with her eyes closed shut, Gwen's fingers began clutching at the bedsheets as her mind raced that 'Oh, God ........................the bastard wants to play doctor now ..........................probably won't even think of using a glove when he pretend he's a gynecologist!' Just a moment later, gritting her teeth as she trashed about on the bed in feeling a hand pushing on each of her inner thighs, Gwen knew that what was wiggling up her cunny was not the bastard's thick finger .............................especially with his hot wet open mouth clamped down upon her sex! Unable to stand it any longer, clutching tightly at the sides of the mattress with both hands, Gwen then pushed down with her toes to arch her hips right up into the bastard's face. "Ahhhhhhhhhhhhhhhhhh .........................................nnnnnnnnnnnnnnnnn ..................................ohhhhhhhhhhhhhhhhhhhh .....................................ooooooooooooooooooohhhhhhhhhhhhhhhhhh .......................................................noooooooooooooooooooooooooooooooooooooo!" she screamed out as her entire body trembled from the unwanted pleasure being given to her. "Nnnnnnnnnnnnnnnnnnnnn ..............................nnnnnnnnnnnnnnnnnnn .....................................nnnnnnnnnnnnnnnn!" she fought at it. Then, "Aieeeeeeeeeeeeeeeeeeeeeeeeeee!" she screamed out as her body went into spasms while her cunny fed the bastard the sweet honey juice that he was after.

Moments later, having collapsed back down onto the bed with legs still wide spread from the mind-shattering orgasm, Gwen stared ahead wide-eyed as her husband's master sergeant began getting out of his fatigues. 'Oh, my Goddddddddddd! It's so BIGGGGGGGGGG!' her thoughts registered in her mind upon seeing the monstrosity that had been hidden under the man's jockeys. Reality setting back in, Gwen then remembered about the box of condoms and tube of lubricant that she had purchased for the occasion, then panted out "Please .................you ......................you need to put on a condom! I .............bought some!" Fear of getting pregnant had Gwen finding the strength to turn and reach out for the box atop of the nightstand. With it in hand, she then reached out to hand it to the grinning bastard as he shucked at his monstrous manhood. "Little lady, if'n ya want me to wear a raincoat, ya'll have to put it on fer me!" the bastard respond as he moved up alongside the bed for her to do so. Swallowing deeply, unable to take her eyes off the humongous cock, Gwen fumbled with the lid of the box and pulled out the connected foil packets. While she had turned to get the box of condoms, Gwen did not notice the mini-camcorder that the devious bastard had placed on the arm of the chair, with aimed at the center of the bed.

Having been on the pill till just months ago, that was the only method of birth control that she had experienced, rolling a condom down over a male's penis was totally a new experience for her. Seeing the monstrosity throbbing just a foot away, she told herself 'Thank God I bought the x-large size and the lubricant!' Tearing one of the packets off, then ripping it open, Gwen swallowed in nervousness as she looked at the rolled up ring of elastic in her fingers and tried to figure it out. Twice it fell from her fingers onto the bed, then she shuddered when her fingers put the condom at the tip of the sergeant's bloated cockhead, not wanting to touch the filthy black flesh with her fingers. But Gwen realized that if she didn't get it on, the consequences could be disastrous and thus she forced herself to accomplish the horrid task, using the fingers of her left hand to keep the tip in place and her circle of her right thumb and index finger to shuck and roll the protective sleeve on down the thick black tube of flesh. But when she had it fully rolled on down, the bastard grasped her right wrist and was guiding her hands forward towards his swollen testicles. "Ooooohhhh, yeah ..........................that feels so good, Mrs. Sailings! Yeah, roll'em like that ..........................roll my nuts in that soft purty hand of yers!" she heard the bastard moan with pleasure.

"Okay, time fer me to stretch that tight little pussy of yers, Mrs. Sailing!" Gwen heard him say as he began to move away. Realizing that she still hadn't rubbed the lubricant on, she closed her fingers tightly around his testicles to keep him from pulling away, telling to "Wait! Wait! Let me put some lubricant on it! You ................you ........................it's too big .....................it won't fit without the lubricant!" Reaching over to the dresser top with her left hand, her right still grasping his ball sac, Gwen retrieved the lube tube. Afraid he'd object to it, she continued holding onto him by the balls, using the fingers of her left hand to first undo the top of the tube. Bring the left hand over with the tube, she squeezed out the lubricant along the top of the length condom covered cock. Dropping the tube down, Gwen used her left hand to spread the lube all about, then shucked at the lengthy monster to lubricate the entire length. A moment later, once again clutching at both sides of the bed, Gwen screamed out "Oh, Goddddddddd ...............................it hurts ...........................it hurtssssssssssssssssss ......................................it's too Biggggg ............................it's too Biggggggggggggggg ...............................it won't fit ............................................it wont fit! Please ......................please ......................please .....................it just won't fit!"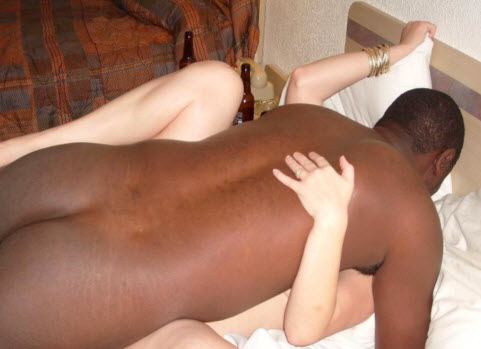 Large calloused hands grabbing and pulling her trim hips up some, then Gwen felt the bastard thrust himself forward to spear several thick inches of the lubed condom covered cock up into her too tight slit. "Owwwwwwwwwwww .................................ohhhhh, Goddddddddd ..........................................stop ........................................stop .................................it hurtssssssssssssssss ......................................no more ................................please, no moreeeeeeeeee!" "Aiiieeeeeeeeeeeeeeeeeeeeeeeeeeeeeeeeeeeeeeeeeeeeeeeeeeeeeeeeeeeeeeeeeeeeeeeeeeee!" she screamed out in pain as the bastard brutally thrust himself forward once again, this time getting to force two-thirds of his fat condom sheathed up into her. "Noooooooooooooooooo .......................................noooooooooooooo ..........................................noooooooooooooooooooo!" was all she could utter out now with each further thrust till his swollen balls bounced up against her asscheeks to indicate that he was fully up in her. Then she heard the bastard chuckle out that "It jist takes a nice big black cock to 'ruin' a beautiful white bitch like ya, Mrs. Sailing!" "Ain't that right, bitch?" the bastard sneered as he rammed it up to his balls again. "Aaaaaaaaaahhhhhhhhhhhhhhhh!" Gwen moaned out in agony, thinking 'Thank God for the lubricant! He'd have torn me apart if not for it!'!

Looking down, Reggie saw the grimace on the beauty's face, her teeth clenched tightly and her hands gripping the sides of the while lying there like a dead piece of ass. He knew that she was trying to not show any type of response as he fucked his condom covered cock in and out of her tight but lubricated slit. He sure didn't want a dead piece of ass, nor one deliberately faking it, but one fighting him would be the ultimate thrill. And he knew just how to get her to react that way. On the back stroke out to where he normally stopped with just his bloated cockhead enveloped in her cunny, he pulled out completely this time, with such action to obviously stun and puzzle the blond beauty. With his thumb and index finger shucking down the rim of the condom half way down, he waited and smiled when the bitch opened her eyes wide. And when she lifted her head to look down and observe what he was doing, Reggie saw the panic in her eyes as she panted out "What are you doing? You need to keep it on! You need to keep it on!" As she struggled and tried to squirm up the bed and away from him, Reggie grasped her trim hips to pull her back and then speared his cock into her bareback!

This was exactly what Reggie wanted, the bitch fighting him, trying to get away as if she was truly being raped. But she wouldn't be able to report it as such, not with her admitting him into the motel room, even though he had threatened to see that her husband never made it back from the war zone. No way the bitch could claim rape just because he took off the lousy rubber. Her hands were pushing at his shoulders and her legs flailing about as she tried to kick at him, with her pleas for him to "Get off! Get off! Get off me!", all served to turn him on even more as Reggie hammered away at the beautiful little bitch. "Thought ya were jist gonna lie there like a dead piece of ass, huh, bitch? I's gonna 'ruin' ya good and proper now, little lady! I's gonna fill yer cunny up with some hot baby batter, bitch! Gonna knock ya up real good!" he taunted.

To his delight, the beautiful bitch put up a damn good fight, striking at him with her fists and trying to get out from under him, but Reggie just laughed as her fists bounced off his muscular arms and shoulders. She was not causing him any pain whatsoever. He was the one inflicting the pain, ramming up into her tight little slit as hard as he could, letting his pelvic bone bump hard up against her cervix. After eight minutes or so, the bitch lost the battle as she was exhausted and her hands merely clutched at his biceps for support at that point. And her legs had stopped their flailing, with the outside of her resting on the back of his thick thighs as he continued humping at her. With his stamina, along with the lousy contraption over his dick, Reggie could and was determined to break the bitch, to get her to participate in the fuck. He was going to send her into outer space if it took
him another full hour, and with the desensitizing rubber on, it would be no problem for him.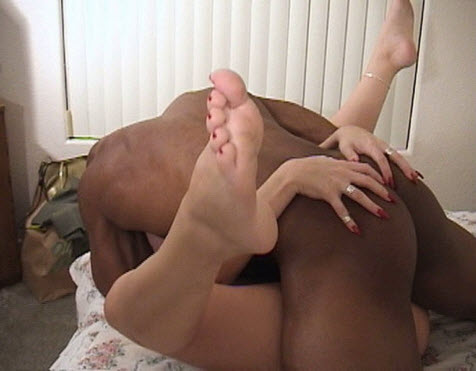 Finally, feeling her trim fingers digging into his biceps and feeling her trim legs encircling his humping ass, Reggie grinned as he knew she was still fighting it but that she was nearing that unwanted climax. Ramping up those sure steady strokes up to a higher speed, he was aimed at breaking the bitch now, give her the orgasm of her young life. Then the innocent little bitch began arcing up into each of his trusts to where it became like a well oiled fuck machine, all while she clutched even tighter to him and now had locked her ankles together around his ass. "Nnnnnnnnnnnnnnnnnn ...................................nnnnnnnnnnnnnnnnnnnnnn ...........................................nnnnnnnnnnnnnnnnnnnnnnnnn!" came her clenched moans as she fought to scream out in ecstasy. Speeding up the fuck now, Reggie sent over the edge as she screamed out "Godddddddddddddd .......................................ohhhhhh, Godddddddddddddddddddddddd .............................................................ohhhhhhhhhhhhhh .................................................ahhhhhhhhhhhhhhhhhhhhhhhhhhhhhhhhhhhhhhhhhhhhhhhhhhhhhhhhhhhhhhhhhhhhhhhhh!" As the petite sexy body convulsed again and again, Reggie smiled at what his had just accomplished, knowing that the bitch was having a mind-shattering orgasm.

Reggie had kept his cock fully buried in her squeezing twat till she swooned and began her descent back down to earth, then her arms fell off to the sides and her outer ankles rested upon the back of his calves. At that point, he resumed the fuck, determined to pop his hot and heavy load deep in her fertile womb, hoping to inseminate the beautiful bitch with his black baby juice. Faster and faster he fucked her, announcing "Oh, baby .............................I' gonna cum soon ..............................gonna fill ya up with some hot baby batter!" The her petite hands were again pushing up at his chest, for reality had set back in as the beauty pleaded "No ..............................no ..................................please don't! Please ............................pleaseeeeeeeeee ...........................pull it out ...................pull it out!" Then Reggie groaned out "Uhhhhh ..........................uhhhhh ................................uhhhhhhhhhhhhhhhhhhhhhh! Sorry, too late, sweetie! Heh, heh, heh!", as he went and popped his nuts. He chuckled upon hearing the beauty groaned out in despair "Noooooooooooooooooooooooooooooooooooooooooooooo! Oh, noooooooooooo ...............................noooooooooooooooo!"

Reggie just laughed at that point, twitching his dick on purpose to squeeze out every drop, lying heavily upon her while gloating "Dumb, bitch! Ya should've known I's wasn't gonna pass up the opportunity potentially gitting ya knocked up, now did ya? When hubby gets back from the tour a year from now, he'll a job waiting fer him ...............taking care of my little black bastard!" With the well-fucked little bitch shivered and sobbed with her eyes close, with knees up and against each other. With the blond beauty draping her arm over her eyes while sniffling in shame, Reggie grabbed the camcorder from the armchair and put it at the foot of the bed, then he pushed up knees wide apart, capturing on video all the thick mucous oozing out of her cunny to puddle upon the bed. Reaching up, placing his palm flat upon her belly, he then pushed down some. He had to chuckle as that action served to push out a dollop of gooey cum from her reddened slit to fall and add to the puddle on the bed. Then, sticking his middle finger up in her gooey slit, he rubbed at her clit to get even more of his sticky cum to ooze on out of her slit.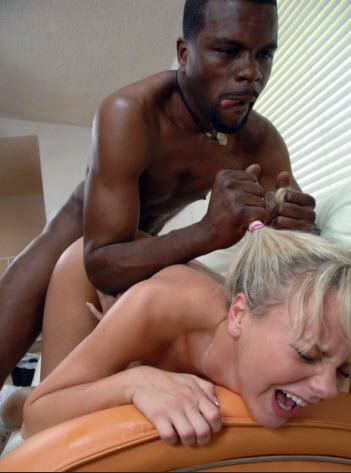 Hours later, after having sat on the bathroom floor with her head constantly over the toilet bowl and puking her guts out, Gwen did not believe there could be anything more despicable and degrading than the sexual act that she had been made to perform for the vile bastard. After having been royally fucked by the bastard, after having gone to the bathroom to cleanse herself as best as she could, Gwen found herself being forced to her knees next to the bed as the black bastard towered over her with a big grin on his face. It was so degrading for Gwen, tears flowed from her eyes when she came to realize that the bastard wanted her to suck his filthy 'thing'. Totally inexperienced on pleasing a man in such a vile manner, though she heard about her sorority sisters pleasing their boyfriends in such a manner, Gwen wanted to throw up at the thought of doing such a degrading act. And the bastard had grabbed the back of her head after inserting his bloated cockhead into her mouth, keeping her from pulling away as proceeded on forcing his thick manhood down her throat. But when the bastard was about to do it, he pulled on back till just his cockhead remained enveloped in her mouth, then the bastard popped his load so she could get to get a good taste of his slimy spunk before having to swallow the filth down into her belly.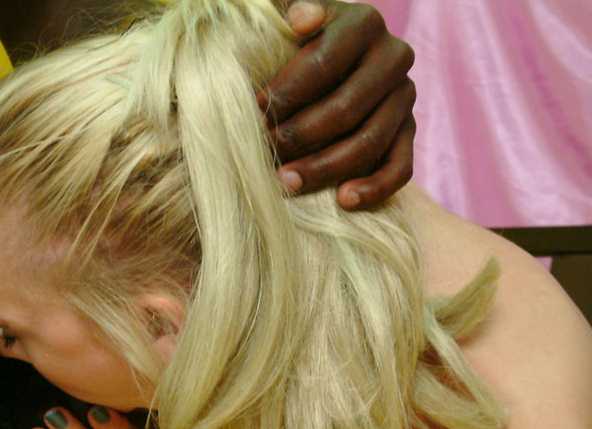 Told to rinse her mouth out and get back into the bed, Gwen complied with the bastard's orders. "Isn't it about the time you'd have been arriving back home? Shouldn't ya be calling hubby to tell him ya arrived safely?" she was asked. "I .....................I told Ben that I'd text him! I ..............I'll do that right now!" Gwen replied as she retrieved her cell phone from her purse. "Ya call him ......................no texting! Right here from this bed ...................I's sure yer hubby would rather hear his beautiful wife's sweet voice on the phone ...............................unless he's knew that I's was feeling ya up at the same time!" Reggie chuckled. Refusing to do so at first, but Gwen relented as her refusal had gotten the bastard riled up, using the speed dial to reach her husband's celll phone. "Ben ................I ...............I had to call you!" Gwen sniffled and advised upon hearing her husband's voice. "Honey, I'm so glad you called instead of texting me! Just to hear your voice again .............even if you cry a little!" her husband told her. If only her husband knew that she was being forced to call him directly, all while she straddled his superior master sergeant, who's long thick tongue was flicking along the edges of her sensitive pink slit.

Shivering, gritting her teeth as an orgasm rocked her petite body, Gwen was then away of the bastard pushing her up while he moved further on up the bed. Then strong hands were at her inner thighs and the bastard was easily lifting her up in the air while he moved further on up the bed while she conversed with her husband. Then Gwen shuddered in panic as she felt herself now being lowered .................right upon his jutting prong that stood up straight and proud! Perfectly aimed, Gwen found herself being split in two, with her cunny spreading wide once again to accommodate the thick cudgel. Now the large black hands were grasping her by her trim waist, lifting her up ten inches or so, then letting go as she speared herself back down onto his lengthy prong. On and on it went till the conversation was coming to an end, then the bastard held her hips as he speared on up into her, keeping himself buried to the hilt. It was so hideous to Gwen, seeing the bastard mouthing out 'Tell him you love him!', and when she forced herself to comply the bastard erupted in her cunt and blasted his cum deep up in her fertile womb just when she told Ben "I love you, honey!"

Head in the crook of her arm as she sniffled back the tears of shame, Gwen could not fathom anything more despicable to the vile sex acts that had been forced to perform for the deviant bastard. First it was her having to submit to the bastard, having intercourse with a man other than her husband, having unprotected sex with the bastard. Then, forced into admitting his foul cock into her mouth, letting him do his 'thing' in her mouth ...............and swallowing all that filth! And the last one was just so disgraceful, talking to her husband on the phone while being sucked and fucked by her husband's foul master sergeant. 'I've done it! Done what it took to protect Ben when he goes into the war zone! It can't get any worst from here!' Gwen reason, shuddering as a large calloused hand caressed her bare ass.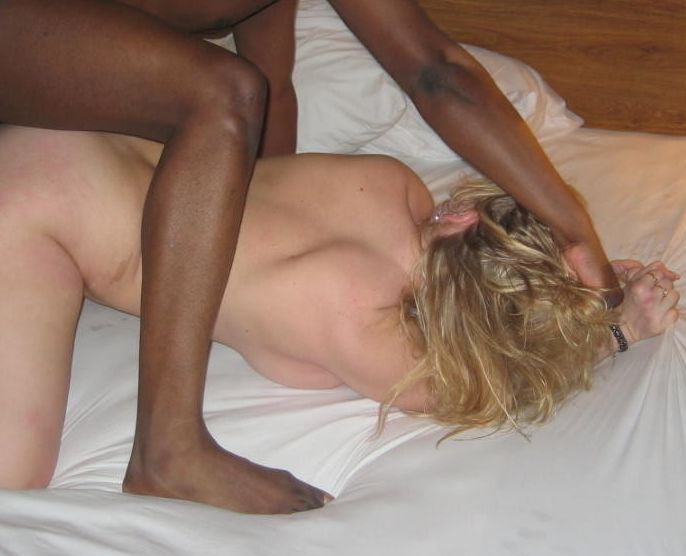 But her thinking that it couldn't get any worst did not last for very long. Hands on her trim waist were turn her some, then pulling her up and back, to where Gwen found herself being placed on all fours. Movement on the bed behind of her, Gwen closed her eyes at the thought of having sex with the bastard like the way animals do it. Head hung low in shame, Gwen's head snapped back as her eyes widened in total disbelief, realizing that the bastard was not planning to have sex in the manner she had thought ..................not with his bloated cockhead trying to spear into her ........................ass! "NOOOOOOOOOOOOOOO!" she cried out. "Eieeeeeeeeeeeeeeeeeeeeeeeeeeeeeeeeeeeeeeeeeeeeeee! Stoppppppppppppppppp! Stoppppppppppppppppppppppppp! It HURTTTTSSSSSSSSSSSSSSSSSSSSSSSSSSSSSSS!" Gwen shrieked out in sheer pain as the bastard sodomized her. The pain was just excruciating, just unbelievable, as Gwen had never contemplated having sex in this vile manner.

'The bastard's insatiable!' was a thought that went through Gwen's mind a couple hours later after a couple more fuck sessions, wondering just how the bastard could have so much stamina. Lovemaking with her husband was twice at best on any occasion, with one time being the norm for them. She then heard MSgt. Carter advise her that he was going to walk over to the tavern across the parking lot for some food and booze. Gwen shook her head 'no' when he asked she wanted anything special to eat or drink. It was bad enough having to submit to the bastard sexually and she had no desire to have to eat and drink with the bastard. But when the bastard returned and handed her a taco and quesedia, then a can of beer was passed to her. Though not one to drink, Gwen hoped that the alcohol would dull the aspect of having the bastard touch her again. Whiskey poured over ice in a glass was handed to her, the taste sharp and bitter but she welcomed the effects that it would have on her.

Two beers and two glasses of whiskey had done the trick for Gwen, making it much easier to get through that next fucking from the bastard, easier for her to spread her legs wide and allow him to hump away at her. She hated to admit it but that last fuck session had her wrapping her legs around the bastard and arching up into the plunging cock. And that orgasm that rocked her body, there was no denying that. Intoxicated, also feeling the effects of the drug laced beer, the knock on the door sounded like part of the dream as Gwen was in the process of nodding off. She was unaware of MSgt. Carter opening the door to admit in the fat grimy Mexican who had come up with the hundred bucks to sample the charms of s soldier's pretty wife while her unsuspecting husband was just a few miles away.

Reggie chuckled as he watched and filmed the fat bastard smiling widely as he got out of his clothing as quick as he could. Having given a photo of the beautiful little bitch to his pal tending bar, the price would be a hundred bucks for a forty-minute session in bed with the sexy young blond. The drug that he had slipped into the first can of beer would keep her from putting up any resistance and serve also as an aphrodisiac, making her want continuous sex to ease that nagging itch between her legs, with her cunny needing to squeeze around something big and hard. 'Oh, if only that fool of a husband could see her now, her hands caressing the back of the fat Mexican bastard and now wrapping her sexy white legs around his fat sweaty ass!' he chuckled. 'Oh, God ..................look at her gitting into it! God, she's wanting it real bad!' Reggie laughed as he captured it all on video.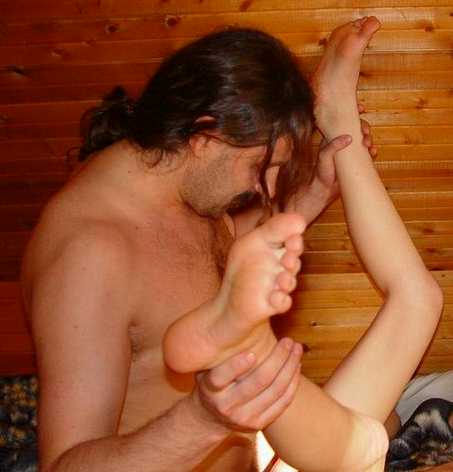 That next morning, with her head pounding something awful, Gwen blinked back the tears as she prepared a hot shower to cleanse herself of the smell of sex on her body. Looking down, tears flowed from her eyes as she focused upon the glaze covering her inner thighs. 'How many of them were there?' she wondered, remembering that there were at least of different Mexican men laboring above her during the night. She did remember the black bastard going to the tavern and returning with food and booze, that she had drank as much as she could to dull her senses, and she was grateful for that in seeing that other men had been invited into the motel room to have sex with her. Then Gwen figured it out, realizing that 'The bastard sold me to them! He pimped me out like a common prostitute ............a whore! How much? How much did each man pay to have sex with me? How many were there last night?'

Back at the barracks, MSgt. Carter looked at the bills he had pulled out of his fatigues, chuckling 'That was an easy five hundred bucks!' Five paying customers and then his buddy Max the bartender who had collected the bucks and did the sales job in pimping out the blond bitch, making six Mexican cocks that she had serviced during the night. 'Damn, that pill really worked, that fer sure! Had her flying higher than a kite and she was actually begging for it!' he mused. 'Hmmm, wonder if Mexican spunk is milder than a black buck's? Gotta be! Gotta be .................cause she didn't puke when Max made her swallow his jizz!' Reggie figured.

End of Story.