Dark Dilemma of a Soldier's Wife - VI
(m/f, i/r, n/c)
by
Black Demon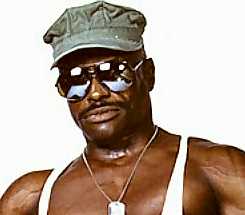 _____________________________________________
Standard Disclaimer:
This story is fictional and intended for adults only!
_____________________________________________
********* *********
Note: This is a story in itself. However, it is a direct spinoff to the earlier stories
entitled: 'Army Bride Assaulted 1 & 2' and 'Dark Dilemma of a Soldier's Wife 1 thru 5'
********* *********
MSgt. Reggie Carter, top ranking soldier among all the enlisted men, he was the kingpin of the unit as even the officers relied upon his knowledge and experience for their survival in battle. Consider a 'lifer' in the army, the most boring time in the service for Reggie had been when there was no battle zone to drop into or enemy to kill. He just lived to go to war, finding and killing the enemy, and most of all to enjoy all the spoils that came along with the preparation for battle. If a unit came back from the battle zone and was to be back at stateside for a year of so, Reggie would volunteer to transfer to a unit about to be deployed out in the war zone.

Reggie just loved his little extra sideline, one that he likened to a job of selling life insurance, only the commission he got paid way better than what a life insurance salesman would get …...............tender white pussy! And when there was an 'open house' held on base, that was when Reggie would get to make his sales pitch, one that was so effective that it was rarely ever turned down. And it only took a couple of minutes to make that sales pitch, once he got an enlisted man under his command to assist in some task that only required only a few minutes, but just enough time to suggest to the young punk's beautiful wife/fiance/ or girlfriend to apply for life insurance.

That life insurance was not one being paid out on one's death but insurance that her loved one lived to come back alive from the war zone. But like any life insurance policy, a physical exam was a definite requirement, one in which the applicant would have to strip of her clothing ….................with MSgt. Carter doing the examining! A mere suggestion that she apply for 'life' insurance on her loved one, that she should extend her stay at the motel an extra day to submit to the physical examination, or if he was already booked solid that come on back that next weekend. It worked like a charm and he got to claim the spoils of war – yes, he aimed to 'spoil' and 'ruin' all these beautiful white bitches before being deployed.

Knowing that the young punks were scared shitless on being deployed out to the war zone, MSgt. Carter knew he had instilled the fear in them and that they had conveyed their nervousness to their loved ones. And with the loved ones fearing the worst, that her husband/fiancee/ or boyfriend would come back in a body bag, there wasn't much of an option when she found that she could do something that would assure the safety and return of her guy. With Reggie being the top dog on base, he basically could come and go whenever he wanted, for all he had to do was assign a staff sergeant to handle things while he took time out in going to the motels near the base in order to make his insurance sales.

Now relaxing out in his tent and looking out at this God forsaken place that had daily sandstorms, Reggie closed his eyes and thought back to the spoils of war that he had taken benefit of in the two weeks prior to the unit being deployed. 'Shit, them bitches were desperate to buy that life insurance on their man! Damn, that was just fucking unreal! Each one coming into town, with her punk clueless of her being just a couple miles outside of the base …........................stripping down for her physical examination for the life insurance ….......................then spreading her sexy white legs fer me to check her out! Heh, heh, fucking unreal!' Reggie chuckled as he began reflecting back on the life insurance applicants.


Insurance Applicant #1 – Mrs. Shannon Michaels


Age 21 (standing at 5'5" and 117 lbs.) a student majoring in economics, Mrs. Shannon Michaels had married John a year earlier, just after his guard unit had been called up. They had planned on getting married after she graduated from college, but John wanted to be sure that she got the benefits should anything happen to him when the unit got deployed. John had gotten his associate's degree after two years of college and got hired by a dot.com start-up that was looking for people with the talent John possessed. But having made the mistake of joining the National Guard for extra money, that had now come back to haunt him, and Cpl . John Michaels had to turn his computer in for that of driving a humvee.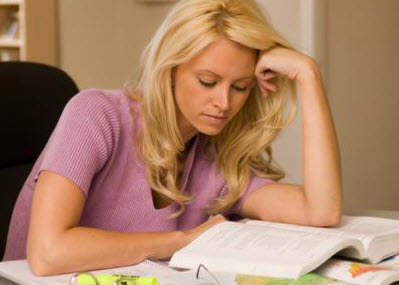 Mrs. Shannon Michaels

Having seen the beauty on the arm of Cpl. Michaels, Reggie felt his cock stiffen and twitch with excitement. 'Damn, even better than that fuck'n picture the punk has of her in his locker ….......with her looking all so studious studying at her desk!' he mused. Approaching the punk, Reggie acted the perfect gentleman and not the gruff mean bastard that the punk had surely relayed to his lovely blond wife, interrupting the young couple with "Sorry to interrupt you and your beautiful wife, Cpl. Michaels but they need a couple extra hands over in the mess tent! It should only take about ten minutes or so! I'll keep your lovely wife company until you get back. In that ten minutes, after shaking the beauty's soft petite hand as he introduced himself, Reggie learned of the beauty still attending college and that she and the corporal had tied the knot when the guard unit was called on up.

Reggie smiled upon remembering the look of fear on the beauty's face, seeing her visibly trembling with fear, loved the feel of her left hand tense as he caressed her and toyed with her diamond ring and wedding band. Then, just as her hubby could be seen exiting the mess tent to make his returned the blond beauty stammered out "Yes …......................yes …...................I …..................I'd like to apply for such a life insurance policy!" "Tomorrow, 8 a.m., at your motel room …..............gives ya an hour's time to look all purty fer me …..................after hubby reports back to base! What's the motel ya two are at?" he asked gruffly. "The …................Lamp …......Lamplighter …..............Room 310!" came the shaky reply. "I's wanna find ya looking nice and purty fer me and smelling oh, so sweet!" he added.

That next morning, in Room 310 of the Lamplighter Motel, John Michaels saw how despondent his beautiful wife appeared to be but merely assumed that it was due to the fact of them them being apart once again. He was dressing in his fatigues to report back to the base while Shannon was to pack her belongings before checking out and taking a taxi to the airport. Little did he know that once he departed to go back to the base, his lovely wife would be going to the front desk, not to check out but to extend her stay another night, that she'd be canceling her flight and paying the fee to change it to the following day. He was just glad that Shannon could make it that weekend, especially as her studies were quite demanding with finals coming up and she had to put in a lot of time studying.

'Shit, that purty little thing was crying her eyes out even before I's got there! Dressed up in nice pink dress and white heels fer me too!' Reggie laughed to himself. 'Cried and bawled even more when I had her git down on her knees so she could unzip me!' he chuckled. And when she forced herself to comply, Reggie told her "Open yer mouth wide so's I's can check yer tonsils!" He couldn't believe his luck when she realized he intended to do to her and began sobbing "Please ….......................oh, please …............no ….................not that ….......................don't make me do that! I …...........I've never done such a thing …..................not even for John!" Reggie smiled in recalling how he then grabbed the back of her long silky blond hair, yanked her head on back, then guided his throbbing hardon to rub it all about the beauty's face before telling her "If'n ya don't want that punk coming back in a body bag, ya'll open those beautiful pink lips of yers and start SUCKING! Now say ahhhhhhhh!"

The bitch had sobbed out in anguish at first but then began to slowly part her lovely lips. Pushing forward, his thick blunt cockhead parting those beautiful pink lips, Reggie recalled how he shivered from the feel of her soft and warm buttery mouth. 'Damn, I's almost went and lost it right there!' he recalled, then remembered the thrilling sight of the beauty's eyes filled with tears as he forced his lengthy cock down into her gagging throat. He remembered seeing the whites of her eyes when he had his dong all the way down her throat and she began gurgling, forcing him to pull on out or have her dying on his dick from being unable to breathe. He had watched and laughed at the horrified look in her eyes he he popped his load off in her mouth and the bitch realized there was no way for her to spit out his jizz. "Swallow it, Mrs. Michaels! Git yerself a good taste of a man's cum!" Reggie had laughed as his cock continued belching out its thick goo. And when it was all over, the bitch crawled over to the trashcan and began puking her guts out. Once done with her puking, Reggie then handed her an open bottle of water that he saw nearby to rinse her mouth out, telling her "Rinse yer mouth out, then ya can strip out of that nice dress ya's wore fer me so's we can start with yer physical exam!"

With her eyes tightly shut, the beautiful Mrs. Michaels had stood before him, steeling herself as she reached back to undo the zipper at the back of her dress. "Did ya wear that purty dress when ya flew in to meet yer hubby at the airport?" Reggie quizzed, to which she responded by nodding 'yes'. "Now the bra, Mrs. Michaels!" he advised, to which she responded by reaching behind her back, all while shutting her eyes tightly to block everything out. "Do I need to tell ya what's next, sweetie?" he quizzed, to which she responded as her thumbs were inserted into the elastic waistband of her panties. With her naked except for her white heels, Reggie then got up from his seat to begin his physical exam of the lovely beauty. A hand under each breast as if weighing them, Reggie thumbed and pinched at her pinkies till they were erect, and then to humiliate the beauty he slid his hand down to cup her golden fleece and then roughly inserted his thick middle finger up into her unprepared snatch.

Steeling her body, steeling herself to remain still to endure this horrid 'physical examination' to qualify for the much needed life insurance policy, Shannon had to go through with this to insure the life of her loving husband and prevent his return from the war zone in a body bag. She came to realize that the bastard was deliberately tormenting her in the way he was fingering her, his commenting "Ah, nice and slick, Mrs. Michaels ….............................but my finger's jist not long enough to probe properly! Need to find something 'longer' and 'thicker', don't ya think?" Then she was being pulled over to the bed and told to "Now ya go and lie down here so I's can complete the exam!" A moment later, after the bastard had stripped off his fatigues, he was groaning atop of her "Ahhhhhh .....................................there …...................................yer cunny's jist perfect ….............................nice and tight!"

Gritting her teeth as she listened to the filthy bastard, Shannon tried to show no other emotion as the tears kept flowing from the horrid assault on her body. She had promised to be true and faithful to John upon exchanging their wedding vows a year ago, but Shannon told herself that "This doesn't count …..................cause I don't want this …................................I'm doing it for John …..........................to save his life when he goes out into combat!" "Nnnnnnnnnn ...................nnnnnnffffffffff ......................nnnnnnnnnffffff ........................................nnnnnnnnnnfffffffff!" were Shannon groans through gritted teeth as her toes curled to keep from wrapping her legs around the black bastard as his long strokes now had her pussy contracting involuntarily against his invading member. "O-h-h-h-h ….........................G-o-d-d-d-d-d-d-d-d-d-d-d-d-d-d-d-d-d!" she winced through gritted teeth, desperately trying to just lay there as the bastard took her.

For Reggie, he knew very well what the prim and proper beauty was trying to do, but he actually wanted this way …...........................better than rape, fucking a reluctant bitch who doesn't want it yet afraid of the consequences of not giving into him! 'Well, forcibly rape a purty little prim and proper bitch like this would certainly be better, but this way she sure as hell ain't gonna be yelling 'rape'! No sense risking twenty years in the slammer!' Reggie surmised as slowly skewered in thick cock into the sobbing beauty, enjoying hearing her weep "Oh, Godddddddddd …............................nooooooooooo ….........................oh, John forgive me …................................but I'm doing this …............for you!" Grasping her trim hips, Reggie lunged into the sobbing beauty, getting his 12 incher all the way in and rubbed his kinky curls up against her soft golden fleece to cause her even more anguish.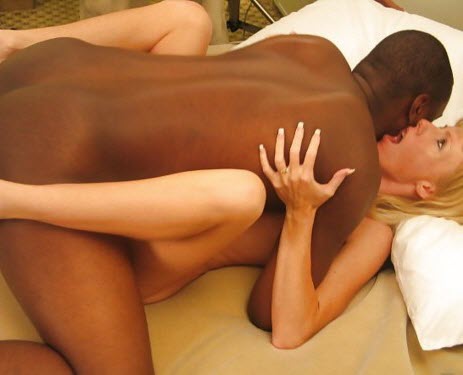 Pumping away at the bitch while she tried desperately to keep her body from reacting in any way, Reggie could feel her thigh muscles straining as she fought the instinctive urge to normally wrap then around her lover while having intercourse. But of course, he was not her true lover as she was enduring this fuck session to save her husband. Reggie wanted her this way, something he'd get to see over and over again when out in the war zone, for it was all being captured on the mini-camcorder he had set down while the beauty had her turned away from him when he had first arrived. This would be a good flick to watch with her all reluctant and sobbing as he fucked away at the bitch. However, the disc containing the remainder of the ordeal he inflicted on her would be quite different, for she be begging for it once she swallowed down the gel capsules containing some potent Spanish Fly.

It was all worth while, especially so when the sobbing wife realized that he was about to cum in her, causing her to sob out "Please …........................not in me ….........................pull it out …............you're not wearing anything!" There was no way in hell that he was gonna pull out at this point, thrusting faster and faster has his hands held her hips secured, telling her "No fuck'n way bitch …...............now wrap those sexy legs around me if'n ya's want that punk to come back to ya alive and not in a body bag!" he ordered. Feeling her reluctantly complying as her soft smooth legs encircled his humping ass, he told her "Squeeze'm baby …...........................squeeze those sexy legs of yers …................squeeze all the cum outta me! That's it …...............................ahhhhhhhhhhhhhhhhhh …....................ahhhhhhh …..............................arggggggggggghhhhhhhhhhhhhhhhhhhhhhhhhhhhhhhhhhh!"

Moments later, after the black bastard had ejaculated deep in her fertile womb, Shannon was overwhelmed with guilt in the realization of having had sex with her husband's master sergeant regardless of the circumstances. Burying her face in her hands, she began to weep in her shame. And then, when the dwindling cock finally slipped out of her completely, out oozed a dollop of slimy goo. Shannon began sobbing even louder in her humiliation and despair, worried now of the horrid consequences that could result from this vile copulation. Her cunny felt as if it had been torn open, stretched beyond belief by the thick penis that belonged more on a horse than a man, and out oozed even more of the bastard's slimy filth. The thought of the vile bastard impregnating her brought fresh tears to Shannon's eyes, the in just feeling how much semen had leaked out of her already, she knew it'd truly be a miracle to escape that dreaded consequence.

Not allowed to go to the bathroom to douche out the bastard's nasty and potent sperm, Shannon knew very well that in about two months she'd be making an unwanted but absolutely necessary appointment to schedule an abortion. Prior to this, she was abhorred to hear of women getting an abortion other than if such pregnancy was a result of a rape, but now she came to realize that such an unwanted pregnancy could be due to other valid circumstances. Handed a can of beer that the bastard had brought with him, forced keep him happy by drinking with him, Shannon tried to refuse the gel capsules handed to her but was forced to obey and down them with her beer. Within fifteen minutes, Shannon felt the heat come over her and the dire need to rub her thighs together, and panting for breath she managed to ask "What was in those capsules?"

Shannon groaned and shuddered when the bastard smiled and responded with "Spanish Fly, sweetie! It's gonna make the prim and proper Mrs. Michaels climb the walls fer more cock ….......................and mine's the only one available!" Nipples stiff and tingling, wanting to be touched and even bitten hard, Shannon panted in heat as the nagging itch in her cunny was driving her mad. "Please …................oh, help me ….............................do something …..............................please, help me …..................do something pleaseeeeeeeeeeeeeeeeee!" she begged, looking over at the black bastard sitting in the armchair for some help. She looked up to see the smirking bastard shucking at his now revived cock in hand, and then was told "This is what you need, Mrs. Michaels! The only thing that satisfy that itch between those sexy legs of yers! It's right here waiting fer ya ….......................it's all yers ….........................if'n ya git on yer hands and knees and crawl of over here!"

Trying to refrain from giving into the bastard, but resorting to sliding her hand down to her cunny to finger it for some relief, then she closed her eyes and bit down on her bottom lip. Panting, Shannon then slipped off the bed and crawled on over to the bastard. Moments later, after having shucked and mouthed the bastard's bloated cock, she was told "Okay, now climb up on the chair and straddle me, ya little bitch!" Eagerly complying, Shannon then emitted a satisfying "Ooooohhhhhhhhhhhhhhhhhh!" as her throbbing cunny slid down over the pleasure giving shaft. "Ah …............ah ….................ah …............ah ….................ah …............ah ….................ah …............ah ….................ah!" Shannon panted out each time she slid down to have her itch in her cunny scratched. Big black hands on her asscheeks, they lifted her back up, only to let go completely allowing her to slide back down on that jutting pole.

Suddenly, after having slid down fully onto the master sergeant's boner, she wasn't being lifted up but instead carried on up by the black bastard. Seconds later, Shannon found herself being flung down onto the bed, and the big bastard came right down upon her with his cock still fully buried deep in her. "Ooowwwwwwwwwwwwwwwwwwwwwwwww!" she cried out in pain as the thick lengthy cock went up further into her than ever before. Before she could catch her breath, Shannon could only shiver from the pleasure she was getting from the rapid fire fucking that just commenced. "Oh …......................ohhhhh ….....................yes ….........................yes …...................yesssssssssssssss!" she swooned.

'Soon …...............real soon …....................and this prim and proper little lady will be climbing the walls and begging me to fuck her! She'll be begging me to fuck her …...................and even for me to cum in her …..........................we'll see how long she lasts!' he told himself while continuing to stroke his 12" cock in and out of her now snapping little pussy. Grasping her trim hips, Reggie sped up the fucking even more, enjoying the feel of her trim arms and legs clutching tightly at him. A bit more of this before speeding up even faster now to jackhammer speed, then he felt her trim sexy legs tighten even more around his humping black ass. 'That's it …...................got her!' he laughed to himself, chuckling 'Some prim and proper wife ya are! All it takes is a little black magic to make these white girls go crazy!'

And to break her completely, knowing that she would soon be skyrocketing into outer space with a mind-shattering orgasm, Reggie stopped in mid-stroke. Seconds later, the bitch was panting out "What …...................what are you doing? Why are you stopping? Please …........................please ….........I'm so close!" Looking down with a big smile on his face, he told her "Beg me, bitch! Beg me to fuck ya! Beg me to fuck ya with my big black cock!" As she tossed her head from side-to-side, telling him 'no', it was just a moment of this before she panted out "Fuck me ….....................fuck me, you bastard ….........................fuck me with your big black cock!" "Ya don't care if'n I's cum in ya? Ya know I'm not wearing anything, don't ya?" he taunted. "Fuck me …...............I don't care ….................just fuck me! Fuck me, you bastard!" she panted out, trying desperately to pull him to her with her arms and legs.

Like two rutting animals, they went at it on the bed. "I'm there …..................................I'm there ….............................I'm cumminggggggggggggggg! Oh, Goddddddddddddddddddddddddddd! Oh, Goddddddddddddddddddddddddddddddddd!" the Shannon screamed out in her climax as the big black cock within her exploded and began ejaculating it's hot slimy load deep up in her fertile womb, the hot gooey fluid serving as a soothing balm over her previously itching twat. But that soothing balm was just a temporary fix, soon to wear off and that nagging itch would then reappear.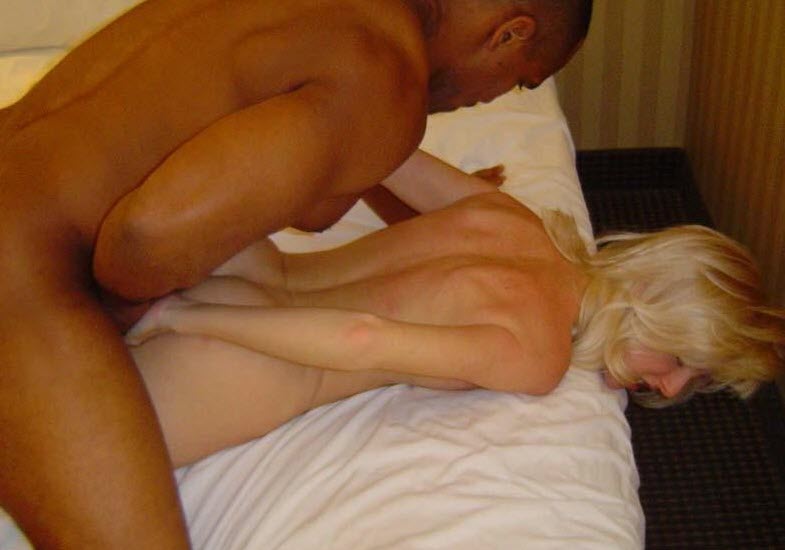 The next time the hot little beauty wanted it, wanting it real bad, Reggie laughed at plight and told her to "Git up on all fours like a bitch in heat ….......................cause that's how I's gonna fuck ya, whore!" With the panting beauty on all fours, he then taunted her "Git that ass up in the air …..............higher …....................show me that snapping pussy of yers!" With cock in hand, he then rubbed his bloated cockhead up and down her swollen slit till was trying to back up into her, panting out "Please ….......................please ….......................put it in …..........................put it in …....................put your fucking cock in me, you bastard!" Shafting her right then, slamming home the salami, the desperate young beauty panted out "Yes ….....................yesssssssss ….........................ohhh, yesssssssssssssss ….......................fuck me ….......................fuck me hard ….......................fuck me with your big black cock!"

Stopping once again, just keeping his bloated cockhead enveloped in her clutching snatch, he then had the begging bitch pleading with him "Yes ….........................yes …....................yessssssssssssssssssss …...........................I want you to cum in me ….......................................cum in me and knock me up with your little black bastard!" As he recommenced the fuck, the bitch obviously wanted him to give it to her hard and fast as she panted out "Faster …......................faster ….........................harder …..........fuck me harder …............................cum in me you bastard ….........................shoot it …........................shoot it in me ….................................pleaseeeeeeeee, hurry …...........................shoot ittttttttttttttt ….......................................fuck your little black bastard in meeeeeeeeeeeeeee!" And when he did ejaculate his hot roe deep in her, the bitch came and screamed out "Yessssssssssssssssssssss …...........................ohhhhhhh, Godddddddddddddd, yes …...........................yessssssssssssssssssssss!"

Reggie told her to hold still after pulling his spent dick out of her, then grabbed the mini-camcorder to get a close-up of his thick cum oozing out of her gaping hole. And with the panting bitch resting the top of her head down on the mattress with her eyes closed, Reggie smiled as he managed to capture her face between her widespread legs, all while her well-fucked pussy oozed out his thick goodies. Reaching up to caress her soft white buns with his big black hand made it quite clear that it was a black dude's sauce that was leaking out of her. Putting his index finger and thumb into her snatch, her then spread her pussy lips apart and out flowed a river of his thick goo. Reggie laughed and wished the whiteboy she married could see his lovely wife at that instant, thinking 'She went and made the ultimate sacrifice fer ya, my boy! But I'll take good care of ya out in the war zone, after all, I's jist went and 'ruined' that sweet thing yer married to! Heh, heh!'

Another good fuck session, then forcing her to pop another gel of Spanish Fly, and just minutes later the bitch was literally climbing the fucking walls. With her grabbing his dick and wanting him to do her doggie style again, Reggie could got a good laugh as she begged and pleaded "Fuck me, please ….......................fuck me again …......................I need it so badly!" As he got up behind to mount her, skewering her once again, he then told her "Damn, ya've turned out to be one hot little firecracker! Ya'll gonna be climbing the walls when I's gotta go back to the base! but, I's know some guys across the street at the O.K. Coral Bar & Grill …....................I's know they'll be willing to help ya out ….................ya jist tell me when I's gotta go ….....................and how many guys ya want me to send on over!" Knowing that she'd be in dire need of more cock, that she'd be begging him to send some horny bastards over, she'd remember that it was her begging him to find some guys at the bar …............and he'd be cashing in about five hundred or so by pimping her ass off!

At midnight, with one hour to go before needed to check back in at the base, Reggie had the beautiful bitch back up on the bed on all fours once again. Only this time, the hot little bitch was in for quite a surprise when he guided his cock up to her tight little asshole. "No, no, nooooooooo …..................not there …..............not there …..................I've never had it there before! I don't want it there! Noooooo ….............................eeeiiiiiiiiiiiiiiiiiiiiiiiiiiiiiiiiiiiiiiiiiiiiiiiiiiiiiiiiiiiii!" the music filled his ears as he copped her cherry white ass! As she squirmed about in desperation to throw him off of her, Reggie then grasped her trim hips tightly with his hands and rammed up into her with all of his might. Reggie just laughed as the bitch shrieked out "Aieeeeeeeeeeeeeeeeeeeeeeeeeeeeeeeeeeeeeeeeeeeeeeeeeeeee!"

As she pleaded with him to fuck her one more time as he got dressed, she pleaded "Please ….........don't leave me like this ….............pleaseeeeeeeeeeeeee!" Telling her that he go over to the bar and send some guys over to take care of her, she responded "Yes …..................yes …...................hurry …........................have them hurry!" A hundred bucks from four guys at the bar, plus fifty from the bartender whom he knew well, were soon anxiously walking on over for to the motel room for a nice gangbang with a soldier's pretty wife. The bartender buddy of his, promised to get everything on the mini-camcorder with a blank disc that Reggie handed to him, telling the master sergeant that keep it behind the bar when he stopped by the next day. Also, the bartender got a sweet deal as he would make sure the little lady got a ride to the airport to catch her flight …..........................with her give him head during the drive in exchange for taxi fare.


Insurance Applicant #2 – Ms. Kimberly Atwater


Twenty year old Kimberly Atwater, a 5'4" 115 lb. sophomore in college along with her high school sweetheart, was devastated when the news broke that the guard unit was being activated and to full-alert status and that it was expected to relieve another unit out in a Middle East combat zone. Pfc. Jerry Stanton was steady boyfriend and had joined the guard in his senior year of high school in a means of paying for his college tuition without burdening his parents. Kimberly didn't blame him for that decision, especially with there being three other siblings in Jerry's family, with his youngest sister being twelve years old with a serious medical condition that had been a drain on the family's finances.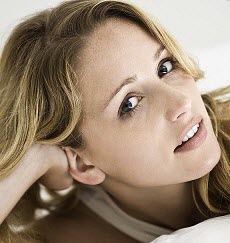 Ms. Kimberly Atwater

Everyone in both their families knew that they had been a couple for the past four years, that they planned on tying the knot when they graduated from college, and that was perfectly fine with them. The Stantons treated her like their daughter and her parents treated Jerry like part of the family already. Shortly after the news of the unit being called up, Kimberly got the surprise of her life when Jerry got down on one knee and proposed in front of both families during a cookout that had been arranged after Jerry had gotten her father's and mother's blessing when he had approached them a week earlier. So both families were all in on it, making it a complete surprise for Kim when Jerry proposed. But the plan was for them to still wait till later for Jerry to return and finish school before planning the wedding date.

With Jerry driving them back to college late that Sunday, Kimberly to return to school the next day while Jerry to withdrew for the quarter and report for duty later that week, they had a slight change of plans in diverting off to a motel for the night. Although Kimberly had vowed to remain chaste and virginal till her wedding day, always putting off his intimate advances and telling him he had to wait till their wedding night, the thought of perhaps losing her sweetheart in combat had Kimberly reassessing such vows. And when Jerry said how he wished he could spend the night alone with her and not take her back to her dorm room, it was she who pointed out "Well, you could turn right into the parking lot up ahead so we can spend the night together!" Just up ahead was the Sunset Motel, and when her stunned fiance looked at her and quizzed if she was serious, Kimberly snuggled up to him as he drove, then let her hand on his thigh move over to give him a squeeze to tell him just how serious she was.

"Do ….................do you have ….......protection?" Kimberly had stammered out. She saw Jerry blush, then nodded a 'yes' before telling her "I've kept one in my wallet …...........for over a year now …........just hoping!" After checking in at the motel and getting a room, Jerry spotted several vending machines off to the side, then purchased a couple of pops from one machine and a box of condoms from another. She watched as Jerry rolled a protective sheath down over his swollen member, then reached down to hold the throbbing member in her hand. Kimberly lost her virginity that night, giving her fiance something to remember and want to survive combat to come back to. Jerry had made a 'woman' of her …...........his woman!

When morning came, they had made love three times before the left the motel to get Kimberly back to her dorm. Figuring that she could get notes on the first two classes, Kimberly then did not have to get back till her one o'clock lab class that of most importance as it was a part of her major. With check out at noon, they would say their goodbyes when he dropped her off at the dorm so she could get her books and he would then pack up the rest of his belongings and complete his withdrawal from college. It would be weeks before they'd see each other again, as the the soldiers would be under intense combat training before deployment, and so they longed for the base's 'open house' weekend when training came to an end.

It had been a fabulous 'open house' weekend at the base, with Kimberly making the 90 minute drive from campus to the base to pick Jerry up, then to check in at the Moonlight Motel a few miles away. There was no time to lose, just two minutes after entering the motel room, both she and Jerry were in each others arms …..................totally naked and about to make love once again! For both of them, it was just fantastic, even better than the first night they had spent together. And they had two nights together, with only the base's open house for them to attend to on Saturday, with a parade on base scheduled with all the soldiers marching and then Jerry would be showing her around and introducing her to other members in his unit. With the soldiers reporting back for duty by 10 a.m. Sunday morning, the plan was for them to checkout and Kimberly would be dropping him off at the base before making the drive back to campus.

At the 'open house', Kimberly and all the other spouses or significant others were warmly welcomed onto the base and treated to a parade by all the units. Then the soldiers were dismissed in order to show their guests around and to mingle with others. Lots of children were running about and anxious to climb aboard the military vehicles, assisted and guided by the soldiers. It turned out to be a huge picnic for all, soldiers and their family members got to meet each other and gather around to mingle in the picnic like setting. Kimberly got to meet the officers in charge of her husband's unit and was introduced to MSgt. Carter, the top non-com in the unit, the man who according to Jerry pretty much ran things on base as even the officers would often seek his advice before issuing an order.

Kimberly had heard of the infamous MSgt. Carter ofter when conversing over the phone with Jerry, for the master sergeant was really the one with the most combat experience after having a number of tours out in the Middle East countries. She remembered Jerry telling her how all the troops were just amazed at how the man could just tell if a bunker or building was booby trapped or not, with MSgt. Carter stopping his unit on three different occasions from entering to point out the signs that he had observed indicating a trip-wire or loose board harboring an IED beneath it. "Man, I hope my unit is with him when we hit the combat zone! No one else has that kind of smarts!" Jerry had told her. It was not hard to forget the man once you met him, that was for sure, for MSgt. Carter was big, burly …...........and BLACK!

It was another night of wild lovemaking at the Moonlight Motel, with she and Jerry not wanting it to come to an end. Having fallen asleep in each other's arms after a lovemaking session, the sunlight coming through the draperies had the room lit up and the two young lovers hurriedly engaged in another lovemaking session before had to report back to base. Needing to rush, packing their belongings and then checking out of the motel, they then headed off to the base. Making it there with just minutes to spare, they embraced one another for an intimate goodbye kiss. Then, blinking back the tears in her eyes, Kimberly watched as Jerry ran off to report in as all the units were massing on the parade field and about to get into formation.

As Jerry disappeared around the corner of the building, Kimberly was startled upon her the gruff but familiar voice of MSgt. Carter as he called out to her. Those next few moments in conversing with the big burly black sergeant all seemed just surreal to Kimberly, that she kept playing it back in her mind as she made the long drive back to campus. 'Life insurance …..............for Jerry ….................physical examination …...............as in any application for such insurance??' she swallowed while blinking back tears as she could not believe the proposition that had been proposed to her by the vile master sergeant. And from what Jerry had told her of the man's combat knowledge, if she didn't submit then all it would take was for the devious bastard to deliberately send Jerry into a booby-trapped building due to her refusal.

That next day, skipping her afternoon classes, Kimberly changed from her jeans and sneakers into a nice dress and 3" heels as the sergeant how he loved seeing women nicely dressed and in high heels. Blinking back the tears, Kimberly got into her car to make the long drive back to the town just miles away from the base. Her body trembled, then shuddered, wondering just how she would be able to get through this horrible ordeal in letting another man ….................a big, black man …................touch her and have sex with her! Although the bastard never mentioned the word 'sex', there was no denying what he meant by a physical examination being needed for a life insurance policy …............especially as she was the one to be examined but the life being insured was that of her fiance! One thing that she had learned in her sorority, for well-endowed men, the only way to go in regards to condoms was one call Magnums …...........a box that she embarrassingly purchased early that day at the nearby pharmacy.

That pit in the bottom of her stomach had Kimberly feeling so queasy, even though she had barely anything to eat that day. Still she wanted to throw up, brought on so by the thought of the black bastard fondling her body, sticking his filthy 'thing' up into her. With this being her worst time of the month, and having never allowed even Jerry to ejaculate up into her, Kimberly swore that she'd only go through with it so long as the bastard agreed to wearing a protective condom. Fearing that the big bastard's 'thing' would be just to huge for her to accommodate up in her tight slit, she had purchased a tube of lubricating gel so that she wouldn't get torn open. She prayed that the heavy duty Magnum condoms would do the job as her sorority sisters had commented on, shuddering at the thought of the bastard's foul semen ever having the chance of impregnating her.

Approaching the town, Kimberly placed back the instructions given in her mind, telling herself that she had to check in at the Notel Motel. Shivering in disgust, she recalled the instructions for her to go to the front desk and check in, asking the desk clerk for 'The key to MSgt. Carter's room!' Also, she was to ask the desk clerk if he could "Notify MSgt. Carter of her arrival!" She had been told by the bastard to let herself in once given the key and to help herself to the food and drink that would be available in the room. When Kimberly entered the room, she would be quite surprised at how nice the layout in this unit of the sleazy looking Notel Motel, along with the food and drinks that had been made available. "Could …..................could you …...............notify MSgt. Carter …........of …...........of my arrival!" she stammered on out to the elderly black man behind the desk, who appeared to be in his mid-sixties, whose name tag read Malcolm Jones (owner/manager). Kimberly was a bit unnerved at the way the old man smiled at her, a smile that indicated he knew exactly why she was there at his motel. Little did she suspect that this man had a devious deal going with the master sergeant, where Malcolm Jones provided the plush room with food and drink free of charge, all in exchange for him getting his lusty turn at the pretty and submissive white wives whose husbands/fiances were stationed at the nearby army base.

Shaking like a leaf while in the motel room alone, Kimberly desperately needed a drink to steel her nerves. Normally she'd have a screwdriver at most, but on this occasion she did without the orange juice after putting ice in her glass tumbler. The alcohol burned as it went down her throat but she could feel the warmth of it as it made its way down to her belly. Pouring herself another, Kimberly could already feel the effects taking hold from the first drink, which was definitely a good thing as she wanted to try and block out the nightmarish ordeal that was to come. Just as she was about to down her second vodka martini on the rocks, Kimberly froze upon hearing a key being inserted into the lock and then saw the doorknob turning. She could only blink back the tears as the vile MSgt. Carter stepped into the room to greet her with "Ahhhhh, Miss Atwater …..............................I must say ….............ya look absolutely ravishing!"

After her tormentor had poured himself a drink and plopped himself down in the armchair, Kimberly heard him ask her "Are ya ready fer yer physical examination, sweetie? Ya do want to take out that life insurance policy, don't ya?" Sniffling as she attempted to blink back the tears, Kimberly managed to nod a 'yes' as she reached up to undo the hook at the back of her dress and to pull down the zipper a bit. Arms going around her back, she pulled the zipper all the way down, then began to easy the bright blue dress over her shoulders. Letting the dress fall from her shoulders to puddle around her white heels, she stood there in her lacy white bra and panties while the vile sergeant examined the merchandise.

"Okay, now the bra, Miss Atwater!" she heard him say, then reached behind her to unhook the clasp, then reached up to pull the straps down. "W-h-r-e-e-e-el-l-l-l!" came a loud whistle from the appreciative onlooker, causing Kimberly's pink nipples to harden in response. "C'mon over here, little lady ….....................lemme git a feel of them purty little titties!" she was told. Forcing herself to mover her legs, Kimberly did as she was told, closing her eyes before taking the last step to the bastard who was now leaning forward in the armchair. She steeled herself to remain still as large hands suddenly covered her soft breasts, then calloused palms were slowly moving round and round over the tips of her agitated pink nipples. Then the bastard was using his thumbs and forefingers to pinch at them, making them stiffen from the arousal.

Standing there before the bastard, feeling his thick thumbs in the waistband of her panties, Kimberly grit her teeth and clenched her eyes tightly shut as she felt the silky garment being pulled down to bare her most private part to the vile bastard. Panties fluttering down her trim legs to rest atop her white heels, she felt so humiliated as felt the bastard part her golden fleece before commenting "Oh, man, that's prime beaver …..........................and absolutely no bugs!" And then the bastard had his hands on her ass to pull her forward, instructing her to "Step on forward, put yer knees up here on the armchair!" As she did so, her right foot shed her panties but they were then caught around her left foot as she moved her knee up. Large hand guiding her knee, Kimberly found herself in quite a vulnerable position with both knees spread wide to rest on each armrest as she could rest her arms on the backrest of the chair.

There was movement beneath her widespread legs, then realized that the bastard had slid himself down onto the floor, his back resting upon the foot of the armchair. Large strong arms and hands came from around her outer thighs to keep her in place, then the black bastard began examining her …..............with his long thick tongue! "Ohhhhhhhhhh, Godddddddddddd ….................................oh, Jesusssssssssssssssss ….................................help meeeeeeeeeeeeeeeeeeeeeee!" she whined as the thick wet tongue lapped at her sensitive pink slit. "Ohhhhhhhhhhhhhh, Godddddddddddddddddddddddd!" she panted out as the thick tongue was inside of her and licking its way in search of her ultra-sensitive clit. "Ahhhhhhhhhhhhhhhhhhhhhhhhhh …..............................ahhhhhhhhhhhhhhhhhhhh …........Godd …....................ahhhhhhhhhhhhhhhhhhhhhhhhhhhhhh!" she squealed as the bastard found it.

Desperately trying to pull herself onto the back of the chair to get away from this insidious onslaught, Kimberly found herself being pulled back down by the strong arms encircling her thighs and the vile tonguing of her snatch recommenced. "Oh, Goddddddddd …...........................oh, my Godddddddddd …......................ahhhhhhhhhhhhhhh.................................ahhhhhhhhhhhhh …..................ohhhhhhhh, aieeeeeeeeeeeeeeeeeeeeeeeeeeeeeeeeeeeeeeeeeeeee!" Kimberly screamed out as the room spun about her and she went and creamed in the the bastard's mouth. Never before had she experienced such a vile sexual act, nor had she ever expected such a thing, but now it all made sense as to what she had been puzzled upon when a sorority sister had commented on how her boyfriend and 'eaten her alive'. Now she realized what that had all meant, for she had just been 'eaten' to the most fantastic orgasm ever. Never had she ever creamed so much, and she realized that 'The bastard lapped it all up like a tasty treat!'

Having lifted the swooning beauty up from the armchair and laying her down upon the large king-sized bed, Reggie began undressing when he was caught by surprise as she scrambled up to a sitting position to grab a small box atop if the nightstand. Seeing her open it and begin fumbling with a foil packet, Reggie grinned as he knew exactly what it was and she her intent was with it. Seeing how young and innocent the bitch was, and not being married as yet, Reggie knew he had to play along at least until he gave her the Spanish Fly and it took effect. Having dropped his pants and jockeys, he saw the scared look in her eyes as she held out the foil packet to him before advising "You …...................you need to put this on!" "If'n ya want me to wear that raincoat, sweetie ….......................yer the one who's gotta put it on fer me!" he responded.

For Kimberly, having only watched as Jerry sheathed himself before they had sex, she found it quite difficult to even bring herself to touching the big black erection that stood waving itself before her. Cringing with disgust, trying to place the rubber contraption atop the bloated tip and then rolling it down with touching it in the flesh with her fingers, Kimberly found it quite a difficult task …...especially since the bastard kept flexing his hardon so that it throbbed up and down, not staying in one place so she could roll the protective sheath on down. Forcing herself to grasp it with one and then pull the condom on down over the bloated cockhead, her trying to stretch it on down with her fingers ended up with it being cut apart by her sharp fingernails. The second attempt ended up in the same way, but the third try gave her a sigh of relieve as she got to roll it down over the monstrous stem of flesh. Quickly grabbing the tube of lubricant, squirting out globs of it along the sheathed shaft, Kimberly gritted her teeth as she forced herself to spread it all about, in essence having to shuck the bastard fuckstick in order to do so.

Handed a gel capsule and another vodka martini, Kimberly hesitated on taking the capsule but was afraid to upset the sergeant who had told her "Take it …..........it'll get ya in the mood!" After swallowing the capsule along with downing her third martini, Kimberly found herself being pushed back on the bed and legs forced apart she was told "Spread'em, baby! Need to use a longer probe to check ya out with this time!" Blinking back the tears, shutting her eyes tightly and steeling herself, she trembled as the blunt sheathed tip bumped hard up against her most private possession that was only meant to be shared with the man she loved. Even after having emitted her love juices earlier, much of which had been lapped up by the lusty bastard, the added lubricant that she had smeared on the condom coated cock did very little to help accommodate the donkey-sized dick that the sergeant possessed. "Oh, Godddddd ….............................stop …............................stop ….................................it won't fit! It's too big …..................................it's just toooooooo bigggggggggggggggggg!" she cried out in despair.

"Damn, ya've got one tight little pussy, Miss Atwater!" Reggie advised after his attempts to skewer into her were blunted by her tightness. Holding her in place with one hand, repositioning his cock back into place before holding once again getting a good grip on her other hip, he held her firmly in place while thrusting forward with all his weight behind him. "Nooooooooooooooooooooooooooooooooooo …...........................noooooooooooooooo …........................noooooooooooooooooooooooooo!" came the shrill cry of pain as three solid inches of thick cock was forced up into the screaming beauty. Thrusting forward once again, skewering another two thick inches of his sheathed meat into her made the bitch yelp and cry out "Stop, pleaseeeeeeee ….................................oh, please stoppppppppp …..............it's too biggggggggggg …...........................you're tearing meeeeeeeeee …..........................it won't fittttttttttttttttttttttttt! Pleaseeeeeeeeeeeeeeeeeeeeeeeeeeee!"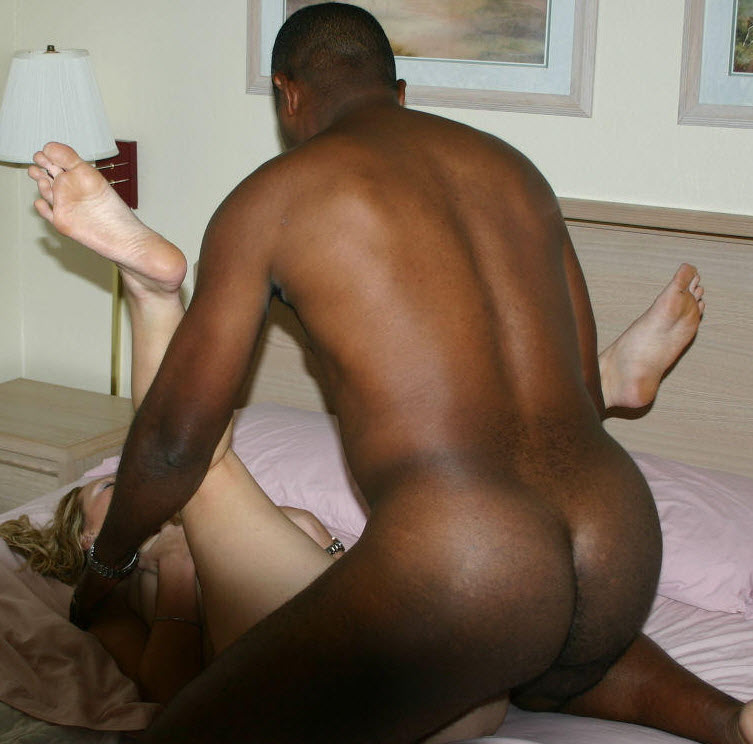 Reggie had a big grin on his face as he proceeded to 'ruin' this beautiful blond bitch, knowing full well that she had and probably never again would have her precious little cunt stretched out in this manner. , and with that stabbed forward brutally once again into the screaming beauty. Grasping her trim hips firmly, he reared on back and lunged forward once more, and did so while chuckling "Gonna 'ruin' ya good, bitch! Obviously, yer precious little Jerry has himself one little bitty of a pecker – cause yer as tight as a virgin, sweetie!" As the blond beauty sobbed and pleaded for him to stop, there was no fucking way that was going to happen at this point, and Reggie began shagging away at the bitch till he managed to ram his entire donkey-sized cock up into her cunt.

As the young blond's head roll from side-to-side, Reggie kept his animal fully embedded in her tight little cunt, deliberately inflating his cock to make it seem to be pulsating within her petite body. Bending his head down, he tongued a pretty pink nipple, lathering it with his saliva till it got all stiff with excitement before moving onto it's twin peak. Soon she began moaning "Oooohh …............ooh …................ooohhhhhhhh!" as he tongued and nipped at her erect buds, and then he felt the telltale giveaway of the potent drug taking its effect when her tight cunny squeezed upon his hardon. He knew it be soon, real soon, before the Spanish Fly had her climbing the walls and that she'd be begging him to fuck her. All it'd take was a bit more time, and so he continued mouthing and biting at her tender titties while twitching his cock in her gripping twat.

Soon, with the little lady now under the full effects of the potent aphrodisiac coursing through her petite body, Reggie saw that she was arching her titties up for more sucking and wanting him to bitie them again. And she was now really responding to each twitch of his thick cock embedded, squeezing hard upon it with her cunny time and time again, basically telling him that it was fuck time. As the bitch arching her hips up to him, it became apparent that her cunny had stretched out to accommodate him, and her juicing added enough lubricant for a good fucking to commence. Rearing back some, then sliding on back in, Reggie smiled as the slickness told him that it was indeed time for some serious fucking. Oh, how he planned on nailing this lovely little bitch, first to get her all hot and bothered before bringing things to a quick and abrupt halt – where she'd be climbing the fuck'n walls!

Reggie gave the now wanton bitch a steady shagging for a good five minutes, loving he feel of her soft petite hands clutching as his shoulders while her trim sexy legs were wrapped around his black ass and pulling him to her. With his expertise and staying power, Reggie brought things to an abrupt halt with just three inches of his hardon enveloped in her gripping twat, then waited to see the bitch's reaction. Gritting his teeth to mean and nasty, but really to keep from smirking and laughing at her plight, he kept this demeanor when she open her eyes to look up at him and frantically ask and plead "Why …..........why are you stopping? Please …................please …...................don't stop ….............don't stop …................oh, pleaseeeeeeeeeeeeee …...............................don't stop!"

Sliding his condom sheathed cock completely out of her now well-stretched hole, Reggie held back his laughter when the bitch frantically grabbed his cock to pull it back while panting out "No …...........no …......................put it back ….....................put it back in meeeeeeee!" "Can't feel a damned thing with it on …........................ya want me to fuck ya with it …..........................ya take the fuck'n thing off!" Reggie hissed. "Tell ya what …....................I's promise ya that I'll pull out in time!" "You …...........you promise? I …...........I can't let you finish …............in me!" the dumb bitch quizzed while forming a 'C' with her index finger and thumb, as her could not encircle his donkey-sized cock, then she began to shuck and roll the rib of the rubber down. "Yeah …................I's promise …................I'll pull out in time ….......................so ya won't git knocked up!" he lied.

With the dumb believing it all, Reggie told her to "Put it back in ….......................guide it back in ya if'n ya want me to fuck ya again! Do it, bitch!" As the hot and frantic beauty wrapped her trim arms and sexy legs around him, Reggie commenced to give her the fucking she needed, only 'bareback' this time and there was no way in hell that he'd be pulling out before hosing the bitch down with his hot potent roe. 'Gonna knock ya up good, ya dumb bitch!' he smirked while slicing his fleshy bone right on up her juicing slit. Holding her trim hips in his hands as she clutched desperately at him, Reggie cocked her good as she panted out "Yes ….........................yesssssssss …..........................oh, God, yes ….................................ohhhhh, yesssssssssssssssssssssssssss!" In and out his 12"+ boner skewered the once innocent little bitch, intending on hosing her down good, sending her on back to college with a good chance of a little black bastard growing in her tummy.

Clutching desperately at the muscular sergeant as he skewered his donkey-sized cock into her clasping cunny, Kimberly could not believe how badly she was in need of having sex, needing a good fucking …....................even with this big black bastard ….......................even with his unsheathed cock in her! She was now so close …..........so close ….........causing her to clutch at him even more to keep him fucking her to mind-shattering orgasm that was so very near! But just as she was about to soar right out into outer space, Kimberly went into a panic when the bastard stopped right in mid-stroke, telling her "Gotta stop, sweetie …..........................or I'm gonna pop my nuts in ya! Ya don't want me cumming in ya, do ya, bitch!" Desperate to reach the climax that was so close, Kimberly lock her ankles together and clutched at his shoulders, then begged "No ….....................no …................don't …......................keep fucking me …........................keep on fucking me …..........................do it …........................do it …............................cum in me …......................cum in me …....................just keep on fucking meeeeeeeeeeeeeeeeeee!"

Reggie laughed at the beauty's plight, then proceeded to give her what she wanted, fucking her at jackhammer speed to send her right out into space. "I'm cummingggggggggggggggg ….....................I'm cumminggggggggggggggg ….............................yes ….....................yesssssssssssss ….........................ohhhh, yessssssssssssssssssssssssssssssss!" he had her screaming just as popped his hot gooey load deep up in her fertile womb. As he keep ejaculating deep in her, Reggie chuckled "Dumb fuck'n bitch …......................letting me fuck ya bareback and thinking I'd be pulling on out before cumming in ya! Jerry will probably want to deliberately run into a booby-trapped building when he learns his precious little bride-to-be got knocked up and gave birth ….................to a little black bastard!"

Fucked throughout the night by the devious master sergeant, each time without the use of a condom, there was little doubt in Kimberly's mind that she'd escape and not get herself impregnated by the copious amount of semen ejaculated deep in her time an time again. Finally, when she saw the sergeant getting back into his fatigues, Kimberly thought that her ordeal was over. But still the aphrodisiac was coursing through her system and she needed to rub her thighs together to scratch that nasty itch. Needing it once again, needing it so badly, but Kimberly was determined to keep some kind of pride. She needed another fucking badly! And when the door was opened, there stood the leering owner of the motel, causing Kimberly to quickly draw the sheet up to cover herself. But then MSgt. Carter advised "Ya pull that sheet down so's Mr. Jones and git a look of that sexy body ya's got! He's here go give a second opinion on yer life insurance application! And he'll be letting me know in the morning if it's to be approved or not!"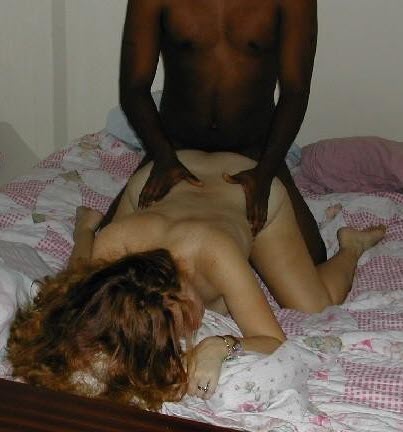 A bit over six weeks later, Kimberly went to a sorority sister's room, needing to ask for information on the doctor she had seen the year before for now she was in need of the special services the doctor provided. So who was the one responsible for impregnating her, that Kimberly did not know, but whoever got her knocked up ….....................it'd be a little black bastard she be giving birth to if she kept it to term! In comparison to the donkey-sized cock that MSgt. Carter had sent her into outer space with, Mr. Jones was not as thick or as long …...........................but the old guy sure had a lot of cum stored up in those wrinkled old balls of his! Kimberly shivered in thinking about the old geezer, she certainly would not forget him, especially when he made her get up on all fours, in order for him to give her a fucking she'd never forget …........................right up the ass!


Just as he looked at the photo of the next lovely applicant, Reggie hit the deck when an incoming motar round landed nearby. Grabbing his helmet and gear, he hustled on out of his tent for it was time to earn those insurance premiums that he had collected. He had to get those scared shitless rabbits into a bunker and keep them alive, not wanting to explain how the punk got killed even with the punk's wife taking out the insurance policy on her hubby. Also, there was still the final installment to be collected from each of the applicants ….............due upon his bringing back hubby alive without a scratch! Barking out orders to the men, he then saw Lt. Lynch just standing there like a deer caught in the lights. Reggie pushed the lieutenant down behind some sandbags and dove in himself, just in the nick of time as another motor round exploded on the other side of the barrier. The timing was rather ironic, especially since that photo he had just been looking at was that of Mrs. Kassie Lynch, the beautiful wife of Lt. Lynch whom he had just saved.


End of Story.