Debauched Young Nurse
(m/f, i/r, n/c)
by
Black Demon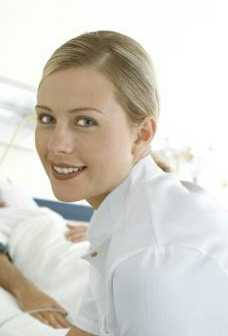 _______________________________________
Standard Disclaimer!
This is a fictional story intended for Adults only!
_______________________________________
************ ***********
Note: The story below is a story in itself. However, it is also a direct continuation
of the earlier story entitled: Ravished Nurse - III
************ ***********
It was nearing 3:30 p.m., just about time for Jill to get off her shift at the hospital. With the upcoming three-day weekend for her, Jeff surprised her the other night, told her to pack a suitcase and put it in the car. Jeff was taking her to the elegant resort on the coast for the long weekend to celebrate their 3rd anniversary. She bought a cold drink and walked out to where her husband would pick her up on a side street right after he left from work. With the traffic, she didn't expect him till at least 4:15 p.m., but the weather was nice and she wanted a bit of sunshine.
As she got out of the staff only elevator at the basement level of the hospital, she turned to go out the side exit to await for her husband. She thought of her loving husband and back to that day three years ago when they were pronounced as 'man and wife'. 'Mr. and Mrs. Jeff Hendricks' - Jill kept repeating it in her mind. 'God, how can I be so depraved as to cheat on him! It would destroy him and certainly our marriage if he ever found out that I succumbed to another man - a black man at that! Sure, I wasn't willing the first time but that was certainly not the case two weeks ago! My God, I even gave him a key to enter my home and take me in the bed I share with Jeff!' she sighed.
Lost in her train of thought, Jill was startled by the deep voice "Hi, Nurse Hendricks!" She swallowed deeply upon seeing Ike's wide grin lighting up his coal black face. She looked about to make sure no one else was around and in confirming that, she spoke "Ike …........…..I ……........……I ……….........…I can't be untrue to my husband again! It ….........……….it was so wrong the last time!" But she was helpless as he touched her hand, gently pulling her into the dimly lit maintenance room that served as Ike's office. In the darkened room, Jill pleaded "Ike ….........….no ……….........please ……….....….my ……...........….my husband is supposed to pick me up at 4:15! I ……...........I can't ….........………please ……........this is our anniversary …….........…..I ………................I can't cheat on Jeff on our anniversary!"
Jill was helpless as the confident man lifted her up to sit atop a wooden desk. Then she felt him lift up the hem of her white uniform. Her hands were on his upper arms but she put no pressure at all in pushing him away. Her lacy white panties were grasped by strong fingers inserted into a panty leg and then ripped from her body. Zipper to her uniform undone, the the white garment was bunch at her hips as she was easily lifted to have it stripped from her to fall onto her nursing shoes. Nursing shoes peeled off her petite feet and tossed aside, lacy white bra grasped and the clasp bent easily and the protective garment came away in the ebony hand that had pulled at it. Now Jill was dress only in her garter belt and white hose.
Ike stepped over the wide-stretched garments, then told Jill "Reach down and unzip me, sweetie! See what a fine anniversary present I have for you!" "Oh, yeah, baby ……………yeah ….............….…that feels so fucking good!" he groaned as her soft white hands began to pump his throbbing manhood. Lifted from the desk and placed on all fours on the small sofa nearby, she was advised "Okay, Nurse Hendricks …….........………..reach back put your anniversary present to use!" he muttered. "Ohhhhhh, yeah ……….................…ohhhhhh, sweetie!" he groaned as a soft hand grasped and pulled him to where his cockhead parted her golden fleece and parted her slick folds. "Tell me …................……..tell me what you want for your anniversary, Mrs. Hendricks!"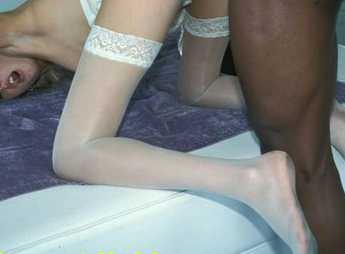 "Oh, Ike ..........………Ike …..........…….please …............……please don't make me say it!" Jill pleaded, trying to edge forward while attempting to pull his thick shaft into her. After several moments of futile attempts, Jill gave in and pleaded "Please ……...........…..please, Ike ……..........….fuck me …...........……..fuck me with your big black cock! Give it to me good for my anniversary present! Shoot your nigger cum in my womb ………..squirt it in for my anniversary gift!" Then she got what she wanted, squealing "Ohhhhhhhh, yessssssssss …...............………fuck me ………...........……fuck me!" Jill crossed her legs around him, trying to keep him tied to her, her legs going into spasms as an orgasm rocked her.
At that point, Ike slammed himself forward, his hands gripping her uniformed ass to pull her to him. "Ohhhhhhh, baby …………..............….here I cum, Mrs. Hendricks! Ahhhhh, yeahhhh, babyyyyy ………......................yeahhhhhhhhhhhhhhhhhhhhhhh ...........................ohhhhh, Happy Anniversary, honey!" he grunted as his body shook and his cock began belching out his hot sticky load of love juice. As they both came down to earth, they remained entwined and engaged in a deep passionate kiss, tongues teasing each other as they could not get enough of each other.
Just after 4:15 p.m., Jeff Hendericks pulled up to the curb to pick up his lovely and radiant young wife. He could believe how lovely she still looked even after a long day at the hospital. Jeff knew this would be an exciting weekend as Jill entered the car and leaned over to give him a passionate kiss, exciting him as she surprised him by delving her pointed tongue into his mouth. As he started up, he paid no attention to the exchange of waves between the black maintenance man and his wife, thinking it was a mere courtesy wave among fellow employees.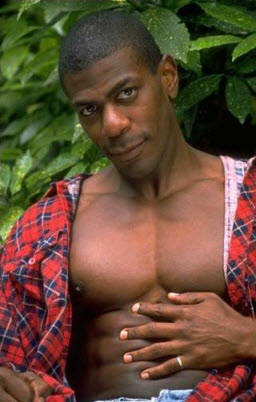 It was about 6:30 in the evening when they got checked in at the Colony Resorts. Once alone in their suite, they were like two young lovers as they embraced each other for a passionate kiss with each trying to undo the buttons of the other's clothing. Once stripped of all their clothing, they were embraced in another kiss as they fell upon the king-sized bed. Jeff was surprised at his lovely wife's action but was quite pleased that she had recently allowed him the pleasure of 'eating' her out. When he felt her hands atop his head, pushing him down to her womanhood, he smiled in anticipation of the anniversary present she was about to give him.
Jeff nuzzled his face into her golden muff, then darted his tongue out to tease her slick folds. His tongue dipped into her, finding and teasing her sensitive clit. He couldn't believe how hot and juicy she was as he slurped up all the tasty goodies that she fed him. He heard Jill coo and swoon as she arched her hips up into his hungry mouth, feeling her shake in an orgasm as he literally ate her out. He was so happy he had planned this get away for it was not often that Jill had let herself loosen up and allow him such a pleasure.
After showering together and then getting dressed, Jeff took his lovely wife out to dine at the resort's elegant restaurant. Watching the sunset while they dined, the Hendricks thoroughly enjoyed the evening together. Later, walked about the resort, holding hands and kissing as if they were honeymooners rather than celebrating their third anniversary. Then they returned to their room for some lovemaking.
The next morning, they were up early to order up some breakfast. Jeff had packed up his golf clubs and had a tee-off time set at 8:30 a.m. with three other guests at the resort. Jill had encouraged him to bring his clubs as she knew he enjoyed the game and that would give her time to relax at the pool or read a book under the shade. As the sun was up and it was already warm, Jill donned a pair of sexy pink bikinis. Jeff gave his sexy wife a whistle as he gazed upon her, indicating what he thought of her outfit. Then Jeff indicated he was off to the course, leaving her to gather the items she planned to take down to the pool.
As she watched her husband leave, Jill then shook her head as she thought back to their lovemaking after returning to the room and even this morning. 'Thank God Ike gave me the fucking I needed yesterday! I wish Jeff could be a 'man' like him! God, Jeff only lasted a couple minutes at most before he was completely done! Damn, only ten strokes this morning and he was finished! Shit, if this keeps up, I'm going to beg Ike to let me move in with him!' she muttered to herself.
Moments after Jeff had departed, the doorbell rang and Jill answered it, thinking that Jeff had forgotten his key. In seeing the tall muscular figure before her, Jill smiled and giggled, rattling off questions "How did you get here? How did you know when Jeff was leaving for his golf game? How'd you find out what room I was in?" Jill reached up to entwine her trim white arms around her visitor's thick black neck. Standing up on tiptoes, she leaned up to engage her lover in a deep passionate kiss.
Ike reached down to grasp Jill's tight asscheeks that were covered only by the bottom of her pink bikini. As he lifted her up, he felt her trim white legs wrap around his waist, then he stepped forward a bit so he could close the door. When the kiss was finally broken, he answered her questions. "I couldn't resist the idea of joining you at this luxury resort! After you two drove off yesterday, I decided to come on down and stayed at a motel a couple of miles away! I remembered you saying that your husband was going golfing in the early morning, so I just called the clubhouse late last night. I pretended to be your husband, asking them to confirm my starting time. Would you believe the guy gave me all the info I needed, repeating your husband's name, room number and starting time?"
Near the foot of the bed, Ike broke the kiss, telling Jill "Baby, you look so fuck'n sexy in that pink bikini! Let me have another look at you!" As the embrace loosened, Jill unwrapped her legs from his waist to stand on the floor before him. Then she sank to the floor, onto her knees. Looking up at her towering black visitor, Jill stuck her pointed tongue out and licked her pink lips. Then she reached up to unbuckle his trousers, undoing the button and zipper, pulling his pants and jockeys over his wide hips. Then Jill licked her lips again as she eyed the throbbing black muscle as it continuously throbbed and grew longer each second. Jill reached up, wrapping both fists around the base of his cock but still another four inches protruded out towards her face. Then Jill leaned forward, mouth wide open.
It was about 2 p.m. when Jeff strolled on back to his suite, having had a good round of golf and making friends with some nice fellows who were also staying at the resort. In fact they had enjoyed each other's company that they arranged to play together the next day at the same time. Going up to his room, Jeff entered just as the maid had completed changing the sheets and fixing the bed. He viewed the note that Jill had written, advising that she took the car to do explore the area south of the resort. Once the maid had left, he headed to the bathroom to shower and change. In the bathroom, he viewed his wife's pink bikini hanging on a rack to dry. He had merely presumed that Jill had rinsed out her bikini to get out the strong smell of chlorine. Little did he realize that it had been rinsed to get out the numerous cum stains and the pungent smell that emanated from it. He wrote Jill a note, saying he'd be back by 5 p.m. as he was going to wander about the resort then stop for a drink at the poolside bar.
Jeff wondered if Jill was enjoying her sightseeing tour, hoping she hadn't gotten bored with him golfing for most of the day. Far off in a deserted area past the resort, his lovely wife had found a small sandy spot to sunbathe in private. As it was totally deserted, his lovely wife had stripped off her blouse and shorts, being totally bare as she had eliminated wearing a bra nor panties. Lovely Jill Hendirks was stretched out on one of the towels that she had taken from the room. On the other bath towel lay her equally naked companion. But that lasted for only a few minutes they had then moved out of the sun to the grass edge where it was a bit cooler. Then Jill was soon being bent in two with her ankles resting on her companion's thick ebony shoulders, screaming out to her companion "Fuck me, Ike .................................FUCKKKKKKK meeeeeee!"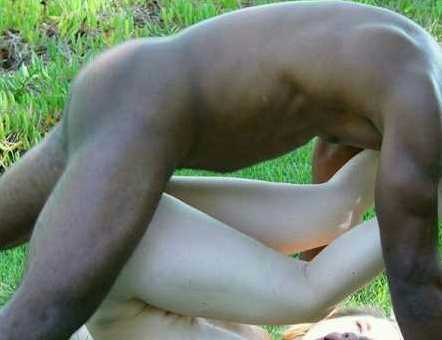 When Jeff returned to the room at 5 p.m., his lovely wife greeted him with a long passionate kiss. He could see that she had gotten a nice tan from her stint at the pool. Little did he realize that Jill's tan was obtained on her sightseeing tour, having found a nice deserted spot where she and her muscular black companion had stripped to the buff for some serious outdoor fucking. Jeff would not be observant enough that when he did see his wife in the buff again, he would fail to realize that there were no bikini lines marring her even tan.
"Enjoy the dip in the pool, honey? You must have been out in the sun for quite awhile - you've gotten a bit of a sunburn - you're pink all over!" Jeff told his lovely wife as he embraced her. Jeff laughed as he began teasing his lovely wife "Bet you must have given all the guys a big hard-on wearing that sexy pink bikini! You probably sent them running off to relieve themselves in the bushes or even jacking off in the pool!"
Giving her husband a peck on the cheek, Jill then retorted to his teasing "No, the first guy I ran into wanted me all to himself! You should have seen him! A big black stud, muscles all over, especially where it counts the most!" To give her husband no doubt what she meant, she reached down to give a squeeze of his crotch with her last sentence. "I couldn't even make it to the pool! The big black stud got so horny when I got down on my knees to jerk and pump on his foot long boner! He gave me a good taste of his nigger cock! Oh, Jeff, he got so hot that he lost his load in no time, cumming all over me! It must have excited him to see my white hands pumping on his big black cock, feeling my on tongue swirling on his cockhead, cause he exploded and drenched my pink bikini with a quart of hot slimy cum! Had to wash my bikini to get the stench and cum stains out!" she teased her husband, her hand still on his crotch, feeling his cock jump in excitement at the tale she told him.
Jill wondered if her husband's cock would react in the same manner if he knew just how true her comments really were. That she was relaying actual events that took place moments after he'd left for his golf game, right on the very spot where they were now embracing, as Jill pretended to listen with interest as Jeff relayed how his golf game went that day. Then she couldn't help but to relate his play with what took place on the bed next to them, how the 'strokes were just perfect to sink it in the hole'! That recently made bed had been a rumpled mess earlier after her wild couplings that morning with her big black stud.
While they waited to be served at another restaurant at the resort, Jill excused herself to go to the restroom. She looked back, then slipped out of sight to use a pay phone. She placed the call to the nearby motel where her black lover was staying for the night. She relayed to Ike her husband's tee-off time and told him that this time she'd be wearing her lime green bikini.
Weeks later, after a busy day at the hospital, Jill was relieved to get home. Upon entering her home, she was greeted by her husband with an embrace and a kiss. As she chatted with Jeff, she sat and peeled off her pantyhose, enjoyed seeing how her husband's eyes were captivated as she slowly revealed her long trim legs. She undid her cap and unpinned her hair, letting her long blonde hair fall freely. Jeff commented that she should go to work that way, with her silky blonde hair flowing down to her shoulders, adding that "It'll certainly get a 'rise' out of your sick male patients!" "Don't be naughty!" she laughed, tossing her balled up pantyhose at her husband. Then she unpinned her nametag and placed it on the counter.
Just as Jill was headed to the bedroom to change out of her uniform, the phone rang. She answered it, being nearest to the phone. She couldn't believe it was Ike calling her at her home, his normally confident and gruff demeanor now sounded a bit shaky as he only said "Honey ……….I ……….I need you to come to my apartment!" Then the line went dead. Her heart began pounding as she wondered what was happening and what should she do.
Upon hanging up the phone, she heard her husband ask "Who was it?" Thinking quickly, she replied "It was the hospital. Apparently they're short staffed and many of the nurses were called to the emergency room. They want me to fill in at one of the wards till the nurses are done with the emergency they have. It may be hours but I'll be back as quickly as I can, honey!" Grabbing her purse, she was about to head out when Jeff called out "You forgot your cap, babe!" Swallowing deeply, feeling as if she had just been caught in her lie, she rushed back and took the pains of putting it on for Jeff to see. Seeing the balled up pantyhose near the couch, she added another lie "I think I can do without the pantyhose since it is an emergency and time is of the essence!" As she got to the closet by the front door, she turn back to see that Jeff was now engrossed in the game on television. With that, Jill slipped into her white heels to save all the time of having to tie the laces of her nursing shoes, since she was not really going to the hospital.
Jill rushed to her car and headed off to Ike's apartment. Arriving, she first looked about and nothing appeared out of the ordinary. She was not worried that anyone would recognize her, not in this neighborhood anyway. She decided to tuck her purse under her seat, rather than to take it with her. Getting to Ike's apartment door, Jill knocked but got no response, then turned the doorknob and found it open. "Ike!" she called out but got no response. A second call out of his name and still nothing. Closing the door, she slowly moved to the bedroom door. Entering the bedroom, she gasped upon seeing Ike sitting in his armchair with an even larger black man standing over him with a knife at Ike's throat. Jill shook with fear and observed that Ike's arms and legs were firmly secured to the chair he was in. She shuddered at the sight and wondered just what she had gotten herself into.
"Well, sweetie! Your lover-boy, Ike, must really be in love with you, honey! When asked who the white bitch was in the picture frame, big ol' Ike refused to say! Only when I sliced this throat a bit did he agree to call you here!" the arrogant black hoodlum hissed. Jill looked to the picture frame that the man had been referring to and then realized that Ike kept a picture of her next to his bed. "I see ya got a wedding ring on, bitch! Married to some white boy, yet ya can't to without a black cock, huh, bitch?" he taunted. "Ya sure got yerself are a sexy looking nurse, my boy! Well, Ikeie boy, I sure as hell hope this pretty little white mama's in luv with you and will'n to put out! Otherwise, ya can kiss yer fuck'n ass goodbye!" announced the man in charge.
"Little lady, I ain't gonna force a pretty woman like ya to put out for the likes of me! Shit, if a pretty little white bitch like ya was to scream rape, they'd cut my nuts off and stuff it down my throat! Anything ya do is all up to ya, sweetie! Are ya really smitt'n on yer man Ike here, the asshole who can't pay his gambling debts? If ya wanta leave, just turn around and go out the door! Then it'll be all over for lover boy here!" the bookie snickered. "God, Ike! I can see why ya wouldn't give up this bitch's phone number! Man, she's prime white meat! Let's see if yer honey here is willing to pay up for the debt that's due this week, huh, Ike?" the man asked.
Frozen to the spot, Jill bit her lip as the stranger gave her the order "Start taking off yer clothes, little lady! Start with those white heels, sweetie! You've got ten seconds to get started before I start carving up yer lover boy here!" Placing the back of her right heel at the tip of her left heel, Jill stepped out of her right heel. Then using her toes at the back of her left heel, she stepped out of that one.
"Okay, sweetie, gimme a smile as if you mean it! Now strip off that uniform, my purty little nurse!" the stranger ordered. Nervously Jill reached behind her neck to unhook the top of the uniform and to begin pulling down the zipper. Reaching behind her back, Jill pulled the zipper all the way down, then she eased the uniform from her shoulders, letting it fall to the floor around her feet. "I don't have to tell you what's next, do I?" she was asked. Reaching behind her back, Jill unclasped her lacy white bra. Nervously she bit her lip then crossed her arms and drew down her bra straps. Closing her eyes, she lowered her arms, letting her bra straps slide down her arms and feeling the garment fall at her feet. She could feel the eyes devouring her breasts, feeling her pink nipples harden in the cool air. Knowing what was to be demanded of her next, Jill slowly grasped the waistband of her lacy white panties to push the flimsy garment over her trim hips.
Once she had totally bared herself to save Ike, all but her nurse's cap, she opened her tearing eyes to see the stranger remove the knife from Ike's throat. With Ike firmly secured to the chair, the stranger walked around the chair and stood sideways just a couple of feet in front of the chair. Then the bookie announced "Ike, you've got a front row seat to the big show! I got a big ache here in my pants, Ike! Let's see if yer little nurse has that magic healing touch, huh! Yer little honey here is show ya the healing touch she has with those soft white hands of hers! Then she's gonna kiss it to make it feel better! Ain't yer, honey?" Knowing what was being expected of her, Jill slowly moved forward, then knelt down in front of the huge black stranger.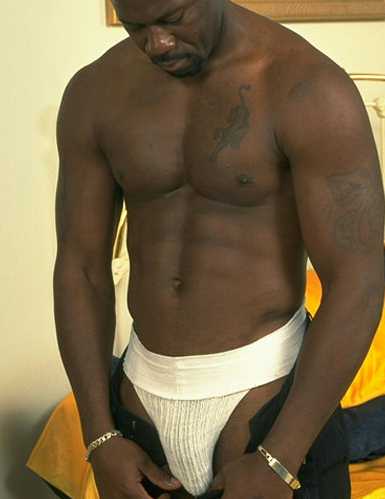 Without any further instructions, Jill reached up to undo the stranger's pants, pulling his pants and boxers down to reveal his sturdy black muscle. 'Oh, God ………….he's as well endowed like Ike! Only his cock is so much …………darker!' she realized. She touched it, gingerly at first, then wrapped a fist around it. With a couple of pumps, the muscle in her hand expanded suddenly, surprising Jill that it nearly doubled it's size in seconds. 'God, it's still growing! I don't believe it ….it …..it's still growing …….it even bigger than Ike's!' Jill gulped, realizing that her thumb could no longer touch her fingers. As the length continued to grow, her other clasped the pulsating monster. With both hands at the base, the monstrosity continued to grow in her hands. The bookie groaned loudly "Ohhhhhh, yeah …………..she's got that magic healing touch! That's for sure, Ike, my boy!" Unconsciously Jill ran her tongue over her dry lips in anticipation of what was to come next.
Ike could only sit helplessly in the chair, unable to move due to the tightly secured bonds. He watched as Jill stuck her pink tongue out to lap at the oozing black cockhead of his bookie. 'Oh, fuck! Why did I have to get in over my head with those sure-bet games?' he chastised himself. Then he watched as Jill opened her mouth as she attempted to engulf the bloated cockhead, a cockhead that was even bigger than his. Ike could only wish that he was the one feeling the pleasure of Jill's hot sucking mouth. He saw his bookie set aside the knife and entwined his thick black fingers into Jill's silky blonde hair. Ike groaned as he saw his nemesis begin to face-fuck his beautiful dream woman.
"Ohhhhhh, yer're so damned lucky Ike, yer got yerself a beautiful blonde filly like this to save yer fucking ass!" the bookie laughed as he began to fuck Jill's face faster and faster. Ike groaned as he watched the thick black muscle disappear entirely, saw the big bulge in Jill's contracting throat. "Oh, babyyyy ………….yer the best cocksucker I've ever had! Oh, yeah ……………here it cums ………..eat it, sweetie ………………..eat it!" he groaned loudly. With his hands on her cap and hair, the bookie pulled her to him, burying her face in his hairy crotch while he continued humping back and forth. "Ahhhhhhhh, yeahhhhh ……………ohhh …….ohhhh ………ohhhh, yeahhhhh!" he grunted, body shaking as he emptied himself into her tightly sucking mouth. Finally his cock dwindled and his now extra-sensitive cock slipped from Jill's still sucking mouth. "She sure is good, Ike, my boy! The best, ever!" he taunted.
Jill had performed the deed without looking at Ike but knew that his eyes were glued to her performance. She held her queasy stomach as she licked her lips of the remnants of Ike's bookie. Then she heard the bookie's gruff voice "Get yer ass up on the bed for a 'real' man, sweetie!" Getting up, she went over to the bed and lay down upon it. Then she saw the strong bookie drag the chair, with Ike in it, pulling it till Ike would again have a front row seat.
With the bookie now upon her, Jill looked at Ike's anguished face as the bookie continued his taunting "Gonna make yer sweetie my little bitch now, asshole! She's gonna have a 'real man' fer a change, shithead!" With the bookie getting into position between her legs, Jill was shocked as she was pulled closer to the edge of the bed. Then the bookie grabbed her just below her right knee, stretching her leg out over the bed. She cringed at what was taking place and closed her eyes as her foot was being placed on Ike's bulging cock. The bookie laughed at Ike's body shivering with pleasure upon the contact, taunting him "Want ya to enjoy this too, Ike, my boy!"
Having placed his big bloated cockhead into position, the bookie slammed forward without mercy, bring about a piercing scream from the beautiful blonde nurse. "Owwwwww ……………ahhhhh ………..ahhhhh ………..ohhhhh …………it hurts …………..oh, God! Stop ………..stop ……….it's too big ……….too big for me ……..it hurtsssss!" came Jill's anguished pleas as she tried to use her feet to push herself away, her right foot pushing down hard on Ike's aching cock. But the bookie had a tight grip on her ass and kept her in place as he began to fuck her in earnest, enjoying her agony and screams of pain as her right foot pushed at Ike's throbbing cock.
Ike watched as the woman of his dreams was being ravished before his eyes, sacrificing herself to save him. He didn't want to watch but he couldn't tear himself away from the erotic scene of her petite ivory white frame being covered by the coal black body of his bookie. Worst yet was the fact of his definite arousal of what was taking place, aided by Jill's sexy foot pressing and rubbing against his aching cock. The taunting of his bookie was like a knife twisting in his gut as he listened to the taunting "I'm stretching her out for ya, Ike! Ohhhh, she's so fuck'n tight! She ain't ever gonna be satisfied with ya anymore! She's my woman now, shithead!" He watched as Jill's body betrayed itself, watching as she began to hunch up to the plunging cock. Then he sighed in defeat as he heard Jill.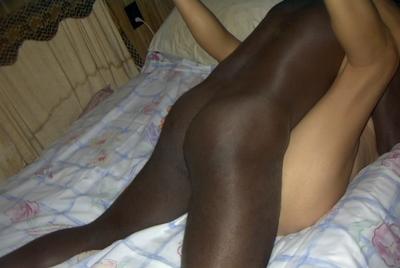 "Ohhhhhh …………..oh, God ………….noooo …………..stoppp! God, its so thick ………so deep……..ohhh, God …………..I ……I need to cum! Make me cum! Fuck me ………fuck me! Yes ……….yes …………….ahhhh …..ahhhh ………I ………I'm comingggggggg!" Jill screamed loudly, her body convulsing in spasms as the mind-shattering orgasm shook her entire body. She gripped the broad shoulders above her, feeling the body upon her shudder also, then she felt the hottest flow of spurting cum sear her insides. Never had she felt anything so hot, then it begin to burn her like it was laced with acid. Moments later, with the heavy exhausted body upon her, Jill was unable to move and looked over towards Ike. She saw his head hanging down in defeat, then felt the slippery wetness on the sole of her right foot. Rubbing her foot against Ike crotch, the manner in which her foot slid on his pants told her that Ike had cum in his pants from watching his bookie fuck the hell out of her.
It was nearly 7 p.m when the bookie was too exhausted to get it up again. After three sessions in the sack with Ike's blonde honey, he was totally pooped. Getting dressed, he looked at Ike as he sat in the chair and laughed "Consider your debt all paid up! Call me when ya got another bet to place, sucker!" Walking over to the bed, he caressed Jill's soft white ass, looked at Ike and told him "I know yer good for it, anyway, I know ya got some excellent collateral to cover it!" "Since yer little sweetie covered yer bet for ya, I'll just give her the receipt!" announced the bookie as he folded up the paper, turned Jill onto her back and stuffed it into her mushy cunt. "Be sure to keep that receipt, Ike, my man!" he laughed as he made his way out the door.
Once the bookie had departed, Jill rolled off the bed. She got a knife to cut away Ike's bonds. Then she looked down in shame "I ……….I'm sorry, Ike! I ……….I couldn't help it ………..I didn't mean to respond to him that way!" Jill was so relieved and comforted when Ike gently lifted her up into his arms and carried her over to the bed.
Jill stepped on the gas in her rush to get home. She realized that it was nearing 9:30 p.m. and Jeff must be wondering what had happened to her. She was about to leave at 8 p.m. but Ike's caressing hands convinced her otherwise. As she drove along, she wondered if she'd ever need to take care of Ike's gambling debts again. "God, I was so scared when he made me strip and then get down on my knees to blow him! But once he stuck it to me, I can't believe how he made me cum!" she muttered aloud. ' I can't believe I took the entire length of that big boner! I …….I can't believe how hot his cum was and how it burned!' she thought, squeezing her thighs in anticipation of a possible future debt payoff.

End of Story.