Demented Boss – III
(m/f, i/r, n/c)
by
Black Demon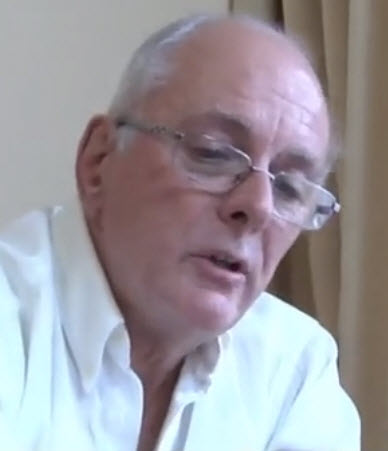 Ralph Calhoon
______________________________________________
Standard Disclaimer!
This is a fictional story intended for Adults only!
______________________________________________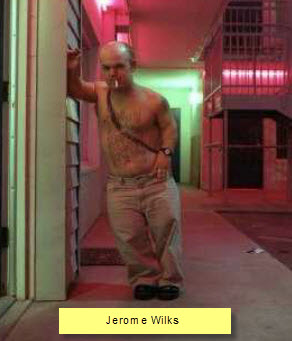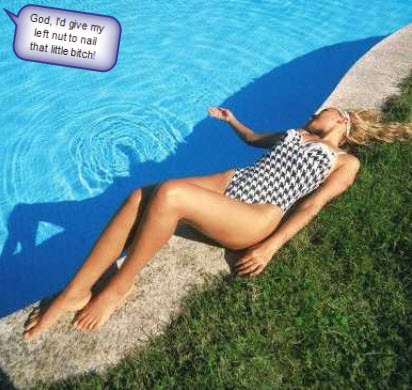 Jerome Wilks, a multi-millionaire through inheritance, was itching for some fun and games as he headed out to the exclusive country club. Jerome had been quite lucky that his parents had founded the country club for he would never have been allowed to join, especially in his tiny stature of being a rather repulsive dwarf of 4'. Although most found him to be grotesque, many in the finance area overlooked it in hopes of getting Jerome's investment banking account rather than being at the country club for social purposes. Although wealthy, with his bank account swelled at the seams and flushed with money, that kept coming in from his many rather unsavory rental properties and also from the string of porn shops that he owned across town. To put off all that constant solicitation of his investment account, Jerome found it rather fun to shock that solicitor with something the likes of "Find me an innocent little blond beauty that I can fuck, then I'll give your firm a chance at it to prove yourself!"

Ralph Calhoon, the principal owner of a brokerage firm, had always been after Jerome to handle the company's investment account. Several key employees and their spouses had been invited to the club for the day, with guys off for a round of golf and the women relaxing or going to the spa. Up in the club house for a drink and seeing Jerome Wilks, it was another opportunity for Calhoon to hit him up again. Jerome had often kidded him with "I'll think about it after you find me a beautiful piece of ass, a young innocent unsuspecting bitch that I can knock up!" Calhoon, as he was called, was a rather depraved old geezer of 70 yrs with a lust similar to Jerome's. Looking out at poolside, Calhoon licked his lips at the beautiful sight and decided to see if the little man was serious with his banter. "Jerome ..............come on over ...................lemme buy you a drink!" As the little guy sat on down in the chair next to him, he was asked "So Calhoon, what makes your firm so different that I should bring my account over?"

For the lovely Ellen Ryan, with this being the first week of summer and finally a nice break from teaching school, it was so nice to just relax at poolside and to take in some sun. Shy and conservative, she had brought with her a one piece bathing suit that the young girls would think as being a bit frumpy and many attractive women were turning heads with their skimpy bikinis. Ellen would certainly have been shocked out of her mind if she knew that her husband's old boss was currently ogling at her body from upstairs behind the dark tinted plate glass windows. For the summer, Ellen planned on just relaxing at home and getting her garden planted with some colorful flowers, and in hoping to convince her husband that it was time to add a little one to the family. Ellen hoped that her plan would work as to the timing of it all, getting pregnant in early summer, then taking off a few weeks when spring break neared to give birth to their little addition to the family.
At 24 years of age and standing 5'3", the lovely Mrs. Ellen Ryan was the wife of a young stockbroker named Darrin who worked for Ralph Calhoon's investment firm. Naive and innocent, very attractive with her milky white body making men's heads turn wherever she went. To top it off, she was very conservative in her dress, but many a male could see that she'd sure be hot and sexy once in the buff ............................or just seeing her like now at poolside! She had met Darrin in college and they fell madly in love, had dated in high school and college but had never been intimate with anyone, saving herself for her marriage with Darrin. Now after the first year of marriage, things were starting to fall into place, having established herself as a teacher in an elementary school while Darrin was making strides as a stockbroker. Invited along with several of Darrin's colleagues and spouses to the exclusive Foxdale Country Club by Darrin's boss, they were told to dress casually as it was for a day of relaxation at the pool and later a casual dinner. With the men planning a round of golf and obviously going to talk shop, some of wives planned on getting facials, while Ellen thought she take in some sun and relax along the poolside. Little did she know that behind the tinted glass of the members' clubhouse on the 2nd Floor was Mr. Calhoon and a potential client eyeing her up as she relaxed next to the pool.

'That Ellen Ryan is sure a real beauty! Damn, I'd sure as hell would like to get into her tight little panties!' Ralph Calhoon had thought to himself many a time after having met the young wife at one of the companies get together for employees and their spouses. Calhoon had always made it a point to stay away from employees or their wives, figuring that it just wasn't good for business, but he did get to learn from Darrin Ryan that his beautiful young wife was an elementary schoolteacher and he wished he was back in grade school. Having chatted with the young husband that prior week, Calhoon learned that the young couple was now hoping to start a family as both their jobs were coming along nicely, and thus his young wife had in fact just gone off the pill recently. Looking over once again at the lovely Mrs. Ryan laying at poolside, Calhoon could feel the stirring in his balls and the telltale signs of arousal as his swelling cock gave testament to that.
Calhoon remembered that outlandish condition that little bastard had quipped, then a thought came to mind, causing him to glance out the window once again. With a bit of head motion on Calhoon's part, he got Jerome to look out the window to see was staring and licking his lips at................................the succulent body of the lovely Mrs. Ellen Ryan! "God, I'd give my left nut to nail that little bitch!" was what Calhoon heard the little man say, making the wheels in his head began churning even faster, and that old policy of never getting involved with employees or their spouses was quickly dispersed with. Calhoon then told the horny little dwarf of a man 'Save your left nut of yours, Jerome ........................I can arrange it all for you ..................................you can bed her ..........................fuck her good ...................provided you bring your account on over!"

"But let's face it, we'll need to figure out something to hold over her ..........................keep her from going to the cops ...................cause there's no doubt in my mind that ..................she ain't gonna spread her sexy legs willingly!" Both were looking over at the lovely blond beauty lying at poolside once again, throwing out various ideas that would assure the beautiful pawn in their salacious little would not report her horrid violation to the police or mention her shameful experience to anyone! Soon, a couple of solutions were deemed feasible to blackmail the beauty into silence, and a deal was struck and a handshake sealed it all between Calhoon and Wilks .....................and the innocent Mrs. Ellen Ryan had been the bargaining chip used to seal the deal! Calhoon looked across the table at the rather grotesque looking dwarf, then turn back to the beauty at poolside, the thought of the little bastard crawling atop the young wife made his cock lurch with excitement. A shudder coursed through Calhoon's mind if the unthinkable happened .............................wondering 'What if the little bastard goes and knocks her up?'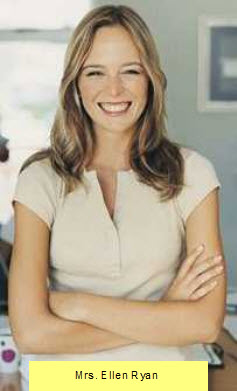 Calhoon filled him in on his beautiful guest who was getting some sun at poolside, telling the little dwarf "I know just how you feel in looking at that sexy bod ..........................shit, I've been nursing a hardon the moment I saw her come out at poolside! That's Mrs. Ellen Ryan ...................an elementary school teacher .................................and her husband works for me! Don't you wish you were back in grade school and she was your teacher, Jerome? God, I'd be peeking up her skirt every chance I got!" Then Calhoon got a good laugh when Jerome responded to him with "She may be a school teacher but I's know that I can teach her a thing or two .......................in bed! For one, she'll learn that a little short fucker like me can really give it to her good!" So they made a plan that Jerome would make the rounds after the group was near done with dinner, then Calhoon would call him over and introduce him to everyone, and then invite him to join them for a drink ...........................and he'd then get to sit right next to the lovely Mrs. Ryan! Also, the plan was set in motion that a dinner would be set up that coming Saturday night at the home of the lovely beauty, for Calhoon planned on telling her young punk husband that Jerome wanted him to handle his investment account!

Early that next week, Darrin came home quite excited, telling her that Mr. Calhoon relayed to him of Jerome Wilks inquiry about him handling the very large investment account. According to Darrin, Mr. Calhoon had gotten a call from Jerome Wilks and was wanting them to set up a dinner at their home that coming Saturday, for according to his boss "Jerome Wilks had told him that he only believed in doing business with those with a wholesome family life, preferably with happy children! Although we're only in the planning stages at this point, Mr. Calhoon knew that and relayed it to Mr. Wilks!" Then Darrin relayed what his boss had told him, that "Guess Mr. Wilks didn't have a very happy childhood, being so short as a dwarf, and now he will only to do business with a stable person with a happy family life!" Poor Ellen had no idea what was in store for her as she agreed to their hosting his boss and Mr. Wilks for dinner that Saturday evening. Little did Ellen know that this invitation would be her demise if her husband's demented boss plans came to fruition ........................of her unsuspectingly consuming some potent drugs, landing her sweet tail flat on her marital bed ..............................then being raped by the horrid little dwarf ..........................and worst of all, maybe impregnated by the bastard!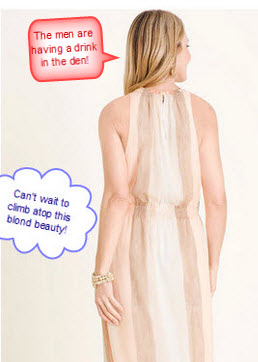 Arriving by limo at the Ryan's home for dinner, Jerome rang the doorbell and was greeted by the beautiful Mrs. Ellen Ryan, causing his cock to throb and grow with excitement. He was then advised that "The men are having a drink in the den! Come and let me show you the way, Mr. Wilks!" Looking straight ahead as he followed the beautiful hostess, loving the sight as eye level meant that he was staring ahead at her beautiful ass movements, and he couldn't help but think 'Can't wait to climb atop this naive blond beauty!' With Calhoon calling him earlier in the week to inquire if he was serious about that verbal conversation they had at the country club that weekend, that of him bringing over his investment account if he could get into the panties of the lovely Mrs. Ellen Ryan, Jerome quickly responded with "Damn right, I am! Like I said .....................I'd give my left nut to nail that beautiful bitch!" Invited over to the Ryan's home for dinner that Friday night, Jerome wondered as to what the old boy had up his sleeve after being told to just follow his lead and then he'd be enjoying the blond beauty for his dessert, smiling widely when Calhoon told the lovely hostess over dinner that "Your husband let me in on the fact you two are hoping to add to the family some time next year!" The blushing on the face of the hostess really didn't need her reply of "Well ..............we're hoping to anyway!"


Jerome was just amazed at the extent of Calhoon's planning for the evening, the dinner set up by Calhoon after telling his young employee that 'Mr. Wilks wanted to meet with you further as he wants you to handle his trading account that's quite sizable!', then came the supposedly 'emergency' coming perfectly as they were finishing dinner with dessert and coffee next on the agenda. As Calhoon requested that his young employee take the company jet to handle the so-called 'emergency' at one of the branch office in another state, Jerome watched intently as the boss man told Darrin that they'd be departing shortly after having the dessert that his lovely wife as she had gone through all that trouble of preparing them, then the old boy excused himself to use the restroom before they departed ............................only to slip off into the garage and unlock the side door so they could return unannounced a bit later! With coffee being served with dessert, Calhoon asked the hostess if milk was available to add to his coffee, using that excuse to add a vial of clear liquid into the hostess' cup of coffee when she had gone to the kitchen. Once the lovely hostess had consumed her drug laced cup of coffee, Ralph Calhoon aimed to set the beauty at ease by advising "I'll give Mr. Wicks here a ride back to the country club as it'd be some time for his limo to get here! We want to thank you for such a lovely dinner! It's too bad Darrin had to miss out on the delicious dessert that you had prepared!"

Seen to the door by their lovely hostess, Jerome chatted a bit with the old boy out in the driveway before getting into his car so they could take a spin around the block. On the slow drive around the block to kill some time and let the effects of the drug set in, Calhoon looked at his watch and told him "Time enough now! Got my camcorders all set so we'll get this captured on video for you as an added souvenir to remember this night by ...........................cause I know you're already planning on taking her panties!" Jerome chuckled as the old boy had remembered his comment at the country club, that "If'n I's ever git to bed that beautiful bitch, I'm taking her panties as a souvenir .......................framing it to remember her by!" Then the 'willing to give my left nut' comment had been made, leading up to this very moment as old man Calhoon that he'd arrange for him to get into the beauty's tight little panties if return for landing his investment account. Following Calhoon around the side of the garage to the side door after pulling up in the driveway once again, Jerome then realized where the old boy had gone to when excusing himself to go to the restroom ............he had gone to unlock the side door that led into the garage so they could regain entry into the Ryan's home.


Delirious from the drug laced coffee that she had consumed, Ellen had suddenly felt quite tired and a bit light headed, deciding against doing the kitchen clean up that had been on her mind. Guiding herself down the hallway, using her hand to brace herself and keep from falling, Ellen made it to the master bedroom and just had to sit on the sofa a bit before getting out of her clothing. Room spinning about as she looked around while trying to focus her eyes, it all seemed as she was now having a bad dream, a very bad dream for she was seeing that ugly lecherous little dwarf in the privacy of her bedroom. Panting for breath as she tried to snap herself out of this bad dream, Ellen tried desperately to move her right leg ........................but her body was not complying ..................and the vile little dwarf as now touching her ..................caressing her leg and removing her heel! Other leg being now being caressed, the heel on her left foot was also being removed and tossed aside, and now the little bastard had stepped back from the bed and was unbuckling the belt of his trousers. Unable to move as she panted for breath, small pudgy hands were grasping her ankles and drawing her feet together, and Ellen could only cringe in disgust as her feet were being brought together around the lengthy monstrosity that was quite out of proportion as would have been expected from the stature of this short little bastard.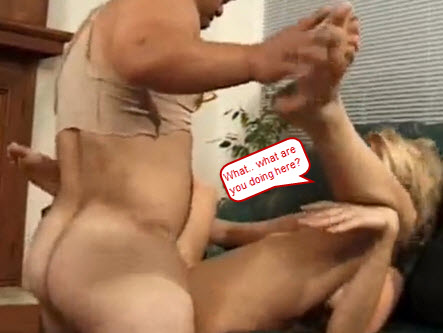 Ellen's body felt paralyzed as she remained on the bedroom sofa as this hideous little dwarf took advantage of her delirium, feeling the soles of her feet getting slick and messy as the bastard's filthy tool got even fatter and longer from the excitement generated, then the bastard stopped to place her legs down. Trying to object but unable to verbalize her thought, Ellen panted for breath and managed to stammer out "What .......................what are you doing here?", but was unable to prevent the small pudgy hands from grasping the waistband of her panties. Down over her trim hips, pulled on down over her legs and off her feet, Ellen then saw the evil little man ball up the garment and hold it up to his face. Looking down between her raised and splayed legs, Ellen saw the little bastard grasp his monstrous cock in his small little hand, watched in awe as the shucking made the monstrosity's cockhead flare out like it was a snake about to strike.

Trying desperately to move her legs once more, again failing, Ellen could not prevent the small pudgy hands from pushing her knees wide and in turn splay her legs out wide. Her legs were grasped by the little bastard, pushed back at the knees as the little man stepped between them, then the unthinkable happened .........................the dwarf of man was raping her with that monstrosity between his legs! A cock thicker than her husband's was now splitting her wide, skewering her far deeper than ever, then tears flooded her eyes upon hear the bastard gloat "I's gotcha, Mrs. Ryan! Ooh, so nice and tight! Just imagine if I'm the one to git ya knocked up!"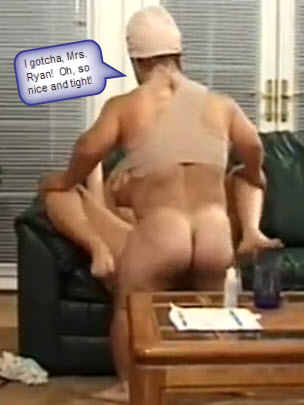 With all her body muscles betraying her willpower, in fact acting in the exact opposite manner from what she wished, muscles that were working overtime at the moment were those squeezing tightly upon the dwarf's massive shaft as he raped her with it. "Ah ................................ah ................................uh ......................uh!" was all that Ellen could utter out as the little bastard shagged away at her. Although delirious with everything seemingly spinning about the room, Ellen told herself 'He's raping me! The little bastard's raping me! What if he gets me pregnant? What happens then? An abortion? I can't .................not an abortion ....................but I'll have to .....................I can't have a little dwarf of a baby ...................a ugly little dwarf of a baby!' "Nnnnnnnnnnnnnnnnnnnn!" she cried out as her body convulsed and shuddered, her entire body quivering in a mind-shattering orgasm, one brought on by the hot spurts of semen being ejaculated far up in her fertile womb, such of which could result in quite a horrid consequence. Feeling the thick overflow of semen belching out of her raped slit to dribble over her asscheeks and puddle under her ass, Ellen could not believe how much of the filthy goo that had been stored up in the little dwarf's swollen testicles.

As the now puffing dwarf of a man stepped back from between the sexy legs of the raped beauty, Calhoon watched in awe at the amount of semen oozing out of red and widened slit, thinking 'Shit .............I've never cum that much in my life!', cock throbbing in his pants as he was quite excited at the hope of now getting a turn with the lovely young wife. As Jerome approached him commenting "That was one tight little pussy! God, I hope I went and knocked her up! Calhoon, I'll definitely bring my account over next week! You can let her punk husband handle it! The extra commission in his pocket with help with the expenses if I went and knocked up his beautiful wife!" Calhoon smiled and shut off the camcorder that he was using to record the rape as he hoped to get a turn at the beauty lying prone on the bed, then to his disappointment was told "You sure pulled it off! Fuck ............that was so unbelievable! You told me in the car that she'll probably be out till early morning, about 10 hours ..................so that leaves me a lot more time with this hot little piece of ass! Now to fulfill my dream of going to bed with this lovely beauty in my arms and waking up that way in the morning! Keep the camcorders going on those tripods you have ..................I'll be sure to get them back to you .......................got myself an idea of blackmailing this beauty into being my little sex slave during the time her hubby is away on the 'emergency' that you set up!"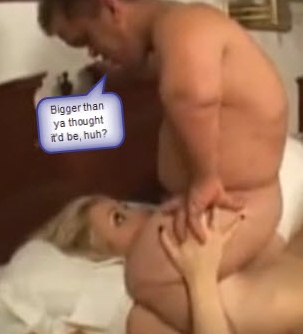 Not wanting to leave the video contents there and out of his possession, Calhoon advised "I'll put new 6 hour discs in each and start'em rolling for you! I'll take the current ones and start on that souvenir disc compilation as a souvenir for you to remember this special night with the lovely Mrs. Ryan! Damn, imagine if you went and knocked her up with your baby!" Calhoon thought better about making fun of what kind of baby would be produced if in fact the dwarf was being successful at impregnating the blond beauty, not wanting to insult him in any way ...................especially since he was bringing his investment account over to the firm! 'Well, my little friend ...................if you don't succeed, I'm then gonna be the one to knock her up ........................she can pull the wool over her hubby's eyes and making him think that the baby is actually his! Yeah .......................armed with this video, she won't want being seen by anyone ...................even if she had been raped ......................not at the grotesque sight of her being raped by a little dwarf ........................so she'll give in to any demands I make once I show her this video!' Calhoon concluded. But he desperately needed to get his rocks off after witnessing that erotic sight of the rape, so Calhoon stepped int the master bathroom to relieve himself .......................doing so by opening the hamper and retrieving a pair of the beauty's pink panties to wrap around his throbbing boner! Spurting out streams of cum into the toilet, Calhoon pocketed that pair of pink panties as a souvenir for this evening, making his departure from the Ryan's home after the dwarf had climbed back atop of the bed to embrace the young wife while suckling on a tender pink nipple.

Awaking some hours later as he needed to go to the restroom, Jerome returned to the bed and embraced the drugged beauty as she lay on her side. Sliding his puny body up while stroking as his massive hardon, he rubbed his dickhead up against her pink lips, then pushed in between her parting lips so he could gaze down upon the erotic sight before him. Seeing her eyes open, then the look of horror on the beauty's face told it all, causing Jerome to chuckle and ask "Ya look surprised, Mrs. Ryan! Bigger than ya thought it'd be, huh?" Cock twitching and growing in length, Jerome kept it up till he couldn't take much more, pulling himself out of her warm pink lips with a loud 'pop' so he could insert it back into the pair of pink lips between her sexy legs. Although the thought of ejaculating in her succulent mouth and watch her choke on his cum, Jerome didn't want any of his precious seed to go to waste, thus he was determined to unleash it where it would do the most good .....................and the thought of possibly knocking up this blond beauty would be the ultimate prize! Then Jerome proceeded to rape the drugged young wife a second time on her marital bed as she could only toss her head from side to side in disbelief as to what was happening while groaning out "Nooooooooooooo!"

Waking up at at 6 a.m. upon hearing his cellphone's alarm, Jerome savored the feel of having a warm soft sexy body next to him, then looked over at the sleeping beauty who was still under the influence of the potent drug. Having designed his own plans of having the lovely beauty under his thumb, not wanting to be seen on the blackmailing tape himself, so a couple of his trusted employees would do just fine in this case ............................for the lovely Mrs. Ryan certainly would not a video going public of her being sodomized and forced to commit the act of fellatio to two well-hung black studs! Placing a call to his limo driver, Jerome he then spoke "Labron, get hold of Tyrone as she been doing a good job .............................I've got a reward for you two! Come on back to where you dropped me off last night, then come on in from the side door of the garage!" Going back into the master bedroom, Jerome pocketed the pair of panties that he had stripped off the young wife, then went to obtain another pair from the dresser along with negligee. Dressing the drugged beauty with the garments, he now would await for the arrival of his two employees and then for the drugged beauty to come out of her stupor.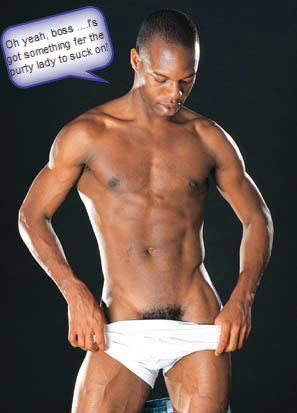 Drowsy as Ellen was pulled to a sitting position on the bed hours later by the short but strong dwarf, her head being held upright by the tight grip little bastard had on her hair that he had clenched in his fist. She was then being introduced to Labron, the young limo driver for the country club owner, then Ellen heard the dwarf asking "Ya got something for the little lady to suck on, Labron? She ain't had no breakfast yet!" All this just seemed like a horrible nightmare for Ellen, an awful dream that she was telling herself to wake up from, but she could only stare ahead as the young black man began disrobing before her. And when he was down to his jockeys, Ellen heard him say "Oh yeah, boss .................I's got something fer the purty lady to suck on!" 'Wake up ....................wake up ....................snap out of this horrible nightmare!' Ellen told herself as the young black man stripped off his dress shirt and began undoing his belt buckle. Ellen could only stare in awe as the young man kicked off his shoes and stepped out of his pants. Jockey shorts pushed on down, Ellen swallowed deeply as she the young stud then began approaching her while fisting his growing hardon while adding "I's got this fer the prettee lady to suck on!"

Now the young man was reaching forward, putting his hand on the back of her head and guiding it down to his jutting cock that was pulsating at its fleshy dome. 'This must just be an awful dream I'm having! This ......................this can't really be taking place!' Ellen told herself as this nightmarish ordeal unfolded, but the fleshy tube pushing up against her clenched lips seemed so real, that along with the slick trail that it was leaving behind. Forced to part her lips open, Ellen quivered at the feel of the thick fleshy tube sliding over the top of her tongue, then shuddered as the flesh was forced into her mouth and bumped up against the back of her throat. In this horrible dream, Ellen found herself being face-fucked like a cheap little slut, then she felt a very large pair of calloused hands caressing her thighs before sliding on up to hold her trim hips in place, then to her horror a stiff fleshy bone was being place in unthinkable entrance spot .................................that of her ass! Realizing as to what was about to happen to her, Ellen began struggling with all of her might, tossing her head about in the gripping fingers in her hair as well as trying to get out of the strong grip holding her hips in place.

Forced to kneel upon her marital bed, Ellen was made to reach out and handle the big black cock that hung between the young man's ebony thighs, forced to stroke the thick growing cock with her left hand .........................as instructed by the demented dwarf of a man who was using a camcorder to record it all .............................for he wanted to be certain to capture the scene of her sparkling diamond ring and wedding band atop of the pulsating black shaft! As if awakening from the horrid dream to find that it was all for real, Ellen pleaded desperately "Oh, please, please …..............…no, please ...........................…..don't make me do such a filthy thing …………….oh, please, it's so filthy ……................please, I've never even done such a thing with my husband!" But the thick fingers entwined in her soft silky hair began pulling her head forward, causing Ellen's petite body to shake in revulsion, closing her eyes tightly while keeping her lips sealed shut as the oozing black cockhead pushed forcefully up against her soft pink lips. "C'mon, sweetie ........................................ open those beautiful sweet lips of yours!" the young black holding her head panted out, his oozing black cock brushing up against her face to leave trails of the filthy goo to soil her face.

Unable to back away with her tormentor's hands tightly entwined in her hair, Ellen then heard voices in the background, hearing an unknown male's voice saying "Got the rest of the things from the limo, boss!" She then made out the voice of Mr. Wilks replying "Just set it down over there, Tyrone! Looks like Labron's in need of some help in getting the little lady to open her pretty pinks lips for him! Yer a mechanic and supposed to be able to fix anything ....................................how about a problem like this, Tyrone?" "Ah, boss ...............................that's no problem at all! I's can take care of that in no time at all ....................jist lemme git outta my clothes!" Ellen heard that new male voice reply to Mr. Wilks. A moment later, Ellen felt the bed sag behind of her to indicate that this unseen male had joined them upon her marital bed. Managing to turn her head a bit, Ellen saw the ebony arm belonging to the man named Tyrone, then felt his large calloused hands caressing her asscheeks.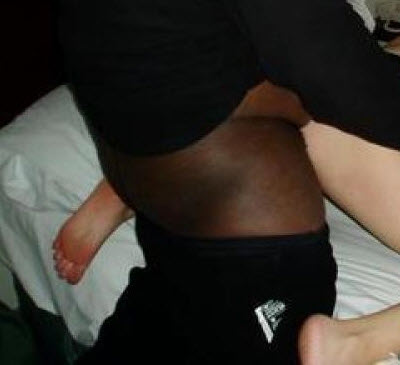 Jerome smiled as he recorded the hot scene of Tyrone getting up behind the lovely Mrs. Ryan, watched intently as the 12" ebony bone was inserted up against the crease of the beauty's ivory white ass. Watching as his maintenance man lean forward with all his weight, Jerome smiled upon hearing the lovely Mrs. Ryan squeal "Aieeeeeeeeeeeeeee ………………….nooooooooooooo …………...........................ohhhhhhh ...................................oh God, noooooooooooooooooooooooooooo!" It ended with a high pitched scream as the young wife had her tight cherry white ass speared by Tyrone's thick black cock, but her opening her mouth to scream allowed Labron to stuff her mouth full of leaking black boner. The video would eventually capture the young wife gagging on the monster black cock as it erupted in her sweet mouth, her trying to cough up the rich protein, managing to spit out the still erupting cock ................which then sent a geyser cum into her beautiful face and into her silky blond hair. At that instant, Tyrone's ebony body stiffened and convulsed, make it quite evident that he was cumming up in the beauty's once cherry white ass. The sobbing young wife then collapsed onto her marital bed, humiliated by being forced to suck cock for the first time, all while being sodomized by a filthy black cock.


Ellen's hope to escape was short lived, at the two black employee of the vile Mr. Wilks held above her head and her legs spread apart in the shape of a V, then she observed the deformed bastard standing atop the foot of the bed while stroking his oversized cock. Mind now clear of the potent drug, although realizing that she had been raped during the night, the sight of the deformed dwarf playing with himself had Ellen sobbing out "Oh, please ……………please don't rape me, Mr. Wilks! Please, oh God, no ................................no, pleaseeeeeeeeeeeee! Please .....................please, you'll get me pregnant .............................I don't want your baby .............................I don't want your baby! Oh, please, get away from me .............................nooooooooooooooo!" She couldn't believe anyone could possessed such a monstrous cock, more so this deformed little bastard, thinking that his cock better fit being on likes of a donkey. Ellen shuddered as she observed the dwarf approach her on the bed, for it was if he was walking on three legs, with his cock nearly touching the mattress.


As Mr. Wilks got into position, Ellen's head was lifted up by the young driver holding her hands above her head, her eyes widening in horror as she got a close up view of the monstrosity that evil little man was intent on raping her with. "Oh, God …...................….it hurts …...............…………awwwwww, it hurtssssss so baddddddddd ........................…….owwwwwww ............................oh, Godddddddddddddd!" Ellen cried out as the plum sized cockhead forced its way into her tight groove. The long monstrous cock was buried deep up in her womb, something Ellen had never experienced before with her husband, now feeling betrayed as her body shivered with unwanted pleasure. Ellen groaned in shame as her body began to convulse uncontrollably, her pussy lips beginning to contract around the raping cock, catching her totally by surprise. "Oh, no! Oh, no! Nooooooooooo ……………….nooooooooooooooooo!" Ellen groaned as her body arched and quivered. Her legs were released and she wrapped her trim white legs around the little dwarf, squeezing him as she unconsciously tried to get him to bury his lengthy cock even deeper in her fertile womb.


Jerome took great pleasure in raping this innocent young beauty on her marital bed, panting out "I's gotcha, Mrs. Ryan! Ooh, so nice and tight! Damn, that Darrin must have a little wiener between his legs!" Laughter broke by the black cohorts of his, and then the little bastard was getting a lot of encouragement as he was cheered on with "Way to go, Mr. Wicks! Lay it into the little bitch! Knock the beautiful bitch up!" The encouragement had its effectiveness as the dwarf of a man began to hump furiously into Ellen as she wept in shame. But a little bit later, the two black employees of the little dwarf chuckled softly, not wanting their demented boss to hear them laugh at his predicament .........................for he was being held captive by the young wife's trim white legs that were wound tightly around his waist ........................all while his monstrosity of a cock still deeply embedded in her. Orgasm after orgasm had the young wife swooning out of her mind and had passed out cold, her body muscles stiffening tightly in knots and thereby gripping the short bastard to her. Finally, the trim white legs relaxed and the black cohorts helped their exhausted boss off the young wife, then they watched in awe at the amount of thick cum flowing our of beauty's widened slit. The two men cringed for they knew that the amount of cum deposited deep in her womb would definitely do its nasty deed ......................................each wondering what kind of deformed offspring would result from such a horrid mating.

It was noon when Ellen stirred on the king-sized bed, her head aching a bit as she found herself alone in her bedroom, her memory quite foggy as if she had gone through a total nightmare. Nipples quite sensitive and tingling, Ellen looked down to examine her naked body, finding her pink buds chafed and teeth marks visible on the ivory white breasts. Bringing her hand up to her chin, rubbing it and then looking at her fingers, she observed dried crusty flakes on her fingers and wondered if everything had been real and not just a nightmare that she had. The slick and slimy feel in her mouth made Ellen shudder with horror, for it made her wonder if she had really done the unthinkable, that of taking a male penis into her mouth ...............................worst of all, it being a well-hung young black's cock ...............................and him actually doing his filthy 'thing' right in her mouth! Although the thought of it just being that of having a bad nightmare, Ellen shuddered as she could not explain away the slimy filth in her mouth. Thigh muscles aching from being stretched, feeling the gooey mess between her legs, it was obvious to Ellen that sex had taken place sometime during the night ......................that she obviously had been raped .......................but by who? Then Ellen's eyes widened in horror as she asked herself 'If that wasn't a nightmare and actually did take place ...............................was Mr. Wilks really the one in her home .....................................coming back after his departure ...........................................the bastard who went and raped me?'


The condition of her body and the visible evidence upon it told Ellen that she had been violated and raped, but was uncertain if she was hallucinating as to the culprits being the grotesque little dwarf and his younger limousine driver. The only thing that Ellen could think of was cleansing her body of all that filth, praying that the foul semen did not impregnate her, hoping that it would indeed be a month's time before she began ovulating once again. Under the hot shower to scrub away the filth, Ellen gave to thought of the fact that she was washing away key evidence if she was to report the rape. After toweling herself try and examining herself in the mirror, Ellen then wondered if she should make a report to the police, realizing then that she had just washed away the crucial evidence that would be needed. Still it all seemed as if all the events had occurred in her mind, like that of having had a nightmare during her sleep, and Ellen certainly did not want to accuse anyone of having raped her when she could not be certain herself. Closing her eyes, Ellen shuddered at the thought of making a false accusation, having to relay to anyone what seemed like a horrid nightmare, and having anyone learn of her violation.


Having put the soiled sheets into the trash as she couldn't bear the thought of using them ever again, unable to bring herself to reported the rape to the police, Ellen prayed that the gynecologist had been right about her body not returning to normal until about a month after having gone off the birth control pill. Upon Darrin's return in the middle of that week, Ellen tried to act her normal self, keeping her violation to herself and that she believed it was the grotesque little dwarf who had returned that night to rape her. Unable to put off Darrin's advances and submitting to him, Ellen could not help but to make the comparison of her husband's manhood to that of the little bastard who she suspected had raped her, and that there was no way that her husband's manhood was only half the size and length of the little bastard. One other aspect following sex that Ellen couldn't help but to compare .........................how little semen that Darrin had ejaculated in her versus that of her grotesque little rapist!

That next evening, Darrin called home to talk to his loving wife, telling her the emergency would take longer than expect but Mr. Calhoon had promised him a large raise. Also, Darrin advised her that Mr. Calhoon gave him the good news of Jerome Wilks having turned over his investment account to the firm and that he would get all the commissions from the trades generated. Darrin kept going on and on, enjoying the sound of his wife's voice, even though his wife kept saying they should hang up before the bill got too expensive. Darrin chuckled and advised her that "Mr. Calhoon told him not to worry about expenses while I'm away, with all my phone calls to be picked up by the company!" But the phone bill was not the reason that his wife wanted to end the phone conversation, it was the head of his new client between her widespread thighs driving her crazy, for the demented little bastard was intent on tonguing her to an orgasm while she was on the phone with him .......................................and that was accomplished when the dwarf's slithering tongue flicked up against her ultra-sensitive clit!


Just minutes after the phone conversation ended with his wife, Darrin received a call in his hotel room and was quite surprised that it was call from Mr. Wicks telling him his boss had relayed the number to him as he wanted to discuss an investment idea. Darrin was happy that his new client told him what a lovely dinner he had the other night and was advised "You're a real lucky fellow to have such a beautiful wife like Ellen! Wish I could find a lovely beauty like her!" Hearing that, Darrin's body shuddered at the thought of that, for he just couldn't picture a beautiful woman like his wife with anyone so gross as him, much less giving the little dwarf the time of day. If Darrin only knew that at that very moment, Mr. Wilks was standing right on the very bed that Darrin shared with his lovely wife, crooking his small little index finger at Linda in signaling her to come to him. Minutes ago he had been conversing with his wife, but now she was giving the little dwarf's donkey-sized cock the sucking of a lifetime. Just as the call was coming to an end, Darrin was told "Next time dinner's on me! I've got a family recipe for a special dessert that you wife would just love!" Darrin would have gone out of his mind if he knew that his precious wife was having a taste of that special dessert at that very moment, her mouth filled to the brim with the hot pudding emitted from the deformed bastard's erupting cock.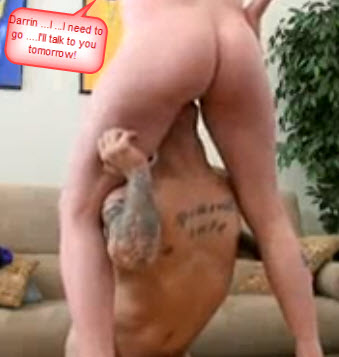 Over the next month, Ellen remained in her home at the mercy of the deviant dwarf, essentially having become a sex slave to the sadistic little bastard. Shown the horrid video of her being sodomized by a big black bastard, all while she sucked on a black cock belonging to another of the dwarf's employees, such was used to blackmail her with ...................told if she refused to comply, that awful video would be going public, to all her friends and family along with all the teachers at her school. Groceries and any necessities were ordered from the local store that made deliveries to the home, with Ellen forced to remain at home .....................to take care of the needs of the devious little dwarf ....................and it turned out that the little bastard was constantly demanding sex from her! Ellen could not believe the deviant pleasures that the dwarf desired .............................making Ellen believe that she was on the brink of having a nervous breakdown! Each night her husband called to talk to her, Jerome had set up a video with her on the phone while engaging in a sex act with him, crouched on all fours as the dwarf fucked her mercilessly, or forced to stand on the coffee table whlie the little bastard stood before her ........................eating her out! Each time, about to climax with a mind-shuttering orgasm, it was time to end the conversation as she'd stammer out something like "Darrin ..........I ............I need to go ................I'll talk to you tomorrow!
Ellen always tried desperately to merely lay there and let the deviant bastard have his way with her, determined each time to feel no pleasure at all, but her body could betrayed her each time as she'd quiver with pleasure and have a mind-shattering orgasm. It seemed that the deformed little bastard's thick long cock would make her go absolutely crazy, sending her into outer space with her seeing stars, something that Ellen had never achieved with her own husband. Ellen closed her eyes as she recalled the last episode in bed, where she wrapped her hand and legs around the tiny humping body, crying out "Oh, Godddd .........................ohhhh, Goddddd .......................ohhhhhhhh .....................ohhhhhhhhhh, my God .........................ohhhhhhhhhhhh, so goodddddddd!"

With Mr. Wilks having made his departure from her home late that morning, but only after having been fucked by the dwarf and then sucking off his monster of a cock, Ellen made the rounds to each room in the house to see that there was no telltale evidence remaining for her returning husband to find. With the long 'emergency' assignment having come to an end, Ellen wondered if Darrin would detect any difference in her, especially with her having served as a sex slave to the deviant little dwarf of a man while he was away. Ellen greeted her husband home, found that he was quite frisky and wanting to take her to bed immediately, she managed to put him off till later that night by telling him to shower so then could go out to dinner as reservations had already been made. After an elegant dinner out and returning home, Ellen could no longer put her anxious husband off any further, and she prayed that Darrin would not discover that she stretched out wider than what he was normally accustomed to ....................for the grotesque dwarf's cock was quite out of proportion to his small body frame!

In bed that night with with her husband, Ellen couldn't help but to compare her husband to the whopping manhood that the deformed little dwarf possessed between his legs. Performing as she had been made to do during the past few weeks, Ellen wrapped her trim legs tightly around her husband and hunched up at him, far more aggressiveness than their normally rather passive lovemaking sessions. With her legs encircling Darrin's ass to pull him to her, Ellen was totally shocked as those actions caused her husband to pop his load prematurely just as he entered her slick slit, leaving her panting as she humped up against his rapidly dwindling cock. She just could not believe that Darrin had popped his load so quickly .......................just as she was pulling him into her ...............................then Ellen realized that it had all been her fault ...........................doing what the hideous little dwarf had demanded of her each time .................................having forgotten how she and Darrin normally made love together! Ellen was then determined to remain passive during future lovemaking with her husband, but Darrin had apparently enjoyed that prior night's episode that he panted in her ear "Oh, sweetie .........................wrap your legs around me again!" Ellen complied with her husband's wishes, wrapping her legs around him and locking her ankles together, but as she would pull her into her ...................................he'd begin spurting in her before getting himself fully inside of her!

After two weeks following Darrin's return home, the lovemaking had not improved at all as her husband always couldn't control himself when she wrapped her legs around him, spurting his seed prematurely .............................many times just seconds after locking her ankles around him! Ellen was going crazy in her thoughts, wondering just how the grotesque little dwarf could make her climax numerously whereas her husband left her high and dry, how the little man's staying power was so much greater than her own husband's. For the past few nights Ellen felt quite ashamed of herself, for after being left high and dry once again, for with Darrin fast asleep beside her ...............................................she began touching herself was imaging that the grotesque little dwarf was about to fuck her with his monster cock! It was just past dinner when her husband got a call on is cell phone, causing Ellen to swallow deeply when Darrin answered with "Oh hi, Mr. Wilks! How can I help you?" After a couple minutes of what sounded like business talk, Ellen heard her husband say "Oh, yes ......................my wife is right here .......................I'll put her on!" Swallowing deeply as her husband was handing her the phone while adding "Mr. Wilks wants to give you a receipt on making his favorite dessert!"

"Hello .......................hi, Mr. Wilks!" Ellen spoke nervously as her husband was standing nearby and hear her side of the conversation, clenching her free hand at her side in order to remain her composure. Breath shallow as she licked at her dry lips, Ellen listened to the grotesque little bastard whom she detested, then heard him ask "Are you wishing that your husband make you feel as good as I do ..........................when fucking you?" Not knowing what to do, Ellen swallowed and trembled, then stammered out "Yes ................yes ............................I really do!" "Would you like me to fuck again ..................soon?" came the next question, to which Ellen replied "Yes .....................I ...............................I'd like that!" "Good ..........................then 10:30 tomorrow morning .....................be at my office and I'll give you the kind of fucking that you need!" was what she was told over the phone, to which Ellen replied "That would be perfect! I ....................I'm looking forward to it!" With the phone call ending Ellen handed the phone back to her husband, who naturally inquired as to what Mr. Wilks had to say to her, Ellen just advised that his wealthy client would be sending it to her in the mail. Going into the master bath and locking the door behind of her, Ellen closed her eyes as she panted with nervousness ...................................wondering as to why she so readily agreed to meeting the deviant little bastard!

It had been a sleepless night for Ellen, for she had managed to block out the image of the grotesque bastard who had held her as his sex slave for weeks, but last night she just couldn't shake his image from her mind .................................for she just could not shake the image from her mind ........................that of the horny little bastard hold his monstrous cock in his hand and shuffle up between her legs to guide it home. Lying in bed, Ellen bent her knees and spread her legs wide ...............................just as Mr. Wilks wanted of her ....................................imagining him shuffling up between her legs, at which time legs would encircle his ass so she could lock her ankles before pulling him into her. Finally dozing off for some much needed sleep, it was in the position of her knees bent and legs splayed out wide, with fingers of both hands on her inner thighs ............................spreading her pussy wide as she imagined Mr. Wilks' monster cock about to split her wide once again. The next day at 10:30 a.m. sharp, Jerome heard his secretary announce over the intercom that "Your 10:30 appointment is here, Mr. Wilks!" "Fine, show her in, Ms. Jones!" Jerome advised, smiling widely to see that his invited guest was right on time, then grinned and looked toward the door to his office as his secretary escorted his lovely visitor into his office.

He loved the way the lovely Mrs. Ryan had dressed for the occasion, looking so beautiful in a nice pastel yellow dress and white heels, and Jerome could sense the dire straits she was in ............................in need of a good fuck! Extending his hand out to the lovely young wife, leading the way while holding her hand in his, Jerome led her over to the coffee table. Positioning the beauty so hr back was to the coffee table, Jerome then hopped up upon it, then began undoing the hook at the back of her neck and then proceeded on unzipping the back of her dress. Pushing the dress over her shoulders, the garment then fell to the floor around her white heels, then Jerome undid the hook to her bra and that flimsy garment soon lay atop of the crumpled dress on the floor. Down from the coffee table, Jerome then led his beautiful guest over to the edge of the sofa, pushing her forward so her belly was on the arm rest while dressed in only her lacy white panties and white heels. Working her panties on down over her trim hips, down her long legs, then off her white heels. With the beauty panting in need, Jerome took his pleasures shaft in hand, held it steady and stepped on forward. "Ohhhhhhhhhh ............................oh, my God .....................oh, God ............................ohhhhhhhhhhhhhhhhh...........................ohhhhhhhhhhhhhhhhh ......................................ahhhhhhhhhhhh!" the beauty exclaimed as he thrust his massive stump up into her gripping snatch.

With Jerome having turned on the hidden camcorders that would record all the events taking place in his office, the video disc would later provide him much entertainment for both himself and his associates, for it seem so improbable that a blond beauty the likes of Ellen Ryan would want to have sex with a dwarf. It would capture Jerome standing on the coffee table and stripping the beauty naked, then ten minutes after her arrival Jerome was leading her over to sofa, pushing her over the armrest and positioning her perfectly so he walk straight up between her long sexy to skewer her good. "Oh, Goddddddddddddd ..........................................ohhhhhhhhhhh .........................ohhhhhhhhhhhhhhhhh .........................................ohhhhhhhhh, my Goddddddddddddddddddd!" came the squeal of pleasure from the beautiful blond woman, and the video would then captured Jerome small pudgy hands grasping her trim hips as he began shaggy away at the beauty. Some fifteen minutes later, the well-fucked young wife was kneeling at the side of the sofa with her arms still draped over the armrest, only now cum was flowing down her inner thighs. Then the secretary's voice came over the intercom to announce that "Mr. Ryan is here for his 11a.m. appointment!" The shocked looked on the beauty's stunned face was priceless, for she was naked but for her heels with cum drooling down her thighs, and her husband was right outside the office. "I'll need a few minutes!" Jerome responded over the intercom.

"Gather up your clothes and hide under my desk!" Ellen was told by the little bastard who had obviously planned this debacle, but she did as told in fear of her husband being shown into the office at any moment. In just her white heels, Ellen scooped up her dress and undergarments, then made her way behind the desk with Mr. Wilks pulling out his chair for her go get in under it. Then Mr. Wilks was sitting down onto his chair, pressing the button that would raise it up to the right level for him to sit at this normal sized desk, and the intercom was pressed "Please show Mr. Ryan in, Ms. Prescott!" "Good to see you, Darrin! Have a seat!" Ellen heard the dwarf greet her husband, heard him taking a seat just a foot or so away from her with the front of the desk separating them. With her vagina and thighs just a sloppy mess, Ellen was forced to remain quite in the confined space under the desk as the little bastard talked about investments with Darrin, but there was no doubt in her mind that all this was a part of the little shit's plan.

Some five long minutes went by with Ellen keeping still with her breathing shallow to keep from making any noise, then observed the dwarf's small hands come down below the top of the desk .................................to unzip the front of his pants and pull out his growing schlong! Now her eyes were focused on the pulsating piece of meat that had just been exposed for her viewing, that same piece of meat that had given her so much pleasure and a mind-shattering orgasm just a sort while ago. A couple more minutes went by with more small talk on investments taking place above her, then Mr. Wilk's small pudgy right hand appeared back under the desk, giving a snap of his fingers to be followed by him tapping on the tip of his cockhead. Such hand signals that Ellen had just been given were quite clear to her, for she hand seen the exact same motions many a time before when a sex slave to the demented dwarf ........................each time being when he was on a telephone conversation with her husband ..............................instructing her to start sucking on his filthy cock!

Swallowing deeply as she stared at the bastard's meaty cock, watching it coming alive as it gave a lurch forward towards her with cockhead flaring wide as if to strike, then Ellen reached forward with her right hand to encircle the throbbing manhood with her manicured fingers. Licking her lips as she leaned forward, Ellen extended her pointed tongue and ran it over the rim of the swollen cockhead, then she opened her mouth wide to envelope the plum-sized head with her lips and began tonguing at the flaring pisshole. As Mr. Wilks leaned forward some, it was to push his swollen cock further into her mouth, and Ellen then began to go down on him at a faster pace. Those hand signals that Mr. Wilks had made to her beneath his desk was all to familiar to Ellen, though only given to her when Mr. Wicks was on the phone .....................to Darrin, telling her that he wanted to suck his cock while on the phone with her husband. From the experience gained previously, Ellen knew that this sordid ordeal would not end until the little bastard spurted his filthy load into her mouth. The tempo of the blowjob was all at Ellen's discretion, but from her her prior experience, as with the prior telephone conversations ..............................she could prolong things for an hour before he ejaculated into her mouth, but she'd have to endure hearing the bastard on the phone with her husband! The faster she got him to pop off in her mouth, the quicker the sordid ordeal would come to an end.

Then the conversation got a bit more raunchy and Darrin laughed as his wealthy investor told him "Darrin, I's gotta tell you about this beautiful blond that I recently met at the country club ...............man, she'll let me do what ever I's want of her .......................what a fox in bed ............................and she just gives terrific head!" Darrin shuddered a bit in revulsion trying to picture any beautiful woman giving head to this creepy little bastard, then Darrin thought how lucky this damned dwarf was to have a woman suck his cock. Darrin wished he could be so lucky to experience such a thrill, thinking 'Shit, this grotesque bastard can get his cock suck I can't ...................................not with Ellen absolutely refusing to do it for me .................................saying that she would never do such a 'filthy thing'!' As he was about to leave, standing up to shake his client's hand, Darrin thanked Mr. Wilks for letting him handle his investment account, then was advised by the little man "Darrin, I know you'll do good. Tell your lovely wife that I really loved that dinner and dessert! I've got to show her my special dessert receipt for the best tapioca pudding that she'll just love!" At that very instant, unbeknownst to Darrin, his lovely wife was crouched beneath that same desk getting a bellyful of creamy hot tapioca pudding that had just been fed to her by the deformed little dwarf.
Eight months later, little Darrin was born, rather small as the little baby was only 5 and a half pounds in weight. Ellen reassured her husband it was to be expected since the baby was a few weeks premature. But Ellen knew the baby was not premature, but she had convinced her husband if such, she only prayed the baby was small but not have the dwarfism genes like his father. Darrin Sr. kissed his wife and commented how his son resembled his dad, big dicked for his size. Darrin Sr. laughed but paid no attention to his wife shiver and look of disgust when he said that, for it was so true that their son took after his 'father' in that department. He thought of how fortunate he was to have landed that dwarf's company, which was now his biggest account. He had to give himself a pat on the back for his accomplishment. Actually it was his wife's accomplishment on her back that had gotten him so far ahead.
Darrin Sr. had gotten a big bonus when he had returned from the last lengthy trip of six weeks. He wanted to be close to the family, especially with a newborn. However, his boss asked for him to handle another six week project out of town and would be hiring the needed sitters and even a cook so his lovely wife would not miss him too much. Still, he was hesitant as he did not want his lovely wife to be alone so soon. But Darrin need not need to worry, for his lovely wife would not be alone at all over the next six weeks. The hired help consisted of a sitter, a housekeeper and a cook. All starting before Darrin left for the trip, reassuring that all would be well. Most importantly, the lovely Ellen would not be lacking company.
With the baby in the care of the sitter, Darrin sat back in the passenger seat as Ellen drove him to the airport since she needed to do some shopping at the new mall near the airport. Ten minutes after being dropped off at the airport, Darrin was in line to check his bag in, just as his lovely wife was pulling her car into the new airport mall, parking at the express hotel at the far end of it. Minutes later, as Darrin entered the airport lobby after passing through the security gate, his lovely wife several miles away entering the lobby of the airport hotel. Sitting in a chair up in the priority lounge, Darrin thought about his lovely wife and how much he loved her, hoping that she was not too upset with him having to make another lengthy trip out of town. Although there was the baby and the sitter in the house, he just hated to leave Ellen basically all alone, and him not being there to make love to her. But if Darrin could be a fly on the wall in the room at the airport hotel just a few miles away, he be able to view his lovely wife busily licking and sucking at the long thick cock of the deformed dwarf he had first been introduced to at the country club.
As she serviced the evil dwarf, Ellen was unaware of the presence of another man in the room hiding in the closet, that the man who had just sent her husband out on this trip ................................the bastard who had been so instrumental in her downfall. This man was now watching her performance intently, already having stripped off his clothing prior to her arrival, who had been at the window several minutes ago watching as she drove up into the driveway of the airport hotel. In fact, the old grey haired bastard had been wanking at his old wrinkled cock while watching her approach the entrance of the hotel ...............................still doing so as he peeked out of the closet as he slowly and quietly slipped out of his hiding place. Gagging from the throbbing cock being forced down her throat, Ellen felt the dwarf's short fingers being wrapped itself into her hair, preventing her from pulling away and keeping her on all fours. Ellen suddenly felt large clammy hands on her hips as the bed sagged from the weight of another person, shuddering at the realization that her ordeal would not be limited to pleasing the grotesque little man, but also this unseen bastard who Mr. Wilks had invited to join him in her degradation.

Ellen tried to struggle and get up but to no avail, felt a probing between her thighs, and knew now that the bastard behind of her was intent on raping her. As the demented little bastard had done this to her before, Ellen merely assumed that she was going to bed the reward to one of employees, getting to rape her for a job well done. But Ellen was not prepared for the shock of hearing Jerome Wilks laughing call out "C'mon, Calhoon, I know how much you've been waiting to get a crack at her sweet little pussy!" "Yeah, my balls have been aching just waiting to sink my cock in this beautiful little bitch!" came the gruff voice behind her, a voice that Ellen readily recognized, that of her husband's lecherous old boss. It was the grey-haired old boss of her husband's that was about to be the first to have sex with her ever since she gave birth, and Ellen now felt him rubbing the flesh dome of his manhood up and down the length of her sex slit. "Come on, Calhoon ...................................see if you can give my little kid a baby brother or sister to play with" she heard the little bastard gloat while shoving his cock further down into her throat.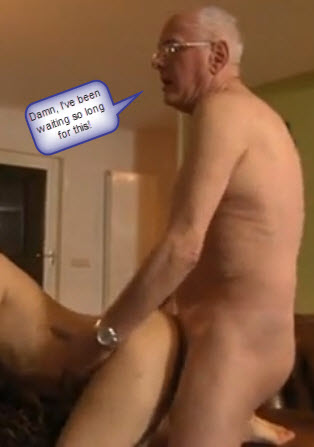 "Damn, I've been waiting so long for this! Waited to get my hands on your sweet little ass ..........................for nearly a year now, Mrs. Ryan .........................before Mr. Wilks here raped you in your home .....................that night after dinner!" Feeling her petite body freeze in horror after she took in his comments, Calhoon ran his calloused hands over her soft round little ass while chuckling out that "You didn't see me there, did you ...................by the doorway filming it all? You see ....................I'm the one who drugged your coffee ...........................unlocked the side door to the garage when I used the pretense of going to the bathroom .......................then leading the way back into the house when the drug took effect! I watched him strip you .........................rape you ...........................and got it all on a video disc! Gottta say .......................that was a fuck'n sight to see ......................you getting raped by a little dwarf with a big fuck'n cock!"

Tears welled in her eyes and flowed down her cheeks, ashamed at the juices lubricating her slick groove, brought on by the cockhead prodding and rubbing at her sensitive clit. Even if this stimulation was brought about by her husband's demented old boss, who's cock was now edging it's way into her slick lips. "Ohhhhhhhh …………nnnnnnnnnnnnnnnn!" came the muffled groan around the little man's thick cock in her mouth, just as her husband's boss fucked her like a bitch as he shoved his wrinkled old cock into her slick sleeve from behind. Feeling Mr. Calhoon's hands caressing her asscheeks, Ellen then heard him pant out that "I've watched that video of you over and over, jerking off each time .....................and cumming like crazy every fuck'n time!" Tensing up and preparing herself, Ellen felt the old boy edging up behind of her, felt his throbbing fat cockhead nudge at the entrance to sex. Ellen's yelp of pain was then stifled by the thick cock in her mouth when the old boy reared on back before giving a mighty heave forward as the rape commenced.

Panting, old man Calhoon couldn't believe that he was now getting to sample the choicest piece of ass he'd ever laid eyes on. "Oh, Mrs. Ryan, your husband thinks I sent him on this assignment for his knowledge! But you're the real reason why I sent him on that trip!" he huffed, as he lunged into the horrified young wife. "Oh, yeah baby! I'm going to be the one to knock you up, bitch! You're gonna be my fucking whore for the next six weeks, till Darrin gets back! Oh, yeah, you sweet little bitch ………...........….here it cums, ohhhhhhhhh …........................….ohhhhhhhhh .....................oh, yeah .........................ohhhhhhh, fuck'n yeahhhhhhhhhhhhhhhhhhhhhhhhhh!" Calhoon groaned as he slammed his salami home, ground his short hairs up against her soft sexy ass, then began spurting his still very potent seed deep up in her fertile womb. Grasping the beauty's trim hips tightly as he unleashed his hot roe up in her tummy, the young wife's petite body suddenly shook uncontrollably, for he had given her a mind-shattering orgasm as her clenching cunny began milking out his seed into her fertile womb.

Ellen couldn't stop the tears flowing down her face, for after just having dropped her husband off a few minutes ago, she was now sucking on a grotesque little dwarf's fat cock while her husband's own boss was raping her from behind. And now to learn that it was old man Calhoon who had set the whole 'charade' up in the first place, but the term 'charade' was hardly the appropriate term, for the bastard's actions had turned her from a naive innocent housewife into a sex toy for the deviant little dwarf that ended up in her getting knocked up by the little shit. The worry she had gone through during all those months of pregnancy, the fear of giving birth to a baby with dwarfism genes, and now to hear that the old fart's intention was that it was his turn to knock her up with his baby. With the cum ejaculated up in her so watery and flowing down her inner thighs, Ellen thought that the old bastard and gone and peed in her, then the little dwarf's monstrosity erupted in mouth.
A year later, Darrin Sr. was happily playing with his two sons, feeling so proud to have fathered two healthy babies with his beautiful loving wife. He was quite surprised when the recent birth as his boss called him into his office to congratulate him, then was told to take two weeks off with pay with Mr. Calhoon saying "A good man has to take good care of 'his' precious little son! And your beautiful wife must need all the help she can get at this time!"

End of Story.