"Ohhhhhhhhhhhh ...............................ohhhhhhhhhhhhhhhhhh ..............................ohhhhh, Goddddddddddd ....................................yesssssssssssssssssss!" Hank heard the drugged wife moan out as he forced the last few inches up into her tight slit was resisting as apparently nothing had skewered her so deeply before. Remaining still a bit to allow her resisting muscles to relax, Hank could feel their union becoming lubricated from her juicing and then he began to slice in and out of her gripping slit. Hank knew that the potent aphrodisiac had aided in his seduction of this married beauty, but couldn't help but to smile and gloat of his conquest, thinking 'Damn, got her .................nothing better than screwing an older woman .....................a beautiful married woman .................a once faithful wife! And a $2,500 bonus on top of that!' He felt her arms encircle his neck, then felt her trim sexy legs wrapping themselves around his waist, her ankles apparently locked together to pull him even deeper into her. It was a frantic woman beneath of him as her sharp fingernails were now clawing at his shoulders as she kept arching up into of his thrusts into her. The soundproofed room kept Allison's cries and squeals from being heard outside, but such was all being nicely recorded in sync with the hidden camcorders recording all the action from various angles.
"Ohhhhhh ....................ohhhhhhhhhhh ............................I'm cumminggggggggg ..........................ahhhhhhhhh ...................ahhhhhhhhhhhhhhhh ...............................oh, yesssssssssssssssssssssssssss!" the beauty could be heard as she embraced her young lover tightly. "Ohhhhhhh, Mrs. Monroe ..........................ahhhhhhhhhhhhhhh ................................ughhhhhhhhhhhhhhhhhhhhhhhhhhhhh!" came the stud's groan as his body could be seen stiffen and then shudder, making it quite apparent that he was emptying his lust into the blond beauty. Moments later, the scene would have Hank sliding off the table, leaving the dazed beauty with her legs spread wide apart. Hank stood alongside the massage table, pulling her left leg further towards the edge of the table to spread her legs even further apart, but he noticed one problem ......................no cum was leaking out of her well-fucked cunt! He had called up to camera control room before the session started to make sure everything got caught on camera for his bonus, was told of what he needed to do and that was to be the clincher for the bonus. Using his middle finger once again, he wiggled the tip of his finger in her cunny, then used his thumb and index finger to spread her pink lips apart .......................and the flow thick cum commenced! And it didn't stop as it continued pouring out of her cunny, puddling up under her butt.
Having stepped back a bit, getting himself out of the picture, Hank was on his cell phone to the fellow up in the camera control room, asking "Did you get what you needed?" "Yeah, good job, Hank! Damn, you sure popped your cork in that beautiful bitch! Ain't ever seen that much cum before! To finish off this session, I'll pan the camera back out from the close up of her oozing pussy to get her full profile in again! Wait twenty seconds or so, then step back into the picture, turn her head towards you and make her suck you clean! Just have her lick you clean! We'll save the full blowjob for when you take her back up to her hotel room, it'll be better then with her back in her dress and heels ..........................when you near the bed in her room, have her kneel on the floor with her back to the front door, then I'll zoom in with the camcorders to get close ups of her sucking your cock off! Put on a good performance by wrapping her fingers in her hair, arch up into her face and give a good groan announcing that you're cumming in her mouth!" "Okay, gotcha! I'll make it real good so you can zoom in at the end of the blowjob ............cause I'm gonna pull out at the end so I can send a stream of jizz all over her beautiful face!" Hank advised.
After helping the dazed beauty who was in need of another good fucking, Hank quickly stripped off the soiled bedsheet and dumped into the laundry basket, needing to do some wipe up of the mattress below as it got a bit soaked. Needing turn the mattress over, he then remade the massage table with a clean sheet, then buzzed the front receptionist that the room was now being vacated for the next appointment. Grabbing her hand and escorting the fucked up wife through the side door, Hank then used the employee elevator to take her up to her room. Helping her with the keycard and into her hotel room, he turned to give her an intimate kiss, then slowly guided her across the room to where the king-sized bed was located. In the desired position, a couple feet before the bed and with her back to the door, after their tongues against one another for a bit, he licked at her earlobe and whispered "Give me a nice long kiss!" She had turned her face towards him, the puzzled look on her face was priceless as she found herself being pushed down to her knees, and he then he was guiding her hands to the front of his zipper.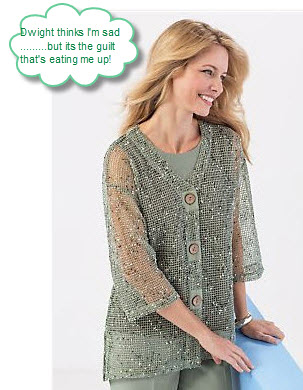 It was now mid-morning, Allison leaned out over the balcony awaiting for room service to bring up their breakfast, feeling so guilty when her husband had noticed her blinking back the tears and sought to comfort by rubbing her shoulders and saying "Don't think of it as losing your daughter but gaining a son-in-law, honey!" With her husband putting his hands on her shoulders, that only made more tears well up in her eyes, as Allison's mind was not on her daughter getting married but on her act of infidelity as she thought 'Dwight thinks I'm sad ......but its the guilt that's eating me up!' That guilt was for violating her marital vows to him and worst of all having done something that Dwight had wanted of her since they were married ..............................licking and sucking off her lover's penis! Several times Dwight had tried to get her to go down on him, to take his penis into her mouth, but each time she had refused to perform that degrading act. She had gone and done what was once unthinkable, performing that degrading act with the handsome young stud who had seduced her, first taking in her mouth to clean it after they had made love in the spa, then up in this very hotel room where he ejaculated in her mouth and ejaculated a huge stream of cum that went from the tip of her nose all the way up into her hair.
Reflecting back to her seduction in the spa, Allison recalled the young man leading her up in the employee's elevator to her room, where she was willing to do anything for him and indeed did his bidding by dropping down to her knees to suck him off. They had made love to one another till 8 o'clock that night, showering with him as she had to meet up with the group for dinner, then met up with him at the bar as soon as the dinner was over. From there it was straight back up to her hotel suite for a lot more sucking and fucking, going at it time and time again throughout the night, ending in the early morning hours when her young lover had to go to work. Having slept till mid-morning after the young stud had departed, Allison awoke from what she initially believed was a wild dream, that she had been seduced by a handsome young stud and made love with him throughout the entire night .....................then her sensitive nipples and messy vagina told her it had been no dream at all. Showering had cleansing herself of any her lover's evidence within her, Allison was overwhelmed with guilt she awaited her husband's arrival for the wedding rehearsal.
Weeks later when at work, Allison had received a short omnious phone call telling her to check her email, that she should call the number in the email withing fifteen minutes or that those very same incriminating photographs would be sent to her husband. Afraid not open up that threatening email, Allison was horrified when she viewed the attachments, a number of photographs and even a short video of her infidelity. That short had her mesmerized, first beginning with a full profile of her lying atop the massage table with her legs spread wide, then it zoomed on in to focus on the stream of thick white goo oozing out of her well-fucked slit. As the video panned back out to capture her full profile, her young lover stepped into the picture, turning her head towards him as she opened her lips to admit his manhood into her mouth. Upon following the instructions, Allison made the call and spoke to a woman named Nicole, agreed to meet up with her after work as she was in quite a predicament should the photos and video be sent to her husband.
Seeing the blinking light flashing on her cell phone, Allison's heart pounded in her chest with nervousness, for she knew it was the dreaded call that would tell her where and when she was to join the world's oldest profession ..................becoming a prostitute ....................where men paid for her services! 'All because I let my guard one time ......................that's all it took .....................getting myself seduced by a handsome young stud at the resort! I'm so ashamed but now I've got to pay the price or my marriage will certainly come to an end, as no way can I expect Dwight to ever forgive me for violating our marital vows to one another! Faithful for more than twenty years of such a good marriage, so how could I have let things get so carried away from that massage in the spa, exquisite pleasure it surely was but a very costly one!' Allison sighed in despair as she looked at the blinking light on her cell phone. Closing her eyes as she pressed the button to retrieve the message on her cell phone, Allison felt nauseous as she read the message advising that: 'Both of your 2 hr. appointments for today are at the Star Millennium Hotel! The 1st is at 2 pm Suite 1111 and the 2nd is at 4:30 pm at Suite 2022! Between appts, proceed up to the Helipad level where there is a Women's Restroom for you to shower and be presentable for the second appt!'
Her wish that time would stand still and not move to the appointment time had not come true as Allison stepped out of the elevator at 1:59 p.m., looked at her watch as she slowly approached the suite where her first 'John' was waiting for her. The other night, Allison looked up the definition on the internet as to what she was to soon become, the nitty gritty details surrounding a 'prostitute'. She also read that a prostitute's customer was referred to as a 'John', that if the guy was married that he might be soliciting her services for sex pleasures often to sate his lust for what he couldn't get at home. What she had read involved women selling themselves and demanding a price for certain sexual favors, refusing to do things that she found too gross for her, but such did not go over what a woman in her predicament dared refusing to do. Allison knew that she would end up providing sexual favors to the 'Johns' that afternoon but could only pray that neither would be demanding any weird degrading sex acts of her.
Knocking on the door of Suite 1111 of the Star Millennium, Allison was quite surprised when the door opened and a young handsome young man appeared, and he seemed to be quite surprised himself. "Oh my ...................I'm Rick .............................come ..................come on in, please!" she was told by the young man who seemed a bit in awe. "Wow, the guys weren't kidding when they said that they had arranged a big surprise for me! I thought they were joking!" the young man advised, appearing quite nervous to Allison. Trying to act the part of being experienced in this kind of thing, that she had done 'tricks' with strange men before, Allison thought 'My God, he's young enough to be my son!' Having worn a nice lavender dress with white heels, she began playing the role of an experienced hooker by slowly approaching the young man, putting the fingers of her right hand atop of his chest and slowly trailing them down his body while leaning up to give him a kiss on the lips. As the young stud pressed his lips down upon her lips, she could tell that he had been drinking quite a bit already, her fingertips were met with quite a twitch when she began tracing over the thick bulge in his pants.
"Oh my, you're so big, Rick!" Allison whispered up to the young man as her gently covered his growing bulge. Then she was caught by surprise when the young man moaned out "Ohhhhhhhhh, Mrs. Bennett ........................I never thought this day would come ...............................you've made all my dreams come true! It was so hard to pay attention to the class work in the 7th grade ................................I just couldn't take my eyes off you and dreaming of being close to you!" Allison then came to realize that she must have closely resembled the math teacher that Rick and possibly his friends had in the 7th grade, that probably he and the others had all confessed to one another of having the hots or a crush upon their older teacher, and that was how she was the chosen one for this event. Taking the initiative, her hands were pulling at and undoing his belt, the Allison boldly reached into the opening of his jockeys to pull out his thick pulsating piece of meat. "Oh, Mrs. Bennett .....................I ......................I'm not experienced ...................at all!" the intoxicated young man stammered out to her, fearing that his inexperience would disappoint her. But that knowledge emboldened Allison, telling her that she was the one in command of the situation, that the inexperienced young man would appreciate her taking the lead.

With one hand slowly stroking his pulsating manhood, her other hand was undoing the buttons of his shirt, feeling the young man's strong hands begin to move from her trim hips and down to where he was grabbing at her ass through her dress and panties. Leaning up to nibble and coo in his ear, Allison whispered to him "You'll be just fine! Just do what comes naturally! Have you dreamed of me all these years ....................from the 7th grade? What did you dream about us in your dreams all these years ............................show me .........................show me what you've wanted to do you in those dreams of me! Did you start by taking off my dress?" "Yes ............yes!" came his response. With that, Allison turned about so he could begin by undoing the hook and zipper in back, enjoying the feel of the trembling fingers of the inexperienced young man. To offer encouragement, Allison cooed "Ohhhh, your hands feel so nice and strong! Oh, Rick ....................I've often dreamed of you touching me like this .......................but knew that it couldn't happen back then ...................when you were my student! But it's perfectly fine for you to touch me now! Touch me ................touch me, Rick ............touch me all over ...............show me what you've wanted to do to me all these years!"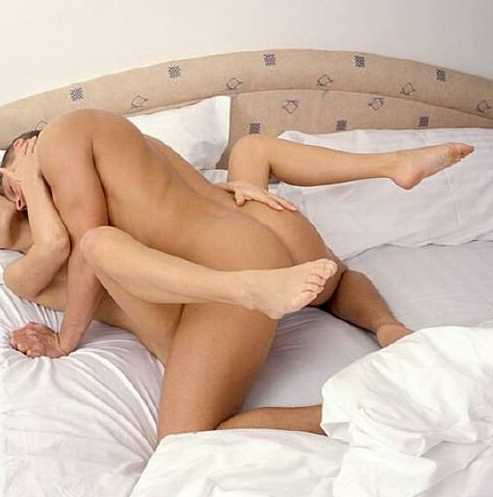 "Oh, Mrs. Bennett .....................I love you .......................I've loved you all these years! I've wanted you to be the very first ........................and its finally come true!" the young man uttered out before planting his lips on hers once again, this time sliding his thick tongue between her lips, all while his hands were busy on pulling her dress down over her shoulder and over her hips before letting the garment down to puddle around her heels. Her bra was suddenly undone and Allison found the young stud eagerly nursing from one swollen nipple to another, then she found herself being guided over to the king-sized bed, at which time she couldn't resist the temptation to naughtily tease the young man with "Would you like to take your teacher's panties off, Rick? You've dreamed of doing that .......haven't you? Now's your chance ...................now's your change to take your teacher's panties off!" With Rick caressing her right leg and then removing her white heel, then doing the same to her other shoe, Allison was the lifting up her hips as her panties were being worked down over her trim hips. As Rick shuffled up between her widespread legs, Allison reached down between their bodies to grasp his swollen manhood, guided it it her juicing slit and then panted out "Make love to me, Rick .......................make love to your teacher! Oh, I've been wanting this for so long .......................so many years!"

Fortunately she was all nice and juicy from being worked on up, as the inexperienced young man thrust ahead with all of his might, allowing him to bury his thick cock up into her tight slick sleeve. "Oh, Rick ......................so good .....................so good .......................oh, what a man you are ................just as I dreamed!" Allison panted out, wanting to make this a memorable 'first' for the handsome young man. And then the horny stud as going at it, humping her like there was no return, panting out "Oh, teach ...................oh, teach .......................oh, so tight ........................so good .....................so good!" Embracing his strong body, wrapping her trim legs around him, Allison panted out "Fuck me, Rick .......................fuck me ........................fuck me, stud .........................fuck me hard ........................give it to your teacher ........................give it to her good!" He was then humping it good in her, panting out that "I'm gonna cum! Oh, teach ....................I'm gonna cum!" Locking her legs around him, Allison panted out "Cum in me ......................cum in your teacher ..........................fuck your baby in your teacher!" Allison felt the young stud's muscles tensed and tightened, then he was unleashing his hot semen deep up into her womb, causing her to quiver and shake as her body was rocked by an unbelievable orgasm.

Dozing together while still joined in their embrace, Allison shivered when the dwindling manhood of the young stud slipped out of her clasping cunny, taking in a deep breath after having successfully turned her first trick. She couldn't help but to wonder 'He mentioned that this had been all set up by his very close friends! Could it be that his friends are the groomsmen and Rick is the groom about to be getting married? His bride is not going to be the one he gives his virginity to ...................not with what we just did together! 'With him fantasizing that I'm his 7th grade teacher, that's he's finally gotten to fuck her, I'd be willing to bet that he's also imagined him getting her to doing the unthinkable .........................getting her to take his manhood into her mouth!' Allison thought as she reached down to take the spent cock into the palm of her hand. 'Do I dare make his dream come true? Do what I learned to do at the resort .....................what I still haven't done for my own husband? Allison wondered. A moment later she was scooting down some, down to where she was staring right at the young man's wilted penis just some six inches away, then came a loud groan "Ohhhhhhhh, Mrs. Bennett ..............yessssssssssss ......................................ohhhhhhhhhhhh, so goooooddd ..........................ohhhhhh, yeahhhhhhhhhhhh! Ohhhhhhhhh ..........................teachhhhhh!" Soon, after having swallowed several times followed by taking her lips of the softening piece of flesh, Allison licked at the creamy remnants on her lips.

Lying back in bed and cuddling up against the young man, Allison couldn't help but to keep on with the role-playing as such made her task so much more tolerable, putting fun into something she was forced to go through with while temporarily blocking out the fact that she was with a man other than her husband! Sliding her hand across his hip and down to his spent penis, took him in hand for a few gentle shucks, then whispered in his ear "You're such a naughty boy! What would people say ..............you putting your filthy 'thing' in your teacher's mouth! And then doing it ...........................spurting your filthy semen in your teacher's mouth!" Biting at this ear, Allison then teased the young man in asking "And what other naughty things have you wanted to do to me, young man? Tell me or I'll never speak to you again!" "I ...............I dreamed of making you ...............my bitch ................fucking you like a bitch, Mrs. Bennett!" came the young man's response, to which she countered with "Rick, I want you to show me exactly what you meant by that!" A moment later, after being positioned on all fours, Allison was panting out "Ohhhhhhhhhhhh ...........................yesssssss ...........................fuck me ..........................make me your bitch ............................fuck your teacher like the bitch she really is!" And a bit later, she was crying out "Ohhhhhhhhhhhhh, so goooooddddd ...............................ohhhhhh, you naughty boy ..................................shooting your hot cum in your teacher!"

Having departed her first 'John's' suite on the 11th Floor, Allison took the elevator up to the roof level where the helipad was located and located the women's room that had a shower in it, then got out of her clothing to freshen up for her next appointment. But first things first as Allison took out the bottle of douche from her purse, as it wouldn't be good to see her next 'John' with her cunny filled with another John's spunk, and set aside a fresh pair of panties as the crotch of the one she had just removed was a bit wet due to some leakage on her way up. Retrieving the folded plastic bag she had placed in her purse that morning, Allison put the soiled pair of panties in it so as not get the inside of her purse dirty, then glanced back down to double check on that second fresh pair of panties and bottle of douche to freshen up before heading on home. With this women's restroom a very plush one for the high-end Star Millennium Hotel, Allison decided that this is where she'd come back to after service her next client, so she could douche and shower a second time to cleanse herself. Allison was so glad that she had given some thought to packing up her purse ahead of time with these items, as she certainly did not to be going home with the smell of sex on her body and another man's semen soiling her body.

After a cleansing shower and nicely dressed once again, Allison took the elevator down to the 20th floor where next appointment was scheduled, wondering if it could be one of Rick's friends who also had the hots for their teacher back when they were in the 7th grade. 'Is that what I should be hoping for? Another young stud who has had the hots for years, nursing his young teenage lust for his 7th grade teacher? Well, at least I'm experienced in handling a young stud with that fantasy .......................being a professional hooker who can role play the part of a 'John's' former 7th grade teacher! The way in which Rick went at me those two times would give proof to him being quite satisfied, and him calling out his teacher's name while creaming that gusher in my mouth ought to be good testimony of his being satisfied!' Allison smiled to herself. Taking a deep breath upon seeing that her time for the second appointment had come, Allison nervously bit her bottom lip and then knocked upon the door to Suite 2022.

As the door opened, a short man sport grey hair appeared in his late sixties or early seventies welcomed her into his suite, making Allison shiver as this man really reminded her of her father-in-law. Introducing herself as Allie, her 'afternoon date', she learned that the old fellow's name was Chuck. The age, height, all the features of this particular 'John' indeed reminded her of 'Pop' Monroe, Dwight's 71 year old father, a man who always showed her respect. With this 'John' reminding her so much of her father-in-law, she couldn't help but to wonder 'Does Pop seek out the services of a hooker when given the chance? What would he think of me if he ever learns of me being a hooker, even though I'm being forced to do it? What if he stumbled upon this dark secret of mine ...............would he demand for me to service him to keep him from spilling the beans?' 'Does this old 'John' get himself serviced by a prostitute each time he's here? If so, he'll discover soon enough that I'm rather naive and inexperienced when it comes putting out for strange men, especially if he goes and uses terms that unfamiliar with!' she shivered nervously. 'What will he think of me if I don't know how to do things right or what he wants?' Allison worried.

But to her surprise, the old fellow suddenly seemed a bit sheepish and nervous to her, then Allison heard him stammer out that "Myyyy ...........you are so beautiful! I .........I just hope that I don't disappoint ........it's been quite awhile! In fact, I just hope everything is still working!" Upon hearing that, Allison's nervousness evaporated and she was emboldened at having more recent sexual experience and possibly even more sexual partners than her 'John'. Raising her hand up slowly to place it on the old fellow's chest, then moving seductively closer, Allison leaned forward to lick his earlobe with the tip of her extended tongue and then whispering to him that "You shouldn't worry about disappointing me ....................I'm the one that should have that worry of not being able to please you!" After nibbling a bit at his ear, she then asked softly "How long has it been since you've been with a woman, Chuck?" "Years ..................over ten ..............my wife had a long illness ....................and I just couldn't cheat on her .................while she was alive!" the old boy told her. Turning her head a bit, Allison let her lips brush his, then slipped her pointed tongue between his as she reached down between their bodies to rub at his crotch. Through the fabric of his trousers and jockeys beneath, Allison felt the telltale twitch and the old boner coming to life, then she cooed in the old boy's ear that "From what I'm feeling, you won't have any problem at all!"

Playing the role of the old boy's daughter-in-law made the demeaning task of whoring herself out far easier, allowing
to naughtily enjoy what she was doing to please this old geezer. As she continued arching up into him with each of his thrusts into her, she then gripped him firmly and sas if she had just come to the realization that "Oh, gosh ...................you're not wearing anything .........................you're not wearing a condom...........................and I'm no longer on the pill! Pop .................if we do this ....................you might get me pregnant! Pop ...................what if that happens? What if you get me pregnant?" That really got the old boy all energized and he humped her like a jackhammer,
burying is cock deep in her clasping pussy while uttering out "Oh, yeah ....................oh, at last ...................oh, sweetie ......................my dream has finally come true! And it'll be that that much more perfect if I do 'knock you up' with my baby!"
At noon on her next scheduled work day, two weeks after her interlude with Pops,