Forced in Foreclosure - III
(m/f, i/r, n/c)
by
Black Demon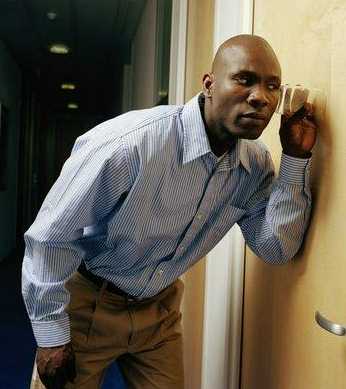 ______________________________________________
Standard Disclaimer!
This is a fictional story intended for Adults only!
______________________________________________
************ ***********
Note: The story below is a story in itself. However, it is also a direct spinoff
of the earlier story entitled: 'Forced in Foreclosure 1 & 2'
************ ***********
Times were certainly tough for the majority of what were considered as regular and ordinary people out there. With the economy as it was and real estate prices tanking, new homeowners that had made their investments in a home over the past four years were especially in dire straits. Many came to learn the hard way as to the meaning of having a mortgage underwater, which meant that the current value of their home had sunk down below the amount they owed to the bank. Throw in the many announcements of layoffs and bleak job opportunities available, life was now one of constant worry in being able to keep one's home.
But for a guy like Rufus Johnson, owner of Apex Collections, things could not get any better. Rufus had an excellent reputation with the banks and mortgage companies in getting delinquent loans up to current status, advising the financial institutions that he took pride in helping out the homeowners that maintained their property and in making every effort to get current on their mortgage payments. When asked how he did it, Rufus would advise his customers that he would often help those delinquent on their mortgage to earn a bit more each month by helping them find some kind of part-time job when time permitted. When they inquired as the type of jobs available due to the scarcity of opportunities, Rufus would merely say that he had some connections with a variety of employers who were friends from way back when he was growing up.
Actually, those so-called part-time jobs available were not through friends of his but Rufus himself had established another growing business that had begun to flourish from day one. He was actually the employer of the part-time jobs that he had mentioned to his customers, the job descriptions that he said had to be a trade secret to maintaining his success in the mortgage collection business, but also to keep his new business from being busted by the cops. Indeed, with prostitution a criminal offense, it was wise for Rufus to keep his other line of business a well-kept secret. It was certainly a business that he enjoyed, one that he could help that lovely little 'Mrs.' and hubby out while making a few bucks himself, and of course getting to enjoy the fruits of his labor.
Now, after having built up a solid cliental that was still increasing in demand for the services of his high-grade prostitution ring, Rufus found himself in need of expanding the operation to meet that demand. Already, he had each day of that month and the next booked solid with his customers clamoring for even more choices to select from. It had certainly turned out to be a successful venture for Rufus, one that he had used his head to establish, not the head on his shoulders but the bloated one between his legs. With the power of the pen to extend one's grace period to get caught up on their delinquencies and to avoid the dreaded foreclosure notice, he found that distressed couples would go to extra-ordinary lengths to avoid losing their precious homes.
There was one criteria in particular that was needed for a couple to avoid an immediate foreclosure notice on their home, one determined by Rufus' head when he checked out the 'Mrs.' of the home and got to personally interview her …………..in the bedroom! Beautiful as well as looking sweet and innocent were factors that would make his head throb, and then that couple would be given that special offer that would put off that dreaded foreclosure notice …………………if the lovely 'Mrs.' would be willing to make pay the points up front for that foreclosure extension …………………….where it was really her laying down and spreading her sexy legs from him to enjoy! Once the deal was consummated, Rufus found that it was not very difficult to convince the couple a part-time job consisting of just one night a month would help in getting the delinquent mortgage caught up. After all, she had already spread her sexy legs once for another man, why not one night a month from then on.
And as a clincher Rufus would stress to them that, once they were back on their feet financially, the lovely Mrs. could end working the part-time job at any time they chose. Three of them had in fact gotten caught up on payments, with each surprising Rufus by not ending that one night a month part-time job. Puzzled as to the reason for them not quitting, Rufus wondered 'Is it for the money as the mortgage payment would be made and they want to build up their cash reserve? Is it a decision both made together? Is hubby okay with his beautiful wife continuing to spread her sexy legs fer other guys? Does he know that most of the clients his wife services are black? Or is the purty missus too hot and horny to give up her 'fucking' job?'
Rufus credited himself for arranging his monthly calendar in the way he did, with each lovely beauty assigned to work a specific day of the month (such as the 3rd or 4th of each month), so there would be no confusion as to work assignments in any particular month. And with his folder containing a photo of each beauty, he had guys signing up for several days each month, with the number just depending on what a guy could afford to pay out. The charge for an hour was $300, so most guys had to budget his funds each month along with his own living expenses. He was flexible as to a gal's starting time, with 5 to 6 p.m. being the norm for the nine hour work shift. With an hour to service each 'john', the next half hour to shower and freshen up, that meant each beauty would be servicing six men on a particular night.
Guys looking at the folder for the first time would have a real difficult time in making his selection and/or what night did he want to have his appointment at the penthouse of the Regency Arms Hotel. Rufus had to shake his head and laugh when a customer named Bobby Winslow had come back an hour after looking at the folder. The guy had gone to his bank and withdrawn nine grand from his account and plunked it down on the table, booking himself for everyday of the month so that he could enjoy all the prime pussy shown in the folder. The funny part about it was when Bobby realized there were 31 days in that month and he was going to run over to the ATM to get the other $300, but Rufus told him not to worry about and it was on the house.
The first page was that of Day 1, first day of the month, one that Rufus appropriately assigned to the first young wife that began turning tricks for him. The young wife, a blonde 24 years of age, was the lovely Mrs. Cindy Wilmore (read about her in Forced in Forclosure 1). When he had 'interviewed' her, in the master bedroom that she shared with her husband, she had been unaware that her voyeur hubby had seen her on her knees while servicing him. Holding the bitch's head to his crotch, Rufus's eyes had looked up and met that of the onlooking husband as he watched his wife perform oral sex on a guy for the very first time. The astonished looked on hubby's face, with jealousy setting in as hubby himself had not gotten such a pleasure from his beautiful young wife, made it just much sweeter.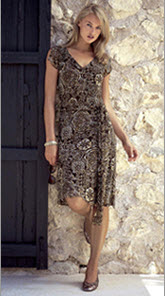 Mrs. Cindy Wilmore
(see Forced in Forclosure 1)
Rufus chuckled in recalling how hubby could not tear his eyes away from his beautiful wife, apparently amazed at her hidden talents. Hubby had stepped back into the hallway, keeping out of sight from his wife when led the way to the bed, only to peer back in again to see his lovely wife take black cock up her hot little pussy for the first time. Rufus laughed aloud as he wondered about what followed in the Wilmore household when he took his leave later that evening. But in seeing hubby heading towards the master bedroom as he was exiting the front door, Rufus suspected that the punk would discover the unused condom lying on the carpet and see the thick spunk seeping out of his wife's well-fucked cunny.
Turning the page to Day 2 of his folder, Rufus provided his cliental here with some sweet Asian cuisine, that being the lovely 25 year old Mrs. Julie Ling, a beauty born and raised in the U.S. of Chinese ancestry. With hubby being laid off recently along with a few hundred others due to the decline in the automobile industry, the young couple faced the alternative of borrowing from their parents or trying to figure a way out on their own. With their parents already having helped them with the down-payment, asking for more seemed so disgraceful as it was just under two years ago when the home purchase had been made. Thus, they desperately wanted to find a way out of the mess on their very own.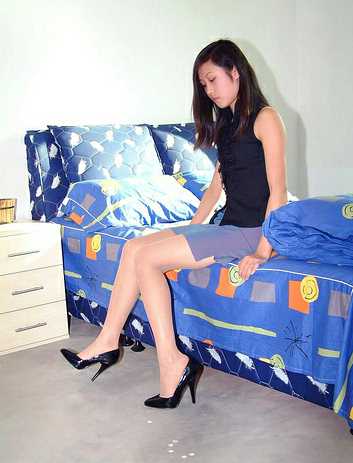 Mrs. Julie Ling
Innocent as she was, after she had caught him eying her up and down, the beautiful Mrs. Julie Ling caught on real quick as to what it would take to keep their house from being foreclosed upon right away. With a job opening coming up at a nearby auto repair shop, and the position promised to her desperate husband that next month, a short extension appeared all that they needed and she was determined that was the route to go. With hubby tagging along for the inside tour the house, it was the pretty wife who told her husband Ben that "Why don't you go and fill out those forms in the den, honey! I'll show Mr. Johnson the rest of the house!" The rest of the house was just down the end of the hallway, where the spare and master bedrooms were located!"
Upon entering the master bedroom, it was Mrs. Ling who closed the door behind them and Rufus was positive that he heard the lock being clicked. Then the lovely Asian beauty walked over to the bed and sat down on the side edge of it. "Will you give us the extension ………if ………………if I give you what you want?" she asked. He smiled at her and replied "For one month …………….one month at a time!" Rufus saw her blinking back the tears, observed the shiver coursing through her petite body, then observed the beauty press down onto the front of her left heel as she proceeded to step out of it. Matching black heel removed also, the lovely dark haired beauty then stretched out her trim left leg and began to roll down her hose.
As the beauty tried to act like a seasoned pro before him, Rufus was determined to give the fuck'n bitch something she'd never ever forget. Meanwhile, he just watched and waited, seeing her first unbutton her black blouse and remove it. Then the bra was unhooked and disposed of as the young wife continued trying to act as if she was unashamed at displaying her charms in his presence. She stood at that point, undoing the button and unzipping her grey skirt to let that fall to the ground. Panties eased down over her trim hips, that item then fell to her feet atop of the grey skirt. Then the innocent beauty continued on with her charade as she stepped out of the garments puddled around her feet to walked on over to him to reach out to his belt buckle.
Once she had disrobed him without showing any emotion, Rufus hid his smile upon seeing her shudder in revulsion when she wrapped her petite hands around his lengthy boner. Then he caught her by surprise, causing her to yelp, when he bent over to wrap an arm around her trim waist and lift her up into the air …………………..and in one motion turned her upside down! "Arrrrrrrrrrrrrrrrrrhhhhhhh!" came her yelp when he clamped his wide open mouth over exposed cunny. From his vantage point, at the vee between her legs, Rufus detected a noise at the doorway as the doorknob could be seen moving slightly but not opening due to it being locked. "C'mon, suck it, bitch!" Rufus advised, though it was meant more for the hubby outside the doorway to hear than the bitch that he was currently poking in the eye with his blunt boner.
Lapping away loudly, wanting hubby to hear what was happening, Rufus sought to give the punk outside a clear picture as he loudly asked "Ya like me licking yer snatch, Mrs. Ling? Huh, can't hear ya? Can't make out what yer saying with yer mouth full! Gimme an answer, Mrs. Ling! If'n it's a 'yes', bob yer head up and down faster on my cock!" Seconds later, he added for hubby that "Damn, that way yer bobbing her head up and down on my cock, yer telling me that ya really like it, huh!" Purposely slurping loudly as he lapped at her juicy cunt, Rufus informed her husband through the closed door "That's the tastiest Asian cuisine I've ever sampled, Mrs. Ling! So sweet and so juicy!" And then when she came in his mouth, Rufus returned the favor, panting "Oh, yeah, go fer it bitch! Eat it …………………..eat all the cum outta my black balls!"
And when it came time for her to consummate the deal, Rufus found the weak spot that had her in a panic, causing her to whimper "No …………..you have to ……………you have to wear one ……………………….it ………………….it's the worst time of the month!" Rufus smiled widely then, telling her that "Deal's off then, cause I's ain't wearing no fuck'n rubber!" "No, please ………………….I ………………..okay …………………you win ……………….I ……………………I'll do it!" she resigned. But Rufus was still pissed at the proud little bitch, telling her that "Ya put it in fer me, Mrs. Ling! I's want ya to guide the big black cock into yer hot little cunt! Ya guide in the cock that gonna cum in ya and knock ya up good, bitch!"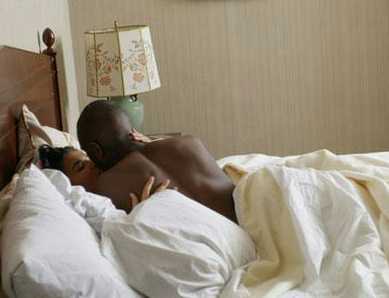 For good measure, when she guided his cockhead up to her slit, Rufus grasped her trim hips tightly and he lunged into her without mercy. "Eeeiiiiiiiiiiiiiiiiiiiiiiiiiiiiiiiiiiiiiiiiiiiii!" came her piercing shriek as he tore through her tight cunny. And then he proceeded to hammer away at her, giving her a lot of pain due to being unaccustomed to his size, but he didn't give a shit and just laughed at her plight. "That's what ya git fer trying to act like yer in control of things, bitch! Acting as if it don't mean nothing to ya in taking yer clothes off fer another man …………………..as if it don't bother ya in feeling up another guy's cock!" Rufus snickered as he rammed himself in till his balls bounced off her pert little ass.
A bit later, Rufus departed from the master bedroom, feeling proud of his success in breaking her as he left the bitch curled up in the fetal position as she sobbed in shame. He then found the bitch's hubby sitting at the desk in the den, his head hanging down in defeat. The punk was silent as he looked down blankly at the desk before him where the extension papers lay. Reaching out for the paperwork, Rufus signed the extension form and then advised "That lovely wife of yers must really love this place! I must say, she really has a good 'head' on her shoulders! I's sure can attest to that! See ya and yer purty wife next month, say Friday the 13th, huh!"
For Day 3, Rufus' folder displayed the picture of the sweet and lovely Mrs. Caitlin McIntosh, a petite wife standing at 5'4" 116 lbs with a nice curvy figure of 34-22-34. The 28 year old blonde beauty, mother of one, worked as a legal secretary for a major law firm. Hubby was still employed but everyone in the firm had to undergo a temporary cutback in hours, which meant a reduction in pay accordingly. It couldn't have come at a worst time, especially with the rate being adjusted upwards in the subprime mortgage that they had taken out several years earlier. What had looked to be no problem when the home was purchased, now looked unmanageable in the current economic meltdown.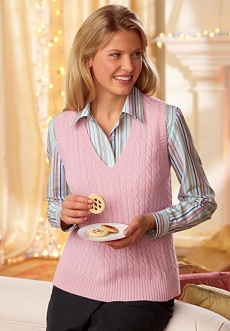 Mrs. Caitlin McIntosh
Prim and proper, innocent as could be, and pillar of the community would be the words best to describe the wonderful Mrs. McIntosh. Rufus certainly remembered that fateful day, as the blonde beauty had even had some homemade cookies to serve with the coffee as they sat at the dining room table to go over the possible ways in which to forestall the looming foreclosure notice. He could read the look on Mr. McIntosh face, knew that hubby was aware of what would be needed in order for the foreclosure notice to be held in abeyance and to obtain the much needed extension of time to get caught up in their delinquency. But the lovely wife had no clue as to what was needed, and thus it was Mr. McIntosh who helped set things up in telling his wife "Mr. Johnson needs to do a survey of the interior, honey! Why don't you show him around and I'll start filling out the paperwork!"
The beautiful bitch nearly freaked out when he closed the door to the master bedroom behind them that day. With wide eyes, she had glanced over to the closed door, then had trembled in fear as he approached her. With arms outstretched to keep him at a distance, she had panted out "My ……………….my husband ……………………he'll wonder where we are!" Smiling as he loosened his tie, Rufus replied that "Oh, I'm sure Mr. McIntosh knows where we are right now ……………………….and knows what kind of security deposit that needs to be put down in order to keep the foreclosure notice from being served and to keep yerselves in this beautiful home of yers! Ya's jist gotta understand the day and age that we's now live in, Mrs. McIntosh! Ya be 'nice' to me and I's bend over backwards to git ya that extension!"
Rufus recalled how the terrified beauty had merely stood there as he reached out to grasp the bottom of her pink vee neck sweater. She raised her arms automatically as he pulled the sweater up, getting it up over her head and then off her arms. Then, with arms lowered and down at her sides, she had looked down to watch as this thick fingers began undoing the top button to her long sleeved stripe blouse. Buttons undone, he pulled the tucked in tail from her pants, then after undoing the buttons on her cuffs, he slid the garment off her arms and let it fall to the floor atop of her pink sweater. Reaching up, Rufus then cupped the well-filled lacy bra, moving his thumbs over the front till the buds rose to the occasion and he outline of them could be seen poking up under the thin lacy bracups
Then he began to work down the black pair of slacks down her trim hips. With the slacks bunched around her knees, Rufus watched as the trembling wife and mother slipped out of her 1" black heels, then pushed her slacks all the way down so she could step out of them. With tears in her eyes, the blonde beauty stood there before him in just her matching pair of lacy white bra and panties. But that didn't last long as Rufus got her bra unhooked and began mouthing her tender titties and suckling upon her stiffened pink nipples. Moments later, with panties around her ankles, the blonde beauty was clutching at the kinky hair on his head as he knelt down on the carpet while eating out her sweet little beaver.
'Damn, that Mrs. McIntosh sure has got a nice purty little butt! So nice and round, so fuck'n soft and creamy to the touch!' Rufus said aloud as he thought back to that day in the couple's bedroom. Unable to resist looking as well as feeling up her butt, he had positioned her on all fours in the center o the king-sized bed. Fitting himself up against her slit, the bitch then panicked at the size of him and tried to crawl away, pleading "No ………………..no ……………………it's too big ……………………..it's too big …………………it won't fit …………………….it won't fit!" Holding her trim hips firm to keep her in place, he then skewered his fat dong up into her tight little snatch, causing her to moan "Oooooooohhhhhhhhhhhhh ………………………….ahhhhhhhhhhhhhhh ……………………ahhhhhhhhhhhhhhhhhhhhhhhhh!"
It turned out to be quite an energetic fuck session on the beauty's marital bed as he rode home the derby winner on it. The once perfectly-made bedspread was now in total disarray, rumbled and crumpled from all her clawing at it when the thick skewer worked its way in and out of her tight juicing slit. As he lay atop of the beautiful blonde wife and mother with his cock still embedded deep in her, Rufus had then heard a young child's voice just outside the bedroom door asking "Where's mommy, daddy?" His cock gave upon hearing Mr. McIntosh reply that "Mommy's in bed resting right now, Scott! Come, let's you and I go downstairs and play and let Mommy stay in bed!"
Cock revived, Rufus eased his boner out of the well-fucked beauty, then smiled in seeing the thick overflow of cum oozing out of her wide stretched twat to drip down onto the bedspread. Pulling the beauty up onto all fours once again, he then caressed her outer thighs, sliding his hands up her smooth back, down her trim arms and back up to cup and milk at her dangling titties. And then it was time to give the prim and proper beauty something that he suspected she had never experienced before, that of having her cute little ass reamed out good. His suspicion was soon proven when the panicked beauty desperately panted out "No ………………..no ………………..please, not back there! No, please, I've never had it back there before!"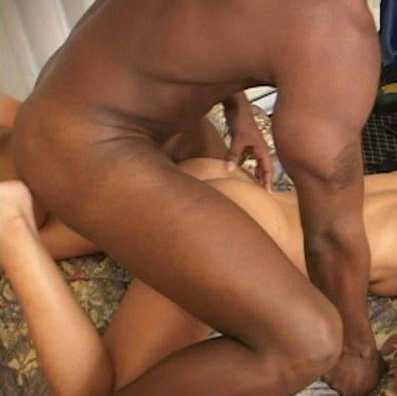 That had been just what Rufus was hoping to hear! And then began the sweet music to his ears when he held her firmly in place while skewering his monster cock up into her virgin ass. "Aieeeeeeeeeeeeeeeeeeeeeeeeeeeeeeeee …………………………..stop ………………….oh, stop ……………………..it hurts ………………………it hurtsssss so bad!" With the beauty moaning from the pain of having her pretty butt fucked for the first time, Rufus proceeded to ream her out good. Slicing in and out of her bleeding ass, hearing her whimpering in pain, he then gave her an enema as he flooded her rectum with a hot soothing balm.
After having signed and given the extension papers to hubby, Rufus then heard the young boy running into the room before stopping and asking "Who's this man, daddy?" Rufus hid his wide smile as the father told his son that "This is Mr. Johnson, Scott! Here's here to inspect our house for the bank!" "Hello, Scott! How are you today, young man?" Rufus greeted and asked while extending his hand for a handshake. He then observed the boy's father cringe as his son shook hands with bastard who had just fucked and maybe impregnated his mother with another little baby! He was then asked by little Scott "Have you seen my mommy, mister?" Rufus smiled widely as he glanced over to the father and replied "I believe your mommy's exhausted and resting in bed! I don't think it's a good time to disturb her!"
For Day 4, a prospective customer would be looking at a photo of the beautiful Mrs. Erica Mills in Rufus' folder. At the age of 27, standing at 5'5" and weighing 115 lbs., the stunning brunette was happily married to husband Jeff and had been hoping to start a family till the credit crisis hit. It had been rather devastating for the young couple, having a mortgage to pay, with all aspects looking well enough for them till the bank that Erica worked for bellied up and was taken over by the Feds one weekend. With a lot of branches of the former bank being closed, the accounts merely absorbed by the successor bank, Erica and a lot of her coworkers were suddenly without jobs.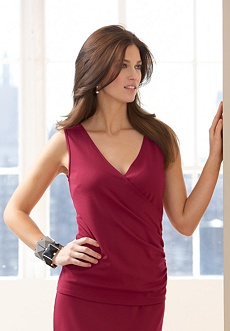 Mrs. Erica Mills
Getting the call and hearing the name of the company the delinquent loan had been assigned to by the new mortgage company, there was some relief for Erica as she became hopeful that a way out might be found for them. Having been in the mortgage servicing division of the bank that she had been employed with, she had sent delinquent accounts out to Apex Collections due to the rather outstanding success ratio it had. And now, she would learn first hand as to how Mr. Johnson succeeded in his field of business. A couple of times, she in fact had inquired as to how he got the delinquent homeowners to eventually come up with the money needed to get current on their mortgages. Having seen and met the owner of Apex, Erica had been puzzled, wondering just what it was that made the man so successful.
Her husband Mike had indicated the night before that he'd take off early to be home in time for their scheduled meeting with Mr. Johnson of Apex Collections. But Erica had told her husband of having met the man before, that she first wanted to talk to him alone as she knew how he went out of his way to get delinquent homeowners back on their feet, even going so far as to help get them part-time employment to make ends meet. "Honey, you can't afford to take any time off from work at this time! Work the full day and I'll talk to Mr. Johnson! Maybe he can make a recommendation in getting me set up with something, maybe even a couple part-time jobs if need be! He apparently has a lot of connections!" she had told her husband.
Having seen the name of the couple that he'd be meeting late that afternoon, Rufus looked at the mortgage application and smiled in seeing that it was indeed the pretty Mrs. Erica Johnson that he had met at Summers Bank, the bank that had recently been taken over by the Feds. 'Damn, she's a real purty little thing!' he thought as an image of the well dressed beauty popped into his mind. 'Never thought I see this fuck'n day! Man, that little bitch always got my nuts in an uproar when I'd stop in at Summers!' he mused. Then, in thinking back some, Rufus smiled upon recalling how she had tried to ply him for info as to how he managed to get so many delinquent homeowners get caught up and back on their feet. 'A trade secret' was what he had said so as not having to explain any further.
But now Rufus got to thinking 'Hmmm, now that I don't have to worry about crossing the line with her since Summers has bellied up, there's nothing to hold me back from making a move and the purty little bitch any longer!' He then chuckled to himself 'Ya wanted to find out about the part-time jobs I's helped them git, huh! Well, Mrs. Mills, I'd only be too happy to set up a personal interview fer ya if'n ya'd like to be considered fer one of the well paying part-time jobs that's available!' 'Heh, heh! Yeah, sweetie, I's be only too happy to set up that interview fer ya ……………………….right in the master bedroom of yer home …………………………right on the bed that ya share with that hubby of yers!' he laughed.
That afternoon, Rufus arrived at the Mills' home for the scheduled appointment and greeted the lovely beauty when she came to answer the door. He played it cool, showing compassion for the problem she and her husband were in, telling her "Who'd have thought Summers Bank would get in so deep with troubled loans! And then to get taken over in a weekend with all the assets being bought up for a song by Cascade! Unbelievable! Jist unbelievable!" Upon inquiring about Mr. Mills and if he was going to be there, Rufus got his hopes up when the beauty advised "I hope you don't mind but I told Mike not to take time off and to come home right after he got off work, because I was hoping to talk to you first!"
"Oh, no problem! What is it you'd like to discuss?" Rufus replied in a very professional manner. As he had hoped and also expected, the beauty was again inquiring of his success with other homeowners and in helping them get back on track with their mortgages, even going so far as to help getting them part-time employment. "I'm sure I'd be able to qualify for whatever the available part-time jobs entail, Mr. Johnson! And without any employment at this time, I'm even willing to work two, even three jobs to make it a go! Please, Mr. Johnson, I need the same kind of help that you gave the other homeowners!" she pleaded to him in desperation.
As the beautiful young wife blinked back the tears, Rufus reached over to caress the top of her clenched hands, comforting her with "There, there ……………..calm down, Erica! I may call ya Erica, aren't I?" And as expected, the beauty responded with "Yes! Yes, of course, do call me Erica!" Then he began to lay out his little trap, telling the distraught beauty that "Ya are indeed more than qualified, from what I can see, for any part-time employment that's available out there! I can set it up right away if ya like but I'm really afraid that it won't be to yer liking, especially a woman like ya who's well-educated and not accustomed to …………………..rather physical labor!"
And now, it was the desperate beauty clutching his hand with both of hers, pleading her case that "Mr. Johnson, I'm desperate ………………..at my wits end at this point in time! I need a job …………………any kind of employment, even if only a part-time position, and I don't mind if it involves a lot of physical labor! I'm willing to do anything to make enough to help cover the mortgage expense each month!" At that point, Rufus sprung the trapdoor on the beauty, relaying to the beauty that many of those homeowners that he had helped previously could cover their monthly mortgage payment in one day's work. "Of course, it depends on what's the mortgage payment due!" he relayed.
"Yes! Yes, of course! I understand!" the desperate housewife advised. "Where do I go to apply for one of these jobs? Who do I see?" she then inquired of him. It was now the appropriate time to give the frantic beauty a dose of reality, and Rufus wanted to shock the pretty bitch, bluntly telling her that "The part-time job that's available goes in a nine hour shift! It's located at a very elegant hotel and ya'll jist have to report in on yer scheduled day! It's an hour on, then ya have a half-hour break before going back on duty again!" Then Rufus added that "I'm the only one that ya have to see or interview with to git the job! And I can assure ya'll that yer more than well-qualified to fill the job opening!"
The sexy young wife's eyes lit up with excitement, not believing any job provided so many breaks, lengthy ones at that. "I can't believe there's so many breaks given! When can I start? What hotel do I go to? What does the job involve? What kind of dress attire is required? Is there anything you'd like me to do to show you that I'm really qualified?" the excited beauty stammered out to him. Now Rufus had both of her petite hands clasped in his large calloused ones as he caressed them, and with his right thumb and forefinger he toyed with her diamond ring and wedding band.
And now it was time to administer the shock treatment to the excited beauty, telling her that "The job's located at the Regency Arms, the penthouse to be exact! Start time is normally 5, 5:30, or 6 p.m., but that is left up to you! But in starting a shift at 6 p.m., that'll mean ya won't git off till 3 in the morning! Fer yer attire, a nice dress like what ya wore everyday at the bank would be quite appropriate! Wear nice heels, preferably 3" heels!" As the beauty nodded in understanding that, Rufus then advised "Now here's part of the job that I felt wasn't for you, the physical labor part of it!" The beauty then shook her head, advising that "I'm not afraid of hard work! I'm willing to do physical labor! Whatever it takes!"
Then Rufus bluntly advised "Erica! I know you can handle it! There's absolutely no doubt in my mind that ya can handle it! Question is: Will ya want to do it?" Seeing her puzzled look, Rufus finished telling her "Sex, Erica! Each shift requires six one hour sessions with paying customers! Sex in any way they desire it! Then, after each session, ya'll have a half-hour to shower and git yerself dressed fer the next customer! Besides showering, ya'll need to douche out the prior guy's cum, cause these guys won't pay fer it if'n they's gotta put on a rubber! There's to be no sloppy seconds fer the next paying customer! Can't have that happening ………………………guys will pay a lot to eat out a purty little thing like ya ………………………..but not if'n yer twat is filled with another guy's cum!" Then he added "I'll be happy to conduct the interview with ya today if'n yer still interested in the job ……………………..yer bedroom will do jist fine!"
Being prepared for anything was his motto, and Rufus had been equipped for the occasion. Leaving the trembling beauty alone at the kitchen table to dwell on things, Rufus went outside to complete that portion of the home inspection. Prior to closing up his briefcase and leaving the kitchen, Rufus had stuck a bug up under the kitchen table. And with the earphone he had inserted, he clearly heard the arrival of her hubby when he announced "Hi, honey, I'm home!" With beauty's color having drained from her face, having being shocked beyond belief, he had left her sitting there with an ashen complexion. That was also noticeable to her husband as he asked "Are you okay, honey? You don't look well!" There was no response from the shaken beauty and Rufus could see through the glass of the patio to make out her husband walking over to the kitchen table.
"What's the matter, honey? Don't look so sad! I take it Mr. Johnson didn't know of any part-time job openings for you!" came the husband's voice over the earphone. Through the patio door, Rufus observed the beauty slowly shaking her head 'no'. Then he heard her voice crack as she relayed to her husband that "It ……………………….there is ……………………..he said there is …………………..a ………………an opening!" "Then why so glum, honey?" her husband inquired. "It ……………it ……………it involves …………………I'm ………………..required to …………………..to provide sex to men! Six ……………….six men in one night!" the trembling young wife stammered out to her husband.
An then there were several minutes of absolute silence in the Mill's kitchen as hubby leaned over the sink while his pretty wife blinked back the tears as she sat at the table. Finally Rufus heard the beauty's voice again, still stammering as she told her husband "He told me that if …………………..if I'm interested in it ………………………..I ………………….I need to have an interview with him ………………………….in our bedroom!" As silence followed, Rufus smiled as he figured 'They're contemplating it, anyway!' Having known the prim and proper beauty for some time now, from her days at the bank, Rufus had figured that this beauty would surely be a no go for his outrageous proposition. To his amazement and utter disbelief, he heard the voice of Mike Mills through the earphone, asking his wife "What time are you having your interview with Mr. Mills today? Would you like me to order a pizza delivery for dinner later?"
It was quite an interview that Rufus conducted that day in the Mills master bedroom, one in which he certainly enjoyed, especially in his treating the prim and proper beauty as a mere whore. "That red dress yer wearing will certainly do for work! Same goes fer those black heels yer wearing! Now take off that dress and show me what the customers will be paying fer! I's gotta figure out how much a guy will be willing to pay, how much dough he'll cough up to put his dick up in ya!" he grossly advised. Then, after she had stepped out of her dress, Rufus advised "Okay, now the bra!" That done, he instructed her then to "Cup those titties of yers now! Git them nipples hard! Flick'em with yer thumbs!"
All that had been totally unnecessary on Rufus' part, but he was certainly enjoying every second of degrading the prim and proper young beauty. And so he continued on as he sat himself down in the armchair, telling her "Okay, now the panties!" "Beautiful! Beautiful! Yeah, guys will be wanting to eat out that snatch of yers, that's fer sure! Okay, now c'mon over here and gimme some of that sweet beaver meat ya got there!" he added. Sitting on the sofa, he made the beauty get up on the armchair while dressed in only her 3" black heels, made her straddle his upturned head so he could eat her out. With the expertise of his talented tongue, he quickly had the beautiful wife squealing out loud while creaming in his mouth. "Oh, God ………………………oh, God ………………………oh, my Godddddddddddddddddddddddd!" she cried out as her petite body quivered with excitement.
After the panting beauty had dismounted herself from the armchair, Rufus told her "Okay, now kneel down between my legs and unzip me! Take my cock out and show me what ya know!" As Rufus had suspected, the prim and proper beauty was quite inexperienced when it came to such sexual activity. Her trembling fingers had fumbled with his belt buckle, also in getting his zipper down, more so in reaching in to pull out his throbbing dick. Rufus held back his chuckle of pleasure when she visibly cringed when breathing in the aroma of his crotch and sticky cock. Then she visibly shuddered and turned her head away from his cock as she used her trim manicured fingers to pump at it in thinking that was the way she'd get him off.
It was quite apparent to Rufus that the bitch was not going to take him in her mouth and he suspected that she in fact had never given a fucking blowjob in her life. But that would certainly come to an end on this day, for the young beauty would be parting her pink lips for his swollen cock, one way or another. Grabbing her by her long silky brown hair, holding her still with one hand wrapped tightly in her hair, Rufus grasped her petite hands encircling his cock, then guided her cock filled hands back to where her reluctant face was turned. Rufus chuckled loudly as his now leaking cock left slimy wet trails along her cheeks, nose, and upper lip. And then he was pushing his leaking cockhead against her reluctant pink lips, forcing them to part and admit his proud animal.
"Damn, bitch ………………I's thought ya'd be able to give better 'head' than that! C'mon, put some enthusiasm in it!" Rufus taunted the young wife as he pulled and pushed at her head to demonstrate the motion she was expected to perform. Chuckling as he felt the beautiful bitch shudder in revulsion from having his cock in her mouth, Rufus pumped his hips forward to feed her more of his tasty wang, laughing and taunting "Ah, yeah, sweetie ……………………..ya jist use that 'head' of yers like yer doing right now and ya'll git caught up on yer back payments in no time! Ohhhh, yeah ……………..and I's know a couple guys who jist love gitting to teach an inexperienced little bitch like ya how to give a guy head ………………………….and while one guy's making ya choke on his salami, the other guy will be shoving his whopper up yer tight little asshole!"
Continuing to taunt the lovely bitch while he fucked her beautiful face, Rufus loved seeing the tears of shame welling up in her eyes. Then he ordered her to "Look up at me, bitch! Look me in the eyes! That's what guys like when they're fuck'n a beautiful bitch's face!" "Ah, yeah, that's perfect …………………what a sight! Guys jist love having another guy's purty wife going down on her knees and giving'em head! Heh, heh, heh ……ahhh ………………………now don't look so fuck'n sick, bitch ……………………act like yer enjoying it!" Rufus taunted as he attempted to push his bloated cockhead down into her throat.
With his cock pushed all down the bitch's throat, Rufus chuckled in seeing her plight as she desperately was pushing at his hips so she could pull her head away. He laughed as he could see the whites of her eyes, and the way she was now trashing about made it quite obvious that she couldn't breathe with his cock stuffed down her throat. Pulling his cock back out of her throat, he felt her body shiver as she inhaled some much need air. He saw her blinking back the tears as she tried to get her eyes to refocus, saw her looking up at him as if thanking him for letting her breathe once again. But her relief was very short-lived as Rufus then went and popped his pent-up load right in her mouth. Again she began struggling against him, trying desperately to spit out the hot goo filling her mouth. "Swallow it, bitch! Swallow it …………….or yer gonna die choking on it!"
Slouched back in the armchair, balls totally drained at that point, Rufus laughed aloud as the beautiful wife get up from the floor to rush to the bathroom with a hand covering her bloated mouth and the other over her belly. Seconds after she had disappeared into bathroom, he heard "Arrrrrrrrrrrrcccckkkkkkkkk ……………………………..galllrrrrrrph ………………………galllrrrrrrrphhhhhhhhhhhhhhhh!" Then there was a bit of silence followed with a loud "Arrrrrrrrrrrrrrrrrrrrrrrrcccckkkkkkkkkkkkkkkkkkkkkkkkkkkkk!" Another bit of silence, then Rufus heard the flushing of the toilet, and that was followed with the sound of the faucet running.
Having gotten up out of the armchair, Rufus had gone over to the Mills' king-sized bed and plopped his heavy body down in the middle of it. Finally, upon hearing her high heels clicking about on the bathroom tiled flooring, Rufus called out "Git a hustle on it bitch! Ya can't spend so much time in the bathroom when there's a paying 'john' waiting fer more action! Like they say 'Time is money!' A 'john' is gonna want his money's worth and he ain't gonna be happy if'n ya screw around and waste all that much time in the bathroom!" With his tirade over, he then crudely yelled out 'Now git yer ass out here and let's fuck!"
As the slow hesitant clicking of heels neared the doorway, Rufus smiled as the sweet beauty reappeared, now looking ill and sick to her stomach. He saw her eyes widen and body shudder, all for good reason as she observed him lying in the middle of her marital bed with a hand holding onto his upright prong that had regained its rigidity. It was obviously fuck-time for the once prim and proper little bitch, but made even worst when Rufus told her to "Git yer ass on over here! Git up on the bed and git in the saddle, bitch! Gimme a good ride!" Again, in his treating her as a back alley whore, the tears of shame could be seen welling up in her eyes as she neared the bed that she shared with her loving husband.
Wearing only her black heels and the necklace around her neck, the young wife then stepped out of her heels before getting up onto the bed and knee-walked herself over to the middle before straddling his body. Grabbing her left wrist, Rufus then guided her hand to the center of them, then had her hand replacing his on his jutting cock so she could be the one to guide it up into her twat. Cock centered, Rufus wanted to laugh when the bitch grimaced as she tried to ease herself down onto his bloated muscle. 'Enough of this crap!' Rufus thought as he grasped her trim hips firmly, then he simultaneously pulled her downward while arching up his hips to thrust his meat up into her. "Ahhhhh, Goddddddddddd ……………….it hurtsssssssssss …………………………….it hurtsssssssssssssssssssssss ……………………..it's too biggggggggggg!"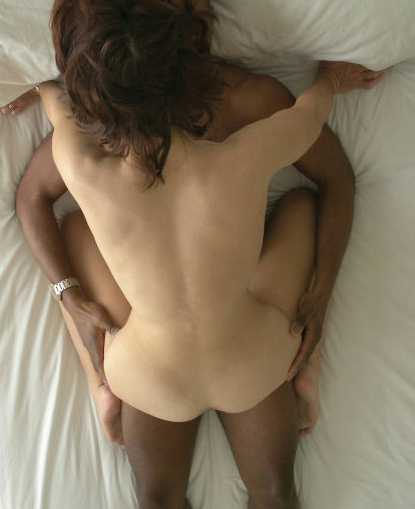 As she placed her hands down onto his chest, desperately trying to get off his fuckstick, Rufus arched up once again to shove even more of boner up into her tight little slit. Looking up, Rufus smiled in seeing the pretty bitch now glassy-eyed with her mouth wide open as she panted for breath, then gave her another hefty thrust. Finally, after several minutes of arching up and pulling the young beauty down onto him, the lovely Mrs. Erica Mills had his foot-long dong fully embedded up in her tight little twat. As she proceeded to ride him, just like a jockey on a derby winner, Rufus had to suck in his breath and grit his teeth to keep from popping is load too soon.
It was sure a treat to see the young wife with her eyes closed while biting down on her bottom lip to keep from showing any emotion and to not derive any pleasure from this illicit fuck on her marital bed. But Rufus was determined to make the prim and proper bitch climb the fucking walls, thus he switched from his brutal thrust technique to that of nice slow lengthy strokes to slide his donkey-sized cock in and out of the beauty's tight gripping slit. His change of strategy obviously worked as Mrs. Mills panted out "Ohhh ……………….ohhhh ………………….ohhhhh ………………………oh, Goddddddd ……………..oh, Goddddddddd! Ahhhhhhhhh ………………………ahhhhhhhhhhhh ………………ahhhhhhhhhhhhhhhhhhhhhhhh!"
As the lovely bitch shook and shivered uncontrollably in the throes of a mind-blowing orgasm with his cock fully up in her snapping pussy, Rufus then gave the young wife's fertile womb a thorough seeding of his hot thick roe. With the exhausted beauty having collapsed upon him following that fantastic fuck, Rufus then unceremoniously pushed her off him, creating a loud 'pop' as his spent cock slipped out of her well-fucked slit. He then slapped her ass, telling her "Yer on the clock now! Ya've got half an hour to take a shower, get freshened up, and dressed again! And don't fergit to douche! C'mon, git a move on it! Practice makes perfect! I's timing ya!"
Just before the half hour was up, the young wife reappeared, looking lovely as ever in the red dress that she had earlier taken off for him. "Excellent! Very good! Very good! Ya've earned yerself that extension for the month that I's promised ya! Ya can cover next month's mortgage payment with yer first assignment, which will be on Friday September 4th! So, I'll be there that first night to show ya around the Regency's penthouse before ya git started entertaining the clients!" Rufus advised. "Well, time fer me to git dressed and head out fer a dinner engagement!" he advised as he got up from the bed. Sporting a hardon once again, Rufus cussed "Shit, ya look so damned sexy in that red dress, ya gave me a hardon again! Can't git myself sporting this boner!"
It would be another good fifteen minutes before Rufus got dressed and stepped out of the Mills' master bedroom. He glanced back at the lovely Mrs. Erica Mills once again, savoring the sight of her on her knees with her face dripping with cum and the front of her red dress splattered with the sticky white stuff. 'Damn, I'm gonna love peddling her sweet little ass! The guys are really gonna love doing it to this prim and proper little bitch! Shit, still can't believe I'd ever be able to bed the fuck'n bitch! But she was jist as I had figured, prim and proper and all that horeseass shit, till she gits a cock shoved up that tight little twat of hers!' he chuckled in recalling how she creamed and screamed out in her mind-shattering orgasm.
Turning the page to Day 5 in the folder, customers would find a picture of the lovely Mrs. Natalie Gorman, a lovely 5'4" redhead beauty with an ivory white complexion. This 26 year old 114 lb. beauty, with a little baby girl of just six months, had the dream of raising a large family in the beautiful house that she and her husband had purchased two year earlier. Now, that dream was about to be destroyed due to the economic downturn where investors curtailed their investments as well as speculating in the stock market. She had hoped to remain at home with the baby till she started preschool, but now she needed to reconsider as they wouldn't be able to handle it financially unless she went back to work.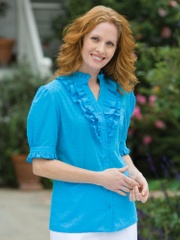 Mrs. Natalie Gorman
Husband David's career had taken off like a shooting star immediately after becoming a stock broker, earning a hundred thousand in his very first year. The second year had been even better for her husband, and then came the meltdown of the financial system. The monthly average of $10,000+ a month had suddenly dwindled down to a mere $2,000+, an amount that left just a mere pittance once the mortgage was paid for along with the utilities and other regular bills they had. And that did not include groceries, baby food, nor diapers! David was convinced that it was just a temporary set back, that the market would come back along with its investors. He felt that they just needed to figure out how they could get caught up on the mortgage and enough to scrape by till the market recovered.
Going back to live her parents or David's provided an option, but a rather shameful one as it would deem them as failures out in the real world. It was an option that her husband refused to consider, especially having been considered as the financial wiz of the family and handling many of the family's and both of their relatives' brokerage accounts. Thus, going back to live with either set of parents would certainly not be a positive thing, giving their relatives reason to wonder just how safe and secure their investments were in David's hands. And when she had brought up the possibility of her going and getting some kind of job, even a part-time one, David had then nodded his head in agreement. But in her getting a job, her travel expenses and baby sitter expenses would need to be added in.
And so, Rufus' one night a month part-time employment had come to the rescue for the Gorman family, for David could easily sit the baby that one night that Natalie went off to work. The day of Natalie Gorman's interview, conducted in the master bedroom of the young couple's beautiful home, was one that Rufus would certainly remember. Having done the complete home inspection, both exterior and interior, Rufus had taken note of the fancy intercom system that had been built in. The intercom could be directed to a specific location in the house, with a buttons listed for each and every room, along with a button to transmit to all the locations. With every extension having the receive button pressed in the 'on' position, after pressing the location button one speaking would go to that particular room or location.
Unbeknownst to the rather reluctant Mrs. Gorman, as she proceeded to unbutton the front of the ruffled blue blouse with her back to him, Rufus had reached over to press the button to the den. With the light indicator on, the punk David would then get the treat of a lifetime. "Ya ever been with another man before, Mrs. Gorman?" he inquired as the blue blouse was being slipped off the beauty milky white shoulders. "Nn …………..no, I haven't!" the trembling beauty replied as she pulled the garment from her arms before reaching back to unhook her lacy white bra. "Ooooooh, baby …………………..I's ain't ever had me no redhead before ……………………so it'll be a first fer both of us, huh!" Rufus chuckled. "C'mon, turn around ………………..lemme see them purty titties of yers!" he advised. Seconds later, he loudly crooned "Hot damn, ain't ever seen cherry red nipples like yers before! Come here, lemme suck on'em!"
"Haaaaaaaaaaaaaaa …………………………….haaaaaaaaaaaaaaa!" came her gasps of pleasure with each nipple he mouthed. "Ohhhhhh ………………….ohhhhhhhhh, please …………….not so hard …………………..you'll leave your teeth marks!" she panted out after he and bit down into the tender white flesh. Rufus smiled, figuring that at this rate, he didn't have to say very much to keep hubby in the loop. Then he unbuttoned the top of her white slacks, pulled down the short zipper, then began to work them down her trim waist. Slacks puddle around her tennis shoes, he bent down and nuzzled her pussy through the thin lacy white panties that she wore, causing the panting young wife to swoon "Ohhhhh ………………….ohhhhhhhhhhhhhhhhhh!"
Pulling back, to again keep hubby informed, Rufus filled him in with "Ya like that don't ya? Like me eating ya through yer panties, don't ya, Mrs. Gorman! Well, yer gonna like it even more when I's git yer panties down and eat that little red haired beaver of yers!" As the beauty stood nervously before him, Rufus took pleasure in getting her to lift her right leg a bit so he could peel off her tennis shoe and then the garments around her ankle. "Lift he leg up so I's can git yer tennis shoe off! Yeah, now fer yer pants!" he added for hubby's benefit of knowing what was happening. The left leg followed and the ivory white beauty was then in all her glory, causing him to get a raging hardon. "Okay, sweetie, yer turn! I's got all yer cloths off, now's yer turn ……………….ya can start with my pants first!"
Buckle undone, zipper was pulled down, but the bitch was hesitant and too scared at that point! "Put yer hand in, Mrs. Gorman ………………………..put yer hands in my pants!" Rufus advised. And when the young wife complied, she gave a short gasp, causing Rufus to laugh aloud and taunt "Surprised ya, huh ……………………..bet ya thought I had some jockeys on, didn't ya! Go on …………….pull it out …………..git it outta there!" Seeing the beauty cringe as his pecker waved in front of her face, he then had to inquire "Ya ain't ever sucked cock before, have ya, Mrs. Gorman?" After a bit of silence, with the young wife shaking her head for 'no', she then stammered out "Nn ……………..no!" "Damn, that hubby of yers sure is a fool!" he chuckled.
As the young wife panted nervously while instinctively pumping her encircling fingers on his throbbing hardon, Rufus gave his boner a twitch and saw the beauty swallow deeply and then lick at her lips. 'Man, I swear that this bitch has been dreaming and wanting to suck a guy's cock! Jist too fuck'n shy and embarrassed that hubby would think if was a slut fer wanting to have a cock sliding in and out of her mouth! Well, I'm sure as hell willing to give the bitch what she's been dreaming fer!' he figured. "Ya may never have sucked cock before but ya've been wanting to, haven't ya, Mrs. Gorman! Ya've been dream'n about it fer a long time now, haven't ya?" Rufus pried.
"Ye …………………….yes!" came the meek reply from the trembling wife as she licked her lips in anticipation while still fisting his ebony meat. "Well ………………..go fer it, sweetie! What are ya waiting fer?" Rufus encouraged. Knowing hubby was hearing all this, he then groaned loudly in pleasure when the beauty bent forward to take the bulb of his bloated cockhead into her hot mouth. "Oh, yeahhhhhhhhhhhh ……………………oh, baby …………………………oh, yeah …………………eat it …………………….go fer it! Oh, baby …………………………..oh, babyyyyy …………………………damn, yer one talented little cocksucker!" he groaned out in pleasure.
Pumping in and out of Mrs. Gorman's hot sucking lips, with her mouth now too full to say a thing, Rufus took upon himself to fill hubby in with "Oh, mannnnnn ……………ohhh ………………….ohhhhhhhhhhhhh …………………………that husband of yers jist don't know what he's missing! Oh, yeahhhhhhhhhhhhhhhhhh …………………..that's ittttttttttttttttt ………………………oh, damn, yeahhhhhhhhhh ……………………..roll my nuts in yer hand ………………………………oh, yeah ………………….oh, Godddddddddddddddddddddd!" Seeing how enthusiastic the hot little bitch was in sucking cock, Rufus figured that he wouldn't have to worry about her pulling away at the last moment, that it would in fact be quite the opposite. And so, it fer hubby's benefit, he then panted out "Gonna cum soon ……………………..gonna cum soon ………………….gonna cum in her mouth if'n ya don't stoppppp!"
"Oh, babyyyyyy ……………………….ohhhh, damnnnnnnn ………………….I's gonna cum ……………………..I's gonna cum ……………………………oh, yeahhhhhhhhhhh …………………….eat ittttttttttttt ……………………….eat it ………………………eat it alllllllllllllllllllllllllllllllllll!" Rufus yelled out as he spurted time and time again as the hot little bitch ate all he had to offer her. "Jezzus …………………unfuck'n believable! Fer someone who ain't ever sucked cock before, ya sure got a talented tongue! Damn, I's don't fuck'n believe it ………………….unbelievable ……………ya got every last fuck'n drop ………………………ya got every fuck'n drop of it! Yer sure a talented little cocksucker ……………………a natural born little cocksucker, Mrs. Gorman! Jezz, yer calendar day will be booked fer sure! Guys would sacrifice an arm fer a beautiful redhead like ya! And give a leg fer a blowjob like that from ya!" Rufus advised.
There sure was a hot streak hidden in this sexy little redhead and Rufus was determined to turn on that switch of hers. And so he figured, why not just ask the bitch what she fantasized about, what she dreamed about when lying in bed next to hubby each night. Sitting himself on the king-sized bed, Rufus pulled the naked beauty over to sit on his lap. Caressing her sexy body, while feeling up her creamy white ass and in between suckling on her cherry red nipples, he asked "What do ya fantasize about when you lie in bed next to hubby each night? What have ya hoped hubby …………..or any man ………..would do to ya ……………….but have been too shy to ask fer it?" To his surprise, Rufus got a rather quick response as the trembling beauty stammered a bit as she confessed "To ……………………….to get a cock shoved up my ass!"
"Ya ain't ever got buggared before?" Rufus asked in surprise. "No …………………no ……………….but I dream about often?" she confessed. "Ya want me to shove my black boner up that purty white ass of yers, Mrs. Gorman?" he quizzed. "Yessss …………but ……………..I don't think it'll fit! I don't think I can take that big thing!" she admitted. "But yer willing to give it a try, ain't ya?" he asked while she continued running her trim fingers up and down his throbbing boner. After a slight hesitation, the red haired beauty advised "Yes ………………….but I'm scared …………………….I don't think I can handle it! It ……………………..it's too big for me ……………………..it'll tear me!" "But yer willing to give it a try, ain't ya?" he inquired again. "Yes!" she replied meekly. "Great! Now git up on the bed …………………on yer hands and knees ……………and git ready fer it!"
Knowing that hubby was listening in, what was being transmitted couldn't be any better, especially when Mrs. Gorman loudly "Owwwww!" as her virgin as was being penetrated. "Oh, damn ……………..yer so fuck'n tight!" Rufus hissed. "Owwwwwwwwwwww!" came the painful cry as his cockhead stretched the open of asshole and pushed inside a couple of inches. "Ya want me to stop, Mrs. Gorman?" Rufus asked, although he really had not intention of doing so. But even he was taken by surprise to hear her responding with "No …………………..no ………………………hurt me …………………hurt meeeeeeeeeeeee!" He then grasped her trim hips and proceeded to give her what she wanted by giving her a hefty thrust forward with his hips. "Aieeeeeeeeeeeeeeeeeeeeee …………………………oh, yes …………………….yessssssssssssssssss …………..hurt me ……………………….hurt meeeeeeeeeeeeeee!" she cried out in pain.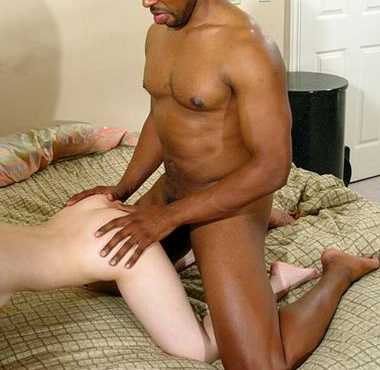 Butt fucking the beautiful bitch, reaming out her virgin asshole, was just fantastic. Rufus guessed that hubby would soon indulge in a bit of butt fucking himself, especially now that he's learned of his wife's cravings. "Yes …………………..oh, yessss ………………oh, so good ……………….so goodddddddd ………………….give it to me ………….fuck me ………………………fuck me up my ass!" the bitch chanted. Sliding his cock in and out of her creamy white butt, Rufus rode her so hard that the wooden bed frame began to squeak. He just loved the way hubby was kept informed of what was transpiring in the master bedroom, especially when he popped his load up her ass as she cried out "Yes ……………………oh, yes ……………………cum in my ass …………..cum up my ass!"
Lying in bed with the naked redhead, Rufus caressed her soft milky white body while nursing on her cherry red nipples. And the bitch was a really hot little number once she got turned on as now she was shucking at his cock in an attempt to revive it. "Oh, yeah ………………stroke it ……………….keep it stroking it like that ………………….ya'll git it up in no time! Tell me, Mrs. Gorman, have ya ever fantasized about gitting fucked by a big black cock?" he inquired. "Yes!" she admitted. "Ya want me to book ya a lotta black guys on yer work nights?" he asked. "Yes! Oh, yes!" came the excited reply. "Game fer a gangbang with five big black bucks, taking it up yer purty ass, up yer tight little cunt while suck on another and jerking off the other two guys?" Rufus asked. "Oh, YES ……………………YES!" she replied excitedly.
Hearing all that, Rufus suspected that she wouldn't put up a fuss with him fucking her bareback, but he wanted hubby to hear what a fucking slut he really had for a wife. And so, as she continued pumping at his slowly reviving cock, he asked "Do I need to put on a condom, honey?" "Not if you don't want to!" the white beauty advised. Then he bluntly confronted her with "Ya want me to fuck ya bareback, don't ya? Ya like the danger involved, don't ya? Ya like the thought of worrying about being knocked up with an illegitimate kid, don't ya? Ya've been dream'n about such things and they all excite ya, haven't they?" "Yes …………………yes! I can't help it ……………….it excites me ……………….the thought of carrying another man's baby ……………….more so if its a black baby!" she blurted out.
Pushing the red haired beauty onto her back, the bitch eagerly spread her sexy white legs for him, making it one fantastic fuck for Rufus. A fuck that was made even more exciting as hubby got to hear his wife pant out "Ohhhhh ……………………so big ………………………..so big ………………………like a dream coming true ………………………..getting fuck by a big black cock like yours, Mr. Johnson!" Midway through the fuck session, with the little bitch's arms and legs encircling him tightly, the hot and horny wife moaned "Ohhhhh, so good …………..……….so good ………………….fuck me …………………fuck me hard ………………..give it to me good, Mr. Johnson!"
And as they both soared to their respective peaks together, the hot little bitch screamed out "Oh, God ………………I'm cumming …………..….I'm cumming! Shoot it …………………..shoot it in me, Mr. Johnson ………………do it ………………do it ………………….knock me up ……………….knock me up with your little black bastard!" Humping away at the fucking bitch, Rufus gave it to her good, pumping her faster and faster till he got up to jackhammer speed. And then, a sudden braking with his pelvis pressing up against her crotch, he unleashed his hot roe deep up in her fertile womb. "Oh, yes ……………………..yesssssss ……………………….shoot it ………………………shoot itttttttttttttttttttttttt!" she was encouraged. When it was over, Rufus reached over to press the button to the den again, thereby turning off the speaker.

Turning the page in the folder, Day 6 was a photo for the lovely wife scheduled in for that day. Rufus grinned at the beauty in the picture, that of 27 year old 114 lb. Mrs. Kelli Kinsley. He closed his eyes and reminisced of that first meeting at the Kinsley home, picturing her in the teal blouse and matching jacket, with a pair of jeans on and wearing black flats. He had been outside with the blonde beauty and her husband when he subtly made it known that he wielded the power of saying 'yea' or 'nea' to the bank on proceeding with the foreclosure notice. Having complimented the young couple on the well-kept yard and outside of the home, Rufus then advised "Mr. Kinsley, got some forms that you'll need to look over as to the terms if we're to go the extension route! In the meanwhile, I'll have the lovely Mrs. Kinsley give me a tour of the inside!"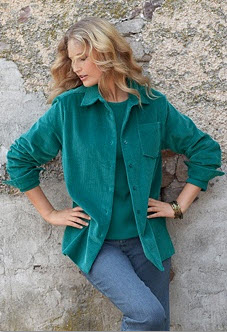 Mrs. Kelli Kinsley
Rufus had to hold back the urge to chuckle in seeing the young couple look at one another nervously. With hubby swallowing deeply and the lovely blonde beauty looking away as she trembled with nervousness, Rufus felt his nuts tighten as his cock swelled in anticipation. Once inside, as the beauty was pointing out the living room to him, Rufus brazenly advised that "It's the master bedroom that I'm most interested in, Mrs. Kinsley!" He did notice her blinking back the tears as she hesitantly stepped in the direction of the hallway that led to the bedroom that she shared with her loving husband. Cock swelling in his pants, Rufus surmised that hubby was probably the only man she'd had in her young life, but if so that he was certainly about to change it.
Entering the master bedroom, with the young wife fidgeting but not turning to face him, Rufus boldly pushed the door shut with the sound of it closing definitely being heard by the blonde beauty. Then he gave her a hint of what he was wanting by advising that "It sure is warm in here, isn't it, Mrs. Kinsley? Wouldn't you be more comfortable if you took your jacket off?" He observed the beauty panting for breath as she then reached up to the front of her jacket, then slowly peeled off the garment and laid it upon the bed. With back still facing him, Rufus stepped forward a couple of steps to stand just behind of the trembling beauty, then bent forward to inhale the sweet fragrance of her perfume.
Upon placing his hands on her trim hips, Rufus heard the beauty suck in her breath as he began to nuzzle at her neck. Pulling the teal blouse out from her jeans, he then slid his hands up under the front of her blouse. Licking at her earlobe as his hands cupped her breasts, Rufus whispered "Ya've got some real nice titties, Mrs. Kinsley!" That caused the beauty to shudder and pant out softly "Oh, God! Oh, God! Oh, my God!" Then, after pushing up her lacy bra, he began thumbing both of her budding nipples, causing her to pant out "Oooooooohhhhhhhhh! Ohhhhhhhhh, pleaseeeeeeeeeeee! Oh, God, pleaseeeeeeeeeeeee! I ………………….I can'tttttttttt!" Licking at her earlobe, he then whispered "Think of this beautiful house! Think of how ya'll be saving it all!"
As the young beauty was panting with her eyes closed shut, she did not observe that shadow that Rufus had seen, that of her hubby easing his way next to the bedroom window. Sliding his hands down, caressing her soft smooth flesh all the way, Rufus then began to undo the top button of her jeans. He worked the tight fitting jeans down over her trim hips, then she was kicking off her flats and bending a leg at a time to allow him to pull the garment all the way down and off each foot. Turning the beauty around so she wouldn't see hubby's shadow, he then put her hands on his belt buckle. Helping the trembling beauty as she fumbled about with his pants, Rufus sucked in his breath when she got the front of his pants open and had her trim white fingers wrapped around his throbbing hardon.
"Oh! Ohhhhhh! Ohhhhhhhhhhhhhhhh, Godddddddddddddddddd!" she mewled out loudly as he pressed his face in her soft golden muff and tongued her cunny. Glancing up at the window area, Rufus smiled in seeing the shadow of the young hubby as he listened and tried to get a view into the master bedroom. Figuring that it was rather difficult for the young punk to see in, Rufus then figured he'd clue him as to what his beautiful wife was doing by taunting the beauty with "Oh, Mrs. Kinsley, ya've sure got one tasty little honey pot! So fuck'n sweet! Ya like that don't ya? Ya like me eating ya out! C'mon, sweetie, I's need some relief too ………………let's do a 69'er!" "Grrrrrrrghhhhhhhhh …………………grrrrrrrrghhhhhhhhhhh!" came her sputtering as he forced his cock into her reluctant mouth, getting Rufus to think that the innocent looking bitch had never sucked cock before.
With the young wife clasping her thighs tightly around his head as he proceeded to eat her out, he felt her petite body tremble and then shudder, signaling that she was nearing her mind-shattering orgasm. He too was nearing popping his nuts as he fucking in and out of her hot sucking mouth. Then she tensed, shuddering uncontrollably as she was rocked in the throes of her orgasm. And when her body went limp, he pulled his face out of her crotch to announce that "I's cumming, Mrs. Kinsley ……………………..cumming in that hot sucking mouth of yers! Eat it, baby …………….eat it ………………eat it all out! Ahhhhhhhhhhhhhhhhhhhhh, yeah …………………….yeahhhhhhhhhhhhhhhhhhh!"
A bit later, getting out of bed, Rufus loudly announced "Jezz, it's hot in here! Let's open up some windows to git some air in here!" With hubby moving up against the side wall, Rufus then opened up the windows nearby so that the punk could get to see his beautiful wife getting blackened real good! Turning back to the bed, feeling the punk's eyes on him, Rufus was determined to give the whiteboy some pointers on how to give his beautiful wife a good fucking. Lifting up the beauty's trim white legs, he then placed the back of her ankles atop of his shoulders, that way the punk would get to see his thick foot-long dong sliding up his wife's tight little cunny, for Rufus that would allow him to get his cock fully up into the beautiful little bitch.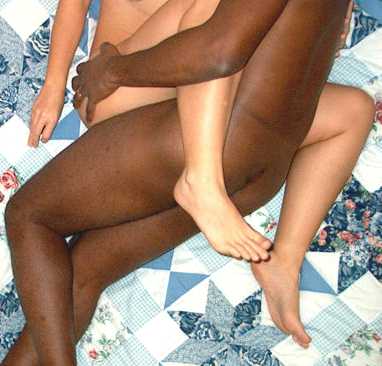 Hubby sure got himself a good show, especially when his wife became frightened and panicky when Rufus placed his swollen cockhead up against her too tight little slit, causing her to plead "Please ………………..no …………………..it's too bigggggggg! No, Mr. Johnson ……………………..no ………………….no, it won't fit! It's too bigggggggg! Aieeeeeeeeeeeeeeeeeeeeeeeeeeeeee ……………………………..ahhhhh …………………….ohhhh, Goddddddddddddddddddddddddddddddddd!" Rufus then chuckled, taunting the young hubby with "Damn, yer so fuck'n tight, Mrs. Kinsley! Shit, yer punk whiteboy must sure have a tiny little pecker, huh!"
With the headboard thumping against the wall with each and every thrust up into the sweet little blonde beauty, Rufus figured that hubby must have come unglued with his sexy young wife panted out "Ohhhhhhhhhhh …………………………..so good ………………….so good ……………………..ohhhhhh, so gooddddddddddddddd!" Giving the sweet little bitch slow, lengthy strokes, he soon had her screaming out that "I'm going to cummmmmmmm ………………….cummingggggggggggggggggggg!" As he speeded up to jackhammer speed, the delirious beauty came to realize the horrid consequences and beg "No …………….no ………………..not in me! No, please Mr. Johnson ……………………not in me ………………you'll get me pregnant!" Seconds later, as his body spasmed, the beauty sobbed "Oh, NOOOOOOOOOOOOOOOOOO!"
Day 7 had been a particularly satisfying posting for Rufus as it was not the usual type of an addition a pimp would get to add to his stable, for this was the lovely 38 year old wife of a business man from a rather prominent family. When a potential customer took just one look at the beautiful Mrs. Elaine Mercer's picture in the folder, he'd clearly see the elegance and charm exuding from this succulent mature beauty. And with the type of customer that sought the type of services that Rufus provided, this elegant beauty was certainly quite a rarity to find in the cunt market, especially for guys who could only buy a bitch in order to get her to go bed with him.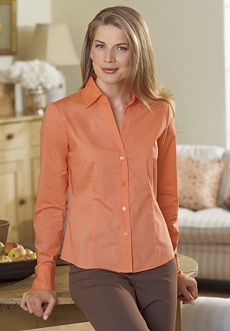 Mrs. Elaine Mercer
Adding this elegant bitch to his stable had been quite a coup for Rufus, for he managed to extract some real satisfying revenge on that bastard husband of hers. The fucker Mike Mercer was several years older than him, captain and star player of the cross town rival team when he was in high school, an extremely dirty player that gone to no end in insulting him and trying to injury him on the field of play. That mother fucker was known for his meanness and had the nickname of Maniac Mike Mercer. Till this day, Rufus certainly remembered that tall muscular white punk who had purposely kneed him in the nuts after a tackle, then made the wise crack of "You ain't gonna be able to give that sweetie of yours no loving after I get through with you tonight ………………BOY!"
Several tackles later, after being punched in the groin beneath the pile of players, the bastard had snickered "Hey, boy …………..since ya ain't gonna be able to service that whore of your tonight, how about pimping her out to me? I got me dollar to spend for some black poon tang!" With the rival high school an exclusive private one from the wealthy suburbs that could recruit top players, it had come across the tracks for the game, as Mike Mercer had laughed "We're here to whup up on some black ass tonight!" After another vicious tackle that had nearly knocked the wind out of him, Rufus was looking up through his face mask when Mike Mercer knelt down next to him and advise "Tell ya what, punk ………………ya go up in the stands and tell that sweetie of yers to meet me under the bleachers at half-time! Tell your black bitch that if'n she gives me a good blowjob, I'll take it easy on you for the rest of the game!"
Getting their asses whipped 63-0 that night, along with the insults they all had been subjected to, Rufus and his teammates were unlikely to ever forget the humiliation. A serious leg injury in a subsequent game had ended Rufus' dream of playing in college, much less ever making it professionally. Meanwhile, he would see the fucking punk who had humiliated him in high school get a college scholarship and a lot of accolades for his toughness on the football field. The damned whiteboy had it all, family money and a ready-made position in the family business, and of course getting to tie the knot with a beautiful society chick with an Ivy League education along with a lot of family money backing of her own.
Disgusted with seeing that flamboyant bastard getting his picture in the society pages and business magazines, Rufus refused to read about the bastard's success and would merely turn the page. But now he wished he had kept current on the bastard, for now the bastard was to get his comeuppance. With the economy in dire straights and the bank holding his mortgage going under, his normal banker friends could no long cut him any slack as they were scrambling to keep their own jobs or were in the process of getting hired on with another firm. The new mortgage holder, the bank acquiring the assets of the bankrupt firm, knew nothing about Mike Mercer nor did they really care in view of the amount of his delinquency.
Before going out to meet with the mother-fucker, Rufus went on the internet to do some research on the bastard and get as much up-to-date info as he could. Going to the main newspaper for the state, he plugged in the bastard's name and came up with a number of articles going back two years or so. Going over the articles thoroughly, Rufus was deep in thought on how he was going to enjoy being the one telling the bastard that he had better start packing up cause that foreclosure would soon be on its way to boot him out. 'Yeah, prick, ya can kiss yer ass goodbye!' he mused. Then he opened up a rather recent article in the newspaper archives, one from the society pages, and in it was a photo of the bastard and his very beautiful society wife. 'Damn, she must be 38-39 years old but she sure looks real fuck'n good!' Rufus muttered under his breath.
After arriving at the multi-million dollar mansion in the most exclusive section of town, Rufus shook his head in seeing a maid answer the door. 'Shit, fucker can't even keep up with his mortgage payments on this mansion but he still has hired help manning the fuck'n place!' he cussed. Escorted into the bastard's fancy office in the mansion, he observed the elaborate security monitors that covered basically every room in the mansion. Rufus soon realized that the bastard had no clue of their prior encounter on the football field. The bastard had gotten prepared for the meeting as he was armed with recent appraisals on the property as well as appraisal documentation on all jewelry owned by him and his wife. Handed the folder of jewelry appraisals, Rufus gave it a rather disdaining look and tossed it on the side to indicate that it didn't mean a damned thing to him.
As the bastard started to sweat, Rufus asked "Ya don't remember me, do ya?" The bastard stared at him as he tried to remember, but eventually he shook his head and replied "No, I don't!" Chuckling at that response, Rufus advised "Football field at Emerson High, 1985, ya guys whipped our butts sixty-three to nothing! Not only that, ya bastards rubbed our faces in the mud out there!" Seeing the bastard swallow deeply as he began to really sweat now, Rufus asked "Remember how ya creamed that young running back, then kneeing him in the nuts? Or punching him in the crotch in the middle of the pile? How about taunting him that he'd be useless to his girl friend by the end of the night? And told him that he oughta pimp her out to you fer a buck cause ya wanted to sample some black poon tang?"
Seeing the look on Mercer's face as he slumped down in his chair, Rufus smiled widely as he advised "Yeah, punk, that was me out there! Never forgot that night, punk! Face it, with your mortgage in the hands of a new mortgagee and yer banker friends not around to help ya outta this mess, yer fuck'n ass is all mine!" After a bit of silence as the bastard tried desperately to think of some other option, Rufus decided to give him one by advising "Ya know, I keep remembering the option ya gave me before half-time of that game! Ya remember that?" With the bastard shaking his head 'no', Rufus proceeded to refresh his memory with "Said ya'd go easy on me the rest of the game if'n I sent my girlfriend to meet ya under the bleachers at half-time! Ya'd go easy on me if'n she gave ya a blowjob!" Then came the option as Rufus advised "So I's gonna be a nice guy and give ya that same kind of option! Ya go and tell that beautiful wife of yers that the appraisals won't do and I's gotta visibly see all the jewelry she's got!"
As the bastard sighed in defeat, Rufus flipped through the appraisal folder and taunted him with "Fifty grand fer her diamond ring, huh! Must be some kinda rock! I gotta git a look at that rock on her finger ……………………….and all the other gems she got on that sexy bod of hers, if'n ya know what I's mean!" The bastard's jaw then dropped in disbelief at what he had just heard, but Rufus only laughed, goading him with "What's the matter, punk? That's the same kinda option ya gave me out on the field, don't ya think? Half-time is coming up on my visit to see if ya git that much needed extension that ya been asking fer! Call that purty wife of yers in here and tell her I's need to inspect all her jewelry! Ya turn on that monitor in the master bedroom and ya'll git to see some real exciting half-time entertainment! Only, it ain't gonna be under the bleachers but in the bed that ya share with that purty wife of yers!"
Once the lovely Mrs. Mercer arrived in her husband's office, after the maid had gone to get her, Rufus observed the lovely wife dressed very casually in an orange blouse, brown slacks and white flats. She obviously had not expected to become involved in any of the financial matters, an area that fell into the care of her husband. The rather stunned look on the beauty's face was precious when her husband gave her the news on needing all the jewels physically inspected. The puzzled beauty had then responded with "But, Mike, I thought that you everything was taken care of because there's an appraisal on all the items of importance!" The frantic bastard then yell out "Dammit, Elaine, you need to show them to him ………………………whatever he wants …………………..…..to see ………………and physically inspect!"
Following the lovely beauty up the staircase, Rufus could see that she was quite nervous after the way her rather distraught husband had yelled at her. With an Ivy League education, Rufus figured her to be no dummy, that she'd soon figure out the real reason she was to take him up into the master bedroom. So, once at the top of the stairs, Rufus bluntly told her "Ya know fer yerself that jewelry appraisals are preferred over being eyeballed by a lay person, don't ya? Hubby's making ya take me up to the master bedroom cause yer the one holding the key to gitting that mortgage extension granted! And that key is located right inside the vee of the brown slacks yer wearing!" The blonde beauty had stopped dead in her tracks upon hearing that, then after a few long seconds, she stepped forward again to reach out and open the French doors of the bedroom entrance.
Nuzzling at her neck, he licked at her earlobe and whispered "See the little green light on beneath the camera mounted in the corner of the wall? Yer prick of a husband is watching all of this from down in that office of his! Can ya believe that? The bastard didn't have the balls to throw me out on my ass when I told him that the only bargaining chip that he had was ………………..……..his beautiful wife's sweet little white ass!" Reaching around, Rufus put his hands on the front of her orange blouse to cup her titties, deliberately wrinkling the garment badly in the process. "Take yer blouse off her me, Mrs. Mercer! Show me them purty titties ya got hiding under there!" he advised, wanting hubby to see his lovely wife taking off over her clothing on her own for the big black stud holding the key to his survival. Blouse unbuttoned and pulled off by the trembling wife as Rufus felt up her tight little ass, he then advised "Now the bra, Mrs. Mercer!"
After licking at her earlobe some while cupping her bare titties and thumbing her pink nipples erect, Rufus cupped the undersides of her breasts as if in an offering. And at the same time, he turned his head to smile up at the camera, then began pinching and pulling at her pink nippies. "Okay, sweetie ……………………..git outta them pants so we's can fuck!" he said loudly, more to tell the punk that his beautiful now belonged to Mr. Rufus Johnson. As the lovely wife stepped out of her shoes and then began to take off her slacks, she nervously asked "You ………………..will wear a condom, won't you?" Rufus just laughed at that question, then responded with "Read that yer two kids are off to college this year! Perfect time to start a second family and I's here to help ya with that ……………………cause I's intend to knock ya up real good!"
For Rufus, the saying 'revenge is sweet' sure had a new meaning to it! First he had the beauty positioned just perfectly for the camera angle, that way hubby could enjoy seeing his beautiful and elegant wife perform the task of undressing him. With the beauty on her knees, stroking the lengthy black pole that jutting straight out at her cringing face, Rufus had turned his head to the camera to give Mad Mike Mercer a wide grin. Then it was payback time for all that taunting he had received on the football field. Making the beauty take him in her mouth to service him, Rufus began mouthing off "Mad Mike Mercer! The fuck'n bastard who was the meanest fucker on the football field! The best of everything for him that money could buy, but look what he ends up marrying …………………….a bitch that goes down and sucks black cock!
And when the whites in the bitch's eyes could be seen as she choked and gagged on his outpourings, he pulled out his still spurting dick so hubby could see his beautiful wife getting a nice creamy facial as he chuckled "Gotta give up the expensive facials at the spas fer awhile, Mrs. Mercer! But this is even better!" Rufus then turned the mounted camera a bit towards the king-sized bed, then positioned the sobbing beauty widthwise across the bed, giving hubby the best angle to see his wife getting eaten out by the 'black boy' that he had so insulted back on the football field. Although the blonde beauty had tried to keep from shown any emotion as he ate her out, his talented tongue soon had the prim and proper wife squirming about on the bed. After she screamed and creamed from the wild orgasm that rocked her entire body, Rufus emerged from between her ivory legs to give hubby a smile with his face glistening with sweet honey juice.
Upon lifting the trim white legs under the knees, the beauty began to sob with shame as he shuffled forward with his black lance in hand. Rufus then taunted her, though it was really meant for the prick she had for a husband, with "Bet hubby won't wanna stick his dick in here after I's git through using it!" It was quite a satisfying fuck, a real payback after all those years, as now it was Rufus who got to do all the taunting. And some of such taunting were: "Ah, damn ……………..it's so fuck'n tight ……………………tight as a virgin! Shit, Mean Mike must have a pencil for a dick! Yesss sa, Mista Mike, yer 'black boy' is fucking yer beautiful wife! And this 'black boy' is gonna be one proud papa after he knocks up Mrs. Mercer here!" The taunting was quite satisfying payback for Rufus, but made even better when the beautiful bitch wrapped her trim white arms and legs around him as screamed out her orgasm.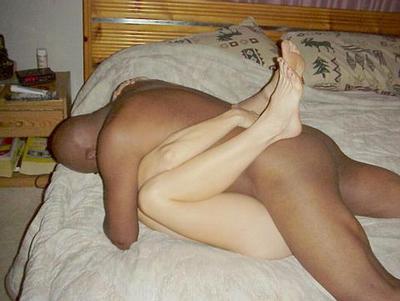 Then, after easing out his softening dick from the beauty sobbing beauty, Rufus turned her a bit after moving off to the side. Lifting her under the knees, he then spread her legs wide for the camera, and thus hubby could see a river of thick cum oozing out of his beautiful wife's well-fucked cunny. Then Rufus yelled out "'Hey, Mikey boy, remember what ya told me at the end of the game – dat ya still had that dollar fer my whore of a girlfriend and another dollar to watch me suck yer cum outta her cunt when ya got done with her? Well, punk, it's pay back time, so if'n ya want that extension ya'll git yer ass up here in three minutes and start sucking my cum outta yer beautiful whore's cunt here! And bring me a beer while yer at it!"
With the much needed extension having been granted, signed for by a chuckling Rufus Johnson upon seeing Mad Mike Mercer's face glistening with his nigger cum eaten out of his wife's cunt, the social life for the prominent couple recommenced that following weekend. The vacation home that had entertained a lot of parties was again opened up to a bunch of wild and happy party-goers. This particular occasion was to celebrate the 25th Anniversary of the players from Emerson High from back when Rufus was in his senior year. Highlights of that game, in particular those crushing tackles thrown by Mean Mike Mercer and his gang tackling teammates, had the Emerson High alumni from that game wincing in memory of those hits.
But for each of the former players, it was a time to celebrate the reunion, especially with Mean Mike Mercer himself serving as their bartender. Sitting at the bar, the guys reminisced about the past and in particular the game film that they had viewed, enjoying the fact that they had the lousy punk tending bar and to their needs in serving them appetizers. But each guy had quite a thrill in finally getting their chance to return the favor, from that beating they took twenty-five years ago. It was a pleasure for each guy to be able to get their turn to taunt the bastard in return, especially after just having come out of the bedroom where the beautiful Mrs. Elaine Mercer had been used to sate his lust. And many a guy would taunt Mean Mike with something like "Man, I could still feel the hit the way you slammed into me that day! And that's jist the way I's slammed my fuck'n boner up yer wife's tight little asshole!"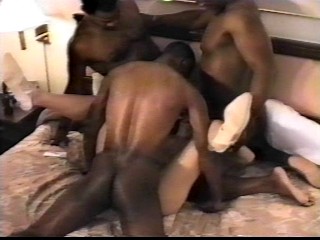 Rufus especially enjoyed going to the bar saying "Hey, Mean Mike, they need five cold beers in the bedroom right away!" Rufus laughed as he watched the punk enter the bedroom with five bottles of beer on a tray, then proceed to walk around the group of men to hand out a beer to each guy. It was quite a sight to behold, for at that very moment the lovely Mrs. Mercer was in the middle of the group of guys, being gangbanged by five of the former players from Emerson, the five starting offensive linemen ………………..all who happened to be big and black! And for some other entertainment, whenever the elegant wife's cunny was filled to the brim, the bartender was called in to clean up the mess ………………..using his mouth!
With the amount of money needed to cover the Mercers' monthly overhead, to maintain their mansion and lifestyle, weekend parties were a necessity besides the nightshift on Day 7 that Mrs. Mercer had been assigned to. Rufus found that there was no shortage of former players from the conference that Emerson was in that wanted to get back at Mean Mike Mercer. Placing calls to old foes, Rufus found that with the common bond being the hatred of Mean Mike still lingering among those who had played against the bastard, and they were all eager to line up reunions with their former teammates for a similar weekend party to be held at the bastard's vacation house.
On that second weekend, former players from Skyline High were to hold their reunion, and that team had been slaughtered by Mean Mike and his teammates by a whopping 77-0 score. Rufus learned that twenty-six of the former players from Skyline had attended, that they had wanted to avenge that pounding disaster, thus needed to get their revenge. He laughed upon hearing that after twenty-five guys had gotten his rocks off three times in or on the elegant blonde beauty, it was the place kicker winning it all by splitting the uprights to end it all that day …………………………with the Puerto Rican's long skinny cock splitting the beauty's creamy white ass as Mean Mike looked on! And with the Puerto Rican cumming up her ass, Mike Mercer's beautiful wife paid the price, with a total of 78 loads of hot cum spurting on or in her by the former Rough Riders of Skyline High!
End of Week One's list of beauties!