Former Fiancée's Fury
(m/f, i/r, n/c)
by
Black Demon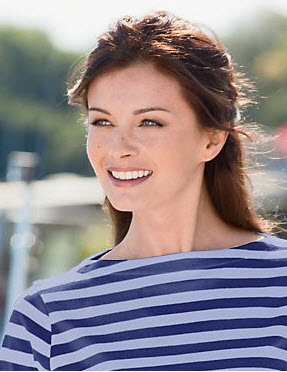 Ms. Vicki McCandles (former fiancee)
______________________________________________
Standard Disclaimer!
This is a fictional story intended for Adults only!
______________________________________________
Rick Hammond had been engaged to Vicki McCandles for nearly a year, thoroughly in love with her and believing that the feeling was mutual. But he broke the engagement shortly before the planned wedding date, when by chance he had caught his beautiful fiancée cheating on him. Rick was heartbroken, feeling so stupid to have believed she loved him and that he was the only man for her. The door to Vicki's home, a cottage behind her parent's home, had been left ajar when he had stopped over unannounced on that fateful day. He just wanted to drop off a wedding gift that had come in the mail, had called out her name so as not to startle her and thought he had heard Vicki yell out "Come ...............in!" But in walking towards her bedroom, from where her voice came from, he could hear the bed springs creaking and then Vicki's voice say "Cumm ………………………..in ………..…………….meeeeeeeeeeee!" Peering in from the doorway, he had caught them right in the middle of a wild frenzied fuck. And Rick's ultimate humiliation was in seeing that the guy his fiancée was cheating with was a big muscular black bastard. Unbeknownst to Vicki, Rick had backed out of there without being noticed, going for a long drive to clear his head. Confronted that night, Vicki had tried to play it down, first trying to deny she'd been unfaithful to him. But, unsuccessful in that endeavor, she switched gears and tried to convince Rick that it was a one-time indiscretion that 'just sort of happened' and promised she was not the kind to cheat on her man and would never do it again.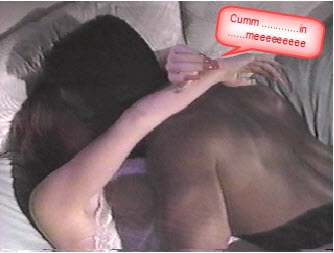 From the moment she'd met Rick, Vicki's plan was to hook him into marrying her, providing her with status and financial security while living a double life, discretely continuing her illicit affairs behind her husband's back. In truth, Vicki had a thing for black cock, dating back to her early teens and she had been cheating on Rick from day one. As far as Vicki was concerned, Rick was anything but satisfying as a lover. In fact, she often referred to him behind his back as 'Quick Rick' for his undersized cock, plus the lack of stamina and style in bed. To her dismay, Rick refused to reconsider going ahead with the wedding and that was the end of it as far as he was concerned. Or so Rick thought as Vicki was incensed that the wimp she had so cunningly seduced was pulling the plug on the wedding, after she had invested so much time and effort in setting him up, conning him into marrying her. It had been her own fault for being careless that day, blowing her chance at pulling off the con, but Vicki was just livid at the thought of having to deal with the headaches of notifying everyone that the wedding was off. Vicki not only lost her meal ticket, she lost face, humiliated by having to notify family and friends that Rick had broken the engagement and the wedding was not going to take place after all. Of course, Vicki never disclosed to anyone why Mike had broken the engagement, but she was not the type to forgive and forget, determined to get back at Rick for not giving her another chance. And it was almost a year later before Vicki got her chance to exact her revenge.

The photo of Rick and his fiancée, a Ms. Lisa Miles, in the local paper had caught her eye. The article announcing their engagement and impending wedding was read over and over again, with Vicki fuming more and more. The picture of the bride-to-be, a sweet and innocent beauty, was an elementary school teacher from the nearby town of Cranton. And a wedding was planned during the spring, apparently when school let out for spring break. The wheels were turning and Vicki planned on paying her former fiancé a visit, pretending to be happy for Rick and offering her congratulations. Rick was caught in the awkward predicament when he was at the bar with some co-workers and Vicki suddenly appeared, seemingly by coincidence. Inviting Vicki to sit with him for a drink for old-times sake, he explained that he had met Lisa Miles while out of town on business, a few months after he and Vicki had broken up. A long-distance romance sprouted and quickly blossomed into a marriage proposal. It was all Vicki could do to smile demurely and pretend to be happy for Rick. She choked back the urge to ask him if he'd fucked Lisa yet, and if so, what she thought of his pathetic performance between the sheets. Trying to be subtle, nosing around a bit, mentioning seeing that announcement and that the bride-to-be must be quite busy and all with her teaching job and trying to get things finalized for the wedding. "Yeah, I think Lisa's looking into hiring someone who does the coordination of the wedding details!" Rick had advised. It was then that a plan began to formulate in Vicki's devious mind.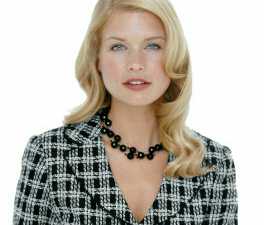 Ms. Lisa Miles (bride-to-be)

Over the phone, Rick listened to his excited fiancée tell him how happy she was to have stumbled upon this wedding planner when she was coming out of the bridal shop after a fitting of her wedding gown. "What a coincidence ……………she also went to Southwestern State also but was in a different sorority! She even knew some of my sorority sisters and seems quick knowledgeable as to what needs to be done! And she can step right in from all the notes I've jotted down!" Lisa advised. As it happened, Vicki had been currently working as a desk clerk with a regional hotel chain, she managed to get an opening with the one located in Cranton by lying and saying that she needed to be near her ailing mother. And with that lie bought, her hours could be quite flexible as she would need to transport her mother to and from the doctors or hospital stays. But it was her stint as a 'wedding planner' that Vicki would take off for in order extract that big payback she had in store for her ex. 'Rick Hammond ……………..you are going to be one sorry fuck'n asshole with the wedding I'm planning for you and your bride!' she hissed.
A day spent at the Cranton Library going over Cranton High School's yearbooks in the reference section and microfilm on the Cranton Chronicles, Vicki had all the public info on the sweet little bitch her ex had fallen for. The engagement article in the local paper provided even more tidbits on the upcoming wedding, the date, church, reception place and even that a Mediterranean cruise for the honeymoon. One day, a long drive to Southwestern State University's campus library provided background on the bitch's major and activities, including the sorority she was in. Making note of other sororities on campus, Vicki also noted down some names of other gals in Lisa's sorority, especially those not majoring in education. 'Hmmm, should work …………....…..name drop a few of her sorority sisters' names, saying we had classes together in fashion merchandising!' she had concluded. Having gone through all the steps a year earlier, nearly all anyway, Vicki still had everything fresh in mind as what was needed to arrange a wedding . She knew that Rick would be in each weekend to see his lovely fiancée and thus planned to make herself scarce, with the excuse of having another wedding to coordinate if Lisa wanted to introduce her fiancé to her. With Vicki's knowledge and in getting things done for Lisa quickly, she'd appear to be a godsend to the bride-to-be at half the price a real wedding planner charged. Arranging to take two weeks off from her job, Vicki could perform the last minute duties required as a 'wedding planner'.
Vicki knew that she'd be needed to help the unwitting bride-to-be with all of the last-minute details, including her final fitting for her white lace wedding gown. A wicked thrill coursed through Vicki as she envisioned the beautiful young bride being defiled by a muscular black stud while dressed in that gown. Vicki couldn't believe how innocent and naive Rick's bride-to-be was. 'She's so damned prim and proper! Makes me want to puke!' she shook her head. Having been over to Lisa's townhouse, where the two lovebirds would live till the summer when they'd move to the house she and Rick were building back in Middleton where Vicki and Rick had planned on living. A week and a half before the planned wedding, on the day they were to go over details on the reception, Vicki went about pulling off her next caper. Knowing Rick and his groomsmen would be arriving that following Wednesday, the timing would now be perfect.
A terrific acting job had Vicki looking upset and anxious and when the unsuspecting bride-to-be asked what was wrong, Vicki blurted out "What a dilemma! The pipes in my apartment burst and the entire unit is flooded! The landlord says it'll be a week before I can move back in as there's no other units available! And I tried to get a room at the hotel but its booked solid! Worst, my fiancé 'Carter' had plans of flying in since he had managed to get a few days off!" And it worked like a charm as the trusting bride-to-be advised "Stay at my place! I insist! There's a guest room for you and your fiancé to stay till your apartment's cleaned up! I won't need it till Thursday, when some out-of-town relatives will be arriving for the wedding and I'm giving them the run of the place as I'll be joining my bridesmaids at the hotel to catch up on all the girlie gossip! Besides, having my own wedding planner staying with me till then will be totally awesome …...............……I won't even have to bother calling ………….........………..I can just yell out for your help! "
Vicki had used her boyfriend's last name in referring to him as 'Carter' sounded like the name of some Ivy league kind of guy. Seeing the blood drain from the bride-to-be's pretty face was priceless when Vicki introduced her 'fiancé' Deion Carter upon her bringing him to the townhouse after picking him up at the small airport just outside of town. Vicki wanted to laugh as Lisa politely extended her hand to greet Deion, sensing that the young beauty was unaccustomed to associating with blacks, more so an imposing black stud such as Deion. Having talked at length to the demure and conservative bride-to-be, Vicki had purposely made mention that it might not be a good idea after all to stay over at Lisa's place even though it would seem an ideal arrangement since "I'm a bit more 'liberal' would be a way to phrase it, I guess! You know what I mean …........……….with my fiancé …….......……..when we're together!" "Oh, don't be silly! I'm a big girl! Plus, many of my sorority sisters had boyfriends …......................…..who they slept with!" Lisa had replied. "You and Carter just make yourselves at home at my place!" she had insisted. But seeing the look on her face during the introduction, Vicki could see that naïve and innocent bride-to-be could not accept the concept that a white woman and a black man would be lovers.

Although Vicki and Deion pretended not to notice Lisa's discomfort, they made certain that Lisa overheard their lovemaking later that night. Vicki's brazen moans of pleasure and ecstasy could be heard through the walls as Deion fucked Vicki again and again. Vicki was sure that even if Rick and Lisa had made love, it was nothing in comparison to the marathon fuck fest Lisa was treated to overhearing that night. "Oh, God, it's been so long! Ooooooooooo, yessssssssss …………………………stuff that big black cock up my hot little twat!" "Oh, lover ………………yes ………......…….yes ………………..fuck me ………………….fuck meeeeeeeeeeeeeee!" "Oooooooooooooo …………..........…..yesssssss ……………...............…….yesssssssssss ………………..shoot it ……………………….fill meeeeeeeeeee ……………………….fuck me ................……….harder …………….harder ………………………give me your little black babyyyyyyyyy!" was what the bride-to-be heard through the bedroom wall.
Even more, the aphrodisiac that Vicki had secretly slipped into Lisa's drinks earlier that night had Lisa driven to distraction with sexual arousal with the sounds of fucking the next room driving the innocent beauty right up the wall. The naive young bride-to-be would surely assume her intense sexual arousal was triggered merely by overhearing and visualizing the fuckfest taking place between Vicki and her muscular black stud lover. And it would only be natural for Lisa to wonder about the myth about black males along with wondering just how it'd feel to have such a specimen of manhood shoved deep into her cunny. Twice, after passionate kissing and petting following their engagement, she and Rick had clumsily fumbled about and made love to one another. She had surrendered her virginity to Rick that painful night, not feeling any pleasure for Rick had spurted into the protective condom a moment later. The next day Vicki could sense that Lisa was embarrassed and blushing because of what she had overheard the night before. And she correctly suspected that the bride-to-be was even more embarrassed by her own intense, unrelenting sexual arousal. Although Lisa never mentioned anything about it as she and Vicki went about running the day's errands, Vicki could sense Lisa was dwelling on the sex romp she'd overheard the night before, and her own sexual arousal.

Vicki drugged Lisa's drinks again that second night, and again treated the unwitting young bride-to-be to another night of overhearing unbridled sex. What Lisa did not know, however, was this time around there was no actual sex; just the orchestrated sounds of lovemaking. Vicki wanted to ensure that Deion was storing up an impressive surplus of sperm for the naive young beauty, a little wedding present to Lisa from Deion, with Vicki's blessing. The next day, a Monday, Vicki noted that Lisa looked visibly haggard from loss of sleep caused by the sounds of lovemaking and the nagging itch between her legs, but again Vicki pretended not to notice. With Lisa planning to teach up to Wednesday, when Rick and the groomsmen would be arriving, Vicki advised that she'd handled as much as she could during the day, then would chauffeur the exhausted and noticeably distracted bride-to-be around town to run errands when school was over. Vicki couldn't help but to chuckle to herself 'Wish Rick could see his pretty bride getting 'ruined' by Deion!'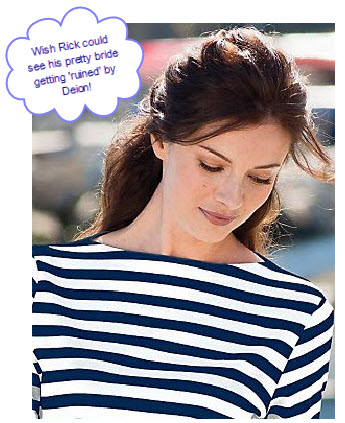 By Tuesday, the fourth night of their stay, Lisa was a total basket case. Her sleep deficit mounting as she went through the motions of teaching school. And with the unrelenting itch between her legs from the potent drug, the little bitch was climbing the walls. With Lisa's parents and maid of honor due in town the next day, Lisa had arranged with Vicki to drop her off at the hotel to stay with her maid of honor and other friends the last two nights before the wedding, so Vicki knew that this was their last chance to implement the final phase of the plan. Lisa was now overripe for the picking at this point. Vicki had surreptitiously added a combination of other drugs to the aphrodisiac this time around. By the time Lisa bid them goodnight and staggered off to her bedroom, Deion and Vicki exchanged knowing glances and Deion began to unpack the video camera. Lisa was in a drugged haze and not fully comprehending what was occurring as she awakened to find Vicki helping her into her white lace wedding gown. White stockings, lace panties, garter belt and white heels …………….the whole gamut as if it was her wedding day. Lisa was trying to fathom what was happening, trying unsuccessfully to collect her thoughts.
She heard Vicki reassuring her, but she heard a second voice also. She recognized it ………………..it was Deion's voice she heard! But that didn't make any sense. Why was Deion there on her wedding day? Why was Vicki helping her into her wedding gown? Nothing made sense to the drugged beauty at this point. Vicki continued to reassure Lisa, telling her "Just trust me, honey …….......…..your nerves are just wound up with this being your wedding day!" The drugged beauty found herself in a zombie-like state, trusting Vicki and giving in to her induced dreamlike haze. Lisa failed to comprehend what was taking place as Deion set up the camera and then took up his position on the bed with her. Her own prim and proper upbringing tried to overrule her drug-induced haze, warning her that Deion should not be in bed with her, shouldn't be lifting her wedding dress and slipping off her lace panties. But she was helpless to do anything about it, then her thoughts focused for the first time that evening on the insatiable itch between her legs. In her drugged haze, Lisa hadn't been aware of her sexual arousal until that moment, but suddenly the potent drug took control of her petite body and she was now in desperate need to quell that urge.

The combination of drugs had effectively short-circuited her better judgment, overruled her prim and proper nature, rendering her desirous only of sating the unrelenting itch between her legs. And Deion was just the man for the job, having crawled up under the snowy white wedding gown, then mouthed the withering bride as she mewled "Ooooooooooooooooooo ………....…………….ooooooooooooooooooooo …………...........…………ohhhhhh, so goooooooooooooddddddddddd!" Hot as a firecracker, with his expert tonguing, the beauty dressed in her wedding gown arched up dug her heels into the bed. Arching up, Lisa orgasmed in the slurping mouth, moaning with pleasure as thigh muscles clenched to send her honey oozing out of her cunny. "Doesn't that feel good, honey?" she heard Vicki whispering into her ear. "Mmmmmmmmmmmmm, yes!" Lisa panted in response. "Just my special wedding planner's gift to a very pretty bride to show you the pleasures one can enjoy being with a man! Just let go …….......……enjoy my special gift to you!" she was told. "Ohhhhhhhhhhhhhhhhhh ………............…….ahhhhhhhhh!" Lisa shivered as she squeezed out more honey into the slurping mouth.
This was quite a treat for Deion, unable to believe that Vicki had set this little scam up and letting him enjoy the spoils. His licked his chops now, after using his thick tongue to drive the lovely bride-to-be climbing up the walls. He had eaten the writhing beauty to one mind-numbing orgasm after another as Vicki reassured the drugged beauty, coaxing her on time and again to surrender to his efforts to squelch the insatiable itch between her legs. s Lisa began to float back down to earth after yet another mind-shattering orgasm, with her eyes closed, she heard the friend who had given her this fantastic wedding gift ask "Was that good, honey?" "Yes ….........……….oooooooh, yes ………...........…..so gooddddddd!" Lisa panted out in response. "Do you think anything could be better?" she was asked. To which Lisa responded with "Noooooooooooo .....................noooooooooooooo!" "Just spread your legs a bit more, and I promise to bring you a gift that it'll be even better!" Lisa was told as she moved her legs further apart.
"Did you overhear Deion and me making love in the other bedroom each, Lisa?" Vicki quizzed. Seeing the bride-to-be tremble and bit her bottom lip as she refrained from answering, Vicki prodded "You did hear us, didn't you?" After a few seconds, still biting at her bottom lip, Lisa answered by nodding a 'yes'. Prodding further, Vicki inquired "Did you try to imagine what it'd feel like to have a big black cock fucking up into you? You did, didn't you, Lisa?" A slight hesitation was followed by the admittance with a nodding 'yes'. "Believe me, having a big muscular black stud as a lover is absolutely the most fantastic thing in the world! Did you hear the way he made me squeal when he slid his solid twelve incher into me! Wouldn't you like to experience such a fantastic feeling? Imagine if you could ………..........………….and not be cheating! Would you like to, Lisa? You haven't given your wedding vows to Rick yet ……………….so you wouldn't be cheating on him! Besides, seeing how you're squirming about, I can see you need something big and long to scratch that itch every bride develops between her legs!" Vicki whispered.

All the while, Vicki was whispering and tempting the drug induced bride-to-be as she watched Deion slowly pumping his thick middle finger in and out of the slick slit. And now, the hot and horny bride-to-be began to slide her hips up and down in time to the finger fuck. "See how good he can make you feel ……………………and it's only his finger! Imagine how good it'd feel to have a big BLACK cock sliding in and out of your hot horny hole! Trust me, honey …………………once you go BLACK, you won't want to go back!" she whispered into the ear of the squirming beauty. "Ooooooooo …………………….oooooooooooh!" the bride-to-be cooed as Deion slipped his middle finger in and out of her juicy quim. "Lisa ………....……….Lisa ………......…………….you can have a big black cock sliding in and out of your hot little pussy …………………but you'll have to spread your legs wide!" Vicki whispered. Legs widening, Vicki then advised "Now you'll have to reach down between your legs and feel how thick it is! Then guide it to your hot little cunny!" Moving back away from the bed, Vicki was now able to capture the bride-to-be with legs widespread, her gloved fingers grasping Deion's black monster and guide it up to her drooling cunt.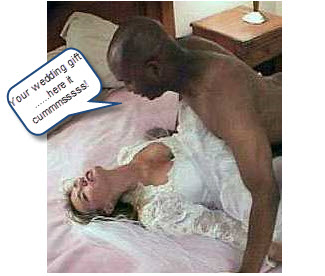 For the delirious bride-to-be, it would all seem as if she'd had a weird and hazy dream when she woke up in the morning, dressed in her PJs that she had donned when preparing for bed. Wedding gown exterior covered in plastic and hanging in the closet as before, its interior lining covered with dried semen stains, would have the innocent beauty thinking it was just a dream when reinforced by Vicki giggling had telling her what a fun night it had been with all that girlie talk about making love to strange men …………....…..big black men! With Rick's arrival along with the groomsmen, Vicki knew that it was time for her to make herself scarce. Telling Lisa that she'd be making sure all the wedding plans went smoothly, she gave Lisa a two-way cell that was an updated version of the old walkie-talkies kids played with, in case she had any concerns. With a ten mile working radius, it was ideal for this small town where everything would be concentrated in a small area.
And Vicki went about her job as the wedding planner in earnest, wanting this to be a picture perfect wedding, as this was something she really enjoyed doing and thought that it might just be a new career in the making and a way out of that measly desk clerk job at the hotel. Back at the hotel, she made sure all the rooms were in order for the wedding party and guests, especially since she got a commission for having set it all up and bringing in the business. Rehearsal at the church went perfectly on Thursday evening, followed by a nice dinner that Vicki had arranged for at a fancy restaurant, all the while keeping a very low profile and totally out of sight. There was no way she could show her face without being recognized by Rick or his buddies who all knew her. Friday evening was to be a final bash held separately for the bride and groom, with the gals taking the bride out for a final bridal shower, with the guys taking the groom out for a night on the town.
And of course, Vicki could not resist the temptation of getting in on the act. She pulled Wendy, the maid-of-honor, aside since it was her planned shindig. Vicki learned that it would be dinner at another fancy restaurant with them going up to the room where the maid of honor and bride were staying for drinks, girlie talk, and the opening of naughty erotic gifts for the bride. The time agreed upon, Vicki told the gal that she'd be springing for the 'entertainment' for the bridal shower, with the maid of honor giggling with delight upon learning that Vicki would be sending up a handsome black erotic performer to do a striptease for the bride. The maid of honor blushed when Vicki advised "I've covered all his services ……………..an it even includes an hour of 'bridal' attention if you gals can get her into the bedroom with him …….......………..to do it!" Then Vicki handed the gal a small little vial and advised "Just in case you gals want to be naughty and slip this into Lisa's drink, it'll get her all hot and horny!"
For the groom, Vicki suggested to the innocent bride "You ought to make it fun for him and the guys by getting him something special! Like a couple of real expensive bottles of champagne for him and the guys to enjoy!" With Lisa thinking it was an excellent idea, Vicki had her write a short note 'To Rick …….....………enjoy your last night as a free man! Love, Lisa!' With two hundred fifty dollars in hand from the duped bride, Vicki then had the bride-to-be inquire of the best man as to where they would eventually end up so that she could have Rick's gift delivered for his bachelor's party. Once the place was relayed to her by Lisa, Vicki then made the arrangements ……......…….only it would not be champagne being delivered with the note written by the bride. Calling an old friend, when the phone answered "Sheila girl, this is Vicki! You up for a gig on Friday night? Two hundred-fifty big ones! Bachelor's party in the backroom of the Lizard Lounge – want you to put on a special show ………….....…..strip tease for the groom and then going right down on him in front of all the guys!" "You're game ………………..great! Let's get a bite for lunch tomorrow so I can pay you in advance and give you a note written by the bride-to-be to give to her handsome stud!"
Wendy and friends all giggled as they chatted about the upcoming dinner and bridal shower to be held immediately after. "And that wedding planner is paying for the male entertainer! It's up to us girls as to how far it's to go ………………….the wedding planner said that this small little vial is supposed to contain 'Spanish Fly' that'll make our prim and proper bride-to-be hotter than a firecracker! I don't know if I dare do that to Lisa …………….she is such the innocent type!" "No, I couldn't do that to Lisa! I'd feel so guilty if she later felt remorse about her night before the wedding and I'd have to live with that!" Wendy told the group. But some of Lisa's sorority friends were of the more liberal thinking, the 'go for it gals' as they were known back in college, wanted to loosen up their innocent prim and proper friend. 'Why not …………………it's her last night of being a free woman! The next day, once married, she can be that prim and proper Lisa once again!' was their thoughts. And their plan was to slip that vial out of Wendy's purse and spike the bride-to-be's drink shortly before the entertainment arrived.
It was a fun and happy time for the group of gals over dinner, a fine meal with the drinks flowing non-stop. Just a walk across the street and they'd be back at the hotel with no one needing to drive while intoxicated. Then up to the very nice suite that had been arranged by the wedding planner for the bride-to-be and maid-of-honor to share before the big day. The girls were pleasantly surprised with a bottle of champagne at the compliments of 'Vicki' the wedding planner. Blushing and giggling upon opening the naughty gifts from her friends, Lisa turned on the switch of what was a vibrating dildo to the laughter of then entire group. Getting into the spirit of things, Lisa then extended her pointed tongue and flicked it upon the vibrating tip, all to the applause of her girlfriends. And between each gift, Lisa was handed her glass for another toast as she declared "You girls are naughty ………trying to get me drunk!"
Wendy was surprised to see Lisa's eyes blinking rapidly as her head swayed a bit while clenching her thighs together. The change in Lisa over the past ten minutes was quite noticeable. Drinks had been consumed throughout the night and Lisa was not one to indulge in an excess amount of alcohol so Wendy assumed it was just the drinks affecting her. Then Denise Fleming leaned over her shoulder to whisper "Look at Lisa! Just in time for the entertainment to start! Perfect timing …………………that last drink contained that 'Spanish Fly' from your purse!" Then the gal stationed at the door heard the knock and gave the signal for Lisa to be blindfolded. Room spinning about her, Lisa sat still as one of her sorority sisters tied the blindfold behind her head. "Oooooooooo ………………….wow …….......………..oh, my!" she heard the gals cooing as her next gift was brought in. What Lisa was not seeing behind her blindfold was Deion pulling open his shirt to bare his muscular black chest to the applauding viewers.
Woozy from the drinks and potent aphrodisiac, Lisa had trouble adjusting her vision as the blindfold was suddenly removed. Then she gasped in seeing the large black hands before her as the man's pants were being unbuttoned and then the zipper being pulled down. Mouth wide open, Lisa could only stare ahead, her cunt muscles clenching as her juices began to flow. Pants dropped to reveal the outline of the thick muscle between the jockeys, then came the gals chanting "Go for it ………......……..go for it ………….....……go for it!" Her hand grasped and lifted by the wild Denise Fleming, Lisa gasped to the applause of the other gals as her hand was placed upon the thick bulge. Instinctively, Lisa's fingers wrapped around it as she played along with the game and then began to trace the outline of the well-endowed male. "More …………………more …………………….more!" came the chanting from the audience. Lisa swallowed and shook her head 'no'.
"More …………………more …………………….more!" the chanting grew louder and louder from the cheering girls. Blushing a beet red, Lisa swallowed as there was absolutely no way she could do such a thing. But then her wrist was grasped by Denise and fingers guided down, right where the legband was so she could then slip her fingers under it. "More …………………more …………………….more!" the girls screamed. Then the thick black fingers were pulling at the legband, making it easy for her to slip her fingers up and under the jockeys. "Yes ……………………..yes ……………………yes!" the gals screamed as the outline of the innocent bride-to-be's trim fingers could be seen under the thin fabric as she grasped the man-meat in the raw. Some of the gals just could not believe the sight of their innocent prim and proper sorority sister doing such a thing. On the night before her wedding, Lisa Miles was touching another man's private parts ……………….a black man's penis! Glass tilted up to her lips by Denise, Lisa downed the contents of another drug laced drink.
Inhibitions shattered at this point, still grasping the thick stem under the jockeys, Lisa was then assisted up to a standing position by Denise. Groggy with the room spinning about her, she was guided by Denise to the bedroom as she pulled Deion along by his thick cock. "Hump time ……………………hump time …….........………..hump time!" the gals cheered and applauded, then laughter followed as the door closed behind the bride-to-be and her entertainment for the night. Denise and her 'go for it gals' had planned ahead, with one of the gals having placed a camera and microphone in the bedroom when the night started. Now all it took was a quick attachment to the video recorder and the scene would be displayed on the television monitor. No tape was put in so there would be no evidence on their sorority sister. This was just a one night viewing session with their lips sealed. But they all gasped upon seeing the monitor light up with stud already having Lisa's blouse and bra down as he proceeded to suckle upon the bride-to-be's pink nipples as she continued to shuck on his now bared penis.
It was quite a show as the petite beauty's trim white fingers shucked upon the thick black stem. What a contrast of black and white it made for the viewing audience. Skirt and heels removed, Lisa Miles' sorority sisters stared at the screen as the bride-to-be lifted her hips as her panties were peeled down off her trim hips. Then the big black stud was also in the buff with his ebony shaft glistening as he got down onto the bed between the bride-to-be's sexy white legs. "Oh, my God …………………….he's not going to wear anything!" Wendy exclaimed in horror, though it was a mixture of horror and excitement now coursing through her body. Now the women in the living room all had their mouths wide open as they watched the monitor of their prim and proper friend doing the unthinkable on the night before her wedding. No one had ever believed it would go so far, not even Denise and the 'go for it gals'. Each of them had thought, that even with the aphrodisiac, there would be some point in time when innocent Lisa Miles would put a stop to it going any further. But seeing was believing as their good friend was welcoming her black lover with open arms and legs, letting him put his unprotected black penis into her.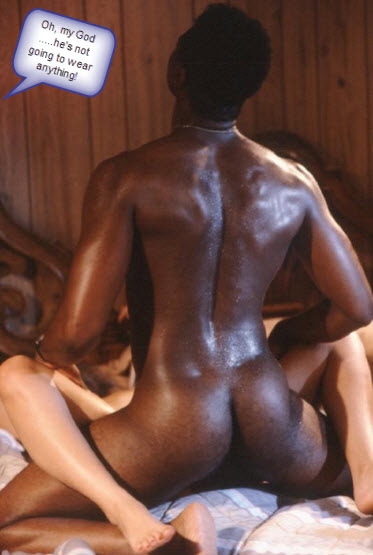 "Ooooooooooooooooooo ………………........…………oh, Godddddddddddddddddddddddd ……….............……………oh, my Godddddddddddddddddddddd!" they heard the innocent beauty cry out as the thick black cock sank inch by inch into her widening twat. "Ohhh, so biggggggggggg ………...........……………………so biggggggggggggggggggggggg!" came her cries as the thick man-meat sank into her spreading folds. "Oh, my God …...............………she's taking it all …………...........…………….and he must have at least a good twelve inches on him!" Denise exclaimed as the fuck commenced. It was quite a show for the stunned audience outside of the bedroom. Their innocent prim and proper friend was in the bedroom next door behaving like a wanton slut, a whore for black cock, on the night before her wedding day. Each had to wonder what the unsuspecting groom would say if he was there watching the scene unfold as they had. Would the wedding go on if the groom could see his bride-to-be right then? They each suspected not!
Early the next morning, her wedding day, Lisa woke to a mean hangover and an overwhelming guilt of regret. Shuddering as Wendy had an arm around her shoulders to comfort her, Lisa stammered as she asked "Did ……........…………..did it really happen …………………did I have sex with a black man last night?" With Wendy nodding a 'yes', Lisa began to sob as tears poured from her eyes. Tear drops falling onto her bare thighs, Lisa then noticed the glaze of dried male semen on her inner thighs. "Oh, my God ………........………..he didn't use anything! He didn't use anything!" Lisa exclaimed to her friend. That was when Wendy responded "I ………….........….I tried to get you up to douche when he left! But ………………….but you pushed me away ……………saying you felt so good ……………………that his hot jizz in you felt so soothing!" "C'mon ……….........…………let's go and do it now ………..........…….and hopefully it's not too late!" Wendy advised as she helped the bride-to-be to the bathroom.
For Rick, he and his buddies could not believe the gift Lisa had sent over to the bachelor's party. 'Damn, when that hot little bitch gave me the note from Lisa, I just thought it'd be a simple little striptease for the fun of it and then she'd be gone! But when she got down on her knees and took my cock out, I just couldn't believe it! And then she went down on me, the hot little babe announced 'All paid for by your sweet little bride!' Damn, she sucked me bone dry ………….........…..right in front of all the guys!' he recalled. Then he thought 'Damn, she must have made a fortune last night with all the guys lining up for a blowjob at fifty bucks apiece!'
Wedding ceremony going smoothly according to plan, though the beautiful bride cried throughout it all, no one suspected the true reason for her tears. And when she repeated her wedding vows, Lisa nearly broke down and had to refrain from running out of the church. Then the priest turned them to face the guest and announced "And now I present to you Mr. and Mrs. Rick Hammond!" Later, in the hotel ballroom where the reception was being held, all went quite well with the dinner, along with tossing of the bouquet and garter before the dancing started. Many of the elderly guests began departing, leaving the younger crowd remaining to dance the night away. Throughout it all, Vicki had kept well out of sight, not wanting Rick or his buddies to spot her there.
Then, with bride and groom holding hands and snuggling, Vicki made her appearance and waved to the bride. "Oh, honey ………………………I want you to meet the gal who I told you about ………...........………….the best wedding planner ever!" Lisa advised, turning her husband to meet her. "Vicki ………………….meet my husband, Rick! Rick ............………….Vicki!" Lisa made the introductions. Rick's jaw just dropped upon seeing his ex-fiancée smiling at him as she extended her hand to greet him. Breaking out in a cold sweat as he extended his hand, he was speechless upon hearing Vicki ask of Lisa "May I dance with this handsome man you've married, sweetie!" With Lisa pushing his elbow to take Vicki to the dance floor, Rick then found himself arm in arm with the true bitch in his life. Then she was asking "Did you like the gift I sent over last night? Your pretty bride thinks she was sending you a couple bottles of expensive champagne but I knew you'd enjoy that much more!"
With Vicki snuggling up against him, Rick now realized that if his former fiancée had been the wedding planner for this event all along, then the evil bitch certainly had more wicked tricks up her sleeve to extract revenge for his breaking up with her. And sure enough, she was slipping something into his coat pocket, whispering to him "I'm not the only bitch who craves a big black cock! And from the guy who I sent over to entertain the gals at the bridal shower last night, he tells me your pretty bride went ga-ga when he shoved his black boner up her hot little twat!" Dance over with Vicki disappearing once again, Rick swallowed deeply as he reached into his coat pocket. Looking at the two photos, he gasped as he viewed his beautiful bride wearing the same wedding gown as she did right now. Only in the photos, Lisa was lying on the bed, gown bunch around her trim hips, while having sex with a black stud. 'It's true what Vicki said …………….........….Lisa's also a slut for black cock!' he realized.
With Lisa chit-chatting with some wedding guests, Rick saw Wendy nearby and walked over to her. "How was the bridal shower, last night? Heard you gals had some real hot entertainment to spice thing up for you gals!" he inquired. With Wendy coughing and nearly choking, excusing herself in saying she needed to freshen up, Rick now knew that Vicki had indeed been telling him the truth. Just before it was time to make their leave for the honeymoon suite upstairs, Vicki then reappeared and handed her former fiancé two glasses, telling him "Left one's for the bride and right it for you! I want you to toast the bride and see both drinks downed! I'll be watching …………........……………..and if you don't, I've got the entire guest list with addresses ……………………………..and everyone on there will get the full videotape of what you saw in the two photos!"
Spanish Fly lacing the drink for the bride and one drink filled with antihistamines for the groom. Once when she and Rick were making love, he discovered that having taken an antihistamine a few hours earlier had his dick wilting when it was most important. With the bride hot as a firecracker up in the honeymoon suite and groom unable to get it up, it'd be quite a hilarious scene for the eventful wedding night. His bride in heat and squirming upon the bed, Rick looked at the two photos in the pocket of his coat and his cock gave a twitch of excitement. Riled at the fact that Lisa had cheated with him, had sex with a black, Rick had just wished that he could have been a witness to the thick black cock sinking up into her tight little twat. Ever since catching Vicki during their engagement, having sex with a big black stud, he'd been replaying it all over and over again. Then he had begun to fantasize seeing Lisa having sex with a big black stud. Out of his clothing and crawling up onto the bed of his beautiful bride, Rick wanked at his cock in trying to get it stiffer and longer. But instead, the exact opposite happened as his cock failed him as it began to wilt right in his hand. And to make it worse, Lisa was rubbing her breasts up against him, teasing him with the tips of her nips and trying to arch herself up to his limp boner.
Being a desk clerk at this very hotel, Vicki had it all planned out, having made a duplicate card key that would gain her entrance to the honeymoon suite. Slipping into the suite with Deion, they peered into the large bedroom, holding back their laughter as the groom futilely tried to insert his limp dick into the hot little bride, still dress in her wedding gown. Then Deion was pulling the wimp off the bride and pushing him onto the sofa where Vicki awaited him. Wrapping her arms around his neck from behind the sofa, Vicki whispered "Brought you two lovebirds a special wedding gift! Watch as it's being unwrapped for your beautiful bride!" "Look at that! Don't you wish you were built like that? Sure makes your little wiener look rather pathetic, doesn't it!" she taunted. "Don't you worry none, Rickie! Your present will come ………..........…………….in about nine months!" she laughed.
Breathing through his wide open mouth, Rick watched as his beautiful bride squirmed and withered upon the king-sized bed as the black buck got his face down between her thighs and proceeded to eat her out. "Oooooooooooo …………………………..yesssssss …………..............…….yessssssssss ………………………yesssssssssssssssssssssssssssss ……………..............……..ohhhhhh, yesssssssssssssssssssssssssssss!" his bride screamed as she arched up and orgasmed right in the slurping mouth. With the muscular stud up on his knees and shucking at his boner, Rick heard his former fiancée whisper "Watch how your bride gets herself knocked up by a big black stud!" They watched as the bride wrapped her arms and legs around her black lover, his cock sliding in easily as her cunt lips flowered open around that same cock that had fucked her out of this world twice during the week, with just last night stretching her wide open before her sorority sisters. "There's no way you're going to please that bride of yours now …………........……..not that that pathetic weenie between your fucking legs!" Vicki gloated.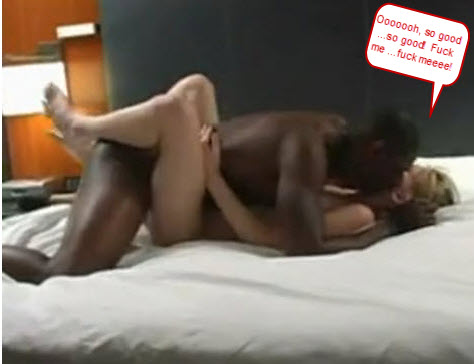 And how true that statement was! Rick watched his bride's eager coupling with her muscular black lover, arching her hips up to get more of his thick black boner up into her cunny. "Yes ……………………….yesssssssssss ………………………….oh, so goodddddddd …………………..so good ………………….fuck me ………………………fuck me …………………..fuck meeeeeeeeeeeeeeeeeeeeeeeeeeeeeeeeeee!" Rick heard his bride scream as the black cock pistoned in and out of her slick hole, ebony meat glistening from the lubricant. Bride fucked good, creamy goodies oozing out of her well-fucked twat, Vicki then whispered into Rick's ear when the doorbell rang "Got another surprise for you and your bride!" Vicki had gone to answer the doorbell and Rick heard her say "Right on time, Mr. Gonzales! Come right on in!" Rick looked towards the doorway as Vicki reappeared with this greasy looking old man who viewed the beautiful bride on the bed and exclaimed "Ma-ma-mia! Ah – Columba! It's Miss Lisa!"
As the old geezer began getting out of his raggedly clothed body, Vicki had returned behind the sofa to whisper tauntingly "Mr. Gonzales is the custodian at the school where Lisa teaches! Caught him ogling her sexy bod one day when I went to pick her up to buy the wedding favors! He's the only one at the entire school not to get invited to his big event! So, I thought the bride owed it to him for not inviting him! Fair payback, don't you think? If she gets knocked up tonight, better pray its by this fat old pig ……………….at least the baby won't be black .................................and you can pass the kid off as yours, huh!" Drugged and delirious, Lisa just wanted a cock in her ……………….any cock would do at this point! She had to spread her legs farther apart to accompany the wide girth of the man now atop of her. Wrapping her arms and legs around his fat greasy body, felt the short but very thick cock pushing into her slushy cunt, then heard a familiar voice from far away panting "Ooooh, Miss Lisa ……………………..oh, so prettieeeee ………………………oh, oh …………..........……….oh, yes …………………………oh, Juan give Miss Lisa nice wedding present ………………………..make prettiee teacher cute little baby!"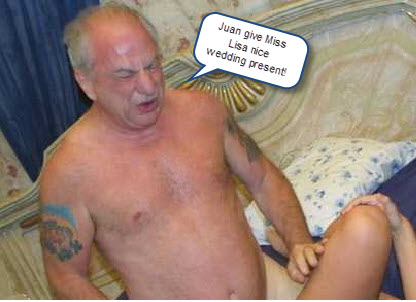 With Deion capturing the school custodian fucking the pretty teacher on her wedding night, Vicki planned on giving the old codger a copy of the tape for him to wank off to each night. 'Maybe he'll have the guts to blackmail the little bitch with ………..................…make her spread her legs for the likes of him once school lets out!' Vicki chuckled. 'You might as well, old man …………………cause I'm going put her ass out walking the streets at night ……………………..or better yet, have her wimp of a husband pimp her ass out to black studs to keep her pussy satisfied. As the fat greasy bastard puffed and wheezed as he humped into the prettiest teacher at the school where he worked, Vicki taunted the distraught groom by whispering "I think you shouldn't expect your wife to be home right after school let's out! Bet that fat old bastard's would love nothing better than having a pretty teacher do a strip tease for him in the classroom …………………..and fuck her right on the desk she teaches from!"
End of Story.