Grand Prize – The Governor's Wife! (2)
(m/f, i/r, n/c)
by
Black Demon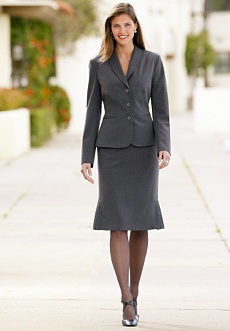 ______________________________________________
Standard Disclaimer!
This is a fictional story intended for Adults only!
______________________________________________
Getting to be top dog of the state had meant kissing a lot of babies for media attention, being underhanded and ruthless to his opposition, and at times making the kind of deals necessary to himself out of trouble. But now, Governor Mark Benton was really faced with a real dilemma, one that he had to think hard about. Head slumped into his hands, fear of his deep dark secret being splashed over the front page of the papers, he was dripping with perspiration for it seemed as if his life was slipping away from him. Married to his lovely wife of fifteen years, two youngsters in their preteen years, and now he stood to lose it all unless he complied with the bastard's blackmail conditions.
He had always tried to keep Jill and the children sheltered from the political spotlight, but as governor of this large state, such was next to impossible. Married to the former Ms. Jill Dalton, having fallen in love with her from their first date in college, Mark had managed to keep his forbidden secret from her. And Mark had fathered two lovely children with Jill, so why had he jeopardized everything, why couldn't he leave well enough alone. 'Why? Why? Why did I open myself up like that? I should know better, especially in my position with so much to lose!' he chided himself.
'Who? Who spotted me? What's he after? What does he want from me? How do I buy him off?' Mark wondered. In his first term of office as governor of the state, Mark wondered if it was someone he ad pissed off in shoving a bill down the throats of his opponent or did it go farther back prior to his election. Prior to his election, for for years, Mark had been the tough no-nonsense attorney general that had put the clamps down white collar criminals. The number of schemes, that his department had uncovered during his tenure, were in the hundreds with many spreading out far like that of a spider web.
It had indeed been a figure from his past that was now gloating and rubbing his hands together with delight. 'Ah, yeah Governor, it pay back time! It's been a fuck'n long time coming! Actually, I's never thought I'd ever git the chance to pays ya back fer putting me in the slammer!' gloated Antone Mutassa, a street bum who had done good but then his money making scam had fallen into the web of scrutiny of the hardass attorney general. 'Two fuck'n years in the slammer!' he cussed, slamming a fist into his palm as he recalled all those days in the cellblock just wishing that he could somehow get even with the bastard. And then his thoughts reflected back to seeing the newspapers articles, especially the many and frequent society pages that showed the high powered bastard with that beautiful wife on his arm, a trophy that Antone would surely enjoy tarnishing.
For First Lady Jill Benton, who had just turned thirty-eight years of age, her life had been one of prestige and the finest things money could buy due to family being one of the most prominent families on the east coast. 5'5", 118 lbs, long brown hair with a flawless complexion, she was a thing of beauty that most women could only become in a dream. After the finest of private schools, an Ivy League education, she had gone into the investment banking field and had become a senior vice-president before resigning to become first lady of the state. Raising two upstanding young teenage girls, Jill couldn't be happier in her life. Although she was well-bred with high society flowing through her blood, Jill displayed a very down-to-earth and related well to those less fortunate.
But then, there had only been one time in her life that made her cringe and shudder when the thought came up and Jill wanted to protect her two daughters from such ever happening to them. Along with other gals in the group she had been invited to a beach house by a new gal in the group who had transferred to the exclusive private girls' school over the summer. It would prove to be that one horrid time in her life that she had been rebellious and thrown caution to the wind, doing something that she would normally not allow to happen, which now constantly served as a reminder to Jill of what society required and demanded in order for one to maintain one's honor and reputation.
Upon their arrival, it had been a surprise to learn that her girlfriend had also invited her some of her old friends from her prior school, a public high school from the inner city with a rather wild reputation. Of the outside group invited, there were a few of the gal's girlfriends from the other school, and quite a few guys who apparently were on the football team. There was one guy there that she couldn't take her eyes off and he had really to eager to get to know her better. Tall, dark and handsome the fellow named Tyrone was …………6'3", 190 lbs. ………………….and black! Short of breath when she sat near him, Jill had trembled when his large calloused hand touched her.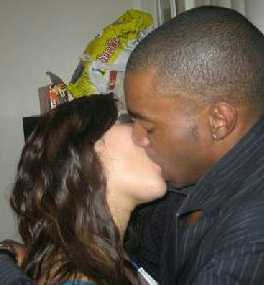 During that weekend, Jill got kissed for the very first time ………………..kissed by the handsome black stud! And then, on that last night, Tyrone managed to maneuver off alone behind some sand dunes. Inexperienced from being kissed, having a male touch her body for the very first time, Jill's body froze when Tyrone guided her hand over to his lap and guided her trembling fingers over the length of his manhood. Suddenly, as the handsome black stud attempted to get her blouse off, Jill realized what this could lead to and panicked. She tried to break away and run, but the young stud would have none of that, telling her "Ya white chicks are all alike! Jist a fuck'n little tease! Git a guy all worked up and try to run off leaving without putt'n out! Fuck'n bitch!"
Jill's mind had gone into overdrive as she sought to extricate herself from the dire situation that she found herself in. Having learned of Tyrone's scholarship offer to a major college, she had used that as leverage, telling him "I'll call the police ……………….you'll get arrested …………………..go to jail! You'll lose your scholarship!" That last comment had stopped Tyrone in his tracks, then he had sneered out to her "Okay, ya honky bitch ………………I ain't gonna rape ya! But ya ain't leaving me high and dry! Ya gonna git me off one way or another! Now, unzip me, bitch!"
With Tyrone towering above her, thick fingers twisting tightly in her hair, Jill had been forced to reach up and unzip the front of his jeans. The she had been forced to handle the thick sticky manhood that the teen possessed. Wrapping her trim fingers around the thick meat muscle, Jill obeyed the instructions given and began to pump it with her fist. Jill had never done such an obscene thing, but she had taken sex education in school and did know how and when a male achieved his sexual relief. To avoid being raped, Jill knew that she had to give him sexual relief and thus began to speed up her fisting to achieve the desired goal. But just when the thought entered her mind that she would get Tyrone off, Jill got the shock of her life when she was told "Uh-uh …………………..ya ain't gitting me off with a lousy handjob, bitch!"
Ever since that night, Jill shuddered and felt sick to her stomach each time that horrid nightmare came to mind. It was a night of horror that Jill had kept to herself throughout the years. There was absolutely no way that she would be able to live down the shame and ridicule if anyone learned of her disgrace that night. She had made the resolve to herself that no one would ever learn what she had done, how she had been forced to take Tyrone's black penis into her mouth and suck on it. Nor could Jill bring herself to utter out the details of that night, of how she had been made to fondle his testicles with her right hand, then to roll them in the palm of her hand and to squeeze them with her fingers.
Jill had been left there kneeling in the sand that awful night, hand clutching her stomach as her body heaved once, then again before she began barfing out all the slimy goo that had been ejaculated down her throat and lay puddled deep in her belly. Sick to her stomach, Jill knew that she could not tell anyone of the disgraceful act that had been forced upon her. If word got out, everyone would be looking down upon her as if she had been branded, and their stares would tell it all 'There's that cheap trailer park tramp that sucks black cock!' That awful taste in her mouth seemed as if it would remain with her forever. But this was a deep dark secret that Jill swore to herself would never be revealed.

Having met her husband at a society dinner when she was moving up in the investment banking field, Jill's parents couldn't be happier as Mark Dalton was also of social prominence and his family also well know in the northeast. During her college years, Jill naturally had romantic interludes but nothing serious, and the marriage of Miss Jill Benton to then Senator Mark Dalton was the society event of the year. They loved one another and after five years of marriage, they had become proud parents of two wonderful little girls. The affection and lovemaking shown to her by Mark throughout their marriage certainly had not prepared Jill for the deep dark secret that her husband now feared would become public.
The shame and ridicule that he'd surely face was not something that Mark could handle, not like that of an adulterer getting caught in an affair with another woman. Something like that might be eventually forgiven by Jill, though not likely, but there would be a chance of their marriage surviving, at least for the sake of the children. But in looking at the picture of him with his pants down, he'd never be able to live this down, not with his cock stuck up a teenage boy's butt. 'All those years of holding back the urge! And then to let my guard down with that handsome young teen!' he dwelled. 'Bisexual' was the correct term, but Mark knew that the outraged public would be labeling him as 'Gay! A faggot! Homo! Fag!'
And the thought of Jill and their two children learning of this was too much, as Mark's head slumped in his hands. The email had indicated that tracing the source would do no good as the bastard had taken the precaution of the signal being bounced from several different computer sources, and Mark feared the worst that even if traced, who could he confide in to take care of his problem. Even with the powers of governor, the risk was just too great to having anyone else learning of this, multiplying the risk that his tryst with the teenage boy would become public. The question now was whether or not he could afford the blackmailer's price to keep his secret from being made known.
Having just replied by email and furnishing his private cellphone number, Mark was startled by the immediate ringing of the phone in his pants pocket. Looking at the number from where the call originated, he saw that it was from an unknown number and there was no caller identification associated with it. "Hel …………….hello!" he hesitantly answered, then shuddered upon hearing a male's voice greeting him with "Hello, Governor! Did ya like that shoot I's sent ya in the email? Ya sure had me fooled! Never thought ya were one hiding in the closet! Sure would make a great headline, don't ya think – 'Our Gov's a faggot!'
"What …………..…………what do you want ……………………how much …………………for the negatives?" Governor Benton stammered out. "Now, now, Governor …………………..don't git yerself all up in a frazzle ………………..I's can be quite accommodating ………………………..like the saying goes 'Ya scratch my back and I'll scratch yers! But in this case, as ya got to scratch yer woodie up that buggar's ass ……………………….I wanna scratch mine up in yer wife's that tight little pussy!" "But ………………….but …………………………I …………………..I could never get Jill to ever agree to that!" Mark stammered back. "Now, Governor …………….. it ain't that hard ……………….jist create some excuse …………………….like there's been a threat made against yer family and ya's needed some security put on yer wife!"
On Monday morning at the governor's mansion, at the breakfast table with his wife, Mark then broke the news to Jill that "I didn't want to worry you, hon ……………but there's been some reports coming in on possible security threats against the Governor's office ………………so I have a fellow that'll be assigned to your security as of this morning! I don't think the threat is serious but just as an added precaution! I wouldn't be able to forgive myself if something happened to you, especially if it could be prevented! And such security is already allocated for in the State's budget!" As Jill became concerned as he had expected, Mark reassured his wife that all precautions had been taken and the head of security found a reliable fellow to look after her safety.
Wanting to make it seem as if all had been, Mark had earlier instructed his security chief of a 'personal' friend whom he had known for years had come into town and that he wanted to fill have him assigned as security for Jill. "Don't worry about the background check, I'll vouch for him as he did some work for me when I was in the senate!" he had advised. Giving the name of 'Antonio Morton' just in case a security check was later done, there would be the criminal background popping up on the bastard blackmailing him. Mark had cringed upon meeting his blackmailer, who had smiled widely and greeted him with "Hey, Governor ………………long time no see!" With his some of his staff present, Mark had to force himself to smile and extend his hand out to greet the fuck'n bastard!
Introduced to the man assigned as her security, Jill cringed at the sight of the big burly black man. Although he was dressed nicely in a suit and tie, the enormous size of the man made her shudder, but she could only surmise that his snarling looks made him appropriate for the job if there was a real threat out there. Jill was certainly glad that the black buffoon sat up front with the chauffeur and not next to her in the back of the limo. In the backseat of the limo, looked up when she heard Mr. Morton's gruff voice asking "Are you okay back there, Mrs. Benton?" Jill sucked in her breath in seeing the wide smile on the black bastard's face as his eyes traveled down from her face to her heels and back, as she then stammered out "Yes ………………yes, I'm fine!"
Panting in nervousness, Jill felt a real feeling of creepiness after the bastard had eyed up her body. It had not been the kind of surveillance scrutiny that he had provided after opening the limo door for her, for it felt like the obnoxious bastard was looking through her clothing and fantasizing just what were under them. As the bastard's leering stare had finally ended and was turning back to the front, Jill swore that the bastard was licking his lips when doing so. Shuddering at the horrid thought of Mr. Morton's large calloused hands touching, Jill could not fathom the idea of being alone with the man, let alone having him touch her. Mouth watering, images of that night of horror began to flood her mind once again, Jill panted in nervousness at the recollection of that first time in her life ……………the first male penis taken into her mouth ………………the only male penis to part her lips …………………….that black penis that had ejaculated down her throat!
Antone (aka Antonio) had seen just how jittery and nervous the First Lady had gotten when he blatantly eyed her up from head to toe, making him wonder 'What deep dark secret is that purty little lady hiding?' Having been (and still was) a womanizer, a pimp, and also a rapist had Antone trying to figure out just why the lovely beauty had reacted in such a manner. 'Shit, she's gotta be hiding something! A deep dark secret, from the past, perhaps! Something of that sort! Gotta be!' he surmised, otherwise 'In her position, she'd figure that she could get me replaced right away with the snap of her fingers …………..being First Lady and all! So why's she so hot and bothered by me eyeing her up like that?' 'Can't be jist her wondering what it'd be like to git a big black dick up her tight little twat! All them white bitches wonder about that! Gotta be some kinda deep 'dark' secret she's hiding! Maybe the Governor ain't even got a clue about it, heh, heh!' he surmised.
Upon retiring to the bedroom that evening, Jill lay on her side the king-sized bed wide awake, taking deep breaths as her mind formed images of the new private security guard assigned to protect her. Closing her eyes, events of that haunting night played back in her mind, causing Jill to squeeze her thighs together as she shivered in remembrance of the very first male cock that she had ever handled. Having her fingers wrapped around the throbbing muscle, unable to fully encircle it, Jill recalled how she had shucked at the fleshy stalk in her frantic attempt to get it to ejaculate its filth harmlessly into the night's air. Then she recalled how she had fondled the swollen testicles in her palm, squeezing them with her fingers, trying desperately to achieve the desired goal and how that had also failed.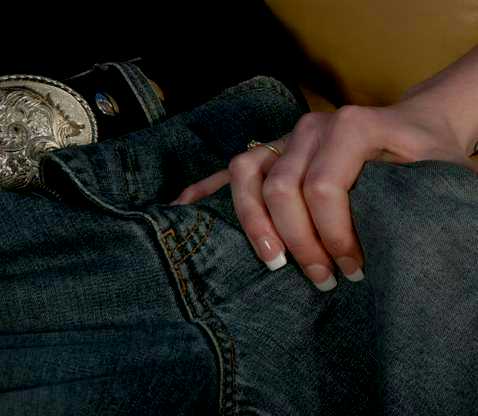 Jill's mouth began to water as she recalled how Tyrone made her perform the humiliating act of taking his filthy black cock into her mouth and then how he began forcibly shoving into her reluctant mouth. She recalled how her mouth had begun salivating around the fleshy shaft as it pistoned in and out, how thick her saliva had suddenly gotten, at which point Jill had come to realize that Tyrone's thing had been leaking in her mouth. She had tried to spit 'it' out at that instant but Tyrone had both hands clutched to the back of her head and kept her from pulling her mouth off the expanding bulb of flesh. Jill shuddered as she recalled how thick the fleshy shaft had been at the entrance to her throat, how it had suddenly recoiled and her mouth was suddenly flooded with thick slimy goo.
Unable to spit out the filth as her mouth was plugged by the still erupting stem of flesh, Jill was then forced to swallow it as there was no where for it to go. Swallowing once, then again, but still more of the filthy slime was pumped into her mouth. Finally it had come to and end as a sated Tyrone eased his manhood from his lips, leaving her kneeling there in the sand dune as her petite body trembled. And then her stomach had rebelled against the slimy lake in her belly, causing Jill to bend over into the sand as she began retching her guts out. Shuddering from the stench of male semen, wiping the wet splotches from the front of her lavender sweater, she then made her way back to the beach house.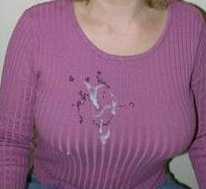 Jill had never again seen the handsome black stud who had intrigued her so, to the point that she had done the unthinkable with any male before then or ever since, not even with her own husband. But she had seen his picture in the sports section, read the articles on what a star he was on the field, even getting to see him on a televised game. Then Tyrone had gone on into the professional ranks, drafted by her husband's favorite team, and thus he'd be on each weekend when her husband tuned in. Each weekend, as Jill joined her husband in the den to keep him company, she'd wonder what kind of reaction Mark would have if he learned that she had sucked off the big black stud playing of his favorite football team.
Prior to having breakfast the next morning, Governor Benton's private cellphone rang and his stomach churned in seeing who was calling, causing him to answer with a mere "Yes?" "That's one purty woman yer married to Governor! She's one hot little number! Too bad she's married to a fuck'n queer! But in gitting to size up that purty wife of yers yesterday, I's can tell ya one thing, Gov …………………..she's got a thing fer black cock!" his tormentor advised. Rolling his eyes, Mark did not respond as he figured that his blackmailer merely wanted to go on taunting him. But then he was surprised to hear "Think I'm fooling, Gov.? Ya go and ask that purty wife of yers if'n she wants me replaced! See what she says! Go on! And if'n she says fer ya to replace me, we'll work out another deal and I'll leave yer purty wife alone!"
Pretending to read the newspaper over breakfast, Mark was really glancing over to see his wife's reaction when he told her "Honey, after thinking about, I just realized that I should probably have assigned someone more refined to be your security! I'll have the head of security go over the list and have someone more appropriate assigned to you!" From the corner of his eye, Mark observed his wife stiffen at first but she did not respond immediately, getting him to think 'That prick's full of shit! At least now, if he keeps his word, Jill will no longer be a bargaining chip to buy off that black bastard!' But then Mark could only swallow in disbelief when his wife advised "Honey …………..that fellow Antonio is a bit crass ……………….but he does seem to put my safety at the forefront! Don't replace him …………………I really do feel safe with him around!"
In the back of the limo on his way to the legislature, Mark complied with his blackmailer's instructions and called his cellphone, and when it answered he was asked "So what's the verdict, Governor?" "You ……………………you're still assigned to her!" Mark stammered. "Really, now? Yer wife didn't tell ya about how she was shaking when I's eyed her sexy bod up and down when she was sitting in the back of the limo? I's knew I's read that sweet little honey of yers right! I's swear she's got a thing fer black dick, Governor ………………….don't think its jist the normal fantasy either …………………..but she's hiding something from the past! Leave it to me, Governor …………..and ya'll git to learn all about it ………………TONIGHT ………..and maybe git to see her satisfy that craving of hers, heh, heh!" his blackmailer taunted before hanging up.
That night at the dinner table, Mark was nervous as hell at what he was about to do, but also anxious as hell as his cock twitched with excitement. He advised Jill that "It won't look good if I skip out of the scheduled meeting with those senators on the fence about the budget, even with security being beefed up due to the threat! I'll probably be gone for a few hours, depending on how long it takes to get those senators lined up! I don't want you to worry about anything so I'm going to station Mr. Morton outside the front door tonight! If I get back early, perhaps we can go out for some dessert and after dinner drinks!" But having given the limo driver the night off, Mark would only be going to the empty maid's quarters located on the far side of the property.
At the cottage across the way, after telling Jill he was headed off and that Mr. Morton had arrived, Mark listened for any sound coming from his cellphone that had a dialed connection to that of his blackmailer's. Meanwhile, he turned on the three monitors, of which each was connected to one of the three hidden spycams that his blackmailer had placed in the living quarters earlier that day. With each monitor turned on, Mark saw that the first was located in the living room, the second was in the master bedroom, and the third was in the master bath. He breathed hard, wondering if his blackmailer was indeed right about Jill, and waiting in suspense as the bastard had advised that he was not going to make the first move ………….that 'yer little sweetie's gonna be the one'!
Through the bedroom monitor, Mark observed Jill going to the closet door, then saw her reaching in to retrieve a dress. Watching in awe as Jill got out of the simple housedress that she worn for dinner, he watched as she slipped on an elegant grey outfit, then slipped into her black heels. After his wife had donned some pearls, Mark saw her disappear from the bedroom monitor and reappear on the one covering the living room, then she could be seen opening the front door. Through his cellphone, he could hear the conversation taking place – Jill: "I ………..I …………I'm a bit nervous being in here alone! This security threat has me a bit unnerved!"; Morton: "Don't ya worry none, ma'am, I see that nothing happens to ya! Trust me!"; Jill: "I …………….I …………it would make me feel much safer if ……………..if you were in here!"; Morton: "Well, ma'am, I really should be out here ………………………but if'n ya insist …………!"; Jill: "Yes ………………….yes ………………….please …………….please!"
With the front door locked, after having invited the big security guard in, Jill's heart thumped madly as her body trembled with nervousness. Alone in the house with the big muscular security guard, she looked at his large ebony hands and was reminded of that night in the sand dunes. Jill trembled as the gruff voice asked "Ya feeling safer now, Mrs. Benton?" Panting for breath, unable to verbally answer, she nodded a 'yes' as her petite body visibly trembled with nervousness! That's when Antone boldly ready out to touch and caress her bare arm, causing the lovely wife to gasp as goose bumps immediately appeared on her soft creamy white skin. Then he slowly let his fingertips drift downward, touching and caressing the palm of her hand, finally down to finger and toy with her diamond ring and wedding band.
From his vantage point in front of the monitor, with the lens of the camcorder zoomed in to where the blackmailing bastard was making his move, Mark clearly could see his lovely wife trembling but not pulling her hand away. 'My, God ………………..she's not even attempting to pull her hand away from him ……………………letting him touch her! He must be right! The bastard must be right!' he surmised. As his heart thumped wildly in his chest, Mark then heard the bastard's voice telling Jill that "Unless my figuren's all wrong, I's think that the purty First Lady's got a thing fer some black cock!" Mark looked on and saw there was no response from his trembling wife as the bastard's fingers continued toying with Jill's diamond ring and wedding band, making him think 'He must be right! Otherwise she'd surely pull her hand away!"
Mark's mouth watered and his cock throbbed in his pants upon hearing his blackmailer inquire of Jill to "This ain't the first time a black stud's touched ya like this, is it? Tell me about it! When was the first time?" After a bit of silence from Jill, Mark watched and listened as wife stammered at first before blurting out that "It ………………….it was during my senior year in high school …………………….a get together at a friend's beach house …………………….she had invited some of her friends from the high school she had transferred in from! One of them …………………..a handsome black teen ………………………we kissed ……………………….we were alone behind some sand dunes when he put my hand on his ………………his big 'thing'!"
"Is that all that happened at the beach house, Mrs. Benton? Did that black boy end it there? I don't think so! And all these years ya've been dreaming about him, haven't ya? C'mon, what else happened in the sand dunes!" Jill heard her the gloating bastard demand as he placed her trembling hand on his growing bulge. At the feel of what was throbbing under pants, Jill shivered with nervousness as her hand instinctively squeezed upon the thickness as she panted out "I ……………….I fondled his ………………..his 'thing'! Stroked it with my hand ……………….pumped it in my fist ………………..but he wanted more ……………….made me ………………….made me take his 'thing' into my mouth …………………..suck him ………….…made me fondle his testicles ……………..made me suck him till ………………….till ………………..till he did it ………………………in my mouth!"
'My, God ……………………….she's sucked off a fuck'n black cock! Damn, each time that I tried to put it in her mouth and she refused, I thought it was that it was something she considered to degrading for her to do! To think that she let some black teenage dude cum in her mouth when she was in high school! What a bitch! And now she's feeling up that black bastard's boner! Jezz, is she wanting to go down on him ……………….to relive that night back in high school ………………………to relive that experience of sucking on a black cock ………………………..to relieve the experience of a filthy black cock shooting off in her mouth?' Mark wondered, watching the monitor intently as Jill was now tracing the outline of the lengthy boner hidden under the fabric.
"Ya wanna suck some black meat again, don't ya, Mrs. Benton! Right here ……...now ……………..right here in the Governor's mansion ……………………..yer gonna git down on yer knees and suck on my cock! Yessirree …………………….the purty First Lady's gonna git down on her knees and suck some nigger dick! C'mon, Mrs. Benton …………..go fer it ………………….git down on yer knees and go fer what ya've been dreaming about!" Antone tauntingly urged. As the trembling beauty's knees bent and she knelt before him, Antone watched as she reached up for his belt buckle. That undone, the beautiful First Lady was then undoing the button at the top of his pants as Antone stood there with hands on his hips.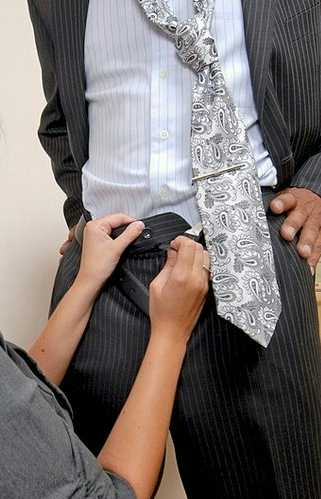 With wide eyes and jaw dropping, Mark watched in awe as his beautiful wife quickly worked the bastard's pants down, then did the same to his jockeys. Then, without hesitation, Jill grabbed the thick cockstem with her left hand while reaching out with her right. Seconds later, his wife was shucking at the thick black stalk while rolling the bastard's large nuts in the palm of her hand, all while the bastard taunted "Oh yeah, Mrs. Benton, that's it ………………..that's it ……………………that's how to roll a guy's nuts! Not very First Ladylike but ya don't wanna act like no lady, do ya, Mrs. Benton? Now, why don't ya do what ya been dream'n of all these years ……………….go down on me ……………………..put it in yer mouth, Mrs. Benton!"
Jill could not believe what she was doing as it all seemed like a replay of one of her constant dreams, down on her knees and doing the unthinkable ………………putting her mouth over a filthy black cock and sucking on it! It brought back memories of that night back in her senior year of high school, especially when the male above her began grunting out his pleasure after having wrapped his fingers tightly in her long silky hair. For Jill, being down on her knees and performing this vile act was so degrading, yet so very exciting! Shivering with excitement at first, Jill then began shuddering in fear as the bloated cockhead was being pushed down into her throat.
"Gaaaaaaaaaa …………………….gaaaaaaaaaa …………………….gaaaaaaaaaaaaa!" was what Mark could hear through the monitor as the black bastard was now fucking at Jill's face with long deep strokes. The bastard had released one hand from her hair to reach forward and made her release her hand wrapped around his cockstem, so now he could shove his entire length down into her throat. With both hands again wrapped in Jill's long silky hair, it was obvious of his intent to fully bury his lengthy cock down into her gagging throat. As more and more of the ebony shaft began to disappear from sight, Mark realized that there was no where for it to go but down into his wife's throat as the bastard began to face-fuck her.
"Ahhhhh, my Goddddddddd …………………..ahhhhhhhhhhh …………………..who'd have thought that the Governor's pretty wife was such a whore fer some black cock! Ah, yeah, go fer it, Mrs. Benton! Yeah, suck on it ……………………suck on my's big black dick! Ooooooh, yeahhhhhhhhhh ……………………..gimme head, baby!" Antone panted out in pleasure. Pulling her head to him as he pushed his hips forward, Antone ground his pelvis into her face as he taunted the beauty and her watching husband, laughing heartily with "How's that, sweetie, long enough fer ya? Got my full twelve incher down that purty throat of yers! Like the feel of yer pert little nose buried in my kinky short hairs, huh?"
Mark watched intently with his mouth wide in awe as this was certainly better than watching some slut in a porn movie giving head. This was his beautiful wife, the First Lady of the state, beautifully dressed and down on her knees in the Governor's mansion while giving head to a lowly black bastard. Never in his right mind, nor even in his wildest fantasy, would Mark have dreamt up such a wild scenario that was now actually taking place. Then the hump action of the blackmailing bastard fucking Jill's beautiful face stopped suddenly, with the lengthy cock buried to the hilt and the muscular black body began to shudder in spasm-like motions.
The contrast of black and white, with the bastard's black ass being clutched by Jill's ivory white hands, it was obvious to Mark what was not taking place. Then his blackmailer looked up at the camera with a weary smile as he released one hand from Jill's hair to signal him with a wave for him to return. As each monitor was hooked up to a recorder, Mark figured that he'd have to check out what he missed later as he got up to return to the mansion. His swallowed nervously as he made his way back, remembering that he was to purposely fumble with the front door, then to call out loudly in announcing his return. He certainly wanted to see the tape as to Jill's panic when he called out, especially since his blackmailer advised that he be keeping his cock in her mouth till then.
Stomach queasy from the warmth in her belly, Jill flicked her tongue up against the underside of the bloated flange as the last remnants of male lust oozed out onto her tongue. Then panic set in upon hearing her husband's voice calling out "Honey, I'm back early! Things got wrapped up right away! Think I'll get myself a drink to celebrate getting that accomplished!" Trying to pull back desperately, unable to unmouth the cock in her mouth as her head was being held firmly, Jill pleadingly looked up at the gloating bastard to release her. Although the bastard did pull his cock out of her mouth, his fingers still had a firm grip in her hair and kept her there on her knees ……………..just so that he could then rub his slimy wet cock all about her face! Finally, the tight grip upon her hair eased and Jill was able to get up from the floor and hurriedly make her way to the master bedroom before her husband came in with his drink.
As Mark entered the bedroom, seeing that the bathroom door had not been closed, he peered in to see Jill leaning over her sink as she brought some water up to wash her mouth out. "Are you feeling okay, honey?" he asked. Mark observed his wife tremble and swallow deeply as she stammered out her reply that "Ye ………………yes, I …………………I'm fine! Just a bit of a queasy stomach!" "Made a drink for you, if you're up for it, hon! Looks as if the problem has been solved but I'm on call just in case I need to twist a few more arms!" Mark advised as he set the glass down on the sink. Once the water was turned off, he observed Jill pick up the drink and take a big gulp of it as she came back out into the master bedroom. "Saw Antonio out there! Says you felt more secure having him staying inside! We can have him stationed inside at all times from now till the threat is resolved!" he advised
Watching as his wife took another big gulp of her drink, Mark wondered how long it would take and just what was contained in the capsules that Antonio had left on the bar to administer to Jill's drink. With a half of her potent drink consumed, Mark figured that it wouldn't be too long before. Seeing the tip of Jill's tongue licking at her lips, Mark wondered if it was the liquor that she was savoring, or the remnants of slimy cum that had filled her mouth earlier. If he was correct in surmising, Jill would be in no condition to go out for that dessert and after dinner drinks that they had talked about earlier, especially with the horny bastard waiting for the signal from him.
Having gotten himself a drink, Antone smiled in seeing the governor step out of the master bedroom and looking down at the carpeting in dismay. The time had come and Antone walked passed the headman to peer into the master bedroom. There on the bed was the lovely First Lady, still fully clothed and passed out on the king-sized bed. Stepping in, with the governor behind of him, Antone smiled as he turned to hand his drink over to the governor before proceeding to undo the buttons of his shirt. Pulling off his shirt to bare his muscular chest, he tossed it atop of the nearby armchair. Then, his pants were unbuckled once again, only this time he announce that its "Time fer me to breed that beautiful bitch of yers, Governor!"
Mark watched as the black bastard moved toward the bed where Jill lay, then watched as his blackmailer reached out to caress his wife's sexy ivory legs with his ebony hands. 'Thump' came the sound of a black heel falling onto the carpet, then a second 'thump' sounded as the matching pair lay on its side. Then Mark was called into action as his wife was turned onto her side as his blackmailer advised "C'mon over here and unzip yer wife's dress fer me, Governor!" That done and having pulled down the long zipper down the back of his wife's dress, Mark then proceed to comply with the order to unhook Jill's bra before easing her down onto her back.
Dress and bra pulled from her sexy body, Mark watched with anticipation as the thick ebony fingers were being inserted into the waistband of his wife's silky white panties. When that final garment was peeled down Jill's ivory white legs, Mark shudder as his blackmailer wanted him to "Git yerself a feel of a 'real' man's cock, Gov!" After hesitating, the bastard growled at him "What's the matter, Gov? We's both knows ya got a thing for a guy's boner! Come and feel what I's gonna knock yer purty wife up with! In fact, ya's gonna guide it in fer me! And then ya's gonna roll my nuts in yer hand and feel'em pop when I's jizz her!"
For Antone, although he really didn't enjoy having a guy touch his cock and balls as he was no fag, this was certainly an exception as it was the governor guiding his throbbing hardon to his beautiful wife's tight little cunny. Cock held at her sex slit, Antone grasp the petite beauty's trim hips, then gave a might lunge up into her. Embedded up in the tight slit of the state's lovely First Lady, he then told her fag husband "Okay, now roll my nuts and git'em all primed up fer yer beautiful wife! Git'em all filled up with jizz cause I's gonna knock yer purty bitch up good!" Although her body was limp, getting to shag the drugged bitch with the aid her faggot hubby, made the rape fantastic for Antone.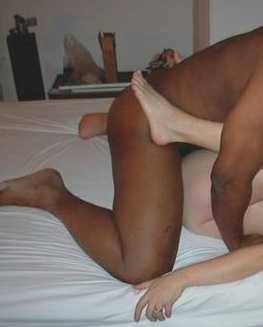 The only thing that could be better was having the bitch fully aware of his fucking it to her. But that was soon to come, for when she awoke when the drug wore off, it would be with his cock still buried up in her twat. Raping the beautiful bitch, burying his cock till his crotch rubbed against her silky muff, Antone then unleashed a pint full of his hot potent seed deep in her womb. Finally spent, Antone eased his cock out of her raped slit, then turned to the woman's husband to advise "Go ahead, Governor! Git down there between yer wife's sexy legs and eat out my cum!" As the governor hesitated, Antone then growled "C'mon, Gov, I's knows ya like to eat cum! Ya ain't gonna suck my cock like ya did to that boy on the tape! Ya's gonna suck it outta yer wife's cunt!"
Hours later, when Antone felt the beauty stir beneath his body, he gave her a twitch of his cock. He felt her body suddenly stiffen, and thus he twitched his cock within her once again. Looking down at her face, the sight of her eyes widening in horror was just fantastic as she panted out "Oh, my God ………………….oh, my God ……………..my husband ………………………..where's my husband?" "Don't ya worry none, Mrs. Benton …………………….Governor had to go back out to the legislator to meet with the senators to get them back in line!" he advised, then added "Now let's ya and me fuck some more!" "No ……………….no ………………….this is rape ……………….I didn't want this …………………pull it out ……………………….pull it out!" the beauty cried.
"C'mon, Mrs. Benton ……………………ya've been dream'n about this all them years!" Antone gloated as began fucking at her. She tried to push to push at his shoulder at first, squirming and trying to extricate herself from under him. It was just what Antone had wanted, the feel of her fighting against him rather than the limp fuck session that he had with her earlier. But soon her pushing up against his shoulders ceased and her trim fingers were then clutching at him as his cock sliced in and out of her. Her kicking and trashing legs had also ceased their frantic movements as he felt her legs encircle his butt and ankles lock upon one another as she arched up each time he thrust into her.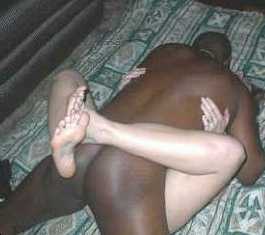 Back at the empty maid's quarters, Mark watched the bedroom monitor as his lovely wife copulated with her black bastard security guard. Seeing the long black cock slicing in and out its full twelve inch length, Mark then heard his wife moan "Oooooooooooooh ……………………….ohhhhhhhhhhhh ……………….………..so bigggggggggggg ……………………..so bigggggggggggggggggg! Ohhhhhhhh ………………….fuck me …………………….fuck me like a whore …………………………fuck me like a whore ……………………make me your whore!" Mark was stunned when the big man suddenly stopped in mid-stroke, demanding that Jill beg for him to cum in her if she wanted more, making her cry out "Yes ………………yes ……………….fuck me ………………fuck me …………………….shoot it ………………….shoot it in me ………………….shoot your cum in me …………………………knock me up with your little black bastard!"
That next weekend, making that scheduled conference at Myrtleville, Jill was to attend a women's league conference while Mark was to give a speech at the town center. With several rooms reserved for their entourage, Jill was rather nervous and wondered what Mark's reaction would be when Antonio advised that "There's some security concerns for your safety here in Myrtleville! Might be best we improvise some and keep a tighter security! Governor, you should take one room with Jim inside the door to stand guard! I'll stand guard inside the doorway for Mrs. Benton's room! And we'll have a security team standing guard outside each room! That'll give us double security!"
Jill was quite surprised that he husband had readily agreed to that suggestion, saying that it was an 'excellent idea'! She swallowed nervously, knowing that Antonio would not be stand guard inside the doorway but giving her rather closer protection, very close since he obviously intended on being in bed with her. Little did Jill suspect that it was her own husband who had come up with the idea in the first place, thereby giving him the opportunity to sleep with his male lover, the nineteen year old he hd been photographed with and who had recently been hired to serve as his chauffeur.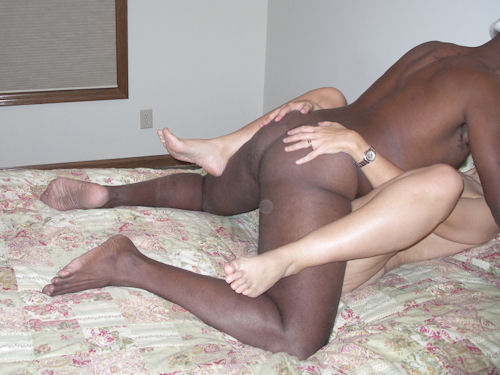 That next week, it was Jill who suggested the same sleeping arrangements, for the sake of the Governor's saftety and besides she felt more at ease knowing that security was so nearby. Having now sampled black cock, she craved for the big fuckstick to fill her twat once again. It mattered not if it was the worst time of the month to copulate with a man other than her husband, she needed it bad and threw caution to the wind. But her foolishness would be short-lived, with morning sickness commencing that next month and the home pregnancy test proved positive. And with her husband too busy with politics and his schedule, along wtih their new sleeping arrangement for security, Jill had no doubt as to who was responsible for knocking her up!

End of Story.