Hotel's Hidden Horror - III
(m/f, n/c, i/r)
by
The Samurai Stud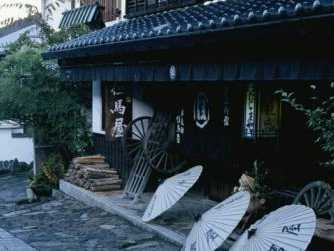 ______________________________________________
Standard Disclaimer!
This is a fictional story intended for Adults only!
______________________________________________
************ ***********
Note: The story below is a story in itself. However, it is also a direct continuation
of the earlier stories entitled: 'Hotel's Hidden Horror – I & II'
*********** ***********
Being able to sate his evil desires each night, thanks to the devious plan that he meticulously followed to date, Masao Otake began to ponder other options that he could partake in. With a few more carefully thought out provisions added to his current plan of action, Masao figured that the future prospects could greatly expand upon the number possibilities that he had limited himself to up till now. The Emerald Regency Hotel purchase had been an unbelievable stroke of genius on his part, as far as Masao was concerned.
Till now, Masao had targeted beautiful women checking in all alone, seeing that they were assigned to the retrofitted rooms. He had finally retrofitted every room in the hotel, so it mattered not which room the lovely guest was assigned to, for Masao could now gain entry to each and every room in the hotel, even if the so called security locks and bolts had been secured by the unsuspecting guest. And the special pot of tea, provided free for all guests at night, certainly did the trick.
He had finally made some inroads with possibly landing a major airline's account to house their flight crews, assisting them with a very reasonable rate when their main hotel had gotten overcrowded the past month. Masao now figured that a promotion by the hotel featuring the airline might just do the trick for when the contract bidding came up later for Transpacific Air. 'Yes, an air/hotel honeymoon package might just do the trick! I give them free publicity and they get the full ticket charge while basically giving the room away ought to do it!' he thought.
With the hotel doing fine on its own, giving away a dozen rooms each night wouldn't hurt, besides Masao wasn't in it to make big bucks. But, as the saying goes, nothing's for free! The one thing and only thing that Masao craved for was beautiful American beauties and as far as he was concerned, they were priceless! And as for that first time assisting Transpacific Air in putting their flight crew up at a cheap rate, Masao had been adequately compensated in return. Yes, indeed, drugging and raping that beautiful blonde American flight attendant was absolutely more than he could have asked for!
As today was September 4th, it was a milestone surpassed, with two full calendar months having gone by since he had taken over ownership and management of the Emerald Regency. His ultimate goal had been reached without any hint of a problem, thus Masao was beaming with delight and looking forward to the future. 'Yes, two full months have gone on by, 61 days and nights! And it's been a real thrill each and every night, heh, heh!' he gloated.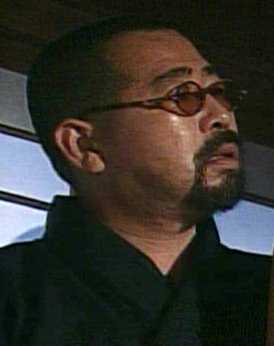 Masao had every reason to be as elated as he currently was on this day. He had probably set some kind of record, or if not as yet, he would soon be setting one. A record that no one knew about, nor would he dare boast about, not unless he completely lost his marbles. Indeed, probably no one surpassed the mark Masao had set in his hotel since taking it over, that of drugging and raping sixty-one lovely American beauties in that two month period!
"61, thus far! 61 lovely American beauties!" he gloated proudly. With a live telecast of an American baseball game currently on as it featured one of the heralded Japanese stars making the big leagues across the ocean, he heard the announcing of the batting average for the player as being an excellent .351, Masao chuckled 'I wonder what kind of batting average I shall have? Can I go at least .400? Now let's see, batting .400 with 61 at bats, that would mean getting at least 25 hits!'
'Heh, heh, in my case, that would mean knocking up 25 of the 61 of those lovely beauties …………….and what a pleasure it was in just going up to get into the battter's box each time!' Masao chuckled, reaching down to grasp his growing boner, grabbing the handle of the bat he had used each time. 'And every hit for Masao would definitely be equivalent to a home run, knocking it out of the part ……………………or for Masao, that would be 'knocking up' the beautiful American bitch!' he mused.
Today, Masao anxiously awaited the start of the new promotion that was about to commence. As Transpacific had been quite pleased with Emerald Regency taking the lead role in handling the promotional expenses, the airlines had given a discount off the fares to the dozen couples grabbing the first week's promotion, a special that was coordinated by the travel agency owned by Masao's old friend. With twelve honeymooning couples checking in during the next seven days, the first three on this day for a week's stay, Masao would soon fulfill another of his fantasies.
To prevent just any couple from booking on this special promotion, Masao instructed his friend's travel agency that as it would require a faxed copy of the couple's wedding invitation before a confirmation of the booking could take place. Another requirement was that the trip take place within a week of the wedding date, that was indicated on the announcement. A nice legitimate means of screening out those not qualified, but for Masao, it would assure him of getting himself a piece of some really fresh meat, that of a newlywed American beauty.
A very devious plot indeed, one that would require even more meticulous planning on his part, as now it was not just one person needed to be drugged but two. Realizing that the male might not be turned on to a pot of hot tea brought up by the geisha girl, Masao decided that for the honeymooning couples, they'd be offered a pot of hot tea along with an evening nightcap during their stay, compliments of the hotel. And with a total of twelve couples checking during the week, that would give Masao some leeway, just in case some of the brides just didn't turn him on.
Of the three couples checking in later that day, Masao had his mind pretty much set on one honeymooning bride, that of the new and lovely Mrs. Megan Minter. Masao had looked at the faxes of the wedding invitations forwarded by the travel agency with the bookings and had noted on the bottom of it noting a website address of being thefuturemintons.com. In pulling up the site on his computer at that time, Masao had immediately gotten a hardon in seeing the engagement pictures of the bride and groom along with photos of them during their courtship and even growing up background and pics.
A wonderful day in our lives
is drawing near.
We would be honoured and happy
if you would share
the joy of this union before God
our daughter Megan Lerner
and son Tom Adam
will be united in marriage
on Saturday, September 2nd
two thousand and six
at two o'clock in the afternoon
St. Timothy's Church
Scotsdale,, Arizona
a reception will be held at the Lake Hayden Resort
in Scotscale, Arizona
Mr. & Mrs. Richard Lerner
& Mr. & Mrs. Ralph Minter
visit us at: www.thefutureminters.ccom
According to background info provided on the newlyweds, the new Mrs. Minter was formerly Megan Learner, 24 years of age and a graduate of Southwest School of Nursing. It also advised that the lovely bride was currently employed as a nurse at the Sunrise Mercy Hospital in Arizona. Long silky blonde hair, beautiful and flawless ivory-white body depicted in the various pictures, Masao had definitely built up his lust for this lovely bride over the past few days. And there had been a note indicating Davidson's Studio would be upload pictures of the wedding that week following the big event.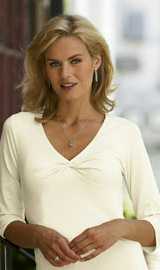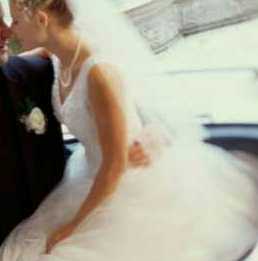 Pulling up the wed site once again, Masao smiled widely as he was greeted with a new picture on the newlywed's homepage, one with the lovely bride and the lucky groom on their wedding day. And what a beautiful picture it was, making Masao's boner even more rigid as he took in the lovely bride kissing the groom as they sat in a convertible that would be whisking them away from the church. 'Ooooh, Masao must have those beautiful lips around him! Hmmm, I wonder if it would work? Yes, yes, Masao must indeed give it a try!' he pondered as his devious mind began calculating his chances of pulling it off.
With the three honeymoon couples checking in, although the other two brides were equally attractive, Masao had his mind already made up and he was intent on sampling the charms of the lovely Mrs. Megan Minter. This would be much more complicated, as Masao must be certain that both husband and wife were out cold from the potent drug that he would lace the hot tea and nightcap with. Now, the thought of getting to sample the charms of newlywed bride, with the unconscious groom just inches away had Masao chomping at the bit.
As Transpacific Air was noted for serving decent meals on their international flights, Masao correctly guessed that the lengthy trip would have the tired couple wanting to be alone and in one another's arms rather than doing anything thing else. And listening in on the front desk area as they checked in, Masao heard the lovely bride express her desire for some hot tea, while the groom asked for a liqueur for his nightcap that came complimentary from the hotel. Then, going to 'Room Service Dept.' Masao began tending to the tray to be taken to Minter's honeymoon suite, that of Suite 1313.
Masao chuckled at the hidden meaning at this being the unlucky night for both newlyweds, for on the first night on their honeymoon abroad, with the unlucky number 13 would be a double whammy. His plan needed to work to perfection, and if it did so, the devious Masao then planned to welcome the honeymooners personally with the delivery of a Japanese wedding gift up to their room. 'Yes, a very authentic gift from Japan for the honeymooning couple to take back to America with them! Heh, heh ………….yes, a little slant-eyed bastard made right here in Japan for you and hubby to take care of!' he chuckled.
Eagerly viewing the spying monitors located in Suite 1313, having watched the newlywed couple enter the room with the bellhop placing the suitcases down onto the racks, Masao smiled as the loving couple were immediately in one another's arms as soon as the bellhop had departed. An intimate kiss between the two as they stood in one another's arms, then continuing the kiss as they fell upon the bed, Masao knew that he had certainly made the right choice from the start.
Masao then heard the lovely bride tell hubby "I'm going to take a nice hot shower and put on something special for you! Then I can have a cup of hot tea while you have your nightcap before we ……….…………….!" Then the bride jumped up, smiling widely and giggling as she opened her suitcase. She then held up a see-through negligee against her lithe body before disappearing into the bathroom, leaving no doubt as to what had gone unsaid at the end of her last sentence.
With the geisha knocking at the door just before the bride got out of the bathroom, the groom tipped the gal after she placed the tray down upon the table. Through the monitor, Masao looked on as the sexy bride reappeared in her see-through nightie, wearing a pair of matching red bra and panties that was certainly worn to tease her horny husband. A passionate embrace, followed with the bride pouring herself a cup of hot tea while the groom downed his shot of the sweet liqueur, Masao watched as the groom departed for a hot shower.
'Perfect! Absolutely perfect!' Masao gleamed, knowing that when the groom got out of the shower, the potent drug would be coursing through his body and that he would be ready for bed. 'Yes, right to bed ……………….to sleep rather than to make love to his beautiful young bride! You leave that to Masao, heh, heh! Masao shall only be too happy to be the perfect host on your honeymoon trip to Japan!' he chuckled, rubbing his hand over his boner as he watched the lovely bride pouring herself a second cup of tea.
As the honeymooners embraced one another once again, Masao watched as the groom untied the front of the see-through nightie and pushed the garment off her sexy ivory body, leaving her in just the matching red bra and panties. A passionate kiss ensued as the groom guided his lovely bride over to the king-sized bed. Lying in bed, kissing and caressing each other, Masao smiled as they hugged one another with hubby grabbing ass while the innocent young bride's was hand was between their bodies in search of his manhood.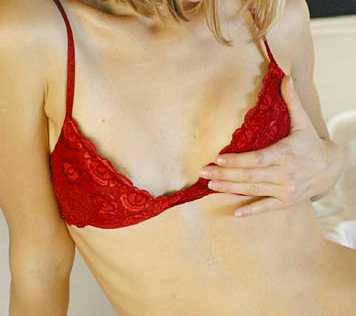 With hubby nuzzling at his wife's neck while her hand closed around him, the honeymoon couple was soon fast asleep in one another's embrace thanks to the aid of the potent drug that each had consumed. Having already prepared his tray to take with him, a good pot of tea and a liqueur glass with just a few drops of the liqueur at the bottom, Masao headed on up to the honeymooner's suite. And of course, Masao had his very special electronic remote that when pressed its secret codes, the security lock would be opened and the door latch would swing away from the metal catch.
Having first looked about to see the hallway being clear before attempting to slip into the honeymoon suite, he then pressed the button on the remote that would allow him to gain entry. Masao smiled with delight in seeing the drugged couple lying upon the bed facing each other while still embracing one another, just as he had last seen them on the monitor. Setting the tray down, he then anxiously began to unbutton his shirt, unbuckling his pants to relieve the tension of the tented garment from his rigid boner.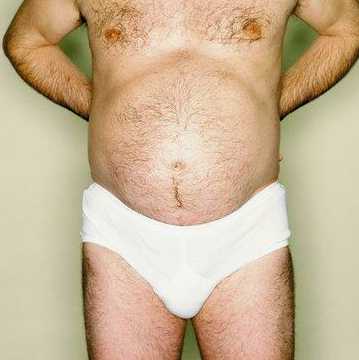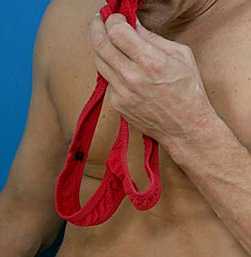 Masao then massaged the menacing shaft through his jockeys while gazing down at the drugged honeymooners. Bending over, Masao put his pudgy hands upon the soft white thighs of the lovely bride, letting his hand move down to caress her trim sexy legs. Reaching back up, inserting his fingers into the lacy waistband of her tiny red panties, Masao then began to work the flimsy garment over the beauty's trim hips. Down her trim legs, then peeling them off her feet, Masao then brought the panties up to his face and inhaled the sweet fragrance of the newlywed bride.
Grasping a trim ankle, Masao gently lifted the bride's leg up and placed over her drugged husband's thigh. Sliding up onto the bed, Masao got his head up under the beauty's soft buttocks and widespread legs from behind, then proceeded to eat the young bride out. What an absolute turn-on it was for the slurping Masao, getting to eat out this sweet American bride while she was in the embrace of her husband. Tongue expertly locating the beauty's sensitive clit and flicking at it, Masao was then treated to a taste of her love juices being secreted as a result of the stimulation.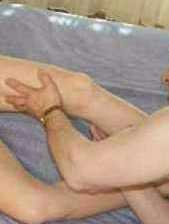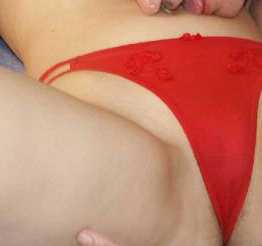 Pulling his head out from between the beauty's thighs, licking his glistening lips, Masao then slid his pudgy body up along the back of the drugged beauty. Holding his swollen pecker in his hand, he then guided it up to the bride's slick slit. A thrust by the gloating yellow bastard and he was up in the innocent bride, making his cock only the second male penis to possess her since losing her virginity just two days ago. Over the bride's shoulder, Masao grinned widely upon seeing the red box with the name 'Trojan' embossed in gold, an item he had seen and read about in ads found in American magazines.
As he realized that his was the first cock taken bareback by the bride, Masao felt his cock expand even more with excitement as he thrust his thick boner up further into her bride's raped slit. Right hand caressing the beauty's trim waist and soft tummy, he then slid his hand on up, pushing up the beauty's lacy red bra in order to fondle her bared titties. "Ahhhh ………………….ohhhhhhhhhhhh …………………ahhhhhhhhhhhhhhhhhhh!" Masao grunted while spurting out his vile seed, giving the bride her first dose of potent male semen.
An hour later, after having done his normal meticulous clean-up as best as possible, Masao looked at the bride and groom as they lay upon the bed. He then exited the honeymoon suite and secured the safety lock and latch with the use of his special remote. Back down in the privacy of his office, he turned on the monitors to check upon the drugged couple. They were still in the same position as when he had left, and with potent drug in their systems to last for hours, Masao hope to see them when the awoke in the morning.
As the time neared 7 a.m., Masao tuned in once again and observed that the bride and groom were still fast asleep in the very same position as he had left them. With the bride's bra and panties put back in place, there would be no visible evidence of his visit, not unless a finger was stuck up the bride's raped slit to find the cummy evidence. Masao longed to see the pretty bride's expression when she awoke and found herself in such an awkward position, one that he had set-up purposely, wondering if the innocent bride would be horrified to no end.
Fifteen minutes later, Masao got his wish as it was the bride who stirred first. Zooming in with the hidden mini-camcorder, Masao saw the horrified bride cringing in disgust as she shuddered, hand over her lips as she tried not to contemplate what that foul taste really was, especially having wakened with her husband's shriveled cock in her mouth. Undoubtedly, the bride would think that during the night her louse of a husband had parted her lips and slipped his penis into her mouth. And the slick substance and salty taste would have her concluding that her husband had even ejaculated in her mouth.
As the bride slipped out of bed and hurriedly made her way to the bathroom, Masao switched over to the bathroom camera and laughed as the bride proceeded to gargle with a cup of mouthwash, coughing and shuddering as she spit out what she could of what she thought was her husband's semen. Masao chuckled, wondering 'What would the pretty bride do if she knew it was not her husband who had fucked and cummed in her sweet little mouth?' And as all this took place with the bride's face glued to his crotch, Masao was looking down at the diamond ring and wedding band sparkling on the bride's hand that he had placed in the larger one of her husband's.
'Ah, that was so good ………….straddling her beautiful face! Oh, yes ………..opening her lips and sliding my throbbing meat in her mouth, grabbing her long silky hair and fucking in and out of her pink lips!' Masao gloated with pride, recalling how he had to pull out quickly when she began gurgling on his thick cum. And in doing so, Masao then had an added clean-up job to do, that of wiping the streaks of sticky cum that he had spurted onto her beautiful face.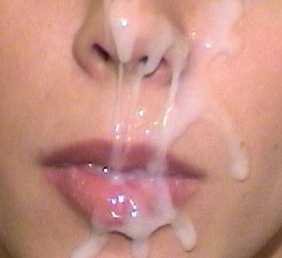 Realizing that his sticky cum would be tasted upon her awakening in the morning, Masao had deviously thought up the conniving plan as his spent cock continued oozing out its slimy semen onto the beauty's chin. Once the clean-up had been done, Masao then pulled the beauty down the bed some, placing the corner of the pillow at the back of her head to keep the bride in place. Her head in line with hubby's crotch, Masao would have the bride deceived into thinking that she had performed oral sex on her husband or that he had done it to her while she slept.
Reaching into the groom's drawers, laughing as he fished out the shriveled little pecker, Masao then pressed down on the bride's chin. Pillow adjusted to keep the groom in the right position, it was then all set for their wake up time in the morning. Masao had to wonder if it he had gone too far this time, but what else could he do at this point with the bride's mouth full of his gooey cum. But in having seen how innocent this American bride was, he suspected and certainly hoped that she'd just be too devastated to even talk about the degrading sex act that she had obviously performed or that had been done to her as she slept.
Once hubby awoke a bit later and seeing the flushed beauty rather silent and not saying much of anything, Masao knew that he had called it right in that the bride was just too humiliated to ask what happened during the night and as to why her damned husband had to satisfy himself in such vile manner. Masao chuckled upon realizing 'That poor sap won't even know about it ……………….not even that he had his cock in beautiful wife's sweet mouth when she woke up!' Now that he had pulled it off, Masao beamed proudly at having successfully fulfilled his fantasy.
An hour later, overhearing the bridal couple discuss having breakfast down in the lounge restaurant, Masao went out of his office to await their arrival down in the lobby. "Mr. & Mrs. Minter? Greetings! I am Masao, the owner of the hotel! I had my staff point you out so that I could personally welcome you newlyweds!" Masao advised. He extended his hand to shake the groom's to congratulate him, but it was really for Masao to gloat in his raping success of the groom's beautiful bride. He then advised them that their breakfast tab was on him, as Masao figured it was the least he could do for the young honeymooners, who might just be caring for his slant-eyed little bastard within the year.

End of Story.