Hotel's Hidden Horrors - IV
(m/f, i/r, n/c)
by
The Samurai Stud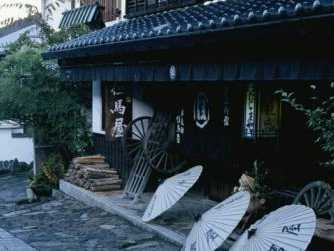 _____________________________________________
Standard Disclaimer!
This is a fictional story intended for Adults only!
_____________________________________________
************ ***********
Note: The story below is a story in itself. However, it is also a direct continuation
of the earlier stories entitled: 'Hotel's Hidden Horrors 1,2 & 3'
************ ***********
Sitting behind the desk in his office, Masao Otake smiled upon looking over the past week's receipt that had been the most profitable week ever for his hotel since taking it over. The past week had been quite a surprise as it was the Memorial Day weekend and Masao did not anticipate that much travel coming from American tourists. But with the attractive airfares that had been dropped in half from regular rates, rooms at the hotel had been booked solid. Closing his eyes as he thought back to that fabulous week, Masao chuckled at his recollection of having enjoyed that last week of May.
Laughing aloud, Masao reached down beneath his desk and put his hand over his crotch, then chuckled loudly "Yes, my unagi (eel) friend ……………..you certainly did enjoy yourself, didn't you! Heh, heh ………………….getting to sneak all the way up into those sweet little American beauties …………………..all the way up their slick but very tight little pussies! And they shall be none the wiser ………………well, not until nine months from now, anyway ……………………….when a slant-eyed little bastard comes sneaking out from their sexy white legs!"
Monday
With the change in many schools in various portions of the United States from the normal three month summer vacation to that of year round schooling, some schools ended in late May only to start up again in the latter part of June, thus making such period one of a break for school teachers and other school employees. And as such, Masao's thick and throbbing 'unagi' certainly was being put through its paces. With such a change in the school year, what better way was there to show the Asian hospitality by selecting a pretty school teacher and personally welcoming her to his hotel in Japan.
That pretty school teacher that Masao had selected to enjoy his personal attention was the lovely Mrs. Erin Kinsley, an elementary school teacher who was being accompanied on the trip to Japan by her husband Jack. Age 26 with long flowing light brown hair, the beautiful Mrs. Kinsley's long and sexy white legs had immediately given the horny Masao a raging hardon. With the lovely woman standing at 5'6" while Masao squat old body put him nearly two inches shorter than the American beauty, making it even more desirable to possess her.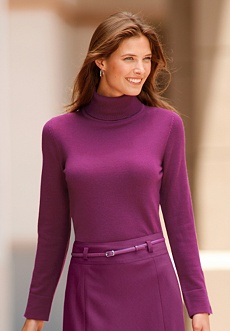 Evening tea for the wife and nightcap for the husband, both potently drugged had Mr. & Mrs. Kinsley nodding off with each in a deep sleep just moments after having consumed their drinks. Having earlier viewed the lovely beauty in the shower and preparing for bed, Masao was anxiously awaiting for the moment when he could make his move and sneak unnoticed into their hotel room. And his trusty electronic invention was primed and ready to do its job, the remote when pressed would unlock both the door lock and swing open the security bolt that his unsuspecting guests thought would provide them with security.
Slipping into the suite occupied by the Kinsley, Masao turned on the lights as he knew they would not awaken after having consumed the potently drugged drinks. And so that he could later relive this joyous occasion, Masao set up two camcorders to record his dastardly deeds, that of raping the succulent American beauty. Pulling down the covers, Masao gazed at the trim and flawless white legs that had first attracted him to this lovely school teacher. Running his hands up her long creamy legs, all the way up to the waistband of her lacy white panties beneath her flimsy nightgown, Masao then began to work down her protective panties over her trim waist.
Panties held up to his face, Masao inhaled the intoxicating aroma, then bent over to spread the beauty's sexy white legs as he was now determined to get his face up to the exact spot from where that sweet aroma emanated from. "Hmmm, yessssssssssssssss! So sweet, my lovely American beauty!" he exclaimed, lifting his head up from between the soft white thighs to look directly into the camcorder as he proceeded to lick his slick lips before once again delving down to lick up more of the tasty offering.
Pushing the nightgown up over her large and beautiful breasts, Masao moved to suck at the American beauty's tender pink nipples, getting them stimulated as he proceeded to obscenely finger fuck the drugged wife. And all this devilish deed on the part of Masao made that much better as the drugged husband lay just a couple feet away on the king-sized bed. Looking over at that the hated American male bastard, the enemy his ancestors had tried to defeat in the war, Masao held the great equalizer right in the palm of his hand.
"Ah, like that old American saying goes 'Make love, not war!' Bombs and bullets just would not allow us to defeat the Americans! 'Babies' is the answer to defeating the proud Americans, slant-eyed babies shall soon flood their shores and infiltrate their homes! Banzaiiiiiiiiiiiiiii!" Masao loudly exclaimed for the purpose of getting it recorded. "Ohhhhhhhh, yesssssssssssssssssssssss!" Masao boasted loudly as he proceeded to do his part by thrusting his wiggling unagi up into the tight pink slit of the drugged American beauty.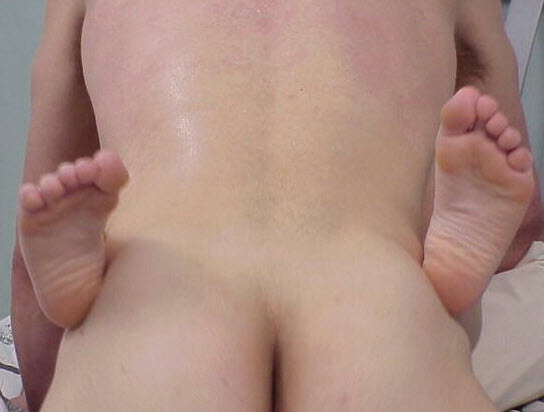 "Ugggggh! Ugggggh! Uggggggh!" Masao grunted as he thrust himself further and further up into the raped beauty, then an "Ohhhhhh, yeahhhhhhhhhhhhhhhhhhhh!" was moaned as he had buried himself fully up into the drugged wife and was grinding his wire crotch hairs up against her soft golden fleece. Sucking in a deep breath, holding himself absolutely still within the slick but very tight confines, Masao fought to keep from popping his load too soon.
Looking down, surveying the situation, Masao smiled in gazing upon the large sparkling diamond ring the beautiful wife was sporting. Reaching back to grasp her left wrist, he then lifted her arm up and over to place her petite hand into her husband's larger one. And with husband and wife now holding hands together, Masao reared back and proceeded to shag the lovely beauty.
Moments later, Masao was grunting out with pleasure "Yes …………………yes ………………..….yes, my dear Mrs. Kinsley ……………………you shall leave here with a precious little one that won't need a 'Made in Japan' tag to know its origin!" "Ahhh …………….ahhhhhh ………..ahhhhhh ……………………argggggggggggggh ………………..ahhhhhhhhhhhhhhhhhhhhhhhhhhhhhh!" Masao groaned while buried to the hilt up in the raped American beauty, his cockhead flaring again and again as he proceeded to spew out his vicious and potent seed directly in her fertile womb.
His calloused hands caressing the soft outer thighs that had given him so much pleasure, Masao gritted his teeth as he shivered while his dwindled cock slipped unwillingly out of the gripping snatch of the raped wife. Shriveled old cock slick with the slime of their fuck juices, Masao then scooted up the bed till he was at the beauty's head. Turning her face, pressing his thumb down upon her chin, he then slipped his spent cock between her succulent pink lips. Sawing between her lips, getting her to instinctively begin sucking, he chuckled at the thought of the innocent young wife waking and wondering what that odd taste in her mouth was.
For Erin and Jack Kinsley, this was to be a very special vacation, one in which they hoped to start their family. And even Jack had kidded his wife in asking her "Are we going to have the baby stamped 'Made in Japan'?" Upon their departure, the lovely Mrs. Erin Kinsley would indeed be leaving the country with a baby conceived during her stay in Japan. And upon the birth of their child, such a tag or stamp upon the baby would not be needed, especially in view of the baby's slanted eyes.
Tuesday

In looking over the many prospects of his booked hotel, Masao selected the lovely Mrs. Evelyn Lanier, a high school librarian who was vacationing as her school had just gotten out also. The beautiful twenty-eight year old blonde was also being accompanied on the trip by her husband Tom of four years. And with his free even tea and/or nightcap for each guest, his plan worked like a charm each time.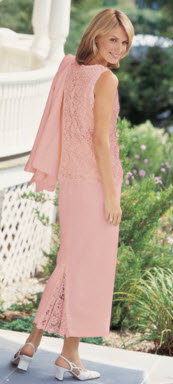 Entering the room and turning on the lights, Masao smiled in seeing the lovely wife cuddled up against her man with her cheek resting on his chest. 'An absolutely perfect position!' Masao mused as got the camcorders set up. Then, turning the beauty over just a bit further, he then reached up to grasp the waistband of her panties. Excited at seeing his guests in such a position, and knowing that they came from the Texas, Masao just couldn't wait to get up in the saddle.
Having seen the cowboy flicks of yesteryear, Masao shucked himself and got into position behind of her, gave her beautiful ass a little tap, then with a chant of "Unagi, san ………………awayyyyyyyy!" he trust up into the tight pink slit. Hands caressing her soft round little ass, he proceeded to saw his rigid cock in and out of her raped slit. Looking at the drugged husband, with his lovely wife resting her face on him, the scene proved quite stimulating as Masao popped his loaded quite quickly as he spurted into her time and time again.
Confident that there would be no suspicion of his entry into their room, he didn't even bother wiping down her glazed inner thighs, just got her panties back over her ankles and pulled the garment back into place. The main concern was to switch the drugged teapot and glass with similar items, only they would have no trace of any drugs upon them. Another night and another American beauty conquered, with no clue to give him away, possibly not for another nine months anyway.
Entering the room and turning on the lights, Masao smiled in seeing the lovely wife cuddled up against her man with her cheek resting on his chest. 'An absolutely perfect position!' Masao mused as got the camcorders set up. Then, turning the beauty over just a bit further, he then reached up to grasp the waistband of her panties. Excited at seeing his guests in such a position, and knowing that they came from the Texas, Masao just couldn't wait to get up in the saddle.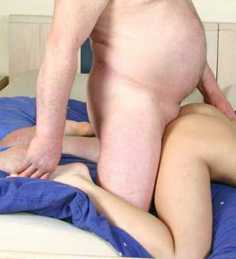 Having seeing the cowboy flicks of yesteryear, Masao shucked himself and got into position behind of her, gave her beautiful ass a tap, then with a chant of "Unagi, san ………………awayyyyyyyy!" he trust up into the tight pink slit. Hands caressing her soft round little ass, he proceeded to saw his rigid cock in and out of her raped slit. Looking at the drugged husband, with his lovely wife resting her face and his chest, the scene proved quite stimulating as Masao popped his loaded quite quickly as he spurted into her time and time again.
Confident that there would be no suspicion of his entry into their room, he didn't even bother wiping down her glazed inner thighs, just got her panties back over her ankles and pulled the garment back into place. The main concern was to switch the drugged teapot and glass with similar items, only they would have no trace of any drugs upon them. Another night and another American beauty conquered, with no clue to give him away, possibly not for another nine months anyway.
Wednesday
This was quite a memorable evening, a very unique one anyway, one where the drugged couple passed out in the middle of their foreplay before consummating their planned lovemaking. What could be better than entering the room and finding a newlywed couple just in the midst of things when hit by the effects of the potent drug in their respective systems. Having watched the couple consume their drinks through the hidden cameras in the room, he had a hearty laugh as the husband was in the process of teaching his lovely blonde bride as to what '69' really meant.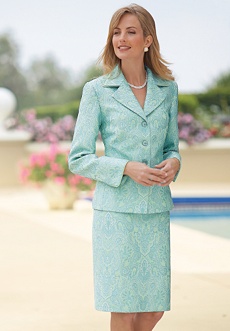 Cameras on, capturing the bride and groom as he found them, it was a fabulous shot with the American punk's shriveled little cock up against the lovely pink lips of the bride and the bastard had his face up between the sexy widespread legs. Then, a naked Masao entered the picture, pushing Hank Monroe off to the side in order for him to get to the lovely 25 year old Mrs. Trish Monroe. No longer was there a shriveled cock at the edge of her succulent pink lips, but instead a much older and rigid one sought entrance between them.
Silky golden hair entwined in his fingers, Masao wheezed "Ahhhh ………………ahhhhh …………….ahhhhhhhhhhhhhh!" Shivering, he panted for breath as he had just ejaculated into the bride's innocent mouth. He laughed aloud, hoping to get a glimpse of her cringing face upon awakening to the taste of his salty slime in her mouth, of which she would attribute the taste from her own husband. Then, needing time to recuperate, Masao put his face down where her husband's had been right between her beautiful thighs.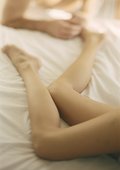 Licking and lapping this he was once again bone hard, Masao then shuffled up between the bride's thighs and raped her. Ever so tight, Masao knew very well that hubby did not possess anything near what he had, and gazing over at the shriveled little weenie proved his assessment being correct. "Ugh ………………..ughhh …………………..ahhhhhh ……………..ahhhhhhhhhhhhhhhhhhh!" he panted out at breeding time.
Trays swapped, everything appeared in order, all but one item as Masao stepped towards the bed to correct the problem. Pushing hubby back over onto his side, again the shriveled pecker was at the tip of the lovely pink lips. Pushing the bastard's head forward, just as when he had entered, Masao chuckled as he pushed the bastard's head a bit further, right into the mushy nest of his lovely bride.
Throughout the vacation both Trish and Hank Monroe thought that everything had gone perfectly, that he had in fact pulled out in a timely fashion for Trish to finish him off by hand. Hank just hated the feel of a condom and just couldn't get off with one on, thus it was rather difficult to pull out and not finish off in his lovely bride, but there was no other choice for they wanted to hold off a bit before starting a family. But five weeks after returning home, that technique of preventing Trish from getting pregnant just proved to have been a failure and Trish's hope to become a partner at the law firm she worked at would have to resume later.
Thursday
A beautiful brunette caught Masao's attention as she and her husband were at the check-in desk. Looking over the detailed information sheet required of visitors into the country, he got to learn that the lovely Mrs. Gwen Nettles was 29 years of age, a pharmacist while her hubby Mark age 31 was also in the same profession. With the place of employment being the same drug store chain, Masao correctly guessed that was where they had in fact met one another.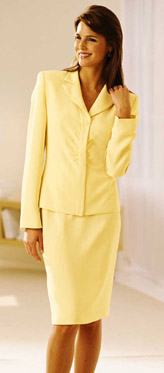 Watching them actually making love to one another after having consumed the potent drug laced drinks, Masao chuckled in seeing the hubby fall off to the side as his condom covered cock slipped out of her chute. Thus, prior to making his trek up to their suite, Masao remembered to put a small pair of clippers onto the tray that he would be taking with him to their room. A little snip of the rubber teat would have hubby's cum leaking out of it and then the worry of a faulty condom would take place.
'Faulty condom, that's for sure!' Masao chuckled as he lunged bareback into the drugged beauty. Humping away at the beauty, cock twitching and throbbing, he pushed the undersides of the beauty's knees back so her lovely pink soles were waving about high in the air. And then he came loudly, exclaiming "Ooooh, my beautiful American bitch! You should have prescribed a birth control bill than to rely upon a flimsy little rubber for protection! Arrrrggghhh ……………………..ahhhhhhhhhhhhhhhhhhhhhhhh!"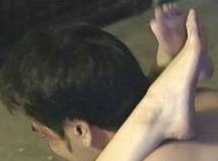 Rubber snipped earlier had hubby's sticky seed soiling the bedspread, whereas Masao's sticky seed had been planted right where it would continue growing for the next nine months. And the glaze coating the wife's inner thighs would be mistakenly attributed to the faulty rubber leaking at the tear at the tip of it. Masao chuckled as he touched the raped beauty's trim tummy, telling her "I understand that the drug store chain that you work for gives their employees quite a nice discount! It'll certainly come in handy for all the baby food and formula that you'll need for 'our' little one!"
Friday
Seeing the porcelain skinned beauty checking in with the fellow who appeared to be her lucky husband, Masao licked at his lips in eyeing up the succulent little beauty. Tall, with long red hair, this was the rarity of all American beauties that many Japanese men had never gotten to view with their own two eyes. Magazines, films, and movies – yes, but not in the flesh as one would like to say. Eyes glued to the succulent little beauty, Masao's cock throbbed mightily in the confines of his pants as he would like nothing more than to sample such an American beauty.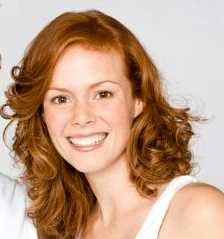 So excited to be in Japan with her husband was the lovely Mrs. Lindsay Kidder. A 27 year old realtor-associate, Lindsay had jumped at the chance to accompany her husband on this once in a lifetime trip and took off two weeks from her job. Although her husband would be busy with some meetings with a Japanese company in hopes of finalizing some contracts, Lindsay looked forward on doing a lot of shopping as well as taking in some of the historical sites.
When the lovely beauty asked the desk clerk on nearby shopping areas, excitedly telling her husband that she'd do her shopping while he handled his business and then they could take in the sights together whenever he was free, Masao stepped in to take over. He smiled and advised that lovely young wife that the hotel would happily provide the transportation to take her to a nearby shopping center that housed the best shops and would set a pick up time for her return.
Inquiring of their flight over to Japan, the couple indicated that they had managed to sleep some on the trip but were hoping to avoid the jet lag and time difference. With the husband to be picked up by a car being sent over by the Japanese firm he would be visiting, the beautiful wife indicated that she would make a quick shopping trip and then take a nap to catch up on some sleep.
Once the lovely beauty had come back down after she and her husband had checked out their suite and refreshed some, Masao greeted the woman once again and led her to the driver and the limo waiting to transport her over to the shopping center. Assisting the beautiful woman into the backseat of the car, Masao's eyes were focused upon the trim white sexy limbs of this American beauty. He was anxious, very anxious, in fact much too anxious to have to wait until evening at this point.
Two hours later, the hotel limo returned the lovely beauty entrance to the hotel lobby and Masao was there to greet the young wife. Taking some of the shopping bags from her and handing them to the bellhop, Masao advised "I know you will want to rest now, Mrs. Kidder! So I shall have some warm soothing tea sent up to your room immediately!" Watching as she walked to the elevator with the bellhop, Masao licked at his lips upon ogling up her trim and flawless milky-white legs.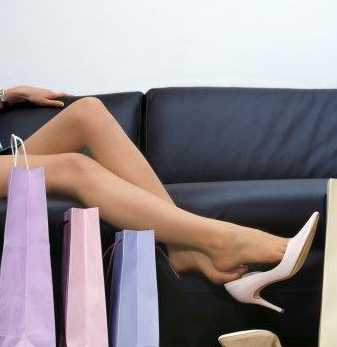 Ten minutes later, having kicked off her heels as she looked at some of the fantastic buys that she had made, Lindsay sipped at the warm soothing tea that had just been delivered up to her room. 'My, this is so fantastic! Hot tea whenever we want it – at no charge! Unbelievable!' she thought. Smiling, Lindsay couldn't help but to think 'Who says there's nothing free in life!' Little did Lindsay know how true that old saying really was, for soon payment would come due.
Fifteen minutes later, it was time to collect as Masao used his invaluable remote once again to gain entry into the hotel room. As he had last viewed on the monitor in his office, the lovely beauty lay unconscious in her drugged state on the sofa. Camcorders in place as he sat on the edge of the sofa, Masao ran his sweaty palms up the soft milky white thighs of the lovely young wife. Hands pushing up the hem of her dress, Masao smiled widely when the beauty's lacy white panties came into view. And then he was rubbing his face up against her silky panties, nuzzling up against the soft fleece that he could feel beneath the thin garment.
Moments later, with the lacy white panties lying upon the carpet, Masao was nuzzling his face up into the soft red fleece as his tongue sought to burrow its way up into her pink little gash. With over two hours gone by since her husband had been picked up by the company he was visiting, Masao knew that this was an unnecessary risk that he was taking rather than waiting till the safety of night when both were under the influence of a potent drug administered into their drinks. Thus, time was of the essence on this day and Masao was going to show the lovely American bitch that 'nothing's free in life'.
Shuffling up the sofa, raising a sexy white leg to place it atop the head of the sofa, Masao had her other leg dangling from the crook of his arm as the underside of her knee was raised at that juncture. "Ohhhhhh, my lovely American beauty!" Masao wheezed as he proceeded to rape her, having forced his thick cockhead up into her tight little slit. "Ughh ……………ughh ……………..ughhhhh!" he groaned as he worked himself up into her violated vagina. Cock rigid and slicing in and out of the redhaired beauty, Masao chuckled "But there is one thing pretty ladies like you can get here at Masao's hotel …………………………..little Japanese babies …………………free of charge, heh, heh, heh!"
Panting as he tried to catch his breath, Masao smiled and gloated as he gazed down upon the American beauty, her soft red fleece matted down with his slimy cum. With her husband having blond hair, there would be no doubt as to hubby not being the father of her baby should he succeed in having knocked her up on this secret visit up to their hotel room. But sheer pleasure instantly turned to that of sheer panic for Masao upon hearing the pager go off in his pants that was lying strewn about on the floor, for the only page that he had instructed to be sent was the one to advise when Mr. Kidder had returned to the hotel.
Scrambling about to get his clothing back on, Masao only had time to grab some napkins atop of the tray to wipe the telltale cum off the fucking bitch. Slipping the pair of panties over her legs and up into place, Masao pulled her skirt down and made his way out the door. Just as the elevator arrived at the floor, Masao smiled and bowed to the guest stepping off at that floor, greeting him with "Ah, Mr. Kidder, you are back! I shall see to it that a nice pot of soothing hot tea is sent right up to your room for you! Your lovely Mrs. returned about an hour ago and a batch of hot tea was sent to her then!"

Saturday
Eyes peeled upon his monitor that took in the registration desk, Masao observed the VIP party that he had been waiting for, that of an entourage from the American sister city of Sapporo, that of the City of Scranton. Being the owner of the hotel, Masao would be expected to greet everyone, hosting the reception of Sapporo's representative and that of its sister city from America. He had thought it'd be all show and no go, that it just be a boring waste of a day. That was until he was introduced to the lovely Ms. Corrine Zane, who was beautifully dress and wearing a sash that read 'Miss Scranton City.
Inquiring of one the Scranton City's representative, Masao learned that the lovely young beauty was 23 years old, a recent university graduate and had just won the beauty pageant the past month. Seeing the beauty standing tall in the crowd, Masao got a hardon as he imagined having those long shapely white legs being draped over his shoulders while he feasted on her sweet little nookie. A lovely brunette beauty queen standing at 5'7" with her ivory white complexion making such a beautiful contrast with her long silky black hair.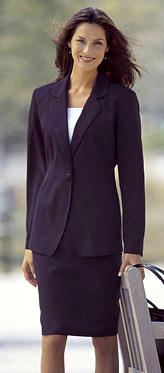 Masao knew that winners' of such beauty pageants in America had to be single and prohibited from getting married till after their reign was over, unless the queen elected to relinquish her crown. But that did not prevent one betrothed to be married from serving as the queen, so long as she remained unmarried till the next beauty queen's reign began. And in having observed the sparkling diamond engagement ring on her left hand, Masao presumed that this lovely beauty was in fact engaged to be married and would be so in about a year from now.
Curious about the lovely beauty queen and desiring to learn more, Masao knew that she was not married as there was no wedding band on her finger and knew the basic rules of a queen's reign, so he played dumb in asking the city representative next to him "I see a ring on her finger? Is she married? I thought only single women could become a beauty queen and that she could not marry till her reign was over!"
Masao nodded as the fellow next to him advised that "You are indeed correct that the winner of the pageant must be single and remain so during the year of her reign! But Miss Zane is still single, just engaged to be married after her reign is over!" And Masao smiled widely as the fellow added in "She was hesitant to even enter the contest when we approached her since she was already engaged at the time and knew of the 'single' requirement! But as she thought that it would be a good experience and that she would not even have a chance be on the court itself, she entered!"
Then, Masao became even more intrigued with the lovely beauty queen upon being advised that "When the beauty got the shock of her life in not just being a part of the court, but being the queen of the court, she just was in a lot of turmoil due to her wedding plans already being made! But what could her stunned fiancé do but to give in and agree to put off their wedding for about a year! Hey, in fact, today's the Saturday that her original wedding date was scheduled for before winning the crown!"
An hour later, after the entourage got to settle into their rooms and change for the noon get together, Masao finagled himself a seat next to the lovely beauty queen during lunch in the ballroom, Masao loved seeing the beauty blush when he blatantly revealed his knowledge that "I understand that you were to be married today but had to cancel it due to the pageant's rules!" "Ye …………….yes …………………winning came such as a shock and surprise that I had not even thought about the need to postpone the wedding!" came the beauty's stammering response as she blushed since not expecting to know so much about her personal life.
Prying as to how she managed to have her fiancé agree to drop all the wedding plans and postpone things, the beauty went on to advise how understanding and thoughtful he had been. Seeing the beauty queen blushing as she stammered about in her attempt to explain just how understanding her fiancé had been, Masao had to wonder if that fiancé of hers had even gotten to first base with this sweet little thing. 'Hmmm, I wonder! Was she a virgin on the night she was crowned 'Queen of Scranton City'? Is she still cherry or did she allow that fiancé of hers to pluck it for been so understanding in postponing their wedding?' Masao wondered.
If Corrine Zane could read the mind of the crude man sitting next to man, the secret that only she and her fiancé Benjamin shared together, she would have been absolutely stunned at just how accurate the man's thoughts were. But if she could read the current thoughts going through that evil mind of his, Corrine would have been absolutely horrified at the bastard's vile thinking of 'This is the night you're supposed to become a married woman, the night for your hot little cunny to get fucked real good!'
With highlights of the beauty pageant being played for the hosts along with other highlights from its sister city of Scranton, Masao observed the crowning of the lovely beauty as well as the scepter that was handed to her before taking that victorious walk down the aisle to wave at all her cheering supporters. Masao mused 'I guess you left your scepter at home in America! Well, Masao must see to it that you have one here in Japan! Tonight I shall have a nice long and stiff one prepared and delivered personally to you, right up in between those long sexy white legs of yours, my lovely beauty queen!'
Luncheon over with the beauty queen and the entourage departing with their host for a tour of the city, Masao suspected that the sweet little bitch would certainly be talking to her fiancé this evening, especially with this being the night that they were to have been married. Thus, with the room unoccupied for several hours, Masao added a bug to the telephone in the room where he'd be able to hear the entire conversation should the call be made or placed on that phone.
And while in there, upon opening one of the drawers, he smiled in seeing that the lovely beauty had apparently showered and changed out of her traveling clothes and into the nice dress she had worn during the luncheon. Reaching into the drawer containing her dirty clothing, Masao withdrew the tiny bunched up baby blue silky garment. Hand pressing them up against his face, Masao breathed in the sweet intoxicating fragrance of the lovely beauty queen, then proceeded to unzip himself in order to wrap the tantalizing undergarment around his throbbing hardon.
"Ahhh ………………ahhhh!" Masao shuddered as he hurried along to the bathroom as he was ready to pop his load. "Ohhhhhhhhhhhh, shitttttttt!" he cussed as he was unable to get the toilet seat up in time, spurting a layer of his slimy load out upon the crotchband of the baby blue panties. 'Squirt …………….squirt ……………..squirt!' came the sounds of his jizz hitting the water as Masao relieved himself of his pentup lust. Pulling down some toilet paper, he then wiped his dripping cockhead and then cleaned up the crotchband of his thick jizz.
That night, upon the return of the entourage from the City of Scranton, Masao greeted the group upon their return and advised them that a pot of hot tea or refreshment of their choice would be brought up to their rooms shortly. Seeing the young beauty checking her watch a couple of times, Masao suspected that either she was expecting a phone call or had to make one shortly with 10 p.m. soon approaching. And seeing her bid the others 'goodnight' and head towards the elevators, Masao planned on making his exit at that time also.
Monitor on and taking in Suite 805, that in which the lovely Miss Corrine Zane was staying in, he watched as door opened and the beauty entered. Just as she was stepping out of her 3" white heels, the phone began ringing, causing the lovely beauty to run over to answer it. It was 10 p.m. sharp, obviously a prearranged time for the call to be made, and as Masao anticipated the beauty answered with "Hi, honey! It's so nice to hear your voice! I've been looking forward all day for you to call!"
Getting on the intercom, Masao then advised room service to immediately deliver the tray that he had personally prepared for the guest staying in Suite 805. Just moments later, Masao saw and heard the beauty say in to the phone "Hold on, honey! Someone's at the door!" "Who is it?" she then called out loudly before speaking into the phone once again, telling her fiancé "Hold on a second while I get the door! It's room service!" Tray placed down by the geisha girl and a tip given to her by the beauty queen, Masao watched as the beauty secured the door before going back to her phone call.
Watching the monitor and listening on their conversation, Masao watched as the beauty began sipping at her glass of wine fiancé was talking to her. Contents slowly drained from the wine glass as the loving couple chatted on the phone, and a bit later Masao could see her eyelids becoming heavy and her head nodding time and time again.
Phone call coming to an end as the lovely beauty told her fiancé "It's been such an exhausting day, especially without much rest from that long plane ride! I'm so exhausted right now!" And then came "Okay, honey, talk to you tomorrow! I love you!" The beauty queen, still wearing the elegant dress she had been wearing for the day's outing along with her tiara and Miss Scranton City sash, was now under the influence of the potent drug and lying sprawled upon queen-sized bed.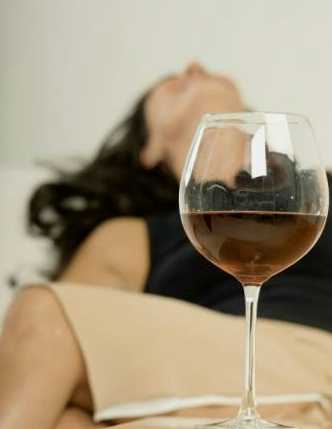 Relocking the door and security latch that his ingenious remote controlled device had unlatched from the outside, Masao approached the drugged beauty with his replacement tray in hand, camcorder atop of it and recording every step of the way into the supposedly private suite of the lovely beauty queen. Having requested a copy of the video taping at lunch, also having his own staff shoot some footage their arrival a the hotel along with the luncheon and their return after dinner, Masao smiled at the thought of putting together a video of the beauty's arrival in Japan, complete with her rape and defilement.
Holding onto the camera while setting down the tray, Masao focused in on the lovely beauty, zooming in some to captured her from the waist up to include the Miss Scranton City sash and the tiara adoring the top of her head. Angle adjusted while still focused on the drugged beauty, the camcorder was place off to the side atop a tripod to capture the lovely pink lips being parted to admit Masao's fat wiggling 'unagi'. "Ah, yes, my beautiful one! Get a good taste of Masao's 'unagi', heh, heh!" he gloated as he pumped his filthy cock over her warm wet tongue, his hands at the back of her head and sparking crown as he fucked her lovely face.
Wanting to do it right then, between her soft pin lips and right into her succulent mouth, Masao dared not since he had earlier cummed in her panties. At his age, Masao feared the worst might happen, that his withering old balls might just be too depleted to do its dastardly deed on fathering his bastard child in this lovely beauty. Thus, pressing down upon her chin, Masao sucked in his breath as his fat old cock eased out slowly from the lovely pink lips of the drugged beauty.
Sliding down, pushing up the hem of her dress, Masao then proceeded to work down the pale yellow panties that hid the beauty's lovely charms. Dragging them down over her trim thighs and legs, he then pulled them off her petite feet and let them twirl around his index finger for the camera to capture his success. Then, panties to his face to once again inhale the beauty's sweet fragrances, Masao played it up for the cameras in taking in deep afterwards as if to savor the smell, then tossed the garment aside and spread the soft creamy white legs in order for him to get to the essence of it all.
His pudgy face nuzzling between the soft thighs as he feasted upon the sweet delicacy, Masao then drew his face up to lick his slick lips before the cameras. And then, he rapidly flicked his tongue about to demonstrate the tonguing he had been doing earlier between the creamy white thighs of the drugged beauty queen. Then he delved right back in between her thighs, nuzzling his head between them, a camera shot that spoke more than a thousand words for anyone getting to view the assault of the lovely beauty.
Sexy white legs draped over his back, heels resting at the small of his back, Masao proceeded to eat out the tasty beauty queen as his tongue flicked at her in exactly the manner he had just demonstrated for the cameras. Only when his taste buds were sated with the sweet juice of the lovely beauty did Masao come up for air, smacking and licking his lips for the cameras. Then, leaning straight up, Masao shucked at his thick tool till the head was purple and shuffled forward into place.
Moving forward between the widespread thighs, with his fist moving up and down while getting himself into position, Masao then thrust and grunted "Ugghhhhh!" Then, grasping the beauty's trim white hips, he again thrust and grunted "Ugghhhhh!" And with each "Ugghhhhh!", a fraction of an inch of his raping cudgel began disappearing out of sight. Finally, after many a thrust and grunt, Masao had himself buried up to his balls in the raped beauty. He was thankful that his prayer had been answered, that the lovely beauty was not a virgin, for there would be no denying that someone had entered her room and raped her during the night if that was not so.
Spearing his thick cock in and out of the beauty's raped and reddened slit, Masao beamed with pride as he was doing to the bride only her husband would have been allowed on this day had she not won the beauty pageant. "Ah, my lovely American flower! With this your planned wedding night, you shall not go deprived of having your tight little cunny go without the satisfaction of having a man's cock in it!" Masao chuckled as he pumped in and out of the slushy quim.
A short while later, once his spent and depleted old cock had plopped out of the tight little slit, Masao the slid the drugged beauty over a bit, then grasped the back of her trim ankles to hold her legs up high and widely spread. He chuckled in seeing what the cameras would be capturing on film, that of his thick spunk oozing out of the raped beauty queen. Masao could only hope and pray that he would be the fortunate one to 'knock up' this lovely beauty, sending her back to America with his seed firmly planted in her fertile womb.
Twenty minutes later, after a having replaced the pale yellow panties from where he had gotten them and replacing the drugged wine glass with a used one with just a hint of wine at the bottom of it, Masao made his way down the hallway after having used his remote to once again secure the lock and security latch of Suite 805. He had taken the precaution of wiping the raped beauty's glazed thighs as well as or oozing quim to make sure there would be no telltale evidence of his visit to her room. The only telltale evidence for her discover might be nine months from now, but then it would certainly be far too late to do or say anything.
Monday
On this Memorial Day observance for Americans, Masao had thoroughly enjoyed his fabulous and unexpected weeklong success at this hotel. 'Now, how can I ever expect to top off a fantastic week like this?' Masao had to wonder. Thus far, in the week leading up to this day, six sweet American had been devoured through his devious means. But now, with the hotel booked and there being many lovely American beauties, which one would be the one to make this a very special way to celebrate and cap off this observance of Memorial Day?
Then, in seeing the large gathering at the front of the lobby, Masao realized that it was the famous evangelist how had arrived the other day with his spouse to provide a sunrise service for the nearby American military base. As the time of his arrival was a bit uncertain due to some stops the Reverend Garner had planned, that of the Army base for one, Masao had not been available to greet the evangelist and his wife when he had arrived that early Saturday afternoon. The arrival had unfortunately coincided with his uninvited trek into the suite occupied by the beautiful Mrs. Lindsay Kidder that day.
Going to greet Reverend Garner and also to apologize for not being there upon his arrival, Masao was then taken in by the lovely blonde beauty who was introduced to him by the Reverend as his wife Mrs. Lynn Garner. Extending has hand to shake that of the elegant beauty wearing a black dress with a white collar, an elegant dress that was perfect for the occasion, Masao's cock twitched at the feel of her soft gentle hand, imagining the sheer excitement that would be created if those trim manicured fingers were ever wrapped around his throbbing hardon.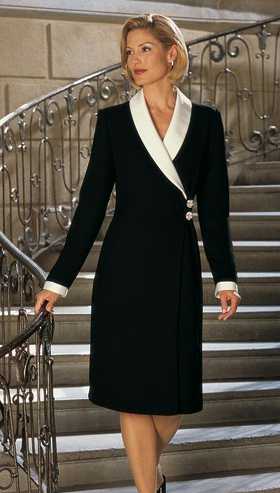 Masao then got a surprise upon learning that the lovely woman would not be heading on out with her husband, that she would be watching the event live from her hotel room and critiquing it to improve upon the televised event. With the Reverend and his wife staying in Japan an additional two days beyond that of their religious entourage, Masao learned that the couple had a very personal agenda at hand, that of visiting the many orphanages and adopting an adorable youngster to become a part of their own family.
With the service coming to a conclusion, Masao took it upon himself to personally take a tray up to the lovely Mrs. Garner, this time using a micro-sized spy camcorder attached to the bottom of the tray. Along with the other camcorders hidden in the room, it would capture Masao himself pouring that drug laced cup of tea and handing it to the lovely woman as she continued watching the conclusion of her husband's sunrise service. And as the unsuspecting beauty sipped at the potion, Masao made his way out of the room.
Ten minutes later, after going down to his office and checking the monitor to make sure drugged potion had done its job, Masao proceeded immediately back up to the hotel suite with another tray in hand, this time it was a partially filled teapot of non-tampered liquid. Back in the hotel room after using his remote, Masao looked at the lovely beauty as she was now slouched upon the sofa where she had been watching the television broadcast. He then took great pleasure in peeling the black heels off her pretty feet, pushing up the hem of her black dress, then slowly stripping off her lacy black panties down those exquisite white legs.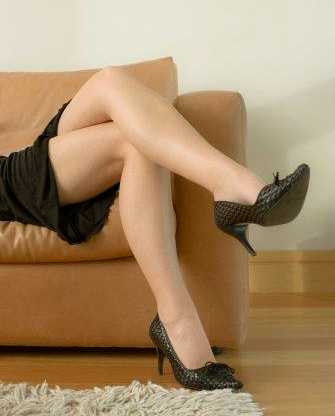 Although the service had come to a conclusion, the Reverend was now being interviewed lived by the news anchor handling regional affairs. Smiling at first, next looking over at the television set at the live interview of the beauty's husband, Masao then looked back over at the preacher's beautiful wife who was now completely at his mercy. And when the Reverend was telling the interviewer that his beautiful wife had accompanied him on the trip, that she had been watching the service live to critique it, Masao wished that the Reverend was here in the room to be able to critique the sordid rape of his beautiful wife.
And when the preacher was telling the interviewer of the plans that he and his wife had for adopting a little baby over the next couple of days, Masao chuckled loudly, speaking out to the television set with "You ain't gonna need to adopt a baby here in Japan, cause I'm gonna plant a little slant-eyed fucker right in your beautiful wife's tummy! Ohhhh ……………….ahhhhhhhhhhh …………………….ughhhhhhhhhhhhhhhhhhhhhhhh!" Panting, cock twitching its final woes as it spit out the last of its vile sperm, Masao chuckled "You and your beautiful wife are going to have a baby that just one look at it will say it all …………'Made in Japan'!"

End of Story.