Mrs. Ellen Harper
For 30 year old Ellen Harper, this was just the perfect trip to celebrate their 5th Anniversay, which would actually bethe next day. Having gotten out of her travel clothes, the plan was to wander around a bit in the area surrounding the hotel so they could get bearings. With it being a warm day, Ellen decided to dress casually as they be walking a bit, putting on a pair of black slacks, a yellow top with black trim and a pair of low black heels. Having checked in at 3 p.m., resting a bit before freshening up, they headed on out to the nearby gallery of shops and hoped to find a nice place for dinner. Looking at the note that the kind hotel owner had given her, his note suggested that they try 'unagi' for dinner, with the fellow advising that it was the Japanese word for a fresh water eel. Little did Ellen realize exactly why the devious bastard had made that suggestion for her to have for dinner, a teriyaki flavored dish that she'd certainly enjoy, but later that night she'd be unconsciously comparing the Japanese eel she had for dinner to the late evening one she be tasting ..........................another Japanese eel ......................that of Masao's slimy wiggling cock in her mouth!
Waving at the American beauty and her husband upon their return following dinner, Masao inquired if they had tried the 'unagi' that he had suggested they have for dinner. "Yes, and it was so delicious! Thank you for recommending that to us!" the blond beauty replied before she and her hubby headed off towards the elevator. Under his breath, Masao whispered to himself "You'll like Masao's 'unagi' even better when I hand feed it to you!" Cock twitching in his pants, Masao shivered in anticipation of feeling her warm and wet mouth sucking on his dick. Having one of the desk clerks come to relieve him, Masao went into his private office where he turned on the monitors to view the interior of Room 903, the Harpers' hotel room. Hidden throughout the room and bath, there were four state of the art audio/video transmitters placed so that he could view the entire area. He watched intently as the beautiful wife took clothing out of her suitcase and place them in the dresser drawer, leaving a pair of lacy red panties and matching bra atop of the dresser. 'Yes, time for you to take a bath, my dear Mrs. Harper! Now go into the bathroom and take you clothes off for me!' he mentally advised. His cock twitched as the beauty took the lacy garments from atop the drawer and make her way to the bathroom, for she was now about to make Masao's wish come true, allowing him to get a glimpse of the golden treaure that would be his to claim later that night. Looking at the bathroom monitor intently, now with labored breathing, he panted out "Yeah, sweetie, take off that yellow top! Now lemme see those beautiful titties of yours ..................take that bra off! Yeahhhhhhhhhhhhhh ...........................ohhhhhhhhh, beautiful ..................I'm gonna love sucking on those pinkies!"
A bit later, after the blond beauty came out of the shower looking just ravishing in her birthday suit, it was time to see what he could bring up to their room for them. Having called the Harpers' room to take their order as to the complimentary tea or cocktail, Masao eagerly got the tray ready with the drug laced liquids, then had a kimono clad gal make the delivery for him. Watching the monitors, he smiled to see hubby downing his nightcap while the lovely wife poured herself a cup of hot tea. As they got into bed, with the lights having been turned off, Masao still managed to see clearly into the room due to the most advanced infra-red technology that had been built into the state of the art video transmitter. Sheet and bedspread pulled up to their chest area, husband and were embracing one another in each other's arms, and then each began nodding off into a deep drug induced sleet. Cock throbbing in his pants, Masao figured he should wait a few more minutes before going upstairs and into the Harpers' room so he could enjoy the sweet juicy dessert that he so craved ...............................that he could find right between her long trim sexy white legs!
After having waited a half hour, Masao stood in front of the door to the Harpers' hotel room, then pressed the high tech gizmo that he had devised that would have all the interior locks disarmed and allow him to gain entrance. Nightstand's light turned on, Masao gazed down onto the loving couple as they were still in each other's embrace. Her petite hand, with trim manicured fingers, was draped atop the bedspread over her husband's shoulder as Masao reached forward to grasp her trim wrist. Seconds later, her soft pretty hand had disappeard from view, for it was now in the zipper opening of Masao'pants with his cock throbbing against her soft tender palm. "Oh, yes, my dear Mrs. Harper! Ooooh, your prettee hand feels so warm and soft!" he panted out as his cock grew in length and thickness against her touch. Reaching into his pant's opening, he then guided her hand further on in, then molded her trim manicured fingers around his swollen and sticky nuts. Then a devious thought went through his vile mind, getting him to pull her hand out by her wrist and turn her back towards her husband. But instead of placing her soft pretty hand back where it had been, Masao guided her now sticky and smelly hand to place it right up against her husband's face, then rubbed her smelly fingers up over his lips and nose.
A minute later, after having quckly disrobed and then turning the blond beauty back towads him, Masao tossed he head back a bit as he moaned "Ooooooooohhhhhhhhhhhhhh, yesssssssssssssssssssssssss! Oh, that's it, Mrs. Harper .........................suck it .........................suck on Masao's live 'unagi'!" After having turned the beauty over towards him, a little pressure on her chin with this thick thumb managed to part her sweet pink lips, and pressure of his bloated cockhead allowed him to push between her now parted lips and into hot succulent mouth. Masao chuckled as the American beauty unconsciously began sucking on his throbbing cock as if it was a nice tasty popsicle, causing Masao to pant out in pleasure as his fleshy boner began getting thicker and lengthier in her hot sucking mouth. "Oh, you loved that teriyaki sauce on the 'unagi' you had for dinner, but you will love even more the taste of the hot sauce Masao's 'unagi' is now preparing for you!" he uttered out while sawing in and out of her beautiful mouth. "Ahhhhhhh ...............................ahhhhhhh .....................................oh, suck it ...........................................suck it ..............................................eat it ........................................eat it ...............................eat it all ..............................now swallow ...................................swallow it all, Mrs. Harper!" Masao panted out while feeding her his gooey jizz.
Shivering once, then again, Masao twiched out every drop of his tasty jizz into her still sucking mouth. Balls now totalled drained, his jizz coating her mouth and filling her belly, he eased his now limp and shrunken penis out of her pursed lips. Flipping up the bedspread and sheet, Masao gazed down upon the flaawless an sexy body of the American beauty. Reaching down, he touched the soft smooth skin of her right leg, sliding his hand down to her ankle and pretty pink pedicure toes. Then it was time to work those lacy red panties on down over her trim hips so he could gaze upon the golden treasure that awaited him. Down over her trim hips, down her sexy legs and off her feet they went to be balled up for Masao to inhale her sweet fragrance. Bent over the foot of the bed, starting with her soft pink soles and pretty toes, Masao planned on licking his way up to her golden treasure. Edging himself up slowly, pushing her trim legs farther and farther apart, Masao was now beathed in the same sweet scent that he had inhaled a moment earlier. Rubbing his nose and face up against her soft golden curls, he then extended his tongue out to trace the tip of it up against her tight pink slit. Mouth clamped over her most intimate body part, Masao pushed his long thick tongue up into her slick slit in search of her ultra-sensitive clit. Expertly finding what he was searching for, flicking at it with the tip of his tongue, Masao smiled to himself as sweet juices began coating his tongue as he proceeded on eating out the pretty American beauty. Then Masao felt the beauty's petite body spasm, once and then again as juices flowed into his slurping mouth. The unconscious beauty had just orgasmed right in his mouth.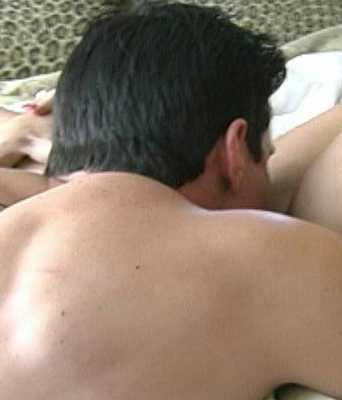 Pushing up her nightgown, Masao moved on up to suck on her beautiful pink titties. Having swallowed down one of those little blue pills earlier, Masao's cock revived quickly and he was again sporting a stiff erection. Rubbing his swollen cockhead up against her slick slit, Masao gloated in victory as he stabbed his cock forward to begin his rape of the beautiful American bitch. "Ah, yes ..........................oh, my sweet American beauty ......................................oh, you are so tight ..................................so fucking tight!" he chanted as his raping cock sliced all the way up into the raped beauty. Grabbing her soft asscheeks in his hands to hold her firm, Masao trust forward to get every bit of his fat cock up into her, then be began saw in and out of her tight slit. "Ah, yes, my prettee American beauty .................................Masao will give you a nice present for you to take back home with you ......................................a gift that will blossom for nine whole months! Yes, my dear Mrs. Harper ............................Masao will give you a nice little present from Japan ..............................................a little Japanese baby!" he laughed out loud while raping the beautiful blond wife. As he continued slicing in and out of her, he reached over the grasp her wrist, then guided her hand over to her hubby's, laughing as the couple held hands together while her raped her. "Ahhhhhhhhhh .........................................ahhhhhhhhhhhhhhh ........................................ahhhhhhhhhhhhhhhhhhhhhhhhhhhhhhhhhhhhhhhhhhhhhh!" Masao cried out as he ejaculated out stream after stream of his baby making jizz.
Three hours after having gained entry into the Harpers' hotel room, Masao grasped her left foot first to put it through the leg of her lacy red panties, then her right foot was to follow. Getting her panties back into place, he glanced down at her inner thighs that were glazed with a couple splotches of his dried cum. Masao chuckled, decided on not getting a wet cloth to wipe up the evidence, figuring that she'd merely think it was her hubby's. Having raped the beauty twice, each time popping his nuts and draining them dry in her cunny, Masao grinned as he tried to imagine how the blond beauty would look in nine mouths time, with her belly swollen with his baby. Looking over at the drugged husband, Masao chuckled at seeing the bastard licking his lips in his sleep, getting a taste of what was filling his wife's cunny. Before putting the bitch's panties back on, he had guided her hand down to her cunny, pushed her middle finger up into her raped slit to have it coated with his cum, then guided her hand to her husband's face and pushed her cum coated finger to his lips. Having brought an identical tray up with him, Masao then exited the hotel room with the tray containing the drugged items. Then pressing his remote, all the locks were once again secured from the inside, making it appear that there was no way one could gain entry from the outside.
It was early part of February that next year when Masao typed in the name of Ellen Harper, along with the city and state of where she reside in America, that an article from the Tribune showed up on the internet. That article advised of the Harpers' having a little addition to their family, a healthy 6 lb 4 oz baby girl, named Jenny, born on January 3rd. And in looking at the date at when he had paid her a visti up in the hotel room, Masao smiled to himself and chuckled 'Can't get any closer than this! Nine months to the very day! Hmmm, if only the proud parents knew that their precious little baby girl was 'Made in Japan'!' Getting the DVD disc out from the folder, he put it into the player, Masao watched a replay of that night he had paid a visit to the Harpers' hotel room that past April. "Ohhh, this brings back so much memories!" he said out loud, smiling widely as his cock throbbed while watching the beauty on the screen as her soft and pretty hand was being taken and slipped into the opening of his pants.
Hotel Guest - Last June
Helping out by supervising at the check-in desk, Masao assisted with directing the next in line to the available receptionist. But upon seeing the beautiful and radiant blond standing third in line with her husband, he began calculating where he'd be sending the two guests ahead of her, planning on personally assisting this lovely beauty. Seeing the beauty in her colorful plaid print blouse, string of white pearls and black slacks and short heels, Masao's head was throbbing ..........................the one between his legs, that is! 'What a lovely American beauty!' he thought before adding on 'I must explain to this beauty what the word 'unagi' means in Japanese .....................it's good for her to know what will be wiggling in her mouth later tonight!' Finding their reservations, he then welcomed the lovely Mrs. Milner and her husband to his hotel. After having checked them in, making the suggestion of what would be delicious for dinner, Masao deviously thought 'But if you don't think you can stomach eating a cooked eel, you'll get to suck on a big live one wigging in your prettee mouth tonight, my dear!' Before they left the reception desk, Masao explained the complimentary tea and/or cocktail to be brought up to the room in the evening before they retired for bed. Going into his private office, Masao's hope to get a glimpse of the lovely beauty changing her clothes or going to the bathroom was met with disappointment as the couple merely stored their luggage before heading on out to grab a tour that departed each afternoon.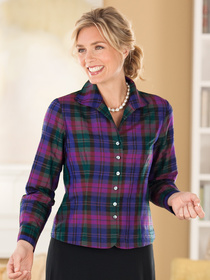 Mrs. Diane Milner
Having turned on his monitors and activating the transmitters for Room 827, Masao watched as Mr. and Mrs. Milner entered their hotel suite, led by the bellhop who set their luggage down upon the racks. Once the bellhop exited the hotel room, leaving the couple alone, Masao watched as they embrace for an intimate kiss. Kiss ending, Masao then heard hubby tell his beautiful wife "Happy Birthday, honey!" With the blond beauty looking at at her husband, she then could be heard reply "Thank you so much for this fabulous birthday present! What a surprise! I can't believe you arranged this trip on your own! You're so sweet! I love you!" Then the beautiful blond leaned up to kiss her husband once again. "Honey, I booked an afternnon tour that we can take any day, but if you're up for it we can still make today!" the husband advised. Masao was then very hopeful to see the lovely wife change out of her travel clothes so he could get a glimpse of her lovely golden treasure. But the hubby went to spoil it all by adding "The pick up is right in front of this hotel but we need to be downstairs in five minutes!" To his dismay, the beauty advised "Thank goodness I used the restroom on the train ride! I'm ready to go!" Masao then watched as each grabbed a sweater to take on the tour and exit the hotel room. Now Masao would have to wait for their return that evening. Watching as they exited the hotel lobby, he saw what tour they were taking, then checked that tour's schedule as to when they'd be returning to drop off the patrons back off where they got on.
Having disrobed, Masao lifted the bedspread and sheet to slip into bed behind the sleeping beauty, Caressing her soft creamy thigh, he slid his hand up under her short nightgown, then slid his hand down into the lacy baby blue panties that she had put on following her shower. Running his thick fingers through the soft golden fleeced that he had seen on the monitor, Masao then used his middle finger to trace along the length of her slick little slit. Licking at her ear, nibbling her earlobe, he then whispered "I saw you come back with some cute little Japanese dolls, Mrs. Milner! But wouldn't it be much better to have one that you could play with and interact with, rather than to just admire it on a shelf, huh? Yes, you would enjoy that much better! And I heard your hubby wish you a 'happy birthday' when you entered your room this afternoon, so Masao would like to give the prettee lady a birthday present to take back to America with you!" Cock now in hand, pumping it to get it rock solid while rubbing the sensitive head between her soft inner thighs for added stimulation, he then shuffled up a bit to get his cockhead up against her tight little slit. Pushing up against her, his blunt cockhead penetrated her folds, allowing him to get himself into her but just a little over three inches. Reaching down, lifting her right leg up with hand under her knee, it allow him to push another inch up into her. Pushing her leg forward, draping it over her husband's hip, Masao smiled as the angle now allow him to fuck just over three-fourths of his fuckstick up into her. "Ah, yes!" he exclaimed as he proceed to rape the drugged beauty as she lay embracing her husband and with her leg thrown over his hip.
Humping at her, with three fourths of his fat 'unagi' slicing in and out of her tightly gripping snatch, Masao slid his hand up her nightgown to cup at a soft round tittie and flick at her budding nipple. "Uuuh ...............................your nipple is getting nice and hard .............and long too!" he chuckled as his hand went in search for her other tittie. "Ohhh, my beautiful Mrs. Milner, you will make an ideal mother for our little baby!" he panted out while fucking his dick as far as he could from the back angle. Pushin her leg up further over her husband's body, it got her legs spread even wider, allowing Masao to shove another fat inch of his fat dong up into her slick slit. In and out, in and out his cock pumped, faster and faster ..............until ....................."Ahhhhhhhhhhhhhhhhhhhhhhhh ........................................ahhhhhhhhhhhhhhhhhhhhhhhh ............................................ohhhhhhhhhhhhhhh, yesssssssssssssssssssssssssssss ........................Masao is cumming in you, Mrs. Milner ........................................a baby specially made for you in Japan!" he moaned out, as spurt after spurt of his hot roe was ejaculated up into her fertile womb. "Oh, oh .......................that was fantastic ..................absolutely fantastic!" Masao announce as he remained still behind of the raped beauty, allowing his slowly deflating cock to soak in her violated cunny, his hand sliding down to caress her soft beautiful ass.
"Ahhhhhhhhhhhhhhh!" Masao groaned as is shriveled by very sensitive spent cock slipped out of still gripping cunny with a loud 'plop'. Slipping off the side of the bed, Masao then reached over to pull the raped beauty towards him, putting her flat on her back. Moving up some to where her head was located, he then turned her head in his direction, then put his thumb on her chin. Pink lips and lovely white teeth slightly parted, Masao smiled with delight as he guided his now deflated but cum coated dick into her pretty mouth. Now pushing the bottom jaw up, his cock twtiched with excitement as her warm mouth closed his once again thobbing tube of flesh. "Ahhh, yes, my prettee one ..........................it's suckee suckee time ........................... suck Masao's 'unagi' clean!" he panted out in excitement. As the unconscious beauty instinctively began sucking on the dick in her mouth, Masao saw the puzzling look on her beautiful face as it was rather obvious that the taste in her mouth was an unfamiliar one. Smiling with delight was the beautiful woman recommenced sucking on his cock, Masao threw his head back and gritted his teeth to keep from losing his load prematurely, especially with his growing boner only at half staff at that moment. He just wanted her to get his boner up rock-hard, for he aimed at breeding her once again, this time getting his lengthy cock fully up in her snatch to make sure he shot his cum directly in her fertile womb.
Having pulled his cock out of her sucking mouth, he was amzed to see that the beauty really got to like the taste of his spunk as she began licking at her lips to apparently savor the taste. Smiling down at the beauty, not wanting to deprive her of the tasty treat that she now craved, Masao leaned forward to place his bloated cockhead up against her pink lips. "Ahhh, yes ......................lickee, lickee!" he chanted out as the tip of her pink parted her beautiful pink lips to lick at his throbbing cockhead. Not wanting to disappoint the beauty, Masao shucked and pumped at his boner with his fist. Though it was rather tempting to just cum all over her beautiful face, it was more important to breed the beauty once again, forcing Masao to grit his teeth tightly. Finally, a pearly white drop appeared out of his pisshole just before the tip of the beauty's pointed tongue licked it away. Then he saw her savoring the taste in her mouth before swallowing deeply to consume it down in to her belly.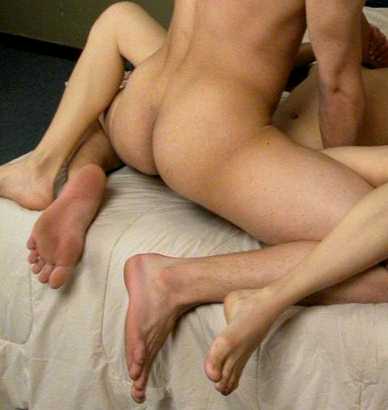 Getting back up onto the king-sized bed, this time right atop of the American beauty, Masao sucked in his breath as he rubbed his pudgy body atop of soft and petite one as his boner lengthen a bit more and was now being tickled by her soft golden curls. Spreading her legs once again, pushing her left ankle up some to hook it upon her husband's hip, he then guided his throbbing boner up into place once again. "BANZAI!" he yelled out laughingly, stabbing her with his lance, spearing up all the way into her most private part ...................raping her once again! Hands grasping her by her soft asscheeks, Masao began pumping in and out of the beauty's gripping snatch, as he announced "Oh, yes, Mrs. Milner ...............................need to give you another dose of Masao's baby batter ............................to make sure you go back to American with a precious little baby that's been 'Made in Japan'!" Then there was no holding back as Masao rammed his dick all the way up, grinding his crotch up against hers and rubbing his wiry black curls against her soft golden one, Masao then grunted out "Uggghhhhh ...................................uggghhhhhhh ..............................ugggghhhhhhh ........................ugggghhhhhhhhhhhhhhhhhhhhhhhhhhhhhhhh!" With each grunt, his balls had churned out more of his potent juice, which he then ejaculated far up in her fertile womb.
The fantastic fuck over, Masao smiled down at the lovely beauty, deciding that she deserved even more of the tasty juice she had come to love, thus turned her head back towards him and once again pushed his thumb down upon her chin. As she avidly sucked at his cum coated cock, Masao chuckled "Oh, you have really acquired a taste for a man's cum, I see! Yes, Mrs. Milner, suck it ..........................clean my cock for me! Taste our fuck juices!" Panties put back on and pulled into place, nightgown pulled back down, Masao then got dressed so he could make his exit out of the hotel room. Everything back in place, pulling the bedsheet spread back up over the loveing couple, Masao swapped the tray containing the drugged tea and empty cocktail glass with the new one he had brought along to remove any telltale evidence of his mischevious deed. Before existing the hotel room, he looked back in before turning off the light, looked at lovely blond beauty once again, wondering if the naive wife would know what the taste was in her mouth upon waking up in the morning. 'Ah my sweet little beauty, Masao shall make it a point to visit you once again before you leave for home! And I shall give you some fresh hot cum to eat ............right from Masao's swollen balls!' he thought before turning off the light and exiting the hotel room.
After finding an article in his internet search in April of the next year, Masao reviewed his notes on the vacation the lovely Mrs. Milner had with her husband at his hotel that past year, a one week stay of June 8th thru the 15th. His notes showed that he had paid a visit to the Milner's room on that first night and again on he 14th, just before they had checked out that next morning. Also, his spying upon the Milner's room through his hidden cameras showed no love making between husband and wife as they were quite exhausted from the tours taken each day. Thus, with the birth of 6 lb 8 oz Troy Milner on March 13th, Masao was quite sure it was he who had done the honors of knocking up the American beauty. Putting the disc into the DVD player and turning on the large screen television, it brought back fresh memories of that exciting night, giving Masao a raging hardon when he observed his lifting of the beauty's sexy right leg to drape it over her husband's body. Seeing himself on screen lunging up behind the drugged beauty, Masao recalled the exquisite feeling of her tight cunny squeezing at him as she shove three fourths of his lengthy cock up into her. Then Masao watched how the drugged beauty used her soft pink lips and tongue to clean the cum off his cock before he raped her once again that first night of her stay.
Hotel Guest - November
Seeing the lovely blond beauty and her friends sipping on their hot tea or drinks while working on their laptops, apparently communicating with their loved ones back home, Masao checked with the desk clerk on duty and learned that the group of lovely ladies were part of the flight crew that had just arrived. To get to meet them, Masao went over to introduce himself and see to it that they were comfortable along with telling them that their drinks were complementary and to advise them of the complimentary ones available that evening. Taking the pretty soft hand in his of the lovely blond, his cock twitched in his pants as he got her name of Caryn Waverly. "And where are you from in America?" he inquired, thus getting the information that he would need to check up on her at a later date. Going back to the and checking the computer, he found the lovely woman's name among the flight crew checking in that day, then told himself that he must make a visit to Room 720 later that night.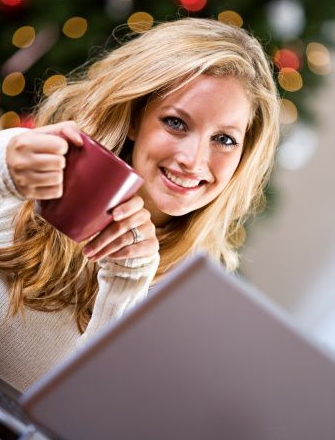 Mrs. Caryn Waverly
Twenty-seven years of age, married to her true love from college and working as a flight attendant, Caryn Waverly was just so very happy that all her old friends back home were envious of her. And if a girlfriend asked "When are you and Bill planning to start a family?", her response now was "Hopefully soon! I just went off the pill just over a month ago, I've got to get on the stick!" This bit of precious information Masao learned about that night after the lovely blond beauty returned from having dinner with her colleagues and got on the phone to call home to her husband. Watching her on the phone with her hubby, Masao had turned up the audio so he could listen in on her portion of the conversation. Masao's interest peaked upon hearing her tell her hubby "Better get your rest in now before I get home Thursday night! You're going to have to perform like never before because I"m going to keep on wanting more! The doctor said that after a thirty day period, I'd be good to go! And it'll be forty-five days since I got off the pill when I get home so you're going to have to do your job and 'knock me up! You're going to get on that stick of yours and get a prescription of those blue pills to keep it fore me because this is the right time of the month for me!" As she listened to her husband's response, then began chuckling, Masao wondered just what her hubby's comment had been and whether the beauty would still be laughing if knew what was in store for her later that evening.
Hot tea delivered to Room 720 by a geisha girl, Masao watched the monitor as the beautiful blond guest kicked off the bright pink open heels she had been wearing before pouring out a cup of the drugged tea. He smiled as she took her first sip. After her second cup, Masao watched the monitor as she picked up the phone to dial up the front desk, to which she requested a wake up call at 7 a.m.. Then she was nodding off on top of the bed with the light still on. Seconds later, still with the same white sweater and skirt she had one earlier, the beautiful blond reached up for the pillow to pull it down to her. She then nodded on off once her head hit the pillow. With the tray of undrugged tea partially filling the pot, Masao was ready to head upstairs to Room 720 as his 'stick' was primed and ready for that beautiful flight attendant who wanted to get herself 'knocked up'. Knocked up .............yes, but certainly by her loveing husband and not by the devious Japanese hotel owner. The time period to lapse for the birth control pills she had been taking, this being the right time of the month for her, Masao certainly wanted to beat hubby to getting the honor of knocking up this beautiful American blond bitch.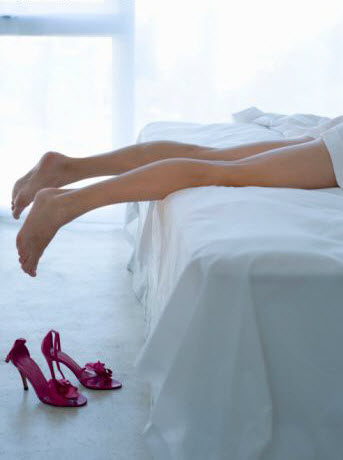 Having waited some time to go on by, just to make sure the potent drug had the beauty totally out of it, Masao went on up to Room 720 with the tray of non-tampered with tea. Using his special remote that would have all the locks disarmed and rendered useless, he then gained entry into hotel room, his cock twitching in excitement in seeing the trim sexy legs extending beyond the foot of the bed in the very same position prior to turning off his monitor and taking the elevator on up. Making his way into the room, seeing the drugged beauty fast asleep, Masao then set the tray on down. Moving towards the bed, he reached down with both hands to touch and caress the soft sexy legs. Then, after unzipping the front of his pants and pulling out his throbbing hardon, he reached out to grasp her by her ankles. Bringing her feet together, then stepping forward, his body shivered with excitement as his sensitive cockhead slide up over her soft pink soles. "Oh, yessssssssssssss!" he panted out while fucking her tender soles and toes. Though tempted to toss his sauce all over her pretty feet, Masao held on back for he didn't want to diminish the potency of the hot gooey jizz when he seeded her fertile garden.
Stopping before he creamed her pretty feet, he pulled her legs apart some so he could step forward between them. Reaching up, undoing the button her with skirt and pulling down the zipper, he then worked the garment down over her trim hips and sexy legs to let it drop onto the floor. He looked at the panty clad ass that was so nicely shaped that he caressed her asscheeks with both hands, then reached up to the waistband of the lacy garment to being working them down to bare her beautiful and creamy white ass. Lacy white panties drawn down over her trim legs and feet, Masao then brought the garment up to his face to inhale her sweet fragrance. Then, after spreading her legs wider, he knelt up on the bed between them so he could reach her sweater. Back of her sweater unzipped, he then pulled it up over her head and off each arm. Next he unclipped the back of her lacy white bra and got the straps off her arms to toss it to the floor with her other clothing. Moving off to the right side of the bed as it affored the most room, then turned the beauty on over onto her back. Spreading her sexy white legs once again and getting between them, Masao then draped them over his broad shoulders, lifted her trim hips up and began munching on her sweet little golden beaver. In her drugged sleep, he felt her petite body tremble once and again, then he got to taste her sweet love juices as she orgasmed right in his slurping mouth.
Undraping her sexy legs from his shoulders, Masao shuffled on back some, fisted his boner back to rock-hard status and guided it down into position. Thrusting on forward, the rape of the unconscioius flight attendant commenced as Masao lunged brutally to bury his entire length up in her snug little pussy. Grabbing at her trim hips, he began thrusting in and out, determined to give her a good dosage of his pent-up roe as he panted out "You shall start the family that you want, my sweet little beauty! Masao had much expercience in this area! So why wait till you get back to America ........................to your husband, huh?" Fucking in and out, speed it up faster and faster, Masao laughed aloud "Ohhhhhh, my prettee one ..................................Masao shall be the one ....................................to make you the beautiful little baby that you want!" Faster and faster he fucked at her, knowing full well what this vile rape could do to the beauty, Masao then thrust fully into her and froze. "Yessssssssssssssss .....................................yessssssssssssssssss ......................................ohhhhhhhhhhhhhhhhh ...........................................ohhhhhhhhhhhhhhh!" he exclaimed on each shudder of his pudgy body that was accompanied with a belching spurt of his potent gooey cum deep up into her fertile womb.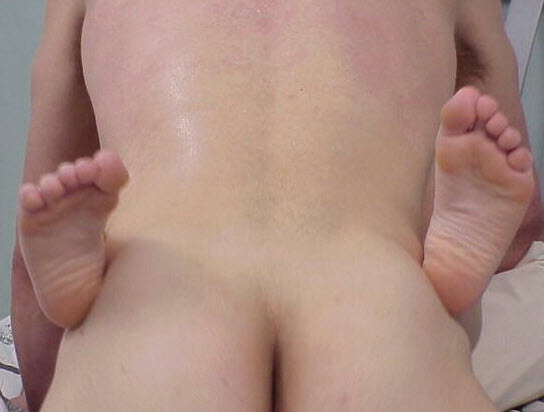 Twice more that night he had seeded the beautiful flight attendant before he had taken his leave, redressing her only with her panties and bra, leaving her to wonder when she had taken off her skirt and sweater that remained in a pile on the floor. That next morning, Masao took care of the wake up call to Room 720, watching the monitor to make sure the beauty didn't oversleep due to the potent drug in her system. Watching the monitor, the ten ring wake-up call system had failed to waken the sleeping beauty. Midway the second ten ring wake-up call, the raped beauty finally stirred and lifted up the reciever to end the ringing. He watched as she blinked her eyes to try and get them focus, smiled in seeing her puzzled look as to why she was atop the bedspread and dress in only her bra and panties. He then observed her shrug with a sigh of resignation as she slipped off the bed and got some clean underwear to take with her into the shower.
With this lovely morsel, Masao didn't have to wait another ten months before looking on the internet to see if his dastardly deed had been done. Six months later, in greeting the flight crew to his hotel once again, the baby bump in the blond flight attendant's belly was quite noticeable. "Ah, I see you are expecting a little one, my dear Mrs. Waverly! When is the baby expected?" "The ending part of the third week of August is the predicted time!" came the response, much to Masao's delight! And it happend that the her flight crew was back at the hotel during the third week of August, with Masao inquiring how their missing crewmember was, with it coming as no surprise to him that she had given birth to a little baby boy weighing 6 lb 5 oz on Monday. That made it just three days earlier, just a day short of nine months from when he had planted his seed in her tight little cunny. That next morning, with the flight crew gather in the lobby to wait for their shuttle to the airport, Masao approached them with a nicely wrapped present and asked if one of them could give it to the new mother and her little baby. One of the gals advised that she would be happy to do as she lived just a few miles away from the Waverly's home. It was a very special present for the little boy, his baby, a little stuffed samurai figure!
Three weeks later, Masao opened up an envelpe and smiled upon reading the thank you card sent by Mrs. Waverly along with a collage of pictures featuring the cute little baby boy. On the bottom of the collage was an internet site address for the Waverly, one that would allow anyone interested to see updated postings on the family. Going to his computer and typing in the url address, Masao smiled as he looked at his little baby boy. In one of the recent entries, there was a photo of the beautiful mother cradling the baby in one hand while hold the little stuffed samurai that he had sent. Under that photo, the caption read: 'A special gift from Japan'. That caption put Masao in a fit of laughter, for indeed it was a gift from Japan that she was cradling in her arm. Bookmarking this page on his computer, he'd be checking on it periodically to watch his son grow up.
End of Story.