High School Rape Club - VIII
(m/f, i/r, n/c)
by
Black Demon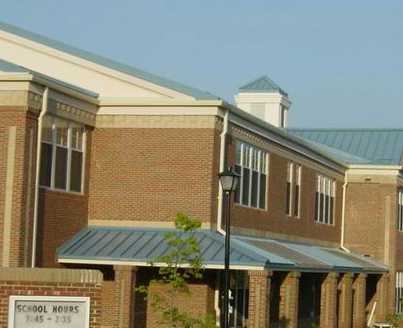 ______________________________________________

Standard Disclaimer!

This is a fictional story intended for Adults only!

______________________________________________

************ ***********

Note: The story below is a story in itself. However, it is also a direct continuation of the

earlier stories entitled: 'High School Rape Club 1 thru 7'

************ ***********

For Principal Charles Grant, Porterville High had for years been and still was one of the top-rated high schools in the state. Porterville was top rated in both scholastic achievement and athletics and had been for years. 'This is supposed to be a dream place for teachers and there were no shortage of applicants for any openings that come up! So why is it that three of my top teachers up and leave suddenly without much notice?' he wondered. 'Gosh, what's the problem? Can't put my finger on it! Before there was rarely any teacher leaving Porterville, now three very good ones have departed, going to other school districts where the pay isn't as good and to schools not as highly rated.

First, there was Karyn Merton who didn't return after the Christmas break, with her saying it was a family emergency and had find a school close to where her ailing mother lived. Second, it was Melanie Harper who quit suddenly over the spring break, with hardly any notice and it was a scramble over finding a good replacement. And then just last week, he got word from Natalie Gerber of her deciding to transfer off to another school at the beginning of the new school year, going to another school that wasn't rated very high and the pay scale in that district being lower than at what Porterville paid.

Back when school had let out for the Christmas vacation, 34 year old Mrs. Karyn Merton (of 5'4", 115 lbs.) was looking forward to the time she would be able to spend having fun with her two young daughters, five and seven years of age. Wanting to return to clean classroom in January, she had decided on staying late that Friday to remove the Christmas decorations that had been put up over the past few weeks. With the janitor checking in with her, advising that he would be leaving in fifteen minutes and could wait for her to finish, Karyn had told him not to worry about her as she'd herself out through the side entrance and for him to go home to his family.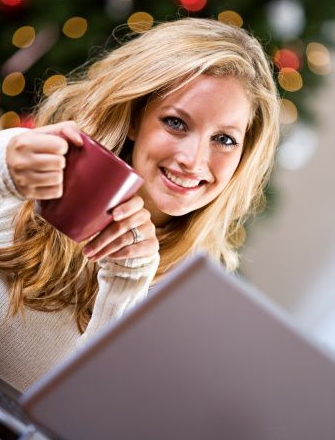 Mrs. Karyn Merton
Little did Karyn realize the danger she had put herself in by remaining in the empty school building, something that had not gone unnoticed by the B-Balls team that had been hanging out at the field located right next to the school administration parking lot. They had been eying her up for quite some time, wanting and hoping to scope out sexy blond beauty. And with the janitor getting into his pick-up truck and leaving the parking lot, the B-Balls team just couldn't pass up the golden opportunity that awaited them. Not only were the guys comprising the B-Balls team skilled at basketball, they were from the other side of the tracks and quite skilled at breaking and entering. Getting into the school through a classroom window proved child's play for them and then they were in the building and making their way to Ms. Merton's classroom.
This past year's B-Balls team consisted of 6'8" captain Archie Howard, 6'7" Desmond Sanders, 6'5" Trevor Smith, 6'4" Joey Malone, and 6'6" Tyrone Jones. Each of them big and black, with each weighing in between 225 and 285 lbs., and each having turned eighteen years of age due to either being held back in their youth due to poor grades. With their sports ability, exceptions were made to getting these gifted athletes into Porterville, giving them the edge in the major high school sporting events. The members of the B-Balls team were determined to carry on the tradition of bringing home the state championship and also to continue the legacy established by their predecessors – raping beautiful white chicks as tune-ups, and then onto the main event – grabbing a beautiful teacher!
Having taken down the decorations in her classroom, with her husband out for the evening with the guys and the girls spending the night with the grandparents, Karyn figured that it'd be an ideal time to input the grades of the last test into her computer. After having bid the janitor goodbye, with the entire building supposedly deserted, she hadn't bothered to lock her classroom door. Upon hearing her classroom door opening, she could only gasp in horror upon seeing five members of the basketball team smiling widely as they filed on in, led by Joey Malone who was a real problem student in her 5th period English class. Karyn jumped up from her chair and began backing up as the black hoodlums closed in on her, trembled with fear when Archie Howard told her "Hi, Ms. Merton! Shame yer still working while everyone's gone home for the Christmas vacation! So we's thought we'd come and keep ya come ……………….have our own Christmas party together!"
And so the B-Balls team got to celebrate quite a Christmas party, popping open the cans of beer they had brought with them as they unwrapped their Christmas present ………………the beautiful Kayrn Merton! They really got into a party mood upon hearing the sweet music as the lovely blond beauty whimpered "Please …………………please ………………….please don't ……………….please don't touch me there ………………please, I'm married …………..have two children …………………please don't rape me!" Right atop the very desk that she taught at, they peeled of her 3" brown pumps, pulled the white sweater up over her head and off her arms. Her beige slacks were then peeled off her long ivory legs that evoked whistles from the B-Balls team. Lacy white bra unhooked and peeled off her shoulders as large calloused hands quickly replace her bra cups. As she struggled, her lacy white panties slid out from under her, then stripped down her legs and off her feet.
"Nnnnnnnnnnnnnn …………………………..nnnnnnnnnnnnnn ………………….nnnnnnnnnnnn …………………..noooooooooooo ………………………..stopppppppppppppppp!" Karyn whined and cried out as her legs were pulled wide by two of her assailants, allowing Joey to pull her hips to the edge of her so he could then his hot open mouth over her sex. "Ahhhhhhhhhhh ………………..ahhhhhhhhhhhhhhhhhhhh …………………….nnnnnnnnnnnnnnnnnnnnnnn!" Karyn shivered as she experienced oral sex in this manner for the very first time. She shuddered in shame upon hearing one of the bastards loudly encouraging his buddy to "Eat her, Joey! Eat out the hot bitch of a teacher we's got here at Porterville!"
For Joey, there was nothing like eating out some sweet white meat, especially when she wiggled about and whined as he tongued her juicy pussy. And eating out his English teacher's sweet little pussy was the ultimate Christmas feast he could ever have imagined. From the way in which she trashed about one the desk while in the grasp of his buddies, Joey knew that he had her going good, especially so when he flicked his tongue over her ultra-sensitive clit! "Ohhhh, Godddddddddd ………………….oh, my Godddddddddddddddd …………………….ohhhhh ………………stoppppp ……………….stopppp ……………………aieeeeeeeeeeeeeeeeeeeee ………………..ahhhhh ……………ahhhh …………arghhhhhhhhhhhhhhhhhhhhhhhhhh!" he heard her scream out, her petite body trembling in spasms, just as his tongue became coated with her sweet honey.
Three mind-shattering orgasms already, eaten out by four of the horny B-Balls team, and now the last of the bunch was getting ready to munch on his Christmas treat. But as her head rolled from side to side, fingers were suddenly entwined in her hair to hold her head still, then she heard Joey's familiar voice telling her "Lookie at the Christmas present I brung ya teach! Open yer purty pink lips, teach ………………c'mon now ……………….open yer fuck'n mouth!" Karyn had clenched her teeth and lips when she saw what her student was intent on doing to her and she was determined not to be degraded in such an awful manner. The hard yank upon her hair had her about to yelp out in pain, but her cries were nipped in the bud with the filthy tube of flesh that was shoved into her mouth.
"Blurrrrr ……………………blurrrrrrrr ……………….blurrrrrrrrr!" came the attempted protest from the beautiful English teacher who now had her mouth crammed full of black cock. Holding onto her hair tightly with his entwined fingers, Joey chuckled at the plight of the teacher whose image he had often jacked off to at night, telling her "Aw, teach ………….like ya said last week when ya went and embarrassed me in front of the class, when ya caught me eating and had me stand up and read a paragraph! Remember that Ms. Merton? Remember how ya went and scolded me, huh? What did ya say ……………………….'You should know better than to talk with your mouth full'!" Pumping his cock in and out of her succulent mouth as she continued to gurgle brought laughter from the rest of the B-Balls team.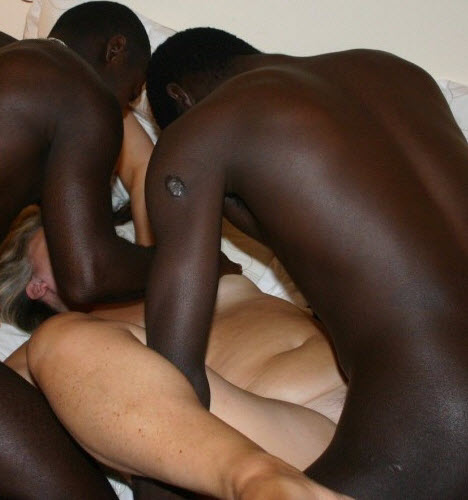 It was so humiliating and degrading for Karyn as she lay naked upon her classroom desk, with one deviant black teen's head between her widespread legs and mouthing her sex, and her own English student raping her mouth. For Karyn, it was so hideous, so outrageous for a male to find such deviant sexual pleasure in forcing a woman to perform such a degrading act, and to make it even worse she could feel the fluid in her mouth getting thicker. Then it dawned on her that 'Oh, God ……………….he's leaking ……………………his filthy 'thing' is leaking in my mouth!' Thicker and thicker the fluid in her mouth got, mixture of her saliva and his leaking pre-cum juices, and now Karyn was worried that her vile student would be doing his 'thing' in her mouth.
Legs held firmly and spread wide, Karyn couldn't help but to arch her hips up into teen's wide open mouth and who 's tongue was now far up into her juicing snatch. "Nnnnnnnnnnnnnnnnn …………………nnnnnnnnnnnnnnn ………………………nnnnnnnnnnnnnnnnn!" she moaned from around the thick cock in her mouth. Her entire body shook, signaling that a very similar mind-shattering orgasm would be rocking her entire being as has happened three times earlier. Like each time before, Karyn fought from responding with all of her might, but she found herself losing once again as the bastard's thick tongue wiggled about within her. "Nnnnnahhhhhh ……………….nnnnnnnnahhhhhhhhhh ……………………nnnnnnahhhhhhhh!" she tried to scream out as her body lurched and was rocked by spasms. As her slick love honey gushed into the teen's slurping mouth, her mouth was being filled by slimy hot semen with Joey telling her to "Oh, yeah ……………….look up at me, teach …………………..look up at me with those purty eyes of yers while I's cum in yer mouth!"
After the fifth teenage assailant had gone down and eaten her to yet another orgasm, all while Archie the team captain forced her to blow his black boner and swallow down all his slimy scum, it was her student Joey returning to now stand tall between her widespread legs. As her vile student had been the instigator for the B-Balls team in having this special Christmas party with her, the comments made by the gang members made it clear all that Joey had been given first dibs into degrading his beautiful English teacher. And then Joey was throwing his head back as his hips pushed forward, causing him groan loudly that "Ohhhh, damn ………………oh, damn …………………oh, teach, yer so fuck'n tight! Oh, Ms. Merton …………………how does it feel to have a 'real' cock up in yer tight little pussy?"
"Oh, Joeyyyyyyyyyy …………………………stop ……………………stopppppppppppppp ………………………it hurts ………………….it hurtssssssssss …………………it's too big ……………………it's too biggggggggggggggg!" Karyn cried out as her vile student proceeded to force even more of his big black cock into her way too tight cunny. The stretching pain in her cunny was just awful, made even worse as her vile student taunted her with "Oh, teach ……….I's been dream'n of this fer so fuck'n long! Damn, glad I saw yer car still in the lot when the janitor left! It was my idea that we's celebrate Christmas with ya! And I's got the honors of being the first of the B-Balls team to breed ya! Ohhh, yeah, nine months from now ya's gonna be spreading yer sexy white legs like ya are now ……………………to squeeze out that little black baby we's gonna plant up in yer tummy!"
Late that night, after cleaning up her desktop and floor around her desk, Karyn made it back home and stumbled into the master bath with her body aching so badly. After a potent douching of her raped cunny, Karyn could only pray that it wasn't already too late as she got under a hot shower to scrub her body clean. Each of the bastards of the B-Balls team had followed the lead of her vile student, each eating her out as he did, getting her to suck his cock off in her mouth, then later raping her. But that had been the end of her ordeal, for Joey later pulled her off the desk, made to stand facing the front of her desk, where she was pushed forward atop of it as Joey then gave her the very first experience of what it was like to take a male's cock up her ass. Meanwhile, another of the hoodlums came around the back of her desk to silence her screams with his cock. And it continued on till each got a chance to butt-fuck her!
Fortunately for Karyn, a friend of hers had recently taken over the principal's job at the high school in the Oakdale suburb. It was a bit longer drive each way, the salary being just a bit lower than what she was making, but the opening was hers for the taking if she wanted it. There was no way in which she could return to her classroom in Porterville, not with what had taken place there and the vile Joey Malone was in her English class. To explain her move to her husband, Karyn put a spin on things that she was making the move to help her principal friend out at Oakdale High, that there would be no problem in finding a replacement for her at Porterville. After accepting the transfer to Oakdale, Karyn breathed a deep sigh of relief in not having to return to sit at the desk where she had been violated, but she continued praying that she had not been 'knocked up' by one of the filthy black bastards.
Nearing spring break, 38 year old Mrs. Melanie Harper (of 5'7", 118 lbs) still could not fathom as to what in the world had made Karyn Merton up and leave Porterville so suddenly. Karyn was a good friend and fellow teacher who seemed so happy to be teaching at this upscale and top-notch school, one considered to be the best in the state. Being close to Karyn made it all that much more puzzling as to her sudden transfer to Oakdale. She heard it was due to being closer to her ill mother's residence, but to Melanie it still didn't make much sense as she had been with Karyn shopping one day and her friend had stopped to drop off a plant at her mom's. 'It's almost right in between Oakdale and Porterville! It makes no sense! There's got to be more to it than that!' she concluded.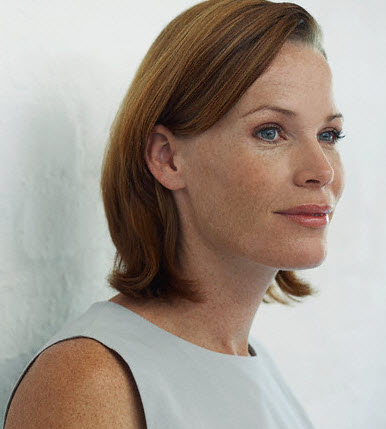 Mrs. Melanie Harper
In fact, Melanie had called to talk to her friend Karyn several times to both inquire as to why the change and also in hopes of enticing her back to Porterville. It seemed to Melanie that her good friend was holding back something, just saying that she was helping her principal friend out in Oakdale. Always when asking 'why'd she leave Porterville', Karyn seemed nervous and then deviated from the topic, and her good friend seemed to be making excuses when she tried to get together with her for lunch some time. 'Gosh, what's with her these days? She's so standoffish! Something happened that she's not telling me! Karyn is just not type of person up and leave for another school, no matter what the reason!' Melanie concluded.
Today, a Friday, was the last day of school before the spring break commenced. Her son (16 years of age) and daughter (15 years of age) were both in high school and spending the night at friends' places after partying. And this being a Friday night, meaning that her husband would be out socializing with fellow employees, coming home near midnight. Thus, Melanie planned on running few errands and then spending a nice quiet evening at home in front of the television set. Having gotten in her SUV and turning out of the school's parking lot, she looked down gauge and figured she had better fill up her tank before getting onto the freeway.
By happenstance, just after she had pulled into a service station and got out of her vehicle, Trevor Smith of the B-Balls team exclaimed "Hey, that's Ms. Harper, my math teacher! Damn, lookit that figure of hers! Shit, anytime she's writing figures up on the blackboard, all I's can do is to fuck'n look at hers and think of think of the figure '69'!" Seconds later, while they were across the intersection at a stop light, Trevor added "Geez, I's gotta git her! My first redheaded bitch! Just love her baby blue yes and them cute little freckles on her face! She's about to go inside the mini-mart, pull in on the inside her car …………..block the view from the mini-mart and her car!" As Nate was pulling into the service station, Trevor gave out the instructions "Okay, after we pull in, I'll go inside and pay for five bucks worth of gas and distract her some! Ya guys all git out and clean the windows, block the view from store while Des slips into back of her SUV!"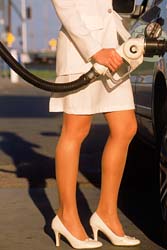 "Hey, Ms. Harper, how are ya?" came the greeting from her math student. "Hi, Trevor! Are you happy spring break is here?" Melanie responded while in line to pay for the bag of chips cold drink that she had just picked up. For some reason, Melanie shivered with nervousness as the tall basketball player got in line right behind of her, feeling that he was way too close for comfort. Finally the customer in front finished her transaction and she got to step forward to pay for her items and away from the closeness of her student. As she was pushing the door to open, she heard Trevor's voice telling the cashier "Five bucks on number four!" As she walked a few steps towards her car, she heard Trevor's voice once again, this time yelling out "Nate, paid for it! Fill up five bucks worth!"
As she approached the front of her car, Melanie heard Trevor tell her "Lemme git that fer ya, Ms. Harper!" Then her math student was opening the driver's door for her. She smiled Trevor, telling him "That's so kind of you! Thank you, Trevor!" "No problem at all, Ms. Harper! Anything fer a purty lady like ya!" she was told. With the door held open for her, distracted by her student, Melanie had not seen the teen who had slipped into the back and was hiding down low on the floor behind the driver's seat. As she started up her SUV and began moving forward, Melanie felt a bit unnerved by the wide grin on Trevor's face, feeling it was more of a smirk than a grin and her body shuddered in disgust.
Twenty-five minutes later, Melanie had her head out over the open bottom hatch located at the rear of her SUV. Her chin out over the edge, her entire body lurched in a convulsive spasm. "Uraaaaaaaaccchhhh ………………….uraaaaacccchhhhhh ………………uraaaaacchhhhhhh …………………..uraacchhhhhhhhhhhh!" came the shivering sound of her vomiting out the contents of her belly into the weeds below. "Damn, that's sickening! She's puking all over the place!" Archie Howard commented to the other members of the B-Balls team. Archie then added "Geez, Trev …………………gues yer purty math don't appreciate what she gits outta the figure '69' like ya thought she would, huh! She even went and puked out all the crappy school lunch that they went and served us today!"
For Melanie, fear had set in just before she was to take the ramp onto the freeway that would take her back home. The twisting of the back of her blouse around her neck, along with the sharp switchblade pressed up against her neck had Melanie frightened out of her wits. "Keep going straight!" came the gruff male voice from behind of her. She did not recognize the voice and with his head pressing up against the back left side of her head, her glance up into the rear view mirror revealed only the coal black hand holding the handle of the switchblade up against her neck. Then it donned upon her that 'It must be one of the teens pumping gas next to my car that had snuck into the backseat!' Afraid to disobey, she complied with the order to "Turn right here!" Doing so, Melanie shuddered in absolute fear as this a dirt road leading to an overgrown area covered by brush!"
Upon turning off the engine as the assailant holding the knife on her instructed, Melanie trembled in total fear as she heard another vehicle coming to a stop immediately behind her SUV. Looking into the rear view mirror, she observed Trevor Smith getting out of the front passenger seat and that he was accompanied by other black teens! Having locked all the doors before leaving the service station, Melanie was forced to obey the command from the bastard holding the knife on her to "Reach on over and open all the doors, bitch!" Once she pressed the switch, all the doors were being opened, with the rear glass being opened and hatch lowered. So was the front passenger seat being pushed forward while the assailant holding the knife on her moving about so the backseat could be lowered.
Then Melanie found herself ordered and forced to climb over the consoled onto the now bed of the SUV, joined by her math student and four other deviant teens that she recognized being from Porterville High and members of the basketball team. Shaking and sobbing with fear, Melanie could only cringe in horror at the many hands grabbing at her clothing. Cream white heels pulled off her feet by one black bastard, who was then trying to reach up under her skirt to get at her pantyhose. She kicked at the bastard with her feet but then hands were grasping her arms and pulling her backwards as other teens proceeded to pin her down while to allow their buddy to pull her pantyhose down over her trim hips. Soon the nylon garment was ripped and shredded as the remnants were eventually pulled down her legs and off her feet.
Cream white blazer peeled off her shoulder and off her arms, she observed it being tossed over the driver's seat to become draped over the steering wheel. Then hands from behind were grasping at her blouse, buttons began popping off and flying about the back of the SUV, the torn garment pulled and torn off her body. Now Melanie found herself down to just the lacy white bra and panties, but both were in the process of being grasped and pulled from her too. Bra hook bent from being roughly pulled apart, the covering of her breasts fell forward to bare her titties, and seconds later her reddish pink nipples were being squeezed upon by two of the teenage delinquents. But as she attempted to swat their calloused hands away, Melanie slid forward due to the hands pulling her legs, then those hands were grasping at the waistband of her panties.
Totally naked now before the leering teens, Melanie tried to ball herself up into the fetal position to cover her nakedness. But then strong black hands were all about her, grabbing at her wrists and ankles, pulling her arms and legs apart so the bastards could then leer at her naked body. "Oh, God ………………..please ………………..please don't hurt me! Please …………..please ……………….I'm married …………………….with two teenage children ……………please ………………..please stoppppppppppppppp!" she pleaded. Shuddering in disgust as the calloused hands held her firm with their free hands being used to caress her naked body. Then she heard one of them ask "Hey, Trev ……………what's that favorite figure of yers besides that of da purty math teacher's here?" She then shuddered in hearing her math student's voice reply "69, my man!"
Melanie had not performed such a deviant sex act ever, never even considering doing it with her loving husband, but she knew what it meant from when her sorority sisters joked about it in college. Then she felt the teens pulling her about, moving her so her head now rested upon the lowered hatch back of her SUV. Then she felt both her legs being lifted up high, her feet being put through the loops that passenger in the back seat could onto while riding in the car. With her legs high and spread wide, she heard the door where Trevor was situated open up and close, then heard him climbing onto the lowered hatch. Looking up, Melanie shuddered and groaned out loud upon having seen that her student had discarded all of his clothing.
"Nnnnnnnnnnnnnnnnn ……………………….ohhhhhhhhhhhhhhhhhh …………………..nooo ……………noooooooooooooooooooo!" she panted out as her vile math student clamped his hot open mouth upon her sex. Then Melanie saw the bloated cockhead being lowered towards her lips, causing her to turn her head away quickly, causing the thick fleshy bonehead to bump against the cheek bone and slide up against her earlobe. Then hands of another of the teens were being entwined in her hair and her head was being forcibly turned to face upright, right in line to the big black cock that Trevor was now lowering down towards her lips. "Nnnnnnnnnnnnnnn ……………..nnnnnnnnnnnnnn ……………………nnnnnnnnnnn!" she fought against having to open her lips to admit the foul smelling cock. But upon her yelp due to the hard yank on her hair, Melanie was now getting her very first taste of male cock.
All these years of putting off her own husband from doing this, and now she had a male penis in her mouth for the very first time, and to make it worse it was a filthy black one. Trying desperately to toss her head about, wanting to unmouth the foul tasting meat in her mouth, but it was to no avail as the hands held her head firmly in place. And now her vile math student was beginning to pump his long thick cock in and out of her mouth. Cock sliding over her tongue, Trevor's tongue sliding over her ultra-sensitive clit, Melanie shivered from the unwanted pleasure of '69ing'! "Uhhhhhhhhhhhh ………………………..uhhhhhhhh ………………hmmm …………….hmmmmmmmmmm ………………….nnnnnnnnnnnnnnnnnn!" was all the protest that could be heard from her stuffed mouth.
The vile sex act had brought about such unwanted pleasure from the mouth licking at her sex and diddling with her clit. She had shivered through a mind-shattering orgasm, one brought about by her math student's tongue up in her slit. But then, total revulsion came over her when the bastard ejaculated his filthy slime into her mouth, filling it and forcing her to swallow it down as there was just too much and nowhere else to go. Cock finally pulled out of her mouth, she sucked in a deep breath of air, then her body seized up and she shuddered as her stomach lurch and threaten to turn over. Melanie then felt her legs being taken out of the slings holding them in place, felt rough hands pulling her up the lowered hatch back of the SUV, then she was being turned over with her chin just over the edge.
After having vomited all over the ground, Melanie rested her chin upon the edge of the lowered hatch, crying and sobbing in despair. Feeling so soiled and degraded, she wondered as to how she'd ever face her husband and children ever again. Prior to now, she had always felt that a rapist should be brought to trial, put behind bars for the crime that he committed. Also, she had felt so strongly that a woman raped should do the right thing and report the rape to the police, purse her attacker at all cost. But now, she herself was in that very same position, now she understood the trauma and nightmarish ordeal a rape victim faced. Though not technically 'raped' as yet, Melanie knew that would soon be upon her, and she knew too that her rape would end up being another unreported statistic.
Turned back over and pulled back into the SUV, legs back up in the slings, Melanie trembled as another big black teen began crawling over her body. "Ohhhhhhhhhhhh ……………………oh, Goddddddddddd …………………………nooooooooooooooooooooooooo!" she shuddered as once again another hot open mouth clamped itself right over her juicing cunny. Seconds later, her moans turned to "Gllllllllllllaaaaaaaaaaaaaapppppppppp ………………..glaaappppppppp ……………..glapppppppppppp!" Another cock forced into her mouth, she was now '69ing' once again with another Porterville High basketball player. Saliva getting thicker in her mouth, Melanie knew that this bastard was leaking pre-cum in her mouth as he lapped up her leaking honey juice.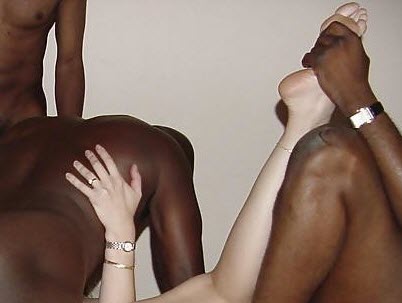 Twice more her legs were taken out of the slings, her body pulled on up and turned over, so she could puke her guts out onto the ground and not smell up the car. Stomach empty by the time she '69'd' with the fourth teen, his hot cum got to settle in her empty belly as it now had become accustomed to handling the salty slimy goo. Then, after each of the deviant teens got to '69' with her, it was her evil math student who climbed into the side door of the SUV and announced to her that "I's have the honor of breeding ya first, teach! Ya know why, huh? Cause I's the one who spotted ya filling up gas and gave'm the plan to pull up next to yer car so's Des could sneak into the backseat!" "Please ……………..please, Trevor …………………..please don't rape me!" she pleaded with her student.
"Ohhhhh, Goddddddddddddd …………………….noooo …………………..it's too biggggggg ………………….it's too biggggggggggg ………………….stop ……………………oh, God …………………….stop …………………………stoppppppppp!" Melanie cried out as her math student shoved his donkey-sized cock up into her far too tight slit. Sobbing and crying, tears pouring from her eyes and down the sides of her cheeks, the horrid consequences came to mind as her vile student proceeded to rape her. "Please …………………stop …………………..stop, pleaseeeeeeeeee ………………………please stop! You …………………..you're not wearing anything! Please …………………..you'll get me pregnant!" she sobbed, hoping that Trevor would take mercy upon her.
But no, it only got worse upon hearing her vile student chuckling and then taunting her with "Ohhhh, Ms. Harper ……………….this is what I's been dream'n of since I's started in yer math class last September! Damn, yer way tighter that I ever imagined! C'mon, Ms. Harper ………………..squeeze me with that tight little pussy of yers! Ahhh, yeah …………..that's it …………..that's it ………………we's gonna make some sweet music together! And I's sure as hell hope I's the one on the B-Balls team to git ya knocked up with a little black bastard!" Twelve full inches of his donkey-sized cock had been shoved brutally up into her torn slit, and she had felt his swollen balls bouncing off her asscheeks each time he slammed his salami up into her.
With her arms held about her head by a strong teen, her legs spread out wide with Trevor's 6'6" ebony frame between them, Melanie could not pull her feet out from the slings caught around her ankles. Only able to toss her head about as her hideous math student raped her brutally, Melanie could only sob and cry from this awful violation of her body. But as the slow lengthy strokes sliced in and out of her widened slit, unwanted pleasure began coursing through her petite body, causing Melanie to sob even more and louder as she was ashamed of the fact that her own body was now beginning to respond to this teenager's big black cock. And then the fucking sped up to jackhammer speed, when suddenly her student's body tensed and froze in mid-air above her. Suddenly, a deluge of hot cum flooded her raped slit to the brim, sending her over the edge and skyrocketing to a wild but unwanted orgasm.
Team members switching places, one or two of them holding her arms outstretched over her head, with another getting into the spot just vacated by Trevor. Melanie could only weep and sob as her math student's replacement grasp her trim hips as he lunged up into her ravaged slit. "Stop ……………..please …………….no more ………………..no more ………………please!" she cried out as the bastard began raping her. But there was to be no mercy for her from these vile teen, especially from Tyrone Jones who was currently pumping his big fat black cock in and out of her swollen cunny, and then he was groaning out "Ahhh, damn ………………….ohhhh, so fuck'n goodddddd …………………….gonna cum ………………….gonna fill yer pussy up with my baby juice, teach! Arggggghhhhhhhhhhhh …………………………………ahhhhhhh …………………..argggggggggggghhhhhhhhhhhhhhhhhhhhhhhh!"
The next one atop of her advised "Sure wish fer my math teacher when I's was trying learn how to count! Always had me a problem when I's tried count real fast! Maybe ya's can help me count, huh, teach?" And then he leaned into her, sliding his long thick cock up into her widened slit and went "One!" Pulling back and then sliding forward once again with a "Two!" Then "Three!" "Four!" "Five!" Her rapist then picked up the speed as he chanted out "Six – seven – eight – nine – ten – eleven – twelve – thirteen – fourteen – fifteen!" At jackhammer speed, the count went "A hundred – one – two – three – four – five – six – ahhh – ahhhh – ahhhhh – ahhhhh – argggggggguhhhhhhhhhhhhhhhhhhhhhhh!" As the bastard shot his cum in her, Melanie heard another in the group laugh out that "Fucker still can't count! It doesn't go: five - six – ahhh – ahhhh – ahhhhh – ahhhhh – argggggggguhhhhhhhhhhhhhhhhhhhhhhh!"
After all five members of the B-Balls team had raped her, spewing their hot seed deep up in her fertile womb, Melanie felt them handling her body and moving her about. One or two of them were slipping her heels back on her feet, then it was Trevor telling her "Don't want ya to git yer purty feet all dirty, teach!" She was being pulled on up and out of the vehicle, pushed forward toward the lowered hatch where the teen named Joey reached on out to grab her by the hair and pulling her head down towards his crotch. Then Joey began slapping her face, beating her …………………….with his stiff black cock!
Weeping from the humiliation of being cock whipped, hearing the onlookers laughing at her plight, Melanie was not prepared for what her vile math student had in store for her. Suddenly she felt hands on her trim hips once again, heard Trevor's voice telling her "Oh, teach ……..ya've got one sexy ass! I's jist ove staring at yer purty ass when ya turn yer back to the class and write something up on the blackboard!" "Eiiiiiiiiiiiiiiiiiiiiiiiiiieeeeeeeeeeeeeeeeeeeee ………………………………aieeeeeeeeeeeeeeeeeeeeeeeeeeeeeeeeeeeee!" she screamed out in sheer pain, as Melanie had never been buggered before. "Ah, yeah, teach ………………how's ya like my cock up yer tight little ass!" her vile student taunted as he shoved his thick log far up into her rectum.
It had been so awful being sodomized, taken in her rear till her attacker hunched up against her to bury his cock deep in her rectum and keeping it there as he ejaculated deep in her ass. Then, in thinking it couldn't get any worse than this, Melanie quickly discovered how wrong she was as Joey pulled her head on up ………………..so he could ejaculate his hot slimy semen right into her face! Sobbing in shame, her hands bracing herself on the lowered hatch after Joey had slid on off, she stood there bent over in her heels with legs spread ………….cum dripping to the ground from her chin and from her ravaged rectum. But a moment later, another of the vile teens was lifting her head to sit upon the lowered hatch. Now her head was being pulled as the bastard pushed his cock up into her mouth. Another pair of hands on her hips as another teen got into place behind of her, only he wanted her differently, fucking her doggie style.
Finally her ordeal came to an end, after all five had taken her from the rear one way or another, and each one getting to degrade her by ejaculating his filth right into her face. Still leaning forward against her SUV, cum dripping from the tip of her nose and chin, more scum running down the inside of her thighs and onto the ground beneath her widespread legs. Bathed suddenly in the bright headlights of the car, she heard loud laughter coming from it before it reversed and disappeared into the darkness of the night. Then Melanie's mind made some sense of what she had heard one of them had commented "Damn, we's sure got spring break started with a bang! Only one thing could have made it better, like the Christmas party we had with that purty English teach in her classroom …………….screwing her right on her own desk!"
'So that's what happened to Karyn! That's why she upped and transferred to another school! I can't blame her! I don't blame her for not coming back! How can I go back to Porterville High, especially after what these thugs did to me!' Melanie thought. Then she recalled what another of her attackers had said in reply while getting to their car, that of "Well, we's got another three months before school's out! We'll pay her visit after school one day!" 'Oh, God! If I go back and continue teaching there, they're planning on raping me again ………………only then they're planning on raping me in the classroom ………………….on the desk that I teach at!' she realized. At that instant, Melanie swore that she would never again return to Porterville High, that she would somehow think up something and transfer out to another school district as Karyn had done.
For 28 year old Natalie Gerber (5'6", 116 lbs.), she was so happy and proud of herself for having successfully concluded her first year of teaching high school biology. Married now for three years, a cute little two year old daughter, Natalie couldn't have gotten a better teaching job than at Porterville High. Natalie felt so fortunate to have landed her first teaching stint at such a prestigious school, grateful that her college counselor had some connections at Porterville and she had gotten her endorsement and recommendation when there was an opening.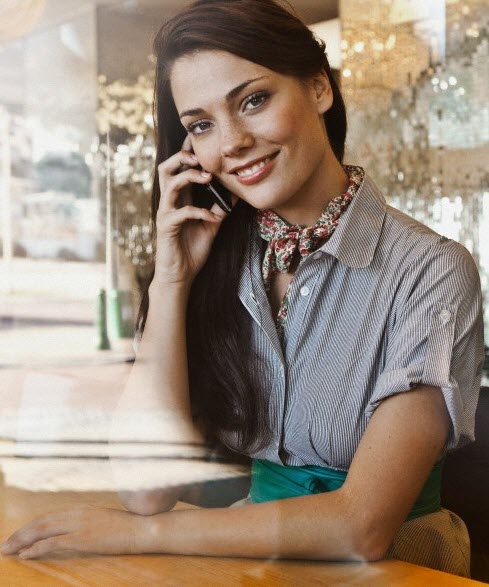 Mrs. Natalie Gerber

This being the last day of the school year, Natalie did not want to have to return that next week to clean up the classroom and get it ready for the next school year, preferring to spend the day with her child and not hire a sitter. Thus, she had arranged for her mother-in-law to pick up little Julie from the sitter's in the late afternoon do a trial run with her child spending her first night alone with her grandparents. As her husband was off on a business trip and conference and to return Sunday afternoon, this was the perfect time to stay late after school and clean up her classroom. Porterville High was considered quite a safe place and thus she tell the janitor he could leave when he came to check on teachers staying late.
Unfortunately, on the ball field adjacent to the employee's parking lot, seeing her car being the only one there when the janitor left in his pickup truck brought a wave of excitement to the members of the B-Balls team. "Hey man, that's Ms. Gerber's car, my biology teacher's!" Desmond commented to his buddies. Then he added "Damn, she's sure a good looker! Jeez, I's always dream'n of her at night, whacking my meat off at the thought of looking down at her while she's on her knees and sucking my boner off!" Then it was Archie adding "Yeah, man ……………..don't fuck'n blame ya! First saw her when ya were coming outta her class that one time! I's even followed her down the hallway of the admin building when she was going to the faculty lounge! Damn, she got fuck'n nice legs ……………flawless ivory white legs! Wouldn't mind wrapping that long silky brown hair hers around my cock and jerk off right in that beautiful face of hers!"
The B-Balls team had broken in threw a window of a classroom, then they made their way down to Ms. Gerber's classroom, but to their disappointment found the classroom door locked. Peering through the glass, Des saw his beautiful biology teacher on her cell phone. Then he and his buddies contrived in putting a scheme together, they'd wait till she got off the phone and then it would be Des lying curled up on the floor in front of the classroom acting as if in pain. With Des being in her biology class, she'd obviously recognize him as one of her students and come to his aid, leaving herself vulnerable to the guys hiding off to the side of the classroom. Once he saw her close up her cell phone and put it atop her desk, the plan went into motion. "Ohhhhh, helppppp ………………….help meeeeeeee …………….please ……………….help …………pleaseeeeeeeee!" Des moaned out loudly to get beautiful biology teacher's attention. Through his eye slits, Des saw his beautiful teacher come to the door and peer down at him through the glass portion, then saw her opening the classroom door.
Not thinking, only concerned about her student withering about on the hallway floor, Natalie unlocked the door and stepped out into the hallway. Bending over the injured teen, she called out "Desmond …………..what's wrong!" "Aaaaaaaah …………………HELP!" she cried out as strong black arms encircled her and was pulling her backwards, right into her classroom. "STOPPPPPP ………………………..HELPPPPPPPPPPP!" Natalie cried out as she was being dragged backwards towards her desk as the supposedly injured student of hers came through the open doorway with a wide smile on his face, follow by several other big black teens that she had seen around the school.
The books that were sitting atop of her desk were now strewn about on the classroom floor, then she was being lifted and set atop the front side of her desk. Surrounded by the intruding teens, Natalie was frightened out of her wits. Then large calloused hands were reaching out to grab at her breasts, trying to get under her the hem of her light blue dress, peeling off her navy blue high heels and tossing them on the floor. "Stopppppppp …………………..stoppppppppppp ……………………..please, stopppppppppp this!" she ordered the teenage students but it fell on deaf ears. "Okay, Des, it's yer show! Ya wanna make that dream of yer come true?" one of the assailants asked of her student who then responded with "Ohhhh, yeahhhhh ……………….let's git teach off her desk!"
Pulled down from atop her desk, Natalie shivered with nervousness as she was then forced down to her knees on the classroom floor, right in front of the desk where she taught. A teen on each side of her, holding her arms up with a strong grip on each wrist prevented her on getting up off the floor. Then it was her biology student stepping forward and standing a foot away from where she was kneeling, then heard him say "Remember that first week of class? How you listed on the blackboard all the classes one would need to take to in order to progress in majoring in science? Biology, chemistry, anatomy, microbiology! Hmmm? Those were courses ya said ya had to take, right? How about ya show me what ya learned in anatomy class?" Puzzled as she looked up her student who had somewhat of an evil grin on his face, Natalie wondered at to what he was talking about. Then she shuddered in horror as her vile student added "Tell me teach, what part of the body does a male like to have a woman sucking on!"
Upon seeing his beautiful teacher's eyes widen in horror with her mouth agape, Joey smiled as it was quite obvious that she knew what he was talking about as well as what he was wanting her to do. Doing it slowly, enjoying the horror on her face, he slowly pulled down the zipper of his jeans. As he reached into the opening of his jeans, Joey's cock pulsated with excitement upon seeing tears now flowing down over the cheeks of his beautiful biology teacher. Then he got even more excited in seeing her tossing her head from side to side while whimpering "Please ……………..please ……………no, please ……………..please don't make me do that! Please ………………please ……………I've never done such a thing ……………………not even for my husband!"
Head pulled back by the hand grasping her by the hair, Natalie could only cringe in disgust as her vile student pulled out the biggest male penis imaginable. And then the sick bastard was poking at her clenched lips with the filthy 'thing', rubbing the sticky underside up over her nose and cheeks. The hard yank on her hair had Natalie yelping from the pain, but then her yelp was stifled as her student stuffed his smelly cock into her mouth. Desperate, Natalie tried to dislodge the sticky stem from her mouth, and the teens just laughed at her plight. "Like a fishing trying to toss a hook!" one of them laughingly commented. Then Joey was reaching forward, wrapping his fingers in her long brown hair so he could pump his filthy cock in and out of her mouth.
"Ahhh, teach ………………..ahhh yeah, teach ………………ahhhhh, yeah ……………..ahhhh, yeahhhhhhhh! Ohhhhh, yeahhhh ……………………ohhhh, yeahhhh ……………………ohhh, Ms. Gerber ………………………..oh, baby ………………..suck it …………………….atta girl ………………..ohhhhhhhhhhhhh, suckkkkkkkkk itttttttttttttttt ………………………ohhhhhhh ………………..gonna cum ……………………….gonna cum ………………gonna cummmmm …………………..ahhhhhhhhhhh …………………….ahhhhhhhhhhhhhh …………………..oh, yeahhhhhhhhhhhhhhhhhhhhhhhhhhhhhhhhhhhhhhhhhhhh ………………..I's cummingggggggg ……………………I's cummmmmmmmmmmmingggggggggggggggggg!" Joey groaned, his hips lurching forward time and time again as he ejaculated into his beautiful teacher's gagging mouth.
Then it was Joey who noticed the condition that she was in, watched as her petite body lurch on forward, then the look on her face told it all. "Trash can ……………..git the trash can! She's gonna puke!" Joey yelled out. Trash can slid across the classroom floor, then the strong hands holding her arms pushed her forward, her head held right above the can. Just in time as his beautiful biology then belched "Aaarrrrrrrrrkkkkkkkkkkkkk ………………aaaarrrrrkkkkkkkkk ………………………..aaaarrrrrkkkkkkkkkkkkkkkkkkkk!" Then she heard her vile student laughingly tell the guys "Too much protein, guys! Jist too much protein fer Ms. Gerber to handle! God, she's puking her guts out!"
"Damn, teach ……………….yer gitting to be a real pro at this! I's can tell! Ain't many women can give head like that! Keep sucking ……………………yeah, that's it …………………..that's it! Gonna cum ……………….gonna cum soon ……………………gonna pop my nuts in yer mouth! Ahhhhhhhhhhhhh ……………………ahhhhhhhhhhh ……………………..oh, yeah ……………..oh, yeahhhhhhhhh ………………………uuuuuuuuuughhhhhhhhhhhhhhhhhhhh!" Natalie heard the last member of the B-Balls team to be blown chant out as he spurted his hot sticky load into mouth. Then she heard the bastard call out "Trash can ……………….she's gonna lose it again!" For the fifth time, Natalie had her head over the trash can, her stomach churning once again and she was soon spitting out all the slime that had slid down into her rebelling stomach.
Pulled up to her feet, hands were working at her dress, the green sash around her waist undone and flung aside. Button undone down the front of her dress with a couple popping off to roll around the classroom floor, then her lacy blue bras was undone and peeled from her shoulders and arms to be tossed atop of her dress that was puddled around her feet. Soon her matching blue panties were also around her feet. Lifted up and out from the garments around her feet, Natalie found herself being laid upon the length of her desk, clad only with the scarf tied around her neck. Blinking back the tears as hands pulled her legs apart, then her vile student was butt naked and climbing up onto the desk, Natalie sob "Please …………………….please don't rape me ………………….I don't want your baby! I don't want a black baby!"
"Ahhhhh, teach …………………….oh, yeahhhhh ………………………..ohhhh, so fuck'n tight! Ohhhhhh, yeah ……………………..damn yer tight! Jezz that hubby of yers must have a fuck'n pencil fer a dick! If'n I's didn't know ya was married and had a kid, I'd be swearing ya's a fuck'n virgin!" Joey panted out as forced six solid inches up into his crying biology teacher. Rearing back, he slammed forward once again, forcing another inch of cock up into her resisting cunt. As she wiggled about, trying to get from under her vile student, each foot pushed up against something hard and then those hard fleshy objects being rubbed up against the bottom of each foot. It then registered in the back of her mind as to what was taking place, that the bastards holding her legs wide apart were using her feet to masturbate their 'things' upon. But Natalie's main concern at the moment was the 'thing' her vile student was raping her with.
Rearing back, then slamming forward, doing it again and again till his foot long dong was all the way up in her. Then the fucking commence as Desmond went at his beautiful biology teacher, just like how he had dreamt of many a night, getting the hump speed up to that like a jackhammer, raping his beautiful teacher until he groaned out "Ohhh, teach …………..gonna cum ……………………..gonna breed ya good …………………………plant a little black baby up in yer purty tummy! Ahhhhh ………………ahhhhh ……………………….oh, Godddddd ………………here it is …………………….arggggggghhhhhhhhhhhhhhhhhhhhhhhh!" Slamming himself forward, cock fully embedded as spurt after spurt of his baby juice flooded her fertile womb. And his buddies his teacher's legs apart had each taken the opportunity to get himself a pleasurable footjob, creaming all over pretty toes and pink soles.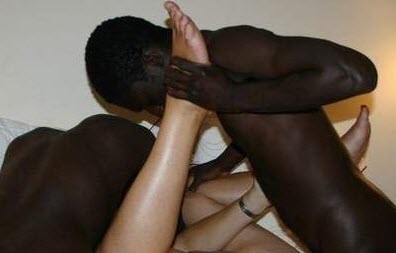 Throughout the ordeal, all Natalie could do was to weep and sob in misery as each member of the B-Balls team got to climb up atop of her desk and between her widespread legs. Each had shoved his over-sized schlong up into, not one being gentle, just roughly shoving his 'thing' up into, raping her brutally without mercy. Each of them had ejaculated his slimy filth deep up in her womb, and she could only pray that she would not get impregnated during this awful night. But deep down, knowing that this was the worse time of the month for her, her mind then focused on the building that had opened just six months ago ………………..the building just outside of Porterville where pregnant women would go to get an abortion! With the amount of semen ejaculated far up in her, Natalie knew that she would be going into that building over the summer.
With the last of the team sliding his schlong out of her sloppy cunny, Natalie found herself being pulled back down from the desk, her chair pushed away and stood right where she had sat each day during the school year. Pushed forward and down onto her desk, she panted in fear as she looked out at the empty desks that the students sat in. Never did she have a view from this angle, not with her chin leaning on the top of her desk. Then she felt hands on her hips, a big foot pushing against her inner left calf to move her leg apart, then her right leg was pushed in the same manner. With her feet slimy with cum, her legs spread apart easily when they were pushed. Then she realized that it was her biology student behind of her, hearing Desmond's voice yell out "Damn, teach here is so fuck'n short! Archie, git her heels and put it back on her!"
A moment later, Natalie felt one foot being grabbed and lifted up, her high heels slipped back on. Then the same other foot and she was now standing in her navy blue heels behind of her desk as Desmond commented "Purfect! Jist the right height now!" Natalie panted in fear upon hearing Desmond ask "Ever had it up the shitter, Ms. Gerber?" Trying to scramble out from this vulnerable position, she panted out "No ……….……no …………….……please, Desmond ………………not back there ………………….I've never had it back there ………………….it won't fit! It won't fit …………….it's too big ……………..please …………….please don't!" "Eieeeeeeeeeeeeeeeeeeeeeeeeeeeeeeeeeeeeeeeeeeeeee ……………..stoppppppppppppppppp …………………….it hurtsssssssss ………………….it hurtssssssssssss ………………………it hurts so baddddddddddddddddddddddd!" she screamed out as the horny teen skewered his thick cock up into her never before penetrated rectum. Brutally her vile student lunged up into pain racked body, and then again as he laughed at her plight and commented "Gonna rip ya a new asshole, teach!"
Sodomized by her biology student till the hot balming fluid was injected deep up in her bowels, then another of the gang members was stepping into the spot that he had vacated. But this next one didn't shove his 'thing' up into her ass like Desmond had done, for this bastard wanted to shag her doggie style. Cock spent up in her cunny, the bastard stepped away and his cum began oozing out of her raped slit to flow down her inner thighs. His replacement, the third to get behind of her, wanted her just as Desmond, fucking her up in the ass. The fourth teen in place alternated the sex act once again, shoving his cock up into her cunt from behind, screwing her doggie style. Now, what would be winning clincher to be decided by the last member of the B-Balls team that had gotten place behind of her. "Owwwwwwwwwwwwww!" she winced as he went and stuck it up her ass.
Attackers gone, Natalie found herself all alone in her classroom as face lay upon her desk. She looked up, viewed the empty student desks and just knew that there was no way in which she could return to this classroom any more. Panting for breath, her ordeal finally over, Natalie tried to straighten up from her desk. Her body now numb, she stood there in her navy blue heels behind of her desk, feeling the thick fluid slowly edging down on each leg. Her slit, previously pink and tight, was now angry red around the edges with a deep dark hole in the center as she had been stretched quite wide by the big black cocks. Thick slimy cum continued oozing out of that dark hole, drooling down her inner thighs, and now the trail on her right leg was just below her knee and just above the ankle of her left leg. Reaching down to her right, feeling for her center drawer, she pulled it open and grabbed the roll of paper towels that she kept in there. Natalie wiped her face first, then reached down to get the goo now about to flow over her left ankle, followed by the slime going down her right leg. She was grateful that the roll of paper towels being a new one as she would be using quite a bit of it.
Her mind recalled some of the comments that her teenage attackers had made just before departing from her classroom, after her vile biology student had come around to front of her desk where her head lay, lifting her head up towards him as he told her "Jis wanted to thank ya fer making my last day at Porterville a memorable one! Hope it'll be memorable for ya too, Ms. Gerber!" But that was said while Desmond had the fingers of his left hand entwined in her hair, all while the fingers of his right hand was wrapped around his once again erect boner and seconds later ……………….he gave her a hot facial! But it didn't end there with just shooting his filthy scum in her face, the bastard used his 'thing' to smear the slime all about her entire face.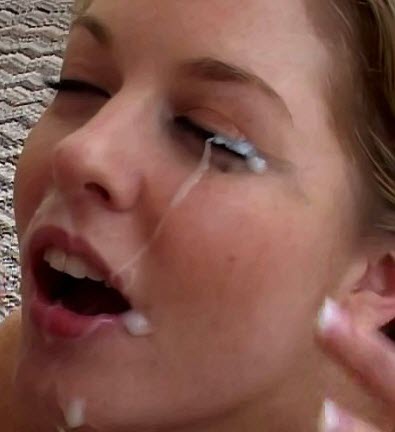 Now Natalie understood why two top-notch teachers of Porterville High had upped and left on such short notice. As they were leaving the classroom, she had heard one of them saying "This was fuck'n great ……………just like the Christmas party we's had with Ms. Merton! Yeah, too bad Ms. Harper never came on back after we's grabbed her and raped her when spring break began so we's could have partied in her classroom!" Looking out at her empty classroom, Natalie knew that she could never return here, not without bringing back all the horrid memories of this day. She too would be transferring out to another school district during the summer.
Indeed, Natalie was right for she did walk into the Emerald Health Clinic building that had opened up early in the year just outside of Porterville. Filling out the personal questionnaire, one that included questions as to her understanding the finality of aborting a fetus, she filled in 'rape' as the manner in which she was impregnated. Little did Natalie know that two former colleagues that she had taught with at Porterville High had also visited this same clinic and had filled out the form in the very same manner. The clinic imputed all the details of info filled in on the questionnaire, it would show that being a female high school teacher was quite hazardous in becoming a rape victim.
However, statistics can only go so far, depending on the questions asked. In this case, it'd show that three high school teachers had been impregnated due to being raped. But had the right question been asked, a lot more would have been uncovered, that question being "What school were you teaching at when the rape occurred?" In all three cases, each teacher had answered the question as posed, that being 'Where are you currently employed?' All three rape victims had transferred to another school right after being attacked, thus nothing would be triggered that there was a High School Rape Club roaming the halls of Porterville High. Quite possibly, the police might have been called in to advise of three high school teachers of Porterville High being raped and still not release the victims' names due to the privacy law.
Unfortunately, the B-Balls team that currently consisted of all graduating seniors would carry on the team's tradition of working with the upcoming players over the summer and seeing as to who would be prime candidates to join take over the infamous B-Balls Team. They'd be taught the basics over the summer, with a couple of cute innocent white chicks before going after their ultimate goal of ……………………raping and impregnating be beautiful white female teachers of Porterville High. And if things worked out just right, the newbies and departing members of the B-Balls Team might just get to have one last celebration together ……………….with a pretty summer school teacher at Porterville High.
End of Story.