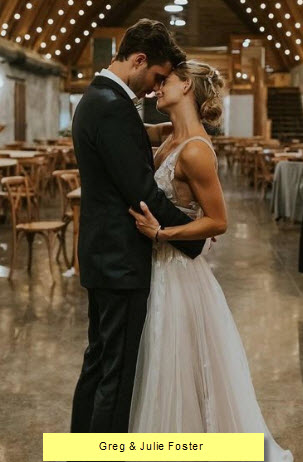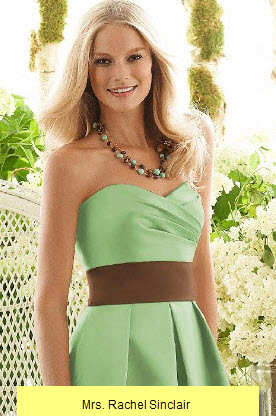 On their fabulous wedding day, Greg Foster was enjoying the first dance together with his beautiful wife, the former Miss Julie Wesson. He looked forward to the dinner reception to come to a conclusion, for then he could take his bride up to the honeymoon suite ......................for their very first coupling together! Greg suspected that his beautiful bride was a true virgin, for whenever he made a play for her he got rebuffed with "Let's wait till we get married, honey!" For Greg, he was far from being a virgin, and had always been in a friendly competition with his best friend and college buddy .................the infamous Skipper Harmon! 'Will Julie be a hot little firecracker in bed ........................like the little caper I pulled off two nights ago after the rehearsal dinner?' Greg wondered, looking up to gaze at the beautiful matron-of-honor who was seated with the other girls in the bridal party.
The matron-of-honor was the beautiful Mrs. Rachel Sinclair, Julie's older and married sister, had long blonde hair and was dressed in the green dress that Julie had picked for the color scheme of their wedding. In reality, Julie's sister had been slipped a drug while intoxicated and under the impression that it was Skipper about to make love to her, so in essence Greg had actually raped his now sister-in-law just two nights prior. He knew that Rachel would never have gone all the way with anyone had it not been for the drug and alcohol, for she was madly in love with her husband but had recently been called up with the guard for a stint in the Middle East. The next day when meeting up with Skipper for lunch, his buddy filled him in on what occurred after is leaving the motel room, Skipper tucked Rachel's pair of panties into his shirt pocket as a wedding present for him to remember the night by, told "Yeah, we fucked in the morning ......................but don't you worry none cause I didn't cum in her .........................if she gets knocked up from that night in the motel, it'll to be all your doing! Thinking of you when I was fucking her, I pulled on out and shoved it up her tight little ass, then gave her a real hot enema! Greg, my man .................you should have heard her scream like a banshee when I went and buggered her!"
Shortly after checking in at the motel the other day and learning of his good buddy's crush on his future sister-in-law, Skipper had told him "Well, buddy …………I sure wouldn't feel a damn bit guilty with getting you to part with fifty bucks ………….………in exchange for your beautiful future sister-in-law's panties ……………………the one she's got on right now, the one I'm gonna strip off those long sexy legs of hers! All you've got to do is to tell her that you've also asked me to take her on home after the rehearsal dinner! You tell your pretty bride-to-be that you'll be dropping her off at home then meeting up with me for drinks since I just got back into town! On the way out, we'll go to the front desk and get you a key ....................that way you can let yourself in and hide away in the closet before I bring your future sister-in-law in ............................I'll take her out for a few drinks, so you text me once you're squared away in the closet!" But Skipper's devious mind was churning away as usual, causing him to smile widely at the thought that 'What a fuck'n fantastic wedding present it'd be for my good buddy ............................making his wish come true ..........................I'll get him to switch places with me in the dark, and then he'll get to screw his wife's beautiful older sister!'
Once Skipper had gotten wind of his best friend's secret lust for his future sister-in-law, hearing what sounded like the gauntlet being thrown on down before him for the bet of fifty bucks, the wheels began churning in his devious mind. On the spur of the moment, Skipper conjured up quite a gift for the groom-to-be, that it would be a 'bachelor's party once the rehearsal dinner was over and he brought the married beauty back to his motel room. He just had to play an instrumental role in getting his good buddy to fuck the married beauty and supposedly very faithful Mrs. Rachel Sinclair. Thus, the goody-goody wife who would be the matron-of-honor for the wedding was in deep and dire trouble to retain such a distinction. As he'd be escorting the married beauty home, Skipper planned on challenging the high and mighty beauty with a dare to have a drink with him, of which he'd have already called ahead to his bartender friend at the Horny Toad Tavern. All it'd take would be Rachel's accepting the dare and her fate would then be sealed, for no woman would be able to withstand the sweet alcohol laden drink that was also laced with a potent dose of liquid Spanish Fly. And with Room #8 of the adjacent Horny Toad Motel already under his name and the key in his pocket, the beautiful Mrs. Rachel Sinclair did not stand a chance of preserving her marital vows.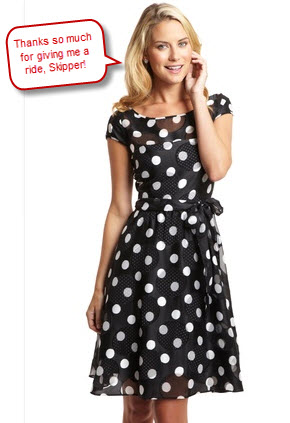 Both the groomsmen and bride's attendants he knew from before, then he was being introduced to Wendi Wesson, the bride-to-be's youngest sister who was nineteen years old and in her sophomore year of college. Now, only the bride's older sister was running a bit late as someone was to drop her off at the church. Then came a sweet voice calling out "I'm sorry I'm late, everyone!" Turning to look at the hurrying blonde beauty, quite attractive like to the bride-to-be, Skipper watched all the three sisters in a group hug. Skipper was then was introduced to the Matron-of-Honor Mrs. Rachel Sinclair. As she was the matron-of-honor and he being the best man, that'd mean that they'd be paired up at times, other than at the reception dinner when the bride and groom would be between them. Seeing the diamond ring and wedding band, as well as her part in the wedding, immediately Skipper began thinking with the head between his legs.
Wedding rehearsal got done on time, then the group was off to the fancy restaurant for the rehearsal dinner, after which Greg watched his good buddy walking with Rachel waiting for the valet to bring his car around. Everything had worked to perfection, Julie buying his story of going to meet up with Skipper for drinks, using the key to gain entry into the motel room and getting himself situated in the rather cramped closet. Less than ten minutes after having texted Skipper, he heard a key being inserted into the door lock, then he peered through the slats to view the couple embracing near the bed. Seconds later, the black and white polka dot sash belt was lying there on the carpeting, and soon enough the matching dress also lay upon the carpet.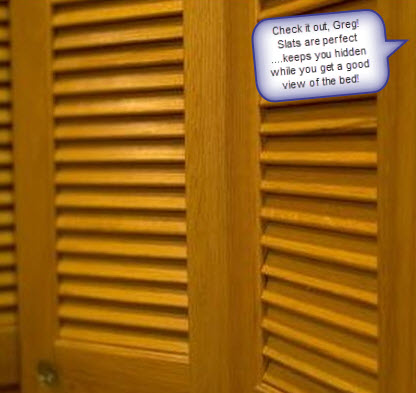 Greg was quite nervous and actually shaking a bit when Skipper reached over to turn off the lamp that was sitting on the nightstand next to the king-sized bed. Without the lamp on, he couldn't see much and neither could the beauty on the bed, thereby making the planned switch with his buddy possible without being detected. He then heard Skipper's voice saying "Going to the bathroom for a minute! Be right back, sweetie!" With Skipper crouching down and pushing at the folding door, Greg then heard his buddy whisper out "Get out of your clothes! When I get back from the bathroom, we'll swap places ........................that's my wedding present fer ya lying up there waiting on the bed!" Light go on in the bathroom as he got out of his clothing, then Greg was anxiously waiting for his college buddy to return. Door to the bathroom reopening, light turned off, Greg could hear his buddy's footsteps approaching. Standing on up as Skipper crouched on down to slip into the closet, Greg then gave his boner a couple of shucks as he knelt up on the king-sized bed.
Touching up the sexy bod of his wife's beautiful sister, Greg bent over to clamp his open mouth upon her left breast and flicked his tongue over the budding nipple. Shifting on over to pay homage to the twin pinkie, he took hold of her wrist and guided her hand on down between their bodies, then Greg shivered with pleasure of her trim fingers encircled his throbbing hardon. Greg just couldn't believe that the always prim and proper Ms. Rachel Sinclair was now guiding his cock over to cunny, then she was moving his cockhead up and down her slick slit, and he was grinning widely upon hearing her squeal loudly when he skewered her deep with his throbbing boner. It was quite a turn-on for Greg, far better than he had ever imagined, especially in feeling her long sexy legs being wrapped around his ass as the prim and proper bitch moaned out "Oh, yes ......................fuck me ....................fuck it to me! Oh, God ...................................yesssssssssssssssssssss!" And boy did he give it to her good, shagging away as she arched up into him, her nails digging into his back as he popped his potent and copious hot load deep up in her fertile womb. 'Damn, got the uppity prim and proper bitch! Sure as hell hope I went and knocked her up good!' he thought while panting to get his breath, all while trying to squeeze out every drop of cum from his now dwindling boner.
With Skipper coming back just before the wedding and things would be quite hectic, Greg had been advised by his buddy that he'd make a quick 'hello' to his family and to get his car, then would be staying at a motel near the wedding location and reception to having to drive after drinking. What Julie did not know was that a bet had been made when Greg went to meet Skipper at the motel after he checked on in, that a photo of her sister had been shown to the handsome jock and the two childhood through college buddies had engaged in a rather sinister bet. And then the best man had come up with an even more sinister idea, leading him over to the closet that had folding doors, advising "Check it out, Greg! Slats are perfect ....................keeps you hidden while you get a good view of the bed .........................where your wife's beautiful older sister will be lying .........................NAKED!" Julie had no clue whatsoever that her husband-to-be was similar in nature to his best friend ........................that he had been quite a womanizer like Skipper prior to their meeting one another and their exclusive dating before becoming engaged.
For Mrs. Rachel Sinclair, meeting the handsome college jock had her trembling like a young teenager in high school, not like a happily married woman whose husband was off in the Middle East. "Thanks so much for giving me a ride, Skipper! Greg told me that you'd be giving me a ride to the restaurant and then home after dinner!" she told the handsome young man following their introduction to one another. During the rehearsal, when standing next to the bride-to-be, Rachel whispered to her younger sister "Wow ................you weren't kidding, Julie! He sure is a handsome young stud! I'm glad you warned me of his propensity for wanting to bed 'married' women! I'd better check with Father Donovan if there's any super glue here at the church ..............................to make sure my panties are glued on!" She and Julie got to enjoy a good laugh on that comment.
From when Julie got her first computer prior to entering middle school, she found it to be so much better than carrying around physical pamphlet to serve as her diary, that she could add to it whenever she desired and that she merely had to shut down the computer to keep her thoughts private. From a number of bulky desktop computers, progress had been made to reducing the size and ease of carrying, thus Julie was quite please with the new laptop that she had her diary kept on. Making it a habit to log off or shutting it down when she'd be out of the room, Julie could always rest assured that no one would gain entry to her most private thoughts. Some two months after her wedding day, Julie was rather upset as she entered an update to her daily diary notes, advising 'Rach stopped over this a.m. with a bit of a bombshell, telling me that she was pregnant, that she didn't want to fill Harvey in on it while he was stationed overseas and didn't want him distracted in any way! But Rach was so jittery that I sensed that she was holding something back from me! She said that she's a bit over 6 1/2 weeks along, making it right around the time Harvey departed ..........................and very near the time that she was introduced to Skipper Harmon! Could it be? Could it be .................that she's carrying another man's baby? Skipper Harmon's baby?'
In an entry made in her diary several weeks later, Julie wrote: 'Feeling so upset as I write this entry, for I just learned that it was indeed Greg's best friend Skipper Harmon, who seduced and impregnated my sister! That lousy bastard! Rach broke down crying in the kitchen when I put a cup of coffee before her. Rach held off confessing about it till now, afraid of looking so foolish and stupid before me, because of how I always looked to her as my role model in life. She last had sex with her husband the night before he left on the Guard call up, which was a week prior to the rehearsal dinner, when Skipper was to take her home afterwards. According to Rach, he took her for some drinks near where he was staying, which was obviously planned in advance as his motel room was just across the parking lot where he led her to after. With Rach firmly against abortions, the only alternative other than confessing everything to Harvey, is to go ahead and have the baby as her husband would merely assume that the baby is his.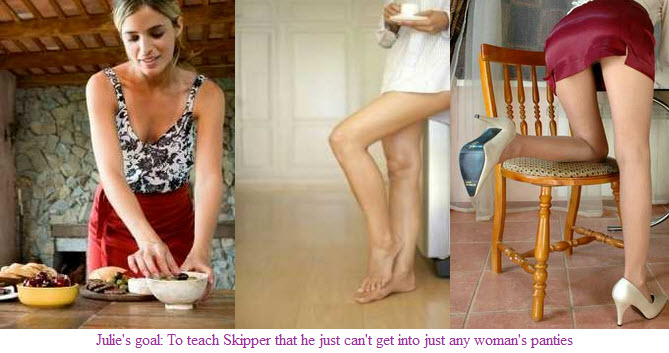 Months later, Julie wrote in her diary: Today, Greg mentioned that Skipper was planning to go to a motel for a week as his bachelor's pad was being remodeled some and it'd be better for him to be out completely. I asked Greg why didn't Skipper stay with his parents' as there's a lot of room there, basically next door to his pad, and free! Greg just laughed and replied 'The last thing Skipper wants to do is that! He thinks he'll be the laughing stock if the guys hear that he moved back in with his parents, no matter how long or the reason for it!' A devious thought came to mind then, so I told Greg that he should invite Skipper to stay with us, especially as he's his best friend! Greg was sure surprised at my suggestion, shocked in fact when he asked "You sure you don't mind, honey?" I assured Greg that it was fine with me and he quickly called Skipper to invite him over for that entire week.
The diary entry the following day advised: After the call, Greg said that Skipper wanted him to pass his 'thanks' on to me for the invite! Went to bed and couldn't sleep as my mind kept churning out naughty possibilities in which to tease Greg's horny best friend. Thought about it the entire night! I'm going to teach that horny bastard a lesson during the week he's here, show him that not every woman will drop her panties for the likes of him, and get even with the bastard for what he did to Rach. My plan is to tease that bastard mercilessly by showing him a lot of cleavage, leg, and some up panty shots. Going to make him pay for seducing and knocking up my sister. That skimpy maroon skirt, the one I've always changed my mind about wearing, that would be a good one to tease the horny bastard with. The next question to resolve: Do I wear a skimpy pair of panties under it and give Skipper a teasing flash up my skirt? Or do I dare going without any panties?
Fast forwarding about two years down the road, Greg was to watch the two little guys for a bit, allowing Julie and her older sister to get some alone time together out on the patio. The two boys were about six months apart in age, playing fabulously with one another, and Greg felt so proud to have been the one to produce two cute little guys. When Rachel and her little one arrived, Greg stood back watching as Julie knelt down with arms open wide to greet her nephew who was happy to see her, and his wife was greeting him with "How's my cute little guy? Are you going to be handsome like your daddy when you grow up, huh, Timmy?" With Rachel looking towards him after her sister's last comment, Greg gave her a wide smile in return, for they both knew that he was the real father of her baby and that his wife as not hugging her nephew but actually her step-son!
A few days earlier, in the after glow of having enjoyed a fantastic fuck session, Greg held Rachel in his arms while they were still enjoined together. There in Room #8 of the Horny Toad Motel, their regular meeting place each week, Rachel had told him that "I had coffee yesterday with Julie! I told her that I'm pregnant again!" Taken aback by that announcement, Greg responded with "You did?" Then he learned from his sister-in-law that "Julie thinks that Harvey's the father of the baby I'm carrying!" "What makes her think that?" Greg asked. He then learned from Rachel that "Well, she did ask if Skipper Harmon was the one who knocked me up again? I did tell her the truth of 'No', that I hadn't seen Skipper since the wedding a couple years ago! She still thinks that it was Skipper who knocked me up with little Timmy, cause that's what I also had thought when I confessed to her that the baby wasn't Harvey's! I didn't learn till later that you two bastards had switched places in the middle of the night, and that you were the one crawling in the sack with me!"
It was several weeks later that curiosity got the best of him, taking place when his wife was in a bit of a rush in dropping the little guy off at her parents before heading off for a good friend's bridal shower. Greg knew that his wife diligently kept the diary on her laptop updated, at least weekly if not daily, though he had never seen an entry as his wife kept her it totally private and for her viewing only. When at home and not using her laptop, it was always shut down completely, and it pretty much went with his wife whenever she was going out. But in her rush out of the house, Greg noticed that his wife had forgotten her laptop on the nightstand next to the bed, and it was completely closed. Although the laptop was closed, Greg wondering if it was completely shut down since Julie was planning to take it with her, so curiosity got the best of him as he open up the laptop and gave it a swipe with his finger. Greg swallowed deeply in seeing the computer coming open onto its home page, not needing his wife's password to get in as she had not shut it down before leaving, then he observed a file folder marked 'Diary' on the opening page.
Opening up an internet browser, Greg then opened up a personal file manager that he had, logged into his account and then proceeded to upload the 'diary' file onto it. Doing it this way and not by using her email and sending it as an attachment to his email account, there would be no trace of what he had just done once he logged out of his personal file manager. Just as he had uploaded the file onto his file manager, Greg heard a car pulling up into the driveway, and he knew that it was his wife coming on back to retrieve her laptop. Signing off on his file manger, closing the internet browser to bring it back to the home page, Greg then closed the cover to bring it back to the status that he had found it in. In the master bath with his electric razor buzzing when his wife came hustling into bedroom, he turned to ask "You okay, honey?" "Oh, just forgot something!" he was advised, watching as his wife went to get her laptop. "Gotta run! Byeeeeeeeeee!" he heard Julie say while giving him a wave as she headed back downstairs. Peering out of the blinds, he saw Julie open the back passenger door, give their son a hug as she put the laptop into her large carrying bag before getting back into the driver's side.
Going into his office and turning on the desk computer, Greg then opened up his file manager account and clicked on the file that he had just uploaded onto it. As the diary was in chronological order, Greg scrolled on down to when the first entry had been made. 'Man, it sure goes back a long way ......................she must have copied her written diary over onto this, all the entries from when she was young, putting everything since then into this one computer file!' Greg surmised while reading the first few entries. After a few entries of her youthful days, Greg scrolled on up to her high school years, reading the entries of what were definitely being written by a wide-eyed innocent young teenager. Greg smiled in reading the entry that involved their first meeting each other, how she was just taken with him, which basically continued on in the same context up to their wedding date and just beyond. The few entries were of their honeymoon and shortly afterwards, all of Julie exclaiming how happy she was to now being married and as Mrs. Julie Foster.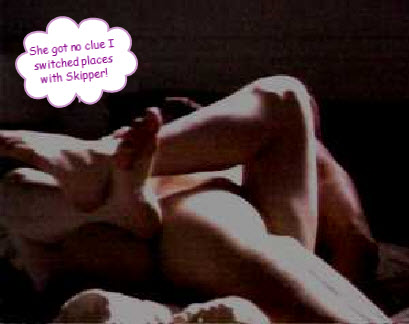 Greg stopped upon coming to the entry in the diary, dated just over six weeks post their wedding date, stating that Julie had just learned from her older sister that she was pregnant but that she was a bit suspicious in that she felt that something was being held back about the pregnancy! The diary continued on with Julie expressing her suspicions, that just maybe Skipper Harmon had in fact managed to seduce her sister while her husband was off on the Guard's call up for a stint in the Middle East when the introduction was made at the wedding rehearsal. And, of course, the two had been paired up once again on the day of the wedding. 'Oh, sweetie ..................if you only knew the real truth!' Greg thought while taking in a deep breath, the truth being that Skipper had taken Rachel for drinks at the Horny Toad Tavern and that Skipper's buddy bartender had slipped a potent aphrodisiac into her sister's drink while preparing it. Her sister was hot to trot from the potent drug, unaware of his hiding place in the closet, switching places in the dark so he could bone Rachel without her realizing that it was him. Simply put, it was Julie's own husband who had secretly knocked up her older sister.
Scrolling up a bit, Greg then stopped to read the diary entry that started off with the sentenced: 'Feeling so upset as I write this entry, for I just learned that it was indeed Greg's best friend Skipper Harmon, who seduced and impregnated my sister!' In reading further, Greg's jaw dropped upon is reading of Julie's intent to get even with Skipper as she believed that he was the one responsible for impregnating her sister. He read of how she had come up with her plan to tease his buddy mercilessly, to show him that not every woman would drop her panties for the likes of him, and that she was going to be the woman to show him that and thereby get even for what he had done to Rachel. He read on as to how Julie began wearing outfits to entice and turn-on the always horny Skipper Harmon, bending over to brazenly have him looking down into her cleavage, wearing skimpy outfits to him her bare legs, even giving him flashes of her panties.
Then came the entry where Skipper came out into the kitchen when she was there in the early morning brewing up a pot of coffee. Once Skipper had sat himself down at the table, Julie then came around the corner with is cup of coffee, and she only had on a long-sleeve shirt with panties under them. Greg read as to Julie spotting the hardon that Skipper was sporting under his pair of shorts, how she had lifted her leg up to put her foot atop of the swollen mound. Imaging the scene taking placing in the kitchen downstairs, feeling his own cock getting aroused from what he was reading and picturing in his mind, he continued reading where Julie advised of how the head of Skipper's aroused and swollen cockhead exposed itself out from the leg of his shorts as she rubbed the sole of her foot over his buddy's boner. He read how Julie got carried away herself and was going to continue until Skipper lost control and webbed her toes with his goo, but that ended when they heard movement coming down the hallway. "Jesus ....................I missed quite a show!' Greg came to realize.
Scrolling up some to where he observed a rather large entry, Greg read: 'Just don't know where to start with today's entry! Was feeling neglected by Greg, out-of-town once again, makes me think he's having an affair with another woman as he no longer seems as interested in having sex when he's back home. I just needed someone to talk to, and who would know him better than Skipper, so I gave him a call! As Skipper indicated that he was currently working on his car, but that I could come over, I drove over to his place to find out if he knew anything! Driving up, he waved me into the single car garage that was deep enough for two cars! He closed the garage door, preventing anyone from seeing my car there, with Skipper advising 'You just don't know what kind of gossip people come up with these days! I was surprised at how neat and modern is his upstairs bachelor's pad was - no wonder Greg once referred to it a 'Skipper's Stud Suite'! Before making the inquiry about Greg, I had to make my apology to Skipper regarding the teasing I gave the week he had stayed over when his pad was being remodeled.
The diary continued on with: 'I'm feeling so ashamed as to what took place up in Skipper's bachelor's pad! When Skipper merely touched me when trying to reassure me about Greg, I just seemed to melt under his touch, and things simply got out of control. Totally out of control! A moment later, I was in Skipper's arms, feeling so weak as we kissed intimately! I just don't know what really happened next, all I remember was doing something with Skipper that I had refused to do for Greg ...................and Greg's my husband! I was on my knees, obeying Skipper's every wish ..........................and he was then wanting me to take his manhood into my mouth and suck on it! With his hands at the back of my head, I couldn't pull away, and then he did his 'thing' right in my mouth! That was a first for me, as well as getting a taste of a male's semen, for Skipper was wanting me to swallow it all down ........................which I did!

It went on to add: 'Needless to say, I also committed adultery that afternoon, having sex with Skipper! I must admit that it was just fabulous .......................maybe because it was the very first time that I just let myself go! Whenever I'm with Greg, I feel the need to be reserved and lady-like, to keep my emotions to myself! But with Skipper, I used the 'F' word frequently, something I've never done with anyone else. I've never said the word 'fuck' with anyone else - ever! But with Skipper, I just went crazy, begging him to 'fuck' me and to 'fuck' it to me good! I'm so glad that Skipper had told me to drive into the garage behind his car, preventing anyone from seeing my car, for when went back down from his pad, Skipper was a bit taken back in seeing some tools standing up against the garage that hadn't been there when we went upstairs. It was obvious that someone had stopped by to return the tools, then I too was in shock when Skipper uttered out that "It was Greg who had stopped by to return the tools!"

Greg indeed remembered that particular day, for he had spotted and open window where edged his way to, then had heard Skipper's groaning "Oh, baby ……………….oh, yeahhhhhh! Oh, suck it, honey! Damn, I can't believe this is your first time! Oh, you're a natural! You gotta do this for your husband, babe! Ain't nothing better for a guy's ego and confidence than having a beautiful babe like you down on your knees and blowing him!" Then a moment later, Skipper could be heard "Cumming, sweetie! Get ready for it! Gonna cum in your mouth! Eat it …………………eat it ……………..ahhhhhh, yeahhhhhhhhhhhhhhh ……………………ahhhhhhhhhhhhhhhhh!" Going back to his car, Greg had chuckled in disbelief, wondering 'Do I know her? That bastard's gotten so many married bitches knocked up and their stupid husbands' are clueless as to them ending up raising someone's kid!' 'Shit, Julie won't even get lips close to my cock, always cringing and saying 'it's so filthy to do that'! Lucky thing Rachel knows I watched her blow Skipper in the motel room that night, so ain't no way she could pull that shit on me!'
Per the diary, it appeared to his wife that Skipper had apparently developed a foot fetish ever since that day in their kitchen, brought when Julie put her bare foot onto the bulge in his shorts. His cock had swelled on up and Julie had proceeded to give him a footjob when his cockhead appeared out from the leg of his shorts. The diary then read 'As we lay in bed, shortly after I mentioned to Skipper that I had to get going in about 20 minutes, he knelt up on the, grabbed my ankles to lifted legs up so he could rub his face in the soles of my feet, then he licking at my toes and taking them in his mouth. He then had me turn over onto my belly, at which time he scooted around to sit himself on my butt, making me bend my knees up so he continue licking at my soles and toes. Moments later, once he had a full hardon again, he stood up on the bed straddling my backside so he could slide his aroused cock up again my feet that he held together by his hands that were clamped around my ankles.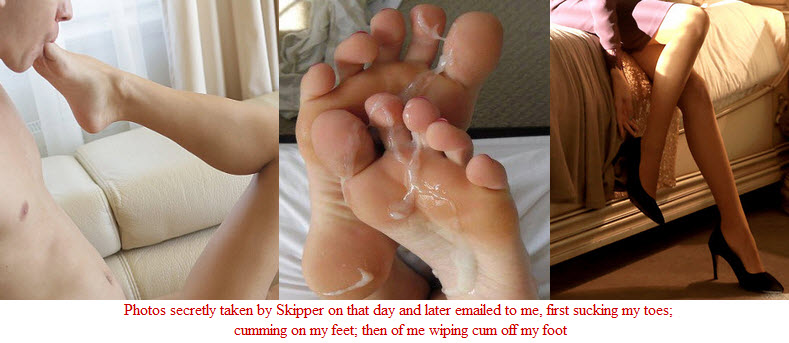 The diary continued on with: 'Skipper continued on sliding his 'thing' up against my feet, and I felt him beginning to leak as the wetness allowed him to slide against my soles faster and father, then it happened ....................................he was ejaculating his gooey semen all over my feet, making quite a mess on them! I heard him tell me to keep my feet up like that, thinking that he was going to get some tissues to help clean up the mess he had made, but instead the deviant bastard had gone to retrieve my black heels and slipped them onto my messy feet before I could object. He then handed me my clothing and told me to finish dressing with my heels already on, minus my panties as he wanted them for himself, as a trophy I guess! In driving to my parents to pick my son up, I used the excuse that I had to run an errand before going home, and thus I couldn't stop on in as I normally would. There was no way that I could heels off as I normally would in their house, not without making a mess if I was to walk on their wooden floors. I had sex with Skipper once more before he headed back to college, doing it in the pool, but I really believe that he knocked me up that day in his bachelor's pad.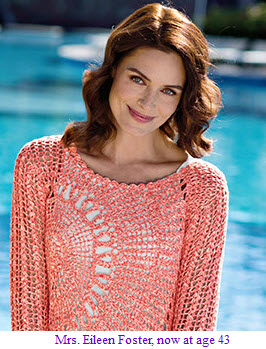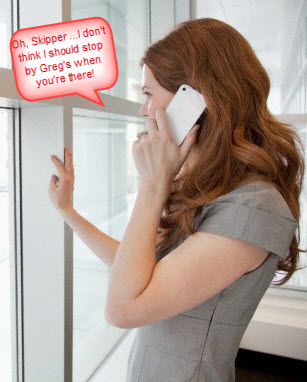 For 43 year old Mrs. Eileen Foster (see stories regarding Eileen Foster in Target: Beautiful Married Women #1 &11), she gave her young three and a half year old son a big hug upon picking him up from the sitter's, telling him "I think there a new toy for you at home! Your daddy said that he'd be leaving it at the front door for you! But that will have to wait till we go to the grocery store to pick up a box of the cereal that you like so much!" Eileen just loved her little boy, as he was so loving but could be a bit rascal at times, to which she'd just shake her head while smiling widely and say to herself 'You little rascal! Just like your father! And a spitting image of him too! How can I not love you, you're so much like him!' Closing her eyes and deep in thought, she would picture picture his face mentally, shivering as always at knowing that she always melted in his arms.
It had taken place in her own home some 4 years ago, on the night following the going away party that had been thrown for Greg as he headed off to college. As there obviously would be some beer consumed among the guests, all under the legal drinking age, the rule was that everyone would be sleeping over till after breakfast that next morning. One of the guests was 18 year old Skipper Harmon, her son's best of friends, and whom she had seen growing up from when he was ten years of age. In fact, Skipper had slept over countless of times while Greg had done the same at the Harmons, with the two always ending on the same team no matter what sport it was. It happened when she was walking down the dark hallway to the master bedroom, when the very handsome but devious young teen was waiting and pulled her into an adjacent room. She had tried to reason with Skipper that night, but his caressing touches drove her crazy and all sense of reasoning seemed to leave her.
Seeing who was calling on her cell phone, Eileen answered with "Hi, I was wondering if you'd call today!" "Hi, MOM!" came the response, to which she had to giggle as 'MOM' from this caller referred to her being the mother of his baby boy. "I'm staying over at Greg & Julie's for the week! Will you be stopping over? When can I see you again?" Eileen was asked by the bold young man who had seduced her some four years prior ......................right in her own home after a going away party for her teenage son! "Oh, Skipper .................I don't think I should stop by Greg's when you're there!" "Why not?" she was asked, to which Eileen responded with "Don't you remember the last time .........................when we nearly got caught kissing in the kitchen ........................with you having your hand up under my dress and grabbing my ass?" Eileen smiled in hearing the young stud chuckling on the other end of the line, as he added "Oh, yeah ...................gotta admit ............that was a close one! Couldn't help it though .....................my watchband got caught on your panties!"
Early that next morning, while he and Skipper were having a cup of coffee back in the kitchen, Greg head the front door being opened followed by his mother's voice making a loud announcement "Greg ...................it's me ...................I let myself in with the key you gave me!" "In the kitchen, Mom, Skipper and I are having a cup of coffee! Come and join us for a cup!" Greg advised. His still very attractive mother then appeared as she greeted them with "Hi, Greg! Hi, Skipper .......................haven't seen you since this past spring when you were headed back to college! And that cup of coffee sounds like a winner!" Going to the cupboards for a clean cup as his mother was taking a seat next to Skipper, Greg had his back to them, and thus did not see his mother set the tip of her fingers on his buddy's back and drag them along as she moved to her chair. Neither did he get to see Skipper's right hand move toward his mother's chair, being placed atop of her bare thigh and fingers then sliding up to touch the V of her panties, with the thick index finger tracing up the length of the hidden groove.
With her son placing a cup of coffee before her, Eileen pointed to the plate of cookies that she had just placed in the center of the table, explaining that "I made a batch of cookies last night, for all the little ones at the sitter's, and some for you! Oh, I talked to Julie the other day and she said she'd have a box ready here for the rummage sale that the Women's Auxiliary is having this weekend!" "Oh, yeah ...................Julie mentioned that earlier .....................it's right there behind the counter!" she heard Greg advise. Some ten minutes later, after having finished her cup of coffee, Eileen then announce that "It's time for me to go and get out of your guys' hair! I'll just grab the box that Julie has for me! I'm sure you guys can do without a 'mother' hanging around and spoiling the fun!" It was then that her young lover commented "Oh, Mrs. Foster .....................you're never in our hair .......................you're fun to be with!" "Flattery will get you everywhere, young man!" Eileen giggled as she stood on up, placing a hand on his shoulder that would appear to be just a playful gesture following the comment that Skipper had just made.
As to be expected, Greg stood on up when she did, her son advising that "I'll carry the box out for you, Mom!" With her son turning to bend on down to retrieve the box on the floor under the counter, Eileen traced her fingers from Skipper's shoulder, going up over his shirt collar onto the back of his neck. It was as if the devil took care of his own, for when Greg straightened back up while holding the large box in both arms, his cell phone sitting on the counter began ringing. Box set down atop of the counter, Eileen saw her son looking at cell phone, then he turned to her advising "I've gotta take this! Must be a problem on the job project we're on or they wouldn't be calling on my day off!" The phone being answered, then she heard Greg say "Hey, Phil, what's up?" A few seconds went on by as Greg listened on the phone, then he was responding with "How did that happen? I've gotta check the blueprints ....................I've got a set in my office upstairs! Hold on a minute, Phil!"
Hand over the front of his cell phone, Greg looked over to his mother and advised that "I've got to take this call! They've encountered a problem on the project!" He then heard his buddy speak up, advising "Don't worry, Greg, I'll help your mom out with the box! You just take care of the problem!" Looking over to his good buddy, Greg advised "Thanks, Skip! You know how to get the game on the tv in the den! I'll be back down once I take care of this .......................but this might take 20 to 30 minutes!" "No problem!" he heard his buddy advise. Greg then exchanged goodbye waves, then turned to go upstairs to check over the blueprints of the project at hand, just as Skipper was seeing his mom out and giving her a hand. Had Greg turned to look on back when he was midway up the staircase, he'd see his buddy giving his still very attractive mom a hand .............................for the palm of his wide open hand was right on her ass as he led her to the front door!
Still on his cell phone as he searched for the documents that he had set upon the credenza next to the window. Finding the set of papers, Greg reached out as a movement caught his attention through the slits in the window blinds. Edging closer to the window so he could peer our from the side, his mouth dropped wide open as he blinked his eyes to make sure he was seeing things right. His buddy Skipper was carrying the large box in his left arm, but what had caught Greg's attention was the touching of Skipper's right and his mother's left hand as they walked along side by side. Straining his neck for a better view, Greg observed neither hand being pulled away from the touch, but now fingers were being intertwined. With the car blocking the view from anyone out on the street, Greg was observing his best friend holding hands with his mom, and his mind finally registered 'My God .................they're .................they're actually holding hands! Am I seeing things?'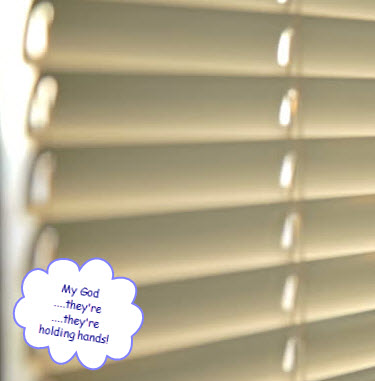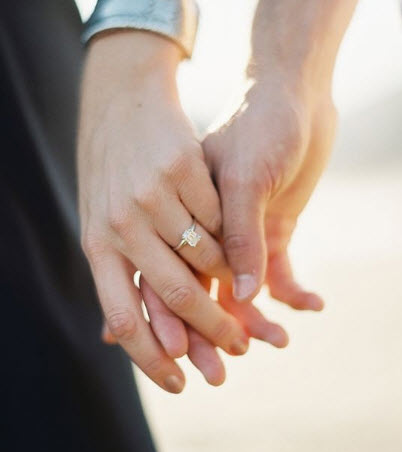 Seeing the hand-holding break apart, Greg watched as Skipper walked around the car to the open the rear door to set the box down on the backseat. Rear door closed shut and then Skipper walked back to the front of the car for more hand holding that was not visible from the street frontage. Then Greg saw Skipper pulling his mom around the side of the house, towards the side entrance where he'd grill on a small patio area, and which was sparsely furnished with just a couple of chairs and a small side table to put dishes on. "Phil, I'll have to call you back in about 20 minutes and I'll have all the answers for you to solve the problem!" Greg advised, hanging up the cell phone and turning on the laptop that was on top of his desk.
'Skipper? My mom?' Greg questioned as he logged in on his laptop. But then he flipped the script, changing it from Skipper and his mom to him and the beautiful Mrs. Harmon, concluding 'Yeah, gotta admit that my mom is still quite attractive like Mrs. Harmon! And if I had a chance with Mrs. Harmon ...........................yeah, I'd be just like Skipper and going for it!' Once he was logged onto his laptop, Greg clicked on the app that operated the state of the art cameras that had recently been installed around the house, a system that had high quality video and even magnified audio that picked up sounds from some 30 feet away. The camera on the far left corner of the house should capture the area where his buddy and mom had gone off to, then he heard the audio picking up Skipper's voice saying "Come with me!" Next on the audio pickup was his mom's voice asking "Where are you taking me, Skipper?"
On the side of the house was a green wooden gate that led to the small patio used for grilling, a place where he and Skipper downed a few beers while grilling up some food before game time, so his frat buddy knew the layout of the rather secluded patio area. Into view came the couple that were still holding hands, with Skipper unlatching the gate to open it, then led the way on in. Needing to switch over to another camera, then getting it focused in the right direction, and when done Greg sucked in his breath as the picture on the monitor got focused upon the couple in the corner of the small patio area. "Jezzzzzzzzzzzzus Christtttttttttttttttttttttt, I don't fuck'n believe it! My God ..................................this is fuck'n unbelievable!"
Skipper was seated in one of the chairs, and his mother ................well, she was on her knees giving his buddy some head! Greg watched as his buddy was reaching on out with both his hands, clamping them upon the back of her head and pulling her further forward towards him. Observing Skipper arching up from the chair he was sitting in, it was apparent to Greg that Skipper was sliding the entire length of his cock up into his mother's mouth, then heard his buddy panting out "I want you to be in my hair, Mrs. Foster ..........................rubbing your beautiful face ...........................right in my short hairs! Like that .......................just like that! Oh, Mrs. Fosterrrrrrr ............................oh, yeahhhhhhhhhhh .........................oh, lick ....................lick it like that!" From his view on the monitor before him, the way that Skipper was undulating his hips while holding his mom's head tightly to his crotch, it was apparent that he was indeed rubbing her face into the short hairs of his crothch. He then heard Skipper panting out "Oh, Mrs. Foster .................................I'm gonna cum .......................................gonna cum in your hot sucking mouth! Argggghhhhhhhhhhhhhhhhh! Ah, eat it ...............................eat it allllllllllllllllllllllllllllll!" On the screen, Greg saw both of Skipper's hands at the back of his mother's head, his hips lurching off the chair several times ........................making it quite obvious that he was ejaculating even more of his semen into her mouth with each lurch!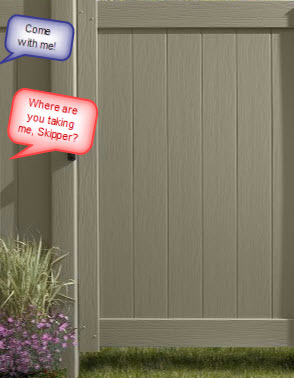 Greg continued watching the screen intently, saw Skipper zipping on up and then helping his mom up from her knees, as she used the back of her hand to wipe the cum off her lips. Then the couple was embracing rather intimately, like that of an engaged or married couple. He watched as Skipper took his mom by the hand to lead her back out to her car, the gate being opened and then closed after their departure. Peering out of the window once again, Greg saw the hand holding come to an end as his mom turned towards the visible street frontage, and then she got into the driver's seat. A moment later, as the car was backing out of the driveway, Greg observed the two lovers give a wave goodbye. After what he had just witnessed, Greg's mind began churning out some rather interesting questions: 'How long has this been going on?'; 'Is Skipper the real father of my little baby brother?'
Gathering his wits, Greg then returned the phone call that he had put off earlier, taking care of what was needed to solve the problem. With Skipper watching the ballgame downstairs in the den, Greg sat back in his chair, deep in thought. His best friend from when they were ten years old had knocked up his beautiful wife for certain, and from what he had just observed, Skipper might also have been to have knocked up his mother ....................resulting in his little baby brother! But rather than being upset with his buddy, having just witnessed the scene with his own eyes and having secretly read his wife's diary, Greg couldn't blame Skipper one iota. Greg had to admit that his mother would be quite appealing to a horny stud like Skipper, and his wife was really to blame for what she termed in her diary as mercilessly teasing him while he was over visiting. There was only thing that had come to change in Greg's mind, for now the beautiful Mrs. Terri Harmon was no longer off-limits to him. 'God, I'd sure like to fuck her ...................................knock her up like Skipper did to my mom ............................make my good buddy a big brother like he did to me!' Greg thought, all while picturing the beautiful Mrs. Harmon in his mind.
Meeting up with Matt Kellar a few weeks later, one of his frat brothers who had just gotten a job in the city, Greg had set up lunch and cleared his calendar to show him around the town in the afternoon. He and Matt had roomed together in their junior year, had gotten along great, then they shared an off campus house with four other frat brothers for their senior year. Matt had gone off to grad school, becoming a certified researcher in the medical field, specializing in DNA analysis. Greg was told that his services were available at anytime, free of course, and in fact he was invited to create some challenges for Matt to solve so that he could keep sharp in his analysis. Having been told that, Greg's mind began churning, for now he could solidify the answers to some questions that he already had given some thought to. "So, if two children had a different mother but had been fathered by the same guy, you'd be able to tell through hair samples?" Greg inquired, to which the answer was a definite 'yes'!
Having Matt over for dinner that Sunday, Greg introduced his frat brother to his wife and child, then they went out back to grab a beer while grilling up some steaks. Greg learned that his buddy had found a nice apartment for the time being, giving him time to look around for where he'd like to buy a house, and that he was enjoying the work at his new job. "So, Matt ........................if I gave you a DNA challenge to work on, how long would it take for you to finalize your analysis!" Greg asked of his frat brother. Given the time frame, Greg advised "Wow, that's pretty quick! Just a couple days if you're not busy with other work .....................a week or so if you are!" "Well, I'm going to see how good you are, my friend! I'll give you various samples .................you give me your analysis ..................and I'll give you confirmation or advise that you're wrong!" Greg advised.
After a nice dinner and a few more drinks, Greg then saw his frat brother to the door, walking him out to the driveway when he handed Matt two large envelopes. "Here's your first two challenges that I have for you, Matt! Got one marked 'A' and the other 'B' and there's two smaller envelopes in each, with hair samples to compare with! Let me know your analysis whenever you're done and I'll give you the thumbs up or down!" Greg advised. In regards to envelope 'A', Greg already knew that it'd come back as not matching, for one envelope contained his hair and the other was that of his son's. But envelope 'B' was the real question that Greg wanted the answer, for one interior envelope contained his son's hair, while the other contained his little baby brother's hair. With his mother and baby brother stopping over for an hour the other night, Greg offered to watch the boys for a bit while Julie and his mother were in the kitchen, using that time to use two new combs to obtain hair samples from each child.
Five days later, Greg got a call on his cell phone from Matt while at work. "Okay, now tell me if I'm right on my analysis!" he heard Matt say, to which Greg advised that he would. "For the contents of envelope 'A', my DNA analysis says there's no match there! Am I right?" he was asked, to which Greg responded with "Right on!" "As for envelope 'B', the hair samples are of two young boys! Now, the tricky part here is that each child has a different mother ..........................but as to the father, each child was fathered by the same male!" his frat brother advised, to which Greg responded with "Right on again, my friend!" After the phone call ended, Greg leaned back in his office chair, closed his eyes as he went over the conclusions in his mind. 'Well, that confirms what Julie indicated in her diary ........................that Skipper knocked her up in his bachelor's pad the day I was there returning tools!' he sighed. Sorting things out, Greg then could conclude that 'Hairs from each child in the other envelope advised of there being two unrelated mothers - Correct! But the same father - Skipper!' 'So, Skipper did in fact seduce my mom ...................knocking her up in the process ....................and that resulted in my having a baby brother!' Greg sighed.
Taking in a couple of deep breaths, Greg was in deep thought as he took in all the just uncovered revelations, that Skipper was in fact the father of both his son and also of his little baby brother! Under normal circumstances, any guy would be upset and distraught, learning that his son and baby brother had been fathered by his best friend. But Greg had to conclude that it was quite unusual circumstances that led to Skipper seducing his wife and impregnating her, for Julie's own diary explained how she had mercilessly teased Skipper during the week he had stayed with them, that his buddy had stayed away for weeks and that his wife's seduction took place when she went over to Skipper's bachelor's pad. As for his mother, Greg had to admit that she was still quite attractive and that was Skipper's one major weakness, with his mother being a matured adult and should be able to make her own decisions. Instead of being upset in any way, the knowledge that Skipper had seduced and knocked up his mother, such knowledge really made Greg happy as it gave him the green light to go after the beautiful ...............................Mrs. Trish Harmon!
Growing up and often visiting Skipper at his home, Greg saw the beautiful Mrs. Trish Harmon often, and he was almost a part of the family as Skipper was with his. He often dreamed of the beautiful Mrs. Harmon when in bed, always calling her Mrs. H. for short, and for the longest time she was the love of his life. After many years of nursing this illicit love for his best friend's mother, telling himself that she was happily married to Mr. H., Greg finally weaned himself from the thought of being in love with her. But when he did go to bed, it was easy for Greg to bring an image of the beautiful woman into his mind, and such often led to him wanking off in a wad of tissues or rushing to the bathroom to wank off in the toilet. If he had known that he had the green light to come on to the lovely beauty, Greg certainly would not have waited so long, thinking 'I could have made the move years ago! Could have knocked her up long ago! Damn, I wonder what it'd be like to have her on her knees ............................sucking me off! Would she do it for me?' Laying in bed, Greg could now think back to all the naughty thoughts he had about the beautiful Mrs. H. and the possibilities that now lay ahead.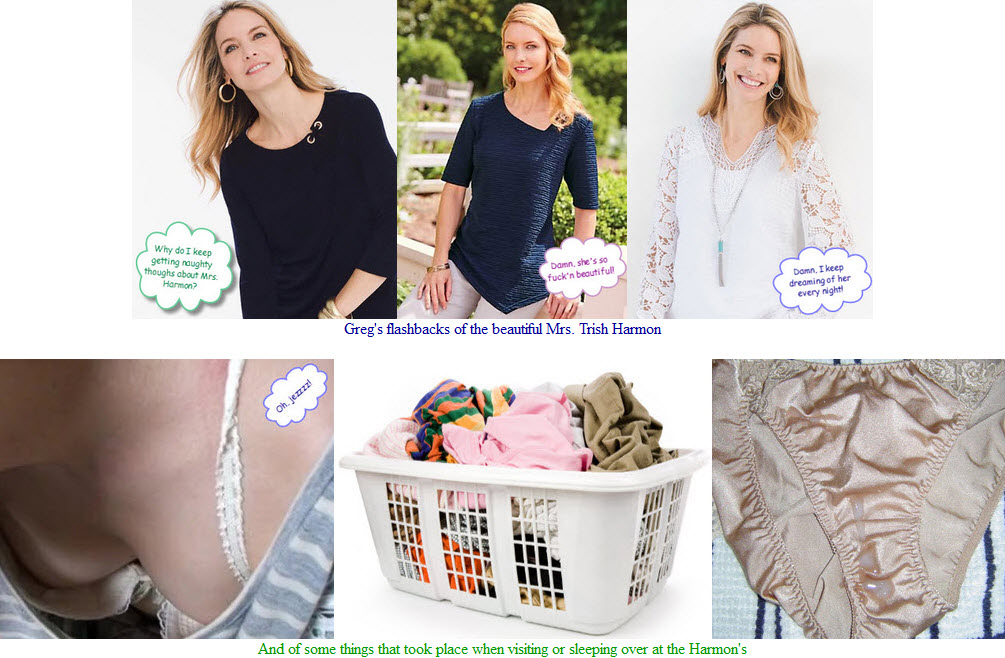 Greg remembered one incident quite well, for he had just turned thirteen when it happened, when Mrs. H. was bending over while getting items out of a box. She was preoccupied and had not realized that he had entered the room, and he got himself quite an eye full in getting a peek down her blouse. With Mrs. H. bending over and her bra loose, Greg got himself a good look as well as the very first swelling in his jeans. It was a sight that would forever remain in his mind, coming back to him very often, and he'd dream of having slid in hand down into the opening as well as the loose bra cup. He stood over the toilet many a time, wanking away at the image in his mind while imagining what it'd be like to knead her swollen pink nipple between his thumb and forefinger .............................and then to clamp his mouth over it, tonguing her budding pinkie! And as always, he ended up shooting stream after stream of hot cum from his swollen balls, right into the toilet bowl.
A year later when he was fourteen years of age, Greg was sitting at the breakfast table after a sleepover, when he observed Mrs. H. caring a white laundry basket filled with clothes to be washed. Then there was a phone call and Mr. H picked it in the den, then he called out to his wife to advise "Your mom's on the line!" He then heard Mrs. H. respond with "Okay, I'll pick it up in the bedroom!" Greg watched as Mrs. H. set the basket of dirty clothes down atop of the washer in the laundry room before heading down the hallway to the bedroom. Needing to use the restroom, Greg got up from the table and proceeded to the bathroom that was adjacent to the laundry room, the one that he'd normally use when out in the kitchen or living room area. As he approached the laundry room, he spotted a silky beige item through the slits of the laundry basket, and his cock gave a twitch in his pants as it began to swell up at the exciting prospect. Unable to resist the temptation, reaching into the slit with two fingers, Greg then pulled out the flimsy beige garment as he stepped into the bathroom.
Shivering from the intoxicating fragrance that he got from pressing his face up against the inside of the panty's crotch band, Greg used his free hand to unbutton and then unzipping his jeans. He had to let the pair of jeans drop to the floor in a puddle around his feet, for it would have been near impossible to get his aroused cock out of his jockeys and the small zipper opening. Totally inexperienced at that young age, the feel of the beautiful woman's panties around his hardon had Greg shuddering .....................and spurting out his copious load ........................right into the crotch band of the panties in hand! Grabbing some toilet paper, he proceeded clean up the awful mess that he had made, but that still left the crotch band of the beige pair of panties all wet and soggy. Heart thumping madly in his chest, afraid that hid dirty deed would be discovered, he peered out of the door to make sure the coast was clear before exiting.
He had balled up the soggy garment in his fist, shoving it down the center of the clothing pile, depositing it near the bottom of the basket. Greg could barely eat another bite of food as he was terrified that the pair of cummed upon panties would be discovered when the mother of his best friend returned to do the wash. Some ten minutes later, he observed Mrs. H. coming down the hallway as the phone call with her mother had apparently come to an end, and Greg thought 'This is how someone having a heart attack must feel!' Leaning back in his chair a bit, allowing him to peer into the laundry room a bit, he watched as the lovely manicured fingers lifted up the lid of the washer. In seeing the basket being tilted and to allow the dirty clothes to fall directly into the washer, Greg breathed a sigh of relief as he wiped the perspiration from his forehead. From this day forward, Greg was very careful so as to shoot his cum into the toilet bowl and not her panties, but he'd be returned the used pair of panties just a bit moist from his licking and sucking on them.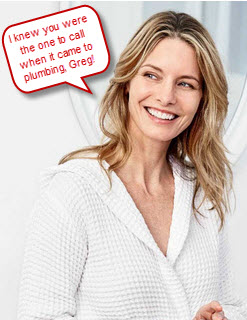 Some twelve years later, Greg was married and had a home of his own, but he was still very close to Mr. & Mrs. H. as Skipper had his bachelor's pad located above a separate garage on the property. "Thanks so much for coming right away! I knew you were the one to call when it came to plumbing, Greg!" Trish told the handsome young man. She had known Greg since he was ten years old, from when he and her son were teammates on a youth soccer team, then the two had become best of friends with Greg visiting often just as Skipper did at the Foster's home. If only Trish knew of Greg Foster's recent change in mindset about her, that he was intent on making her one of his sexual conquests, she would never have made the call that morning. No longer was Greg looking at her in the motherly way like before, for his thoughts were quite naughty at this time, though still somewhat in a motherly way ...................................only now he looked to her as the mother ..........................of his baby!
With Greg considered to be a part of the family at this point, having slept over many a time over the past fifteen/sixteen years, Trish reached into the closet to retrieve the white robe that hung on a hook. Pulling off the rather unflattering t-shirt that she slept in at night, Trish left on her pajama bottoms, and just threw on the robe and tied the sash. This was her normal morning routine and Greg had seen her in similar outfits over the years whenever he slept over, as she'd go out to the kitchen in similar outfits to prepare breakfast for all of them, and Trish figured that no one would be aware of her being naked from the waist up under the robe since the material was quite thick. What Trish didn't know was that Greg was well aware of her being naked from the waist up under the robe for a number of years, from when he had gotten a peek down into the opening when she had reached over for a plate while serving breakfast, giving the then young teen a raging hardon in seeing the top curvature of her bare tittie. And since then, the now handsome young man had often conjured back up that erotic image for him to wank off to.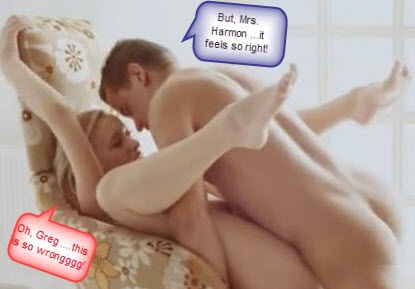 Handed a cup of coffee upon his arrival, Greg looked at the cup being held in her hand, of which he needed for her to put down and be out of the room for a couple moments. Looking up from the sink, seeing the woman of his dreams in her white robe, Greg's cock twitched in his pants as he thought 'Oh, how I'd like to slip my hand into the top and cup a tittie ....................and then suck on that baby!' Removing the faucet, he then asked "Oh, Mrs. H .....................do you by chance have a pair of tweezers around somewhere? The old washer is so thin that it won't come out!" Hearing her reply that she had one in the bedroom, Greg turned to see the beauty placing her cup of coffee on the counter top. Once she disappeared out of the kitchen, he was up and right next to the cup emptying the vial of Ultra Spanish Fly into her coffee. The odorless/colorless/tasteless liquid would have the elegant mature beauty in a desperate need for a good fucking in no time, even if she consumed just half of the coffee in the cup as he had given it a good stir.
Some ten minutes after returning with the pair of tweezers, watching as the faucet was being worked on, Trish found herself panting for breath as Greg assisted her out to the living room towards an armchair. Blinking her eyes rapidly, feeling her heart thumping in her chest, Trish was unaware of Greg pulling the sash of her robe that undid the knot and allowed her robe to fall open. Guided over to the tall armchair, the devious young man eased the white robe off her shoulders to have it drop and puddle on the carpeting, then he had her sit in the hair. Leaning back in the tall armchair, she tilted her head on back while sucking in her breath, then she moaned out from the pleasure created as Greg had clamped his hot wet lips on her bared breast. Trish had not been aware of losing her robe till now, for the young man whom she hand known since age ten had clamped his mouth upon her right breast and was tonguing the sensitive nipple to stiffness.
"Lift up a bit, Mrs. H!" Trish heard the young man say to her. Thinking that he was just trying to help make her comfortable, Trish complied, but then she realized that he was pulling her pajama pants and panties down over her hips, that make her now totally naked. Trish grabbed at his wrist, panting out "No, Greg ..........................you can't be doing this!" "I'm just going to make you feel good, Mrs. H! Trust me! I promise ..............................I'll make you feel good ................................real good!" the handsome young man advised. Rationale leaving her, Trish released the hold on his wrist, then saw her pajama bottoms and panties being stripped off her legs and feet! Having awkwardly slid on down into the armchair, Trish now had her legs up in the air, aided by Greg's strong hands pushing them up at the back of her knees. "Oh, Greg ....................................Gregggggggggggg .................................oh, my Goddddddddddddddddddddddddddddd!" Trish squealed out as she reached her arms out, clamping her hands at the back of the young man's head, who's face was rubbing in her muff while he licked out her juicy twat.
After being eaten out to a mind-shattering orgasm, Trish reached on back with both hands to grasp the top of the armchair for some support, for the handsome young stud was now rubbing the tip of his pulsating cockhead up against her slick slit! "No, Greg .........................no .........................you can't ...........................it's not right ..........................not you .....................and me! Oh, my Goddddddddddddd ..............................................ohhhhhhhhhhhhhhhhhhhhhhhh ..........................................ohhhhhhhhhhhhhhhhhhhhhhhhhhhh!" as the handsome young stud was penetrating her and obviously desiring of breeding her. Trish sucked in her breath as she squeezed her cunny around the pleasure giving shaft, swooning "Oh, yesssssssssssssssssssssssssss .................................................oh, so goodddddddddddddddddddddddddd ....................................................oh, Gregggggggggggggggggggggggggggggggg" Neglected by her busy husband, this young stud was giving Trish just the kind of attention that she long for, even if it was quite an illicit coupling. "Oh, Greg .....................this is so wronggggggg" Trish panted out as the young stud sliced in and out of her gripping cunny. "But, Mrs. Harmon ...................it feels so right! Feels so fantastic!" Having no answer to counter that, for he was making her feel so good, Trish panted out "Oh, honey .........................fuck me ........................fuck it to me!" As her toes curled from the unbelievable pleasure, Trish arched her hips off the seat, her body quivering from a mind-shattering orgasm as her young stud lover filled her with his hot baby batter. It was noon, with two more couplings in the master bedroom, before Trish made lunch for her young lover and then he was off to work.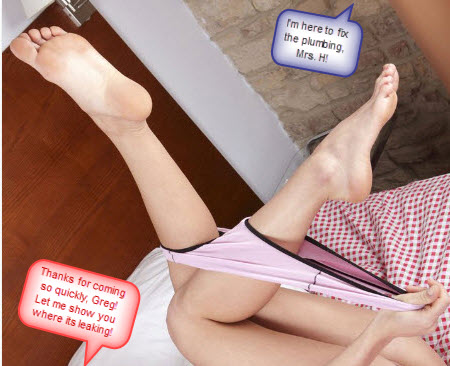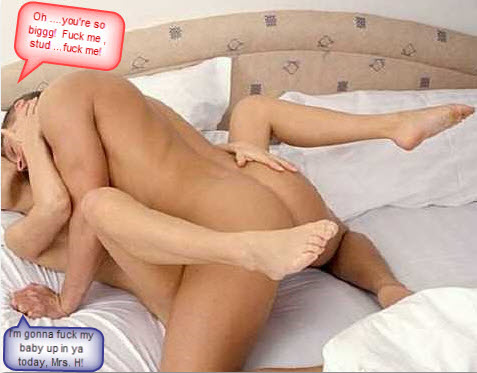 Getting a message on his cell phone a week later, Greg opened it up to read 'Hi Greg ....................can you come over when time permits! Need your plumbing expertise once again as I've just discovered a bad leak! Thanks, Mrs. H!' Greg then typed in a reply that read 'Will be over in 15 minutes ............so you can show where the leak is located!' Letting himself in through the open kitchen door, leaving is toolbox in the car, he proceeded down the hallway to where the master bedroom was located. Having stripped off his shirt as he came down the hallway, he entered the master bedroom bare chested while pulling at his belt buckle. Then he announced "I'm here to fix the plumbing, Mrs. H!" He then heard her respond "Thanks for coming so quickly, Greg! Let me show you where its leaking!" Taking the pair of pink with black trim panties from the toes of her extended foot, Greg balled them up and held them to his face. When the beautiful Mrs. H. spread her sexy legs wide to show him where it was leaking "Do you see it?", Greg got down for a closer inspection, then used his tongue to wipe up the leakage.
Soon, arms and legs of the loving couple were entangled in an intimate embrace, as only a husband and wife should be doing. Bed squeaking, headboard thumping against the bedroom wall, Greg heard the beautiful woman squeal out "Oh, Greg! Oh ...................you're so biggggg! Fuck me, stud ...................fuck me! Fuck it to me ..................oh, give it to me good!" And Greg did just that, sliding his rigid boner deep up in her slick cunny, pumping away like there was no tomorrow! Going at it, feeling his balls contracting as he was about to lose it, Greg then announced that "I'm gonna fuck my baby up in ya today, Mrs. H! I want to knock you up with my baby!" To Greg's surprise, he felt he long sexy legs being wrapped and locked around him, then heard her pant out "Do it, Greg ...........................fuck your baby up in me ........................knock me up with your precious little baby! Be the daddy of our little baby!" And boy did cum like never before, filling her fertile womb to overflowing, but leaving his cock half buried in her cunny, using it to serve as a plug to prevent any more of his potent slick roe from leaking on out.
As Mr. H. too busy with his business and neglecting his beautiful wife, the attention given to Mrs. H. by her lover had her falling head over heels for the handsome young stud. One touch and she was putty in his hands, allowing him to take any liberties that he desired and of which she would normally have rebuffed, and soon they were meeting at a regular time in a motel room each and every week. Putty in the young stud's hands, obeying his every command once they met up, giving him a hot strip tease to get him all up and hard for her, or as he often wanted of her ......................drop down to her knees, unzip him and fish out his throbbing cock, then giving him some head till he popped off in her mouth! And of course, she would be looking up into his eyes when he spurted his semen into her hot sucking mouth, then she's open her mouth to show him all the jizz that he had ejaculated .................before swallowing it all down as he watched from above!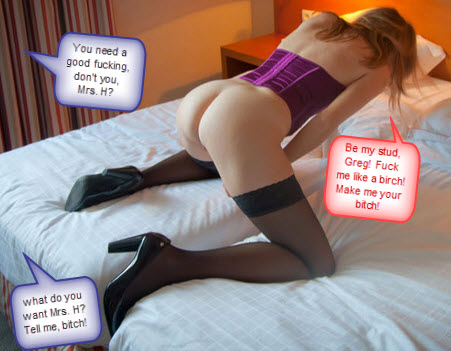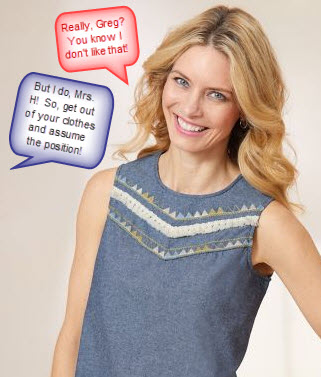 "C'mon, Mrs. H. ...................get up on the bed ..................on all fours!" Greg would tell the beautiful Mrs. Harmon. Greg just loved it when she was reluctant and gave him that disgusted look and appeared shocked at his request before inquiring "Really, Greg? You know I don't like that!" He would then respond forcibly with "But I do, Mrs. H! So, get out of your clothes and assume the position!" If she put up any further resistance, Greg would then growl out "Do it, bitch! Strip out of your clothes and get up on the bed!" Mrs. H. would then do as Greg had demanded, leaving her heels on as her young lover thought she looked even more sexy that way, kneeling upon the bed waving her bare ass to get his attention. It was then a bit of role playing by both of them each time, with Greg asking "You need a good fuck, don't you, Mrs. H?" She'd then respond with "Be my stud, Greg! Fuck me like a bitch! Make me your bitch!" What do you want Mrs H? Tell me, bitch!"
For Greg and the beautiful Mrs. H., it had become a bit of a game between them, for when the beauty was up on all fours waiting for her younger lover ....................she was left to contemplate as to how he was going to give it to her that day ..................................doggie style or getting buggered by the horny stud! Greg knew that she enjoyed him fucking her like a bitch, but he really enjoyed giving it to her right up her beautiful ass, so she didn't know what to expect till he went and thrust his boner hard up into the orifice of his choice. That first time he had buggered her, the scream that she had emitted was quite a turn-on for Greg, and he got to learn that he was the first guy to ever bugger her beautiful ass. From then on, he'd often shuffle on up behind her on the bed and run his hands over her soft creamy ass, then ask of her "Is this ass mine, bitch?" And he'd then get the response "Yes ...............yes, my ass is yours .........................only for you and no one else! My ass belongs only to you, Greg"
For Trish Harmon, she could not believe how she could have allowed the handsome young Greg Foster seduce her the way he did, and now she just could not resist pleasing him in any way that he desired, no matter how absurd it was or even if she considered it to be sexually demeaning. Although she detested it as a crude sex act, Trish saw how her young lover just got turned on so much by it, so she relented and let him have his way ..................................allowing him to shove this cock up into her ass whenever he desired! Trish just could not believe how far things had gone with the young stud who was at exact same age of her own son, having known him since he was ten years of age, now he was her lover and she could not refuse him in any way whatsoever. An example of her being unable to refuse her lover in any way took place just the other day, when he shoved his throbbing cock up her ass and gave her a hot flushing enema, after which he told her "Take it in your mouth and lick me clean, Mrs. H!" She had turned and gave him a scowling glare at first, but then she bent on down to take him in her mouth to lick him clean. Her young lover not only got clean, but aroused once more, then he clamped both hands behind her head and literally proceeded to fuck her face ........................announcing loudly just before cumming in her mouth and then telling her to swallow it all!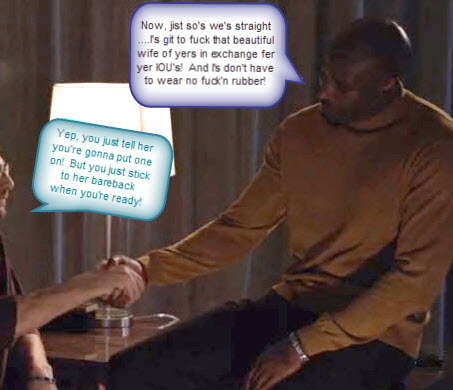 "Fuck, Greg ........................yer one sick fuck'n puppy! Shit, man ................in my business, I's make it a point to know what kind of job a guy has and where he works ............and all that shit, even if'n he's got a beautiful wife that can be used as collateral! And you, my friend got a lot of cash in the bank and make a good chunk of dough every month ......................and ya got yerself one fuck'n beautiful wife! Yet ...................ya want me to write off that measly grand that you owe me on bets .......................in exchange for me gitting to fuck that beautiful wife of yers?" Silas Montgomery inquired. Hearing the affirmative from the young bettor of his, Silas shook his head saying "Shit, normally I'm the one forcing a guy to have his wife put out fer me when he can't come up with his IOU's! But yer offering that beautiful wife to me for a measly grand ...........................oh, and of course ya'll be hiding away in the closet watching me supposedly blackmailing her with something I happened to obtain from hacking her computer!"
After further discussion with his bookie, Greg listened as Silas proceeded to confirm the deal with him by advising "Now, jist so's we's straight ..........I's git to fuck that beautiful wife of yers in exchange for yer IOU's! And I's don't have to wear no fuck'n rubber!" "Right ...................you got it!" Greg confirmed, adding that "I'll take care of everything ..................set it all up for you ....................all you got to do is play along that you've got the goods on her ...................that either she puts out for you or (I'll) her husband will be getting a copy of her diary!" "And so what if she puts up a real fuss when she comes to realize I's ain't putting on no rubber?" Greg was asked by his bookie, to which he responded with "Shit, man ........................you're more than 170 lbs heavier than her .................you oughta be able to handle her .............................force her to put out for you ..............rape her ....................rape her good and hard .......................make her scream by ramming your big black cock up into her!"
"Damn ....................this is a first fer me ..........................but count me in! Couldn't believe a beauty like that would marry s shithead the likes of you! Lucky thing we played it cool and didn't acknowledge each other the other week at the mall! I always found it be good to do that when unexpectedly bumping into one of my customers ........................jist never know whether or not wifey condones with his gambling away their money!" advised his bookie, to which Greg responded with a wide smile. "Ahhhh, I's gitting it now .......................ya being fantasizing about seeing that beautiful wife of yers scared shitless ........................ya really wanna see her forced to submit to a big black stud .....................so's ya's can git off on it! Like I's said before, Greg, my man ..................................yer one sick puppy! But I'm all in .........................yer account will be credited a grand right after I's git to sample that beautiful wife of yers!" Greg was told as he extended his hand on out to seal the gentleman's agreement with a handshake.
It was all in the plan that he had contrived after giving it a good thought, first setting up an alias email address, then sending out the first email which probably not get opened up as it'd be like the regular spam where the sender would be phishing for info on the other end. The first one that he came up with would be 'Does your husband know you're cheating on him?' Greg planned on waiting a week, though anticipating no response from Julie as he figured that email would go unopened, and the second one would be a bit more intriguing but still sound like spam. That planned second email would be titled 'Does your husband know he's not the father of your child?' He knew it'd get his wife's attention, but not enough for her to chance opening up what appeared to be spam and chance getting a virus on the computer. Just in case she did open it up, the email would contain an excerpt from her diary as well as the set of 3 photos that Skipper had secretly taken and then emailed to her, pics that she had made a part of the diary.
Rubbing his hands together as he conjured up what the 3rd email would be entitled, Greg gave it some thought before mentally declaring that this one will get Julie to open it up for sure. That third email, one that Greg figured would surely get his wife to open it up, would be titled 'Does your husband know that Skipper is the father of the child he think is his?' Once opened, it'd then read: 'Bitch! This is my 3rd email to you! If I don't get a reply this time, hubby will be getting a copy of the entire diary that I attached in my 1st email to you! a couple weeks back! Sam' Looking over the 3rd proposed email to his wife, Greg smiled and nodded to himself as he figured 'Yeah, once Julie see's Skipper's name being mentioned as the father of her baby, she'll know it's not spam! That's for sure! Shit, it'll freak her out! And once she responds, I'll send her the terms .............blackmail her to put out in exchange for not sending the copy of her diary to her husband!' Thinking about it, Greg smiled once again, figuring 'She won't want to do it, of course .............................spreading those sexy legs for a big black cock .............................but she will reluctantly do anything in order to keep her diary secret!'
After having sent out the 1st email to his wife, though not expecting an answer nor that it'd even being opened to be read, Greg was deep in thought as how to make his demand for sex once Julie did respond to the 3rd email when sent out. 'First things first!' Greg then told himself, thinking 'First, when and where? Need to figure that out first! Slow down ..........slow down ....................one step at a time!' 'When - I'll post up a couple out of town trips on the calendar for Julie to see! She'll think I'm out of town and then she won't have to come up with an excuse as to where she's going! And as its in the day and the baby already being cared for, there'll be no need for a sitter at night!' Greg figured as being the solution for 'when'. 'Where? Ah, only one place in mind - the Horny Toad Motel, hopefully Room #8 is available - folding closet doors with a good view out of the slats - get to see Julie spread her sexy legs for a big black cock - right on the very bed that I raped and knocked up her sister!' Greg chuckled to himself.
'Now what demands would I like to see Silas make upon Julie?' Greg asked of himself, to which one item came quickly, that of 'Seeing Silas demand that Julie gets down onto her knees, unzip his pants and fish out his black whopper, then making her suck on it! Damn, that oughta totally freak her out!' He then added to that thought 'I'll tell Silas to force down right in front of the closet doors, I'll then get a nice close up view of Julie sucking his big black cock ..........................she's been sucking Skipper off every week, leaving me high and dry, so it'll be a bit payback in seeing how she reacts to the bitch opening her mouth to suck on her first big black cock!' 'Yeah, another good one that I'd sure enjoy seeing ...............having Silas get her up on all fours and facing the closet ..................................so I can look right in her face an see her reaction when Silas makes her his fuck'n bitch!' Greg chuckled to himself. 'And then the next time around, I'll have Silas give her a slap on the ass before ordering her to get up on the bed in the same position .........................I wanna see the look of horror on her face when Silas suddenly goes and rams his whopper without warning right on up her cherry little ass! Bet she's gonna scream something awful when she gets buggered for the very first time!' Greg laughed aloud at the thought of it, chuckling at the added thought of 'Shit man, Silas is gonna tear her a fuck'n new asshole with that whopper he's got swinging between his legs!'
As anticipated, the first two emails went unanswered, and most probably not even opened due to both titles seeming to be a spammer phishing for info. All of the first three emails contained the identical info inside, consisting of an excerpt copied from Julie's diary along with the three incriminating photos that she had saved and made a part of her diary after being emailed to her by her lover, but the title of the 3rd mail was designed to get her attention as it read 'Does your husband know that Skipper is the father of the child he think is his?' Shortly after it was sent from his alias email account, Greg got a response that read 'Please, who are you? How did you get my personal diary? How much do you want to have it deleted?' Smiling widely as he rubbed his hands together, he then put his fingers on the keyboard and began typing: 'You can find out by meeting me next week - time and place to follow! As to how I got it, it was really easy to hack into your account through one of your social media pages! And I don't want your $ -- just a little of what you gave Skipper! So, if you don't want a copy of your diary being sent to your hubby, meet me next Friday at 2 p.m. Room #8 at the Horny Toad Motel! Till then, Sam!'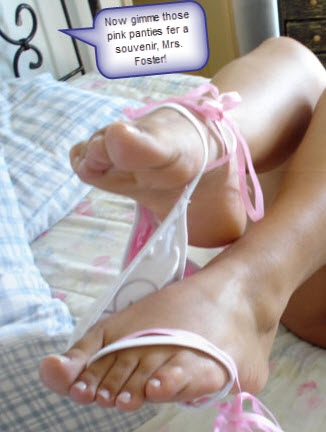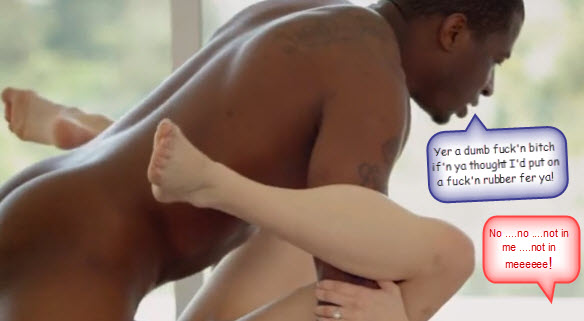 Greg proceeded to fill Silas in on just the info he needed to pull of this caper, no more than what was needed, telling Julie that he had a copy of her entire diary and that her husband would be getting a copy of it if she didn't put out for him right there and then ......................in Room #8 of the Horny Toad Motel! Further instructions to Silas were: 'Get her to strip down to panties, then make her get down on her knees! You step up to her, make her unzip you and to fish out your black boner, then of course have her suck on it! Hold off cumming till the next time around, cause I wanna see you give it to her good! Make her get up on the bed, tell her to strip off her panties and to give them to you as a souvenir! Then get up on the bed with her ..............fuck her good .................without a rubber! When you get off, make sure I get a good view of all your cum oozing out of her pussy! Later on, once you've got it up again, get her up on all fours facing the closet where I'll be hiding, then fuck her from behind ...................telling her you're make her your bitch!'
That next Friday, having brought a comfortable chair along with a small collapsible cooler filled with refreshments, Greg was ready for the entertainment to begin. Seeing his wife sobbing in despair as tears rolled down both cheeks, then began disrobing in her striptease before his sitting bookie, Greg smiled in seeing her dress come falling to the floor in a puddle around her heels. 'Soon, bitch! Real soon! You refuse to suck me off, saying it's such a filthy thing to do ..........................well, maybe sucking on a big black cock might change your mind!' Greg chuckled to himself. His exposed cock throbbing as he view the licorice stalk now glistening as it reappeared out of Julie's mouth, Greg thought 'Next time you're here, I'll be watching you choke when Silas gives you a surprise and cums in your mouth! Okay Silas, now get her up on the bed and make her give you her panties!'
From his vantage point, Greg watched as his wife lifted herself up from the bed, inserting both thumbs into the waistband of her panties, then pushed them down over her trim hips. With the pair of panties around her feet, Greg watched his wife lifted up her legs to present Silas with his precious souvenir that he reached out to retrieve and then holding them up to his face to inhale the sweet fragrance. 'Now's the time, Silas! Get up there and stick it to her .....................fuck her bareback ........................make her scream with that big black whopper of yours!' he silently conveyed from the closed closet. "No, no, no ..................don't ...............stop ..............you need to put a condom on first .....................you promised!" Greg heard his pant out. Greg smiled widely in hearing Silas advise "Yer a dumb fuck'n bitch if'n ya thought I'd put on a fuck'n rubber fer ya!" as the big guy rammed his black boner up into her tight cunny. As Silas hammered away, it was quite apparent what his intent was and Julie apparently realized it too, for Gregg heard her panted out desperately "No ....................no ...................not in me ..................................not in meeeeeeeeeeeeeeeeeee!" Greg saw his bookie's ebony body suddenly tense as he buried his bone deep up in Julie's twat, groaning loudly "Cumming .............................cumming in ya .................................gonna knock ya up, bitch .............................ahhhhhhhhhhhhhhhhhhhhh!"
Moments later, seeing Silas stir in between his wife's splayed legs, Greg watched as his bookie turned on over to one side, pulling the now dwindling but still very thick ebony cock out of the snug fitting. Inch by inch the glistening shaft began to show itself once again, then came the loud 'pop' that signaled its complete release from the tight confines that it had been hiding in. Greg watched as his bookie buddy reach on over to put his hand under Julie's knee, then pulling his wife's leg outward to widen her spread legs, giving him a clear view up to Julie's reddened wet snatch. He watched as Silas reached up with his left hand to press he index finger up against the side of Julie's twat, getting her lips to widen a bit. Then out oozed the river of of thick cum that had been ejaculated deep up in her, causing Greg to think 'How's Julie going to explain away a little black bundle of joy if Silas knocks her on up?' Some ten minutes, Greg sipped on a cold beer as he watched Silas positioning his wife up on all fours, getting her to face the closed closet that he sat in. With this bringing his ordeal to a conclusion for this blackmailing episode, Greg had cock in hand as planned, intending to really enjoy to show of Silas making Julie his personal bitch!
An hour later, shortly after his wife had departed, Greg handed Silas a beer as they both began commenting as to what an exciting afternoon it had been for both of them. Then Greg asked Silas "Whadda you think of cumming in her mouth the next time? Make her look up at you when you cum in her mouth! Tell her you wanna see the look on her face when you're doing it in her mouth! And for the finale, you get her up on all fours and tell her to 'assume the position'! Remember to have her facing the closet door so I'll get a good look on her face ...................................when you ram your cock up her ass! Make her scream real good when you give it to her!" "Jeez, yer on, my man! I'll credit your account another grand when that day comes! Shit man, like I said before, you're One Sick Puppy!' his bookie chuckled. "C'mon, my man ...................let's go over to the tavern for some drinks ...........................the game's about to start! Lemme first grab my cooler and the three mini cams I hid!" Greg advised, turning off each mini-camcorder as he retrieved them.
Greg was not mad at Julie for continuing to refuse taking his cock into her mouth, for how could she now say it's acceptable since she's already doing it for his best friend, and besides he was getting fantastic head from Mrs. H. at the moment.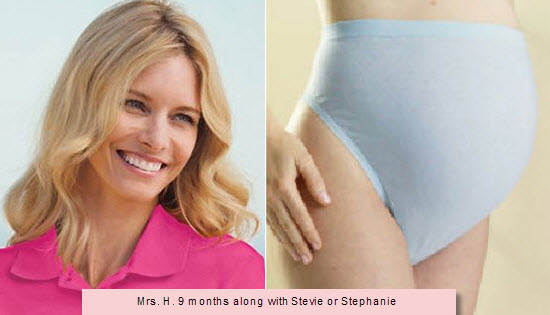 Previously, Greg was getting all the head he needed from Julie's sister, but he hadn't seen Rachel in awhile as she was approaching her 8th month of pregnancy ................with the doctor telling her to get more rest, for the sake of 'his' baby! With 'head' being on his mind, Greg then thought back to the other day, when Mrs. H. was on her knees in the shower giving him head .......................when he surprised her by yanking her head off by the back of her long blonde hair, so he could give her a nice hot facial! Then he had grabbed the base of his cock, using the tip of his still oozing cockhead as a paintbrush to give her beautiful face an even coating of his glistening cream. Greg chuckled in recalling Mrs. H. being upset with him at first for doing it right in her face ........................till he made up for it by giving her a good shagging on the bed!