Illicit Holiday Affairs - 4
(m/f, i/r, n/c & cons)
by
Black Demon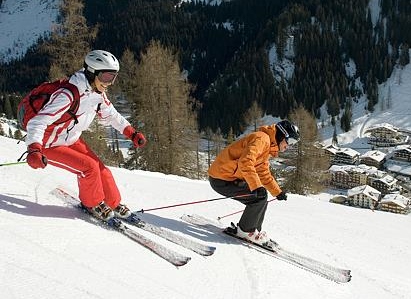 ______________________________________________

Standard Disclaimer!

This is a fictional story intended for Adults only!

______________________________________________




Was something in the air during the Christmas holiday season or was it just nature taking its course when the distance separating people no longer existed with everyone getting together for family gatherings, meeting of old friends and family, along with the spark of a first time meeting attracting two people? Christmas parties, gatherings for relatives at the family home or at a resort .....................all served to bring people closer together from their respective dwellings some hundreds or even thousands of miles away. The thought of making merry and helping others during the holiday season, were the good intentions of most, but then there was a small element of the population that was quite devious or naughty, maybe a bit demented or just plain greedy, just wanting to make merry by pleasing himself/herself at the expense of others.


Mrs. Melissa Patterson, age 32, social worker, spending the holidays at her in-law's country home out in Thornton County, Tennessee: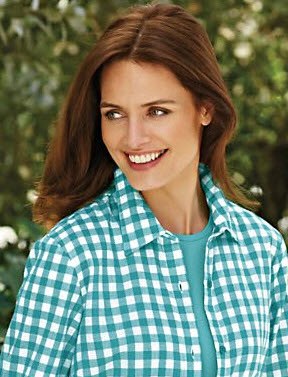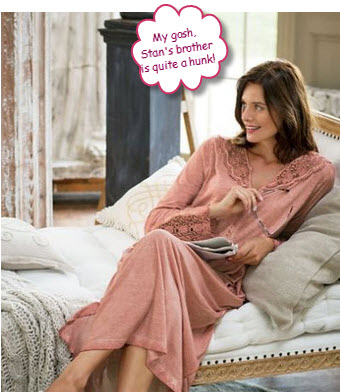 Having only met her brother-in-law Bill when she and Stan had gotten married several years ago, Melissa only knew of him as to what was relayed to her by her husband. Stan's brother was four years younger than him, making Bill two years younger than her, and that he had always been a Casanova of sorts as he was always chasing women. According to her husband, Bill chased anything in skirts regardless of whether she was single or married, and her husband suspected that there might even be one or more of his illegitimate kids running about. This year, Bill was making it back home for the holidays to visit with his parents as it had been quite some time that he was not having to travel on business.

Arriving with her husband at his parents place out in the countryside home, Melissa got to take in all the snow and relax some after having rushed to get her work done before the holidays. The next day, her Casanova brother-in-law arrived and Melissa found him to be quite handsome and indeed a charmer, and she could see why the women fell for him. Melissa then came to the conclusion that 'If Stan is right that his brother has some illegitimate children running about, he must be some stud and good in bed too!', then couldn't help but to think 'Maybe I can get Bill to give his older brother some much needed lessons in pleasing a woman! Heck, the last few times Stan popped off so quickly that I barely got aroused .............................so disappointing!'

It was a very nice dinner that night when Bill arrived, with a lot of laughter and joy in the household, but Pop Patterson's cold was getting a bit worst while Mom Patterson was worried that her husband would be laid up for Christmas. Thus, Mom Patterson decided that if Pop wasn't any better in the morning, that she'd run him into the doctor's for some medication. Later that evening, Stan got a frantic call from his office advised that there was a glitch in the business deal that had supposedly just gotten wrapped up, and it seemed that his personal touch was needed to rectify the situation versus that of phone calls and emails. Able to book an early flight out the next morning, Stan would drive and leave his car at the airport overnight, then have a return flight late the following afternoon.

Early the next morning, Melissa got up with her husband to join him for a cup of coffee and to bid him goodbye. Mom and Pop Patterson were up early too, hoping to call into the doctor's office once it opened and hopefully manage to get an appointment, of which the doctor was always very accommodating since he was best friend's with Pop. With her husband heading off to the airport, Melissa then joined her in-laws for another cup of coffee, passing on the Mom's offer to make her breakfast and saying that "I'll get something a bit later as it'll be hard to go back to bed on a full stomach! It's so early that I think I'll get under the covers for another hour of sleep!" With Mom thinking about preparing some breakfast for Tom and leaving it in the micro for him, saying that her youngest son was always hungry when getting up in the morning, Melissa advised "Mom, you just take care of Pop and get him to the doctor's! I'll make Bill some breakfast when he gets up!"

Having left the bedroom door open a crack, planning on making her younger brother-in-law some breakfast when he got up, Melissa couldn't fall back asleep in knowing that she was all alone with the handsome stud in the next room. With her stud brother-in-law next door, frustrated with her sexually malfunctioning husband, Melissa couldn't suppress the many naughty thoughts that came flooding into her mind. Being a bit on the wild side and flirty when a teenager, having cleaned up her act in college, things just seemed so boring being married to Stan. It appeared that Bill thought he was all alone in the house as he stumbled out of his room to make his way right across the hallway into the guest bathroom, all while dressed only in a pair of jockey shorts. 'My gosh, Stan's brother is quite a hunk!' she thought. Having seen the big bulge in front, Melissa couldn't help but to squeeze her thighs together while thinking 'I could sure use something like that right now!' Wearing a long thin robe over a short nightie of a similar mauve color, Melissa got up to inquire if her brother-in-law was hungry for some breakfast, but she first removed her longer robe and then her bra under the nightie followed.

Wearing just her short thin nightie and a pair of panties, after reaching up under her nightie to touch her nipples to budding, she then made her way over to the next bedroom. After a quick couple of knocks, she bold entered with a big smile and made no effort to hide her goodies under her nightie. "Your Mom drove Pop to the doctor for his cold! I told her I'd take care of breakfast for you!" Melissa advised her handsome brother-in-law before inquiring "What would you like to eat?" Melissa shivered as her younger brother-in-law's lusty eyes her her in from head to toe, observed him licking at his lips, then responding with "You!" Nervously walking towards the foot of the bed, stepping up in between spread knees, Melissa then asked "What part are you interested in eating for your breakfast?" Shivering as she panted for breath, Melissa looked down as his hand moved outward to touch the hem of her nightgown, then watched as he lifted it up to view her her matching mauve pair of panties. "Now that looks delicious to eat! Bet it'll be real tasty ................nice and juicy!" she heard him say, to which Melissa asked "Would you like your breakfast to be served in bed?"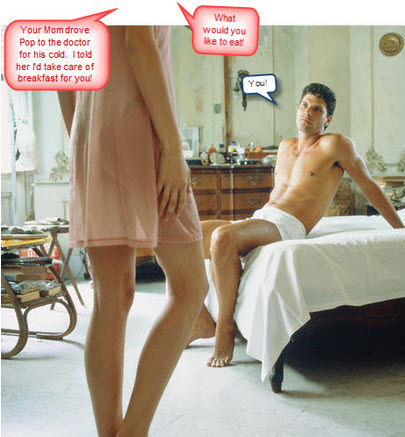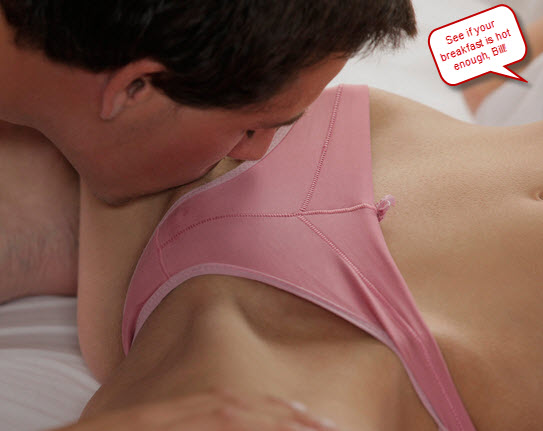 "Only if you'll have breakfast with me! I hate eating alone ...............and I've already got your meal all prepared for you ....................come and give it a taste!" came the handsome stud's reply that caused Melissa to swallow deeply in nervousness as Bill reached towards her hand, then was pulling her down onto her knees before widespread legs. Before her widened eyes, her brazen brother-in-law pulled the leg band of his jockeys over the covered mound and out sprang his thick 10" long man meat, and Melissa was mesmerized as it waved before her face.

Stroking his beautiful sister-in-law's long silky brown hair as she stared wide-eyed at his wavering boner, Bill wondered and had to ask "You have sucked cock before, haven't you?" To his surprise, Bill saw the trembling beauty shake her head 'no'! Sliding his hand behind her head, using some pressure to pull her head forward toward his pulsating cock, he then advised her to "Lick it some .......................get a good taste ........................then take it in your mouth, sweetie!" "Ohhhhhhhh, yeahhhhhhhhhhhhhh ..........................you're either a quick learn .....................................or just a natural born cocksucker!" Bill groaned out in pleasure.

Moments later, about to lose it all in his sister-in-law's hot buttery mouth, Bill pulled her up and pulled her nightgown up over her head so he could finger each budding nipple before laying her on the bed, telling her "My turn to get a sample taste of my breakfast!" Pushing her trim sexy legs wide apart, Bill then moved up to where her last remaining garment was located, then proceeded to kiss and nuzzled his face in the crotch band of mauve panties. Pulling the leg band of her panties aside to reveal her curly brown fleece, he then nuzzled his face in the soft curls and then opened his mouth wide to clamp over her sex as his sister-in-law advised 'See if your breakfast hot enough, Bill!" "Oh, BILL ..............................oh, my Goddddd ......................ohhhhhh .........................ohhhhhhhhhhhhhhh!" his sister-in-law squealed as he expertly tongued her juicing snatch.

Having stripped off her panties, then his own jockeys, brother-in-law and sister-in-law were both totally naked and embracing in a manner only a husband and wife should be. For Melissa, after having her first taste of cock in her mouth, she was about to get a second taste and also learn the meaning of '69' at the same time. As each was apparently hungry for his/her breakfast, no further words were exchanged, especially with having a mouthful of his/her breakfast. With Melissa bobbing her head up and down, the tip of Bill's tongue was flicking and playing with her ultra-sensitive clit, then both were reaching out with both hands to clamp around the other's head while about to climax simultaneously. Both bodies quivering at first, then shuddering uncontrollably, Melissa got a mouthful of hot creamy cum while she fed her hungry brother-in-law her sweet honey nectar.

Some twenty minutes later, Melissa was once again squealing her head off "Oh, Billllllllllllllllllllllllll ...................................fuck me .................................fuck me ..............................fuck me gooooooood!" Giving her a long deep stroke, her avid lover took delight in exclaiming that "I knew you were hot to trot the moment I arrived! That brother of mine ain't got what it takes to please a hot little bitch like you! And he ain't got what it takes to make that belly of yours swell up with joy ........................but I do ...................................cause I'm gonna knock you up good!" Humped and pumped like never before, given the best fucking she had ever in her life, Melissa squealed "Yessssssssss .............................yes, do it .............................fuck your baby in me! Show your brother how it's done! Knock me up with your beautiful baby!" As the headboard of the bed thumped against the wall, Melissa wrapped her legs around her younger lover, lock her ankles together. She cried out and screamed in ecstasy, raking her sharp nails across her lover's back as he fucked her to a mind-shattering orgasm. And then he was flooding her with his hot baby juice, squirting it deep in her fertile womb as he was determined to put her in the family way.

Twice more that morning, her brother-in-law proved to her just what a stud he really was, with Melissa staggering on wobbly legs to take a shower and wash off the stench of hot raw sex from her body. With Bill getting a call from his mother asking if they needed anything from town as they were heading on back home, he yelled out "Say, Melissa ...................Mom and Pop are headed back from town ............................do you need anything?" Melissa wanted to say that 'I need a bottle of douche or I'll get pregnant!' but didn't dare say that. She had to wonder if there would be any more naughty interludes with her stud brother-in-law, but with the forecast for a lot of snow in the next few days, being home bound didn't lend to more forays. But after lunch with her in-laws, Bill asked if she wanted to go snowmobiling, with Melissa saying that she was game but had never done it before. Some forty minutes later, having made their way up on the mountainside and in the family's hunting cabin by snowmobile, they warmed each other's naked body in bed until the fire got going.

Snowmobiling was on the agenda the next day, starting right after breakfast, with lunch packed for two so they could eat up at the cabin ...........................after once again eating each other out! Making it back to the house an hour before Stan got in airport, Melissa would be showered and all freshened for his arrival. And with Stan not much of the adventurous type or one for snowmobiling, that provided the perfect getaway each day for the two lovers up in the cabin. With her husband, letting nature take its course was Stan's attitude when it came to the timing of starting their family together, but his lack of sexual drive left a big question if that would ever happen. Viewing the number of times her younger brother-in-law had fucked her royally and filled her up with his baby-making jizz, Melissa just knew that she'd be breaking the news to her husband in early February of his having done the trick and gotten her pregnant at last. 'The baby might even have some features of Stan, especially since the baby will have the same family genes!' Melissa surmised.


Mrs. Allison Ames, age 39, a stenographer with the courts, living out in the countryside of Stanton, Kansas: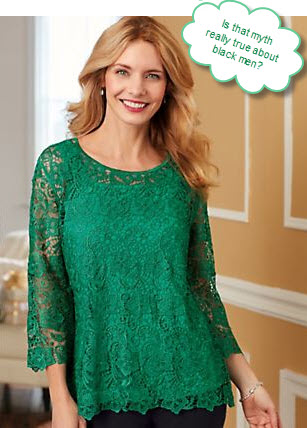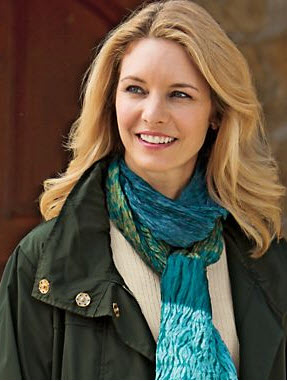 As the local court system was rather slow during the holiday season, with most cases being deferred over into the new year due to attorneys putting things off and difficulty in finding jurors willing to serve at this time of the year, Allison could take off a couple weeks vacation as her son would be coming home for Christmas break. When Peter had called to ask if his roommate could come and spend the holidays with them as the airfares were just too high to get back to his hometown on the east coast, she had told her son "Sure, he's more than welcome to spend he holidays here! I'll have the spare bedroom made up for him!" Her son had walked on as a basketball player and had been assigned to room with a black teen named Tyrone Mills, who was from Philadelphia and on an athletic scholarship for that sport. Neither she nor her husband Eric had met their son's roommate as yet, but Peter talked highly of his roommate and indicated that they got along just fine.

Both she and her husband had planned on taking in as many games as possible once the current year ended and if Peter was getting some playing time on the court. But with the basketball season just starting and their son playing a minute at most thus far, it didn't make much sense to make the long drive or to incur the expense of flying to see a game as yet. With an early afternoon game set for December 23rd, there would be a break in further games till early January, thus giving the players about a ten day holiday break before having to get back to college. Her son had made it home a couple of times thus far, getting to see his friends from high school, then drive on back when the weather conditions were ideal and not like the harsh winter they were having.

The short commuter flight from their college cost just $50 and was just thirty minutes in the air, making it quite the deal versus trying to drive in the rather harsh winter weather an slick roads. With their son and roommate taking the 6 p.m. flight, it worked out perfectly as her husband could go to pick them up from work while she prepared dinner for all of them, leaving the assistant manager in charge to handle the close up. Upon going out to greet her son and his college roommate when they came in the front door, Allison sucked in her breath in seeing how tall and muscular the fellow Tyrone was ..................how big and Black he was! The first thing that came to Allison's mind was 'Is that myth really true about black men?' Shivering a bit at that thought, Allison had to squeeze her thigh muscles to keep from wetting her panties.

At eighteen years of age, a basketball star at his high school out on the east coast, Tyrone was a typical inner city kid who excelled more on the basketball courts than in the classroom. Standing at 6'4" and a talented forward on the basketball courts, Tyrone was more interested in excelling in the bedroom with any hot little pussy that he could get his hands on. Tyrone had been sexually active from the young age of thirteen, when his brother had to rush out to help a buddy with his car and left his girlfriend to wait for his return, with the massive hardon under his shorts grabbing her attention .............................at which time Tyrone enticed the older gal to give him his very first header. From that point on, Tyrone was after any hot pussy that was willing to put out for him, and he got himself far more than his fair share, popping many a cherry and even scoring with a number of girls older than him.

From the moment that he stepped into the beautiful luxurious home of the Ames' family and his eyes focusing upon the lovely Mrs. Ames, Tyrone's boner was rising up to the occasion as he was getting his hopes up, that jerking himself off over the toilet would not necessarily be his only means of getting some much needed sexual relief. One thing he had learned from his sexual exploits, Tyrone could basically spot or seemingly smell out a pussy in need of a good fucking, and his thought in looking at the beautiful Mrs. Ames was 'Damn .....................she needs a real good fucking! And the way she's looking at me right now, she wondering whether that old myth is true about black guys possessing big fat whoppers between their legs!' Cock twitching and rising in his pants at the sight of the blond beauty, Tyrone thought to himself that 'Ain't ever had a lady this classy before! Damn ........................I'm gonna give her a Christmas present that she won't ever ferget .................................and I's gonna make her scream her head off when I's give it to her! Heh, heh .....................................she had better be on the pill or she's gonna be number thirteen as to the bitches I've gone and knocked up!'

With a delicious roast for dinner, the teens really enjoyed the food versus what they were getting in the college cafeteria each night, filling themselves with a number of servings of the meat. She and her husband inquired as to the boys' college courses and how they were adapting with the start of the basketball season, then were filled on in on college life. They learned from Tyrone of his growing up in the inner city, how being out in Kansas was so different and seemingly crime free versus the area in which he grew up in, that their house was the most fabulous he'd ever been in. Knowing from his roommate that his dad ran a department store, Tyrone inquired of Mr. Ames as to what were the pluses and minuses in his type of work, learning that the holidays for him was the busiest time of the year when it was make it or break it on the bottom line. Tyrone's mind began churning when Mr. Ames advised that an example of such crazy hours in the Christmas season was that "With tomorrow being Christmas Eve and the big day for last minute shoppers, I'm going in especially early to be certain all the shelves are fully stocked and double checking our staffing in each department! It's a 4 a.m. wake up call for me and heading off to the store at 4:30!" Also adding to his excitement was Mrs. Ames telling her husband she'd get up to make him a cup of coffee and something to eat while he got ready for work.

With his cell phone's alarm getting him up a few minutes before 4 a.m., Tyrone listened intently for any movement down at the other end of the hallway where the Ames' master bedroom was located. Opening his doorway a bit to peer out into the darkness towards the other end of the house, Tyrone was unable to make out anything until he observed a light appearing from under the doorway of the master bedroom, so he felt confident of not being seen if he remained peering out as he was doing in the darkness. Then the door to the master bedroom was being opened and his got to observe the beautiful blond goddess rapped up in a robe over her pajamas, then she turned to go down the stairway and into the kitchen. Minutes later, Mr. Ames was making his way on down the stairway to get himself a cup of coffee and a bite to eat. Tempted on making his way into the master bedroom and hiding out there to wait for the lovely beauty, Tyrone hesitated as he had the feeling that Mr. Ames would be coming back upstairs again before heading off to work. Sure enough, Mrs. Ames returned upstairs moments before her husband did, then Tyrone observed Mr. Ames coming back out after putting on his tie and coat. Hearing Mr. Ames say "Bye, honey!" before closing the door behind him, Tyrone assumed that it was just being closed and not locked, as would normally happen each day without guests in the house.

Planning to get an early start to decorate the house a bit more, Allison removed her robe and pajamas as was going to put on a simple house dress. Dressed in just her bra and panties while combing her hair with a brush in front of the large mirror atop the dresser, Allison froze upon hearing the door knob being turned. Arm bent up in the air with the hair brush still entwined in her hair, the reflection in the mirror showed her son's black friend from college entering the master bedroom, the black basketball jock was smiling widely at her while he was reaching back with his left hand to turn the latch on the door knob to lock it. In the reflection of the mirror, the black figure was getting bigger as he moved towards her while pulling his t-shirt off off and tossing it aside, then his large hand reached up to take hold of hers. From when the tall black jock closed the door behind of him and turned the lock, Allison was frozen to the spot as her son's friend from college grinned widely and moved across the bedroom towards her, watching as his big left hand move upwards to close over her hand that held the hair brush.

Hair brush pulled all the way down during that final stroke, Allison trembled with nervousness as her fingers were being peeled off from the handle, then she was being told that "Yer fingers are so soft and beautiful, Mrs. Ames! Ya did such a nice job in stroking yer hair ...........................but I's got something else fer ya to wrap yer beautiful fingers around and stroke with yer hand!" Glancing down as Tyrone proceeded to wrap her trim manicured fingers around the massive black manhood jutting out from the opening of his shorts, Allison was just amazed at the size of his 'thing'! 'My God, he's only eighteen years old ...............just out of high school ...............and the size of his 'thing' really belongs on a horse or at least a donkey .......................it's so bigggggggg!' she thought while commencing to pump away at the rapidly growing piece of dark meat. Thumb tracing over the thick flange of the pulsating cockhead, Allison's thumb then moved up atop the flaring pisshole, coming into contact with the large droplet of pre-cum that had leaked out. Using her thumb to smear the slick substance about the dome, Allison then looked on down to view the shiny ebony cockhead that seemed ready to erupt at any second.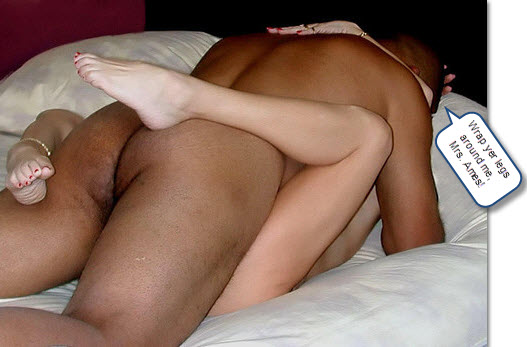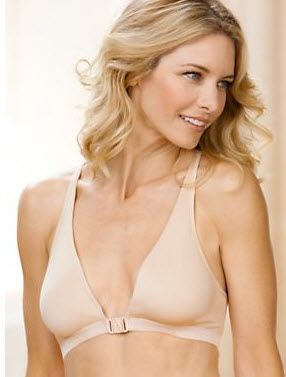 With just a flick of his thumb and forefinger, the clip in front of her bra had come undone, causing Allison to shiver and close her eyes as a large calloused hand moved up to cup her right breast before her budding pink nipple was captured by the stud's thick thumb and finger. Allison could only pant for breath as her other bra cup was brushed aside and now her left breast was being cupped by a large calloused hand, then seconds later both of her extended pink nipples were being pulled and toyed with by the confident young jock, then she heard him say "I's gonna fuck ya good, Mrs. Ames ..............................right where ya sleep with yer hubby every night!" "Ya ever fuck a black stud before, Mrs. Ames?" Allison was asked, to which she shook her head 'no' in response. "Ya ever sleep with another guy other than yer hubby, Mrs. Ames?" to which she once again shook her head 'no'.

Panting for breath as her right nipple was being lavished and suckled upon by the teenager, Allison trembled as thick fingers were working her beige panties down over her trim hips, and seconds later the flimsy garment was laying upon the carpeting around her feet. Continuing to pant and shiver as her was being suckled upon, Allison gasped and closed her eyes upon feeling large calloused fingers sliding down over her golden fleece. Seconds later, the teen's thick middle finger was rubbing up and down the length of her slick slit, causing her to gasp loudly once again when his thick finger was inserted up into her sex slit. Lips pursed together as she gritted her to in trying to keep her composure, a muffled groan escaped as her body shuddered from the pleasure of having her nipple suckled and her cunny being fingered.

''Mmmmmmmmmmmm ...........................................ohhhhhhhhhhhhhhhhhh!" Allison groaned through gritted teeth, then edged on upwards as the think finger was penetrating her even deeper. And then her mouth opened wide as she gasped for breath, eyes wide open and rolling, her body shuddering as she began creaming on the thick finger that was now expertly rubbing her ultra-sensitive clit.

Suddenly her body stiffened, shuddered as never before, her joy juice suddenly squirting out from the thick finger that had frigged her to a mind-shattering orgasm. Never before had she lost total control of herself like this, unleashing squirt after squirt as the thick finger frigged her faster and faster, soaking the carpeting between her widespread feet. Through it all, Allison unconsciously had kept on shucking at the long thick fleshy tube that her fingers had clamped around.



Easily swept up off her feet by the young black stud, an intimate kiss ensued as the teen's thick tongue parted her lips, and the pair of panties caught on the toes of her right foot was flicked up into the air to flutter down onto the carpeting. Then Allison found herself being laid down upon her marital bed, at the very same spot where she and her husband would make love together, then the brazen young teen was telling her to "Put it in fer me, Mrs. Ames!" Panting for breath and trying to spread her legs wider to accommodate the muscular jock between them, Allison proceeded to rub the bloated cockhead up and down the her now very slick slit, wanting to get the thick piece of meat lubricated as much as possible. Placing her feet down flat upon the mattress, Allison arched her hips upward while holding the pulsating shaft in place, gasping aloud as her pussy lips stretched just enough the envelope the thick helmet of the teen's humongous cock. Then large hands were cupping her raised asscheeks to pull her up even further off the bed. "Oh, Godddddddddddddddd ....................................oh, my Goddddddddddddddddd ...................................it's so biggggggggggggggggggg!" Allison squealed as Tyrone laid the wood to her, skewering about six thick inches up in her cunny. Pushed back down onto the bed by the heavy body atop of her, Allison proceeded to obey upon hearing Tyrone telling her "Wrap yer legs around me, Mrs. Ames!"

As the laboring Tyrone proceeded to hump at her, moving about in a circular motion in order to stretch her out, the teen stud finally succeeded in burying his foot-long monstrosity up to its hilt and not budging further as if it had just hit rock bottom. It suddenly dawned on Allison that Tyrone had not put on a protective condom before entering her, that he was fucking her in the raw, and also came to realize that this was her most dangerous period of the month. Frantically, Allison reached up with both hands to push as the muscular teen's chest, telling him "Tyrone ..................................Tyrone ..........................you need to put on a condom first .......................................you need to get off .......................................or you'll get me pregnant!" "I don't have any ...........................I didn't bring any with me!" the teen replied while giving her a twitch of his monster cock. "In the nightstand drawer ..............................my husband keeps a box in there!" Allison advised. "Ah, Mrs. Ames ............................no way a regular condom used by a white guy is gonna fit on me .............................only a Magnum brand will fit without breaking first!" Allison was told before Tyrone reassured her "Don't ya worry, Mrs. Ames .......................I's pull on out before I's cum in ya ..................................I's know ya don't wanna git knocked up with a little black baby in yer tummy!"

With his long slicing strokes doing the convincing as the blond beauty was clutching her arms around his shoulders as her tightened her trim sexy legs around his ass, Tyrone proceeded to give her the best fucking of life. With his large hands under her beautiful ass, Tyrone gave her his thick woodie and had her swooning with the long slow strokes, all while he silently chuckled to himself that 'She really fell fer it ..........................thinking that I's gonna pull on out before I's cum! Dumb fuck'n bitch! I'm gonna cum in her and fill that pussy of hers up to the brim ................................gonna knock her up good!' Minutes later, the beauty quivered and then shuddered uncontrollably as he fucked her out of her mind with a mind-shattering orgasm, with her crying out "Oh, my God ..........................my Goddddddd .........................ahhhhhhhhhhhhhh .............................ahhhhhhhhhhhhhh ......................eieeeeeeeeeeeeeeeeeeeeeeeeeeeee!" From that point on, Tyrone knew that the beautiful bitch was incapable of much reasoning and wouldn't be putting much of a fuss if any at all when he popped his hot load up in her pussy. Only when he announced "Oh, Mrs. Ames .....................I'm gonna cum in ya!" did she respond by trying to push him off with "No ..............no .....................you need to pull it out!" "Ohhhh....................no way in hell am I's pulling out ...........................................I's gonna knock ya up good, Mrs Ames!" Tyrone advised as held her tight to him as he exploded his hot creamy load deep up in her fertile womb, spurting streams of hot cum deep in her fertile womb time and time again.

After having passed on out into never-never land for a few minutes, a startled Allison came out of her fucked up stupor in a panic as the heavy teen was lying atop of her, with his thick penis still fully embedded up in her ravaged vagina that was just a sopping mess. "Tyrone ...................Tyrone ..........................you need to get off me!" she panted out in sheer panic as she tried to push the heavy frame off from her. "Get off ......................get off .................................you need to get off of me! You bastard .........................you bastard ....................................you did it in me .......................deliberately ........................you came in me ..................................you might get me pregnant! Get off .........................get off me, you bastard ..............................I need to douche out your semen ............................................or I'll get pregnant!" she advised as the groggy teen leaned on over onto his side, pulling his long manhood out of her with a loud 'Pop'! Pushing with all her might, getting him to move a bit more so she could get out from under his heavy weight, Allison found her legs weak and shaky as she made her way to get to the bottle of douche in the bedroom cabinet.



Opening the folding cabinet door, Allison breathed a sigh of relief in finding a bottle of potent douche that was much needed to keep her from getting pregnant from this illicit mating. Just as she was opening the bottle while stepping into the bathroom, the bottle was snatched from her by the devious teen, and to her horror could only watch helplessly as he began to empty the liquid into the sink. His strong outstretched arm prevented her from retrieving the bottle from him, saw the bottle of douche being emptied completely down into the sink. To her horror, she then observed the spare bottle of douche sitting on the sink on the other side of him, apparently taken from the cabinet and placed there by the devious teen who had followed her movements. She made another attempt to get at the second bottle, to prevent the contents from also being poured down the sink, but the muscular teen kept her at bay.

Allison then made an attempt to get around the tall teen to preserve the spare bottle, but then the bastard shifted on over to block her and grabbed the spare bottle. With the bottle held away from her, Allison saw it being opened and then tilted as the liquid was being poured down into the sink.



"You bastard ........................you bastard ........................this is the worst time of the month! Now what am I going to do?" she cried out in a panic. Then Allison heard the bastard tell her "I'll help you wash it out in the shower, Mrs. Ames! I'll frig you with my finger like before ............................make you squirt it all out!" Although there was no rational behind what was said, Allison was lost of any argument as the devious teen was pulling with him into the shower stall. Moments later under the hot shower spray, the teen was once again suckling on her nipple, this time the other one and using his other middle finger to frig at her juicy twat. Moments later, she was once again creaming and squirting out all her wet juices, this time all her juices flowed down harmlessly into the drain. Thick strings of thick cum could be seen flowing atop of the water as it entered the drain, but Allison knew very well that stored up in her well-fucked cunny was far more of the teen's thick and dangerous semen that could and probably would put her in the family way.



All that squirting of thick cum out of her flooded pussy was certainly not going to do the trick in preventing her from getting knocked up, for the devious teen then lifted her on up by her butt cheeks and proceeded on nailing her right to the tile wall of the shower stall. In order to keep from slipping and falling, Allison then wrapped her trim arms around the neck of her teen lover and wrapped her sexy legs around his humping black ass. Moments later, Allison found herself alone in the shower stall, her naked butt on the tile floor with legs widespread as the spray of the hot water fell upon her. In looking down between her widespread legs, she watched water flowing towards the drain laced with thick strings of cum mingled in with it. Squeezing her thigh muscles, Allison watched as even thicker strings of goo began flowing into the drain, making her wonder as to just how much more remained deep up in her fertile womb. Reaching down between her legs, she then inserted two fingers into her vagina, for she needed to do whatever possible to expel the teen's dangerous roe.

There was no interlude with her teenage guest that following day, mainly because the department store was closed for Christmas and her husband was relaxing at home, though that didn't stop Tyrone from copping a feel of her ass in passing on by. But with the day after Christmas being another big retail shopping day, her husband was up at four in the morning and heading off to the store at 5 a.m. Garage door opening, just seconds after her husband's car headed out of the driveway, Allison shivered with nervousness upon hearing the turning of the doorknob. Looking out towards the doorway in the darkness of the room, Allison could make out an even darker shadow of the muscular male approaching her side of the bed. Feeling a large hand sliding down the back of her head, thick fingers winding themselves in her long strands of hair, Allison emitted a slight gasp as a fleshy bulb bumped up against her lips. Although she couldn't make out things due to the darkness, Allison knew very well what it was that now was being pressed on up against her clenched lips. With pressure being applied at the back of her head, a different kind of pushing up against her lips, Allison knew exactly what this deviant teen was wanting of her.

Allison had never done such a filthy thing ever before in her entire life, feeling that it was such a demeaning act to perform for a man, that only a whore or prostitute would stoop so low to do it for money. But her lips suddenly relaxed and parted, allowing the teen's thick black cock to slide between her parted lips and teeth, and now she was mouthing a male's cock with her tongue pushing up against the flaring pisshole. Allison then told herself 'Now I know how a cheap little whore feels like in allowing a man to put his 'thing' into her mouth! No one but a whore would do such a filthy thing!' Then the saliva in her mouth began thickening, at which time Allison realized that the teen was leaking in her mouth, that he would soon be on the verge of popping his nasty load right into her mouth. "Scoot on down the bed a bit, Mrs. Ames!" Allison heard Tyrone say, to which she used her heels to pull herself on down the bed with cock in her mouth, then the teen was getting up upon the bed to straddle her head and asking her "Ya know howda '69', Mrs. Ames?" Unable to verbally answer the question, not with her mouth full, Allison could only shake her head 'no'. But seconds later, with Tyrone's head between her legs and mouth clamped over her snatch, she was going to find out just what it meant.

With it being a retail nightmare until the New Year, her husband was off to work quite early in the morning everyday that week, and once Eric's car departed the driveway the doorknob to his bedroom would be opening. With her son not getting up till 9:30 in the morning or even later, Allison would get her morning exercise in during that four hour period, with her legs widespread getting fucked royally by his college roommate. Naive when it came to sexual matters, the young black stud would serve to be her teacher, introducing her into what sex was all about. Having already taken a cock into her month for the very first time, learning what '69' really meant, Allison had gotten the experience of getting herself nailed to the tiled wall of the shower stall for the very first time. Tyrone then thought her how to please a man with a blowjob while down on her knees before him, learned make her male partner feel so superior by looking into his eyes from her subservient position, all while he exploded his hot jizz into her sucking mouth. During that week, while Allison was on her knees giving the teen stud some head, she got the surprise of her life in being given a creamy hot facial.

Lovemaking with her husband had always been in the horizontal position or some version of it, always in a gentle and caring manner, so different in the way she was treated and rather manhandled each day by the lusty black teenager. When Tyrone got her up onto the bed and positioned onto all fours, the deviant teen then shuffled on up the bed behind of her, telling her "I's gonna fuck ya like the bitch ya really are, Mrs. Ames!" Treated like a bitch eventually turned out to be her favorite position of all, getting fucked from behind in the doggie position, Allison got fucked out of her mind each time with her petite body trembling many a time due to multiple orgasms sustained in each session before Tyrone emptied his lusty hot roe deep up in her fertile womb. With Tyrone so muscular and strong, Allison got to '69' in quite an unbelievable manner, with Tyrone standing up holding her upside down with her legs up in the air so he could munch on her snatch while she gammed his cock. But for Allison, the hideous and degrading sex session took place that last morning before she drove the teens to the airport, with Allison thinking she was going to get fucked once again like a bitch but she was caught by surprise when Tyrone reached around to clamp his hand tightly over her mouth. With his other arm encircling her trim waist to keep her from scrambling away, the black bastard then proceeded to sodomize her, reaming her ass out in a manner she didn't think possible.

Had the large hand not been clamped tightly over her mouth to muffle her screams, Allison would surely have screamed like a banshee as the pain was just unendurable due to the length and thickness of his donkey-sized cock. Going out of her mind from being so brutally buggered, after he had ejaculated his hot semen up in her bowels, Allison thought that he wanted her to pay him for his services when he said to her "Now yer gonna be my sweet little ATM machine, Mrs. Ames!" But then, once the big black boner was pulled on out of her torn rectum, Allison was pulled back by her hair as Tyrone was now standing in front of her while rubbing his shitty cock up against her lips and nose. The deviant bastard then laughed as forced her to open her mouth, telling her "Yer my personal ATM machine, Mrs. Ames! In case yer wondering what an ATM is, it means yer gonna my bitch who services me Ass to Mouth!, heh, heh! Now lick me clean, bitch!" Horrified and absolutely humiliated at what was now being demanded of her, Allison just could not so no to him as she parted her lips to admit his smelly tool into her mouth. When the vile teen had departed back to his room to get pack, Allison was once again sitting on the floor with her legs spread wide while watching strings thick semen flowing in the water and into the drain, the only difference on this occasion was the foul taste in her mouth.

A dozen roses brought home by her husband on Valentine's Day had Allison tearing up, not in happiness but in guilt, for the home pregnancy test taken that day confirmed her suspicions from the recent bouts of morning sickness. Later, in contact with a close friend from college who lived at the other end of the state, Allison made tentative plans to visit her for a few days in the middle of March, for her friend could be trusted of keeping her need for an abortion a secret. Several clinics had been recommended to her and Allison planned on setting up an appointment with them ahead of time and also to schedule the procedure. But just before scheduling a definite date, Allison got an email from her son asking if it was okay for him to bring Tyrone home with him during spring break as his roommate just loved the Christmas vacation there and was hoping to see the countryside during spring time. Allison then decided that it best she put off visiting her friend for two additional weeks, till after her son and his black college roommate returned to college from their spring break. Allison knew very well why Tyrone wanted to visit again, not to see the countryside during spring time, but to see her once again .........................in bed ..........................and stark naked! She shivered at the recollection of what took place that morning before he left after the Christmas break ......................when he clamped a hand over her mouth to keep her from screaming ...............................when he sodomized her! 'It took days before I could walk normally again without any pain!' Allison recalled, shuddering in revulsion at the thought of being buggered again, but was rather exhilarated at the thought of getting to suck on the big black cock as well as having it up in her pussy once again.


Mrs. Rebecca Westbrook, age 27, married two years, on a visit to see her mom and new stepfather living out in the countryside of Brookings County, Missouri: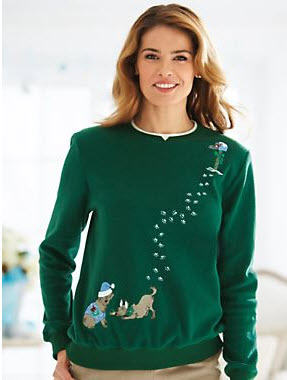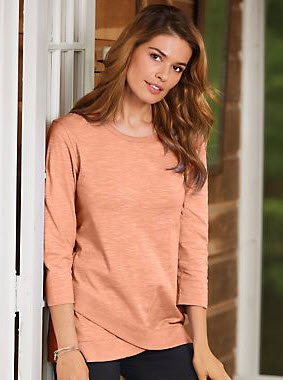 Married now for two years, Rebecca (Becky as she was called by friends) Westbrook, was a bit nervous and anxious to be going back home for Christmas this year. She had coming each year since her father passed away some five years earlier, then her husband Jerry had joined her for the holidays from when they had gotten engaged three years earlier. She and Jerry would normally fly in together for the holidays but this year her husband was trying to close on a big project and couldn't get out until the afternoon of the 24th, making it in late that night just before Christmas. This year was quite different, for at the age of 56 her mother Helen had fallen head over heels for a guy she had been introduced to, had suddenly upped and married him at the justice of the peace after just several months of dating.

Becky had wanted to pass on going back home this Christmas, but her mother was sounding so disappointed and wanted her to come for the holidays and to meet her new step-father Harry, so finally she agreed as her mother was pleading with her to come and spend the holidays like before. Having received a photograph of her mother and new step-father taken after they had gotten married at the justice of the peace, Becky had to wonder what her mother saw in the big burly guy who appeared to be in no way similar to her real father. In her phone conversations with her mom since she gotten remarried, Becky learned that Harry was a former merchant marine who had sailed all over the world, but according to her mother was quite a fun guy to be around and he really treated her well.

At the age of 62, Harry Jorgenson had indeed traveled throughout the world on merchant ships, even having fought off pirate attacks near the coast of Somalia. Finally getting too old to handle the tough job required in being a merchant marine, Harry went into retirement but found the income adjustment left him with barely enough to scrape on by. Having been introduced to Helen Markham when she was a widow of four years, Harry turned on the charm and had the woman believing everything that he told her, leading them to getting hitched after just a few months after they had met. For Harry, that now meant he didn't have to come up with rent each month and could sponge off the widow who had been left to live comfortably by the investments and annuities from her deceased husband. So in tying the knot, he too could live comfortably with the well-off widow of four years.

Upon moving in with his new wife, Harry observed the various family photographs sitting atop the mantle and took great interest in the one of his wife's daughter in her wedding gown on her wedding day. 'Damn, she's a fuck'n beauty!' Harry thought of his new step-daughter, then his next thought was 'Oh, I'd sure like to get her in bed and into her tight little panties!' And one day when his wife was out at a Women's League meeting, got to view various photo albums stored in the cabinet, getting to see his wife's daughter in her teen years growing up and looking quite hot in her cheerleader uniform when in high school. And then there was the photo album of the wedding for Rebecca Markham and Jerry Westbrook, where the photos of various stages of the lovely bride getting into her wedding gown gave him the hots, at which time Harry jerked himself off into a wad of tissues to get some much needed relief. From that moment on, Harry swore to himself that 'The day will eventually come when I'm gonna get into her tight little panties and nail her good!'

When his wife mentioned that she hoped her daughter and husband could make it for the holidays once again, a chance for him to meet the rest of her family, Harry was quite encouraging to his wife to convince her daughter to come for a visit for Christmas. He didn't care about the husband, in fact hoped that he couldn't make it and just let his beautiful wife come home for the holidays, as Harry would certainly like to entertain her ....................alone in bed! Harry wanted to have his wife tell her daughter that 'Your new stepdad has a nice big candy cane for you to suck on this Christmas! But if you're naughty and not nice to him .........................he's gonna shove that candy cane of his right up your tight little ass and bugger you with it!' From late October, when his wife mentioned her hoping that her daughter Becky and her husband would be able to fly in for the holidays, Harry jerked on off a number of times while gazing at her wedding album. And then in early December, when Becky told her mom that she'd probably come in ahead of her husband due to his job, Harry's devious old mind was working in overdrive.

Rummaging through his stored up belongings boxed up in the garage, Harry found the prized drugs that he had kept well-preserved since last used during his merchant marine days, potent drugs that were quite effective in making a person hallucinate and rendered helpless. Purchased from many far away countries that he had visited, learning of the potent herbs and elixirs available in each of the far away ports, Harry had himself quite a supply of useful drugs to be used in some rather heinous crimes against young women in the ports where his ship docked. Carrying a good dose or two whenever he was out drinking when in port, Harry would use it if things didn't look promising for him on his last night before shipping on out the next day. Positioning himself next to a young beauty at the bar, buying her a drink in hopes of scoring, many would drink with him but had no intention of spreading her legs for him after just meeting that evening. Harry was no fool and knew it would be difficult to get a babe into bed after only meeting her at the bar that night, thus the use of the illicit drugs would come into play on that last night in port, such being slipped into the gal's drink when her head was turned or not paying attention.

Early the next morning as Harry's merchant ship was nearing international waters, the young woman who drank with him at the bar would be waking up from her drug induced sleep in a motel room, naked and having been sexually violated. Whether or not the young woman went to the police to report it, Harry was long gone out to sea and any investigation would turn up with no suspect to be found. 'Hmmm, a nice hot buttered rum would be quite the appropriate Christmas toddy for my beautiful new step-daughter! And I've got quite the concoction to add to the brew, one that I got in the West Indies, it'll make her hallucinate and prone to any suggestive thoughts being relayed to her! Once she's in bed and hallucinating from the potent herbs, I'll whisper in her ear that her husband is in bed with her and wants to make passionate love to his beautiful wife! Oh, sweet Becky .............................your Mom wants to be a 'grandma' so badly that I'm gonna make her dream come true ...........................gonna give ya a nice little Christmas present! And in nine months, you mother's dream will come true!' Harry smiled widely as his cock twitched in anticipation.

He and his wife drove through the snow to pick Rebecca up at the airport, planning on getting there before her arrival, and Harry was quite anxious to meet his beautiful new stepdaughter for the very first time. Acting the perfect gentleman that his wife had described him of being to her daughter, Harry hoped to disarm the young beauty and not be wary of his big burly and rough appearance, of which even the toughest of hoods would not want to tangle with. Keeping his jokes and normally gross humor to very tame and ones of good nature, far from his x-rated ones when with the guys, Harry was looking forward to when nighttime came and he could prepare his hot buttered rum recipe. It was over dinner when his wife asked her daughter as to when she and Jerry would make her a 'grandma', to which Rebecca advised that "Well, hopefully very soon ................like fall of next year! Jer and I have been talking about it recently as we're now pretty well safe in our jobs and we think that we can financially afford to start a family!"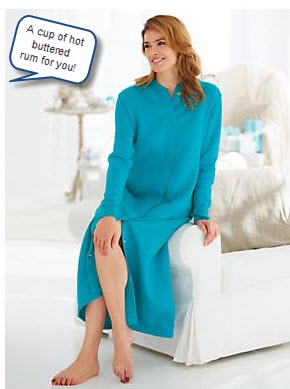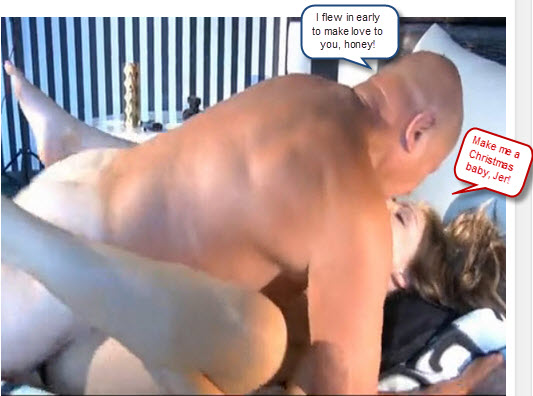 Upon mentioning that his plan to brew up his tasty buttered rum a bit later, Helen confirmed to her daughter as to how delicious it was, that she just had to have a cup of it. But Harry had plans on only making the tasty toddy for two on this night, for his wife loved her coffee at the end of dinner, but her final cup of coffee would be laced with the contents of some very potent sleeping pills. Once his wife and stepdaughter were done with the dishes, Helen could barely keep her eyes open as the sleeping pills were taking their toll on her, and thus his wife advised that she was going to pass on the hot buttered rum and hit the sack. As it was still early, with snow falling and the weather getting colder and putting a slight chill inside the house, Rebecca had gone to take a hot shower, returning to the den in a long light blue flannel robe.

"A cup of hot buttered rum for you! Nice and hot ......................it'll make you feel warm all over! It's the specialty I'm known for!" her burly new step-father advised as he handed her a cup of the hot brew. Taking a sip, shivering a bit in feeling the warmth of the buttered rum going down, Rebecca advised "Mmmm, it's really tasty ............................and you're right as I'm feeling a bit warmer already!" Little did Rebecca know what a devious bastard her mother had latched onto, or who had latched onto her viewing that he now had a roof to live under and to sponge money out of his new wife. Her new step-father was a real conniving SOB, like a real chameleon in adapting to his surroundings and appearing to be just a swell old guy, and had Becky thinking that her big burly stepfather was really the nice guy that her mother had described to her.

In the cup that Harry handed to Becky, the added herbs from the West Indies blended right into the brew of hot buttered rum, giving it a hint of cinnamon but they were quite potent. Harry watched as the beauty first sipped at the hot brew, then when it cooled on down enough, she downed the rest of it before saying that she was tired from the trip and would be calling it a night. But Harry suspected that the beauty really was not too pleased with her mother for having married him and to now have him as her new stepfather, that she really didn't trust him and didn't even want to be alone in the same room with him.

Waiting some fifteen minutes, more than adequate to have the beauty dozing off into la-la land, Harry then went down the hallway to where her bedroom was located. In reaching for the door knob to test it out, Harry smiled to himself in finding that he had indeed being correct of his feeling that Becky really didn't trust him one bit, as evidenced by her having locked her bedroom door. But interior bedroom doorknob without a key on the outside, one that the occupant locked from the inside, could easily be opened as there was a safety feature that was meant for parents being able to get into a bedroom with the child having locked it. The small hole in the outside doorknob was for the simple hexagon key to be inserted into it and unlock the door. Getting that hex key from his nearby office, Harry was soon inside the beauty's bedroom with is lovely stepdaughter dozing from her drug induced sleep.

With a bit of light coming into the bedroom from the hallway, Harry licked his lips as he gazed upon the sleeping beauty, then reached forward to grasp the blankets and bedspread she had put over her to keep warm. The light blue robe was draped over the nearby armchair and the beauty had donned a pair of white flannel pajamas. Going to the foot of the bed and then reaching on up, Harry grasped the elastic waistband of both her pajama bottoms and her panties, then began peeling them over her trim hips and then Harry licked at his lips as her succulent charms were being revealed to him. 'Damn, this is gonna taste far better than a cup of hot buttered rum! Her hot little pussy is just what I've been dying to get a taste of! Nice little hot pussy ...........................and I bet very juicy too!' Harry surmised as he pulled her pajama bottom and panties off her feet and tossed them to the floor. Moving up onto the bed, pushing at the inside of her knees to spread her sexy legs wide apart, Harry shuffled himself up to where his face was right up over her soft brown curls, then he proceeded to rub his nose and face into the soft furry fleece. Sliding down a couple inches, Harry then stuck out his thick tongue and began flicking it up her slick little groove. Hot mouth covering her sex, expert tongue wiggling up in her snatch, Harry had the beauty squirming about in no time and then he was getting himself some hot nectar that was way better than his hot buttered rum.

Having had experience with the potent drug used, Harry found that it acted as if a hypnotic suggestion or spell had been cast, that it would all seem to be actually taking place but upon waking up to consciousness he/she would believe that it had just been a dream that seemed so realistic. Having brought a towel in with him, Harry spread it out under her, not wanting to leave any crusty evidence on the bed sheets. Stiff hardened cock at the ready, Harry shuffled up between Becky's widespread legs, then proceeded to rub his bloated cockhead up and down her slick slit. As she was out cold in her drug induced sleep, but could hear his voice, Harry then advised "Becky, it's me Jer! I flew in early to make love to you, honey!" Harry then felt her sexy legs rising up to cross over his big butt, then heard her respond with "Oh honey, I'm so glad you got here! Make love to me! Make me a Christmas baby, Jer!" Smiling widely at the success of his devious ploy, Harry then pushed on forward to penetrate the young beauty wider than ever before, as evidenced by her panting out "Oh, Jer ..........................you're so BIG tonight ............................bigger than ever before!" Having unbuttoned her pajama top, Harry then tongued and suckled on her tender nipples. Another push forward has his new stepdaughter exclaiming "Ohhhhhhhhhhhhhhhh!", and then another "Ohhhhhhhhhhhhhhhhhh!" as another two inches got skewered up into her tight little pussy.

"Ahhhhh ...................ahhhhhhh .......................ahhhhhhh ....................ahhhhhh .................................oh, my Godddddddddddddddd!!" the beauty squealed out beneath him as he finally was up in her fully. Getting on in age and not as spry as he once was in his youth, Harry took advantage of modern development, and those little blue pills kept him up and hard for hours. Three times he had thrown it to her good, fucked her and hammered her to the bed, each time filling up her fertile womb with his still hot potent baby batter. And each time that he proceeded to fill her with his seed, Harry chuckled out the likes of "Gonna knock you with a beautiful Christmas baby, sweetie!" / "Gonna help ya make your mommy a proud 'grandma' in nine months!" / "I'm gonna knock you up good .......................hubby's here to do the trick!" What made it all the more merrier was the drugged beauty actually believing that it was her husband pumping her full Christmas jizz in hopes of knocking her up during her holiday stay, that she wrapped her arms and legs around him while panting out "Fuck me, Jer! Fuck me ..................................fuck your baby in me!" He had filled her twat three times that night, filling her with his thick jizz till it overflowed down to be absorbed in the towel beneath of her, more than enough to do the trick if the timing of the month was right.

Having gone to get a wet washcloth before making his departure, Harry wiped away any of the wet or crusty evidence of his uninvited visit into the unsuspecting beauty's bedroom, even fingered out some of the jizz so it wouldn't overflow during her sleep. Removing the towel from beneath the drugged beauty, Harry moved his hand over the dry sheet beneath of her and felt reassured of his successful caper. Buttoning her pajama top back up, getting her panties and pajama bottoms back on, he then covered the beauty with the blankets and bedspread. Leaving the bedroom, Harry then locked the door behind of him, testing the door knob to make sure it was locked so as not to give her any clue of his visit into her room. The next two nights were just as successful as the night of her arrival, but then Harry was left high and dry on Christmas Eve and Christmas night due to her punk hubby arriving for a two day stay. Then, during her stay for the next seven days before flying on out, Harry would go about making his special hot buttered toddy for a nightcap, preparing it three different ways. One regular with extra rum for himself, one with potent sleeping pills mixed in for his wife, and one with the special herbs from the West Indies for his beautiful stepdaughter.

Bringing home a dozen roses for his wife on Valentine's Day, Harry found his wife quite ecstatic as she relayed to him of getting a call from Becky, that his wife's dream of becoming a 'grandma' was going to come sometime during the month of August. Harry gave his wife a hug, congratulating her on the good news she had just received, but he really wanted to tell her of the important part that he had played in making her a 'grandma-to-be'! Having met Jerry when he arrived on Christmas, totally beat and exhausted, Harry correctly suspected that the wimp would rather sleep than get it on with is beautiful wife. Also, as time went by, with the nightly drugged induced dreams she had throughout her stay, Becky would really begin to believe that she and her husband did have sex during his short stay and thus ending up in her getting knocked up. When alone and going to bed each night and making sure that she locked the door to prevent her lecherous stepfather from entering her room during the night, then finding the door locked just like when she went to bed, the lovely beauty would have no clue or reason to suspect that she had an uninvited visitor during the night.


End of Story.