Jock Got a Christmas Carol
(m/f, cons)
by
Black Demon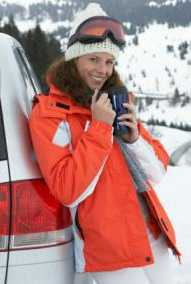 _______________________________________
Standard Disclaimer!
This is a fictional story intended for Adults only!
________________________________________
For the past three years, Scott Berger had bedded many beautiful teenage babes while in high school and then carried right on into his freshman year at college without missing a beat. But for Scott, there was only one female that filled his dreams each night while he lay in bed at the college dorm, that of his beautiful school math teacher from his freshman year back in high school.
The beautiful Mrs. Carol Hastings had given Scott a raging hardon each day in math class, making it quite difficult for him to concentrate on any of the figures other than her sexy one. Dreaming of her each night, he pictured her in the classroom, always in a very nice dress and in her 3" heels. Panting hard, trying to imagine her undressing in his dreams, Scott would pull his jockeys to the side and proceed to wank himself off.
What intensified Scott's desire for the beautiful woman, now 32 years of age, was that she and her husband and moved into the neighborhood just prior to his entering Newberry High as a freshman. Scott had gotten the hots for her the moment he first laid his eyes upon her, the day the movers pulled up to unload the Hastings' furniture right next door to his home. A bit shy back then, Scott had only smiled and nodded 'hello' when she had smiled and given him a wave a couple times in seeing each other outside.
Three weeks after she had moved in, school had started and Scott nearly fell through the floor upon going to his freshman math class that first day of classes. The times he had seen his beautiful neighbor at home, she had been wearing casual clothing, which still had him turned on. Now, seeing her trim sexy legs in her high heels, Scott was sporting a boner like never before as he imagined touching and caressing her beautiful body.
Once, with his parents and sister out for the night, Scott had donned dark clothing and got up onto the roof of his house. Light coming on in the master bath next door, his eyes peered through the pair of binoculars that he had carried up on the roof with him, hoping that it was his beautiful neighbor and that he'd manage to get a glimpse of her. Frosted window partially open for air to get in, Scott could see only the top six inches of the shower stall as the window was set up high since it was a bathroom.
Then, Scott observe a trim hand and beautiful manicured fingers being raised up into the air followed by another, then the light green blouse that he had seen her wearing that afternoon. Top of the shower door swinging open, the steam could be observed rising above the top of the shower stall. Short of breath, panting in heat, Scott's imagination was running wild as he tried to picture his beautiful neighbor naked under the hot shower.
Next door, Mrs. Carol Hastings let the how spray of the shower beat down upon her body, her thoughts were on the handsome young teen next door. Eyes closed, she smiled upon recalling the shocked expression on Scott Berger's face when he had walked into the afternoon math class that first day of school. Though he was quite shy, Carol had to admit that the teen was quite a hunk and had even heard some of the girls whispering about her handsome young neighbor.
Carol shivered, thinking of how much Scott resembled her first love in high school, a teenage jock named Johnny Meeks who had her swooning. And in becoming his girl during her sophomore year, she had nearly surrendered her virginity to him, until she caught him with his pants down with the freshman cheerleader in the backseat of his car. For years, having gotten over her high school crush, Carol avoided getting serious with members of the opposite sex until Carl had come along in her junior year of college.
Shower coming to an end with the visible top of the shower door opening once again, Scott once again got to view those pink manicured fingers and lovely left hand as the beautiful Mrs. Hastings proceeded to towel herself dry. Then her right hand and fingers came into view, causing Scott to wank even harder as he tried to see right through the wall of the house. A moment later, with the light of the master bathroom going out, Scott was left panting on the top of his roof that now had some thick white liquid slowly making its way toward the gutter.
From the moment she had seen the handsome teen living next door, Carol had gone weak all at the knees and had barely managed a smile and give him a wave 'hello'. It was a relief to find Scott rather shy and a bit unsure of himself during his freshman year, sighing in relief as those aspects were the opposite of her first crush, thus allowing Carol to feel strong and confident of herself once again. Throughout that first year of her teaching there, Carol could sense that the young teen had a crush on her but merely dismissed it as the usual student/teacher crush that was a common occurrence.
Little did Carol know that Scott's desire for her was far more that a student/teacher crush as she was the only one that he dreamt of at night. Even with all those Playboy pinups or men's magazines available, x-rated pictures on the internet, it was she who filled her teen neighbor's mind at night. Although she had managed to stem those illicit thoughts that first year, young Scott Berger had seemed to mature overnight that next school year and had become the heartthrob of all the high school girls, with Carol often creaming in her panties at the thought of him.
Matured, much more buff from his weight lifting and becoming starting halfback of the varsity football team had Carol again reminded of her first high school sweetheart. Passing in the hallways, seeing her handsome neighbor always with a pretty gal on his arm, Carol's heart would be thumping in her chest. And now, when she went to bed at night, Carol chided herself when the image of the handsome teenage jock came into her mind and dreams. 'You're married ……………….a happily married woman! What are you thinking!' she scolded herself.
In his last three years of high school, Scott had turned in to the true jock and stud of Newberry High. He took every advantage of it, getting into as many pairs of panties that he could, becoming quite a masterful cocksman in the process. And Scott did not limit his scope to just the young pretty high school gals, but had broadened his horizons by scoping out some beautiful mothers of the girls he dated, making things a bit more complicated and complex at times.
And there were a few major glitches along the way, knocking two teenage gals up in each of his last three years of high school. Those were what Scott looked up as the major glitches during his high school days, not worried at all about the three mothers of girls he had dated whom he had made mothers of once again while in their mid-thirties. Still, what constantly remained on his mind was that of his lovely next door neighbor and former high school teacher.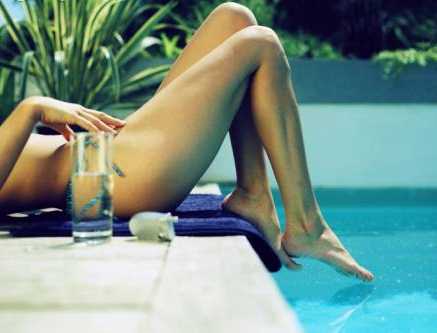 Away for the past four months at college, all Scott had to look at of this dream woman were his high school year books and photos taken of the beauty with his telephoto lens when he had waited for her to leave for school and upon returning home. And one that he had treasured most was that taken over the past summer of the beauty sunbathing by her pool. While only capable of dreaming of her, Scott longed to make the flight home for the Christmas vacation, hoping that somehow he would get to see her once again.
Landing at the airport the day after classes got out, Scott was greeted by his parents who managed to get to the airport after the snowstorm had dumped a good fifteen inches onto the ground. It was slow going in getting back to their home in the 4-wheeler as the roads were slick and traffic was just crawling along. Upon making it back to their home, Scott observed Mr. Hastings shoveling out a car path from the garage to the street, wondering if the lucky guy's beautiful wife was curled up by the fireplace inside.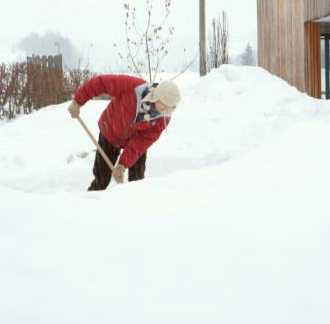 Car parked in the garage, Scott wandered across the snow covered front lawn area to greet his neighbor with "Merry Christmas, Mr. Hastings!" "Hey, Scott, good to see you back! Merry Christmas to you too!" came the cheerful reply. "Wow, sure is a big shoveling job with your long driveway!" Scott commented. "Yeah, wish my wife didn't have this Christmas Caroling tonight at St. Benedict's Children Hospital! I'm going to have to let her take my SUV and I'll need to put some chains on the car in the garage if I'm going to take it to work!" came the sighing response from the puffing neighbor.
After learning that Mrs. Hastings was finishing up her last batch of cookies at that moment, Scott told Mr. Hastings to wish her a 'Merry Christmas' for him, Scott's mind began to churn as he made his way back to his house. He remembered talking to Lisa Nolan, a classmate from high school and also at the university, who had said she was hooking up with some of her old girlfriends from her high school club to go Christmas Caroling to help out the group going to St. Benedict's Children Hospital. 'Could it be the same group being led by Mrs. Hastings?' he wondered.
Though invited by Lisa to join them, he figured it to be too boring and could have a much better time elsewhere. Scott now suspected that this was the group being headed up by his lovely next door neighbor. Once inside his home, Scott called and got hold of Lisa at her home and learned that it was indeed the same group going to go caroling at St. Benedict's. Asking if the invite to join the group was still open, which he knew would be as they were hoping for as many to join in, Scott advised her that he'd meet them at the hospital at the designated time.
Hurrying back out of his house and running across the snow covered lawn, Scott called out loudly "Mr. Hastings! Hold up! Hold up the shoveling!" Stopping at the small hedge separating the two properties, Scott then added "I just got call by one of the gals in the group going caroling and was invited to join them! No point in you doing all the work in shoveling the driveway, since I'll be 'Christmas Caroling' also! I'll be more than happy to give Mrs. Hastings a ride to and from St. Benedict's in my dad's 4-wheeler! Since she's in charge of the group and they're meeting up at seven, we'll be there ahead of time if we leave at six!"
In his bedroom, Scott looked across the way, this cock twitching at the thought of soon be alone with his beautiful neighbor. 'Hmmm, maybe I can pretend to get stuck in a snow drift or something like that! And when she starts shivering from the cold, I'd be only too happy to cuddle up and keep her warm!' Scott thought hopefully. 'Would she fight me off if I came onto her? Is it possible to seduce her or am I getting a bit too overconfident?' he asked himself.
Across the way, Carol Hastings shivered with both fear and excitement upon being advised of the new developments, with the crotchband of her panties suddenly becoming soaking wet with her leaking love juices. Carol had started to tell her husband that she preferred to go alone but stopped short as she realized that the reasoning she was about to give him certainly would make no sense, especially as it would involve another hour or so of him shoveling the driveway.
Had Carol told her husband the truth, that she was totally enamored with their handsome young neighbor and would be unable to resist any advances made upon her, Carl would have immediately grabbed the shovel and gone back out into the cold and shovel off the driveway. 'Carl …………….if you only knew the effects that handsome teen hunk has on me! I've managed to stay far enough away getting too close for all these years, afraid of my knees turning to jelly when I'm near him! And now you've set it up for me to be all alone with him tonight! You're handing your wife right into the hands of a handsome young stud, one who's got himself quite a reputation!' she shivered in nervousness.
Door held open for her by her handsome neighbor, Carol looked back at the safety of her home where her unsuspecting husband sat watching television before heading off to work the night shift at the hotel. "Thanks so much for giving me a ride, Scott! I didn't know you'd be Christmas caroling with the group tonight!" she advised upon walking across the way to the Berger's driveway. "At first I passed on it ………………..until I learned today that you where chaperoning the group!" came the response that really unnerved her. Handing a couple bags that contained several thermos of hot chocolate, she asked Scott to put it in the back for her.
Shivering in nervousness, her thoughts just a bunch of mumble-jumbled jibberish, Carol now knew that she was in dire trouble for sure. In being alone with this handsome teen, Carol clutched her gloved hands together as well as pressing her knees against each other to quell the throbbing sensation between her thighs. Seconds of silence passed, then minutes before Carol managed to stammer out "I ………………….I know you just got back and probably want to go out with your friends after caroling! I ………………..I should be able to get a ride back with one of the girls!"
From hearing his beautiful neighbor stammer out in nervousness, so different from her confident self during his freshman year in high school, Scott knew the effect that he was having upon her. "Oh, absolutely not, Mrs. Hastings! It's my pleasure! I couldn't think of anything more I'd like to do ……………………..but being alone ……………with you! I'm more than happy to take you on home after the caroling is over!" he replied. Now on the main drag several miles from suburbia, he turned to smile at the trembling beauty and nodded towards the motel they were passing and added "Or anyplace you'd like to make a detour to!"
Having turned to where Scott had nodded towards as he made the last comment, Carol shivered upon seeing the sign of the 'Notel Motel' and knew exactly what was being said to her, causing love juices seeped out of her juicing quim to dampen the crotch of her panties. 'My God, couldn't he be any less brazen! I ought to slap his face for even suggesting such a thing! What does he think I am ………a cheap little slut? I'm his former high school teacher and next door neighbor! He should be showing me some respect!' Carol fumed, but her eyes turned and focused upon the 'Notel Motel' sign as it passed in the distance.
Seeing her head turning as they drove past the motel, Scott knew that had he turned into the motel's parking lot, there would not be much of a fuss put up. A block further down and his beautiful companion in the passenger seat could be seen taking a big sigh of relief. Cock throbbing with the 'hots' for his former teacher and next door neighbor, Scott wondered if he could wait for the next few hours to tick on by before he would be alone with her once again.
Though the heater was warm, the shiver that Carol trembling was that of nervousness due to being so close to the handsome teen. With the back seat of the 4-wheeler put down, not much was contained in the back, but what appeared to be part of a white pillowcase caught her attention. A glance over her shoulder confirmed what she had thought she had observed, lying upon a folded comforter, with a stack of folded blankets atop of the pillow. Trembling, Carol had to wonder 'Does he think that he can treat me like a high school girl and that I'd make out with him in the back of his car?'
Heart thumping in her chest, Carol was relieved as St. Benedict's Children's Hospital could now be seen as they made their way towards it. Turning in and finding a spot in the parking lot, Carol got out of the passenger side to greet the arriving carolers, asking Scott to open up the rear door as she had prepared some hot chocolate to keep everyone warm. As Scott opened the hatch door, a thought went through her mind of seeking to get a ride home with one of the girls but then she thought how disappointed Scott would be after what he had told her on the way over. Or was it that she wanted to be with her handsome teen neighbor and former student.
Taking a cup of hot chocolate from his former high school math teacher, Scott sat on the edge of the open hatchback next to the succulent beauty. Having left home when it was like a blizzard outside, his neighbor had dressed warmly in a bright orange ski jacket and heavy white ski pants to keep warm, along with a wool cap. Sitting just inches away from her, Scott could sense Mrs. Hastings' nervousness from her slight stammering, as well as the trembling of her hands.
Even though heavily bundled up in her clothing, Scott ached just to reach out and take her into his arms, confident that his male prowess would then have her melting in his arms. Though confident as he was, the timing certainly was not right, especially with a number of carolers showing expected to show up at any moment. It sure would not look right for the lovely Mrs. Hastings to be discovered in the backseat of the 4-wheeler making out with a former student of hers.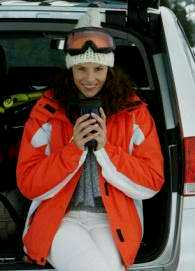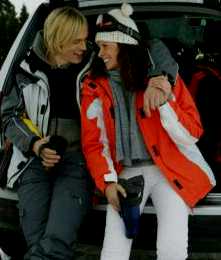 With no one arriving as yet, Scott boldly put an arm up and draped it around her shoulders as he commented "Wouldn't it be so much nicer to be cuddled up in front of a fireplace?" Scott hid his smile while feeling her shudder and tremble in nervousness following his last remark. And his desire for the lovely beauty was only intensified when she reached up with her left hand to grasp his and begin to undrape his arm from around her shoulders while sternly responding "Yes, Scott ................but cuddled up with my husband .......................as you seem to forget that I'm 'happily' married ...........................and also your former high school teacher!"
Once they began traversing the halls of the hospital to cheer up the kids with their Christmas caroling, time just flew on by and they had covered every floor and wing of the hospital. Having passed on the invite of the students to join them at the pizza parlor, Carol made up an excuse of having to finish baking cookies at home, her heart was pounding as she was assisted up into the front passenger seat by the handsome teen. Out of the parking lot and headed home, Carol trembled when confronted by Scott with "Mr. Hastings told me that you were finishing your last batch this afternoon! You did finish, didn't you?"
"I ………………..I …………….I didn't!" Carol stammered out, her quivering voice clearly betraying the response that she gave, then rubbed her arms as the cold chill had her shivering. With the heat now up and blowing through the vents, Carol swallowed and shuddered as the bright neon sign for the 'Notel Motel' became visible in a distance, her heart now thumping madly in her chest as she had to wonder just what was going through her former student's devious mind. With Scott boldly reaching out to grasp her left hand as he drove, she bit down on her bottom lip as the vehicle got closer and closer to the motel, unnerved as the handsome young teen toyed with her diamond ring and wedding band with his fingers. But as the vehicle began slowing down and the left blinker began flashing, Carol's mind was yelling 'No …………no …………….don't turn in there!'
Nate Manning sat behind the front desk of the 'Notel Motel' and cussed as lights pulled up in front to indicate that he'd have to get up off his butt and check in the new motel guest. As the name of the motel indicated, it was not one for families nor a reputable establishment by any means. A sophomore playing wide receiver at Newberry High, Nate recognized the All-State quarterback as soon as he walked in the doorway. But not being on the varsity till this year, Nate had been a lowly freshman in Scott Berger's senior year.
Collecting the one night's room fee, Nate had confirmed that it was Scott Berger as it was company policy to check the identification of one registering, just in case of damage to the motel room. Knowing that Scott had gone on to play for State U., figuring that he was back for the holidays, Nate chuckled 'Damn, what a lucky bastard! Back home and gonna score tonight! Geez, I wonder if she's anybody I's know! Maybe it's one of the sexy cheerleaders?'
Slowly going to the edge of the window and peering out, Nate saw the female in the front seat was slouched down a bit and looking out towards the roadway, apparently to be certain she was not seen. "Holy shit! I's don't fuck'n believe it! That's Mrs. Hastings! My God, he's gonna bone Mrs. Hastings! She's fuck'n married and she's gonna put out fer Newberry's jock of all time!" Nate muttered out loudly. Having been in Mrs. Hastings' math class that past year, getting a daily hardon in gazing upon her sexy body, Nate was once again sporting quite a hardon like in math class the year before. Nate peered out of the corner of the window, watching as the well known casanova drove further on down with his former high school math teacher, chuckling as he wondered who'd be tutoring who and what exactly what would be tutored in a motel room.
Looking at the handsome teen who had just opened the door for her, then turning to gaze at the door of the sleazy motel room, Carol stammered out "We ………………..we can't ………………Scott ………………I ………………I'm married! You ……….you're my former student!" Though verbally protesting, Carol found herself being helped down out of the car and then was watching the key being inserted into the door of the rundown motel room. Seconds later, wool cap pulled off her head and toss upon the bed, she was then embracing the handsome teen with her head tilted up while a passionate kiss ensued.
Orange ski jacket on the floor, scarf pulled from her neck by the teen, Carol couldn't help herself as her hands moved forward, touching the large belt buckle with her manicured fingers. Hands shaking, fingers trembling, she pulled at the leather belt and undid it. Meanwhile, with the large calloused hands moved up under her grey sweater, her petite body shivered with pleasure. "Oooooh, Scott!" she moaned.
Top button of the pants undone, Carol trembled with excitement as her fingers slid down into in his pants and under the jockeys, making contact with his pubic hair and then …………! "Oooooooooh, my! Oh, my goodness ……………………….oh, my goodnesssssssssssss!" she gasped softly, surprised at how big and swollen this teen's manhood was, far bigger and thicker than her husband's. It throbbed and jerked in her fist and Carol could not help but to stroke the lengthy tube of flesh.
Meanwhile, Scott had pushed her pants down and had his hands inserted into the back of her lacy white panties, grasping and squeezing at her soft assheeks. This scene was far from appropriate for Mrs. Carol Hastings and her former high school student, for though he was out of high school, she was married and had never before violated her wedding vows. Little did Carol realize that this had been being what the handsome teen had envisioned for Christmas 'Caroling' all along!
Kicking off their heavy snow shoes while undressing one another, teacher and former student were now in an embrace that would be suitable for only husband and wife. And lying upon the bed while embracing and kissing the lovely beauty, Scott Berger couldn't resist telling her "Oooh, Mrs. Hastings, you've always been my favorite math teacher! But ………………….isn't there's one number that you failed to tell me the meaning and significance of?"
Panting and in a delirious state of passion, Carol was befuddled by Scott's last statement when the kiss had ended and the handsome teen began planting kisses down her neck, over her breasts, to her belly ……………..and then was nearing her sex! And as Scott's body turned, Carol trembled upon realizing just what number he had been referring to, that of the number '69', something that her sorority sisters had giggled about in college and had passed out some illustrated diagrams for all to see for share and tell.
Never before had she allowed her husband to have oral sex with her, though he had tried a couple of times, and never before had she ever performed oral sex on a male as it seemed such a filthy thing to do. But with the handsome teen's hot breath on her, then his face nuzzle right up against her sex, it only seemed like a natural thing between two lovers as her hand grasp his swollen member while she bent to flick her pointed wet tongue over the flaring head.
Tongue wiggling about in her pulsating slit, Carol unwrapped her fisting hand from the rock solid muscle as she began deep-throating her young lover. It was a wild and unbelievable sensation never before experienced in her life as Carol arched her hips up into her lover's face, swallowing deeply as the thick love-muscle slid down into her vacuuming throat. Shuddering uncontrollably as she orgasmed into Scott's hungry mouth, she then slid up some to pump at his stem with half of his manhood still in her sucking mouth.
Though mentally and physically drained from the most fantastic orgasm ever, Carol's only concern now was that of pleasing her handsome young lover. Pumping and fisting him faster and faster, she lifted up further to tongue his flaring pisshole. Head bobbing, her long silky brown hair cascading upon his muscular thighs, Carol wanted it to be just as good for him as it had been for her. Although knowing what to expect, the intensity of the explosion of his hot goo into her mouth caught her by surprise. And so did the quantity of semen that kept on spurting into her mouth, forcing her to swallow time and again to accommodate the continuing geyser spouting onto her lapping tongue.
For Scott, it was quite an exciting blowjob he had received from this sexy dreampot, busting his nuts right in her hot sucking mouth. From the tentative manner in which she had started, Scott had correctly suspected that she was inexperienced with performing this sexual act, but that only had gotten him more excited at the prospect of teaching his lovely teacher how to suck cock and had given her quite a mouthful of enthusiasm at the end of it all.
Licking his lips of the sweet honey she had emitted into his mouth, Scott slowly moved up while licking every inch of her succulent flesh, tonguing her belly-button before moving up to pay homage to her twin peaks. Another passionate kiss between teacher and former student ensued as Scott rubbed his bloated cockhead up against her slick be ever-so-tight little slit. Now the moment had arrived, one that he had dreamt of for so long, pushing forward slowly to part her pink lips.
"Nnnnnnnnnnn ……………………..nnnnnnnnnnnnn ……………..nnnnnnnnnnnnn …………….Scott ………………………..ohhhhhh, Scotttttttttttttttttttttttttttttt!" Carol moaned, her eyes widening in total awe at the size of her former student's manhood as it was more than a tight fit, stretching the entrance to her tight vagina as never before. "Ohhhhhhhhhh …………………………………..oh, my Goddddddddddddddddddd ……………………….oh, Godddddddddddddddddddddddddd!" she groaned as the handsome young stud skewered up into her gripping snatch.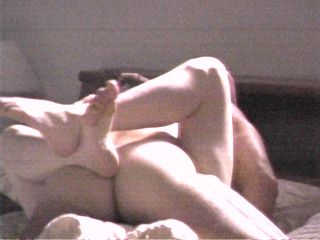 Legs thrown over her young lover, toes curling from the pleasure, Carol used the heels of her feet to spur him into her. "Yes ……………..oh, yesssss ……………….yessssss ………………..fuck me ……………..fuck me, Scott ……………….fuck meeee!" she chanted, arching up each time into her lover. "Oh, God …………………..oh, God …………………….oh, God …………………………ahhhhhhhhhhhhhhhhhhhhhhhhh!" she squealed out her climax as her expert cocksman lanced in and out of her slick slit.
Shivering, then trembling uncontrollably as the most sensational climax coursed through her petite body, stars were bursting about in Carol's now delirious mind. Arms and legs wrapped tightly around her handsome young lover as he continued pounding his thick manhood in and out of her clasping twat, guilt suddenly cut right to the core of her being upon hearing her former student announce "Oh, Mrs. Hastings ……………Mrs. Hastingssssss! Cumming, Mrs. Hastings! Ah, cumming! squeeze me ……………squeeze meeeee! Ahhhhhhhh, yeahhhhhhhhhhhhhhhhhhh!"
In sheer ecstasy in the throes of a mind-shattering orgasm just seconds ago, now hearing her former student calling her marital name in the midst of intercourse sent a chill of guilt coursing through her shuddering body. Body frozen instantly with her arms and legs wrapped around her young lover, only one part of Carol's body continued to respond at that moment …………………….that of her snapping pussy lips that milked the thick penis that spurted its love into her fertile womb!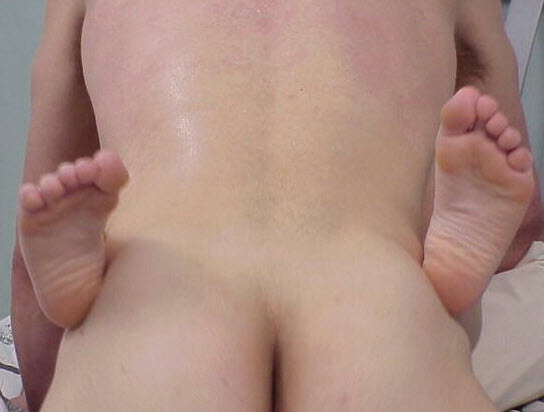 Now everything seemed to slowly transpire as if in slow motion, Carol's mind racked with guilt, she realized 'Oh, God, what have I done? I've been unfaithful to Carl! And with out teenage neighbor next door ………………..my former student!' Shuddering as a hot burst of her young lover's potent seed suddenly filled her fertile womb, Carol then realized 'Oh, my God …………………………….what if he impregnates me?' Shuddering in guilt and horror as yet another spurt of hot semen seared her inner flesh, her body shamelessly reacted with her cunny squeezing the ejaculating penis in an attempt to milk it dry.
Moments later, Carol lay upon the bed while still embracing her handsome young lover who had collapse in exhaustion upon her body and was in never-never land. His heavy muscular body atop of her, dwindling penis still in her folds, Carol Hastings had to wonder if she would end up carrying her former student's baby from this terrible indiscretion. The teen's manhood that was still in her that had given her so much joy, now was causing her so much guilt and anguish at what she had done.
Bundled up in the back of his van, Nate Manning continued to peer out of the dark tinted windows with his camcorder at the ready. Relieved when his shift had gotten over, Nate had hustled on home to retrieve his camcorder and borrow is brother's van, then returned the motel and backed the van up right next to the vehicle Scott Berger had arrived in with Nate's beautiful math teacher. Speeding from the motel and back, desperately not wanting to blow this fabulous opportunity, Nate's mind schemed 'Damn, Mrs. Hastings' stepping out on her old man! Never thought I'd see the fuck'n day!'
Relieved to see the vehicle still in the lot when he returned, Nate smiled and promised 'Ooh, baby! Soon ya's gonna be spreading those long sexy white legs fer yer man Nate! Damn, ya's look so fuck'n beautiful in the classroom everyday when ya's sit at yer desk! But one day, ya's soon gonna be giving Nate a very special private viewing of ya naked on top of yer desk!' Knowing that his high school teacher was married, and supposedly happily married at that, Nate suspected that she would not want to be observed by anyone when departing from this sleazy motel and would want to do so in the darkness of night.
Opening the motel room door and nervously peering out from side to side, Carol blinked back the tears of shame as her petite body trembled with guilt and nervousness. All she needed was for someone to see her by chance leaving a motel room with her handsome former student and gossip would spread like wildfire in her suburban community. Clutching at the top of her jacket, feeling as if she was still naked while leaving the motel room in which she had just violated her marriage vows, Carol was relieved to see no one around.
Following Scott, she walked between his vehicle and the van parked parallel to it as former student opened the door for her. Getting into the front passenger seat as Scott went around the vehicle to get into the driver's seat, Carol breathed a sigh of relief as no one was around, just hoping that such would continue till they were out of the motel's parking lot. Little did she realize that the second she had slowly opened the motel room door to peer outside, a camcorder in the back of the van was capturing her look of guilt on tape.
Heart thumping madly in her chest on the drive home, with her panties sopping wet from their commingled love juices, Carol squeezed her thighs tightly together to keep even more escaping into her panties as it would then surely overflow down into her pant legs. She could not believe what had taken place over the past five hours. The stamina of her young lover was just unbelievable, recalling how he had stirred atop on her body and how his thick penis lurch awake within her to begin another lovemaking session that resulted in multiple orgasms for her. And later, a third lovemaking session had commenced in the same manner, and that time too without her virile lover ever having withdrawn completely from her and breaking their union.
At 4 a.m. that morning, upon Scott pulling up into her driveway, Carol had hopped out the vehicle before her handsome lover could open his door and ran for the front door of her home. She had definitely been afraid for him to escort her up to the front door, but even more so of herself as Carol knew that she would be powerless to stop him at the doorway, that the confident teen would love nothing less to take her right on her marital bed.
Once in the safety of her home, Carol became distraught upon opening the bathroom cabinet and finding that she had failed to keep a bottle of douche handy. With the car in the garage and snow piled up on the driveway, there was no way to get out and make a run to purchase the needed protection. She realized that the nearest store was over a mile away, with it probably closed due to the holiday. Curled up in bed under the covers, Carol could not the image of her handsome young lover from her mind, wondering just what consequences lay ahead for her indiscretion as this potent seed still filled her.
Later that day, Christmas afternoon, Carol opened the nicely wrapped gift from her husband. Seeing the diamond necklace and earrings, tears welled up in her eyes and overflowed down her cheeks. Her husband, who mistook her tears of joy and happiness, gave her a hug and a kiss as she tried to wipe away the tears …………..that of guilt and shame! Hugging her husband, she felt so ashamed at that point, especially with her twat still filled with a young stud's potent semen.
Six days later, on New Year's Eve, Carol hesitated in going over to the Berger's to bring in the New Year as her husband was working the night shift at the hotel. But with this being somewhat of a yearly tradition ever since moving into the neighborhood, there was no way in which get out of it and not draw suspicion. Knowing that Scott would be there, Carol just could not handle it as her heart was thumping both in nervousness and anticipation at the thought of seeing him once again, especially after having not answered the phone calls when seeing Scott was calling on his cellphone through her caller I.D.
With the snow having melted and the temperature rising, Carol had put on a black dress and heels, along with putting on a sweater to go over to the Berger's. Staying close to some neighbors through out New Year's Eve, not wanting to give Scott the opportunity to get close to her, and it had worked throughout the night with just a 'Hi, Scott!' upon her arrival. But in making her escape when a couple said goodnight, Carol shivered when hearing Scott tell his parents "I've got to head on out to! Gonna meet up with Jimmy Norton and the guys at his place!"
With the couple living she was departing with living down from the Berger's and the Norton's on the next block from her house, that would mean that Scott would be accompanying her once they got down to the sidewalk. At the walkway up to her house, Carol had nervously announced "I ……..I can make it up from here! Have ……………….have a nice time with your friends, Scott!" Carol shivered in nervousness as Scott moved to accompany her up the walkway while putting his arm around her waist, telling her "The guys are at Brian's and I've told them not to expect me!"
At the front door with key inserted, she turned to her handsome escort, telling him "Scott …………………what we did …………………was wrong ……………………we can't ………………….I can't ……………….!" But with Scott's hand upon hers and turning the key, Carol soon found herself alone with the handsome teen in the foyer of her home with the front door closed shut. "Scott ………….pleaseeeeeee …………..we ………..!" was what she uttered softly before his lips silenced her.
Sweater peeled off her shoulders and down her arms, the garment soon lay upon the foyer tiles. The "Z---i---p---p---p-----p!" sounded so loud as the back of her dress was undone and soon that lay upon her sweater on the foyer. Swept up into Scott's muscular arms, her arms around his thick neck, Carol returned his passionate kiss as he carried her down through the living room and up the stairway to where the master bedroom was located.
The next morning, awakened by the familiar sound of her husband returning home and entering the shower, Carol was in a panic as she remembered her dress and sweater was downstairs in the foyer. With her husband having entered through the garage with his 4-wheeler and bypassing the foyer, Carol realized that she had to rush downstairs and pick up the telltale evidence. Eyes opened wide, Carol breathed a sigh of relief in seeing her black dress on a hangar and her sweater neatly folded on the chair nearby, with her pair of black heels neatly placed next to her dresser.
Carol was thankful that Scott had picked up the evidence for her and prevented her husband from discovering what had taken place in their bedroom. She then looked about for her black bra and panties but did not see it on the carpeting where they had fallen after Scott had eagerly taken them off her body, realizing that they must now be souvenirs of her former student. Quickly getting up, she rushed to the dresser to grab a pair of panties to put on and then to the closet for her pajamas.
Back in bed, the image of her young lover filled her mind as she replayed every second from when they entered the front door. Licking at her chafed lips, Carol recalled her second math lesson in a week's time, this time she had eagerly wanted to show her 'teacher' that she had mastered the number '69'. With the flicking tongue upon her ultra-sensitive clit driving her crazy, she had then tongued the teen's flowing pisshole till it shot as stream of delicious white cream to cover her teasing tongue entirely.
And like the first encounter, the '69' love session was then followed with eager lovemaking, this time upon the Hastings' marital bed. Only it was not that of lovemaking consumed by husband and wife, but instead the wife was entertaining a former student of hers in what would be highly inappropriate for them in any circumstance. Not once, nor twice, but three times the Hastings' marital bed frame thumped against the bedroom wall in the frenzied coupling that resulted in the lovely teacher being filled by her former student's potent seed.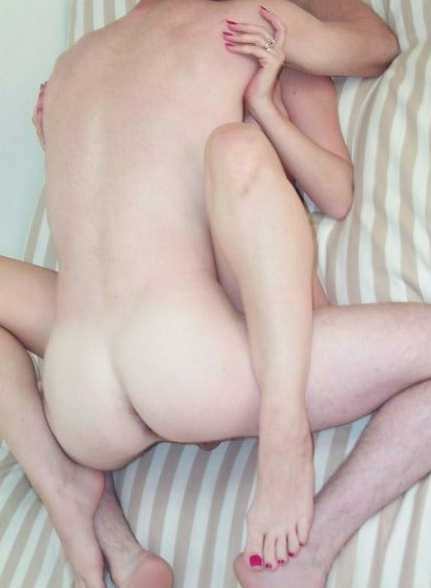 Prior to Carl slipping into bed, Carol pretended on stirring as she would normally be up by this time, she greeted her husband with "Happy New Year, honey!" Pretending to yawn, she replied "The party next door went till the early morning! Guess it's time for me to get up rather than sleeping away the new year! Let me change sheets before you get into bed as we want to start the New Year off right!" But that was not the real reason Carol wanted to strip the bed and change the sheets, it was to keep her unsuspecting husband from discovering that the sheets had been partially starched.
This New Year had started of with a 'bang' and would certainly be an eventful one for Carol Hastings. On Valentine's day, a dozen long stem red roses was delivered to her classroom with a card attached advising 'Love you' with only a #32 below it. That number, though the same as her age, was the same as the one of her young lover's college football jersey. Carol had thinking of him that very morning when she was in the bathroom of her home, bent over and clutching her stomach from morning sickness. She already knew what the result would be when she used the home-test pregnancy kit that she planned to pick up from the drug store that afternoon.
The next event would be quite a terrifying and ongoing one for Carol, taking place just two weeks before spring break when she was just about three months pregnant with Scott Berger's baby. The nightmare for Carol would begin upon her opening the center drawer of her desk one morning to find a large sealed envelope addressed to her on the outside. The envelope contained photos of her exiting the motel room, teary eyed and clutching the top of her jacket, with Scott Berger immediately behind of her. Also there was a note in the envelope, which read 'If you want to keep this a secret, meet me there at 3 p.m. next Wednesday – same room - #108! You know where, don't you? Does the 'Notel Motel' sound familiar, Mrs. Hastings?'
End of Story.