Keeping Her Secret Sins Secret

(m/f, i/r, cons)
by
Black Demon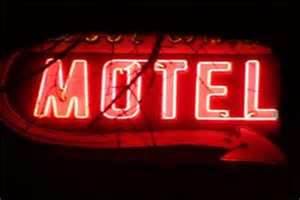 ______________________________________________

Standard Disclaimer!

This is a fictional story intended for Adults only!

______________________________________________

************ ***********

Note: The story below is a story in itself. However, it is also a direct continuation

of the earlier story entitled: 'Target: Beautiful Married Women Series' and
'Her Young Daughter's Boyfriend'


************ ***********


For over twenty years, Eileen had led a very respectable and admirable life, now highly respected in the community and even Chairperson of the prestigious Women's League. 'My God, how could I have let that happen? After more than twenty years .....................twenty long years .........................and then it all goes for naught with one touch of his hand on me!' Eileen chastised herself as she played back the events leading to her downfall. Closing her eyes, letting her mind drift back to that fateful evening, Eileen whispered to herself 'So dumb! You're so damn dumb! You go there to try and reason with your young daughter's boyfriend and what happens .......................you allow him to seduce you in a motel room! You stupidly think he's going to take you upstairs to some kind of meeting room or conference room to talk privately, but the devious bastard had it all planned .......................taking you upstairs to a motel room so he can put the moves on you!' Putting a hand over her closed eyes, Eileen shuddered as she recalled how she had responded to the handsome young teen, saying things that she had not uttered since her own wild teenage years. She then shivered as those words echoed in her mind, that of "Cock me, stud ............................cock me! Fuck me ...............................fuck me hard with that big fat cock of yours! Screw me .............................cock me good .............................give it to me ...........................HARD!" And when her trim hips were grasped, her butt lifted some, then she squealed "OHHHHHHHHHHHH, YESSSSSSSSSSSSSSSSSSSSSSSS .............................................oh, God, YESSSSSSSSSSSSSS! Fuck me ..................................cock meeeee ..............................cock meeeeeeeeeeeeeeeeeeeeeeeeeeee!"

Since then everything had been a downward spiral for 38 year old Mrs. Eileen Fisher, with the teenage boyfriend of her young daughter having unleashed that wild streak in her that had been pent-up since her own teenage years - that being wild, illicit, and naughty sex! After being seduced, her mind flashed out the worst, that 'Oh, God ....................he's only sixteen! If this ever leaks out ............................I could be charged with statutory rape!' And just how many times she had gone to meet the young stud at the hotel where he worked, telling herself that she was doing so to keep him from revealing their sexual tryst, but in reality she wanted the handsome teen to give her the kind of fucking that she needed and craved. 'Cock me, stud ............................cock me!' was not something she had uttered in over twenty years, even her husband had never heard that expression out of her, but the wild unbridled fucking that the young stud threw to her had her totally into it as it took her back to her wild young teenage years. Impregnated, knocked up by her young daughter's teenage boyfriend, had Eileen feeling so ashamed at what she had done. But things had not ended there for Eileen, as her quest for naughty and illicit sex had just been ignited by that seduction, for else could be the explanation of what happened when her younger sister and her fiance came to visit the little baby. She had noticed her sister's handsome fiance's eyes being captivated by her legs as she let a heel dangle from her toes, which caused Eileen to deliberately tease the young man, eventually giving him a good shot up to her panties.

It had seemed a bit odd to Eileen that the very next day she got a call from her sister's handsome fiance, asking if she could check the sofa where he had been sitting the day before, for he seemingly had lost a set of keys sometime the day before. Sure enough, there it was, making Eileen rather suspicious of it having been planted there in order for the handsome young man to pay her a return visit. Asking if he could pick it up that morning as he needed them right away, while also advising of her sister Natalie being tied up in a lab all day, Eileen suspected that the keys were just a ruse and that the young stud was keeping his fingers crossed that it'd be his lucky day. With baby asleep after being breast fed, Eileen went to the master bedroom to put on a nice dress and heels for the guest she was expecting. Taking off the white bra she had been wearing, she put on a lacy yellow one, and upon seeing the cup of the white one damp she wondered if Matt like to sample the taste of a mother's milk. From 9:30 that morning till 3 in the afternoon, they had fucked like rabbits in the master bedroom, with Eileen panting out to her sister's fiance to "Cock me, stud .......................cock me ............................shove it in me! Yes .........................yes ..........................give it to me ..........................fuck me ..........................harder ..........................fuck me harder!"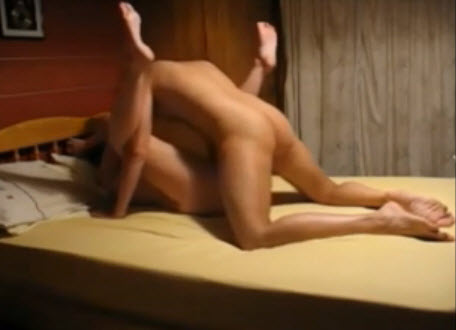 With her year as Chairperson of the Women's League coming to a conclusion over the summer, the added time to her schedule was quickly filled by her work as well as taking care of her newborn. And with her no longer in charge of the big fund-raiser in the sale of Christmas wreaths, Eileen could concentrate on completing her Christmas gift list, or so she hoped to accomplish. With her good friend Laura Harmon in charge of the Christmas wreath deliveries, she asked if her son Skipper could deliver the three wreaths that she had purchased to be delivered that first Saturday as one of them was to be delivered to her in-laws that evening. And in fact, Laura had called her the day before to inquire as to what would be a good time for her son Skipper to deliver the wreaths to her home. In chatting with Laura, talking about her son who had just gotten back from college for the holidays, Eileen advised that "I haven't seen that handsome son of yours for years, since he was a junior in high school! He must be all grown up now!" Eileen however indeed remembered that handsome young jock back in his high school days, a time when she walked the straight and narrow without thinking of violating her marital vows, and she too had heard the of Skipper Harmon having knocked up Cheryl Mullins when they were in high school together (see 'Target #3). But apparently that was not all there was to that story, for rumor had it that the handsome young stud went and seduced the prim and proper Darlene Mullins on top of that, one for the record books if the rumor was true that Skipper Harmon had knocked up both mother and daughter!

Thinking back to the last time she had met the handsome young jock years ago, it was when she had stopped on by Laura Harmon's home to drop off some paperwork related to the Women's League. The handsome lad had nearly run her on over when he exited the front door in a rush to get to his car that had been parked out at the curbside. Startled at the young man rushing towards her, Eileen had stepped backwards and nearly feel over, but that had been avoided thanks to Skipper Harmon grabbing hold of her hand in time ....................his other hand reaching out and under the small of her back, then slid down over butt as he pulled her upright to a standing position once again. The handsome young high school jock had apologized profusely for nearly knocking her over, but she assured him that she was quite fine and not hurt at all. Eileen had merely laughed at what he had said back then, think that it was just a joke ..................but now, having heard of his reputation in womanizing and that those rumors about he and Darlene Mullins, Eileen wondered if he was trying to set the stage on making a move on her! "Can I make it up to you by asking you out on a date, Mrs. Fisher?" he queried. Eileen remembered just laughing it off, telling him "Get out of here, young man ...................before I take you up on it!"

Back then, Eileen would certainly not have entertained such an illicit tryst, especially an affair involving her good friend's teenage son. That was back then many years ago, when she could manage to keep her emotions well under control, but so much had changed within herself ever since her daughter's teenage boyfriend had seduced her in the motel room where he worked. Over twenty years of walking the straight line, being so prim and proper, but now she once again craved the pleasures that could only be derived from wild uninhibited sex ..............................raw dangerous sex ......................the more dangerous and illicit the better! But now the flood gates had been opened, juices were now flowing as her finger traced her panty covered slit as she closed her eyes as she recalled the handsome young stud's hands on her once again and how he held her firmly to keep her from falling. And she recalled his hand at the of her small back to steady her, how his hand lingered a bit longer than really necessary, and how she now longed to feel that hand on her once again .......................this time, under her dress! 'What would it be like to have those large strong hands of the handsome stud on me, grabbing my ass and pulling me to him ...................so he can fuck me hard!' Eileen shivered at the thought.

When his mom emailed him the entire list of the names and addresses where wreaths were needed to be delivered, something that Skipper always had first preference of selecting his deliveries as he was volunteering his precious time during the Christmas holidays. The email indicated that his mother had one delivery that she had promised her good friend of him making a personal delivery to her home early that first Saturday. Skipper indeed remembered the beautiful Mrs. Fisher, certainly that unforgettable time that he had prevented her from falling at their front door when he nearly bowled her over, and of course getting to feel up that nice tight little ass of hers. He also recalled using that pick-up line he had used on her, to which she had laughed off and quipped "Get out of here, young man ...................before I take you up on it!" Skipper knew back then that she certainly would not have fallen for such a ploy, but now he had to wonder 'Maybe now's the right time? Maybe hubby ain't giving her enough at home? She got my mom to assure her I'd make the delivery to her home ...................yeah, bet she's primed and hot for it now! That hot pussy of hers must be all slick and juicy ................just waiting for me to slide my throbbing cock up into!'

With there being no need of reporting in as to his whereabouts at any time, Skipper took all the deliveries needed to be made in the area surrounding the Fisher's home, figuring that he'd make those deliveries in mid-to-late afternoon if he got to spread those trim sexy legs of the beautiful Mrs. Fisher as he hoped would happen. And so on that first Saturday back home for the holidays, Skipper got to the location where the wreaths for the Women's League were being stored to load up the van he'd be using to make the deliveries that day. A half hour later, after making sure he had an accurate count for the planned deliveries, he then headed on out towards the Fisher's home, figuring that he had adequate time to get himself a cup of coffee. On the drive, Skipper figured that he'd merely trust his instincts as before, figuring that he could read the signs to detect any tell-tale clues that it was okay for him to make his move. His instincts had served him well all this time, keeping him from making a move on a beautiful woman when such was not welcome, thus keeping any allegations of sexual harassment to date.

Exactly at 9:30 a.m., Skipper was walking up the recently snow shoveled walkway carrying the three boxes of Christmas wreaths, shivering from the cold after stepping out of the heated van. Wearing a heavy coat in this bitter cold morning, Skipper wondered if he should use the reliable 'pretend I'm cold and and shivering' routine to get myself an invite in for some hot brew?' But upon ringing the door bell and the beautiful Mrs. Fisher answering the door in a nice yellow dress and white heels, Skipper saw the beautiful woman smile and to his surprise she advised "Skipper, my you sure are prompt! 9:30 on the nose! I knew I could rely on you! I've got some coffee brewed ................come on in for a cup and get warm!" As he stepped in with the wreaths and the door was closed behind him, Mrs. Fisher told him that he could set the boxes down on the foyer, then Skipper got the clue that he was looking for ..............................telling that she was hot and in need of a good fucking! Reaching out to grasp her manicured fingers, pulling her to him, Skipper looked down into her beautiful, telling her confidently "You need it bad, don't you, Mrs. Fisher ............................need a real good FUCKING, huh?" Seeing her panting for breath but shaking her head 'No', Skipper moved his hands upwards to thumb her pointed nipples as he asked "If you didn't ..................you wouldn't have answered the door without a bra on under your dress ..........................you knew the cold would have nipples standing on end in seconds .........................wanted to tease me with your nipples visible under your dress, didn't you?"

Panting for breath as the confident young man thumbed her stiffened nipples that had quickly given her away, Eileen was panting for breath as she sought to put up some sort of resistance, wanting to make it appear that she was not some two-bit whore! And when Skipper quizzed her "You want this, don't ya, Mrs. Fisher ............................want me to touch you like this, don't you?" Closing her eyes as she shivered with pleasure, Eileen managed to shake her head 'No' to put up some sign of reluctance. But then she was faced with a dilemma when the brazen stud advised "I guess I should stop if you don't like me touching you like this ..............................I'll stop now .....................unless you drop your panties for me!" Shaking her head back and forth, mentally saying 'No', but her hands were pulling up the hem of her dress. Seconds later, the lacy pair of pastel yellow panties were fluttering down to land upon the pair of white heels she had on. Now large calloused hands were on her bare asscheeks, strong arms easily lifting her up and placing her right next to the Christmas wreathes, her hands then drawn between them as she was told "Take it out for me, Mrs. Fisher! Take it out and guide it in!" "Oh, my Goddddddd!" Eileen exclaimed in awe as her fingers just could not fully encircle the thick man-meat that this young stud possessed between his athletic legs. Looking down as she got it out of the opening, Eileen felt it pulsate in her fist, then it was like the pisshole was winking 'Hi' to her as she guided it to her juicy twat.

Hands at the back of her hips, Skipper easily pulled the petite beauty on forward, right onto his jutting spear that caused her to utter out "Ahhhhhhhhhhhhhhhhhhhhhhhhhhhhhhhhhhhh! Oh, Goddddddddddddd ...........................................so biggggggggg ..................................so gooddddddddddddd! Oh, Skipper .........................cock me ..............................cock meeeeeeeeeeee ................................ooooh, cock meeeeeeeeeeeeeeeeeeeeeeeeeeeeeeeeeeeee!" Her wish was his command as he leaned forward to spear his cock deep, causing her to pant out "Oh, yessssssssssssssssssssssssssss ...........................................oh, yeahhhhhhhhhhhhhhhhhh .........................................ahhhhhhhhhhhhhhhhhhhh .................................................God, yesssssssssssssssssssssssssssssssssssss!" This first fuck session was to be fast and furious upon the foyer table as it thumbed again and again against the wall behind it. Skipper felt her trim legs encircle his waist, her white heels apparently locking upon one another as she was trying to pull him in even deeper each time he trust his fleshy bone into her clasping cunny. As the table rattled from their avid fucking upon it, they were both straining and shuddering against one another, and at the instant the beautiful Mrs. Fisher shuddered in a mind-shattering orgasm did Skipper unleash his hot potent roe deep in her fertile womb. Finally, after minutes of resting upon the beauty as she sat limply upon the foyer table, Skipper's deflated boner slipped on out of her cunny to be followed by a thick flowing of their co-mingled juices. Lifting her up, leaving her panties on the floor and pool of cum on the foyer table, he carried the beautiful wife down the hallway in search of the master bedroom.

Now, several months later, Eileen would often close her eyes to reminisce about that brief but torrid affair with her good friend's handsome young son while he was home for the Christmas holidays. 'My God, that was a wild two weeks of fucking and sucking!', touching her breast or rubbing her juicy slit as she recalled panting out to the handsome stud to "Cock me, stud ........................cock me!" Such sex talk would certainly have make her husband's jaw drop, for he'd certainly never believe that his beautiful but very conservative prim and proper wife would be capable of uttering such trash talk, much less while getting herself fucked senseless by a handsome young stud who young enough to be her own son. And boy did that Skipper Harmon make good on his 'asking her out for a date', impromptu ones telling her to "Get your beautiful ass over to my pad so I can fuck you!", had Eileen making up all kind of excuses so she could get a much needed 'quickie' at his place. Driving the roundabout route in the neighborhood so she could pull into the garage without his mother seeing and recognizing her car to be hidden away with the closing of the garage door, Eileen was soon up in the bachelor's pad getting herself well-fucked. One call had even come in when she was in the kitchen with her husband one afternoon, with Eileen picking up the phone to answer "Hi, Gail!" to which her young stud advised "Get your ass over here so we can fuck!"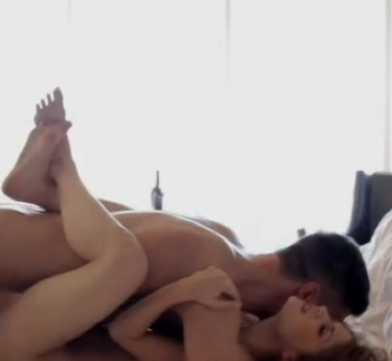 Eileen recalled how the young stud just loved calling her by her marital name, especially when he had his long thick hardon buried deep while ejaculating his hot potent seed in her fertile womb, telling her just how he was going to get her 'knocked up' with his little baby. And she swore that each time he called her 'Mrs. Fisher' while stroking his thick cock into her, his cock would swell up even more! She also remembered how she'd wrap her arms around his neck, locking her ankles around his ass so she could pull him in even deeper into her, then pant out to her young lover "Coke me, stud ..............cock me with it .........................shoot it ......................knock me up with your little baby!" "Cumming, Mrs. Fisher ..........................cumming ...................cumming .............................ahhhhhhhhhhhhhh, yeahhhhhhh ..................gonna knock you up goodddddd, ahhhhhhhhhhhh!" she recalled him uttering out as spurt after hot spurt of his potent semen gushed into her twitching cunny. Eileen was certain of one thing, each time the talented young stud blasted off in her cunny, it sent her skyrocketing right off into outer space and giving her the orgasm that she so craved. Rubbing her still trim belly, Eileen wondered as to just how many more weeks it'd be before that tell-tale bulge would begin to reveal her condition ......................that of having been knocked up by handsome Skipper Harmon! But with the young stud having gone back to college shortly after the holidays ended, Eileen was once again craving for a good fucking, something a bit more exciting than the stale dull fucking - that in the missionary position with her husband that lasted but a mere five minutes.

Near 7 a.m. that next Saturday morning, getting home much later than planned after having attended the annual Women's League fundraiser to benefit the high school and scholarship program, Eileen trembled with nervousness as she made her way to the master bathroom. Nipples raw and swollen from the avid sucking and chewing upon them, the crotch of her panties glued to her matted pubic hairs, she reached for a potent douche in the cabinet. Already pregnant with her young lover's baby, the slime in her could do no damage that way, but she desperately wanted to cleanse herself of the filth ejaculated up in her by the devious black bastard. She had known Tyrone Sanders, an alumni and former athlete for the high school who had done well for himself in construction and real estate. She had met him several years ago, thought he was quite reputable and he had never made a pass at her, until that evening at the Regency Hotel where the auction was held. Eileen had been the one to contact him by phone several months ago and was even surprised when he offered to host the event for them at the plush hotel that he owned as part of his donation to event. Not only that but Mr. Sanders had indicated he'd donate stays at various hotels that he owned around the state. When things were being set up in the ballroom and Eileen was walking about to check on things, she had greeted Mr. Sanders with a hand shake, then when asked she unwittingly revealed that her husband was out of town on a business trip and thus making it known that she was not being expected back at any particular time.

And when asked as to who was watching the little one, it didn't occur to Eileen as to wonder how Mr. Sanders knew of the baby as he had seen her pregnant at the last auction, thus she unwittingly revealed that the baby was sleeping over at her in-laws as there were only 15 minutes away and that she'd be picking him up in the morning. This night was something that Tyrone Sanders had been looking forward to for quite some time, from the day the beautiful Mrs. had contacted him about the auction, and it had been no coincidence that Bob Fisher couldn't make the event due to an out of town business meeting. Having met Bob Fisher previously, knowing that he was part owner of an architectural firm, Jerome had the guy he put in charge of building a resort along the coast to insist on meeting that particular weekend to go over the site and discuss various aspects of the project before the blueprints were to be drawn up. This is what Jerome had initially planned on making this happen at last year's silent auction, but there been one a big hindrance that had popped on up .........................that of a swollen belly at her being seven months along!

As Mr. Sanders was pointing out the displays of the hotel stays being offered, there were nice pictures of each building and also of pictures to depict the interior of the hotel rooms, one being a stay at the Regency itself. Eileen knew the man had done well for himself but didn't realize that he owned so many others. And when he indicated that he had one more location to show her, Mr. Sanders advised that "It's an upscale motel that's really good if you have an early morning flight out and don't want to make the long drive to the airport! Really convenient as the shuttle begins at 4 a.m. and goes through midnight! You've heard of the Airport Meridian Motel, haven't you?" 'The Meridian Motel! He owns the Meridian too!' Eileen swallowed as her stomach turned, unable to respond to the last question that had been posed to her. "I try to employ as many of the kids from high school here at Emerson, especially those trying to help their families out! Wasn't Greg Harrison dating your daughter ............................he was one that I hired to work part-time at the Meridian!" Mr. Sanders advised, causing Eileen's stomach to turn upon hearing Greg Harrison's name being mentioned, him being the young teen who had knocked her up years ago. She watched as Mr. Sanders picked up the photo display, then was asked "Don't you think the room looks nice considering it's an airport motel? Do you think a mirror nearby so a woman could sit on the bed on apply her make up without needing a compact?" "Oh gee, I wouldn't know, I'd need to actually see the room set-up!" she replied.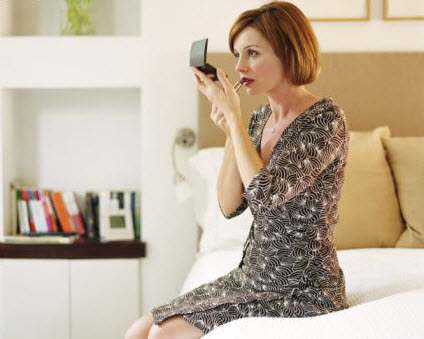 With Mr. Sanders holding his cellphone in his palm that showed a photograph on the screen, and when he was brought up higher for her to see it, Eileen gasped in horror as it was a picture of her sitting on the bed applying of lipstick as she a compact mirror before her. Glancing at the photo on the cellphone, everything in the background was identical to the one that featured her putting on her lipstick. 'That dress ...........................it's the one I wore that first time when I went to talk to Greg .............................the one I was wearing when he seduced me in the motel room!' Eileen recalled, then recalled having sat down on the bed to redo her make-up ..........................first wiping up the remnants of what had been smeared over her lips ......................................smeared badly from having sucked off the teen's throbbing cock. It was a dress that she had never again worn after that evening, one that now hung at the far end of her walk-in closet. Then Mr. Sanders was advancing the screen to the next photograph, one showing the handsome young teen pinning her up against the wall and kissing her intimately, a scene of when her daughter's boyfriend made his move on her. Another photo, this one with her dress down over her shoulder and lacy white bra pulled aside, with the young teen sucking on her nipple. "Would you like to see more, Mrs. Fisher? I could always substitute them for what's currently up on the poster! It'd show everyone here just how much you enjoyed your stay at the Airport Meridian!" Eileen was told. "No! Please .........................please .........................I'll pay you for those pictures! How much do you want for them?" she stammered out in fear. The real price was then announced by Mr. Sanders as he told her "Oh, I can't bear part to with them .........................and especially the videos! Besides, I have more money than I know what to do with! Rest assured that no one will see them .......................................I just wanna sample what that lucky young Greg Harrison got! Tonight, right after the auction is over ...................................I'll personally give you a tour of the penthouse upstairs!"

Trembling with nervousness throughout the entire evening, Eileen couldn't eat her meal, feeling nauseous at the thought of going to bed with the devious black bastard. Yes, she needed and craved sex with other men ...........................young handsome studs, but she had never before slept with an older man ...................much less a vile black man! 'But what choice do I have?' Eileen wondered, thinking 'My God, if it gets out, it'll destroy my family .........................marriage ......................my daughter will never speak to me ever again! How can I blame her .............................letting her boyfriend seduce me ..............................her little baby brother fathered by the boy she was dating! My marriage will certainly end and it's all my fault!' Indeed, if her daughter learned of her affair with he former boyfriend and put the time frame together, Greg Harrison's breaking up with her and the torrid affair she had with him till she was seven months pregnant with his baby! And if such an affair leaked out to her husband, that the little baby boy he adored as his son had actually been fathered by their daughter's teenage boyfriend, that would certainly bring their marriage to an abrupt halt. Eileen realized that there was no other way out for her, that she had do do his bidding, and the devious Mr. Sanders had made it quite clear what he was wanting from her once they got up to the penthouse ............................that she'd have to spread her legs for the black bastard! But she knew that it was something she'd have to do in order to preserve her marriage and family.

With the program to begin after the elegant dinner planned for the event, Eileen felt sick to her stomach as she was to go up to the podium to begin the festivities, to welcome everyone and also to introduce Mr. Sanders who was to give a small speech as he was donating the use of the Regency Ballroom and basically hosting the event. After finishing her drink, steadying her nerves some, dressed in an elegant yellow dress and white heels Eileen then proceeded up to the podium to start the program. After welcoming everyone to the event, her heart thumped in her chest as she swallowed deeply, then Eileen did what she needed to do in thanking Mr. Sanders for his generosity and asking him to come up to the podium to say a few words. As the bastard got up from the table he was seated at an approached the podium with his hand extend to shake hers, there was no way that Eileen could avoid extending her hand to avoid the handshake in front of the large crowd, and so she swallowed deeply to shake the bastard's hand. But then the bastard held her hand tightly and wouldn't let go as he got to the podium and announcing before the crowd "No, stay up here with me, Mrs. Fisher! I want tell everyone here just how instrumental you've been in making this year's silent auction that is surely to surpass the funds raised for the high school scholarship program!" Forced to stay up there, standing right next to the bastard, who had let go of holding hand but was now using it to fondle her ass as he spoke into the microphone. Gritting her teeth, Eileen forced herself to smile through it all as the bastard was grabbing a feel in advance of his giving her a tour of the penthouse.

Auction just over and with Mr. Sanders approaching her, Eileen trembled with fear that people would see her entering the elevator with him, thus felt relieved when he proposed that they get a drink at the bar in the restaurant next door. Saying goodbye to several couples as they were about to enter the restaurant, she was grateful for Mr. Sanders saying goodbye to them also while adding "Mrs. Fisher here is already working on next year's auction! I'm afraid to hear what she's got in mind to hit me up!" That had gotten a laugh from those departing and also had served to give an excuse for her entering the bar with this big donor. Seated in a booth, one already specifically reserved for the owner of the hotel, they were out of sight of any other patrons in the far corner booth. "Aren't you going to thank me for what I did out there, giving the perfect cover for you to be joining me in here rather than them seeing us enter the elevator together?" she was asked. Eileen swallowed then utter out "Thank you!" But that 'thank you' was not enough as the bastard grasped her wrist and pulled hand down towards him, then rubbed her fingers over the the bulge in his trousers and told "You can thank me this way!" Some fumbling under the table and then Eileen was being told to "Put your pretty hand inside!" Blinking back the tears, she then did as demanded, uttering gasp of surprise when her fingers immediately came into contact with his sticky tube flesh than as the bastard had not worn any undergarment. Fisting the sticky black cock that she had been ordered to pull out of his pants, but that was apparently still not enough of a 'thank you' for the black bastard as he put a hand behind her neck and was pulling head down beneath the table top.

Humiliated beyond belief even though no other patrons in the bar or restaurant could see them in the booth nor was she was doing beneath the table, Eileen could not believe what the bastard was demanding of her in a public place. Shuddering as the bloated cockhead pushed on down into her throat, Eileen realized that this was the thickest and longest cock she had ever mouthed, far bigger than that of her previous lovers, and the bastard was now arching up from his seat to feed her the last inch. With her head held steady at the back of her neck, the bastard began fucking her face by sliding a couple of inches in and out of her gagging throat, then Eileen realized that the filthy bastard was going to ejaculated down her throat before letting her up from his lap. "Ohhhh, yeah, sweetie .............................suck it! Suck it!" she heard him groan. But just a second later, Eileen heard glasses being placed down upon the tabletop with a male's voice advising "Here's the drinks you ordered, Mr. Sanders! Is there anything else I can get for you right now?" "Yes, John ..........................another napkin, please ...............................my guest is going to need an extra one soon .........................take your time, in five minutes or so!" she heard him reply. 'The fucking bastard must have signaled the bartender to send over a new round of drinks, deliberately doing so to embarrass her when the waiter arrived with the drinks.

From the waiter's vantage point while standing before the table and placing the drinks down onto the table, Eileen's heart sank as she knew full well that at least the left shoulder of her dress was visible and possible the back of her head, making it quite obvious as to what was taking place beneath the table. To her horror, Eileen realized that what the bastard told the waiter was intended on humiliating her further, that the bastard planned on ejaculating his semen into her mouth just before the waiter returned and in all probability be pulling her up to a sitting position to shame her before the returning waiter. This young black 22 year old waiter, just four months with the restaurant but one whom Mr. Sanders took a liking to, would soon be working harder than ever after this evening ...................especially after that nice tip left by Mr. Sanders with a special note addressed to him that read 'Keep up the good work! Win the employee of the month award and there'll be a special prize added .............a night with the beautiful woman seated right next to me! Can't beat having a beautiful white bitch gulping down your black boner and swallow your hot cum!'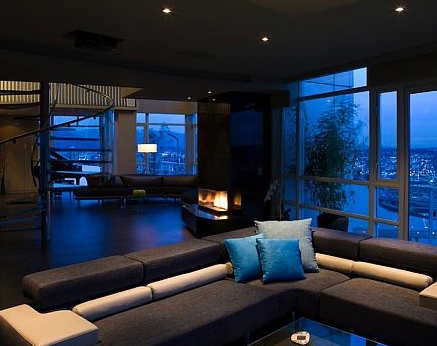 The view from the penthouse suite was just a beautiful sight that took in the entire city, and also that of the master bedroom as it provided a marvelous view, but unfortunately Eileen could not take her eyes off the king-sized bed as she knew that she'd would soon be atop of it with her legs spread wide for the devious bastard. She cringed as the bastard caressed her left arm, feeling repulsed even after having sucked the bastard off, her stomach still queasy as the slimy spend had formed a warm lake in her belly. Then her blackmailer sat upon the bed and leaned on back, telling her "Gimme a nice sexy strip tease, Mrs. Fuller! Start by reaching up under your dress and peel off yer panties fer me!" Having worn a golden pair of panties under her yellow dress, Eileen put her thumbs into the elastic waistband and began peeling the protective garment down over her trim hips, then let them fall onto her heels. "Now step on out of your panties with your left foot and hook your panties around your right heel! That's it! Now lift your right leg up to me ................gimme yer panties!"

Right knee raised up high, foot kept straight so that her panties wouldn't slip off her heel, Eileen then delivered them to the devious bastard who just loved humiliating her. She shuddered as the bastard eyed up her panties, then crooked his neck before moving his head forward to open his mouth and clamp his teeth upon the garment .................right onto the crotch of her panties! Next, she watched him mouthing the crotchband, getting the taste of her sex into his mouth as he was savoring the tasty flavor. As the bastard got a sample taste of her through her panties, she did as told by unzipping the yellow dress she was wearing and soon the garment was puddled around her white heels. Bra removed, Eileen stood before the admiring man with nothing on but her heels. Moments later, still in only her heels, she had gotten up onto the foot of the bed and ordered to shuffle on up the towards him. And now was kneeling upon the bed with her eyes closed and teeth gritted, shuddering as she fought to remain still as bastard mouthed her sex while lying upon the bed as she straddled his ebony face. "Ohhhhhhhhhhhhhh, Godddddddddddd .........................................oh, my Goddddddddddd ...................................ahhhhhhhh ..................ohhhhhhhhhhhhhh .........................ahhhhhhhhhhhhhhhhhhhhhhhhhhhh!" she shivered as the bastard's long tongue wiggled up her snatch.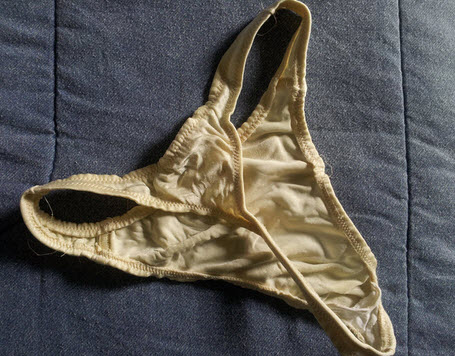 After the bitch collapsed forward, going face first onto a pillow, Tyrone slipped out from under her juicy crotch and looked down upon the prone beauty. Reaching up with his left hand, he caressed her soft beautiful ass and let his fingers trace their way down her trim sexy legs, hen peeled off the white heel on her left foot. Then he removed her other heel before setting them down on the carpeting. Getting up off the bed, Tyrone got off his shirt off and tossed it atop of his coat hanging on the shoulder of the armchair. Kicking off his shoes, taking off his socks, he then undid his belt and front of his pants. Stepping out of his pants and jockeys, Tyrone then shucked at his growing boner, and it was rock-solid in no time as he had been dreaming of this night for quite some time. Grabbing her by the ankles, he pulled her down to the center of the bed, then flipped her on over. Kneeling up on the bed, pushing her knees up and wide, he then shuffled forward to get into place.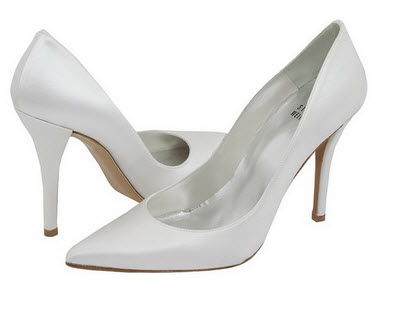 Eyes closed a the bastard's heavy black body settled upon her, Eileen spread her legs wide to let it happen, telling herself that she was going to merely lie there and let him have his pleasure. Gritting her teeth as she felt the bastard trying to fit his bloated cockhead into place, her eyes tearing some as she didn't want to have sex with this black bastard. "Ouchhhhhhhhh!" she yelped out in pain as the bastard deliberately shoved his thick boner into without getting her lubricated, knowing full well he'd be hurting her with his rough thrust into her dry cunny. The bastard kept his cock still till her juices surrounded it, waited till he felt her cunny squeezing around him, then a few five inch fuck strokes had Eileen panting out "Oh, Godddddd ...................................ohhhh, bastard .............................damn you .............................damn you ........................................damn you .............................bastard!" The horny fucker had her wanting it now, giving her the kind of fucking that she so craved, so different from the dull and boring love-making with her husband. "Oh, God ........................................ooooohhhhhhhh ............................fuck me ..............................fuck meeeeeeeeeeee!" she panted out.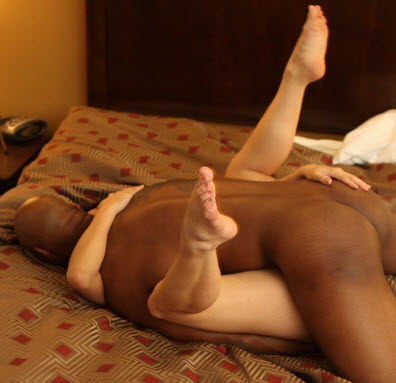 Eyes closed, arching up and squeezing upon the thick cock sliding down her juicy chute, Eileen began soaring up high and soon to be skyrocketing into outer space. Clutching at the bastard, trying to arch up onto his cock, Eileen became frantic as she panted out "What's wrong? What's wrong? Why are you stopping?" "Beg me, bitch ........................just like you did in the hotel room with that young underage stud that you spread your legs for!" Shaking her head 'no' as she did not want to stoop that low, Eileen gritted her teeth, but it was a fight she would soon lose. "Cock me, you bastard ................................cock meeeeeeeeee .......................................fuck me with that big black cock of yours!" Eileen cried out as she arched up, trying to get him to resume fucking her. And when he lifted up, withdrawing seven full inches before slicing her pulsating slit with it once again, Eileen cried out "Yesssssssssssss ..................................oh, yessssssssssssssssssssssssssss ...................................cock me, you bastard ....................................cock meeeeeeeeeeeeeeeeeeeeeeeeeeee! Ahhhhhhhhhhhhhhhhhhhhhh, yessssssssssssssssssss ...................................ohhhhhhhhhhhhhhhhhhhhhhhh ..........................................COCK meeeeeeeeeeeeeeeeeeeeeeeeeeeee!"

As the blackmailing bastard shagged at her, Eileen was frantic when he stopped again, and so she panted out "Cock me, you bastard .............................cock me ................cock me ......................cock meeeeeeeeeeeee!" "Beg me to knock you up, bitch! Beg me if you want me to continue!" the bastard demanded of her. Gritting her teeth once again, only this time to keep from laughing out loud, Eileen knew that she was one up on the bastard. And so, knowing full well that the fucking bastard couldn't get her knock up as she was already pregnant, Eileen hid her chuckle as she panted out "Do it, you bastard ......................................do it .............................knock me up with a little black bastard! Fuck your little black bastard up in me!" Eileen got the fucking that she needed so badly, arching up high as the bastard buried his foot-long dong all the way up to the hilt, ejaculating its filthy scum in her already impregnated womb as she screamed out in ecstasy. Best of all, even though having had to submit herself to the devious blackmailer, Eileen felt as if she had actually pulled a good one over the black bastard as his filthy scum could not do its nasty deed while making him think otherwise.

Although Eileen had gotten the fucking that she needed so badly, her getting up to leave at this point was out of the question, there was so such luck for her as the devious bastard intended of banging her throughout the entire night. And bang her throughout the night he did, giving it to her fast and furious ....................and often! Taken from behind, riding the black stallion, then butt-fucked, and when dressed in the morning to make her way on home before picking up her child .......................the black bastard made her get down onto her knees, and with her mouth full of cock she looked at him as he told her "You had better dream up something to tell your hubby as to why you're you have a regular meeting you need to attend ......................shall we say every first and third Thursday, say from 6 to 10 in the evening! That is, unless you want hubby to learn that your daughter's former boyfriend ..........................her young 'underage' boyfriend was the one who got ya knocked up! Hell, hubby might jist be so pissed that he'll be the one calling the cops to put you away for statutory rape!" Her humiliation was not over as yet, for the damned bastard pulled on out of her mouth just as his throbbing cock belched out its slimy goo right onto her face and down the front of her dress.

Two weeks later, after having prepped her husband about becoming active once again with her sorority group, Eileen was about go for her bi-monthly meeting at the Regency Hotel. Only it was not for a sorority meeting she would be attending, but a meeting up in the penthouse to sate the lust of her devious blackmailer. Such would continue for another four months, till her belly was quite swollen and she became afraid of having that heavy bastard lying upon her body and growing baby. She was thankful that her blackmailer gave her a temporary reprieve, till three months after she gave birth, but then she would be back up in the penthouse of the Regency every other Thursday evening.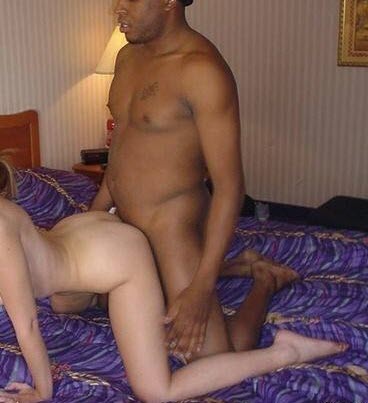 When her visits to the penthouse recommenced, Eileen would find out that in a sense she was basically being pimped out by the black bastard, beginning with the anxious young waiter who had witnessed her that first time there at the restaurant when her head was pushed beneath the table top. So wanting to get her as a bonus prize in winning 'employee of the month', Marcus was egged on by Mr. Sanders that he could be the first to welcome her back to the penthouse, and what a big welcome he gave her just minutes after her arrival up in the penthouse suite ....................his hot pent-up load that was stored up in his bloated black balls ................and he was quite pleased to see her swallow it all! After got to eat out her pussy and tasting her sweet juices as she orgasmed in his mouth, Marcus got her up on all fours so he could fuck her like a bitch in heat, loving it when the beautiful white wife panted out "Cock me, stud .............................cock meeeeeeee! Fuck me with that big black cock of yours!"

Wild wicked and illicit sex was just so much of a turn-on for Eileen that she had become addicted to it, needing and craving any naughty sex, like a druggie in desperate need of a fix. A disappointment came up with her husband told her that he had to head on a red-eye right on the night of their twenty anniversary, but he did tell her he'd take her to the restaurant of her choice that evening and make it up to her when he got back. Upset that her husband would think of going on a busy trip on their 20th Anniversary, Eileen decided to take him up on the picking the expensive restaurant of her choice, made a reservation and told the receptionist "Can you seat us at a table that Marcus is serving! Tell him we're celebrating our 20th Anniversary that evening! Thank you!" Trembling with nervousness at the thought of what she had just done, Eileen wondered as to whether or not she could do something that despicable ................................that of going back to the restaurant after dropping her husband off at the airport, waiting in the bar till Marcus got off work, then taking him home with her and letting him fuck her on the bed that she shared with her damned husband! "That'll teach him to leave me all alone on the night of our 20th Anniversary!" she fumed.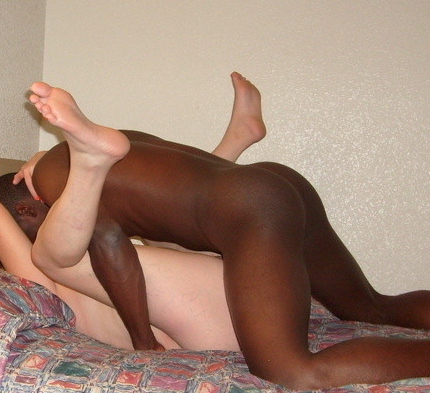 For young Marcus Turner, this was some fantastic night, serving Mrs. Fisher and her cuckold husband on their 20th Anniversary dinner at the Regency and now hours later he was helping the beautiful wife celebrate her anniversary in quite an unusual way. He knew that she was obviously pissed that her husband would abandon her on a big anniversary, that she was getting even with him in a very vengeful way, for why else would she be spreading her trim sexy white legs for a black buck on her marital bed. With her teenage daughter away a sleep-over at a friend's place and baby at the grandparent's for the night, he was staying for the night and intended on banging away at the beautiful little bitch. Her 20th Anniversary and Marcus was the one with the good fortune of having his big black dick up her snapping little pussy, begging him to "Cock me, stud ......................cock me with that big black dick!" And to make sure this fuck session would be a memorable on, just as he was to ejaculate his hot cum in her fertile womb, Marcus panted out "Cumming, Mrs. Fisher ..........................gonna cum ..................ahhhhhh ......................ahhhhhhhhhhhhhhhhhhhhhhh! Oh, Mrs. Fisher ..........................cumminggggggggggg ..................................Happy 20th Anniversaryyyyyyyyyyyyyyyyyyyyyyyy .................arghhhhhhhh ...............................aghhhhhhhhhhhhhhhhhhhhh!" And with the beautiful wife not rushing off to bathroom to douche out his potent seed at all, he had to wonder if she was making a special anniversary gift for that idiot she had for a husband.

End of Story.