Lecherous Old Landlord
(m/f, i/r, n/c)
by
Black Demon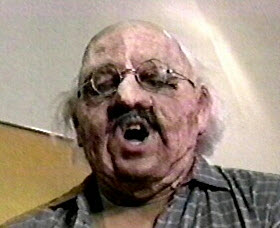 _______________________________________
Standard Disclaimer!
This is a fictional story intended for Adults only!
_______________________________________
Old Fred Taylor, or 'Old Man Fred' as the neighbors referred to him, had just celebrated his 83rd birthday the past weekend. Endured would probably be a better term than that of celebrated, for there was really nothing special about that day except to remind Fred that he was getting close to the century mark. Standing at a mere 5'1 in stature, quite obese and nearly bald, everyone in the neighborhood snickered at him.
In the construction business his entire life, Fred's work and knowledge had been quite good but he never got into any supervisory position while working for a firm. With his unbearable personality, always pissing people off, he was always passed over when a supervisory position came open as there was no way he could manage subordinates. Fed up with it all, Fred managed to get his general contractor's license and then took on small or part-time jobs to make ends meet. With his lack of personality, he even lost some jobs though he was sure he had been the low bidder.
Fortunately for Fred, his brother who was just his total opposite, had done well in his own business and had a lot of investment property in California and Florida. With his well-off brother retired in Florida and taking pity on his financial status or the lack there of, Fred was given the job of handling the remodeling and renting of a two story, eighteen unit apartment building. The plan was for Fred to slowly work on it, reducing the number of units down to twelve by making each unit larger and plusher. It was to be gated for security and above average in both interior and exterior appearance.
In exchange for his work and his acting as the property manager of the complex, Fred would be given a large unit to live in rent free. With his brother not interested much in the ins and outs of the daily construction status, it was all left up to Fred, making it very easy for him to pull off his devious scheme.
Fred had it meticulously arranged to have two back to back units vacant at one time to do the remodeling himself. He had made a few laborer friends while working, all belligerent and obnoxious as he was, and those fellows he'd hire off and on to do some of the remodeling. But he did not want them involved in knowing too much about the remodeling, as his ulterior motives were far from being legal. Even the plans that he had sent to his brother in Florida were not the true plans, not revealing all the changes he had made to it.
With the remodeling to make the units bigger and plusher, reducing the number of units down by a third, Fred had accomplished his sinister goal. Unknown to all the tenants occupying the units, nor his brother who owned it, a 3 foot hallway now ran down the center of the building for the private use of the lecherous Fred Taylor. Now, instead of one entrance into the unit, there were two.
The tenants were not aware of the second entrance, the one located at the back wall of the bedroom closet. With his unit being the largest, the center unit that was remodeled by combining an upstairs and downstairs unit, each of the secret doors was within seconds from his apartment. Fred, of course, had his own private doors to the interior hallways of both floors, doorways that the old geezer would use daily to satisfy his lustful needs.
Electronics being a pastime hobby, Fred had made it a point to keep up with all the gadgets and gizmos that came onto the market. When a couple of the new 'Spy Tech' shops opened in the city, Fred was one of the first to pay them a visit and learn of what was available to satisfy his needs. With the remodeling, lots of new wiring was required, connecting all the cameras hidden in the vents to Fred unit where he had numerous monitors in his 'playroom'. He particularly enjoyed watching the lovely wives undress or when they were making love with there spouses.
As the complex was privately owned, Fred could do all the screening of the applicants and reject those that did not qualify. Passing himself off as the landlord, everyone thought he was the owner of the property, not just the resident manager. He was never short of applicants as Fred kept the rent quite affordable and below that of comparable units in the nearby area. To qualify for a unit, the unwritten requirements were only kept in Fred's evil mind. Those unwritten requirements were: 1) married couples only; 2) below the age of 40; and most of all 3) the wife had to be quite attractive.
Fred's wife, Jane, was fifteen years younger than he was and still working at the grocery store that she had worked at for over 25 years. A perfect match for her lecherous husband, Jane was also fat and unattractive, preferring to keep on working at the grocery store as she'd end up as a maid at the apartment complex if she stayed home with her husband. At home, she merely watched television in her separate bedroom while Fred locked himself away in his electronic 'playroom'.
With all the x-rated movies that Fred collected, along with his ogling the beautiful women tenants, Jane was happy that her lecherous husband was preoccupied and not paying any attention to her. Their sex live had been over for many a year and she could care less about him jerking off to the sight of a pretty young thing. Better than him putting his pudgy old hands on her. She hated all of this, what little money they had, her lecherous husband spent it all on porno movies or electronic gadgets for his playroom.
Jane had no craving for sex at all, happy that Fred kept himself busy in his playroom or whatever he did down the interior hallways that he had added. Jane suspected that her leach of husband must have peepholes in the walls to spy on the young wives as they showered or changed. So long as he did not demand sex from her, Jane didn't care what her husband did to entertain himself.
With basically all the young couples having both spouses employed, due to ambition in buying their own home and to keep up with the high cost of living in the area, it was easy for Fred to find that type of couple that matched his requirements. Each morning, Fred would watch one or more of the young beauties shower to go to work. Selecting at least one new beauty each morning to spy upon, and a different unit to enter once the occupants had left for work, Fred was then treated to a warm pair of panties to inhale its sweet fragrance and to jerk off with.
For this morning, Fred had chosen to spy upon the young wife that had just moved in with her husband the other day. She was a young Asian beauty, named Trina Fujiwara, that had listed on her application as 'fashion model'. Her husband, Taro 'Ted' since moving to the U.S., was in the computer technology field that had recently fallen upon hard times.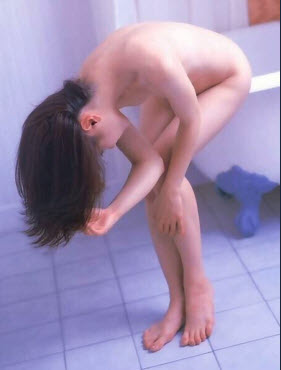 Fred learned that the Fujiwaras had been renting at the upscale Sherwood Arms but the Mister had recently lost his job due to downsizing at the company he was at and had to take a lower paying job with another firm. With both husband and wife wanting to keep their green cards, they desperately needed to have decent paying jobs to afford the life style they enjoyed. The Missus was sure a beauty and obvious why she was in the modeling career.
Fred had to nurse a raging hardon ever since the moment he laid his eyes upon the succulent beauty and had been determined to have them sign on as tenants. To do so, he had thrown in the unheard of two months free rent sweetner and the young couple jumped at it. Although Mrs. Fujiwara was a fashion model, Fred had never seen such a lovely beauty who appeared so innocent and naïve. 'Damn, I just gotta get into this sweet little bitch's panties!' he had muttered to himself.
Never before had Fred done anything beyond watching the unsuspecting beauties from the hidden cameras, or jerking off with their panties wrapped around his wrinkled old dick. 'Shit, what are they going to do with me even if I do get caught! Eighty-three fuck'n years old .…………………what the fuck!' he concluded at the thought of the potential consequences of being arrested for 'raping' the sexy little beauty. 'What the fuck ………..if I can get in her panties, so what if she yells 'rape' and they throw the key away on me! Ain't got much to live for anyway!' he concluded.
At 25 years of age, married for just over a year, Trina had been happy to make the move with her husband to the United States. She had started her modeling career in Japan and had been readily accepted in the fashion world at a top agency on the west coast. With so many Asians in California, Trina immediately became a hit with the various catalogs aimed at the local Asian market, her beautiful face and figure gracing the cover of many a magazine.
Having made it to the top in the field in such a short time was amazing to everyone, including Trina. She enjoyed the work and could not believe how lucrative fashion modeling could be. She loved being in the United States, with her husband, and dreamed of owning their own home out in the suburbs. The ultimate plan was for them to raise a family there and travel about the beautiful country.
Trina did not take anything for granted, always working hard to please those she was modeling for. With the downsizing of her husband's firm forcing him to take a much lesser paying job, it was important that she do well so they could make all their dreams and hopes come true. It was no wonder that she became the #1 Asian model in the west coast. But now, Trina had just become #1 on a list that no woman wanted to be a part of, that being the list of Fred Taylor's wish list ………………….of women that he planned to possess!
Standing at 5'4", 115 lbs. with long silky black hair, Trina had the perfect modeling figure of 33-24-32. Embarrassed at times upon being 'hit' on by Caucasian men, Trina politely put them off, showing them her sparkling diamond ring and wedding band, telling them that she had to refuse as she was happily married. She always made the men feel good though, thanking them for the offer and even apologizing in saying that 'If I was single, I'd definitely take you up on it!'

Shortly after signing up the young beauty and her husband as tenants to the complex, Fred had stumbled upon a magazine at the newsstand with the lovely Trina Fujiwara gracing the front cover. Purchasing the magazine, Fred took it home to glean over the contents, finding the lovely beauty modeling various outfits for a famous designer's new summer line. She looked so beautiful, so immaculate, just as he recalled in meeting her that very first day at the small manager's office that he maintained at the apartment complex.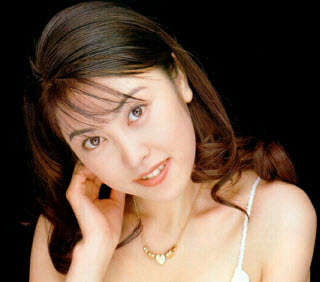 With the large close-up of her beautiful face on the cover, her pink lips shiny from its glossy coat of lipstick, Fred wished that those lovely lips would part to admit his wrinkled old cock that he had just plopped down onto the cover. Looking down at the photo of the young beauty, with his cock just at the edge of her lips, Fred twitched and immediately sent of stream of his pent-up jizz across the face and up to the hair of the beauty on the cover.
Mind set, throwing caution to the wind, Fred was determine to possess the lovely beauty for himself. Rape or not, but more likely it'd have to be rape, Fred was going to get into her panties. He'd never raped a woman before, though he thought and fantasized about it frequently, Fred had never been able to build up the nerve to bring his fantasy to life. During his lifetime, he had many a woman, quite a variety in fact but they had not come cheap ………………..always having to pay full bore for a prostitute to serve his needs.
Though she felt a bit uncomfortable around the aging owner and caretaker of the apartment complex, feeling as if his beady eyes were always stripping her naked, Trina dismissed the thought since the fellow was in his eighties and probably had no interest in the opposite sex at this point. But the apartment unit was too good to pass up for the price and the two months free rent meant the sooner she and her husband could afford to purchase a decent place in this pricey neighborhood.
It had been an exhausting weekend for Trina, completing the move and getting things unpacked so everything would be in order once again. Getting up with the sunrise, Trina then went about preparing breakfast for her husband since he had to leave for work earlier than she did. Not having to report in till 9 a.m. today, Trina could take her time with a cool refreshing shower once Taro had left.
Watching the monitor that was trained on the bedroom of the Fujiwara's unit, Fred smiled as he observed the lovely beauty enter in a short robe that was belted around her trim little waist. Seeing that she was headed into the bathroom, Fred flicked the switch to the camera located in the ceiling vent of bath, as well as the 'record button of the video recorder. He watched intently as the lovely beauty tested the water till it was of her liking.
Fred sucked in his breath as the lovely young wife untied the belt of her robe to reveal the short nightie she had worn to bed. Then that nightie was been lifted, revealing the perfectly shaped twin mounds capped with their pinkish/brown little buds. Next, the lacy white panties were being pushed down over those trim hips of hers to reveal the lovely nest of soft black curls to his lusting eyes. Getting his cock out of his pants, Fred began to pull on his wrinkled old pud that was beginning to stir back to life.
Seeing the lovely beauty in the buff as she showered her petite body, Fred pumped furiously at his slowly rejuvenating manhood, smiling as it grew to nearly six inches in length. It was the biggest hardon he'd had in years and this sexy beauty seemed to add that extra spice to a point that he was already leaking with excitement. Nearly at a bursting point, Fred had to stop immediately or he'd shoot his load right then and there. Heart pounding as he managed to compose himself in time, Fred anxiously awaited to have the young wife leave her unit so that he could enter from his secret entrance.
Fred watched as the lovely young wife dressed rather conservatively in a long-sleeved blouse, skirt and 3" heels as if she was going to work in the bank. He supposed that she must get tired of getting in and out of those fancy clothes that she modeled for the catalogs. Peering out of the window, watching as the lovely Mrs. Trina Fujiwara got into her car and drive out of the parking lot, Fred waited another minute just to be certain she had not forgotten anything and came back. Then, out into his secret passageway, Fred unbolted the sturdy locks keeping the closet wall in place and entered the Fujiwara's apartment.
Making his way out of the closet, into the bedroom, Fred picked up her nightie that was lying upon the bed. Fingering the soft garment, he then returned it to the bed. Making his way into the bathroom, he opened up the hamper to find the prize he was after. Withdrawing the pair of lacy white panties that the lovely beauty had been wearing just minutes ago, he held up and draped it upon his face. First inhaling her sweet fragrance, Fred then open his mouth to clamp it over the still warm crotch area and began to suck the flavoring from it.
Cock once again at full attention in his pants, Fred unzipped himself to relieve the tension. Taking the pair of lacy panties, he wrapped the silky garment over his manhood. Immediately his cock twitched from the excitement and Fred clamped a hand over the panties to begin fisting himself. Standing over the toilet, he wanked himself. Feeling his cock about to explode, body shuddering with pleasure, his hand slipped forward.
Instead of unleashing his sticky load into the safety of the toilet, his entire load now lay in the crotch of the silky garment. Heart beating in fear of it being discovered, Fred grabbed some toilet paper and wiped up much of the mess from the crotchband. Dumping the sticky tissues into the toilet, he flushed away most of the telltale evidence. What remained would dry eventually and hopefully not be detected.
About to get more tissue to wipe up his cum soaked cock that was rapidly deflating, Fred smiled and quickly shuffled over into the bedroom with his dick hanging out. Opening the middle dresser drawer, he found what he was looking for, the undergarment drawer of the lovely young wife. Taking the pair of pink panties that lay atop the stack of neatly folded undergarments, he opened it up and wrapped the inside of the crotch over his still oozing cock. Folding the garment back up, he returned it to the top of the stack like he had found it.

The next morning at the same time, Fred watched as the innocent young wife kissed her husband goodbye, then proceed into the bedroom where she opened up her garment drawer to pull out the pair of pink panties that lay on the top. Once she entered the bathroom, old man Fred pulled out his pud and began to wank on it. 'God, she's so fuck'n beautiful! I just gotta get my nuts off in that sexy bitch, if that's the last fuck'n thing I ever do!' he muttered to himself.
Jerking himself as she extended one leg to towel it dry, then the other, Fred was about cum in the tissues that covered his cockhead. Then she stepped out of the shower stall, hung up her towel and reached over for her pair of pink panties. Fred watched intently as the beauty stepped into the garment and drew them up her sexy legs. Then, with her panties pulled up into place, the thought of his up dried crusty seed soiling her sugar bush had Fred spurting out his pentup load.
For days on end, Fred had to nurse his hunger for the lovely young wife by watching her through the monitors and jerking off with the aid of her fresh pair of panties on his face and another wrapped around his wrinkled old cock. Finally an opportunity arose when Fred listened in on the conversation between husband and wife as they sat in the living room of their apartment.
Apparently the young man was to conduct some training sessions for some new computer applications up in the northwest offices and would be leaving on Thursday morning and getting back early Friday evening. The young beauty expressed her disappointment in the way their schedules had turned out for the week as she had Friday off but that she had a weekend photo shoot scheduled. But for the eavesdropping landlord, the scheduling couldn't have been more opportune.
Having kept tabs on the young beauty's schedule, Fred found that she normally kept to a routine, getting back about 5 p.m. even though working in the modeling field. He was surprised of her having a normal schedule but realized that even in the modeling field, some sense of order and timeliness was a must. This basic schedule would certainly aid Fred in pulling off his devilish deed.
Calling a nearby caterer, he then ordered appetizers and champagne punch for the poolside on Thursday afternoon, to begin at 4:30. Then he printed up a flyer on the poolside party and slipped one under the door to each apartment unit. All expenses would be borne by his absentee brother as Fred had told him its necessary to incur such expenses to keep the tenants happy in this upscale apartment complex.

The next day, Fred anxiously went to the old downtown area, planning to visit the Adult store that he frequented when coming into the area. But this trip's purpose was solely to go to this store where Fred could purchase a toy that had caught his fancy on his last visit. Entering the store, Fred immediately headed for the counter display and smiled as it was still in stock. Spending the $30.00 for it was well worth it for his devilish plans.
Back at home, in his entertainment room, Fred took the box out of the brown paper sack that hid its contents. Heart pumping as he opened the box, Fred slowly withdrew the long black curved item and felt it's rubbery texture. Getting a tape-measure, it was exactly 18" long and the base was 6" in diameter. The tip looked so real, shaped so perfectly like the helmet of a cockhead, slit and all where it would spurt if the black balls were squeezed.
Wrapping his hand over it, tip in the palm of his hand, he felt the bulb-like form. His own cock twitching with excitement, he wondered if the rubbery tip would fit into the innocent beauty's tight little snatch. 'We'll, guess I'll find out tomorrow!' he chuckled. Stroking the entire length, feeling her ridges that were formed for the veins, Fred took delight at the thought 'One day, sweetie, one day soon! We'll see if you can take all 18" of it!'
Waiting and watching for the young beauty's car to pull up into the parking lot the next afternoon, with her unit being very close to the poolside, Fred hoped that this expense was not incurred in vain. Then he observed her blue BMW across the street about to make a left turn into the parking lot. Telling a couple of the women tenants that now driving in was Mrs. Trina Fujiwara, the most recent tenant, Fred asked if they would mind calling her over to introduce her around. In doing this, Fred felt that it would not appear that he was coming on too strong to the innocent young beauty.
Rushing over to the table, he grabbed a glass of the champagne punch to take over to the lovely beauty once she entered the pool area where the appetizers and champagne punch were being served. Looking about, making sure no one was watching him, Fred dropped in the potent 'roofie'. Once she entered and was shaking hands with the women who had called her over, Fred casually walked over and handed her the spiked drink, greeting her "Oh, so nice of you to join us, Mrs. Fujiwara! A glass of champagne punch for the lovely lady!"
Already knowing the answer, Fred inquired if her husband would be joining them soon. Fred smiled as he heard her respond "Oh, my husband can't make this one! He's tied up on business right now!" Though she was naïve and innocent, Fred noticed that she deliberately did not reveal the fact that she was all alone this evening, in a sense preventing anyone from hitting on her. 'This little sweetie is learning the ropes quickly! But I'm one step ahead of you, honey!' Fred gleamed.
Allowing the two women to introduce the sexy young beauty to the other guests, Fred made sure that the caterer had things under control before he slipped out of sight. Back in his unit, he peered out of his window, watching as the unsuspecting beauty slowly sipped at her potent drink. Now taking the time to eye up his prey, his cock twitched in seeing how beautiful she looked in her white blouse, black skirt and 3" black heels.
He was glad that she was taking her time on consuming her drink, giving her time to meet a feel people before feeling its effects. Fred felt a shiver of excitement course throughout his body as he witnessed the lovely beauty finish the contents of her spiked punch. Then she accepted a regular drink from the caterer who came to refill their glasses. 'Soon, my little beauty, very soon!' he said to himself.
Seeing the young wife raise her hand up to her forehead, Fred knew that she was now feeling the full effects of the 'roofie' that he had slipped into her drink. He continued watching as she now set down the recent refill from the caterer and graceful said her goodbyes quickly. Exiting the pool area, hand on her forehead, Fred watched as she walked towards her apartment unit. Rushing into his 'playroom', he gazed up at the monitors that he had turned on as soon as he had gotten back.
Double checking to see that all recorders were on to tape everything in the living room, bedroom and bath, Fred gloated in knowing that his conquest of the lovely Mrs. Trina Fujiwara would be all be captured on tape. The monitor on the living room captured the opening of the front door as the sweet little thing entered what was supposedly the privacy of her apartment unit. Hand to her head, Fred realized that she was now feeling the full effects of the potent drug.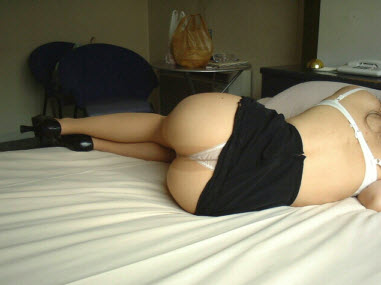 Entering the bedroom on wobbly legs, Fred watched intently as the young wife pulled the blouse from her skirt and began to unbutton it. Managing to take her blouse off, the young innocent beauty could no long fight off the effects of the 'roofie' as she just made it to the side of the bed and fell forward face first onto it. Fred smiled as he observed the prone beauty, now clad only in her lacy white bra, black skirt, hose and heels. Cock rising in his pants, Fred looked forward to having the pleasure of undressing the drugged wife.
Waiting five minutes, seeing no movement upon the bed, Fred began to prepare for action as he stripped off his clothing. Cock stiff and ready, he looked at the prone beauty one last time on the monitor, fisting his throbbing cock in anticipation of what was soon to come. Then out into his secret passage and down to the unit of the innocent young wife. At the hidden doorway, Fred picked up the giant dildo and camera equipment that he had stored there in preparation for the big event.
Out from the closet he emerged, then carefully leaned out of the closet to peer into the bedroom to be certain everything was still a go. Fred smiled widely in seeing the sexy young beauty in the exact same position he had last seen her on the monitor. Having watched her finish all of the spiked drink and knowing its effect, Fred had no doubt that the innocent beauty was now totally out of it just by looking at how she was sleeping.
But he'd give her several more minutes as he had to set up the two tripods, one for video close-ups and the other for his digital camera. Once they were all setup, Fred gazed upon the innocent beauty once again, stroking his firm and rigid old cock that twitched upon thinking 'Wonder if my old buddy here's still got it in him or if he's now shooting blanks? Well, buddy ……………there's only one way to find out! Damn, it'd be something to knock up this pretty little thing!'
Reaching up, Fred unbuttoned and unzipped the back of her black skirt, then pulled it down over her trim hips. Slowly, cherishing the task of undressing the young beauty, he drew the skirt down her shapely legs and off her heels. Then, one heel after the other, he removed them to bare her sexy nylon covered feet. Pressing forward, running his drooling cock up against her soles, he left a trail of his slippery pre-cum. Not daring to pump against her sexy feet once again, fearing that it certainly be disastrous if he erupted prematurely and ruined everything.
Then he reached up to peel down her pantyhose, baring her creamy thighs and legs, letting the nylons fall to the floor. Next to unfasten the clasp to her lacy white bra and to turn the drugged beauty over onto her back. Once that was accomplished, Fred peeled the bra straps off her shoulders, then eased the cups off to reveal her perfectly shaped titties capped with little chocolate kisses. Leaning forward, he captured a soft nipple in his mouth to suck upon it, tonguing it to hardness and then rolling he harden bud in his hungry mouth. Then it was on to pay homage to its twin.
Scooting back down, it was now time to unveil the prized treasure that he had been after for weeks. Pulling the lacy white panties over her trim hips, Fred sucked in his breath as he finally got a close-up view of the sexy young wife in the buff. 'Ahhh, finally! So pretty! So much better than on the television screen!' he muttered. Unable to wait any longer, getting between her legs and pushing her thighs apart, he dove right in and rubbed his face in her soft curls.
Fred took a deep breath, inhaling her sweet fragrance, fresh for the first time rather than what was left behind in her worn panties that had served to satisfy him till now. Delving his tongue out, pushing it into her tight little slit, he felt her thigh muscles contract instinctively. Then he began to eat her out as if his life depended upon it, needing desperately to satisfy the craving hunger he had been nursing. He was delighted to find her body responding as slick juices were soon oozing into his hungry mouth.
Wanting to shove his throbbing cock into the unconscious woman, Fred thought that he had to get some photos taken first or he might be too pooped once he got his rocks off. Grabbing the giant dildo, he smiled as he put it up against her tight little slit. Pushing forward, it just would not fit. 'My God, she's so tight that it won't fit! Maybe the photos ought to be done later, after all! Yeah, I'll grease her up first! Besides, I don't want to fuck no stretched out hole, anyway!' he concluded.
Spreading her legs wider, shuffling his fat pudgy body up between her thighs, Fred smiled as he got himself into position. Though his cock was rather short, actually quite a short-coming to any 'man', it was short and round as its owner. Not as big around as the dildo he had bought but bigger in diameter than her husband's. Feeling how tight she was, Fred was proud of the fact that he was obviously bigger than her husband in one dimension.
"Yeah, baby ………………you gonna get a fat cock up your twat tonight! Gonna pump ya full of Fred's old goodies! Let's see if the goodies I got stored up for ya are still squirming around! Let's hope one of those buggers can swim long enough to find your precious little egg! Oh, baby …………………..ya gonna get yourself knocked up by an 83 year old prick! They gonna put us in the fuck'n record books, sweetie!" Fred bragged.
Lying his pudgy body upon the trim beauty, Fred thrust forward. His well-placed cock stretched the beauty, causing a soft moan to emit from her lips as his bloated cocked was enveloped within her body. "Oh, baby! Oh, Mrs. Fujiwara ………………….ya getting fucked by an 83 year old cock! Oh, baby ………………you turn me on …………….got Fred's old buddy rock solid again! Ain't been this hard and horny for years ………….a couple decades in fact!" he laughed.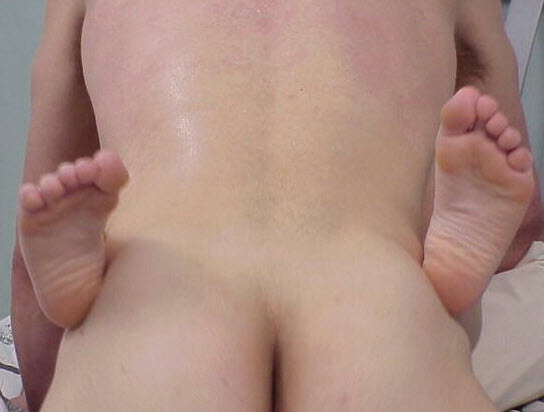 Raising her legs up high, placing them on his forearms, Fred thrust forward and began to fuck in and out of the raped beauty. After a dozen strokes, Fred froze, keeping himself totally still for fear of his cock unleashing itself at that moment. He desperately wanted to make this fuck last, knowing that it might not be possible for him to get it up again for another day or so.
Finally, after a full minute passed, the urge to cum in the unconscious beauty waned but Fred remained still to be certain. Then he began sliding his old cock in and out of the raped beauty slowly, wanting to make it last as long as possible. Panting and sweating as he fucked her, Fred felt his heart thumping in his chest, this was the most strenuous exercise he'd had in years.
At the thought of having a heart attack, Fred just laughed and commented out loud "Oh, baby ……………………..ya gonna give old Fred a fuck'n heart attack with your tight little snatch squeezing me like that! But that's okay! What a way to go if I keel over right now!" Laughing even louder, he added "Yeah, baby …………………….you won't even have to claim that I'm the one who raped ya ……………………..not when they have to pull my dead body off of ya …………………..pull my wrinkled old dick out outta your tight little snatch!"
"Oh, baby ……………………oh, baby ………………….old Fred's got a load for ya! Oh, yeah, baby ……………………….gonna cream in ya ………….gonna cum in ya! Gonna puff up that little belly of yours! Don't worry, sweetie …………………..don't ya worry about your modeling job ………………………those catalogs need a pretty little thing like you modeling maternity clothes!" Fred chuckled as he continued to rape the innocent young wife.
Fred surprised himself in having lasted this long. Never had he dreamed that anything could feel so soft and sexy under him, much less his cock lasting as it was in her snug little cunt. But the urge was getting there to blast his rocks off and there was no turning back this time. Raising her legs straight up, as he fucked in and out, Fred's wet tongue teased her tiny toes to satisfy his foot fetish. Face buried in her soft soles, he moaned and grunted "Oh, fuck …………………………….oh, God …………………………oh, baby ………………….here I cum ………………………….oh, baby, gonna knock ya up good! Ahhhhhhhhhhhhhhhhhhhhhhhhhhhhhh!"
An hour later, Fred looked about, then realized that he was in the Fujiwara's rental unit. Lifting up, he looked down at the drugged beauty that he had raped and seeded. He smiled upon feeling his cock twitch in a mushy surrounding, realizing that his now shriveled and wrinkled old cock was still in her. He knew for himself that no matter how much he tried, there was just no way to get it up again.
Reaching over to the remote for the digital camera, recalling what would be captured in its positioning, Fred knew just where he'd have to be to get the shot perfect. Moving the beauty's head a bit, he got her in the center of what would be shot by the camera. Then he straddled the unconscious beauty, dangling his wrinkled cum covered cock over her lips and began to snap one shot after the other as he pulled her chin down to open her mouth. Cock inserted to various degrees, Fred snapped away. Withdrawing, he then finished off the roll with his cock rubbing about her pretty face.
How he wished that he could get it up once again, wanting to get shots of him cumming all over her pretty face and silky hair. But, he'd have to save that for another time as it was just not physically possible. Besides, he had to get the shots in that he had planned on ahead of time. Reaching down to the floor, Fred grabbed hold of the black dildo once again. Looking down at her raped slit, seeing a bit of his cum about to ooze out, he ran the head of the dildo up her slit to grease it up some.
Pushing the cockhead end up against her raped slit, Fred found that it still would not go in. Getting between her legs once again, as if to fuck her, he used his knees against her soft thighs to have her spread-eagled. With two hands just below the rubber cockhead, he pushed hard, then he turned it some like fitting two pieces of pipe together. Finally, he forced it in until the thick cockhead was enveloped by her now stretched out slit.
Putting her legs back down on the bed, he adjusted the beauty so that her feet were planted on the bed with knees bent up in the air. Taking one of her limp hands, he drew it down and placed her hand in the middle of the lengthy dildo. Then he did the same with her other hand. Next, tilting her head back a bit, he pulled at her chin so her mouth opened a bit. "Ah, perfect!" he announced as he looked down at the scene on the bed.
From the right angle, it would appear that the lovely Trina Fujiwara was trying to fuck herself with the thick dildo. Repositioning the digital camera to various spots, he began snapping away with another roll of film. Then he forced the thick dildo in another inch and began taking more close ups, with most capturing the beauty's face, making unmistakably clear who was in the photo. "Oh, baby ………………….I can't wait so show you these photos! Ya gonna have to start liking to chew on some old wrinkled meat if ya don't want to have these photos getting around!" he chuckled.
Having watched the beauty each day over the past few weeks, Fred knew her habits to a 'T' and went about hanging up her clothing as she would have done had she not have been drugged. He took her heels and placed them in the closet where they belonged, then hung her bra up behind the bathroom door. Lifting one leg, he slipped her foot through the leg of her lacy white panties, then followed with her other foot. Up her trim legs, he pulled the silky garment then stopped at her thighs as he viewed her pubic hair matted down with his now dried cum.
Going to the bathroom, he put he pantyhose in the hamper. Then he got her facecloth and dampened it before going the clean up the mess he had made. Fred washed and scrubbed her sugar bush out, not wanting to leave his trail of evidence on her but rather …………….in her! "Oops!" he chuckled as he parted her wet bush to pluck the long curly white pubic hair that he had left behind. Once he had her mound cleaned, he then proceeded to wipe the telltale evidence from the bedspread. Done with the clean up, he then returned her washcloth to the rack, not bothering to rinse it out.
Retrieving her nightgown hanging on a closet hook, he dressed the raped young wife as she would have herself. Pulling down the bedspread, rolling her over it, Fred then got her onto her side of the bed. He then drew the extra sheet up over her. Now, when she awoke in the morning, it would appear as if she had gotten home from poolside and undressed on her own and gotten into bed. Looking about, making sure everything was in order, Fred began to gather his gear to exit the way he had come in.
The next morning, with the sun coming through a crack in the curtains, Trina blinked and tried to get her mind focused. 'Oh, my God …………………I over slept!' was the first thought that came to mind as she looked at the clock showing it was already 10 a.m. Heart racing, Trina then calmed down as she realized 'It's Friday! I'm not working today! The photo shoot starts tomorrow!' Breathing a sigh of relief, she wondered 'What happened to me? Did I come down with that 24-hour flu virus that's being going around lately?'
'Thank goodness I can rest up today! Ohhhhh ……………..my entire body aches!' she moaned as she tried to get up from the bed. 'Gosh, all I can remember is meeting the people at the pool, then feeling bad and coming home! Wow, it sure hit me all of a sudden!' Trina thought as she continued to lay back on the bed and looked up at the ceiling. Finally, forcing herself up into a sitting position, she swung her legs over to sit on the side of the bed.
Trina touched her skin, cringing at the grimy feeling on her body. 'Gosh, I need to shower! Yuck ………………so grimy ………and ……….smelly!' she shuddered. Little did she realize that what she was feeling and smelling was the grimy stench of her fat old landlord who had sweated like a pig while he labored upon her drugged body. Standing up finally, she cringed at the aching muscles in her thighs as she gingerly made her way to the bathroom.
'Life seems to be back on the right track now, especially with Taro moving ahead with his new firm and we're beginning to save money towards the purchase of our own home!' Trina thought. For her, modeling jobs kept coming, keeping her at the top level of the industry. Being so recognizable these days, the head of the agency where she worked had recently cautioned her to be certain that she looked her best out in the public, even if just going to the grocery store.
Trina took the caution with heed, having heard some horror stories of people at the top of the fashion or entertainment industry. Recently there were sex scandals involving sports figures, television personalities, some at the top in private industry and all were plastered about in the gossip tabloids. Thus, she knew that remaining on the straight and narrow was a must. But, Trina had nothing to fear, especially with her conservative upbringing and current lifestyle.
The next week, the agency closed early to have an office party to toast Trina who now adorned the cover of the #1 glamour magazine in the country. With Trina being the first from the west coast agency to be featured on the cover, it was something to celebrate about. The magazines had hit the stands a few days earlier and a large framed poster of it would be added to the front wall of the office. Fame and fortune now lay in wait as more and more assignments were sure to come. 'Wow! I can't believe it! I've really done it!' Trina sighed with relief. But for Trina, she would find the celebration short lived

As the security gate opened, Trina proceeded into the lot to her parking space fronting her apartment. Seeing Mr. Taylor wave at her, she politely waved back to the elderly man. Seeing his rather horrid looks, Trina shuddered but smiled in pretense to hide her dislike for the old fellow. She had a terrible feeling about this man, something seemed rather sinister about him whenever he looked at her. She cringed at the thought of this man ever putting his pudgy hands upon her.
"Mrs. Fujiwara! Mrs. Fujiwara!" Trina heard him call out as she reached in to get her handbag. Looking up as the old man shuffled up towards her, Trina swallowed, hoping that this would not take very long. "Congratulations, Mrs. Fujiwara! I was out shopping earlier and saw you on the cover of that glamour magazine! I even bought myself a copy! My friends will never believe me when I tell them I know you! Would you …………………would you do an old fellow like me a big favor …………….so that I can show it to my friends …………………….autograph the cover for me! Please! It's right in the office!" he asked of her.
Trina smiled and replied "Sure, I'll be happy to!" After all, how could she refuse this request for her autograph after this old man had congratulated her on her success. Walking alongside the shuffling old man, Trina thought 'Gosh, he had better lose some weight so it won't be so hard to get around! He might just have a heart attack one of these days!' Though she really didn't want to accompany this sinister old man, Trina decided 'Oh, it's just in your mind, Trina! He's harmless ……………..after all, he's got to be grandfather's age!'
Knowing what time the young model would be arriving home, Fred had purposely stayed nearby, pretending that he was in the process of repairing a water pipe. Keeping the office air conditioned, he opened the door and commented "Step right in, Mrs. Fujiwara! Doesn't it feel nice and cool in here?" Closing the door behind him, he flicked the small knob on the doorknob to lock it. Fred flicked on the light switches to light up the florescent lights overhead, but unknown to the unsuspecting beauty, he also flicked off the green 'Open' sign and turned on the red 'Closed' sign.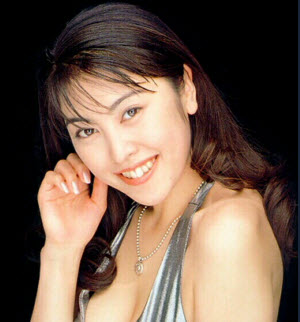 Shuffling over to his desk, Fred retrieved the magazine from where he had placed it and brought it to the sexy beauty. Having signed quite a few autographed copies of the magazine at the office party, Trina had kept the black felt pen in her purse for such an occasion. Indeed it was a copy of the latest glamour magazine with her posing, dressed in a silver satin gown. Pen in hand, wanting to please the old man since he was planning to show it to his friends and do some bragging that he knew her, Trina signed it "To my dear friend Fred …………….I love you!' Then she signed 'Trina' under it.
Holding up the magazine in his hands, Fred was beaming as the thanked the beauty for what she had written. "Gosh, my old buddies ain't ever gonna believe this! Damn!" he advised. Looking at the lovely young wife, seeing her cap the felt pen and put it back in her purse, he held up the magazine while facing her and advised 'Tilt your head a bit to the let, my dear! Yes ………………just perfect ………………..just like the magazine cover! Absolutely beautiful!'
Seeing the innocent beauty's face now flush from his patronizing comments and turn to leave the office, Fred quickly called out "Oh, just a couple more autographs, please! On these photographs of you!" Fred observed the stunned look on her face as she turned to face him and ask "Photographs?" "Yes ………….yes, absolutely stunning photos! Please autograph them ……………………before its distributed all over the world! You're famous already ………………….an autographed copy will be worth a fortune!" he replied.
Totally puzzled, Trina looked at the gloating old man and a shiver of fear coursed throughout her body. Seeing that sinister look on her face, Trina realized that she was all alone with this awful man, she wanted to turn and run from the office. 'Photographs? But …………………….they're all kept under lock and key with the agency or the studio!' she thought. Seeing a brown manila envelope being handed to her, Trina nervously reached out for the sealed envelope.
Gingerly opening the clasp at the back of the envelope, Trina reached in to pull out the 8" x 12" photos that had purposely been placed face down so that she would have to take the entire packet out of the envelope before viewing them. As she turned the stack of photos over in her hands, Trina gave a loud gasp and dropped the entire packet onto the counter before her. "How ………………how …………………it can't be ……………it can't be me! I ………………….I've never done such a disgusting and filthy thing in my life! It ………………it ………………it's a fake!" she stammered out.
"Uh-uh, my little beauty!" old man Fred replied, having slipped behind the young wife as she had been stunned by sight of the pornographic photo showing what appeared to be herself naked with legs widespread and pushing the black dildo into her cunt. "Remember that day at the poolside party and you were feeling all flush and dizzy? That glass of champagne punch I gave you was laced with a 'roofie'! You heard of that …………haven't you, sweetie?" Fred added from behind the stunned and frightened woman.
Frozen to the spot, Trina then saw the landlord's hand reach from behind her to flip to the next photo. "Oh, my ……………Godddddd!" she gasped, eyes widening in horror as the new photo depicted her with legs widespread, hands clasping Mr. Taylor's balding head that was right upon her sex. "Oh, Godddddddd!" she sobbed as the third photo was of her with Mr. Taylor's wrinkled old cock partially in her mouth. She could only sob in anguish as she viewed the following photo of the pudgy old man upon her body, having sex with her.
The sight of the awful photos had her totally unnerved, tears rolling down her cheeks, as she stammered out "How ……………..how much do you want for these awful photos!" She shuddered when the old man put his hands upon her upper arms, caressing her through her long-sleeved blouse, and heard him reply "I don't want your hard earned money, sweetie! I just want more of what's in the photos! Only now, you won't be all drugged out!"
Wanting to run out of there rather than submit to the lecherous old man's demands, Trina realized that she would be totally disgraced in her profession if those photographs ever got out. Her elderly parents, still living in Japan, would be totally disgraced and shunned by their friends. And then, her loving husband …………..what would he do if he viewed the photos? Trina shuddered in revulsion as the pudgy old hands moved forward to cup her breasts through her crisp blouse and lacy bra beneath it.
Her once crisp and neat blouse was now a wrinkled mess as old Fred cupped and squeezed at her, then began to pinch at her in search of her now budding nipples. Trina could only close her eyes in shame, not understanding how her nipples could respond to the touch of this awful man. Then her stiffened nipples were being caressed through her clothing as the man's thumbs flicked at them. She willed herself to endure this ordeal, frightened of losing everything she had worked for as the old man threatened "Imagine how your modeling carrier will go down the tubes if the photos become public!"
Fred was excited as never before, enjoying feeling the young beauty trembling in fear as he fondled her and hearing her sob, even better than when he had drugged her unconscious. Reaching for the front of her blouse, Fred anxious pulled it open, sending buttons flying about the floor as he advised "Just give an old man some pleasure and those photos will never be seen by anyone!" Hands in her blouse, inserting them into the top of her bra cups, Fred was now cupping her bare titties in the palms of his hands and thumbing her stiffened buds.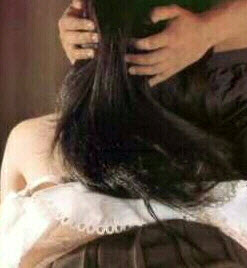 With the weeping young beauty trembling and weak with fear, Fred's strong wiry hands moved up to the top of her shoulders to push her down onto her knees as he instructed "Kneel know, sweetie!" Anxiously, having discarded his underwear before awaiting for the young wife to arrive home, Fred unzipped his pants and pulled out his old wrinkled cock. Stepping around front, Fred smiled upon hearing the gasp emitted by the innocent beauty as she found his wrinkled cock dangling just inches from her horrified face.
Trina's stomach churned as she looked at the repulsive sight before her. Never having consciously sucked a cock before, nor even putting her face this close to her husband's penis, Trina thought she was going to be sick. Breathing in, her body shuddered in revulsion, brought about by the awful stench emanating from the elderly man's filthy crotch. Reaching up to push him away at the hips, she tried to turn away but the man's wiry hands held her head steady, pulling her even closer to his smelly old cock.
Though his cock gave a twitch of excitement, Fred's wrinkled old cock didn't grow any, probably because of his daily wanking off into the warm panties of some unsuspecting young wife. It was quite a thrill for him in seeing the pretty young wife cringe with disgust as his cock neared her face. "Oh, Goddddddd ………………….nooooo ………..…pleaseeeeee!" he heard her sob, feeling her body shudder with disgust as her rubbed his wiry white pubic hairs and wrinkled old cock into her pretty face.
'Oh, God …………….it smells ……………….so awfullllllllll!' Trina shuddered as his stiff pubic hair rubbed against her, feeling like brillo pad was scrubbing at her face. 'Oh, God …………..he ………………..he's rubbing his filthy thing on me!' she cringed with disgust. "Open it! Open you sweet little mouth, honey!" she heard him order from above. 'Oh, no …………………oh, God ……………..he ………………he wants me to put it in my mouth!' she quivered in horror.
Knowing that she was totally opposed to admitting his cock between her lips, Fred jerked back on her hair suddenly. As the young wife was about to yelp in pain, he shuffled forward to plug her mouth with his foul tasting old cock. "Oh, yes! Oh, baby ……….suck it ……………….suck it!" he moaned as his old prick was now enveloped in her hot wet mouth. Holding tightly onto her long silky hair, Fred pumped his stiffening cock as he grew three inches of manhood in her hot wet mouth.
Trina's body shuddered in revulsion, stomach threatening to rebel from the disgusting act being forced upon her. Mouth watering to dilute the foul tasting member, it became that much more retched as the now oozing cock began to make her mouth sticky from the leaking spend. Finally, the thick cock cock was pulled from her lips. Not wanting to swallow the foul mixture of slime, she let it escape from her lips, down over her chin to wet the front of her blouse.
Lifting the stunned and dazed beauty up by the elbow, Fred proceeded to strip her of her clothing. Torn blouse and bra were removed and tossed to the floor. Seconds later, her skirt fell to the floor at her heels. Pushing her onto the bed, removing her heels, Fred got her totally naked as he pulled her lacy white panties down over her trim hips and off he sexy legs.
Resigning herself to her dreadful fate, Trina forced herself to remain still and let her blackmailing landlord satisfy his lust upon her body. But she willed herself not to respond in any way or manner, telling herself to just lie there and that it'd be over soon. Trina told herself that she had to endure this horrible ordeal in order to protect her family, her husband, and to preserve all that she had worked so hard to achieve.
Eyes tightly closed in an attempt to block out what was taking place, Trina felt her knees being pushed up and spread wide with her feet on the bed. Though she had seen the photograph earlier, Trina was just not prepared for the feeling of the old man's mouth suddenly clamping over her sex. "Aieeeeeeeeeeeee …………………arghhhhhhhhhhhh ……………….oh, my Godddddddddddddd!" she screeched out as the man's tongue began wiggling about within her.
Fingers clenching the bedspread tightly, Trina could not help but to push down with her feet and arch up into the hungry slurping mouth. "Ohhhhh …………….….ohhhhh …………..ohhhhhh ……………oh, God …………………oh, Goddddddddddddd!" she screamed. "Oh, God …………………..oh, God ………………….nooooo ………..no …………………oh, God ………………………….I'm cumminggggggggggggg! Arghhhhhhhh!" Trina shuddered as her body convulsed in a mind-shattering orgasm.
Minutes later, drifting back down to earth, Trina once again arched up into the slurping mouth as the man's talented tongue was now flickering up against her sensitive clit. Reaching between her legs, Trina clutched the balding head of her old landlord as she clenched her thigh muscles together to feed him her sweet juices. Again, she began to soar into the twilight zone, humping up into the old man's face. "Nooooo …………no …………….don't let me ……………..don't let me ………………………cum againnnnnnnnn …………………….ahhhhhhhhhhhhhhhhhhh!" she moaned as her body betrayed her will.
Exhausted from two powerful orgasms, one right after the other, Trina made no attempt of push off the pudgy old man as he shuffled up into position to mount her. Legs lifted high, Trina felt the thick cock being forced into her tight slip as the sweaty old man began to labor above her. She was so thankful that just a dozen or so strokes and old man Taylor began grunting and snorting out like a pig, then he wheezed and began to spew his pent-up load into her body.
Twenty minutes later, after old man Fred had lifted himself from her ravished body, Trina got dressed less her undergarments that were taken as souvenirs by the old goat. She made her way quickly upon the sidewalk to the entrance of her apartment, clutching her torn blouse and stained blouse over her naked breasts. She was so glad that none of her neighbors were within sight. Trying to hurry, Trina felt the watery cum drooling out of her dripping snatch, down her legs and even into her heels. Though she knew he had shot his cum in her, it felt as if he had pissed in her instead as his cum was so watery.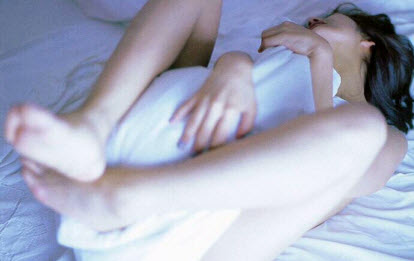 A note for her husband told him that she had too much champagne at the office party and asked if he minded that they put off their celebration till the next night. Curled up in bed, Trina felt so disgraced, not for the ordeal that had taken place but in the way she had responded then 'eaten out' by the lecherous old bastard. Still, she had to admit that she had never orgasmed twice in such a short period, nor had anything ever felt so good. Grasping her pillow, wrapping her legs around it, she shivered in recalling the feel of the old man's head between her legs as he ate her out. 'Oh, Goddddddd! Ohhhhhhhhhh!' she shuddered as juices flowed once, this time into the crotchband of her clean panties.

End of Story.