Melinda's Marital Woes
(m/f, i/r, n/c)
by
Black Demon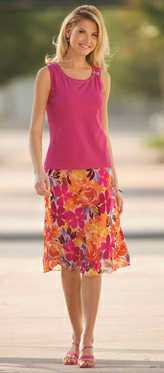 Mrs. Melinda Benton

('Dark Dilemma of a Soldier's Wife' - 1)

_____________________________________________

Standard Disclaimer:
This story is fictional and intended for adults only!
_____________________________________________
********* *********
Note: This is a story in itself. However, it is a direct spinoff to the earlier stories
of the 'Dark Dilemma of a Soldier's Wife' series


********* *********

Back then, Melinda Benton was one of the many women visiting the base and married to a soldier in the unit that was about to be deployed, with all trying to blink back the tears in hugging their loved ones goodbye. But Melinda Benton was near tears in bidding her husband goodbye as she was forced to harbor a deep dark secret to herself, for she certainly could not let her husband know that she had been propositioned by the vile MSgt. Carter, who had made it quite clear to her that it was all up to her whether her husband came back home in a body bag or not. Though not said outright, the veiled threat had been quite clear ………………….have sex with the big burly black drill sergeant or her husband would not be coming back from the war …..............…'Alive'! That had been some eight months ago now, but Melinda's mind was just wracked with guilt over having giving into the awful demands made upon her by the devious black bastard, where he had basically 'raped' her in the motel room. There was no way in which she dared to file any rape accusations against the bastard, blackmail charges maybe, but no way would rape charges hold on up. She had allowed the man into the motel room, taken off her clothing for him, but had only resisted when the bastard had pulled off the condom and forced that bared cock of his back up into her. Try as she might to remember making love in bed with her husband, but such was a blank as the only recollection of having sex was that with the brutal MSgt. in the motel room.

Eight months ago, the plan for Melinda was to drive back to the Evergreen Motel where she and her husband had spent the night together, spend the night there alone before heading off on the drive back home early the next morning. Heart thumping madly in her chest, her entire body trembling badly, Melinda wondered if should have dared tell Mark of being propositioned by his drill sergeant. 'Would he be able to do anything about it? Would it make it even worst for him in being a private and making such an accusation about his drill sergeant, giving the impression that he was making such a thing up to try and get out of the guard before being shipped out?' she had wondered. It hadn't been more than fifteen minutes after she got back to the motel room when the knock came at the door. She had stared at the door for a whole minute before answering it, knowing full well that it was MSgt. Carter there. In seeing the big man standing there, she had panted in fear as she stepped back into the middle of the motel room as the drill sergeant stepped in and locked the door behind him. Advised of the man's desire to see her disrobe so he could see her sexy body, Melinda recalled tears then flowing down her cheeks as she had told herself that she was doing it to save her husband. She had lifted her pink blouse up over her head and off her outstretched arms, then had undone the button to her bright floral skirt before undoing the zipper down the side of it, letting the garment fall to the floor and puddle around her 3" open pink heels. She recalled gulping in nervousness when MSgt. Carter advised "Lemme see those big titties ya got hiding under there, Mrs. Benton!" Undoing her lacy white bra, then peeling the straps from her shoulders, she bared her breasts for the man as she let the lacy garment fall upon her puddled skirt.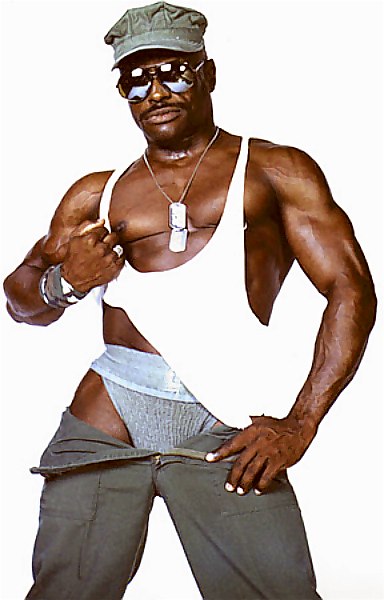 Melinda had then closed her tearing eyes and bit her bottom lip as the drill sergeant's large calloused hands fondled her bare breasts as if he was at the supermarket trying to find a pair of ripe cantaloupes. "Owwwwwwww!" she had cried out when the bastard bent down and sank his sharp teeth into the pink nipple of her left breast. She could only sob in shame as the bastard then moved over to her right breast to feast on that one. Panties suddenly pulled down over her trim waist and down her slender legs to her heels, she recalled standing on the tips of her toes when the bastard knelt down and put his face right in her golden fleece. As requested, Melinda had then unbuttoned the front of the drill sergeant's fatigues, put her hand on the bulging mound of his jockeys, she then had to pull down the cotton garment to reveal the monstrous manhood specimen. Instinctively grasping at the ebony bone that sprung out to slap her wrist, Melinda began shucking at it, then she had looked down to watch as the ebony shaft nearly doubled in size, causing her to think 'God ……………….its got to be at least a foot long!' And the thickness of it, but in in comparison to having shucked her husband the night before, Melinda concluded that it was more than twice that of Mark's in girth. Pushed down to her knees, Melinda knew what was to be expected of her, and thus she opened her mouth wide while shuddering in disgust.
After several minutes of having the tip of the bloated cockhead in her mouth while swirling her tongue around the fleshy helmet, Melinda found herself being pulled up by the hand clasping her upper arm. Dislodging her mouth from the throbbing cockhead, she stood up on her heels as she was turned about to face the bed. Stepping out of her panties, she assumed that the bed was the next stop. But after just a step in that direction, a big burly arm snaked around the front of her trim waist. What happened then occurred in a flash and had her head spinning as the brute lifted her up and flung her upside down. Then the drill sergeant had her upside down in air, lifting her up some ……………….so that her mouth was at the same level of his jutting cock. It was just unbelievable to Melinda, certainly a first for her in this position. Blood rushing to her head, she lifted her dangling arms up, then reached out to wrap her arms around the bastard's black ass for support, she then mouthed the jutting prong that threatened to poke out an eye if she didn't. What happened next was even more flabbergasting to Melinda as she realized they would be '69ing' in that awkward position. She had to admit that the bastard knew what to do with his tongue as he had her orgasming right in his mouth. In the position that she was in, and the way the bastard was lapping her up with such slurping sounds, Melinda realized that her love juices must be bubbling right up out of her cunt. Her thoughts were suddenly interrupted, for she then had to concentrate on all the slimy goo flooding her mouth and throat.
Dumped unceremoniously onto the bed, done exactly like that of a wrestler body slamming another onto the mat, Melinda was then looking up at the ceiling. Out of the corner of her eye, she observed MSgt. Carter shucking at his boner, stimulating it to get it back into action. It was then that she put up her first protest, advising "Only with a condom! This is the worst time of the month for me!" Of course, no condom had been used the night before, but that lovemaking session had been with her loving husband and getting pregnant by him would have been delightful. Melinda was relieved to see a foil packet being torn open and the dangerous prong was then being sheathed by the protective covering. And when her husband's drill sergeant approached the bed, Melinda complied with his request to "Spread those sexy white legs fer me, Mrs. Benton! There between those sexy legs of yers is the key to life or death of that punk yer married to!" And as he knelt up onto the bed and shuffled into position, Melinda was told to "Grab it, baby! Guide me into that tight little cunt of yers!" Reaching down between her body, she grasped the condom covered penis, instinctively shucked at it some before pulling and holding steady the bloated cockhead up against the opening of her slit. "Ohhhhhhhhhhhhhhhhhhhhhhhhhhhhh!" she had groaned, her body shuddering with the pain of being stretched as never before. "Oh, Goddddddddd ………...................……………….it's too bigggggggggggggg!" she cried out. "Oh, God ……….................………oh, God …………oh, Godddddddd!" she panted out as inch after inch pushed its way into her. Fingers gripping tightly at the bedspread, Melinda realized that there was so much more to go, that only about a third of the foot long monstrosity was in her so far. Large hands gripping her trim hips, the bastard then reared back and lunged into her. "Aaaaaaaaaa ………..............…………..aieeeeeeeeeeeeeeeeeeeeeeeeeeeeeeeeeee!" she had screamed as it seemed that she had been torn in two.

Melinda forced herself to accept the thick condom sheathed cock, gripping the sides of the bed as several more inches were brutally shoved up into her, but it was something that she had to endure in order to increasing the chances of her husband returning alive from the war zone. Over and over she told herself that she was doing it to have Mark return to her alive, that it was something that she had to do for him, letting his vile drill sergeant have sex with her but at least the condom would prevent her from being impregnated by the black bastard. But after the bastard had gotten his foot long specimen all the way up into her and began fucking her with his donkey-sized cock, the drill sergeant had stopped suddenly and pulled himself out of her gripping cunny. Stunned and not knowing what was happening, Melinda heard him say "Damn, can't feel a fuck'n thing wearing this rubber!" Some movement took place between their bodies and then Melinda saw the protective condom being tossed over the bastard's ebony shoulder, causing her to become frantic at realizing just what was happening as the bastard grasped her hips once again. "Noooooo ......................................noooooooooooooooo .....................................nooooooooooo, not without a condom ........................................not without one .....................................noooooooooooooooooooooooooo! Ohhhhhhhhhh, Godddddddddddddddddddddddddd ........................................................noooooooooooooooooooooo ...............................nnnnnnnnnnnnnnnnnnnnnnnnn ...............................nooooooooooooooooooooooooooooo!" she had cried out while trying to push the black bastard away from her.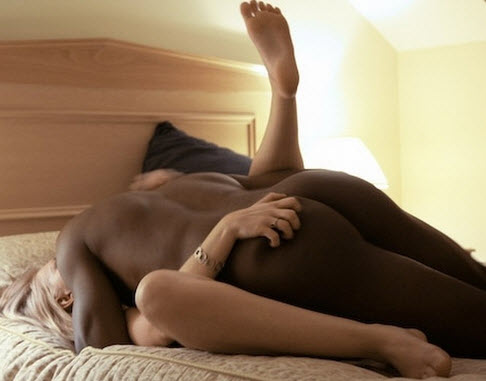 Then came the sound of laughter that would forever resonate in her mind, and then hearing the vile bastard gloat "Ya dumb fuck'n bitch! Ya didn't think I was gonna keep that fuck'n thing on, did ya? Nine months from now, ya can send hubby a picture of yer little black bastard!" And then the vile bastard reared on back only to thrust forward with all of his might, burying his thick throbbing meat all the way up into her fertile womb. It was a fuck that Melinda would never forget as the bastard continued to bone her on and on, way longer than her husband had ever lasted, and then the bastard grunted and stiffened while buried deep in her. Never had she experienced hot cum burning away in her, hot potent roe that seemed to be so acidity that it seared her innards, and there was just so much of it that it began oozing out of her well-fucked slit. Thinking that her ordeal had finally come to an end, Melinda's plan was to immediately take a hot shower when the bastard made his departure, then to rush off to the nearest drug store to purchase a potent douche. She planned on returning quickly to flush out the bastard's filthy cum and then take another hot shower to cleanse her body of him. But to her dismay, Melinda would not be able to follow through with her plans as the bastard had no intention of leaving anytime soon, for the vile sergeant had taken a one-day leave planned on fucking her till check-out time the next day the next morning. A bit later, blinking back the tears as she was on all fours in the center of the bed, Melinda let out a sob as the vile sergeant grabbed her ankle as she tried to get off the bed, announcing to her that "It's time to fuck ya like the bitch ya really are!" "Owwwwwwwwwwwwwwwwwwwwwwwwwwwwww ........................................................noooooooooooooooooooooooooooooooooooooooooooooooo!" Melinda recalled having cried out at the time, for this was her first time in that sexual position, as the black bastard held her firmly at the hips before just slamming his cock up into her from behind.


That following morning, having checked out of the motel and making the long drive back home, Melinda tried to blink back the tears but they began streaming down over her cheeks as the events of the past 24 hours played back in her mind. 'Is having sex with another man, in order to save the life of your husband, actually cheating upon your husband?' Melinda wondered as she drove along. She deduced that 'Surely it'd be considered as being blackmailed into it if the man was your husband's drill sergeant and he had assured the fact of your husband coming back in a 'body bag' if you didn't comply!' Then she wondered 'How many times? How many times did we have sex? Five times for sure .........................but that was only up till dinner time .................................................when he made me get dressed without showering nor letting me wear any undergarments so we could go and eat at the diner across the way!' Then Melinda shuddered as she came to realize that 'I can't even remember how many positions I was in much less how many times we had sex .................................or to perform some deviant sex act!' Lovemaking with her husband had always been so loving and caring for one another, kissing and cuddling in bed, touching one another up before becoming intimate and having intercourse! But with her husband's vile drill sergeant, every time it was rather rough brutal sex, with the bastard taking her in any manner that he chose to please himself without any thought for her feelings. Feeling the pain in her buttocks as she shifted positions in the car, Melinda winced and blinked back the tears upon recalling how she had frantically tried to get away when she had come to realize the bastard's intent to sodomize her. She recalled being pulled back across the bed by her ankles, forced up onto all fours, then heard the gloating bastard laugh as he basically raped her virgin ass! "Eieeeeeeeeeeeeeeeeeeeeeeeeeeeeeeeeeeeeeeeeeeeeeeeeeeeee .................................................................stoppppppppppppppppppppppppppppppppppppppppppppppp!" she recalled crying out but the only response from the bastard was another lunging thrust of his hard cock till his swinging black balls bounced against her asscheeks.

A total guilt trip it was to say the least for Melinda over the next four months, her thoughts just totally consumed over that 24 hour period spent with the vile drill sergeant in the motel room. It was not the question of how many times she had been forced to have sex with the bastard, nor the deviant sex acts she had been performed for him, but the question as to 'How many different positions was I in and the ways in which I had to have sex or perform some vile thing for the bastard?' Just in the kneeling position, Melinda recalled the following having taken place in the motel room with the bastard: 1) 'I took his filthy cock into my mouth and sucked him off till he erupted and me me gag while swallow all that filthy stuff!'; 2) 'Pushed down by the bastard onto the tile floor of the shower ....................with the bastard laughing his head off as he humiliated me with a 'golden shower'!'; 3) 'Then there was that time, after the bastard went and sodomized me, making me clean him off with my lips and tongue!'; and 4) 'Just before the bastard departed the next morning, when he forced to my knees and made me jack him off ........................right into my face, with the bastard just laughing as he ejaculated his lust out!' A second position that seemed to have been a prominent one that day was that of being on all fours: 1) 'The bastard took me doggie style that first time in that position!'; 2) 'Then of course came that the bastard brutally shoved that cock of his up into my ass and sodomized me!'; 3) 'The time I was on all fours when he shuffled up onto the bed in front of me, pulled my head back by my hair, then face fucked me till he shot off and made me eat it all!'; and 4) 'There was that time I had to crawl over him, stay in that position once my sex was over his face, where we '69'd' like that!' On and on her mind would replay things, taking in consideration her lying on her back in bed, back up against the motel room wall, up against the tiled shower stall, etc.

Of course there was a period of time that Melinda was not totally preoccupied with such thoughts, as the first six weeks after having given into the blackmail demands of the vile drill sergeant, Melinda had been consumed with worry ..................................wondering as to what should she do if found herself pregnant from that weekend for the base's 'open house'. As luck would have it, it certainly wasn't on Melinda's side as the home pregnancy tests all showed 'positive' once morning sickness hit her six weeks after the 'open house'. Although there was a chance that it could have been Mark who had impregnated her, Melinda just could not take the chance, and deep down she knew that the vile drill sergeant had been the one to have 'knocked her up' with is bastard black baby. In comparison to her husband the night before her ordeal with the black drill sergeant, the amount of semen that Mark had injected into her amounted to maybe 5% at most of what the black bastard had flooded her fertile with, and it was done twice as deep .............................right up in her fertile womb! Having already done the research as to the nearest clinic performing abortions, one with a good reputation but also economical, the address and phone number was at her ready should she need it. Discovering that she had gotten knocked up during that awful weekend, it was an easy decision to make the call and set up an appointment to have the procedure done at the clinic. Relieved of the stress caused by having been impregnated that awful weekend, guilt still racked at her in the knowledge of having allowed another man to have sex with her, even if it had been done to better assure her husband returning alive from the war zone.

Some six months plus into Mark's deployment, Melinda often wondered as to the dangers her husband faced each day in the war zone, continuously praying for his safety and hoping that the extreme sacrifice she had made on his behalf would pay off in his safe return home. With the national economy stagnating, towns around the military bases that had troops on deployment were naturally suffering the most. The deployment of troops from such a base meant that all businesses would naturally suffer just due to the reduction of people in need of services, especially services like a barber or hairdresser. Employed with a real estate management firm, Melinda's primary responsibility was showing rental property managed by the firm to prospective tenants. Even the firm that she worked for was suffering from the deteriorating real estate market, simply by the fact that there were less people in town available to look for new digs, coupled with the fact that such a decision to buy or rent a place normally came about by mutual consent of husband and wife. With one spouse off on deployment, the other left behind with the children would normally put off making any decisions regarding real estate sales/purchases or rentals till one's return home. Thus, all salaried staff for the real estate company that Melinda worked for were faced with a 20% cutback, working four days rather than five, that way any layoff could be avoided. Rather than seeing anyone going into the unemployment line, all the salaried employees accepted their fate, but still all would face some hardship from the reduction in pay each month.

On their last phone call by satellite connection some ten days earlier, Melinda had relayed the news of the 20% cut back that each of the salaried employees had to take to prevent layoffs, but then Mark also gave her the bad news of his own cutback coming from his private employer. Mark had indicated having just received the news in the form of a letter to him advising that basically the finance company that he worked for was going through the very same process of her company was to keep from hurting any one person by a layoff. With both of them suffer a 20% cut in pay, things were looking a bit bleak but Melinda told her husband not to worry about things but to take care of his own welfare out in the war zone, that she'd handle things on the home front. But in truth, that double pay cut made it seem as if the townhouse they had purchased a couple years back was to be rather unaffordable unless perhaps she took in a boarder in the time being till her husband returned and they could get back on their feet. Melinda had mentioned to her husband on the phone that she might see if there were any part-time jobs that were available at nights or on the weekends, but in reality even such part-time jobs were nearly non-existent in this very trying economy, making that aspect a rather dim hope.

Melinda was looking forward to the next morning, when Mark should be calling her once again if the unit was not on patrol, as the townhouse phone rang and she picked it up. Puzzled as it was a woman identifying herself as 'Pearl' who advised her that "Yer husband's drill sergeant .............Carter ..................told me to give ya a call as yer in need of a part-time job! He highly recommends ya .....................so ya can start this Friday night from six in the evening till three in the morning! Same goes fer Saturday night! It's minimum hourly wage which ain't shit but from what Carter tells me, ya oughta be hauling in quite a bit of dough in tips each night!" Melinda stammered out "What .....................what kind of job is it? What do I have to do?" The woman on the other end just cracked up laughing, replying "Carter was sure right about ya ..................................as innocent as can be! Sweetie ..........................this is a whore house! Ya jist let those 'John's' have a go at ya and ya'll hav'em all coming back every week to see ya! And with Carter giving ya a 5* recommendation, knowing him that big boy really got off on ya ...........................he really digs ya! From what Carter tells me .............................those 'John's' will be dropping money as if it's going out of style for a chance to bed ya!" "I ......................I can't do such a thing ........................not a job like that ......................no matter how desperate things get!" Melinda stammered out. Then the woman on the line advised "Don't think ya got much of a choice here! Carter owns 60% of this joint but we split the profits 50-50 since I'm running it and keeping the business going while he's away! Told me to tell ya that yer down-payment is all gone now as he saved yer hubby's ass twice last week! And as we're currently short of 'talent' here, yer needed here on weekends! Carter said fer ya to ask hubby about, tell him ya had some kind of premonition or something ..........................first one was a bobby trapped car that he was getting near to ................................the second was a house that he was about to enter!" And when the conversation was about to come to an end, Melinda was advised "Gimme yer email, sweetie ....................I'll give you a run down on what you need to bring with ya on the nights ya work!"

That next morning, Melinda breathed a sigh of relief in hearing her husband's voice on the line and seeing him on the monitor, but then her body shuddered in fear as she wondered just how accurate the information was from the phone call that past night. "You look worried honey! What the matter?" her husband asked of her as he too could see her on his monitor. Lost for words, Melinda stammered out "It ..................its just ......................just some weird feelings I've been having ..........................like a dream or nightmare .............................maybe a premonition .................................one last week that you were close to getting hurt badly as you approached an abandoned car while on patrol!" "Wow, I must be sending you pretty strong vibes from way over here ..................................but don't worry at all as MSgt. Carter keeps a good eye out on me ............................told me to get back and I did ...........................before everything went up!" her husband replied. Then Melinda added "And then there was a more recent one ...........................where the house was booby trapped and you were near it!" "Wow, honey, I don't believe this ................................but don't worry as MSgt. Carter was calling all the shots and told me to pull back and we sent a robot in ............................so that saved me!" As they continued talking, the topic eventually was brought up by Mark as he advised her "MSgt. Carter says he's looking for part-time help at a business that he has a stake in! When I had mentioned to him of both our private salaries getting docketed 20% each, he said he'd put a call into a gal named Pearl and she'd call you about the job! It's a rather new seafood restaurant company out near the airport area called Pearl's Oyster Hut or something like that! The Sarge showed me the website on the internet and it looks like a real nice place to hang out! Sarge said they need an attractive hostess to seat people and says you'd certainly fit the bill - says for you to dress nicely like when he saw you as the base's 'Open House Weekend' - y'know, nice dress with heels!" Indeed it was named Pearl's Oyster Hut as Melinda had learned from the phone call the night before, where oysters on a half-shell were the specialty where one entered the establishment, but a different kind of raw oyster was to shucked and served up in the back rooms - namely her panties being peeled off her trim legs so the 'John's' could slurp up the raw oyster located between her legs!

Married for three years prior to Mark's unit being called up to active duty, on average Melinda and Mark made love to one another around three times a week, with each lovemaking session being one of true love and caring for one another. The last time that she and Mark had made passionate love together was the night before the base's 'open house' with children of the soldiers in attendance along with spouses or significant others. When the 'open house' came to a close, all the guests headed on home or to the hotel/motels before take flights back home the next day. Prior to attending the 'open house' on the military base where her husband was stationed, Melinda mind had tried to register each and every second of her time with her husband while making love to one another in the rather rundown motel room, something that would have to last her till the unit returned from abroad. Try as she might to bring back those memories with her husband, Melinda could see the image of that run-down motel room, able to visualize herself in the room having sex and moaning out as the thick cock sliding in and out of her cunny had her skyrocketing into outer space with a mind-shattering orgasm ...........................however, the image of the man atop of her was not that of her handsome husband but instead that of the lusty master sergeant that headed the unit! Forced to allow the black bastard into the motel room while her husband was confined to the base with the other soldiers, Melinda had no choice but to have sex with the vile bastard or surely her husband would be coming back from the war zone in a body bag.

Having heard confirmation of her husband's two close calls that he had last week, Melinda knew that she had no option in the matter of that so-called part-time job at Pearl's Oyster Hut, that she would not be serving up any type seafood but instead be spreading her legs for sex in the back room. Knowing what was in store for her, that it would involve sex without use of a protective condom, Melinda had immediately gone to see her gynecologist and got herself on the pill to remove the worry of being impregnated by one of the 'John's'. She certainly dreaded having to spread her legs for other men, but what could she do as the consequences of refusing to do so was totally unacceptable as she truly loved her husband and did not want him getting killed. Knowing what her part-time job would entail, Melinda planned on downing several glasses of vodka late that afternoon, a desperate attempt to numb her mind and not having to contemplate what she would be made to do to please the paying John's. Pulling up the website to Pearl's Oyster Hut on the internet, the premises certainly did appear to be a rather nice restaurant, with various of the dining area and bar filled with happy looking couples as customers. But Melinda correctly surmised that such were merely staged photos to make it appear to be a legit operation and not that of a brothel. She looked at the rather handsome and attractive men appearing in the photos, wondered if any of them would be her 'Johns' that Friday night, hoping that such would be the case for the 'Johns' that paid for her services that weekend - a thought entering her mind that if she did have sex with any of the men in those photos would surely help erase the image of that last man to fuck her, that of the burly MSgt. Carter.


Reading the email that came from Pearl's Oyster Hut, Melinda shuddered upon reading "Dressing attractively is a must! Pack a bag or small suit case - suggest 3 nice dresses, 3 pair of heels, and a half dozen panties and bras - cause some of those sick Johns like to get off by cumming all over your clothes or undies, maybe even in your heels!" The email laid out her shift hours and Melinda was told to get there early so she could get dressed for her first John to be serviced. Heart beating rapidly and racing, Melinda felt her stomach turn as she looked at the email once again, thinking 'God ....................am I going to have to satisfy such animals?' Picturing her nice dresses, lacy panties and bras, maybe even her heels streaked with male semen, Melinda cringed with disgust at the thought of strange men soiling hr personal items as they got themselves off. She then told herself that she'd dispose of those soiled garments when the night was over, unable to conceive of using them ever again. It then dawned upon Melinda that getting her garments soiled should be the least of her worries, far less despicable than having strange men ejaculation on her body, much less deep inside of her. 'Oh, God ..................................at least I got myself on the pill ...................................at least that eliminates the risk of getting impregnated by some 'John'!' Melinda concluded. She shuddered once again, now picturing her fingers webbed with sticky semen, cum in her hair, and worst yet feeling hot sticky filth being spurted up in her by the paying customers.


Arriving a bit early, trembling and panting for breath in nervousness, Melinda felt her heart thumping in her chest as she sat in the car while observing male customers get out of their cars to make their way into the entrance of Pearl's Oyster Hut. During those ten minutes in her car, body trembling and stomach queasy, Melinda observed three Latinos, two Caucasians, and two blacks parked and entered the establishment ........................causing her to wonder if she'd be entertaining any of those particular men later that evening. Legs feeling like jelly, Melinda sat there in the car trying to gather up enough nerve to get out and make her way into the establishment. With a single attractive young blond woman pulling up and getting out of her car toting a small suitcase behind of her, Melinda wondered 'Does she work at Pearl's? Why would an attractive young woman with her looks and beauty do something like 'selling' herself to men? Does she have a fiance or is she married?' Melinda quickly observed that the young woman's ring finger was bare, but then realized such made total sense if she was engaged or married for she too had taken off her engagement ring and wedding band when she drove up, putting them in her purse as that seemed to be the ultimate disgrace .................................wearing the engagement ring and wedding band, items of being betrothed to her husband, while having sex with other men! Uncapping the bottle of vodka that she had brought with her, Melinda then downed two straight shots of the potent liquor in order to drum up the courage for the task that lay ahead.


As the beautiful blond approached her car, Melinda finally got up the nerve to get out of her car and asked "Do you .................'work' ...............here?" The beautiful young blond turned to smile at her and nodded a 'yes' before verbally responding ""You must be the new gal starting tonight!" As Melinda got her suitcase out of the car and approached the young woman, her co-worker-to-be extended her hand to introduce herself "Hi, I''m Gwen!" "Melinda!" she responded while extending her hand to greet her co-worker. "Nervous, huh? I know exactly how you feel! I was literally shaking like a leaf when I started three weeks ago!" she was told by Gwen, who then added "C'mon, follow me and I'll introduce you to Pearl! I'll show you around the premises so you can get yourself settled in!" "Th ......................thanks so much! I ...................I just couldn't ...................find the nerve!" Melinda advised the young woman. "You're married, aren't you?" Gwen asked of her, causing Melinda to blink back the tears with her secret so easy uncovered. Then Gwen patted her on the back to console her, telling her "You'll be okay, honey! I'll let you on as to how I do it ........................It'll get you through the night!" As they stopped between cars, Melinda's wrist was grasped by Gwen and two pills were placed in the palm of her hand as her co-worker advised "Down these with a straight shot of whiskey! It'll make you a bit loopy and then you just pretend that it's your husband having sex with you in bed! Anyway, that's what I do to shut things out, especially when some fuck'n sick 'John' is doing it to me!" "You're married too?" Melinda inquired of her new found friend, who then nodded a 'yes'.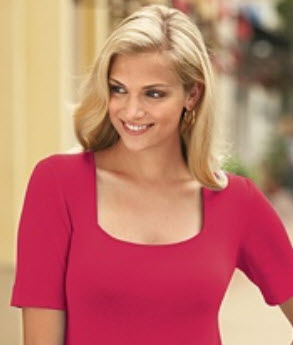 Gwen Sailings
('Dark Dilemma of a Soldier's Wife - 5')

With each of their respective husbands merely leaving home on weekends once a month for National Guard duty, reporting at Camp Benton that was located off I-75 in the mid-eastern part of the state, the unit was comprised of men and women from within some 150 miles from all directions around the Camp. Thus, there were no social gatherings for the spouses to meet and get to know one another. That 'Open House' on the base before the unit headed overseas, it was just too hectic to be meeting others as each wanted to be with her husband or significant other before kissing their loved ones goodbye for the next year of so till the deployment ended. Thus, at the moment, neither Melinda nor Gwen knew that both their spouses were in the military and serving in the very same unit out in the Middle East. Gwen Sailings had been forced into taking this job some three weeks ago, afraid that her husband would not return home alive, especially when she had learned of the close calls that he had gotten into. Thought that she had previously fully paid the price for his safe return, that of having had sex with the Msgt. of her husband's unit prior to their departure, to Gwen's dismay she found that such had been turned out to only be a down payment. As for Gwen, those pills that she had just furnished to Melissa certainly had helped her out when she started work at Pearl's, allowing her to picture husband's image in her mind and then she could pretend that it was his cock fucking in her cunny or slicing in and out of her mouth! Gwen naturally worried that somehow her husband would find out of her side line job, something that she had never mentioned to him, especially as that was required of her to perform her job ...................................that of having sex with men who paid for the pleasure of her charms!

In their slow and short walk across the parking lot to Pearl's, Gwen was told by her new co-worker that she was taking the job as both her and her husband's jobs had each gotten a 20% cut in order to keep everyone employed and no one losing his or her job, adding in that in a sense it was due to 'sheer desperation' as to her willing to take on such a job as this. But such had been only part of the truth as to her needing to take on this job, Melinda could not bring herself to mentioning the threat of her husband's life depended upon her 'spreading her legs of other men', as demanded by MSgt. Carter who was in command of her husband's unit out in the Middle East, telling Gwen that "I've only told my husband that I'm taking on a job as a 'hostess' at a restaurant!" Melinda then learned from Gwen that it too was 'sheer desperation' that she was forced to take on this job, but nothing was mentioned of her husband not knowing of her job nor that he was away overseas with a military unit in the Middle East. Little did Gwen and Melinda know just how much they had in common, that both of them had: their husbands in the very same military unit out in the Middle East but different platoons; that the very same MSgt. Carter had gotten each of them to trade sex for the exchange of their husband's coming back alive from the war front; and that now each of them were whoring out their wares at Pearl's Oyster Hut.

Gwen could not picture the likes of Melinda Benton being so desperate as to take on a job as this, even though she had mentioned her monetary problems, thinking that 'Surely, her desperation couldn't be any worst than mine! I'd never take on such a degrading and humiliating job like this if Ben's life didn't depend on it!' Gwen then thought 'With this being her first night, Pearl will surely be having her 'entertain' her Johns in the Magnolia Room and selling seats in the Sports Room so they can watch her being broken into the business! It'll be best that she later find this out on her own, when it's all over and done with, otherwise she'll probably freak out if I tell her about it now! At least she'll get a percentage of the take on what comes in from the Sports Room!' For Gwen, only when she was about to depart that first evening that she had learned that some thirty other men had witnessed her shameful ordeal that first night on the job, recalling just how degraded she had felt when the first black John made her take his big cock into her mouth and began face fucking her, how she had tried to pull away but couldn't due to his thick fingers entwined in her silky hair ...........................and then the bastard had cum in her mouth, not letting her go till she swallowed all his filthy semen ........................................after she had gotten up off her knees to rush to the bathroom, making it there just in time to puke her guts out in the toilet bowl!

Upon entering the establishment, Gwen led the way towards the bar as she followed, then Melinda was introduced to Pearl who was serving as bartender, at which point Gwen had advised her 'I'll be in the back where it's marked 'Employee's Lounge'! Meet me back there when you're done and I'll show you around!" At that point, Melinda was standing next to the bar with Pearl behind it and a dozen men sitting and drinking around the bar. It was then that Pearl was to about to introduce her, but first telling her to "Step out in the open, honey! Away from the bar some!" Complying, Melinda nervously smiled as a dozen pair of male eyes were upon her as Pearl made the introduction "Gentlemen, meet Melinda who'll be starting work here tonight!" "Spin around, sweetie! Show these horny toads what they'll be missing if they don't pay ya a later!" Melinda was told, to which she turned beet red while complying with Pearl's instructions to spin about on the floor. With her wearing a pair of slacks and tennis shoes at the moment and still getting wolf whistles from the crowd, she then heard Pearl advised the men at the bar "Nice long legs, huh fellas! Yer gonna have to pay if'n ya wanna see her without her pants on!" Allowed to leave the bar area, Melinda felt her heart thumping in her chest as she made her way back towards the 'Employee's Lounge'. Seeing Gwen as she entered the lounge, Melinda eagerly reached out for the glass filled with an amber color liquid that her friend was handing her. Getting the two pills out of her pants pocket, she then downed them with the drink, shuddering as the bitter smokey taste instantly made her feel warm all over.

Melinda learned that there were four middle age women now working Sunday to Thursday evenings, with Friday and Saturday nights making way to deliver 'fresh meat' for the lusty male customers. As the time flew by and it was nearing the start of their work shift, now just moments before 6 p.m., Pearl peeked her head in the door with a wide smile to advise "Gwen, Old Man Drummen is anxiously waiting to be your first customer again! Better bring a couple of wet wash cloths with you, heh, heh!" Melinda saw her friend cringe and sigh with disgust before being told by Gwen that "On my first day here, after I was introduced to the men at the bar like you were, the old boy told Pearl that I was the spitting image of his daughter-in-law and quickly paid her to be my first customer! Can you imagine that and he pays for two stints up front each time so he can later take a pill to get himself up a second time to do me! He must be over 70 years old ......................sick bastard! His wrinkled bony hands make me cringe when he strips me naked and feels me up! Guess his daughter-in-law's name is Terri, cause that's what he keeps calling me when feeling me up and telling me to lick his wrinkled old balls! Bastard gives me the creeps! He strips me naked each time, makes me lie on the bed and then starts sucking my breasts before making his way down between my legs! At that point he's ready to pop, shuffles up the bed to straddle my face, makes me take his wrinkled old balls into my mouth so he can jack off all over my face! And after he's done and I'm in the bathroom cleaning up, the old boy downs his pill so he can get it up again ...............................then I take his shriveled up cock into my mouth to get him hard again ..............................so he can fuck me while pretending I'm his daughter-in-law!"

With Gwen about to leave the lounge, the door opened and an attractive young Asian gal walked in announcing that 'Traffic was sure piled up on the 93 today!', then Gwen made the introductions "DeAnn .......................this is Melinda! This is her first night on the job! I shared with her a couple of the pills you introduced me to, so you might brief her on how and where to get them cheap if she wants them!" Then to Melinda, Gwen advised "DeAnn's the youngest of us all but the old-timer here among there three of us .............................started the week before me, when they started up 'Fresh Meat Fridays and Saturdays'!" With Gwen exiting the lounge to collect her old John, DeAnn advised her "Yeah ..................guess it started with the guys telling Pearl that the establishment needed some 'fresh meat'! Guess it must be working as it's gotten busier and busier since I started working here!" It was then that DeAnn relayed to her as to how to go about getting a prescription for those drugs, telling her of a clinic nearby that were quick to write you a prescription as they were just looking to bill for the office visit. In asking about Gwen's situation, Melinda learned from DeAnn that she really didn't know much about her co-worker, relaying that each of them have their own personal reasons for undertaking this kind of job. Thus it became clear to Melinda that each gal clammed up when it came to divulging any personal info, not wanting to share as one would in any regular type of job, keeping whatever secrets she had to herself, and thus she thought it best for herself to do the same.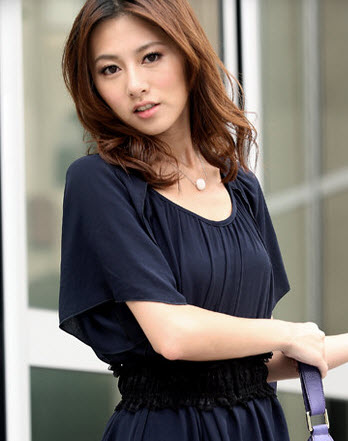 DeAnn Kawakami

('Dark Dilemma of a Soldier's Wife - 4)

For 22 year old DeAnn Kawakami, who celebrated her birthday just a before starting her job a Pearl's, lived up north off of Hwy 93 and an hour's drive from Pearl's. Single, unmarried but engaged to a Cpl. Ted Dawson who just happened to be in the very same unit as Gwen and Melinda's husbands, forced to take on this weekend job at the insistence of one MSgt. Carter. Like the other gals, DeAnn did not want to see her handsome fiance returning home in a body bag from the Middle East conflict. To gain the favor of MSgt. Carter's overseeing her fiance's safety in the war zone, she too had exchanged sexual favors to assure to safe return of her loved one. If they were to learn of their loved one's connection, all being in the same military unit overseas, they'd have learned that the devious MSgt. Carter had more than one promise to keep out in the war zone. But if each were to compare ordeal with the big black sergeant at the No-Tel Motel, it would be discovered that DeAnn was the first to be whored out other men, taken across the parking lot to the tavern where bastard had the Mexican bartender come back to the motel for a threesome. And for the next twelve hours, men from tavern kept making their way over to the motel, handing the bartender some case for a chance at their new 'puta'! Dozens of Latinos had emptied their lust upon her once innocent body, truly making her a filthy 'puta', which DeAnn later found out 'puta' translated into English meant 'whore'! Humiliated and degraded to say the least at the hands of the vile black bastard heading her fiance's military unit, DeAnn had then thought that she had done all that was possible and was mentally tortured at having had sex with dozens of filthy men that weekend. And then a month ago came that call from Pearl of her fiance's close call and being saved by MSgt. Carter, to which she did confirm with her fiance by saying she had a dream about it the other night, to which DeAnn made the decision that she would take the weekend job at Pearl's to assure Ben's continued safety out in the Middle East.


Little did Melinda know that her first night working as a hooker at Pearl's Oyster Hut had been planned and coordinated from thousands of miles away in the desert sands of the Middle East. Being so far away and a heavy sports bettor, MSgt. Carter often had to call in favors, especially on losing weekends and being able to pay off his bookie. But having built up a reputation of always coming up with the dough to pay off his debts, Woody 'The Bull' Martin always let him slide a week or so for him to get the funds over to him to cover his bets. With the likes of the lovely Melinda Benton going to work at the whore house, giving his 350+ lb bookie the privilege of breaking the beautiful bitch in would serve to give him some added favors in the future and would certainly be the perfect guy for the job. Her husband's vile master sergeant had planned it all on making her introduction into the world's oldest profession a night that she would surely never forget or be able to get out of her mind, having instructed Pearl as to the agenda and to make the call to Woody that he'd have the honor of breaking in this lovely blond beauty! On his end out in the desert of the Middle East, Carter then had it timed to perfection where he'd tell the guys in the communication tent to take off as he'd handle their shift as he was expecting some confidential communication to come in ........................a direct web feed from the Magnolia room at Pearl's Oyster Hut!

Out of her jeans and tennis shoes, Melinda was now very nicely dressed in a yellow dress and white heels, sitting nervously on a sofa in the lounge as she awaited for 6 p.m. to arrive and her shift to start. At 5:57 p.m. the door to the lounge sudden swung open with Pearl sticking her head in once again, advising "Melinda, you can bring your things to the Magnolia Room!" As she got up and followed Pearl to the room, it was then that Pearl advised her "I should've called you last night ...............................after getting a call from our mutual friend out in the Middle East! Appears Carter owes a buddy of his a favor and is giving him doing the honor of being your first customer for the night! So you won't be needing all the clothing I's told ya to pack ...........................seeing that yer jist gonna have one 'John' the entire evening! He's got ya fer the whole evening .............................all eight hours .........................till 2 a.m.!' With Pearl opening the door to the Magnolia Room for her, Melinda was then advised "You go and make yourself comfortable while I go and get Woody fer ya!" As she began hyperventilating a bit, Pearl then reached out o rub the back of her neck, telling her to "Relax, sweetie! I's hear that ya went and gave Carter a good ride ...............................so Woody ain't gonna be the first guy other than yer husband to git in yer panties and fuck ya!" Melinda could only swallow in shame at knowing that this woman knew of her getting fucked by that black bastard in the motel room. "Jist to brief ya a bit on Woody .........................he jist loves a young innocent looking beauty like you! Yes sirree .............he's loves taking off a gal's clothes fer her ....................and he's gonna want ya to git on yer knees to suck off that fat dick of his!" she was told as Pearl gave a giggle, laughing at her plight.


A few moments of pacing back and forth in the room, Melinda stiffened at the sound of heavy foot steps with the door then opening, and she nearly gasped aloud as the big black 'John' came walking into the room. Upon realizing that it was MSgt. Carter behind all this in setting things up for her first night, Melinda should have known that he'd pick the fattest and most undesirable black bastard to do the honors of making her a whore. 'My God ...............................the fat bastard must be at least 350 lbs. ............................how gross!' she shuddered in disgust, trying desperately not to visibly show her feelings. Door closed and locked by Pearl on her way out after making the introductions, Melinda thought that she might just throw up when the bastard touched and caressed her body. Melinda then found the truth to Pearl's words as the fat bastard first caressed her arms, down to her hands and then her fingertips before moving about and around her. She then felt his pudgy fingers at the back of her neck trying to undo the clasp of her dress, once done those thick fingers of his had grasped the tab of her zipper and he was drawing it down the back of her dress. Melinda stood there frozen to the spot as the pudgy hands pushed the unzipped garment off her shoulders, causing the garment to slide down her arms and a thug at hip level had her yellow dress puddled upon the carpeting around her white heels. Clasp of her bra undone at back, shoulder straps pushed off her shoulders, then the lacy white garment fell at her feet upon her puddled dress. Unbeknownst to Melinda, she stood facing a couple of webcams with one transmitting her humiliation across the way to the Sports Bar where thirty some paying customers watched as Woody's fat thumbs flicked over her budding pinkies. In addition, the second webcam was transmitting the event live to Middle East where MSgt. Carter was smiling widely as his bookie buddy played with the cringing beauty's pink nippies!


For Woody the Bull, this was one fantastic bonus being bestowed upon him by his buddy serving out in the Middle East, all thanks to his helping carry any losses till Carter could get the money sent over from wherever he was stationed. Currently, an IOU from Carter was on the books for $700 when he got the call from 'The Sarge' to lay down a couple big bets for the upcoming college games for the weekend. And in exchange for Carter's debts, his army buddy sprung him a good one by advising "Bull, I's knows I's owes ya ................................so this Friday I's arranged fer the time of yer life at Pearl's .................all on me! Jist be sure to show up before six at Pearl's ..........................cause ya's gonna have the honor of breaking one sweet Army wifey into becoming a hot little whore!" Opening up the attached pic that Carter had just sent to him, Woody gave a loud whistle at the beautiful blond that his buddy was giving him as a token of his appreciation, then listened as to what Carter of him in regards to breaking this beautiful little bitch! Hearing the few details of what Carter's instructions were to him, Woody chuckled in learning that there were really no-holds barred to him in doing this sweet little bitch, in fact Carter wanted him to degrade and humiliate in every way possible ............................the more degrading and humiliating ....................the better! "Jist be sure all the action can be viewed from the far side, or dimly lit portion of the room, where a webcam would be transmitting the show to the Sports Bar and a second one would sending the show over to him overseas!" was was what the instructions were.


When Woody had put his hands on the smooth ivory skin of the lovely blond, his cock twitched with excitement upon feeling her body tense up at his touch, feeling her body trembling as he caressed her. As he began to unzip the back of her dress, Woody had taken the opportunity to move her just a bit so that she was directly facing the back of the room where the webcams were transmitting all the action to the Sports Bar and to Carter overseas, and as he nuzzled the back of her neck ...........................he felt the tender pink buds begin to harden from the unwanted thumbing that he was giving them! "Damn ..........ya's got some real nice titties, sweetie! Ya like me playing with them like this? Ahh, from the feel of yer nipples getting long and stiff ...................I's think ya's gitting all excited with me touching ya up, huh, sweetie!" Woody taunted the shivering beauty as he pinched and pulled at her now elongated nipples. Knowing that everyone was watching as he looked straight ahead to where the webcams were located, Woody stuck out his thick wet tongue and licked up the length of her neck like a dog would, causing Melinda to wince and cringe in disgust before the cameras.


Upon hearing her begin to sniffle in shame had Woody smiling widely in triumph, knowing that Carter and the fellows watching this were enjoying the show. As he continued to fondle her breasts with his left hand, while slowly sliding his right hand the front of her body, middle finger going over her belly button and then the tip of his thick finger was trying to get in under the waistband of her lacy white panties. Front of her panties all puffed up due to his fat pudgy hand in them, Woody then brutally shoved his middle finger up into her cunny, causing Melinda to give out a loud 'yelp'! And as he began to frig her cunny with his middle finger, Melinda began to whimper loudly, to which Woody loudly taunted her with "Quit yer fuck'n whimpering, bitch! Ya wanna be a whore ..........................then ya's gotta be able to please a guy any which fuck'n way he wants! Being a whore means that yer jist a fuck'n CUNT ..............................that's right .............................just a fuck'n CUNT!" Seconds later Woody was pushing the lacy garment down over her trim hips, then it was soon fluttering down her sexy white legs to end up puddled around and over her white heels.


Getting her on the tip toes of her heels as he frigged her with his middle finger, Woody loved feeling her arch up and hearing her gasp aloud while throwing her head back against his shoulder, causing him to smile widely as he could just imagine the the audience going wild at the scene. Feeling her lurch upwards, shuddering uncontrollably before lurching up once again, then more shuddering before she went limp against him. Pulling his hand down and finger out of her juicing snatch, Woody then gave the audience 'the finger', showing them them his dripping wet digit. Next would be some fun and games for Woody as the beautiful bitch rested her head against his chest ....................with Woody left hand moving up from her breasts so he could use his thumb to press down upon her chin. Then she was struggling against him, trying to get away after he had stuck his slick middle finger into her mouth as the bastard laughed and gloated "What's the matter, sweetie ..........................doesn't it taste good?" With that, Woody pulled his finger out of her mouth and put it into his to lick it clean, then commented "Damn, so sweet ............................so fuck'n good!"


Stepping to her side and then turning her towards him so the audience could get a good look, he continued holding her arms to keep her knees from buckling under her, then pulled both hands up to his chest. Once she gained back strength to stand on her own, Melinda was then told "Your turn, honey! Now take off my clothes for me!" Shirt peeled off, pants undone to which she had to help him step out of them, then she had to kneel down to untie his shoes and peel the socks off his fat feet. Now only one garment remained and Melinda reached up to pull down the pair of drawers over his obese belly, and in doing so revealed the thick piece of meat dangling down from between his legs. Looking up and seeing the bastard's boner throbbing and thickening before her eyes, it was as if Melinda became mesmerized as she watched it grow longer and longer, then she reached up to wrap her trim manicured fingers around the thick sticky flesh. Having grabbed the fat dick in her hand, fingers encircling the circumference so the thumb and tip of her middle finger touched, then slowly their touch became separated and fingers forced farther apart.


Cock fully hard and at the ready from the wanking the beautiful little blond, Woody reached down to peel her trim fingers off off his throbbing boner, then with a wide grin ordered her "Suck me, sweetie ................................and no, ya can't use yer hands!" First came the very puzzled look on her beautiful face, then that of disgust as she realized just how a ridiculous a position she'd have to get into in order to mouth his filthy cock. Forcing herself to do whatever she needed to in order to please her 'John', the audience watched intently at the degrading scene of Melinda on her hands and knees bending her head down, crooking her head upwards in order to take the bastard's bloated cockhead into her mouth. Cock finally enveloped by her pink lips and with Melinda raising her head up, Woody now had her right where he wanted her, then he began to inch back slowly on his fat feet. As her beautiful baby blue eyes looked up with a confused look, Woody smiled and chuckled loudly "Come along, sweetie ............................c'mon .......................that's it .........................that's it .............................lemme sit down on the bed here!"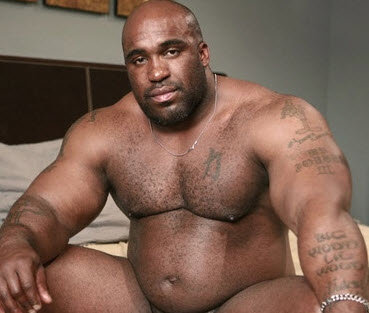 Woody 'The Bull' Martin

Wanting to give the audience a good show, Woody spread his legs wider to be sure the webcams caught all the action, smiling widely at the audience as he looked down upon the beauty on all fours while clad only in her white high heels. "Ahh, my cute little pussycat ..........................that's it ....................lick it .........................keep licking at it! Oh, yes ....................the tip of your tongue is driving me crazy! Ah, yes .............................oh, sweetie ...........................ya'll soon be lapping up all that tasty milk I's got store up fer ya!" Woody panted out to taunt her and for the audience to hear. "Oh, yeah .......................oh, yeah .........................that's it ....................that's it .....................tease my pisshole with the tip of your talented tongue ............................yeah .........................yeahhhhhhhhhhh!" he panted out in pleasure. Legs spread out even wider, Woody reached his arms out to grasp the back of her head with the palm of his hands, thus preventing the succulent beauty from pulling away from him. As she tossed her head from side to side in an attempt to pull away from him, Woody held her firm as he yelled out "Here it is ....................aah, yeahhhhhhhhh ..................................cumminggggggggggg ......................................eat it ............................ah, yeahhhhhhhhhhhhhhhhhhhhhhhhhhhh .....................................ahhhhhhhhhhhh!"

Like a fish having just been hooked, the beautiful bitch in the palm of his hands wiggled about to and fro to spit the hook ......................in this case to spit out the thick bloated cockhead between her pink lips! Woody laughed loudly, just loving the fight the beautiful bitch was putting up, and so he taunted her even more with "What's the matter, little lady? Ya don't want a 'John's' cum in yer mouth? Shit .......................that's one of the first things ya gotta learn to handle ...............................ya gotta at least act like it taste okay .................................not cringe or looking sick to yer stomach when a guy shoots some hot cum in yer mouth .........................................ya gotta keep going down on the 'John' ..............................going down on him like ya really want him to cum in yer mouth?" With her silky blond hair entwined around his thick stubby fingers, Woody had her firmly in his control as he pulled and pushed at her head, face-fucking the beautiful little bitch! Putting on a good show for his buddy overseas and also knowing there was thirty or more guys across the way cheering him on, Woody wanted them to see his staying power as the struggling beauty kept trying to get away and toss this very bloated cock from her mouth before he went and popped his swollen nuts ...........................but he was certainly not about to let that happen!

Finally, in the way that he kept the struggling beauty from pulling away a fraction of an inch and the way in which he had just thrust his head back to bellow out a loud moan, the entire audience watching just knew that Woody the Bull had just popped his big balls and now spraying her tonsils. Moments later, all was still with the blond bitch still on her hands and knees but the fingers in her hair had her head tilted upwards towards the gloating Woody the Bull. With the guy in charge of the webcams zooming on in, Carter and the audience across the way got to see the look of panic in the beauty's baby blue eyes as her cheeks were bloated up with all the cum Woody's nuts had churned up and spit out .......................something that the whore-in-training desperately wanted to do herself! There was no leakage due to Woody's thickness and then the gloating bastard was advising "Swallow it bitch! Ya gotta learn to eat a guy's cum! Swallow it or yer gonna be like this fer another hour .........................cause ya ain't gonna waste my cum by spitting it out!"

As the struggles of the petite blond finally came to an end, body first slumping in defeat and then the sudden shuddering spasms of her body told it all to the viewing audience ...........................that she had forced herself to swallow Woody the Bull's hot slimy load of cum in order to rid herself of his thick cock! With her swallowing it all, with Woody telling her "Show me!" as the bloated cock head exited her mouth with a loud 'POP', the nauseated beauty gave a lurch as one hand went to her belly while the other going to cover her mouth. Petite body lurching and shuddering, it became apparent that she was about to lose it all right then and there if Woody didn't let her up ......................but he did let loose of her hair as the beauty stumbled to her feet in her attempt to make to the bathroom in time. High heels clacking as the young wife ran off to the bathroom, camcorders switching to those in the bathroom, everyone got to see the nauseated beauty losing it all just as she managed to get her head over the opening in the toilet seat .................................."Araackkkk ..................................arrrcccckkkkkkkkkkkkk ...............................arrrrcccccccckkkkkkk ....................................dolllocckkkkkkkkkkkkkkkkkkkkkkk!"

Moments after having flushed the toilet, Melinda continued to remain there, still sitting on the tile floor as she wasn't sure if her churning stomach would want to expel even more of its contents. She felt so soiled and sick to her stomach after having been forced by the ugly fat bastard to swallow down all of the filth he had ejaculated into her mouth. The feel of the gooey slime making its way down into her belly was just so horrid, with her stomach rebelling immediately when it began to form a lake in her belly. Suddenly, heavy padded footsteps were heard behind of her, then familiar thick fingers were being wound into her hair once again. "Owwwwwwwwwww!" she yelp as the bastard was pulling her up to her feet, walked over to the sink and told to wash her mouth out. That accomplished, Melinda found herself being led back into the bedroom with the strong hand gripping her hair and pushing her ahead of him.

Having being pushed onto the bed, clad only in her white heels with her pair of lacy white panties caught around her left ankle, Melinda felt the bed sink down as the bastard's heavy weight caused it to sag down by her feet. Melinda next felt those pudgy hands on her knees, pushing them up and wide apart, then felt movement on the bed as the bastard shuffled up between her widespread legs. Melinda closed her eyes tightly as the hot breath upon her sex told her what was about to come next. "Oh, Godddddddddddd ....................................oh, Godddddddddddddd ..............................ahhhhhhhhhhhhhhhhhhhhh!" she cried out as the bastard clamped his hot and wide open mouth upon her sex. "Ohhhhhhhhhhhhh, Godddddddddddddddddddddddddddd ...............................................nnnnnnnnnnnnnnnnnnnnnnnnn .............................nnnnnnnnngggggggggggggghhhhhhhhhhhhhhhhh!" she moaned, her body shuddering in disgust as the bastard's thick tongue wiggled up into her juicing cunny. "Oh, Godddddd .................................oh, Goddddddddddddd ......................................oh, my Godddddddddddddddddd ...............................................oh, my Godddddddddddddddddddd .............................................................ohhhhhhhhh, Jesusssssssssssssssssssssssssssssssssssss!" Melinda cried out from the unbelievable pleasure this big fat bastard was giving her with that long tongue of his.

The entire audience across the way in the Sports Bar, but not for the viewer in the Middle East, were shocked to see the newbie to the world's oldest profession suddenly going wild and crazy as her hands clamped down upon the back of the black bastard's round fat head. This supposedly innocent young wife was sure in need of sexual pleasure, having already had an orgasm on Woody's thick finger, and now she had just panted the spikes of her white heels into the mattress to allow herself to arch up into the slurping mouth of Woody the Bull. "Oh, my God ............................oh, my God .............................................oh, God, yes .............................yeasssssssssss ................................eat me .......................eat meeeeeeeeeee ........................................eat meeeeeeeeeeeeeeeeeeeeeeeeeeeeeeeeeeeee!" the beautiful little bitch was panting out as Woody was quite a talented cunt lapper. With the middle of her back now arched up off the bed, the audience watched as the beauty's petite body began to shake in uncontrolled spasms, then she was panting out "Oh, God ..........................oh, Godddddddddddd ....................................I'm cummingggggggggggggggggg .....................................I'm cumminggggggggggggggggggg ...........................................ahhhhhhhhhhhhhhhhhhhhhhhhhhhhhhhhhhhhhhhhh!" And when the beautiful 'whore-in-training' went totally limp, Woody's wide smiling face appeared from between her between her widespread thighs, his lips and chin slick with glistening juices that his thick tongue swiped up.

Her body so weak from the unbelievable orgasm she had reached due to the black bastard's long fat tongue wiggling up her ultra-sensitive snatch, Melinda could only pant in sheer exhaustion while feeling the movement upon the bed, felt the bastard hands touching her ankles and then peeled off her white heels from her feet. The two loud thumps upon the carpeting were from her heels being tossed aside, then the fat bastard began shuffling forward and she could feeling his hanging bloated body sliding up over her widespread inner thighs. The bastard looked looked to Melinda like a over-sized and overweight pig ......................a very big fat pig crawling up upon her petite body ............................and this fat pig was intent on mating with her! The sight of the ugly bastard crawling up over her body made Melinda wish that it was a real life pig instead, as she thought 'That would be so much better ..................................so much better than having sex with this fat ugly bastard!' And then the bastard was fooling around between their bodies, to which Melinda came to realize that what taking place was that the bastard was fitting himself to her. "Ughhhhhhhhhhhhh!" she groaned as the bastard's thick fat cock was thrust up into her, then she heard the bastard actually begin grunting like a pig as he humped in and out of her.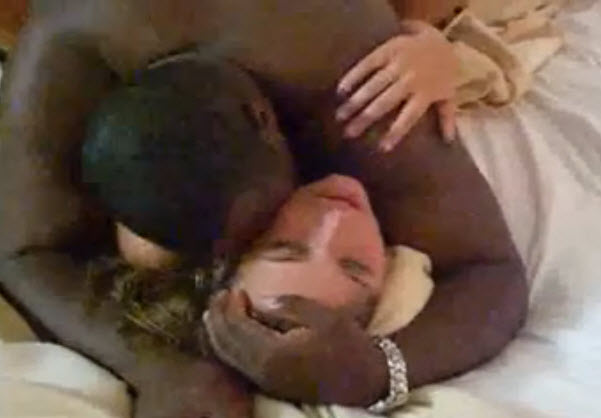 Eyes closed, Melinda winced from the penetration of Woody's fat cock sinking in her a good six inches as the bastard had no intention of being gentle when he had thrust forward and with backed by his hefty weight, then she felt his fat and gross body covering hers. And now to hear the fat bastard grunting upon her as he thrust his fat cock to and fro, it made her feel so sick, making her think 'God ...........................I'd really prefer having a real pig on top of me ...........................fucking me instead of this fat ugly bastard!' Then she heard him whisper into her hear "Ya must really love that soldier boy of yers ......................spreading yer sexy legs to make money to keep things afloat over here! Carter was right ...........................yer one hell of a looker! Tells me that white boy hubby of yers thinks yer a hostess at a nice fancy seafood restaurant ..........................that he doesn't have a clue that it's that sweet oyster between yer sexy that gits shucked and eaten by the horny customers! Ah, what would yer white boy husband say if'n he knows yer even willing to spread yer legs fer an ugly fuck'r like me, huh?" Body stiffening upon hearing that the bastard knew MSgt. Carter, that of her being married and her husband in the same unit as his devious friend, Melinda then came to realize that the real reason of her taking on his seedy job had not been revealed ..................................that it was a must for her in order to assure the safe return of her husband from the war zone!

The bastard was so big and fat that nearly her entire body was covered by him, with only her face, right hands and legs below her knees visible to the unseen audience. Unable to bring her legs on up with her legs split so wide by the big bulky body, Melinda could only lie there as the bastard humped himself in and out of her cunny. "Damn, wish that white boy yer married to could see his purty wife right now ...............................see's me breaking in his beautiful trophy wife ...........................into the world's oldest profession! And I's planning on coming back from time to time to see how ya've perfected yer work technique!" she heard him say. As she laid there unresponsive, hoping it'd be over soon as the bastard continued to hump her, Melinda cringed upon hearing him whisper into her ear once again. Swallowing in shame, Melinda sniffled back the tears as she forced herself to comply the demands he had just made of her, that of 'Don't jist lie there like a dead piece of meat, bitch! A 'John' likes it when ya's respond .......................even it it jist means faking it by telling how much ya like it ..........................how much ya want him to keep on fuck'n ya!' Thinking that it was just to please her first 'John', unaware of him wanting to put on a good show for all those watching this fuck session of her becoming a whore, Melinda panted out "Fuck me ..............................fuck me, you black bastard ...........................give it to me ..........................give me your big black cock ..........................give it to meeeeeeeeeeeeee! Oh, Goddddddddddddddddddddd!" Sniffling and blinking back the flood of tears was all that Melinda could do as the bastard grunted atop of her while spewing out his filthy goo deep into her cunny.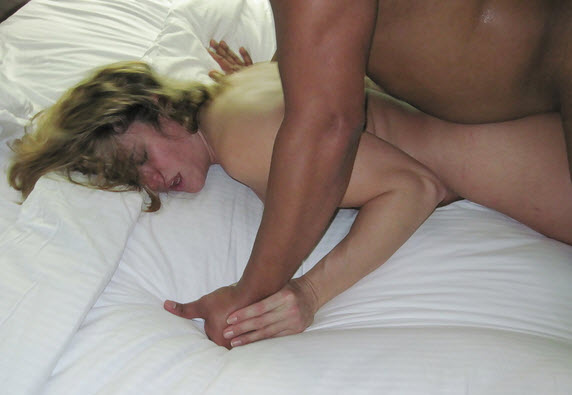 Legs too sore to move after having been stretched wide to the breaking point, Melinda could only lay there sniffling feeling so disgusted with herself after having copulated with the big ugly bastard, especially with him ejaculating his slimy filth into her. Feeling the fat pudgy hand on her knee to pull her leg even wider, then he was fingering her slit before stretching them wide for his slimy goodies to flow on out of her, all so the zooming webcams to capture for the amazed audience. Everyone in the audience was just amazed as the flow of slick cum continued to ooze on out of the young wife's well-fucked slit. Although she had taken her diamond ring and wedding band off, it was Pearl announcing to the guys watching in the Sports Bar that "Her hubby's away and in Carter's unit! Ain't got a clue that his little sweetie's gonna turning tricks here on the weekends to make ends meet! So tip the little lady good, boys ............................ain't she something!" Fifteen minutes after seeing Woody popped a couple of blue pills into his mouth, they got to seeing his meaty bar of flesh coming rising up from under that bloated spare tire that he had for a belly, then saw him turn the beauty on over onto her belly before pulling her up by her trim hips ....................right onto all fours! They watched intently as the fat ugly bastard shuffled up behind the young beautiful of a soldier stationed overseas, then they all got excited upon seeing the petite beauty struggling to get away while pleading "No .................................no ..............................not back there! Please .............................no .......................no ..................................I don't want it there! Please .............................no!" Seconds later, after she had collapsed face forward upon the bed due to the heavy bastard's weight upon her, came the screeching shrill "Noooooooooooooooooooooooooooooo ................................................aieeeeeeeeeeeeeeeeeeeeeeeeeeee ............................................eighhhhhhhhhhhhhhhhhhhhhhhhhhh! Too big ................................too biggggggggggggggggggg ...........................................it's too bigggggggggggggggggggggggg! Nnnnnnnnnnnnnnnnnnnnnnnnnnnnnnnnnnnnnnnnnnnn .........................................Godddddddddddddddd ............................................ahhhhhhhhhhhhhhhhhhhhhh!"

The overly fat 'John' finally gone, her shift over, Melinda let the scalding water shower up her aching body in hopes of washing away all evidence of the ugly bastard. Having wiped herself and getting into her dress, there was a knock on the bathroom door before Pearl announced the it was her. Then the door opened and Pearl stuck her head in, telling her "Got a phone call fer ya!" Zipping up the back of her dress, she exited the bathroom and followed Pearl to what was the dim part of the room, only now it was lit up and there was a chair in front of a computer monitor. With Pearl indicating for her to sit down, Melinda did so as Pearl advised it's a webcam call, then the button on the monitor to turn it on. As Pearl departed from the room, Melinda wondered if it was her husband calling to see how her first night on the job had gone, but then her stomach turned upon seeing MSgt. Carter's wide grinning face show up on the monitor. "Ya performed very well fer yer first night turning tricks, Mrs. Benton!" she was told, making Melinda wonder if Pearl had advised him of such or if that fat ugly bastard had told him so. Yes, both Pearl and Woody told me on the phone how fantastic ya did .....................................BUT I's also got to watch it first hand from the webcam! As she gasped in horror upon learning such, Melinda was told "Yep, the webcam up on the wall there transmitted yer first night whoring all the way over to me! And also, that second webcam there transmitted it to the Sports Bar across the way from the bedroom ..........................and I's here some three dozen guys were very satisfied with yer performance for the fifty bucks each guy coughed up! Hear ya gott'em all excited that yer guaranteed customers all night long from here on in!" As her head slumped down in total defeat, the bastard then taunted her with "Best part I enjoyed most came at the end ......................seeing ya crawl on yer hands and knees to take that cock into your mouth again ..........................when ya went and cleaned off Wood's shit smeared meat!"

End of Story.