Mile High Club - II
(m/f, i/r, n/c)
by
Black Demon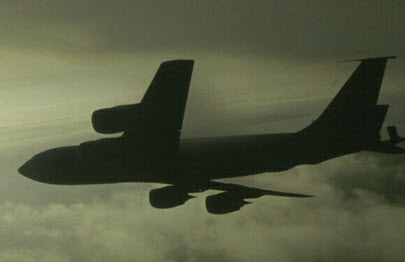 _______________________________________
Standard Disclaimer!
This is a fictional story intended for Adults only!
______________________________________________
************ ***********
Note: The story below is a story in itself. However, it is also a direct continuation
of the earlier stories entitled: Mile High Club I; Tasty Asian Stew III; and Asian Beauty's Dark Desires
*********** ***********
The recent merger of the two large airlines disrupted much of the airline flight scheduling and of course a streamlining of personnel. With two years of flying, Nicole Patterson was worried about being one of the casualties in the potential cutbacks to streamline the combination of the two airlines.
Just celebrating her 25th birthday, Nicole stood at 5'4" weighing 115lbs., with a trim figure of 34-23-24. With the wedding plans all set and the big event to take place in another six weeks, Nicole was naturally apprehensive and jittery about everything. Getting notice of her reassignment to a domestic route brought Nicole great relief for it was the sign that she would not lose her job.
Though she no longer had the international routes, Nicole was quite relieved at still having the job that she always craved, that of being a stewardess. Her first flight on this new route, one that the other merged carrier previously flew, Nicole was happy to meet the lovely Kris Nakashima Jennings who was head of the cabin crew. She was quite impressed with Kris who was several years older than her and had flown this route to Minneapolis many times.
Nicole and Kris hit it off and became fast friends. In chatting, they found that they had the same thoughts of going shopping at the well-known mall several miles from the airport. Once on the ground for their layover, they checked-in with the rest of the crew at the nearby hotel and they then took a cab to the mall. In discussing their flight schedules, they were happy to learn that they had identical schedules for the entire month, flying to and from various midwest cities on a regular basis.
Engaged to Brad Nicolson once they had graduated from college, Nicole thought back to their courtship during their college days, and how she had met and fell in love with her handsome fiancé. She had surrendered her virginity to Brad late in her junior year of college and enjoyed their lovemaking, which she purposely kept at being infrequent. Though she enjoyed their lovemaking far too much, she became rather ashamed of herself as her feelings betrayed her conservative and puritan upbringing. Whenever they made love, Nicole desperately wanted to let herself go completely but refrained from doing so, not wanting to have Brad look upon her as a slut.
With the invitations already sent out for her wedding, Nicole made sure to personally invite her new found friend, along with her husband to the upcoming wedding. Several times already, Nicole and Kris had gotten together to shop at the mall and have a relaxing lunch together. She even got to meet Kris' handsome husband when she had picked her up one day. Nicole wished that her marriage would be one that would result in the same type of happiness and love that Kris and her husband had for one another.
Though having met each other for a rather short time, both Kris and Nicole felt like sisters, being able to trust each other with a secret and not worry about it being revealed. They found that they had the same interests and really enjoyed each other's company. Seeing that Kris was so happily married, Nicole inquired "Kris, how do you ………have you ever had second thoughts? Have you ………….have you ………..?"
Kris could see that something was obviously bothering her friend, thinking that it was just due to the upcoming wedding date. She tried to reassure her, advising "Nicole, its only natural to get nervous and jittery when the big day nears! Don't worry ………everything will be just fine!" But Kris knew it was more than just normal jitters when Nicole stammered again "Have you ………….have you ………..?" "Tell me what's wrong, Nicole! You know it won't get pass my lips!" Kris advised.
Panting nervously, biting at her lip and blinking back her teary eyes, Nicole stammered "Kris …………I …………..I don't think I can got through with it! Brad …………Brad deserves someone so much better! I …………….I ………………we haven't even gotten married yet ………………and ……………I …………..I've already cheated on him!" Seeing her friend's stunned face, Nicole continued "It …………it was on a flight …….when I bumped into Brad's fraternity brother …………..a football player! He ……..he kissed me in the back of the plane …………….then took me into the vacant bathroom when no one was looking! Kris ……………..I ………..I joined the 'Mile High Club' on that flight!"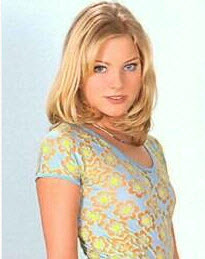 With Kris speechless, Nicole continued "Worst yet …..........………..Brad's fraternity is black ……….……and I let him have me! When ……...…….on the layover that night …............……I gave him my room number and we were together the entire night! How can I marry Brad? He deserves someone faithful! I ……….................….I've even dream of his black fraternity brother when Brad and I are making love together! I …….....................……I just can't get him out of my mind! Gosh, it's just driving me insane!"
Kris had been taken totally by surprise at her friend's admission, then held her hands, advising as well as asking "Oh, Nicole! You've got it bad, haven't you? Nicole ………...................…you can do it ….....................……….you have to do it! You still love Brad, don't you? You want to be his wife, don't you?" Seeing Nicole blink back the tears and sniffle, Kris paused, wondering if she should disclose the events of her St. Croix trip. With Nicole revealing her innermost secret and seeing that she needed her reassurance, Kris began to disclose the real reason that she now only handled domestic routes.
Kris told her the story "When I had checked into the hotel, I didn't realize that the awful manager had been spying on me, watching me undress through hidden peekholes. When he brought a pot of hot tea to my room, I merely assumed it was their customary service extended to all their guests. But the tea was heavily drugged and put me unconscious! Then the bastard raped me over and over again! But the tea also served as some type of aphrodisiac and I ended up begging for more and more of his defilement. I ……................…..I just couldn't refuse after that! He ………..............…….he even had me talking on the phone to my husband at one point ……..............……..when …................………..when he ate me out!"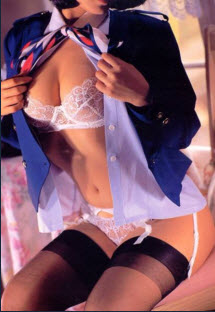 Hearing her friend tell her about the devastating trip to St. Croix, Nicole realized that her problem paled somewhat in comparison. "And you've managed to keep this a secret from your husband this long? Gosh, seeing how happy you two are together, I would never have dreamt such a thing!" she advised. "I .........................I just don't know how I could do such a thing and get away with it! I'd feel so guilty in deceving Brad in such a manner!" Nicole added.
"I have a very close sorority sister and a friend whom I met through her that have helped me overcome my problem! Let me see if I can get hold of either one of them right now!" Kris advised. Getting her cellphone from her purse, she found the quick dial number and listened to the ringing of the phone. "Sheri! Hi, this is Kris!" she spoke. "No, I'm in Minneapolis right now, sitting with a good friend who flies with me! I need to get hold of Rachel and don't have her number!" Kris advised. "She's there? She's with you right now?" she inquired. "Fantastic! Put me on the speaker phone so you both can hear me!" she said.
Hearing that she was now on the speaker phone, Kris advised "My friend Nicole is about to get married and she's having a real problem! I'm hoping that you gals can help her like the time you I got to meet Rachel!" "Well, we'll be flying out in the early morning and getting in late afternoon!" she answered in response to the question posed to her. "Dinner for us girls at Rachel's? Great! We'll be there after we land! Probably 6:30 to 7ish! Thanks gals, see you tomorrow night!"
Hanging up and putting the cellphone back into her purse, Kris advised Nicole that they were having dinner at her friend's tomorrow night and that they'd help her get over her problem. With Nicole blurting out questions, Kris smiled and reassured her that she could discuss everything with her friends Sheri and Rachel tomorrow night over dinner and they'd be able to help her. "Trust me, Nicole! They got me over my disastrous trip to St. Croix and saved my marriage! C'mon, let's get another glass of wine!" she advised.
The next day, what normally was a rather long flight seemed to take half the amount of time as Nicole's mind was just full of questions, all which she had posed to Kris. But her friend had kept putting her off, saying to be patient and wait till she met Sheri and Rachel at dinner. Inquiring if she should change before leaving the airport, Kris advised that there was no need to and that she'd be feeling right at home when they got to Rachel's.
With Kris driving, Nicole felt a bit edgy, knowing that she be disclosing her innermost secret to two other women whom she had never met before. But in knowing Kris, Nicole felt that whatever Kris suggested would be in her best interest. Nicole prayed that her friend Kris was right, that her friends could help her out of her dilemma and the state of depression that she was sinking into.
Arriving at their destination, Nicole was greeted warmly by Sheri and Rachel, putting her at ease immediately. As she and Kris took their jackets and caps off to relax in Rachel's luxurious home, Nicole wondered as to just how these two beautiful women friends of Kris could help her with her problem. Out in the patio, they all sipped a glass of wine to relax and to get to know one another.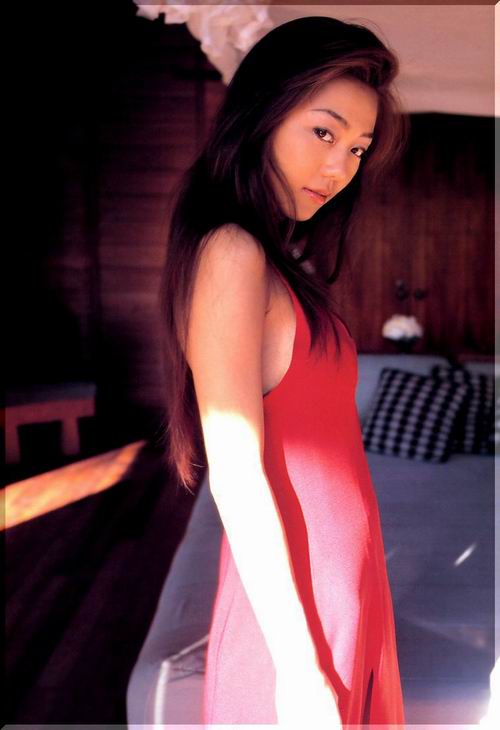 Sheri
With it being a beautiful night out, the gals decided to eat at the table outside in the patio. With the wine flowing and Nicole on her second, she was amazed how friendly Sheri and Rachel were, wondering just how they had helped Kris with her problem and if they could do the same for her. Finally, Rachel asked about her problem and how it all got started.
Nervously, picking at her food, Nicole began to relay the story that she had earlier told to Kris in Minneapolis. She confessed that in her dreams while dating Brad, she had often pictured one of the big black jocks of his fraternity hovering over her, getting her trim white legs spread wide and pushing his thick masculinity into her. Then she told them how she had happened to bump into Bill Turner, her fiancé's fraternity brother who had made it to the pros in football, one of those that she had fantasized about in college. "I ……..................……..I just froze when he put his hands upon me and kissed me! Then …….............................he pulled me into the vacant bathroom …......………..and …….....………we did it in there!"
Nicole blushed when the girls giggled as Kris commented "Nicole is now a member of the famous 'Mile High Club'!' Then she continued on with her story of spending the night with her fiancé's fraternity brother, relaying just how he was so much bigger and better in bed than her fiancé. "The problem is that I really love Brad ……………but ………….I …………….I just know that I'll be tempted again! What will happen then?" she inquired.
"Well, Nicole, your problem is quite common! There's this old saying 'Once you go black, you can't go back!' Now that you've gone black, you'll always need to get rejuvenated from time to time! Just keep it to yourself and the man you love will never even suspect that you're getting some on the side. Besides, with your job as a flight attendant, you'll never get caught if you get your fix in a different city!" Rachel advised.
"But ……....................……how can you give me that kind of advice? After all, you …………..you and Sheri don't know what I've really gone through! Kris ………………Kris told me about her …….................…….what happened to her in St. Croix ……..............…….so she understands!" Nicole advised. "I don't want to sound like I don't appreciate your help and kindness but only if you experience such a thing would you understand it!" she added.
"You're so right, Nicole! Sheri has a story to tell you now, so you'll know she's on the same page with you!" Rachel advised. Nicole turned to Sheri, who smiled and began to reveal how her husband couldn't keep his pants zipped up, how he got his hand caught in the cookie jar with a beautiful blonde neighbor of hers. And what Sheri revealed to Nicole had the innocent beauty speechless.
"That next door neighbor was a beautiful blonde who just happened to be married to a big black stud! With his cock in the guy's wife, there wasn't much he could say in his defense when the husband walked in on them! That's when he learned that he had been set-up as our black neighbor had his eys set on nailing me! The guy's wife had been in on the set-up, all so that my husband would not put up any fuss when the big black bastard came after me!" Sheri advised. Deliberately, she had eliminated the fact that it was Rachel's husband that she was referring to.
"I learned later that my husband had faked having to respond to a dental emergency at his office, only to have me alone at home! Then my neighbor suspposed 'just happened' to come over while I was sunbathing in the backyard, asking for some papers that I had. When I went inside to get them, leaving him outside, I didn't realize that he had entered the house and followed me into the bedroom!" Sheri relayed.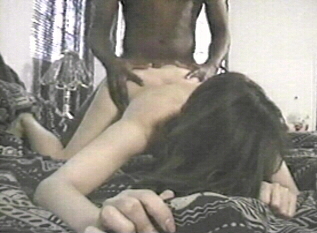 Nicole's mouth dropped open in astonishment as Sheri continued "He surprised me in the master bedroom, then he tore off my shorts and blouse along with my undergarments! I fought and resist as best as I could but he threw me onto the bed and raped me over and over again! He …….................…….he even made me put his penis in my mouth ……..............………made me suck him ..........................….something that I had never done before! Worst yet, he actually came in my mouth and made me swallow it all! God, I felt so sick I thought I was going to die!"
Sheri smiled at the astonished look on Nicole's face, then added "But one thing my fuck'n asshole of a husband didn't realize was how he got me turned onto a big cock and much I got off on the whole thing, how I ended up begging for more! When I eventually learned that my own husband had helped to set me up because he got caught with his zipper down, I decided to make him pay ........................for the rest of his fuck'n! I've been keeping him short of sex and when we do get it on, I've purposely been working to get him off quickly, then needling him as to inability to keep it up long enough to bring me off! And, I've been getting all the black cock I can find to keep me satisfied!"
Sheri continued "Last month was our third anniversary and my wimp of a husband thought that he could buy my forgiveness! When the shithead asked what I'd like for an anniversary present, I told him that I had recently seen an item in a catalog that I wanted to get for myself, but it cost $300! What I didn't tell him was that the catalog was one of those street mags that dealt with porn and escort services! The next morning, on our anniversary, there were there $100 bills on the counter with a note telling me to order the item I wanted!" Sheri had to laugh and chuckle before continuing the story further "That night, when my husband came home from work and asked if I ordered the item I wanted with the money he had left, I told him that it was being delivered that night and his anniversary present was coming along with the delivery!"
"When the doorbell rang, I had my husband answer the door, telling him that it must be the order being delivered! You should have seen the look on his face when he opened the door and the biggest, blackest dude stood there towering over him!" Sheri laughed. "And the guy did exactly as I had instructed when I placed the order, telling my husband 'I'm here to fuck yer wife on yer 3rd Anniversary, punk! Oh, yeah, and fer yer anniversary present .........................ya gits to see me fuck her on the bed ya two share together!" she relayed.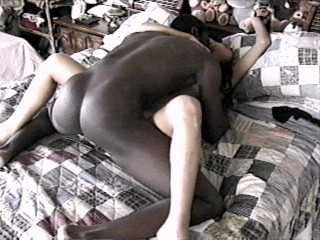 Then, Rachel looked to Nicole and advised "Don't you now think that Sheri understands your problem? I know, you're still wondering how I understand your problem! Tell you what, let me get another bottle of wine open and we'll go downstairs to the 'entertainment' room! Then you'll be able to see that I also understand your problem entirely!" Going to get a bottle of wine, Rachel then dialed her husband's pager number, giving him the prearranged signaled of them coming downstairs.
Downstairs, the gals sat about the spacious room and Rachel turned on the large screen television set. Slipping a cassette into the VCR, Rachel pressed the button to turn it on, then got a seat on the sofa next to Nicole. She heard Nicole gasp when the screen began showing the tape, starting straight out with a scene of a blonde on a bed being screwed royally by a big black stud! It had been set up ahead of time to start with this scene as the blonde's face could not recognized as it was blocked by the hovering black body. The video was one of Rachel and her husband going at it.
"Look at the size of that cock, Nicole! Wouldn't it be great to have that up between your legs right now!" Sheri advised. Then Kris added "Wow, Nicole …..................………..I swear it's got to be at least a foot long! Look at him …......…………..he's like a jackhammer …….............…oh, my God!" Nicole couldn't help but squeeze her thighs together, clenching them tightly as her juices began to flow.
"Oh, God! I don't think I can watch any more of this ……...........……it ………...........…it's really getting to me!" Nicole panted. "Just a couple more minutes, Nicole! I want you to see the upcoming part!" Rachel advised as she looked over at her heavily panting guest.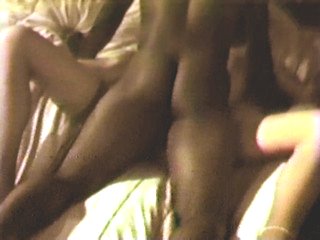 Nicole watched as the blonde on the screen wrapped her trim legs around her black lover, making it obvious that the climax would soon be coming. Then the woman's face was coming into view and Nicole gasped loudly "Rachel! It ….....................……….it's you!" Nicole's stunned reaction brought laughter and clapping from the gals around her.
Rachel laughed and told Nicole "Like I said earlier ……....................…..'Once you go black, you can't go back'! I can't get enough of a big black cock! That video was made just last week! I don't know how many times he made me cream on his big cock! He just fucked me senseless that day! The way the bed was thumping against the wall behind us, I thought it'd crash right through it!"
"You ………...........……you mean you brought that big black stud home with you? Was ……...........……was your husband out of town? Does ………does your husband know of your stepping out on him? Have you ever let a black make love to you on the bed you share with your husband? Are you doing it to get even with your husband, like Sheri is?" Nicole rapidly questioned.
Knocking on the wall behind her, Rachel advised "The real 'entertainment' room is behind this wall! In fact you got to see some of it on the video you were watching! The best part that I like about it is the ceiling's mirror tiles! Nicole, I tell you ……….................…its so exciting to be flat on your back, looking up to see the reflection of a big black stud screwing you right into the bed!"
"It sure sound exciting! I'd sure like to see that 'entertainment' room of yours!" Nicole responded. "Absolutely, Nicole! I'll see that you get a personal tour!" her hostess advised, knocking once again upon the wall behind them. "I'll have my husband give you a tour right now!" she added.
Nicole turned upon hearing the door to the 'entertainment' room being opened, not realizing that anyone was in there. She had thought that only she and the gals were in the house, assuming that Rachel's husband was not at home since he hadn't been present at dinnertime. The appearance of Rachel's husband had Nicole gasping loudly at his appearance, for he was clad only in a pair of jockeys and realized that he was the man on the screen with Rachel.
"Honey, this is Nicole and she's getting married in a couple of weeks! She's really edgy and needs you to take that edge off! She's excited about seeing the 'entertainment' room, especially the view of the mirrored ceiling! Can you give her a personal tour, honey?" Rachel advised her husband. "Nicole, meet my husband, Rex! Seeing the hardon you've already given him, I can see he'll only be to happy to give you a personal tour!" she advised.
Staring up in awe, Nicole saw the man on the screen approaching her in real life. Then she saw him reaching out towards her, feeling his large hand grasping her by the elbow, helping her up from the sofa. Being led by the skimpily clad well-muscled man, Nicole looked back to see the smiling faces of the women as they continued sitting. A moment later, with the door to the 'entertainment' room closed behind them, Nicole found herself alone with the man she had just watched on the television screen. She had seen him totally naked on the screen but he was not wearing very much, just enough to cover the thick bulge before him.
Rex was indeed pleased to gaze upon this young blonde beauty, his cock throbbing even more with the thought that she would be getting married in just a couple of weeks. He knew she must be in real need of some black cock, especially seeing how jittery she was at the moment but not resisting as he grasped her soft beautiful hands and drew them towards him. His cock twitched as the petite manicured hands were molded over his bulge and began to squeeze at him. Feeling the pressure of her trim fingers testing the firmness of his cock, Rex grinned and chuckled "Go on little lady, go and git yerself a good feel .........................cause yer fella ain't got nothing compared to this!"
With shallow breathing, Nicole shivered as she squeezed tightly upon the throbbing bulge of manhood that was hidden by just the thin pair of jockeys. She recalled the sight of the thick lengthy cock that she had viewed on the screen, remembering the comments "Wow, Nicole ……................……..I swear it's got to be at least a foot long! Look at him …............……….he's like a jackhammer ……...................…oh, my God!"
In need of seeing the real thing for herself, she reached up to pull the waistband of the jockeys towards her, then reached in with her right to grasp the thick piece of hot meat that lay hidden. Fishing it out, her left hand let go of the waistband and now she was stroking the lengthy cock with both hands. It was so thick that her fingers could not fully encircle its diameter. The length so long that many inches still protruded when she had one hand resting at the base and her other hand immediately above the first.
Mesmerized as she pumped at the thick shaft with both hands, she was unaware of the hands on her shoulders gently pushing her down to her knees. Now kneeling upon the thick carpeting, Nicole was looking directly at the thick cockhead as her hands pumped at it. It looked like it was breathing on its own, seeing the cockhead throb and expand, seeing the pisshole open and close as if getting air to breathe.
Then a thick pearl of clear liquid began to form at the tip, oozing out of the tip of the flaring cockhead. Rubbing it with her thumb, Nicole felt the slick fluid as she rubbed it around the thick cockhead, feeling her palm become slick as her hand pumped up and down over the pulsating head. Another pearly drop formed at the tip. Instead of rubbing it with her thumb, Nicole leaned forward and extended her tongue, flicking at the tip and gathering the slick nectar. Withdrawing her tongue back into her mouth, she sucked at the coating fluid, savoring its feel and taste.
Outside in the next room, when the door to the 'entertainment' room was closed, Rachel had flipped the channel. On the screen, the gals sipped at their wine as they watched the events taking place in the 'entertainment' room. Rachel chuckled "Oh, she's really in need of it badly! Look at her lap it up!" "Do you think it'll fit in her mouth?" Sheri asked. "Wish her fiancé could see how his lovely bride is getting the experience she needs to please him on the honeymoon!" Kris added.
Pumping the thick pulsating muscle in her hands, Nicole stared as the gigantic cock expanded suddenly, causing her to think 'God, it's still growing! I don't believe it …................………it …..........……..…..it's still growing! It's even bigger than what it looked like on the screen!' Nicole gulped. Opening her mouth as wide as possible, she then clamped her lips on the helmet of the thick cockhead, tonguing the oozing pisshole as she tried to get the edge of the bloated flange into her mouth.
On the giant screen television screen, the three women in the next room watched intently as Nicole opened her mouth wide as she attempted to engulf the bloated cockhead. As Nicole's pink lips finally slid over the thick cockhead, they saw Rex's thighs literally shake as his hands grasped the back of Nicole's head, his thick fingers entwining themselves into the long silky blonde hair. It was obvious that Rex was fighting to keep from losing his load right then and there, as they heard Rex groan "Ohhhhhh, baby …..................……..yer lips are so fuck'n soft! Yeah, baby …….............……yeah …….................…….tongue me …………tongue me, baby!"
"Oh, my gosh …..........…………..she did it …………..............……I didn't think she'd be able to get it in her mouth!" exclaimed an astonished Kris. Then Kris and the other two women watched as the thick length of Rex's ebony cock began to slowly disappear between the pink lips. Then Rex pushed forward and began pumping faster and faster into Nicole's beautiful face. The women watched the scene unfold as Rex groaned loudly as the entire length of his bloated cock disappeared, the appearance of a big bulge in Nicole's throat made it evident as where it had gone to.
"Oh, babyyyy ……..............…….that man yer marrying is sure one lucky guy to get a good little cocksucker like you! Oh, yeah ……....................…….oh, baby …………................…here it cums …...........……..eat it, sweetie ………..........………..eat it all!" Rex groaned loudly. With his hands entwined tightly in her long blonde hair, Rex pulled her to him, burying her face in his crotch as he continued fucking her face. "Ahhhhhhhh, yeahhhhh …..........…………ohhh …........….ohhhh …….......................…ohhhh, yeahhhhh ………............……ahhhhhhhhhh!" he grunted, body shaking as he emptied himself into her tightly sucking mouth.
Moments later, the women watched intently as the still lengthy cock began to reappear, though now not quite as rigid as when it had entered Nicole's sweet lips. Inch after inch of the dark glistening fleshy tube was pulled out, making it evident that Nicole had taken it all the way down her throat. They watched the young bride-to-be lick her shiny pink lips with the tip of her tongue, then smacking her lips as she savored the taste.
As Nicole was drawn back up with the assistance of her hostess's husband, her head was tilted up by the tall man as he planted an intimate kiss upon her lips. Opening her lips, Nicole felt his thick tongue dip between her lips as she moved hers up to give him a taste of his male essence coating her mouth. Feeling his large hands molding over her breasts to caress her through her white blouse, she reached down between them to recapture the now dwindling and slick cock.
Looking down between their bodies, Nicole watched as the thick fingers fumbled at the buttons to her white blouse. Then, the blouse was being pulled from the uniform skirt that she wore and drawn down over her arms. Next, Rachel's husband had his arms encircling her body, fingers expertly unhooking the lacy white bra that she wore. That too was drawn off her shoulders to fall to the floor.
"Ahhhhhhhh!" she gasped, throwing her head back as a hot mouth clamped over a sensitive pink nipple. "Ahhhhhhhh …….....…………….ahhhhhhhh!" Nicole moaned as sharp teeth sank into her as the flicking tongue began to drive her up a wall. "Ahhhh ……….........……ahhhhhhhh ………….......……….ahhhhhhhh!" she cooed as the other nipple was ravished in the exact same manner. At that point, she was unaware of her uniform skirt being undone and falling to the floor.
A moment later, Nicole lay upon the bed as her heels were being removed. Then her pantyhose and panties were quickly being rolled down off her legs and feet, leaving her totally bare before this well endowed man whom she had just been introduced to. She could not help but gaze upon the big black cock that she had sucked off minutes earlier, amazed that it was once again throbbing and rising up to the occasion.
Lifting her trim white legs up, spreading them in a wide 'V', Nicole lifted her arms up to invite this virtual stranger to her. "Oh, please ……………hurry …………….hurry ……...........……I need it so bad! I need to feel your big black cock in me! Please ……..................please …….........……..fuck me ……....………fuck meeeeeeeeee! Ohhhhh …….................…….fuck my brains out ……................…pleaseeeeeeee!" she pleaded.
A moment later, the gals were watching the couple mating in the 'entertainment' room as Nicole's trim white arms and legs were tightly embracing the muscular black body that totally covered her. They watched as the love bride-to-be arched up to get the thick cock entirely in her, moaning "Ohhh, yes ……...................….so good …………............…so goodddddd! Yes …….........…..stick it to me ……...........…….fuck me ……...................………..fuck me good! It's so big ….........…….so big …………………so good! Ohhhhhhh, yesssss ……............…….you're exactly what I've been needing …....………a 'real man' to fuck me!"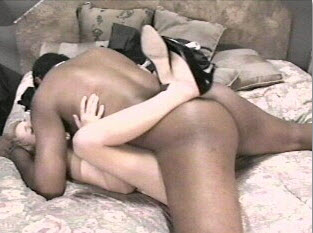 As the fuck continued, it was evident from the way the bodies quivered upon the bed that both lovers were about to reach their respective climax. "Oh, Goddd ….............……..I'm going to cum ……..........……I'm going to cum ……………....……cum with me ……………..shoot your hot cum in me!" Nicole begged. Ankles locked tightly together, fingers digging into her lover's back, Nicole arched up and down in time with the thick pumping cock.
"Oh, baby! I'm gonna cum soon! Ya on the pill, sweetie? Cause I ain't shooting blanks!" Rex asked the young bride-to-be. "No ..............……..no, I'm not on the pill ……..........….that's okay ……..........……that's okay ……..........………shoot it …….......……..shoot it in meeeeeeeeee! Cum in me!" he heard the beauty's desperate plea. "Okay, sweetie ….......………….but ya just might be walking down the aisle with a little black baby growing in that tummy of yers!"
"Yes ………….......…..yes ………........……oh, yessssssssssss! I'm cumming ……......……….oh, I'm cummngggggggggg! Oh, its so hot …….......……..your cum is so hot ……...........…………shoot it …………..........….shoot it all your hot cum in me! So good …….......……….oh, so goodddddd!" they heard Nicole scream. The gals saw Rex convulsing as his muscular black butt twitched in spasms, then heard his grunts, making it quite evident of his seeding Nicole's fertile womb. They Nicole's body convulsing, her hands clawing at the muscular back and her legs pulling her lover deeper into her.

Early the next morning, Nicole awoke to an empty bed, her body feeling so contented and sated after the number of times she had spread her legs wide for Rex. 'Oh, that was so goodddddd! I better see if Rachel or Sheri has a bottle of douche that I can use!' she told herself. Looking about the floor, her clothing was no where to be seen, but a folded white robe lay at the foot of the bed. Getting up, she donned the white robe and made her way out of the 'entertainment' room and upstairs where she could hear voices.
Upstairs, Nicole saw her friends and Rex sitting around the patio table. She saw the gals casually dressed in shorts and blouses with Rex in a t-shirt and shorts. Swallowing nervously, she made her way to the patio, feeling a bit more relaxed with everyone giving her a hearty "Hi, Nicole!" She looked about for an extra chair so she could join them but Rex reached out to grasp her hand, pulling her to him. She shuddered in embarrassment and glanced at the other gals as Rex had her sitting on his thigh.
Sipping on a cup of coffee that Rachel poured and slid over on the table to her, Nicole was surprised that the gals paid no attention to the fact that Rex was making no attempt to hide the fact that he was trying to get his hand into her robe. Then, after some fumbling behind her, she lost her robe and was pulled down into Rex's lap and a passionate kiss ensued right in front of Kris, Sheri and Rachel.
She felt so awkward at this public display, especially with Rex's wife sitting next to them while she made out with her husband as his hands under her butt lifted her some. "Aaaaaaaah …...................................…………..ohhhhhhhhhhhhhhhhhhhhhhhh!" she gasped as she was being settled down onto the thick cock that had been bared earlier. 'Surely he wouldn't dare ….........……....…….not in front of his wife and the other girls!' she thought, but the probing cockhead at the entrance to her well-fucked slit told her otherwise. "Oh, Godddddddddddd!" Nicole gasped as the pleasure giving rod slid up into her horny cunt. Still, the conversation between the gals continued as if she and Rex weren't even sitting there next to them.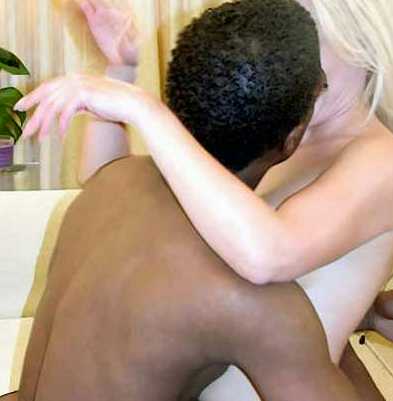 "Ohhhhhhhhhhhhhhhhhhhh ......................................ohhhhhhhhhhhhhhhhh!" Nicole moaned softly through gritted teeth as the blunt cockhead once again became a part of her. With strong hands on her trim waist, she was being lifted and pulled back down onto Rex's thick black cock. Her hands on the metal arms of the chair, on tip-toes upon the patio floor, Nicole began to fuck herself on the lengthy prong. Now it no longer mattered that she was putting on a public display to her lust and need for a good fuck.
Eyes closed and mouth open as she panted in heat, sliding up and down the long black prong, Nicole felt the front of her robe being parted and then her breasts being cupped by large callused hands. She grimaced from the pain as her raw and bruised nipples were being pinched roughly, causing her to squeezed down upon the thick shaft in return. "Ohhhh, yes …………............…..ohhhhhh ………..........………ohhhhhhhh ……….....……..so good!" Nicole moaned throught gritted teeth as her petite body trembled in a fantastic orgasm as she did not want to disturb the conversation taking place across the table from her. Body calmed for a few seconds but only to shudder once again as the organ in her pulsated and began ejaculating hot jizz deep up inside of her.
Moments later, panting and now sitting alone on the chair, Nicole saw Rex giving a deep kiss to all of the other women as he bid his goodbye "Got to meet the guys for that tailgate party before the game starts!" Slumped back in the chair, Nicole then reached down to retreive her robe while squeezing her her thighs together as she felt the thick ooze of fluid beginning to leak out of her well-fucked slit.
Finally, having adequately recovered, Nicole closed her robe and tied the belt as she joined the gals for breakfast. She was surprised at how nonchalant the gals were, as if they had not witnessed the screwing she got right next to the table where they sat. Then she listened and learned how Sheri and Kris now got their need for black cock satisfied. She was intrigued when they suggested that she come on board and handle contract negotiations for the sports agent they worked for. Of course, it couldn't interfere with the routes that Kris covered but she could do it when time permitted, using her airline privileges to take free or inexpensive flights to other cities.
When Sheri inquired as to the name of football player stud who had initiated her into the 'Mile High Club', Nicole responded "Bill Turner!" "Hmmm, name sounds a bit familiar? I think that's the guy they tried to sign but couldn't get him to commit with the agency! And if he's that same guy, I know they'd pay a bundle to get him to sign on! Let me check!" Sheri responded as she picked up her cellphone and dialed the sports agent.
Then Sheri was speaking into the phone "Good morning, sweetie ……...........…its Sheri! Bill Turner, the football player …….............…….aren't you trying to get him on contract with your agency? Couldn't get him to sign, huh? Well, maybe you just didn't have the right incentive! What would you say if I knew a little cutie that has the inside track on getting his signature?" As there was a bit of silence while Sheri listed to the agent, she then replied "And you'll willing to pay a five grand bonus if she can get Bill Turner's signature on the contract? Sure, you horny bastard …..........……….I know you'll want to meet her personally before making her a representative for your agency! Her name is Nicole and I'll set it up so you can interview her first ……...............……probably in a couple of weeks ………..................….right when she returns from her honeymoon! Then, after listening to the sports agent again, Sheri spoke "Does she have a good head on her shoulders? Absolutely! You want to see that for yourself, huh? Yeah, I know you wanna see how good a 'head' she has, huh .......................with her on her knees and you stand over her!"

End of Story