Naive Beauty to Porn Star
(m/f, i/r, n/c)
by
Black Demon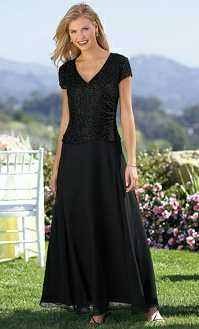 Ms. Kelly Ashton
______________________________________________
Standard Disclaimer!
This is a fictional story intended for Adults only!
______________________________________________
Carl Hill worked as a director/producer in the porn industry, having done quite well for himself since getting into the business twenty years ago. It wasn't the kind of career that was likely to make him rich, but Carl certainly wouldn't trade it for anything else in the world. His stock in trade in the porn industry was making movies that had depth, realism and quality that would have even lousier acting and editing. For his productions, Carl prided himself on having good story plots and topnotch editing. As the handsome muscular black stud of his time, Carl had broken into the porn industry as a performer, initially enjoying getting paid for having sex with a bevy of young beauties. Having gained fame and notoriety of being a porn star, Carl's huge black cock was legendary in the industry. However, he eventually tired of the same old routine and turned his attention to directing and producing porno flicks on his own, often time even staring in one if the female lead was a beauty …………………in particular, a young white newbie in the industry.

Unfortunately, finding actors worthy of his efforts as a writer, director and producer was more often than not an effort in futility. But Carl did have one blue chip starlet actress, Debbie Franklin, who had acted under the more glamorous and sexy stage name of Bleu Violet, but audiences in the porn industry tended to always be looking for a fresh face onscreen. After many years on the circuit, Debbie was naturally beginning to lose her box office draw. Debbie Franklin was head over heels in love with Carl, assuring him that she still had the looks and the talent to win back her marquee status, But Carl had a sixth sense about the business and knew that the smart play was to recruit a new actress to pick things up. However, Carl's efforts had not produced anyone worthy of replacing Debbie and they were rapidly approaching the day to begin shooting his next flick. With Debbie's last porn flick barely breaking even, Carl began thinking that this upcoming one was equivalent to pissing money down the drain.
And then by pure chance, it happened when Carl went to his bank to draw an advance for the upcoming movie. He was immediately smitten with the lovely young beauty behind the counter and Carl instinctively knew that this unwitting young beauty was the starlet he had been looking for. Even more, he wanted first crack at her ……………..teach her the ropes of being a porn star! She had a combination of beauty and innocence that not only fired him up sexually but he was certain that same combination of beauty and innocence that would be projected on the big screen and fire up the audience sexually as well. Heart pounding and mind churning, Carl had to find the trick that would pull it off. After all, it wasn't likely she'd just up and quit her job at the bank to try her hand as a porn star. Besides, the sparkling diamond engagement ring on her finger made it clear that there was the matter of how to convince the young beauty's fiancé to grant permission for his bride-to-be to take the plunge. More so, with the young beauty looking so naïve and innocent, the mention of porn or an x-rated flick would be curtains for the plan.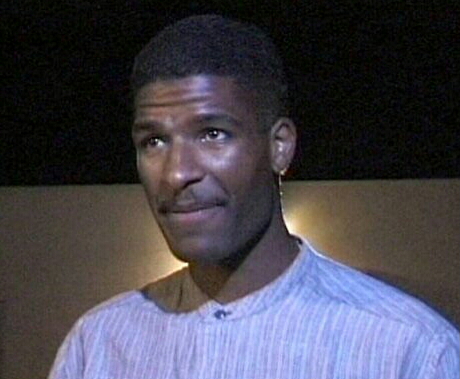 Carl Hill
The average guy would have considered the odds and walked away but Carl wasn't so easily put off as he wanted this young beauty ………………badly! In fact, Carl thrived on taking chances when others wouldn't. This lovely beauty was a challenge that offered the added perk of nailing an innocent young woman who was engaged to some nerdy white punk. His initial thought was to approach the young beauty and see if he could get her to do some poses and modeling, perhaps for a potential commercial or small part in a mainstream movie. In many ways, the innocent young beauty reminded him of Debbie Franklin. In fact, the resemblance in both face and body was so striking that the two could easily pass as sisters. Debbie however had lost much of the freshness and innocence that first attracted Carl. A wicked thrill coursed through him as he remembered back to having first seduced, then systematically transformed her into his star porno queen. Thanks to Carl, she had not only proven to be one helluva hot fuck but a topnotch actress and the porno starlet who had launched his fledgling business.
But Carl had always believed in the philosophy of 'out with the old and in with the new'. Debbie was still serviceable but Carl was already anticipating the thrill of the challenge and conquest of nailing and then transforming the lovely young bank teller into his next porno queen. 'God, that little blondie sure looks like a sweet little angel …………….so naive and innocent …………………so damned desirable …………………………so damned fuckable!' he thought, cock twitching at the thought of sticking it to her. Carl thanked the stars that he had the foresight of creating a rather innocuous name for the company to prevent any eye-raising when the name would be mentioned. Thus, 'Elite Modeling & Talent Agency' had come into being instead of the initial blatant company name of 'Sizzling Sex Stars'. It had worked many a time, getting unsuspecting beauties to at least enter the nice decorated office that provided a perfect front for the porn outfit that he ran.
Being a very smooth operator, Carl had sized up the lovely beauty as one who would be skeptical of any blunt overtures and that he would have to be very subtle in his approach with her, that it would take several visits to the bank to pique her interest in possibly exploring the aspect of becoming a 'model'. 'Yes, she's gonna require some convincing to even explore the possibilities ………………….a lot of my time ……………….but it's sure gonna be sweet once I've got the little bitch in my clutches!' he thought. On his next visit to the bank a few days later, Carl made certain to be in the lovely teller's line, then upon approaching her window, he stared at her for a second and let his jaw drop a bit. Then he politely advised "Please excuse me for staring! It's just that you remind me of an actress that I got to shoot when she was getting started in the industry! I swear …………..you look just as she did back then!" Seconds later, he added "Oh, I'm sorry! I'm Carl Hill and I own the Elite Modeling and Talent Agency just a few blocks from here!"

Kelly Ashton blushed, thanking him for the compliment but told him that she didn't think of herself being of the glamorous type, not someone who had what it took to be a professional actress. Little does she know that what Carl had in mind had nothing to do with being a trained professional actress …………………..that the vile man was really a producer of porn flicks and also a procurer of women. As she had just the right look, Kelly was told that the part of the young and innocent beauty and she definitely would do well in the industry …………….purposely not being told the porn industry!

Weeks later, Carl stopped in to make a deposit to the account and advised Kelly that there was an upcoming film that he wanted her to audition for, telling her "In my professional opinion, you'd be perfect as the double for the starring actress in the film for some location shots as you're the splitting image, and for distance shots you'll be just perfect!" Carl made it sound like a fantastic opportunity to the young beauty in order to earn some extra money, a good sum by doubling for the actress. He explained that with a bit of work on hair and make-up, she'd look enough like the actress to fool the camera on the location shoots. Of course, he was thinking on the fly and hadn't worked out all the details as yet. But that sort of thing went hand in glove with directing and producing movies anyway, so it was right up Carl's alley. He knew that every gal dreamt of such a proposal coming out of clear blue, being discovered out in public and becoming a star, a dream come true. It just seemed that the mood the young beauty was in made the timing just right to approach her further on the subject.
As Carl had suspected, after giving his business card to the innocent beauty nearly a month ago, she had not thrown it away but kept it on the side and glanced at it from time to time. In fact, with her curiosity piqued, Kelly had looked in the yellow pages and found the nice ad for Elite Modeling & Talent Agency that promoted its professional photographers and fair pricing on modeling portfolios for those wishing to become a model. Also, with the business office right there on same street as the bank, the young beauty couldn't help but notice the nice layout of the business front. Carl reassured Kelly that her fiancé didn't even have to know about it, they'd work the location shoots around her job at the bank, and reminded her how the extra money would really come in handy. With a line forming behind Carl at the counter, an embarrassed Kelly Ashton blushed and reluctantly agreed to at least discuss the offer further, agreeing to stop by the modeling agency after she got off work that day.

With that, Carl's mind was already racing with planning his next move. Rushing back to the modeling office where Debbie served as office manager, he explained to her that he had come up with a sure-fire plan to reignite her languishing film career and spelled out the details. As far as Debbie knew, she would be the headliner in the upcoming porno flick. But in fact, according to Carl's plan, it would be Kelly who would prove to be the real star in this hot flick that he had in mind, one that he planned on marketing on the internet which was now the way to go ……….especially when the contents were banned in the states.
Of course, Debbie was the actress that Kelly would be doubling for and Carl instructed the older porn star to take Kelly under wing, being sure that Debbie did not let on to the innocent young beauty that all the glitz and glamour was merely a charade to get the unsuspecting bride-to-be caught up the prospect of making in the mainstream movie industry. Debbie believed she'd be credited with the entire movie, even the scenes that Carl had the double fill in for her, which were Debbie's forte.
With her upcoming wedding soon approaching, Kelly could certainly use some extra bucks at this point in time, not wanting to put any financial burden on her parents who were dishing out quite a bit on the reception costs. Like any young woman, it was quite intriguing for Kelly just to have an opportunity of breaking into the film industry as an actress, even if it was to double for an established actress. The possibilities of what that could lead to seemed endless if all turned out to perfection. Though Kelly knew that such a thing happening would be a long-shot, it was something she just had to do or forever wonder about it. Agreeing to stop in at the modeling office to meet the actress she been recruited to double for, Kelly was reassured by the black director that she could turn the part down if she didn't feel comfortable about it. With her playing the double, most of the close-up scenes could be done in the day as the scenes for the double would be at twilight to make certain that no one would be able to tell them apart. At that point, Kelly admitted that she was trying to put away a few extra dollars, that she and her fiance were just starting out and they wanted to get off on the right foot. Kelly also added that her fiance was working extra shifts and she wanted to do everything she could to do her part, too. But she felt certain that he wouldn't approve of her trying to become an actress, even if it was just doubling for an actress.

Given the script to study when she got home that night, Kelly was completely fooled as she read the script, as most of her scenes were that of stepping in to double in rather distant shots in order to give the lead actress time to rest and recoup for her next close-up scene. Kelly also knew that there would certainly be romantic scenes as the majority of movies these days called for some bare flesh and rather intimate embraces with a touch or hint of nudity to make the movie sell to the general public, where there would be no close up facial shots so as not to give away her being a stand-in double for the lead actress. Reading the script, Kelly found it rather intriguing as it involved a young bride-to-be named Jill, very similar to herself in being rather naïve and innocent. It centered around the time when the wedding date was approaching, with the bride-to-be about to marry a handsome man named David. Then the young woman realizing that she still had feeling for the best man named John, a fellow fraternity brother of David's whom she had dated just to his sudden departure from college for a semester to help with the family business as his father had taken ill.
One of Kelly's scene would be a distant shot of the bride-to-be and the best man walking in the plush garden of the elegant restaurant on the night of the rehearsal dinner. In the private setting away from other, the bride-to-be is suddenly taken into the arms of the very handsome best man. Hands pushing on the best man's chest as he places his lips upon hers, the bride-to-be slowly melts in the young man's arms and then is return the kiss. Upon reading the scene, Kelly shivered as she wondered if she could let a man kiss her other than her fiance. But Kelly shook it off, telling herself it's just make believe for the sake of the movie, telling herself 'You can do it, Kelly! It's all part of making a movie! All make believe and nothing serious!' Closing her eyes, picturing herself out in a garden scene, Kelly tried to imagine herself in the arms of another man and then allowing him to kiss her as the script called for. Kelly shivered and swallowed for it felt as if she'd be cheating on Brian by taking part in such a scene, even if it was just make believe and for the making of a movie, but she told herself that this was something that had to be done if she was ever to make it further in the industry.

Kelly breathed a sigh of relief as the lead actress would be handling the close up kisses later and the scenes spliced in. She was rather amused that the wedding scene would be taken of her as she portrayed the bride walking down the aisle towards the groom-to-be all the while looking at the best man standing next t to the man she was about to marry. And next to the best man was the usher, portrayed by an older black fellow named Carl who had gone to college late in life and had become one of the groom's buddies. Then there was the reception where the bride and groom kissed and danced together, parts that Kelly would be filling in as the double. She shivered as the next scene had the best man asking the groom for permission to dance with the radiant bride. Kelly quivered a bit as the sexual connotations coming as she read the script that the bride and best man danced in a darkened spot on the dance floor, with the best man professing his love for her and she then admitting she was in love with him.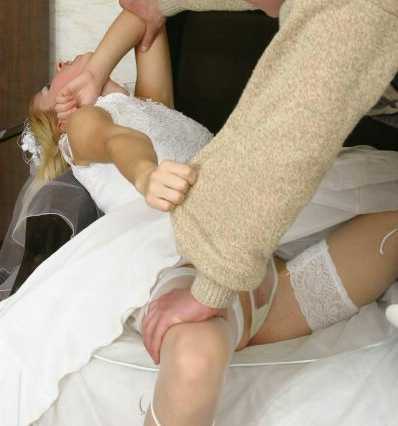 Movie scene being pictured in Kelly's mind!
Turning the page, Kelly breathed a sigh of relief as any close-ups would be of the lead actress herself. Then the story led to the best man getting the groom intoxicated, with someone unknown shown slipping a drug into the groom's last drink and then the groom was needing the best man's assistance in getting up to the honeymoon suite. There of course, with the groom drugged out of his mind, the newlywed bride would find the best man (listed a a white Caucasian male, groom's fraternity brother) kissing her intimately as they embraced. But not wanting her wedding vows to be shattered in less than a day's time, the bride would then try to fend off the anxious best man who obviously wanted her for himself, at which time Kelly closed her eyes to picture such a scene taking place in her mind. 'Wow, what a love story and illicit triangle this movie has!' Kelly thought. Still, it had intrigue and was rather hot sexually to say the least. She was just glad that the lead actress would be doing all the steamy sex scenes, admitting to herself 'I don't think I could do those type of scenes, no matter how hard I try! Maybe it just takes time to get into the groove of things in the film industry, after all its all make believe and an actor or actress must put oneself into the shoes of the character they're playing!'
With Kelly having already bought her wedding gown, Carl approached by young bride-to-be the next day at the modeling office with the proposal of a 50% reimbursement of the cost she had paid for the gown as it'd save from going over-budget on wardrobe. Carl smiled widely as the unsuspecting beauty jumped at the chance for an extra $750.00. Little did the innocent beauty realize that Carl would turn from being the director to playing the part of the older frat brother (an usher in the wedding party) to the groom and that he was going to be the one to turn the innocent virgin bride into a 'woman', all due to an emergency that arose as the actor playing the part had ended up in the hospital due to a fall. In actuality, that had been the actor's only part in this entire gig, that of playing the Caucasian fellow acting part of an usher was just for the introduction to Kelly that he acting as if he would be playing the part of the frat brother. And of course, the unsuspecting beauty would point out something the likes of "But the script reads that the usher named Carl is a Caucasian male!", to which Carl would advise that "It's way cheaper and pretty easy to do a quick rewrite of that portion of the script rather than canceling the shoot for the entire day that had been planned so far in advance!"
The script that had been given to Kelly to read was the very toned down version of what was really to take place in the flick. As a hot porno flick wasn't really about a love story but one normally filled with blackmail and sex, with lots of hardcore sex scenes, Carl did not want the innocent little bitch refusing to do such scenes and very probably walking out permanently. Carl wanted this to be XXX rated as he intended on marketing this flick on the internet, setting up the website in some foreign country to get away from the restrictive laws, for he knew that 'rape' scenes in a flick were what the purchasers were after. The real script called for the best man being pissed and vindictive of the groom-to-be, having learned that his supposedly best pal had He had told David all this before his father took ill suddenly and John had to depart from college due to the emergency. Before John knew what had happened, he had made a call back to the frat and learned from Carl that David and Jill were now a couple. It was then too late for John to do anything about it but 'revenge' would someday be his, that he swore to himself 'fraternity brother or not ………………..you're gonna pay, asshole!'

As for the role of Carl the usher, he was to be equally friendly with both David and John and knew the secret anger hidden within John over having Jill stolen away by David. Marcus the other usher had a hunger for the sexy young blonde himself but knew that she would never give a thought to dating a black fellow, much less have sex with one. Seeing John's anger building, the scene would have Carl playing John along, telling him to make a move on the lovely young bride-to-be and that John proceeded along with the scheme of things to extract his revenge. John's role was to profess his love for the bride-to-be, kissing her in the privacy of the plush gardens of the restaurant where the rehearsal dinner was to be held, with the young beauty then melting in his arms under the passionate kiss. At the reception, the groom would be slipped a drug by someone else, then John would have to help the groom up to the honeymoon suite. Then of course, he would be in position to seduce the lovely bride.

In actuality, when the flick was ready for distribution, the highlight would be 'Introducing Kelly Ashton' as the new porn starlet and her breaking into the business. The flick would be called 'Naive Beauty to Porn Star', with the star role being played by Kelly, and that all sex scenes would be played by the new starlet and her breaking into porn would be that of an actual rape scene. At the beginning of the flick, it would be explained to the viewers of this being Kelly Ashton's introduction into the porn industry, but also they'd get to see her lose her virginity on screen. Also it was noted that a stand-in would be playing the non-sex scenes and when the viewer heard "CUT!" yelled out in the film, such meant that a sex scene was upcoming and being played by Kelly. With the distribution taking place out of the company's European outlet, Carl wondered as to how long before it made its way on back, then how long before Brian Johnson learned of his pretty wife's real occupation. 'Oh, Kelly Ashton ........................I's gonna make ya the hottest sex star to hit the screen in the last ten years! Ya gitting yer cherry busted on screen is gonna be a big seller fer sure!' Carl chuckled.

The filming would show a pill being dropped into a drink, the pill fizzling as it dissolved, then being handed over to John. From there, John would make it way over to the bride and groom, handing over a fresh drink to the nearly wasted bridegroom. Camera focusing on the person dropping the pill into the drink would wearing a black tux and the hand belonging to a black man, that of Marcus the usher. "Ya wanna git even by fucking David's pretty bride? Pop her cherry in the process? But why not go one even better, where ya really git even …………………..let me 'ruin' her fer ya! Hell, I's know I's jist a token black to David ………………..I's overheard him on the phone to his old man once, telling him how's he knows its important to have some black friends, especially if'n he wants to git into politics like his old man!" the script called for Marcus to be advising John of. Then as the tipsy bride was hit upon by the best man as he forced himself upon, Marcus would be shown slipping into the room as the door was not fully secured. He'd smile upon seeing the groom out cold on the living room sofa, then with a blackjack knock the best man out and pushing him over the side of the bed.

"Ya fuck'n little bitch ………………..ain't married more than a day and yer cheating on David already ………………….and with the best man at that!" Carl would sneer. "Yer just one hot little bitch ain't ya? Well, ya want a man up between those sexy little legs of yers, yer about to get a 'real' man now, sweetie!" Marcus would say as he undid his belt buckle. Then the script called for the young bride to ad lib it all, crying, screaming, pleading not to be raped …………………..all to make it seem quite real! The script was purposely written this way, knowing that innocent young Kelly would never willingly play the part so it was left up to an unwilling Kelly to express her real fear of being raped by a black man. With the rape being real indeed, it was only fitting that the filming be what really took place and even amplify the expressions of horror emitted by the rape victim and be real as well.

Kelly was surprised that the director was taking part in the movie as the usher but thought nothing of it when Carl explained that the fellow initially cast for the part had broken a leg and would be out for weeks. Thus, with the role just a bit part, the director indicated it'd be no problem for him plus the fact it be cutting down on the budget, advising her "Thank God the usher's name is Carl! Otherwise I'd never be able to pull it off!" Actually Carl hadn't performed in a porn flick for several years, but he was anxious to perform once again, especially with this sweet young thing staring beside or rather under him. His role in the flick was not a 'bit part' as he led the young starlet to be, instead the usher would really turn out to be the lead role for this one, the fellow who would have the honor of nailing the young beauty with the cameras rolling.

All of the location shots involving Kelly would be used in the movie but also serve the dual purpose of reeling her in and setting her up for her big sex scene ………………a scene she was naively unaware of, that it was only in the real script. Being totally inexperienced in the film industry, Kelly never caught on that the crew was far smaller than that which would be used in a big-budget feature film and never caught on that Debbie was an established porn star. Nor was she aware of the fact that they were shooting the preliminary scenes for a porno film. With the preliminary scenes wedding reception scene in the can, Carl signaled Debbie that it was time for Kelly's big scene ……………………..arriving up at the honeymoon suite with the best man assisting the passed out groom. As called for in the plan, Debbie feigned a migraine headache. Using the old adage that the show must go on, she persuaded Kelly to fill in for her in the upcoming scene, explaining they would just be blocking and rehearsing the scene, and perhaps a bit of preliminary shooting. After all, Kelly had been hired to serve as Debbie's double, which the contract called her to fill in should the lead actress be unable to continue for any reason.

Although the shy, insecure Kelly blushed and tried desperately to beg off, as per Carl's instructions Debbie would not take no for an answer as she played the part of being a temperamental actress to the hilt. Debbie simply reassured her blushing understudy to just go with the flow and simply follow Carl's direction. Before Kelly could come up with a strong enough objection, Debbie poured the young beauty a stiff drink and offered her a couple of pills, claiming she always took them before a scene to help clear her head and relax her. Kelly politely declined, but Debbie insisted and Kelly obediently downed the drink and swallowed the pills. One of the pills was of the potent Valium with the drink laced with a dose of the potent Spanish Fly. One drink quickly led to a second, as Debbie artfully distracted Kelly by pretending she was coaching her on how to play the upcoming scene. Kelly was reeling from the effects, dazed and groggy, feeling deliciously sexy by the time Debbie walked her into the next room to set up for the scene as she was dressed back into her wedding gown. It all seemed strangely odd to Kelly, even surreal, but she couldn't gather her thoughts. As Carl stepped towards her, assuring himself that she was sufficiently under the influence, he then signaling to the camera crew to roll the film. Drugged out of her mind, loins afire, Kelly couldn't make heads or tails of the events taking place around her.

Mind awash under the influence of the drugs, Kelly observed the character David being placed on the living room sofa as he was to have passed out. 'Oh, he's playing the part very well!' Kelly thought as the handsome best man John was now about to proceed with his part of coming on to her. "Oh, no John ……………..this is wrong ……………we can't …………………..I'm now David's wife!" Kelly advised as called for in the script. She had to admit that the fellow playing John was quite happy, now he was kissing her once again, with his thick tongue seeking entrance between her clenched lips. That first time, in the intimate kissing scene that took place in the hallway setting as called for in the script, Kelly had felt the forbidden effects of the kiss as the handsome best man slowly guided her towards the bedroom. Picked up in strong arms and being carried to the bedroom, her reactions were even more out of whack and uncontrollable as she clenched her thighs tightly together, love juices escaping out of her for the very first time in her young life.

Kelly was to merely pretend to melt in the arms of the best man, as called for in the script that she had read, but she did not need to do any acting here as she was juicing right in her panties. According to the script, the best man would deftly undo the hook and zipper of her bridal gown and get her down to her bra and panties, then would have his face up against her panties. The script then had read for the bride's role: Remain completely still with the best man for still shots that would be taken for promotional display scenes, wait for the director to call for the beginning of the next scene, which would involve the entrance of Carl the usher who comes into the scene and saves the day by clubbing the best man over the head and pushing him off her and to roll him off the bed. Kelly fell a bit embarrassed to be down to her undies and having a male's face up against her sex, but she had told herself that it was just a part of the movie being shot and a normal expectation for softcore sexual scenes, for she certainly would have refused taking part in anything more revealing.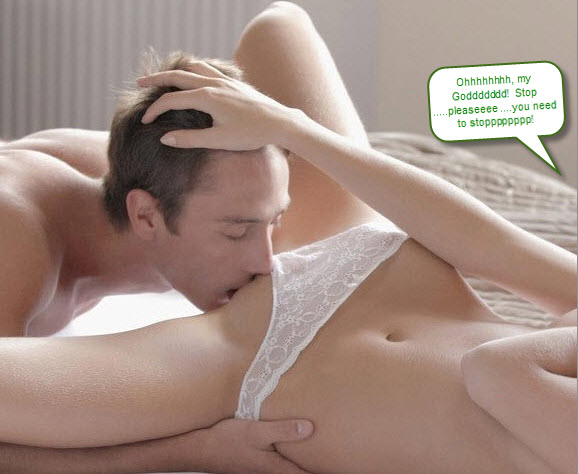 Flashes began going off for the taking of the promotional still shots, with Kelly telling herself that she couldn't move one iota so as bit so as not to ruin the shots being taken, but her male counterpart for the scene was being rather naughty and moving a bit ......................................nuzzling his nose into her panties! 'Why aren't they telling him to remain still, that he'll ruin the still shots by moving?' Kelly wondered while shivering as she clenched her thigh muscles to keep from squirming about on the bed. 'Tell him to stop moving about!!' Kelly wanted to yell out to the director handling this scene as well as to the still photographers who continued snapping away with their cameras. Kelly cringed and shuddered in embarrassment upon realizing that the crotch of her panties were all damp, thinking that she must have gone and wet her panties, but then she realized that the front of her panties had gotten all wet was the best man had his open mouth clamped over her sex and licking at her through them. With her eyes wide and teeth tightly clenched, Kelly tried to steel herself in order to remain perfectly still so as not to spoil the still shots, but she was wanting to just scream on out at the top of her lungs for the bastard to stop.
Mind swooning from the unwanted pleasure, Kelly was unaware of the bastard's fingers grabbing an end of the crotch of her panties, pulling them aside ad then the bastard had his foul mouth right upon her sex. "Ohhhhhhhhhh, my Goddddddddddddddd! Stop ..............pleaseeeeeeeee ...........................you need to stopppppppppppppppppp!" Kelly stammered out as her body began quivering uncontrollably. Releasing the grip that her right hand had on the side of the bed, Kelly moved her arm to put the palm of her hand on the vile bastard's forehead in an attempt to push him away from her, but she was unable to budge the 'best man' as he was avidly eating her pussy out. With the bastard's lips on hers, snaking his long tongue up into the slick folds of her vagina, Kelly screamed the instant the tip of the bastard's tongue flicked up against her ultra-sensitive clit. As the unwanted pleasure coursed throughout her entire body, Kelly swooned from the unbelievable feeling radiating through her pores, then stop pushing at the bastard's forehead to slide her hand forward to encourage the bastard to continue eating her.

Kelly was unaware of what was taking place off stage, but according to the script she had read, Carl the usher was to make his appearance soon. The script called for Carl to club the best man over the head, push him off of her and then roll him off the bed, bringing an end to the scene once the assistant director yelled "CUT! That's a wrap!"

The clubbing of the best man and rolling him off her body would be a staged scene as according to the script, and that would be the end of the acting portion for the night .....................but there would be no yelling "Cut!" and the events thereafter would be all for real. Staring up in horror as John gave a grunt and rolled off to the side, Kelly could not comprehend what was taking place as Carl playing the director/usher sneered out "Yer just one hot little bitch ain't ya? Well, ya want a man up between those sexy little legs of yers, yer about to get a 'real' man now, sweetie!" Kelly was stunned as this was not a part of the script, that Carl was no longer playing the part of the usher nor just serving only as the director …………………………..he was now undressing in order to do the honors of actually having sex with her as well. "No ………………no …………………….Carl, what are you doing?" she screamed out, though no longer using his character's name but the director's real name which was one and the same as this was clearly out of the script that had been provided to her. Having used 'Carl' as the usher's name, now proved to work perfectly as had been anticipated by the lecherous director.

Although a bit woozy from the valium Kelly reacted as the director let his pants drop to reveal his massive black manhood that was sporting a jutting hardon, the very first adult male's penis she had ever seen. Then the vile director was fisting his manhood and Kelly realized the trouble she was in. Turning to scramble up the bed to get away from the approaching director, Kelly felt her ankles being grasped and she was being pulled back down the bed. Grabbing onto the bed rails, she fought to prevent herself from being pulled down further. Kelly first felt her white heels being removed, then hands were grasping her ankles tightly once again. Next she felt something thick and fleshy laid upon the soles of her feet, then it was being pushed up and down before her feet were being wrapped around the thick cudgel. Trembling with fear, it could not be what came to Kelly's mind upon feeling the shape and length on her feet. But turning to look back, the director had her feet wrapped around her his filthy penis …………………..worst yet, he began thrusting his manhood in and out from between the soles of her feet.

"You're sick ………………………your nothing but a sick bastard!" Kelly wailed out as she tried to pull her feet out of his clutches and pull herself up further upon the bed. "Sick, am I …………..call me a sick bastard, huh, bitch?" Carl sneered as he used his overpowering strength to pull her down the bed, forcing her to let go of the bedrails that she was clutching. Turning her over, Carl enjoyed seeing her eyes widen in horror as she was face to face with his throbbing hardon. "I'm sick, huh, bitch …………………well, let's see how sick ya git when ya git a taste of some black meat, sweetie!" he exclaimed. Grabbing the back of her hair and jerking hard to cause her pain, just as Kelly opened her mouth to scream out, only muffling sounds could be heard as her mouth was suddenly filled with solid black flesh. "Mmmmmmmphhhhh …………………..mmmmmph ……………………..nnnnnnnnnnnnnnnnnn!" came Kelly's muffled cry as the vile director jerked upon her hair as he thrust even more of himself into her mouth. "Whatsamatta sweetie? Ya's sound a bit 'sick'! Ya don't like the taste of black cock in yer mouth, huh?" Carl taunted as he began to fuck the anguished beauty's face.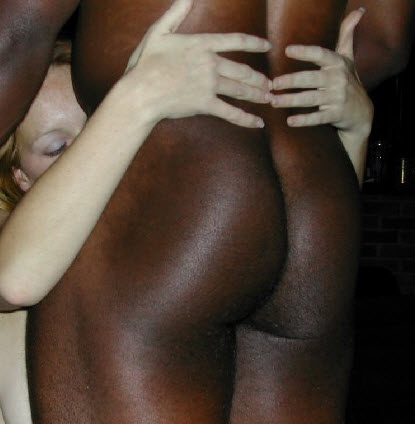 'Noooo!' Kelly wanted to say badly as she shook her head from side to side, all with the thick black piece of meat firmly lodged in her mouth. "Feeling sick with my cock in yer mouth sweetie?" she was asked by the depraved director. Nodding her head to indicate a 'yes', believing that if she gave in and admitted such to the vile man that he would take pity upon her. But to her dismay, she heard his reply "Feeling sick now, huh, sweetie ……………………..well, it ain't nothing compared to when's I's cum in that purty mouth of of yers!" Defiled beyond belief as the man made her commit the vile act of fellatio upon him, young Kelly could not believe any man could be so depraved as to even think of committing such a horrid act upon a female. Yet it was happening to her at that very moment as the so-called film director was fucking his jutting penis in and out of her mouth, not giving her any mercy nor any consideration at all. "Nnnnnnnnnnnn ……………………..nnnnnnnnnnnnnn ……………………mmmmmmmmmphhhh!" was all she could utter in the way of a plea for mercy and have the foul tasting penis removed.
As Carl pumped his fuck tool in and out the beauty's gagging mouth, the best man was then shown alongside the bed smirking and giving Carl the thumbs up. "David's purty little bride first caught kissing the best man and now look how she jist loves sucking on my black meat! David's a true frat brother ain't he, John ……………seeing as how he's sharing his purty little bride with all his brothers! This little sweetie's squirming like crazy bro …………………think her little beaver needs some attention, don't ya?" Carl advised in following with the outline of the true script. Panties drawn down her legs by the character playing the best man, Kelly as the innocent young bride was forced to suck Carl's big black cock while the so-called 'best man' was nuzzling his face down into her sex. "Mmmmmmmmm ………………….mmmmmmm ……………………mmmmmmmmmmmmmmmm!" Kelly moaned around the thick cock in her mouth as pleasure from the tonguing of her juicing twat was driving her crazy.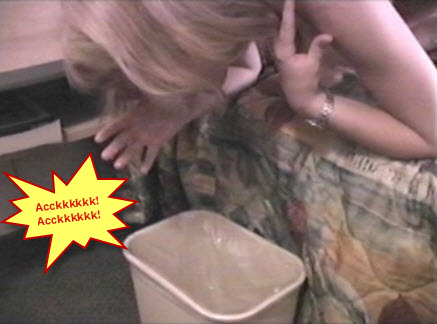 Arching her hips up into the pleasure giving mouth, Kelly orgasmed for the very first time in her young life as love juices poured out of her agitated slit.Moments later, with Carl emptying his swollen balls into the innocent beauty's mouth and pulling his still throbbing cock from her mouth, the camera zoomed in as Kelly scrambled to the side of the bed and gagged "Accckkkkkkkkkkkkkkkk …………………………..acckkkkkkkkkkkkkkkkkk!" As her petite body convulsed and heaved, her stomach continued to rebel as Kelly spewed out the contents of her belly into the trash can next to the bedside, and the viewers would know this was not a make-believe porn flick. Heaving again and again, till finally there was only dry heaves, Kelly felt large hands on her ankles pulling he back to the center of the bed and then heard the vile director/usher's voice telling her "C'mon, sweetie ..............................this is the night ya've been looking forward to fer so long .................................yer wedding night ..............................the night ya become a 'woman'!"

As Kelly tried to fight off the vile director who's cock remained at full staff, the so-called 'best man' came around to hold her arms outstretched above her head as Carl playing the usher pushed her wedding gown up further and got into position. "Well ……..seeing that David is out like a light, it's only fitting that I's help my frat brother out! Can't let his marriage to the purty little bride go unconsummated on the wedding night, can we?" Carl snickered. "Aieeeeeeeeeeeeeee ………………………………aieeeeeeeeeeeeeeeeeeeeeeeeee!" Kelly wailed as the vile director thrust forward to lance his foot long dong into her never before penetrated vagina. The camera situated at bed level behind of the copulating couple zoomed in for a close up shot of their union. It was the perfect timing as it captured the black and white union just before the appearance of blood oozing out from the joint as the raped beauty had obviously been a virgin.
Screaming over for the now sobbing beauty, she could only sob louder upon looking up in wonder as to what was stroking her face, then Kelly's horrified expression told it all for the camera's as the best man was now stroking himself right above her face and letting his testicles stroke her facial features. Then her head was being tilted back and her jaw pulled open as the best man guided his cock between her pink lips. "Hey, Carl ………………………you gonna pull out or put on a rubber? David was saying they were planning on starting a family right away so I don't think she's on the pill!" the best man inquired. "Well, ya want me to pull out ……………….up to ya, man ………………………ya wanna even it with him for stealing yer girl don't ya!" Carl responded as he fuck in and out of Kelly's bloody slit. "Yeah, why the fuck am I thinking of the fuck'n bitch ………………..knock the little bitch up!" came the reply from actor playing the best man.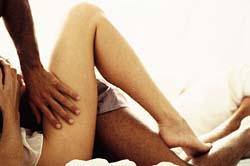 Kelly could only lie immobile and frozen upon the bed as Carl the director/usher proceed to 'rape and ruin' her, soil her innocent body beyond comprehension as he intended on filling her fertile womb with his hot potent semen, all taking place as her face was being saturated with the 'best man's' semen as he pulled himself out of her mouth to ejaculate right upon her face. Looking up in a daze, it was Carl using a cellphone, apparently talking to another supposed frat brother as he loudly announced "Party's on! Git all the guys on up to the honeymoon suite, pronto!" With the camera still rolling, though unmanned, the crew got in line for some of the action promised to them by Carl. Even the so called groom had slipped away to change into some other clothing to return with his back to the camera in order to participate in a gangbang of the innocent bride. This would certainly be a night that Kelly would never forget, nor would anything come even close to matching it.

After the taking of her virginity, with the raped beauty lying atop the blood soaked sheets with the wedding gown she had purchased for her big day bunched up at her waist, a tall butch looking dyke came to assist the defiled beauty to the shower and adjoining make up room. Doreen the Dyke had been hired for half the normal fees, with the devious Carl flashing a picture of the innocent young beauty, being told that "You'll have the little bitch all to herself on each break! Of course, we'll have hidden cameras capturing all the action, so use that strap-on dildo on her first and then get her to put it on to do you! You get that done and the bonus will be double what you're making on the flick!" Doreen didn't mind the cum splotches soiling the raped beauty for the innocent gal was now all hers to play with for the next 45 minutes before the next shoot. Having seen the effects of Spanish Fly before, Doreen knew that she had to get the fucked out beauty showered quickly before that itch between her legs had her climbing the walls. And once she began to climb the walls, Doreen would only be to happy to assist the hot little bitch scratch that itch by strapping on that curved dildo that she had already lubed up for action.
Having the foresight of what would probably take place in the makeup room, Carl had the hidden cameras turned on and recording whenever the breaks took place for clean up time. He knew that young Kelly would get her first lesbian encounter and that Doreen the Dyke was a butch and liked the opportunity to strap on that wicked dildo of hers. Carl figured that he'd be able to use some of the footage for parts of the flicks that he'd produce of his beautiful new starlet, and it'd certainly be priceless if Doreen got the bitch to strap it on herself to stick it up into her lesbian partner. With many years of experience under his belt, Carl knew all the ins and outs of the porn industry, how and where to cut costs and yet put out a top quality product that would please the customers. The product that he was planning to market on the internet would be considered black market goods as not legalized anywhere, but there certainly was a high demand for xxx rated flicks showing uncensored rape scenes. With a young innocent beauty who really was not a willing participant, top quality filming was one of the key elements needed, then future flicks staring the new talent would be in demand.

Having learned from Kelly that her fiance Brian Johnson was working several jobs that weekend, that she had told him that she would be spending Friday and Saturday with a girlfriend, that had given Carl the heads up and adequate time to kick-start his devious mind into overdrive and go from one porn flick to a half-dozen or so during that 36 hour period. Camera crew in place with over-time bonus thrown in, along with having the privilege to fuck the innocent beauty, it was the way to go for Carl to get good work done at the least cost as his motto was to get 'A big bang for the buck!' Getting guys lined up to get into a porno flick was no problem at all, especially with some flicks having no verbal lines for the guy at all, the requirement was for him being able to get it up and ready for action. And for the extras with enough talent to spew out a few intelligent lines for the flick, Carl would throw in a hundred bucks, as it'd certainly added to the flick with the guy ejaculating in the beauty's face while groaning out something the likes of "Damn, I wish that punk you're marrying could see the bride-to-be right now!" While young Kelly was getting her introduction to Doreen's strap-on dildo, Debbie Franklin was busy out on the main stage in the kitchen area as Carl directed the action, getting the preliminary scenes ready for the main event that involved the innocent Kelly being fucked royally or cum upon by the anxious crew.
Dressed in the peach dress and beige heels from Kelly's wardrobe for the next scene, Debbie was acting as if she was preparing a meal as a paunchy old fellow appeared on scene greeting her with "Hi, Kelly!" "Hi, Pop! How's my favorite father-in-law? How about making each of us a drink while I get the roast basted, Pop! Make mine a vodka tonic!" Debbie replied. That was basically all the lines needed to set up the entire scene, though both the guy and Debbie were allowed to ad lib any lines they wanted from there. Camera following the old geezer, it captured his making of the vodka tonic as well as a scotch on the rocks for him. But then a vial was being opened and a liquid was being poured into the vodka tonic drink. Old fellow returning to the kitchen and handing his son's young wife her drink, the camera then focused in at an angle where he was eyeing up the sexy legs and backside of his daughter-in-law as she sipped her drink before bending over to open the oven, then the camera focused a bit lower as 'Pop' began rubbing that obvious bulge in his pants.
Oven being closed a bit later as the young beauty appeared unsteady as she grasped the counter to support herself, the camera captured the old man moving in to assist her, placing hands on her trim hips to hold her steady. "Oh, Pop ………………….I …………..I'm feeling a bit dizzy all of a sudden!" the daughter-in-law advised. As the man's hands slowly crept up the front of the peach dress to cup her ample breasts as the man advised "Don't worry, Kelly ………………..I'm here to take care of you!" "No, Pop …………no ……………..this is wrong ……………..I'm your son's wife!" came the response as the daughter-in-law struggled in his arms, trying to to get away from his pawing hands. From the camera located at the far end of the room, the hot exciting scene unfolded of the lusting father-in-law forcibly dragging his son's pretty wife down the hallway and into the master bedroom. With the old man standing at the foot of the king-sized bed, his lovely daughter-in-law withering upon it as the obviously horny father-in-law began undoing his belt. Then "Cut!" came Carl's instruction to end the shoot at that instant as the innocent young Kelly would now be the playing the part of the old boy's daughter-in-law.
From there, Debbie will hustle off to the dressing room to change, then going to hang the dress up in the make-up room, placing the beige heels below it for Doreen to dress Kelly with. Having experienced her first lesbian experience, Kelly needed the drink that was being handed to her by the dyke who had just reamed her out with the curved dildo and had returned the favor by strapping the dildo on herself and doing the unthinkable. As her drink was laced with even more of the potent Spanish Fly, it would not be long before it took effect, and Kelly would soon be all hot and bothered in her next scene in playing the daughter-in-law to some horny old geezer. Dressed in her peach dress and beige heels, the same outfit borrowed by Debbie a short while ago, Kelly soon found herself back on the bed on the main stage. Eyes glazed over as she withered about on the king-sized bed, she heard Carl's voice yell out "Roll'em!" Blinking her eyes in an attempt to focus them, Kelly gasped upon seeing the pudgy old guy standing at the foot of the bed and undoing his pants.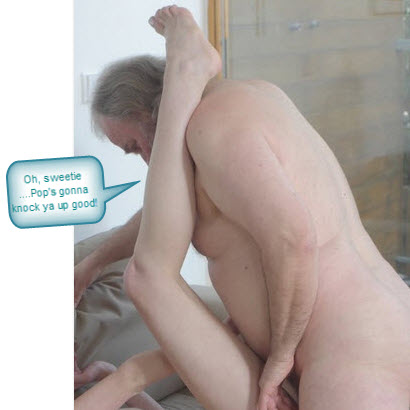 It would be a big seller of a flick where the horny father-in-law drugs his son's beautiful young wife, raping her right on the bed that she shared with his son. Slowly stripped of her clothing, first the beige heels, the old geezer obviously had a foot fetish as he began worshiping her dainty feet. With his lovely daughter-in-law naked upon the bed, the old boy hoisted up her left leg upon onto his shoulder as he got ready to rape her. After shoving his hardon into her, he raised her right leg up onto his other shoulder, then proceed to rape the sobbing beauty in earnest. Holding her legs up at the ankles with her on both sides of his face, the old geezer could tongue her toes as all the while boning her with his hardon, then 'Pop' wheezed out loudly "Oh, sweetie .........................Pop's gonna knock ya up good!" What took place next was just perfect for the porno flick that depicted 'Pop' raping his beautiful young daughter-in-law, for the innocent starlet came to realize just what was actually taking place at that instant, for she then sobbed out "No .....................nooooooooooo ..........................don't ........................please don'tttttttttt ...................................you ........................................you'll get me pregnant!"

Shooting of the rape scene over, ending with the thick overflow of cum out of Kelly's ravished slit, she was in the shower once again and about to get her second run in with Doreen the Dyke. This time the Dyke would take her doggie style with that wicked curved dildo of hers, making Kelly get down on her knees in the tiled shower stall, getting her to scream when the dildo was shoved up into her never before penetrated ass. Meanwhile, Debbie Franklin was out on the main stage dressed in the yellow dress and white heels belonging to Kelly, and on this shoot she'd be addressed to as 'Mrs. Johnson' by the young teenage stud appearing in the kitchen with her. Being called 'Mrs. Johnson', as she really would be referred to upon marrying her fiance, such would certainly be disastrous for Kelly should Brian Johnson ever get to view this porno flick. With Debbie playing the role to perfection, asking the young stud if he would like to join her for a cold pop as "You must be exhausted from doing the lawn, Timmy! I'm so glad you live right next door and like to earn extra money doing yard work!"

With the young teen not much of a talker on camera, it was the perfect situation for Carl with the young stud continuing to eye up the married beauty living next door to him, as no further explanation would be need to tell the viewing audience what was happening. For this flick, the young teen would gladly accept the offer as a chance to linger in the house alone with his sexy next door neighbor. Drinks poured and set upon the counter by Mrs. Johnson, when she turns to refill and put the ice tray back into the freezer, the camera captures the youth dropping a pill into her glass of pop. Drinks consumed by both and the young lad making his exit to go back to the yard work, the cameras are back upon Debbie as she feigns feeling the effects of the pill. Soon, the drugged beauty staggers into the bedroom and is withering upon the king-sized bed while still attired in the white outfit and white heels. The young lad peers in from the sliding door and calls out "Mrs. Johnson! Mrs. Johnson! I heard you moaning! Are you okay?" before taking the chance to enter the woman's home once again. Camera on the young teen as he goes down the hallway, strips off his clothes and begins shucking at his growing manhood, then the camera focuses in on the wide-eyed beauty as pants out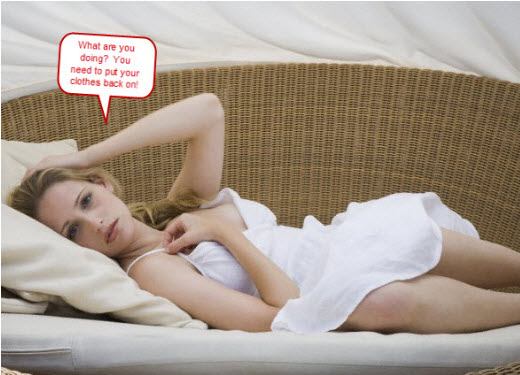 Now dressed in the white outfit she had brought with her, along with her white heels, Kelly wanted even more sexual relief as she was once again on the main stage. Still her morals told her that she needed to quell this feeling, that she had to think of the man she was promised to and would soon be marrying. Upon seeing the young teen standing at the foot of the bed that she was squirming upon, seeing him naked and shucking at his boner, Kelly mumbled out "What are you doing? You need to put your clothes back on! I ............I can't have sex with you .................you're way too young! It .....................it's immoral ..............and against the law to have sex with someone as young as you!" "Don't you worry, Mrs. Johnson ……………….I know just what to do ..................................I may be thirteen but I know how to treat a woman like you! And no one need to know!" With the youth coming over to boldly grasp and fondle her breast, Kelly was in dire need to get fucked once again. Panties stripped off her sexy legs by the young teen, the viewers would just love this flick as the young wife's sexy legs were spread wide as the teen begins to feast on her dripping snatch. It would be quite an erotic scene to view of the woman next door to the youth wrapping her soft creamy thighs around his head as she locked her white heels together upon his back, especially when Kelly panted out "Ohhhhhhh, so gooooodddddd ...........................so good .......................oh, yesssssssss .............................fuck me .......................fuck meeeeeeee ....................fuck me goodddddd!" And then, of course, it would be a heck of a fuck session as the young teen got into the saddle to help put out the fire between her legs.

With the next break in session, cameras rolled again as Debbie Franklin was on the main stage where the bedroom closet and window area was situated. In panties with her back to the camera as she hooked the bra behind her, Debbie then reached up for the navy blue outfit of Kelly's and slipped it over her head. Then she stepped into the matching navy blue heels. The camera suddenly picked up the movement by the window off to the side and zoomed on in, and there crouching outside was a decrepit looking wino who had getting a free show for himself. Camera focusing on the man putting liquid onto a rag he was holding, then the shot went back into the bedroom when a thumping sound could be heard with Debbie turning about to investigate. With Debbie going to the back door and looking out, the wino surprises her by clamping a rag over her mouth and nose. Fighting but going limp, she is dragged down the hallway and thrown upon the bed as the man began to tear off his clothes. "Cut!" Carl called out. With Debbie hustling off to the dressing room, navy blue outfit and heels were then taken over to the make-up room for Doreen to get the beautiful starlet into the outfit and ready for the next scene.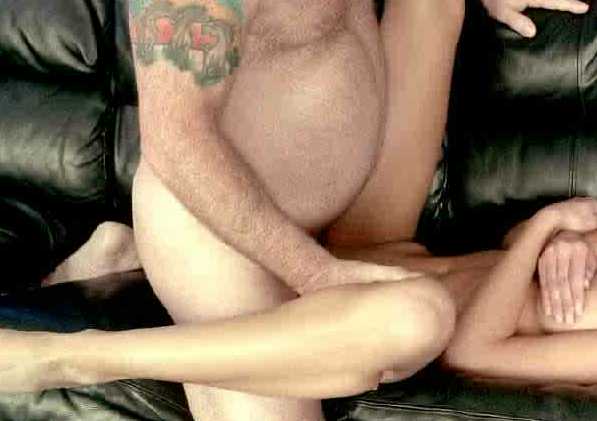 A brutal rape scene would soon be captured on film, with old guy really being an unkempt wino picked right off the streets, and there was no telling as to when he had a bath last as he smelled really bad. All those facts about the old wino were visibly expressed by Kelly as the man straddled her face and forced his cruddy old penis into her mouth. Dress and undergarments torn from her body, it turned out to be a fantastic rape scene, one that Carl couldn't have scripted any better no matter how he tried. And the ad lib lines coming from the wino caught Carl by surprise as he had not expected the guy to say anything. But apparently that guy was speaking from the heart as he proceeded in raping the young starlet, exclaiming "Oh, baby ………………….ain't had anything so soft and sexy in a hell of a long time! Never expected anything the likes of you to come along and make Amos' day! Ah, sweetie ………………I's just hope I's don't give ya the clap or worst! But I's do know how to make a woman feel good .....................so you jist let old Amos do all the work! Hey, maybe I's give you something better than the clap .....................cause I's got more than a dozen little brats running around!"
From this day on, a new porn star was born and the bank would have to look for a new teller, as Kelly as destined for stardom. Since that weekend, Kelly could not do without having sex for a day, be it with a man or woman as she was now game for anything. Shortly after marrying the love of his life, Brian Johnson would wonder what went so wrong with their marriage, as he had been expecting a very naive and inexperienced young woman as his bride but he had gotten the shock of his life upon discovering he had not married a virgin as he had been led to believe he'd be getting on their wedding night. With his inexperience, Brian took some time before managing to find the right spot to get his penis up into Kelly's slick slit, sliding right up into his beautiful bride without having met any resistance. Surprised with the ease of penetrating his supposedly virginal wife, Brian had no time to ponder about it as the feeling was just so fantastic that he began spewing out all that hot cum being churned up by his bloated balls, but then heard the disappointment in Kelly's voice as she moaned out "Nooooo, Brian .................oh, no ......................not so soon!" And that next morning, the way she gave his cockhead a lick, the very last thing he had expected Kelly to do …………….causing him to squirt in her hand just before she could guide him into her.

Throughout their entire honeymoon, Brian just could not seem to satisfy the sexual urges hidden under her innocent exterior, but it seemed that from the third day on he was performing much better in bed as Kelly did not seem be be disappointed in him any more. On the fourth day of their ten day honeymoon, Brian just loved how Kelly let herself go, thinking that she apparently had been keeping everything bottled up within herself until they exchanged wedding vows. To Brian's surprise, one of the fantasies that he had harbored since he started dating Kelly came true, that of being allowed to put his face up against her sweet sex and to nuzzle his face up into her soft golden curls. Told by Kelly early that morning to go out golf with a pick-up foursome as she wanted to go to the spa, Brian had made some friends in the group he was playing with, he then joined them at the 19th hole for a few drinks. Upon getting back to the honeymoon suite, his lovely bride had just come out of the shower with a towel wrapped around the sexy bod. With Kelly wanting to pull him to bed right then and there, Brian told her to wait just ten minutes for him to take a quick shower, so he could get squeaky clean like her before getting into the sack once again.

Shower over and in bed with his beautiful bride, Brian had decided to make a play on making his wild fantasy come true, starting with kissing Kelly on her lips and then leaving a trail of kisses down to her breasts before chancing to go on lower. Kissing and tonguing her navel, Brian was encouraged as Kelly did not put up any resistance, even as his kisses and tongue began to go below the edge of her short blonde curls. When he nuzzled at her sweet golden nest his wife moaned "Oh, Briannnn .................yessss ................that's so gooddddddd!", then Brian felt his wife's hand at the back of his head and pulling him to her, then she was arching up to feed him her thick nectar. This continued for several minutes before he felt Kelly pushing at him, telling to turn over which he did to comply with his beautiful bride's request, letting her push him on over from his position atop of her. But to Brian's surprise, when he fell over onto his back, Kelly was up and upon him as he lay there. Kelly got getting up onto her knees, straddling his waist and then shuffling on up this her golden curls were brushing up against his nose. Kelly had put her sex right at his mouth level which he could not resist, mouthing her first before flicking his tongue against sex, then slipping his thick tongue up between her slick slit and causing Kelly to moan "Oh, honey ..............................eat me ....................................eat meeeeeeeeee!"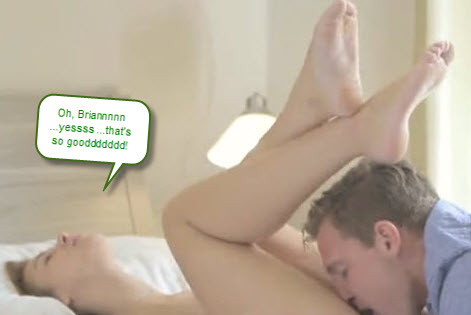 With his fantasy coming true, Brian did just that as he began slurping away at the sweet goodies that began seeping out from her cunny, making him think that he was tasting the aftermath of her orgasm. Little did he know that upon arriving back at the honeymoon suite, Kelly was coming out of the shower after having fucked the black stud from room service who had recently departed, that it was the stud's cum that he was slurping up out of her well-fucked pussy. Brian was so in love with his beautiful bride that he had put her up on a pedestal, thinking that she was all his and couldn't or wouldn't do anything out of the boundaries that could be expected in a relationship such as theirs, that she must have had a wild orgasm from his licking her snatch, for why else would she be juicing so much into his mouth as Kelly screamed out for him to "Eat me, honey .......................................eat me ....................................oh, that feels so good ................................oh, yessssssssssssssssssssss ....................................oh, yessssssssssssssssssssssssssss ............................................eat meeeeeeeeeeeeeeeeeeeeeeeeeeeeeeeeeeee!"

As all that thick tasty juice poured into his hungry mouth from his beautiful bride, Brian couldn't be happier as he was now able to please his lovely wife, for she was no longer disappointed in his lovemaking and really enjoyed the act of cunnilingus. Brian was ecstatic upon hearing Kelly moan out in pleasure as clamped his open mouth on her sex and stuck his tongue up in her cunny, loving all that hot cream sliding down onto his flicking tongue, but he might have felt otherwise had he known that the black dude from room service had dumped two loads of his hot semen up into his wife's twat just a half hour before his wife had exited the shower. This had certainly been the turning point in their honeymoon as far as Brian was concerned, with Kelly encouraging him to go golfing and even going out deep sea fishing, wanting him to go and have fun while she sunbathed or took in a spa treatment. It was so great to return from his physical outing to find his wife all hot and bothered, waiting for him to shower and get into the sack with her, and Brian was thrilled at the fact that Kelly just loved straddling his face so he could eat her out. Brian swore that his beautiful must be getting turned on to his 'eating her out' as she was getting more and more juicy each day.

Upon getting back from their honeymoon, Brian was looking over the receipt from the Caribbean resort hotel that they had honeymooned, he advised Kelly "No wonder the bill seemed so low and too good to be true ..........................they didn't add in your spa treatments as well as the facial you got the last day we were there! Gosh, I guess we can expect a big supplemental bill coming in the mail!" Then to Brian's relief, his wife advised "Oh, honey .............didn't I tell you .....................when I told them to charge it to the room and gave them out room number ....................they said everything at the spa was free for guests staying in the 'Honeymoon Suite'!" Brian breathed a sigh of relief upon hearing that from his wife, not seeing her give a sigh of relief for her quick thinking, as her going to the spa each day had just a cover story since all her time was spent up in the room with the stud from room service. And as for that facial on their last day at the resort, Kelly had the stud from room service bring his buddies, and she got a massive facial when three of them jacked off in her face before departing the honeymoon suite.

End of Story.