Newscaster's Nightmare - III
(m/f, i/r, n/c)
by
Black Demon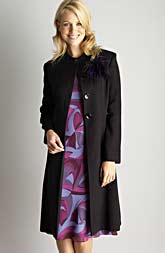 ______________________________________________
Standard Disclaimer!
This is a fictional story intended for Adults only!
______________________________________________
************ ***********
Note: The story below is a story in itself. However, it is also a
direct continuation of the earlier story entitled: 'Target: Beautiful Married Women 7'
************ ***********
For newscaster Jill Norris, giving birth to her cute little baby girl brought immediate joy upon seeing the child that had made her belly swollen for the past five months. With her husband so proud to now becoming a father, passing out cigars to all his friends and co-workers, the guilt that she bore seemed rather overwhelming at times. But what could she do at this point! She couldn't admit the truth ……………not by telling him that little Kristi was not his daughter!
'One night! One night of sin and lust ……………………..the consequences of my infidelity …………………violating my marital vows! She's so cute ……….but little Kristi will be my daily reminder of my unfaithfulness ……………..letting myself get seduced by a young handsome college jock ………………….letting myself get taken …………….no, fucked royally in the sleazy 'Horny Toad Motel'!' Jill thought with remorse.
Jill vowed to herself that she would never again be so foolish, never again violate her marital vows. She had received several calls from Skipper Harmon but refused to take them. She did not want to speak to him, could not bring herself to talk or see little Kristi's real father again, fearing his hold over her and worst of all being seduced again. Then came the gift in the mail at the station for little Kristi, the trademark teddy bear with the #7 embroidered on the front of the State U. uniform.
With each newscasters' email address at the station publicly displayed in the newspapers and on the television itself, Jill would screen the numerous messages with the hope that one would lead to a news tip and story. There were a lot of congratulation messages once it was announced that she had given birth and of course some from cranks with guys telling her they'd like to have sex with her and all that. But she was pretty good at screening her email by seeing the heading and eliminating the need to read many of them, especially the crank and foul messages.
Now back at work after a couple months of maternity leave, Jill scrolled down her messages that morning as she normally did. Then one message entitled 'Congratulations on your Baby Girl!' caught her attention. The title was very similar to many of the other congratulatory emails, but this one had chills coursing through her body without even having opened the message as yet. The reason causing her apprehension was that the sender's identity was shown as that of 'The Horny Toad Motel'!
Swallowing in nervousness, pausing several long moments, Jill then braved herself as she clicked open the email message. Chills coursed throughout her body in reading 'Hi Sweetie, guess it ain't the water, huh!' She immediately thought that the message was sent by Skipper to taunt her of infidelity and of his knocking her up with little Kristi. Then she noticed that there were two attachments to the email, both jpeg attachments to indicate that they were pictures.
'Do I dare open them?' Jill asked herself. But she didn't dare not open them, needing to know what the attachments contained. The first was that of her on the dance floor with Skipper Harmon. The second was that of her holding hands with the handsome jock while sitting at the bar. Looking at the email address of the sender, with it ending with 'stateu.edu' Jill knew it came from someone at State U. 'It must be Skipper!' she concluded. 'But who took them? Why?' were puzzling questions that then arose.
She thought of calling Skipper, to put an end to it all but just could not find the courage to do so. It was now a week since that message and Jill began to feel a bit relieved. Then, in going through her emails for the day, another message from 'The Horny Toad Motel' sender appeared entitled 'It Ain't the Water!' Fear once again set in as forced herself to open the email message.
Shivering with fright as she read the message 'Hi Sweetie, you and I knows it ain't the water, don't we!' And then there were attachments beneath the text message. The first was a picture that was hard to make out, other than a couple kissing in the parking lot but her dress she was wearing was definitely the one she had worn that night. One thing differing in this picture was the date and time showing at the bottom, affirming that it was taken the night of her visit to the tavern.
Jill gasped upon opening the second attachment for in this one, it was clearly visible that it was she in the picture. Her dress disheveled and appearing to have been hastily put on as she walked barefoot to the car with her heels in hand. And in the background of the picture was the sign and logo of the 'Horny Toad Motel'! Then in opening the third attachment, Jill wanted to throw up. That attachment was a scanned in copy of little Kristi's birth announcement, with the date of birth circled, nine months to the date shown on the two pictures of her at the sleazy motel.
Just sitting at her desk in a daze, Jill pondered her options, wondering as to just what she should do. Sniffling back the tears, she realized that the photos had been taken from high up an across the way ……………..taken from somewhere up in the tavern. 'Is it blackmail? Does Skipper want money from me?' Jill wondered. 'Oh, God ……….what if he wants ………………wants more sex from me!' she worried. 'God, please ……………….please help me ……………….I can't cheat on Bill again! What can I do if he demands that I have sex with him again in exchange for the photos?' she asked herself.
Again looking at the new photos, Jill realized that she had snuck out of the motel room quietly, leaving Skipper still asleep in the room. 'Then who took the photos?' she asked. Then thinking of the first email with the two pictures attached, she went back to the old email and reopened it. The one on the dance floor had been taken high up and the one of her and Skipper at the bar came from behind the bar. Recalling the effects of the potent drink, the fact that Skipper was friends with the black bartender, Jill shuddered in thinking 'It must be him ……………the bartender who made me the drinks!'
Looking again at the sender's email address, the full address read 'bigbadlj@stateu.edu'! Big Bad LJ was the real sender, with 'L' for Leroy, the name of the bartender she realized. Back onto the internet, Jill then went to the home page of State U., then to athletics and football. Then to the team roster, she searched for a player with the initials LJ. And then she spotted #75 having the name of Leroy Johnson! Clicking onto the team photo, zooming into the player with the #75 on the front of his uniform, her heart sank as it was indeed Leroy the bartender.
Not wanting to advise the bartender of her discovery of his identity, Jill sent a 'reply' to the sender with a short message, praying that it was only money that he was after. Her message was short and to the point, inviting him to make a demand for money so she could get the picture and negatives, requesting 'I would like to obtain the pictures emailed to me, along with any others taken, and the negatives of such pictures! Please advise me of the amount you are asking for them! Thank you, Jill Norris'.
Having sent the reply message, Jill trembled as she just sat there in a total daze, praying that she could obtain the rather incriminating photos and that they wouldn't fall into the hands of her loving and trusting husband. She feared the breakup of her wonderful marriage to the man she truly loved and wondered 'What will happen to little Kristi? Brought up by a single parent, without her loving father who walked out on their lives after learning that Kristi was not his own child!'
Then the 'ding' on her computer snapped her back to reality as the screen read 'You've Got Mail!' Downloading the 'Get Message' button, Jill shuddered in seeing that it was another email with the sender's identity again being 'The Horny Toad Motel'. Opening the message, she saw that it was a response to her inquiry. But her heart sank as she read the message of 'Don't want your money, sweetie! You just spread those sexy legs for me so I can get my 'Johnson' up into that tight little pussy of yours!' 'Oh, God ……….how crude!' Jill shuddered in seeing the double meaning for the term 'Johnson'.
Seeing 'LJ' beneath the message, it was quite apparent that Leroy was telling her that he didn't care if she knew his true identity. Figuring that she had better check if any more attachments had been included and scrolled on down. Immediately she saw the P.S. to the email that advised 'Tomorrow night, right after you're done with the 10 o'clock news! The Starlight Motel, a couple of blocks north of State U. Got room #205 all reserved for us! I'll be watching the news tomorrow night, so tell me you're coming by wearing that same outfit when you were very naughty at the Horny Toad Motel!' 'Oh, my God ……………….what am I going to do?' she asked herself.
At home that night, baby put to sleep and getting ready for bed, Jill walked into her closet as her heart thumped in her chest. Reaching up, she pushed several dresses aside, then viewed the purple and blue dress that she had worn that summer night to the Horny Toad Tavern. Looking at her dress of sin, Jill wondered if she could actually go through with it. But the horrifying consequences of having her husband learn of her affair, that little Kristi wasn't really his, she had no choice but to meet her blackmailer's awful demand.
Unable to sleep that night, Jill tossed and turned as the image of the huge muscular black bartender filled her mind. 'Oh, God ……………….he's so big!' she shuddered. 'Can I do it? Can I go through with it? Let another man touch me again ……………….a black this time ………………….a big black football player?' Jill shuddered, sick at the very thought of have sex with a black. Her stomach churned as she recalled the part of his email that read 'You just spread those sexy legs for me so I can get my 'Johnson' up into that tight little pussy of yours!'
Having heard the girls in college laughing and giggling, with some even confirm that myth of well-endowed a black male really was. 'Oh, God ………………I can't let him put his filthy 'thing' in me!' she sobbed. 'But what am I going to do if he sends the pictures to Bill?' Jill asked herself. 'Condoms ……………….you have to protect yourself this time for sure ……………………you can't let him get you pregnant! There's no way you'll be able to sell Bill that he made a black baby in you!' she trembled.
Reluctantly putting on the purple and blue dress that next day, Jill realized that she couldn't take the chance of her blackmailer bringing condoms with him. She would have to see to it that the protection was available with her. Stopping off at the drugstore before work, she nervously walked back to the pharmacy area where prophylactics would be stored. When she had been a teen, such items were kept in a locked cabinet or behind the counter, and thus she went up to the pharmacist to make the purchase.
After softly asking for the protective condoms, Jill was a bit embarrassed to have the pharmacist loudly advise "Prophylactics are on aisle 4!" The giggling of the customers behind her in line had Jill blushing a beet red. Then in aisle 4, her jaw dropped in seeing the many different brands available and that they also apparently came in different sizes. 'Ribbed; lubricated; lamb skin; rainbow colors were just a few that she saw before two male teens came down the aisle. Embarrassed, she quickly moved off to the side and pretended to be looking at a different item on the shelf.
Eavesdropping as the teens went about the decision, she heard one of them say 'Magnums, man …………..that's the only way to go!' Once the teens made their decision and went to pay for their purchase, Jill moved to where the teens had been standing. There was the section with the various 'Magnum' branded condoms. 'Lubricated' was a definite yes or she'd surely be torn apart! She grabbed the small box of three off the rack, then put it back and grabbed the one next to it ……………the ex-large size! Then back it went, just as a precaution, making her final selection now the large box of a dozen ex-large lubricated Magnums.
The 10 o'clock news that night was Jill's absolute worst of her budding career, stumbling on so many words as her hands were trembling with fear. Having lied to her husband, telling him there was a going away party for one of the production crew after the newscast, that she'd be home later than usual, Jill knew that the dress she was wearing was a signal to the watching Leroy Johnson. She was signaling to him of her intent on meeting him at the Starlight Motel, where she would spread her legs for him, allowing him to shove his 'Johnson' up into her tight little twat.
Arriving at the Starlight Motel, parking out of sight from the entrance to the parking lot, Jill nervous got out of her car and looked about the sleazy premises. 'God, it's even sleazier than the Horny Toad!' she shivered. Then up the stairs to Room 205 where she hesitated a second before knocking on the door, getting an immediate response of "It's open, Mrs. Norris!" Heart thumping as she blinked back the tears, Jill then reached down and turned the doorknob to enter.
Awaiting her was a nicely dressed Leroy Johnson, whose wide smile she recalled seeing at the bar. "Please ……………….please …………………won't you take some money for the pictures ……………and the negatives?" she asked pleadingly. But her plea was only met with Leroy handing her a colorful drink, advising "Got a 'Horny Toad Special' for the pretty news lady!" Afraid of drinking the potent drink, yet more afraid not to and riling her blackmailer, Jill brought it up to her lips and took a gulp in hopes that it would numb her senses once again.
Taking a seat at the small table, pointed to by Leroy, Jill took another gulp of the sweet tasting drink to calm her nerves. Then, as he blackmailer reached out to caress her arm as the handsome jock had done at the bar, Jill clenched her teeth and closed her eyes shut to stem the urge of pulling her arm away to avoid his touch. Whatever it took, Jill certainly did not rile her blackmailer as he could certainly destroy her marriage with the photographs in his possession.
With Leroy holding up his class to make a toast, Jill reluctantly did the same to not offend him. Then Leroy made his toast "To our mutual friend Skipper Harmon! Had it not been for him, I'd have never been able to meet a sweet little thing like you!" Though she didn't want to drink to that toast, Jill forced herself to comply. With two-thirds of her drink gone, she saw Leroy grab a picture behind him and refilled her glass with the potent concoction. And the caressing of her arm soon continued.
Large fingers grasping hers, toying with her diamond ring and wedding band, Jill was about to burst into tears. Then her hand was being pulled off the side of the table, down beneath the table and placed upon an enormous bulge. Jill shuddered in fear, realizing just how big her blackmailer was built where it counted the most. Though she wanted to pull her hand away, Jill's womanly instinct had her fingers squeezing the big lump and tracing the outline of the hidden monster. At that point, her only thought was 'Thank God I bought the ex-large size!'
Then, hand lifted off the bulging crotch, her blackmailer was lifting her hand further, signaling for her to get up from her chair. "I's been watching the 10 o'clock news every night …………………..dreaming of the day you'd one day be doing a private strip tease fer me!" she was advised. Now the time of crisis had come for her to perform as demanded or face the breakup of her marriage. 'Does having sex with another man make things right? You're just getting in deeper and deeper!' she told herself. Then, to correct it all after having felt Leroy's private possession, Jill revised it to 'Each man after your own husband is going to get deeper and deeper into your juicy little twat!'
Forcing herself up to a standing position, she then glared furiously at her blackmailer, wishing that she could set him aflame right where he sat. Feeling so warm from the potent drink, Jill felt her juices flowing, in fact the crotch of her panties had become damp from the juices leaking right out of her horny twat. 'God, what's wrong with me! I'm being blackmailed for sex and I'm creaming in my panties ……………actually wanting it ………………….wanting to get fucked by a big cock ……………..this time even by a filthy black cock!' she chided herself.
Though she wanted to prolong the inevitable, Jill reached back to pull down the zipper of her dress. Once she eased the dress over her shoulders, Jill found herself standing there before her blackmailer in only her lacy underwear and high heels. One hand behind her back to unhook her lacy baby blue bra, she covered the front of her breasts with her other arm held across her body. Bra straps eased down with her arm still across her breasts, she bared herself without revealing her pink nipples to her ogling blackmailer.
Arm still across her breasts, Jill then used her other hand to ease down her lacy baby blue panties. Before it fell to the floor and baring her most private part, she clenched her knees together and used her hand to shield her cunny from viewing. Allowing her panties to slip down past her knees to puddle at her heels, Jill then had only one more item to remove. Right heel over the left, she then slipped her right foot out of her navy blue heel. Toes at the spike of her left heel, she then stepped out of that last item, making her totally naked before her blackmailer.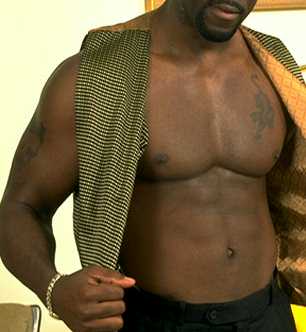 As her blackmailer suddenly stood up from his chair, Jill stepped back in fear while still covering her private parts. Panting in fear, she watched as Leroy unbuttoned his shiny silk shirt, then baring his muscular black chest for her. Then her eyes moved down to where his hands were unbuckling his belt and next unbuttoning the top of his pants. Shirt and pants discarded, then that of his shoes and socks, leaving her black blackmailer standing before her only in his bulging jockeys.
Eyeing the drooping but throbbing manhood that had just been bared before her, Jill was frightened out of her wits, wondering if that growing monstrosity of a male penis would fit in her. 'Oh, God ……………………there's no way …………………there's absolutely no way it'll fit in me ……………………….he'll kill me with that!' she thought as she trembled with fear. Closing her eyes, Jill now wished that she was struck dead with a lightning bolt or even a heart attack, for there was no way she could take a male penis that size into her petite body …………..absolutely no way was it possible!
At wits end, Jill then realized one thing, telling her blackmailer "I …………………I …………………….you need to use a condom! I …………………I bought some …………………….let me get it for you!" Arm and hand still covering her privates, Jill edged her way over to her purse slung over the back of the chair she had been sitting in. Quickly reaching over to retrieve the box of condoms, she turned to the side to shield her nakedness while handing him the box.
Leroy knew what it was of course, but asked "What' this?" "Con …………condoms!" came the expected reply from the frightened beauty. Then Leroy proceeded to open the box and pull out the foil packets and truthfully advised "Condoms ……………….shit, ain't ever used one!" With the dozen foil packets connected to one another, he handed the whole thing over to the wide-eyed beauty, telling her "Ain't ever put one before ………………you're going have to show me how it's done!"
Taking the foil packets being handed over to her, Jill was also at a loss for her husband had also taken care of the task when they had made love. Panting as her heart pounded in her chest, Jill tore one of the packets from the bundle, then proceeded to tear that one open. This was certainly no time to read the box or packet for instructions and Jill prayed that it would be self-explanatory. Packet torn open, rolled up lubricated condom in hand, it seem so self-explanatory.
To do the task, Jill had to get down on her knees to accomplish the task, feeling so degraded to be down on her knees as she handled a male's penis while trying to coat it with the proper protection. Well, it did seem simple at first, but not when she placed it onto the bloated cock the wrong way! Then the condom slipped off, falling onto the floor, right onto the unkempt carpeting and specs of dirt was now coating the underside.
She tried to brush it off with her fingers before replacing atop the bloated cockhead.
Jill cringed as she was scolded "Fuck, bitch ………………….ya ain't putting that filthy rubber on me ………………..not with all that dirt on it! Jeez, now clean it up, bitch!" Taking the dirty condom off his cockhead, Jill tried to brush off the dirt specs stuck to it, only to hear "Ya dumb fuck'n bitch, not that ………………………...clean me off ……………..that fuck'n rubber's beyond cleaning!" Dropping the soiled condom, Jill then grasped the underside of the thick fleshy cock and used her fingers of her other hand to brush the dirt off of it.
"Ya dumb fuck'n bitch …………………….not with yer hands …………………..with yer mouth!" Jill heard Leroy growl from above. Embarrassed at the comments that reflected her naivety and innocence when it came to sexual matters, Jill felt her stomach churn with revulsion at the thought of putting the filthy black penis into her mouth. Regardless of the dirt, it was such a hideous and filthy thing to do. Yes, she had taken Skipper into her mouth ………………but this one was BLACK!
Strong hands now at the back of her head to pull her forward, Jill felt like throwing up as the thick bony flesh pushed up against her reluctant lips. There would be no denying him and Jill was forced to part her pink lips to admit the foul smelling penis. 'Oh, God …………………it smells so bad ………………….when was the last time he washed!' she shuddered. Cockhead forced into her mouth, she tried to wet it down with saliva to clean it in that manner, then was advised "Tongue it, bitch!"
She tried to tell him that she had done his bidding, that she had cleaned off his dirtied cockhead, clean enough to put a new condom onto it. But only gurgling sounds could be admitted around the thick penis. And then the thick stem began sliding in and out, stopping as bottom of the bloated helmet met her lips, then it was pushed back into her mouth. Jill then realized that she was literally having her face fucked.

Hands on Leroy's thick black thighs, Jill pushed with all of her might so she could pull her head off his big fuck stick. But she was no match for her much stronger blackmailer as he proceeded to fuck his filthy black cock in and out of her mouth. "Oh, sweetie …………………..oh, sweetie ……………………this is a fuck'n dream cum true! Oh, damn ……………seeing ya on television every night ……………………..jerk off and dirtying my tube ………………..awww, this is so fuck'n sweet!" she heard him pant from above.
In and out, faster and faster, Jill shuddered as the saliva in her mouth began thickening as the cock was oozing out its pre-cum juices from its pisshole. Cockhead throbbing and inflating even more, Jill realized that he now intended on doing it ……………….right in her mouth! Desperately, pushing at his muscular thighs, she tried again to free herself of the horrid consequences of having his filthy penis remain in her mouth any longer. Then she felt the muscular thighs tighten beneath her hands and realized her horrid fate was but seconds away.
"Ah, baby ………………………..ah, Godddddddddd …………………..oh, yeahhhh ……………………….ah, fuckkkkkkkkkkkkkkkkkkkkkkkkkkkkkkkkkkkkkkkk!" she heard him bellow from above. Jill shudder in absolute revulsion as the bloated cock popped, spewing its gooey filth into her mouth. 'Spurt, spurt, spurt' and her mouth was filled to the brim with no where for it to go. Cheeks bloated as the spurting continued, it was now swallow or die choking on the filthy slime. Feeling absolutely sick as she was forced to swallow the filth generated from his big black balls, the worst was then to come as the slick hot mucous could be felt every slow inching way till it formed a hot lake in her belly.
Finally the pressure on the back of her head eased up as the still thick but now flaccid tube flesh eased out of her violated lips. Able to breathe fully again, Jill took a breath of fresh air, but then her stomach rebelled. Scrambling on her knees to the nearby trashcan, she leaned over it. "Blaaaaaaaaaaaaaaaa …………………..…….awraaaaaaaaahk ………………..ppplllllllaaaaaaaaaaaagggggggggg!" she puked her guts out as her stomach just could not handle the filthy mucous. Then she was being handed a glass of water and told "Here, wash yer mouth out, bitch!"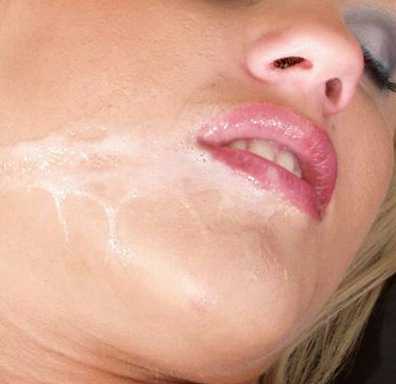 Leaning back away from the smelly trashcan, Jill tried to compose herself, feeling so humiliated and degraded at having to perform such a vile and filthy sex act. At this time of night, she should be in the safety of her home with her loving husband and cute baby daughter. But here she was, kneeling stark naked in a sleazy motel room, having just sucked off a muscular black football player of State U. All because of that one night of indiscretion, having allowed herself to be seduced by a handsome young jock. Now she had to pay the price in order to preserve her marriage, no matter how degrading it was.
Her nightmare was not over, far from it as she was handed another foil packet and advised "Time to try again, sweetie ……………………unless ya want it bareback!" As it had only been minutes since she had taken his filth in her mouth, Jill could not believe that Leroy could want to have sex so soon after. But seeing his 'Johnson' pointing straight at her face, there was no denying the fact that he was indeed ready. Tearing open the foil packet, Jill was determined to get it on right, fearing the threat of what 'bareback' obviously meant.
Breathing a sigh of relief as the rolled up condom began to unfurl correctly. Using her thumb and middle finger of her left hand to encircle the thick stem at the rib of the condom, she proceeded to work the protective sheathing down over the thick cock. Hand grasped by Leroy, she was then assisted up from the kneeling position. Once standing, her left hand was placed back onto the erect prong and told "Okay, sweetie …………lead yer big black daddy to bed!"
Shivering from the chill coursing through her petite body as she had to shamefully pull her blackmailer by his condom sheathed cock to the bed, Jill thought 'Bill thinks I'm with a co-worker at a party right now! If he only knew the truth! I wouldn't blame him if he booted my slutty ass right out onto the street! Thank God no one would ever believe I'm capable of behaving like a cheap little whore!'
No one would ever believe such a thing of the seemingly innocent and faithful wife, the beautiful and respected newscaster of KBRT, that was for certain ……………..unless they got to see the secret videotaping that captured her pulling the 275 lb. black stud to bed by his cock, with her diamond ring sparkling in the light! This videotape would certainly be newsworthy and have the audience glued to their television sets. Who'd believe their eyes in seeing pretty Jill Norris taking a younger black football player to bed, spreading her sexy white legs wide as she fitted his thick cock up against her horny wet slit.
Cunt muscles clenching and unclenching, Jill was in desperate need to get a good fucking ………………….even the unthinkable of allowing a black to possess her! Holding the thick cudgel firm and still, she pushed her hips forward, trying to envelope the condom covered cockhead. Yes it was lubricated but it was just too big to fit as she tried desperately to get it in her. She needed that nagging itch to be scratched again, unaware that the nagging itch was from the effects of the potent Spanish Fly that had her behaving like a wanton whore.
Grasping her trim hips, Leroy had to get his hardon into the succulent beauty before he spurted harmlessly into the rubber tip. Waiting and planning for so long, he was not about to cum prematurely, even with the sexy bitch now in a panicking "Too big ……………………it's too big ……………………..it won't fit ………………….no, you'll kill me with that! Stop …………………….stop ……………………….it's too big …………………………….I can't go through with this!" With a firm grip on her hips, he then gave it to her as she screamed "Aieeeeeeeeeeeeeeeeeeeeeeeeeeeeeeeeeeeeeeeee ………………………noooooooooooooooo ……………………………….ohhhhhhhhh, stopppppppp ……………………….it hurts …………………it hurtssssssssssssssssssss!"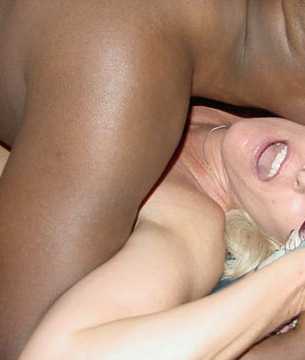 Fitting so tight, Leroy had to still himself as he felt as if he was being skinned alive. Even with the lubricated condom he was hurting, needing the bitch to stretch out some before recommencing with the fuck. 'Damn, she's tight!' he cussed. Slowly, he eased in and out an inch or so as more fuck juices emitted from the hot little bitch made it easier. 'Damn, that Spanish Fly always does the trick ……………………turns a sweet innocent bitch into one hot little firecracker!' he concluded.
Having been told by the football coach that next year he'd be co-captain of the team, Leroy thought 'Yeah, guys need an incentive for key plays …………….yeah, player of the week gets a whack at the beautiful newscaster for a night! Yeah, baby, I's gonna stretch ya out real good ………………………..git ya ready fer all them big burly linemen! Yer lucky, sweetie ……………………..cause I's got the biggest 'Johnson' on the team and ya ain't gonna worry about gitting anything bigger!'
Oversized cock forced into her tight slit, Jill felt her cunt muscles instinctively begin squeezing upon the thick stem. 'My God, you're juicing like never before …………..you're wanting this …………………needing this ……………….wanting this black bastard to fuck you ……………………..to treat you like a cheap whore …………to give you the fucking of a lifetime!' Jill realized as she used her ass to slide up and down an inch or so onto the pleasure giving cock.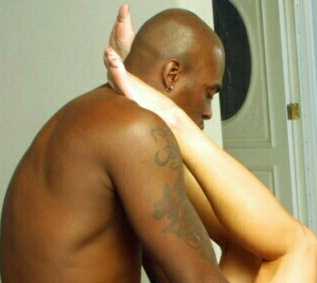 The videotaping had been angled perfectly, capturing the sexy newscaster spreading her trim and flawless legs for her black lover. And now those sexy white legs made quite a contrast as they were wrapped around the black ass of the 275 lb. football player. Ankles locked together with toes curling, trim white arms encircling her black lover's neck, there would be no denying the fact that pretty Jill Norris was wanting this illicit fuck away from her marriage.
Then that black ass was rising up, descending back down, up and down …………in and out …………….again and again …………….faster and faster! And the feminine voice heard nightly on the 10 o'clock news could be heard "Yes ………..yes …………….fuck me …………….fuck me ………………………..fuck meeeeeeeeeeeeeeeeeeeeeeeeee! Oh, yes …………………………so good ………………………..so goooooood! Faster ……………..faster ……………………make me cum ……………………..make me cum on your big black cock! Yes …………………………ahhhhhhhhhhhhhhhhhhhhhhhhh!"
It was a fantastic mind-blowing orgasm for Jill, made even better when her muscular black lover groaned out his lust and feeling his muscles quiver uncontrollably as he spurted out his seed into the protective condom. She could feel the heat of his seed, even through the sheath of protection. Untying her arms and legs as her black lover began to turn and slip out of her, she heard his groan and body shivered as his bloated cockhead popped out of her chute.
"Hot, damnnnnnnnn!" she heard Leroy exclaim. Jill looked down to where Leroy's eyes were focused and her heart sank right there. The protective condom had shredded from being worked in and out of the tight fitting, leaving only the rib encircling the base of the cockstem with tiny remnants of the protective rubber dangling from the round rubber ring. "Ya better take that box back and get a refund on yer money, sweetie!" she was advised. "Oh, God!" she groaned in despair. Instead of the blackmailer's potent sperm being safely contained in the rubber sheath, it was now flooding her fertile womb at the worst possible time of the month.
Still hot and horny from the potent elixir coursing through her body, Jill was in need once again for a good fucking. Womb already flooded with her blackmailer's hot cum, there would be no need to tear open another foil packet for protection. Reaching over, she grasped the flaccid black cock that was slimy from their mutual fuck juices, Jill began to shuck it back to life. Slowly it began to revive under her handling as her hand began to pump faster and faster. Cock erect, Jill then pulled her lover by his cockstem and turned to her side as she proceeded to get up on all fours. Grasping her lovers' large hands, she guided them up to her hanging titties, panting "Fuck me ………………………………..pleas fuck me ............................fuck me like a slutty bitch!"
An hour and a half later, slipping under the covers next to her sleeping husband, Jill could not believe her slutty behavior. To be blackmailed into having sex was one thing, but to wantonly beg her blackmailer to do it to her was another story. Stroking his cock the way she did, getting up on all fours and telling him to fuck her like a bitch, would not qualify as being blackmailed into performing such sexual acts. Then she realized 'Oh, my God ………………the photos ………………negatives …………………..I forgot all about demanding them from him!'
End of Story.