Two nights later, upon hearing a knock on their door, Albert greeted a grinning Father Chan who advised him that "Ah Chan bring back some special tea with him from Matua Island for you and Mrs. to try! Very, very good! You makee pot of hot water for us! We talkee about dream you tell me about! Ah Chan helpee ................Ah Chan helpee Albert makee plentee money ......................you makee plentee money ..................Ah Chan takee drugee through securitee gate at airport but you let me fuckee preetee wifee tonight! Makee tea ..................Ah Chan bring special root of the nonotabu plant from Matua Island to put in wifee tea!" What Albert wasn't told about that new special root that the priest brought with him, the 'Nonotabu' root was the name the Papuans derived centuries earlier from the white people who tried to get them not to consume the root in any way because it caused one to become delirious, thus had pointed to the root and trying to make hand signals as well as saying 'No .....No .....Taboo'! As it took some time for the water to boil, Albert wanted to get the priest to commit to a long term arrangement, not just one delivery for one fuck so sat down to quietly negotiate the deal with the obviously horny old boy.
As it seemed that he just wasn't getting through to Father Chan, trying to make this a continuous and permanent supply chain once started, the priest kept holding up one finger to which Albert construed to be one fuck for one delivery. "Me, Ah Chan, makee one ..............makee one ...............makee one .....................makee one with prettee Missee ...................you letee Ah Chan makee one with prettee wifee!" the priest advised. Picking up a calendar, Albert then flipped through it quickly, page by page, trying to get across that it would be throughout the entire year and more. For some reason, they were just not communicating on the deal, but then the Holy Father flipped through the calendar and advised "No .................no .......................not one timee with prettee wifee .........................me makee one babee with prettee Missee ........................me fuckee wifee until me put one babee in her tummee ....................makee her tummee biggee!" Now understanding the Holy Bastard's demand from him, Albert asked for reconfirmation of what he had just heard, then was told "Yessee ....................only Ah Chan fuckee your prettee wifee .................you no get to fuckee wifee until prettee wifee fat with Ah Chan's babee!"
Finally making sense of what Father Chan was trying to communicate to him, the unholy bastard was no fool and was indeed driving a hard bargain, learning that the Nonotabu root would help to assist them in consummating the very secretive deal between them without Erin learning that she would be paying a dear price in the process. According to the priest, the root would make her quite delusional shortly after consuming it, that Erin would remember just a bit and then the rest would all be like a dream. "Albertee takee Missee to bed! Kissee, kissee and touchee, touchee only! Leavee Missee clothes on ..........no takee off ...............Ah Chan takee Missee clothes off! No fuckee! Ah Chan fuckee, fuckee prettee Missee! Ah Chan makee babee with prettee Missee! Albertee watchee watchee .......................jerkee jerkee .............shoot shoot so no makee babee with Missee! Makee babee ..........then Ah Chan takee all drugee for Albertee to Philippines!" was what Albert was told by the horny old boy who was using hand gestures as well to get his point across.
Through hand gestures being made by Father Chan, while holding an open faced clock in his hands, Albert surmised that he was to take Erin to bed and wait until the potent root took its effect. Then the old boy would enter their bedroom and take over making love to Erin, who at that time would apparently be delusional and out of it, so much so that she would be unaware of who was fucking her. The gestures that had been made on the clock face told Albert that the horny old toad would be staying and fucking Erin throughout the night and making his departure after midnight when totally spent. But in seeing the benefits that lay ahead for him in the drug trade, along with the thought of the horny priest fucking his beautiful wife, Albert was only too eager to agree to the deal. Water boiled and tea made, he poured it into two empty tea cups and one generously lined by the orange powder that Father Chan had brought with him. Albert then walked over to the bedroom and called out to his wife, who was busy emailing a friend over the internet, telling her "Honey, come and join us for a delicious cup of tea ................a new one that Father Chan brought with him from tribal village down river!"
In Chinese, Father Chan expressed his apologies to the lovely young wife in having bothered them at night but just had to share this delicious tea that he had obtained earlier that day. Once the cup of tea had been consumed, Father Chan made his departure but only walked some twenty feet to wait and watch from behind the banyan tree. Moments later, the lights in the Yap's newly built hut went out, so he moved back up to the door that Albert was to have left unlocked for him to re-enter. Testing the door knob, Father Chan smiled to see that it was indeed unlocked and he could enter, but he would wait a few more minutes till the drugged beauty was totally out of her mind in need of a good fucking. Having gazed upon the lovely young beauty over his cup of tea, along with his lustful thoughts of all that pleasure that lay ahead for him that night, he was sporting a rigid and aching hardon under his holy robe. Finally he turned the knob and entered the hut, his breathing labored in anticipation and his cock jutting straight out at the thought of touching that soft creamy body of the lovely young beauty.
Eyes adjusted to the darkness, Father Chan then made his way slowly to where he knew the bedroom was located, and observed the occupied bed from the aid of the moonlight coming through the window. Seeing the beauty's petite hand bare back of her husband, Father Chan's cock twitched under his robe at the thought that in a moment that tender hand would be caressing his own back. Reaching forward, he tapped the shoulder of the young husband who then began to pull away and get out of bed, then heard the desperate and delusion wife pant out "Honey, where are you going ..............don't leave me like this!" As the young husband advised "I'm just taking off my clothes honey .............give me a minute!", it was Father Chan who was disrobing after having removed his sandals, then the horny holy boy was sliding into bed and soon kissing the hot little beauty. And as her soft tender hand caressed his back, Father Chan flicked his tongue against her pointed one and had his hands on her trim waist under her blouse.
From what the priest had told him, Erin would be so delusional that she would merely assume that he was in bed with her, that it would all be like a dream and that her eyes would be heavy and she'd even close her eyes shut if a light came on as such would bother her. Wanting to watch it all take place, Albert decided to first turn on the kitchen light that would give some lighting into the bedroom, enough for him to see his wife in the arms of the elderly priest. And if it all worked out as to how Father Chan had told him on the lighting, he'd turn another one on and so forth till he switched on the one on the dresser and in that way he could use his camcorder to capture it all on video. With the bottom edge of Erin's blouse now half way up the holy boy's forearms, Albert surmised that the holy Father was now touching up his wife's breasts, through her lacy bra or maybe having pushed up the cups ...................................but from his wife's moans, Albert was betting that the old boy was now thumbing her aroused nipples! His cock twitched in his pants upon hearing his wife moan out "Oooooh.............................ahhhhhhhhhhh .....................ohhhhhhhhhh .....................oh, yes .................yessssssssss ...................touch me ..................touch me like that! Ohhhhh, honey ................so gooddddd ...................that feels so gooddddddddddd!"
Now with enough lighting, Albert aimed his camcorder upon the bed to capture the erotic sight of Erin's blouse and bra having been pushed up and the holy bastard licking at her aroused pinkish brown nipple that caused his wife to moan with pleasure. Then he captured the holy boy mouth her breast, only to pull his head back slowly as he had captured the erect bud between his sharp teeth, then was pulling and stretching it as if testing a rubber band. And that cause Erin to cry out "Owwwwww!" as she arched up a bit to ease painful playing of her titties. Blouse and bra removed from Erin's petite boy, tossed aside by Father Chan, who was now kneeling on the bed as he tried to work down the black slacks from around his wife's trim hips. Albert sucked in his breath upon seeing that his beautiful wife had somehow reached on down and found the old boy's hardon, grasping and shucking at it to make it pulsate in her fist. Seeing the hardon that the elderly priest was sporting, Albert was quite impressed at what the old bastard possessed, hoping that he himself could get an erection that stiff and hard when he got to that old age.
Black slacks and panties worked on down Erin's trim hips and legs, garments tossed aside by the holy Father, who now had spread the trim creamy legs apart and had his mouth on her sex. "Ohhhhhhh ..................ohhhhhhhhh ..............................ohhhhhhhhhhhhhhhhhhhh! Yessssssssssss ...........................yesssssssssssssss .........................oh, God, yessssssssssssssss!" came the moan of pleasure as Erin withered and tossed about on the bed as the thick tongue wiggled about in her sex. Albert continued filming as his wife had pulled her pillow over her face and had her hands upon the pillow as she stifled her moans of pleasure while Father Chan ate her out good. With Erin having planted her feet flat on the bed with knees raised, Albert caught it all as his wife suddenly arched up her hips and heard the moan being muffled in the confines of the pillow, then her petite body tensed and convulsed time and time again. As the sound of Father Chan's lapping and slurping got louder from between Erin's bent legs, it was evident to Albert that his wife had been eaten to an orgasm ..............having reached a climax that the holy bastard was eating up all the sweet goodies that she was feeding him!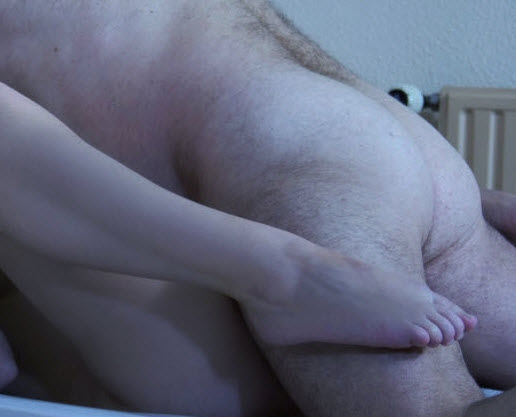 With Erin in a complete daze from her mind-shattering orgasm, from which Father Chan emerged from between her widespread legs with a wide smile on his face while licking at this glistening lips. Then Father Chan was saying softly to him that "Me fuckee fuckee for first time! Your prettee wifee be my first fuckee fuckee!" Having kicked off his pants before getting into bed with Erin, Albert only had his underpants on and thus parted the opening to give relief to his throbbing boner that was in the rather tight confines of the restrictive garment. Continuing to film the rape of his beautiful wife, Albert focused in on the bed once again as Father Chan shuffled up onto the bed once again while pushing Erin's trim legs apart. Pudgy hands on his wife's hips as the horny bastard shuffled up further into place, Albert watched intently as the old boy suddenly thrust himself forward and crying out "Ohhhhh, Jesussssssss .......................oh, Lordee ....................have mercy ......................let Ah Chan fuckee fuckee prettee Missee longee longee time!" But that prayer from Father Chan went unheard as just seconds later he wheezed out "Ah .........ahhhh ..............ahhhh ............ahhhh .....................cummee cummee ..............................me cummee .............................ahhhhhhhhhhhhhhhhhhhhhhhh!" The quivering of the pudgy body collapsing upon Erin's petite body told it all ................that the Holy Father's pent up lust for her sexy body just could not withstand the pleasure derived from his first sexual experience.
When the pudgy old boy rolled on over, his now shrunken cock plopping out of Erin's raped slit, Albert zoomed in on the flow of quite thick spunk that Father Chan had ejaculated up into her fertile womb. 'The old boy said he was going to stay here with Erin till he can't get it up any more! Shit, he sure as hell looks petered out at this point! Don't think there's any way he's gonna get it up again tonight!' Albert concluded, licking his lips as he wished that he could put his face up against his wife's sex and lick it clean. Getting some hot tea for the old boy, Albert then watched as Father Chan obtained a small vial of a green powder from a pocket in his robe and mixed a bit of it into his cup of tea. After the holy bastard downed it like one would a shot of whiskey, Albert swore that some ten seconds later the old boy's pecker gave a twitch upwards. A second twitch soon followed, then yet another as the bastard's wrinkled cock began to stiffen and grow in length. 'Damn, what is that stuff! I could make a fortune with that!' Albert figured, then watched as Father Chan adjusted Erin onto her side and he positioned himself behind of her. Moments later, from the action taking place on the bed, there was no denying to Albert that his beautiful drugged wife was being fucked from behind by the holy priest.
Some twenty minutes later, Albert poured himself a jigger of whiskey and one for the exhausted Father Chan who was still huffing and puffing from his having experienced the joys of having sex with a young beautiful woman. Whiskey downed, Albert then escorted the old boy to the door, telling him "Erin goes to bed the same time each night, having a cup of hot tea before she does! So if you'll give me a supply of that orange powder tomorrow, I'll add it to her cup of tea! And when the bedroom light goes off, you'll know she'll have just consumed it and going to bed! The door will be open for you ....................provided that we have an ongoing agreement that you'll handled the deliveries for me!" With the holy priest nodding in the affirmative, Albert then advised "Good! Now I must go and clean up any evidence that you've left behind and put her clothing back into place!" Going back into the bedroom, turning on the lamp on the nightstand so he could get a nice view, he saw that Erin was laying on her right side and also viewed the the shiny glaze on her right inner thigh. This eventful night had made one of his two secret fetish delights come true for Albert, both kept harbored for many a year ever since he first dated Erin, one of seeing Erin getting raped by another man was just satisfied by Father Chan.
Putting a hand on his wife's upraised left hip, placing his thumb near her asscheek, he then pushed up with his thumb to get a view of her cunny. Seeing a pearly drop of fluid appear, Albert began to sport a hardon, then his heart was pounding at the thought of getting to sate his other secret fetish .....................that of eating another man's cum out of is wife's just fucked cunt! Bending over, Albert put his face between his wife's soft asscheeks, stuck his tongue out and crooked his neck forward to lick away the drop of slick liquid that had oozed out of her well-fucked twat. Turning his recently raped wife over onto her back, Albert then spread her legs wide and pushed them up before moving up the bed himself to get into the right spot, then put his face on down to rub his face into his wife's dark black curls ...........................getting his nose and lips slick and messy in the process! Pulling his head on up, then using his thumbs to spread his wife's cuntlips apart, thinking 'Damn, that old boy sure as hell gave Erin a good dose of his baby batter! Hell, in no time he's gonna get what he wants out of the drug deal ......................................secretly getting to father a baby with Erin!' "S..l..l..u..r..p ........................s..l..l..u..r..p ........................s..l..l..u..r..p ........................s..l..l..u..r..p1" Albert went at his secret craving, figuring that Father Chan would replenish the supply the following night.
With Erin posting up the daily events that she went through each day, telling of how the tribal children had been befriended and how much they were beginning to take in on man made tools to help out in everyday life, she indicated on her blog as to how fulfilling this missionary trip was for her. Erin had also posted up her concerns and worry about her giving birth in a few months due to the lack of modern facilities and as to continuing her daily missionary chores that she had been doing while caring for the baby. Upon seeing the response to her blog from two of her good friends from church, both a year behind of her in college and also her sorority sisters, Erin had excitedly called her husband over to show him the posting that had just come in from Deidre Schoffner and Jan Kwan. "Honey, look .....................they're wondering if they could be of help here in Papua! They're asking if there's room for them and a way to get transportation over here to do a year of missionary work like us!" Erin excitedly announced. "Do you think it's somehow possible that Father Chan could get the church to sponsor them and get them with the cost of transportation over here in exchange for their help? It sure would be nice to see them again ................and them coming here would be fantastic!" she inquired.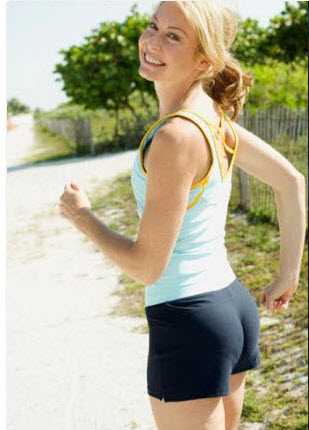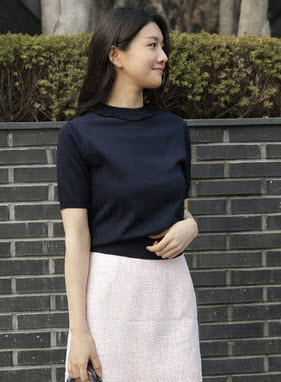 Erin's sorority sisters: Deidre Schoffner and Jan Kwan
Albert had met her friends a few times at social gatherings seen them at the wedding, and as he recalled both young women were just stunning beauties. 'Damn, that Deidre Schoffner sure is a nice piece of ass! Wouldn't mind hearing her scream when I's fuck that virgin ass of hers ...................she sure seems naive and innocent, so I doubt if she's been butt fucked before! Hell, it wouldn't even surprise me that that sweet little thing still had her cherry intact! As for the Jan Kwan, shit .................she's given me a couple of wet dreams too..................................especially where I've got her long black hair entwined in my fingers, pulling her head back as I force her to take my cock in her mouth! Oh, yeah, I remember that dream where she's desperately trying to push me away ......................but I cum in her mouth and force her to swallow it all down .......................only to have her puking her guts out minutes later!' Then Albert's head between started to throb and aching head began taking over his thinking 'Damn, that Deidre is one sweet tender piece of white meat! Sure would be nice to sample that piece of ass!' Then more devious thoughts began to form in his mind 'This must just be the solution that I've been looking for! Father Chan's really taken a fancy to Erin, his very first sexual exploit, and now she's six months along with his baby in her belly! But maybe I can wean him off of Erin, for Jan Kwan would certainly be to his liking, especially as I already promised Motumbo that he could have Erin as the mother of his next child and he's already deposited one kilo of heroin as down payment for the pleasure of making Erin one of his wives!'
All the arrangements had been made and a couple of months later, Erin's two sorority sisters and church friends had arrived to do their missionary work in Indonesia and settled on in at the compound. One evening, with Erin about to give birth and getting some much needed bed rest, Father Chan had prepared some tea as Albert was to brief the two newcomers on the upcoming project. After both young ladies had consumed the drugged tea, laced with a ground up root that would make one hallucinate, and be acting like a truth serum. Both Deidre and Jan had a hard time keeping their eyes open, their eyelids feeling so heavy as the drug began to take its effect, then each woman's head slumped to indicate that each had fallen into a very deep sleep. It was as if she was a hypnotic state where a person would tell the truth to a questioned being asked of her, no matter how embarrassing it would have been to that person while in a conscious and rational state of mind. It was Father Chan who stood behind of Jan speaking to her in Chinese, all while the lecherous old bastard reached around her petite body to fondle at her breasts. The Jan responded in that language, at which time the old boy looked over to him in relaying that "Ah Chan ask prettee Missee if she still cherree and she say 'yessee'! Now you askee prettee white ladee same same!"
As it was apparent that the potent drug was fully in effect, Albert did not miss the opportunity of moving behind Deidre's petite body to fondle her titties in the same manner while asking "Deidre, tell me, are you still a virgin?" "Yes!" came the response that had Albert's cock twitching in his pants. "Ah Chan askee of prettee Missee Jan ifie she ever suckee suckee boyfriend and she say no-no .........too dirtee!" was what Father Chan relayed to him. While continuing to fondle Deidre, only now with his hands under her blouse and having pushed up her bra cups as Father Chan had done with his lovely companion, Albert asked "Deidre, have you ever sucked your boyfriend or any other guy for that matter?" "No, NEVER ....................I would NEVER do such a filthy thing!" came the response. Looking over at Father Chan who understood what she had said in response, they both exchanged wide smiles. It was soon determined that both also had sweet cherry asses, though both had allowed their boyfriends to touched them intimately through their clothing, and each had taken to jerking her male companion off to ease his lusting tensions. Both women had thought that if marriage was in the cards with their current boyfriends, that a year away doing missionary work would be a true test as to their love for one another, and if not then it was just meant to be.
Following the old boy's lead, Albert had pulled Deidre's chair back and towards one side, then he was kneeling in before her undoing the tennis shoes that she had worn that day. As the holy priest obviously had a foot fetish, first burying his face in Jan's tender pink soles, then the old boy's thick tongue was lavishing between her tiny toes. Following suit with Deidre's pretty bare feet, Albert felt a twitch of excitement in his growing hardon, discovering that the old boy really knew the good stuff. Continuing to follow Father Chan's lead, Albert was now reaching up to undo the button to Deidre's shorts, then like Father Chan was working both shorts and panties down over the beauty's trim hips. Deidre's trim legs over his shoulders, Albert began lapping and slurping on the sweet goodies before him, inserting his thick tongue up into pure virgin territory, then he heard similar slurping sounds coming from across the way. And then the blond beauty gave a bit of a lurch up into his face, followed with his tongue getting a nice slick coating of sweet succulent juices, causing Albert to realize that sweet little Deidre Schoffner had just orgasmed in his mouth. "Mmmmm mmmmm, goodie goodie, prettee Missee Jan sweetee sweetee ............jusee likee lychee ...................sweetee likee lychee!" he heard the old boy exclaim as he just got to sample Jan's forbidden fruit, to which Albert had to agree with after having sample that sweet fruit delicacy upon his arrival in Papua.
A bit later, both he and Father Chan were facing one another and exchanging smiles, all while holding onto each respective companion and feeling the pleasures associated at the knowledge that his cock was the first to part these sweet pair of lips. Seeing the priest's pudgy body quiver a bit followed by an obvious shudder, it was evident that the old boy would soon be giving holy communion to the Asian beauty that was currently sucking on his holy instrument, then Father Chan threw his head back while panting out "Prettee Missee Jan suckee suckee ..............................ohhhhh .......................ohhhhhhhh ..............................tastee sweetee whitee winee Ah Chan's has for you ........................ahhhhhhhhhhhhhhh!" Albert completed the duo action as he too was about to pop his load in Deidre Schoffner's sweet virgin mouth, burying his cock between her pink lips as he unleashed with "Oh, Deidre ....................ah, damn ..................drink it ..................drink it down, sweetie ......................every last drop of it! Ohhhhh, yeahhhhhhhhh! Oh, sweet Jezzzzzzzzzzzzus!" A bit later after having recuperated from that fantastic header, with each beauty getting a good taste of male semen, they went about cleaning up all the telltale evidence and seeing that each been properly dressed to the original state, with each serving to check on the others' work like flight attendants would do in securing and then double checking the door latches.
Both he and Father Chan were trying to figure a way in which to relieve the two innocent and naive beauties of their most prized possession ....................their precious little cherries! Do achieve that, they needed to get some potent drugs into their systems to have them craving sex like hot nymphomaniacs, knocked up so they'd be too embarrassed to return home to their boyfriends. That was the plan drawn up by the two devious men, but then the manner of implementation was a problem. If only they weren't virgins, then they could be easily drugged and taken advantage of. But not so with a virgin, for surely there would be no way in which she would not realize that she had been raped, not with her cherry popped and trickles of blood oozing out of her raped slit. 'That's it ................that's it ...................that's even better ..................have each of them fully aware of what's happening ........................Deidre cringing in fear in knowing that I'm about to rape her .....................and Jan is sobbing for Father Chan to not take her virginity .................but they will be thinking all along that we are being forced by Motumbo and his tribal warriors to do the dastardly deeds!' he concluded, patting himself on the back for coming up with the ideal solution.
Father Chan had come to learn a bit of the Meyah language, enough to communicate with Motumbo, and the use of some sign language and pictures got their point clearly across to the tribal leader. Drawings of a tall naked black man and that of a naked but much shorter white skinned woman had been prepared ahead of time, then Father Chan spoke to Motumbo before pointing at him and then guided his finger down to the tall black male in the picture, a male with a penis hanging down to his knees, getting it across that he was the male being depicted in the drawing. Then Albert took a photograph of Erin out of his shirt pocket, using his index finger to point at his wife and then leading his finger to the petite woman shown in the drawing. With the smile on the tribal leader's black face, the nodding of his head up and down indicated that he was now understanding what they were trying to communicate to him. The drawings clearly depicted which was the male and the female, clearly discernible as each was totally naked and the black male had quite a weapon hanging down between his legs.
Father Chan next began flipping the pages of short stack of drawings, like the advent of a comic book in the past, Motumbo got to see the big black character penetrating the petite white skinned woman with dark hair in the drawing and then an intense fuck session commenced the two characters. It ended with the black character standing before the still prone white one, the male's massive black phallus hanging down with fluid falling from it onto the ground, while fluid was oozing out from between the female's widespread legs. Now Albert held up the picture of his beautiful wife, first point to the picture of Erin and then down to the drawing of the female lying on the ground after having been well fucked. Then Albert pointed to Motumbo and then to the black male figure in the drawing with big dong dripping fuck fluids onto the ground. So the grinning tribal leader understood that he could take Erin as his wife and make her his personal property. The next drawing of the white female's side profile, only now differing as she had a very puffed up belly, clearly indicating that she was pregnant. A pointing to Motumbo and then to that of the puffed up belly on the female in the drawing told it all, that it was Motumbo's baby being carried by the petite female with creamy white skin and long black hair ......................Erin!
Both Albert and Father Chan looked at one another for a moment, then they nodded to one another in acknowledgement, that each were willing to give up a very prized possession ......................Erin! One would think it absurd, with each in lovely with Erin for their own reason, yet each were going to sacrifice her to the Meyah tribal leader. For Albert, Erin was the woman that he had married, not wanting to lose this lovely beauty as well as the money that she would eventually inherit. But Albert found it to be quite exciting for him to see his beautiful wife being fucked by another man, first the horny priest, and he was anxiously looking forward to seeing the fear on Erin's face when Motumbo took her as his bride. As for Father Chan, he would be giving up the only woman that he had gotten to be intimate with even though she was unaware of it due to the potent drugs, fucking her throughout the past year and she had recently given birth to his illegitimate baby. But in exchange for the sacrificing the mother of his baby, Father Chan was going to have the chance of a lifetime, that of popping his first first cherry by raping the young and beautiful Jan Kwan and then becoming her companion thereafter.
It had all been arranged, the women having being told that it would be a whole day trip down to the most southern village on the island, an hour by canoe followed by a bit over an hour's hike to the village. Father Chan had told Erin that a woman in the village would be more that willing to care for the baby in her absence, that the woman was well-experienced in caring for babies and even does so for many of the village women each day. But Erin did not know that Father Chan had told the woman she would receive a week supply of food for her family in exchange for caring for the little baby, that the woman had been told that it would be a week long baby-sitting job and not just a one day deal, for that was the devious plan worked out with Motumbo. So word was spread about the villagers that the church and its grounds would be empty for the next week due to the planned journey, that the villagers would be notified once they got back in case of there being any medical needs by a villager. With everyone knowing that no once would be at the church that was located a half mile from the village, that would have the church totally secluded and not be bothered for a week's time.
All packed and ready for the journey that morning, shrieks and screams of the women out in the courtyard were heard loud and clear by Albert out in the supply shack, causing him to smile as he made the planned dash outside. As expected, he met a strong arm bar at chest level as he ran out towards the scream, fell back to the ground and pretended to be dazed and out of it. Through slits in his eyes, Albert saw Father Chan sitting atop the rock pile with hands tied behind his back and mouth stuffed with a rag in it. At that same instant, all three women were cowering with their backs to one another while encircled fierce looking tribal warriors whose faces were painted for battle. With his hands behind his back with wrists tied loosely, as a part of the devious plan and carried by by Motumbo instructing his followers, Albert was then dragged towards the rock pile and plopped on down next to Father Chan. With several of the men running about the compound, appearing as if they were intent on ransacking the place, they were then seeing carrying mattresses out of the room and stacked up in the open aired meeting spot of the church, then they were all being ushered over to that covered room.
With the three women cowering together on the floor, Motumbo said something in the Meyah language and making sign language by first pointing to Erin and then himself, then repeated louder in a gruffer voice while signaling for Erin to come to him. Erin was naturally frightened, then looked about towards Father Chan for an interpretation, for he now had the rag pulled out of his mouth. Father Chan then stammered out that "He ......................he said that his name is Motumbo ..........................that he has watched for many months .........................that he wants to take you as .......................his wife!" "No .................no, you can't ...................she's my wife!" Albert exclaimed, then came the backhand as expected from one Motumbo's followers that was made to seem hard but really wasn't, to which he fell backwards and remained silenced while watching as his cock swelled up in his pants. "No, I can't ........................I'm already married ......................I already have a husband!" Erin exclaimed while trying to fight away the hands of two of Motumbo's followers as they grasped her arms and pulled her up to a standing position. Then Motumbo stepped forward towards Erin, reached on out and ripped the front of Erin's blouse to send buttons flying all about the room. Then Erin's flimsy bra was next, no match for the strong yanked that bent the wire clasp in back and the lacy white garment came in in the big black hand, with Erin screaming out "No ...................noooooooooooooooooo ....................stop ............................stopppppppppppp .....................please, stoppppppppppp!"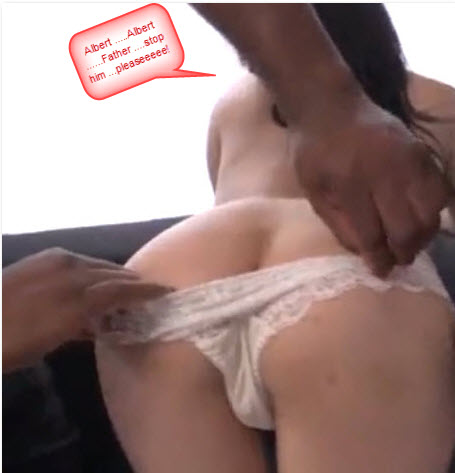 With Motumbo barking out orders, the men holding Erin's arms dragged her over to the stacked mattresses, tossed her atop of it face first and pulled her up onto all fours, then the two men were pulling her boots off her feet. Boots tossed to the floor, Motumbo then moved up behind of the weeping young Asian beauty to grasp the elastic waistband of the slacks that she wore, pulling them down over her trim hips, then under her knees and off her feet before tossing them to the floor and leaving Erin clad only in a pair of lacy white panties. And as her panties were slowly and teasingly being drawn down over her upturned asscheeks, Erin sobbed "Albert ......................Albert ........................Father ........................stop him ............................pleaseeeeeeeeeeeee!" Both Albert and Father Chan sucked in their breaths as the other men in the audience uttered their appreciation with a loud unified "Oooooooooooooohhhhhhhhhhhh!" Panties peeled down to puddle at her bent knees, then the flimsy garment was being stripped off her legs and feet, ending up in a ball and pressed up against Motumbo's face. Panties tossed to one of his men, each got to follow his leader in pressing his face into the soft silky garment, with the two watching women both cringing when one of the men went over to Father Chan and held the balled up garment against his face. Deidre Schoffner and Jan Kwan winced even more in watching that man move over to Erin's husband, hold them firmly against his tossing head to have him get a whiff of the pair of panties' fragrance that was recently stripped off his naked wife.
With Erin butt naked and her backside being ogled by all the horny bastards, Erin turn about to sit upon the comforter topping the top mattress, crossing one arm over her breasts and the other hand to cover her sex. The whites of her eyes could be seen as her eyes widened in absolute horror in seeing Motumbo disrobing out of his headdress and then undoing his loin cloth to reveal his donkey-sized cock, pure dark meat that had to be some 13" long and thick as her wrist. As Motumbo approached her, Erin had her arms outstretched in hopes of keeping him away, pleading "Please .......................please ...................no .........................please don't rape me .............................please don't rape me!" Then upon seeing the massive black tool lurch upwards, Erin cringed and panted out "Pleaseeeeeeeee ...............................please don't rape me with that 'thing' ..........................it's too biggggggg ..........................way too bigggggggg .......................it won't fit ......................there's no way it'll fit in me!" It was quite obvious that Erin would be no match against the big muscular Motumbo as he easily got her arms pinned up over her head, avoided her kicking feet to settle himself down between her now widespread legs, enjoying the beauty squirming beneath of him while begging "Please ..........................please don't rape me!"
Motumbo then yelled out in Meyah "Unoookoto .........................buttoota ...........................dukokoatoo!" "Ahhcucutootoo!" came the response in unison from his followers! Puzzled as to what had been said, she looked in the direction of Father Chan for help and an interpretation, saw the holy priest turn his head away when she looked at him, then heard him advise "Motumbo just announced to his men that you are off limits to anyone but him ...............................as you are now his wife!" A look of horror came over her face, then she threw her head back and shrieked "Eiiiiiiiiiiiiiiiiiiiiiiiiiiiiiiiiiiiiiiiiiiiiiiiiiiiiiiiiiiiiiiiiiiiiiiiiiiii ........................................eiiiiiiiiiiiiiiiiiiiiiiiiiiiiiiiiiiiiiiiiiiiiiiiiiiiiiiiiiiiiiiiiiiiiiii!" With Motumbo's sudden hip movement at that same instant, it was quite obvious that he had just skewed his donkey-sized cock up into the shrieking beauty, proceeding to rape her while declaring that she was to be his wife from then on. "Stop .....................please don't rape me ....................it's too big .........................too biggggggggggggggg!" the sobbing beauty cried out, but it was to late as the massive dong was now stretching her cunny wide apart.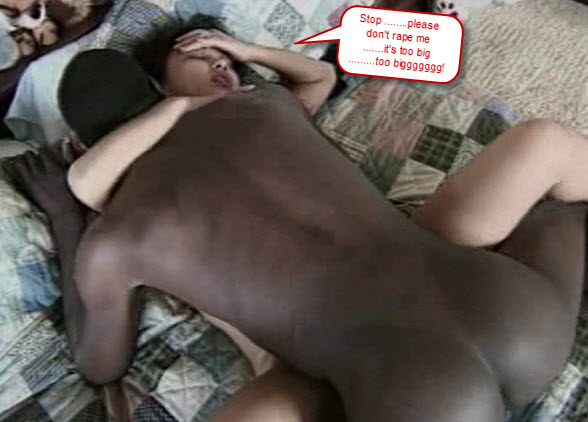 Deidre and Jan were obviously distraught at the sight of their good friend's horribly plight, being raped in public before all of them, raped by the big black tribal leader and with no protection being used. Also on each of Deidre's and Jan's minds as they clutched each other were the concern for themselves, each quite worried and wondering 'Is that going to happen to me next?' With Albert and Father Chan in cahoots on this over taking of the church's compound, allowing Erin to be the sacrificial lamb in have her be taken as Motumbo's bride, the two men were far from remorseful but instead quite excited and sporting raging hardons. As for their thoughts on the other frightened women, Father Chan was wondering if he was up next on the agenda ..........................where he would be 'forced' to rape and take the virginity of the lovely Jan Kwan! Albert knew that he'd be up on stage next, not to rape Deidre and to pop her cherry ................not as yet anyway, for he had met privately with Motumbo to relay what he was wanting of the tribal leader in exchange for Erin, a part of the deal that he had communicated by a series of pictures and hand signals to the black man desiring Erin as his wife. It had all been agreed upon, with Albert to be seem resisting it all but forced to do so supposedly in the face of death if he didn't, thereby relieving him of the embarrassment of having eaten out his wife's raped pussy!
All eyes were riveted upon the erotic sight taking place on the mattress, with Erin's petite 112 lb. frame was being buffeted by the heavier 240 lb black rapist lying atop of her, with his 13" rape stick continuously slicing in and out of the trim body. With Erin's eyes closed shut as she tried to shut out the horror of this nightmarish attack, her body never before being penetrated so deeply, feeling the shame that she was being raped in front of her husband and the others. She could only whimper and sob as the vile rape of her body continued, then Erin realized that this was indeed the worst time of the month for her, where the chance of getting impregnated by this black bastard was at its greatest. Not on the pill and with no safety precaution being used by the black bastard, Erin could only pray that she didn't get knocked up as a result of this horrid rape. There was no pleasure for Erin, only sheer pain of being stretched so widely, and then she felt the bastard's manhood swelling even more within her sleeve. The frantic humping upon her, hearing the now grunting, she suspected that the end of this rape ordeal would soon be over. Erin could only resort to prayer, sobbing out "Oh, God, please ............................please don't let him do it in me ...........................stop him from getting me pregnant!" But as the lunges into her petite body suddenly ceased, the spurting of the bastard's filth into her commenced, the hot acidity searing her innards and obviously filling her to the brim as evidenced by the slimy overflow visible at their union joint.
Once Motumbo had emptied his lust into his new wife and slid off the mattress, the two natives who had held Erin while he stripped her reappeared, going to the edge of the bed as each grabbed an ankle. Erin was pulled on down to the edge of the mattress, her legs dangling over the edge, lumpy semen beginning to ooze out of her raped slit. Motumbo was seen reaching down to retrieve his loin clothe, obtain a weaved wristband from it and then was wrapping it around Erin's right wrist, a weaved band smaller but identical to the one that Motumbo was wearing. With Erin's arm being held up to display the wristband and Motumbo holding his hand up to display his, it apparently was to signal that Erin was now his wife and personal property. Motumbo was then pointing his index finger directly at Albert, barked out an order and then two men were forcing Albert to get up and pushed towards the mattress, at which time his binding were removed from his wrists. Motumbo first grasped Erin's left wrist to hold her hand up in displaying her diamond and wedding rings, then held up Albert's left hand to display his wedding band, indicating that they were once husband and wife. With Motumbo's large hand at the back of Albert's neck and being forced down onto his knees, Motumbo then pointed out the sloppy mess before pushing Albert's face into it, pretty much telling him that from here on in his status was relegated to cleaning up the mess made each time the black bastard had sex with his wife. Loving his task at sticking his tongue up into his wife's raped slit, arranging for Motumbo to 'force' him to perform it in public, for in that case he would not be frowned up by the others.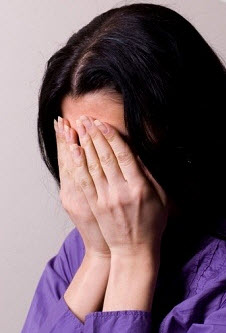 After being dragged back and plopped down next to Father Chan, Albert watched as Motumbo's two henchmen then went to grab a very frightened Jan Kwan who covered her eyes and began sobbing "Please ............................please .......................help me, Father .........................help me ....................pleaseeeeeeeeee .....................please don't let them rape me!" With Motumbo calling out a name, a tall beaming black native stood up and where Jan was being held by his fellow tribesmen, then the tall native stepped up to the frightened beauty and planted his widespread hands over her breasts. Rubbing and caressing her breasts first, he then cupped her titties and used his thumbs to stimulate her sensitive nipples, then he was gleefully pointing up the nipples budding through her purple blouse to his fellow tribesmen. Unlike what had happened to Erin, this young native was undoing the buttons of her blouse, first starting with the top one and working his way down till he was pulling Jan's blouse out of her jeans. Buttons all undone, Jan's blouse was being removed and tossed to the ground, then the large black hands were up to her breasts once again and this time pinching her budding nipples through her lacy white bra. Jan's bra was then unhooked and the protective garment removed and tossed aside as the gloating native reached up top pinch her bared nipples between his fingers.
With Jan now up on the mattress on all fours like Erin had been, boots removed and jeans pulled on off her legs, she was now clad only in her lacy pink panties. "Please ..................Father Chan ................help me ................please don't let him rape me! I'm so scared! I ..................I'm a virgin .................please stop him!" Jan sobbed in despair. It was then that Father Chan stood up, right on cue to come to the aid of the distraught Asian beauty, speaking in the language of the Meyah. But being that it was all planned out with Motumbo in advance, Albert had to grit his teeth to keep from chuckling after Motumbo growled loudly in response as Father Chan then told Jan what the head man had said, that "I told him you're a virgin and begged him not to let his warrior rape you, that you were saving your virginity for your future husband!" With Jan giving a visible sign of relief, Father Chan then added "Motumbo said that he wouldn't have his warrior take your virginity ......................but ..................that I had to do it in his place!" Albert put his head down to hide the grin on his face, thinking 'The old boy sure came up with a good one! Not only will Jan not blame the Holy Father for taking her virginity .............hell, she might just be begging him to do it to her rather than to let the black savage rape her out of it!'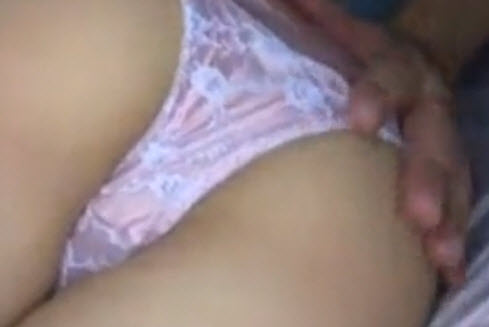 Looking back up, he saw Father Chan licking his lips at the sight of the succulent piece of ass right before him, watched as the old boy couldn't help but to reach out to touch and caress Jan's beautiful ass while stammering out that "He .........he ...........Motumbo told me earlier that I must take your pretty pink panties off ........................or his warrior will do it ..................and then he'll have the honor of raping you! But I can't make that decision for you, my dear! I don't want to force myself upon you ........................it's all your decision!" Ah Chan knew that the beautiful little bitch had basically no choice in the matter, but would she come right out and say it, that she preferred it be him who popped her precious little cherry? Caressing her beautiful ass, cock rising up to tent the front of his holy robe, Father Chan then proceeded to strip the beauty of her pretty pink panties by getting them of her creamy ass and down her legs before handing them to the fellow who stood in the waiting. With the lovely Jan Kwan sobbing while curled up in the fetal position, Father Chan began to get out of his holy robe, then began shucking at his cock to get it good and hard for the big event.
Touching the soft trim leg of the young beauty, caressing her made his cock even stiffer at that instant, he then turned her onto her back as she tried to cover her breasts and sex from being seen. "Oh, Father ...................please don't let him rape me .................don't let him take my virginity!" Jan advised him, basically saying that she preferred it be him than the black native being the first man to possess her. Smiling, knowing that the lovely Ms. Kwan just couldn't bring herself to say that she wanted him to pop her cherry, only plead for him to "Please don't let him be to one to take my virginity, Father!" Seeing the lovely beauty closing her eyes tightly shut as she whimpered in shame, yet moving her body in compliance to his liking, he made her spread her sexy legs wide apart for him as he wanked at his pud to get it stiff and hard to do the job of popping her precious little cherry, then told the frightened beauty "Do not fret my innocent one ......................Ah Chan will protectee you from the blackee savagee ........................................Ah Chan shall not letee him rapee you of your cherree!" Adjusting some to get himself into the right position, Father Chan then lunged forward with his pudgy body, causing innocent Jan Kwan to emit a high pitched scream "Aieeeeeeeeeeeeeeeeeeee ..............................oh, Father ..................................Fatherrrrrrrrrrrrrrrrrrrrrrrrr .................................ohhhhhhhhhhhhhhhhhhhhhhhhhhh!" "Oh, blessee you, my child!" Father Chan wheezed out with his cock now fully embedded and twitching in the beauty's raped slit.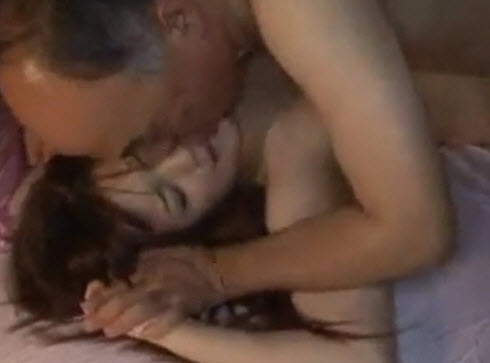 From his vantage point, Albert got a good view of Father Chan's bloody cock to signal that he had just deflowered the once innocent Jan Kwan, that the old boy got the naive beauty into thinking that he was doing her a favor in having saved her first experience from that of being raped by the black tribesman of Papua. 'Damn, she's bleeding like hell ......................he's really giving it to her with that bloody cock of his!' Albert chuckled at the double meaning of it all. 'Man, those wrinkled old balls are sure swollen up tonight .......................bet he hasn't wanked off in over a week ......................building up all that cum in hopes of knocking up the innocent bitch on the first try! Well, at least there'll be chance of the holy bastard knocking Jan up .............................cause there's gonna be a lot of horny natives to compete with soon as they've got next dibs on her sexy bod .........................including my getting to turn at raping her later!' And Albert did cheer the holy Father along with 'C'mon, you old goat .........................fuck your holy baby up into her twat ..........................just like you did with my wife! A holy priest fathering two little babies in two years ................................with two different women? Who'd ever believe something like that? Hell, you might eventually get Deidre knocked up too ..................making three babies with three women! Shitttttt, that'd be fuck'n something! But after this week of partying with Motumbo and his boys, if Deidre ain't already knocked up, I'm sure as hell aim to put a baby in her belly!'
'Wow, that Father Chan must be one good fucker cause Jan's gone from being reluctant and sacred to now wrapping her arms and legs around the old boy, her toes are pointed and all while she's arching up into him!' Albert thought as he observed the frenzied fucking taking place before him. "Oh, Father ...............................Father ...................................oh, Fatherrrrrrrrrrrrrrrrrrrrrrrr ..................................oh, my Goddddddddddddddddddddd ..................................ahhhhhhhhhhhhhhhhhhhhhhhhhhhhhhhhhhh!" the beauty cried out as she arched up her back, petite body tensing and then going into spasms. As for the old boy, he showed a lot of stamina and will power as he continued slicing his blood streaked cock in and out of the trembling young beauty, obviously determined to holdout as long as possible before spurting his still very potent baby batter up into her fertile womb. Watching in awe as the holy bastard reached own with both hands to cradle the soft creamy asscheeks in his hands, Father Chan began to pick up speed, like a old steam engine pulling away from the station, pumping faster and faster to pick up speed and momentum. In and out, in and out of the bloody slit the holy priest pumped his swollen cock, and then the pudgy old body convulsed as if he was having a seizure ................................but it was actually what a priest should not ever be doing ................................spurting his semen up into a member of the congregation! "Ahhhhhh .............................ahhhhhhh ......................ooooooooouuuuuuuuggghhhhhh! Blessee you my child!" the old boy wheezed as he emptied his holy balls into the once innocent young woman.


Of the three sets of mattresses, each set with two mattresses stacked upon one another, two were occupied by prone weary bodies ...........................Erin on one and Jan on the other, each with cum drooling out of her ravaged cuntlips!

For Deidre Schoffner, there was no doubt in her mind that she would soon be occupying that last empty bed, lying there bleeding after being horribly raped.

Deidre had planned on returning home after a year's missionary work in Papua, marrying Brian Watson whom she was totally in love with and they had postponed their engagement until her return, and for whom she had been saving her prized virginity for.

'How can I go home to Brian and confess to him that I'm no longer pure and chaste as when I left him, the way in which the woman he married should be?' she worried.

Deidre now wished that she hadn't stopped him that time they were alone and got carried away, when Brian had unbuttoned the top of her blouse and pushed her bra down to suckle upon her sensitive pink nipple, but she did put a stop to things when he was in the process of pulling her slacks down over her hips.

'If only I hadn't stop him ...........................I wouldn't be faced with losing my virginity to one of these savages!' she shuddered in fear.


With a head signal from Albert to Motumbo, the chief barked out something in the Meyah language, to which Father Chan began to interpret for the frightened white beauty, advising Deidre that "Missee Deidre, Motumbo thinks you too virgin! Motumbo askee if you likee pickee Albert to poppee cherree! You likee likee?" The horrified look on Deidre's face was just priceless, then she was looking over at Erin who lay prone atop a mattress top, and her friend who had just been raped by the tribal chief gave her a nod 'yes' that she should take the offer rather than be raped of her virginity by one of the black savages. Then Deidre was looking over desperately towards Father Chan and nodding her head 'yes' that she indeed wanted to take that option. Father Chan then said something in the language of the Meyah to Motumbo, to which the tribal chief barked back something, to which Albert wondered if the priest fully understood for he knew just a bit of the language being spoken as often time sign language and pictures/drawings were needed in their meetings. As Albert correctly suspected, Father Chan was helping to put on an exciting and erotic show for all in the audience to view, as evidenced when the priest advised "Motumbo wants Missee Deidre go to Albert ................takee him to center of room!"

A
fter Deidre had sheepishly gone to where Albert was sitting, taken him up to front of the room, it was quite obvious to everyone watching that she was trembling with absolute fear at what was about to take place. With Motumbo barking out something, Father Chan then began to tell Deidre that "Motumbo says Albert to takee clothsee off Missee Deidre! Wants to see Missee Deidre's prettee sexee ivoree bodee!" With Deidre standing there frozen to the spot, trembling as buttons were being undone followed by the removal of her clothing, she felt so nervous and feel all the eyes scouring over every inch of her naked body. Albert gritted this teeth to keep from smiling widely upon hearing Father Chan's improvising with "Missee Deidre, Motumbo also said prettee missee to takee off Albert clothees, makee him nakedee too, likee you!" With tears flowing down both cheeks, Deidre forced herself to undressing her good friend's husband, turning her head away and not looking when she pulled down his jockey shorts and cringing as his manhood swung towards her upon its release. But the worst for Deidre came when she heard Father Chan's stammering out "Missee ................Missee Deidre .....................Motumbo wants Missee ..........................wants Missee to .......................................putee cockee in mouth and suckee suckee!"


Cock throbbing with the lovely Deidre Schoffner's pink lips just inches away, Albert just had to get his wife's beautiful friend suck on his dick. The sight before him had his boner stiff and throbbing, threatening to pop and spray to give her a hot creamy facial, but that would certainly be embarrassing as all eyes were watching. Unable to wait any longer, Albert reached out to put a hand at the back of Deidre's head, whispering to her that "Motumbo's looks to be getting upset! Quick, sweetie ......................open your lips before he gets mad at us!" "Ohhhh, Goddddd .................................yesssssssssssss! Ahhhhhhhhhhhhhh!" Albert groaned out from the unbelievable pleasure derived from the innocent beauty closing her hot wet mouth over his pulsating cock. After a minute or so of face-fucking the blond beauty, Albert wound his fingers in her silky hair to keep her head still for fear of popping his load prematurely, panting frantically to regain control of himself as popping Deidre's precious little cherry was the utmost importance to him at this moment. Cock eased out of her sweet pink lips, Albert then assisted the trembling beauty up from her knees to guide her to the nearby empty mattresses, advising "Get up on the bed, sweetie! Let me make you feel good first!" As he positioned her legs wide on the bed, then came a shrill "Ahhhhhhhhhhhhhhhhj! Albert .........................what ............................what are you doinggggggggggg? Ohhhhhhhhhhhhhhhhhhhh!", as Albert couldn't resist getting a taste of her virgin pussy and had dove down to eat out her tasty snatch, wanting to eat her out while she was fully conscious of what was taking place.
Crawling up onto the mattress between Deidre's sexy white legs, Albert was horny as hell as the long wait was finally over and now he could get his first sampling of some succulent white meat. Caressing her soft smooth legs, shuffled up between them and fitted his jutting prong into place, then came the shrilling outcry "Eieeeeeeeeeeeeeeeeeeeeeeeeeeeeeeeeeeeeeeeeeeeeeeeeeeeeeeeeeeeeeeeee!" Unable to hold back any longer, without any foreplay or being gentle at all, Albert had thrust his rock-hard cock right into her tight little slit and popped her precious little cherry. The shrilling scream was just music to Albert's ears, along with all the men in the audience including Father Chan, and thus he thrust forward once more to bury in bone as deep as it would go into the hysterical beauty whose silky blond hair whipped from side to side at the brutal taking of her precious gem. Keeping himself still once again, cock buried to the hilt in hot slippery sleeve of the agonized young woman, then Albert lifted himself up a bit so he could peer down between their bodies to observe the bloody streaks on the part of his cock that had been withdrawn some. As the trim sexy white legs flailed about him, Albert hooked each of them behind the knees and then spread them even farther apart, then he began to fuck her in earnest.
Deidre moaned in agony but it did nothing to make her good friend's husband ease the pace after he had just deflowered her virginity, after having thought that he'd be more considerate to taking her virginity versus having had one of the savages rape her, but the horny bastard atop of her was no better than the others watching her shame. How she wished that she had allowed Brian to have sex with her when they had gotten carried away, not to have her virginity taken so brutally by another man. For Deidre, it was so awful and humiliating to be having sex for the very first time and it all being witness by her two raped friends and all the men watching in the audience. Although she wished that this event would be the end of her agony, Deidre knew better as there would be no preventing the invading savages from raping her when Albert spurted his baby making seed up into her fertile womb. Realizing that the sex act would soon be coming to an end, as evidenced by the way in which Albert was laboring atop of her, Deidre prayed that the climax would not leave her pregnant with his baby. But then she thought 'If I was to get impregnated, it'd certainly be best if Erin's husband was to be the one, far better than having a baby fathered by one of those black savages!'
Gritting her teeth to keep from screaming out her agony, tearing eyes closed to shut everything out while tossing her head from side to side, Deidre was pinned to the mattress by her good friend's husband who was supposed be be her savior in being the one to deflower her. Pinned by arms behind her knees, feet up in the air, she trembled as the thick rigid cock of her friend's husband continued slicing in and out of her bleeding slit. 'Oh, Brian ......................I'm sorry .........................I'm so sorry! It was to be yours ...........................I was to be yours .........................and now it's gone .....................forever!' Deidre thought while shuddering as Albert's aroused cock continued to violate her. 'Oh, Brian ......................I had to ......................had to let him do it! It'd have been more awful if one of those black savages raped me!' she shivered. But as Deidre prayed that her ordeal would end soon, she heard her friend's husband panting out "Oh, damn ...................oh, sweetie ..........................damn ..........................fuck'n fantastic ...........................I've been dreaming of this for so fuck'n long! Oh, damn ...........................popped your fuck'n cherry ..........................ohhhhhh, Jesussssssssss .....................................ohhhhhh, so fuck'n good .......................................oh, God ................................gonna cum soon ................................hope I knock you up ..............................ahhhhhhhhhhhhhh ......................................ahhhhhhhhhhhhhhhhhh ..............................................arrrruuugggggggggghhhhhhhhhhhhhhhhhhhhh!" Deidre couldn't believe what she had just heard, then felt the penis within her expand and then explode, spewing out gush after gush of hot sticky goo into her vagina to flood her fertile womb with its potent roe.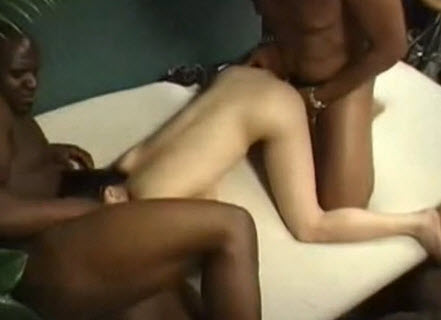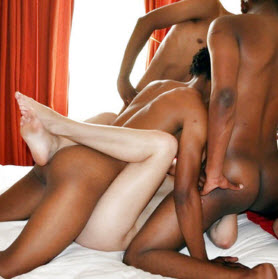 Jan taken by two savages and Deidre with three of the tribesmen!
With both Father Chan and Albert each already having plucked his prized cherry, it was now time for them to watch and enjoy the gang rape show that would commence with Jan and Deidre and the tribesmen. Jan was first placed on all four with one anxious warrior eager to have her sucking on his 12" black piece of meat, with another shuffling up behind of her to fuck his big black dick up into her still bleeding slit that had earlier been deflowered by the holy priest. Meanwhile, three men had gotten up onto the mattress where Albert had deflowered the beautiful Deidre, one sinking his black dong up into her ravaged slit while two others sought to have a beautiful white woman suck on their black dicks and then to spurt their how slimy goo all about her face. Some five minutes later, Jan Kwan lay face first on the mattress with cum drooling out of both her mouth and well-fucked cunny, with three black tribesmen about to enjoy her succulent charms. On the other mattress was Deidre Schoffner lying widespread on her back, a mixture of cum oozing out of her raped slit and her face and neck saturated with the gooey substance - with three big black bucks climbing aboard to get their cocks off! And there were a line of men waiting along each of the two beds for a turn of one of the lovely young women.
Motumbo's bride had turned onto her belly, lifting her head to watch in awe as Jan was deflowered by Father Chan and Deidre lost her virginity to her own husband, then she could only watch helplessly while both her friends were gang raped by savage tribe members. Having seen and experienced taking the monstrous size of Motumbo's cock up into her petite body, Erin had to wonder if the size of a tribesman's manhood was the determining factor of being anointed as being the chief. But now Erin found herself being manhandled by her new husband, forced up onto all fours and made to face the onlooking savages while two tribesmen with spears at the ready were escorting Father Chan and Albert towards center stage, but quite noticeable were the blood engorged spears jutting straight out from both the priest's her husband's loins. Erin had to wonder if the drinks each of them had been forced to drink, shortly after her husband had been 'forced' to have sex with her good friend Deidre and rupturing her hymen in the process, was the cause of the men having such hardons while she could not help but to rub her thighs together as she was badly in the need of sex.
The parading of Father Chan and Albert, with spears up against their backs, was all just a prearranged show to make it seem as if they were being forced to perform sexually with the women. Lined up in a row, all three women were placed on all fours to face the grinning savages, with Erin glancing over to her side in seeing Father Chan shuffling up onto the bed behind of Jan while her 'real' husband on the last bed getting up behind of Deidre's trembling body. Instinct told her that something was up, something besides the the thick cock that was jutting straight outwards and prodding against her her behind, causing Erin to tremble in fear. Then her 'new' husband was loudly announcing something in the Meyah language, of which she could not understand one bit at all, causing Erin to look over towards Father Chan for an interpretation. Erin saw Father Chan smiling widely while caressing the backside of trembling Jan Kwan, then swore that the holy priest blushed when he turned his head to see her staring right at him, causing the Holy Father to turn his head away from her. Then Erin whipped her head forward and emitted an ear piercing scream "Ieeeeeeeeeeeeeeeeeeeeeeeeeeeeeeeeeeeeeeeeiiiiiiiiiiiiiiiiiiiiiiiiiiiiiiiiiiiiiiiiiiiiiiiiiiiiiiiiiiiiiiiiiiiiiiiiiiiiii! Aieeeeeeeeeeeeeeeeeeeeeeeeeeeeeeeeeeeeeeeeeeeeeeeeeeeeeeeeeee!" as Motumbo speared his mighty cock up into her never before penetrated rectum.
On the bed next to Erin, Jan had been feeling Father Chan's pudgy hands caressing her rear-end and feeling her up in a way no priest should be doing, then Erin's painful shrieks had her turning to look over at her distraught friend. The frenzied and agonized look on Erin's face told it all, also confirmed by the big black cock sticking out of her ass, leaving nothing left to the imagination. Motumbo was now in the process of brutally sodomizing her friend Erin, and in the manner in which Father Chan was caressing her rear-end, Jan feared for the worst as what just might be in store for her next. With Father Chan caressing her ass, and then feeling the fleshy bulb of his thick rigid cock pushing up against her buttock, Jan turned her head back to pant out "Father .............................Father ............................please, no ............................no, not back there ...................................pleaseeeeeeeeee, not there!" "Oh, my precious childee ................Ah Chan so veree sorree, but mustee ..............................mustee doee this ...............................havee to doee this!" Jan heard Father Chan advise as his pudgy hands moved up to grasp her hips. "Aieeeeeeeeeeeeeeeeee ..............................................aieeeeeeeeeeeeeeeeee ......................................stoppppppppppppp ..............................stopppppppppppp ..........................................stop, Father .......................................stopppppppppppppppp, pleaseeeeeeeeeeeeeeeee!" Jan screamed out as the holy bastard took his pleasure in buggering her virgin ass.
For Deidre, she couldn't take her eyes off the jaw dropping event taking place on the bed next to her, not believing her eyes as Father Chan continued to brutalize her good friend even as Jan pleaded and pleaded for him to stop. But with Jan's screams turning into soft defeated whimpers, then seeing Father Chan's pudgy belly pulling back some and out plopped his spent cock, the hands fondling her asscheeks and thumbs spread them apart told her that it was now her turned to be sodomized. "No, Albert ........................please ..........................don't do it to me .............................not back there ..........................please, don't do it to me back there .................................I've never had it back there!" Deidre pleaded as the blunt cockhead pushed up against her. "No, Albert .............................noooooooooooooooo! Stoppppp! Eieeeeeeeeeeeeeeeeeeeeeeeeeeeeeeeeeeeeeeeeeeeeeeeeeeeeeeee!" she pleaded as her good friend's husband began to shove his cock up into her virgin ass. "How can a man want to do it to a woman back there? Does he get any pleasure from it?' Deidre wondered, then couldn't believe hearing the male grunting from above that "Oh, damn ..................what a beautiful little ass you've got! So nice and round ..................and so fuck'n soft! Just loved that picture Erin has of you jogging ..................showing off this sweet beautiful ass! Ohhhhh, yeah ...................so good .........................so fuck'n good! Arrrghhhhhhhhhhhh .................................cumming ..............................oohhhhh, cumming up your beautiful little ass .............................ahhhhhhhhh ........................uuughhhhhhhhhhh!" "No ...................no .......................no .................no ...............................noooooooooooooooooo!" Deidre sobbed as a hot creamy enema was administered to her rear end.
More and more of the potent elixir was served up in the coconut shells, keeping the women in a constant state of heat, needing a stiff male's cock in each orifice to sate her needs. Motumbo knew of his new bride's needs after having consumed the potent drink, and with no one else allowed to touch his bride, he would take turns as to were to administer his much needed cock first - cunt, ass, then cumming in her mouth; then changing things about to start with her cunt, mouth, and then creaming up her ass; and so forth. But one reason for his becoming chief of the tribe was his prowess in keeping a good hardon up and at the ready often and whenever necessary. Erin did get to see her 'real' husband throughout the night, getting to kiss Albert for the first time since the ordeal began, only her mouth and tongue were still coated with Motumbo's slimy cum. The next time in seeing her Albert was the feel of his soothing tongue cleaning up the fluid leaking from her just buggered asshole. And when he got to licking her sex once again, an act that she had refused him prior to this night, Erin grasped the back of Albert's head with both hands to rub her juicy snatch up and down over his face. And then creaming in her husband's mouth as he ate her to a climax, causing Erin to scream out "Oh, honey ...................lick it ......................lick it clean ...........................clean his cum out of me ..............................don't let him get me pregnant!"
For both Jan and Deidre, they were able to get instant gratification, taking on three men at once to sate her cunt and ass while sucking off a big black cock. After three sets of men apiece, both Jan and Deidre were given a bit of rest, allowed to lie back on the mattress while being made love to by one man - Albert having his first chance to bone Jan Kwan and Father Chan getting his first piece of white meat in sinking his fat cock into the soft body of Deidre Schoffner. Then the two women would be served up with three cocks each once again, doing so until Albert and Father Chan got their bones back up with the aid of some potent elixir. With Jan and Deidre so fucked up and out of their minds from the continued sexual activity and the amount of the potent elixir consumed, neither would be aware of the fact that Father Chan or Albert were one of the three men having sex with her at one time. Father Chan's remaining agenda was to get both Jan and Deidre to suck him off, consciously this time, then to get a sample of Deidre's beautiful white ass by licking it first and then ramming it up her tight little chute. Albert too was looking to get consciously sucked off by both women, and shoving his boner up Jan's cute little ass would do the trick for him, especially if her made her scream out in pain when he buggered her.
Shortly after the four day fuck-fest was over, the environment surrounding the church began change drastically as Motumbo ordered his tribe to relocate its village to the eastern side of the church, for the tribal chief's new personal roost would be from the bedroom that he now would be sharing with his beautiful new wife. His new wife Erin still had that missionary drive and instinct to help the infant and youngsters that she had come to Indonesia to help, thus she was allowed to continue on with the work that she and her two friends had started with the local inhabitants. After having been introduced to the potent elixir, all three women had become addicted to the potent drug that it contained, one that allowed them to calm the withdrawal shakes that would result from the lack of it in their systems. But one side effect was the need for constant sex to ease the tension buildup, thus the need for a long lunch break after three hours of work in the morning, a time at which all three women would get the needed food and sexual nourishment to keep their petite bodies trim and fit. With Motumbo being the chief, Erin was fortunate to have her 'new' husband always there to sate her sexual needs. But Albert and Father Chan were not always around, working on their illegal lumber sales or drug deliveries, the tribesmen would anxiously hope to be one of the chosen(s) by both Jan and Deidre to sate her sexual needs while 'her man' was away.
'Her man' for Jan meant Father Chan who share her bed each night, who always had her giving him 'head' before giving it to her up her cunny or ass. And as for Deidre, 'her man' was Albert who got to share her bed at night, who just loved fondling her ass and buggering her if not taking her doggie style. But each were also very anxious to have 'her man' leave for days at at time, going out on one of their money making ventures, allowing each of them to take on one or more cocks at one time. For Jan, she would make her choice by looking for the biggest cocks available on that given day, men who would take care of her during the lunch break and her sexual needs that night. 'The Bigger the Better' was it for Jan, loved getting her cunny and ass stuffed full of cock, even enjoyed chocking on a whopper being shoved down her throat. When it came to Deidre making her choices from the tribesmen, her selections would be baddest and blackest from among the entire lot of savages, give her quite a thrill to be blackened once again and knowing that each man would thoroughly enjoy getting to sample some tender white meat for a change. 'The Blacker the Better' was what gave Deidre the most joy, rubbing her face on the sticky underside of an ebony cock, or having the entire thing down her throat with her nose being rubbed in the short kinky hairs of the black savage. But Deidre had a favorite among the tribesmen Rutoni, a tall 6'4" warrior with skin as dark as charcoal, whom she would always sneak away during the day as Albert was just not enough for her!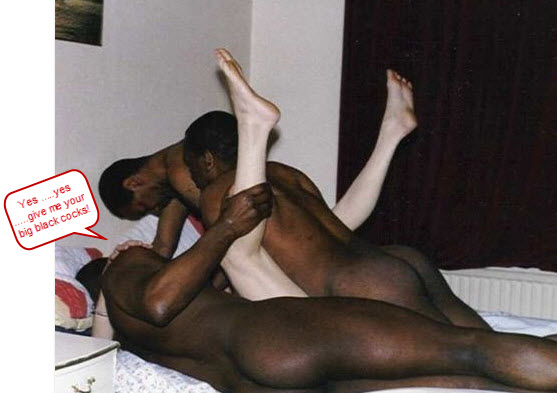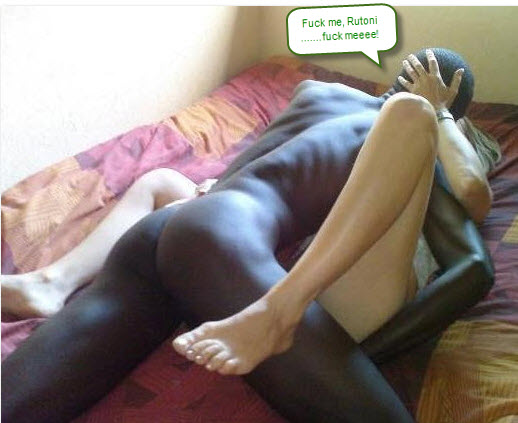 Jan with three men with monster cocks and Deidre with Rutoni.
As Christmas was soon approaching, some eight months following their arrival, both Jan and Deidre told their loved ones of their plan to continue on with their missionary work in Indonesia. Pictures were sent of the church and new building being put up by the natives that would be serving as a school, along with pictures of the young little native children that were needing of their help. Each of their respective boyfriends were told that it would be best that he continue on with his life and not wait for her to return any time soon, such being due to the new commitment that she was making to help the needy natives, and also due to the fact that each were considering adopting a native child. A picture of each young woman was sent with the Christmas card, of her from the shoulders up with a picturesque scene in the background, for otherwise a full profile picture would have shown the large round puffy belly that each woman was now sporting. Deidre's tummy was a bit bigger in size, being seven months along, impregnated during the four day siege of the church compound when she was continuously raped during that period. As for Jan, she had escaped being impregnated during the siege, but apparently being put in the family way by none other than the horny Father Chan whom she shared her bed with every night thereafter. As for the Christmas card sent out by Albert and Erin to their friends and family, the photo sent was of Albert standing behind of his wife who was with their year and a half year old baby boy on her lap to hide her belly bulge, and seated next to Erin was the introduction of the tribal chief Motumbo!
End of Story.