Pimped by Her Own Pastor - VIII
(m/f, i/r, n/c)
by
Black Demon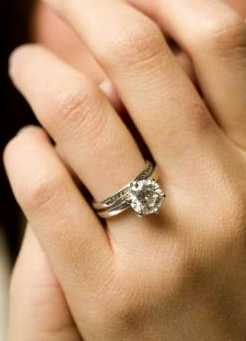 ______________________________________________
Standard Disclaimer!
This is a fictional story intended for Adults only!
______________________________________________
************ ***********
Note: The story below is a story in itself. However, it is also a direct spinoff of the earlier stories entitled:
'Victim's Violated Vacation', 'Pastor's a Pimp 1 & 2',
and 'Pimped by Her Own Pastor - 1 thru 7'
************ ***********



For the members of the secret 'CDFB' organization, each would receive the following invitation on an upcoming auction by email. Each of the members were adult males, all wealthy prominent men of various professions with money to blow ........................................but most of all, each male was a horny bastard ................................a horny black bastard ..........................with an insatiable lust for tender white meat .............................tender married white meat! And upon opening up this particular email, that member would read:

Hey guys, wanna be the lucky bastard to 'Rape' this sweet little white bitch?
She can be all yours for the taking! For an entire 3 day weekend!
Bidding for this beautiful white bitch starts at 10 a.m. and closes at noon!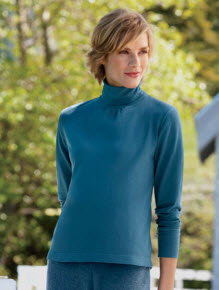 Interested, guys? Here's a little background on this sweet little beauty: Age 39, happily married, two children (both now off to college), occupation - interior decorator, currently chairwoman of the local women's league, and voted recently as 'Outstanding Interior Designer' in the state she lives in.

When available: Next weekend! Hubby's gonna be out of town for some golf along with a business conference. The pretty Mrs. is driving her hubby to the airport and dropping him off to catch his flight! An hour after that, she could be all yours! Just imagine having those lovely pink lips of hers around your big black cock! And yes ..................she's never sucked cock before! You could be the lucky bastard to introduce this little sweetie into the art of cock sucking! Think this prim and proper little bitch will puke her guts out when you cum in her mouth, huh? Think all that protein will be too rich for her?

Excepts from when she was under hypnosis: 'Q: How many men have you made love to, Mrs. Waters? A: Just one! My husband!' 'Q: Only after you married? A: Yes! On our wedding night!' 'Q: Have you sucked your husband's cock off? A: No, never!' 'Q: Why not? A: It's too filthy!' 'Q: Have you ever heard the myth of black men being well endowed? A: Yes!' 'Q: Do you believe it? A: I .........I don't know!' 'Q: Have you ever wondered about it? A: Once, in high school, when a cheerleader friend of mine was raped by three of the black basketball players!' 'Q: You ever imagined you being in her place? Being gang banged by the three black bucks? A: Yes!' 'Q: And what did you feel about it? A: Scared! Very scared! Afraid of having to touch their filthy 'things'! '

It was 7:30 a.m. Friday the 13th when Diane Waters pulled up at the airport curb to drop her husband off. Minutes later, as she departed the airport, Diane reached into her purse to pull out her cell phone. Hitting the speed dial, she called to workplace and got the receptionist who opened the office and began answering calls from 7:30, telling her to relay to the boss that she was feeling ill and would be in early morning on Monday. Then Diane pulled out the folded paper in her purse, unfolded it to look at the map and directions to where she was to go. She was to take the interstate and head south and proceed for twenty-one miles or so, then take Exit 234 and head west towards Amber Lake where she was to turn left on Cedar Drive and look for 435 Cedar Dr. Forty-five minutes later, Diane turned onto the gravel driveway leading up to what appeared to be a rather newly built cabin overlooking the lake and quite secluded from any other homes in the area.

Diane had dressed as she normally would do to go to work, wearing a very nice dress and heels as it was a necessity in her job where clientele looked to having their homes decorated by a professional interior designer. Looking shabby or sloppily dressed certainly would not create the right impression as that would be the impression of how well your work would be. You look bad and your product or suggestions on decorations would come across that way too. Thus, on this day she wore a crimson red dress and white 3" heels. Looking at the time, Diane realized that her husband would be onboard the plane as his flight was scheduled to leave in about fifteen minutes. He assumed that she was going to work and not be driving out to a cabin on Amber Lake. Also, she had told her husband that she be spending the weekend at her sister's place, and that he could best reach her on her cell phone if he called. The last thing he would expect was that she would be at a secluded cabin, unless a client had wanted the interior professionally decorated.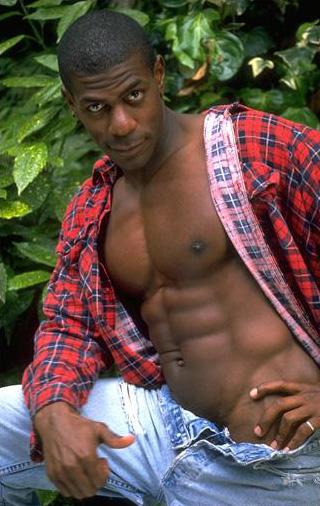 Even Diane came to wonder just why she had come to this location after she put her car into park and stepped out onto the graveled driveway. Implanted deep in her mind, it came to at this point in time, that she had come here to meet a man ........................a big black man! Diane began to perspire as she nervously took a step forward towards the cabin, her mind now feeding her a bit more information, that 'This black man has a penis that measures over 12" long!' Heart thumping in her chest, her mind now asked 'What would it be like to hold something that big?' Swallowing deeply as she took another step forward, Diane licked her lips as her mind was now telling her 'You've got to do it! You have got to learn how to do it! This is a chance to learn how to do it! You need to learn how to do it so you can later please your husband by showing him what this man can teach you!' Diane then looked up and recognized the man she had come to meet, but her mind was clueless as to how she got to recognize this strange man, a person whom she had never met before. Yet she continued towards him as he held his arm out as a gesture for her to enter the cabin before him.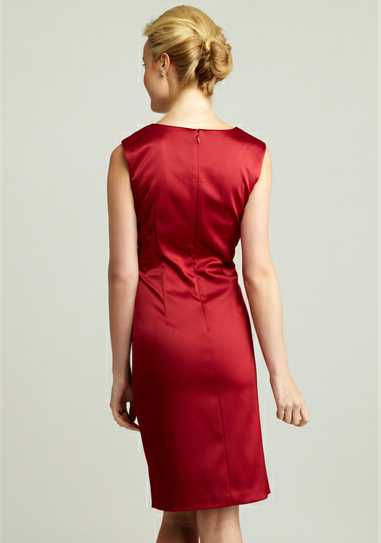 Shaking with nervousness, panting for breath as she turned to look at the big black man, Diane did not know what got into her as slowly got down onto her knees on the carpeting. And as the ginning man stepped forward towards her, Diane licked at her lips while her eyes were now glued to the bulging front of his trousers. Then she heard the stranger speak "You're here to learn how to suck cock, aren't you Mrs. Waters!" Unable to utter any words out as she swallowed deeply, Diane found herself nodding 'Yes!' "Is it really true that ya've never sucked a guy's cock before?" she was asked, to which she again nodded a 'Yes!' "Okay, sweetie, let's git started with yer lesson! Undo my belt first, then the button!" she was advised, to which she reached up and complied. "Any idea what comes next, Mrs. Waters?" Diane was asked, to which she responded by reaching up with her left hand to hold the loosened button area in check while using the thumb and forefinger of her right hand to grasp and pull down the man's zipper. "Very good, Mrs. Waters!" she was complimented.

As the man's pants slid down his muscular legs as she let go of the top of his pants, Diane stared ahead at the tenting of the man's white underpants with red designs upon it. Instinctively, Diane's hands reached up to slide her manicured fingers through the garments leg openings. An audible gasp came from her lips as her fingers came into contact with the thick fleshy bone that was hidden beneath the undergarment. Right hand at the base of the monstrosity, Diane's mind registered 'My God, I can't even get my fingers around his big 'thing'!' As the fingers of her left hand moved upwards to trace the length of it, her mind registered that "It's true! It is over twelve inches long! My God, he must be a big as donkey's!" Then her mind was telling her something that made her tremble in nervousness as it violated all her moral values, but her mouth watered as Diane was now telling herself that 'I have to taste it! I want to know what it feels like to have a penis in my mouth ........................to have a man's 'thing' in my mouth!' As she opened her mouth wide and clamped down upon him, it gave her a thrill to hear the strange man groan in pleasure "Oh, yeahhhhhhhhhh ......................oh, sweetieeeeeee ..................oh, Mrs. Waters ...............................oh, yeahhhhhhhhhhhhhhhhhhhhh!" She had clamped her lips down around the bloated dome of the thick fleshy penis, then correcting her thoughts with 'It cock! It's his cock you've got in your mouth! You're sucking on his cock, you whore! Only whores and sluts would do something like this with a man!" But although there were some rebellion within her mind, Diane continued then followed the man's instructions to "Wiggle the tip of your tongue in my pisshole, Mrs. Waters!"

For Maurice Evans, this was well worth the thirty grand in winning the auction bid to get his sweet honey into his clutches up here in the secluded cabin for the entire weekend! This alone, that of being the first guy to have his cock between her sweet virgin lips, was worth every penny of it! He heard her gag as he pushed down into her throat, then advised her to "Swallow, Mrs. Waters, keep swallowing and ya'll be able to take it all down yer throat!" Maurcie sucked in his breath and wheezed "Ohhhh, yeah, that's it sweetie ..................that's it ...................yer gitting the hang of it ............................jist a few more inches! Now let go yer hand ....................use her hand to palm my nuts .............................yeah ............that's it .......................that's itttttt!" Shivering with pleasure, holding still for a second, it took all his willpower not to cut loose right then and empty his swollen balls down her throat as Tyrone was intent on holding off as long as possible to enjoy giving this beautiful wife her cock sucking initiation. Urge to cum having eased, Tyrone pulled back till his his bloated cockhead was captured, then slid it right back down her swallowing throat as it was now easier to do with her having gotten the hang of it. Then he literally began fucking her beautiful face, panting out "Oh, yeah, yer doing real good fer a first-timer, Mrs. Waters! After this weekend, ya'll leave here a real talented cocksucker!"

Beginning to pant, gritting his teeth at this point, Tyrone knew that he was soon gonna lose it. But first to teach the beauty how to please a man and send him right over the edge, he intructed her "Now look up here, Mrs. Waters! Look up at me!" Upon her complying with his instructions, Tyrone smiled as he looked down into her baby blue eyes, telling her that "It really turns a guy on when he gits to look down at a lovely beauty like ya ..................on her knees with your mouth full of his dick! Oh, yeah, Mrs. Waters ..........................keep rolling my nuts in yer soft hand ...........................feel'em contract when I's pop off in yer hot mouth! Oh, damn, yer hot mouth makes it feels like warm butter on my cock!" Cradling the back of her head in his hands, just in case she tried to pull back on him, but also to keep from toppling over as the enthusiastic bitch had him weak at the knees. "Ahhh, yeahhhhhhhhhhhhhhhhhh ......................................yeahhhhhhhhhhhhh .......................here it cums ......................here I's cummmmmmm! Eat it, Mrs. Waters! Git yer very first taste of male cum ......................................ahhhhhhhhhhhhhhhhhhhhhhhhhhhhhhhhhhhhhhhhhhhhhh!" Seeing the beautiful bitch's eyes widen in horror and panic, Tyrone kept a good grasp on the back of her head, and now she had to either swallow his erupting cum or drown in it! "Ah, yeah, that's it sweetie! That's it .................that's the way .....................swallow it ........................swallow it all ............................don't lose a drop!" he advised the inexperienced wife as she proceeded to swallow again and again as he kept ejaculated spurt after spurt into her hot sucking mouth. Tyrone was just amazed in seeing her eat it all, and she even licked at her creamy lips when he finally eased himself out of her talented mouth. Then for one final instruction, he advised "Now look up at me again, Mrs. Water! Open yer mouth wide and wiggle yer talented tongue at me! Show me that ya went and swallowed all my jizz! Yeah, that's it ...........................makes the guy ya've jist blown feel good in seeing that ya went and ate it all!"

Now standing before the black stranger, who had taken a seat in the armchair, Diane continued to lick at her slick lips as she reached back to unzip the back of her red dress. Seconds later, the red garment lay in a puddle around her white heels, with the only other remaining items of clothing being her lacy red bra and matching pair of panties. "Now undo the bra and lemme see those pink nipples of yers!" she was told, before reaching back behind of her to comply with the request. "Now take off those heels and go and over and kneel on the bed with your knees spread apart!" she was told. Complying, Diane put the spike of her right heel against her left, then slipped her foot out of the leveraged heel. Toes of her right foot at the back of the spike of her left heel, she then slipped her foot out of that one. Walking over to the bed, dressed in only her lacy red panties, she did as the black stranger asked of her, wondering just what was to come next.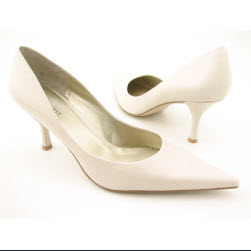 From where she knelt on the bed, Diane then got to watch the muscular black begin to shed all of his clothing. The big brute of a man stood at 6'5" and had to easily tip the 300 lb. mark on the scales. With her being a mere 115 lbs., her husband at 170 lbs, Diane realized that she'd nearly have double the weight atop of her body versus what she was normally accustomed to having. Double the weight of the man versus her husband, but also a cock more than double the size in both length and girth to what she had ever experienced, and the thought of it had her juices now leaking into the crotch band of her panties. The man's cock was limp, but still lengthy as it slowly began rising as it throbbed back to life. 'My God, the amount of semen he stores up in those walnut-sized testicles of his!' was the thought that went through her mind at the moment as she recalled how they had contracted in the palm of her hand before a powerful stream of his filth had earlier spurted into her mouth and throat. The big ebony body glistened in the sunlight as the man now walked towards the bed where she knelt.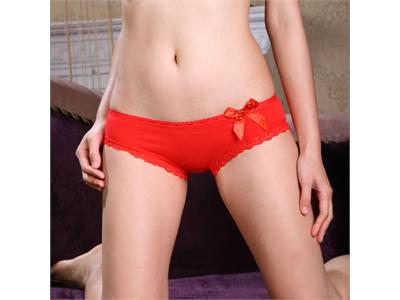 Diane could only pant in anticipation, wondering what was to come. Then the man turned to lie on his back, his hands grasping the back of her thighs as he scooted up the bed till his eyes were right below the crotchband of her panties. Knees pushed further apart by strong hands, Diane came down to where the crotchband of her panties rested on the man's closed lips. "Oh, Goddddddddd .........................oh, God ...........................oh, my Godddddddddddddddddddd!" she cried out as the man opened his mouth and his tongue pressed up into her panties, pushing the garment into her juicy slit. Diane then realized that the man was eating her right through her panties, something that she had heard about in her college days through some of her promiscuous sorority sisters, but never had she even allowed her husband to put his face near her most private part. Reaching down, Diane clutched the comforter on the bed with both hands as her body shuddered and convulsed from the unbelievable sensations coursing throughout her entire body. Never had she experienced something like this before and she began leaking her joy juice into the crotch band of her panties. "Oh, God ..................oh, God .........................oh, my God ............................oh, my God .....................................ohhhhhhhhhhhh ..............................ohhhhhhhhhhhhh ...........................mmmmmmmmmm!" she moaned out loudly with fists balled up with handfuls of the comforter.

Seconds later, Diane screamed out "Aieeeeeeeeeeeeeeeeeeeeeeeeeeeeeeeeeeeeeeeeeeee ...................................................oh, Godddddddddddddddddddddddddddddddddddddddddddddd ............................................oh, my Goddddddddddddddddddddddddddddddddddddddddddddddddddddddddd!" She was going totally out of her mind as the black bastard beneath of her had pulled aside the leg band of her panties and now had his thick tongue wiggle right up in her snatch. "Ohhhhhhhhhhhhhhhhhhhhhhhh ................................ohhhh ......................ohhhhhhhhhhhhhhhh ....................................oh, my Godddddddddddddd .....................................oh, my Godddddddddddddddddddd .......................................ahnhhhhhhh ...................................ahnhhhhhhhhh ....................................Godddddddddd ......................................I'm cumminggggggggggggggggggggggggggggggggggggggggggg!" Diane shrieked out at the top of her lungs as she orgasmed and juiced right upon the thick tongue that was flicking at her ultra sensitive clit. Never before, never ever before, had she orgasmed or creamed in such a way! 'Unbelievable! Just unfucking believable!' her once prim and proper mind told her. Again her petite body involuntarily flinched, squirting yet another flow of her sweet honey into the mouth of the man who just taken to heights never before reached in her lifetime! Body shaking, convulsing uncontrollably, Diane rubbed her cunny down against the open mouth and tongue inserted up into her pulsating cunny.

"A-h-h-h-h-h-h-h-h-h .............................................a-h-h-h-h-h-h-h-h-h-h-h-h-h-h-h!" Diane moaned as her entire body quivered, cunny squeezing as more juice oozed down onto the thick tongue wiggling up in her pulsating snatch. She had just orgasmed into the mouth of the black man she had only come into contact less than an hour ago, a man who's name she did not even know, as here bare butt fell back onto the bed just above the man's kinky head. Legs widespread, Diane sat there in a stupor with her back against the headboard as the man sat up on the bed, grinning at her and licking his wet glistening chops. Diane then began to comprehend what had just taken place there in the secluded cabin while her loving husband was up in the air flying off to another city. But it was still hard for her to fully realize that 'I let a strange man put his face up against me ............................on my panties .....................................let him put his tongue up into my sex ...............................eat me .....................................eat me out good! My God, how depraved can I get! And the thing I did earlier, how disgusting, taking his 'thing' into my mouth ..............................letting him do it ...............................right in my mouth .................................and swallowing his slimy filth!' Then, as she remained in the sitting position up against the headboard, the black stranger was up on his feet next to the bed. His large black hands were reaching up towards her waist, thick fingers grasping the waistband of her panties and pulling down over her trim waist. Seconds later, the wispy red garment was pulled from her ankles and feet, leaving her now stark naked on the bed.

Strong hands now clasping around her ankles, Diane trembled as she was suddenly being pulled down upon the bed, the back of her head hitting the soft mattress near the headboard. Her heart thumped as the bed sagged when the heavy man knelt upon the mattress and was shuffling up the bed between her widespread legs. Her mind said that this was wrong and that she shouldn't let it happen, yet Diane could not put up any type of resistance as the stranger's large calloused hands were sliding up her bare legs. Strong hands now at her inner thighs, pushing her legs even wider apart, and now her nipples tingled as the man's chest rubbed up against them. Sucking in her breath as she felt the felt the man's heavy body settling down upon hers. Her cunny squeezed upon feeling the thick fleshy bulb pushing up against her cervix, pushing up against her time and time again, then she felt the man nuzzling up at her neck and nibbling at her earlobe. Then the strange man whispered something into her ear, a phrase that seemed to waken her inner self, seemingly wakening her from the mental stupor she had fallen into, making her fully aware of what was actually taking place there at the secluded cabin. 'What am I doing here? Why did I come here? Why am I with this strange man? What have I done? How could I be doing this with a strange man? A black man?' were questions that suddenly raced through her now quite rational mind. "STOP! STOP! No! No ......................I don't want this! Stop ...........................this ..........................this is RAPE!" Diane screamed out, her petite hands hitting the man's broad shoulders to get him to stop.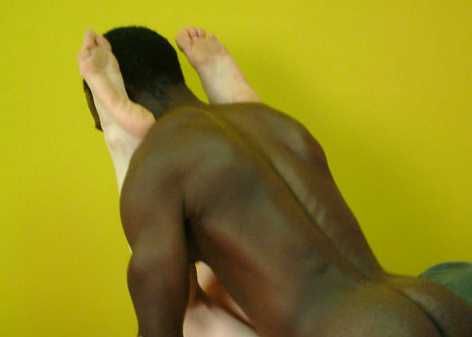 Exactly as what had been promised him, the beautiful bitch snapped out of her hypnotic state as soon as he had whispered that magic phrase into her ear. All that had taken place earlier in the cabin had been done due to the hypnotic suggestions implanted into her mind when she had gone to assist the church's research in attending that session at the marriage counselor's office. Maurice just loved feeling her small fists wailing away at him, bouncing off his strong muscular shoulders without any effect to deter him, his hands moving up to her trim waist to keep her in place as he found and centered his bloated cockhead up against her tight little slit. And now to get the thrill he had paid all that money for, he lunged forward and heard the shrill cry "Aieeeeeeeeeeeeeeeeeeeeeeeeeeeeeeeeeeeeeeeee ..................................stoppppppppppp ....................................stoppppppppppppppp ......................................it's too biggggggggggggg ...............................it's too biggggggggggggggggggg ...................................you're killing meeeeeeeee .......................................you're tearing meeeeeeeeeeee ................................argggghhhhhhhhhhhhhhhhhhhhhhhhhhhhhhhhhhhhhhhhhhhhhhh!" All that screaming had Maurice chuckling as it was just a mere three tight inches that he had skewered up into the beautiful bitch, giving him cause to wonder 'How the hell am I gonna get another nine plus inches up into this beautiful little screamer? Jessus, I's only got three inches up into her and listen to how she's wailing!' Grasping her trim hips, Tyrone lunged forward once again, skewering another three solid inches up into bitch, enjoy hearing her scream "Ahhhhhhhhhhhhhhhhhhhhhhhhhhhhhhhhhhhhhhhhhhhhhhhhhhhhhhhhhhhhhhhhhhhhhhhhh! Stoppppppppppppppp! Stopppppppppppppppppppppp! Please stoppppppppppppppppppppppppppppp!"

Pain, just excruciating pain racked Diane's body, in particular right between her wide spread legs was where it all emanated from. She desperately tried to keep trembling body frozen, not daring to move a muscle in hopes of easing the pain. However, with her gloating rapist taking pleasure in her pain and shoving even more of his monstrosity up into her tight cunny, the agonizing pain had her now sobbing. Diane just could not understand how she had gotten herself in this horrid position, how she could have driven up to this secluded cabin near Amber Lake .....................to have sex with another man ...............................sex with a black man! She could only sniffle in shame as her gloating assailant chuckled "Oh, sweetie, yer so fuck'n tight! If'n ya weren't married with two grown kids, I'd swear yer as tight as a fuck'n virgin! That pencil-dick husband of yers sure must have a small one! When I's git through with ya, Mrs. Waters, ya ain't ever gonna enjoy a fuck session with that hubby of yers! No sirree, ya's ain't gonna git off unless ya've got a big black dick up yer tight little twat! Oh, yeah, I's gonna ruin ya good .............................hubby's gonna wonder if'n he fell in a hole when he puts his little pecker in yer gaping cunt!" Even more pain shot through her body, then finally his pubic bone was bumping up against her cervix, meaning that the bastard had shoved all twelve plus inches of his big black cock up into her! Diane groaned and shuddered as the bastard began to grind his pelvis up against her in a circular motion, apparently doing so to widen her once tight slit even more, causing her to pick up what he had just said of his intent to 'Ruining her good!'

Twitching his cock once in her tight cunny, then once again, Tyrone smiled and chuckled in getting to feel her cunny respond instinctively by squeezing itself around his invading fuckstick. Another twitch of his cock in her cunny and the beautiful bitch's cunt instinctively squeezed back once again. With her cunny now juicing madly, serving as lubricant for the fleshy bone, Diane shivered with unwanted pleasure as it began to piston in and out of her now clasping cunnyhole. Balled fists that had been pounding at her assailant's broad shoulders were now unclenched with her beautifully manicured fingers grasping at her rapist's bulging biceps. And with her cunny now clenching and unclenching around the bastard's black fuckstick, Diane's flung her trim white legs around his ass and locked her ankles together in an attempt to pull him even deeper into her. Her mind shattered at this stage, Diane found herself instinctively responding to the best fucking ever thrown to her, with her rapist's long thick cock promising to send her right to the moon itself. Although her mind was still in deep turmoil, the betrayal of her body had Diane arching up each time the black bone was sliding back down into her now very slick slit. Betrayed by her body, Diane fought all she could mentally to not give in, gritting her teeth as as moan of pleasure escaped from her. "Nnnnnnnnnnnnnnnnnnnnnnnnnnnnnnnnnnnn ..................................mmmmmmmmmmmmmmmmmmmmmmmmmmm!" she moaned. Seconds later, she arched up as her body went into spasms, convulsing as she screamed out "Ahhhhhhhhhhh .....................................ahhhhhhhhhhhhhhhhhhhhhhhh .................................................oh, Godddddddddddddddddddddddddddddddddddddddd! Oh, God!"

Tyrone smiled at his accomplishment, that of making the the beautiful bitch to orgasm on his cock, as that would turn the prim and proper wife into one hot little nymphomaniac for black cock. Anyway, that was what was told to him after winning the auction and thus far all that had been promised had indeed come true to this point. Feeling her body spasm again and again, Tyrone humped away at the beautiful bitch, wanting all the viewers to get their money's worth. Had he not won the auction, he certainly would have been on of those signing up for pay-per-view of this beautiful bitch being raped up at this secluded cabin. Fortunately for Tyrone, he was not on the other end watching the pretty blonde wife getting raped by a big black stud, but he was the stud sticking to her. When was briefed on the details, Tyrone had been told of the hidden camcorders set up throughout the cabin, and all the hot rape action was to be broadcast to all the internet subscribers. And the number mentioned then, several days ago, stood at over twelve hundred viewers. For the thousand bucks pop, the subscriber got the full three day cabin special, from the moment the beautiful Mrs. Waters stepped through the cabin door that morning till she exited late Sunday. Stabbing forward, burying his throbbing cock into the hilt, Tyrone loudly announced that "I's gonna cum bitch! Gonna cum in ya, Mrs. Waters! Gonna knock ya up with a little black bastard! Ahhhh ...............................ahhhhhh ...........................cummingggggggggggggggg ...............................oh, yeahhhhhhhhhhhhhhhhhhhhhhhh ..............................yeahhhhhhhhhhhhhhhhhhhhh ...................................ahhhhhhhhhhhhhhhhhhhhhhhhhhhh!" Minutes later, finally done breeding the bitch, Tyrone slipped on out, then grasped the dazed beauty, turning her a bit till her feet was pointing at the camcorder located just above the bed. Then, he raised her legs up and pushed them apart, proudly giving the paying viewers a view of the copious amount of his thick seed oozing out of her raped slit.

Deeply planted in her mind, when in the marriage counselor's office and in a hypnotic state, an insatiable craving for black cock would be created once such a cock took her into outer space and giving her a mind shattering orgasm. Coming out of her stupor, Diane found herself lying upon the bed next to the black stranger who had sent her into outer space and subsequently triggered her insatiable craving for a big black dick. She looked down, saw the long but limp dick lying on the man's thigh, then reached out with her left hand to wrap her ivory white manicured fingers around the dark tube meat. Now, with it in its limp state, Diane found that the tip of her middle could now touch the tip of her thumb, thus she could fully encircle the girth of it. Grabbing it at the base and pulling it towards her, the spent dick drooped over her closed fist in its limp state. Turning upon the bed, moving closer to the man who had raped her, Diane swallowed and licked at her lips. Bending forward, she got her mouth over the thick dome, then began running her tongue over the fleshy head before using the tip of her tongue to tease his flaring pisshole. Unbeknownst to Diane, her own pastor and the marriage counselor were both watching the action taking place upon the cabin's bed, switching to the camcorder that would provide the best viewing for their pay-per-view audience. From the hidden camcorder just above the headboard, the audience would get to see the prim and proper beauty's blue eyes looking up to see the pleasure on the man's face who's thick black cock had become swollen stiff from her mouthing and tonguing. Unheard by her was her own pastor commenting to his cohort "Jesus Christ, would you look at that! The prim and proper bitch is giving head like a pro after just one lesson!"

Diane had indeed learned her lesson well, pumping and shucking at the cock's base while using her tongue and mouth expertly, and using her free hand to palm and cradle the man's black walnuts. And minutes later, when the black stranger arched his hips up to shove even more of his cock into her pleasure sucking mouth, Diane gave him the thrill of looking into her baby blue eyes as he spurted his joy juice time and time again into her mouth. Then, after draining the black bastard's donkey sized dick, she opened her mouth wide and extended her flicking tongue to show him that she hadn't lost a drop of his precious jizz. Then the audience watching would see the supposedly prim and proper wife scooting up upon the bed on her knees, her hand grasping the top of the headboard as she lower her crotch onto the man's face. It would be quite an erotic sight for the viewers, seeing the lovely wife swoon and hearing her moan with pleasure, as well as her loudly panting out "Ohhhh, eat me, pleaseeeeeeeeeeeeeeee!" And then her wild contortions as she screamed out "Oh, yes ..........................yessssssssssssssss ...............................oh, yessssssssssssssssss ..............................tongue meeeeee ..................................oh, Godddddddddddddd .....................................I'm cumminggggggggggggggggggg .................................I'm cumminggggggggggggggggggggggggggggggggggggg ..............................................ahhhhhhhhhhhhhhhhhhhhhhhhhhhhhhhhhhh!"

The pay-per-view audience certainly were well satisfied in all the action they got to observe in the secluded cabin. With just some dead periods, as the exhausted couple dozed some to regain their strength, it was nearly non-stop fucking and sucking between the interracial couple. The contrast of the big black buck and the ivory white skin of the petite wife certainly provided an erotic sight for all watching. So satisfied were the viewers that quite a few sent in emails requesting they be notified if and when 'that beautiful white bitch is pimped out on an hourly basis'! Pastor Knowlton and his cohort saw this as quite a money making venture and began making plans to put things into fruition, planning on implanting the needed hypnotic suggestions into the mind of the lovely Mrs. Waters on her next planned visit to help the church out in its research project at the marriage counselor's office. Both Pastor Knowlton and his devilish companion, a former priest himself, began making plans for her next session schedule for the next Sunday afternoon. The two unholy men wanted to see for themselves just how talented a cocksucker she appeared to be, each planning to give her a kind of communion holy men should not even think about.

Saturday night at the cabin provided the viewers with quite an exciting event as they watched the interracial couple going at it doggie style. But suddenly the ringing of a phone could be heard in the background and panic registered on the the pretty wife's face as she stammered out "My husband .........................it's my husband calling for me on my cell phone!" They watched as her black companion reached over to grasp the handle of her purse to pull it over to the bed, yet his glistening ebony cock never got fully dislodged from her clasping cunny, which gripped tightly around the bloated cockhead to prevent his exit. It was quite an erotic sight, that of the supposedly faithful wife answering her phone all while her black companion was sliding his donkey sized cock back up into her juicy hole. And the way she seemed so composed as she chatted with her husband, even with the man behind of her beginning to pump away at jackhammer speed. It was made even more thrilling when they heard the beauty telling her husband just how much she loved him, timed so perfectly with the black bastard behind of her breeding her at the very moment, his convulsing body evidently spurting right up into her fertile womb as she said into the phone "I love you too, honey! I'll pick you up Monday evening when your flight gets in!"

Late that Sunday afternoon, as Mrs. Waters' visit to the secluded cabin at Amber Lake, the pay-per-view audience got to witness another exciting thrill when the blonde beauty was placed on all four as she anticipated getting fucked once again like a bitch in heat. But that was not to be as her black companion kept staring at her tender white ass as he shuffled up behind of her. The panic registering on her face, when she felt the fleshy bonehead being fitted to the crack of her ass, was just priceless. "Eiiiiiiiiiiiiiiiiiiiiiiiiiiiiiiiieeeeeeeeeeeeeeeeeeeeeeeeeeeeeeeeeeeeeeeeeeeeeeeeeeeeeeeeeeeee!" was music to their ears as the beauty screamed like a banshee as the black bastard proceeded to sodomize her. Her desperate attempt to crawl away up the bed was to no avail as strong hands were grasping at her trim hips and pulling her back onto the impaling dong. A half-hour later, after sliding off the bed and gingerly getting her clothing back on and slipping into her white heels, Diane was ready to make her departure. But the man who had initially raped her, then sodomized her, advised that she should end her stay the way in the same manner as when she had come ............................................dressed nicely as she now was, on her knees and getting a lesson in cock sucking. The audience would detect a tinge of disgust register on the beauty's pretty face, but then she performed like a pro, even though the cock that she was sucking upon had just recently reamed out her ass.

That next Sunday afternoon at the scheduled appointment at the marriage counselor's office, once Diane was placed in a hypnotic state, she was unaware of Pastor Knowlton's entrance into the room. Having been given communion by her pastor earlier at the morning service, Diane was once again on her knees in the very same dress she had gone to church in, parting her lips as she had down that morning. Only this time, the communion she was to receive between her lips was bigger that the wafer of compressed bread she had received earlier. Needing to part her lips wider in order to accommodate what was far more meaty in texture, Diane instinctively proceeded to perform what she had learned that prior weekend up at the secluded cabin, using her flicking tongue till it was coated thickly with the holy wine. And after the former priest also got to give her communion, Diane received more hypnotic suggestions to be stored in the back of her mind, to register only when a certain event took place in the near future.

That following Friday, with her husband joining his coworker for a night out drinking, Diane found herself staying a bit later than normal. Exactly why she stayed longer than necessary, she couldn't explain. Unbeknownst to her, while in a hypnotic state that last week at the marriage counselor's office, she had responded to and inquiry made that "Yes, there is a black man I know as an acquaintance! All I know is his first name ......................Lamar! Actually he's the weekend janitor that cleans up the display areas on the weekends!' Then to another inquiry made of her, Diane responded that "Yes, I did catch him once looking at my legs, licking his lips as he did so!" "What did I do? Well, made sure I left work promptly everytime he was scheduled to clean the place!" she responded to the next question asked of her. During that session, vile suggestions were placed in her mind, telling her to stay late that Friday as her husband normally goes out with his coworkers on Fridays, told to tease the janitor by first dangling heel from her toes and then giving him a shot up her dress! Also, she was to please the man in any way that he desired of her!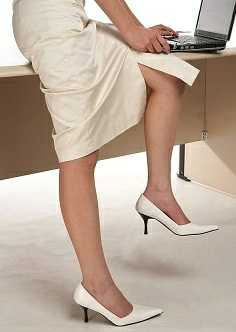 For Lamar Jones, he was surprised to see Mrs. Waters there that Friday as it was late and pass closing. The beautiful bitch always gave him a fuck'n hardon, but ever since she caught him eying her up that one time, she apparently made sure she was gone before he arrived for the weekend cleanup. 'Damn, I'd sure as hell would like to throw a fuck her way! Jezz, she makes my nuts boil over everytime I look at her long sexy white legs!' he thought as his nuts contracted in seeing her there. He looked towards her office, saw her in a beige outfit and heels as she sat atop the from of her desk working on her laptop. His nuts churned as a heel slipped partially off and she then dangled it from her toes. Then for some reason, she scooted up on the desk and placed the laptop on her thighs, during which he got a clear shot up to the crotch band of her lacy white panties. 'Fuck! She's driving me crazy! She had better watch her step or I's gonna throw caution to the wind, throw her down on the floor and fuck the hell outta her!' he swallowed.

And when he began cleaning up the display area, dropping sheets on some of the furniture to keep it clean as he had some lights to change, Larmar looked up to see the bitch at the doorway, saw that her breathing was rather labored and then he knew 'She's in dire straits! In desperate need for cock ...........................a big black cock!' Lamar turned to face the beautiful bitch, did not say a word as he saw her eyes glancing down towards his bulging crotch. Boldly, he unzipped his jeans and pulled out his throbbing cock into the open. A moment later, he was groaning "Ohhhhhhhhhhhhhhhh, damnnnnnnnnn ..............................oh, yeah ...............................that's it, Mrs. Waters ..........................go fer it .....................................damn yer good!" Looking down, seeing her baby blue eyes staring up at him with her mouth full of his fat cock, Lamar lost it right then and there "Ahhhhhhhhhhhhhhhhhhhhhhh, yeahhhhhhhhhh ........................................eat it, bitch .....................................eat it all!" Then to his amazement, she was showing him that her mouth was void of all the semen he had ejaculated into her hot sucking mouth, she had eaten it all and not lost a drop of his jizz! Then she sat back on the sheet, pulling her panties down and begging him "Please ..........................please, Lamar ..........................please eat me .................................please, I need it so bad!" After the blowjob she had given him, Lamar felt rather obligated to comply with her request. Besides, he had often wanked off with an image of her in mind, including how wild he'd get her squirming if'n he ever got to eat her out. This was a dream come true for him.

<>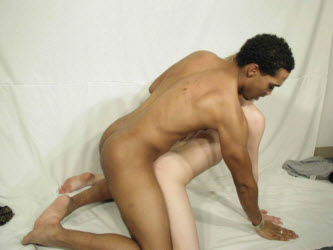 It was fortunate for Lamar that he had dropped some sheets down, otherwise he'd have had to scrub out all the cum stains caused by the thick droppings that later oozed out of her well fucked twat following his taking her doggie style. Lamar did not know what had gotten into the always prim and proper Mrs. Diane Waters and he didn't care a damn, but he certainly aimed to give her as much of his black cock as she wanted. He couldn't believe his ears when he heard her pant out "Oh, fuck me, Lamar ......................fuck meeeeeeeeeeeeeeee!" What surprised him most was when he was about to cum, he asked her "Do you want me to pull out, Mrs. Waters? I's about to cum!" "NO ...........................NO ............................don't ....pull ...it ....out .................................shoot it in meeeeeeeeeeeeee! Oh, yes, do it .............................do it ...................................oh, your cum is so hotttttttttttttttttttttttttt!" she had cried out as he seeded the bitch good. 'Damn, was I wrong about the bitch! Some prim and proper faithful wife she turned out to be! Damn, she's a true whore at heart!' he realized. And then she was grasping his cock again, sucking him back to life, getting him erect once again before swing a leg over so she could get herself pronged on his jutting dong!

The following week, when her husband advised the be out of town for two days, Diane obeyed her hypnotic suggestion and called into relay the information to the marriage counselor. When work got off on that first day her husband was on his business trip, Diane drove to the plush Armstrong Arms where she obtained the penthouse key at the front desk. Beginning at 6:30 p.m., Diane would be admitting one black male into the penthouse suite, entertaining him for an hour and a half before showering and freshening up for the next visitor. Her last visitor would arrive at 12:30 a.m., allowing her to get a beauty nap before having to get up and go to work the next morning. And then the same schedule would apply for the next night while her husband was off on his business trip. Diane was unaware of why or what made her do such whorish things, but having a big black man upon and in her excited her to no end. Little did she know how profitable it was for marriage counselor and her pastor, for each paying customer at 6:30, 10:30, and 12:30 dished out a grand apiece for his visit to the penthouse suite. The 8:30 p.m. session went way higher, a cool $2,500, as that customer would have the pleasure of fucking the beautiful wife while she chatted on the phone when he called each night just after 9 p.m. Hubby never had a clue as to her stepping out on him, for he was calling their home number which Diane had call forwarded to her cell.

End of Story.