Hearing the movement in the brush and Mu-Moo calling out to them, Ken and Ashley turned towards the area from where the old man was approaching, each smiling happily as the squat old Laotian made his appearance. Of course, each of the young newlywed were smiling widely for different reasons, the beautiful young wife being anxious for the horny old Laotian to ravish her while hubby was anxious to see the old bull mount his beautiful young wife. Upon hearing the broken English of the old Laotian advise of Father Jose's need for some of his assistance, Ken told the old boy in broken English so that he would understand, advising "Mu-Moo stay with missee here ........................keepee her company ...........................takee care of missee! Me go see Father Jose! Me find own way back! You bringee back missee with you later! You have some wine with missee .........................finishee picnic with missee .........................pleasee missee .................have lunchee lunchee with missee .......................you eatee eatee!" Making his way out of the brush, purposely trashing through the brush at first, then turning back to move slowly and quietly in hopes of finding himself a nice hiding place.
Taking twice as long to make his way back to the picnic spot, wanting to be sure he didn't want to snap a twig under his foot and give himself away, Ken knew that he was getting close as he heard his wife voice asking of the man "You likee? Mu-Moo likee?" From behind the tree that he found for his hiding place, Ken peered out to see what was happening, and trying to get a good view of the picnic spot when he heard his wife once again ask "Mu-Moo likee?" Eyes now focused through the blades of grass and weed, Ken saw that his wife was asking the elderly Laotian if he liked the feel of the fabric of her dress as the bottom hem of it was being rubbed between the thumb and fingers of the aged fellow who apparently had never before felt a dress of that kind before. A sense of disappointment came over Ken when he observed Ashley reached over to grasp the old boy's wrist in one hand, then the other came over to pull the dress from out of his thumb and finger tips. It appeared to Ken that his wife was putting a stop to the Laotian's advances, that he should not be touching her clothing, to basically tell him that such was not appropriate.
But seconds later, Ken's eyes widened in total disbelief when his wife lifted up the hem of orange print dress a bit in order to slide the old boy's hand under it. With Ashley letting go of the hem of her dress, the hand that had been holding onto the old man's wrist was now resting atop of the picnic blanket while the hem of her dress covered Mu-Moo's hand, it was quite apparent that the Mu-Moo calloused old hand was now resting upon her soft bare thigh. Ken swallowed deeply when he heard his wife ask the Laotian ""You likee? Mu-Moo likee?" Seeing his wife toss her long blond hair back, her eyes closing while panting from open lips, Ken then heard the Laotian now as of his wife "Missee ...............likee, likee?" "Ohhhhhhhhh ..........................yessssssssss! Missee likee likee!" Ken heard his wife pant out while seeing some movement take place under Ashley's orange print dress. More movement taking place under his wife's dress, seeing how his beautiful was panting for breath and swaying about, it was quite apparent as to what was now taking place under her dress when Ken heard the old boy ask "Missee likee thisee! Missee likee even better if Mu-Moo put hand inside Missee's panties!" Seconds later, with the front of her dress bubbling up in the front due to the movement under it, Ken shivered upon hearing his lovely young bride pant out "Ohhhhhh, yessssssseeeeeeeeeeee ..........................................oh, yes ...........................ohhhh, Missee likee that ................................veryeeeee mucheeee likee ..............................yessssssseeeee, Mu-Moo .........................yesssssseeeeeeeeee!"
In seeing the way his beautiful wife's petite body spasmed as she swooned deliriously, Ken saw the bottom of her dress now bunched up around his wife's waist as he could see the front of her panties and the moving bulge beneath them. From that movement in Ashley panties, Ken could only surmise that the old Laotian was finger fucking her at that moment, the watched intently as the old boy moved up a bit to get better angle to frig her as he gently pushed her back till she was lying upon the picnic blanket. Once the old boy got her into a prone position, he then began to ease the flimsy garment over Ashley's trim hips and then down over her trim sexy white legs. From the way Mu-Moo was now caressing Ashley's flawless white legs, Ken then observed the old boy licking his lips and immediately knew what was on his mind, which was immediately confirmed as the head of greying hair disappeared between Ashley's thighs. An "Ohhhhhhhhhhhhhh ..........................Mu-Moo .......................................yesssssssssssssssssssssss!" added further confirmation that the old geezer had his mouth on her cunny and 'eating' her out! 'Eat her ......................eat her, you old bastard!' Ken silently cheered the old boy out as he spread Ashley's sexy legs wife for him as he proceed to eat her, and apparently doing a very good job as Ken his wife's toes curl and point in his direction.
Then the Laotian was turning Ashley, getting her up on all fours before puttting his mouth to her snatch once again, and went back to his tasty meal. "Ohhhhh .......................ohhhhhhhhhhh .............................Mu-Moo .........................yes ......................yesssssssssssssss ....................eateeeeee Misseeeee ..............................eateeeee Misseeeeee ...........................ahhhhhhhhhh ...........................ahhhhhhhhhhhhh .................oooohhhhhhhh ........................aieeeeeeeeeeeeeeeeeeeeeeeeeeeeeeeeeeeeeeeeeeeee!" Ken heard his beautiful wife squeal out before suddenly going totally limp under the old boy, held drooping limply as the strong wrinkled old hands that were behind her knees as the slurping now got louder. Once Mu-Moo had finished the entire meal that had been served up to him, Ken watched as his wife's legs were gently lowered down to the blanket as the old boy knelt up between her spread legs. The he observed the old man getting up to his feet to untie the small rope that served as a belt at the front of his pants. The old fellow's underpants were supposed white when it had been new but now appeared to be beige in color as they apparently hadn't been washed for quite some time. Ken's eyes widened when the dirty garment was pushed on down to end up at the old boy's dirty feet, for what was now been fisted made Ken quite envious of the old man. 'Shit, who'd have believe it? Gotta close to ten fucking inches! Must admit, that old fart's got me beat! Sure as hell envious what that old bastard's got between his legs!' he admitted to himself.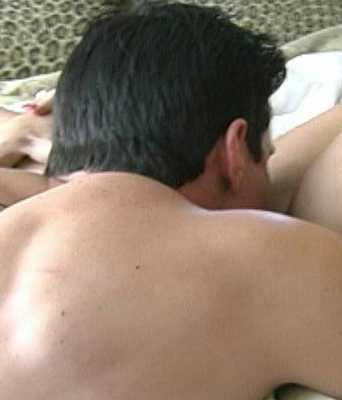 Seeing the old man wanking at his growing boner, getting it ready for prime time, Ken's eyes widened upon seeing the bastard's wrinkled old cock thickening and what started out be about two inches in diameter now appeared to be a good five inches at this point. 'Jesus Christ! Unfucking believable!' Ken thought as his own cock hardened in his pants with excitement, totally amazed and astonished at the sight of what Mu-Moo was now fisting in his hand. In seeing the look on his wife's beautiful face, her widened eyes and parted lips told it all, that she too was in total awe at what the short Laotian had hanging from between his wirey old legs. Swallowing deeply, watching intently as the old boy got down onto his knees and began shuffling forward toward his wife, Ken was then astonished to see Ashley's hand lifting up and reaching out between the spreading of sexy white legs. Then Ken observed his wife's trim manicured fingers encircle the Laotian's olive hardon, giving it a rush of excitement, as evidenced by the bloating of the purplish cockhead that began pulsating in her closed fist. Staring out from his hiding spot, Ken saw the horny old boy grasp the back of Ashley's ankles, then the Laotian turned his head some to right in order to clamp his watery mouth over his wife's pretty pointed toes of her left foot.
"Oooooooooooooh ................................oooohhhhhhhhhhhhh ..........................................ahhhhhhhhhhhhhh!" were the moans from his beautiful wife that had Ken looking back down from Mu-Moo's licking of her pointed toes. Ken sucked in his breath upon seeing his wife clasping at the throbbing boner and moving it up and down, rubbing the bloated cockhead up and down the length of her juicy slit. Then the Laotian shuffled forward on his knees once again, causing Ashley to cry out "Ohhhhhhhhhhhhh, Godddddddddddddd ...............................yessssssssssssssssssssssssssssssssssss!" as the purple cockhead disappeared between her slick folds. Ken looked up once again, getting to see Mu-Moo bring Ashley's right foot over to his mouth so he could lick at those pretty toes. With the movement of the short bastard shuffling forward once again, looked back down to see that half of the fat ten incher had now disappeared up into his wife's pink folds. 'Fuck her ...........fuck her .......................fuck her good!' he silently encouraged the old man, which seemed to have been heard as the horny bastard began slicing in and out of Ashley's gripping cunt, and he was evidently doing quite a job as Ken then heard his wife panting out "Oh, Goddddd ..............................oh, Goddddddd .......................so good ............................so gooddddddddddd ..................................fuck me, Mu-Moo ................................fuck meeeeeeeeeeeeeeeeeeeeeeeee!"
To Ken's horror, although the fantasy of spying on his beautiful as she fucked this Laotian bastard had come true, the potential aftermath of such a horrid mating became a reality upon hearing the old boy pant out "Yes, missee ............................................Mu-Moo fuckee fuckee prettee missee ....................................Mu-Moo makee babee in prettee missee .............................puttee little babee in prettee missee's tummee!" Seeing his wife's arms encircle the old boy's shoulders as the bastard humped in and out of her cunny, her hips arching up as the lengthy bone buried itself all the way in up in her twat, Ken then saw Ashley's toes curl with excitement and were pointing right at his hiding spot. All his pent-up fantasies from over the past few weeks had just come true in just their second day in the country, then Ken got even more than he could ever have dreamed of when he heard his beautiful wife pant out "Yessssss ..................................fuckee missee, Mu-Moo .................fuckee fuckee missee .................................................fuckee babee in missee ...........................................missee wants Mu-Moo's babee!" And then came the topper of it all, hearing the bastard grunt "Grrrrroooooooooinkkkkkkkkkkkk .............................................grrrrrrrrroooooooinkkkkkkkkkkkkkk .................................................grrrrrrrrrrooooooooooinkkkkkkkkkkkkkkkkk!" 'My God, they sure gave the old boy the right name cause he actually sounds like one .............................sounds like a fuck'n pig when he's cumming!' Ken told himself as it was obvious the Laotian pig was spurting his filthy seed deep in Ashley's fertile at that instant.
For Mu-Moo, at first he had no interest in being the interpreter and assistant to the like of this black priest from Brazil, who had recently been reassigned from a rural part of China to Laos. Being down in his good fortune as Buddha had not smiled upon him of late, just having a roof over his head and not having to beg on the street to survive, had Mu-Moo agreeing to take on the job but his plan was to skip on out once Buddha smiled upon him once again. Mu-Moo detested being under the employment of a priest of a different religion, for although brought up in the ways of Buddhism, Mu-Moo more of an atheist as he felt there really was no God, for if there was one that God certainly did nothing to aid him in his struggles. But time went on, Mu-Moo found that this holy priest was not so holy, especially after the first time he caught Father Jose doing something that was unthinkable of a man of the cloth. The supposedly Good Father Jose had actually helped a lovely Laotian woman step in on behalf of she and her husband, to calm the government officials down in their claim that the husband had stolen a valuable artifact as all such findings were required to be turned into the government's treasure chest. Father Jose then convinced the government officials that it had just been a mistake, that the man didn't realize the find was a valuable artifact, as evidenced by him just leaving it outside of his home on a work bench.
It was then that Mu-Moo saw that Father Jose was just like any other man, only one who professed to be a man of the cloth, especially after witnessing the Holy Father telling the young woman say a prayer with him .........................with prayer session having the woman on her knees to pray as the Holy Father joined her by stepping on forward, opening his holy robe to encircle the young woman to him! What Mu-Moo gotten to witness, was not Father Jose chanting out in prayer, but instead of a lusty bastard who had the good fortune to pop his pent-up load into a beautiful woman's mouth .......................a woman who was married to another man! And thus, Mu-Moo had come to learn that 'One should not covet thy neighbor's wife!' had no bearing when it came to this unholy priest. That was not all that Mu-Moo had witnessed that night, as the young wife had inform him that she had told her husband that she would visit with the Holy Father for several hours, to pay him back for his intervention and saving his live, doing housework or whatever was needed to assist the Holy Father at the church. The husband was apparently quite indebted to the Holy Father for having intervened on his behalf and getting the government to spare his life, but housework should not have include that of his wife receiving holy communion in such a manner, nor violating her marital vows by allowing the Holy Father to take her into his bed, as Mu-Moo had witnessed with his own eyes.
At first Mu-Moo had been totally disgusted at what he had witnessed, for he had gone back to his room to start packing his bags with plans on leaving that next morning. But as he was packing, realizing that Father Jose was just like him in being human and loving the opposite sex, a devious thought came to his mind as Mu-Moo knew the Good Father had been in contact with a congregation that desired a branch in Laos and was about to send some missionaries over to help in the process. 'Hmmm, they are sending American missionaries here to help us set up and orphanage and school! Will there be any beautiful American women coming ...............................beautiful white women?' he had wondered, with his dick now tenting at the front of his pants. 'Perhaps I should stay .......................................talk to the Good Father first .............................see if there is a place for me in the expansion of the congregation of this ministry!' he had surmised. Devious mind at work throughout that night, Mu-Moo thought his plan out carefully, not wanting to put Father Jose too much on the defensive but to show the holy father how he could be of much help ...........................but of course, he himself needed to be well-compensated for his hard work and effort!
That confrontation between Mu-Moo and Father Jose had taken place some nine months ago, the day after his witnessing the holy father take some rather unholy repayment for saving the life of that woman's husband. From then on, an unholy alliance had been sealed between he and the Unholy Father, an alliance that Mu-Moo had now come to reap the benefits. After all, Mu-Moo had given his all with much sacrifice for that lengthy period, all while the unholy father was reaping the benefits as the lovely woman came over once each week with her husband believing that she was really paying back their debt by doing 'housework'. Mu-Moo chuckled at that thought, laughing for 'The only thing that the beautiful little bitch cleaned up at the church was by using her talented tongue on the holy cock and balls of the Good Father!' Then Mu-Moo laughed heartedly as he corrected himself with 'Oh, yeah ................................she also spent a lot of time in the bathroom ..................needing to clean up all that holy spunk the Good Father seeded her with! And of course the woman also needed to rinse her mouth out good so that her husband didn't detect the special communion that the Holy Father had give to her mouth should he kiss her on her arrival home!'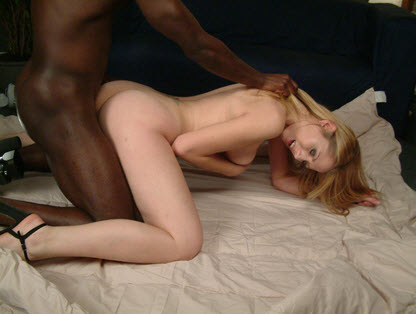 That first Christmas, four months after Ken and Ashley had departed on their mission abroad to the country of Laos, a picture Christmas card was sent to their family and close friends back home. In the picture was that of the young couple, Father Jose whom they were helping expand the congregation, and Mu-Moo who was described as their Laotian interpreter and guide. That next year, the picture card for Christmas was that of the young couple and the little Laotian baby that they had adopted, a baby with brownish hair rather that pure black as one would have expected of an Asian baby. 'Adopted' was what the card had read, but it was purposely misleading so as to arouse to questions, misleading because it was Ashley who had given birth to the little boy just five months earlier. Ashley was the mother, with the father of her baby being none other than the Laotian fellow who had been in the card sent that prior Christmas, for tracing back to the date she conceived was at a time when the only Laotian male to sample her succulent charms was that of Mu-Moo!
Fast forward a bit to the Miles' family 5th Christmas in Laos, as it was now a newsletter being sent out to friends and family, containing several photographs along with the couple telling everyone how they had come to love the people and country, so much so that they had adopted four Laotian babies. Their initial one year mission was now to continue indefinitely, as evidenced by Ken and Ashley having adopted yet another precious little baby. Each of the babies certainly could pass for brother/sister as each little one had the same shade of brown as his/her hair color. Well, in reality they were all at least step-brother or step-sister, for each had come from the very same mother's womb! As to who the actual father was, only DNA testing would be able to prove that, but such would be quite expensive should one want to do that due to the number of male subjects that would have to submit to such a test. Mu-Moo was still a good possibility though, for each night after Ashley put the children to sleep, it was the elder Laotian that she joined in bed ............................for he was certainly her favorite lover!
Other pictures in the newsletter showed the school that had been built and the children attending it. Then there was the orphanage and the many babies being cared for there till homes were found for them. As the newsletter read, many were lucky to find homes in America as people were hearing of the orphanage and many inquiries were coming in as to adopting a baby from there. In the picture of the orphanage, there were some two dozen children, varying in age from 3 years old to infants still under a year old. Of the fifteen infants under a year of age, five had dark black hair while a dozen had rather light brown hair color. Yes, that one dozen babies with light brown hair were all step-brothers and step-sisters, for all had the very same father among them ............................Ken Miles, a pedophile who lusted after young teenage girls ..............................with the ultimate in claiming an innocent beauty's precious cherry! That other fetish that he had harbored, one exploited by the devious former priest who had hypnotized him and put suggestive thoughts in his mind, that his fetish for young virgins could be satisfied on his mission abroad.
Young attractive Laotian girls about to or having just entered her teens were the ones that Ken would personally select to be among the fortunate few to be educated at the school, girls who would be forced to surrender her precious virginity to him and eventually give birth to his baby/babies if she wanted to get the education needed for a better life! Young girls just entering her teenage years, so small and petite vs Ken's towering 6'2" 200 lb. frame, a mismatch that thrilled Ken to no end, especially when she emitted that shrill cry when he ruptured her precious hymen. The majority of the young beautiful virgins would be brought to Ken in hopes that the would be accepted as a student at the school, a sacrifice that the family would make in losing a pair of helping hands out in the rice paddies, for the possibility of lay ahead should their daughter succeed in the years ahead. The mothers would stay at home and weep at the potential loss of her daughter, but she would tell herself that it was for the best as the family would benefit if the young girl prospered at the school. The majority of young girls were brought by her father to be interviewed by the head master, and each father prayed that Headmaster Ken Miles would select his beautiful young daughter as a student.
If all went well on the interview, the father of the sweet young Laotian girl would leave his daughter in Ken Miles' charge, telling his young daughter to do what was asked of her as that would honor her family's name. The tearful daughter would then hug her father goodbye and tell him that she would obey his wishes, normally always looking back as Mu-Moo escorted him away, unaware that her father was not being escorted out of the premises but instead to a different part of the compound where he would be spending the evening. The father, upon his return home the next morning, would tell his weeping wife of the good news that their daughter had been accepted into the school and that he had remained there overnight in order to assure that their daughter was well taken care of and that she got settled in at the school. The Laotian father knew of what sacrifice his young daughter was to make with her acceptance into the school, much of which was whispered about the men in the village, but it was a sacrifice that had to be made. For the likes of a Laotian man trying to make a live in a rural village that mainly bartered what he had of valuable in exchange for other goods, it was a sacrifice that one had and needed to make, for how else could someone like he ever get to spend an entire evening in the comforts of the soft bed with the beautiful Mrs. Ashley Miles spreading her succulent charms for him to enjoy! There was no question as to what was more important to a Laotian man, having his daughter preserve her virginity, or to sacrifice it so he could enjoy the pleasure of being with a lovely American beauty.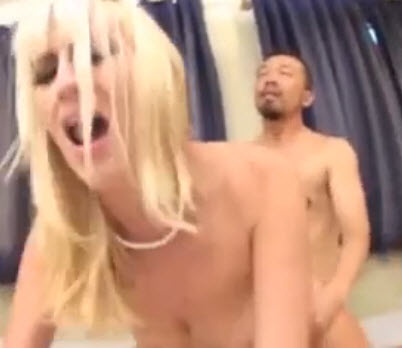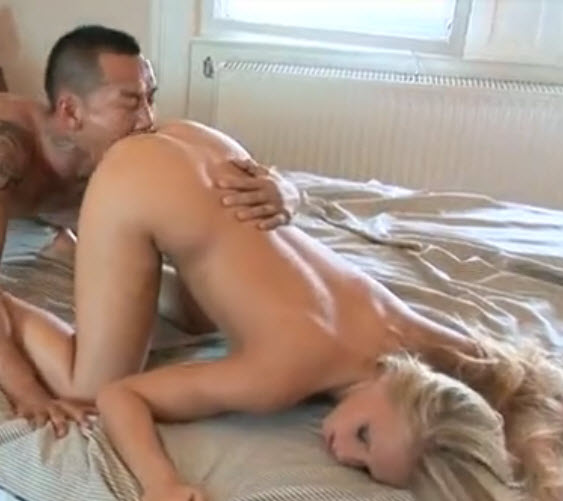 Those receiving a Christmas card each year from the Miles' family in Laos could only think of how dedicated there were in their missionary work. In reading how they were helping the less fortunate by running the orphanage and school, many friends and relatives would make out a generous check to send as a donation to their missionary cause. Even Ken's father, at the urging of his mother, cut a company check for a hundred grand as that would benefit their son's and daughter-in-law's cause along with being tax deductible to the company. But what appeared to be a charity case, that of the Laotian congregation along with the associated orphanage and school, was far from going to a true charity. Money was actually flowing into a supposed charity fronting as an offshoot of an international religious organization. Once it was discovered that many couples in America wanted to adopt a baby and would be willing to spend quite a sum of money to do so, up to as much as $50,000.00, the now money-hungry and still horny Ken Miles sought to adopt out as many babies as possible. Each year on average, fifteen dark-skinned Laotian babies were placed on the available adoption waiting list, babies fathered by Father Jose and a Laotian woman who sought desperately to have her son admitted into the school. Another fifteen or so babies, more light-skinned, were from young teenage mothers who attended the school ................impregnated by their horny headmaster! In essence, it was the secretive baby factory that was bringing in all that money to the ministry's new international branch.
End of Story.