Ravished Nurse III
(m/f, i/r, n/c)
by
Black Demon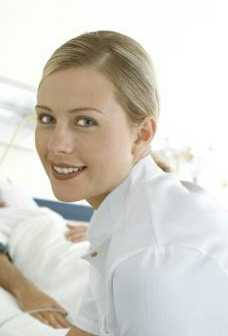 ___________________________________________________________________
If you find sexually explicit reading offensive please leave now. We do not condone
trying any of the stories with in, and we are not responsible for what you may do.
You must be 18 or 21 in some states to view this material, if you are not please turn
and go now. If you can't agree to these terms please leave now. Enjoy the story.
____________________________________________________________________

Ike normally would not volunteer to work late. But this project involved beautifying the floors and his boss need someone to ask the nurses on each floor where they felt it most appropriate to have plants and flowers placed to brighten up the wards. Realizing this was an opportunity to scope out nurses up close, he quickly volunteered to help.
The darn potted plants and trees were heavy. After three floors, Ike was beginning to regret his decision to volunteer. Then, his mouth began to water as he entered the fourth floor, where he thought he entered the gates of heaven. As soon as the elevator doors opened, Ike was presented with a view of a beautiful blonde nurse, standing at the entrance to the ward, talking to a doctor about a patient. Ike deliberately stalled about the area, faking his checking of the current potted plant in the hallway. He guessed his new prey to be about 5'3" and 120 lbs, with beautiful baby blue eyes.
When the doctor departed into the elevator, Ike licked his lips as he watched the lovely blonde angel turn and walk toward the nurses' station. Ike followed her. As Jill Hendricks sat down she was suddenly startled to see this black face smiling down at her. Jill's body automatically shook in repulsion of Ike's large black features. Meanwhile, Ike took in her obvious repulsion and fear, making a note of her name tag 'Jill Hendricks, R.N.' Ike smiled as he talked to her, glancing down at her left hand to view the sparkle of her diamond and shine of her wedding band.
Ike happily strolled back down the hallway to bring up the new plants for this floor. He had found his next conquest. Ike's prick was pulsing in his pants as he thought of the lovely innocent beauty he had just left. 'God', he thought 'What a beauty! I can't wait to hear her scream when I show her my ole black snake of mine. Yeah, gonna make her scream real good!'
Handling all the placements of the plants lasted a few hours. But Ike stuck around and went back to the floor where the lovely Jill Hendricks would soon be getting off work. Making believe he was again working on the potted plant, being in his uniform, no one questioned his presence. Whenever his prey walked by, his hardon twitched badly as he eyed her long white legs, encased in the white nylons. He wanted her so badly the crazy thought went through his mind on dragging her into the linen closet and raping her there. But no, his lust would only be sated if he nailed the beautiful bitch on the bed that she
shared with her loving husband.
When the shift was over, he observed Jill Hendricks walk with two other nurses down the stairs. Ike followed the trio at a safe distance. Out to the parking lot on the side of the hospital, to his dismay, Ike observed the trio get into one car. It was going to be a more difficult task with the three nurses carpooling to and from the hospital.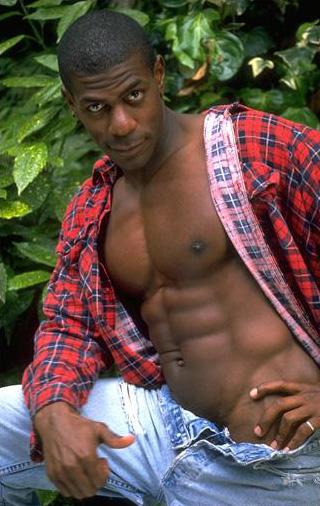 The next evening, Ike waited in his parked car. Seeing the trio of nurses get into the car, he followed at a safe distance. When he saw the car turn off into the parking lot of a coffee shop, he had to await in his car across the street. An hour later, he saw them exit the coffee shop and get back into the car. Seeing that Jill Hendricks was in the front passenger seat, he concluded that the nurse in the back would be dropped off first.
After the nurse in the back seat was dropped off, Ike licked his lips as he followed at a safe distance. Then he observed the brake lights go on and observed the lovely nurse get out and wave to the driver. Ike drove slowly and parked at the curb, turning off his headlights, making note of the address. He observed the lights being turned on, which hinted that her husband was not home. On this aspect, Ike hit it right on the head, as Jill's husband worked as the night auditor at a major hotel.
Jill Hendricks hated coming home at night to a dark empty house but there was nothing she could do. She wished her husband, Jeff, could get a shift where he'd be working the same time as her or be home when she got off work. Turning off the living room lights, she headed upstairs to the master bedroom. She was unaware that the turning on of her bedroom lights gave a rough layout of her home to the lurking predator observing from his parked car.
Ike smiled as he started up his car to leave. He would spin by during the day to check the layout of the area. Then the lovely Ms. Jill Hendricks, R.N. would be in for a mighty "big" surprise, Ike laughingly thought as his stoked his 'big' black boner. 'Yes, the lovely beauty was going to get a 'big' surprise, right up her tight juicy twat' Ike laughed aloud.
At 10:30 p.m. the next evening, Ike had easily gained entrance to the Hendricks' home. Having seen the light go on the other night, he knew the direction of the master bedroom. Going into the bathroom, he shut the door and turned on the lights. Opening the clothes hamper, there lay a pair of yellow panties that the lovely Jill had worn the prior evening. Holding the wispy piece of clothing to his nose, he inhaled the intoxicating fragrance from the crotch of the tiny pair of panties. His cock began to swell in anticipation. Then he sucked at the crotch, trying to get a taste of her honey, which soon he aimed to suck the honey right out of her golden nest.
11:30 p.m. was approaching and Ike turned off the bathroom lights and found a hiding place in the walk-in closet, behind her husband's suits. Hearing the slam of a car door and a car's engine accelerating from the driveway, Ike's cock gave a twitch in anticipation.
Hearing soft footsteps on the stairway, the innocent young wife was soon to be his to possess. As the lights went on, Ike observed Jill standing in front of the mirror while removing her nurse's cap. Then he watched as she undid the zipper in the back of her white uniform, allowing it to fall to her feet. Next the white slip was removed, leaving the young wife in a lacy white bra, pink panties covered by her sheer white pantyhose. Stepping out of her garments, poor Jill was exhausted from a hectic day. She moved to the foot of the bed to remove her white pantyhose. Unknown to Jill, she was facing in the direction of where her evil stalker lay in wait.
Ike panted and licked his dry lips as he watched the beautiful young nurse begin to remove her pantyhose. He began to shuck his leaking cock as the long trim milky-white legs were exposed to his lustful eyes. 'Oh God, I can't wait to have those beautiful white legs wrapped around me!' he groaned softly. He continued to watch as Jill stood up and went into the bathroom to shower.
Hearing the shower, Ike crept up to the doorway of the bathroom and peeked in on the unsuspecting young wife. In the clear glass shower stall, he observed the beauty in all her magnificent glory. Ike's cock was now fully extended, pulsing in his stroking fist. He initially intended to wait till she came out of the bathroom but he couldn't wait after seeing her looking so damned sexy in the shower. His cock twitched for he had never fucked in the shower before. He heard the lovely beauty humming in the shower, then smiled at the thought of how he'd make her sing in the shower. And how he'd make her sing when he rammed his black rod up her tight white ass.
Bending over to soap her long trim legs, Jill was unaware what a display she presented to the nearby intruder. The sudden opening of the shower stall had Jill startled and turned to the noise. She gasped in absolute fear, her arms covering her breasts as she starred at the big and blackest man she'd her seen, a naked black man in the same shower stall with her. "Oh, God …….Oh, Godddddd ……….. Oh, God, pleaseeeeeeee!" she sobbed. Stroking his pulsing black cock, Ike smiled and responded "I ain't God, but I'ss gonna send you to heaven with this!" Jill shook in fear as she gazed down at 'this', a monstrous enormity of a cock that would surely tear any woman apart. Cowering, Jill stepped back into the far corner of the stall as the devil himself approached her.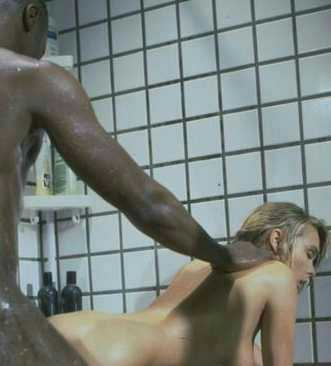 "Oh, please ……….please don't rape me ……………pleaseeeeee, I beg you!" Jill pleaded, looking up into the black face that had a wide grin on it. Then she recognized her attacker. "You, you work at the hospital ……I'll report this ……you'll lose your job and go to jail …………….please leave and I promise I won't call the police!" she pleaded. Ike laughed at the pleading young wife "Honey, you report this and everyone in the hospital will be smiling when you walk by, wondering if you screamed and fought as a big black cock 'ruined' your innocent cunt! They're gonna picture your long white legs wrapped around a big black ass! Think your hubby will ever make love to you again!"
The only thing between Jill and the black intruder was the flow of water from the shower head. "Please ……please leave ………..please don't rape me!" she continued to sobbed. Ike smiled and stepped back to the far end of the shower stall "Tell you what Nurse Hendricks, come here and jerk me off with your beautiful hands. If you get me off, maybe I'll be too exhausted and not stick my cock in ya! Think about it, the choice is all yours, baby!"
Jill desperately looked toward the shower door in hopes of escaping. But she knew she would not be able to reach it without this black intruder intercepting her. 'Oh, God, I can't do this ……….but if I don't he'll surely rape me. Maybe he'll be satisfied if I bring him off that way!' she prayed to herself, knowing that what he said about the reaction of her coworkers and husband was true. 'I'll never be able to face my friends at work again if they know I was raped by a black man and I'll never be able to let my husband make love to me again!' she thought. She realized she was in quite a predicament. She shuddered at the idea of putting her hands on that filthy black penis but it was better than being raped by it.
Shaking with fear, Jill nervously took a step toward the intruder, pleading "Oh, please ……..please don't make me do this …………..I've never touched anyone but my husband!" "Surely you've washed male patients, Mrs. Hendricks! Just think of me as a patient and you're going to give me a bath" Ike replied. "But ……but, that's so different …….." Jill stammered. She had indeed given male patients a complete bath but the patients mainly did their privates themselves, except those unable to do so. And those that she did bathe completely were incapable of getting a hardon in their physical condition.
"Use the bar of soap in your hand and scrub my cock down, Mrs. Hendricks!" ordered Ike. Breathing hard, Jill closed her eyes tightly shut, telling herself she was merely washing down a patient. She lathered her hands with the bar of soap and reached out. She shivered in disgust as she made contact with the throbbing black stalk. Her left hand slid down the monster cock, all to Ike's delight as he observed the sparkle of her diamond ring when her hand slid down his foot long cock. Jill brought her other hand forward and used the bar of soap to lather up the black cock.
After the cock was fully lathered with soap, Ike ordered "Use both hands, Mrs. Hendricks, and get on your knees. Her eyes tightly shut to block out the horrible scene, Jill felt the soothing hot water now showering down onto her back. Her fingers could not encircle this thick black muscle which she was stroking faster and faster, thanks to the soapy film. Jill prayed silently to herself 'Oh, God, let me satisfy him this way and make him go away. Please don't let this black man rape me!'
Seeing the beautiful young wife shuddering in disgust was such a joy to the lustful Ike. Coupled with her sparkling diamond, the symbol of her love for her husband, sliding up and down his black cock had Ike ready to bust his load. Suddenly, Jill felt the obvious difference in the long cock that she continued to stroke, feeling it begin to pulse and twitch madly. With the hot shower continuing to spray on her back, Jill shuddered as her breasts and stomach were suddenly being showered by an even hotter liquid. She shuddered in disgust at what she had just done, jerking this black man off till he shot
his hot filthy goo onto her body. Jill began crying in total humiliation.
Jill let goo the now dwindling cock. Opening her eyes, she looked down to the see the slimy filth slithering down her body. Her breasts and pink nipples covered in the filth. She groaned as the hot slime oozed its way down to her golden nest and down her thighs. It appeared as if the monstrous cock had unleashed a quart of cum onto her body. Shivering in disgust, she turned to face the shower and let it cleanse her body of the slimy filth. All her reactions to her humiliating experience were being enjoyed by her attacker.
As Jill stumbled in her attempt to stand, Ike grasped her by her trim hips and pushed her towards the wall. Jill's outstretched hands braced herself against the shower stall, otherwise her head would have crashed into it. "Oh, please …………please, don't rape me!" she pleaded. Then she felt the probing muscle at the entrance of her ass "Oh, no, nooooo ……….please no, I've never let anyone do that to me, please no!"
Ike couldn't believe his good fortune, a sweet white virgin ass all for his to take. Grasping Jill's trim white hips, he lunged forward with all of his might. "Aeeiiiiiiieeeeeeeee …………..nooooooooooo …………argggggggggghhhhhhhhhh
…………..ohhhhhhhhhhh!" came Jill's high pitched scream as her once virgin ass was torn apart. With only four inches making its way in the initial plunge, Ike reared back and slammed forward again. "Arrrgggggghhhhhhhhh ……………ohhhhhhhhhhh!" Jill screamed as the foot long cock tore through and buried itself deep into her bowels.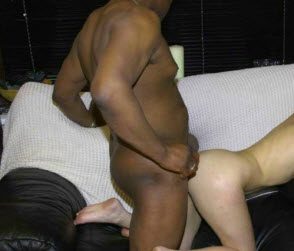 Jill thought she was about to die from the pain. She groaned in shame and agony as the long black cock began to fuck her without mercy. Never had she imagined anything could be so painful as this rapist sodomizing her. She moaned as the black hands on her waist moved forward and began to finger her now moist slit.
Ike really had this beautiful bitch going now. He flicked her throbbing clit and began to finger fuck her moist hole. All the while he continued to fuck her with long deep strokes. "Oh …ohhh …..ohhh …….ohhhhh ………ohhhhhhhhhhhh!" Jill moaned from the unwanted stimulation. Ike couldn't believe his good fortune in nailing this bitch's cherry white ass. Her dumb husband didn't know what he was missing. This lovely bitch would always remember who got to her sweet ass first. "Oh, baby, gonna cum in your sweet white ass!" Ike groaned. Then, the torrent of hot cum flooded her bowels.
Jill groaned and her body convulsed from the stimulation of her clit and the hot flooding in her ass. Jill sighed, never having experienced an orgasm such as this. As Ike slowly withdrew his spent cock, Jill collapsed to the floor of the shower stall, the pain from being split apart just too much for her.
Turning off the shower, Ike reached outside to grab a towel. He dried himself and then helped Jill up to wipe her down. Jill could barely move due to the brutal shagging she had received. Ike scooped her up in his arms and walked out to the bedroom. Turning to face the bed itself, Ike torments Jill "Is that the bed you share with your husband, Mrs. Hendricks? That's where you and I are gonna make us a little bastard black baby!" Jill cried and sobbed "Please, please …………please don't rape me! I can't have a baby from you! Pleaseeeeee!"
A moment later, Jill lay on her marital bed pleading her black tormentor for mercy. Begging him not to rape her, for the fear of him impregnating her with his potent cock. Jill was so afraid that she would be torn in two by the size of his cock, as her husband's penis was a mere toy compared to his hefty black one. "Oh please, no please ……….I could get pregnant! Please don't rape me, you're far too big for me!" she pleaded.
Jill was surprised when the heavy body on her moved downward. Her legs were being spread wide apart when the head delved down to nuzzle her golden fleece. Jill groaned in shame. Never had she experienced such a sexual act although her husband had tried several times. Each time her husband had attempted to put his face there, she had gotten upset with him and the last time ended up in a bitter fight. "Ohhhhhhhh ………..ohhhhhhhhhh!" she swooned when Ike's tongue flicked out to tease her sensitive clit. Never did Jill believe such an act could bring her so much pleasure, as she wound her fingers into the black kinky hair and arched her hips up into his face.
Ike couldn't believe how he got this naïve little bitch so wound up as he tongued her clit and delved into her moist slit. "Oh, noooooo, no, don't let me cum ………nooooooo! Oh, God, ……noooooooo, arghhhhhhhhh!" Jill moaned as her body shook in convulsions. Meanwhile, Ike continued to lap up the sweet honey that was emitting from her moist slit.
Hovering over the dazed young wife, Ike placed his oozing cockhead at the entrance to her moist slit. Worming his cock forward, he got her slick cuntlips spread wide to allow part of his cockhead to slip forward. Jill was dazed from the overpowering orgasm and was oblivious of what was immediately taking place. Ike realized this and watched her face react in agony when he grasped her hips and slammed his salami home. "Owwwwwww …………ohhhh, stop ………..ohhhhh, it hurtsssss ………..oh, please ……ohhhhhh, you're tearing me!" Jill screeched, her eyes now wide open in absolute terror.
Jill used her hands to push at Ike's broad shoulders and her feet pushed at his thighs. But she was no match for this brutal rapist. As the long strokes allowed the slicing cock to inch its way into her womb, the rubbing of her sensitive clit now had her hands clutching at the broad shoulders and her trim white legs moving over the pumping black ass. "Oh, God, ohhhhhhh …………I'm cummmmming ……!" Jill groaned loudly, hunching up as her body shook in orgasm.
Ike slowed up his strokes as Jill came back down to earth. With this wet tongue, he licked at Jill's tender pink lips, intent on bringing her back to reality. Then Ike began to taunt her "What would Mr. Hendricks say if he could see you now, baby? Cumming on a black cock! Gonna tell the police I raped you, Mrs. Hendricks? Your friends at work will wonder if you enjoyed being fucked by a nigger! Tell'em how a nigger 'ruined' you, sweet thing! Gonna cum in you, bitch! Gonna knock you up good!" The taunting and the increasing speed of the fuck brought Jill out of her stupor. "Please, please no ………don't cum in me! You'll get me pregnant!" she pleaded.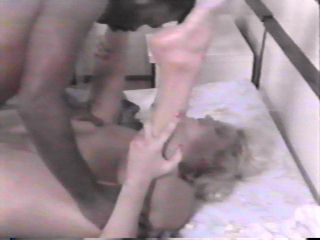 The humping was wild and the bed creaked as never before. Ike was riding this little filly to the finish line. "Oh, baby, you sweet little bitch! Gonna fuck a baby in your little white tummy! Gonna knock you up good! Ahhhhh ………..here it cummmmmsss ……..ohhhhhh!" Ike groaned as his cock unleashed a quart of his hot thick jism. His body convulsed as the innocent wife clung to him tightly, her trim ankles locking on one another to squeeze his quivering ass closer.
Exhausted, Ike departed from the Hendricks home, leaving Jill sprawled out on her marital bed with his thick cum drooling from her raped slit. 'God, I sure hoped I knocked the innocent little bitch up!' he laughed. Ike knew she would be too ashamed to report the rape to the police or even her husband. He thought back to that eventful evening 'Man, that innocent little bitch was some fuck! Her tight cunt was like a vice. Bet her husband never make her cum so hard!'
An hour later, Jill groaned from the pain emitting from between her brutally stretched legs. She groaned as she realized this was not a nightmare but that she had actually been raped. With one hand she felt down between her legs, groaning in despair as she felt the copious amount of slimy goo oozing from her raped cunt. Jill struggled to get up, her thigh muscles aching from being so widely spread, to make her way to the bathroom. She prayed it was not too late to douche out the filthy goo.
As she went to shower down her soiled body, the shower stall brought back the horrid memories of what had taken place earlier. She shivered as she looked at the shower stall. She cringed as she observed globs of cum on the floor of the shower stall, obviously cum that had dripped down her body from the prior debasement. She couldn't believe the amount of cum her black rapist had shot on and in her throughout the night.
Jill tried to cleanse her aching body by madly scrubbing herself and staying under a spray of hot water for an hour. She then went back to the bedroom and observed the soiled sheet with obvious wet spots and dried cum. She began stripping the evidence of her defilement. She knew she didn't dare report the rape, couldn't bare the thought of people whispering behind her back and point her out as the one 'ruined' by a nigger. She feared that Jeff would never touch her again if he learned of this ordeal.
Having taken a couple of tranquilizers to calm her nerves, Jill was in a deep sleep when her husband Jeff arrived home. Jeff had showered and observed his beautiful young wife curled up in bed. Drawing down the sheets, he gazed at her sexy young body. He began to nuzzle her ear, moving down her arm but saw no response. His hand moved up her soft sexy leg and he moved to ease her panties down. Then he stopped as Jill moved slightly, turning onto her back. Jeff slipped the panties all the way down her sexy legs.
Jeff swallowed hard as he began to caress her inner thighs. Then a finger touched Jill's sensitive clit. It was as if he had opened the gates to heaven as Jill moaned and her thighs spread wide. Jeff thought to himself 'Do I dare try it again and risk a fight with Jill?' Seeing her widespread, Jeff had to chance it. Slowly he bent his head and his tongue flickered out to tease her sensitive clit. He was surprised at Jill's moans and then the slim fingers winding in his hair to pull his face into her golden muff. Jeff couldn't believe his good fortune to finally get to eat out his lovely wife. He couldn't believe how juicy his wife as he sucked all the honey out of her.
Her eyes closed, Jill thought it was her black rapist eating her out as before. The tonguing of her clit brought such pleasures that she had not thought possible. She closed her thighs around the head between her thighs and arched up into his face. "Ohhhhhh ……….yesssss ……eat me ……eat me again……..ohhhhh ……yessssss, I'm cuming………!" Jill screamed as her body shook in a mind shattering orgasm. Finally coming back down to earth, Jill opened her eyes and looked down to her thighs. She shivered when she saw that it was her husband Jeff that had just eaten her out, his lips and chin slick with her honey.
Jill was stunned in seeing Jeff's smiling face between her thighs. As Jeff lay next to her, licking his shiny lips, he apologized to her "I'm sorry honey, but you looked so sexy that I couldn't resist!" Jill wanted to ask if he enjoyed tasting a nigger's cum but just smiled in return.
Over the next two weeks, lovemaking in the Hendricks home left Jill high and dry. It seemed that the size of her husband's penis could no longer give her any satisfaction. Each evening, to get some relief, Jill closed her eyes and imagined it was the long black cock slicing through her slick folds. Then, with Jeff asleep, Jill went to the downstairs bathroom after stopping at the refrigerator. Jill discovered that the use of a long hard cucumber gave her the relief she needed.
Two weeks later, Jill arrived at work with her two friends. From the parking lot, they observed the maintenance crew working near the entrance they used. One of her friends made a comment "Look at that big black stud! Imagine being raped by a big black buck like that!" Her friends always like to talk about sex and the fantasies of being taken by a big black man, with Jill normally not commenting but laughed along with her friends. Then her other friend commented "I think that black brute would tear me apart with his cock! Imagine getting knocked up by a black brute like him!"
All the comments had Jill's mind swirling with pictures of her rape and how she had in fact responded to being fucked by his foot long cock. Unconsciously, Jill blurted out the immediate thoughts in her mind "I'd sure like to suck his big black cock till it cums in my mouth!" Her stunned friends never expected Jill to make such a comment, looked at each other and giggled at the comments of little naïve Jill Hendricks. Jill realized what she had blurted out loud and turned a beet red in color, embarrassed at her comments.
Ike was about to transplant a large potted tree into the ground. As he shifted about, he observed the lovely Jill Hendricks approaching with her two friends. He continued to work and smiled at the three approaching nurses. He saw them smile back, including Jill, who would be walking right next to him. Just as Jill come alongside of him, he heard something hit the soil of the potted tree in front of him. Ike looked down to see a brass house key laying in the soil before him.
That evening, Jill returned home and was about to retrieve the spare key to her home. But first she tried the door and found it already open. Jill smiled knowing a visitor awaited her in her darkened home. But she thought she'd go about her normal routine. She took off her nurse's shoes and placed them in the shoe rack and made her way upstairs. Turning on the light, she saw nothing out of place and suspected her visitor was hiding in the walk-in closet. She decided to give him a show and slowly began a seductive strip tease.
In her bra and panties, Jill lay back on the foot of the bed. She spread her legs wide, curling her toes and pointed them to the closet, rubbing her clit through her panties. She moaned at the sensations brought about by her masturbation "Oh, yessssss ………..what I'd give to have a big black cock again!" Then she got up and went to the bathroom the strip off her remaining garments and entered the shower.
Under the shower, Jill soaped her body and anxiously waited. This time, Jill faced the shower door rather than having her back to the door. She bit her lip when a large dark shadow entered the bathroom. Jill bit her bottom lip in anticipation of what was to come next. As the shower door opened she greeted her visitor with a lovely smile on her face.
Ike smiled at the beautiful young wife, so innocent and naïve just two weeks ago, who now wanted the feel of his big black cock. As the water wet his cock, he stood back to where he had two weeks ago. He watched as Jill approached while lathering her hands with the bar of soap. He groaned with pleasure as Jill's dainty hands made contact with his pulsing cock. The soapy lather had Jill stroking the long black cock with feverish intent. Then Jill moved slightly to have the water wash away the soap on the cleaned cock.
Looking up with her baby blue eyes, Jill smiled at Ike "I've never sucked a cock before! I want yours to be the first!" Ike couldn't believe his ears at his good fortune. Then he groaned loudly as the young innocent wife enveloped his plum sized cockhead with her sweet lips. He didn't want to force her and let her go at it on her own pace. This inexperience naïve beauty went at it with enthusiasm. Ike couldn't believe what he was seeing and feeling, this beautiful bitch was intent on eating him alive. He had to put his outstretched on the walls of the shower stall to keep his balance. Looking down, Jill had
done the unbelievable by swallowing his entire foot long dong. Ike wondered how she was able to breathe.
Jill kept the entire length of black cock down her throat as long as she could. Then she had to come up for air. She pulled her head back till only the cockhead remained in her mouth, using both hands to shuck up and down the black stalk. She began to tease the cockhead with her flicking tongue and playfully teased the cock slit with the tip of her tongue, speeding up her hand motions.
Ike was panting and thought he better warn her of his impending cum "Oh, you sweet young thing! Oh, baby, you're getting me so hot ………………Oh, Mrs. Hendricks …………ohhhhhh, your lips are so soft ……………….I'm gonna cum soon! Better take your mouth off my cock unless you want to get a taste of nigger cum!" He looked down and was surprised to see the baby blue eyes looking up at him. Then he knew this sweet white wife was intent on tasting his nigger cum. He began to hump forward a little "Oh, baby, baby ……………..here it cummmsssssssss ……………argggggghhhhhh!"
Jill's teasing tongue was suddenly coated by a flood of thick jism, her tiny mouth filled to the brim after two additional explosive spurts. Then Jill removed her mouth from the spurting cock, her hands now directing the streams of cum onto her lovely breasts. Looking up at Ike, Jill opened her mouth wide and wiggled her pink tongue through the mouthful of thick cum. Still looking up, Jill closed her mouth and swallowed hard. Jill then smiled at Ike, opening her mouth again to show that she had swallowed his spend.
Looking down at the streaks of cum on her body, Jill rubbed her hands into the messy goo as Ike looked on. Ike grinned as he watched Jill then rub the film of cum over her lovely breasts. Repeating the events of two weeks ago, Jill turned to let the shower cleanse her body of the cummy film. Then Jill stood and went to the back of the shower, leaning forward to brace her hands against the back of the stall, spreading her legs apart in invitation.
Twenty minutes later, Ike toweled himself down and then dried off Jill's lovely body. Ike had enjoyed hearing Jill squeal in delight as he buggered her tight white ass. He couldn't believe this was the same sweet beauty that he had forcibly raped just two weeks ago. It was obvious that she wanted a repeat performance from him and he intended to please her. He was further surprised, when he lifted Jill into his arms and made his was to the bedroom, when Jill put her arms around his neck. As they approached the bed, he felt Jill tongue his ear and whisper "Give me the fucking of my life! Knock me up with your black baby! Knock me up right in the bed I share with my husband!"
Early the next morning, Jill heard the garage door open and close to signal Jeff's arrival home. She had put on a sexy negligee and pink panties. Feigning a deep sleep, she kicked off the covers to reveal her long sexy legs. She knew what Jeff would attempt again, taking advantage of her drowsy condition. Well, she had a surprise planned for him this time.
Sure enough, Jeff couldn't resist the sexy temptation before him. As he peeled down the pink panties, he wanted to see if he could gain access like before. Fingering her clit again, he watched the magic gates to Jill's sweet honey pot open to him. Then he moved forward to delve into the moist nest. He again felt Jill respond as before, her fingers winding in hair and pulling him into her twat. He was caught off guard this time when Jill's legs crossed over his shoulders, feet locking together to prevent him from leaving her nest, her trim thighs closing tightly over his head blocking out all sound.
Jill snickered as she looked down at the top of her loving husband's head. Feeling his flickering tongue on her sensitive clit, she lay back and moaned "Oh, Jeff, yesssss …………yes, eat me …………..eat all that nigger cum out of me ………………..get the taste of a 'real' man's cum!" Jill squeezed her cunt muscles, trying to extract more of the potent goo that lay deep in her fertile womb, wanting to feed her hungry husband.
As Jeff lay next to her, face glistening in triumph, Jill felt his pulsing pecker between her thighs. She knew this was the sign that Jeff intended to make love to her. As Jeff turned to mount her, Jill held his penis in one hand to stop him, while her other hand fumbled at the dresser drawer. She looked up at Jeff "Wait honey, this is my fertile time of the month. Let me help you put this on." In another moment, Jill had torn open the foil packet and rolled the rubber sheath over Jeff's little pecker. Had Jeff known his wife's womb was already flooded with a nigger's cum, he would never stick his cock in her, even with the damn rubber on.

End of Story.