Recruiting a Star Player
(m/f, i/r, n/c)
by
Black Demon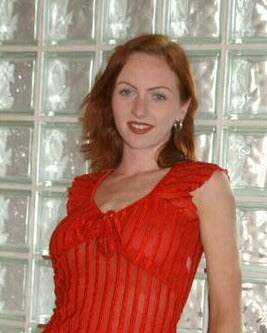 _______________________________________
Standard Disclaimer!
This is a fictional story intended for Adults only!
______________________________________________
************ ***********
Note: The story below is a story in itself. However, it is also a direct continuation
of the earlier story entitled: Lust for Lovely Ladies
*********** ***********
Having been on visits to several universities with big time football programs, Lonnie Smith loved the attention that was being lavished upon him. Basically, all the schools gave him a warm welcome with the coaches taking him for a tour on campus, then he would be shown a good time by current players in hopes of convincing him to join their team. It was quite apparent from his grades and test scores that academics was not his strong point, thus Lonnie was constantly told that he would be provided with tutors and should not worry about grades.
The first two days at MSU was quite similar to all the other schools that had courted him. At first, Lonnie was not planning on checking out MSU but then his high school coach told him that MSU's coach was a college teammate of his and asked him to check it out as a favor. More like buddies, rather than a player/coach relationship that he had with Coach Bates, Lonnie knew that he owed it to his coach to go and check it out. Lonnie knew that he needed to check out MSU when Coach Bates gave him that devious smile and stated "I promise you, Lonnie! You won't be sorry, my boy!"
For Coach Bates, having a star player of Lonnie's caliber had been a dream come true for him, helping him to bring about a state championship to the school and assure him of always being able to continue on in his coaching career. He catered to his star, wanting to keep him happy, even bending the rules for him. It did pay out its dividends and now he intended on cashing in on having groomed Lonnie Smith for the college level football.
His former teammate from college, now the head coach at MSU, was showing a lot of interest in Lonnie and Coach Bates awaited the call from his old buddy in landing the star prospect. The call did come and Coach Thompson of MSU even flew into town to meet with him and solicit his support in getting Lonnie to sign the letter of intent with MSU. Over drinks, Coach Bates learned from his buddy that MSU's underground alumni was offering him $10,000 in cash if he would try to convince Lonnie to commit to them, with $15,000 additional once the letter of intent was signed.
To counter it, Coach Bates advised that he could assure him of Lonnie signing that letter of intent for $50,000. Bates told his buddy from college that he knew the secret that would have Lonnie making the commitment right away and that he would see to it that Lonnie went with MSU if his secret knowledge was used. Quite certain of himself, Coach Bates advised "If I can't deliver Lonnie to you, you owe me nothing!" Thus the deal was consummated with a handshake.
Weeks later, in the athletic office MSU, Coach Thompson smiled as he hung up the phone with Coach Bates, telling his buddy that the alumni underground agreed to the $50,000 demand if he gave them the insight as to what would get Lonnie to sign along with Bates' support. He had learned just what the secret was in getting the star player to MSU and his mind began to race in formulating his plan of attack. Coach Thompson smiled, his cock giving a throbbing twitch as his vile plan began to unfold.
Smirking at the thought of being forced to keep on Nick Foster as his assistant when he took the head coaching job, Coach Thompson was now pleased that his assistant coach would be the one to help land the top prospect to MSU. With Nick Foster in charge of the running backs and not being able to get a running game developed over the years, Coach Thompson felt that his hands were tied behind him. But now he thought 'Nick Foster, you're finally going to be useful now in landing Lonnie Smith! This is your last chance as I'll then be able to get your white ass outta here!'
Nick Foster, once the star running back for MSU in his college playing days, just couldn't please Coach Thompson in any way. He had hoped to get the MSU head coaching himself but had only been into coaching as an assistant for a year when Coach Thompson had been given the job. Thus, he had been told to do a good job as an assistant and build up a few years of experience first. Once Coach Thompson moved on to bigger and better things, then he'd should be a shoo-in for the next opening.
Twenty-six years of age, Nick had married his beautiful wife Meg right after they had graduated from college. Meg had been a cheerleader for MSU and by far the most beautiful girl on campus at the time. With her flaming red hair and flawless ivory white skin, she had all the male heads turning whenever she passed by. Married now for three years, she was happy in finally convincing Nick to start a family and had now stopped taking the pill.
Meg Foster had always been very beautiful from when she was in her early teens, but having been brought up in a conservative home she was always bit nervous on how men were attracted to her. She knew that Coach Thompson resented the fact that he was forced to retain her husband when he was appointed as the head coach but always hoped that things would work out between Nick and the head coach.
Being a part of the football team, it was unavoidable for Meg to not come into contact with other members and players of the football squad. Meg normally enjoyed meeting people but she detested being around Coach Thompson. For some reason, she felt very uncomfortable around him, as if his leering eyes always seemed to strip her naked before him. Though he had never made any untoward advances upon her, Meg felt nervous when around the big black burly coach, cringing at the thought of having the lusting man touch and crawl up upon her body.
Indeed, Meg had good reason to worry as she was constantly in the thoughts of burly Coach Thompson, particularly when he was in bed at night. She was his constant wet dream! Lying in bed at night, Ralph Thompson would jerk off to the image of the red haired beauty with milky white skin. 'Damn, I'd give my fuck'n left nut to get into that beautiful bitch's panties!' he constantly would repeat to himself. But he knew that any inappropriate advance upon the pretty beauty would get him into trouble and booted out of his coveted job.
On this particular night, after having sealed the deal with his old college buddy and learning of secret to landing Lonnie Smith, Coach Thompson smiled and thought 'Well, it sure would be nice to put that punk Foster in his place and also land us the biggest prospect ever! Yes, purty Mrs. Meg Foster …………………..yer beautiful white ass will be the key to us landing the star running back that MSU needs! Hmmm, perhaps once yer louse of a husband sees you being porked by a big black jock, he won't mind me taking my turn at ya!'
Having met Lonnie Smith on a recruiting trip and once on campus, Coach Thompson closed his eyes and pictured the jock's coal black body hovering over the innocent white bitch. He knew that she would never willingly go along willingly, so he began formulating a plan as to how he'd go about getting the pretty red haired beauty flat on her back. Then it hit him ………………….the 'roofies' that had earlier been confiscated from the locker of the player jailed on a rape charge in the prior season!
Lying on the bed, Coach Thompson smiled as he planned on putting the pressure on Foster, making it clearly known that it'd be his last season at MSU if he didn't produce a decent running game in the upcoming season. He'd also make clear that landing Lonnie Smith appeared to be the only hope at this point. Coach Thompson knew that Nick Foster's goal was to eventually become the head coach of MSU and that being fired from his alma mater would be the end of that dream of his. Again, his mind focused on Foster's beautiful wife and Coach Thompson smiled as he wanted to see the punk's face when reality struck and it was to put up that sexy beauty of his or else.
The next day at the athletic complex, Coach Thompson opened the drawer and found the bag of 'roofies' that had been confiscated from jailed player. Putting it in his desk drawer, he envisioned the end result once he administered it into the drink of the unsuspecting beauty. Picturing the beauty drugged and unconscious, his cock leaped at the thought of spreading her soft ivory thighs and getting up into the saddle. Picking up the phone he asked the secretary for the athletic department to "Locate Coach Foster for me and have him come to my office right away!"
Getting the message from the secretary, Nick Foster sighed and shook his head, knowing he'd be grilled again by the Coach and berated for not having had any success in recruiting a top running back. He knew that Lonnie Smith had all the athletic ability and skills that would be perfect for MSU's running attack, a perfect compliment to the passing game that they already had. Taking a deep breath and expelling it, Nick realized that his career in coaching might just come to an end if he didn't produce this next season. With all the competition from other big time colleges, Nick realized he needed a miracle to land this prospect.
Coming out of Coach Thompson's office, Nick wiped his perspiring forehead after again being reminded that his coaching stint with MSU would come to an end if he didn't produce in the next season. With Lonnie Smith coming to the campus for a recruiting tour, Nick needed to find the secret in landing this top prospect. Up until this point, all his contacts could not come up with the key to landing the star. In this meet with Coach Thompson, Nick was again put down as the Coach indicated that he had his contacts advise him of what would get the star to sign …………pussy ……………..beautiful white pussy!
'Damn, how am I going to get him a piece of ass while he's here on campus? Geez, the things now needed to recruit a prima donna like Lonnie Smith! Guess I'd better withdraw a few hundred bucks and give it to the guys who'll be taking him around! Hopefully he'll be satisfied with the promiscuous girls the guys have lined up to party with them and not resort to having to take him to a cat house! It sure won't be pleasant if word leaks out that we pay for prostitutes in our recruiting tactics! But I sure hope it works or Thompson will get his wish in getting the administration to release me!' Nick thought.
Coach Thompson did monitor the ongoings with several of the players assigned to show Lonnie Smith around. He had told Nick Foster only a part of the secret in landing the star prospect, withholding back key elements of what turned Lonnie Smith. He had relayed to his assistant that that only 'head' this star used was the one between his legs. That his prime motivation was pussy ……………..white pussy! But he purposely held back the key elements of the star's desires, that the white beauty be naïve yet sophisticated ……..and married to some whiteboy!
It was obvious among the players that there clearly was tension between him and Coach Foster, but Coach Thompson knew who were the players that he could trust. With the players showing Lonnie Smith around all being black, these players were in Coach Thompson's corner and didn't much care for their whiteboy assistant coach. So, Coach Thompson was assured of his assistant's failure to please the star prospect when partying with the players.
That last day, Lonnie was picked up at the dorm by the coaches for a sight-seeing tour down the coast. Then, they would be having a cookout dinner at the assistant coach's home and Lonnie would be spending the night there before being driven back to the airport the next morning. Lonnie enjoyed the tour and the lunch overlooking the ocean. Upon returning to the assistant coach's home in the late afternoon, Coach Thompson and he were let out on the driveway while Coach Foster parked the car in the garage.
As Coach Thompson led the way up the path to the nice suburban home, the front door opened for them and Coach Thompson gave a greeting "Hi, Meg! Meet Lonnie Smith, who we hope to recruit to MSU!" Lonnie's jaw dropped wide open as he gazed upon the red-haired beauty while his cock got an immediate rise in attention. Extending his hand out to shake hers, Lonnie's cock stiffened as he touched the soft petite hand of Nick Foster's lovely young wife.
Out in the backyard, as Nick Foster was throwing steaks on the grill while his lovely wife was busy preparing a salad, only Coach Thompson was aware of Lonnie Smith's secretive glances towards the kitchen window. He smiled upon seeing the stare of the star prospect as he ogled the red haired beauty, happy that his old buddy had definitely given him the secret ingredient in signing this top prospect. Breaking the ice, Coach Thompson advised "Ain't she purty? That lovely fox was a cheerleader here at MSU when Nick was playing college ball! That's when they met and then got married right outta college!''
Lonnie's jaw dropped when Coach Thompson whispered "You know that Coach Bates and I are old friends, don't ya, Lonnie? Well, I was on the phone with my old buddy Bates yesterday and inquired what would get ya to commit to MSU! He tells me ya got only one thing on yer mind …………..that all yer thinking is by that head between yer legs! Look through the window into the kitchen ..……………is that head of yers thinking now?"
Looking over into the kitchen window, then back at Coach Thompson, Lonnie responded "You're shitting me, aren't ya?" Then the coach responded "Consider it a signing bonus if ya give me your commitment now to come to MSU!" Looking over to the assistant coach standing over by the grill, Lonnie asked Coach Thompson "Ya really think Coach Foster will go along with it? I don't think his purty little wife will be keen on having me touch her up!" Coach Thompson responded "He'll go along with it ………………..or be out of a job! And she ain't gonna put up a fight …………..not with a 'roofie' slipped into her drink!"
Sitting at the outdoor table and watching the events unfold, Lonnie observed Coach Thompson get up and go to the outdoor bar, calling out "Nick, I'll get us some refills while you're grilling the steaks! Meg likes gin and tonics, doesn't she?" "Right, Coach!" came the reply from Nick Foster. After Coach Thompson handed him a beer and set down another for himself, Lonnie watched as the Coach went off to the grill area.
Watching intently, Lonnie watched Coach Thompson hand Coach Foster his drink, chatting as he placed Mrs. Foster's drink on the brick siding of the grill. Then he observed Coach Foster freeze with the poker in his hand as the blood drained from his face. Then he observed the assistant coach raise his drink to his lips and guzzle down its contents as Coach Thompson opened a plastic vial and dropped a pill into Mrs. Foster's drink that was sitting near the grill.
Watching Nick guzzle down his drink, Coach Thompson thoroughly enjoyed the torment that he was putting his unwanted assistant through. Whispering, he advised "Nick! This is yer opportunity of a lifetime! He's willing to commit to MSU and give us a predated letter of intent right now if we give him what he wants tonight! It's all up to ya! Without his talent, ya won't be able to mount much of a running attack again! Ya know what that'll mean!"
"He's willing to commit to MSU? Up to me? What do you mean, Coach?" his assistant quizzed with a puzzled look on his face. Coach Thompson wanted to break out in laughter as he broke the news to the desperate young man. "Well, as I told ya, there's only one thing on Lonnie Smith's mind ……………pussy ………….white pussy! And he's now found one to his liking!" Coach Thompson advised.
Seeing the smile on the face of his arrogant coach, Nick saw him then turn to the side towards the open kitchen area. Following his gaze, Nick gulped and swallowed as he saw his lovely wife framed in the middle of the open kitchen. "You ……………..you mean ………………..you mean …………….my wife, Meg?" he stammered as his heart pounded madly in his chest. "You …………….you can't be serious! Meg ………..Meg would never go along with something so atrocious as that!" he added as he guzzled down his drink.
"Well, Nick ………….its all up to ya! Ya've got the opportunity to get his commitment tonight or else it'll be all over ………….and ya know it!" Coach Thompson spelled out with great delight in seeing the young prick squirm. Slowly, he opened a vial and withdrew a 'roofie' and dropped it into Meg Foster's drink as her husband watched. "You know what a 'roofie' does, don't ya, Nick? Yer purty little wife won't even know anything about it ……………unless ya tell her!" he smiled.
Handing the drink to the bewildered husband, Coach Thompson tauntingly added "Its yer ass, Nick ………………or that of yer purty little wife! What'll it be?" Nick looked up bewildered at his menacing Coach, stammering "But …………but Meg's gone off the pill recently! She …………….she could get pregnant!" Coach Thompson chuckled loudly and replied "Don't worry, Nick! I'll give the stud a raincoat to wear!"
Both Coach Thompson and Lonnie Smith exchanged glances and smirks as they observed Nick Foster hesitate as he looked down into the drink, watching the pill rapidly dissolve. Then they watched as the assistant coach put down the poker in his hand and slowly make his way to the kitchen to hand his wife the drug laced drink. Through the kitchen window, they watched the lovely wife take a sip from her drink and then hand her husband a salad bowl to carry outside.
Steaks ready and the salad on the table, Meg Foster took another sip of her drink as they began to eat the dinner. As Coach Thompson held his drink up to propose a toast, Meg reached for her glass to join them in the toast for the upcoming season. Blinking her eyes rapidly, Meg felt a bit tired and dizzy but she tried to fight it off in order to entertain their guests. Head feeling heavy, getting more tired, she held out for her gin and tonic for the toast, then took a large gulp of the contents in hopes that the strong drink would revive her a bit.
Very little eating went on at the table as three pair of eyes were glued upon the lovely Meg Foster became woozy and drained the potent drink. They could see her sway a bit in unsteadiness as her breathing became a bit labored. Then she advised them "Please excuse me but I need to lie down a bit! You men go right ahead with dinner, please!" Then they watched as the pretty wife got up from the table to make her way back into the house with a hand on her forehead.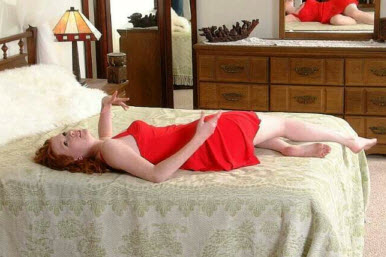 All eyes focused upon her as she entered her home, Meg made her way down the hallway as she braced herself with a hand on the wall. Reaching the master bedroom, she stepped out of her 3" white heels, then she lay herself down upon the king-sized bed. Eyelids heavy, unable to keep them open, she was soon fast asleep due to the potent drug. Rolling over on her side, Meg then fell face forward onto the bed as the drug completely overtook her innocent body.
Five minutes later, Coach Thompson nudged him and said "Lonnie, would ya mind checking on Mrs. Foster! She didn't look well! Let me talk with Coach Foster here for a bit!" Lonnie looked over at Coach Foster, seeing how pale he looked as he blinked back the tears in his eyes. He then got up from the table to do as Coach Thompson had asked of him.
Before leaving the table, Coach Thompson tossed a foil packet across the table to him and advised "I promised Coach Fuller here that ya'd wear a raincoat since his purty little wife jest went off the pill!" Seeing the wink that the Coach gave him, Lonnie knew that the head coach really wanted him to bone her bareback. Seeing coach Foster's head slump down in total defeat, Lonnie added insult to injury by placing his hand on the man's shoulder as he departed towards the house to bed his beautiful wife.
Entering the well kept home, Lonnie headed in the direction that the red haired beauty had disappeared. At the end of the hallway, Lonnie peered into the master bedroom and smiled as he viewed the drugged beauty lying out cold on her marital bed. Immediately, his cock hardened at the thought of fucking this sexy beauty while her wimp of a husband sat teary eyed in the back patio. He would much rather have her awake and attempt to fight him off but wasn't about to pass up on this great opportunity. Nearing the bed, he placed the unopened foil packet on the nearby nightstand as he had no intention of using iit.
Reaching out, Lonnie gently touched the soft ivory thighs of the sexy beauty, wanting to make certain that she was fully incapacitated. With no response to his touch, Lonnie ran his hands from the top her soft thighs to her pretty pedicured toes. Reaching up to the hem of her red dress, Lonnie pushed the dress up to expose her lily white ass that was now barely covered by her skimpy black bikini panties.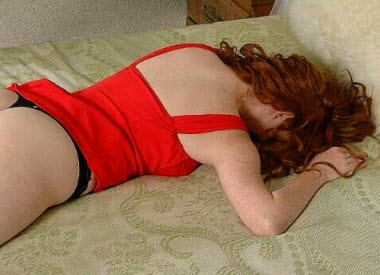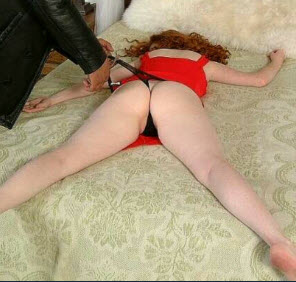 Rubbing his rough black hands over her soft white ass, Lonnie then grasped the back of her bikini panties and pulled, laughing as the thin strip worked its way into the crack of her lovely ass. Then he pulled the red dress up and off her prone body, tossing it aside onto the carpeted floor. Now the lovely beauty was clad in a thin red bra and her black bikini panties.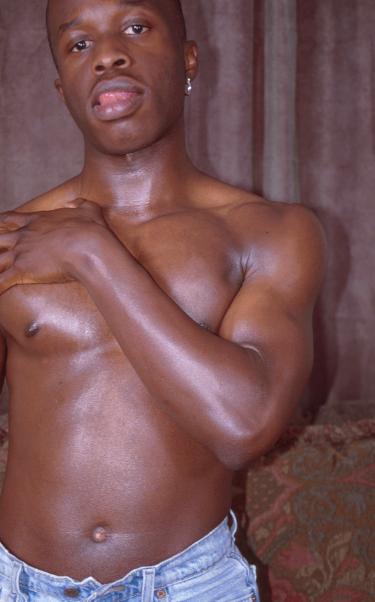 Standing up, Lonnie peeled off his shirt and unzipped his jeans. Reaching in, he then pulled out his growing length of manhood that was beginning to throb madly. Grabbing his thick cock in his hand, looking at the lovely beauty before him, Lonnie's cock grew into an actual foot long dong. Leaning forward, he lay this lengthy manhood atop the back of the beauty's close calves, taking in the sharp contrast of black and white. Twitching his cock, pre-cum oozed out of his pisshole to soil the beauty's flawless legs.
Leaning up, drawing his drooling cock down to the beauty's pretty soles, chuckling to see the length of his still growing cock, growing many inches longer than her petite feet. Then Lonnie began pumping his excited cock up against her sexy feet, enjoying the feel of his sensitive cock rubbing against her soft pink soles. Grabbing her feet, he then cupped her soft soles around his throbbing cock and pumped himself between them. At the verge of cumming all over her pretty feet, Lonnie had to stop at this point if he wanted to accomplish his main goal …………….that of 'ruining' the pretty little bitch! He gazed down at the pretty lady's sexy feet and smiled in seeing his pre-cum glistening on her soft pink soles.
Reaching up, Lonnie grasped Mrs. Fuller's thin black panties at the waistband and eased them over her trim hips and down off her sexy white legs, tossing the flimsy garment aside. Then he stripped her totally naked by unhooking her bra and getting the straps off her shoulders and pulling her arms out of it. Slowly and gently, he then turned the lovely beauty over and gazed upon her sexy body. "Oh, baby …………………that sniveling wimp ya got for a husband knowingly gave ya that spiked drink and watched me walk in here knowing what I'm gonna fuck ya good!" he chuckled loudly.
Grasping her knees, Lonnie pushed the trim white legs apart and sucked in his breath as the beauty's pink gash opened for his viewing. "Damn, that's fuck'n eating stuff!" Lonnie muttered as he dove down between the widespread legs clamped his wide open mouth upon the beauty's pink lips. Sucking at the tasty delicacy, Lonnie then delved his tongue into the slick slit in search for the beauty's sensitive clit.
With Lonnie's years of experience, the sensitive clit was quickly located and his teasing tongue upon it caused a flow of love juices to begin making its way into his hungry mouth. Draping the trim long legs over his shoulders, Lonnie began to feast upon the exquisite cuisine. Coming up for air, he smacked his lips to savor the delicious taste of the lovely young wife. "Oh, baby ……………..ya sure as hell taste delicious! Bet yer wimp of a husband never got such eating privileges!" he muttered. Lonnie's analysis was right on the money as never before had Meg Foster been eaten out.
Crawling up over the unconscious beauty, Lonnie took a cherry red nipple into his mouth and tongued it to stiffness, then did the same to its twin. Reaching down for his trusty cock, he shucked it to rock like status and lay his cockhead up against the beauty's tight pink slit and pushed up against it. Heart pounding with excitement, Lonnie looked down at the dozing beauty and laughed "Gonna 'ruin' ya good now, sweetie! When I get done with ya, Coach Fuller ain't gonna feel a fuck'n thing when he puts his little pecker in ya!"
Moving his cockhead up, Lonnie slid his thick piece of dark meat through her red curls and lay the length of his cock on top of her mound. With his balls bouncing against the edge of her ass, Lonnie looked down to see his cockhead at the top of her creamy belly. "Oh, Mrs. Foster ……………..Lonnie's gonna fuck his monster cock all the way up yer little belly! Gonna make that little belly of yers swell up like a big 'ol watermelon!" he laughed.
Moving back down into position, Lonnie guided his cockhead up against her pink lips and leaned forward, pushing the tip of his cockhead just into the tight slit. He shuddered with pleasure once the bloated cockhead was enveloped in her tight sleeve. Leaning forward again, Lonnie forced several inches of his thick cock into the drugged beauty, drawing a groan "Mmmmmmmmmm …………….arghhhhhhhhh!"
Lonnie had the beauty's trim legs widespread and up in the air, the back of her knees resting upon his upper arms as he thrust forward and speared her with his lengthy manhood. "Ohhhhh, baby! Yer so fuck'n tight! God, if yer husband weren't sitting out in the backyard, I'd swear yer a fuck'n virgin! Damn, Coach Foster must have a twig for a prick! Ahhhhhhhhh, baby ……………………this is fuck'n greatttttttttttttttt! Oh, so tight ……………………so tight …………….so fuck'n tightttttttttttttttttttt!" Lonnie groaned. Pumping in and out, slicing through her raped slit, Lonnie enjoyed the feel of the grip of her pussy lips upon his throbbing prong.
Although she was drugged and unconscious, Lonnie had never experienced such a fabulous fuck as the taking of this young married beauty while her supposed loving husband sat outside in the patio, knowing what was taking place in the master bedroom. He wondered just what her sniveling husband was thinking at that moment and really wished he'd come to see his beautiful and precious wife getting 'ruined'. Firmly gripping the soft asscheeks in his hands, Lonnie then shagged the unconscious beauty, as he moaned "Oh, baby …………..gonna cum ……….gonna fill yer little belly with my hot seed! Ohhhhhhhhh, yeah …………gonna cum …………..gonna cum. Ah, here it cums ……..oh, baby, here it cumssssssss …………………..ahhhhhhhhh ………………..cumminggggg …………………cumming …………….yeahhhhhhhhhh!"
Moments later, after he had emptied himself into the sexy beauty, Lonnie twitched his now dwindling cock to be certain that he had given her every drop of his potent seed. Finally, he pulled his cock out of her raped slit and knelt up to gaze down at the oozing slit of the raped young wife. Pushing her feet up a bit, he spread her thighs wide to expose her raped slit that continued to ooze out his thick lumpy jizz. Lonnie chuckled as he gazed at the lovely sight, laughingly commented "Ahhh, Mrs. Foster …………you'll make such a purty sight for yer nitwit hubby when he comes to check on ya!"
Getting his clothes back on, Lonnie rejoined the two coaches in the backyard and took a swig of the bottle of beer that Coach Thompson had waiting for him. Seated across from Coach Fuller, his head hung low and looking down at the table, knowing just what had recently taken place on his marital bed. "Where's that letter of intent you wanted me to sign? Of course, its understood that we'll have these cookouts hosted by Coach Foster and his lovely wife on a monthly basis once I check in for the upcoming season, right?" he asked. Lonnie wanted to laugh as Coach Foster excused himself to use the restroom.
Both Coach Thompson and Lonnie knew the real reason that Nick Foster was going into the house, not to use the bathroom but to check on his pretty raped wife. At that point, Lonnie filled the coach in on the sight that Nick Foster would be treated to once he entered the master bedroom of his home. At that point, Lonnie advised his plans for going for seconds and spending the rest of the evening, telling Coach Thompson "Soon after that white boy of hers comes back to join us, I'll call it a night and say I'm going to bed! But I'm just going to get my bag outta the spare room, cause I'm spending the night with that cutie of his in the master bedroom!"
Seeing Coach Thompson smile and chuckle, Lonnie knew there'd be no hassles, especially when the coach replied "You don't mind if I have a turn at that sexy beauty after you've had seconds, do you? I've always wanted to nail that purty little bitch! Damn, I've gone to bed many a night with her in mind and having to use my hand to wank off! Shit, it'd be something if you or I get her knocked up good!" "Sure, Coach! Be my guest!" Lonnie advised.
At that very moment, Nick Foster slowly made his way to the bedroom that he shared with his lovely wife. 'God, how could I allow this to happen? Just to save my career in coaching!' he pondered. 'Meg's always been quite outgoing with people, giving them the impression that she's well experienced, but she really is quite naïve and conservative from the upbringing she had! I should know that since, especially she gave her virginity to me when we got engaged in college!' he added. 'To think that I knowingly gave her the drugged drink and watched as Lonnie Smith entered the house to rape her! At least he wore a condom, preventing Meg from getting pregnant!' he concluded.
Stopping at the foot before the doorway, Nick took a deep breath as he slowly peered into a portion of the bedroom. His heart thumped madly in his chest as he saw Meg's 3" white heels strewn upon the bedroom carpet, followed by the crumpled red dress that he had last seen his beautiful wife wearing, then the black bikini panties that lay next to it.
Edging to the side of the doorway, tears in his eyes, the foot of the bed came into view and Nick then scanned upwards. His heart sank as he viewed his unconscious wife lying naked upon the bed with her legs drawn up a bit with her thighs widely spread. Stepping into the bedroom, Nick then made his way slowly up to the foot of the bed. "Oh, God! Oh, my Goddddddd!" he gasped as tears began flowing down his cheeks.
Looking up, Nick observed the unopened foil packet, containing the protective condom that was to be used for Meg's protection, lying upon the nightstand. Then he again looked down at his raped wife, staring at the thick whitish goo oozing slowly out of the ravished red slit, making its way down to puddle upon the bedspread. 'Oh, God ……………….he …………….he didn't use the condom!' he groaned.
Rushing to the bathroom, Nick prepared a warm wash cloth and hurried back into the bedroom. He wiped Meg's soiled thighs and buttock, cleaning the ravaged outer lips of her raped slit and lay the towel down on the bed to soak up the puddle of cum. But still the vicious fluid continued to flow, oozing out of his ravaged wife. Realizing that much more of the dangerous seed remained up in Meg's fertile womb, Nick pressed down on her belly to see a large flow of the thick goo make its way down onto the wash cloth. Again and again, Nick pumped at the belly, hoping to pump out all of the nasty stuff.
Fifteen minutes later, as Lonnie and Coach Thompson toasted each other with another drink, they looked towards the patio door as Nick Fuller reappeared, looking quite devastated. "Let me get you a drink coach!" Lonnie yelled out as he went to the outdoor bar and prepared a new drink for the husband of the wife he had just raped without a condom.
Handing it to the distraught assistant coach, Lonnie tauntingly added "Looking forward to having you as a coach and teaching me how to 'score'!" Lonnie soon downed the bottle of beer in his hand, yawned and announced "I'm getting a bit tired. Think I'll turn in go to bed! Well, guys, I'm looking forward to this coming season with MSU! See ya all in the morning!"
Once Lonnie had disappeared into the house, Nick Foster's heart pounded madly in fear that the star prospect would again pay Meg a visit in their bedroom. Seeing the light go on in the spare bedroom, the one he had shown Lonnie as the room he'd get to sleep in that night, Nick breathed a deep sigh of relief. Little did he know that Lonnie only went in there to get his bag and then take it into the master bedroom.
Wanting to get up and leave to protect his lovely wife from further assaults upon her unconscious body, Nick was forced to remain out in the patio with Coach Thompson who kept drinking and talking about the upcoming season. The light had gone off in the spare bedroom and Nick presumed that Lonnie Smith had indeed gone to bed. One drink, then another was consumed before Coach Thompson finally advised "Well, its getting late! No point in ya driving me back home since we gotta take Lonnie to the airport in the early morning! I'll jest sleep in the other spare room of yers for the night, if ya don't mind!"
Relieved to finally be back in the house, Nick locked the patio door and turned off the lights, making his way down the hallway to the well lit master bedroom with Coach Thompson right behind him. Then his heart began beating faster and faster at the sound of bedsprings squeaking loudly from the direction of the master bedroom. At the doorway of the spare bedroom where Lonnie was to sleep, Nick found that it was empty.
Quickly making his way to the master bedroom, with Coach Thompson still right behind him, Nick froze upon reaching the edge of the master bedroom's doorway. His jaw dropped wide open as he observed his lovely wife's ivory white legs up in the air, back of her knees resting upon Lonnie's coal black shoulders as he lay upon her, thrusting his monstrous black cock in and out of her ravaged slit.
Standing at the doorway, right over the shoulder of his young white boy assistant, Coach Thompson was in total awe at the sight on the Foster's marital bed. Watching his new recruit to MSU, he was amazed at the talent of his future star running back, watching as he plunged his big lengthy cock into the raped young beauty. Then he tauntingly advised Nick Foster "That Lonnie Smith sure has one hell of cock! Damn, don't ya wish ya were built like that stud? I sure as hell do! Geez, his cock is like a fuck'n donkey's! I swear it's over a fuck'n foot long!"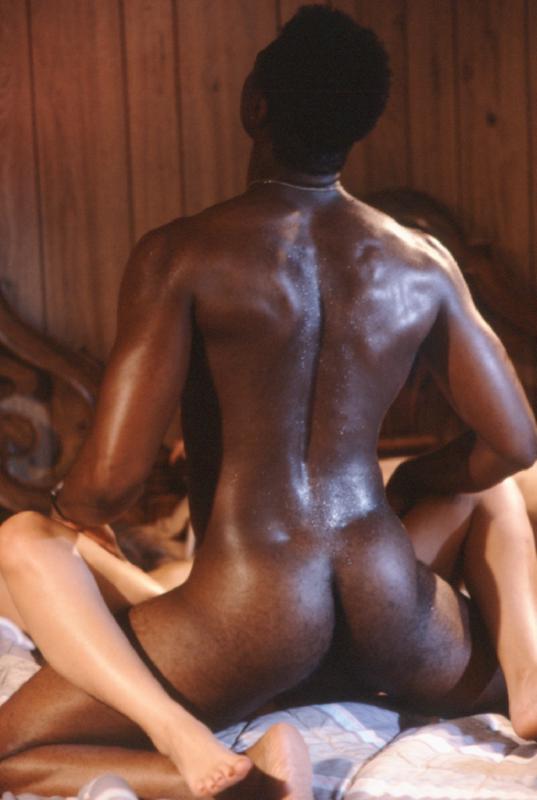 Both coaches stood frozen at the entrance to the master bedroom, watching as Lonnie boned Nick Foster's beautiful young wife. They watched intently as Lonnie slammed in and out of Meg's raped slit, burying his entire length into her before withdrawing till only his bloated cockhead remained enveloped in her quim, then plunged his bone deep into her once again. In and out, in and out, faster and faster gained the speed of the fucking.
Then they heard Lonnie groan "Ah, Mrs. Foster, you beautiful bitch ………..so tight ………………..so fuck'n tight! Oh, baby ……………...I'm gonna cum ……………..gonna cum real soon! Gonna make you a proud mama! Ahhhhhh ……………………….awwwwwwwwww ……….……awwwwwwww ………here it cums …………….here it issssss!" With Lonnie's muscular body falling heavily upon Meg's petite frame, cock fully buried, it was quite obvious that the quivering black body was in the process of emptying its potent seed deep into Meg's fertile womb.
Patting his distraught assistant on the back, Coach Thompson smirked and advised "Guess we know which bedroom Lonnie's gonna be sleeping in tonight, don't we?" He then held back his laughter as Nick Foster dejectedly hung his head, turned and walked towards the spare bedroom that was initially intended for the young man now bedding his beautiful wife. "Better close the door or ya'll hear'em fucking all night and not get any rest!" he whispered to Nick. He laughed as the door was then closed shut. 'Damn, he's sure a fuck'n loser allright!' he chuckled and turned back to peer into the bedroom once again.
Looking up, Lonnie smiled as he observed Coach Thompson approaching the bed with quite a bulge in his pants. "Ready fer yer turn, Coach?" Lonnie asked. Seeing the wide smile on Coach Thompson's face gave him the answer to his question as Lonnie then pulled his dwindled but still lengthy cock out of the raped beauty with a loud 'plop'. As Coach Thompson began stripping out of his clothing, Lonnie staggered out of bed and advised "She's all yers, Coach! I'll go take a quick shower so ya can have some privacy with this purty little thing!"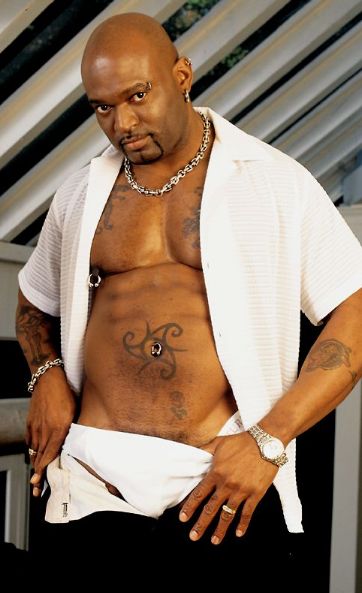 Out of his clothing and up on the bed, Coach Thompson turned to ask of Lonnie "Close the bedroom door and lock it, would ya, Lonnie! Don't want that loser out there see me boning his purty wife! Damn, I've waited a long time fer this!" Seeing all the cum oozing out of her raped slit, Coach Thompson looked at Lonnie and advised "Damn, ya sure pumped her full of jizz! It'll be a miracle if she don't get knock up from all of that jizz plus what I've got stored up in my balls fer her!"
Looking up at the beautiful face of the red haired Meg Foster, Coach Thompson smiled as he quipped "Ya've been avoiding me, haven't ya sweetie! Ya know I've been eyeing ya up every time ya stop by the athletic office, haven't ya? Ya know I've been aching to get my hands on ya, haven't ya? That's why ya've been so uppity with me, haven't ya? Ohhh, ya've got such purty lips!" Squiring up to straddle the dozing beauty, he shucked his growing cock and leaned forward to rub his leaking cockhead up against her soft pink lips.
Thumb on her chin, Coach Thompson pulled her jaw down a bit, then pushed his slick cockhead forward till the soft pink lips enveloped him. Shivering with pleasure, he groaned "God, baby …………yer so fuck'n sweet! Ya don't look so uppity now, sugar ……………not with my big black cock in yer mouth!" Pushing several inches of his thick meat into her mouth, he chuckled as she began gagging around his cock due to the lack of air. Pumping in and out, he was tempted to blow his load into her mouth and watch her choke on his thick jizz. 'Ain't a bad idea! One day, when yer awake, ya'll be on yer knees sucking on my boner and choking on my thick jizz, baby!' he chuckled.
Pulling his cock out, Coach Thompson scooted back down between the beauty's widespread thighs and rested his cockhead up against her, plugging the gaping hole that was leaking the young stud's copious flow of jizz. Pushing her knees up, reaching up to grasp the back of both ankles with his hands, he then pushed her sexy legs up over her head. The unconscious Meg Foster was bent in two, legs stretched in a wide vee above her head as Coach Thompson got ready to plunder her. Possessing a cock thicker but short than Lonnie's, Coach Thompson lunged forward and forced himself into her, groaning "Ahhhhhh, baby ……………..I got ya …………………..got ya at last!"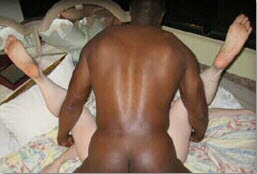 "Oh, baby …………………….I've been aching to get my cock up yer tight little twat fer so fuck'n long! That little weasel ya got fer a husband sold yer purty ass just to keep his fuck'n job! Ahhhhhhh, sweetie ……………………..Nick tells me ya went off the pill! Well, I's jest gonna help ya two out and give ya a nice little present! A little black bastard to brighten yer day!" Coach Thompson gloated.
Fucking in and out of the raped young wife, Coach Thompson couldn't hold back much longer, especially having had to nurse his desire to bed this bitch for so fucking long. He slowed his strokes to make it last that much longer, feeding his thick cock into her slowly time and time again. Finally, the end was near and withdrew till only his cockhead remained captured and with a brutal lung, he slammed forward, burying his cock fully into her.
"Ahhhhhhh ………………yeah ……………….tight ………………..so fuck'n tight! Oh, Godddddd ………………………I gotta cream soon …………………..gonna knock ya up, bitch! Ahhhhhhh ………………..yeahhhhh ……………ahhhhhhhhhhhhhh ………………………fuckkkkkk!" he groaned as spurt after spurt of his seed flooded every possible crevice of her fertile womb. Again and again, Coach Thompson seeded the raped beauty, giving her his load of hot jizz.
Exhausted from having just spewed his pent up lust, Coach Thompson pulled out of the raped beauty just as Lonnie got through showering. As the teen entered the bedroom once again, Coach Thompson got out of the bed and watched the young stud fisting his cock back to hardness. Before leaving, Coach Thompson turned to see Lonnie turning the unconscious beauty over, pulling her up on her knees as he got in position to fuck her doggie style.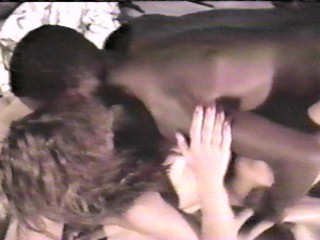 Early the next morning, drifting in and out of her drugged state as the effects of the 'roofie' slowly began to wear off, the feeling of the thick cock slicing up and down into her was utterly fantastic. Her muscles were still weak but Meg managed to encircle her arms around her lover's neck as well wrapping her trim legs around his pumping hips. "Mmmmmmm ……………………..mmmmmmmmmmmm!" she crooned with please from the unbelievable fucking she was getting. "Ahhhhhhhhh …………….ohhh ………………ohhhhhhhhh …………….argghhhhhhhhhh!" she shuddered as a mind-shattering orgasm sent her back into never-never land.
Coming out of her faint but still in a drugged state, everything seemed hazy like a dream. Then she heard a the familiar voice of her husband and Meg's heavy eyelids opened just a bit. Through her eye slit view, from under the raised armpit of the body atop of her, Meg looked towards the sound of Nick's voice. She could not understand why she was looking at her husband standing at the doorway as he called out "Lonnie, you've got to get dressed now so we can get you to the airport on time!" Then it hit her as she realized 'Oh, God ……….it's the player who was over for dinner last night ……………on top of me …………….in ……………in me!'
Lying prone on the bed, after the young black stud hammered away and flooded her with his hot cum, Meg felt him pull his drained cock out of her raped slit. Feeling him get off the bed, Meg then observed the black prospect stepping into his clothes through her eye slits. A shudder coursed throughout her body as she got to see the foot long black cock that he had just raped her with. Mind still clouded from the drug, Meg quivered with fear as she realized that he had raped her and not used a protective condom. 'Oh, God ………….what ………….what if he gets me pregnant?' she worried.
Having dozed again from the effects of the potent drug, Meg came out of her drowsiness upon hearing the garage door opening. Through the slit of her eyes, Meg saw her sheepish husband peering in from the doorway. Then she observed him slowly making his way towards her. With her head facing the doorway, Meg did not want to give away the fact that she was conscious and kept herself absolutely still, with her legs still widespread.
Feeling the bed sink from the weight of her husband climbing upon it, Meg wondered just what he was planning to do. Then she felt his hand up on her inner thighs, pushing her legs even wider apart. Nearly giving herself away, Meg gritted her teeth as her deceitful husband caught her totally by surprise by clamping his wide-open mouth upon her gaping crease. 'Oh, God ……………how filthy ………………and he knows I'm filled with ……………with another man's sperm!' she thought. 'Eat it, you sick bastard ………………….eat it! You'll regret this …………………I swear …….you'll pay for this! Believe me, I'll pay you back for this!' Meg added as she clenched her thigh muscles to feed her husband even more of her rapist's thick jizz.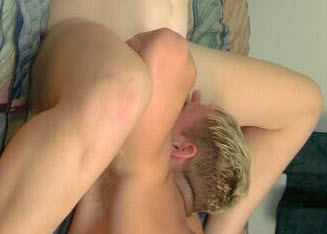 Beneath her, thinking that his lovely wife was still unconscious from the drug, Nick was performing a sexual act that he had always wanted to do but Meg had always refused him in saying she considered it as filthy and disgusting. Despite the heady aroma and sloppy mess still drooling out of raped slit, he clamped his mouth over her oozing gash. Sticking his tongue into the gooey flow, Nick found Meg's sensitive bud and felt her body tense as she began to feed him more and more of the sticky fluid flooding her fertile womb.
Having eaten all the goodies Meg had to offer, Nick swore that he had given his wife an orgasm even in her drugged state when he felt her body quiver around his head, just as a flood of jizz flowed into his mouth. Looking down at his dozing wife, Nick prayed that his indiscretion in allowing Lonnie Smith to have intercourse with his drugged wife would not result in an unwanted surprise nine months from now.
Having nursed a hardon from the moment Lonnie Smith got up from the table to first check on Meg, Nick felt the first throb of excitement in his cock, knowing that his drugged wife was about to be introduced to her first black cock. Then, seen Lonnie hump Meg from the doorway, Nick had a boner that threatened to rip his zipper apart. In the spare bedroom, he couldn't get the picture of Lonnie atop of his lovely wife and began fisting his cock till it erupted high into the air. Again, his cock was rock hard as he just had to see what it felt like to fuck his lovely wife with her quim already flooded by the young black stud.
Stripping off his clothes, Nick climbed back up onto the bed and rubbed himself against the softness of his lovely wife's already ravished body. Still picturing Lonnie Smith upon her, he thrust his stiff cock into his wife's still flooded cunt. 'Oh, God …………..he really stretched her out! I …………I wonder if Meg will realize or feel the difference when she gets up?' he wondered. Closing his eyes, picturing Lonnie fucking into again as his cock sloshed into the sticky mess, Nick came quickly as his pent up load could not be contained. 'At least now there's a chance that if Meg gets pregnant, the baby might be mine!' Nick rationalized as he fell asleep from exhaustion.
Just over an hour later, Nick awoke as Meg came out of her drugged state. When his wife got up from the bed and complained of her thighs aching, Nick responded "I guess it must be from our wild lovemaking last night! It was fantastic last night, honey!" When Meg saw the mess on the bedsheet and gasped, Nick apologized for the mess and explained that on one occasion during the night he had slipped out of her while they made love and had ended up spurting a load onto the mattress.
Meg pretended to accept her deceitful husband's explanations as she headed off towards the bathroom to take a shower. Closing the bathroom door behind her, Meg was fuming, cussing as never before in her life "Damned bastard! Just you wait …………just wait, you damned SOB! You'll pay your dues for what you just did! You'll pay for the rest of your fucking life!"

End of Story.