Seduced Sailor's Wife
(m/f, i/r, n/c)
by
Black Demon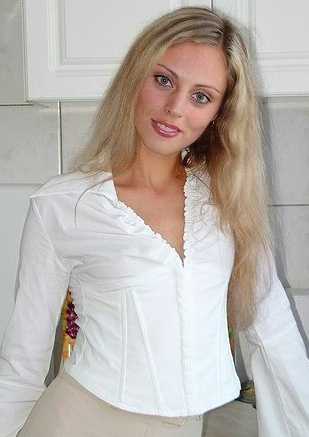 _______________________________________
Standard Disclaimer!
This is a fictional story intended for Adults only!
_______________________________________
Tom Conners, a shipmate of Web's had recently been seriously injured during a training exercise. As for Webster (Web) Carter, he was the stud of studs, large and powerfully built -- he could have easily been the Navy's poster boy. Having done well in his first aid class, Web Carter stepped forward when the crew chief asked for a volunteer to keep watch and assist the injured crewman. Although Web didn't much care for Tom Conners, thinking him more or less a wimp, it was one way to get out of the hot grueling sun and swabbing the ship's deck.
Web's orders were to assist the injured gunner's mate wherever possible, helping out the medics where possible in seeing that the pain medication was taken on time. It was bringing Tom's mail to him one day that clued Web in on an opportunity too tempting to pass up. It was a letter and card to Tom, from Tom's wife Michelle that had Web's mind racing and a plan beginning to formulate in his cunning mind. He'd seen the picture of the sexy yet very innocent gal on Tom Conner's tray next to the bed. Upon asking Tom, Web was advised that it was of Tom's wife of just over a year.
Later that day, going through Tom's locker, Web dug out several letters from Michelle, along with a more revealing snapshot of her. 'Damn, how does a fuck'n wimp like Tom Conners score with a fuck'n lovely beauty like this?' Web muttered out loud as he licked his lips at the sight of the tantalizing snapshot. Then there was another photo of the innocent beauty, a full-length photo of Michelle Connors that really turned Web on, captivated by the innocent beauty, dressed quite nicely ……………….and those her trim sexy white legs in 3-inch heels had his cock lurching in his pants. His boner grew as he imagined those legs wrapped around his waist, spurring him on as he fucked her.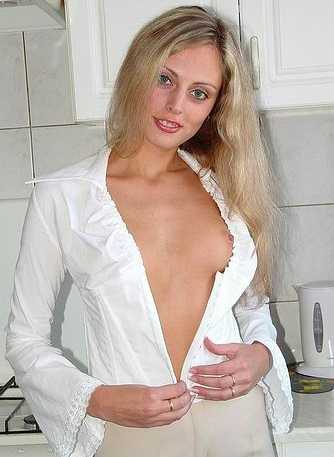 Another intriguing discovery that Web made was in the clasped manila envelope at the bottom of the locker. In it was a sealed plastic bag that contained a pair of white lace panties, along with an endearing note to Tom. His lovely wife Michelle had sent them to Tom as an intimate keepsake, with the note reading "For you to remember me by! Better hurry home or my next one will be going to my 'boyfriend'!" Web was a bit puzzled by the note as he held the pair of panties up to his face and inhaled the sweet heady female scent, causing his cock to stand at full attention.

Reading the love letters, Web smiled as he found that the loving couple apparently liked to tease one another jokingly. From what he read, Web gathered that the teasing was a means of turning on one another, though it was nowhere near the truth. One letter read "Just received your letter, Tom, honey! Yes, I do miss you dearly ………………….of you making love to me ……………………..but the gardener Mr. Mosely has been doing just what you told him before leaving on the cruise …………………………..making sure that everything is hosed down weekly! And he did just that to me yesterday …………..with that long 'black' hose of his!"

Another letter contained a snapshot that had Web swallowing deeply as his desire for the lovely young wife soared. In it was a note from Tom's wife saying "Mr. Mosely stopped by to do the gardening and hose things down again! He's such a nice old man, even taking this picture of the present he gave me today before he left!" Web's cock was at the bursting point in seeing the snapshot of the see-through black panties that Michelle Connors had pulled away from her trim belly so the words could be easily read 'Black Cocks Only!'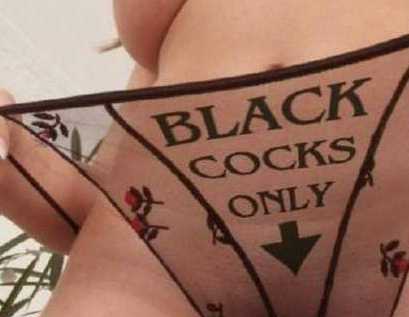 Then there was yet another letter containing a snapshot, this time one of the wife wearing a pair of blue panties that had printed upon them 'No Entry Hubby! Boyfriend Only!' In the letter, Michelle Connors had jokingly written "If the Navy doesn't get you back here by the end of June when your tour of duty is over, I'm going to let my black 'boyfriend' peel these panties right off of me so he can chow down on something better than the galley food you're getting on board that ship of yours! Oh, honey ……………….I'm climbing the walls waiting for you! Guess that cucumber I bought at the grocery store today will be used for another purpose tonight!"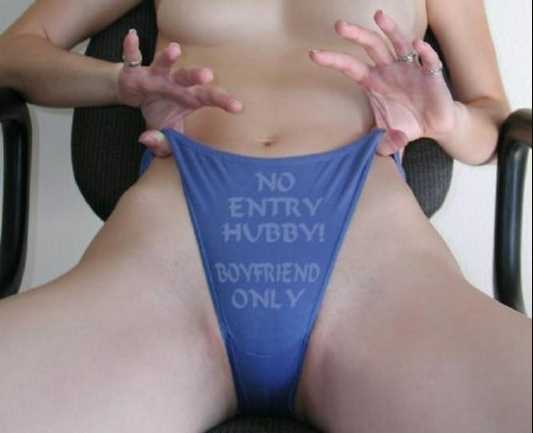 Web was sure he could and would take the innocent young beauty to heights of ecstasy a wimp like Tom Conners never even imagined possible. It was just a matter of setting it up and following through. The cunning young stud wasn't one to leave things to chance, so his first step was to ingratiate himself with his unsuspecting shipmate. Suddenly, rather than simply going through the motions of ministering to his shipmate, Web was doing whatever it took to befriend Tom Conners and making himself virtually indispensable.

Returning to port later that week, though Michelle had been informed of his injury, Tom had contacted his worried wife on the ship to shore and assured her that everything was going to be all right. He advised her of the help Web Carter was giving him and that she should not make the trip over to the coast. "I'll be going to the naval hospital for a minor surgery and then head on home to you! Probably rent a car or van as my shipmate volunteered to drive me home before heading off to the next town where he lives, or hopefully you can drive him the rest of the way, honey!"
Reassuring his wife that everything was okay, Tom Conners was indeed worried about the injuries to his thighs, wondering if he'd ever be a 'man' again. He just could not have his lovely wife there knowing that he might not be able to make love to her ever again. All the doctors would say or could say was 'These injuries take time! In time, you'll be just fine! Just give it time!' When he asked how much time, none of them could give him a firm answer 'Maybe just a few months! Maybe a year! Maybe longer!'
With his distressed shipmate confiding in him, Web's devious mind took it all in as it might serve to assist him in getting into the panties of the beautiful Michelle Connors. Web advised Tom that they'd split the cost and rent a van so he could take Tom home and then drop the van as there was a station for a regional car rental chain near where Tom lived. Then Web proposed "Y'know, I ain't got no one wait fer me back home! If'n yer wife don't mind, I could stay and help ya get around fer a bit, at least till yer outta the wheelchair!"
Web had correctly anticipated that Tom would be most appreciative and asked him to stay with them during his visit, especially as Web had commented "It'll help ya keep busy and maybe even avoid the ………………..ya know …………..having to tell yer purty wife of what the doctors said about ……………..lovemaking!" Then Web had slyly added in "Ya just gotta git yer boner stimulated again! Like ya mentioned one of the doctor's saying that a lot of it is mental, huh! Porn flicks ……………strip clubs …………..jist test it all out to see what works best!"
Several xxx-rated porn flicks rented by Web and played on Tom's personal DVD player did nothing for the injured seaman. On a day's pass from the hospital, a visit to the strip club across the tracks did nothing to stir the young man out of now depressed state as he confided "I'm worried Web ……………………..I'm scared that I'll never be able to get it up again!" Web played the role perfectly, patting Tom on the back and advising "What's yer fantasy, man? Everyone's got fantasies! Ya can tell me! Shit, I've always had this fantasy boning my high school teacher that I had in my senior year! Damn, she was a real hottie …………………..went to bed every night dream'n of having her long sexy white legs wrapped around my black ass!"
Feeling a sudden stirring in his loins, Tom gulped and blushed a bit at the thought of his shipmate wanting to fuck his white high school teacher. Then the thought of his lovely wife in the arms of Mr. Mosely, like her teasing letters had turned him on, came back fresh into his memory. Closing his eyes, Tom thought of the snapshots Michelle had taken just to be naughty and send to him in her love letters.
And there was one letter where Michelle had mentioned that there was a new paperboy on their route ……………..a black teen …………………….who Michelle had put in the letter 'Eyed me up and down when I went to get the paper at the front door when dressed only in my negligee!' Tom knew that Michelle was just playing and teasing him as she would never go out of the bedroom without a full robe covering her. The thought of his lovely wife in the arms of a black teen or man had the feeling coming back where it counted the most.
Web could see the excitement coursing through Tom Conners, knew that he was now fantasying about all what his beautiful wife had teased him about during the many months at sea. "Ya ever dream about catching yer purty wife in bed with another man, Tom?" Web asked. Seeing the look of apprehension on his shipmate's face, Web quickly added "Hey, man ……………….I know yer wife would never do that to you! Jist asking if ya ever fantasized about it ……………………..cause most married guys I know can't help but gitting turned on thinking about it! Shit, yer only human ………….ain't ya, Tom?"
With his shipmate hitting the nail right on the head, not knowing that his personal mail had been read, Tom nodded and advised "Yeah, when you mentioned about fantasizing about getting it on with your high school teacher, it brought back a fantasy I've had of catching my wife with another guy ………………………a black guy! It gave my nuts a bit of a stir …………………….I felt some feeling down there between my legs ……………………I might not be dead after all!"
Web smiled, advising "Well, now that ya've got that feeling coming back some, ya jist keep at it till yer back in the saddle again!" Letting Tom get some rest, allowing him time to fantasize more about that lovely wife of his, Web went back down to the locker room. In the privacy of the adjoining john, with pictures of the lovely beauty spread out from the nice sophisticated beauty dressed elegantly to those where she wore those naughty panties to tease her husband, Web wrapped the pair of lacy panties around his rigid black boner and moaned "Soon, sweetie …………………………ya and I's gonna give her hubby a show to git him back to being a 'man' again!"
Having intercepted the call placed by Michelle Conners to her husband, Web had introduced himself "Mrs. Conners ………………..Michelle ……………….this is Web Carter! Oh, good ……………………Tom mentioned me to ya! Maybe later we should talk some …………..just so I's can fill ya in fully on Tom! Ya know how he is ………not wanting to worry ya and all ………………………just the way it is with him! He'll be okay though ………………………just needs some time and understanding! Hold on, he's rounding the corner in the wheelchair right now!"
Having helped placed calls home early on following the accident, Web had the number down pat. After the conversation ended and Tom hung up the phone, Web went off to place a phone call outside to his shipmate's lovely young wife. During that phone call, he advised her as to what was getting her husband down in the dumps and feeling depressed. "Well, Michelle …………………Tom's so afraid to tell you the full extent of the injuries he sustained! Doctors tell him that it'll just take some time ………………that some of it is mental and being afraid of the worst!" Web advised.
Then Web added that "Think it best ya not bring up the subject …………………let Tom come out from his side! I've been trying to encourage him as best as I could ………..to have him do the things that might stimulate him some …………………guy things ……………..ya know what I mean! And I think it's starting to work cause just yesterday he got some feeling back! Renting some adult films for him to watch, even taking him to a strip club did absolutely nothing!"
For Michelle, she had suspected all along that her husband was keeping something from her just by his avoiding the subject of being alone together to make love once again! Now his shipmate had confirmed it all for her, that Tom was afraid the injuries may have permanently affected his ability to perform as a 'man' ever again. "But Web, I must be there with him, to reassure him that the main thing is that he's alive and I have him for the rest of my life! The ………………..the ……………..what he's concerned about means nothing to me ……………………..I just love him so much!" she stammered out, not wanting to use the words of sex or lovemaking to a man she'd never even met before, even though Tom had told her how much a help he's been.
'God …………………..hearing that sweet thing's voice was like heaven itself!' Web thought. In talking to her, the sweet young wife was just as he had imagined, so sweet and innocent ………………………so afraid to talk of sex in any way! He had known all along that her teasing letters and provocative snapshots were done in mere fun and to keep her husband from getting depressed out at sea. Also that the young beauty had not intended on those items, and especially that of her perfume scented panties, would be viewed by anyone else other than her husband.
Having reassured the lovely Mrs. Conners that it'd be best not to attempt to console her husband much less let on to the fact that she knew of his 'manhood' worries, Web's devious mind was laying the ground work that would pave his way right up into the sexy little bitch's hot panties. When Tom's wife inquired as to what had given her husband the needed stimulation, Web played it coy in telling her "Well ………….Michelle, I ……………….it's a bit awkward y'know …………………….never having met you as yet ……………………………let's wait till we meet and get to talk personally ………………….cause it's kind of a guy thing!"
Laptop computers readily available for hospital patients capable of using their hands, apparently good therapy and for occupying a patient's time the way the hospital saw it, Web saw that Tom Conners had the use of one. Knowing of a couple of sites that was heavy on cuckold stories and pics, once Web pulled them up, Tom Conners was on the laptop throughout the day and night. Keeping Tom company, Web saw that the stories that were tantalizing his injured shipmate most was of a cuckold white husband watching his lovely white wife having an affair with a black guy.
Having the knowledge of the teasing letters and snapshots Tom's lovely wife had been sending him over the months, Web knew why those types of stories were a turn-on to the injured seaman. Web advised Tom of getting a turn on reading such sex stories and his shipmate admitted that reading the cuckold stories was the most exciting ones for him, though not specifically confessing that the black stud/white wife ones were the hot ones for him.
With all the time to kill, Web tested the waters by asking if Tom had ever worried about leaving such a gorgeous young beauty behind while off at sea for months at a time. Having befriended Tom to the point where the shipmate would now reveal some confidential items, the young husband unwittingly confided with Web that he had never been unfaithful to Michelle and was certain that his lovely wife would never cheat on him. And then, after a bit more prying, Web learned more of Tom's fantasy when his shipmate advised that once, at a wedding reception, another guy made a pass at Michelle.
On that occasion, Michelle was a bridesmaid, a bit tipsy and too naive to realize the guy's true intentions. That guy, dressed in a tux as he had ushered at the wedding, was the bride's older brother whom Michelle had never met before. The bride's brother had even persuaded her to slow dance with him. With it being a wedding reception, thinking it was all in the spirit of the event and especially since it was the bride's brother asking her to dance, Michelle had not wanted to do so as Tom was a guest in the audience. But she reluctantly complied.

Very interested at this point, Web prodded Tom for more details. As she shipmate continued on, Web discovered that at first Tom was angry and jealous as he began to make his way across the reception hall to cut in. But then Tom advised him of stopping right in his tracks upon seeing his loving young wife in the arms of another man, naive to the guy's ulterior motives. "The bastard was pressing his crotch against hers, his hands drifting down to her ass! With Michelle tipsy from all the champagne, the bastard was turning on the charm, distracting her with idle chit chat!" he was advised.

Web's interest was piqued as Tom provided more details the event, confessing that he found himself becoming sexually aroused in seeing the cunning leach maneuvering to take advantage of his beautiful young wife. Tom admitted wondering to just how far the guy would have taken it. He had wondered if the guy would plied Michelle with another drink or two, then tried to whisk her off the dance floor to a place where he could have pressed his advantage.

Tom explained that he knew Michelle would never have willingly cheated on him, but being so innocent and a bit too tipsy to think straight and caught up in the moment, he wondered just how far the guy might have gotten that night had he not finally interceded. He admitted it was an unexpected thrill to see another man make a pass at Michelle. Although it was the one and only time such an incident occurred, Tom confessed that he often thought about that night and that it still gave him a wicked thrill.
In the long drive to the town where Tom would be recuperating, the home that his wife had inherited from her parents, Web cunningly prodded Tom for intimate information about Michelle and about their sex life. High school sweethearts, Tom had joined the navy in hopes of later attending college through the military benefits provided, while Michelle had first gone to a community college and then on to the university for a degree in fashion design. Married just over a year, Web learned that his shipmate truly trusted his lovely wife and that she was quite an innocent young woman.

Having prepared herself to see Tom arrive in a wheelchair, as his shipmate Web Carter had informed her, Michelle braved herself to welcome her husband home and was determined to not show and distress. She was thankful that his shipmate had called her to forewarn her that Tom was in a wheel chair and that Web Carter had generously offered to drive him all the way home. Having later talked with her husband, Michelle had readily agreed that Web Carter would be their houseguest for a few days. From talking to her husband's shipmate when he had called, Michelle knew that Web Carter was black but never had she encountered a man with coal black skin, nor anyone of such an imposing size.

Although Michelle did not consider herself a racist, she'd had a very sheltered life, with rather limited exposure to blacks. As she politely smiled and extended her hand to greet Web and to thank him for his generosity in looking after Tom, Web sensed a twinge of revulsion in the young beauty as he shook her lovely petite hand. It was late afternoon that her husband and his shipmate had arrived to the countryside home just a few miles from the downtown area that her parents had left her, a nice serene place for Tom to recuperate from his injuries.
Following a nice dinner, Tom was obviously tired from the long drive plus feeling drowsy from all the medication he was taking. With Tom retiring to the spare bedroom, a suggestion that had been made by Web during the drive, it would serve as a means as not to disturb his wife nor feel the pressure of trying to prove that he could get it up and make love to his beautiful wife. It was the perfect idea Web had dreamt up, thus clearing the way to have the lovely young wife all alone in the master bedroom with the hopes of his paying her a visit there.
With Tom Conners fast asleep, Web took a beer offered by the young wife as she sipped on a cup of hot tea. Web could sense the beauty's nervousness as she was now alone in the room with him. Oh, he wanted to grab her and drag her to the master bedroom and force himself between those long sexy white legs but he was game-hunting here and the thrill of the game was at hand. Confident, Web held himself in check as he figured that it was just a matter of time before seducing the sexy young wife and screwing the daylights out of her.
"Web ………………when you called me to tell me of Tom's concern on recovering from his injuries ………………………..you know …………………getting some feeling back! You did mention that you were helping him along that line of recovery and …………that you found Tom responding to something! Have ……………………has it help Tom further?" Michelle asked, unsure and hesitant on using any sexually explicit terms.
Web could see how nervous Michelle Conners was at the topic of sex and merely played along, acting the pure gentleman not using any sexually explicit terms also. "Michelle, it's really difficult to put it into words ……………………especially as wez just met ……………………..I's jist don't wanna shock ya! By chance, are ya knowledgeable at using a computer?" he asked. Having been told by Tom how his lovely wife used her computer daily for college, sending him emails daily, Web figured a picture was worth a thousand words. 'And there's quite a few x-rated pics ya'll be seeing, sweetie!' he chuckled to himself.
With Michelle responding that she was quite adept with using a computer as much of her research was done on the internet, Web nodding over to where the laptop computer was, on loan from the hospital as he was still technically assigned there till he returned to duty. "Tom was on it constantly at the hospital before we made the drive back! If ya can get the directory of the sites visited, it'll give ya an idea of what providing some feeling for Tom ……………………….where he's most concerned about!"
With Michelle retiring to the master bedroom, Web smiled as he could hear the doorlock click as it was obvious the young wife was afraid of having a surprise visitor in the middle of the night. Closing his eyes, he pictured the lovely beauty as she had been dressed, looking so sexy in that white blouse/yellow skirt and white heels. 'Damn, I's jist gotta git those sexy white legs wrapped around his coal black ass and having her heels spurring me deeper and deeper into her hot little twat!' he thought.
In the privacy of her locked bedroom, Michelle could feel the beating of her heart as she anxiously turned on the laptop computer. Able to connect up to the internet by plugging into the data line that had been installed in the home, Michelle found the directory of the last fifteen sites that Tom had gone to. Most apparently were offshoots from the main page of the website entitled 'cuckolds.com'! Clicking onto the last site visited by her husband, Michelle sucked in her breath as it was apparently a sex story enhanced with rather provocative photos.
She swallowed as the title of the story read 'Forced to Watch'! Seeing the photo below the title, it depicted a white male tied up in a chair in the background while watching what was taking place on the bed before him. On the bed was a beautiful woman …………………a white woman being possessed by a black man. 'My God …………he's as black as Web Carter! He's so black ………………..his body glistens from the light!' Michelle thought.
Reading the story, about the man tied up and forced to witness his wife's rape, Michelle thought 'Tom enjoys reading this type of smut? Surely ………………….………Tom wouldn't something like this happening to me ……………………………..or would he? Would Tom get himself all excited ……………………………..seeing me stripped naked and having a black man put …………………….his 'thing' in me?' No sex for the past six months, Michelle found herself getting turned on by the story as she squeezed her thighs tightly together as her juices began to leak out of her slit and into the crotchband of her panties.
Up the next four hours sitting on the bed and reading each of the stories, Michelle found out what a 'cuckold' was all about from the general theme of the stories. 'I love Tom so much! And I know he feels the same about me! But ………………..but does Tom really would like to see me in another man's arms? Does he really want to see me make love to another man …………………….or is it just a fantasy he wants to merely dream of?' she had to wonder.
The next night, with dinner planned at a plush restaurant, it was the perfect opportunity for Web to implement the next phase of his plan, commenting that it is a shame to not take advantage of the music and dance floor and asked Michelle if she cared to dance. At first the lovely wife blushed and declined, but as Tom grasped her nearby elbow and was pushing her up from her chair "C'mon, dance with Web ………I hear he's a fantastic dancer! He's needs to get back in the groove after six months at sea!" With no choice at this point, Michelle shivered as Web's large calloused hand captured hers and was pulling her towards the dance floor.
Tom doesn't realize it at first but his black shipmate was setting up a replay of the erotic encounter at the wedding reception, watching his wife in the arms of another man. With three drinks consumed, far more that the normal one she would have on any occasion, Michelle could not help but feel masculine power in her husband's black shipmate. She shivered at the realization that she was in the arms of a black man for the very first time, bringing the mystical question of black men rushing to her mind.
Holding the succulent beauty in his arms, Web felt his cock give a lurch in pants, wishing that he could tear the bitch's clothes off right there and raping her right in middle of the dance floor in front of everyone. As the slow dance commenced, Web decided it was then to play his cards by advising "Ya know why Tom was so insistent on ya dancing with me?" As the beauty shook her head 'no', Web advised "Remember that wedding where ya's was a bridesmaid and got hit upon on the dance floor by the bride's older brother?"
Michelle gasped in shock at the mention of that wedding, recalling how the handsome fellow had tried to hit on her and how she was relieved that Tom had finally cut in to dance with her. She had merely thought it being a fortunate time for her husband to arrive, and that it was finally a chance for her husband to be alone with her during the wedding reception. Now Michele was listening intently as Web told her "Tom told me that he was going to cut-in much sooner but held back as he got really turned on watching the guy feel ya up!"
Learning this for the very first time, adding in all the x-rated stories she had read the night before, Michelle now knew of her husband's secret lust ……………….that of seeing her in the arms of another man! From the darkness of the dance floor, Michelle found that she could just peer over the top of Web's broad shoulder. She could make out Tom in his wheelchair leaning forward as he intently watched her dancing with his black shipmate. "Ya know Tom's watching us ………………..that feeling of manhood coming back again where it counts the most! Ya've gotta help him, Michelle ………………help him git that feeling back ……………………step in closer to me!" she was told.
Doing as Web had instructed, Michelle shivered at the thought of helping ………….but it was the arousal of her husband that she wanted, not that of having Web press his jutting manhood up into her belly. 'Oh, God ………………….he's deliberately pressing his monstrous 'thing' up against me!' Michelle shuddered. Peering off into Tom's direction, Michelle could make out her husband licking his lips at the moment. Then, guided a few feet to the left where there was an open spot, Michelle felt Web leading her.
"Did you see how excited he is watching us dance close together?" Web asked the young wife. "Ye …………….yes!" came her stammering reply. "You do want Tom to become a 'man' again, don't ya?" he asked. "Of course ……………….of course I do!" Michelle replied. "Good ……………….so let's help him get that feeling once again ………..play along with me, okay!" Web advised.
But upon responding "Okay!" to Web, Michelle immediately regretted it as she felt his large hand leave her waist and slowly move down to cup her asscheek. With her back to Tom, Michelle could only imagine what a contrasting sight Web's ebony hand made upon her white skirt. With Web placing her right hand up onto his shoulder, her husband's shipmate now had both hands upon her backside and was groping her ass. Not only was it a scene for the benefit of her husband Tom but others on the dance floor couldn't help but stare at her and Web.

Embarrassed and flushing a beet red as she made her way back to the table, Michelle was greeted by the wide-smiling face of her husband who advised that he had just ordered a new round of drinks for all of them. "Didn't I tell you Web's known to be the dancer on the ship! I know how much you enjoy dancing so I couldn't resist seeing the two of you out there, honey!" her husband advised. Looking out towards the dance floor, Michelle swallowed at seeing how clearly visible everything was from their table.
Though Tom had encouraged her to go out on the dance floor with Web once again, Michelle politely declined and advised that she had more than her fill for the night. 'My, God ………………….he wants me to go on the dance floor with his brazen shipmate and have everyone ogle us! The way everyone was looking at us ……………………….I could hear them whispering 'Look at that cheap white thrash ……………….she's nothing more than a slut!' I can't blame them ………………letting Tom's black shipmate grope me like that!' she told herself.
Back at home, after downing that 4th drink, Michelle needed yet another to steady her nerves and try to block out all that had taken place on the dance floor. Accepting the drink from Web who had gone to make them at Tom's suggestion, Michelle gulped down half of it immediately. This was the most alcohol she had ever consumed on one occasion and she quivered some at the potency of the one Web had just made for her. Deep down, her mind told her that her husband shipmate was quite devious and that 'He's obvious plying me with drink thinking that I'll be an easy notch on his headboard!'
Then, Michelle shivered as Tom announced that he was turning in for the night but then said "Michelle, all the stars are all out tonight …………………..you should show Web what living out in the countryside is all about ……………………….take him out where we stroll at night!" With Web chiming in "Gosh, I'd sure like that ……………..where I grew up it was always overcast with clouds and it was rare if ever having a clear night where the stars were out!"
With Tom wheeling himself as Web held the back sliding door open, Michelle gasped as her husband's shipmate grasped her hand in his. As she tried to pull her hand out of his, Michelle heard Web advise "He's watching us …………………….getting excited in seeing his black shipmate hold his beautiful wife's hand!" Nervously walking hand in hand with her husband's black friend, she found Web stopping and advising "We don't want to go to far, do we? Ya know that Tom is watching from the bedroom window, don'tcha? C'mon, let's give Tom that feeling once again!"
With Web's strong black arms wrapped around her trim waist, Michelle struggled but was unable to get out of his grasp by prying his hands apart. "Please …………………….please, Web, no ……………………….please stop …………………………..please stopppppppppp!" she whimpered softly, knowing that her husband was watching and not wanting him to think she was being assaulted. 'Why not? Why not let Tom know I'm being assaulted? Do I want him to think I want this?' her confused mind asked.
Full moon and all the bright stars out, it looked like daylight was upon the couple in the backyard as Tom gazed out the bedroom window. Web could make out that Web had his muscular arms around Michelle's trim waist, that his black shipmate was nuzzling at her neck. Heart pounding, cock pulsating and growing steadily for the first time since the accident, Tom watched and Web's hands moved up to cup Michelle's breasts.
"Ooooooooooooo ……………………….ooooooooooooooo …………….ohhhhhhhhhh!" Michelle moaned as Web began thumbing at her budding nipples. Then, seeing a slight movement in the darkness of the spare bedroom where Tom was sleeping, Michelle knew that her husband was taking all of this in. With Tom a smoker and apparently having lit one up, the small orange glow dot coming from the window left no doubt in her mind as to her husband watching. Feeling the bulge in the small of her back, Michelle could believe the size of it. Maybe due to the unbelievable situation she was in, accompanied by the amount of alcohol consumed, Michelle reached back and squeezed at Web's tremendous hardon.
The groan of pleasure from the man behind her, as she squeezed his hardon and traced it length, brought Michelle back to the reality of the situation. The hands on her breasts weren't holding her firmly as Web was enjoying playing with her budding nipples, allowing Michelle to bolt free and make a quick dash back into the safety of her home. Opening the sliding door, she quickly ran through the kitchen, down the hallway and into the master bedroom. Locking the door behind her, Michelle then was able to breathe a sigh of relief.
Turning on the bedroom lights, Michelle looked at herself in the mirror, sucking in her breasts as she observed the two buds pointing through upwards through the thin bra and blouse that she was wearing. Heart pounding, Michelle changed out of her clothing and slipped on her negligee, then got into bed. Flicking off the lamp on the nightstand, she lay there in the dark with her mind playing over the events of the night. Hands under her negligee, her thumbs on her still budding nipples brought back the aroused feelings that Web had caused in the backyard.
The next night following dinner, Michelle went to get dessert was preparing dessert as Web took out the tray of coffee cups. What she did not know was that before taking the tray out, Web had poured a vial of potent Spanish Fly into a cup of coffee and set that cup where she was seated. He then returned to help with the desserts and stood next to the nervous young wife. Web then whispered "On the way back to the doctor, Tom saw one of his buddies and bought some stuff from him! He told me it a drug that loosens one's inhibitions a bit …………..nothing too potent …………just to let one loosen up! And he just poured a dose into your cup of coffee!"
With the kitchen sink visible from where Tom was seated, Michelle had stood frozen to the spot after hearing what Web had to say. Frozen and not able to move, not even when Web boldly reached over to cup her ass and fondle her. "I's jist wanted to warn ya, Michelle ………………..before you drank from that cup! Don't really know how it'll effect ya if ya drink it …………………….jist know that Tom's gitting a charge out of it! Maybe he wants to see ya let it go a bit more ………………..beyond last night in the backyard with me!" he advised her.
Seated back at the dining room table, Michelle didn't know whether to spill the coffee accidentally or what she was going to do with it. 'Tom drugged my coffee! He wants me to loosen up some ………………let my inhibitions go …………………..maybe to the point where I let his black shipmate touch me even more than he did last night!' she thought. 'Do you want Web's black hands touch you so intimately like last night? What would it feel like if he had slipped his hands up under my blouse and bra .................hands on my bare breasts?' she wondered.
Was it to please Tom, or to experience having Web touch her bare flesh, or both? But whatever it was, Michelle took a large sip from her coffee cup, then another large one. Web smiled to himself, knowing he had pulled a coup here as Tom was not aware of the fact that he had slipped some Spanish Fly into his lovely wife's coffee. On the drive back from the doctor's, Web inquired if Tom got a good view of his wife being felt up in the backyard.
"I tell ya, Tom ……………………..yer purty wife sure got scared when she reached back to feel how big and hard my boner was! She went and found out that myth about black men is really true!" Web taunted his shipmate. "If'n ya don't want me to make a move on that purty little wife of yers, jist say the word and I's won't try a thing!" he advised. With Tom remaining silent, it was as if he had just given Web his blessing to try his luck once again. Only Web was not going to depend on alcohol or luck this time. He was going to have her climbing the walls once he slipped some Spanish Fly into her system.
Coffee drained and sipping on another cup, one not spiked this time, Michelle was nearly squirming in her seat when Tom made his departure for the night, with Web assisting by wheeling him down the hallway. Having taken the dishes to the and leaving them there, Michelle was about to rush down the hallway and into her bedroom as squeezing her thighs tightly just didn't seem to be able to quell that nagging itch between her legs. 'Oh, God ……………………why did I drink that cup of coffee? What did he put in there?' she shuddered.
Intercepted by Web as he returned from Tom's room, Michelle shivered with fear yet taking comfort in the touch of her husband's black shipmate. "What ……………what was in that cup of coffee? I ………………..I feel so unusual ………………….like never before!" she quizzed. "I really don't know! Why'd ya take it ……………………I warned ya about it! I was shocked when you drank the coffee ………………….it was to please Tom, wasn't it?" Web inquired as the young wife nodded a 'yes'.
"Tom's not in bed yet, he's sitting in his wheelchair near the door. He's expecting me to escort you to your bedroom now that ya've drank down all that spiked coffee. He wants me to make a move on ya …………….in the master bedroom ……………………but ya go as far as ya want to ………………….call it quits like ya did last night!" Web advised. Tom was aware that Web was about to make his move but was totally unaware of the Spanish Fly that had been slipped into Michelle's cup of coffee.
As the agitated beauty panted in heat and unsure of what to do at the moment, Web pulled out a black and gold foil packet from his pants pocket and began fingering it before saying "Tom gave this to me in the bedroom!" "What ………….what is it?" Michelle innocently asked. Web just loved hearing the gasp she emitted when he replied "A condom!"
"Just ……………….just an embrace in the bedroom ……………………just for Tom's sake!" Michelle advised as Web placed an arm around her waist, pulling her close to him as he escorted her to the master bedroom. As they entered the master bedroom, there was the unmistakable sound of a door being slowly opened. Embracing the young wife, licking at her earlobe, Web whispered "He's watching us! Ya heard the door open, didn't ya?" "Yes!" she whispered in reply. "Ohhhhhhh, yessssssssssssss!" she moaned loudly as Web nuzzled at her neck while fondling her asscheeks.
With Web's muscular body pressed tightly up against hers, Michelle could only think of one thing, that she desperately needed to quell that awful itch between her legs. Panting for breath, seeing the crack in the doorway of the spare bedroom, Michelle didn't care if her husband came out for a close-up view at that point. "Ya got yerself a terrible itch, don'tcha, sweetie? An itch between those sexy legs of yers that driving ya crazy, huh? Well, Web's got the cure for that, honey …………………….but first we've got to git all yer clothes off!" Web advised.
Stripped of her blouse, then her thin lacy bra, Michelle could only shiver with pleasure as Web clamped his hot lips over a pink nipple and began nursing upon it. Then its twin was being suckled upon and Michelle felt her nipple hardening even more in Web's mouth. Tennis shoes peeled off her feet and tossed aside, Michelle lifted her hips as Web was pulling her shorts and panties down her thighs and off her legs. Garments tossed aside, Michelle withered about naked on the bed as her husband's black shipmate began undressing.
Peering from the now inch-wide crack in the doorway, not knowing of his wife's drugged condition, Tom could not help but to wonder if his naïve and innocent young wife was as faithful as he thought while he had been away at sea. 'Damn, just look at her …………she's no way as naïve as she's always claimed to be! Shit, she's only met Web three days ago and she's buck naked on our bed waiting for him to fuck her!' he thought. 'God ………………..give it to her, Web …………………….give it to the hot little bitch!' Tom mentally cheered his shipmate on.
With the lovely beauty withering upon the king-sized bed, Web pushed her knees apart and announced his intentions loudly "I's still hungry for some dessert, sweetie! Now spread those sexy legs of yers and gimme some of that sweet honey of yers! I's just gonna eat ya alive, sweetie!" Nuzzling his face into her soft golden fleece, Web smiled at hearing her loud moan as his tongue traced the outline of her slick slit.
Never before had she felt anything like this, never before having a man's face right in her sex, Michelle planted the soles of her feet on her bed and arched up as she grasped the back of Web's kinky head. "Nnnnnnnnnnnnnnnnnnnnn ……………………….ohhhhhh ……………………..oooooooooooooooooooo …………………ahhhhhhhhhhhhhhhhh ……………….ahhhhhhhhhhhhhhhh ……………………….oh, Godddddddddddddddd ……………….yessssssssss ……………………….yessssssssssssssssssssssssssssss!" Michelle screamed out loudly as she fed Web the dessert he had been craving for.
Delirious from the mind-shattering climax she had soared to after being 'eaten' for the very first time, Michelle felt that irritating itch returning as she desperately rubbed her thighs together. There was no further thought of her husband watching from the spare bedroom as Michelle no longer cared who or how many people could be watching. Withering upon the bed, knees pushed wide as her husband's shipmate was now rubbing his blunt cockhead along the outline of her slit. "Oh, God ………………………oh, God …………………….fuck me ……………………..fuck me, Web ………………..fuck me!" she cried out.
From the spare bedroom, seeing what his shipmate was doing to his lovely wife, Tom could only wonder about his so-called innocent and faithful wife. Were those teasing letters about her and the gardener really true? Seeing his shipmate lean up, hand on his cock to guide it up and down Michelle's slit, Tom's jaw dropped upon seeing the size and length of his shipmate's wang. 'Damn, he'll never get it into Michelle! Absolutely no way in hell!' he thought. But then, he wanted to cheer Web on with 'Fuck her ………….fuck her good ………………..fuck her brains out!'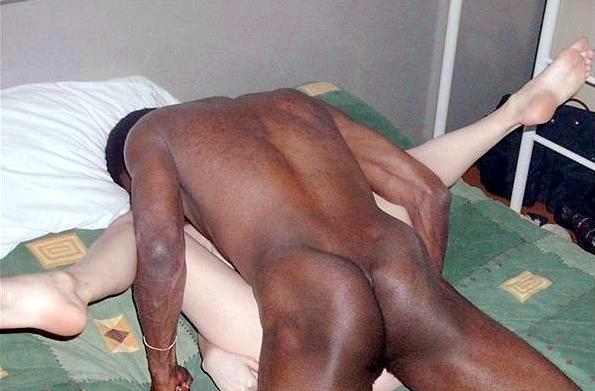 "Ohhhhhhhhhhhhh ………………………….Godddddddddddddddddddddddddddd ……………………………..too biggggggggggggggg ……………………….you're too bigggggggggggggggg! Stop ………………………….stop …………………….no more ……………………no moreeeeeeeeeeeeeeeeeeeee!" Michelle cried out in panic as Web forced three inches of his bloated blood-filled shaft into her ever so tight cunt. But those three inches of cock were helping put out the fire between her loins. "Nnnnnnnnnnnnn ………………………..nnnnnnnnnnnnnnnnnnnnnnn!" she shuddered as Web was intent on pushing in the other ten long inches of black meat into her.
Tom Conners could hardly breathe, his mouth wide open in awe as he watched his beautiful wife being fucked by his black shipmate. With his wife's trim white legs spread wide, Tom observed Michelle raise her legs, her leg muscles becoming taunt as her toes curled while more and more of the lengthy cock disappeared into her petite body. 'My God ………………..she took it all ……………………….all of it ………………damn …………………….what a fuck'n whore!' he cussed.
As the thick cock began slicing in and out of her agitated sleeve, Michelle was finally getting that irritating itch scratched. Clutched at her black lover, Michelle arched up to meet his lengthy thrust so it was in her to the hilt, then wrapped her legs around him and locked her heels together. "Oh, God ……………………yes …………………………yes …………………..ohhhhh, yessssssssssss ………………………….fuck me ……….fuck me …………………..fuck meeeeeeeeeeeeeeeeeee!" she chanted, rubbing her slit on the probing shaft to scratch that itch.
It was an absolutely wild fuck as the two lovers in the master bedroom went at it like barnyard animals. Tom was absolutely amazed at the scene in the bedroom that he shared with is beautiful wife. Only now it was occupied by his lovely wife and his black shipmate, possessor of a cock that was absolutely amazing in length and thickness, along with its staying power. Cock glistening on its appearance out of Michelle's twat, slick and wet from their fuck juices, Tom began handling his own erection which meant everything at that point.
Hearing the bed thump against the wall as the fuck speed increased threefold, only then did Tom realize that his black shipmate had not taken the precaution of using a condom as promised if he got into Michelle's panties. "Oooooooooooo ……………….cumming …………………….cumming …………………….I'm cumminggggggggggggggggggg!" Tom heard his wife squeal, seeing her body quiver uncontrollably as she clutched her black lover tightly with her arms and legs. And then, with Web fully embedded in Michelle, Tom observed the muscles of his shipmate's body become taunt, assheeks quivering to make it evident what was now taking place.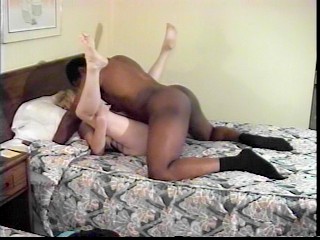 Tom knew that his lovely wife was being bred by his black shipmate at that very moment. As for Michelle, Tom suspected that she was either oblivious or just didn't care that Web had worn no protection in their mating. Peering down to look at their union joint, Tom could see no leakage at all of the gooey jizz his big muscular shipmate had spewed up into his wife cunny. The thick cock was now serving as a plug, keeping all the hot roe stored up in Michelle's fertile womb.
Seeing Web's muscular body collapse upon Michelle's petite one, cock still plugging her twat, Tom smiled at the fact that he too had cum. In fact, he had cum at the very same instant that Web was shooting his wad up into Michelle's womb. 'God, that was so fucking fantastic! What a turn-on! I've dreamt about it but never thought it'd ever happen ………………..seeing Michelle with a black cock stuffed up her tight little twat!' he thought. And watching another man seduce his wife had given him a hardon once again.
With the petite body trying to move under him, hands on his upper arms pushing up as her thighs and hips nudging at him, Web thought she was trying to push him off. Worried that she was having trouble breathing due to his heavy weight upon her petite from, or that he was hurting her in some way, Web proceeded to lift his weight up from her. In the process, several inches of his still long but now softened cock slipped out of her clasping cunny. But then her arms clamped around his neck with she wrapped her legs around his ass, as Michelle desperately pleaded "No ………………..no, don't pull out ………………………..fuck me ……………………………..fuck me again, Web!"
Later, as their third fuck session was nearing an end, Michelle swooned after having climaxed once again just as Web was shooting more of his hot jizz into her womb. It was then that she opened her eyes slightly, seeing that Tom had quietly left his room and was peering around the corner for a closer viewing. Their eyes made contact and they stared at one another. As Web's body convulsed a final time, Michelle stroked his back, pulling him deeper with her heels all the while making eye contact with her husband. Then it was the coup de grace as she continued staring at her husband, panting out "Fill me, Web …………………fill me with your seed! Tom wants me to have a baby ……………..I want your baby!"
Making breakfast the next morning, Michelle shivered as Web snuck up from behind and cupped her breasts that were covered by the robe she was wearing. As Web pulled the sash to her robe and was about to peel the robe from her shoulders, Michelle panted out "No ………………..Tom's coming for breakfast …………………….I just called him!" But then Web replied "Bet he'd like to see me fucking you here on the kitchen floor than eat breakfast, don't you think?" With Web's hands caressing her body, Michelle was now at his beck and call.
With Web's help in accompanying him through all the physical exercises, Tom discarded the wheelchair in less than a week and Tom could slowly get about with a cane. Swimming exercises and gym workouts daily had done wonders for Tom's recovery and the prognosis was very good that he could return to active duty by the end of the 30 day leave that he and Web were on. Still, Tom had not made his return to the master bedroom as yet, wanting to be able to get around without a cane and being certain that he could perform in bed once again. He was getting a lot of practice in getting it up each night, especially with Michelle entertaining his shipmate in the bedroom.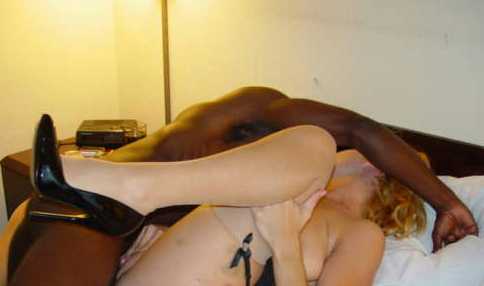 Ten days before the end of the leave, Tom had cast away his cane and declared himself fit to return to the master bedroom, much to Michelle's dismay. Michelle had come to look forward to fucking and sucking Web's lengthy black cock and now she would have to be satisfied with Tom's 7 incher. In bed that night, Michelle was happy that her husband had felt that he was a 'man' once again …………………..getting himself up and into her! But Michelle did not let on as to how high and dry Tom had left her. A dozen strokes in her horny twat only served her get to primed and ready to go.
Getting up in the middle of the morning, Tom slipped out of bed to make his way to the bathroom to relieve himself. About to return to bed, he blinked his eyes to get accustomed to the dark. Looking over at Michelle's side of the bed, it appeared empty to him. Reaching the bedside, he reached over and found that it was indeed empty. Slowly making his way down the darkened hallway, Tom stopped at the open doorway to where Web was sleeping. There he could make out the contrasting forms of black and white. Tom guessed that his lovely wife was sleeping with her black lover as she did each night of the past two weeks, her arms and legs wrapped around him with his cock buried up her cunt.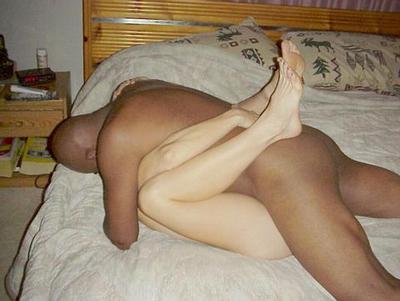 Nearing the end of the nine month tour that Tom and Web were shipped out on, Tom looked at the recent email from his wife, entitled 'Hi Da-Da!' In the email, Michelle relayed that she didn't want him to worry while at sea and thus she had not informed him of being pregnant. Then it read "But as all turned out well, here's a few pictures of our new borne son 'Webber' ………….born 5/13, 21", 7 ¾ lbs.!" The name given their son gave Tom a shudder. Pulling up the pictures, it was quite obvious that Web Carter was the baby's real father.

End of Story.