Seduced Sales Agent - I
(m/f, i/r, n/c)
by
Black Demon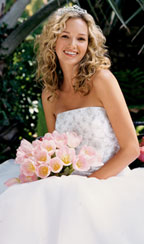 Ms. Deanna Williams
____________________________________________________________________
If you find sexually explicit reading offensive please leave now. We do not condone
trying any of the stories with in, and we are not responsible for what you may do.
You must be 18 or 21 in some states to view this material, if you are not please turn
and go now. If you can't agree to these terms please leave now. Enjoy the story.
____________________________________________________________________
Deanna Williams loved the fresh air of the fall and the breeze from the gulf. Shaking her long blonde hair about, she looked at her sparkling diamond ring, for she was soon to be wed to her fiancé Drew Hollington. She then checked her folder on the property fact sheet again, wanting to be knowledgeable on all aspects of the property. She had shown this property once before to this potential client, who had shown some interest but then had to go out of town for a week. She had met this client merely from receiving a call from him, in response to an ad she had placed in the colorful real estate magazine, covering the entire city of New Orleans. Deanna however felt a little uncomfortable with this potential client, perhaps because he was black and she had not had much contact with blacks. She was not prejudiced against blacks, had made friends with some blacks in school but this was her first business dealings with a black man, a 6'5" black man of about 250 lbs.
Deanna thought hopefully that this potential sale would come true. She could use the commission, as she had spent most of her savings on the upcoming wedding. As commissions fluctuated a lot each month, Deanna earned extra money as a professional model at her uncle's studio. Her fiancé had also expended most of his savings for the wedding and honeymoon trip. She thanked the stars for spending the extra money on advertising in this particular magazine, with top quality color pictures of the properties and also a color picture of her at the top of her page. Both she and her fiancé were a bit worried after seeing how fast the savings went for the wedding. A sale now would assure a large commission upon her return, allowing her and her husband to totally enjoy the honeymoon.
The magazine ad had really been the key for Kareem Thomas' initial call to see the place. Little did Deanna know that it was not the picture of the property that prompted the call but the picture of herself in the magazine. When Kareem first saw her picture, his cock stirred in his tight fitting pants. "Man, I'd sure like to have her squirming on my ole black snake! Wonder if she had anything like this before, knowing full well she had not from her naïve looks. Man, she looks like an angel and so innocent looking! I swear, this babe looks like a teenage beauty queen! She looks like she's sweet sixteen!" he thought aloud. And with that, he had placed the call.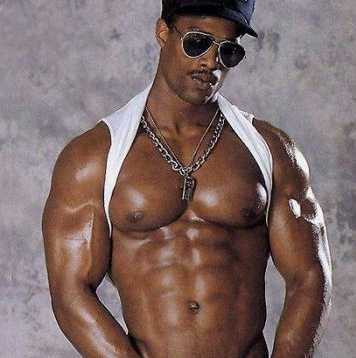 On the first meeting, Kareem put on some nifty dudes and brought one of his bimbo call girls with him, having her pose as his sweetheart. Kareem had instructed her to wander about the house while he spent time with the white beauty. This scheme had worked, as Deanna's apprehension could be seen when Kareem's muscular black body got out of the car. Deanna felt relieved to have another female there, not mattering if that female was black or white. Deanna just felt more comfortable, having another female there, instead of her being alone with this huge black man. The thought came to her mind as to whether it was true what they said of black men.
The home for sale was a brand new executive model on display, with various decorators placing their works and furnishings in the model. The model would be sold as is or there were two other models to choose from but were being shown without the nice furnishings.
Deanna was excited that the prospective client expressed his interest in the display model with all the furnishings. The price of $550,000 did not faze him at all and he indicated that he would pay cash if he decided upon it. Seeing how well he was dressed and the fancy sports car he drove, Deanna did not question his ability to pay. Looking at his business card, it indicated he was the owner of a trucking firm located on the north side of town. Little did she know that there was no such trucking firm, just the impression the expensive business card eluded to. The fancy sports car was loaned to him by his buddy who was out of town for the month. The fancy suit served him well for his job, that of pimping on the north side of town each evening. Kareem would be lucky if he could qualify for a loan to buy the living room furniture on display, much less the entire house, as he only dealt in cash and very little showed on his income taxes.
The house showing unknowingly revealed more than Deanna would have wanted any stranger knowing, especially to a lusting black male. When Kareem commented on the beautiful picture of her in the magazine, Deanna blushed and revealed that it was a photo taken for her sideline job as a professional model. And that she was trying to earn as much now to cover the cost of the upcoming wedding. As Deanna had led the way upstairs, she was unaware of the reaction behind her. Kareem stared at her long slender ivory legs, encased in her slim white heels.
Unknown to Deanna, her follower was stroking his cock through his pants and cranking his neck to get a nice view under her skirt. Kareem had sized up the lovely blonde to be about 5'3", about 115 lbs., but she sure looked young. In chatting with her, Kareem learned the beauty was 23 years old. Had he not learned that, he'd have sworn she was 16. What a young beauty, just what he lusted for. A young petite blonde to have squirming on his long black snake of a cock. With her desperate to earn money for her wedding expenses, as a young real estate agent and part-time professional model, Kareem knew she would go out on the limb to close a deal like this. "God, this gorgeous little babe is going to scream soon! And she's soon to be a white boy's prize! Think I'll borrow the white boy's prize and give him something in return – something like a little black baby!" he mused.
Kareem had quickly noticed the sparkling new diamond ring on Deanna's finger when he met her. But no wedding band as yet. Inquiring, Kareem's cock twitched in learning this young beauty was to be married a week from Saturday. "God, it'd be nice to get into this bitch's tight little panties before the big day! If I get in there, she won't even feel her hubby's little pecker the entire honeymoon. But how do I go about this? Man, what I'd give to have those long white legs wrapped around me! Man, this sweet little thing's going to scream when she gets a feel of my black meat!" he thought to himself.
This sweet young thing was getting his dick rock hard. She looked like a teenage beauty queen. He just couldn't believe she was even over 20 years of age in looking at her beautiful face. The bed upstairs looked so inviting, but Kareem held himself in check rather than throwing the young beauty down on it and raping her right there. A thought had gone through his mind of yelling down to that bimbo to lock the front door, while he raped this sweet thing on the master bed. No, he wanted to deceive her rather than raping her. Deceive her to the utmost.
At the end of the initial house showing, Kareem acted the part of a perfect gentleman and carried out his part of wealth. He told Deanna that he had to go out of town for a week and would be thinking the property over in the meanwhile. Said he would call her upon his return on Thursday and maybe look at he property a final time on Friday, if she could pull herself away from her last minute wedding plans.
Deanna thought quickly, certain that Tina Fleming, her matron of honor and best friend, would see to any last minute details regarding the wedding. She reassured her client that it would be no problem and she was sure she could accommodate his request for a showing on Friday. The wedding rehearsal and bridal shower were both set for Thursday night, leaving Friday free, and Deanna knew she could count on Tina to cover for her.
Being in real estate sales provided many benefits, so long as production was good. With that, a sales person in the business could take off anytime he or she wanted to. Deanna was very diligent though, thankful for the company and the way she was treated. But they understood that her wedding was approaching and did not expect to see much of her during the week. As she did not want to miss the client's call, being away from the office, she unthinkingly gave him her home phone number. The phone number of the bridal couple's new home, a home which the parents of the bridal couple shared equally in the downpayment as their wedding gift. The home for the young couple was in a nice upper middle class subdivision, one that Deanna had loved when she first began to sell homes in it. A community of many young newlyweds and lots of young children, one that the new couple would fit in very well.
The following Thursday, Deanna kept the cordless phone with her as she tidied up the home. A home she would be sharing in a couple of days with her loving husband. Deanna would live there, while Drew remained in his apartment until after the wedding.. Deanna did not want to have family and friends see them living together before the wedding, as her parents were rather old fashion in nature. It would be embarrassing for them and make it appear they had to get married rather than marrying for love. Deanna was naïve but not a prude. In her long relationship with Drew, they had their intimacies, but she had made certain protective measures were taken in their intimate times. Deanna was totally in love with Drew and never gave any thought of ever being untrue to him. But men being men, she wasn't going to let Drew get away with the excuse of 'forgetting' to bring a condom should they become intimate. Thus, she had bought a box of condoms and kept one or two in her purse should such an occasion arise. On Saturday, she would say those vows of love and faithfulness aloud before all in the church. Then, her loving Drew would be in for a treat, in making love to her for the first time without the hindrance of a condom.
Late that afternoon, the expected call came. Deanna was excited that Mr. Thomas was still interested in the property. As Mr. Thomas wanted to see the property again, to see the view at early evening, she readily agreed to meet with him at 6 p.m. Friday. She tried not to think about the commission but the sales price in the $500,000+ range would be a nice starter. This being the furnished model home, the developer was adding on a hefty bonus for the sales person that wrapped up the deal. Since she and Drew wanted to start a family right away, the commission and bonus would assure them financial security as they built their family. The wedding date had been planned based on several aspects, one being that she would be most fertile just about the date of the wedding. What better time than this to start their family than the honeymoon.
The next day, Deanna reviewed the property sheet again. She was a very good sales agent and knowing the property, before showing it, was always a good factor in closing the sale. Being well dressed also played an important part. Though naïve, Deanna knew well enough that a male client was more inclined to go along with her views on the property, especially if she was dressed in a sexy but yet businesslike manner. Having met the prospective client already, she decided to lean more to the sexy side to close this 'big' deal. Thus, she dressed carefully, selecting a matching grey outfit and a pair of heels for this occasion. She omitted the nylons as this was a long dress and also knew that her bare ivory legs attracted men's eyes even more than with nylons on. Once fully dressed, Deanna looked into the mirror. Any man would rather look at her than a piece of real estate. But Deanna wondered if she should dress in this alluring way, especially with her client being a black man, a huge muscular black man at that. But she dismissed the thought in that she was being prejudiced and that was the way she would dress for any male client.
At 5:30 p.m., Deanna drove out to the model home, wanting to get there before Mr. Thomas. She went to the lock box on the door. Using the combination, she got the master key from the box and opened the home. Before going in, she realized it was darker than she anticipated with the fall season. She did a quick tour of the home to be certain all was in order before taking her client through it. Looking in the mirror, she realized the outfit might just be too sexy and thus put on a white knit sweater to cover herself up a bit.
At 6 p.m., Deanna looked out the window to see Mr. Thomas pull up in his sports car. She greeted him at the door, shaking his hand in greeting. Kareem Thomas greeted Deanna, holding her soft hand a moment longer than necessary. He could see the beautiful bride-to-be shiver a bit from his touch. But Kareem's cock began throbbing at the thought of that tiny white hand trying to encircle it.
For half an hour, Deanna showed her prospective client throughout the house. She felt most uncomfortable being alone with this black muscular man. She felt as if his lusting eyes had stripped her of all her clothing and shivered at the thought, glad now that she had covered up a bit. She quickly tried to end the tour of the master bedroom. Being alone in the bedroom, with Mr. Thomas, and the large king-sized bed only brought crazy thoughts to her mind. She was totally in love with Drew but being so close to a black man, she couldn't suppress the thought of what it would be like to have a muscular black man fuck her. Fuck her on the bed a few feet from where they stood. "Oh, God, what if he tries to rape me!" came the horrified thought. Quickly, Deanna led the way to another part of the house.
Back downstairs, Deanna tried her best to sell Mr. Thomas on the sale. But she met with some resistance as Mr. Thomas indicated he wanted to think more on it, probably needing another day or so before making a final decision. Deanna was getting nervous, now it was not with being alone with this man, but at the thought of losing the big sale. She knew the longer a person put things off on a property, the probability rose that he would pass on it. Besides, she was getting married tomorrow and off on a two week honeymoon. In that time, this client would probably end up buying another property from a different sales agent. It was now or never with Mr. Thomas. She was determined to somehow finalize the sale tonight.
Deanna didn't want to put pressure on her potential client but time was of the essence. She was glad when he suggested they go the restaurant nearby and have a quick dinner and drinks, allowing her to go over the property's high points again. Mr. Thomas suggested they take one car as he probably would want one final look after dinner, should he decide to go with the purchase. Deanna was hesitant in getting into his car and suggested they take her car, allowing her to feel safer and more in control of the situation.
For sales dinners, Deanna would normally pick up the tab as an expense. But Mr. Thomas told her from the start it was on him, whether he decided upon the purchase or 'not'. Thus, Deanna did not want to offend him. But with Mr. Thomas picking up the tab, she couldn't say much when he ordered a bottle of champagne. Dinner plus a continuous pouring of the champagne, after dinner drinks, and Deanna was undoubtedly feeling it. She had drank alcoholic beverages before but only in moderation. Now she was way over her limit with a black man that she barely knew. Her hazel eyes now clouded from the effects of the alcohol.
But Deanna was happy now. Mr. Thomas had agreed to purchase the model home. The only change was that he wanted to finance it rather than paying it in cash as indicated earlier. This due to the write-offs he would get from the interest payments on the home. This was a true fact on home ownership and thus Deanna thought nothing of it. Over dinner, she got Mr. Thomas to fill out the loan application with the mortgage firm she normally dealt with. As to the deposit, Mr. Thomas would give her the customary $1,000 check as downpayment and to reserve the model home. But Mr. Thomas wanted that one last look at the home and would write the check there.
Exiting the restaurant, it was obvious Deanna shouldn't drive for awhile. Thus, she gave the keys to Mr. Thomas for the short ride back to the model home. Kareem helped the petite beauty into the passenger seat. Getting into the driver's seat, he carefully placed the extra bottle of champagne he had purchased at he conclusion of dinner. A bottle to celebrate with at the new home. Kareem glanced over at the lovely bride-to-be, licking his lips at the lucious young beauty. Kareem couldn't keep his cock down, anxious to get into the tight panties of this naive little bitch. He'd give her a wedding present she wouldn't forget. A present she wouldn't forget for the rest of her life.
Deanna opened the door again to the model home, carrying her briefcase with her, allowing Mr. Thomas to enter behind her. Going to the kitchen, Mr. Thomas got down two display glasses and popped open the new bottle of champagne. They toasted one another on the purchase. As Deanna had been looking about in the living room when the drinks were poured, she was not aware of the rohypnol that had quickly dissolved in her drink. Deanna's mind was already clouded from the amount of alcohol consumed and this drug would push her over the point of any rational thinking. Otherwise, she certainly would have her guard up when Mr. Thomas asked her to show him the master bedroom again. A toast to the purchase of the property and to each other, sales agent and client clinked glasses and downed the drinks.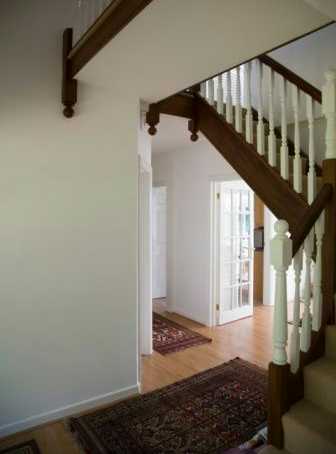 Then Deanna led the way up the stairway for the final viewing of the master bedroom, unknowingly giving the deviouis customer a peek up her skirt. Deanna began to stagger a bit and welcomed the supporting black arm around her waist. The alcohol was obviously affecting her, for she would not have allowed anyone holding her so close except Drew. Her eyes closed momentarily as the large supporting hand moved under her sweater and slowly moved upward upon her grey top. She swallowed hard, trying to continue walking up the steps, shivering as the exploring fingers began caressing the bottom outline of her lacy bra. Just as they reached the top of the stairs, Deanna gasped as a finger moved up to caress her soft nipple. In a second, the unwanted touch made her nipple stand at attention.
With her mind fluttering with reality, Deanna panted "Oh, please …..........…please, Mr. Thomas …................you mustn't ..................….please, I'm getting married tomorrow!" But she was led along into the bedroom by her prospective client. "I just want to have another look from the bedroom, see how it looks at night. Let's see how beautiful the view is!" Mr. Thomas replied, leading the bride-to-be to the large window area. Passing the king-sized bed, Kareem took the briefcase and purse from her hand and tossed it upon the bed. Deanna panted as her client now towered behind her, now both hands were around her, fingers flicking at her aroused buds.
"Isn't the view beautiful? You're getting married tomorrow, aren't you? Going the be the new Mrs. Drew Hollington at this same time tomorrow!" Kareem whispered, calling her by her upcoming marital name that he learned over dinner. At 5'3" the petite young blonde only came up to his chest. He was going to love hearing her scream when he forced his 12" black meat into what should be reserved for the groom-to-be. What would Drew Hollington say now if he could see his precious little bride-to-be, being caressed by a muscular black man on the eve of her wedding day.
The alcohol and the unwanted stimulation caused Deanna to moan softly, closing her eyes she lay her head back against the muscular chest. Her head feeling heavier from the 'roofie' in the champagne. The caresses continued, causing Deanna to moan even louder and began to pant for breath. "Ohhhhhhhhh ………..no!" she groaned, as the grey top was being pulled up. She shivered and groaned "Ohhhhhhh, awwwwwwww………...............stop!", as large rough hands began to crawl up her soft flesh. Now the large fingers crawled under the bottom of her lacy bra, up to her stiff pink nipples, pushing the lacy bra above her beautiful breasts. "Oh, pleaseeeeeeeeee ……...........… please ……........……….noooooooo ….............…you must stop!" she groaned
The aroused little bride-to-be, could only pant in her arousal as the light sweater she had on was removed and dropped to the bedroom floor. Suddenly she gasped as the once gentle black hands tore the front of her grey top open, popping the buttons off. She gasped again as those hands returned to cup her milk white breasts, fingers again flicking her hard pink nipples. Then the front clasp of her lacy white bra was undone and drawn down her arms to fall upon her sweater.
"Oh, God, Mr. Thomas ……….please, you must stop ……..ohhhhh!" Deanna moaned as she felt her long grey skirt being undone. In a moment, it lay puddled at her heels. Now the lovely bride-to-be was only in her lacy white panties and heels. She gasped as an exploring black hand began moving onto the last protective article of clothing, touching her most private spot. A spot that was to be reserved for the handsome Drew Hollington. Deanna began to move her thighs, rubbing her aroused slit together, her juices beginning to flow uncontrollably.
Kareem grinned. Here he was feeling up the naïve bride-to-be, on the eve of her wedding, and she was calling him Mister. He wondered if she'd still be addressing him as 'Mr.', once his ole black snake slithered up her tight groove. "Boy, this little bride-to-be is such a sweet young thing, it's going to be like raping a virgin once I get my ole snake in" he thought. I'm going to make this little bitch scream like hell, gonna give her something to measure her hubby with. Hope the SOB doesn't fall into the open cavern when I get through with his precious little gem".
In a moment, the white wisp of protection was slowly fluttering down her long ivory legs, falling atop of her long grey skirt. "Ohhhhhh …………!" Deanna gasped as a thick black finger prodded her slick vagina, the entrance of Drew Hollington's private treasure chest. "Ohhhhhhhhhhh…………….!" she groaned again as the thick finger wormed its way in a few inches. "Oh, God, his finger is as thick as Drew's cock. What am I doing? Why am I letting him do this to me?" she thought to herself. Then she found herself being easily lifted into a set of muscular black arms, her skirt and panties dangling briefly from her right heel to then fall back to the floor.
The lovely bride-to-be was laid upon the king-sized bed. The bedroom lamps were turned on to reveal the beautiful little angel in all her splendor. There she lay, head moving slowly from side to side, trying to get her senses back. Then her gaze was upon the black muscular body, disrobing before the bed. She gasped when Mr. Thomas dropped his pants and jockeys, revealing the 12" monster that rose to attention. "Oh, no, Mr. Thomas …….this is all a mistake ……please ….. I must get up ….. this is all wrong ……I'm getting married tomorrow" she whimpered. But in her drunken stupor and drug affected mind, Deanna could not summon the strength nor coordination to move from the bed. Then Deanna observed the muscular black figure step up to the edge of the bed.
Kareem looked at the beautiful, sexy but naïve blonde spread out before him. "God, was she sexy! Can't believe this sweet little bitch is 23 yrs old. She looks like a fucking teenage beauty queen. Man, I wish her hubby-to-be was here to see this. She looks so damned sexy in just her white heels" he mused. Then he moved forward to remove the white heels to reveal the most sexy white feet he had ever seen. He lifted her tiny feet in his large paws, rubbing his black face into the soft soles. He lathered her soles with his tongue and sucked at her sweet toes. Meanwhile, Deanna could not help but moan from the sensation, her blonde hair whipping from side to side on the pillow. Then he brought the tiny white feet down to level of his thick cock. Kareen gave a few strokes between the soft sexy white feet but had to quit or risk cumming all over the blonde beauty.
In just those few moments, the effects of the potent drug really took effect. Deanna could now barely speak coherently "Ohhh, ..G-Godd, ..M-Mrrr. Thommass ……mustn't ………….pl-pleaseee!" But to her dismay, Mr. Thomas spread mikly white thighs and crawled up between them. She blinked her eyes several times, trying to focus on the massive cock that seemed to move on its own like a seething black snake. Then her trim white arms moved and her hands pushed back at the shoulders of her lust-crazed assailant. "Ohhh,.., ..M-Mrrr. .Th-Thommass …………can'ttt …….…mustn't ……pleaseee……" she stammered, hoping desperately to somehow fend him off.
Then Kareem was nuzzling at the beautiful blonde's tender ear, whispering "I'll sign that downpayment check when we get back downstairs. Think of what that commission will do for Mr. & Mrs. Drew Hollington. Think how happy your husband will be knowing money isn't a problem!" All this was so true, but the alcohol clouded Deanna's mind from the consequences. The guilt that would forever remain with her, the vow she had made earlier to herself and to be publicly made tomorrow. The vow to remain forever true to her future husband, Drew Hollington. The potential consequence of such a hideous mating. All the while, the thick black cockhead was rubbing itself against the slick entrance to her womanhood.
That last thought brought Deanna back to some reality. Her head was now hazy and the room spinning. She couldn't let this man have his way with her. This was her most fertile period. She could very well get pregnant from this mating. Getting pregnant by a black man would be the ultimate humiliation imaginable, violating the very core of her strait-laced and strict southern upbringing. The very thought of allowing a black man fuck her before tonight had previously been utterly unthinkable. But here she was with the previously unthinkable about to happen. She pushed at the broad black shoulders
"Pl-pl-lease, ….Mrrr. ……Th-Th-Thommmas …….….c-c-connndom …. ….preg-pr-pregggnanntt". "Ain't got none and never use 'em!" came the reply, as the cockhead dipped a little into the slick entrance but not enough to push through the tight elastic like fissure.
Deanna, even in her drugged state, was panicky at that thought of what could happen from an unprotected mating with this black man. She continued to push at the muscular shoulders, then the solution came to her befuddled mind "Ohhh, ….M-M-Mrrr. …Th-Th-Thoomasss …….pl-pl-pleeeasee ……..p-p-purrrseee …….c-c-connnddoms ….!" With the thick cockhead still at her slick entrance, Deanna was let up a bit to reach for her purse. Scrambling clumsily in her drugged state, she somehow got her purse. Losing control, Deanna was desperate and turned the purse over, dumping the contents on the bed.
With the cockhead ready to plunder, and the itch now between her legs, Deanna no longer thought of the sale or the commission. Her focus now was somehow preventing Kareem's potent sperm from spilling into her fertile womb. Grabbing a condom, she struggled to tear open the foil packet. Deanna tried desperately to sheath the menacing black snake, but her coordination was quite lacking at this point. She observed the slimy cockhead with hazy eyes but still knew the danger she faced, even though dazed and woozy, if she failed to sheath his cock before allowing him to fuck her.
In her haste and clumsiness from her drugged state, Deanna tried to stretch it too wide and her sharp manicured nail nicked it. She watched horrified as the nick in the thin condom stretched into a wide cut, rendering it useless. "Ohhhh, …G-G-Godddd ……..ohhhh, …G-G-Goddd …….w-w-waiiittt … …h-h-haaavve …a-a-anoootherr!" she stammered. Clumsily, the other foil packet was torn open and the protective condom was successfully unveiled onto the throbbing black pole, but only with the help of Kareem who was getting impatient with the beauty's fumblings and had to stick it to her now or cum all over the sheets.
Deanna sighed with relief, laying her drugged body back upon the bed as the now sheathed menace began probing her vital spot again. Deanna closed her eyes, moaning as the rubbered monster began to get itself slick from her juices. Thoughts about Drew and the wedding flashed into her mind, but the alcohol and mind numbing drug clouded her reasoning, telling herself she was doing this for Drew, and for the commission she would earn for her self and her husband. Besides, she was not yet married, and she wouldn't really be cheating on her marital vows. One harmless fling, even though the fling was with a muscular black man. One fling would only make her love for Drew stronger, after all this fling posed no danger, especially with the protective condom on it. That protective condom would be the mighty barrier that prevented a bared black cock from soiling Drew's treasure chest. Thank goodness for the condoms she carried for Drew. Deanna would never allow a nigger's cum to 'ruin' her precious white body.
"Ohhh, ….G-G-Godddd ……….….toooooo ….biggggg …………….hurtsssss ……….ohhhhhhhhhhhhh!" Deanna moaned loudly as the thick cockhead forced its way into the slick but tight entrance. Her mind getting foggy and speech slurred from the effects of the drug. "Ohhhhhh, …..Goddddd …… ….. caaaaan't …. ….tooooo…. biggggggg ……….h-h-urtsssssssss!" she moaned as the thick shaft began to rock back and forth, gaining another few inches. Kareem was going to make this pretty bride-to-be always remember his long black cock. He was slow and calculated in his short thrusts in and out of the tight fissure. "Are you getting married tomorrow? Marrying your white wimp of a sweetheart? Going to be the new Mrs. Drew Hollington tomorrow? Why is the future Mrs. Drew Hollington letting a black man fuck her on the eve of her wedding?", as he stabbed forward another inch. The taunting hit home and registered in Deanna's befuddled mind. Deanna bit down on her bottom lip, tears forming in her hazel eyes and began to sob in shame.
Grasping the trim white hips tightly, Kareem reared back and slammed it back home, smashing through tissue, never before penetrated tissue. Aiiieeeeeeeeeeeeeeee ……………… argggghhhhh……… owwwwwwww!" Deanna screamed, as the plundering shaft ripped through her. Her thighs contracting in spasms, never having being split as this before. Her trim white legs were held up with the large black hands now at the back of her thighs. She strained upward, her feet pointing to the ceiling and her toes curling from the sensations. Then Kareem lay upon the groaning beauty, his cock buried deep in her womb.
Once the young bride-to-be became accustomed to the long invading shaft, Kareem began long slow withdrawals followed by slow plunges back into the depths of her womanhood. This motion brought the young beauty to make soft mewling sounds, her petite body hunching up as he began his descent. A few of these long strokes and the pretty young thing began to move in earnest "Ohhhhh, ….…..p-p-p-pllllleaseeee ….. Mrrrr…. Th-Th-Thooomasss ………. …….ca-ca-caaan't ……m-mustn't!", as she unconsciously hunched her tiny body up and down on his shaft.
Suddenly, Kareem was surprised by the young beauty as she wrapped her trim white arms around his neck while the trim white legs wrapped themselves tightly around his pumping black ass. The sweet young thing had tied her trim ankles upon one another, pulling the muscular black body deeper into her. Suddenly, Deanna's petite body began to tighten and she arched her back up, screaming "Ohhhhhhhhhh, …..G-G-G-Godddd, ..….……..G-G-GGoddddddd ……ohhhhhhhhh, ……. N-n-noooo………..n-n-nnooooo!" The unwanted mind shattering climax shook the naïve beauty to the core.
It took minutes for the young beauty's body to relax. It was no problem for Kareem to hold back, as that damned rubber prevented him from feeling anything. But he was determined to fix that soon. He would take the sweet young thing to new heights and he could satisfy is lust for her pure white meat. He wanted to give her a wedding present to remind her of him. What better than a little black boy or girl for her to take care of!
Kareem began to slowly pump his cock up and down the slick groove, now even slicker from her mind shattering orgasm. With the beauty's arms and legs still wrapped around him, he used his free hand to guide his cock. He was now going to fully withdraw, tease the beauty's clit with his cockhead, and then make the long journey down to her womb. This new action brought Deanna to new heights, having never experienced such stimulation before.
Deanna was now tossing about, her long blonde hair swaying back and forth as she tossed about from the sensuous feelings spreading from her thighs to the tip of her toes. This continued over and over, with the cock being fully withdrawn then teasing her before beginning his long journey back. Never had she felt such sensations. She had gotten herself so slick that the once hindering condom could not be felt. It was as if she was being fucked without the rubbery precaution. Little did she know that the protective sheath had been deviously slipped off moments earlier. When the cock had been fully withdrawn, the hand that was being used to guide the shaft back in had quickly shucked off the damned hindrance. Her slick juices allowed the bared cock to slip easily back into her greasy groove without any notice of the difference. The protective rubber that would protect the 'ruining' of this white beauty lay uselessly on the bedside.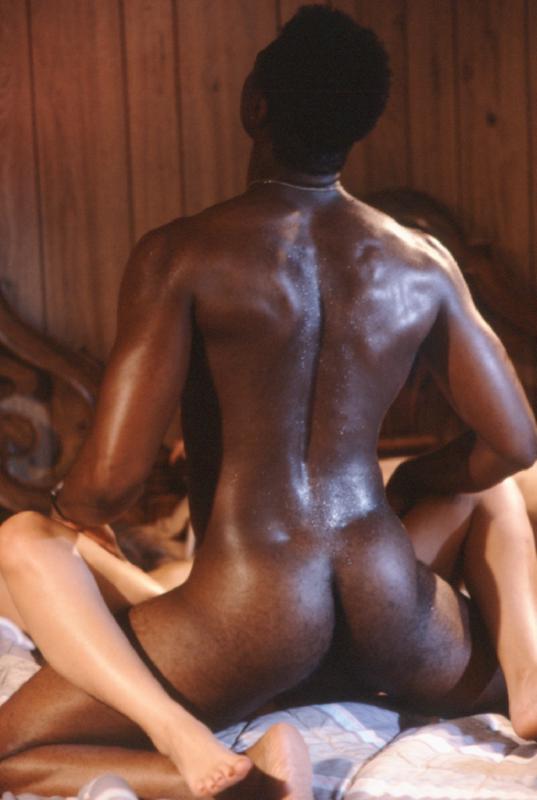 Then the fucking really began as Kareem began to jackhammer his might cock into the petite little blonde. "G-G-G-oddddddd …………....nooooooooo ............……wr-wr-wroooonnnggggg ……..............……….st-st-stoooppp, ….............…pl-pl-pl-pleeeeaseeee …………………. nooooooooooooo ……………………..nooooooooooooo!" the pretty young thing stammered in her rather incoherent state. "Oh, Baby, you're so sweet, oh …….gonna cum ……..gotta cum!" Kareem groaned. With that, Kareem grasped the tiny hips tightly and slammed his throbbing black snake deep into its home. "Urrrgggggghhhhhhhh …………….ughhhhhhhhhhhhhh!" came the guttural sound from Kareem, as his long black snake began it's seething strike. "Ohhhhhhh ....…………… noooooooooooooooo!" Deanna moaned. Even in her stupor, Deanna could feel the warm, soothing flood of cum erupt deep in her womb, a sensation that surprised and confused her, but she dismissed it assuming Kareem was still wearing the condom and there was no cause for concern. Moments later, the defiled young blonde finally sccumbed to the full effects of the rohypnol, drifting into a deep sleep.
Kareem had to rest for a long while. Never had he had the pleasure of fucking such a beautiful angel. He laughed, the beautiful bride-to-be continued to call him 'Mr.' even as he had his cock deep in her womb. The thought of her upcoming marriage and the possibility of knocking up this pretty angel caused his cock to twitch back to life. He looked down at the passed out beauty, obviously out from the amount of champagne he fed her plus the potent drug. The foolish little bitch thought she could have her fun without any risk. He had just given her the ride of her life and that ride may soon puff up her little belly. Let her explain to her loving husband how a little black baby ended up
in her little belly.
Finally Kareem pulled his dwindling, but still twitching, cock out of the passed out blonde's stretched and gaping cunt. He laughed as he watched a thick flow of his jism coat the ivory thighs and soak the bed. He got up and stroked his throbbing cock, looking upon the beautiful fallen angel. Man, he just had to leave her more of a reminder. His gaze took him back to her soft sexy white feet.
A moment later, with the tiny white feet on both sides of his cock, Kareem began to fuck in earnest. Another moment and streams of hot slimy cum spurted between the soft white soles, landing as far as the perfect pink nipples and streaming along her ivory thighs. Then he capped his cockhead with her soft white soles and sent a geyser of cum bursting against them. He then used his thick cockhead as a paintbrush to cover all the crevices between her tiny toes.
Sitting on the bed, gazing upon the beautiful bride-to-be, Kareem thought of the bridal shower she had mentioned. Looking at he silky blonde hair surrounding her angelic face, Kareem decided to give her a 'real' bridal shower. With that, he knelt upon the bed and rubbed his slimy cockhead against her sweet pink lips. He began to stroke his seething black snake and in no time it struck its unsuspecting victim. A stream of his hot venom shot between the slightly parted lips of the sleeping beauty. She would awaken to the taste of a 'real' man. Then he directed a couple of long streams directly into the angelic face and long blonde hair. He scooted over to the left side of the sleeping beauty. He gently clasped her left hand. He then turned her large sparkling diamond till it was inside her palm area. He put his pulsing black cockhead into her tiny palm, milking his long black snake of the last of its potent venom. He closed the beauty's palm and placed the back of her closed hand upon the bed, wanting the goo to encrust itself into all the nooks and crevices of her now soiled diamond ring. Now, she really had a true bridal shower.
Catching his breath, Kareem went to his coat and retrieved his expensive little digital camera that produced high quality prints. He took an entire roll of the sleeping beauty. He took several of his slimy cockhead resting on the beauty's soft pink lips. There would be no mistaking who this little angel was, nor what the white streaks were on her face and hair. These photos would come in handy when he decided to pay Mrs. Drew Hollington a visit at her home. As she had foolishly given him her home number, it would be easy to obtain the street address through the city's cross reference directory.
Kareem's evil mind began to play forth some money making potentials, all from this sweet little beauty. The few girls he pimped, on the northside, were real dogs. Nothing at all compared to an angel like this. He knew the girls' clientele well. Knew they sought out his girls only when absolutely desperate. He also knew they'd pay very well to bed a beauty like this, one looking like a young virginal schoolgirl. He licked his lips knowing that they'd pay even more for this sweet young beauty if they knew she in fact was married and more so if they could fuck this wedded angel on her marital bed without the fear of her screaming rape.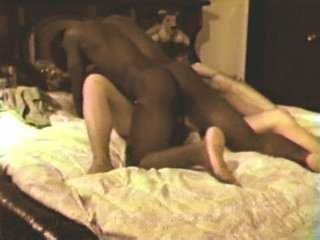 As the sun rose the next morning, Deanna groaned from the sunlight and a mean hangover. "God, what a nightmare I had! My head hurts!" she groaned aloud. Her eyes were a bit blurry and she rubbed her right hand over them. Then she looked at the white flakes that came away in her hand. Blinking, she realized she wasn't in her own bedroom but in the bedroom of the model home. "Oh, my God. It wasn't a nightmare. It really happened." she groaned. She then looked down and groaned again in despair, seeing the dried white streaks on her breasts, belly and thighs.
Then she felt a stickiness in her left hand. Deanna slowly opened her fist and began sobbing as she saw the thick gluey like substance that had been drying for hours. She saw her once sparkling diamond ring, a symbol of her love for Drew, now encased in the web of filth. She felt she would never be clean again, her body soiled with another man's cum, a black man's cum. She struggled to sit up. As she did, she gasped in horror as she viewed the limp condom on the bed. She grasped it and looked carefully at it. Where was the sperm that he had shot off into it. She desperately bent to look at the spot where it had lain, but there was no telltale stain. She gulped and with her right hand slowly moved her hand down to her mound.
Deanna groaned in shame and horror as she felt the mushy contents that flooded her slick groove. Dipping a finger all the way in, she removed it to show it covered with a thick layer of slime. Deanna began to sob, knowing that the protective covering had been removed unknowingly. She had been fucked royally and filled to the brim with the cum of a black man, a nigger's cum, 'ruined' from one indiscretion. And that had been many hours ago. Douching now was all but useless. Plus, no douche products were available in the model home. Looking at the bedroom clock, she scrambled out of bed. Her first steps were painfully taken, never had she been so stretched before.
Fortunately, the model home had running water and towels. Deanna knew her mother and Tina would be at her home early to help her for the wedding. She couldn't let them see her in such a state, especially her mother. A quick shower would have to do. Once that was accomplished, Deanna put on her torn blouse and covered it by buttoning her white blazer. Getting her briefcase, she saw the purchase and financing paperwork, along with the downpayment check. 'Thank goodness, I have something to show for this shameful act!' she thought with a sigh of some relief.
Rushing home, Deanna pulled up to see her mother knocking at the door with Tina behind her. "Honey, where were you? We called earlier and there was no answer. We were worried!" her mother quizzed. Deanna gulped, holding the sweater closed at the top, hiding the torn dress, she advised "It's sure cold today! I couldn't sleep and wanted to complete the paperwork on a big sale before I left on the honeymoon!" Opening the door to her home, she asked her mom to make some coffee and a little breakfast.
Tina was Deanna's most trusted friend, as they always shared intimacies about themselves, good and bad, and it was always just their secret. Deanna desperately needed Tina's help and called her into the bathroom. Deanna was panicky, her thighs hurt so bad and she was shaking with fear of the consequences of her indiscretion. Eyes beginning to tear when Tina came to her, Tina knew her best friend was in trouble. Deanna stammered out what happened the night before, telling her how she was duped by Mr. Thomas and 'ruined' by that horrid black man.
Tina was such a true and understanding friend. A sexy blonde like Deanna, the two were inseparable. No questions were asked no any put downs were made. Tina tried to get her friend to relax. But Tina couldn't help but rub her thighs together after hearing what happened, couldn't help the shiver going through her own body at the thought of being 'ruined' by a muscular black man. Tina prepared the douche for her friend, so she could at least flush out most of the nigger cum that remained. Then Tina went about disposing of the torn garments so Deanna's mother would not see it. Tina reassured Deanna that she was there to help her and would be right by her side throughout the wedding. But both Tina and Deanna knew with the amount of time that had lapsed, it may already be too late for the douche to be effective.
That afternoon was a beautiful fall afternoon in New Orleans. Perfect setting, on the edge of the gulf, for the wedding of the new Mr. & Mrs. Drew Hollington. As the wedding march began, Drew Hollington looked to the front of the church. There appeared his little angel, the beautiful Deanna Williams, and soon to be Mrs. Drew Hollington. As Drew kissed his beautiful bride's soft pink lips, little did he know that those soft lips were earlier coated with the gloss of a nigger's cum. Little did he know that his beautiful bride now carried the potent cum of a nigger deep in her womb. And that potent cum was fertilizing her egg at that very moment. The anticipated treasure that was to be his from this day on was instead 'soiled goods'.
At the wedding reception, Deanna went to the table where her co-workers sat. She had brought the DROA with her along with the financing application and downpayment. She asked her boss to process it on the upcoming Monday. Her boss smiled and congratulated her on both the wedding and the large sale, saying that sale would put her #1 in the office. And he reminded her of the big bonus the developer had promised to the agent selling it. He looked at the proposed purchase price and smiled, nodding his approval that it would be accepted by the developer.
The wedding reception went perfectly without any glitches. Deanna was thankful to have Tina by her side throughout the evening. As the guests began to ease out, Deanna told Tina to relax at this point and have some fun with the others. Tina did need to relax at this point, especially with the morning crisis and the stress of the wedding itself. She danced a bit and drank a bit, needing a couple of stiff drinks to relax after the day's stress.
As the bridal couple was about to escape to the honeymoon suite, while the party continued, Deanna wanted to say a final thank you and goodbye to Tina. Deanna would never have gotten through the day without her. Looking about, she was happy to see her friend finally partying and having fun. But she is surprised to see Tina sitting with Father Riley, the elderly priest who had performed the wedding ceremony and delivered the invocation at the reception. Tina and the priest were toasting a job well done by the matron of honor and for the wedding ceremony.
Deanna could see that Tina had caught up with the others in the partying. Too bad Tina's husband had to go out of town on a business emergency. Deanna was now a bit worried about Tina, as she looked rather woozy from all the alcohol. The concerned bride asked her brother Tim and Drew's brother Robby to look after Tina, but Father Riley assured her he would personally see to it that Tina home as the church was in the direction where Tina resided. Tina giggled and told Deanna not to worry about her, and that the bride and groom should already be up in the honeymoon suite by now. Deanna smiled back, thrilled to finally be Mrs. Drew Holllington and relieved to know her best friend was in good hands.
The two weeks of the honeymoon was exciting in the events planned. But Deanna was far from excited in bed. The night of the wedding, her husband drank too much and passed out as soon as he hit the bed. The second night, he was too exhausted from the drive and activities to do anything. The third night he managed to get it in Deanna's slick groove, but Drew was so excited on not having to use a condom, that on an outstroke he accidentally slid out completely and came on her belly. After that, Deanna knew there was no way her loving husband would put her in a family way during the honeymoon. Deanna could only bite down on her lip to let the frustration pass, glad though that she had pleased her loving husband.
Going back to work was to be a joy, as Deanna was becoming increasingly frustrated with her husband's poor performance in bed. Once in the office she greeted all her co-workers and had coffee with them. An hour later, her boss got in and immediately called her into his office. The way he was shaking his head, Deanna knew it was a problem he wanted to discuss. As she sat down across the desk, her boss handed her a stack of papers. Deanna gasped and her heart pounded as she gazed upon the documents, documents she had submitted for the purchase of the model home. Holes were punched in the downpayment check with a stamp on it, indicating no such account existed.. The mortgage application was stamped in red 'REJECTED'. A credit check on Mr. Thomas showed no such person lived at the address on the application and the business address turned out to be a massage parlor rather than the stated trucking firm. Everything on the mortgage application had been falsified. The phone number for Mr. Thomas was an inactive number. Needless to say, the large commission would never be seen nor the developer's large bonus.
A week after returning from her honeymoon, Deanna began to get nervous. Her period that came regularly was late. She feared the worst, knowing only one man's cum had been deposited in her during her most fertile period. Going to the drug store, Deanna brought a home pregnancy test. Waiting another week, she hesitantly used the test. Far from it being a surprise, but still to her dismay, she was indeed pregnant. What could she do now? That damned Mr. Thomas had not only screwed her out of her large commission, but worst of all, he had screwed his black baby in her

End of Story.