Stalked by Sicko Sammy – VII
(m/f, i/r, n/c)
by
Black Demon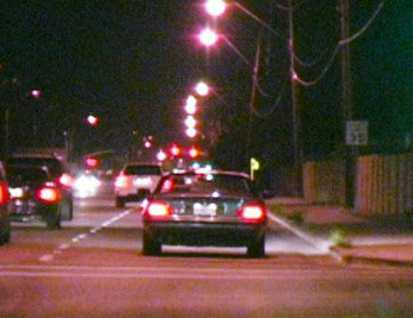 ______________________________________________
Standard Disclaimer!
This is a fictional story intended for Adults only!
______________________________________________
************ ***********
Note: The story below is a story in itself. However, it is also a direct
spin off of the earlier stories entitled: 'Stalked by Sicko Sammy – 1 thru 6'
************ ***********
For Sammy White (aka Sicko Sammy), he was now quite confident in himself, no longer feeling inferior to those punk ass white boys who had always laughed at him in high school and referred to him as a 'Loser'. In fact, Sammy now felt superior all of those bastards who looked down at everyone who wasn't a jock. 'Got you fuckers beat! How many of you white boys have gotten to nail as many beautiful white chicks as I have, huh?' he chuckled. It didn't matter to Sammy in how such was accomplish, that of getting into the tight little panties of a such a beauty, didn't matter he he had accomplished such a feat by abducting and raping the reluctant beauties. The fact was that now Sammy was indeed an accomplished rapist, one who was quite devious and meticulous in planning all the intricate details to do his dirty deed and to make a clean getaway.
Wanting to be able to clearly distance himself from those stuck up jocks, his mind went back to all the lousy bastards who had given him a rough time in high school and he began thinking 'How many of you bastards can brag about having gotten to 'pop' three cherries, like I have?' His memories on remembering name was not his forte, but in thinking back to those crying beauties whose cherries he had 'popped', Sammy could certainly remember all the intricate details surrounding that had led up to each of those three big events. Each of the three were engaged to be married, sporting a big shiny diamond ring on her finger, a big factor that had attracted him to her. The thought of possibly being the one to deprive a white boy of her precious gem really turned him on, and the head between his legs then took over. Then Sammy thought 'I gotta distance myself even more from them white boy punks …....................some might claim I only matched them or I'm still behind in the count …..............so I's think I's outta go and do some more cherry picking!'
That first one, a young beautiful blond (Ms. Kerri Smyth – Story #1) in her early 20s had caught Sammy's eye at the pizza joint whe he worked in the kitchen. By chance, it had been busy that night and he was helping bring out a pizza to the front when he spotted the beauty and his head between his legs began to throb. Managing to get a glimpse of the check that she had written out and the cashier put into the cash register, he had gotten her name and address from it. Breaking into the ground unit that she rented late one night, he caught her by total surprise when she was sleeping, then had forced himself upon her. Savagely raping the crying beauty, robbing her of the virginity that she had preserved for 20+ years for the man she would marry, Sammy had popped his very first cherry. Months later, nearly not recognizing the then disheveled beauty, he observed that she no longer wore the diamond engagement ring and also noted that her belly had a rather large bulge in it.
The second cherry that Sammy got the honors of 'popping', belonged to a blond beauty (Ms. Erin Peters – Story #4) that he happened to spot with her fiance at a beach park. Seeing just a diamond ring on her finger, he was hoping that he'd get a shot at copping her precious little cherry. Following them from the beach park to a townhouse, later seeing them kiss at the door before he departed, it was obvious that they weren't living together and thus making chances even better that the innocent looking beauty was keeping her cherry in tact till her wedding day. A reverse directory check on the internet by plugging in her address gave him her name and phone number. Then a people search gave him her age and place of employment. From there it was easy to monitor her daily activities, making it easy to plan the date and timing of his break-in to her townhouse, then overpowering the blond beauty and robbing the white boy of the gem he was to be giving on their wedding night.
Sammy's third one was his most recent caper, when he was bent on extracting revenge on a punk who had given him hell back in their high school days. While checking the high school alumni website, he saw the picture of the gal (Ms. Caitlin Reeves – Story #6) who was engaged to to the fucking punk, and she was sure a beauty. Looking at the picture of the pretty petite blonde, his conclusion was that 'She sure looks like a sweet innocent little beauty! She's gotta be cheery!' Then his devious mind began to churn, figuring 'What better way to fuck that asshole who gave me such grief in high school! That outta be just pay back …........................me copping his beautiful bride-to-be's precious little cherry!' Now putting his acquired and polished surveillance techniques once again, finding out all the needed details as to their daily activities, figuring out when the punk would out of the way or where he could create such a situation. And once the punk was kept busy and out of the way, Sammy broke into her townhouse and then went and broke another thing …....................her precious little cherry! Laughing out loud to himself, Sammy chuckled 'Paying back that punk was so fuck'n sweet! Yeah, fuck'r ….............beat ya to it! I's the one who went and busted yer purty bride's precious little cherry!'
Popped Cherry #4:
While at work the next week, Sammy was doing the clean up of the dining area just before closing. In gathering up some newspapers that had been left behind, one section caught his eye, that of the section containing wedding announcements and pictures of the bride or married couples. Also, just adjacent was engagement announcements and pictures of the brides-to-be. A picture of a beautiful young blond in this portion of paper was what had caught his attention, giving Sammy an instant hardon as he thought 'Damn, she's sure purty! Sweet and innocent …...............and I's sure as hell bet she's cherry!' Keeping the section of the paper, putting it in his jacket, Sammy would take it home and start planning his next caper. Peering at the picture of the lovely beauty once again, Sammy's cock throbbed with excitement as began thinking of how great it'd feel once he got back from the next big event, seeing the evidence of the caper ….............................the bloody evidence on his dick and thighs of having popped the pretty bitch's cherry!
Back at his cluttered apartment unit, Sammy pulled the newspaper article from his jacket and once again looked at the picture of the succulent blonde beauty, and again his cock began rising to the occasion. 'Damn, I's gotta git her! Sure as hell would bet my last buck that she's still a fuck'n pure little virgin! Yeah ….................I's gonna pop that little cherry of hers ….............................and git to deprive some white boy punk of gitting the prize treasure that he's been waiting all this time fer!' Sammy figured. It was the engagement announcement for the lovely 'Ms. Katy Fulton' to a Mr. Bart Singleton, advising of the couple setting to marry in the month of June. The article gave the names of the parents, the universities they graduated from, along with their various occupations and where the bride-to-be and groom-to-be were working currently.
Logging onto the internet, typing in 'Katy Fulton' with the city and state info for a white pages search for her phone number, it came up with a match for a person whose age was listed at 23. 'Yeah! That's her, gotta be her …..................good, she's not living at home with her parents! Now to find out where she's living at!' Sammy smiled. Logging into the 'people search website' that he subscribed to, Sammy plugged in her name with city/state info, then it came up with her address and phone number. He then wrote down her phone and address of 1645 Belmont Ave. Unit #133. Next, Sammy went to the yellow pages and typed in the name of the company where she worked at, writing down the address so he could do some surveillance work to make note if she had any specific routines that she followed, such as time she left work and if she parked in the very same parking spot each day.
Twenty-three year old Ms. Katy Fulton couldn't be happier in her young life, so happy to receive all those congratulatory wishes from her friends and family who had seen the recent article of her engagement in the Sunday morning paper. Katy couldn't wait for the big day in June to come, when she would become Mrs. Bart Singleton, wife of the handsome young investment banker. 'And then I won't have to keep putting Bart off any more …..................let him make love to me …..................allow him to take my virginity! Oooh …...........I hope it doesn't hurt too much!' she shivered. Twenty-three years of age and she had not given into the temptation that other girls in high school or like many of her sorority sisters in college had, for her virginity was still intact. Little did Katy know at that moment a vile pervert, a dangerous serial rapist, had also taken notice of her picture and engagement announcement in the newspaper. And now that sicko was intent on breaking into the townhouse where she lived, intent on raping her before her wedding day, wanting to claim her virginity for himself.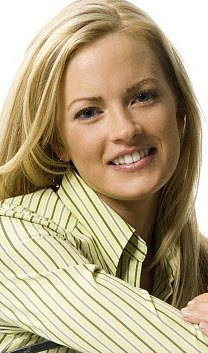 Ms. Katy Fulton

Katy liked to keep a regular schedule each day, leaving home at 7:15 in the morning to get to her job as a human resources assistant at Harper Electronics, then leaving work normally at 4:30 in the afternoon at the end of the workday. On her way home, she might make a quick stop at the supermarket or drug store if she was in need of anything, but pretty much Katy would be home by about 5:15. Naive and unassuming, Katy did not realize that she had been followed each day for over a two week period, tailed from her home to her workplace and back at the end of the day. All the times were put on a chart, the places she'd stop at on her way home, and then there were notes as to coming and going along with Bart's coming over to her place. Such a regular schedule like what Katy kept unfortunately played right into the hands of a sicko who liked for their prey to be predictable, making it very easy for him to lay out his vile plan of raping her.
Looking at the notes he taken over the past couple of weeks, Sammy figured 'This outta be a cinch, she doesn't go out with that boyfriend of hers except Friday and Saturday nights, so I's can git her any fuck'n day of the time! I's can even tie it to fit into my work schedule next week!' Look at his work schedule for the coming week, he had Thursday, Friday and Saturday off. Then back to his notes showing that the young couple went out on a date both Friday and Saturday nights, the first being more of a casually dressed one with Saturday night a more dressy affair. 'Oh, yeah …...........Saturday night is the one fer me! Last two Saturdays had her nicely dressed for dinner in a nice dress and heels! And the last two times, she sees the white boy of hers out to the door while still in that nice dress she went out with, meaning that punk never got into her panties and sent on home with a stiff boner problem. As she'll want to keep the rape quiet, not going to the cops to report it, I'll cut the binding over half-way before leaving so she'll break free soon after I leave.
On Saturday afternoon, Katy was out shopping with her girlfriend, looking for a birthday gift for her eight year old niece. Grabbing a snack to eat, Katy looked at the time, calculating the time she needed to get back home to shower and dress for Bart to pick her up for dinner. Purchasing the gift and window shopping with her girlfriend, it was then time for her to head on home, unaware that a pair of eyes would be watching as she pulled into the parking lot and turning into her assigned parking stall. With Bart taking her to a fancy new restaurant that night, Katy had planned on wearing a nice black dress for the occasion and a pair of 3" black heels. That outfit would certainly have her looking stunning that evening, certainly it'd impress her fiance …..................but also that of the bastard who planned on breaking into her townhouse while she was out dining!
Seeing the sweet little beauty exit her townhouse and head off with her white boy, Sammy put his plan of action into motion, putting his acquired breaking and entering skills to use. Within fifteen minutes, he was in there checking out the kitchen area and then making his way to the beauty's bedroom. It was a small one bedroom townhouse and he looked in at the hallway bathroom, then made his way to the bedroom. Opening up the dresser drawers one at a time, his cock gave a lurch of excitement upon hitting the jackpot of her frilly bras and lacy panties. Fingering a few of them, giving himself a good hardon, Sammy then made his way to the adjacent master bathroom. He smiled widely in finding the jackpot he was after …................her clothes hamper!
Opening up the treasure chest, Sammy smiled in seeing a pair of lacy baby blue pair of panties and bra. Fingering her lacy bra first, Sammy then brought her pair of panties up to his face, realizing that 'It's still fuck'n warm!" Crotch over his nose, his cock now a solid boner, he then inhaled deeply and uttered "Ohhhhhhhhhh, damn …...............................she sure as hell smells goodddddddddd!" Licking at the few stains in the crotch for a taste, Sammy confirmed that 'She sure taste good too!' Reaching back down into the open hamper, he retrieved a pair of lacy pale yellow panties that were below some other clothing and draped it over the edge of the clothes hamper. Dropping his pants and freeing his dick from the hindering pair of jockeys, Sammy then wrapped the pair of pale yellow panties around his stiff boner. With the continued use of the two pairs of panties, very soon the crotch band of both pairs were sopping wet, the baby blue pair with his saliva while the pale yellow one was filled with his thick spunk.
Having taken the edge off by starching her panties with his sticky cum, then stuffing it back into the hamper, Sammy then turned on the television set in the bedroom to watch ball game to kill time till the succulent little beauty returned on home. As he watched the game, Sammy then looked about the bedroom and in particular the bed frame set-up so that he could get the rope bindings set up and hidden from sight till he was ready to tie her on down to the bed and …................rape her …...............popping that precious cherry of hers! One gag placed under her pillow, an extra one in hand for when he grabbed her, Sammy knew that he needed to gag the beauty, especially if in fact she did turn out to be virgin as he hoped she was. Using a threat against scream to such a beauty would normally work if she wasn't cherry, but he knew if she was in fact a virgin she'd be shrieking out in absolute pain when he went and popped her cherry.
Figuring about they'd be returning, all lights and the television were turned off to put the townhouse into total darkness. He then waited in the living room as that would give him a heads up once the car's headlights turned into the visitor's parking stall across the way. Once the interior lights came on as they exited the car, he planned on making it to the hiding place he made for himself in the bedroom closet just in case she came to the bedroom. If she didn't and stayed out there with her white boy, Sammy then planned on creeping on out and peer out into the living room from the edge of the bedroom doorway. He planned on waiting for the punk to head on back to his place, then he'd make his move when she came into the bedroom to undress and go to bed.
After enjoying an excellent dinner at the fancy new restaurant, returning with Bart to her townhouse, she first slipped off her high heels, then they got comfortable to enjoy the movie that they had rented for the night. Laying her head on Bart's shoulder, keeping a hold of his left hand that was on her shoulder to keep it from roaming, Katy enjoyed several kisses with her fiance. She knew that Bart wanted to go further, would have slipped his hand down into the vee of her neckline, then under her lacy black bra if given a chance. In truth, she too wanted to feel Bart's hand caressing her bare breast, thumbing her sensitive nipple till it got excited and stiffened under his touch. But Katy was afraid that she'd lose her willpower at that point, letting him 'take' her at that point, surrendering her virginity that was being preserved till their wedding night.
A mere five minutes after seeing Bart to the door and giving him a goodnight kiss, holding her black heels as she made her way to the bedroom, Katy found herself captured in the strong grasp of an intruder who had grabbed her from behind once she had turned the bedroom lights. A large hand over clamped over her mouth keep her from screaming, and what she had prevented Bart from doing all evening was now happening to her …............................for the bastard had his free hand delving down into the vee of her dress's front neckline! Struggling with all her might, but to no avail, Katy cringed and shuddered as thick finger were digging in to slide under her lacy bra cup. For the first time in her young life, male had his hand on her bare breast and was teasing her sensitive nipple to stiffness. She struggled desperately, Katy shivered from the unwanted stimulation given to her breast, feeling her nipple budding up stiffly from the bastard's touch.
Having dropped her heels when the intruder had grabbed her, everything from there happened so fast, from the bastard sliding his large black hand down into her bra to now her gagged and tied to the bed with her dress removed. Katy was now clad only in her lacy black bra, matching panties and black pantyhose. Terrified, frightened out of her wits, she watched in horror as the black intruder began disrobing, causing her to pant desperately against her gag as she realized that 'He's planning to rape me! Oh, God …..............he going to rape me!' Then she heard him say "Saw that newspaper article announcing yer engagement, sweetie! Ya a virgin?" Not knowing how to respond, desperately afraid of being raped, she thought 'Maybe he wants some one with experience! Not someone whose never had sex before!' And so Katy nodded a 'yes' as she couldn't speak through her gag.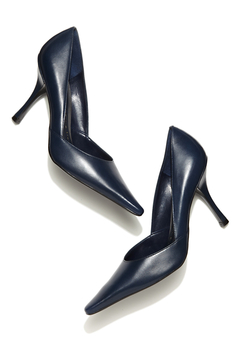 Katy found herself left with no other option when told "Well, maybe I's let ya keep that precious little cherry of yers, but I's need some relief! Gimme a footjob, sweetie! I's love the feel of nylons rubbing up against me! Lift yer purty legs, rub yer purty feet up on me, git me off with yer purty little feet and maybe my cock will be too limp to git it up again!" Better than getting raped for certain, it was the only option for her to take in the hopes of perhaps escaping being raped by this black intruder, and thus she raised her right foot up first to place it upon his left thigh. Then her left foot was placed on the bastard's right thigh before she was told to "Play with my cock, sweetie! See how it's all excited and throbbing! Rub yer purty foot over my cockhead …............one foot …................and use yer toes of the other to play with my aching balls!"
Sammy smiled at the effort the scared little bitch was putting into getting him off with her pretty nylon clad feet, rubbing the sole of her foot over his sensitive cockhead as he had instructed, moving her toes on his swollen balls. He next grasped both her ankles, cupping her soles together with his cock trapped between them, then began to fuck her soft pretty feet. "Ahhhhh, yeah, sweetie …......................ahhhhh …....................good …..............good …................pump it …........................pump it with yer feet!" he panted out while pumping in and out of her slick nylons. "Ahhhhh …......................ahhhhh …...........oh ….....................ahhhhhhhhhhhhhh …..............................yeahhhhhhhhhhhhhhhh …....................ohhhhh, yeahhhhhhhhhh …..........................I's cummingggggggggggggggggggggggg!" Sammy wheezed as ejaculated his hot sticky jizz onto her soft nylon soles to drop into a sitting position on the bed.
Recovering some from that fantastic footjob, he then turned back to the beauty and saw her just wide-eyed in absolute fear. And as he reached up to grasp the waistband of her black pantyhose, long blond hair whipped about to and from, as the beauty tossed her head about to tell him 'NO'. Pantyhose were slowly rolled down her trim sexy white legs, then off her pretty cum wet feet, leaving her lying there in only her matching black bra an panties. Moving up, pushing the lacy bra cups up over her lovely titties, Sammy mouth one and then the other. Tonguing them at first, getting them all stiff and hard, he then took one nipple by his teeth and the later the other. Then Sammy was moving on down, grasping the waistband of her matching black panties, sliding them down over her legs and feet before bring them up for him to inhale the sweet fragrance they contained.
First it was the just pair of baby blue panties that had been worn an hour or less before he got to play with them, now the pair of lacy black ones that were fresh with her scent. But of course, there's nothing like going to the real source as he pushed her legs wide apart, then clamped his hot open mouth upon her pink slit while rubbing his nose up in her soft golden fleece. "Nnnnnnnnnnnnnnnnnnnnnnnn ….......................nnnnnnnnnnnnnnnnn ….......................nnnnnnnnnnnnnnnnnnnnnnnnnnnnn!" came the muffled moans of the withering beauty as she trashed about on the bed. "Nnnnnnnnnnnnnnnnnnnnn!" came her muffled whine as her parted her slit with his thick tongue. "Nnnnnnnnnnnnnnnnnnnnn …............................nnnnnnnnnnnnnnnnnn …..........................nnnnnnnnnnnnnnnnnnnnnn!" she continued to whine as he proceeded to eat her out. Expertly finding her ultra-sensitive clit, once he tongued it the beautiful bitch's petite body spasmed and convulsed as she experienced her very first orgasm.
Mind in a flutter as she drifted on back down to earth, reality began to creep back in, then it was pure horror as the intrude had moved up to kneel between her widespread legs and was now beginning to rub his big fat 'thing' up and down her sex. "Nnnnnnnnnnnnnn ….....................nnnnnnnnnnnnnnn!" Katy tried to yell out and beg for him not to rape her. But then the bastard was reaching up to grasp her by the hips, all while the blunted cockhead was pressed up against her. "Eiiiiiiiiiiiiiiiiiiiiiiiiiiiiiiiiiiiii ….........................eeeeeiiiiiiiiiiiiiiiiiiiiiiiiiiiii …............................eeeeiiiiiiiiiiiiiiiiiiiiiiiiiiii!" were her muffled screams as the vile bastard mercilessly lunged forward to spear his filthy black cock up into her. The first thrust into her was thwarted by her hymen that remained fully intact. But it could not stand up to the second assault by the invading black spear, and her well-preserved cherry belonging to the man she married was 'popped' once and for all.
Feeling it give way, Sammy looked on down at his next partial withdrawal, and smiled at the special lubricant that the lovely blond beauty was providing for their fuck session. Pumping in and out, feeling the warm lubricant on his slicing cock, he looked down at their joint to see his blood soaked cock. Proud of his accomplishment, Sammy gloated "Ain't got no cherry any more, sweetie! Ain't got no cherry to give that punk yer gonna marry in June! Ya gonna tell'em what happened to it, huh? Ya gonna tell'em a black buck went and stole, huh?" As the beauty sobbed and wept from his taunting, all while he continued raping her, Sammy then added "But don't ya worry none, sweetie! I's be sure to give the punk yer gonna marry something in return for copping yer cherry! How's about I's leaves a little bastard in exchange fer yer cherry, huh?"
From the way the blond beauty toss and pulled against her restraints, it was quite obvious to Sammy that she was not enjoying this fuck one iota. But Sammy didn't give a shit, what mattered was that he got to enjoy it all, raping the bitch of her precious little cherry and then possibly getting her 'knocked up' with a little black bastard. He just loved seeing the tears in her pretty blue eyes as she wept in pain and humiliation as he continued raping her, sliding his thick lengthy cock in and out of her bleeding slit till just his cockhead remained enveloped in her cunny. The mini camcorders he had set up earlier would have it all recorded for prosperity, maybe to be used later, to get her to put out for him again if she never told the white boy of her being raped or maybe to taunt the punk with pictures of her rape if she did tell him. The thought of this, coupled with her sobs and gripping snatch, Sammy then lost it all as he groaned "Cummmmingggggggggg …...................................I's cummingggggggggggggggggg …......................ohhhhh, gonna knock ya up …...................gonna knock ya up gooddddddddddddd!"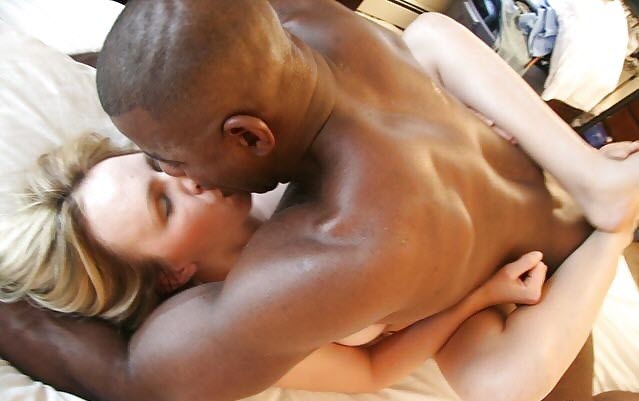 So now, Sammy's scoreboard read: 4 Popped Cherries! Yes sirree, the lovely Ms. Katy Fulton was now the fourth notch chalked up on his scoreboard, her precious little cherry popped just weeks after her engagement hit the papers. Cock spent and now dwindling some, Sammy eased his sensitive boner out of the beauty's bloody slit, then smiled in triumph as a thick mixture of blood and cum oozed out of her raped pussy. Reaching down, putting a hand on her knee, Sammy pulled her knee farther aside, getting her slit to part even more and in turn more of the bloody cum mixture dribbled out of her. Caressing her soft inner thigh, the feel of her sexy leg had his cock stirring back to life once again. Ah yes, with there being no rush to leave, Sammy planned of raping the sweet little beauty once again. But on this next occasion, he wanted to see how she'd react after he forced her to swallow a gel capsule containing some potent Spanish Fly.
Just about ten minutes as the bastard had forced the gel capsule into her mouth and made her swallow it, Katy felt the pain between her legs ease greatly and a tingling sensation began to course throughout her body. The tingling sensation then got even more intense, especially down there between her legs, causing her to squeeze her pussy time and time again to get at the itch that had just started there. The itch now had her squirming about on the bed, causing Katy to bring her legs back together to rub her thighs together. Nipples stiff and swollen, feeling so sensitive, Katy wished that she could get the binding off her wrists so she could touch and caress them. She breathed a sigh of relief as the gag in her mouth was removed, then she moaned "Oooooooooooohhhhhhhhhhhhhhhhhhhh!" when her rapist clamped his mouth over her left tittie and began tonguing her nipple. "Ooohhhhhhhhhhhhhhhh, yesssssssssssssssss!" she moaned when the bastard moved to suck on her other nipple.
Now fifteen minutes had lapsed since he made the bitch swallow the gel capsule and she was squirming about the crazy, rubbing her thighs together in desperation, moaning "Oooooohhhhhhhhhhhhhh, God …........................ohhh, Godddddddd ….......................ohhhh, Goddddddddd ….....................ohhhhhh …............ohhhhhhhhhhhhhh!" Sucking on an elongated nipple and thumbing the other had her moaning even louder while rubbing her thighs together faster. Sammy knew that the potent aphrodisiac had her about to climb the walls, and if she wasn't tied to the be she probably would have done so. He wonder how long more would it be for her to be begging him to put that fire out in her hot little cunny. Cock at the ready, he spread her legs once again and proceeded to rub his cockhead up and down her bloody snitch, causing her to moan "Oooooooooooohhhhhhhhhh …...............................please …......oh …...........ohhhhhh ….............pleaseeeeeeeeeeeeee"
Pushing into her raped pussy once again and this time the results were quite different, for the pretty little thing moaned "Ohhh, yesssssssssssssssss ….......................yes ….................yesssssssssssssss!" And his cock was just what the squirming little bitch needed so desperately in order to scratch that nagging itch between her legs, becoming quite obvious as innocent but now ex-virgin squeezed her cunny around his invading cock and threw her legs around his ass to get him to fuck her deep. Determined the break the bitch completely, Sammy held himself completely still with just three inches of his thick meat embedded in her cunt as she tried to pull him in deeper. "Feels good to have my cock in ya, doesn't it? Tell me, bitch! Tell me and I'll give you more of it!" he demanded. "Mmmmmmmm …....................yes …...................yessssssssss ….....................it feels good ….................it feels so good!" came her desperate response, to which Sammy proceeded to slide the whole length of his dong up into her bloody snatch.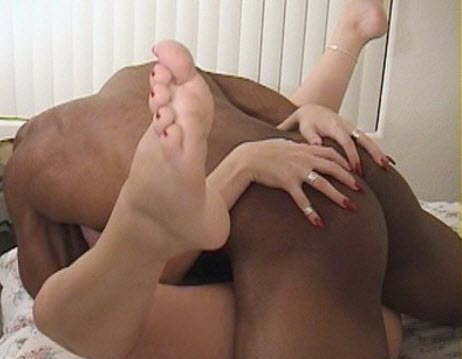 Reaching up to undo the rope binding her left wrist, Sammy smiled when her release come down to wrap around his back and so did her other arm when release, making it quite a scene for the video being recorded. And then Sammy stopped once again, this time to get the prim and proper bitch to beg him more explicitly, getting her to beg "Yessss …...........pleaseeeeee ….............oh, Godddddddddd …................yes, I want you to FUCK me! Fuck me, you bastard …................fuckkkk meeeeee …..............fuckkkk meeeeeee ….............fuckkkkk meeeeeeeeee!" Then Sammy went to town, humping the blond beauty fast and furious, jack-hammering her till she tensed up and screamed "Oh, Goddddddddddddddddddd …...............................................oh, Godddddddddddddddddddddddd …..............................ahhhhhhhhhhhhhhhhhhhhhhhhhhhhhhhhhhhhhhhhhhh!"
After he dumped another load of his hot baby batter deep up in her fertile womb, Sammy then had something special in store for the innocent little bitch. Defiling the beauty even more, making her perform a degrading task would serve to assure her not go to the cops to report her attack, especially as she'd know that the police would be asking for all the spicy details of her rape. So, although reporting the rape and taking of her virginity was one thing, her having to reveal the fact that she was later forced to suck on the bloody black cock that had first raped her and then spewed its filthy slime in her mouth and on her face was a major factor she'd be considering before reporting the crime committed upon her. Sammy's goal was to return home with a bloody prick, and so to accomplish that now that his cock had been sucked clean, he went and raped the beautiful Ms. Katy Fulton once again. As the drug he had fed her was now driving her mad for another good fucking, he once again had her clutching him to he and begging him to put out the fire raging between her sexy white legs.
Popping Cherry #5:
In doing his periodic check of his high school alumni website, Sammy would read about all the bullshit those fucking jocks and big men on campus would brag about in their lives. This website used to piss him off before, reading about all that fucking bullshit and how wonderful those white boys lives were turning out to be, them telling of the fantastic jobs acquired and just how great their lives were. But now, this website provided Sammy with just what he needed, a means of gaining some knowledge that would help him in extracting some revenge on those fucking bastards who had snickered and made fun of him back in high school. Nothing but grief was what the fuckers gave him and now it was payback time!
Going down the articles, looking first at the highlighted names of his former classmates, only those pricks that pissed him off had him stopping to read that article. One that caught Sammy's attention concerned that of a Jerry Keibler, a fucking football jock that had always gotten his jollies by humiliating him one way or another in front of their classmates. Reading the article, it was Justin announcing to everyone that he had just proposed to the love of his life, that he had finally found his soul mate. Think back to those nauseating days in high school, Sammy remembered one particular occasion that the fucking bastard had knocked all the books out of his hand and when he bent down to pick them up, the fucker went and pulled his fucking pants down and had all the girls laughing at his plight.
Clinking onto the URL address that was next to the asshole's name, it then took Sammy to the mother-fucker's website. 'Fucker's got his own fuck'n website!' he cussed. Looking at the website, it also advised of the punk having just proposed to his 22 year old sweetie named Ms. Megyn Peters, and there was a picture of the beautiful blond chick that the punk was going to soon marry. Looking at the beauty's picture, Sammy's head began to throb …................the head between his legs, that is! 'Oh, damn, ya sure are a lucky man, Jerry Keibler …......................yer gonna have yerself a nice little trophy wife to put up on a pedestal for everyone to admire!' Sammy sneered. Then he chuckled out loud, laughing that "Jerry, my man …......................wish I's had a trophy like that …........................lemme see what it feels like to hold a trophy like that …...............................I'll even polish it up fer ya …..........................got some nice hot creamy polish fer that purty golden trophy of yers …...............................some hot creamy cum from my balls outta work real well!"
Staring at the picture of the beautiful Megyn Peters, Sammy's cock got hard as a rock, figuring that 'This little sweetie sure looks prim and proper …........................and a good fuck'n chance she's still cherry! Time fer some payback Jerry Keibler, ya fuck'r …......................................payback fer all the fuck'n grief ya gave me …..................................but I's willing to call it square between us when I's pop that cherry of that little sweetie of yers!' Sammy didn't remember seeing her before, thus figured that she had to have gone to another high school, but he aimed to learn a lot more about this beautiful blond beauty. Reading more on the website, Sammy noted the link entitled 'How we met!' and began reading about the punk got to meet the lovely bride-to-be. They had met at the freshman orientation at the university, had hit it off right from the start, then learned they were from the same home town with gal having gone to Catholic school across town.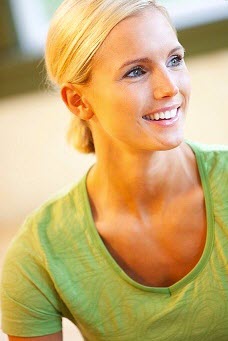 Ms. Megyn Peters

Armed with the knowledge that Ms. Peters grew up in the same town meant that it'd be easy for him to trace her down and that she's probably living somewhere in the general area where she grew up. 'A nice little Catholic girl …........................bet she's vowed to be chaise till her wedding day! Ya've got yerself a real keeper here, Jerry, my boy! She's got ya waiting till yer wedding night to claim that little gem she's protecting there between those trim sexy legs of hers, huh! Well, Jerry …................ya's gonna be in fer a real surprise on yer wedding night …............................cause Sicko Sammy's gonna pop real good fer ya!' Sammy smiled. But in reading on, Sammy laughed as nearly everything was being handed to him on a silver platter: her age; high school attended; college and degree; her job title; place of employment and even an URL link to her website. A link onto the cutie's website made the info he needed complete cause it provided her address, a photo of the place that she and hubby-to-be had just purchased, with she living there till Jerry joined her after they exchanged their vows.
'Shit, this is too fuck'n easy!' Sammy chuckled to himself in not really having much else to do but to check on the layout of the house and get the bitch's daily routine down pat. Seeing that she was already living in the house that they planned on their home as a couple, there was no question as to where he intended on raping the innocent blond beauty ….....................right on the very spot that Jerry Kiebler planned on sleeping each fucking night! Going back to the punk's website, in looking at the address he had listed as his residence, Sammy thought 'Shit! I think that's were he was living with his parents back in high school!' Pulling out the phone directory, Sammy found that he was right as it was the same address given for his parents, thus figured the punk was staying there with his parents to save some money for the time being. 'How nice a guy ya are, Jerry! Letting yer purty fiancee live there all by herself to the big day! But she must be lonely staying there all by herself at night! Tell ya what …........I'll go over there and keep her company ….....................cuddle up and keep her nice and warm fer ya!' Sammy chuckled.
Looking at his surveillance notes, it showed that punk picked his babe up each morning about 7:30 and they drove into town each day together as they worked near one another. Then they'd get home from work, they'd play house at their new place, having dinner and watching a tv show or two, then the punk would head on home by 9:30 each night. Friday and Saturday nights were quite different, as Sammy had expected, for they'd go out to dinner and come back quite late, with the punk staying to 1 am or later. Sammy began thinking 'The innocent certainly wouldn't report the rape if'n I's cut the bindings so she could get free after I left! But that punk she's marrying acts like such a big man and his family is society conscious, he'd certainly would not want it to get out that his lovely bride-to-be got raped by a big dicked black bastard!'
Concluding that the punk also would not want his precious bride-to-be to report the rape also, served as the clincher for Sammy, and in fact added to his excitement about this particular caper. 'Yeah, this is gonna be real sweet!' Sammy thought as he began laying that part of the plan out, getting a hardon in the process. He planned on: make his break-in a Thursday; bringing four long pieces of rope, two of which he'd use as the end to secure her ankles so that her legs would be widespread when the punk came to pick her up that Friday morning to drive her to work; have him find her with her pussy bleeding and sheet soaked with cherry juice; her nipples covered in a layer of dried cum; and streams of his dried juice covering her beautiful face. Laughing to himself, thinking of how the gel capsules containing that potent Spanish Fly worked on the occasions he had used them on his victims, I's gotta send the punk a tape of that portion for a Christmas present. Him finding her all tied up upon finding her, she'll tell him it was such an awful ordeal, but what'll happen when he sees the video of her clutching him tightly and begging him to fuck her deeper with his big black cock! 'The beautiful trophy wife he planned on marrying will be fuck'n totally 'ruined' before the wedding day comes!' he laughed. Thinking further, Sammy wondered 'If that's the case, she sure wouldn't want hubby to see that portion of the video and will do anything to keep it from him …..................like putting out again for me when she sees it!'
Seeing that this was a nice house and all, experienced from breaking into such premises like this before, Sammy figured that the crawl space up into the attic would the perfect spot for him to hideaway till the prick went on home on a weeknight. So, a few added items to pick up from the hardware store would be in order, but in particular the most important item would be a drop down rope ladder for him to descend back on down without making a sound. All he needed to do was to break-in to the place, cover up any evidence so as not to be discovered, and then find the opening to the attic. Before he ascended up into the attic, he'd set up the mini-camcorders in strategic places, get a tall stool or chair to push up the attic opening and secure the hooks so he could then climb up to his hideaway. With the stool or chair put away, closing the door to the closet where the opening is normally situated, he'd then climb on up to settle in. Once he got up there, pulling the rope ladder on up to cover the opening, nothing amiss would be noted even if someone should get something from the closet.
Late afternoon that next Thursday, Sammy carried a small bag that contained the rope ladder that he had purchased, along with all the mini-camcorders and goodies to pull off the vile degrading rape of Jerry Kiebler's beautiful and virginal bride-to-be. Finding a spot behind some shrubs so as not to be seen was the foremost concern, for then he could remove the screen and jealousies before making his entry. Once inside, he then slipped out the back door quickly while leaving it open for his return, replacing the items he had removed to gain entry and thus covering his tracks so there would be no sign of any break-in when the punk and trophy bride-to-be returned. Upon returning inside through the back door, Sammy chuckled 'Jerry, ya fuck'n asshole, ya gave me a lotta grief back in high school but its payback time tonight! Remember the time ya made me git down on my knees to polish and shine yer fuck'n shoes in front of everyone - well, tonight I's only too happy to polish that golden trophy of yers! And I's brung along some hot creamy polish to do job!'
Excited at having gained entry to the beauty's place without being spotted by a neighbor, Sammy hurried down the hallway to where the bedroom was located. Entering the bedroom, then going into the adjoining bathroom, Sammy smiled at seeing the treasure chest he was looking for – her hamper! And upon opening up the top lid, his cock lurched with excitement upon seeing the lime green pair of panties that the lovely blond beauty had most recently worn, probably up until she last showered the night before or even up until that morning. Silky panties draped over his upturned face, with the crotch band over his nose, he then inhaled her sweet fragrance. Looking back down into the hamper, seeing what looked like the waistband of a pair of black and white panties, he reached in to retrieve them. White panties in hand, green pair over his face, Sammy then proceeded to wank himself to get the edge off as there was a lot of time to kill till the beauty and her punk fiance returned home.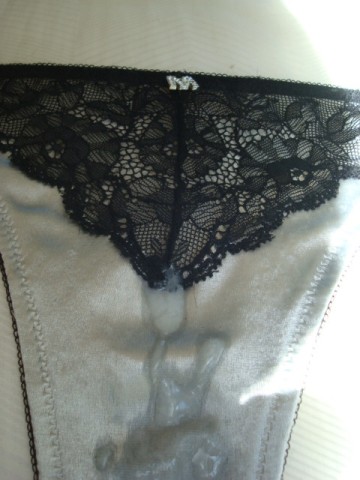 Putting the pair of black and white panties back into the hamper, now balled up and soaked with his copious load of cum, he grabbed up all the other panties and lacy bras to take with him up into the attic. Soon, Sammy was up in the attic hideaway checking the monitor out to be certain all the mini-camcorders were positioned right and the signals transmitting properly. One in the living room so he could see the goings on when the punk and his pretty bride-to-be were together eating or watching television. Another covered the bathroom so he'd get a peek of her undressing and showering. And then there were three in the bedroom to various angles of the bed, assuring that the rape footage would be ideal for later viewing. Sipping on one of the two beers that he swiped out of the refrigerator, apparently belonging to the punk, he chuckled 'Good tasting imported beer ya got here, punk! Can't wait to git me a taste of that sweetie of yers! Yeah, I's gitting hungry fer some sweet cherry pie!' The beer from the refrigerator wouldn't be missed as he had replaced them with warm ones out of the cupboard.
Within a few minutes of the expected arrival time, Sammy smiled widely upon hearing the sound of the garage door rising, meaning that the fuck'n punk and his trophy bitch had just returned home. He checked the monitors and watched as loverboy entered the den after apparently getting himself a beer before turning on the tube for the news. Meanwhile, that sweet little honey of his had entered the master bedroom and was getting out work clothing and into a more casual outfit. Sammy rubbed his throbbing hardon as the beauty went to the closest to step out of her heels before undoing the back of her dress, causing him to pant out 'Oh, sweetie ….......................damn, my boner's about to bust right outta my jeans!' She had gotten down to her bra and panties, then had donned a pair of shorts and a blouse before leaving the bedroom to join her punk in the den.
Recording them together in the den, watching as the kissed and cuddled, then things quieted down when they turned off the television to play house cook their dinner together. With nothing happening on camera, Sammy then turned off the recorder, entertaining himself with the undergarments he had brought up in the attic with him. Licking the crotch of the baby blue panties, wanking off into the pair of pink ones, such was needed to take the edge off things for there were another three and a half hours to go before he could sample it in the raw. Thinking of the blond beauty's horror the next time she did her laundry, very probably over the weekend, she'd then find that her panties had been the source of his entertainment before raping her in her bedroom.
As the couple remained out of his monitor's viewing for some hour and a half, Sammy figured that they must be cooking and then sat down to eat their dinner cause basically he had all the other areas covered by a mini camcorder. Finally they showed up in the den once again, sitting down on the sofa and using the remote to turn on the television set. Seeing the punk put his arm around his lovely honey, Sammy's boner twitched in excitement, for soon he would be the one with his hands on that sweet tender piece. He watched as the punk's hand slowly moved on down her shoulder, making his move to slide down over her tittie, fingers teasingly moving down ever so slowly till the tip of the punk's index finger was moving from side to side. The punk had evidently found her sensitive nipple and was now teasing it to bud up against his teasing finger.
With earphones on so that the volume would not have to be turned up, possibly giving away in hiding place, Sammy then hear the beautiful bitch pant out and moan "Mmmmmmmmmm …....................................ohhhhhhhhhhhhhhhhhhhhhhhhhhhh! Oh, Jerry …...............Jerryyyyy ….....................Jerryyyyyyyyyyyyyyyyyy!" Seeing her swooning under the punk's touch, her left hand guided over placed upon the bastard's 'little' hardon, Sammy saw her hand instinctively slide over the punk's hidden prick. Then her petite hand came up to grasp the punk's wrist to pull his arm away from her, allowing her to pant and try to regain her composure, telling the punk that "We need to stop …...................................you're getting me too excited! Remember what we agreed upon …......................we need to wait ….....................to make our wedding day perfect! And then I'll be all yours …......................all for you to claim as your own!" Cock throbbing once again after hearing that, Sammy smiled and chuckled 'Not if'n I have a say in it punk! What ya'll be claiming on yer wedding night will be one 'ruined' and well-fucked little bitch! And that purty little bride-to-be of yers might jist be walking down the aisle to ya, with my little black bastard in her tummy!'
Like clockwork, when 9:30 came, loverboy was being pulled up from the couch and being shooed back to his place. Garage door opening and then closing a couple minutes later, meant that it was soon to be dessert time for Sammy as he smiled thinking 'Time to eat some fresh cherry pie! I's wonder jist how juicy it'll be! Guess I'll find out when I's poke it slice into that sweet little honey pie!' With the cameras transmissions being view on his split screen monitor, he watched as the bedroom light came on as the sweetie entered the room and proceeded over to the dresser drawer. He watched as she got out a clean pair of lavender panties before going over to get her loverboy's college football jersey top, with the same number that the punk had in high school, taking it with her to the master bath she apparently slept in it. 'Damn, I'm gonna git to pop her fuck'n cherry while she's got the fuck'n punk's football jersey on! Can't git any sweeter than that!' he mused.
Disrobing in the privacy of her bathroom, down to her lacy white bra and panties, she nervously looked around as she felt rather guilty about what she was about to do, checking to see if anyone was watching her. 'You silly twit! You're in our own bathroom with the door close and no one else in the house!' Megyn shivered as brought her hands up to her breasts, then used the tip of her thumbs to touch herself up as Jerry had done earlier, causing her to suck in her breath as her excited nipples began to harden under the flimsy cups of her thin lacy bra. 'Enough!' she told herself as her hands then behind her back to unhook her bra in order to remove the lacy garment. Looking down at her hardened pinkies, Megyn couldn't resist the temptation to thumb her bared sensitive buds. Panties pushed down over her hips to puddle around her ankles, she then stepped out of them and stepped into the shower and closed the door before turning on the water. If only Megyn that a pair of leering eyes was seeing her in the buff up in the attic.
With the beauty under the shower and behind the frosted shower stall glass, it was time for Sammy to open up the attic door and drop his rope ladder to make his way down into the closet area. Once down on the ground level, he opened the closet door and proceeded down the hallway to where his unsuspecting prey was showering. And while she showered, Sammy got things prepared in the bedroom, namely the task of getting all the rope bindings secured to each corner of the bed after having pulled down the covers and blanket. He smiled in seeing the white bedsheets covering the mattress, ideal for what he wanted, that of having it streaked and soaked with the innocent beauty's cherry juice that would make it a real bloody mess. Picturing the asshole she was gonna marry arriving the next morning to find his trophy bride-to-be spread-eagled on the bed with sheets soaked with blood at the vee of her legs, Sammy chuckled 'Like they say, a picture says a thousand words! The bloody sheets between her sexy white legs outta make it quite obvious as to what happen – that his virgin bride-to-be jist had her precious little cherry popped! Heh, heh!'
Stepping into her panties and then putting on he jersey top, Megyn opened the bathroom door and stepped into the master bedroom as she planned on going straight to bed. 'Ooooooooh, I can't wait till the big day comes when I won't have to put Jerry off any more! It's getting so hard to refrain from just giving in and letting Jerry make love to me …...................letting him take my virginity …...............to make me a woman …......................his woman!' she thought. Thinking back to when they were touching each other up on the couch, Megyn recalled how his manhood had swelled up under his pants when she had grasped and stroked it for him. 'My gosh, it was so thick and so long ….............at least six inches long! It's a bit scary to think of having it going up into me ….................pushing up against my hymen …......................breaking through it! I hope it doesn't hurt too much!' she shivered.
Suddenly her pleasant thoughts turned to pure terrifying horror as a large calloused hand was clamped over her mouth and Megyn being dragged over to the king-sized bed that she and Jerry had recently bought together ---the bed that they would share together as husband and wife! Thrown roughly upon the bed, unable to react quick enough, Megyn found her arms stretched out above her head with her wrists bound by heavy rope. "Please …...................oh, pleaseeeeeeeeee …......................please don't hurt me …................please don't hurt me! Take my purse …................there's some money in it …..............it's on the dresser …....................just please don't hurt me!" Megyn sobbed out as she observed the black hooded intruder standing at the foot of the bed as he reached forward to caress her legs. Cringing at his touch, she tried kicking at him but he seemed to enjoy it all the more.
The the vile intruder was crawling up between her legs, pushing her jersey top up, getting it up over her breasts, and then the bastard lowered his head before pushing up his hood some before clamping his hot mouth over tender pink nipple. "Noooooooooooooo …........................................noooooooooooooooo …...................nnnnnnnnnnnnnnnnnnnnnnnnn!" she panted out as the flicking tongue had her sensitive nipple responding from the unwanted pleasure. And then the bastard was mouthing her other breast, getting it to respond in similar fashion, moving back down the bed some after having her nipples budding stiffly from his tongue teasing. "No ….............noooo …..............noooo, pleaseeeeeeeeeeee …....................please don't!" Megyn panted out as her lavender panties were being worked down over her trim hips. Trying desperately to kick at her assailant, trying to prevent him from stripping off her panties, but she lost the battle as they were pulled down her legs and off her feet.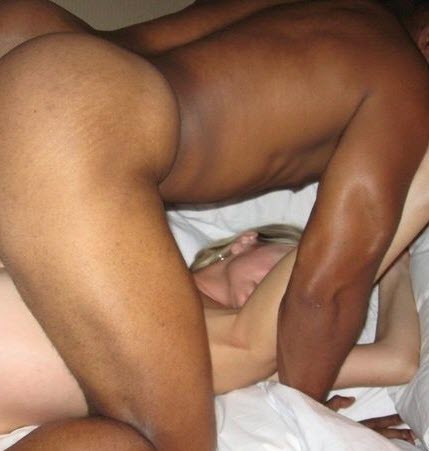 "God ….....................nooooooooooooooooooooooooooooo …...................................noooooooooo, pleaseeeeeeeeeeeeeeeeeeeeeee …...............................ahhhhhhhhhhhhhhhhhhhhhhhhhhhhhhhhhh!" Megyn cried out as the vile bastard was now mouthing her sex, tonguing it also, inserting his thick wet tongue up into her vagina. "Stoppppppppppppppppppppppppppppp …................................oh, stop …...........................please stoppppppppppppppppppppp!" she cried out as her petite body shook and trembled with unwanted pleasure. Withering about on the bed, pulling at her bindings, Megyn tried to get out from under her attacker, but his foul mouth remained clamped upon sex. "Oh, Godddddddddd …...............oh, God …..................stop …........................please stop …....................ohhhhhhhhhh, God ….......................ahhhhhhhhhhhhh …........................ahhhhhhhhhhhhhhh …...................ahhhhhhhhhhhh …............................oooooooooooooooooooooohhhhhhhhhhhhhhhhhhhhhhhhhh!" Megyn cried out as her entire body suddenly trembled and then went into uncontrolled spasms. Her very first orgasm , a mind-shattering one, had been given to her from the devouring mouth of a black intruder.
Panting for breath as she lay limply upon the bed, slowing coming back down to earth from that mind-shattering orgasm, her eyes staring ahead towards the foot of the bed where her assailant was beginning to disrobe. Seeing his ebony black body being bared, Megyn began trembling in fear, knowing that she was about to be raped by the sadistic bastard. Then the bastard dropped his pants, and with no underwear being worn, Megyn's eyes widened in horror as she gasped at the size and length of his manhood. 'My God …....................he's not human! It's the size like that of the donkey's that I once saw at the zoo when I was growing up!' she thought. Megyn then sobbed "Please …...............please ….................please don't rape me with that 'Thing'! Pleaseeeeee ….........................oh, pleaseeeeee …........................please don't rape me …....................I ….......................I'm a virgin …..................I'll never be able to take that 'Thing'!"
Sammy just loved the terrified look on her pretty face, wishing that punk Jerry was here at the moment, having him be a witness to the rape of his beautiful trophy bride-to-be! Kneeling upon the foot of the bed, he grabbed her by the ankles as she kicked out at him, then moved up between her legs. Shucking at his tool, getting nice and stiff for her, he taunted her with "Gonna pop that precious cherry of yers, sweetie! Gonna make a woman of ya! But since I's copping that cherry yers, depriving the punk yer gonna marry that pleasure, I's gonna leave him something in return …..........................a little illegitimate black bastard who'll git to call him daddy!" Sammy loved hearing her whimper and plead "Please …...............please don't rape me!" Cock in hand, putting the thick head up against her tight little gash, he then grasped the beautiful bitch by her trim hips, then lunged on forward with all his mouth.
"Eiiiiiiiiiiiiiiiiiiiiiiiiiiiiiiiiiiiiiiiiiiiiiiiiiiiiiiiii …...........................................aieeeeeeeeeeeeeeeeeeeeeeeee …........................aieeeeeeeeeeeeeeeeeeeeeeeeeeeeeeeeeeeeee!" came the screeching cry from the blond beauty as her virginity was taken from her. The screams were like music to Sammy's ears as he busted right through her tight little cherry, and he laughed "There it went, sweetie! Ya ain't cherry any more! What's that punk yer marrying gonna say when he finds out ya got yer cherry popped, huh? Oh, damn yer one tight little bitch! Ahhhh, I's can feel yer cherry juice lubing up yer cunny fer us! Ah, yeah, I's jist love the feel of yer cherry juice around my's cock!" Then he began slicing in and out of the sobbing beauty, then rose up some to look down between their bodies to see the red coating of her cherry juice cover his black dong. "Ah, baby ….................ahhhhhhhhhh …...................ahhhhhhhhh!" Sammy panted out as he continued to brutally rape the beauty.
Having popped one of those blue pills before making his descent down from his hideout in the attic, this allowed Sammy to keep his hardon going and going without him coming too quickly. Sammy wanted the blond beauty to always remember her first time, which she would anyway, but her initial rape of her body would be a fuck session lasting a good twenty-five minutes. In and out, in and out, with the sheet having a large wet spot that continued widen beneath her beautiful ass as blood seeped out of her once tight little slit. Finally, as he neared the end, Sammy panted out "Gonna breed ya bitch ….........................gonna plant my little black bastard in that little tummy of yers! Ahhhhhhhhhhhh …........................yeahhhhhhhhhhhhhhhhhhhhhhhhhh!" And as his nuts popped and his hot cum flooded the beauty's fertile womb, Sammy her sobbing and crying as he sprayed his hot seed far up in her cunny.
After her rapist had finally pulling his filthy thing out of her violated vagina, Megyn could feel a slick gooey substance flowing out of her raped slit down a portion of her upper thigh to then drip down onto the bedsheets. Forced to open her mouth as the bastard shoved in two gel capsules, then had to swallow it under the threat of "Swallow it or I's gonna shove it down yer throat with my bloody cock, bitch!" Megyn did not know what she had been forced to swallow but she knew that it was obviously not going to be good for her, whatever the gel capsules contained. As the bastard ran his hands over her legs, touching her all over for some ten/fifteen minutes, Megyn then felt her nipples and cunny begin to tingle, causing her to squirm about on the bed a bit. She then realized that whatever the capsules contained were the cause for body reacting to them. Such were the effects of the new liquid Spanish Fly!
With the drug taking hold of the innocent beauty, making her squirm about, Sammy knew that she would soon be wanting, not really wanting it but more like needing it. Bending over, he sucked on a stiff budding nipple, the heard her moan "Oooooooooooooooooooooooooooooooh!" Moving over to the twin and suckling upon it, another moan similar of pleasure was emitted. Slipping his hand down between her sexy legs, using his middle finger to slide into her bloody slit, he expertly found her sensitive clit and rubbed it. "Ohhhhhhhhh, pleaseeeeeeeeeeeee ….......................please …...............do it again ….........................rape me again!" the frantic beauty pleaded as the itch between her legs from the drug could only be scratched by a thick cock fucking up in her hot and inflamed cunny. Moving up into position once again, Sammy gave her just what she wanted, then undid the ropes binding her wrists. Soon it all be on the recording disc up in the attic, capturing the blond beauty wrapping her trim arms and legs around his black body as he fucked at her.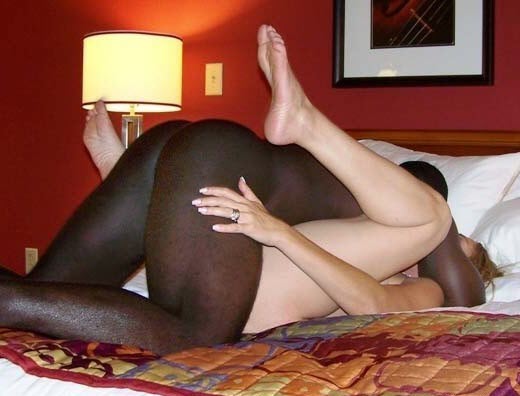 Giving her a double dosage of Spanish Fly, Sammy wonder just how crazy it'd make the bitch as one capsule normally did the trick. The way in which she grasped him to her, working her cunny up and down on his fuck stick, the double dose sure had this sweet innocent bitch going crazy as she was now wanting it badly. Stopping and holding still, keeping her from rubbing her cunny up and down on his cock, he whispered "Beg me, bitch! Beg me to fuck you! Beg or ya ain't gonna git it!" As she panted, trying to pull him into her again, Sammy smiled up hearing beg "Please …..................please ….........rape me again …..................fuck me ….......................fuck me …...................fuck me again! Pleaseeeeeeeeeee …..........................fuck me again! I beg you ….....................please …...............fuck me …....................fuck me again!"
Having raped the beauty over and over throughout the night, with about forty-five minutes before the punk would be driving up, Sammy then tied her up once again. This time he had her spread eagled upon the bed, bound by her wrists and ankles with her legs spread wide to show the blood stained sheets at the vee of her thighs. Gathering up his monitor and mini-camcorders, leaving one still recording back in the bedroom, he planned on making his exit fifteen minutes before the punk arrived. Fifteen minutes to spare, he then went back into the bedroom, straddled the beauty and made her take him in her mouth. First spurt had the beauty gagging on his cum, at which time he pulled out and gave the bitch a hot facial. Not only would the punk find his beautiful bride-to-be tied up and having been raped of her virginity, but but there would be cum on her lips and sprayed all about her beautiful face.
In the back of his van that was parked outside of the home, Sammy watched and waited for the punk to arrive. Right on time, the punk drove on up and parked in front of the garage door, then got out to go inside and find out why Megyn was not ready to go and running late. Looking at the monitor, Sammy smiled widely in seeing the look on the punk's face when he entered the bedroom while calling out for his little sweetie and then yelling out "Oh, Godddddddddd …....................Megyn!" With the now hysterical beauty sobbing as the punk began undoing the rope binding her by the ankle, then the punk too was crying as he realized that his beautiful bride-to-be had been savagely raped and that she was obviously no longer pure and innocent …................that her virginity had been stolen from her ….................from him, as that had been reserved for him on their wedding night! "Yeah, punk …................I's went and busted yer purty bride-to-be's precious little cherry! That's right, punk …........................Sleazy Sammy went and copped her cherry …........................and maybe jist went and knocked the little bitch up!" he gloated. '
Sammy watched intently as the beauty was untied, then punk went to get a wet wash cloth and was wiping the wet thick spunk off her beautiful face, giving Sammy a good laugh. "What happened, honey? What happened?" he heard the punk ask his sweetie as she pulled down the jersey to to cover herself. Then the beauty sobbed out that "It was so horrible! I took a shower, then was coming back into the bedroom when he grabbed me from behind and dragged me to the bed! Then ….........then he tied me up …................and …........................and raped me …..................over and over again!" "Do you know what he looked like? Can you describe him?" the punk then asked. To which she replied "No! No, he had a hood on …......................but ….................he …...................he was big ….........and black!" "Did …............did he use anything ….........as a precaution?" the punk stupidly but hopefully inquired. As the shook her head 'No!', Sammy laughed out loud "Ya stupid fuck! Whadda ya think that white stuff is that's still oozing outta her cunt and on the bloody sheets, ya dumb asshole?"
Hearing her telling the punk that she had been raped over and over again while tied to the bed, Sammy smiled as that was just what he was hoping to hear. 'Perfect …...............just perfect!' Sammy thought as he planned now on seeing the sweet little bitch again, thinking 'Hmmm, maybe right after ya git back from yer honeymoon! And then yer gonna put out fer me each and every year, right on yer fuck'n Anniversary! Yer gonna take off from work and meet me at a sleazy motel, where I'm gonna fuck ya full of cum and make ya eat it before I's send ya home to that punk so's ya can go out and celebrate yer Anniversary!' Sammy laughed 'Yeah …...............after telling the punk that she was tied up the entire time, when I's send her a pic or short video of her untied with arms and legs around me while begging me to fuck her again, she won't fuck'n dare let hubby see that!'
As Sammy had expected, the rape had gone unreported. The raped beauty certainly did not want to have anyone learn of her violation and neither did the punk wanting anyone learning that his trophy bride-to-be had been 'ruined' and permanently tarnished. With the wedding day soon coming up, Sammy planned on returning to see that the couple indeed got hitched, or whether his raping the lovely bride-to-be got the wedding plans called off. He sure hoped that the wedding would take place as he looked forward to their Anniversary day each year, making sure the punk got himself sloppy seconds each time his took his lovely wife out on the town that night.
End of Story.