Stalked by Sicko Sammy - IX

(m/f, i/r, n/c)
by
Black Demon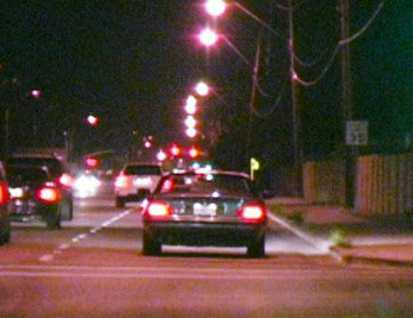 ______________________________________________

Standard Disclaimer!

This is a fictional story intended for Adults only!

______________________________________________

************ ***********

Note: The story below is a story in itself. However, it is also a direct

spin off of the earlier stories entitled: 'Stalked by Sicko Sammy – 1 thru 8'

************ ***********



Sammy White was proud of the nickname that he had given himself, derived partially from one of the first victims that he had forcibly raped in her home, for it was the first time in getting turned on with the weeping beauty called him a 'sicko' pervert. And so he took pride in the name of Sicko Sammy! And on some occasions, knowing that his victim would surely be too ashamed to go to the police to report her being raped, he even taunt her more by telling her "Ya thinking of going to the cops to report this, bitch? Well, ya jist tell the cops and the punk yer gonna marry that 'Sicko Sammy' was the one who went and popped that precious cherry of yers!" And then, after forcing his blood stained cock into her virgin mouth, he'd laugh and taunt her further with "Ya go and tell the cops and that sweetie of yer how's I's then made ya suck yer cherry juice off my black cock till I's pumped yer mouth full of my hot sticky jizz!" Sammy knew full well that the bitch would rather die than to have to describe to her fiance or anyone else as to how she had been raped, violated, and degraded in such a humiliating way.

Throughout his youth and teenage years, Sammy had always been looked down upon and literally called a 'Loser'! Although he had kept his sideline a secret from anyone he knew, Sammy wanted to outdo any of the assholes that he grew up with in middle school and during high school, especially the fuck'n jocks who hounded him to no end. With the vast information provided through the internet, now including many websites for high school alumni, the news tidbits on his fellow classmates served to be priceless information that money couldn't buy. The website on his high school, categorizing news for each graduating class, Sammy would get to read of those punks who had picked on him every single day of the school year. Having honed his skills for several years now, Sammy could be considered as a highly trained expert in his field, that of surveillance along with breaking and entering. Those fields of expertise made him a cunning and very dangerous culprits, one that all women should fear, for he was a serial rapist.

'Well, payback's a bitch, that's fer sure!' Sammy would comment and laugh to himself these days, for he was on the way to getting even with as many of the punks who had put him down over the years. Already he had gotten revenge on some of his former classmates, using information gained from the class website, paying those bastards back for humiliating him and with interest included. Those punks hadn't changed one iota since high school, always bragging and tooting their own horn back then, and now it was by telling all what a great job he now had along with posting a pic of the beautiful trophy that he would soon be on the mantle as his wife. 'Well, some of those recent beautiful trophies aren't so precious to those white boy punks any more! And the list of tarnished trophies is gonna grow real quick from now, especially as it seems their all getting outta college and getting married! Yeah, Sicko Sammy's gonna be busting up quite a few trophies from now on!' he chuckled.

But Sammy was truly an opportunist, not passing up any opportunity that happened to come his way, much of it was luck on his part but the unlucky stars happened to be right above the unfortunate beauty that he had cast his eyes upon. Paying back the bastards who had humiliated him throughout his teenage years certainly played a major part of his demonic crave to get even with the bastards. However, Sammy was not that intense or centrally focused to not be aware of other opportunities around him. In fact, getting a part-time job as a busboy for a high end restaurant certainly broadened his horizons. And with his throbbing cock being a gauge as to a possible next victim, Sammy was constantly using his head, only it was the throbbing head between his legs that was doing all the thinking!




Popped Cherry #6:



Having gotten a part-time job at a busboy at one rather classy restaurant named Gaylord's that was located on one end of the shopping mall, Sammy found this to be a real nice place to work at, especially as it seemed to bring him into contact with just the type of females that turned him on. The lunch crowd was more a relaxed clientele versus that in the evening, with more shoppers coming in while dressed casually, and the lunch menu was quite an affordable one. On just his second day on the job, while cleaning up one a table during lunch and getting it prepared for the next diners, Sammy then noticed that the guy across the way appeared to be proposing to young blond gal seated across of him. Sammy watched with great interest as the guy slipped the ring on her finger and saw her smile happily. 'Damn, she sure looks kind of young to be getting married!' Sammy thought, just as his boner was rising up to tell him 'She sure looks like an innocent young bitch! Let's find out if she's still cherry!'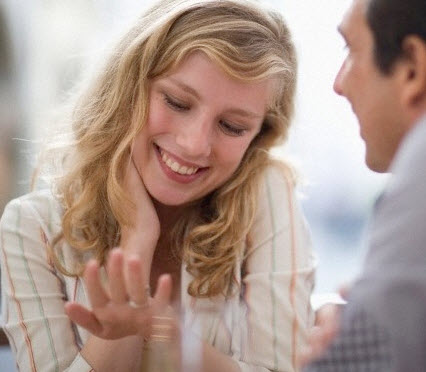 Ms. Jillian Raynor


For 20 year old Jillian Raynor, about to be a junior in college while working a part-time job, she was so in love with Bob Hansen and dreamed of one day becoming his wife. Bob was two years older and had just gotten his bachelor's degree and had started work at an engineering firm. Jillian had hoped he'd propose someday, thinking and hoping that it'd be near her getting out of college, so she was quite surprised when he slipped the ring on her finger and asked her to marry him. Her heart thumping with excitement as she looked at the beautiful sparkling diamond, she said 'yes' to her handsome man who was now her fiance. They both agreed that it'd best be a two year engagement for them, mainly to please her parents as they had continuously harped on her getting her degree before thinking of getting married.

Dating for nearly two years, Jillian had actually met Bob when he led a tour of the campus for incoming freshmen when she checked into the dorm a week before classes began. She happened to bump in him when she went to the bookstore the next morning, started talking and had lunch together, then they couldn't stop seeing one another. Their actual first date was that weekend, and from there their relationship just blossomed into a full romance. Their talk of marriage was not any serious discussions but more of humorous banter in feeling one another out, such being when Bob would ask "You are going to be my wife one day, aren't you?", to which she'd respond with "Well, you aren't ever going to know unless you propose first!" But deep down, each knew they'd be getting married as soon as Jillian finished college. Jillian was so grateful that Bob did not try to push his advances upon her, for she wanted to please him but still wanted their wedding night to be a very special one, a night when her husband would make a 'woman' of her.

A lot of kissing, some touching here and there but all through the other's clothing, but that's as far as it went as Jillian and Bob respected one another so as not to get too carried away. For Bob, he excitedly reached out to take his now fiancee's left hand in his as she continued staring at the diamond ring on her finger. As Jillian had told him that she never had anyone special in high school, where it was more of friends getting together as a group each weekend, she admitted that he was her very first boyfriend. And when she stopped him from putting his hand from sliding under her dress, telling him "No ..............not until we're married ...................it's got to be special!", Bob then knew for a fact that Jillian was still a virgin.

Having planned this special occasion for over a week, Bob had made reservations for lunch at Jillian's favorite restaurant on the anniversary of the day they had first met when he led the tour for incoming freshmen to Hanford U. Having purchased the beautiful diamond ring money he had saved up from his part-time jobs during college and the first few paychecks from his new job at the engineering firm, he wanted things to be just perfect when he slipped the ring on her finger and proposed to her. Everything had worked out just perfectly, loving the smile on her face and her saying 'yes' to his proposal. But unknown to Bob, the place and timing couldn't have been more unfortunate for the proposal, as the event had caught the eye of the busboy standing some ten feet off to his left. That busboy ..................was a serial rapist who sought out and preyed especially upon lovely young women who were engaged to be married, and who appeared to be quite an innocent beauty. And with Jillian fitting all those criteria to a 'T', he had just made his lovely fiancee the #1 prey for this serial rapist.

Having cleaned up the nearby table that he had been working on and placing the new settings, Sammy then wandered up to the reception stand when the gal had led another set of guests to their table seating, he then saw that Table #10 had been a reservation placed for a Bob Hansen. Memorizing the phone # that had been placed next to the name, Sammy got all the information that he needed to begin tracking down the lovely prey, as he'd merely have the punk lead her to her little nest. 'Bob, my boy, yer gonna lead me to where yer sweet little honey lives so I's can pays her a visit in a week or two!' Sammy thought as he looked over at the punk and his lovely fiancee. 'Damn, she sure looks sweet! Bet a hundred bucks that her precious little cherry is still intact! Till I's git to bust it good!' he mused. Sammy laughed as his next demented thought had him adding that 'I's gonna make that purty little bitch suck on my bloody cock till I's cum in her mouth, then make sure she swallows it all! Don't ya worry ya fuck'n white punk .........................I's gonna leave ya something in return fer popping yer bitch's cherry .................................yeah, my's little black bastard fer ya to take care of, heh, heh!'

That night, after logging on to the internet, Sammy plugged in the punk's name and the phone number and easily had Bob Hansen's address. And with the yearly subscription he had signed up for, Sammy got the punk's place of employment. All he needed now was to tail the punk from home or work and the unwitting fool would lead him to where the golden treasure was hidden. Turning on his cellphone, one that he had kept in his apron while busing tables, he smiled at the picture he had taken as the beauty was admiring the diamond ring on her finger. 'Ah, sweetie .......................yer soon gonna be admiring the sparkle of the diamond ring ......................when yer fingers are wrapped around Sicko Sammy's big black cock!' he mused. Looking at the beauty's picture captured on his cell phone as he pumped away at his bared boner, Sammy groaned loudly as his nuts popped at the prospect of soon getting in the bitch's tightly little panties, his cock sending a geyser of cum three feet up into the air.

With Bob busy at work during the weekdays, Friday nights were their normal night out for a nice dinner, then they'd spend time together at her apartment that was located near the university. Bob would stop over right after work, then they'd head on out for dinner and some dessert, but there would be not tempting fate with allowing her handsome fiance to stay over for the night. And so by 1 a.m., Bob would head on back to his place that was about ten miles away, located closer to the downtown area where his firm's office was located, making his daily compute much easier each day. 'Time sure flies! Tomorrow makes it two weeks since Bob proposed to me at Gaylord's! I still can't believe it!' Gillian thought as she looked at her sparkling diamond ring on her finger after seeing Bob to the door and kissing him goodbye. Going to her bedroom, she took off her earrings and placed them into her jewelry box on the dresser, then stepped out of her heels before beginning to undress by reaching back to unhook the back of her dress, unaware of the pair of peering eyes behind the crack in the closet door.

Unzipping her dress and then stepping out of it, Jillian held her dress while bending to pick up her heels, planning to put her shoes in the closet and to hang up her dress. Having put her heels on the rack, she then got a hangar for her dress. Hanging the garment up, she turned slightly while reaching back to unhook the clasp of her bra. Just as she accomplished that task, a hand suddenly came around her neck to cover her mouth, causing Jillian to freeze with fear and her entire body shook from the shock of realizing that someone was in the apartment her. The gruff male voice behind of her had Jillian shaking with absolute fear as he chuckled at her plight in telling her "I's jist enjoyed watching ya take off yer clothes! But don't stop now ................let's git ya naked" Suddenly his other arm came around to grasp the flimsy bra that had just been unhooked and pulled the protective garment from her. Jillian sobbed as the bastard cupped his calloused left hand over her right breast and was flicking his thumb over her budding pink nipple.

Seeing the glistening blade being flashed in front of her face, being brandished from behind by her assailant, Jillian was naturally scared out of her wits and frozen to the spot as the intruder continued to fondle her breast. Shaking with fear, Jillian stammered out "Pl ...................please ........................I have some money in my purse ............................you can have it ........................just take it and go!" "That's nice to know ....................there's no rush .................I'll get it later!" she heard him respond to her plea. "Oh, God .........................please ........................please don't touch me!" Jillian whimpered as the bastard flicked at her pink nipple. "Now I'm gonna put my knife away, but it don't take me more than two seconds to get it back out if'n I have to!" Jillian was told, feeling some relief when she heard the switchblade being closed, but dismay set in when the bastard's now freed hand allowed him to cup and fondle her other breast as well. Both breasts being cupped, thumbs flicking at her nipples, Jillian trembled from the unwanted pleasure her assailant was giving her from the intimate touching of her body.

Breasts grabbed by the calloused hands, Jillian found herself being pulled a bit to the left, then the hand on her left breast was removed, a second later the light switch was hit to plunge the bedroom into complete darkness. With the bastard nuzzling at her neck, the feel of cloth also on her neck told Jillian that the intruder was apparently wearing a mask. The hand returned to now grasp her left wrist, pulling her arm behind her back, causing Jillian to gasp aloud as her trim fingers were now being molded around the bastard's stiff jutting spear. Seconds later, with both breasts being cupped and fondled once again, Jillian trembled when her assailant ordered her to "Reach back with you other hand now.........................cause I wanna feel those purty fingers playing my balls! Do it, bitch! Or do ya wanna see my shive again ...................and maybe carve ya up some?" Complying with the demand out of fear, cringing with disgust as this was her very first time doing such a sexual act, made even worst as her tormentor chuckled "That's it, sweetie! Roll'em ..........................just like that ..........................like yer gonna roll a pair of dice! Oh, yeahhhhhhhhhh!"

Stumbling forward some, being held firmly by hands gripping her breasts, then Jillian was being pushed ahead again ...............................nudged ahead by the thick fleshy bone poking at the small of her back! Eyes now adjusting to the darkness and being in her own bedroom, Jillian trembled in fear with queen-sized bed just before her, then her assailant was releasing her breasts to side his big calloused hands down her petite body to put his put his thick thumbs into the waistband of her flimsy white panties. With her last protective undergarment being pushed on down over her trim waist, Jillian began to shudder in fear as she pleaded "Please ..........................please ..............................please don't rape! Please ...........................you won't like me ........................I'm not experienced ...........................................I'm not experienced at all!" To her dismay, with her panties sliding down her trim legs and puddling at her feet, her assailant was nibbling at her earlobe and whispering to her that "Ah, but what I enjoy the most, sweetie! And that's what I's been hoping all along ................................me popping that precious little cherry of yers!"

Suddenly pushed forward onto the bed, Jillian tried to scramble forward but strong hands grasping onto her ankles prevented her from doing so, then she was being flipped over by very strong hands. Trembling with fear, feeling the weight of her heavy assailant now upon her petite body, Jillian was terrified to find that the bastard was already buck naked as she was. Desperate, Jillian tried to push her attacker away so she could get herself off the bed, fearing for her life as well as the dreadful thought of being raped by this devilish black bastard who had broken into her home. With both her wrists captured and arms pinned above her head, Jillian found that her flailing legs could not effectively kick her attacker away as he had settled himself down between her widespread legs. "No ......................please .....................please ................don't .....................don't rape .....................please ........................I beg you! Eieeeeeeeeeeeeeeeeeeeeeeeeeeeeeeeeeeeeeeeeeeeeeeeee ..........................................eieeeeeeeeeeeeeeeeeeeeeeeeeeeeeeeeeeeeeeeeeeeeeeeeee!" Jillian screamed out in anguish as the bastard had lunged himself onto her ..........................but also into her! The vile rape was made even worst as her rapist laughed at her plight, inflating his filthy 'thing' within her, bragging with a chuckle that "Got it, sweetie! Went and busted that cherry of yers! Ya had better make sure ya git hubby drunk on yer wedding night ........................that way he won't know somebody else went and copped yer cherry!"

"Noooooooooooooo ..........................oh, nooooooooo ............................oh, noooooooooooo ......................oh, noooooooooooooooo!" Jillian whimpered as pain coursed throughout her entire body, her mind devastated at the realization that she was no longer a virgin, a prize that she had planned on bestowing upon the man that she married as her wedding gift to him. "Oh, God ...........................oh, Goddddddddddddd .........................ohhhhhhhhhh ......................ohhhhhhhhhhhhhhhhh!" she panted out as the rapist sliced his thick black cock in and out of her bleeding slit, causing a loud sound each time he pumped in and out of her aching body. Jillian prayed that the rape of her body would end soon, wanting for the pain to subside and for the heavy bastard to get off of her. Due to her inexperience when it came to sex, that was all the Jillian could think of at that point in time, until her rapist panted out to her that "I's gonna cum, sweetie! Gonna jizz ya full of my baby batter! Gonna give ya and that punk yer marrying a nice little bambino as a wedding present! Yeah, sweetie ......................I's gonna knock ya up good!"

Suddenly it all sank in as to what the bastard was hoping to do, causing Jillian to struggle with all her might to throw him off her her, to dislodge that raping cock from in between her thighs. "Please ......................pleaseeeeeeeeeee .................no, pleaseeeeeeeeeeee ......................you're not wearing anything! Please .......................stop .......................nooooooooooooo .............................noooooooooooo ..................I don't want to get pregnant ...............................................I don't want your baby in meeeee!" Jillian pleaded as she continued to struggle, but it was all in vain as her attacker was just to strong for her. To her dismay, her vile rapist began to pick up the pace, doubling his speed as he speared in and out of her bleeding slit, and then she swore that the bastard's penis was swelling up within her. Jillian did know from experience as to what that meant, from that time when Bob had taken her hand to slide it into the opened zipper of his pant, pumping as his swollen penis that soon throbbed and swelled up even more.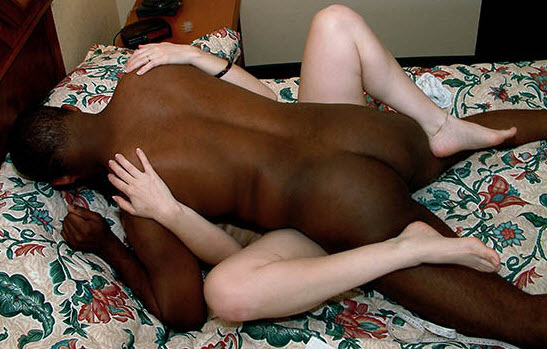 Loving the young beauty's thrashing about as she fought with all her might to dislodge him, Sammy gloated in triumph as he easily managed to keep her pinned to the bed while continuing to rape her with his proud baby maker. Having released his grip on her wrists so he could grasp both trim hips, this allowed the distraught beauty to pound at his shoulders in her hope to fight him off, but Sammy proceeded to jackhammer the young beauty. "Ahhhhhh .........................ahhhhhhhhhhhhhhhhhhhhhhhhhh ............................I's there ..........................I's there .....................cumminggggggggggggg ...........................I's cumminggggggggggggggggg in ya, bitch! Argggggggghhhhhhhhhhhh ...........................................ugghhhhhhhhhhhhhhhhhhh .......................................ahhhhhhhhhhhhhhhhhhhhhhhhh .................................fuckkkkkkkkkkkkkkkkkkkkkkk!" he groaned as he ejaculated his hot roe deep up in her fertile womb. Unleashing spurt after spurt of his hot gooey cum, flooding her innards with his potent baby juice, caused the beautiful blond to cease her fight as it was now too late. Hearing her sobbing in defeat, Sammy twitched his cock in her gripping sleeve to have every drop of cum deposited in her cunny.

Early that next morning, Jillian snapped awake to find herself all alone in the apartment, her rapist had disappeared sometime ago after she had passed out during one of the vile rape episodes. Legs aching so badly, Jillian could barely move as she looked down at her blood smeared thighs, then blinked back the tears as she realized that she was no longer a virgin. She had to text Bob, tell him that she came down with a bad case of the flu, that she was going to get some rest by sleeping the day away. She also added that it best he not stop over as she feared he'd get sick also, telling him that she'd call the next day if she felt okay or text him at least. Getting a reply text a minute later, Jillian then breathed a sigh of relief as she could at least think things out and decide as to what she should do next. Staggering her way to the master bath, she turned on the shower and waited for the water to get hot. Recalling that the police did not want a rape victim to wash away the evidence, Jillian just could not let anyone to see her like this, plus going to the police meant that she'd eventually need to let Bob know of her being raped.

After having stood under a hot shower for quite some time, Jillian had made the decision as to not reporting the rape, to keep the defilement all to herself and not disclose it to Bob. She could only pray that her rapist had not impregnated her with his black baby, but if that happened she'd make up some excuse of going to visit her sister out of town. Stripping off the bloody bedsheets, stuffing them into a large trash bag, she remade the bed before collapsing into the armchair where she sobbed and tried to compose herself. One thing that she recalled her rapist telling her, something that she would put to use was that of making sure Bob had a lot to drink on their wedding night in the hopes of him not noticing that she did not have her virginity intact. What worried Jillian was that of her mental capacity to block the rape from her mind, to not flinch or pull away when Bob touched her, and whether she would be able to enjoy being in his arms along with enjoying making love with him.

'How could anyone be so sick and depraved as that bastard who raped me?' Jillian wondered. After that initial rape with the bastard taking her virginity, her rapist had remained lying atop of her as well as in her, then she had felt his 'thing' throbbing and getting bigger within her once again. Fingers gripping at the bedsheets, Jillian fought to remain still, to just let him do it to her again and be done with it. 'Raped, losing her virginity, maybe even impregnated by the black bastard ....................it couldn't get any worse!' Jillian thought as the bastard began sliding his hardon in and out of her ravaged vagina. But when the bastard got himself rock solid and as big as ever before, Jillian was caught off guard when he pulled his blood soaked cock totally out of her, shuffled up quickly so his knees had her shoulders pinned to the bed. Fingers wrapped tightly in her hair, Jillian found her head suddenly pulled up and forward. Her attempt to scream was cut off by the bloody cock being shoved into her mouth, her body shuddering from the disgusting act she was being forced to perform, all while the bastard's cock was soaked in the blood from her ruptured hymen. Jillian could only wonder as to how she had managed to get through that ordeal without vomiting, even after the bastard had ejaculated his load of filth into her mouth, then forced to swallow it all down. Later, flipped on over and pulled up onto all fours, the bastard went and raped her just like an animal .....................taking her from the rear, fucking her doggie style!




Popped Cherry #7:



Assigned to work the early shift that handled the breakfast and lunch crowds, Sammy kept asking his employer for any chance to get on the night shift crew, for he had heard that the tips the crew split up were more than double as to what he had been getting on the early shift. In the evenings, Gaylord's transformed itself from a nice casual restaurant into that of a plush and extravagant formal setting, a completely different more pricey menu meant a bigger bill and thus higher tips per bill. The more extravagant setting was a perfect time for celebrations and parties of all sorts ................and the perfect surroundings for a guy to ask a beautiful young woman to be his bride! On just his second night on the night shift, while busing a table after it had been vacated, Sammy stopped when he observed the restaurant's photographer approaching a nearby table ..................meaning that he was about to take a photograph of some celebration or big event about to take place.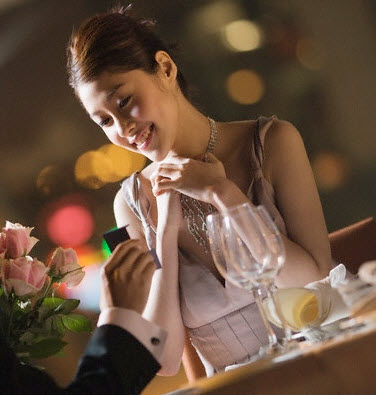 Ms. Keri Nagata


On a nearby table in the area that he was assigned to handle, one where the photographer was headed for and to which his eyes were glued, about to take place was to be a very memorable occasion for the young couple seated there. Seated across from one another was a young Asian beauty in her early 20's and that of her Caucasian boyfriend of about the same age, then came a camera flash as the young man proposed to the young woman, asking for her hand in marriage. 'Damn .......................she looks so fuck'n innocent! What a sweet young thing! And her being Asian makes it all the more probable that she's been brought up in a very conservative and religious setting .................making it quite probable that she's still got that precious little cherry of hers ..........................saving it for that punk proposing to her!' Sammy thought in his head, with the other one between his legs nodding in agreement.

For 22 year old Keri Nagata, this was the dream day that she had been hoping for, that of Brad proposing and asking her to marry him. "Oh yes, a definite yes, Brad! Oh ...................you've made me so happy, honey!" Keri advised while holding her left hand out for him to slip the sparkling diamond ring onto her finger. For Keri, things just kept getting better and better for her, having met Brad Covington two years earlier in college and now they were planning their future together. Keri knew that everything had come to a screeching halt in the restaurant, that all eyes were glued to their table, as noted by the huge applause upon her saying 'yes' and Brad slipping the engagement ring onto her finger! Upon hearing the loud applause from the other patrons, Keri held her hand up a bit further to show the sparkling diamond, turning and smiling to all the well-wishers who had stopped their own activities during dinner for her special occasion. Upon her looking about and nodding to the applauding audience, Keri noticed that 'Even the busboy stopped his cleaning up of the table that he had been working on across the way!' Unbeknownst to Keri, that busboy that she had just noticed was Sammy White (aka Sicko Sammy), a serial rapist that had just witnessed her engagement, an act that had now placed her on the top is his wish list ......................his special wish list .......................his 'Rape'm List!'

Getting back home that night, Sammy took the two items that he had stolen from his place of employment, the very napkin that the lovely Asian beauty's pink lipstick stains were upon as well as the coffee cup that her lips had left an impression upon. These items, along with the pics he had snapped of the young beauty with his cell phone while busing nearby tables, made a start for the corner shelf that he had just dedicated to her. Pushing in two small hooks into the wall, one on each side of the shelf, were for the future souvenir that he intended on acquiring very soon ...................one for her bra and the other for her panties! And these items were to be acquired, not by breaking and entering while she was not home, but quite the opposite as he planned on making her take them off for him or he'd do it himself if she refused to comply. He would be leaving her home with those lovely souvenirs to grace the sides of the shelf dedicated to her, but they were secondary to the main souvenir that he planned to forcibly take from her ....................that precious little cherry well-hidden and tucked away between those trim sexy legs!

From the info obtained from his seeing the reservation book, Sammy knew his next target was now the fiancee of the punk that had made her reservation, having left his name and his cell number. It was a good start to work with, more than he had often begun with in tracking down a beautiful bitch on his 'rape' list, making Sammy wonder as to how good he had become in getting all the info needed to obtain his hands on his next potential conquest. 'Shit, I's gonna test myself on this purty little thing, set a record of some sort fer me getting all's I's need ...................find out where she lives from that punk she's engaged to, getting all the surveillance done, figuring out as to when and how best to get to the beautiful bitch! Jeez, I's gitting a fuck'n hardon on jist thinking about gitting my face up between those soft creamy thighs of that purty little bitch ........................then clamping my mouth on her sweet little bird's nest ....................gitting a taste of some delicious Asian cuisine!' he chuckled to himself, with the head between his legs throbbing in agreement with that thought. 'Hmmm, this time I'm gonna make use of all those fictitious accounts I's set up last month on those social media sites and sees if that'll help with getting info faster than what I's been doing before!' Sammy decided.

Using his fictitious account on one of the bigger social media platforms, he then typed in the name of Brad Covington and in just seconds there was the punk's personal web page on the internet. The picture of the punk was the same as the loser at the restaurant and the cell number matched up with what he had written down. Then Sammy scrolled on down a bit to check on the punk's recent activities, a wide grin forming on his devious face as he was totally amazed at what he was seeing ...............................a picture taken at Gaylord's of the sweet young thing as he held the ring out to her while proposing! The punk had written in that 'This is the happiest day of my life! Proposed to Keri tonight at Gaylord, asking her to be my wife ............................and she said 'YES'!' Clicking on the 'Pictures' section, Sammy enjoyed the many pictures that had been posted, especially those in which that sweet young beauty was in the picture. Going to the section of 'My Fiancee', Sammy clicked onto it and got to view a picture of the gorgeous beauty, with info typed below the picture telling him that her name was Keri Nagata.

Reading as to how the lucky bastard got to meet his now future wife in college, Sammy saw that the fool had included a link that would go to sweet Keri Nagata's page that she had at same social media outlet. Clicking onto that link, Sammy smiled as he told himself that 'This is way faster than going thru all the hoops in tracing phone numbers, doing surveillance in hopes of the punk leading me to where she lives, then getting to find out where she works and all that shit!' Chuckling to himself in seeing the beauty's homepage, Sammy just couldn't believe his luck as he loudly exclaimed "Shit, got all the info I's need except the time she leaves home for work and when gets home after work! Just a little bit of surveillance on my part ought to take care of those loose ends, but shit ...........................85% of my time scoping her out has been taken care of! These young ones are all into the social media outlets and they tell the world of their entire lives ...........................where they've been and also when and where they'll be going today, tomorrow and over the weekend! Smart intellectually but not very bright in keeping themselves safe from the like of freak'n nutsos like me!"

Two weeks later, "Ahhhhhh ...............................finally ...........................the break that I've been waiting for! Lover boy and his frat brothers' are getting together to party at their old frat house from Friday, take in the big game on campus the next day, then they plan on ending the weekend by taking in the pro game on Sunday!" Sammy smiled in having read the punk's plans as outlined on his social media account. 'Well now, when that purty little thing arrives home from teaching school on Friday afternoon, I's gonna be right there to welcome her home after a hard day's work! And I can then take my sweet time with that little honey ............................like licking her sweet honeypot ..............................before I's go and pluck that precious little cherry that she's protecting all these years! I's gonna git me a taste of that sweet honey she's got between those sexy legs of hers ...............................git a taste of some sweet virgin honey before's I pop that cherry of hers ....................................and then again after I's make a woman of her!'

Keri was feeling a bit sad that Thursday night after having kissed her fiance 'Goodnight' and telling him to have a 'good time' with his old college buddies! She sincerely did want Brad to have a good time, knowing that it was good for them to be apart for a short period, so Keri told herself to just keep herself busy and Brad would be back in no time at all. Going onto her social media account, Keri posted as to how lonely she was already feeling with Brad about to be headed off to his old fraternity on campus to attend the big game and that of the pro game the next day. 'Feels a bit strange and lonely without Brad here with me, even if it's just four days apart ..................it's the longest we'll have been apart from when we began dating in college!' she wrote onto her blog, thinking that only her close friends would be reading her post, and not that of a sick serial rapist who was planning on seeing that she would be feeling lonely with her fiance away with the boys ..................................for he planned on keeping her company that entire weekend!

Oh so easy it was for Sammy, just a spin around the block to confirm all he had seen of his target's townhouse and nothing had changed as to the photos he had seen on her postings on her social media site. The bushes hiding the window had grown even wider, thus making his presence while breaking and entering even that much less of a chance of being observed. With and hour's time before the beauty's normal arrival home, a search through the bathroom hamper provided him with a treasure of goodies to keep him occupied, items that would give him a raging hardon during his wait. Touching her lacy garments, both bras and panties, and her her nylon hose sure did give him a thrill. The fragrance of her panties drove him wild, then he was avidly sucking at the crotch band of the three panties found in the hamper, Sammy got a preliminary treat of the tender morsel that would soon provide him with what he desired .............................sweet Asian cuisine .................................some fresh hot pussy! Though tempted to get some much needed relief at that point in time, Sammy sucked in his breath to stem that temptation, determined to save his hot raw spunk for where it'd do the most damage ................................right in the innocent bitch's virgin pussy ..........................and just maybe he'd succeed in knocking her up on his very first fuck!

An hour later, having returned the various garments to the clothes hamper in the bathroom, Sammy got into a cozy little hiding spot that he had created for himself in the unsuspecting beauty's closet. Hearing the sound of a key being inserted into the front door lock, Sammy listened as the front door was opened and closed shut, then heard some movement as she neared the bedroom. Cock rising in anticipation, Sammy observed the sexy little sweetie entering the room while holding the pair of navy blue heels that she had worn that day and taken off in the foyer so as not to dirt the carpeting. Spying upon the unsuspecting beauty, seeing her dressed in a navy blue skirt and a white blouse, he took in her lovely charms ..................licking his lips upon seeing her creamy white legs and cute little bare feet! A pullover blouse and pair of shorts that had been hanging from a hook in the front corner of the closet had been grabbed by the young beauty and tossed upon the nearby bed. Licking at his lips while watching the beauty begin to undress, now sporting a raging hardon, Sammy watched intently as the button to her navy blue skirt was being undone.

Skirt held by her fingertips as she stepped out of the garment, then it was being hung upon the just vacated hook in the closet. Next came the unbuttoning of the while blouse, with that garment item also being draped over the closet hook, then the sweetie was moving towards the bed where she had tossed her pair of shorts and blouse. With her back to him, it was time for Sammy to make his move, but he had to move quickly so as not give her time to scream. But with the closet small and filled with clothing along with many pair of shoes on the the floor, Sammy knew that he'd need luck on his side to get to her quickly without creating a noisy ruckus . As luck would have it, the beep of her cellphone that she had placed upon the dresser sounded off to indicate that a text message had just been sent to her. Sammy observed the young beauty go to retrieve her cell phone, then saw that she was smiling while reading the message as she made her way back to where her clothing lay upon the bed. This was just the good fortune that Sammy needed, allowing him to now make his move slowly out of the closet and sneak on up behind the unsuspecting beauty while she was preoccupied reading the message that she had just gotten.

Keri was so happy to see that Brad had taken the time to text her, telling her that he and his buddies had gotten in okay, that he was headed out for drinks with the guys and probably wouldn't be calling that night or maybe even the next night due to the big game on Saturday afternoon to be followed with he and his buddies partying it up, especially if they win against their arch rival. It had ended with 'Will definitely call you at 6 p.m. Sunday before going out to dinner with the guys! Love you, Brad!' Seconds later, after having dropped the her cell phone upon the bed, Keri was trembling with fear due to the large hand clamped over her mouth and in seeing the other large black hand wielding a switchblade menacing before her face. Then the intruder was whispering into her ear, telling her "Don't ya go screaming now! Not unless ya wanna git yerself carved by this shive of mine!" Keri began shaking with fear as the sharp blade was slowly inserted between her skin and the thin strap of her lacy white bra an inch above her breast, then the strap was cleanly slit.

Keri trembled as she watched the blade moving across her body, going just under the other bra strap, then it too was sliced cleanly apart, leaving her bra cups still molded to her shapely form. She jumped when the tip of the knife was suddenly plunged into the top of wooden decoration at the foot of the bed, too far for her to reach but not that of her captor's arm length. Blinking back the tears while shaking in absolute fear, she felt the intruder's now freed hand cupping her right breast, the bastard's thick thumb slowly circling over the top of her bra cup in search for her nipple. Keri tried to will her body from responding to the unwanted touching of her body, but it became quite clear that her willpower had not prevented her sensitive nipple from responding as the sick bastard had felt her budding tip and was thumbing it through the thin lacy bra cup. Then a whisper into her ear by her assailant advised that "I's gonna take my hand offa yer mouth and ya better not scream ......................otherwise ya gonna git hurt real bad, got it? Nod yer head if'n ya understand me!" Seeing the knife stuck in the wooden bed frame and fearing she would be killed, she then nodded her head against the hand clamped over her mouth. Hand slowly moving down over her throat, Keri stammered out "Please ..............................please don't hurt me ..............................please .................there's some money in my purse!"

"Please ...........................please don't touch me like that! Please .......................noooooooooo ...........................stoppppp .......................pleaseeeeeeeee!" Keri whimpered as both breasts were being touched with thick thumbs massaging her aroused and pointed nipples through the thin lacy covering of her bra cups. Never before had Keri been touched in such a manner, not even by Brad who of course had touched her while they kissed and petted but she always had a blouse as well as a bra on underneath. And now this intruder, an evil and vile black bastard, was touching her even more intimately than her own fiance had ever done. Keri trembled and shook even more in fear when her bra cups were pushed down over her breasts and now thick calloused thumbs were playing with her bared sensitive nipples. She could only whimper in shame when the gloating bastard whispered "Yer liking it, ain't ya, sweetie?" With her shaking her head 'no' against his chest, the bastard continued touching her before whispering "No? Then why's yer purty little nippies gitting all hard and swollen once I's got to touching'em, huh?" Suddenly the bastard grasped her left wrist to pull her arm around her back and her fingers were being molded around the bastard's bulging crotch, then the whisper in her ear advised "Feel that, sweetie .....................I's excited too .............................got that way jist watching ya taking off yer clothes!"

Moments later, after having been roughly pushed onto her bed, Keri found herself on her back with her arms stretched over her head with wrists bound together and tethered to ropes tied to the headboard above the bed, a rope that her assailant had apparently put there ahead of time. Bra sliced in the middle and cups peeled away, Keri could only close her eyes shut and shudder as the intruder suckled upon one nipple before proceeding to the other. "Stop ..........................stop ............................pleaseeeeeee! Please ...............................please stop .............................pleaseeeeeeeeee!" she whimpered pleadingly. Nipples wet with saliva, Keri felt the cool air on her aroused nipples, then cool air moved on down as the bastard traced his tongue over her body, then into her belly button before moving even further down her shivering body ........................all this taking place as the bastard worked her panties over her trim hips and down her legs. Twisting and withering about the bed, Keri could not believe that the bastard was so sick and depraved as he was now rubbing his face in her sex, causing Keri to plead "Nooooooooooooooooooo ......................................nnnnnnnnnoooooooooooooooooo ..................................stopppppppppp .......................................stopppppppppppppp!" But the bastard did not stop there, causing Keri to trash her legs about as the long thick wet tongue wormed its way up into her slit. "Nnnnnnnnnnnnnnnnnnnnnn .........................................nnnnnnnnnnnnnnnnnnnnnnnn .....................................God .................................Godddddddddd, help meeeeeeeeeeeeeeeeee! Ahhhhhhhhhhhhhhhhhhhhhhhhhhhhhhhhh!" she screamed out, body convulsing uncontrollably as she was overwhelmed by a mind-shattering orgasm! Her very first orgasm .....................not with her loving fiance but with some deviant intruder ................................and right in his wet slurping mouth!

Mind totally out of it as she descended on down back to earth, Keri then became startled to realize that the foul intruder was now straddling her waist, then a strong hand was at the back her head to get her to look down to where the bastard was resting upon her body. Keri gasped aloud upon seeing the hideous looking thing that looked like a snake's flanged head that was about to strike out at its victim. It actually looked like a real live snake being held tightly, being held back by the black fist that was grasping upon it, then Keri shivered in disgust as a drop of pearly white goo appeared to form and grow in size before dripping right into the indentation of her belly button. "Please ........................oh, pleasssssssssseeeee ...............................please don't rape me with that awful 'thing'! Please ........................please ..........................you won't like me ........................I'm not experienced ..............................I'm a .................a virgin .....................I'll get you messy .............................dirty!" Keri pleaded, thinking that such would discourage her attacker from proceeding any further. But then the bastard began rubbing his filthy 'thing' into her soft curls, backing downwards and moving the menacing head down to where her slit was located, pushing and probing to find a snug hiding place for his vile animal.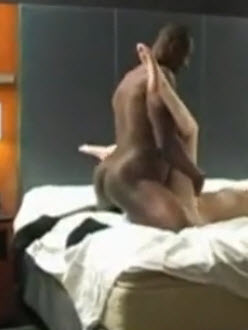 "Ah, but yer so wrong my little sweetie .........................that's exactly what I've come looking fer ..........................that precious little jewel that I jist knew ya had saved all these years! Can't see wasting that precious little gem on some punk white boy ........................not when I's here to do the honors ...................an honor that Sicko Sammy has been dreaming of since that white boy asked ya to be his lovely bride!" Sammy uttered as he got himself into the right position to claim that honor. Putting a little pressure on his pulsating monster while grasping her trim hips tightly sent the message to the struggling beauty as to what would soon be taking place, causing her to squirm and struggle for dear life as she whimpered out "Please ...............................please ..........................no .........................no ...........................please ........................don't rape me ........................don't rape me ..........................please don't rape me!" Firmly in place now, Sammy quickly removed his left hand from her trim hip, clasping the palm of his hand over her mouth just as he lunged on forward. "Nnnnnnnnnnnnnnmmmmphffffffffffffffffffffffffffffffffffffffff!" came the muffled scream of pain as his cock speared between her tight little slit. But it Sammy who let a loud painful yelp "Aiiiiiiiiiiiiiiiahhhhhhhhhhhhhhhh ..............................Fuckkkkkkkkkkk!" as stiff shaft was blunted by the gem being securely embedded in place, making it feel as if his boner had just snapped in two. Rearing back once again, taking a couple of deep breaths to ready himself, Sammy lunged forward once again, this time plundering right through the tight barrier. "Mmmmmmmmmmmmpfffffffffffffffffffffffffffffffffffff .........................................mmmmmmmmmmmmmm .......................................nnnnnnnnnnnnnnnnnnnnnnn ........................................nnnnnnnnnnnnnnnnnnnnnnn!" came the muffled shrieks of pain as her hymen had been shattered by the thick invading cudgel. Lunging into her once again, then again, and now he had his foot long dong fully embedded into the innocent little bitch as he had just plucked her precious little cherry. Bending forward, licking at her earlobe, he whispered "Made ya a woman, sweetie! Sicko Sammy jist went and popped that cherry of yers ..........................made ya woman .....................my beautiful little bitch!"

The world had come to a devastating end for Keri, in her mind everything had been lost as she lay there upon her bed, savagely raped with a black bastard's filthy penis having claimed her virginity and now pulsating as it threatened to do even more damage .............................that of impregnating her with a little black baby! Whimpering in total defeat, pain racking her entire body, Keri could only lay there as her vile rapist began to fuck his rigid cock in and out of her bleeding slit, which in her innocent mind felt like that of being impaled on the fat end of a softball bat. Feeling as if she had been split in half and was now dying as blood continued to flow out of her mangled body, Keri could only wish that the end would could quickly and that death would come to claim her. But to her dismay, death did not come to claim her, and the vile rape continued as the black bastard labored upon her body as he sliced his thick fleshy tool in and out of her bloody slit. Not going to die but to survive brought about a new horror to flash through Keri's mind, causing her eyes to close shut as she pictured herself in a hospital, the delivery room to be exact with lying on the delivery room table with legs spread wide and her feet strapped in stirrups. She could only sob from the awful pain, her rapist having removed his hand from her mouth to use it to grasp her other hip in order to fuck her faster and deeper.

Kira's mind pictured her belly big and round like a watermelon, and there was her masked gynecologist bending down between her widespread legs. Seconds later the wail of a newborn baby filled her mind, then from the side of the delivery table appeared Brad looking quite proud with a big smile on his face in his becoming a father. But that proud look on Brad's face suddenly turned to one of absolute horror as his eyes were bugging out of their sockets ................................then Keri saw the reason that was the cause for the change of expression ..................................Brad had been handed a little black baby with a head full of short kinky black hair! With her vile rapist now laboring upon her body, rapidly thrusting and withdrawing his long stiff baby-maker, making it quite evident to Keri that the black bastard would soon be ejaculating all that 'filth' of his far up into her fertile womb. Having discussed the aspect of going on the pill with her gynecologist the other month, initiating some family planning for when she and Brad got married, unprotected sex might just leave her impregnated by her rapist. Struggling against her bonds, withering about in hopes that her rapist would be dislodged on the backstroke, Keri sobbed and pleaded "Please ...........................pleaseeeeeeeeee ..................................not in me ...................................please don't do it in me ............................not in me, pleaseeeeeeeeee! You'll .........................you'll get me pregnant ................................I can't have your baby ................................I don't want your baby in me!"

The sobbing and pleas from his pretty little victim of his lust only aided in making Sicko Sammy's cock stiffer and harder, caused it to throb more and pulsate faster, and with his hands gripping her trim hips tighter the rape sped up to jackhammer speed. The fact that the engaged beauty had become aware of the dire consequences of this illicit mating only served to make Sammy that much more excited, caused him to speed up his fucking of her bleeding cunt even more so, determined to plant his seed deep in her cunny where it could grow and sprout into his little black baby. Faster and faster he fucked her, then he let out "Ahhhhhhhhhhhhhhh ..........................shittttttttttttttttttttttttttttttttt! Ahhhhhhhhhhhhhhhhhh ...............................ahhhhhhhhhhhhhhhhhh ....................................arghhhhhhhhhhhhhhhhhh!" as his body stiffened and then convulsed in uncontrolled spasms. Cock fully embedded and gripped tightly by its surroundings, it inflated even more, then went and popped within its confinement. Gushing spurt after gushing spurt blasted his hot seed from the tip of his flaring cockhead, filling the raped beauty's womb with his baby batter till it was filled and backing up to cover his still spurting helmet. His hot roe added to to the lubricant furnished from her ripped hymen, filling the channel so completely that it was now oozing out of their union joint to flow down her buttocks to permanently stain the bed spread and sheets.

Whimpering in total defeat as the savage rapist lay upon her body, Keri could only whimper and sob at her disgrace, all while the bastard licked at her earlobe while flexing his cock in her ravaged slit in order to empty every drop of his vile semen into her. Then it was made even worst as the bastard whispered that "I's went and did that white boy yer gonna marry a big favor ........................felt how difficult it was fer me to bust through .....................now that punk will have an easy time gitting his little wiener into ya! But seeing as how I's went and copped his purty bride's precious little cherry, I hoping to leave him something in return .........................my little black bastard to take care of nine months from now! Heh, heh ................I's think that's a nice fair exchange! Don't ya's think so?" Minutes later, with the bastard's manhood finally diminishing in size and strength within her, Keri felt it finally slip and fall out completely. But she shuddered at the feel of all that fluid following to leak on out of her, seemingly pouring out of her, down her buttocks to form a sticky wet spot on the bedding beneath of her. "Ah, sweetie ...................hope ya's not gonna call the cops to tell'em how broke in and 'ruined' ya ...........................popping yer precious little cherry and maybe went and knocked ya up! Ya do that and then fer sure Brad will learn that his purty little bride-to-be ain't the pure innocent beauty that he went and proposed to! Are ya gonna tell'em everything .............................confess everything .............................like how ya went and creamed in my mouth went I's ate yer tender pussy? Yeah, bet Brad's gonna want to learn everything too ..........................all the little juicy details!" the bastard taunted her with, making Keri question if in fact it would be wise for her to report this vile and degrading assault upon her.

Blinking her eyes and looking up at the ceiling of her bedroom, apparently having passed out for a short while but it all came crashing back down as to all that had occurred, struggling against the bindings around her wrists that held her arms above her head, feeling the warm wet washcloth rubbing up against her inner right thigh. Then she felt the warm washcloth on her inner left thigh, causing Keri to crook her neck to see that her vile rapist was cleansing her thighs of the remnants of blood and other residual stuff soiling her thighs from the awful rape that she had lived to endure. With her face wet and cool along with the upper half of her body, Keri came to realize that her rapist was gingerly cleansing her body, wiping her down and now cleansing all the dried blood and mucous staining her inner thighs. Thighs now thoroughly cleansed of all the evidence of her rape, Keri then felt the washcloth cleansing the rest of her body, down her legs and even her feet. Watching as the bastard who had just cleansed her body, the man who had raped her, getting up to leave with the pan of warm water and washcloth used to wipe her down. Unable to move her body as shooting pain would result if she did so, Keri heard the water running and the wash pan being cleaned, and then a moment later her vile rapist returned to sit upon the bed where she lay. Keri cringed as the bastard began caressing her legs once again, touching and feeling her up as if she belonged to him, and then she cringed as the foul bastard was leaning on over to inspect and sniff at her recently violated crotch.

"Nice and clean again on the outside, sweetie ...........................but I's can see a trickle of blood there on yer pussy lips!" Keri was advised by the black bastard as he used his thumbs to spread her cunny apart. To her dismay, her legs were being pushed apart at the knees and the bastard was once again getting between them. "Nnnnnnnnnnnnnnnnnnnnnnnnnnnnnnnnnnnnnnnnnnnnnnnnnnnnnnnnnnnnn!" she shuddered, moaning through gritted teeth as the bastard had clamped his hot open mouth down upon her sex once again. "Ahhhhhhhhhhhh ...................................ahhhhhhhhhhhhhhhh ..............................ohhhhhhhhhh ...........................nooooooooooooooooooooooooooo!" she squealed as the bastard inserted his talented tongue up into her groove once again, wiggling up into her snatch and began flicking it up and down against her ultra-sensitive clit. Struggling against her binding, Keri withered her butt about the bed to get away from the unwanted licking of her cunny, but more so in order to keep from losing control once again. She did not want to behave so disgracefully as she had done before ..........................did not want to give the bastard the satisfaction of knowing that he had once again tongued her to a mind-shattering climax! But try as she might, her body began to betray her willpower as it began shivering from the wanted pleasure ......................then quivering uncontrollably, causing Keri to scream out "Nooooo .................................oh, God, noooooooooooooo ................................ahhhhhhhhhhhhhh ......................ahhhhh .............................oh, Goddddddddddddddddddddddddddddddddddddddddddddddddddddd .................................................................ahhhhhhhhhhhhhhhhhhhhhhhhhhhhhhhhhhhhhhhhhhhhhhhhhh!" Moments later, Keri's taunt body relaxed and settled back to earth, all to the sounds of slurping between her widespread thighs as every drop of her love juices were being hungrily lapped up.

An hour later, after having fallen asleep following her unbelievable climax, Keri blinked her eyes awake due to the feeling of snuggling taking place between her thighs. The bindings holding her arms in place above her head told Keri that she had not had a nightmare as what was taking place really was happening. Sucking in her breath, quivering at the feel of that so familiar tongue as it licked the length of her slit before wigging its way on in. Closing her eyes, trying to shut out what was happening and to quell that naughty sensations emanating from between her widespread thighs. But those pleasurable feeling coursing through her petite body caused her cunny lips to squeeze, relax then squeeze time and time again, and now Keri had planted her feet flat on the bed with knees partially raised .................arching her hips up into the hot mouth on her cunny, quivering as the long thick tongue once again flicked at her ultra-sensitive slit! "Nnnnnnnnnnnnnnnn ...................................nnnnnnnnnnnnnnnnn ........................................nnnnnnnnnnnnnnnnnnnnnn!" Keri moaned as she desperately fought the urge to just let loose and enjoy the unwanted sensations. Then to her shock and amazement, the slurping on her cunny stopped, mouth lifted from her mound and tongue sliding out of her slit. "Please ...........................pleaseeeeeeeeeeeeeee ........................................don't stop .....................................don't stop!" she cried out while arching up further till she was once again up the hot mouth. "Ohhhh, yes .........................................yesssssssssssssssss .....................................ooh, Goddddddddd .....................................................yessssssssssssssssss!" she squealed at the wiggling tongue once again slid up into her.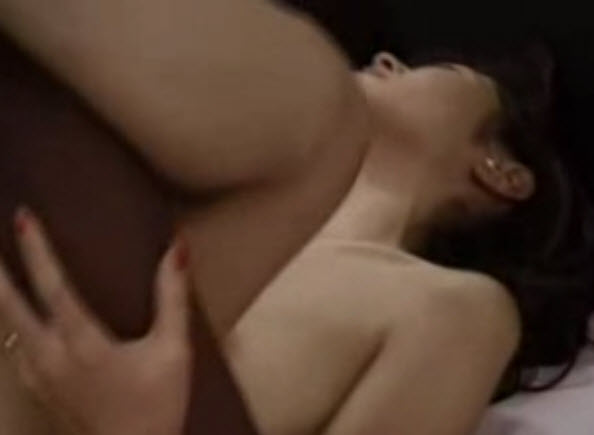 Needless to say that Keri once again ended up with quite a mind-shattering orgasm, only this time she was arching up and willingly feeding her sweet honey to the deviant black bastard, screaming at him to keep eating her till she came in his mouth. Completely defeated by her own actions, that of having shamelessly arched herself up to rub herself so that the bastard would once again eat and tongue her, Keri was now mere putty in his hands and not putting up any further resistance to his demands. Such was evidence when the bindings were untied and her arms released, witnessed with Keri not putting up so much as a fuss but obeying fully to: "Turn over and get up on all fours!"; with her rapist and cock in place she complied with "Edge on back now, sweetie! Git that hot little cunt of yers over my boner!"; "That's it ......................that's it! Now fuck yerself on my cock!"; "Faster, bitch ....................faster! That's it ...................that's it ....................fuck yerself on my cock! C'mon, sweetie ............................git yerself off on my cock!" Eyes closed, Keri complied with all the instructions, finding that moving herself forward till nearly all the length out of her that the bloated cockhead would the rub up against her pulsating slit. And by just going forward several inches and then fucking back that the sensations were just so fantastic. She was actually doing all the work while the large calloused hands caressed her buttocks and thighs. "Uhhh ...........................uhhhhhh ...........................cumming, bitch .......................I's cummingggggggggg!" she heard her rapist pant out. And then came that first blast of hot jizz that splattered her innards, causing Keri to go over the edge, shuddering uncontrollably as she climax along with the spurting cock that was now fully embedded in her twitching cunny.

'How could I? How could I do such a despicable thing? I did everything that he asked of me ..........................not forced to do it ........................not forced to perform the way I did? How could I have done such an awful thing?' Keri asked of herself while lying on her side while squeezing her thighs together to keep from leaking all over the bed. After being turned on over to be 'eaten' once again, Keri now clasped her untied hands to clasp them behind the back of the bastard's kinky hair while arching up into his slurping mouth and wiggling tongue. Awaking the next morning, finding herself handcuffed to her rapist, Keri recalled having been awakened twice in the middle of the night with her rapist tonguing her till she was withering about the bed before raping her with his big black cock, each time making her climax when he began spurting his hot sticky cum deep in her fertile womb. Handcuff undone, Keri was allowed to put on a robe as her rapist was hungry and wanted her to make him some bacon and eggs. For the next two days, if a pizza or deli was not delivering a phone ordered meal to the townhouse, Keri was in her robe cooking a meal to feed the bastard who continuously raped and abused her. Sunday afternoon, unaware of the day and time at this point, Keri merely obeyed the order to "Git on over on all fours .......................reach back and guide my's cock into ya ..........................now fuck back onto my cock!" Eyes closed as she fucked herself back and forth upon the big black prong, her nipples hardening at the feel of the hands reaching forward to grasp her breasts and thumbs flicking her nipples, Keri was startled back to reality by the ringing of her cell phone. She turned to see it being pick on up by the bastard she was fucking, watched as he pressed the 'talk' button, then the phone was being handed to her.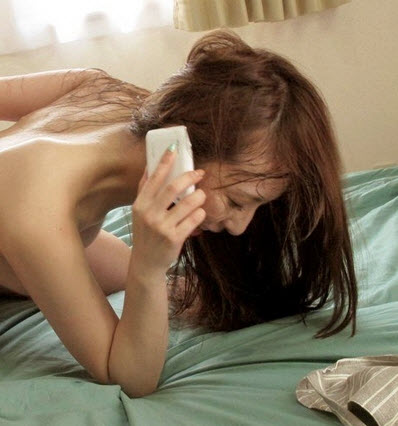 Fast forward now some ten months to the week of the wedding, a day before the wedding rehearsal at the church followed by dinner at Gaylord's, Keri breathed a sigh of relief in her successful in being deceitful .............something that was totally out of character for her! Calling in sick and being absent from the classroom for three days, telling Brad that she couldn't see him for a few days after his return due to having a bad contagious cold, Keri had initially thought that anyone seeing her would immediately know that she was no longer that pure innocent young woman they had known before. Putting Brad off from seeing her till that Friday night, their normal date night out for dinner, Keri was caught by surprise when Brad commented as to just how radiant she looked ....................commenting that "it really looks as if you've blossomed overnight ...............anyway since I saw you last week!" 'Blossomed overnight? Blossomed? Brad ....................yes, I've become a woman .......................no longer the virgin you were hoping to marry .........................but I was raped .........................not made loved to where I willingly gave up my virginity!' she had wanted to yell out at Brad in response to his commenting how radiant she looked that evening. Breathing hard at that time, fuming mad instead of feeling complimented as the comment had been intended, Keri composed herself and discovered that she could apparently keep her dreadful secret all to herself without having to disclose it to anyone.

After that horrid weekend, it had certainly been a relief for Keri that her appearance and demeanor had not given anything away as to her physical status, that she was now missing a very important part ............................her virginity! Afraid that her rape would be visibly noticeable, that she would have to disclose 'everything' that had happened when Brad had been away for the weekend, Keri would have omitted a few details of her ordeal. Such items that Keri would definitely not have disclosed to Brad were that of: being 'eaten' out time and time again (over 12 times as best as she could recall) by her rapist; sustaining mind-shattering orgasms each time and gushing her love juices into the bastard's slurping mouth, even when she was made to straddle his face while grasping the headboard, rode him she did till she fed him her love juices; the fact that she had been sodomized by the black bastard; that of being forced to knell on the carpet and then take the filthy black cock into her mouth, sucking and shucking on it till it went and popped in her mouth; that she was made to swallow all that filthy mucous each time; worst of all had been that Sunday night when Brad had finally called to her ...............that entire half hour's conversation had taken place with her black rapist's thick cock up in her cunny, throbbing and pulsating, then spurting deep up in her womb when she told him how much she missed and loved him. That made it easier for Keri to lie if she had to in the future, which quickly came about seven weeks from then, saying that she was going to use the state holiday to meet up with her sorority sisters for that 3 day weekend. But no such get together had been planned with her sorority sisters, instead it was for her appointment to get an abortion out of town and recuperate a couple of days.

The next evening was a fabulous dinner for the wedding rehearsal participants and guests, fittingly held at Gaylord's where the young couple had gotten engaged once the wedding rehearsal had gotten over at the church, all being taken in by a pair of eyes belonging a busboy cleaning the tables. It was when the busboy was taking care of the table across of where she was seated that she could feel eyes staring upon her, causing her to look up and see a face that was burnt into memory ..................from the most horrible night of her life! Keri began trembling as the black bastard licked at his lips while glaring at her, then saw him make a slight gesture with his head and eyes, telling her to 'Make an excuse and go to the Ladies Room!' She certainly did not want to do any such thing, not wanting to be alone with the bastard who had raped her of her virginity, but then she observed him taking out what appeared to be several photographs and putting them down onto the table where he was working and spreading them apart. Recalling that horrible night, Keri remembered flashes going off as pictures were being taken ...................all while she was down on her knees with the bastard's filthy black cock in her mouth!

With the table across the way cleaned and prepared for the next scheduled reservation, Keri's eyes looked over towards the location of the restrooms, then observed the black bastard crooking a finger at her to 'come on over here' while holding up the set of photos in his other hand! Heart thumping madly in her chest, beginning to perspire from trauma and fear, Keri turned to her fiance to excuse herself with "I'm going to freshen up a bit before they serve the dessert!" Hands shaking as she got up from her chair, Keri then nervously made her way towards the restroom area. Getting there, the black bastard was no where in sight and each of the three doors to the private unisex bathrooms were open. 'So which one is that bastard in?' she wondered. Suddenly a hand was grasping her upper arm and pulling her into the door that had been closed, the one marked 'Employees Only"! It was a small little lounge for employes, on for them to get a few minutes of relaxation if needed. Keri was then confronted with the truth, that "Ya never went to the cops, did ya? Brad's a cuckoo out there, ain't he .......................ain't got a clue that his beautiful little bride-to-be ain't got her precious cherry no more, huh?"

After the top photo was flashed before her eyes, one that confirmed her worst fears of what was to be depicted, Keri pleaded "Please ..........................no one knows .........................please don't show those to anyone! My fiance ..............my parents ...................my friends ...................they can't see those .......................please ......................please give them to me!" To her dismay, Keri was told that "Well, I's promise ya that I's won't show these around out there and ya can have this set I's got here ............................but not the disc .........................and since I's gonna be giving these to ya, ya gotta give me some fresh memories of feeling those purty lips sucking on me once again!" Cringing and panting in fear, Keri was literally shaking at this point due to having to make such an awful decision, the sobbed with her eyes tightly closed as she slowly down onto the small cot that was in the employee's restroom. With Sicko Sammy having dropped his pants and jockeys before getting onto the cot, Keri's eyes looked at the sticky 'thing' waving about before her, then was reminded "Ya remember how's I's like it ...................like in that pic ......................using that left hand so's I's can see that sparking diamond while's ya's sucking my cock!"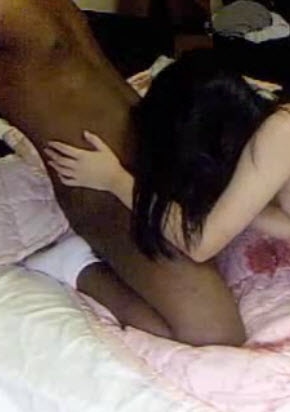 This was just what Sammy had dreamed of for the past two weeks, ever since he had seen the reservation book showing that a large table had been reserved under the heading of 'Covington/Nagata rehearsal dinner party'. Sammy now had this sweet little Asian beauty right where he wanted her, just two days prior to her wedding day, on her knees sucking on his big black cock! Looking down at the very nicely dressed young beauty with legs extended behind of her and her white heels on, seeing her trim fingers grasping onto his pulsating meat, seeing that sparkling diamond continually winking at him, Sammy had his hands on his hips as he was going to let her do it all on her own. "C'mon, baby .......................gimme head ...................go down on it ........................faster ..................faster .................the faster ya make me cum, the quicker ya can git back out there with yer dinner guests!" he panted out while sucking in his breath to hang on as long as possible. As the sweetie began bobbing her head on his fuckstick in earnest while continuing to shuck at him, obviously determined to make him cum so her agony would come quickly to an end, Sammy then began to assist her by pumping is hips back and forth to feed her even more of his hot throbbing meat.

Down on her knees on the small little cot, Keri just wanted to die right there on the spot, for that would certainly be the best alternative versus that of having her shame unveiled or that of having to continue the foul deed of sucking the bastard's filthy black penis. 'If Brad came to know what I'm now doing on at the instant the priest pronounced us 'man and wife' on our wedding day, he would not even consider kissing me to seal our marriage vows!' Keri surmised, realizing that the saliva in her mouth was beginning to thicken. She knew very well, from that one prior experience at having performed this sickening act, that the deviant bastard's penis was leaking its filthy into her mouth. But if memory served her right, it should be soon ..................now reconfirmed due to the cockhead expanding further and throbbing madly .........................the bastard would soon be spurting his filthy mucous into her mouth! Although cringing in disgust at her last thought, Keri desperately needed to get back to the rehearsal party before being missed, and thus she flicked her pointed tongue over the flaring pisshole before bobbing her head up and down upon the thick cudgel in earnest.

Three minutes later, just as Keri coming face to face with her finace as Brad had come looking for her, asking "Are you okay, honey? I came to check on you since you've been gone awhile and dessert is about to be served! Keri, you've been crying .............what's the matter?" Blinking back the tears, Keri stammered out "It .................it's just that I'm so excited and happy that I can't seem to stop from crying! It ...............it's tears of happiness, I guess!" As Brad escorted her back to the table, Keri stopped in her tracks as her stomach was acting up, causing her to swallow deeply as she put a hand on her belly. "Are you okay, honey?" a concerned Brad asked of her. Keri could only nod 'yes' in response as she fought to keep from throwing up right then and there, for all that hot slimy cum sloshing about in her tummy threatened everything. Having had her mouth filled three times to the brim, swallowing the filthy goo each time so and not having the front of her dress completely soiled, the thought of the restaurant's special tapioca pudding that had been pre-ordered for the party now did not seem so appealing.

Busing another table near that of the rehearsal dinner party, Sammy could see from the corner of his eye that the pretty bride-to-be was trying her best to keep from upchucking all the goodies from his balls that he had ejaculated into her mouth and throat. Putting hand into his pocket, fingering the silky garment that he had in there, Sammy then deliberately pulled it out a bit so that it'd be showing. Picking up his tray, he then passed on by across from where the bride-to-be was seated, knowing that she couldn't help but notice it. Turning the corner as he was exiting the room, he glanced on back, smiling widely as the Asian beauty had turned a bit flush in the face. 'She saw it, that's fer sure!' Sammy chuckled, for it was the bitch's pink pair of panties in his pocket, a souvenir that he had demanded of her after getting up off her knees before returning to the rehearsal dinner. Smiling widely to himself, Sammy swore that 'This ain't gonna be the last pair of panties I's git from ya, sweetie! Not if'n she don't want that cuckold hubby-to-be git a set of those pictures of ya sucking my's cock! I's think that maybe a 'welcome home' from yer honeymoon trip might jist be the perfect timing for that sweetie to give me another pair of her panties .......................then it'll be my turn from some dessert ......................... and I's gonna lick the sweet honey out of that juicy pussy of hers tills she screams fer me to fuck her good!'



End of Story.