Star Player – VI
(m/f, i/r, n/c)
by
Black Demon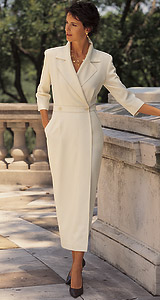 _______________________________________
Standard Disclaimer!
This is a fictional story intended for Adults only! Not intended
for minors nor are there any pictures depicted of minors.
_______________________________________
Ronnie Collins, 18 years of age due to being held back a year at an early age, was now the star running back on the high school football team that just won the State Championship. At 6'3 inches and 190 lbs., it was well known that major college scouts had watched him in numerous games. With his 'star' status, Ronnie definitely had no shortage of willing young high school pussy to satisfy his perpetual state of horniness, even if he was black and from the other side of the tracks. Casey Howell, his current girlfriend was blonde and beautiful, a real looker in anybody's book, but still Ronnie wasn't content. He was always looking to put that next notch onto the bedpost, but for some reason, he found himself especially attracted to girls who snubbed him.
For Ronnie, there was nothing sweeter than nailing a gal who otherwise wouldn't give him the time of day. Of course, seduction was a tried-and-true method of finessing his way into many an uppity girl's tight little panties, but sometimes even Ronnie struck out. When that happened, it usually just made him all the more determined to nail the fucking little bitch. In cases like that, Ronnie resorted to whatever method worked. Alcohol, drugs, trickery and even rape if necessary. His girlfriend Casey was a looker but Ronnie knew she was nothing more than an empty-headed bimbo and at this point no longer a challenge. Ronnie loved a gal with style and class, one that was repulsed by him.
Such was the case with Mrs. Jessica Holt, the mother of one of his teammates on the football team. To Ronnie, Mrs. Jessica "Jessie" Holt was the epitome of a picture perfect classy woman and would be his biggest challenge along with being his most cherished prize of all. With dark brown hair, brown eyes and a nice, tight milk white body of 5'5" and 116 lbs, she was just made for fucking in Ronnie's eyes. In addition she always seemed elegantly attired in very nice expensive dresses, tailored suits and those sexy fuck-me three-inch heels that were a personal favorite of his. In fact, he insisted his own girlfriend, Casey, wear three-inch heels anytime they were out together. Although Casey had long beautiful legs, turning all the guys heads, in Ronnie's book she came in a distant second when compared to Mrs. Jessica Holt. Each time he saw the succulent beauty, he'd be thinking 'Damn ..................that's pure fuck'n CLASS! Jezz, I's just gotta git me that classy fuck'n bitch!'
Ronnie had befriended Scott Holt, Jessica's son, over a year ago when the prior season began. But the friendship only began shortly after the very first time Ronnie saw Scott's beautiful mother when she had stopped off to watch Scott practice. Once Ronnie had befriended Scott as Scott was a sophomore and Ronnie's backup understudy. Seeing Scott's beautiful mother, Ronnie made sure to take advantage of the situation as it was his chance to meet the beautiful sophisticated woman. Unfortunately, the feeling was not mutual as Mrs. Holt was cordial and allowed Ronnie into her home, but there was an aloofness about her. It loud and clear to Ronnie that she had ablsolutely no interest in him at all, other than the fact he was Scott's friend and teammate.
Ronnie was undeterred with Mrs. Holt's aloofness, in fact that very aloofness was what really turned him on, making him even more determined to fuck her. It was the challenge of the 'hunt' that had his adrenaline flowing throughout his body that made it worth all the while. 'What would a beautiful sophisticated woman of 38 have to do with a teenager? A well respected white beauty and an 18 year old black teen to boot!' were the obvious facts that presented such an appealing challenge to young Ronnie. But his 'head', the one throbbing between his loins was now doing all the thinking!
After months of trying, it was proving to be a challenge that might get the best of Ronnie. Being Scott's mentor to a degree, along with being his friend, Ronnie sought to strengthen his hold. He needed to get something over Scott in hopes of using that to his advantage in nailing his beautiful and allusive mother. As Scott came from a straight-laced Catholic family, it would take quite a bit of finessing to corrupt Scott. Little by little Ronnie introduced Scott to alcohol and drugs.
Scott's girlfriend, Bev Churchill was a cute blonde sophomore that attended the same church as Scott. Bev was quite prim and proper, so it was obvious that so Scott was still a virgin, especially that Scott confided in him that he had gotten so hot on his dates with his girlfriend but she wouldn't let him get farther than a little petting here and there. Ronnie's boasting of his many conquests had young Scott envious and horny as hell. They'd often double dated and through his bad influence and peer pressure, Bev had joined in and had a beer on an outing a few weeks earlier.
Actually, pretty Bev Churchill was another prima donna on Ronnie's hit list, regardless if she was Scott's girlfiend. But now she was removed from the 'hit' list. Last weekend's campout, at the cabin owned by Casey's parents, took prim and proper Bev off the list. The two couples told their respective parents that a large group of kids would be camping out there for the weekend but it was an excuse for just the four of them to get away. Of course Ronnie brought the supply of alcohol and drugs for them, getting them from his junkie friends on the other side of the tracks. All the teens dressed a bit more provacatively, including Bev, now that they were all alone without adult chaperones. But Bev refused to get involved with drugs and once the others were stoned, she went for a walk along the deserted lakefront.
Ronnie's tolerance for the drugs far surpassed that of Casey and Scott. Once Casey and Scott were out cold, Ronnie decided this was his chance alone with the little prima donna. Looking out onto the moonlit lake it was easy to spot the young beauty in her white short and sweatshirt. Slowly making his way along the trees, the adrenaline was pumping through his body as the 'hunt' was on.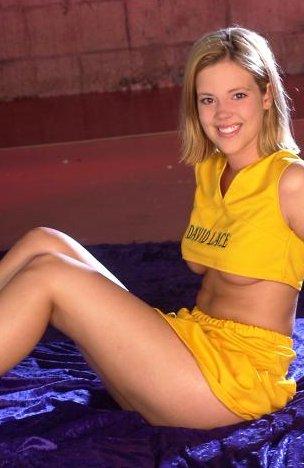 This was an easy 'hunt' for Ronnie, as Bev wore a bright yellow halter top and matching shorts, surprising the startled beauty as she neared the tree behind which he was hiding. She was no match for the powerful football player, though she fought with all her might, kicking madly at him as her shorts and panties were torn from her. Her screams of pain and terror were muffled, the large hand pressing tightly over her mouth prevented anyone from hearing her. Had the hand not been clamped over her mouth, her shrieks would have been heard across the large lake when her cherry was brutally busted by a merciless thrust of Ronnie's thick black cock.

Bev was in a state of total confusion after the brutal rape, confused by the horror the rape and the betrayal of her body, not understanding why she had arched up in total ecstasy. She just could not comprehend what made her clasp her arms and legs around this rapist when he took her a second time. Why did she moan out "Ohhhhh ……......…..ohhh, Ronnie …...........……..fuck me ……...............…..fuck me!" as an orgasm shook her young body.

As Bev lay moaning on the damp grass, she looked up and saw the grinning white teeth of her rapist and could not believe his arrogance. She could only lay there, thighs hurting, blood oozing from her once virgin slit as Ronnie told her "Clean yourself up bitch! You say anything about this and I'll just say that you came onto me out here. You claim rape and you'll have to identify me as the nigger that 'ruined' you! Shit bitch, no one will even go out with you the rest of your high school days when they learn you got niggered!" Then she was left alone as Ronnie went back into the cabin.

Bev did not report the rape to anyone, knowing what Ronnie had told her was so true. Even her girlfriends would avoid her like the plague, if she claimed rape against the star football player. As the next weekend came, she did not want to go out on another double date with Ronnie and Casey. Thus, she gave an excuse to Scott that she had to do a term paper for one of her classes and couldn't go out that weekend.

Once Ronnie learned from Scott that Bev couldn't make it, he told Casey he'd be tied up with Scott and the boys, so he could move to his next course of action. Tina Nolan, a sexy blonde bimbo, was the surest lay in school and couldn't get enough of Ronnie's black dick. Tina would do anything for Ronnie and thus it was easy for him up things with Tina.

It was all planned but poor Tina practically had to rape the shy Scott to finally get his cherry. Once Scott was literally balls deep in Tina Nolan, Ronnie 'accidentally' walked in on them. His hold over the embarrassed Scott was secure, knowing Scott would never argue with him no matter how trivial it was. Of course, Ronnie assured Scott that his involvement with alcohol, drugs, and Tina Nolan was just their little secret. But Scott knew that Ronnie had him over a barrel and he should never him.

Ronnie acted pretty cool about things, trying to put Scott's mind at ease, but the wheels were already turning. His mind churned out all the possibilities as to how he could use his leverage over Scott. Leverage that would put himself in a position to nail Scott's sexy mom. He closed his eyes picturing the aloof beauty with her long white legs wrapped around his black ass, screaming for him to fuck her good. His cock twitched at the thought of bringing the bitch down a peg or two.

That opportunity came the night of the awards banquet. Ronnie and Casey double dated with Scott and Bev, with Scott driving his car. Bev was rather reluctant to double date, one due the fact that Ronnie had viciously raped her at the cabin but mainly because she could not get to bed each night. Not that she couldn't sleep due to nightmares of the rape but her constant dreaming of how her body had betrayed her that night. The only relief she could get to put herself to sleep was to close her eyes as she rubbed her sensitive clit, picturing Ronnie black body fucking hard into her.

A lot of the players' parents attended, Mrs. Holt included. When Ronnie saw her enter, his cock twitched repeatedly as she looked especially sexy that night. Mrs. Holt had driven herself to the banquet and Ronnie noticed that Scott's father wasn't with her. When asked, Scott explained that his dad had been called out of town on a business emergency would be back the next day. The wheels started turning for Ronnie, the adrenaline flowing as the 'hunt' was now on. It was the chance he'd waited more than a year for and he was determined to cash in. For maybe the first time in his life, however, Ronnie didn't have a clue to how to pull it off, not just yet anyway. There were just too many variables and such a short time in which to pull it off.

Suddenly, it came to him and it was Mrs. Holt herself who gave him the idea. Midway through the banquet, Ronnie saw her reach into her purse for some aspirin. Ronnie offered to get her another Pepsi, after inquiring if she was okay. "Just a slight headache. I'll be fine," she assured him. Not if Ronnie could pull off his plan, she wouldn't. Ronnie always carried an assortment of drugs with him, and Jessica's headache opened the door for Ronnie to deal himself into the game. Winning this game would be the ultimate prize and Ronnie intended to have that prize with him by night's end. An that prize was Mrs. Jessica Holt's sweet pair of panties. Ronnie didn't want to knock her completely out, at least not right then, he wanting her to know she was being fucked by a 'real' man. He just needed to slow her down a bit, make her woozy and unable to drive. He had just what the doctor ordered and he slipped it into her drink, then waited for the drug to work its magic.

A half hour later, the lovely Mrs. Holt was noticeably woozy. With Scott and Bev off talking to friends and Casey in the restroom, Ronnie leaned in close and asked her if she's okay. "I .....................I think .........................I'm kind of .…...................….. I'm feeling a little dizzy!" she responded. Ronnie asked if he should drive her home but she insisted that she'd be fine in a few moments. After five more minutes, Mrs. Holt was feeling worst and Ronnie again asked if she'd like for him to drive her home, telling her that he'd been to many of this award banquets and it was no big deal to him. He also added that this was Scott big night at the awards banquet, getting the most improved player award, and they should let him enjoy it. Mrs. Holt nodded in agreement with what he was saying and this time she took him up on his offer.

Ronnie already has it all figured out. He told Scott that his mom was feeling a bit woozy and he'd better drive her home in her car. Scott offered of course, after all, it was his mom who's ill. But Ronnie told Scott the same thing he had told his mom, that he should stay and enjoy the honor that he received that night. Also, his mom was agreeable with it and wanted Scott to enjoy this night. Besides Scott drove that night and his mom's car was also here. He told Scott that he should take the girls home in his car when the banquet was over. Then he could swing back home to pick him up, saying he'd watch some television till he got there.

Ronnie knew the drug would keep Mrs. Holt woozy and noth thinking straight for at least a few hours and he was itching to move on to the next phase of his plan. Ronnie helped Scott assist his mom to her car and then the race was on. As the banquet had a half hour to go, Ronnie calculated that along with the time it would take for Scott to retrieve girls from their classmates and then shuttle them home.

The whole way home Ronnie was anticipating the ecstasy of finally claiming his prize. The load he'd planned to pump into his girlfriend that night was now earmarked for beautiful Mrs. Jessica Holt's fertile womb. After arriving and helping the wobbly Mrs. Holt into the house, leading her to the sofa, he sat her down but not before he got a good look at her bod as she staggered a bit. Going to the kitchen Ronnie brought Mrs. Holt a glass of water and handed her a pill. Groggy, she asked what it was and he told her it'd help her with her dizziness.

Head spinning and her guard down, Jessica downed the pill with the glass of water, then was thankful for Ronnie's assiatance in leading her to her bedroom. Adrenaline pumping, Ronnie then set about to claim his prize. At first Jessica thought Ronnie was just trying to help her to be a bit more comfortable. But it quickly registered, even in her drugged haze, that Ronnie's attentions were both inappropriate and unwelcome. She began to struggle but was no match for the athletic teenager. She tried to cry out but a large black hand was clamped over her mouth and stifled her screams.

Ronnie knew that Jessica's young daughter, Stephanie, was asleep, just down the hall. In fact, though she was just thirteen, she was the spitting image of her beautiful mother. It would've been a nice bonus to knock up both mother and daughter on the same night but he was racing against time. He decided the smart play was just to concentrate on doing the mother, after all the time he'd been trying to get into her panties.

He whispered into her ear to 'Keep quiet and don't scream or I'll hurt little Stephanie. Besides, you wouldn't want her to wake up and find her mother getting fucked by her brother's best friend, would you? Think of the scandal it would generate at school and around town! What's Mr. Holt going to say when he learns that his beautiful wife spread her long white legs for a black boy, huh, Mrs. Holt?"

That threat and taunting was enough to take the fight out of her as Ronnie caressed her breasts through her beautiful white dress. The stimulation of the caressing soon had the stiff buds indenting the dress and Ronnie playfully flicked them with his thumbs. Tears in her eyes, head spinning, Mrs. Holt could only sob and softly plead "Please …...........…….oh, please ……...........…….this is so wrong ………....................please!"

Though pressed for time, Ronnie wanted to savor this exquisite moment, wanting to remember every moment as he slowly stripped this beautiful sophisticated woman of her clothing and her dignity. He was gonna knock this aloof bitch down a peg or two and his long black peg was more than capable of doing the job. The top of her white dress was now crinkled from his rough groping hands. He lifted the limp unresisting beauty and undid the back zipper, then pulled the front of her dress down her ivory shoulders to reveal her lacy white bra. Pushing the thin bra up to reveal the twin beauties, he began to feast on the tender pink buds.

"Oh, please …….............……ohhhhh ……...............…ohhhhhhhhh .........................ohhhhhhhhhhhhhhhhhhhhhhhhhhh!" Jessica moaned, at this unwanted stimulation. "Please …..............…….please stop! Please, I'm a married woman ………............……this can't happen …….............…..you're just a boy ...................a teenager!" she pleaded desperately. But the tonguing continued as her dressed was pushed into a bunch at her hips, then over her hips. "Please …….............…..please don't rape me …….....…………..I …..................I …................…I've always been true to my husband …….....................please .....................no, pleaseeeeeeeeeeeeeeeeee!" she sobbed.

Stopping his sucking on a pink nipple for a moment, Ronnie got up and stood alongside the bed. He looked at the sobbing wife "You beautiful bitch! You're wrong on one point, bitch! I ain't no boy! You're gonna get fucked real good tonight, gonna get fucked by a 'real' man tonight! Take a good look at this bitch!"

Jessica's hazed eyes turned to the movement beside her. Her eyes widened as she gasped "Oh, my God! Oh, noooo …............……..it ….............…..its too ..................….too big …….........……please ...........……..no …............….no …...................please don't rape me! I …...................….I can't take anything like that ……..........………please, please you'll tear me badly!" Her eyes widened more as a thick drop of goo oozed from the tip of the cockhead and it was not just inches from her face.

Ronnie smiled as he observed the horrified beauty cringe and shiver in disgust. "C'mon, give it a kiss, Mrs. Holt!" Her shocked and horrified face gave him all the satisfaction he could hope for. Then he taunted "What's that matter, Mrs. Holt, never sucked a cock before?" Now Ronnie was in for a surprise as the beauty clenched her lips tightly and shook her head, brown hair whipping about her. He knew he was pressed for time but he had to give the bitch a little taste of his black meat.

"Open your mouth and lick it, Mrs. Holt!" he ordered. But the beauty turned her head to the other side and refused to comply. "Better turn this way and give it a good suck, bitch! You got five seconds and then I'm gonna give little Stephanie a visit and pop her precious cherry!" he advised.

Hearing this, Jessica had to save her little girl from being raped. Tears pouring from her eyes she turned quickly, body shuddering in utter disgust as she forced herself to open her mouth. She thought she would throw up right then as the rubbery black cockhead pushed between her lips. She shivered as her tongue touched the gooey substance at the tip, wanting to throw up at her very first taste of male cum. Jessica wished she was dead than to perform such a filthy act but she had to save her little girl.

Although Ronnie wanted to have this uppity bitch choking on his full load of nigger cum, he had to fulfill his goal of getting between her beautiful legs and give her the fucking of her life. Just the fact that this bitch had never sucked a cock before had Ronnie on the verge of losing it completely. Knowing he had to pull out soon or lose it, he shucked his cock a couple of times to give her a good sample of his salty cum juice.

Ronnie had to hurry, desperately needing to get his rocks off at this time. Quickly he slipped off her white heels, then pulled her crumpled dress down her trim legs. Next he peeled her pantyhose down and then her lacy white panties. As roughly spread her trim white legs and crawled up between them. The sobbing wife could only lay there meekly, whispering for him to please stop, pleading for him not to do this to her.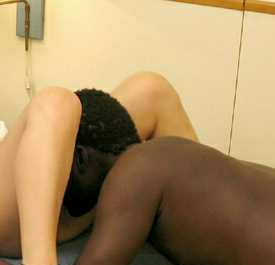 Nuzzling his face in the soft fur, Ronnie darted his thick tongue out to taste the sweet honey. His tongue licked up and down the slick slit, finding her sensitive clit, then flicking his tongue to tease it. "Ohhhhhhhhh ……….............……..ahhhhhhhhhhhhhh, Godddddddddddd!" she groaned loudly, her hips arching up into his slurping mouth, her sexy body shaking in a wild convulsion. "Ohhhhhhhhhhhhhhhh ................................ohhhhhhhhhhhhh ...................................ahhhhhhhhhhhhh!" the beauty moaned and shuddered as she continued to arch up into his face. As she fell back onto the bed, coming down from the heights of pleasure, her shame and humiliation began to overtake her. Never had she experienced such a pleasure in her marriage and being from a straight-laced Catholic family, this was so sinful.
Then, as Ronnie mounted her, Jessica pleaded "Please …..............…….please don't rape me! I'm not on any birth control! Please …............………I ….........….I might get pregnant! Don't ….............…….please! Condom …................….use a condom, pleaseeeeeee! Put a condom on …...........………it's in the top drawer!" Ronnie laughed "Can't feel a damned thing with a fucking rubber on! Don't worry, Mrs. Holt, I'll pull out in time, there's no need to worry!"
Ronnie rubbed his shaft head along the slick slit, bringing it up to rub against her sensitive clit. Then he pushed forward, splitting the slick love till it stretched to envelope the pulsing black cockhead. "Ohhhhhhhhh …………….....…….my, God , it hurtttttssss …….................…..oooohhhhh, we must stopppp!" Jessica gasped as her cunt muscles clamped tightly around the thick black bulb.
Pushing forward, inch by inch into the tight slick folds of the squirming beauty, the reluctant wife's body began to betray her. Unconsciously her arms clutched around his broad shoulders and legs crossed over the ass of her rapist. Ronnie felt the trim legs around him squeezing at him, trying desperately pull him deeper into her. Losing all will power, Jessica pleaded "Oh, please ….............…please ……...................ohhhhhhhh ......................….…ohhhhhhhh!"
"Ohhhhhhhh ……..............………owwwwwwww ………...........…….oh, nooooooo I …...............I can't …........…….stopppp ….................…..stop ……...........……you're too bigggggggggggggggg!" Jessica yelled, her hands now trying to push her rapist away from her. She was being stretched beyond belief, never having encountered such a monstrosity. "Aieeeeeeeeeeeeeeee ……...............….ohhhhhhhhh …..…............………..ohhhhhhhhhhhhhhh!" she sobbed when Ronnie pushed forward to spear more of his black shaft into her. With a hard lunge, Ronnie's cock lanced deeply into the groaning young wife.
The long deep thrusts and withdrawals sent Jessica over the edge, thigh muscles now contracting around the mighty shaft within her whenever it plunged deep into her womb. "Ohhh ….......ohhhh .....…..ohhhh .....…..ohhh .....…..ohhhh ……...…ohhhhh!" she chanted in timing with each thrust. With long deep strokes, Ronnie deliberately slowed his pumping action to let the young wife feel every inch of his long cock. Then he began to speed up his long thrusts "Tell me what you want, Mrs. Holt! Gonna have to stop now, Mrs. Holt! "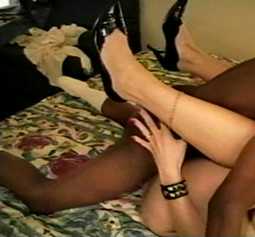 Then Ronnie stopped his cock stopped in the middle of a thrust, deliberately letting his thick cock pulsate madly in the clenching snug confines. "Wh .......…wh ….................what? Oh, please …........................…please, don't stop ……........……please, I'm so close …............…..please!" Jessica begged, trying desperately to clasp her legs and arms tighter against his muscular black body.
"I'm gonna cum if I don't pull it out, Mrs. Holt! Gonna have to stop fucking or I'm gonna cum in ya! Gonna shoot it in ya if I don't stop now!" Ronnie taunted, holding his body absolutely still as the frantic wife desperately tried to arch herself up further onto his black pole. "Oh, please .................… please …............….I'm so close …..……….you …............….you can't stop ….............…..not now ...................not yettttttttttt!" the fractic beauty pleaded and begged of him.
"But Mrs. Holt, you said you're not protected! You're gonna get knocked up if I cum in you?" Ronnie quizzed tauntingly. Jessica was desperate to quench the heat between her legs. Even in her hazy condition, she knew it was so dangerous, too dangerous to even chance. Her hair whipped from side to side in desperation, squeezing her thighs and tightening her legs around her rapist, trying desperately to have him resume his thrusts. Hunching up madly without much success, Jessica pleaded "Please, please ……….......……..please….....................Oh, God …....................damn you …..................…damn you!"
"Ohhhh, Mrs. Holt, I'm gonna cum in you if you don't stop! Gotta pull out now or I'm gonna cum!" Ronnie groaned. But there was no way in hell that he'd even consider pulling out at this point for he wanted to knock this uppity bitch up. Desperate to achieve her climax, Jessica begged "Oh, please …...…………please …….......…fuck me, fuck me ……….......…..I ................….I ...........…..don't care …..........……shoot it .......................shoot it in me ……….shoot your cum in me!"
Grasping her trim white hips, Ronnie reared back slowly till just the tip of his cock remained captured in her snug hole, then slammed forward will all his might, burying his cock deep into her womb. "Argggggggg …...........……....ohhhhhh ....................…ohhhhhhhh …...............…..ohhhhhhhhhhh ……..............….its so …….................so bigggggggggggggggggg!" Jessica groaned as the fucking sped up to jackhammer speed.
"Ohhhh …........…ohhhhhhh ……...........……. ohhhhhhhh ………................…. ohhhhhhhhhhhh ……......................ohhhhhhhh, my GGGGooodddddddddddd ………..........……yeeeeeeeeessssssssssss!" came the moans beneath his humping body as he felt the beauty's petite body convulse as a mind-shattering orgasm shook her. This was all Ronnie could handle, he had to cum and very soon. "Oh, baby …......…..............….you sweet little bitch …..................….gonna knock you up good!" he groaned, body convulsing as his cock began to belch out its hot potent cream, deep into the fertile womb of the lovely wife.
Having just had the fuck of her life, tears formed in Jessica's eyes as she began to quietly sob. "Please ……....…..please …...........……you must get off ……….I need to douche …..........……you ....................you didn't wear anything ..................................you didn't use a condom ………........…I…...................I might get pregnant!" she whimpered. "Ohhhhh …....................nooo .........................nooooooooooooo!" she sobbed as the cock that had so recently gave her so much pleasure made her shudder in revulsion as it twitched in her swamped love slit. She tried frantically to push him off her body, knowing it would soon be too late if he didn't get off her.
Looking at the nearby clock, time was running out as Ronnie expected Scott back in ten minutes or less. He didn't want to get off the sobbing beauty yet, he enjoyed feeling her struggle, wanted his seed to take root.
Jessica was frantic, pounding at her rapist "You black bastard ..........................you ............................ you raped me!" Then she groaned as the thick cocked was pulled out of her with a loud 'pop'. She struggled to get up, her thighs hurt so bad from being widely split apart, her cunt felt as if it was torn inside for the thick monstrosity. Just as she sat up a bit, she was again being manhandled by the devious teenager, finding herself now on all fours.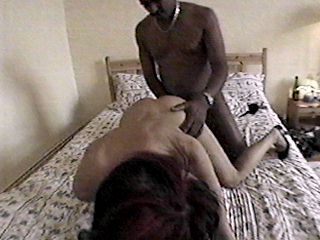 "Black bastard, huh? Is that what you called me, bitch? Still the same uppity Mrs. Holt! Gonna teach you a fucking lesson bitch!" Ronnie growled. Shuffling up on the bed, Ronnie got into position. He was gonna really give it to her this time. "Go ahead and scream all you want bitch! When little Stephanie comes in her, you can kiss her cherry goodbye!" he advised, grasping her by he hips and grinding his hardening prong between her soft white cheeks.
It finally registered in Jessica's drugged mind that this teenager intended on sodomizing her. He was actually intending to fuck her in the ass. "Please …...…..please …….......……I'm sorry ………........…I'm sorry I called you that ……….........…please ……….......…..please don't rape me there …………….....…..please …........I ........…I ….........I've never done it before!" she pleaded. As she felt the hard cockhead nuzzling between her asscheeks, she feared the pain would kill her. She couldn't scream, couldn't bring her daughter to her destruction. At the cockhead began to push into her resisting hole, the pain was already so unbearable. Reaching out to the nearby pillow, her husband's pillow, she dragged it to her and bit down into it. She bit down just in time for her screams would have waken the entire neighborhood as Ronnie slammed brutally into her once cherry ass.
Hearing the sound of Scott's car pulling into the driveway, Ronnie quickly throw his clothes, leaving Scott's beautiful mother curled up in the fetal position and whimpering in pain and humiliation. He reminds her of the scandal it would cause if word of what happened tonight got around. Besides, he told, he was still a minor and he'd say she seduced him. Even if he got convicted of rape, he'd only go to the DH. With that, Ronnie headed down the hall to the living room, turned on the television and acted as if nothing happened.
Scott came in and asked how his mom was doing and Ronnie reassured his friend that she was much better, that she went to bed and he was sure she'd be just fine in the morning. The pill he gave her just before he raped her would assure that she fell into a deep sleep. Ronnie was confident she wouldn't bother to report the rape and risk dragging her own name and reputation through the mud. With that, he tells Scott he's beat and ready for that ride home.
Over the next week, Jessica was overwhelmed with shame and guilt. She of course had not reported the rape, not wanting to divulge the details of her defilement to anyone, especially her husband. She was afraid he could no longer love her anymore, not wanting to touch her 'soiled' body. She had never sucked her husband, though he had begged her to over the many years of their marriage. What would he think if he learned that she had put that filthy black cock in her mouth, even under duress. She felt so ashamed but worst yet she felt so guilty at the way her body had responded. Never had she reached such orgasms as when she was raped and when she was buggered in the ass with the teenager rubbing her clit till she climaxed.
Each time Ronnie showed up to visit Scott, he noticed how jittery Mrs. Holt became and how quickly she excused herself in going to her bedroom. On this Saturday, Scott's dad was making a cookout with burgers on the grill. Mrs. Holt should be returning shortly from a community meeting in time to have lunch with them and Scott invited Ronnie to stay, which he happily accepted.
When Jessica returned home, she shivered in fright upon learning that her teenage tormentor was having lunch at her home. But there was nothing she could do. She wanted to go into her bedroom and stay there till he left but how could she explain it to her husband and family. Thus, with the food already cooked and just off the grill, there was nothing she could do.
They all sat about the outdoor area eating a leisurely lunch, but Mrs. Holt was rather quiet throughout it all. Just a few comments here and there but Ronnie knew exactly what was going through her mind, especially when out of everyone's view except the beautiful wife, he rubbed his bulging crotch and watched the shiver run through her entire body.
With her husband and family home, Jessica breathed a sigh, knowing that she was not in any danger from this teenage rapist. Once lunch was over, Stephanie reminded her that she was going over to a neighbor's and was already late, thus making a quick exit. As she took the first batch of dishes into the kitchen, her husband began to clean the grill, while Scott and Ronnie began to gather up the other dishes. Then the phone rang and it was Scott's girlfriend and Ronnie signaled him to go ahead and talk to his girlfriend.
In the kitchen, Jessica thought she would be safe, but then she heard the heavy set of footsteps behind her. Looking out the kitchen window, she could see her husband emptying the coals while her son sat on the brick wall chatting on the cordless phone. Her eyes closed as the dishes were set down on the nearby counter, she prayed that her son's friend would merely go back out into the backyard and leave her alone.
Jessica shivered as firm hands caressed her hips, fingers slowly wandering down to the hem of her skirt. She gasped and shivered as the exploring hands slowly made their way under her skirt and begin to caress her inner thighs. Her body seemed to just melt at that point, she groaned and her head tilted back to rest on the broad teenage chest. Then she felt her loosely fitted lacy bra being pushed up to bare her breasts.
Five minutes later, Ronnie smiled as he walked back into the backyard to see if Mr. Holt needed any help with cleaning the grill. In the kitchen, Mrs. Holt leaned against the kitchen sink, trying to catch her breath with her lacy pink panties laying upon her white heels and a black teenager's cum drooling down her trim ivory legs.

End of Story.