'Charlie Ames .....................you're about to hit forty and you still haven't made it to the top! Still a wannabe top notch sports agent and you haven't even gotten your foot in the door yet! Fuck ..................gotta figure a way in the front door!' Charlie cussed to himself. Having gotten himself a law degree, done some corporate law work, he'd only been able to work the other end of the spectrum in dealing with professional sports athletes ......................that of representing his college buddy's Jake's Sporting Goods firm in negotiating deals with attorneys representing various pro athletes and some celebrities! One of his law school classmates had been on the other side of one of the deals he had negotiated, so when the deal was done and they were having drinks to talk over old times in law school, Charlie inquired as to how did he manage to get on the inside of representing pro athletes. That night, Charlie got to learn that his law school buddy had been fortunate to date and end up marrying his wife and her younger brother had been an up an coming hockey player. Becoming pals with his younger brother-in-law who trusted him, his buddy lucked out in falling right into that lucrative profession, then doing a good job representing his brother-in-law had his teammates knocking on his door to sign up with him.

'Well, unfortunately for me, Christina doesn't have any brothers at all, only a sixteen year old son from her prior marriage! Kyle was a sophomore in high school, a typical teenager, and just a real pain in the ass! Gotta admit that he's a pretty good football player for his age and looks promising to get a college scholarship! But any chance of going pro is so remote in view of his current age and that's some eight years away .......................if he's good enough! And the way things stand between him and me, the punk would deliberately go elsewhere for an agent just to spite me!' Charlie figured, although he had tried his best in keeping the promise to his wife that he'd find a way to bond with Kyle if she was to marry him. He couldn't figure why her louse of a former husband would ever cheat on her, knocking up the 21 year old intern and running off with her, leaving Christina to fend for herself and her then 8 year old son. Charlie had fallen for Christina (two years his junior) the moment he met her at a cocktail party, had dated her and wanted to marry her right away, but she was hesitant due to her young son having to adapt to any more change. Closing his eyes, picturing the beautiful woman he had been fortunate to marry, he told himself 'What more can you ask for? She's beautiful, sexy, and great in bed! Well, it'll be much nicer when her son does leave the nest!'

As for sports, Charlie had not been athletic at all during high school, with him being labeled a 'nerd' as he was on the school paper and in the chess club. His interest in football was the betting line or spread on the game, and of course trying to figure out how in the world could he go about using his law degree to represent a football player as his sports agent. Of course he went to football games during his high school days, but he was only up in the stands with his nerdy pals, and now he was currently doing the same but with his wife to watch Kyle's games on Friday nights. As this was Saturday afternoon with Kyle sitting in the den watching State U. play against a top 25 team, Charlie thought he'd go and watch the game in hopes of bonding a bit with his stepson. "Great game you had last night, Kyle! A hundred seventy-five yards rushing and scoring two touchdowns ..............that'll get the colleges looking at you!" Charlie advised. "Thanks!" was the reply from his stepson. "Who's playing?" Charlie asked to keep the conversation going. "State's playing the Bears today! And I wanna watch the kind of moves that Tyrone Williams makes ..................try to figure out how he does it ......................then I try to recreate it in practice the next week on the field!" his stepson advised.

As both he and his buddy, who was running the regional sporting goods chain of stores were State U. graduates and big donors/boosters to the school, Charlie also had an in on getting a State U athlete a good paying summer job at one of the stores. Being big boosters, Charlie and his college buddy had gotten to meet all the coaches in the various sports for both men and women, and were often hit upon to get a part-time or summer job to help out a student athlete. As Christina was always wanting him to bond with Kyle, and seeing how excited his stepson got each time Tyrone Williams got to carry the ball, Charlie thought 'Hmmm, maybe I'll take him to an upcoming home game for State and take him down to the field to meet Coach Downer and Tyrone Williams! That outta score a lotta points in the 'bonding' process with my stepson! And most of all make Christina happy with my attempt to bond with Kyle!' Looking over his activity calendar, there was a meet and greet with the football coaches at a booster club meeting that next week, an ideal time to see if he could arrange for Kyle to go down on the field and get introduced to his favorite player.

Following that eventful day of getting to introduce Kyle to his football idol, his stepson finally began to respect him, Charlie hoped that someday he could really get to talk to the up and coming running back who was now picking up more attention in the national media. 'Damn, what a shot in the arm that would be if I can get Tyrone Williams to sign on with me as his sports agent!' Charlie thought, but he knew that it was just wishful thinking at this point after only getting to shake his hand and introduce his stepson to him. Several weeks later, upon getting a surprise call from Coach Downer, Charlie's mind began churning out ways in which to show Tyrone his knowledge of the business and getting the young man to sign on with him. With Coach Downer asking if he could get Tyrone a job and set him up with housing over the holidays, wanting to keep the star from having to go back to the inner city and getting into trouble, Charlie figured that it'd be an easy sell to his wife as Tyrone was Kyle's idol and that it'd help with the bonding process with his stepson.

Thinking that he wanted to do whatever possible to get into good graces with the potential pro prospect, Charlie then began to read up on the young stud's background, getting all the stats he could from back in Tyrone's high school days to current day stats at State. Noting the high school that Tyrone had gone to, Charlie knew the coach there as he had gone to high school with him, Tyrone's former high school coach, and now he was the conduit to getting the coach and his team a big discount at Jake's. Making a call and going to meet Coach Swanson at Robinson High, Charlie sought to get as much info on Tyrone Williams as possible, wanting to get to know all his habits along with his likes and dislikes. Meeting up with Coach Swanson and advising as to what former player he wanted to inquire about, the coach responded with "You want info on 'The Stork'? Sure, I'll give you whatever info I know .......................I owe you for all you've done for my team!" "Why's he called 'The Stork'?" was Charlie's first question. The answer was "Shit ..........................he always wanted to get in some gal's panties ............................and whoever he touched would be delivering a baby in nine months! I swear to you ...........................last rumor has him knocking up over a dozen gals!"

When her husband and son returned from the campus of State U., having gone there to pick up Tyrone Williams who would be spending the holiday break with them and working at Jake's Sporting Goods, Christina was introduced to the young and handsome young college jock who was the star running back on the football team as well as being her son's idol. Standing at 6'4", the muscular black jock towered over her by more than a foot and was about 2 1/2 heavier than her, but Christina felt quite nervous about the young man as she thought 'My God ............................it feels like his eyes are undressing me!' Looking at the lusting young black man who had just come home with her husband and son, their guest who would be staying for just over two weeks with them, Christina shivered with nervousness at the thought of the lusty young man putting his dark ebony hands on her body.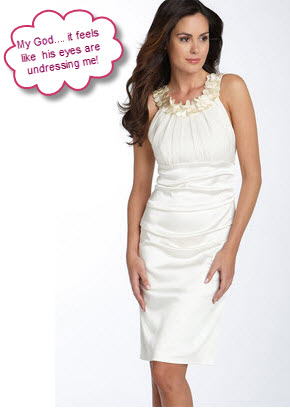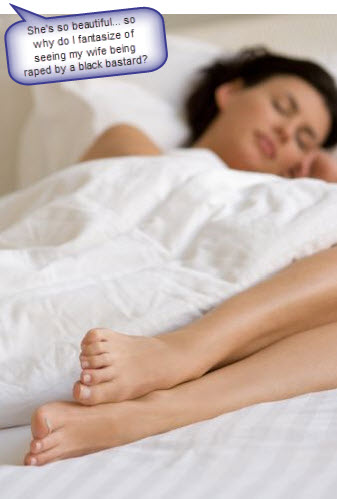 Charlie was also aware of how much more attentive Tyrone had gotten upon entering the house and being introduced to Christina, perking up to attention and now having a wide smile on his face, like ' The Stork' had just eyed up a potential prey swimming about and he was now stalking her for his meal. Having learned of Tyrone's reputation and hankering to get into a gal's tight little panties, especially that of an attractive white gal, it was obvious that Christina fell right into that category as 'The Stork' was eyeing up his prey. In seeing the college football jock obviously on the prowl and wanting to get into his wife's panties, Charlie had to squeeze his thighs together to keep his rising cock from tenting up the front of his pants. A true and skilled negotiator when it came to business contracts, Charlie knew that the key to landing the deal, was that of learning what the opposition's ultimate goal was.
Having seen what was happening in his own home at that time, both of Charlie's heads were hard at work in determining how he could land the star college running back in signing him to be his agent and what he could possibly have as a bargaining chip. From seeing the interest that was clearly visible on Tyrone's face while looking at his wife, Charlie knew of the bargaining chip that he possessed, but then the question would be whether or not he'd be willing to sacrifice his most precious possession just so he could get his dream job. The thought of another man atop of his beautiful wife and having sex with her would normally have put Charlie into a rage, but the thought of having this big black buck atop of Christina's sexy bod had his cock throbbing in excitement. Right there in his mind, Charlie began fantasizing of 'The Stork' forcing Christina down to her knees and making unzip him, having her shucking his black cock to hardness and then making her take his cock into her mouth. Charlie had wanted that to happen for himself for years, but now way would his beautiful wife perform such a 'disgraceful' sex act.
Following dinner and dessert, Kyle had headed on off to pick up his girlfriend while Christina was busy washing the dishes, leaving Charlie to entertain their guest in the den. Asked by Tyrone about how he got to be a lawyer and managed to get him a job with the sporting goods outfit for the holidays, Charlie explained that he was more the nerdy bookworm type and that the current owner of the outfit was his college buddy, which gave him a direct link in getting athletes from State U some cushy jobs during the holidays or summer. Then Charlie advised the college jock of his true ambition of being on the other side of the negotiating fence, that of representing a top athlete in his/her negotiations with professional sports teams. "Well, Tyrone .....................although I haven't got my foot in the door as yet, I hope you'll give me some consideration when you do go pro .......................as I'll certainly look after your interests ............................and
whatever
in the world will make happy, let me know and I'll show you how serious I am to get you onboard!" Charlie advised the college jock, with the last part purposely added in to hopefully have Tyrone thinking of all possibilities ........................like that of his getting into Christina's tight little panties.
The topic was then turned towards Tyrone's plans for the near future regarding his football career, with the college jock advising that the next season would be his junior year, and how well he did in the stats would determine if he'd enter the draft when the season was over. If he didn't have a stellar year, then there was always his last year in college and then he'd have to see where he landed on draft day. At that point, the discussion turned towards the value of a running back being drafted in a particular round, something that Charlie had studied for the past two years as to various positions and draft position for an occasion such as this where he could provided factual info to the jock who looked to make it to the pros. Having seen the way Tyrone had been eyeing up his beautiful wife over dinner, along with him sizing her up when the introductions were made, Charlie wondered as to whether his succulent wife might just be the key in landing Tyrone as his first client for the sports agency that he dreamed of starting one day.
Having gotten himself a nightcap before turning in after the discussion with Tyrone ended, Charlie entered the master bedroom to find his wife already having fallen asleep, apparently while reading the romance novel that was currently laying on top the bed sheets. Looking at her sexy legs that were visible as she lay upon the bed, Charlie's imagination began to picture their house guest from college walking up next to the bed while clad only in a pair of jockey shorts. He then fantasized the muscular black jock peeling down his jockeys and out sprang his humongous dark monstrosity, then the horny bastard grabbed hold his throbbing cock and began fisting and shucking at it, and once rigid Tyrone was slipping under the sheets next to the sleeping beauty. Then there was movement visibly taking place under the sheet covering Christina, making it quite obvious that the 'Stork' was now touching and feeling her up. Shivering with excitement, Charlie thought to himself 'She's so beautiful ..............so why do I fantasize of seeing my wife being raped by a horny black bastard who has a donkey-sized cock hanging between his legs?'
Charlie closed his eyes and his fantasy continued on was with 'The Stork' obviously intent on doing his job in bringing a little baby into the world, one that he'd be delivering nine months from now. In his fantasy, 'The Stork' was tossing the sheet off of them, then he was working Christina's lacy white panties down over her trim hips and down her sexy legs off her feet. And next, 'The Stork' was pushing his wife's sexy legs apart while she was still fast asleep, then the black jock was shuffling up between her legs to nuzzle his face in her soft brown curls. Then came slurping sounds from between his wife's legs, making it obvious that 'The Stork' was now eating her out, but his wife remained sleeping while tossing her head from side to side while mewling "Ohhhhhhhhh ..........................oohhhhhhhhhhhhhhh ..................................ohhhhhhhhhhhhhhhhhhhhhhhhh!" Everything seemed so real to Charlie at that moment, as if his fantasy was really taking place there upon the bed that he shared with his beautiful wife, that he panted out softly "Fuck her .................................fuck her good ................................rape her ..............................rape her good ....................................knock her up with your little black bastard baby!" A moment later, Charlie was breathing hard as he slowly made his way to the master bathroom, limp dick in hand over his other cupped hand that was filled with jizz.
Lights turned off as he slid into bed next to his wife, Charlie realized how his attitude had changed a hundred eighty degrees in regards to the aspect of finding Christina in bed with another man. Previously, Charlie would have gone mad, crazy out of his mind had he found out that his beautiful wife was having an affair with another man. But now, he was actually contemplating using his beautiful wife as a pawn in exchange for the chance of obtaining his coveted dream job of becoming a sports agent. Not only was he now willing to use his wife as a prize but he was excited at the prospect of seeing her getting fucked by another man, in particular the young muscular college jock who was staying with them over the holidays, the handsome black stud known as 'The Stork'! Closing eyes to go to sleep,with his first fantasy of the night having resulted in the most cum he had ever ejaculated at any one time, Charlie's fantasy took a different turn from the point where 'The Stork' mouthed her sex. The new scenario was that of Christina waking suddenly out of her slumber to find the black stud munching on her snatch, causing her to scream and attempt to get away, only to be pinned to the bed as the horny 'Stork' forced her to mate with him right then and there!
Having talked to a couple sports agents earlier, along with having done some research on his own, Tyrone was impressed with the knowledge of his host who had ambitions of becoming an agent and began wondering just how far the dude would go in getting him to sign on as his first client. 'Now that beautiful bitch he's married to is one elegant little lady! Well, Charlie, my man ..........................that sweet little thing of yers might jist git yer ticket punched into the big leagues of being a sports agent! Jezzz, I'd give my left nut to git into that bitch's tight little panties!' Tyrone thought to himself, having eyed up the succulent beauty for nearly a week at this point and having to jack off each night to relieve the tension. Each night, he had observed the lovely Mrs. Ames enjoying a nightcap with her husband before retiring for the night, and so he began thinking 'Now the question is to whether or not hubby would be willing to sacrifice his beautiful wife's sexy piece of ass to git me to sign on with him! Well, it's worth a shot if it'll git me in her tight little panties! Thank goodness for my stash of goodies that I always keep handy at the bottom of my bag! So tomorrow night is gonna be the big day fer ya, Charlie, my man ...............................git me as his first sports athlete as a client ......................that is, if'n yer willing to let me sample that purty little wife of yers!'
A bit after dinner that next evening, Charlie was in the kitchen getting three glasses of ice, planning to pour their guest a glass of pop and make an after dinner drink for he and his wife. As Tyrone leaned over the kitchen counter while holding a small vial of clear liquid in it, Charlie then listened to him saying "Ya've been telling me that you'd be willing to go all out fer me if I was to sign you up as my agent when I turn pro! But I'd be willing to sign on with you right now, let you hold the papers and you can fill in the date once I declare going pro ............................if'n yer willing to do something fer me right now! This here is what they call 'Spanish Fly' ...................ever heard of that, Charlie?" Nodding his head 'yes', Charlie had indeed heard of the colorless and odorless aphrodisiac, along with the effects it had on women ingesting it. He listened further as Tyrone went on with "If'n ya were to put this into the Mrs.' drink ...............then tell yer ya've got to go to the office to draw up a contract .........................I's be right here to take care of all of her needs!" Ten seconds later, Charlie had the vial uncorked and was mixing the clear liquid into the after dinner drink being prepared for his wife.
Perspiring as she entered the master bedroom after having finished her nightcap, Christina closed the door behind of her, breathing hard as she then closed her eyes and leaned back against the closed door. Heart beating madly, feeling flustered all over, Christina had never felt this way before as she began to rub her thighs together. 'Oh, my God ...................oh, my God ........................what's happening to me?' Christina wondered as she made her way to the bed and plopped herself down upon it. 'Gosh ........................if only Charlie was home to take care of me .........................to make love to me ......................cause I need it so badly!' Christina thought, never feeling this need to have that itch between her legs scratched so badly as she slid her trim fingers under the top of her skirt and under her panties to frig herself. Frigging herself with one hand, Christina's other hand moved on up to her breast, her fingertips touch the tip of her bra cup to rub as the swollen agitated nipple beneath the lacy fabric. Eyes closed shut as the potent stimulant coursed throughout her entire body, oblivious to anything else but her need for sexual relief at that moment, Christina was unaware of the bedroom door being quietly opened and then the deft movement of 'The Stork' entering her private sanctum. While touching herself, the feel of having man's hands sliding up her legs felt so darn good, causing her to utter out "Oh, Charlie .......................I'm so glad you got back early .........................I need it so badly!"
Pulling her hand from under panties, she then tried to push at the elastic waistband, then panted out "Honey ........................help me ..........................help me get my panties off!" Christina felt the thick fingers pushing up the hem of her black skirt first, then hands were moving up under her skirt and thick fingers were now grasping at the elastic waistband of her confining panties. Down over her trim hips went her panties, down her legs, causing her to draw back one leg at a time to allow her panties to be stripped off her feet. Christina sucked in her breath as large calloused fingers slid through her soft curls, and then she gasped as a thick finger slid up into her juicy snatch. Just six finger-fucks up into her and Christina began squirting out her joy juice from around the invading digit, wetting her thighs in the process.
Coming back down from outer space after that fabulous orgasm, Christina felt her blouse being unbuttoned and her protective bra cup being pulled aside, then she sucked in her breath upon feeling the hot mouth clamping over her breast, her nipple stiffening as the thick tongue lapped at the bud. "Oh yes, honey ....................suck it ................bite it!" she panted out to her husband, enjoying the feel of his sharp teeth clamping around her stiff sensitive nipple and pulling at it. Then her husband was pulling aside the bra cup of her other breast, moving his head over to pay homage to the twin nipple, at which time Christina partially opened her eyes to watch her husband hungrily feast on her breasts.
But the dark black features of the male lying upon her was not that of her husband, then her befuddled mind came to realize that it was their guest from college who had entered her room and was taking sexual advances with her, causing Christina to pant out "Tyrone .........................you shouldn't be in my bedroom! You need to leave!" But the suckling upon her breast continued, sharp teeth sinking in around the base of her nipple, and then those teeth were pulling at the sensitive bud. "Tyrone .....................this is wrong .......................this is wrong! I'm married ..............................you shouldn't be in here .........................you shouldn't be touching me this way! Please ....................please .........................you .........................you need to leave!" Christina panted out.
With Tyrone mouthing one nipple and thumb flicking at the other, the pleasurable sensations were just driving her crazy, and that itch between her legs had her crazy needing it so badly. Blouse unbuttoned all the way, then Christina felt strong hands pulling her skirt down over her hips, off her legs and then her feet before being tossed aside. Now she was being lifted up a bit, the red printed blouse was being pulled off her shoulders, then Christina felt the clip of her bra being undone behind her back and that protective garment was soon being pulled from her. Lying naked upon her marital bed, she then felt one leg being lifted before being draped over Tyrone's broad shoulder, then her other leg was being lifted as the same process continued. Moments later, Christina found herself being bent in two, with her knees were being pushed down upon her shoulders while the young black stud embraced her as he tried to stab his thick muscle up into her without any attempt to guide it on in gently. And then it happened ...........................his cock speared right into her, causing Christina to cry out "Stop .........................stop .............................it hurtsssssssssss! Owwwwwww ...........................it hurtssssssssssss ........................it's too big ...........................it's too biggggggggggggg! Oh, my Godddddddddddddd!"
Nearly a year earlier, when his fantasies began of seeing his beautiful wife in bed with another man, Charlie had come across an ad on spy cams at a place called Spy Universe. Having gone and bought a system and setting a couple hidden spy cams in the master bedroom, Charlie had only gotten to test them out to see if they worked but had never really put it to actual use. Prior to having supposedly leaving the house to go to the office, Charlie had gone to the master bedroom to check on the status of the spy cams and to make sure they were positioned properly to capture all the events taking place on the king-sized bed. With the contracts on his home computer, as well as being able to tap into his office computer from home if need be, there was really no need for him to get out of the house. But he did need to make it appear that he left the house, thus he had taken the car out of the garage and drove it around the block and park his car on a nearby side street. Making the short walk back to his home, Charlie re-entered the house through the side door that led to his home office.
For Charlie, it was quite an erotic show that was taking place on the very bed that he shared each night with his beautiful wife, only now it was his Christina in bed with the young black college stud. The thought of his beautiful wife cheating on him would normally have been unthinkable, but it was he who had been instrumental as to what was now taking place on their marital bed. 'Oh, my Godddddd ...............................a horse would be proud to have what Tyrone has between his legs! Jesusssssssss ................................how'd he manage to get it in her?' Charlie wondered as the thick cudgel was far thicker than he was built, obviously stretching Christina out far more that ever before, as evidenced by the way she was wailing out in pain and begging him to stop. Charlie's eyes widened as he stared at the screen watching as the thick black cock slowly began to disappear, a fraction of an inch being gobbled up slowly by his wife's cunny that had flowered open like never before. Finally it seemed as if Tyrone had hit bottom with the last inch of his monstrous cock unable to get itself enveloped in the hot wet sleeve, then the horny black stud began to arch up slowly to withdraw his spearing prong, only to slam his muscular body upon his moaning wife.
Never before while he made love to his wife had the bed hit the bedroom wall, but Charlie could hear it banging constantly in rhythm with each and every thrust as Tyrone humped up against his beautiful wife, and then the well-timed thumping turned into that of a constant rattling sound as the fucking suddenly quickened to jackhammer speed. "Ohhhhhh .......................ohhhhhhh .......................... ohhhhhhh .......................... ohhhhhhh .......................... ohhhhhhh ..........................yessssssssssssssssssssssssssssssss ..............................oh, my God, yesssssssssssssssss !" Charlie heard his wife scream out as 'The Stork' gave her a fucking that she'd never ever forget. 'Thump ................thump ...................thump ................thump ...................thump ................thump ...................thump ................thump ...................thump ................thump ...................thump!' was the background drumming of the bed banging up against the bedroom wall. Charlie couldn't believe the staying power of 'The Stork' as the stud kept on humping away, for he had witnessed his wife arching up and screaming several times already as she shuddered in a mind-shattering orgasm on each occasion, and then the black stud suddenly arched his back while keeping his cock buried deeply as he grunted out "Ahhhhhhhhhhhhhhhhhh ................................oh, Goddddddddddddddddddd ...............................................I's cummingggggggggggggg .................................cumming in ya, Mrs. Amessssssssssssss!"
Seeing Tyrone collapse upon Christina who had passed on out from the mind-blowing fuck session, his wife's trim legs still up in the air as Tyrone had her pinned to the bed that way by his weight and shoulders, Charlie could only wonder as to how much of 'The Stork's' potent cum had been ejaculated up into his wife's unprotected womb. It was moments later before Tyrone began to stir, then 'The Stork' put both hands flat upon the bed to push himself up and off his passed out wife, and in the process Charlie got to see the still very thick monstrosity begin to make its appearance from out of Christina's snug little pussy. Ebony shaft now all glossy and streaked with baby batter, Charlie had to wonder if this fuck session would end up with Christina getting knocked up by the young black college jock, a consequence that he knew was a definite possibility when he had dropped that pill in her drink and then left her alone to fend for herself. Cock fully withdrawn at this point, Charlie observed how much of the thick cum was sticking to the ebony shaft, but he just could not believe the continuous flow of thick baby batter out of his wife's widely stretched cunny hole to puddle on the sheet between her widespread legs.
Fifteen minutes later, the lovebirds on the king-sized bed began to stir once again and Charlie watched as his beautiful wife began to touch herself once again, for she was still feeling the effects of the potent drug that he had slipped into her drink. Then there was no further need for his wife to touch herself as the college jock was once again mounting her, shucking his black boner till it was rigid once again, then sliding it up into Christina's wet and widened slit. Another wild sex bout took place on the bed in the master bedroom, and Charlie heard the thumbing of the bed against the wall each time Tyrone lunged up into his sex crazed wife, then he heard his wife scream out as the mind-shattering orgasm shook her entire body while 'The Stork's' black body quivered while emptying his baby juice. Twenty minutes following their second go round, then the third fuck session commenced as Charlie's eyes were glued to the screen, excited from the erotic scene of his wife's trim white arms and legs tightly embracing the body of her muscular black lover as he proceeded to give her another good humping.
At first it appeared that all action had come to an end in the master bedroom, but to Charlie's surprise he watched as his wife's trim fingers reached over to wrap them around her young lover's still thick penis that was now rather limp in her hand. With his wife shucking at the thick black meat, it began to stiffen and rise up to attention a bit in her hand, then the ebony head began to expand and glisten in the light. But to Charlie's dismay, his wife was pulling her young stud out of bed and telling him that she wanted him to scrub her back in the shower. Having seen the donkey-sized cock up some as his wife pulled 'The Stork' out of bed, pulling him by his cock into the master bath, Charlie suspected that his wife was wanting more than her back scrubbed. After several minutes of seeing no action on the screen, Charlie could not resist the temptation to make his way on down the hallway to the master bedroom, testing the doorknob to find it unlocked. What he was missing at that moment, was the sight of his beautiful wife on her knees while mouthing the stud's bloated cockhead, a pleasure that Charlie had never gotten from his lovely spouse and now was missing the erotic scene taking place in the shower.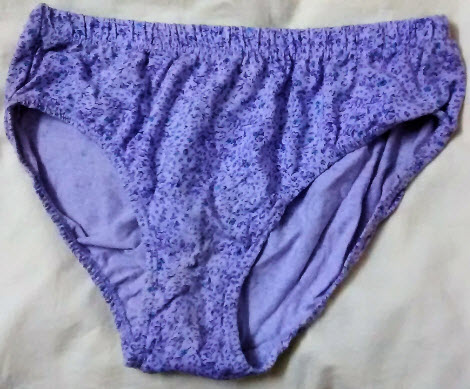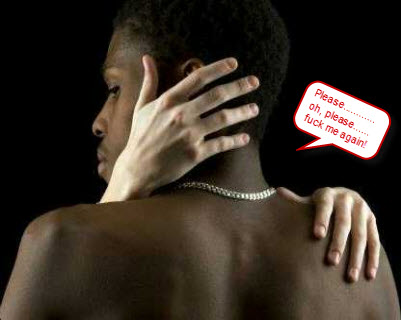 Opening the door slightly, Charlie could hear the water running in the shower, and thus he slipped into the master bedroom. Closing the door behind him, Charlie then got to view his wife's pair of lavender panties lying on the edge of the bed, of which he went to retrieve. Tiptoeing to the edge of the open bathroom doorway, Charlie saw that the reflection from the mirror on the side wall showed the glass door of the shower stall that was a bit foggy due to the heat of the shower. From his vantage point, he could see the erotic site of the jock's ebony back and petite white hands of his wife embracing her young black lover, then heard his wife's voice pleading "Please .......................oh, please ...........................fuck me again! Pleaseeeeee ......................one more time ...................just one more time!" In the reflection of the mirror, Charlie then saw his wife's face rising up above the 'Stork's' shoulder, for apparently the strong college jock had his hands gripping her butt and lifting her on up, so he could take her standing up.
Then he observed Christina tossing her head back as she screamed out "Oh, yesssssssssssssssssss ..............................fuck me ...................................fuck me with your big black cock!" From the sounds of flesh slapping again the wall, seeing his wife's trim sexy legs wrapping themselves around Tyrone's ebony waist, it became apparent to Charlie that the stud was in the process of nailing his beautiful wife to the tiled shower stall. Moments later, his wife was screaming out "Oh, God ............................oh, my Godddddddddddd ..............................yesssssssssssss .........................yessssssssss .......................I'm cummingggggggggg! Shoot it .........................shoot it in me .................................shoot your black baby juice in me again! Yessssssssssssss .................oh, Godddddddddd ..................it's so hotttttttttttttttttttttttt!" At that point, Charlie turned to make his way out of the master bedroom, taking his wife's panties with him as they were filled full of cum, which would give away his having been in the room and watching.
Having departed out of the house from the door in his office, Charlie went to retrieve his car that was parked around the block and then drove to a bar a half mile away, figuring that he wait a bit before making his return home. Returning home a bit over an hour later, he looked down the hallway and saw no light coming out from under the doorway of the master bedroom, then went to his office to see what had transpired since his departure. Playing back the disc from his camcorder, he watched as his wife and lover kiss intimately before the spent stud made his departure, then saw his wife dawning a nightgown. His wife's search for her missing panties was for naught, but Charlie was worried as he figured his wife would merely assume Tyrone had taken them as a souvenir. Then his wife was opening the nightstand's drawer to retrieve a bottle of sleeping pills, at which he was surprised to see a third tablet in her hand as the norm was two max for her, then watched as she downed it with a glass of water.
Making his way down the hallway and into the master bedroom, he then went to his wife's side of the bed to shake her arm slightly, wanting to see if she was totally out from the effects of the sleeping pills. With no response from his wife as she was totally out of it, Charlie went to turn on the light in bathroom as that would give him a clear view of what he had been wanting to do for many a year but never had gotten up the nerve, something that Christina had always refused as it was too 'nasty'. Pushing up his wife's nightgown, reaching up to insert his fingers into the waistband of her new pair of panties, Charlie then drew them down over her trim hips and down off her legs and feet. Spreading her sexy legs wide apart, Charlie then shuffled up so he could rub his face in her soft curls. He knew that his wife's cunny was filled to the brim with cum, but he didn't care, in fact that just made it even more exciting for him. Lifting her butt up a bit so he could clamp his mouth over her sex, he then inserted his thick tongue up into her slit, then felt it immediately being coated by the jock's slimy cum. Feeling his wife stirring and uttering out a moan of pleasure, Charlie swabbed up all the slick goodies that his wife was feeding him.
Upon awakening late the next morning, Christina felt so ashamed at herself for allowing such a thing to happen while her husband was gone, becoming an adulteress after having broken her marital vows for the very first time. She just could not understand how sexually aroused she had felt, how she just could not fend off the young jock from college, letting him have sex with her .............................not just once but four times ...........................in fact begging him to fuck her again and again! Christina had no clue of having been slipped a potent aphrodisiac, that her husband had actually done it at the beckoning of the devious jock, where he'd sign her husband up as his sports agent in exchange for bedding her. Heart thumping in her chest, Christina swore to herself that she would not allow herself to be seduced again, that she would excuse herself anytime she was to be left alone in the room with him. She wondered if the guilt could be read on her face, prayed that her husband would never learn of her indiscretion, but Christina just could not shake the memories out of her mind as to the fucking she had gotten the night before.
When the holidays were over and their guest gone, Charlie would try to conjure up more new scenarios when going to bed with his beautiful wife, but he fell back on the favorite when he was tied up in a chair next to the bed with his pajama pants down to bare his boner. The scene would climax with 'The Stork' breeding Christina while he shot off sitting in the chair all tied up, but his ejaculation would arch up and land all over her stunned face. This time, while jerking on his boner under the sheets, Charlie found himself nearly ready to pop and had to make a beeline to the bathroom to relieve himself of his pent up load. A couple of times, after dozing off while his fantasy continued playing on in his mind, Charlie woke up suddenly when he found himself wet in a pair of sticky pajama bottoms. Going to the bathroom on those occasions, Charlie had to take another shower as he had really cum aplenty in his pajama pants, basically needing to wash all the sticky goo off under the hot shower. Charlie just prayed and hoped that one of those scenarios would come true in the near future, thereby getting to see 'The Stork' doing his thing with his beautiful wife in the marital bed they shared together, and hopefully after the next season his dream of becoming a sports agent would come true if Tyrone opted out for the draft after a good junior year in college. And Charlie had to wonder if he'd be getting to see a little black baby coming out from between his wife's sexy white legs, with 'The Stork' doing what he was noted for.
With spring break being two weeks at State U., the first week giving members of the football team a chance to get on home, Charlie had gotten a call from Coach Downer asking if Tyrone could stay there rather than his going home to the inner city and getting himself in trouble. Charlie was quite agreeable as that would give him more time to get to talk to Tyrone as to how he wouldn't be disappointed about him being his agent, but more so was the aspect of maybe once again pairing the muscular black jock up with his beautiful wife's sexy legs and getting to watch it all on the feed from the hidden spy cams. Ever since the Christmas holidays, Charlie had hoped for the chance to have more repeat performances between the stud and his wife, as that really got him turned on by it and he'd end up cumming like crazy by jerking off to the erotic scenes. One wish that Charlie hoped to take place once again, like that first night when he had dropped the Spanish Fly into her drink, would be for his wife to take some sleeping pills after her romp in the sack with Tyrone ............................allowing him the chance to spread her sexy legs without waking her ...............................so he could once again eat out her creamy and cummy cunt!
Unbeknownst to Charlie, following that two week period after the holidays when he could see the nervousness in his wife's behavior, he had merely thought that Christina had finally put her affair with 'The Stork' out of her mind and had managed to get over the guilt of it all. He had been worried and had wondered as to how long a period Christina would be jittery and remorseful, then felt a bit relieved that his wife seemed more back to her normal cheerful self after the first two weeks, but now he had to wonder as to how she'd react if told that he had invited the college jock to stay with him on his next college break. But Charlie's thinking was 180 degrees wrong, although the visible nervousness in his wife as correct, but the reasoning was totally incorrect. When he had seen his wife nervously giving 'The Stork' a goodbye hug at the end of the holidays, Charlie was unaware of the whisper into her ear of "Call me when you need a good fuck, Mrs. Ames!" His wife's nervousness over that two week period was really due to her attempt to resist that temptation to get another good fucking from the horny young stud.
Christina's mind was indeed tormented after the holidays, only not in remorse of having had sex with the young black college stud, but in coming to realize what fucking was all about. Lovemaking with her husband all these years now seemed to have been so mild and timid, so boring in comparison to the kind of wild fucking that Tyrone had thrown at her, and what bothered Christina so much was that there was no denying the fact .........................that she wanted more of his big black cock! With Charlie always out on the golf course as part of a foursome every Sunday, gone from 7 a.m. and return near 5 p.m. after golf and drinking with his buddies, it was a free day for her to clean the house or meet up her girlfriends for lunch and shopping. Unbeknownst to Charlie, from that second Sunday and every Sunday thereafter, Christina left home shortly after he did and got back home in time to start preparing dinner ...............................driving to a motel near State U. to meet her young black lover for some much needed fucking! That was after she called Tyrone earlier in the week in the second week of January, when he insisted that she tell him what she was in need of, to which Christina had panted out over the phone "I .......................I want you ....................I want you to fuck me again! Fuck me good and knock me up with your little black bastard!"
Upon Charlie's arrival home on the day Tyrone was to spend his first week of spring break with them, his wife advised that "Kyle got a tour of the player's locker room when he went to pick Tyrone from the university! After we have dinner, Kyle's headed off on a date to the movies with Jennifer! So, we're going to eat in forty-five minutes as Kyle's picking Jennifer up at seven! Meanwhile, Tyrone is getting his things unpacked and settled in!" Having had a tough day at the office and a long slow drive home, Charlie was really beat and told his wife "Okay, that'll give me time to get out of these clothes and take a quick shower to freshen on up!" As Charlie turned the corner to head towards the master bedroom down the hallway, his wife then advised "Oh, honey .....................Tyrone is in there unpacking his things! You need to use the guest room shower ..........................I moved your things into the dresser drawers there and your clothes are all hanging up in the guest room closet!" Hearing the shower on down where the master bath was located, signalling that it was obviously occupied and in use at the current time, Charlie froze in horror upon realizing where he'd be sleeping that night and most the remainder of the week.
Not knowing what to say or do, Charlie could only stand there in total shock as his beautiful wife came up to him to give him a kiss on the cheek before whispering to him "What's the matter, honey? I thought this would make you happy ............................after all, you initiated it all when you drugged back in December so Tyrone could have sex with me ............................so you could become his sports agent!" All Charlie could do at that point was to nod his head 'yes' upon realizing that his wife had come to learn the truth as to how her downfall had been initiated during the holidays. Going to his office first to put his briefcase down, Charlie saw the mail that come that day sitting on the corner of his desk, then he proceeded to take a look at the two credit card bills in the stack. Opening up the first bill, taking a quick glance of the charges and balance due, he then put it in the tray for bills to be paid. Upon opening up the second bill, he was puzzled at the unusually high bill on this credit card as it was normally just over a hundred dollars each month, but this month showed it over six hundred.
Shaking his head as he made his way back to the kitchen, Charlie then told his wife that "I think I'll have to call the credit card company and tell them there's apparently some fraudulent charges on the billing this month!" "What kind of charges?" his wife asked of him. "There's four of them, all for the same amount of $92.50! February 14th, 21st, 28th, and last week on March 7th! Each one at the Skyline Motel!" Charlie responded. To his utter shock and dismay, his wife advised "Oh, no .........................those are correct charges ........................that I made!" Stunned as he looked at his wife, trying to take in the fact that Christina had been going to a motel every week, Charlie could only stand there without moving as his wife rested her forearms on his shoulders as she leaned up to give him a kiss on the lips before advising that "I just wanted to make sure that your very first client as a sports agent was kept 'happy'!" Then making his way to the guest room where he'd be staying, Charlie got his change of clothing before going into the guest bathroom for a shower. Under the shower, Charlie realized that Tyrone must have spilled the beans as to what had initially happened back during the holidays, that it was not her weakness that had led to her coupling with the college jock, but it was due to him slipping her that Spanish Fly.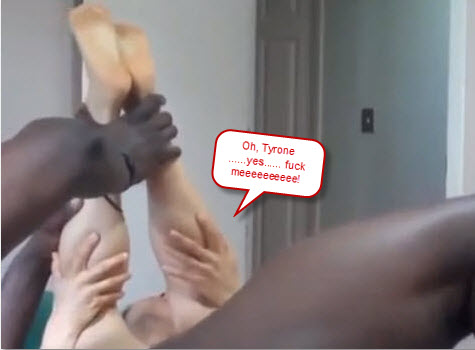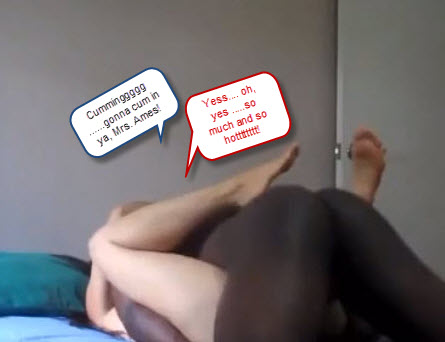 That was all true, just that Charlie did not know when Tyrone had given his wife all the juicy details, that it had taken place a month ago on Valentine's Day when his wife was a bit frantic on meeting up with her black lover on a Sunday rendezvous .........................when she told Tyrone that she didn't know what to do as she was pregnant with his little black bastard! Once Christina had learned the truth, she had no qualms of paying back her louse of a husband .......................that of having 'The Stork's' black baby and making her husband pay for it while flaunting her new lover in right his face! Having given her credit card to the receptionist at the motel, as she did each time there before paying cash as to not leave any paper trail, that changed at that point as she left the charge on the credit card for her husband to see and pay for.
Once dinner was over and Kyle had departed to pick up his date, Charlie asked if his wife or their guest was in the mood for an after dinner drink, but there were no takers as Tyrone advised that he just wanted to unwind a bit while Christina advised "Maybe later!" as she wanted to get the dishes done first before calling it a night. But once the table was cleared and the dishes done, Christina passed on the after dinner drink as she wanted to make sure their guest got settled in for his stay. Charlie's eyes turned to watch as his beautiful wife headed on down the hallway towards the open door of the master bedroom, saw her enter the bedroom, then saw the door being closed shut.
Breathing hard as he desperately wanted to walk down the hallway and go into the master bedroom, to see what was taking place in bedroom that Charlie normally shared with my wife, but he refrained from doing so. He knew that his wife wouldn't appreciate him doing such a rude thing to do to their guest. But Charlie wanted to at least tell them that he had gone out and bought a box of Magnum condoms, for their guest to use, just in case his wife wanted to avoiding getting knocked up by the virile stud, unaware that the deed had already been done.
Although he really wanted to be in the master bedroom to watch the erotic lovemaking to take place soon, there was his office computer set up that could pick up the events in the master bedroom through the webcam setup as he had previously used during the holidays. Looking at the monitor that was transmitting the scene from the master bedroom, Charlie then turned up the volume to hear Tyrone's voice saying "Damn, Mrs. Ames ...................ya got so fuck'n tight since Sunday!" Seeing his wife's petite body sliding up the bed as the thick prong bumped up against her resisting slit, then Tyrone was grasping Christina's ankles and holding her legs up in the air, then he was pushing his thick tool up into her puffy slit. His wife could be heard panting out to her young lover "Oh, Tyrone .................yes .....................fuck meeeeee!" With Tyrone spreading his wife's legs wide and getting up between them, Charlie watched as the young jock lunged on forward to skewer his jutting prong all the way up into his wife as she panted out "Oh,Tyrone .................it's so good! Ohhhh, yesssssss ..................................so good ........................so goodddddddddddd!"
With the volume turned up a bit, Charlie could hear the bed thumping against the wall, the timing of each thump coinciding with each of Tyrone's thrusting of his twelve incher up into his wife's slit. It was quite an erotic sight in seeing his wife's trim white arms around the ebony shoulders of her young lover, the heels of her feet pulling at his butt to get him in deeper, then hearing her voice begging him to "Fuck meeeeeeeeeeeeeeee .................................make me your bitch .........................fuck it to me good!" It was quite the sight to seeing the raising up of the big muscular body nearly a foot each time, till only the knob of his thick boner remained enveloped in his wife's cunny, then to see the stud slamming down onto and into her deeply once again. Now they were at jackhammer speed, with the thumping of the bed against the wall sounding like the rapid fire of a gun, and then the ebony body got stiff and taunt as his wife gripped her lover tightly with her arms and heels. "Cummingggggggggg ..............................gonna cum in ya, Mrs. Ames!" came Tyrone's announcement. Seconds later, he heard Christina wail out "Yesssssss .....................oh, yes .......................so much and so hottttttttttttt!" "Gonna fill ya up good, Mrs. Ames!" the stud advised, to which Christina responded with "Yessssss ............................oh, yessssssssss ..........................cum in me .........................................shoot it ..........................shoot it in me .......................fill meeeeeeeeeee ................................ahhhhhhhhhhhhhh!"
Just over a week later, Charlie got to move his things out of the guest room and back into the master bedroom, but in the process he heard his stepson chuckling as he was carrying an armful of clothing. Of course there was no offer of assistance from his wise ass stepson as Kyle advised "Why go through all that trouble? Summer's coming soon and you know Tyrone will be sleeping in there once he gets back here!" As the month of June was soon approaching, it then became evident that Christina was pregnant as the little baby bulge in her belly was quite visible. As to whose baby she was carrying, Charlie still thought that there was a chance that the baby was his, remembering that he and his wife had sex together less than a week before that eventful day in December. Although it was wishful thinking, especially seeing and getting to eat out all that cum Tyrone had deposited up in his wife, Charlie liked to think that he had gone and done the job of getting Christina pregnant before 'The Stork' had paid her a visit!
On the Friday of the last week of September, Charlie hurriedly backed the car out of the garage and parked it in the driveway, then rushed back into the house to assist his wife out of the house and into the car. Getting Christina in the passenger seat and putting the packed shopping bag full of clothing into the back of the car, Charlie then made a beeline to the hospital, stopping at the front entrance where a nursing aide wheeled his wife to the admissions office. After parking his car and making it to the admissions office, he then took over filling out the forms as Christina was now perspiring from the contractions that were coming more rapidly each time around. With Christina in the labor room being examined by her gynecologist, Charlie had only one question in his mind ...........................not whether it was a boy or girl, but whether the baby would be black or white! A couple hours later, he was sitting in the room with his exhausted by widely smiling wife as she held their new baby boy in her arms, cradling the little one for him to see while asking "Doesn't he look just like his 'Daddy'?" Charlie swallowed deeply at the realization that his wife knew all along, for all these many months that the baby was not his, that she was carry Tyrone's little black bastard. Now his wife was saying that she had been studying babies' names for some months and decided on the name 'Tyson' if it was a boy, for that name along with the baby's features of its dark skin and kinky black hair, made it was obviously clear to Charlie that his wife had named the baby after his father!
Fast forwarding the next two years in the Ames' home, the important events taking place were that of: 1) Tyrone had an excellent football in his junior year at college and was considered to be one of the top running backs in the country; 2) Shortly after the college football season was over for the team, Tyrone declared that he was going pro; 3) Charlie dated the contract in hand and his dream job of becoming a sports agent came true; 4) Tyrone was a 2nd round draft pick, selected by one of the nearby pro teams as Tyrone would basically be a hometown pick for the team; 5) In mid-summer, Christina gave birth to a 7 lb. baby boy to be named Tyler; 6) Tyrone would make the cut and become the 2nd team back for just several games before becoming the starter; 7) For every home game, two round trip airline tickets were booked and paid for by Tyrone, where the boarding passes could be printed from home 24 hours before the flight; 8) The flight left early Sunday morning and scheduled to arrive an hour later; 9) They'd board the limo that Tyrone had arranged, taking them directly to the stadium; 10) Two game tickets would be waiting for them at the box office, their seats being in the section reserved for the players' families or significant others; 11) A limo would be waiting after the game was over, going from the stadium back to the airport; and 12) One week after the season was over for Tyrone's pro team, Christina announced that she was pregnant once again.
The one thing that bothered Charlie through out the season was Tyrone sending only two airline tickets and having only two game day tickets waiting at box office. As one airline ticket had Kyle's name on it while the other was for Christina, and with the live-in baby sitter having all of Sunday off till 6 a.m. Monday, morning, Charlie had been relegated to taking care of the two little tykes. Fortunately, most of the games were sold out and weren't subject to being blacked out in the local area, and thus Charlie could at least watch the game and see how his client was doing on game day. Late Sunday night, after getting in on the flight, Kyle would get the car that he and his mom had taken to the airport and drive it back home, thus not having to miss school the next day. On the Monday after game day, Christina would be arriving at 6 p.m., a convenient time for Charlie to go and pick her up at the airport from work. What Charlie hated most when picking his wife up, was how excited his wife always got in telling him how fantastic the game had been, especially the kind of food and snacks that had been provided free to those in the section for players' wives/significant others and their families. Charlie could only nod and mutter out to his wife "Yeah, Kyle told me all about when he got home from the game last night!" On this Monday night's ride home, Charlie felt a bit jealous when Christina added "I was so filled from the snacks during the game that I could barely eat anything at the 5* star restaurant that Tyrone to me to for dinner last night!"
End of Story.