Sweet Asian Cuisine - II
(m/f, i/r, n/c)
by
Black Demon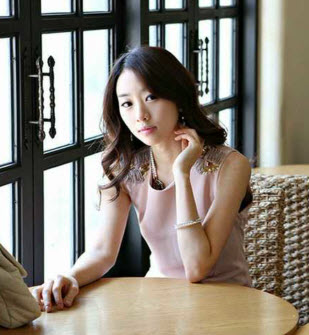 ______________________________________________
Standard Disclaimer!
This is a fictional story intended for Adults only!
______________________________________________
Having met while attending a prestigious Taiwan university, Dan Ming and Jenny Pang fell head over heels in love with one another and six months later were engaged to be married.

But with education a key element in the Asian household, Dan had gotten Mr. Pang's approval to marry his eldest daughter only if they waited till each had obtained the master's degrees that had been each one's goal before meeting one another, especially as Dan was a year older and to graduate six months ahead of Jenny.

Dan clearly understood Mr. Pang's concern and promised they would not wed till Jenny got her master's degree in international studies.




With the ultra- conservative beliefs surrounding their culture and upbringing, sex was strictly forbidden and there was no way for Dan to convince his lovely Jenny to break the morality codes instilled into her mind from when she was a youngster.

But all of that had immediately began to change when Jenny joined him in the U.S. to attend a prestigious college in Berkeley, California for her master's degree.

The loose morals of the American youth, the lack of parental eyes hovering over them, had Dan and Jenny doing things that their respective parents would surely disapprove of.


With each student having access to receiving mail at the campus mailroom, no one back home would have any clue that neither were staying in a dorm room for which their respective parents had sent them funds to pay for at the beginning of each semester.

Their combined funds allowed them to be able to afford a nice two bedroom apartment unit near the campus, though not in the nicest of neighborhoods, one that they could use to study and the other ………………….to share a bed …………….in which to 'sleep' together!

But what was supposed to be strictly 'sleep' turned into touching and caressing one another, then more intimately so, till one night caution was thrown to the wind and Dan had claimed her precious virginity.


Though ashamed of having had forbidden sex, even though it was to the man she loved and was engaged to, such had been instilled in Jenny's mind that it was immoral.

But in seeing how others their age behaved, Jenny's guilt was relieved some as she told herself that it was a part of the culture she was surrounded in.

And because it felt so good to be in the arms of the man she loved, after just one night of putting Dan off in saying it was 'wrong' in what they did, Jenny could not refuse him that next night nor any other subsequent night for that matter.

'What was so 'wrong' could not be such, not with it feeling so 'good', especially since she would be married to Dan!' was the rational that Jenny used to ease her guilt.

Still, it would be devastating if her parents were ever to find out, but there seemed to be no risk of this at all with them being in their homeland.
For Dan Ming, it had been just a dream come true in getting Jenny to allow him sexual liberties, and that of letting him go all the way with her.

Knowing that they were betroth to one another, there was no need to be jealous, and Dan did not feel any such emotion when seeing Jenny talking to anyone of the opposite sex.

However, once there was a very different kind of emotion that filled him when going to meet Jenny for lunch and seeing her talking to a fellow classmate of hers.

Dan had met Lebron Michaels before, when Jenny had introduced the big 6'6" muscular black fellow, who not only was bright and going for his master's degree but had been quite and athlete during his college days.


Approaching their agreed upon meeting spot, Dan had seen Jenny holding a couple books in her arms while laughing and conversing with her classmate, causing a shiver to course throughout his body and throbbing sensation in his growing hardon.

With Jenny standing at 5'3" and weighing in at just under 100 lbs., the thought of the big black stud upon his little Jenny gave him some wicked but quite erotic thoughts.

Stopping behind some shrubbery, Dan peered out from between the branches, his cock twitching with excitement as he was picturing those large black hands on Jenny's small shoulders and pushing the blouse off her arms.

Closing his eyes, Dan shivered with excitement in picturing both Jenny and Lebron naked in each other's arms, which nearly caused him to cum in his jockeys right then and there.
That night in bed, with Jenny's petite body in his arms, Dan had his eyes closed when she yelped as he thrust himself into her rather than working his way in slowly as he normally did.

In his mind, Dan was pretending that he was looking in from the corner of the room, watching as a black buck the size of his fiancée's friend Lebron being atop of her and sticking his big black cock into her tight little slit and hurting her with the size of it.

It was a rather short but a very exciting fuck session for them both, with Jenny wrapping her trim arms and legs around his body as he began to spew his hot seed in her clasping cunny.

But of course, his potent seed was ending up harmlessly in the tip of the infernal protective condom that Jenny made him use if they were to have sex together.


Although still rather inexperienced in sexual matters, having had sex with only her fiancé Dan and not intending to be touched by any other man, Jenny had read many books concerning sexual matters as she had to learn of the various customs and cultures around the world.

Some cultures had certain religious belief surrounding sexual matters that would certainly be frowned upon in the United States and strictly forbidden in her country.

In certain Middle East countries, men were the rulers and even had concubines to sate their male lust.

In some, an adulteress would be stoned to death if her sins were discovered.

Other countries had religious beliefs associated with one's marriage while some like the U.S. now didn't give much more that a second look on interracial marriages.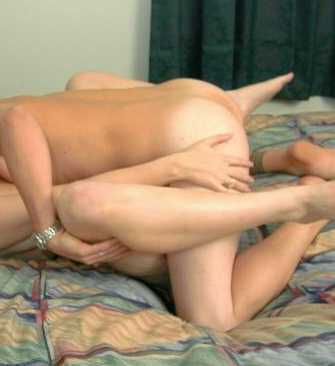 That next morning, wondering just what got into Dan that night before, Jenny wondered if he was in fact acting out some sexual fantasy while they were making love.

With the internet giving out information on whatever anyone could desire, an instrumental tool that she used daily for her studies, Jenny went to a search engine and typed in 'male sexual fantasies'.

In seconds, there were many hundreds and possibly thousands of links that she could tap into, with her clicking on one of several entitled 'Top 10 Sexual Fantasies for Males'.

In reading the article published by a supposedly leading sexual therapist, such fantasies could vary from: sex with one's mature female teacher; voyeurism in watching sexual acts from a hiding place; imagining one's spouse or sexual partner having sex with another male; having sex with a beautiful actress or celebrity; and so on.

'Could Dan have been having a fantasy while we made love last night?

It apparently was not so out of the ordinary according the article she had just read!

What else would explain the way in which he made love to me?' she pondered.
Hours later, after going to class and returning home, Jenny thought she'd again read that article on the internet that she had seen earlier that morning.

Not having bookmarked it, Jenny went up to the toolbar on the computer to click on 'history' that would give her the most recent sites visited.

There it was at the top of the history list of sites visited.

But before clicking it on, a site visited further down the list caught her attention, one entitled 'Asian Cherry Popper 3'.

Jenny was puzzled for she certainly had not entered that site.

Then she realized that Dan had asked to use her computer last night, about an hour before they had gone to bed.

Then Jenny thought 'No wonder he closed down the computer quickly last night when I came out of the bathroom and went to sit on his lap!

'It wasn't because he wanted to take me into his arms right then .........................he closed it up quickly so I wouldn't see the x-rated site he was on!' she realized.
Clicking onto the site that read 'Asian Cherry Popper 3', Jenny jaw just dropped as she proceeded to read the story that had apparently gotten Dan all hot and bothered the night before.

'Is this story the reason for the way he acted in bed last night?

He sure was so excited and horny when he took me!

And he came so quickly too!' was what went through her mind as she continued on with reading the story.

In reading the story, one added with various pictures to give it added visual appeal and excitement to the reader, Jenny found that it involved a beautiful young Asian who was soon to be married.

The Asian beauty in the story was soon to be married, but the article and picture in the newspaper announcing her engagement had caught the attention of a demented black man, who had circled the article and photo as he was determined to claim her as his prize before the wedding date.
'My God, is this what Dan was fantasizing about when me made love to me?' Jenny wondered, shuddering in disgust with her fiancé's obvious obsession.

'But then, this could be a direct offshoot to one of the Top 10 list on male fantasies, like one watching his spouse or partner having sex with another man!' she thought.

'Another man ……………………..but a black man?

And seeing her being …………raped!' Jenny shuddered, then thought 'Dan's got to be sick for thinking or fantasizing such a thing while going to bed with me!'

Still, it was one of the fantasies that most men had, according to the article.

'If the article is true, and most men have such fantasies, then I guess that would make Dan a normal male!' Jenny told herself, wanting to believe such and forcing herself to accept it as being a normal male.
Looking up at the URL address, Jenny then deleted the name of the story and clicked on it to take her to the home page.

'Oh, my God, it's full of stories like this!' she realized.

Then entering the site, she next clicked on to the A-C listing index of stories.

'Asian Cherry Popper 3' was just one of four in the series and the color of the story title indicated that the entire series and just been visited along with a number of others, along with a number of others.

Clicking on to each of the stories visited by her
fiancé
, it became obvious to Jenny that Ben had been on the site before, for each of the ones visited involved an Asian beauty or beauties ………………….with basically all being accosted and raped by a black man or gang raped by a number of black men!
Jenny went back up into the 'history' of usage on the computer.

Only the 'story index' and the earlier 'Asian Cherry Popper 3' showed up in the history.

Thinking back some, with Dan using her computer every once in a while, Jenny realized that her fiancé must have covered his tracks by deleting the entry from the 'history' index on prior occasions.

But as for last night, it came to Jenny that Dan had not had the opportunity to delete his visit to the site because she had sat right down upon his lap after coming out of the bathroom in her nightgown.

'And as I got up before him due to an early class, he never got around to deleting the site he had been on before quickly shutting down the computer last night!' Jenny came to realize.

'Does Dan want me to have sex with another man .................wanting to witness another man grabbing me .........................forcing me to have sex with him?

Worst yet ………………a black man!

Or is it just a fantasy that excites him?' she wondered.
Having read a number of the stories that her fiancé had looked at, looking at the photos and reading the stories in their entirety, Jenny came to realize that she too had gotten excited from it all.

She swallowed in embarrassment, realizing that she had unconsciously been clenching her thighs at times, for such was now quite evident from the wetness in the crotch of her panties.

What had been initially rage at her fiancé, turned now into embarrassment for Jenny as she came to realize that she too did in fact fantasize at times too.

Closing her eyes, Jenny thought back to the times that she herself had indulged in a sexual fantasy, that of being wooed and seduced by a handsome American actor.

So hers was that of being with a handsome celebrity, while a man would love to see his spouse or loved one in the arms or a brute, maybe a gang of men, and maybe with a black man.
After some time deliberating things, Jenny decided not to mention her finding out as to the story Dan had been reading before they had gone to bed that last evening.

Nor would she give a hint as to her suspicions that he was fantasizing when he was making love to her.

'But if Dan can fantasize me making love to another man when he's making love to me, why can't I do the same?

Of course, I'll be dreaming of that hunk of a guy who was just named as the most eligible bachelor of all Hollywood just last month!' she told herself.

'What's good for the goose is good for the gander as the saying goes!

So when Dan imagines another man having sex with me, even a black man, I'll be thinking of that handsome actor making love to me!' Jenny thought.
Leaving her computer on at her desk before taking a shower, she had gone to where Dan was sitting and ran her fingers through is hair, then cooed "Ready for bed soon, lover?

I'm going to take a shower and when I'm done, I want you to make fantastic love to me …………..just like last night!"

Twenty minutes later, upon coming out of the shower, she observed Dan closing up his book before advising that he would take a real quick shower before coming to bed.

"Okay, I'll just do one email to my sister and then shut things down!" Jenny replied.

When her fiancé disappeared into the bathroom, Jenny went to the 'history' usage on her computer.

She smiled upon seeing the entry of 'Asian Cherry Popper 3' being deleted, making it obvious that Dan was worried about her discovering it as she had done earlier that day.
Reflecting back the next day, Jenny felt a bit guilty in having fantasized of making love to a handsome American actor while actually having sex with Dan.

Loving making had been tremendous for both of them, Dan just as energetic and coming quickly like the night before, while she had the best of orgasms ever experienced in her young life.

Doing more research on the internet, now looking up both sexual fantasies for male and female, Jenny breathed a sigh of relief in reading an article that was nearly identical to her fantasizing and learning that it was just a normal thing.

Jenny came to the conclusion that 'So long as it's just kept to one's self, that it remains a fantasy, that it was then okay to do it!'
For Jenny, she found that having sex with Dan in this manner was quite a turn on for her, making love to her fiancé while pretending a handsome male actor or celebrity was the one in bed with her.

Then, one evening while the sat and watched a movie in which her favorite male actor was in, Jenny wanted to see Dan's reaction as she commented "Ohhh, he's so handsome!

I recently read in a gossip magazine that he's quite a womanizer!

I wonder if it's true?"

Then

she quickly added "I guess I can see why some woman would be tempted!"

As she had hoped, her fiancé took the bait and asked "Would you be tempted, Jen?"

Jenny just laughed, giving Dan a playful hit on the shoulder, and responded "Of course not, silly!

I'd never cheat on you!"
As she had piqued Dan's interest, Jenny was not surprised that he initiated the next step when they slipped under the covers and while caressing her, he asked "Have you ever fantasized about being in bed with that handsome actor?"

"No …………..of course not!

I'd feel like I'm cheating on you!" she replied.

Then Dan suggested "Close your eyes and pretend that I'm that handsome womanizer tonight!

Let yourself go …………………see if it's exciting!"

"Well …………….okay …………just ………..just this once!" she deliberately stammered out while closing her eyes.

As Dan slipped his hand under her nightie, Jenny decided to let him know she was into it by moaning out "Oh, Brad ……………ohhhhhhh …………………no, we should stop …………………..I'm engaged ……………………I'm engaged to be married!"


With the crotch of Dan's jockey's on the top of her left wrist when she uttered that moan, Jenny smiled to herself in feeling the immediate swelling and pressure on her wrist.

'If it's role playing that he wants, let's see how fast he comes tonight!' Jenny thought as she turned her wrist over to grasp his bulging crotch.

Then she slipped her finger up under his leg band and grasped his stiff erection, then exclaimed "Ohhhhhhh, Brad ……………………..it's so harddddddd!"

In the darkness of night she smiled widely when panted out "Oh, sweetie ………………you've got some talented fingers!

Ohhhh, yeah ………………stroke it like that ……………………..keep doing it …………………………..and I'm gonna make you forget all about that guy you're engaged to!"

Stopping her strokes, acting shocked as if she was brought back to reality, Jenny panted out "Oh, please …………….I can't cheat on my fiancé ……………………I can't!"
Then resuming her fisting of the cock in hand, speeding up the wanking, Jenny then panted out "Oh, please …………….please, Brad ………………….let me finish you by hand!"

As she had hoped, Dan took control and pulled her hand off his dick as she knew another minute and her nightie would be all wet and gooey, then smiled as he panted out "Don't be a tease!

You let me get this far ……………then want to chicken out …………….by giving me a handjob!"

Then Dan was grasping the elastic waistband of her panties, pulling them down quickly off her trim hips and down her legs before tossing them away.

Seconds later, her excited fiancé was between her legs after pushing up her nightie, and was centering himself up against her very slick slit.

"Please ………………..no ……………….don't ………………………I need to be true to the man I'm about to marry!"
Jenny knew there was no way nor time for Dan to put on a protective condom at this point in time.

Fortunately, this was her safe period of the month and she also had a bottle of douche in the medicine cabinet.

And when he entered her, Jenny panted out loudly "Oh, Bradddddd

…………………oh, yesssssssss …………………oh, so good …………………just like I've always dreamed of!"

And the pounding that Dan gave her told how excited he was also in this role playing love session.

This made her wonder how much of this role playing they'd be doing in the future, which now she found quite enjoyable and exciting.

Then she decided to give Dan a lot of new first time experiences: like digging her fingernails into Dan's shoulders; using her heels to spur him into her deeper; and the when was about to pull out due to not having a protective condom she locked her ankles around him to prevent his pull out while panting "No, don't pull out ………………….do it, Brad ………………………shoot it in me!"
One thing that Jenny was not role playing at was the orgasm that had rocked her entire body when Dan ejaculated his hot load deep into her womb, the first male cum to splash directing in her cunny.

With her totally exhausted fiancé having slipped out of twat and falling lifelessly onto the bed beside of her, Jenny continued the charade by loudly gasping "Oh, my God

……………..we didn't use a condom!

Oh, God …………………and this is the worst time of the month!"

Quickly getting out of bed, she dashed to the bathroom while uttering out "I need to douche before its too late!"

Once the bathroom door was closed, Jenny smiled to herself as she went to get the bottle of douche just in case, but thought role playing was a lot fun ……….even more so to

fool Dan into thinking she had let him cum in her because she was imagining that the handsome actor was the one seeding her.

'Let him think that!

He's the one who really started all this …………….reading those stories of huge black men having their way with innocent Asian women!' she mused.


In the bedroom, Dan felt like all the energy had been drained out of him and he couldn't move a muscle.

But his mind was at work, thinking 'Wow, that was fucking fantastic!

Jeez, Jen really got into it ……………so much so that she let me cum in her for the first time ……………but shit, she thought with was that handsome actor doing her at the time!

She might say she'd never cheat on me ……………….but you'd never believe that with the way she want wild in bed the way she did!'

Then he began thinking 'Maybe later I can work it into a role playing situation in bed, just like in the stories ……………….like the Asian Cherry Popper series!

Well, her cherry's already been popped …………………….but reading about the black stud raping an Asian beauty who's engage to be married sure is a fucking turn-on!'
Months later, after much role playing situations on both their parts but none of which involving a black male, Jenny was not surprised that Dan came up with the suggestion that she imagined him being a big black stud that had snuck into her bedroom.

And she knew it would be that night, especially when they had been watching a basketball game and one team had all black players as starters, especially when Dan made the comment "I hear black guys really got big ones!

You think that's true, Jen?"

A cringe and shudder was the reaction she gave Dan when he looked her way.

Jenny gave Dan a look of disgust when he had made the suggestion that night in bed, telling him "You're crazy!

That's not a turn on for me ……………….having a black man touch me ……………….much less putting his filthy 'thing' in me!"


Having gone back to the story site many a time, reading all those with black men and Asian women, Jenny too had found herself getting stimulated and wondering what it'd feel like to grasp a big black cock!

It was just a fantasy she thought, both of her being in the place of the unfortunate victim in the stories and also of the sizes and description of how hung they really were.

Laughing, she told herself 'No way!

No way possible!

The chances are better in going to the zoo for finding a size like that …………….maybe the donkey corral would be a good start!'

But she had day dreamed about it a couple of times, telling herself that she'd do such role playing if Dan wanted, but she wasn't going to give in easily as she wanted to appear very reluctant to do so and would only play along because of her fiancé's request.
Sure enough, once in bed Dan suggested that he play the role of Leroy Jones, the big black basketball player they had seen in the game.

First she refused, telling Dan "That just doesn't appeal to me!

Making believe I'm in bed with a big black guy like that!

Yuk!"

"Well, all right …………….but only because you insist!

I don't think I'll enjoy it though!" Jenny she relented and relayed purposely in a dismayed voice, then quickly added "But you know how I really get into role playing when you and I make love ………………….sooooo …………don't be surprised if you get kicked in your private parts as a result of it!"

Having read many of the stories on the story site, with

Dan playing the part of the black male, Jenny knew what would really turn her fiancé on …………………that of making him take her ……………by force!

Her heart was suddenly beating faster, then Jenny realized that she too was getting excited at the prospects of it, that of making her fiancé take her by force.
Lights off in the bedroom, Jenny had her eyes closed and waited till Dan slid his over the nightie covering her belly.

Then she acted startled and played the part perfectly in exclaiming "What ………………..what are you doing here?

Please ……………please leave …………pleaseeee!"

Then played his role in telling her that "I's saw ya watching me in the stands, sweetie!

I's could see ya dying for some big black meat between them sexy legs of yers!"

"You ………….you're Leroy Jones!

How ………………how did you get in here?

Please …………….please leave ……………….pleaseeeee, I'm engaged to be married ……………….I can't ………………I don't want to have sex with you!" Jenny feigned in a convincing whimper.
At that point, Jenny knew her fiancé was quite excited as he grasped both her wrists to pin them to the bed above her head.

Turning her head away as he tried to kiss her, acting the part of an unwilling victim, Jenny felt his boner bump up against he was trying to penetrate her brutally ……………..…raping her, just like what transpired in the stories she had read!

"No, please ………no, don't …………….please don't rape me …………….pleaseeeeee!" she sobbed effectively.

Another stab at her, this time she moved her hips to deter his entrance, and Jenny was determined to make it as difficult for Dan to accomplish his goal.
Several minutes of tossing and turning on the bed, thwarting each of his attempts, Jenny found herself tiring from the physical exertion spent in this role-playing in trying to prevent being 'raped' by a black intruder.

Though not painful at all when her fiancé did succeed in skewering into her slick slit, Jenny played the part and screamed "Aieeeeeeeeeeeeeeeeeeeeeeeeeeeeeee …………………….nooooooooooooooooo …………………………no ……………oh, noooo …………………….oh, Goddddddddddd, nooooooooo!"

And as Dan excitedly thrust hard into her again, Jenny once more yelled "Stopppppppppp ………………………it's too bigggggg ………………..oh, God …………………it's too big!!"
As Ben labored above her, his hands still pinning hers above her head, Jenny could see that her fiancé was way more excited than ever before.

His role playing as a black rapist certainly had him jackhammering his raging hardon in and out of her, and Jenny knew from the way Dan was panting that he would soon be spewing his hot seed deep into her.

The timing again was a fortunate one for Jenny, her safe period, but her fiancé didn't know it.

Thus, playing her part, she tossed her head from side to side and pleaded "No ………………..please, Leroy ………..not in me ……………………..you're not wearing anything!

Please ……………….no …………..I don't want your black baby!"


Sure enough, that got Dan slamming himself deep into her and staying there as he began ejaculating a massive load of hot cum deep in her womb.

Hands pinned above her, Jenny wrapped her legs around her fiancé as an exciting orgasm racked her petite body.

As spurt after spurt inundated her, Jenny moaned "No ………………..oh, noooooooooo …………………no ………………….I don't want your little black bastard!"

Seconds later, her spent fiancé collapsed down upon her, his cock dwindling and slowly began slipping out of her.

Clasping her cunny tight, trying desperately to keep him in her, her attempt fail as an audible 'plop' could be heard as his now little weenie slipped out of her completely.
Having graduated, Dan had gotten a job in San Francisco but he had to leave Jenny to go for a six month training program at the company's headquarters in New York City.

As their wedding plans had been all discussed during the past year, Jen had everything pretty much under control even with her studies taking up a lot of time.

With both their families having a lot of relatives living in the San Francisco Chinatown area, and with some of their closest friends living in California, the wedding would be held in San Francisco.

And their parents were okay with that, saying that they would also have a reception for them back in Taiwan that next summer when they visited.


Now, it had been six long weeks without any sex, other than in using his fist to get off, Dan resorted to reading the all that was on the story site.

Getting to talk to Jenny briefly each night, Dan finally got up the nerve to ask if she'd pretend that they were together and making love to one another.

Jenny sounded hesitant that night, but agreed after much coaxing on his part, but it turned up rather lame and not that exciting after all.

Ben resorted to having to wank off that night while reading on of the stories in his favorite series, that of 'Asian Cherry Popper', and decided that he' d try to coax Jenny into role playing over the phone that she had another man over there in bed with her.
For Jenny, role playing and pretending over the phone was just not something for her.

When Dan asked to talk to him over the phone, pretending that another man was there with her and touching, she had to bite her lip to keep from telling him 'Why don't you just go and read one of those dirty stories on the internet, like you always do!

Then go into the bathroom and use your hand to get yourself off while thinking of one of those black bastards raping an innocent young woman!'

Then Jenny thought 'I guess I shouldn't be too hard on him!

After having sex regularly and suddenly having to go without can drive you up the wall!

I'm feeling it too, and even resorted to reading a couple of those stories myself!'
A month later, Jenny was getting disgusted with Dan for his constant pestering for more role playing over the phone.

Twice she had given in, pretending she was with that handsome actor once again, relaying on the phone as to how he was touching her and getting her all hot and bothered.

But for Jenny, this was not her thing, even putting a hand into her panties and fingering herself while relaying her role playing with the handsome actor didn't do the trick.

More and more she was getting upset with Dan, even to the point of wondering if she should call things off as to their engagement and plans of getting married.
But for Dan, he had become obsessed with the fantasy of Jenny having sex with another man ………….a black man in particular!

Oh, he knew very well that Jenny would never cheat on him, but if she ever did that the guy would not be black.

He had resorted to downloading his favorite story, changing the characters to Jenny and that of Leroy Jones, even swapping out the picture in the story with Jenny's.

Then, upon reading the revised version over, Dan found himself in need of a tissue to spew his pent up cum into.

Wheezing as he tried to catch his breath, he exhaled and thought to himself 'Wow, that was the best handjob yet!'

He could tell by Jenny's voice that she wasn't into that role playing over the phone but that night he went and chanced it, asking her to do it once again for him ………………pretending that Leroy Jones was there in the bedroom with her!
"You're sick, Dan!" was what he heard of Jenny's reply before the phone was slammed down on his ear.

Stunned at what had just happened, Dan nervously waited a few minutes before trying again.

But now it kept on ringing till the answering machine came on, with Dan apologizing and pleading with Jenny to forgive him.

For the next two hours, he called Jenny's number, only to get the answering machine each time.

'Oh, God, what have I gone and done?' he asked of himself.

Tossing and turning that night in bed, he could only wonder as to what Jenny was doing at the moment, wondering if she was still fuming at him and if she would ever forgive him.
Unbeknownst to Dan, shortly after Jenny had angrily hung up on him, the next door tenant was ringing the doorbell.

The visitor was Mr. Thomas, the tall elderly black gentleman that had the apartment adjoining theirs to the left side.

Both he and Jenny had thought of the fellow as a quiet guy, always carrying a leather briefcase with him as he went to and from work.

They always said 'Hi' to him and he'd smile and give them a greeting before disappearing into his next door unit.

Mr. Thomas really seemed like a nice guy, but little did they know of his occupation, that he was a bookie.

They didn't have a clue whatsoever that the old gent was really a horny old bastard ……………………who lusted for Jenny's sweet sexy bod!

Furthermore, he had drilled peepholes into their bedroom and shower from his end, using high tech equipment to spy and film them together in bed, or that of Jenny undressing or naked in the shower.
After Dan's second call, the ring tone on the phone in Jenny's apartment had been turned off, done so by Mr. Thomas so they wouldn't be bothered further and so he could finish the proposal he had for Jenny.

Rather than being fuming made at him, his pretty fiancée was sitting on the sofa, visibly trembling as Mr. Thomas was caressing her right thigh and sliding his hand up under the hem of her housedress.

Jenny was not putting up a fight, giving no resistance at all, but this certainly was not something that she desired from the supposed gentleman next door.

Instead, Jenny was looking at the photos Mr. Thomas had placed down upon the coffee table, various photos of her in the nude and some very explicit photos that one would only find in an x-rated magazine.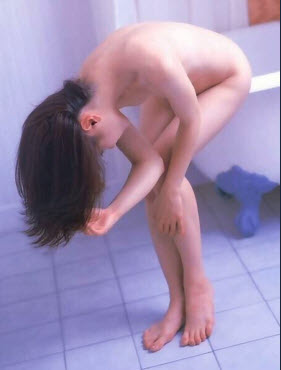 On the coffee table were a number of pictures:

her naked or in various stages of dress; she and Dan naked in bed together; and even one of her with her hand in her panties, apparently while on the phone in a role playing session with Dan.

The thought of these pictures being sent to her parents in Taiwan had her trembling with fear, knowing that her parents would disown her and banish her from the family forever.

Jenny trembled and closed her eyes, for now Mr. Thomas had grasped her left wrist and pulling her hand over to the crotch of his pants.

Jenny would soon learn that she needn't go to the donkey coral at the zoo to find the likes of a twelve inch penis.

The one she was now grasping through Mr. Thomas' trousers was rapidly growing to that length!
Far away in New York, Dan was in bed fantasizing about his beautiful fiancée being accosted by a big black dude with a big black dick, and she was forced to play with the guy's stiff boner.

If only he could be back in the apartment that he had shared with Jenny, Dan would have his fantasy come true as Mr. Thomas had his fly open and his 12" dong jutting straight up out of it.

He'd also see Jenny's trim creamy fingers wrapped around the base, her thumb unable to touch her finger due to the boner's girth, and realized that her closed fist only covered a third of the massive dong's length.

Dan would also be thrilled in hearing the old guy moan with pleasure as Jenny began shucking him, hearing Mr. Thomas panting.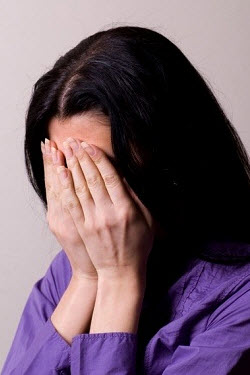 Tonight, as Mr. Thomas' proposition went, was Jenny's initial installment to keep the vile blackmailer from sending the horrid photos to her parents.

'I have to do it!' Jenny had told herself, sobbing with her hands up to her face.

To do what he wanted, was for her to bring him off with her hands.

She squeezed at the rigid base, felt it respond with a throb, saw it growing in length and expanding as the blub-like cockhead flared wide.

"That's it, sweetie ………………that's a girl ………………oh, I've been dreaming of this from when you and Dan moved in here!" she heard the man say.

Instructed to use her other hand, to get it down into his pants, Jenny cringed as her fingers encircled of old boy's testicles. Dan would have loved hearing the next door neighbor panting
"Oh, yeah, baby .............................that's it ........................jist like ya did fer yer
fiancé when he's was here! Oh, yeah ......................oh, yeah ..................stroke it .....................stroke it like that !"
An hour later, Jenny lay sobbing on the bed, feeling so ashamed and disgusted at what she had been made to do.

The initial down payment had been made, sating the old bastard for the time being, but there was no doubt he'd be back tomorrow night for more.

The question racing through Jenny's mind was 'How much more will I have to do tomorrow night?'

She cringed and shuddered, worrying 'What if …………….he wants to put his 'thing' in my mouth?

And do it in my mouth!'

Then she thought of Dan, her hanging up on him and then his call apologizing on the answering machine, what would he say if he knew that one of his damn fantasies had just come true.
Thinking back, it became obvious to Jenny that the phone was bugged, for how else would Mr. Thomas know of my hanging up on Dan.

'Not only that, he knew exactly why!

Because Dan wanted me to pretend I had a black man in the apartment with me!' Jenny realized.

Then she recalled what Mr. Thomas said as he was leaving, when she was busy cleaning up the mess he had made on her hands and clothing, telling her "Now don't pick up any of Dan's calls for the next few days!

Let him think yer still pissed at him!

And then we'll give him a real treat over the phone!"

Hands up to her face as she sobbed in shame, Jenny swore that she could still smell the bastard's cum on her hands, even after washing them over and over to get the filth off.

When he was about to cum, Jenny had reached over with one hand to grasp the box of tissues.

But the bastard grasp her wrist and made her cap it with her hand, then

all hell broke as cum shot through the opens of her fingers before she could close them together.


As she cringed in disgust, the bastard then grasped her by the wrist once again, this time to uncap her hand off his still spurting cock ……………..so he could send the last two big spurts right at her, soiling the top of her blue blouse!

But that was not all the humiliation that Jenny would endure before the bastard left, and all she could do was sit there and watch as the bastard grasped the hem of her skirt, pulling it to him so he could wipe clean his cum laden cock. The bastard then stood up, cock still out of his pants but now dangling, as he walked around the sofa and adjusting his pants.

But as she was at the edge of the sofa, he stopped and told her "I'll see ya tomorrow night!"

Then the bastard guided his drooping dick to rub its rubbery head up against the back of her neck before laughingly say "I's mean ………we'll see ya tomorrow night, sweetie!"
For days, Dan felt as if the world had come to an end as Jenny's phone would continue ringing until the answering machine came on.

With caller ID on the phone she could see who was calling, thus he figured that she was still fuming mad with him.

He prayed that she'd forgive him and not call things off between them.

On the other end of the line, Jenny also felt as if the world was ending, especially after what she had to endure when Mr. Thomas paid her a visit. It got worst each night for her, having to endure the filthy desires of the blackmailing bastard.

That second night, what she had feared became a reality, not only having to handle the bastard's filthy cock but to put it in her mouth.

It was a deed she had swore no man would ever make her do, but under the threat of blackmail, she did it …………………and she ended up choking on the black bastard's hot gooey cum!

That third visit by Mr. Thomas had Jenny taking him in her mouth once again ………………..while he ate her out as they '69'd together!
During those past few days, Jenny could see that it was Dan calling but dared not pick up the phone for she knew that Mr. Thomas had it bugged and listening in.

She remembered that she was not to answer for a few days, also remembered Mr. Thomas saying "Let him think yer still pissed at him!

And then we'll give him a real treat over the phone!"

She knew that Dan was just hoping for a surprise when she did pick up the phone, and things looked to be quite promising for this to happen!

And finally tonight she was given permission by Mr. Thomas to pick up the phone when Dan called at his usual time.

Jenny knew that Mr. Thomas would certainly be there when Dan called, especially from the comment he had made, then she figured it out in her mind that "He was listening in on the conversation!

He's going to make Dan's fantasy come true!

Dan's going to be talking to me while the black bastard has sex with me!'
At nine o'clock when Dan called and she picked up the phone, Jenny was blinking back the tears as she sat on the bed naked and fisting Mr. Thomas' cock in her free hand.

After listening to Dan apologize to her and accepting it, Jenny told her fiancé what Mr. Thomas had instructed of her.

"Dan, I know you're lonely in New York and that was why you asked that of me, to get some kind of sexual relief as we aren't able to sleep together!

So, having given it a lot of thought, I decided that I'd give it a try for you!" Jenny told him.

"And I'm going to try to make it even more exciting in our role playing by using our make believe male character someone you and I both know!" she added, hearing Dan's excited voice as he asked "Who is it?"


"Well, today when I was coming home, I rode up in the elevator with our next door neighbor, Mr. Thomas!

He's pretty tall, a bit older than the young basketball player type we used before, but he sure is hung like a horse, honey!" Jenny advised.

"How do you know that?" came her fiancé's inquiry.

"Well, silly, I'm sitting here right now stroking his donkey-sized cock!

I swear, it has to be a good 12" long and fat as my wrist!" she told him while stroking Mr. Thomas and gazing at the cock in hand.

She heard Dan chuckle before asking "Are you going to sleep with him?

Have sex with him?

Have sex with the old black guy?"

"Of course, silly, what do you think?" she replies, then added "Ohhhhhhh …………………oh, Dan …………………he's sucking my nipples now!

Ohhhhh, ouch ……………………don't bite so hard, Mr. Thomas …………..you naughty old man!"
Dan wanted to laugh aloud as his fiancée was apparently getting into it on his behalf.

He was so glad that she had forgiven him, and now after having contemplated his request, Jenny was doing this for his pleasure.

But in deriving this pleasure, little did Dan know that his lovely fiancée was satisfying her blackmailer's demand, and what was being transmitted to him over the phone was actually taking place on the bed that he shared with Jenny prior to his move to New York.

"Oooooohhhhhhhhhhhhh …………………………ohhhhhhhhhhhhhhhh!" he heard Jenny pant out over the phone.

"What's he doing to you now, Jen?" Dan excitedly asked.

'Boy, Jen's really putting herself into this role playing!' he told himself after hearing Jen's quivering voice say that "He ……………….he made me get on my knees and elbows ……………………and wants to do it to me like how dogs do it!"

Then she added seconds later that "Mr. Thomas says he's going to fuck me like a bitch in heat!"
Then he heard Jen's panicky voice stammer out "No……………no, Mr. Thomas ………….wait ………….you ……………..you need to put a condom on first!"

Seconds later, Jenny's voice was perfect for the situation as she now sound scared in whimpering "Nooooooooooooooooooo ………………………oh, nooooooooooo ……………………noooo, not without a condom!"

Then Jen was talking to him, sobbing "Oh, Dan ……………..he put it in ……………without a condom!

What should I do?

What should I do, Dan?"

Getting involved in this aspect of the role playing caught Dan by surprise, but this was just pretend so he replied "Try to get him to pull out before he cums in you, Jen!"

Then, he too was getting into the game, asking "Jen, do you have any douche left?'

"Y-yes!" came the reply.

"Good!

Take a quick douche after, even if he says he pulled out before cumming in you!

He …………..he might have had leaked some in you before he pulled out ………………..and ……………..and just in case he …………doesn't pull out!" Dan advised, his cock now raging hard from his participation in the phone sex conversation.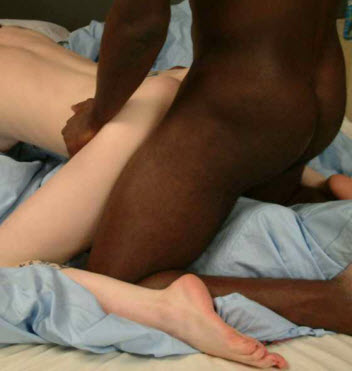 Dan sat there listening, undoing the front of his pants to pull out his throbbing hardon, knowing full well that he just might be fisting it soon.

Just listening and hearing Jen's voice had his nuts in an uproar as he could feel them tightening with excitement, especially in hearing "Oh, Godddd …………………nooo …………………..it hurts ……………..it hurts ……………….it's too bigggggggggg!

Please ………………no …………………….no ………………..it won't fit ………………….pleaseeeeeeeeee, stopppppppp!

Ohhhhh!

Owwwwwww!

Owwwwwww!"

It just sounded so real and Dan swore that he could hear the bed squeaking in the background.

'My gosh, Jen's really gone all out to make it seem so real, surmising that 'She must be jumping up and down on while talking to me to get her voice that way and getting the bed to squeak so much!'
For the next ten minutes or so, Dan listened to his fiancée's panting as the bed squeaked in the back ground.

And then came "Oh, God …………………ohhhhhh ………………….ohhhhhh ……………………arrrrrrrrrrrrrggghhhhhhhhhhh!"

Seconds later, Jen was frantically pleading "No …………………….Mr. Thomas, noooooo …………………pull it out ……………..pull it out!

You ………………..you'll get me pregnant!

Pleaseeeeeeeee …………………..I don't want your black baby!"

Then complete silence for a while before he heard Jen's voice telling him "Oh, God, Dan ………………..he came in me!

The bastard didn't pull out and came in me!

What do I do?"

Chance to participate again, Dan "Quick, Jen ………………..get to the bathroom right away …………………….douche out his spunk before you get knocked up by him!"

"Yes …………..yes …………….I will!" he heard Jen say before the phone went dead.
Dropping back onto his bed, Dan smiled widely as that was the biggest turn-on he'd had since making the move across the country.

Extremely happy knowing that Jen was no longer mad at him and so pleased in her going all out just to please him, Dan shook his head and laughed, think 'Man, she sure went all out ………right to the end!

I bet she did have to go to the bathroom right then, cause she sure must have wet herself after all that!'

If he could only be back in his old apartment, Dan would see that Jen did make a rush to the bathroom as her crotch was indeed all wet, only it was from cum leaking out of her well-fucked cunt

and running down the insides of her thighs.

She indeed needed to douche, very badly, for this was not the best time of the month for her and the old boy's spunk was certainly thick and quite plentiful.
From the low point of his life just last week, that of worrying how pissed his beautiful fiancée was over his request for role playing sex over the phone, to now Dan was beaming at a high point in his life.

Jen had apparently given it a good thought and relented, seeing that it really pleased him and to sate him sexually till they could be together again once she got her master's degree.

Each night he'd call, they'd talk a bit, and then the role playing would begin.

Dan chuckled in recalling the other night, after they had talked some, Jen was the one to initiate things by say "Mr. Thomas seems be anxious for us to quit talking as he's been running his hands up my legs for the past few minutes and is not trying to take my panties down!"


Dan got a kick when Jan loudly scolded "Mr. Thomas, will you quit that!

Can't you see I'm talking on the phone to Dan!"

A minute later the role playing began and Dan got a hardon as he listened to Jan pant over the phone as she told him how Mr. Thomas wanting her to get up from the couch she was sitting on, taking her to the back of it and making her bend over to rest her elbows on the back rest as Jan then relayed "My gosh, Dan ……………….I think he wants to do it to me doggies style again ……………..only this time with me standing up and bent over the back of the couch!"

Seconds, later, Jan exclaimed loudly "Oh, God, I was right ……………..ooooh …………………..he's holding onto my hips and trying to ram his 'thing' up in me!

Ooohhhhh, Goddddddddddddd .......................please ………………………………pleassseee ………………not so rough, Mr. Thomas!"


And so it went on till all three of them had climaxed, with Dan catching most of his jizz in tissue paper.

Jan sounded like she really had an orgasm, panting exhaustedly at the end before hanging up, needing to go to the bathroom as Mr. Thomas' jizz was running down the insides of her thighs.

After she had hung up the phone, Dan thought about it and decided 'No, I won't say anything to Jan and leave well enough alone!'

What Dan had been thinking of telling his fiancée was that one part of her role playing didn't seem to make it sound real, that of her calling the character 'Mr. Thomas'!

'Shoot, a gal who's engaged to be married and allowing a black guy to fuck her wouldn't be calling her lover 'Mister' as he was fucking her at the moment.
Days later, that Saturday evening, Dan called his fiancée to ask upon her answering "Happy Birthday, hon!

Did you get the flowers I sent?"

"Yes, thank you! They're beautiful!" she responded before changing her tone to that of questioning "But you're late in calling!

I've been waiting and have been trying to put Mr. Thomas off ………..telling him he needed to wait till you called!"

Dan smiled, excited that Jen was starting her role playing right from the get go, so he played along and asked "How long has Mr. Thomas been there?"

Then his fiancée advised "Well, as today's my birthday, he took me a fancy restaurant for a fabulous dinner!

But we skipped dinner and hurried back here because I told him you'd be calling!

And with you calling late, it was difficult to put him off!"
"Did you dress up for dinner, Jen?

What are you wearing?" Dan asked.

"Well, I wore that pink dress that you've always liked, along with my white heels!" his fiancée advised.

"Did you put on those sexy pink panties and matching bra that I like too?" he asked.

"Yes ……………..but since you were late in calling, I had to let Mr. Thomas take off my panties already so he'd wait patiently ……………and he's rubbing his face in them right now!" he heard Jen say.

Then he was told that "Mr. Thomas indicated that since we had to skip dessert to get back here, he was going to have 'me' for dessert!"

Then Jen was asking "Dan …………he says that I'm going to be his dessert!

But I'm a bit puzzled about what

he said to me and told me to ask you to explain it to me …………………..so what does Mr. Thomas mean when he says that he's going to 'eat' me?"
"Dan ………….he's kneeling on the floor, getting between my legs ……………..he's lifted my legs and put them where my heels are up against the edge of the coffee table!

What ……..what's he planning to do?

My God …………..he's pulling me down the sofa ………………to the edge of it …………………and my head is ne resting in the middle of the back cushion!" he heard Jen pant out so convincingly.

Chuckling, Dan advised "Honey, if he said that he's going to eat you, that means he wants to put his mouth over your cunny and 'eat' it for his dessert!"

"Oh, Goddddddddddd ……………..oh, my Godddddddddddddd!

He ……………he's doing it ………………what you said ……………………..oh, my God, how could any man want to do such a filthy thing?" she chanted over the phone.

"Oh, God ………………………..he ………………….he's putting his tongue up in meeeeeeeeee!" he heard her cry out.
"Ohhhhhhhhhhhhhhhhhhhhhhhhhh …………………………….ahhhhhhhhhhhhhhhhhhhhhh ……………..ahhhhhh …………..ahhhhhhh ……………..ahhhhhh …………..ahhhhhhh ……………..ahhhhhh …………..ahhhhhhh ……………..ahhhhhh …………..ahhhhhhh!" came Jen's panting over the phone as Dan got his dick out to stroke and pump it.

Then suddenly, Jen then gave a shrilling "Oh, God …………………Godddddddddddddd ……………………I ………………..he ………………his tongue is driving me crazy ………………….making me ……………………….God ……………………….I'm cummingggggggggggggggggggggg!

Ahh …………….ahhhhhhhhhh …………………arghhhhhhhhhhhhhhhhhhhhhhhhhhhhhhhhh!"

Unable to reach the box of tissues, Dan had resorted to the hanky in his back pocket, using that to cover his spurting cock so as to not make a mess all over the floor.
But it was not over as yet, for minutes later after just silence on the phone, Dan heard Jen addressing the make-believe character in the role playing, saying that "I don't want any dessert, Mr. Thomas!

Please ……………get that thing away from me!"

Then his fiancée was back on the phone with him, sounding frantic "Dan …………….Dan ……….he …………..he wants me to put his filthy 'thing' in my mouth!

Yuk ………………he says he has some hot tapioca pudding for my dessert!

Dan ……………Dan …………….I think he wants to do it ……….in my mouth!"

"No ………I don't want any dessert, Mr. Thomas!

Please ………….take it away …………….I don't want any dessert ……………………not that kind ……………….it's filthy!"
"Dan, I don't think I can …………..blruppp …………….yuk, he just grabbed my head and pulled me over and tried to push his filthy 'thing' into my mouth!" Dan heard over the phone.

"Dan …………he's trying to take the phone from me …………..wants me to stop talking …………….so he can put his filthy penis in mouth …………..I ……………..!" some silence followed and then a slurping kind of sound could be heard.

Then that slurping got louder and louder, causing Dan to think that Jen was putting something like a cucumber into her mouth, pumping it in and out to create that slurping sound effects of the supposed blow job that she was giving to the make believer black man in her apartment.

Five minutes of enjoyable sound effects as if she was really sucking a guy's dick had Dan stroking at his boner.

And then the unexpected sound of Jen gagging, sounds of her spitting out

something followed by a thick wet liquid hitting the bottom of the metal trash can out in the living room, had Dan's overstimulated cock unexpected spurting streams of jizz up into the air to splatter all over the carpeting of his condo unit.


'Damn, Jen sure is getting into this role playing bit!' he mused, just loving the way she made it seem so real, all just to please him.

More spitting sounds could be heard over the phone, as if Jen was really trying desperately to get slimy goo out of her mouth, he then heard his fiancée coughing some before panting and muttering on the phone that "The bastard did it in my mouth ………………yuuukkkkk ……………..it tastes so bad!

I've got to wash my mouth out now ……………bye for now, honey!"

Putting the phone down, Dan had to catch his own breath as he gazed upon the mess that he had made on the beige carpeting.

'Damn, that was so fucking fantastic!

If only Jen could get herself to take a cock in her mouth ………….it'd be perfect!

But she sure did a fantastic job over the phone, making it really sound like

she was giving a guy a blow job and letting him shoot his jizz in her mouth!'
Weeks later, after having enjoyed everyone of his fiancée's role-playing skits of fucking and sucking her Mr. Thomas character, Dan listened as Jan wished him a Happy Birthday and that "Mr. Thomas wanted to relay 'Happy Birthday' wishes to you also!

In addition, he wants to give you a birthday present and that is you get to have whatever you wish us to make you happy for your birthday tonight!'

Without hesitation, Dan told Jen "Tell Mr. Thomas that I want him to buggar you for me tonight!"

"What …………..what's that?" his naïve fiancée asked.

"Tell him that I want him to fuck you in the ass tonight!" he advised.

"No ……………….that's absurd!

I don't want him doing that to me!" came Jen's reply.

"But you did say 'whatever I wished for'!

That's what I want to hear ……………..him fucking you in the ass tonight ………….for my birthday present!" Dan advised.
In Jenny's apartment, after her comment of his request being 'absurd', Mr. Thomas had grasped hold of her wrist to pull the phone away from her eye, allowing him to listen as to her fiancé's depraved request.

It was certainly not role-playing on Jenny's part, the fear in her voice was real when she whimpered out "Please …………………no ……………………no, Mr. Thomas, I don't care if it's Dan's birthday wish ………………………not back there ………………….not back there!"

Dropping the phone down to the bed in her attempt to scramble forward and away from the hands grasping her trim hips, Jenney shuddered with fear as she felt herself being dragged back across the bed.

The sensitive phone would then transmit her shrilling screech "Aieeeeeeeeeeeeeeeeeeeeeeeeeeeeeeeeeeeee ........................................aieeeeeeeeeeeeeeeeeeeeeeeeeeeeeeeeeeeeeee!

Stop …………….oh, Godddddddd, stoppppppp …………………….it hurts …………………it hurtsssssssssssssssssss …………………….pleaseeeeeeee …………………oh, God, you're killing meeeeeeeeeeeeee!"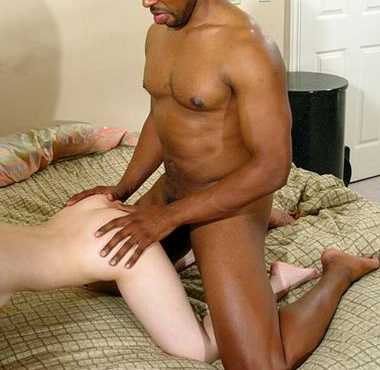 Hearing the bed squeaking in the background amid Jen's great real-life imitation of whimpering in pain, Dan fisted himself in trying to picture Mr. Thomas grasping Jen's trim hips and slamming that big black salami of his up into her cherry asshole.

Again, Dan was totally amazed at how creative Jen was to create such realistic sounds, especially the squeaking of the bed in the background.

He had a hanky at the ready this time, not wanting to spend all that time cleaning up the carpet like he had to the previous time he spurted while being unprepared to capture all his jizz.

Finally the squeaking sounds ceased, with Jen's whimpering turning to that of panting for breath, such signaled the end of Jan's role-playing for his birthday present.

Such was confirmed by her exhaustedly saying into the phone "Mr. Thomas wants me to relay his hope that you enjoyed your birthday wish!"

And then the phone suddenly went dead.
Now, with the training program coming to an end, Dan had made his flight reservations to get back in time for Jen's graduation.

Also, he had to get his things lined up for the wedding as it'd be taking place three weeks later.

But there was a kink in their plans as Jen's parents were coming up a week before the graduation, just before his training ended.

"Worst yet, Jen then had to tell her parents that she had just recently found the apartment they had been sharing, making it sound as if she had just moved there and getting it set up for after they tied the knot.

Worst of all, her parents had invited themselves stay over as her mother could help Jen with the wedding plans, plus it'd then save them a lot of money on hotel bills.

So now, Dan was faced with having to find himself a motel or something short term till they got married, but worst was that it'd be very difficult for he and Jen to be alone much and he was in dire straits to sleep with her once again.


"Hi, honey!

I thought I'd slip out of the apartment and call you now!

It's nice to see my parents again but my mom's already driving me crazy with all the questions about the wedding!

I just wanted to hear your voice tonight, so I slipped out of the apartment for a bit while they were getting ready for dinner!

And figured that I had better call you now as I might still be out with my parents if you called at the usual time!" Dan was told by Jen upon answering the phone.

"So where are you now?" Dan asked.

To his delight, his fiancée relayed that "I happened to see Mr. Thomas when I went down to the coffee shop next door and he gave me that knowing wink and signaled for me to leave and he'd follow me out!

So I did and gave him a sexy come on by wiggling my butt in from of his table!

And once in our building, he was nice enough to invite me into his unit!"

"He doesn't mind?" Dan asked.

"Oh, no!

Quite the opposite in fact ……………….provided I let him feel me up like he's doing now!" came Jan's reply.
Dan chuckled softly, figuring it was probably that her parents when shopping nearby and that Jan was doing her role playing early this evening as she and her parents would probably be out after his normal time of calling at 9 p.m. (PST).

And so he played along, asking "What are you wearing, Jen?"

"My beige dress, white heels, and some jewelry!" his fiancée replied. "What's Mr. Thomas doing now, Jen?"

"Well, I wanted to thank him for inviting me up to his place so I'm sitting on his lap right now!

By the way he's touching me, his hands are sure to wrinkle the front of my beige dress the way he's touching my breasts …………….trying to pinch my nipples now!" his fiancée relayed to him.

Then she added "Oooooh, Dan ………………I can feel him getting a hardon under me!"

Seconds later, Jen was relaying that "Oooooh, his hands are under my dress …………….and he's trying to get my panties down!"

"Ooooooooh ……………….oooooooh ………………it's so bigggggggg!

Oh, Dan …………..he's lifting me up ……………….putting me down on his 'thing' that jutting strait up in the air …………………….oh, Goddddddd , he's letting go of me ……………..owwwww .............owwwwww!"
And so, till he got done with training and headed back to the west coast, Dan would look forward to Jen's calls whenever she 'supposedly' got away from her parents for a bit and would call him from Mr. Thomas' apartment unit.

But as for Jen, she had managed to get Mr. Thomas to give her a reprieve that day when she had to pick her parents up at the airport and then get them settled in before giving them a tour of the city.

Such reprieve in providing Mr. Thomas with sexual favors had been granted for the entire period of her parents' stay. The day of their arrival the very first day that she had gone without any sexual activity.

It was like an alcoholic trying to get off the bottle, giving her the jitters by the time she went to bed, then resorted to using the handle of her hairbrush to get some relief.

From then on, Jen made it a point to 'run to the store' as an excuse to get away from her parents for a bit and get the fix she needed, as well as to call Dan that evening.
Upon his return, Dan found it impossible to get his fiancée alone long enough for a good fuck session in bed.

Not only did he need to cope with his future in-laws but his own parents had just flown in and he had to get them settled at a hotel and show them the sights of the city.

And then of course joint lunches and dinners for the two families took up so much time besides getting all the chores done for their upcoming wedding.

And then, Jan told him of having invited their landlord as he had not increased the rent for them he knew they were saving up for the wedding and had two places to pay for while he was away in New York.

Also, much to his surprise, Jan told him of having invited Mr. Thomas to the wedding since "He's really looked after me when you were gone, checking to make sure that I was safe!

And besides, you and I owe him a lot as we certainly used his good name for some naughty things over the past six months, don't you think?"
The

morning following the wedding and a nine course dinner reception at a plush Chinese restaurant in San Francisco's Chinatown district, the newlyweds finally got to consummate their marriage up in the honeymoon suite of the luxury Paragon Suites.

It had started with passionate kissing between the two, intimate touching, but then it ended with each in their own private thoughts of disappointment.

For Dan, his thoughts were 'My God …………………she's certainly isn't tight as she used to be!

Either that dildo that she said she bought to help create those role playing scenes and getting her into the mood to do it widened her out …………or …………..she must have had a lover!'

For Jan, it was 'My God ………………..what a disappointment that was!

I could barely feel him in me ……………….and he came so quickly!'


Early that next morning, they kissed and greeted each other as husband and wife for the very first time.

They'd be spending two days at this luxury hotel, then driving down the scenic coast a bit and staying at another resort, the famous Rendezvous Resort, for a few days before coming back up to entertain their parents before they head off back to Taiwan.

After breakfast that morning, with Jen wanting to take in the luxury Spa that the hotel had as she wanted a good rubdown, Dan decided to go to the driving range that was adjoining the hotel.

But that rubdown for Jen was not at the expensive Spa, she was getting a free one in Mr. Thomas' suite.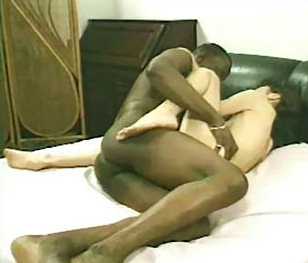 For old Ben Thomas, he knew that he no longer needed those blackmailing pictures to get this sweet little thing into bed with him.

She was hooked ………..hooked on a big black cock and he had it at the ready any time she wanted.

When her parents had arrived, he had graciously told her that she needn't worry, that he'd give her a break while they were there visiting and wouldn't make any demands for sex from her till they left.

Bumping into her at the coffee shop next door late that next afternoon, smiling at her and giving her that 'let's go upstairs look', she had gotten up from her table to wiggle her sexy ass in front of him, making it quite obvious that she was need of his big black dick.

Once in his apartment, she got on her cell phone to call her fiancé, then she sat on his lap and brought his hand up onto her bare thigh, pushing his hand up under the hem of her beige dress as she dialed Dan's number.

And then each night thereafter, she told her parents of the need to run out for a bit, only to come to his unit next door for some sucking and fucking.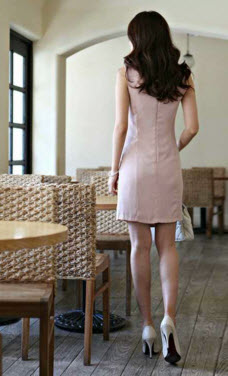 'What a hot little cunt this beautiful bitch has turned out to be!

From that moment at the coffee shop, as she teased him by wiggling that sexy ass of hers to lead him upstairs to his apartment, Ben knew that he didn't need those photos any longer, that she was his for the taking anytime he wanted it from then on.

Jeez, first day on her honeymoon and the bitch is riding my cock!

Oh, yes ……………she's hooked on black cock, that's fer sure!

She's young, purty, well-educated ……………………she'd sure bring in a purty penny if'n I was later to pimp her out to the guys I make book fer!

A bookie and a pimp, that's a perfect combination for an occupation!' he thought as she rode him, telling him "Oh, yessssssssssss ……………….oh, yesssssssssssss, Mr. Thomas ……………this is just what I needed ……………oh, God …………………..yessssssssssssssssssssss!"

Minutes later, with his spent dick now being nursed back to life between the bride's red lipstick lips, she looked up at him, then took her mouth off the dome of his cock to ask 'You are coming to the Rendezvous Resort, aren't you, Mr. Thomas?

Please …......…….please ….......……….tell me that you are! I'll make even more exciting there! I"m going to tell Ben I'm planning to get a facial at the world reknowned spa that they have there! Wouldn't you like to give me that facial instead ....................................and get to cum all over the bride's face on her honeymoon?" To get Mr. Thomas to promised that he'd be there, Jenny bent back over to mouth the swollen dome, then proceeded to bob her head up and down, lapping her tongue all around it. But Jenny eased up each time he was about to cum, till he pleaded "Okay .............okay .............you win ..............I'll be there!" Then Jenny went at his cock like a hungry kitten after some milk, and soon the thick nourishing fluid was filling her mouth to the brim. After swallowing it all, she looked up at Mr. Thomas as she licked her lips of his essence.


After a month of being married, now after two weeks of trying to transition into his new job, Dan felt that he could finally relax some and enjoy life a bit.

Sitting at his desk, he knew that Jen had given him some space as he had brought some work home with him and was trying to get the job down pat.

Figuring that he now had things under control, he'd quit bringing work home and planned on taking his lovely wife out for a fancy dinner.

He called Jen at her new job at the bank, where she worked in the international relations department, telling her he'd pick her up for dinner when she was done.

Getting off early, Dan had some time to spare so he went on home, figuring to shower and freshen up some.
With his job starting at 8 a.m., he had to leave home at 6:30 every morning to get to work in time.

But for Jen, the bank she worked at was in walking distance or a short bus ride, and the bank opened at 9 a.m., leaving her two hours after he left to get ready for work.

In the bathroom to take a shower, Dan tossed his dirty clothes into the hamper, then went back to look at the red garment showing slightly in an interior corner.

It was the pair of lacy red panties, the one that he had seen Jen wearing that very morning when he got up from the bed.

Reaching in, Dan sucked his breath in upon feeling the hard balled up garment.

Peeling it open, his mouth dropped in seeing the white starch that was holding the material together like glue, then observed several short kinky black hairs mixed in with the dried glue-like substance. At that instant, Dan came to realize that the dildo was not the cause of his bride's not too tight cunny, and he had to wonder if iJen had actually been role-playing over the past six months plus. The evidence in his hands certainly indicated that she had not!
End of Story.