Target: Beautiful Married Women - X
(m/f, cons)
by
Black Demon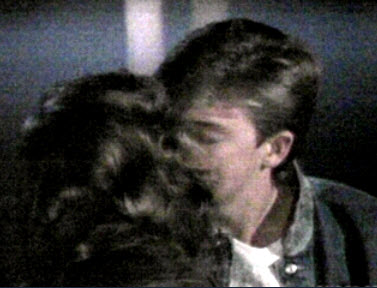 ______________________________________________
Standard Disclaimer!
This is a fictional story intended for Adults only!
______________________________________________
************ ***********
Note: The story below is a story in itself. However, it is also a direct continuation of the
earlier stories entitled: 'Target: Beautiful Married Women – I thru IX
************ ***********
"Skipper! Hey, Skipper ………………………………hold up!" Skipper heard his name being called from a distance. He turned and saw that it was Pastor Chilton calling out to him as the man jogged across the street to greet him. "Pastor Chilton, how are you doing? I know ……………………I've been meaning to make Sunday service but things have been hectic since I've been back! I know …………….I know ……………poor excuses!" Skipper replied.
"This Sunday, Skipper! I'll be expecting you! Last summer you made it every week when you were back! What is it now …………..five weeks since you got back from college? When my wife and I pass were out for a dinner with the baby, we saw you going into the pizza parlor! Even my wife noticed that you've been absent this summer and she suggested I chat with you ………………….see if there's anything bothering you!" Pastor Chilton advised.
Skipper's mind was racing at the moment, quite surprised to hear from Pastor Chilton that his lovely wife Jill had been the one suggesting that he talk to him in making the Sunday services. Last summer Skipper did make it to the service each Sunday, sitting up front the first two weeks but after that he stayed far in the back. He had done so after seeing how unnerved the pastor's wife had been those first two weeks, visibly trembling at the nearness of his presence.
That past summer, the lovely Mrs. Jill Chilton had sat off to the side of the first pew each week with the baby carrier adjacent to where she was sitting. And the pastor's wife had always detoured away from him, putting as many people between them as possible when the service was over and the congregation would mingle a bit in the recreation hall. Skipper knew why the pastor's beautiful wife was now avoiding him, that being the overwhelming 'guilt' that weighed upon her, with him seducing her the prior summer and that baby Julie had been fathered by him in that one indiscretion of hers.
Yep, he had indeed seduced the lovely wife of the pastor, giving her a fuck she'd never forget. She had suspected that it was he who had been knocking up the many teenage girls who attended the high school with him, confronted him with it and tried to talk him into taking protective matters at least and even abstaining from his sexual activities. But once Skipper had touched her, the lovely woman had merely wilted in his arms, unable to resist his advances.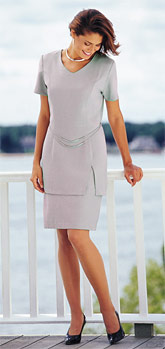 Mrs. Jill Chilton
With his sexual prowess, once Skipper seduced an attractive female, she would normally be at his beck and call through the remainder of the summer till he headed on back to college. That would probably have been the case with the lovely Mrs. Chilton, had it not been for the unexpected return of Pastor Chilton who was looking for his lovely wife. Thank goodness that the classroom had just been remodeled and the door secured with a new lock that day, with the pastor not receiving a key as yet.
For Jill Chilton, she had been taken to sexual heights never before experienced, but her one indiscretion had tremendous consequences. Nearly having a heart attack upon hearing her husband's voice calling out for her from the other side of the door, Jill was lying frozen on the small mattress in absolute fear, naked with legs widespread and her lover's spunk oozing out of her cunny. Jill was just overwhelmed with guilt from that moment on. Then, six weeks later, her one indiscretion would forever be a daily reminder upon the discovery of her impregnation by the young stud.
That last summer had Jill caring for her lovely baby, but the guilt was so tremendous that little Julie had not been fathered by her husband. Upon seeing Skipper early that summer upon his return from college, she just could not stop trembling and get weak-kneed in the church and out in the reception hall. She just could not face nor get near him, afraid of her own weakness, terrified that it would somehow reveal her indiscretion and that Skipper was really the baby's father.
The night before, sitting in the front passenger's seat, Jill felt a shiver course throughout her entire body upon seeing Skipper about to enter the pizza parlor with a couple of his friends. Her husband had also spotted Skipper, announcing "Hey, there's Skipper Harmon! Gosh, this is the middle so summer and he's never been to any of the services thus far! Last summer he was there every Sunday ……………….I wonder why he's stopped coming?"
Jill knew a part of the reason was her avoidance of him. It had been nearly two years now since that fateful day, the day she had been seduced by the handsome young jock, the day when she experienced the most fantastic sex ever. Constant reminders haunted of that day, as evidence by baby Julie but more so the dreams that filled her mind each night of that day. But now squeezing her thighs keeping them tightly together, Jill felt her juices leaking into the crotch of her panties.
"Why …………………why don't you see what's bother him …………………talk to him ………………….tell him that 'we' miss his presence!" Jill had suggested to her husband. Looking into the backseat where baby Julie was strapped securely into the carrier, she looked as the child giggled as she clutched at her favorite teddy bear ………………….the one Skipper had sent as a baby gift ………………the one with Skipper's college uniform and number on it! "Oh, be sure to tell him how the teddy bear that he sent is Julie's favorite!" she added.
In bed that night, Jill's heart was thumping out of control, chastising herself as she wondered 'Why'd you tell him to go and have a talk with Skipper to coax him back and attend Sunday services? That 'we' miss his presence! And be sure to tell him of Julie's favorite teddy bear!' Then Jill had to ask herself 'What if he comes on to you again? Will you be able to resist his advances this time? Put up any type of resistance, as compared to that summer day when you did not put up one iota to stop him?'
Time on his hands that afternoon, with Pastor Chilton off to visit Pastor Morton out in Haydentown, Skipper smiled and thought he'd take Pastor Chilton's suggestion to stop on by the church and say 'hi' to his lovely wife who in fact had suggested that her husband chat with him. 'Hmmm, and she's over there fixing up the classroom for her child-rearing class that night!' Skipper mused as headed in the direction of the church grounds.
Making his way quietly down the concrete hallway, Skipper spotted the open door that was latched to the wall. Peering in, he first saw the crib that had been set up for the child-rear class, with baby Julie in it drinking from a milk bottle. Then the lovely mother of his baby was pulling one of the small mattresses down from the stack onto the floor for her class. Her back was to him and Skipper took in her trim sexy legs as she was attired in a white blouse that was tucked into a pair of pink shorts and white tennis shoes.
Mattress now pulled down onto the floor, Skipper then knocked upon the wooden door so as to not startle the lovely beauty. He smiled as she turned to face him. The startled look on her face, the gasp, then came the stammering "Skipper …………………….what ……………………..what are you doing here?" Cock hardening, he wanted her badly, just had to have her once again! Seeing the way that she was visibly trembling as he entered, Skipper knew too that she was in dire need of a good fucking once again.
Nervously, Jill backed up some as the handsome young man stepped into the room and greeted her "Hi, Mrs. Chilton! I just ran into Pastor Chilton a bit earlier and he told me that I should stop on by to say 'hi' ……………………..since you told him to chat with me last night!" Turning to where the baby lay in the crib, he greeted her with "Hi, sweetie! I see you've got the teddy bear with you! I'm so glad it's your favorite!"
Backed up toward the corner of the room, Jill trembled as she felt her legs weaken upon her seeing her handsome young lover up close once again. Chest heaving, heart thumping, Jill stammered out "Skipper …………………I …………………….I ………………………...what …………………..what we did that day …………..was wrong ………………………….sinful!" With Skipper now just an arm's length away, she lied "Please ………………………..you must go ………………………..my ………………..my husband will be coming right back!"
Reaching out, touching the beauty's soft manicured fingers, holding her hand in his, Skipper advised "Gosh …………………..I was hoping to be alone with you once again ……………………….hold you in my arms ……………………….make love to you again!" Feeling her tremble and seeing her pant for breath even more at this point, Skipper then released her hand and advised "I guess I'd better go ……………..before it's too late ………………………………..and this time have your husband catch us in the act!"
Seeing the handsome young jock turn and head towards the door, Jill breathed out a sigh of relief, knowing just how close it had all come to her being seduced once again. Hand up to her chest, she could feel her heart thumping like crazy, her body still tingling all over. But her relief was short-lived as she gasped once again. Skipper was reentering the classroom, only this time he was closing the door behind him …………………..and locking it!
Skipper confidently made his way back to the lovely woman, smiling as he announced "It's not good for the pastor's wife to lie like you just did! Pastor Chilton told me that he was on his way to Haydentown for a meeting, which is a good forty minute drive each way alone! And with the meeting with the other pastors of the surrounding area, he won't be back till dinner!" With her hands raised up and placed upon his chest to stop him, Skipper reached up to grasp her wrists gently, then guided them downward ……………..right to his bulging crotch!
Closing her eyes in shame, Jill could not resist the temptation presented to her, squeezing at the bulge that held the hidden treasure that promised so much sexual fulfillment beneath the fabric of his jeans. Feeling Skipper's fingers undoing he buttons down the front of her blouse, Jill then felt the tucked-in garment being pulled out of her shorts. Unable to control her emotions and the irresistible temptation, Jill pulled down the zipper and slipped her hand into the opening.
"Oooooooooooooooooooooh!" she shivered, partially due to the thumbs caressing her budding nipples through her thin lacy bra, but along with her fingers making direct contact with Skipper's hot throbbing cock in the flesh. "Ohhhhhhhhhhhhhhhhhhhh, Skipper ………………………………Skipperrrrrrrrrrrrrrrrrrrrrrrr!" she trembled as her bra cups were pushed up and her nipples were now bared to the touch. Cock pulled out for her other hand to grasp, Jill then boldly reached back into the opening.
For the very first time in her life, Jill was now cradling a male's testicles in the palm of her hand. Not even for her husband had she done such a thing, for being a pastor, he was just so conservative and lovemaking was merely kissing and then having sex in the missionary position. And sex with her husband was always in the dark and under the covers, so very different as to what she was now allowing to happen and doing right at this instant in full daylight.
And as all this was happening between them, Jill surrendered her lips up to his, shivering with pleasure as their tongues played with each other. A moment later, kiss ending, Jill swooned "Skipper ………………………….oh, Skipperrrrrrrrrrrrrrrrrrrrrrr!" With Skipper's lips on her right breast, wet tongue flicking upon her hardened pink nipple, Jill shucked at his thick meaty cock while fondling his testicles with the other. Then she shivered as her handsome young lover moved to mouth her left breast and nipple.
Pushing her blouse from her shoulders, Skipper let the garment fall to the floor. He reached behind her trim body and undid the clasp of her bra, then peeled it off her arms and let it also fall to the floor. In the meantime, the beautiful wife of Pastor Chilton was undoing his belt buckle and button to his jeans. With the lovely beauty pushing his jeans and jockeys down over his hips, Skipper had unbuttoned her shorts and was peeling that garment down her sexy legs along with her lacy pink panties.
Soon, the far from experienced Mrs. Jill Chilton was being pulled along to where the mattress lay upon the floor, where she would soon have another first experience with her handsome young lover. With Skipper standing upon the mattress, the pastor's beautiful wife found herself being pushed down where her knees were upon soft mattress. Clad now in only her tennis shoes, Jill got a very close up of her handsome young lover's proud manhood as she continued to shuck at it while feeling his testicles.
A shudder of shame coursed through her petite body as Skipper so blatantly advised her "Oh, yeah …………………..that's it, Mrs. Chilton ……………………roll my 'nuts' like that!" It sounded so crass and vulgar to her, but Jill did as her handsome lover wanted, feeling the heavy weight of his 'nuts' in the palm of her hand. But then she shuddered with fear and nervousness when her lover asked her to "Put it in your mouth, Mrs. Chilton! Suck me! Suck my cock!"
Afraid, yet not wanting to disobey or disappoint her handsome lover, Jill nervously bent forward. First, with tongue extended just beyond her lips, she shivered upon its making contact with the blood engorged cockhead as it then expanded to make contact with her nearby lips. Parting her pink lips and encompassing just the very tip of the bloated head, she boldly pushed the tip of her tongue up against Skipper's pisshole.
In her mind, Jill remembered the very naughty words that she had chided several teen boys in the congregation for using one day in the hallway, where one teen had told his friend so nonchalantly "You cocksucker!" No way had she ever conceived that such a thing could ever take place between the sexes, yet here she was down on her knees with handsome Skipper Harmon's cock right in her mouth. And she was taking even more of it into her mouth, half of his length thus far, with it about to slide down into her throat if more was taken.
Feeling Skipper's hands and the back of her head and pulling her toward him, Jill shivered and swallowed as the thick stem entered her throat. And now Skipper was working himself in and out of her mouth, and Jill realized 'He's fucking me! He's fucking me ……………….fucking me in my mouth!' Letting go of his 'nuts' she placed her hands upon the front of his muscular thighs, trying to push herself off his fuckstick before it was too late.
Faster and faster the thick cock slid in and out of her widely stretched lips, Jill now began to push harder against Skipper's thighs. With the moans coming from above, Jill knew what would soon be happening next if things should continue at this frantic pace. But feeling Skipper fingers tighten in her long brown hair, Jill shuddered upon realizing that 'Oh, nooooooooo ………………………….he's wanting to do it ……………………do it right in my mouth!'
Looking down, seeing the pastor's beautiful wife on her knees before him as she frantically pushed against his thighs, it was quite obvious to Skipper that this was her first introduction to cocksucking. Just the erotic sight of the lovely beauty blowing him, there was no way that she would not get to sample the full essence of his tasty and slick seed. There was no way he'd pull out of her mouth now, not with out a tow wagon pulling him out. With their baby in the crib sucking at her milk bottle, little Julie's mommy would soon be sucking on a different type of milk, right from his churning balls.
"Ah, yeah ………………………..oh, yeahhhhhhhhhhhh …………………………ahhh, Mrs. Chilton ………………………cumming ……………………….cumminggggggggg …………….suck it …………………………….suck it outta my ballssssssssssssssssss!" Skipper groaned as he stilled himself with half his cock enveloped in her hot mouth. Hands holding her head from withdrawing, his balls contracted time and time again, sending spurt after spurt into her once virgin mouth.
Nowhere for the hot slimy semen to go, Jill was forced to swallow or choke to death on it. 'So much …………………..so much of it!' she thought as she swallowed time and time again, feeling the hot load slowing coursing its way down into the depths of her belly. Finally, the spurting dwindled and now semen merely oozed out onto her tongue, with Jill instinctively using the tip of her tongue to push against the leaking pisshole of her handsome lover.
Skipper's cock had now been withdrawn from her lips, but the long thread of cum that connected her lips to his cockhead had Jill shuddering in shame at what she had just done. The foreign substance that formed a hot lake in her belly had Jill shuddering in revulsion as her stomach churned and threatened to expel it all. 'My, God …………...you're nothing but a cheap slut ……………………..letting him do it …………………….right in your mouth ………………..and swallowing it all!' she chastised herself while holding her belly to keep it all there.
Seeing her eyes glued to connecting sliver thread of cum from his cock to her pink lips, Skipper smiled in seeing that she had amazing done very well for a first-timer by not puking and keeping it all down. Once the thread broke, he reached down to assist her up onto the mattress a bit more, getting her to lie down on her back. At her feet, he peeled off her tennis shoes and tossed them aside, spreading her legs wide as he announced "You gave me such a good blowjob ……………………….now I'm going to return the favor!"
Limp, putty in the hands of her handsome lover, Jill could only lay there and tremble at being splayed wide open for the young man's viewing. 'He's going to return the favor?' she asked herself, then in lifting her head to glance down, Jill shivered upon realizing just what Skipper was intent on doing. This would be another 'first' for her sexually! She could not believe any male would contemplate doing such a 'filthy' thing, yet she had just done the unthinkable in taking Skipper's penis into her mouth.
"Ooooooooooooooooooooooooooooo …………………………..Goddddddddddddddd ……………………..oh, Goddddddddddddddddddddddddddd!" Jill screeched out as she tossed and turned on the small mattress. She closed her thighs, capturing Skipper's face between them, immediately juicing onto his tongue that had slipped right up into her slick slit. Grasping the sides of the small mattress, knees raised and feet flat upon the mattress, Jill arched up as a mind-shattering orgasm shook her entire body. As Skipper tongued her and she gushed out her love juices, she moaned "Skipperrrrrrrrrrrrrrrrrrrrrrrrrr …………..oooooooooh ……………………ohhhhhhhhhhhhhhhhhhhhhhhhhhhhhhh!"
Five minutes later, with Skipper again standing at attention, Jill was in no condition to offer up any pretense of not wanting him to make love to her. In fact, as he crawled up into position, Jill spread her legs wider to give him better access. And when he was above her and guiding his manhood to her slit, she shamelessly raised her legs and placed her heels on his buttocks in an attempt to spur him right into her. Penetrated at last, she cooed "Oooooooooooooo, Skipper ……………………….love me …………….make love to me ………………………it's been so long! Yes ………………………..oh, yessssssssssssssssss!"
Like a well-oiled machine, the fuck commenced for the two lovers, going at it like two bunny rabbits. The edge taken off each of them, there was now no hurry as they embraced one another passionately, each enjoying the lovemaking session. And as the pistoning of Skipper's proud cock pumped in and out of her, Jill shivered when whispered in her ear, asking her "Would you like me to make another cute little baby in your belly?"
Not wanting to give in, to admit that little Julie was in fact his baby nor that she wanted him to impregnate her once again, Jill was silent and refrained from responding to his question. But with Skipper suddenly freezing upon her body, cock only half embedded in her gripping snatch, Jill panted out "No, don't stop ………………………….please ……………………….please, Skipper …………………………I'm so near!" Spurring him with her heels, Jill arched up and tried to get more of his pleasure-giving cock back into her.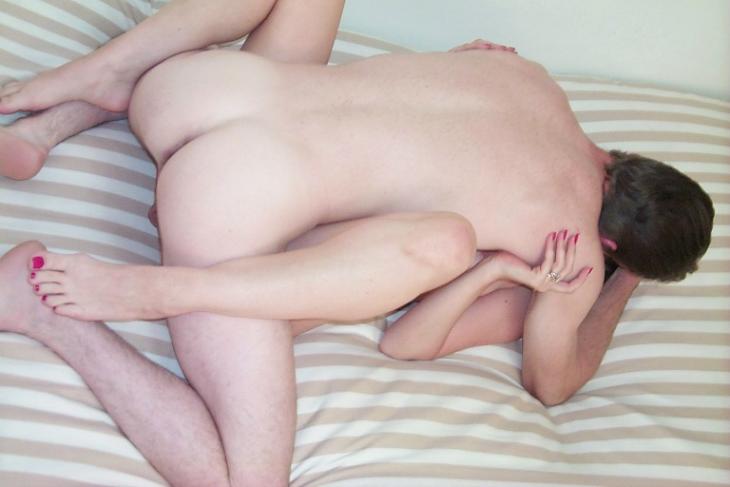 Desperately in need of relief, Jill gave in, pleaded with her young lover "Yes ………yes ………………………please ………………………..please ……………………….make us another cute little baby ………………………..make our little Julie a baby brother or sister to play with!" Fuck recommencing with the long thick cock sliding down into her depths, Jill locked her ankles together so as to keep his cock deep within her, naughtily telling Skipper "Oh, lover …………………………yes …………………………..yes …………………….I'm all yours ………………………………go ahead and knock your little bitch up again!"
Hours later, after a hastily prepared dinner and sitting down with her husband over the meal, Jill then advised that "I need to leave a few minutes earlier than normal ……….just to take care of one last item! I was just too exhausted this afternoon and then, when Julie got a bit fussy, I called it quits for the day! It'll just take me a few minutes to finish everything up before the class starts!"
Jill had not been lying in any sense with what she told her husband as she was gathering up the dinner plates. However, the only item that was needed back at the child-rearing classroom was the double-checking of the cleanliness of the room and that it had been totally cleaned up prior to her leaving there. Jill had thought that she had done a good and thorough job in getting the classroom set up for the night class, but she certainly wanted to double check and make sure there were no tell-tale signs of what had taken place there in the afternoon.
Arriving home a bit later than planned, Jill hurriedly prepared dinner in anticipation of her husband's arrival. Upon her husband's return and being greeted with a light kiss on her lips, Jill shuddered in realizing that she had not rinsed out her mouth and prayed that her husband would not detect anything different – the coating of her young lover's sperm! 'My, God …………………you're so wicked …………………….kissing your husband while your lips are still coated with your lover's semen!' she chided herself.
At the stove, Jill froze when her husband advised "Oh, honey ………………..did Skipper Harmon drop by to say 'hi' today? I ran into him as I was headed out and got to chat with him as you suggested!" A cold chill coursed throughout her body, with Jill asking herself 'Does he know? Does he know I was unfaithful ………….again?' Then she stammered out "Oh ……………………..yes! My mind's been so preoccupied with tonight's class! He did stop by to say 'hi'!"
Praying that her husband would not ask anything more of Skipper's visit, Jill realized that her body had begun tingling at the mere mention of Skipper Harmon's name and that the panties of her crotch had gotten wet in that very instant. Then her thoughts drifted back to a few hours earlier, immediately following her adulterous affair, when got to hold 'his' little girl for the very first time. Little Julie had immediately taken to Skipper and even took her very first steps for her 'real' daddy!
Jill advised that she was headed off to the church's child-rearing classroom a bit early as "Just one more item to take care of before anyone arrives!" Indeed, Jill needed to get there a bit early, just to make certain that all the tell-tale evidence had been cleaned up during her haste to get fussing little Julie home and prepare her next meal. Upon Skipper's departure, the baby began acting up while she frantically rushed about to secure some wet paper towels to clean up any stains left behind.
For Skipper, it had been a long thought and dreamt about second seduction of the beautiful woman. It had been a long two years, something that Skipper had not been accustomed to as his normal conquest would have given him access to the lovely wife at the mere hint of wanting to see her once again. Such had not been the case of the pastor's lovely wife but patience had certainly paid as the lovely beauty promised not to avoid him on Sundays and with her agreeing to meet with him the same time next week, the lovely Mrs. Chilton's strong willpower and resistance had been broken.
Skipper now began to ponder whether his luck was now getting better, especially in the department of wooing one-time only seduced beauties, whose guilty conscience got the best of them after the one-time affair. Such was the case with Mrs. Kristi Hamaguchi, the former Ms. Kristi Kato, whom he had a mean crush on from when he had been in middle school and she was his older sister's best friend who visited the house often.
It had been by sheer luck and coincidence of his good fortune the day he left to attend college as a freshman when he had just turned eighteen. Kristi had been his sister's roommate in college and even after graduation, but had moved out just a month earlier, a week before her wedding day. Stopping by his sister's to say goodbye on his way out of town the day, it just happened that Kristi still had a few belongings at the apartment.
With Kristi now living further out of town in a small suburb, but still in the direction he was headed, Skipper was only too glad to help his sister out and drop the boxes off to her best friend. And when he drove up to Kristi's new digs after following his sister's directions, the truck delivering the newlywed's waterbed was just pulling out. Though Kristi had looked at him as a kid brother when he was in his early teens, Skipper then had girls falling all over him after having developed into a handsome and muscular jock.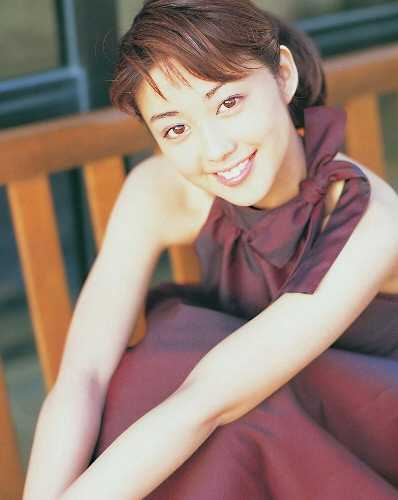 Mrs. Kristi Kato
Indeed, over the past few years as Skipper had grown and developed, Kristi shivered with excitement in seeing her best friend's brother on the rare occasions that she got to see him during her college years. And the shiver of excitement also had her trembling upon the unexpected arrival of the handsome young jock on his way to start college on his football scholarship. She had never expressed to her best friend as to how her handsome young brother gave her butterflies and had kept it to herself, not that it would have mattered.
Four hours after the delivery of the items by her best friend's brother, the overwhelming guilty had Kristi unable to hold back the tears in her eyes upon realizing what she had just done. Only three weeks earlier, she had gotten married, giving her vows of fidelity to her husband. Surrendering her virginity to her husband on their wedding night and now just three short weeks later, she had become and adulteress, having had sex with her best friend's handsome young brother. Worst, it was on the new waterbed just delivered for Kristi and her husband.
The charm and prowess of the handsome young jock had Kristi swooning throughout their brief affair, but she had to admit that she'd never experienced such mind-shattering orgasms ever before. Though only having experienced lovemaking with her husband before this day, Kristi was mere putty in Skipper's arms once he touched her. 'He was so bigggggggggg!' Kristi had thought, not how tall and muscular Skipper had grown, but the size of his manhood. Kristi recalled just how frightened she had become when he had tried to insert himself into her, how she had screamed out, afraid that his 'thing' would tear her in two.
Six weeks after that eventful day, the home pregnancy kit results had Kristi trembling in remorse for her weakness that one time. Her one indiscretion had resulted in her bearing a child, and now she would have to produce a lie, telling her husband that apparently one of the condoms used had been faulty. With her husband half-Caucasian, at least there would be no questions as to why their little baby sported light brown hair.
With two years post her seduction, Kristi's memory of that fateful day was quite vivid. For one, their precious little baby was now a daily reminder of her adulterous affair with handsome Skipper Harmon. But secondly, lovemaking with her husband was just no comparison at all with what she had experienced on the first trial run upon the waterbed in the master bedroom. Lying in bed at night, with Skipper's image vivid in her mind, Kristi's thighs would clench as her juices began to flow.
Mind churning following his success in seducing the beautiful Mrs. Chilton, Skipper now began to ponder the possibilities of getting it on once again with his sister's best friend. With his sister's wedding upcoming the next week, Skipper was to help out this Saturday when all her friends would be coming by their parents' home that was adjacent to his bachelor's pad.
With his parents' home totally remodeled years ago, when his bachelor's pad was built above the old garage, the front of the main home was off to the north side with their driveway on Bannister. But with the number of gals coming over to help, there would be enough parking along Bannister to accommodate the load and Skipper would be assisting the gals by being a valet, taking the cars to his side on Birch Street where his garage and pad were located.
'Hmmm, with Kristi the matron of honor and in charge of handling the making of the favors for the guests, she'll probably be first to arrive and last to leave!' Skipper pondered. 'And if that's the case, I'll have her car blocked in just in case, assuring that she'll be the last to leave …………………but only after I entice her up to see my pad!' he calculated. Self-assured, Skipper knew that if he could accomplish enticing the succulent beauty up to his pad, he'd be scoring once again.
Having purposely avoided Skipper throughout all of last summer, fearing her own weakness, there was no way that Kristi could avoid showing up at the Harmon's home this Saturday night to help with preparing the favors for the guests' tables on the wedding day. She could only keep her fingers crossed that her best friend's brother was off on a date or out somewhere with his buddies. Heart already thumping in her chest at the prospect of facing the handsome brother of her best friend, Kristi shivered as she unexpectedly creamed in her panties at the thought of seeing her handsome lover once again.
With her husband off on a weekend fishing trip with his fellow workers, Kristi had arranged for her parents to care for their grandchild on Saturday night, allowing her to not have to rush with the favors and spend time with all her girlfriends who were coming over to the Harmon's to help with the favors. Having picked up all the needed materials, Kristi needed to get to the Harmon's early in order to lay things out in preparation for when all the gals arrived to help.
Having dropped the baby off, Kristi then made her way up to the family home of her very best friend. Turning up into the driveway, her heart began beating rapidly as both her best friend and her handsome brother were out front and waving to her. Getting out of her car, she could not avoid Skipper's open arms greeting, not without drawing her best friend's attention of her chiding away from her brother. Immediately her knees went weak as she was in her handsome lover's embrace once again, shivering as he gave her a kiss on the cheek like a 'big brother'.
After greeting her best friend with a hug, she opened up her trunk to unload all the items needed to make the favors. Once done, with everyone taking in a box or two, she trembled as Skipper took her car keys in advising that he'd be moving her car over his side of the property and that he'd be doing the same so as not to create a congestion problem since the street fronting the house was rather narrow. With the Harmon's two cars nestled in the garage, her friend's car in the extra stall, Kristi began to ponder her fate for later that evening.
While they had been outside, waiting for Kristi's arrival so they could help carry in the boxes, Skipper had learned from his sister that Kristi's husband was off on a weekend fishing trip and that the baby would be staying overnight at the grandparent's. Thus, Skipper quickly surmised that the lovely beauty would not have to check in that night, making it the perfect opportunity for him to make his move on her. As Kristi's car was familiar to his sister and parents, he planned on parking it in his garage and out of sight once the garage door was lowered.
When he made the trek back to get the last gal's car and bring it up to the house, Skipper then planned on getting Kristi to walk down with him so he could show her his pad as the excuse to get her alone once again. He knew that his sister would probably be heading off to her apartment once the favors were done, in all probability when Kristi was to head on off, so that's when he'd make his move as Kristi would be quite hesitant to show her unwillingness to go with him in front of his sister. Skipper had noticed her hesitation when he had his arms wide to embrace her, then had felt her body trembling as he hugged her close and kissed her cheek.
Throughout the night, Kristi was a bundle of nerves as her fingers trembled at the thought of the handsome Skipper Harmon, making it quite difficult to create the wedding day favors. And when the job was completed that night, Wendy Harmon called her brother on his cell and he would then advise her as to who's car he'd be bringing up next. Ellen's, Jenny's, Carrie's, Bev's, and so it went. And with the elimination of her friends, one by one, Kristi knew that Skipper wanted time with her alone once again.
Sitting there, thighs clenched tightly together, Kristi felt the dampness of the crotchband of her panties as she couldn't stop her pussy from leaking her love juices. And then it was just Liz and Wendy along with her gathering up their personal belongings as the favors would remain at the Harmon's till the wedding day, while Skipper was bringing up Liz's car. As the three of them went outside, with Liz getting into her car, it was then that Skipper advised "Come and walk with me …………………I've got to show you my pad! It's really neat!"
With Wendy adding "Oh, yeah, Kristi ……………………..Skipper's got that bachelor's pad set up real nice! You go on check it out …………………time for me to head on home as I'm exhausted!" As her best friend was about to enter her car, Kristi shivered upon hearing Wendy laughingly call out to her brother "Now, Skipper ………………you remember that Kristi's now a married woman! Plus, she's a mother!" Trembling as Skipper's hand grasped hers, pulling her along the steps that led down to his place.
Alone on the dark pathway, Kristi trembled nervously as Skipper stopped and turned to face her. Knees going weak, with Skipper's strong muscular arm slipping around her trim waist, Kristi trembled as she was pulled up against him and a passionate kiss ensued. 'No ………………..no …………………I can't let this happen again! I ……………I've got to fight him off ……………………..somehow!' she told herself. But feeling his tongue slipping in between her parted lips, Kristi couldn't resist pushing her own tongue up to explore his.
The next thing that Kristi was aware of was being led up the wooden stairway, entering the spiffy bachelor's pad, and then once again in the embrace of her best friend's handsome young brother. As this had been a work party in making the wedding favors, Kristi had worn a pullover, a pair of jeans, and sneakers. She had dressed down for the occasion while trying not to look attractive to Skipper, though it was now obvious that her ploy had failed, especially with her lover's large hands sliding up under her pullover to caress her body.
Pullover peeled over her head on off her arms, Kristi could only tremble as her expert lover skillfully undid her bra and sliding the flimsy garment off her arm. Lifted up and laid back upon the bachelor pad's bar, Kristi shivered as her younger lover teased her breasts and budding nipples with his flicking tongue while feeling him slipping off her sneakers before getting to work on her jeans. Panties pulled down over her trim hips, then peeled down her legs, Kristi now felt her lover's head moving down, down to her soft curls.
"Oooooooooooooooooo, Skipper …………………………….Skipperrrrrrrrrrrrrrrrrrr ……………………..ahhhhhhhhhh, yes ……………………….oh, yessssssssssssss!" Kristi panted out as her lover nuzzled up between her thighs and inserted his tongue right up into her sexual slit. Never before had Kristi experienced such a wild sensation, not ever before even contemplating performing such a forbidden sex, something that she had always considered to be vulgar and despicable.
With her lover's mouth not leaving her sex, Kristi did not realize that Skipper had used the barstool to step up and get himself upon on the bar with her. Then she realized that the shorts he had been wearing were no longer there, jockeys evidently also removed, for now his thick cock was dangling and brushing against her soft pink lips. Reaching up, shuddering at the thought of Skipper wanting her to take him into her mouth, Kristi grasped his thick member.
Feet flat atop the bar, squeezing his head between her thighs, Kristi swooned with unbelievable pleasure as Skipper's talented tongue had her soaring into outer space. With Skipper giving her so much pleasure, Kristi did not want to deprive him of the pleasure that he was seeking of her. Not really knowing what to do, she pulled his throbbing member over to her, letting the wet tip brush against her lips. Parting her lips, Kristi then extended her tongue out to explore his pisshole. Then, lips parted wide, she struggled to get her lips around his bloated cockhead.
With Skipper's cock sliding further and further, down into her mouth and throat, Kristi released the thick stem and now wrapped her arms around his waist to grasp his asscheeks as she gammed him while he ate her out. All these sexual acts were totally new to the experience young wife, having her sex eaten out and then taking her lover's penis into her mouth, now all were being combined in the classic but very new '69' position for her. "Mmmm …………………mmmmm ………………mmmmmmm!" came the continuous mewls of pleasure from around the mouthful of meat between her lips.
"Mmmmmmmm …………………….mmmmmmm ……………….mmmmmmmm ………………..grrrrrrrrrrrrrrrrll ………………………..grrrrrrrrrrrrrrrrrrrrrrll!" came the mewls, followed by gurgling sounds, apparently due to liquid suddenly filling her mouth to the brim. Pressing her feet down with all of her might, arching up into Skipper's face, Kristi's petite body quivered and convulsed with the mind-shattering pleasure coursing through her body as her first sampling of the taste of male semen was quite a bit more than a mere sample. Swallow or choke were her only options as her mouth filled quickly again after each swallow of her lover's hot thick seed.
With the two lover's basking in the afterglow of sexual pleasure, their heads remained nuzzling up against their partner's genitals, with each periodically licking up the final remnants of love juice leaking out of their spent bodies. And then Kristi was in the arms of her strong lover, lifted from the bar and carried over to his bed. "My car …….....my car ………………..they'll know I'm up here!" she stammered out. "Don't worry, babe ………………it's in the garage and the door's down, no one will know!" she was reassured.
"Oh, Skipperrrrrrrrrrrrrrrrrrrrrr …………………………..………..ohhhhh, so good …………………..so good ………………………..I've been wanting to feel you like this again ………………………….for so longgggggggggggggggg! Ooohhh, so good …………………so bigggggggggggggggggggg! Ohhhhhh, yes …………………fuck me ………………………….fuck meeeeeeeeeeeeeeeeeeeeeeeeeee!" Kristi encouraged her lover as she wrapped her arms and legs around him.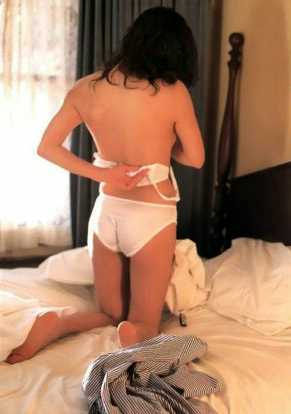 Early that next morning, Kristi felt guilty and ashamed at having committed adultery once again, and so very close to where her best friend's parents resided. As she dressed, Kristi prayed that Mr. & Mrs. Harmon would not happen to see their daughter's best friend, a married woman with a child, leaving their son's lair. 'God ………………….how many times did we make love last night?' she wondered, tired and exhausted from the numerous times she woke in the middle of the night with Skipper touching and kissing her. And each time it did not end with mere touching and kissing one another, but in wild sex upon his bed and his seed spilling into her fertile womb as her body convulsed in a mind-shattering climax.
She needed to get home and shower, to make sure that the scent of her male lover nor that of the scent of lovemaking remained before going to her parents' place. Cunny still filled with her lover's thick potent seed, Kristi knew that she was again playing a very dangerous game, that the father of her child might once again have put her into the family way. 'Can I use the faulty condom reasoning once again? Will he believe me?' she wondered of her husband's gullibility.
At the stoplight, Kristi fidgeted about in the driver's seat as she thought 'Why do feel that things are so crude and vulgar about things when my own husband tries to do weird things sexually to me or have me perform such acts on him ………………like having him put his face in my sex or trying to get me to suck his penis? Yet with Skipper, it all just seems so natural …………….the very same sexual acts!'
Grimacing at the pain, Kristi pondered 'How could I have just done everything he told me ……………….with no argument at all? Up on my knees and bent over, Skipper merely grabbed a pillow had me put my face in it ………….telling to bite down on it! I didn't even put up a fuss even when I found out what he wanted to do to me ………………………..I bit down into the pillow ……………………….and let him take me anally!' The pain in her butt was quite agonizing, yet it felt so good as she had please her younger lover, given him the honor of being the first and of which Skipper would be the only one ever to have that pleasure!
End of Story.