Target: Beautiful Married Women – XII
(m/f, cons)
by
Black Demon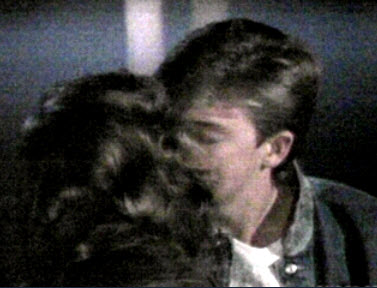 ______________________________________________
Standard Disclaimer!
This is a fictional story intended for Adults only!
______________________________________________
************ ***********
Note: The story below is a story in itself. However, it is also a direct continuation of the earlier
stories entitled: 'Target: Beautiful Married Women – I thru XI
************ ***********
Summer vacation over and having returned to the college campus for football drills in early August, Skipper finally got a chance to reflect back on how enjoyable the summer had been now that the football season had gotten underway. Skipper had to chuckle to himself in that he had actually not made any moves on the beautiful bride prior to or immediately following the wedding in which he had served as the groom's best man during spring break. He had told himself that the bride of his good friend was definitely off limits, which he had told himself was to be a forever 'off-limits' designation, one that Skipper knew was just for wishful thinking at the time but even he didn't plan on getting into her panties that quickly. 'Man, how did that happen so quickly? It's Greg's own fault ................neglecting his beautiful wife ...........................to sate his horny lust to fuck her attractive older sister .....................her 'married' sister!' Skipper sighed, then added to his thoughts 'Damn ...............guess I'm to blame for getting it started!'

Having graduated in three and a half years, now a 20 year old newlywed, the new Mrs. Julie Foster couldn't be happier. Having met her handsome Greg Foster that past summer, then marrying him shortly after getting her college degree, Julie had to admit that what Greg had told her about his best friend certainly proved to be true to date. After having learned of her then fiancé's best friend being that famous football jock from the local high school, she couldn't believe that the local sports hero would be the best man in their wedding. Following the weeklong honeymoon trip and returning home, Julie had to wonder if her ever-faithful sister had indeed succumbed to that handsome jock. From what information Greg had been willing to spill out about his best friend, Julie got to learn that the one attraction that apparently turned Skipper Harmon on was 'hitting on and scoring with a beautiful married woman'.

With her older sister Rachel being her matron of honor at the wedding, the two had been naturally paired up together throughout the rehearsal and the event itself. And with Rachel's husband off to Afghanistan with his guard unit, Julie realized that the opportunity for the handsome stud to make his move on her beautiful sister had indeed existed. In fact, as Julie thought back to when she and Greg had been making their wedding plans, she recalled telling Greg of how close she was to her older sister. And after introducing Rachel and her husband to Greg for the first time, Julie recalled how her fiancé had recanted in saying "Oh, my, and here I already went and asked my best friend Skipper to be my best man!" Upon making her puzzled inquiry to Greg, he had responded with "You don't now Skipper, he just can't help himself, it's just seems like basic instinct for him to hit on a beautiful gal like your sister!" Inquiring as to why, Julie then learned that "It's because Rachel's very beautiful …………………and most of all, married!"
Learning that Greg's best friend, the supposedly handsome hunk of a college jock had a 'thing' for beautiful married women, Julie had chuckled with laughter. And with Greg actually seeming to be quite nervous about it, Julie reassured him "There's no way your best friend will even get to first base with Rachel! Let me tell you, she is so true-blue and she's so madly in love with her husband that no other man would get her to look at him, not even your friend Skipper Harmon! So, don't you worry about it! Knowing Rachel, she'll put him in his place real quick!" Having even warned Rachel ahead of time as to what Greg had informed her, Julie felt relieved in that her sister had been forewarned. With Skipper Harmon attending college, he wouldn't be getting back till just before rehearsal night that was scheduled two days before the actual wedding date. And besides that, with Rachel's husband helping out and to be attending all the functions, what could happen to her lovely sister. But then came the sudden call up of the guard unit and Rachel's husband was suddenly off to Afghanistan, leaving her sister to fend for herself.

But Rachel had reassured her with "Don't be silly, Julie, you know me! That young pup will just be wasting his time!" And so, Julie dismissed any worry for her sister. But when the rehearsal dinner came and Greg saw to it that his 'best man' drive Rachel over to the restaurant from the rehearsal dinner and sit next to him and that he'd be the one giving her a ride home, Julie had given her fiancé a nudge in the ribs for doing that. But Greg had only chuckled back in response "But, honey, you said for yourself that there was nothing to worry about! I just want to be able to witness it so I can rag on Skipper as to how his good looks and charm finally failed him! I just gotta see this, then I can tell the gang how the almighty Skipper Harmon finally met his match! It'll be hilarious! But to help out the situation, I'll tell Skipper to meet me for drinks after he drops our sister off at home ................that'll keep him from making a move on her!"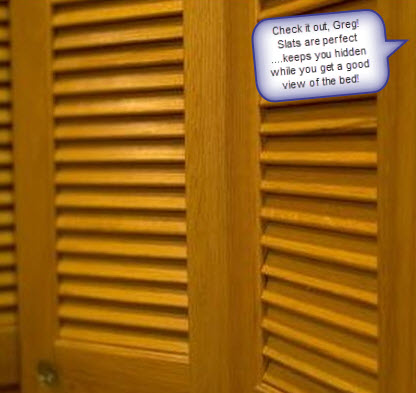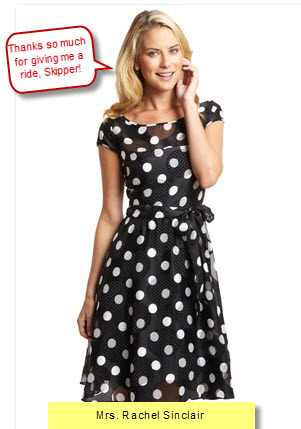 With Skipper coming back just before the wedding and things would be quite hectic, Greg was advised by his buddy that he'd make a quick 'hello' to his family and to get his car, then would be staying at a motel near the wedding location and reception to having to drive after drinking. What Julie did not know was that a bet had been made when Greg went to meet Skipper at the motel after he checked on in, that a photo of her sister had been shown to the handsome jock and the two college buddies had engaged in a rather sinister bet. And then the best man had come up with an even more sinister idea, leading him over to the closet that had folding doors, advising "Check it out, Greg! Slats are perfect ....................keeps you hidden while you get a good view of the bed!"

Skipper then advised "Well, buddy …………I sure wouldn't feel a damn bit guilty with getting you to part with fifty bucks ………….………in exchange for your beautiful future sister-in-law's panties ……………………the one she's got on right now, the one I'm gonna strip off those long sexy legs of hers! All you've got to do is to tell her that you've also asked me to take her on home after the rehearsal dinner! You tell your pretty bride-to-be that you'll be dropping her off at home then meeting up with me for drinks since I just got back into town! On the way out, we'll go to the front desk and get you a key ....................that way you can let yourself in and hide away in the closet before I bring your future sister-in-law in ............................I'll take her out for a few drinks, so you text me once you're squared away in the closet!"

For Mrs. Rachel Sinclair, meeting the handsome college jock had her trembling like a young teenager in high school, not like a happily married woman whose husband was off in the Middle East. "Thanks so much for giving me a ride, Skipper! Greg told me that you'd be giving me a ride to the restaurant and then home after dinner!" she told the handsome young man following their introduction to one another. During the rehearsal, when standing next to the bride-to-be, Rachel whispered to her younger sister "Wow ................you weren't kidding, Julie! He sure is a handsome young stud! I'm glad you warned me of his propensity for wanting to bed 'married' women! I'd better check with Father Donovan if there's any super glue here at the church ..............................to make sure my panties are glued on!" She and Julie got to enjoy a good laugh on that comment.


Visiting with her sister the first time since returning from the honeymoon, Julie had to wonder if in fact that handsome young jock did in fact get to 'first base' with her goody-goody older sister. Having mentioned Skipper Harmon's name, then seeing the blush come over her sister's face as well as seeing hands treble while picking up her coffee cup, Julie had to wonder if Skipper had rounded the bases that night after the rehearsal dinner or after the wedding. Of course Julie realized that she just couldn't come right out and ask Rachel if she had cheated on her husband with the likes of the handsome college jock, nor would she expect Rachel to blurt out her infidelity to her even though they were very close and would normally confide with secrets in one another. 'I wonder what Greg knows about this? Would Skipper brag to Greg about it? Greg sure seems to have known about a lot of Skipper's conquests from all that he told me! Even if Greg knows that something happened between Rachel and Skipper, would he tell me about it?' Julie pondered. She knew about Greg's involvement in pairing the two up at the wedding rehearsal, then the dinner following, along with them naturally being paired up as matron of honor and best man.


But if Julie had gotten wind of the real truth of what had taken place, especially Greg's true involvement, she'd have walked out of her week long marriage right then and there. Unbeknownst to Julie, Greg himself secretly had his eyes on her beautiful older sister and had challenged Skipper to the task while admitting to the 'best man' of his secret lust as such a likelihood of him nailing his future sister-in-law seem far from plausible. "Shit, man, I'm telling you ...............she's so fuck'n hot! But even if the legendary Skipper Harmon was to give it the old college try ..............................it'd be a waste of time cause she ain't one to put out ................just too fuck'n in love with that hubby of hers! I don't care if he's away for over a year, Rachel will never spread her legs for another guy, not even for the infamous Skipper Harmon! But shit, if and when she does, I hope it's for me! She's got real nice long legs!" Greg had admitted to his best friend when showing him a picture of the blonde beauty at the motel room prior to the wedding rehearsal.

Once Skipper had gotten wind of his best friend's secret lust for his future sister-in-law, hearing what sounded like the gauntlet being thrown on down before him, the wheels began churning in his devious mind. On the spur of the moment, Skipper conjured up quite a gift for the groom-to-be, that it would be a 'bachelor's party once the rehearsal dinner was over and he brought the married beauty back to his motel room. Upon learning of college buddy's illicit lust for his future sister-in-law, Skipper just had to play an instrumental role in getting his good buddy to fuck the married beauty and supposedly very faithful Mrs. Rachel Sinclair. Thus, the goody-goody wife who would be the matron-of-honor for the wedding was in deep and dire trouble to retain such a distinction. As he'd be escorting the married beauty home, Skipper planned on challenging the high and mighty wife with a dare to have a drink with him, of which he'd have already called ahead to his bartender friend at the Horny Toad Tavern. All it take was Rachel's accepting the dare and her fate was then sealed, for no woman would be able to withstand the sweet alcohol laden drink that was also laced with a potent dose of liquid Spanish Fly. And with Room #8 of the adjacent Horny Toad Motel placed on reserve for Skipper, the beautiful Mrs. Rachel Sinclair did not stand a chance.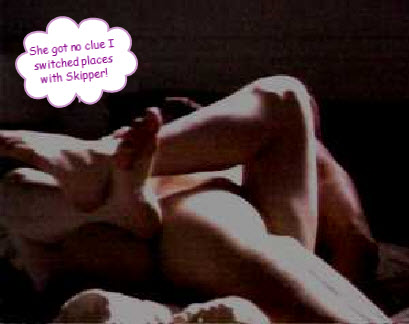 For Julie Foster, there was not much that she could say even if the facts were confirmed that Greg's best friend had indeed seduced her older and married sister. But if the real truth became known as to what had taken place in that motel room that night, there would be no forgiving on the part of Julie. What remained a well-kept secret between the man she had married and his best friend was the wedding present Skipper had given Greg two nights before the wedding day ………………………that of Greg sneaking on out from his hiding place in the closet in darkness, switching place his college buddy, then getting up upon the bed to fuck her married sister as the potent aphrodisiac had her withering about on the mattress! The potent Spanish Fly in her sister's system had her marital vows doomed as soon as half of her drink was consumed, that she'd be so hot and horny that she'd eagerly wrap her long sexy around any male so that he'd give her a good fucking.

Married now for three months and summer here, when Greg wanted to invite his best friend over for dinner, Julie had been more than happy to accommodate and prepare a nice meal for them. Everything had been set-up from the week prior and Julie had planned on making a roast, along with fresh veggies and a special dessert. With everything purchased ahead of time, Julie still wondered up to now as to whether her sister had succumbed to the handsome jock. 'Rachel? It just doesn't seem possible? But why was she so jittery when I had mentioned Skipper's name and joked about him always after married women?' she kept asking herself. Julie shook her head 'no', that her always prim and proper older sister 'just could not have allowed Skipper to even get to first base, much less all the way into her panties!'

But that Saturday morning, with Greg out with Skipper to take in a baseball game, Julie opened the door to invite her sister in for coffee. Sensing Rachel's nervousness, observing her normally calm sister a bit teary eyed, Julie poured her a cup of coffee and inquired "What the matter, Rach? Tell me! You know my lips are sealed!" It was then that her suspicions were confirmed when Rachel advised "I ………………..I'm pregnant! Only …………………..it's not Harvey's! It ………………….it's Skipper Harmon's baby I'm carrying! I ................I don't know why I was so weak that night of your rehearsal dinner! He .......................he dared me to have a drink with him ....................and I took it, then we danced and the next thing I knew we were in a motel room kissing passionately! Once he touched me, there was nothing I could do to resist him! Oh, Julie, I feel so ashamed at what I've done!"
Consoling her sister, knowing her anti-abortion stand, Julie learned that the baby had been conceived shortly after Rachel's husband had been shipped off to Afghanistan. As Julie listened to her sister's seduction that night following the rehearsal dinner and then again when Skipper had stopped by to drop off the wedding gown that Rachel was to taken the cleaners, it had to be one those two occasions, the only time she had sex outside of her marriage. Thus, it was concluded that Rachel would advise her husband by email that she had gotten knocked up when they had made love the night before his departure. But should ever a blood test be done to determine the baby's true father, the surprising result would fail to implicate Skipper Harmon at having done the deed, but it would instead pinpoint Julie's own husband as being the culprit as to who had knocked up her married sister.
Sworn to secrecy that morning, Julie had to put on a wide smile in greeting her husband's best friend when they returned late that afternoon, masking the contempt that she had for the bastard who had seduced Rachel and supposedly put her in the family way. But with Skipper having stopped over on several occasions to visit with Greg since returning from college, Julie earlier had come to realize that not once had the handsome football jock ever come on to her, especially after having heard that he had an irresistible penchant to hit on married women. 'Doesn't he find me attractive?' she wondered to herself.
But it was far from Skipper not finding her attractive, for he had merely put her on a 'hands off' list since she was the wife of his best friend. And each time prior to going over to Greg and Julie's home, Skipper had to mentally psych himself up as to when he got there, instilling in his mind 'No way, she's your best friend's wife! Absolutely not! It's totally out of the question!' Thus, with great restraint, he had managed to keep himself in check and had always behaved as a true gentleman whenever his buddy's beautiful young wife was nearby. But Skipper did take some added precaution each time, that of wanking himself off before going on over to his buddy's place.
Although she had wondered as to Skipper's reputation, especially due to not being hit upon by the handsome stud, now Julie was quite upset at the bombshell dropped upon her by Rachel. 'Somebody has just got to put a stop to Skipper's promiscuous ways, let him know that he can't keep on doing such things for the gratification of knowingly seducing a married woman and putting so many marriages in jeopardy!' she thought. With a misconceived notion, Julie felt that she should be the one to teach her husband's best friend a lesson, believing her willpower and sworn faithfulness to Greg made her immune to the charms of the handsome jock. 'I'm going to show him what it's like to finally not be able to seduce a married woman! That out to knock his confidence down a peg or two!' she thought.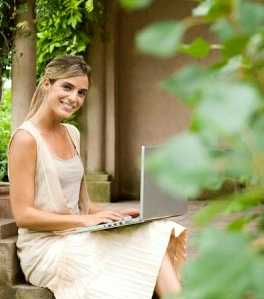 When the guys returned home that afternoon, with her husband and best friend out in the patio drinking some beer, Julie sat in a cool spot across the way facing the handsome football jock. She looked up, stared and smiled right at Skipper till she caught his attention, then gave him a wide smile and tantalizingly stuck her pointed tongue out to teasingly lick at her upper lip. Having devised a rather wicked plan that she felt so sure of being able to pull off, Julie was determined to make her husband's best friend crazy with lust, feeling so confident of her ability to put off any of his advances if and when he did try to make his move in response to her come-on antics.
Changing for dinner, Julie put on a black and white print dress, the one that showed just a tad too much of cleavage. In getting Skipper a drink, leaning a bit forward than really needed, Julie knew that the hunk's eyes had instinctively gravitated down into the opening of her dress. And with her lacy white bra having been loosened on purpose, she was deliberately tantalizing her husband's best friend and the seducer of her beloved older sister, wanting to drive him crazy with something that was definitely beyond his reach. Having bent down before the mirror in the master bedroom, Julie had chuckled with delight in seeing that her bra cups would fall away from her breast some, just enough give a really tantalizing view but yet not display her swollen pink nipples.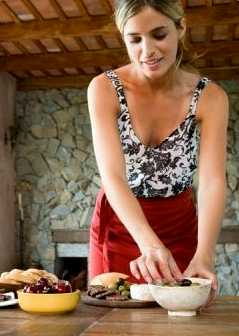 Showing a lot of cleavage throughout the entire night whenever possible, especially when Greg was getting drinks or in the bathroom, Julie knew that Skipper's eyes were focused upon her. And Julie had left no doubt of her intentional teasing of her husband's best friend, for during dinner, she had dropped her heel and ran her bare foot up the leg of her dinner guest. With his leg moving away at first and her foot following, she took great joy in seeing her husband's best friend shiver with excitement as her toes sneaked up the bottom of his pant leg. Retiring to bed early that night, with the guys drinking more as Skipper would be sleeping over so as not to get pulled over for DUI, Julie wondered if she had teased him enough. She could see why other women, including her supposedly straight-laced sister, fell for the handsome jock but felt that she was immune to his charms due to her sheer determination and desire to be faithful to Greg.


There was no doubt in his mind of the hot little bitch's intention and Skipper was just a red blooded American boy, thus he certainly had gotten himself a raging hardon that night and had to go to the bathroom for some relief by hand. Still, Greg was his best friend and he vowed once again not to make a play for his buddy's beautiful wife, not while in his friend's own home anyway. 'Something's up!' Skipper told himself as Julie's behavior was certainly out of character for her on this particular night. Having been over to the house quite a few times since returning that summer, and from what Greg had told him of his very conservative wife, Skipper wondered as to why Julie had chosen to come on to him in such a manner and be such a teasing little bitch.

That next morning, Skipper smelled the aroma of freshly brewed coffee and needed a hot cup to shake off the cobwebs from all that drinking with Greg. Putting on a pair of shorts and t-shirt, he went out to the kitchen and saw a smiling Julie who greeted him with "Good morning, stud! How are you feeling this morning?" He only smiled at the beauty standing behind the island as she poured a cup of coffee, saying nothing as he took in her sheer sexiness. As she handed the cup to him, Skipper reached out with both hands and in doing so his fingers accidentally brushed against her diamond ring, with served to instinctively give him an instant hardon.

As he pulled out a stool from under the island and proceeded to sip at his coffee, the lovely hostess drifted off a bit to the side against the kitchen counter with her cup of coffee. Skipper nearly choked on the coffee that he was sipping upon seeing that the young beauty only had on a long sleeve shirt with tails. Her long trim sexy white legs had Skipper's heart pounding in overtime as she stood there in her bare feet, which he knew she had dressed in such a manner to continue tormenting him. Never before had he seen his best friend's wife in such seductive attire. The usually very conservative Mrs. Julie Foster was anything but conservative at this point in time, causing his other 'head' to tell him to nail the teasing little bitch ......................to give her the kind of fucking that she deserved.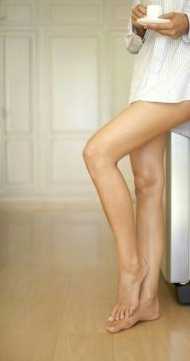 As Julie slowly and seductively made her way towards him, Skipper swallowed deeply to keep from showing his arousal, though the expanding and throbbing muscle under his shorts did give him away. Eyes on the trim sexy legs, Skipper issued his warning "You're playing a very dangerous game here, Julie! You know what happens when you play with fire!" What happened next caught Skipper totally by surprise, for this was far from the naïve Julie that he had known since meeting her, especially with her raising her leg up to place the sole of her barefoot upon his hardened cock. As she rubbed him through his shorts, Skipper could not help the temptation of caressing her soft smooth leg as she taunted him with "Is this what I'm going to get burnt with, stud?" Cockhead now easing out past the edge of the leg of his shorts, Skipper's cock throbbed as the bitch rubbed her soft pink sole over his bared cockhead.
Before Skipper could answer, the opening of the bedroom door could be heard as well as heavy footsteps coming down the hallway and Julie was off in a flash to the bathroom that was located just off from the kitchen. Left there high and dry with his raging cock needing relief, Skipper turned to put his legs under the cover of the island overhang as Greg entered the kitchen greeting him with "Hey, Skip, sleep well?" Skipper watched as Greg poured himself a cup of coffee, then his buddy asked "Did Julie head out to meet her friends already?" "No .............................no, she was just here drinking her coffee! I think she went to the bathroom!" Skipper replied, his cockhead throbbing desperately for much needed relief. 'That fucking little bitch of yours had better stop playing that game of hers or ..................else!' Skipper said mentally.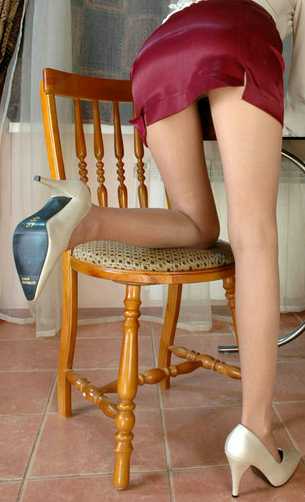 Moments later, Julie returned fully dressed from the bathroom off the kitchen wearing a white blouse, short maroon skirt and beige heels. Seeing this, Skipper figured that her charade had been all planned well in advance, otherwise why would she have put her clothing in the downstairs bathroom next to the kitchen, then had gotten herself dressed in there and not the master bedroom. His cock twitched as he gazed upon her long sexy legs as she sat at the small kitchenette table. And the way in which she was facing him, Skipper knew that it was meant for him. With Greg busy at the sink and had his back to them, Julie deliberately bent far over the small table in the pretense of reaching for a tablet, giving Skipper a view all the way up to her lacy red panties.

Back at his place later that day, Skipper tried to sort things out as what had happened earlier that morning had certainly been out of character for innocent and naïve Julie. 'What's gotten into her? Something's up?' he figured. Skipper then told himself that he had better stay away from Greg's place and just meet up with him elsewhere, at least till Julie came to her senses or if and when he figured it all out. If not, he knew that anymore of Julie's teasing would get herself laid right there in his best friend's home, like it or not! Getting a call came in from an excited Greg late that afternoon, Skipper heard his excited college buddy exclaim out "You just ain't gonna believe this, my man!"
Everything began to make sense to Skipper when Greg advised that "I just learned from Julie that her sister stopped on over at our place yesterday morning! I've told you how close the two of them are, able to tell each other everything and have it sworn to secrecy! Well, the way Julie let on, Rachel found out that she's pregnant and a bit worried in having to tell her husband as she's afraid he'll not have his mind on his mission in Afghanistan or so she says!" Then Greg added "You know, Skip, either Rachel told Julie of you seducing her at the Horny Toad Motel or my wife suspects that you got into her prim and proper older sister's panties! Julie said that she hoped Rachel's husband doesn't question if the baby is actually his ..........………… cause I think Julie suspects that the baby in her sister's tummy was not fathered by Rachel's husband! Best of all, she ain't got a fucking clue that the baby might be mine!"
It was two months later that Skipper got a rather frantic call from Julie Foster, asking to meet with him in private. In the middle of doing a tune-up on his car at the time and unable to get it running smoothly, he told her that he was downstairs in the garage at the moment and available to talk to her but only if she could drop on by due to his car problems. As garage was for one car in width, it was long enough to house two vehicles length-wise, so he moved his car all the way in as he did not want Julie's car to be visible from the street while she visited. Ten minutes later, Julie pulled up and Skipper signaled her to dive all the way in pull up behind of his car in the garage. The beautiful blonde exited in an aqua top, white skirt, black strap-on heels that gave Skipper an immediate hardon. Inviting her upstairs, they exited the side door of the garage and Skipper then took the precaution of closing the garage door and flipping on the outside light. This time the teasing little bitch was not in his best friend's home but would be on his turf, where any sexy beauty was fair game for him.
Upstairs in his bachelor's pad, he could see Julie blinking back the tears as she began sniffling. Going up to her and putting an arm around her shoulders to comfort her, he told her "What's the matter, Julie? What's wrong? You had a fight with Greg?" Then she blurted out "I ……………..I'm so sorry, Skipper! First for what I did when you were over that last weekend of your stay! It …………………it's just that I wasn't thinking straight! I should never have teased you that way! I was just mad .............and upset!" "Mad at me …………..because of your sister and me? She told you, didn't she?" Skipper inquired as the lovely beauty nodded a 'yes'. Then Julie added "Maybe it's that I'm just so confused! But ever since then, for some reason things just have not been the same between Greg and myself! I just don't know why but it seems that Greg is so preoccupied these days, always trying to get more sales production for his job! And ………………..and ……………..it seems that he's constantly too tired or exhausted, that we rarely make love anymore! I ………….I've even wondered if he's seeing someone else on the side.
"He's just hard pressed on making a go of his sales job! Greg told me he needed more sales as he was hoping for a promotion, Julie! He just wants to make enough to finance the type of home you two have been shopping around for!" Skipper advised, actually lying to console her, stroking and caressing her petite body as he inhaled her seductive perfume. 'That asshole, I warned him! Greg's got himself a beautiful wife like Julie and he goes and fucks it all up! Well, I guess I can't blame him in a way, cause it's all more hot and juicy to take what you're not supposed to have! Telling him how great it was to bang another guy's wife obviously turned him on ..........................and he was always wanting me to fill him in on all the juicy details!' Skipper concluded, knowing that to be a fact. Indeed Greg had become involved with another woman behind Julie's back, and that other woman was one that should be a no-no, especially that woman being his wife's older and very beautiful sister. Skipper felt a bit guilty as to the current situation for he himself had played quite an instrumental role in it, telling him that it was a gift for his Bachelor's party. It had been that night of the rehearsal dinner when he presented his best friend with quite a wedding present, that of nailing his beautiful sister-in-law-to-be in the darkness of the motel room, getting Greg out of his hiding place in the closet to switch places with him on the bed where the drowsy beauty awaited!

Then a week after his last stay at Greg and Julie's, his buddy had begged him for a favor which he did, that of making a call to Rachel Sinclair and telling her to meet him in Room 8 of the Horny Toad Motel and not to turn on the lights nor say a word as he just wanted to fuck her like the whore she was. Filled in later by Greg, Rachel was panting in nervousness as she opened the door and entered the darkened motel room. Greg had been in waiting behind of the door, placing his hand on the back of her shoulder to still her as he locked the door, then had unhooked the back of her dress and unzipped it. Dress in a crumpled pile on the floor, Greg had reached for her hand to draw it back as her trim fingers automatically curled around his hardened cock. From there, Greg led his beautiful sister-in-law over to the bed and a fantastic fuck session took place upon it.

Needless to say, when the fabulous fuck was over and with Greg still in her, Rachel was in for quite a shock when the bedside lamp was flicked on by her gloating brother-in-law. And as Rachel tried to fight and toss him from the saddle, Greg held her firmly and another fuck session ensued that took all the fight out of her. With her husband in far away Afghanistan, her repressed sexual needs were now being fulfilled by her own brother-in-law. Naturally, Rachel tried to end the illicit affair but Greg would have of that and obviously had a strong hold over her with the knowledge that the baby was his and not her husband's, especially in the way Greg presented things to his beautiful sister-in-law "So you going to tell Harvey that the baby is not his? That you got knocked up by your brother-in-law? Oh, that's right .....................you thought you got knocked up by Skipper Harmon who you went to bed with! And what are you going to tell Julie ...................that you're carry her husband's baby?"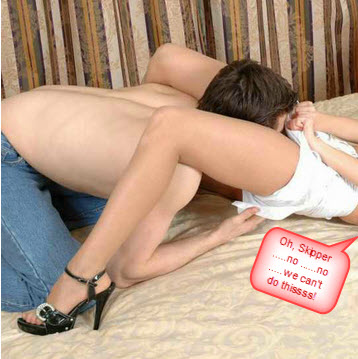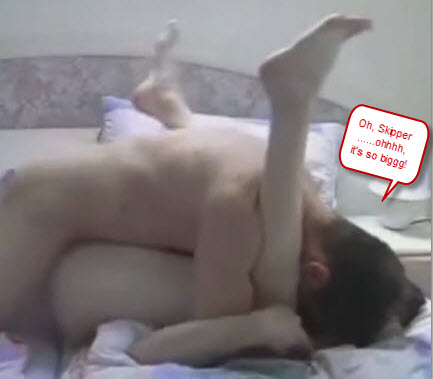 Intoxicated with her perfume, telling himself that he was just helping his buddy's distraught wife out, Skipper began to nuzzle at Julie's soft sweet neck. Telling Julie how beautiful she was, that she was on his mind each night, he leaned on over and a passionate kiss then ensued. "Oh, Skipper, no …………..I ……………….I'm sorry about that time for teasing you but we mustn't!" she advised. And as his hand slid into the opening of her aqua top that he had deftly unbuttoned, the beauty panted out "No …………..we can't ……………..we need to think of Greg!"
With her flimsy bra pushed up, nipple caressed, the sweet young beauty moaned in defeat as his lips captured her sensitive pink bud. One final plea later came about as Skipper's head was up under her white skirt as he nuzzled his face into her pantyhose covered cunny. And when his hot open mouth over her crotch, the wife of his best friend squealed "Oh, Skipper ...............no ..................no ................we can't do thissssss!" as her innocent young body was rocked by a mind-shattering orgasm. Moments later, pantyhose and panties pulled down to mid-thigh level and her black strap-on heels pressed down on Skipper's back. Pantyhose and panties on the back of his neck, Skipper had wide open access to the golden beaver, which he proceeded to have for lunch.
As the lovely Mrs. Julie Foster lay motionless upon his bed, Skipper undid the straps to her black heels, then peeled them off her lovely feet. Next the nylon garments were being rolled down her trim ivory legs. Skirt, aqua top, and bra were next to follow as Skipper then shuffled up onto the bed between the widespread legs. Grasping her hand, wrapping her manicured fingers around his throbbing cock, it was now his turn to tease and taunt her with "C'mon, Julie, put it in! You played with fire and now yer gonna light the match and let it burn ya!" As the panting beauty arched up with his cock centered upon her, Skipper pulled back a bit to prevent the fuck momentarily, making her arch up desperately to take him in.
Hands on her trim waist, Skipper then let her have it, loving her squealing out "Ohhhhh, Skippperrrrrrrrrrrrrrrrrrrrrrrrrrrrrrrrrr!" It was going to be a fuck that this sweetie would never forget and she'd be coming back for more, he had her sexy legs spread wide and his cock fully buried in her twat, and she cooed out "Oh, Skipper .................ohhhhh, it's so bigggggg!" Thrusting in and out with his great expertise and stamina, he had sweet and innocent Julie Foster cumming time and time again as her trim legs tied themselves around him. And with her arms and legs clutching desperately at him while in the throes of yet another mind shattering climax, Skipper tensed and groaned "Ahhhhhh, sweetie …………………cummingggggggggggggggg …………………….cumminggggggggggggggg! Ahhhhhhhhhhhhhh, yesssssssss"
The aftermath of unbelievable orgasms brought on a remorseful sense of guilt in having allowed herself to be seduced by her husband's best friend. Then it hit her 'Oh, God! It never dawned on me as to what time of the month this is! With Greg so preoccupied with other things, I might have just put myself in the same position as Rachel ……….knocked up with another man's baby!' Indeed she felt so guilty at having cheated upon her husband, and having just been married for less than five months. "Oh, God, Skipper ………………what have we done? I feel so guilty!" she declared.
But Skipper wasn't buying any of the guilty shit, not in the way she had teased him in her home. Turning the innocent little bitch over onto her tummy, he advised "Guilty of teasing your husband's best friend in your own home! Guilty of putting your foot on another guy's cock right in the kitchen while your husband was in the bedroom! And then leaving him high and dry! You're a fucking bitch and should be punished for that! Don't you think so, Julie?" Pulling her up till she was all fours, he demanded to know "You need to be punished for being a bitch like that, don't you think so, huh?" he growled.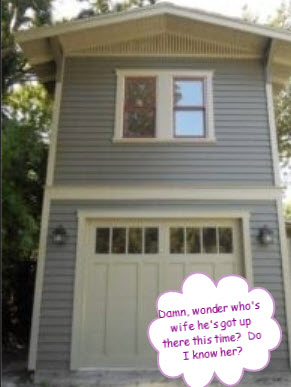 "Yes! Yes, I need to be punished for what I did to you! Punish me, Skipper!" Julie replied. What Julie thought would be a paddling on her behind by her husband's best friend would have been a welcome punishment indeed and what she had braced herself for. But she was certainly not prepared for such pain and agony as she screamed out "Aieeeeeeeeeeeeeeeeeeeeeee …………………….………Goddddd, stopppppppppp ……………..….stoppppppppppppppppppppppp!" Instead of pain associated with a hard paddling on her ass, her husband's bastard of a best friend was skewering his big hard cock up into her rectum without any lubricant as he proceeded to sodomize her.
Ninety minutes later, Greg Foster was pulling up to his buddy's place and noticed the yellow light turned on outside of the garage door and chuckled to himself 'Damned guy's got some fucking babe upstairs again!' That light was a well-known code of Skipper's to tell the guys that he was not to be disturbed as he was making out with a chick upstairs. With him having borrowed some tools from Skipper earlier and known he might need them for the tune-up of his car, Greg figured that he had better leave it propped up against the side door of the garage so that his buddy would see it once he came on down.
'Damn, wonder who's he with this time?' Greg wondered. Seeing a partially open window where the bathroom was, Greg craned his neck out in hopes of hearing something. Then he heard Skipper's voice "Oh, baby ……………….oh, yeahhhhhh! Oh, suck it, honey! Damn, I can't believe this is your first time! Oh, you're a natural! You gotta do this for your husband, babe! Ain't nothing better for a guy's ego and confidence than having a beautiful babe like you down on your knees and blowing him!" Then a moment later, Skipper could be heard "Cumming, sweetie! Get ready for it! Gonna cum in your mouth! Eat it …………………eat it ……………..ahhhhhh, yeahhhhhhhhhhhhhhh ……………………ahhhhhhhhhhhhhhhhh!"
Back in his car, Greg chuckled and shook his head in disbelief as he muttered 'Damn, that fucking Skipper is something else! Wonder who's wife he's got up there this time? Do I know her? That bastard's gotten so many married bitches knocked up and the stupid husband's are clueless as to them ending up raising someone's kid!' Thinking of Skipper being blown upstairs, Greg thought 'Shit, Julie won't even get lips close to my cock, always cringing and saying 'it's so filthy to do that'! Lucky thing Rachel knows I watched her blow Skipper in the motel room that night, so ain't no way she can pull that shit on me! Gotta give that Skipper credit cause getting blown by another man's wife makes it all the sweeter!'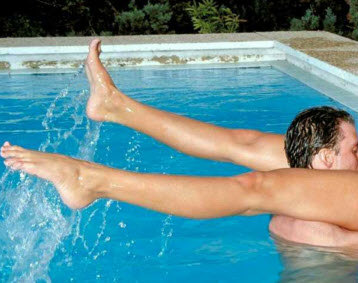 Midway through the college football season in the fall, Julie watched the televised game with her husband as Skipper was playing and starring in it. Resting her hand on her slightly bulging belly, Julie was now four months pregnant and there was no doubt in her mind who had fathered her child, especially with her husband busy on his so called need to get more sales during the time the baby was conceived. She thought back to Skipper's going back to college party, not the one at their house when Greg invited the high school gang over, but the one that she held the day before Skipper's departure. Alone with Skipper on that little party that she had arranged for just the two to them, taking a dip in his parent's pool as they were away for the weekend, her taut legs were waving high above the water as Skipper proceeded to eat her out right there in the pool. Later on, pinned to the side wall of the pool, Julie thought she'd have rocketed right out of the water when Skipper popped in her .............................if not for his strong hands gripping her firmly and keeping her in place!

End of Story.