Target: Beautiful Married Women - XIII
(m/f, cons)
by
Black Demon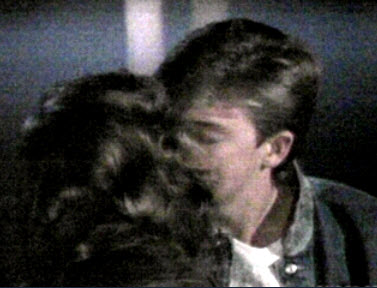 ______________________________________________
Standard Disclaimer!
This is a fictional story intended for Adults only!
______________________________________________
************ ***********
Note: The story below is a story in itself. However, it is also a direct continuation
of the earlier story entitled: 'Target: Beautiful Married Women – 1 thru 12'
************ ***********
In his dorm room, Skipper Harmon couldn't wait to get off the college campus and get on back home for the holidays. The football season had been good, considering it was a rebuilding year for the team, even though they had just finished out of the conference playoffs and any bowl game potential. Taking things in stride, Skipper made the best of things and looked on the bright side of being home for the holidays. Never before had he really planned in advance, letting chips just fall into place on their own, but this time he wanted those sexy married beauties on edge and in heat while waiting for his return.
His last Christmas home had been very challenging and exciting, especially in having seduced one of his mother's best of friends whom he happened to bump into at the grocery store. After helping her load the cartload of groceries into the station wagon, he had bid her goodbye and proceeded to walk toward the parking lot exit as if headed on home, knowing that she'd soon be catching up to him in her car, even though he had driven to the market. With the lovely Mrs. Joy Bentford living just a block before his home, it turned out just as he expected with his mother's beautiful friend pulling up alongside and asking "Skipper, why didn't you tell me that you were walking home?"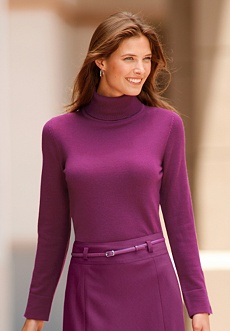 Mrs. Joy Bentford
"Oh, I didn't want to trouble you, Mrs. Bentford! Walked it here as my car battery went dead! Frozen from lack of use, I guess!" he advised. "Silly, get on in! You're just a block away from me!" the lovely woman advised. "Only if you let me help you unload all those groceries, then I'll walk that last block!" Skipper had replied. He saw her beautiful smile as she advised "Deal! Now get on in, silly!" Having gotten back from college on the 17th, with Mrs. Bentford's two teens still in high school that didn't get off till the 20th, it provided Skipper with the perfect opportunity as he knew that Mr. Bentford was general manager of the large shopping mall and would definitely be busy there during the holiday season.
It had turned out to be the perfect ploy in getting the lovely beauty alone in her own home, as once that had been accomplished, Skipper would have an easy conquest on his hands. Telling Mrs. Bentford that he'd get the remainder of the grocery bags from her car as she proceeded to put items into the refrigerator, Skipper glanced back to see the beauty's sexy legs as she bent over to put the vegetables in the bin, licked his lips as he told himself 'Damn, I'm sure gonna enjoy feeling those sexy legs wrapped around my ass when I bone her!' Quite confident thinking on his part, but Skipper was cocksure of himself.
Bringing in the last two bags that were filled with frozen food items, closing the back door and deftly locking it, he asked "Where does all the frozen food go, Mrs. Bentford?" "Oh, you can leave them right there on the table, Skipper! I'll take them down to the basement later to put them into the freezer!" came the reply. "There's already one bag of frozen food on the table! Take that and I'll you follow down! Otherwise you'll need to make three trips!" Skipper wisely advised. A moment later as he followed the beautiful woman down the stairway, with his young sturdy cock rising in the crotch of his jeans, Skipper licked his lips in anticipation.
For Mrs. Joy Bentford, always true and faithful to her husband Phil through seventeen full years of marriage, she felt nervous as her heart thumped so fast like never before. There had been much talk and gossip of how her best friend's son was 'the college jock' who was quite a womanizer who had not only left many a pretty girl with a puffed up tummy, but their attractive mothers in the very same way. Joy had not thought much of offering the handsome young man a ride to his home, especially having know him for so long and Skipper being her best friend's son, but now that they were in the privacy of her own home she began to tremble with nervousness.
Seeing the regulation-sized pool table, Skipper commented "Wow, what a fabulous pool table!" To which Mrs. Bentford responded "Phil and the boys are always down here playing shooting pool! I just can't seem to get the hang of the game, can't rack the balls right and always having what they call a miscue! It's so frustrating! Guess I'm just overanxious in hitting the cue ball!" Skipper smiled as they approached the freezer in the corner of the basement, telling the beauty "Oh, it'd only take me a few minutes to show you how to stroke the cue stick properly and you'd be a pro on the pool table in no time!" "Really?" came the rather anxious response.
Once the frozen food had been put away, with Skipper coaxing the lovely red haired beauty over to the pool table, he first showed her how to rack up the balls properly. Then, in instructing her how to hold the cue stick and in preparation to break the rack, it was then only natural for him to move up close behind her. His right hand closed over her trim manicured fingers holding the cue stick, his left moving up to her trim waist, and then he was nuzzling at the neck of the beautiful woman who was unable to resist his advances except to utter a mere token "Oh, Skipper, this is wrong! I ……………..I'm married!"
Moments later, the lovely beauty was using her left hand to rack up another set of balls while her right was practicing on how to stroke a cue stick smoothly. Wondering if she was doing things properly, Joy looked up to see the ecstatic face of her instructor, then got the confirmation she was looking for as he advised "Oh yeah, that it, Mrs. Bentford! Ohhh, your fingers feel so goodddddd! Ahhhh, yeahhhhhhhh! Now put it in your mouth and suck me, Mrs. Bentford!" Though hesitant for a second, mainly because she had never before experimented in such a task, Joy then opened her lips wide to slide them over the thick flange and worked the tip of her tongue up against the flaring pisshole. "Ahhh, yeahhhhhhhhhhhhhhhhhhhhhhhhh, Mrs. Bentford!" told her that she was indeed doing things properly.
Helping the cum drunk beauty up from her knees, helping get her maroon sweater off and stripping the matching skirt from her sexy legs, he then lifted her petite body to a sitting position before slipping the 3" white heels from her feet. Skipper then proceeded to show her that there were other uses for an official sized pool table, first spreading her lovely legs apart before going down on her panty clad pussy and eating her through the lacy garment. "Ooooooooooooooooo, ooooooooooooooooooo, oh Goddddddddddddddddd, Skipper ……….…………………………………..Skipperrrrrrrrrrrrrrrrrrrrrrr! Ah ………ahhhhhhhhhhhhhhhhhhhhhhhhhhhhhhhhhhh!"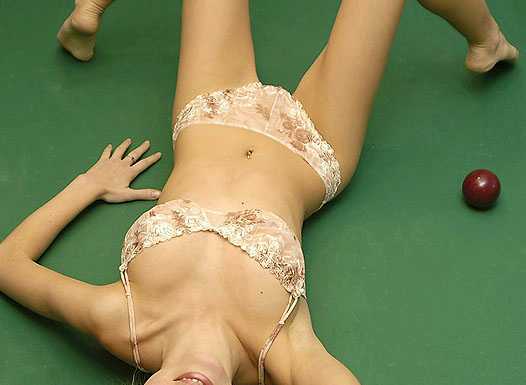 Then, with legband of the panties pulled aside, Skipper had the once innocent and faithful wife mewling loudly as her arms trashed about the pool table, scattering the racked balls above her head and sinking four of them in the process as the wiggling tongue up in her sensitive snatch drove her right out of her mind. As she pushed up on the green felt on her toes and balls of her feet, Skipper proceeded to eat the beauty to a mind-shattering orgasm, lapping up all the sweet honey that she gushed out her sweet love juices onto his tongue.
Stripping her of the matching pair of panties and bra, then with one smooth stroke of his long thick cue stick, he showed her how to follow through with it as it brought out a loud shriek "Oh, Skipperrrrrrrrrrrrrrrrrrrrr!" But instead of using chalk to get his cue stick nice and smooth, he used Mrs. Bentford's love juices to make it nice and slick for him to stroke her with. Drawback ……….stroke ……….drawback ………..stroke ……….drawback ………..stroke, all done so very smoothly and efficiently as Skipper showed his mother's good friend just how to move about the pool table. And finally, when it was over, all the balls had been sunk into a side or corner pocket.
His parents were quite understanding and knew that they'd scarcely get to see their very popular son while home on vacation. And with privacy afforded to him with his separate pad over a separate garage that was for his use, Skipper could happily proceed on with his promiscuous ways, that of bedding what attractive woman he aimed to 'fuck' senseless. Learning that the high school was getting off just when he'd be returning home this Christmas, another game of pool at the Bentford's was out of the question, especially after his mother mentioned on the phone of seeing Mrs. Bentford at the store recently and relaying "Mrs. Bentford said to tell you 'Hi!' She seemed frazzled then but very happy as the twin girls were only ten weeks old and keeping her busy!" 'Hmmm, maybe she'll be able to leave the girls home with hubby for a few hours one day, so I can show her the etchings on my wall!' he mused, then chuckled in think 'More like climbing the walls of my pad when I eat her out again!'
Mind still on the upcoming Christmas holidays as Skipper turned on the tube to KBRT-TV, he watched as the news began and the newscasters began talking about their plans for the holidays. "And how about you, Jill, where are you off to for the holidays?" the lovely blonde Jill Hampton was asked by the news anchor. "My daughter's a little over a year old so I'm taking her back to my hometown so she can get to know her grandparents! Fortunately she's too young to understand Christmas as yet as her father will be joining us the day after Christmas!" Jill replied. Hearing this, Skipper smiled in learning that the lovely newscaster would be back in the hometown that they both shared. The married beauty had interviewed him the other year at the Horny Toad Tavern, then had succumbed to him at the adjacent Horny Toad Motel.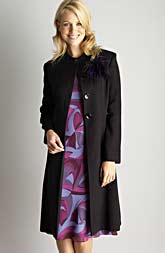 Mrs. Jill Hampton (see 'Target #7')
And Mrs. Jill Hampton would certainly remember who he was when he gave her a call at the station. Up until meeting him for that fateful interview, the lovely beauty had been quite the innocent and faithful wife, with her first indiscretion occurring at the appropriately named place called the 'Horny Toad Motel'. Seduced and well fucked by the handsome college jock, she had later snuck out of the creaky motel unit with her navy blue heels in hand. But how could Jill ever forget the handsome young college stud who not only had seduced her but had fathered her precious baby girl.
Just as the news cast ended, the telephone rang as Skipper answered to hear his good buddy Greg Foster on the other line greeting him with "Hey, Skip! How ya doing, man? Just bumped into your mom today and she said you might be needing a ride from the airport next week since they're getting back into town the day after you get in!" "Yeah, I just talked to my mom and learned that they couldn't get a flight back till that day as the prices were unreal!" Skipper replied. "Lucky for you that the private school Julie teaches at lets out the day before so I'll get her to pick you up! Have dinner with us and spend the night so we can talk about old times!" his buddy advised, to which he agreed.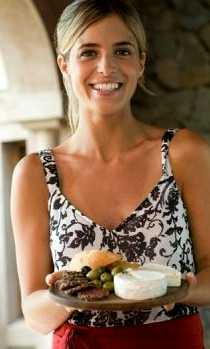 Mrs. Julie Foster (see 'Target #12')


Licking his lips as he hung up the phone, Skipper knew for certain the he'd definitely be starting the Christmas holiday off with a 'bang'. Having deliberately laid off making a pass his best friend's beautiful wife, from the springtime wedding till end of summer, he had the beauty puzzled as she had well heard of his notorious reputation. And when Julie Foster had learned of his seducing her married sister that night of the rehearsal dinner, impregnating her to top it all, his friend's lovely wife had the misconception that she could tease him without putting out in order to teach him a lesson.

Eventually it had all worked out, with his being all alone with Julie, and her willpower and determination had suddenly faded. Skipper had been rather surprised that Julie had not known what to do, being totally inexperienced with a cock in her mouth, but she had proven to be a quick and willing learner as she sucked the cum right out of his churning balls. Early last month, while talking to Greg on the phone, Skipper had gotten the big announcement of Julie being four months pregnant. 'Her belly must be swelling up quite a bit by now!' he figured, then smiled in thinking 'But her talented tongue might need some practice!'

Skipper thought back to that day when Julie Foster had called him, wanting to talk to him and discuss the problem that she was having with her husband. As Julie was the wife of his best friend Greg, Skipper felt compelled to at least listen, even though he knew full well what probably was the reason for the couple's current dilemma. He in fact had warned his buddy of over-indulging himself after getting his cake and eating it too. Skipper did feel badly as he had helped with his buddy's getting to sample his wife's beautiful and married older sister, but now Greg could not sate his lust for his sister-in-law, giving his wife reason to question his constant absence and lack of attention to her.

Chuckling, Skipper recalled getting the call when he had been working on his car and over an hour still needed to get it up and running again, thus his buddy's beautiful wife had come over to his bachelor's pad. With the lovely Julie Foster obviously feeling unsure of her femininity and desperately in need of some loving, Skipper was cocksure of himself that the hot little bitch would not be leaving his pad unfulfilled. It had indeed been a simple and successful seduction of the innocent young beauty, for once he made the move on her, there was no way she could resist his irresistible charm. Not only did he have the newlywed forgetting her marital vows, but Skipper managed to introduce the then reluctant beauty to taking cock into her mouth for the very first time.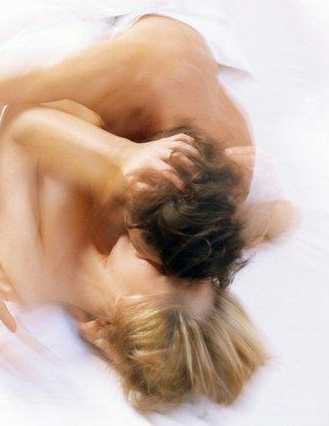 Greeting the lovely beauty with a hug after she had pulled up to the terminal curb to pick him up, although it was quite cold outside, Skipper had not been mistaken her trembling for that of nervousness rather than the cold. As Julie was about to proceed back towards the driver's side of the car, Skipper grabbed her wrist and took the keys from her, "You relax, Ill drive!" Once in the car, and as if to discourage him from any ideas, Julie stammered out "Greg …………………Greg should be getting home about when we do!" Passing the front of the Airport Motel, Skipper looked towards it and gave a sigh of disappointment as he resignedly let out "Well, guess that's out, huh!"
From the corner of his eye, Skipper observed the blonde beauty let out a sigh of relief upon hearing his last comment as they drove on pass the motel and headed out of the airport area. Reaching over with his right hand to grasp Julie's, her pulling away from him had Skipper's devious mind immediately churning. Knowing the area very well, that a rest stop was located a short ways up ahead, he'd then see how resilient she was in rejecting his advances. And when he did pull off into the rest stop area, Skipper loved hearing her frantically telling him "Skipper ………………..we can't ………………….do it again …………………..we don't have time! Greg will be expecting us!"
"Skipper ………………………Skipper …………………….oh, Skipper!" Julie swooned as her husband's best friend pulled her to him and his lips covered hers for a deep passionate kiss. Each night for the last few months, Julie had gone to bed with her husband each night but she lay in bed with the image of her husband's best friend in her mind. Seduced by the handsome jock, violating her marital vows after just four months of marriage, she had done what would have been unthinkable before her meeting of the handsome Skipper Harmon …………………………that of taking a male penis into her mouth and sucking it till it ejaculated and swallowed down the entire load of salty male spend!
A bit over twenty minutes later, as they entered the newlywed's home, Skipper followed Julie as she called out "Honey, look who I've brought home with me!" When his buddy Greg came down the stairs, Skipper observed Julie tiptoe to give her husband a kiss on the lips before advising that she'd start preparing dinner for them. This had Skipper amazed at what had just witnessed, what an innocent and beautiful woman would do to please his every whim no how deviant it was to her senses and morality. And he had not even asked Julie to do it, just merely suggested and commented on how thrilled he'd be in seeing her kissing her husband on their arrival.
It had been a suggestion made just fifteen minutes ago when the lovely young wife was seated in the front passenger seat of her own car leaning over the console, hand still clasped around Skipper's pulsating cock as she swallowed time and time again. When she had pulled away from his then spent cock, with a thread of thick cum connecting her lips to the tip of his still oozing cock, it was then that he had commented "Oh, Julie ……………….you're fantastic!" Hand at the back of her head, he held her firm as he put his other hand over hers, then painted her lips with shiny lip gloss as he commented "God, it'd really make my day to see you kissing Greg when we get to the house!"
That quick episode in the rest area, parking at the far end of the lot where it was deserted, that first touch on the reluctant beauty's had her easily disarmed. And when her expected reluctance was voice, that of "No ………………we can't ……………………the baby ……………………..doctor advised that I should refrain from sex!", applying a slight pressure of his hand on the back of her neck Skipper had then advised "Suck me then! Use those beautiful pink lips like how I taught you this past summer!" At that point, it was obvious that his best friend's wife wanted to please him as she unzipped him pants and reached in to fish out his cock as she bent over to flick her tongue over his sensitive cockhead.
Early the next morning, after a night of beer drinking and reminiscing about old times, it was planned for Greg to drop Skipper off at his home as it was right on the way to Greg's workplace. As Greg took an early morning shower while Julie made some coffee and a light breakfast, it was not just the coffee that his beautiful wife had perking in the kitchen. As the hot brew of coffee began filling the coffee pot, a few feet away at the kitchen table pretty Julie Foster was getting her mouth filled with a hot brew of semen as she knelt between the legs of her husband's best friend. Showered and dressed for work, Greg loved the feel of his beautiful wife's soft pink lips as she gave him a kiss good-morning.
At 9 a.m., Gayle Garvin nervously looked about as she finally located the street address that Skipper Harmon had given to her over the telephone when he had called last week. Suddenly, one of the two garage doors began to rise up, apparently being remotely controlled. Looking upwards, she saw the handsome college jock smiling at her through the open window. 'My, God, what am I doing? Why did I come? Gayle asked of herself as she pulled into the open garage. Once in, the garage door suddenly closed behind of her and a moment later, she observed Skipper outlined in the frame of the side doorway.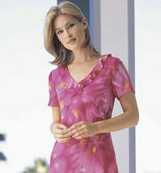 Mrs. Gayle Garvin (see Target #9)
Panting for breath, Gayle realized that Skipper had been expecting her to show up, even when she had told him over the phone "No …………………….I can't ………………..I can't cheat on my husband ………………….again!" She had gone into work, fully intending to spite Skipper for his gall at assuming she'd take off from her job for the opportunity to drop her panties for him. But with her eyes glued to the clock and with it being a slow day at work, realizing that if she left at 8:40 a.m. she could still get there in time, Gayle got one of her co-workers to cover for her. 'The bastard, he knew I'd come!' she trembled as the handsome young man approached and opened the door for her. A moment later, after been given a deep passionate kiss, Gayle swooned "Oh, Skipper! Why can't I say 'no' to you?"
Five minutes later, up in the handsome stud's bachelor's quarters, Gayle swooned once again as she panted out "Oh, Skipper ………………….Skipperrrrrrrrrr!" This time the handsome stud was suckling at her thick pointed nipples, then tonguing and biting at them, evidently not caring if he left telltale bruises in the aftermath. Dress off her shoulders and down her arms, the garment was bunched around her waist with her lacy white bra lying upon he ground. Seconds later, the expert young stud had her dress and panties bunched around her 3" heels. Stepping out of her heels, one by one, Gayle gasped as Skipper easily picked her up in his arms and was taking her to his bed.
Indeed, Skipper knew that she'd show even with her telling him 'no' when he had called her from college to let her know he'd be back for Christmas vacation. Having used the guise of never been to a botanical garden before, he got the lovely soccer mom to give him a private tour after the garden was closed to the public, not telling her that he was only interested in finding a small grassy area. He knew that she had been nervous with a blanket spread out and him bringing a picnic basket, for he knew she'd be feeling that she was doing a no-no, like stepping out on her husband and being on a date. And it was just the atmosphere that Skipper had wanted to create on that day, knowing it'd lead up to his seduction of the beautiful soccer mom.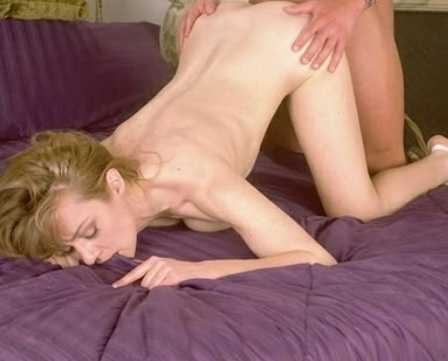 "Oh, Skipperrrrrrrrrrrrr ………………………….ahhhhhhhhhhhhh ………………oh, go slow ……………….ohhhhh, you're so bigggggggggggggggggg!" she pleaded as her slit had obviously tightened up since the last time they had fucked and could no longer accommodate his thickness. Up on all fours, afraid that she'd be screaming out in ecstasy, Gayle bit down into the thick purple bedspread to stifle her shrieks. Once he had her stretched out again, Skipper jackhammered the beauty till she screamed out, just like that day in the botanical garden "Oh, Skipper …………………………..fuck meeeeeeeeeeeeee ………………………..fuck meeeeeeeeeeeeeeeeeeeeeeeeeeeeeeee!" Then she screamed out "Ahhhhhhhhhhhhhhhhhhhhhhhhhhhhhhhhhhhhhhhhhhhhhhh ..........................................God .........................oh, Godddddddddddddddddddddddddddddddddd!" as her orgasm rocked her petite body and Skipper filled her with his hot jizz.
Sitting at her desk in the botanical gardens' office, Gayle closed her eyes as guilt consumed her for what took place that morning. Having told Skipper that she needed to get back to work by 1 p.m., as the co-worker covering for her had an appointment to go to, Gayle had wanted to resist but did not have the willpower as her handsome host gave her a special lunch. It was one that she had never before tasted …………….a hot liquid one, so plentiful that it filled her belly! 'My, God, how could I?' she asked of herself in playing back her servicing her younger lover with her mouth. But Gayle knew that she would do anything to please Skipper, like that of giving him a blowjob, even with his cock just revived after he had sodomized her.
For Skipper, nothing had been definitely planned for that evening as he had to pick his parents up from the airport in the late afternoon, figuring that he'd drop in at the old hangout and meet up with some of his buddies from high school as everyone normally gathered there when back for the holidays. He hoped that his parents would not be too hungry for a big dinner, or didn't have plans for him, that way he could chit chat with them for a bit before heading on out in search for some fun. When the phone rang, his mom was on the line saying that advising that their flight was cancelled due to a snowstorm and they'd be getting in the next day instead. Then Skipper had his night all set up by his mom when she advised "Skipper, can you do me a favor and call Joy Bentford for me and tell her I'll have to cancel out on us going shopping tonight! She was to pick me up at six tonight!"
Nearing six that evening, Joy Bentford was reassured by the proud father of the cute little twin girls, tellng his wife "I'll be fine! They're like cute little angels! I'll be fine alone with them!", as he had let his assistant handle the evening shift at the mall so he could sit them for the night, thereby allowing her to have a relaxing evening out . It was such a relief to have some free time for herself and was it'd be fun to head out to the mall with her best friend for some last minute Christmas shopping and taking in the big sales that just started. Pulling up into the Harmon's driveway, Joy swallowed nervously and heart thumped in her chest upon seeing Skipper Harmon come out of the doorway and walking up to her car to greet her with "Hi, Mrs. Bentford! My mom's not quite ready as yet and said for you to come in for a minutes! There's a nice fire going inside!"
With Skipper opening her door and holding his hand out to her, Joy nervously placed her hand into his, which caused a jolt to course throughout her entire body. She had told herself repeatedly, promised to herself that it would never happen again …………….that she would not succumb to temptation like she had done last Christmas! Having given Skipper Harmon a ride home from the supermarket, she had unwittingly fallen for his ploy in being alone with her by insisting that he help her with unloading of her groceries since he live just a block further down. Taking the frozen food downstairs to where the freezer was locater, the nearby pool table had been where she was seduced and fucked senseless …………………….and upon which cute little twin girls, Kristi and Traci, had been conceived!
Once out of the car, Joy pulled her hand out of his grasp, fearful that a neighbor might notice them holding hands as she certainly did not want any gossip being generated. Having been in the house many a time, especially with Skipper's mother her best friend, Joy felt relief that nothing could happen this time. Entering the house without any fear as Skipper closed the door behind him, Joy thanked him for taking her coat, then walked over to have a seat on the sofa close to the fireplace. Then she was frozen to the chair, trembling and shuddering with fear as Skipper was bending over to nuzzle at her neck and running his hands down her arms. "NO! What are you doing? Your mother might see us!" she uttered in fright.
"Don't worry, Mrs. Bentford! My parents' flight got cancelled due to the snowstorm in the Midwest! They won't be back till tomorrow! We're all alone here!" Skipper advised as he felt the beautiful woman tremble under his touch. "Mr. Bentford home watching the two little girls ………………………..our little babies?" he asked. "Ye …………………yes!" came the reply that served also to confirm what Skipper had suspected all along, that he had knocked her up last Christmas when he had seduced her on the pool table, not once but twice that vacation. Having deftly unzipped the back of her dress and now caressing her soft creamy back, his fingers expertly had her bra clasp undone in seconds, then was pushing the garments off her shoulders. Seconds later, he was cradling her soft but perfectly shaped titties as her stiffening nipples poked up against his palms. "Oh, Skipper ……………………………..we can'tttttttttttttttttttttt!" she moaned.
Joy was totally lost and helpless at this point, shivering in the hands of her best friend's son, the handsome college jock who had seduced her exactly a year ago today and knocked her up in the process. Everything seemed to happen so fast as she was no longer sitting on the sofa and now lying on a soft sheepskin rug before the fireplace as Skipper was pushing her dress and panties down over her hips. Then the thick manhood that she had dreamt off so many times over the past year grazed her pink lips. Reaching up to grasp the thick muscles, Joy flicked her tongue out to tease the bloated cockhead.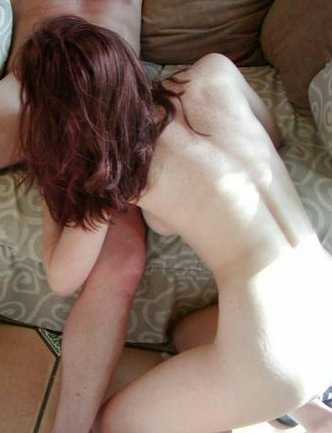 Seconds later, Joy found herself naked except for her high heel shoes with the handsome young stud pushing her thighs apart as now had the bulb like cockhead enveloped between her lips as she wiggled the tip of her tongue into his pisshole. With her thighs having been spread wide and now feeling Skipper's hot breath upon her sex, Joy realized that her handsome young lover was about to introduce her into something new. "Mmmm ....................mmmmmmmmmmm ………………………..mmmmmmmmmmmmmmmmmmmmm!" she mewled out around the thick cock as Skipper clamped his hot mouth down upon her sex and was inserting his thick tongue into her slit as they were now engaged in the classic '69' position.
Following her mind-blowing orgasm, accompanied with by her young lover filling her mouth time and again with his love juices, Joy swallowed nervously as she embraced her handsome lover, still not believing that she had given in so easily once he had touched her. Feeling him move, feeling the thick organ being put into place, Joy shivered as she realized the very possibility that Kristi and Traci might just have a little brother or sister sharing their birthday as her handsome lover was not using any protective condom. "Oh, Skipper ………………………..you're so bigggggggggggg!" she panted as her lover entered her, stretching her tightened slit so that it'd accommodate him once again.
Rushing home as it was approaching 10 p.m., having told her husband that she'd be home by then since the mall was scheduled to close at nine that night and it was a mere twenty minute drive if traffic was heavy. Squeezing her thighs tightly together, Joy could feel the slickness of her cunny as well as the dampness in the crotch of her panties from the leakage of the overflow from her well-filled pussy. The thought of douching out her young lover's potent sperm entered her mind, but then Joy dismissed it as that might deprive Kristi and Traci of possibly having a little baby brother or sister, especially considering the fact that this was her most fertile period of the month. But while lying in in bed that night, still wide awake while her husband was fast asleep, Joy trembled with nervousness as the possibility then dawned upon her "Skipper got me knocked up with the twins ...............................what if that happens again .......................and it results in another set of twins? I remember reading about this ................where there are twins somewhere in the family line ....................it skips a generation! I have twin uncles on my mom's side! I should ask Skipper if he has twin uncles or aunts in his family line!" Not having douched, cunny still filled with her young lover's thick spunk, Joy squeezed her thighs together at the hope that "Maybe it'll be twin little boys this time!" Then she wondered "If I should get pregnant with twins again, will Phil become suspicious? I don't think there's any twins on either side of his family tree!" Clasping her thighs together once again, only this time for the purpose of not letting any of her young lover's potent baby juice from escaping her well-fucked twat.

That next morning, Skipper looked out of his window and pressed the remote to open the garage door upon seeing the car turn into his driveway, then went downstairs to greet the lovely Mrs. Jill Hampton who had also returned to her hometown for the holidays. And according to the newscast that he had watched when she had indicated her holiday plans on the air, she was bringing her ……………….correction ………………'their' year old daughter to get to know her grandparents! The beautiful newscaster had nervously returned his call that he had made to the station during the newscast, leaving a message that he had called. And as expected, she had responded with "No, I won't meet with you! I ……………………I had too much too drink that night!" "Ohhhh, I've been dreaming of you all this time ………… how fantastic it was when we made love ………………..at the 'Horny Toad Motel'! You remember that night, don't you?"
'Remember that night? How can I ever forget that night?' were the questions nagging her throughout the past week and her trip with little Kristi to see the baby's grandparents for the holidays. It was a night she'd never forget in meeting the handsome college jock to do an interview with him on the topic of football, but she had really been driven by her investigation of the baby boom in her hometown and was narrowing down her investigation to the very same football star. That 'special' house drink that his bartender friend had served up obviously had been spike, getting her guard down and allowed that handsome jock to seduce her in the shabby motel room.
And in never having cheated on her husband ever before, it had been just punishment for Jill in discovering six weeks later that her indiscretion had left her pregnant. With her on the nightly news, there was no denying her pregnancy to the viewers in that last month before little Kristi was borne. Shortly after the baby's birth, the 'father' of her baby acknowledged his feat by sending a gift for the baby, a little stuffed bear wearing his football jersey and number embroidered upon it. Indeed her suspicions had been correct, having seen similar stuffed bears with that same jersey in several cribs and playpens, with she herself getting seduced and knocked up by the handsome college jock.
Though Skipper had not threatened her in any way at all, Jill's mind became filled with worry if she did not show up at the address he had given to her, with horrible consequences conjured up in her mind should she not go there. Having covered various news stories involving child/parental rights recently were the cause for her mental anguish, her worry came in 'What if he demands joint custody? What if he demands knowing if he's the father by requesting a DNA test through the courts? That'll certainly end my marriage as it'll become evident that I was unfaithful!' 'I need to go there, to meet and talk to him, just to make sure my worries are for naught!' she concluded.
Skipper was rather surprised to see the beautiful newscaster nearly in tears when he opened the door for her. Holding the door open for her as she got out of the car, he saw the tears begin to roll down her cheeks as she began to stammer out "Please, Skipper …………………..I beg you ……………………please don't ruin my marriage …………………I can't let my husband find out that he's not the father of our child!" "Hey, there's no way I'd ever do that to you, Jill! It's just that I've dreamt of you so much since that night that I just wanted to see you again!" he advised, which immediately disarmed the now sobbing beauty as he moved towards her to embrace her.
"Oh, Skipper, thank you ………………..thank you!" Jill panted out in the comfort of the handsome college jock as he held her close and stroked her back. Defenses now down, Jill shivered and trembled as the handsome Skipper Harmon tilted her head up and then he was kissing her ………………..……..and she was returning his kiss passionately! Before Jill could gather herself and think rationally once again, she found herself being led by he hand up the stairs and entering the plush bachelor pad of her child's handsome father. Taken into his strong muscular arms once again for another passionate kiss, all resolve was now lost.
Winter coat removed and lying upon the carpet, Skipper slipped his tongue between the beauty's pink lips and a passionate French kiss then ensued as the newscaster's pointed tongue dallied with his. As her trim arms embraced him, Skipper was expertly easing down the long zipper at the back of her blue dress. "Oh, Skipper ………………….ah ……………………ahhhhhhhhhhhhhhhhhhhhh!" came the beauty's moan as he had moved down to take a tender pink nipple into his mouth. As her hands were now clasping the back of his head, Skipper moved over to take the twin into his hungry mouth and immediately felt it swell and harden as he teased it with his talented tongue, which he soon would have wiggling up her tight little snatch.
Moments later, Jill's silky blonde hair was whipping from side to side on the handsome jock's large king-sized bed as she screamed out "Skipperrrrrrrrrrrrrrrrrrrrrrrrrrrrrrrrrrr ………………………oh, Skipperrrrrrrrrrrrrrrrrrrrrrrrrrrrrrrrrrrrrrrrrrr! Oh, Godddddd ……………………I'm cumminggggggggggggggggggggggggggggggggggggggggg!" Reaching down, clasping the back of her young lover's head, her toes curled as she pressed down the balls of her feet into the mattress as she arched up into his slurping mouth. Eaten out to a wild abandoned orgasm, she had feed Skipper her love juices which he seemed to thoroughly enjoy lapping up.
With the sheer pleasure that Skipper had just given her, Jill was not about to deny the handsome young man in any way as moved up atop of her. Reaching down between their bodies, her trim fingers grasped the hot throbbing muscle that was so thick that her fingers could not fully encircle it. As she moved it up and down to trace her pulsating slit, Jill shivered and trembled as the thick muscle pushed forward to become a part of her. "Oh, Skipper …………………..fuck me ……………………fuck meeeeeeeeeeee! Oh, yes ……………………….yessssssssssssssssssssss!" she screamed out as her handsome young lover boned her good, skewering her thoroughly as his swollen balls were felt bouncing off her ass.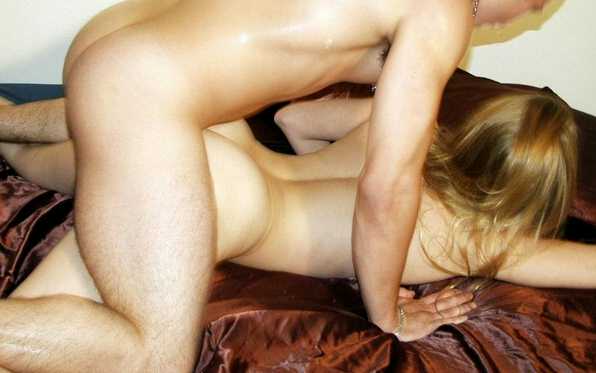 At noon, as Jill hurriedly drove towards her parents home to meet up them as plans had been made for all of them to go out to lunch, her body still tingling from the fantastic sensations of lovemaking with the handsome Skipper Harmon. Squeezing her thighs together, trying to keep her lover's semen from overflowing her well-fucked quim, Jill thought of what Skipper had asked of her in their embrace before she had gotten into her car, that of "Come on over tomorrow night! Have Christmas dinner with me! I want to spend the entire night with you!" The thought of spending the entire night with Skipper had her tingling and dreaming up an excuse that she had been invited over to a Christmas party at her friend's and would probably spend the night, not worried of her young daughter in seeing how quickly she had bonded with her grandparents. With it already arranged for her husband to call her cellphone when his flight arrived, Jill rationalized that it'd be five minutes quicker the airport from Skipper's pad.
Several miles away, in the home of Vern and Vicki Grayson, the lovely wife and mother of two pondered if she indeed go through with her plans for that evening. 'Do I dare? I've been able to keep my resolve not to see him for so long! I can't give up now!' Vicki told herself. Then her thoughts drifted back to two summers ago, to that fateful night when she had stopped at the store to buy pastries to take back home with her. Surprised to bump into her son's young soccer coach who was also there to buy some doughnuts, she had felt like a young schoolgirl when she joined the handsome college jock for some coffee. Then, having learned that he had walked to the store, Vicki had offered to give him a ride home.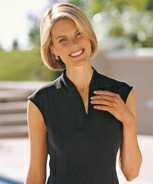 Mrs. Vicki Grayson (see Target #8)
Vicki naturally turned down the invitation to join him up in his bachelor's pad for a nightcap, knowing that her accepting such an invitation was just inviting disaster. But when asked to give her womanly opinion as how to fix up his bachelor's pad, how could she refuse the request from the handsome young man who coached her son. Closing her eyes, Vicki's mind went back to that evening, that night up in Skipper Harmon's bachelor pad. She shivered in recalling how she had wrapped her arms and legs around Skipper once he had entered her, how he had whispered in her ear "I'm going to make you a Mommy again, Mrs. Grayson ………………………..I'm going to knock you up before the end of summer!"
Throughout that summer, Vicki had always felt guilty yet excited in the way Skipper called her by her marital name when fucking her. And she knew that the young stud got turned on too, for each time he called her 'Mrs. Grayson', she literally felt that extra twitch of his cock deep within her. She couldn't believe it excited it got her too, constantly being reminded of the fact that she was married and that she was cheating on her husband. It was a wicked sense of pleasure in having a handsome young stud calling her 'Mrs. Grayson' as he fucked her with his thick cock, then yelling out "Cumming …………..cumming in you, Mrs. Graysonnnnnnnnn!"
That extra-marital affair throughout that summer had indeed seen the words of son's soccer coach come true, for shortly after he left to go back to college, Vicki found herself knocked up with his child. That Christmas, a bit over five months pregnant then, Vicki was racked with guilt and refused to meet her young lover responsible for her condition. The same rejection was made again in early summer when he had called just when their little baby was sucking the nourishing milk from her breast. And again the same rejection was made last Christmas, although she dreamt constantly of her child's handsome father, recalling how fantastic it was to get fucked by someone who knew how to use the cock between his legs.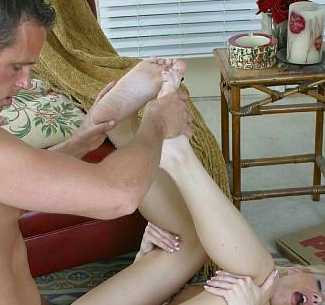 As for Skipper, he was really looking forward to that evening after the long period of rejection by the lovely Mrs. Vicki Grayson. He certainly recalled that summer, for his being at the shop when she showed up and his about to walk home from there had not been a coincidence, just a well planned scheme to get into the beautiful wife's tight little panties. Closing his eyes, thinking back to the fun time in the sack with that sexy long-legged beauty, he just loved hearing her chant "Fuck me, Skipper ……………yes ………………yes ………….………..fuck me …………………….fuck me good!" He loved feeling up her long flawless legs, loved to place his palms on her soft pink soles and push her legs back and bend her in two, then later to feeling her toes curling as she convulsed in a wild orgasm as he simultaneously ejaculated into her fertile womb. 'Can't be any better way in spending Christmas eve!' he thought.
After picking his parents up from the airport that afternoon, as they had managed to get on flight going standby, he then got a call from the lovely Mrs. Bentford. His mother's best friend advised that her husband was taking the boys snowmobiling as part of their Christmas present, leaving her alone with the baby, inviting him over on Christmas morning for a game of pool. Skipper smiled, knowing full well that she'd rack his balls on that downstairs pool table again. And he intended on showing her how good he still was in stroking his cue stick. He figured that with the baby sleeping soundly in the crib upstairs, a baby monitor on the pool table would tell them when to take a break.
This holiday vacation had sure turned out great thus far and Skipper certainly planned on making the most for the remaining days. One thing for sure, he certainly intended on bringing in the New Year's with a big bang!


End of Story (Till Skipper has time to relay the rest of his vacation!)