Target: Beautiful Married Women - XIV
(m/f, cons)
by
Black Demon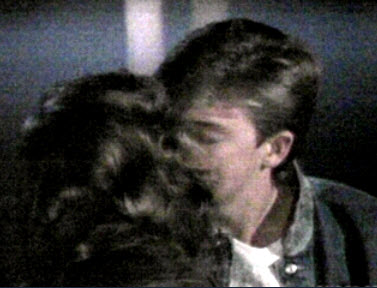 ______________________________________________
Standard Disclaimer!
This is a fictional story intended for Adults only!
______________________________________________
************ ***********
Note: The story below is a story in itself. However, it is also a direct continuation of the
earlier stories entitled: 'Target: Beautiful Married Women – 1 thru 13'
************ ***********
Asked if he'd mind running a summer soccer camp for all the young six and seven year olds before the summer league began, as the director wanted to get the kids started off being trained in the proper fundamentals of the game, Skipper at first feigned some reluctance due to the young age group. But in his devious mind, younger kids would generally be transformed into meaning that the mothers of the children would also be of a younger age bracket than that of the ten year olds that he coached previously. 'Young kids 6 to 7 years old, if they're first-borns, that'd have the pretty mommy in the 28-30 year old bracket!' Skipper figured.
Listening to the details of the planned summer camp and youth soccer league, it would be coed teams in view of the young age group and that there'd be just enough players to have six teams put together, where each team would play eight at a time and have one substitute. And what Skipper liked most was that the director would be leaving it up to him as to the placement of each child to have each team equally skilled. Skipper smiled to himself, knowing for certain that the team that he coached would certainly be unequalled in one category, the one that counted most of all …………………..that all the players' mothers would be young and beautiful!
With only two months of the summer to enjoy before heading on back to football camp in August, Skipper had his work cut out for him, especially if he was to achieve the high goal that he had established for himself …………………..that of bedding each and every one of the team's beautiful mothers! Having planned things well in advance while still at college, Skipper planned on personally greeting each player and the child's parent at the beginning of the clinic, where he'd then make his qualified assessment as to whether that particular player would be on his team or that of another. Skills had nothing to do with it, just how pretty the mom was and how she his nuts churning!
With his lofty goal set, Skipper would have to bring to bear the use the full use of his expertise is assessing the female gender, knowing he'd have to let go of some of the desired young married beauties he'd come across if they appeared just too true-blue to their hubbies and definitely committed to remaining faithful to their marital vows. For those beauties he'd let escape during the hectic summer schedule, Skipper would make note to look a couple of them up when he got back on Christmas vacation. Expertise or just intuition with the opposite sex, Skipper had the uncanny ability to sniff out a hot juicy pussy, even if the bitch had never before been unfaithful to her husband.
On the first day of the clinic, Skipper got there an hour early, hoping to start his assessment of the situation even before the clinic began. Setting up the field area with cones to dribble the ball around and showing the players how to control it with their feet, he then had his chart ready with all of the players enrolled. In a separate folder, he had it set up alphabetically as to the registration sheets for each player, which contained the parents' information and emergency contact numbers. Helping to design the player's form ahead of time, Skipper had asked for the name of each parent's employer and business number, along with cellphone numbers – just in case of an 'emergency'! But Skipper was only interested in the name of an employer for those of the chosen players' mothers, thereby allowing for an 'accidental' bumping into and happening to meet the desired mother of a player away from the soccer field.
A half hour later, four players had arrived, one accompanied by both parents and the three others by just their mothers. But as luck would have it, the loveliest one of all was with her damned hubby, with two of the others fairly attractive but not making the grade for Skipper's special team. One by one, he first approached the three players accompanied by their mothers and check off their names on the pretence of taking roll of those attending the clinic. And proceeding in going up to the married couple, Skipper shook hands with Ben Rutledge, who introduced him to his beautiful wife Melanie and then their daughter Ally.
"Ben Rutledge ………………gosh, your name sure sounds awfully familiar!" Skipper advised. The rather handsome and well-built father smiled, then chuckled out "I was five/six years ahead of you in high school! Guess you may have heard my name mentioned during your sophomore year ………………….after you broke all the records that took me four whole years to set during my stint as quarterback! Man, everything that had my name on quickly got replaced by yours at the high school!" The lovely Mrs. Rutledge then chimed in "We're all from the same alma mater, Skipper! Those were the fun days! Ben was playing football and I was busy in cheerleading ………..and of course cheering for Ben and the guys to score a touchdown! Some day, Ally will be going there too!"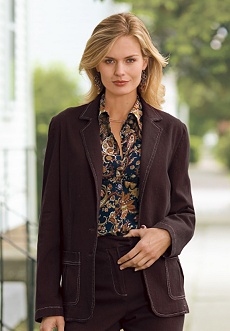 It was then that Skipper recalled Melanie Rutledge, back when her maiden name was Melanie Harper, the head high school cheerleader that he had ogled from the stands. With the ten year lapse in time, the beautiful blonde cheerleader had matured into a beautiful wife and mother, Skipper had not recognized the beauty that he had wanked off to many a night just before beginning his teenage years. At the age of twelve, with his hormones kicking in, Skipper would go to the high school football games to observe and learn what he could to take back to his Pop Warner football team. But whenever the cheerleaders were doing a routine, his eyes were focused on the blonde cheerleader leading the group, along with the brunette on her right and redhead on her left, hoping that he'd get a glimpse of their trim long sexy legs whenever they did a twirl.
Nuts churning in his pants, cock throbbing and building itself up to a full blown hardon, Skipper's other head began thinking and wanted to tell the former quarterback that 'Bet your sexy blonde wife is still cheering you on when you're giving it to her in bed! But I'm soon going to have my name replacing yours there too! Your beautiful blonde wife will soon be calling my name out when I show her what fucking really is all about!' Then Skipper chuckled to himself as he thought 'Don't worry, I'll allow your name to be put on one record book permanently ………………………..that one being the birth certificate of your next kid, where it'll state the father's name as Ben Rutledge, even if it ain't your's, heh, heh!'
For Melanie Rutledge, she hadn't felt this type of trembling and nervousness since her days back in high school. Young and promiscuous during her junior high and first three years of high school, Melanie had been a bit wild then till she and Ben had become an item. High school sweethearts from the end of their junior year, off to college together, then they had gotten married to one another following their college graduation. Maturing a lot since then, pregnant and giving birth to little Ally, Ben had been the only man in Melanie's life since she had turned seventeen. So why was her heart thumping madly in her chest, with her breathing shallow, upon shaking hands in greeting Ally's young and very handsome soccer coach?
For Skipper, he could sense the beautiful wife and mother's nervousness during the greeting, and he deliberately held her hand an extra couple of seconds as she was about to withdraw her hand from their handshake. Looking into her eyes when she had looked up at him as he held her hand that extra second or so, his smile had communicated to her of his intention that wanted to get to know her better ………………….quite intimately, in fact! And when she had walked over to her daughter, the nervous second glance over towards him, then her turning quickly away when their eyes met once again, was all the communication Skipper needed in telling the beautiful bitch that he wanted to get into her panties.
Relief set in for Melanie upon the arrival of Shelly Moore and daughter Kristin, along with Cori Anderson and her son Ryan. With her husband Ben making the introductions, Melanie breathed a sigh of relief as it was obvious to her that the handsome college jock and soccer coach had the same interest in Shelly and Cori as he had in her. Eyes instinctively glancing downward, Melanie swore that she observed the confident jock's cock give a twitch under the confines of his shorts and jockeys. Wanting to deflect the handsome jock's attention permanently away from her, Melanie added in that "Both Shelly and Cori were with me on the same cheerleading squad in high school!"
Skipper could hardly hold back his excitement, for Mrs. Shelly Moore was the brunette and Mrs. Cori Anderson the redhead that he had eyed up at the football games along with Mrs. Rutledge. And upon hearing Mrs. Moore comment of hoping that they might get lucky on have their kids on the same team during the summer, Skipper quickly advised that he'd do what he could to accommodate them. Having eyed up these three beauties when he was an adolescent, Skipper thought 'Damn, that was back when I was only twelve! Guess that's when I've always dreamt of and loved making it 'older' women! Who'd have thought ……………………….a whole nine to years later after fantasizing about these hot high school cheerleaders …………………………….and now the time has come!'

As the flow of youngsters and accompanying parents increased, Skipper checked them off on the list and made his notations, with a number and star for rating purpose and various symbols such as B = Blonde; Br = Brunette; and R= Redhead. Also, due to his lofty goal for that summer, Skipper also had to establish some guidelines as to quickly marking his initial assessment as to the chances of succeeding in getting into the beautiful bitch's panties before heading on back to college. But still he had some time to finalize his picks as that need not be done until the end of the clinic and dividing up the players into teams.
Later that night, Skipper went over the notes he had taken earlier that day while at the soccer field. After each player's name were the notes he had taken, his notes and symbols that described that the mother. In player Ally Rutledge's example, just after the child's name were the symbols he had placed there for his notes on the lovely Mrs. Melanie Rutledge, which read 5*55BL118Y and which could be deciphered as meaning the child's mother was a 5 star blonde of about 118 lbs. and a definitely a 'yes' to be on his MILF (Mothers I'd Like to Fuck) roster. Having met the beauty who was married to a predecessor of his at the high school quarterback position, the guy whose records he had shattered, Skipper was now intent on taking another thing away from him ……….his beautiful blonde wife!
The next afternoon, with the early arrival of the beautiful Mrs. Rutledge and her daughter, Skipper observed that this time Mr. Rutledge was not in attendance. Skipper had a feeling that he had made an impression on the former head cheerleader, especially in seeing how shy the little girl was and rather timid when it came to kicking the soccer ball around. He learned that Mr. Rutledge had taken a few hours off the day before as he wanted to get his daughter involved with sports. But Skipper definitely had the feeling that the lovely wife had come early for reasons other than what Mrs. Rutledge relayed about her little girl being excited about getting to the field early that day and wanted to make it to the field right from the summer fun program. Cock twitching under his shorts, Skipper assessed that the sexy blonde beauty was just ripe for him to hit on.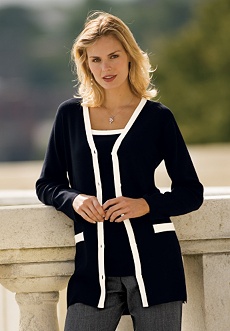 Having checked on the Mrs. Melanie Rutledge the night before, the player's information sheet showed that the lovely mother was a flight attendant for Mid-Atlantic Airways, Skipper figured it was the appropriate occupation for the beauty. Having never fucked a beautiful flight attendant before, the prospect of her being the first conquest certainly gave him a hardon, causing Skipper to chuckle 'Sure would like to get into the Mile High Club with the likes of her!' Checking the 'people finder' section on the internet, he typed in her name and address and her birth date popped up to indicate that the lovely wife and mother was twenty-nine years of age. With her two friends being in the same class in high school, Skipper concluded that they two would be of the same age as the blonde beauty.
The next day, the little Rutledge girl had come to the clinic with Shelly Moore and her daughter, causing Skipper to wonder as to the whereabouts of the lovely flight attendant. As the kids kicked soccer balls around, Skipper asked the little girl "Is your Mommy working today?" And he basically got all the information from the response "Yes, but she'll be coming back home tomorrow morning and will be bringing me to practice after summer fun!" "Oh, do you know where your Mommy flew off to?" he inquired, though not expecting the young child to know. "She went to Atlanta!" came the unexpected response.
Making the rounds that afternoon, in paying attention to Melanie's two hot friends and indicating he'd try to place their three children on the same team, Skipper started laying the ground work to achieve his summer's goal. But so as not to offend any of the parents by ignoring them, along with trying to make an evaluation for the selection of his own team players, Skipper was certain to make the rounds and chat with all the parents. Of course, he did linger a bit longer with the hot sexy mothers that interested him. Making his notes, Skipper had added another player to his team, a young boy with little talent …………but he was only interested in the pretty mother's talents ……………………in bed!
With one of his friends working in security at the airport, a quick phone call that night told Skipper that all airline personnel used the 'employee' parking lot as the rates were much lower than that of the overnight public parking lots. And with the blonde beauty coming back from Atlanta on Mid-Atlantic Airways, a check of the flight schedules on the internet told Skipper that Mrs. Rutledge's flight would be arriving at 8:45 a.m. the next morning. As this it a mid-sized airport serving the city, and with Skipper having noted that Mrs. Rutledge had driven up in a new white 'beamer', it would not be too difficult in seeing her car come out of the employee parking lot after her flight came in.
Far away from home, resting up in her Atlanta hotel room that night, Melanie Rutledge breathed a sigh of relief in having been scheduled to work that day. The past two days had her feeling giddy and acting like a young high school girl gone boy crazy over a handsome young jock. That was just the type of feeling that handsome Skipper Harmon had upon her, even though she was in love with her handsome husband and had never before entertained the thought of being untrue to him. Closing her eyes and in considering the time difference, it would be time that her daughter's soccer clinic would be getting done. She could picture her daughter trying to dribble the soccer ball, then she shivered as the image in her mind changed to that of her daughter's young and handsome soccer coach. Exhaling a sigh of relief, Melanie shivered at the effect of Skipper Harmon's image in her mind had upon her.
Sipping on her third glass of wine, wanting to get herself wasted, Melanie did a lot of soul searching and realized that it was just that the handsome young jock reminded her of the fun carefree days that seemed so long ago. In just that five to six years of when she had been that age, so much more responsibilities had been heaped upon her with so much expected of her. Employment, marriage, a child, buying a home had seemed to come right after one another and it seemed as if maturity had been suddenly slammed upon her rather than slowly getting accustomed to being a real grown-up. But now Melanie did make a very mature decision and solemnly vowed that her marriage was certainly worth more than jeopardizing and throwing away for a fling with a young handsome stud just to make her feel young once again.
With one of her co-workers earlier having inquired if she wanted to take on some her flights during the summer, as the gal planned on vacationing with her husband on the Riviera for six weeks, Melanie planned on keeping herself busy by flying more as a means of controlling herself. She planned on asking her neighbor to pick her daughter up from summer fun and dropping her off at the soccer clinic as the neighbor's son was also attending it. That would certainly eliminate any further close contact with the handsome young stud and keep her marital vows intact. With Skipper Harmon's presence making her all weak-kneed and giddy each time, Melanie felt that this had to be done and she'd tell her husband that she was doing it as her co-worker was desperately in need to find someone to cover for her. Breathing a big sigh of relief as she headed out to board her plane, Melanie felt that her resolution and plans put into action would preserve her marital vows.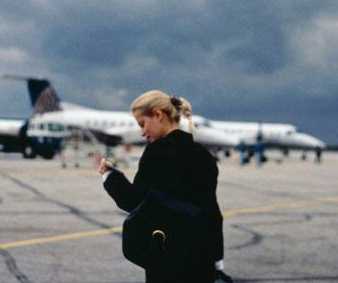 Arriving back from Atlanta, after having made her resolution to keep away from the likes of Skipper Harmon, Melanie got off the shuttle bus and into her car parked in the employees' lot. She had called her neighbor late at night from Atlanta and arranged to immediately start having her daughter picked up from the summer fun program and taken to the soccer clinic on a regular basis from that day on. On the drive home, Melanie pulled into the parking lot of her favorite Expresso House and got out to order herself a latte. As she stood in line, wondering if she should order a fudge brownie, Melanie was startled by the deep masculine voice behind of greeting her with "Mrs. Rutledge ……………..good morning!"
Turning back towards that familiar voice, Melanie sucked in her breath as she gazed at her daughter's handsome young soccer coach, the young jock who was the nemesis that currently threatened the core of her marriage. All of her planning and the resolve established in her mind from the night before suddenly crumbled and came crashing down about her. Everything seemed to be a complete blur from that point on in the Expresso House. Moments later, she was seated off in the corner sipping at her latte while gazing at the handsome young hunk seated across from her. As she panted for breath, Melanie did not retain any of the trivial conversation that they were having, as she stared at her left hand that was frozen upon the table while the brazen young stud caressed her manicured fingers.
For Skipper, in seeing his beautiful prey panting for breath as he now brazenly began fingering her diamond ring and wedding band, he knew that his unexpected presence at the coffee shop had totally caught her off guard and thus had her completely disarmed. With the trembling wife not pulling her hand away from his caressing fingers, he continued toying with her rings, then deliberately turned her diamond ring about so that the sparkling diamond was facing the wrong way and no longer visible atop of her ring finger. It was something that a man would normally not do while talking to another man's wife, but it was Skipper's unspoken way of telling her that he knew very much that he knew very well that she was a married woman and he wanted to bed her!
A half hour later, not far from the Expresso House, the cunny jock's bachelor pad above the garage again became the scene of another set of marital vows to crumble. "Oh …………………….oh …………………….ahhh ……………………….ahhh ……………………………owwwwwwwwwwww!" Melanie cried out as the handsome hunk treated her like a bitch in heat, which was an exact description of what she really was at that moment. Wild and rebellious in her high school days, quite sexually promiscuous, she had always had the handsome studs at her beck and call. But Melanie had rid herself of her naught traits once she went on to college, then had transformed herself into quite a respectable woman, marrying her steady beau from her senior year in high school. Getting married and becoming a mother, Melanie had come to be looked upon as an idol among her peers, especially having shed her wild teenage years.
Naked upon the mattress, up on all fours with knees spread wide, Melanie was reliving the wild days of her teenage years as the handsome young stud behind of her fucked her like a bitch in heat. Nearly ten years had passed since those high school days, her resolve remaining true to her marital vows since marriage and being faithful to her husband for all that time, only to crumble so quickly upon that unexpected meeting at the coffee shop. The young stud had blatantly toyed with her diamond and wedding rings at the table, and now the bastard was blatantly thumbing her swollen nipples as he crudely taunted "Trying to play that faithful wife and doting mother, weren't you, Mrs. Rutledge? But I saw that look in your eyes and knew you were hot to trot!"
Eyes closed as she bit her bottom lip, the thick cock rapidly fucking in and out of her felt so unbelievably good, all but for the arrogant bastard's taunting. "You went home that first day of the clinic and dreamt of me fucking you, didn't you? Tell me, Mrs. Rutledge! Tell me you wanted to feel my cock sliding up that horny cunt of yours like it is now!" the confident young bastard taunted as he stroked up into her, keeping his fuckstick buried up to the hilt and twitching his mighty muscle in her. As she wiggled her butt to try to stimulate the young stud back into action, the bastard kept asking "Tell me what you want me to do to you, Mrs. Rutledge!" Clutching desperately at the bedspread, Melanie hissed "Just shut up and fuck me ……………you damn bastard!"
Cupping her softy creamy titties, rubbing his palms in circular fashion against the tips of her budding nipples, Skipper had the sweet bitch panting in heat. "Beg me, Mrs. Rutledge! Beg me to fuck you like the bitch you really are!" he demanded of her. "You bastard! Fuck me, damn you!" she hissed back at him. But in holding back on her, a moment later the desperate beauty panted out "You win! You win! I'm just a hot bitch and I want you to fuck me like one!" Grasping her trim hips, he slammed up into the bitch hard, causing her to cry out at first and then pant for him to "Fuck me! Oh, fuck me hard! Yes, yes ……………..give it me ………………………fuck me like a bitch ………………..fuck me like bitch I really am!"
Gripping her trim waist firmly, Skipper slammed it home time and time again, burying his lengthy shaft to the hilt as his balls slapped at the bottom of her soft curvy ass. Then Skipper threatened her with "Want me to stop again, Mrs. Rutledge?" "No! No! Don't stop! Please don't stop!" came the quick response. "Then tell me, am I better than Ben? Am I better than your hubby in bed?" he asked. "Yes! Yes! So much better! So much better ……………..bigger ……………and longer!" she panted out in reply. With the hot little beauty already primed, he humped at her at jackhammer pace and had her quivering in the throes of her first orgasm in no time as she panted out "Yes …………………yes ……………………..oh, yesssssssssssssssssssssssssssssss!"
His rock solid cock now began slipping in and out of the quivering wife with ease as her love juices provided a thick layer of lubricant for the fuck. As the married beauty collapsed face forward onto the bed, Skipper slipped his cock out of her and flipped her onto her back. Spreading her long sexy legs, Skipper then shuffled to feast on her golden beaver. Promiscuous in her high school days, Melanie had given head and fucked up a storm back then, but never before had her pussy been eaten out. This was a first for the beauty who had since transformed into the faithful wife and loving mother. Feet planted on the bed, hips arched up high with trim fingers entwined in her young lover's hair, Melanie squealed "Oh, Goddddddddd …………………..…..yes …………………..….eat me …………………………eat me ……………………ahhhhhhhhhhhhhhhhhhhhh ………………….ohhhhhhhhhhhhhhhhhhhhhhhhhhhhhhhhhhhhhh, Godddddddddddd!"
With the beautiful blonde wife of the former high school jock panting as she lay upon his bed, Skipper fisted his cock a bit to get it up to prime-time status, then knelt down upon the mattress and shuffled up into position. He knew that the once faithful wife was his for the taking as she lifted her legs up and spread them wide for him, then her manicured fingers reached down between their bodies to grasp his manhood and pull him to her. "Ohhhhhhhhhhhhhhhhhhhhhhh, God ………………………yes ……………………fuck me ……………………………fuck meeeeeeeeeeeeeeeeeeeeeeeeeeeeeeee!" came her desperate cries as he held himself at her entrance before knifing through her buttery slit.
Feeling her sexy legs wrapping around him tightly and the way she was pulling him to her, Skipper knew that she wanted a good hard fucking an that was just what he was going to give her. If he read her right, Skipper knew that she'd be guilt-ridden from this tryst once she went on home to hubby and would try her best to keep away from him from then – for awhile at least! So much the better as that would then allow him to concentrate on the other lovely mothers of the players selected for the team that he'd be coaching. But he knew full well that this hot sexy bitch was his for the taking any time that he wanted over the summer or whenever he made a move on her.
To seal the deal, Skipper grasped her trim hips firmly then quickly built up steam to have his thick cock pistoning in and out of the delirious beauty at jackhammer speed. "Ah …………….ah ……………ah ………………ah …………….ah ……………ah ………………ah …………….ah ……………ah ………………ah!" came her whimpers each time he thrust back into her juicy slit. "Oh, God ……………………..I'm cummmingggggggggggggggggggggggggg!" came her wail as another mind-blowing orgasm rocked her sexy body. This time, Skipper popped his nuts and unleashed a torrent of his hot potent jizz in the beautiful wife's fertile womb.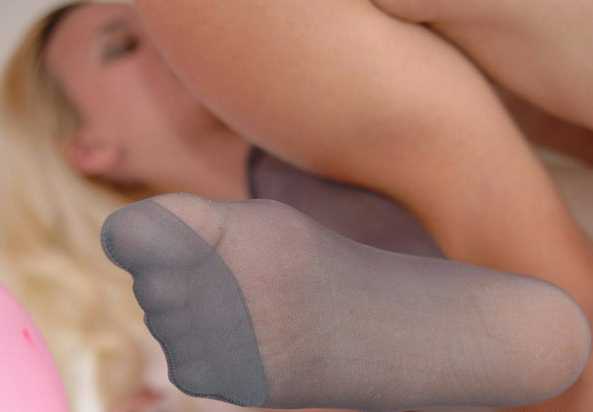 That night, as she lay in bed next to her snoring husband, Melanie felt so stupid and used as she played back the events of that day. In high school and college, she had proven herself to be no dummy and had quite decent grades in averaging over a 3.1 GPA. But now Melanie realized just how the handsome young stud had played her for a fool and how easily he had charmed his way into her panties. The stereotypes of 'blonde bimbo' and 'dumb blonde' certainly hit home now! Melanie chastised herself 'How could you be so stupid? He played you for a fool and you fell for it hook, line and sinker!' But one thing she had to admit to herself was that 'He sure gave you more than you bargained for! I can't believe it ………………six straight hours of sucking and fucking!'
In playing back the morning events to herself, Melanie certainly felt like the stereotyped 'blonde bimbo' in realizing just how she had been hoodwinked into accompanying Skipper Harmon to his pad. First in offering him a ride home, followed by allowing him to drive as he seemed so impressed with her car, then she had been caught totally by surprise when the garage door rose as they pulled up into the driveway. Engine turned off as the garage door came down behind them, Melanie had then found herself pulled into the arms of the confident young stud. Moments later, she had found herself in his bachelor's pad with her marital vows soon coming to an end.
It indeed had been more than what Melanie had bargained for, with the young stud introducing her into sexual activity never before engaged in, that of being sodomized when he got her up on all fours. It was after hours of numerous mind-blowing orgasms, when she was in no way going to deny her young lover of any sexual pleasures that he desired of her body. Turned over onto all fours once again, Melanie had thought that the stud wanted to mount her like a bitch in heat as he had done earlier. But with her arms pulled out from under her, she fell face first into the fluffy pillow as her ass was pulled upwards. Only then, upon feeling the bloated cockhead knocking at her backdoor, did she realize Skipper's intent to buttfuck her.
Biting down into the pillow, her squeals of pains were squelched as she gave her virgin ass up to the young stud. "Nnnnnnnnnnnnnnnnn …………………..nnnnnnnnnnnnnnn ……………..nnnnnnnnnnnnnnnnnnnnnnnn!" came her muffled squeals as Melanie perspired profusely as Skipper's thick dong reamed her out good. And when Skipper had obtained his pleasure by giving her an enema, his hot semen served as a soothing balm over her torn rectum. 'Bastard!' she cussed to herself in recalling how the arrogant bastard had then tapped her on the ass just before declaring "Your beautiful ass is mine from now, Mrs. Rutledge!"
After showering in the bachelor's pad, Skipper coming in there to supposedly wash her back, it naturally ended with Melanie on her knees giving her young lover's cock a tongue bath. With the hot shower spray beading down upon her back, her young lover then gave her face a hot stick shower as his pisshole flared wide and sticky semen sprayed her face. Capping the spraying showerhead with her lips, Melanie swallowed once, then again as the young stud's cock kept oozing out more goodies for her to eat. Tears formed in her eyes as she thought back to that event, feeling so cheap as she recalled the bastard calling out "Eat it, Mrs. Rutledge! Eat my hot cum! Eat it, whore!"
Treated like a whore, even called one by the young bastard, Melanie knew that she indeed had behaved like a slutty whore. And even upon realizing how Skipper had treated her like a slut, if accosted by the handsome stud in the future, Melanie knew that she'd once again give in to the young bastard for she merely turned to putty in his arms. She had later come to realize just how fully duped she had been when she was about to leave Skipper's pad, with the young stud telling her to give him a ride back to the coffee shop where they had met. After doing so, Melanie discovered that the bastard had in fact driven there and the story of his jogging to the coffee shop had just been a ruse to seduce her. 'He didn't happen to be there accidentally! The bastard evidently followed me there and concocted up that damn story! Which if fell for hook, line and sinker!' she realized.
Melanie's resolve in not going to any more of the clinics and then the team practices, having her neighbor pick up Ally worked quite well, as she was determined to keep her one indiscretion that summer as the sole flaw in her marital vows. Attending only the actual league games with her husband had not only served to quell the temptation but also to eliminate the possibility of another lapse in her judgment. But a couple weeks into the season, it was her own husband who was the cause in setting up her next downfall, one she learned about when arriving back from a trip as Ben told her of offering their place for a team luncheon that upcoming Sunday.
With children in the pool and parents a poolside, her husband was grilling the hotdogs and hamburgers in the backyard. Ben then had asked her "Honey, can you get the extra tray of meat out for me? It's in the downstairs refrigerator on the bottom shelf? Need to get it basted it with some sauce!" And with Skipper Harmon standing nearby, Ben had asked of the young soccer coach "Say, Skipper, could you go with my wife and help her bring the meat out?" Trembling with nervousness, Melanie had led the way with the young stud following immediately behind her. Once in the house and going down the stairs, Melanie knew that trouble was brewing when the young stud began feeling up her ass.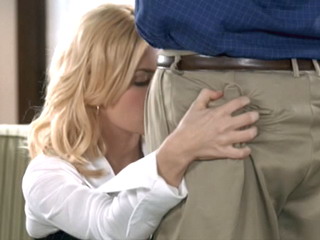 Once at the bottom of the stairs, Melanie found herself being pulled off to the side and pushed down onto her knees. On her knees for the handsome young stud, she heard him advise "C'mon, Mrs. Rutledge, you've been avoiding me and it's time to make up for it! Hubby wants you to get the meat out …………..reach in and get it out!" Reaching up and uzipping his pants shorts before reaching in to grasp his thick meat, Melanie certainly knew that this was not the 'meat' that her husband had referred to. Thick fingers wound tightly in her silky blonde hair, Melanie found herself getting face-fucked by her daughter's handsome young soccer coach. What got a good basting moments later was her tongue, as it got fully coated top and bottom with Skipper's hot sticky jizz. With Skipper taking the tray of meat upstairs, Melanie had remained there on her knees for several minutes, licking her lips while panting to regain her breath and composure.
Soccer season over that first week of August and knowing that Skipper Harmon would be going back to college to prepare for the upcoming football season, Melanie kept her work schedule filled in order to keep from having her marital vows violated once again. 'One more week! Then he's gone back to college!' she told herself over and over gain. Melanie had taken on even more flights than she should have that week, telling her husband that they were short staffed as one of the gals had come down ill. It was all her designed plan to stay busy and occupied as that would then keep her from again giving into temptation of fucking with that handsome young stud. Keep busy and occupied was the solution that Melanie would rely upon till that next week was over with.
Having gotten a phone call on her cellphone by the handsome stud trying to lure her into bed once again, she had quickly responded with "I'm sorry but I'm covering for coworker and flying off to Bridgeport tomorrow! I ……………I have to go ……….my husband just drove up into the garage!" Breathing hard, having lied as to her husband's car pulling up into the garage, Melanie was proud of herself for having taken on those extra flights and in not giving into the temptation seeing Skipper once again. In bed that night, she breathed a sigh of relief, still not believing that she had actually been able to hang up when she did and not give him any further opportunity to lure her into bed once again.
Melanie had not bargained on was just how conniving and devious Skipper Harmon was and she would later chastise herself for being so stupid and being a 'blonde bimbo' once again! That honest blurting out over the phone of where she'd be flying off to that next day had Skipper Harmon booking a seat on that very flight. Only when the plane was up in the air did she come to realize who happened to be one of the passengers seated in her sectioin. 'Why were you so dumb in telling him what flight you'd be working today? How stupid can you get?' were the questions Melanie would be confronting herself with at summer's end.
Once Skipper touched her, stroking her hand as she happened by him, Melanie found herself unable to lie as to where she'd be staying overnight that evening. After having checked in and gone up to her room, her heart pounded in anticipation as she knew that she would once again be violating her marital vows. With her accompanying the flight crew to the hotel in a shuttle, she knew that Skipper was taking a cab to the very same location. A call to her room from a house phone in the lobby and she was giving him her room number, then moments later opening to door to admit the handsome young college jock. It would be a night of sucking and fucking once again with her handsome young lover, even getting her ass reamed out once again.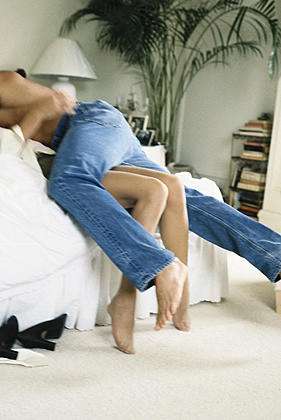 On the flight back the next day, it would be another first for Melanie ………………when Skipper Harmon pulled her into the cramped bathroom and initiating her into the Mile High Club. With her husband at work and her daughter being picked up by the neighbor, it was six more hours of sucking and fucking up in Skipper's bachelor's pad. With her young lover back at college a few days later, Melanie breathed a sigh of relief as she told herself that the affair was now over. It would be the last time she succumbed to her young lover or so she told herself. One thing she knew for certain was that Skipper would be after any pretty skirt, if not already the case, and prayed that her summer affair would end her for the sake of her marriage.
It was coming towards the end of the first month of football season and her husband was tuning into the game channel before declaring "Look, honey …………………..State's on and Skipper Harmon's playing! Man, that Skipper's some stud in watching him pass for a touchdown!" Body trembling and stomach quivering at the mention of Skipper's name, Melanie had hoped that her young lover would no longer be a part of her life. It was not the game on television that bothered her. Her hope of Skipper not being a part of her life any further had come to a dashing halt ………………………….when earlier that very morning the home pregnancy test revealed that it was positive ………………… with that 'stud' her husband had referred to being the one who had successfully knocked her up!
End of Story.