Target: Beautiful Married Women - XVIII
(m/f, cons)
by
Black Demon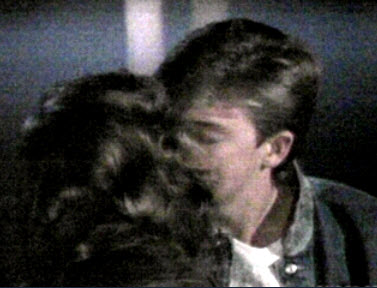 _____________________________________________

Standard Disclaimer!

This is a fictional story intended for Adults only!

______________________________________________

************ ***********

Note: The story below is a story in itself. However, it is also a direct continuation of the earlier

stories entitled: 'Target: Beautiful Married Women – 1 thru 17'



A year of college studies coming to an end was always something to look forward to, other than final exams. For Skipper Harmon, he always looked forward to returning home for the summer vacation, a chance to unwind and also to hopefully expand his horizons …..............................which in his mind meant to meet and seduce more beautiful 'married' women! Well-known in the now rapidly growing community where he grew up, Skipper planned on using his good looks and eye-catching physique to get what he desired. And in using his regular part-time summer job that would assure his getting to meet the lovely ladies, he asked and got to handle the summer's co-ed soccer camp for 10 year olds. That was the age group that he enjoyed coaching the most …..................mainly because that meant the campers' mothers would be in their early to mid-thirties ….........................lovely mature women for him to seduce into bed!

Spending that first evening with his family, dinner and dessert anyway, Skipper was on the move again to sow some wild oats. Having not left anything to chance, he had lined things up for the first few days before even having left college for home. He loved it when a woman tried to play hard to get, saying "We can't ….....................I can't ….....................it was wrong …......................what we did!" The beautiful Mrs. Melanie Rutledge was no exception to this aspect, for when she heard his voice on the line trying to get her to hook up with him, she began stammering out excuses. "I've been thinking of you so much …...............touching you …....................holding you ….................kissing you!" he cooed over the phone, causing her to pant and stammer over the phone. Skipper had indeed thought of this blond beauty a lot over the past school, a lovely conquest of last summer, especially since he had managed to erase her husband's name off the many high school football records that he had established during his quarterback years there.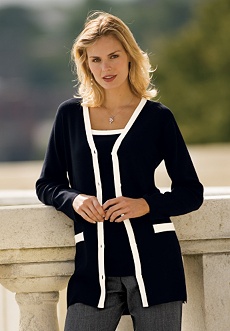 Mrs. Melanie Rutledge



One thing that still irked him was how the former quarterback tried to put down the new records that Skipper was 'lucky that the rule changes had put the clamps on the defensive backs and thus allowed him to get more completions and thus more total yards gained'. It had been at the Rutledges' home as the soccer team and parents were invited over for the season ending get-together, when the punk had made that put down comment. But within an hour, Skipper had extracted revenge on the punk when Mrs. Rutledge had been asked by her husband to bring the meat from the spare refrigerator in the basement. Asked to assist the punk's beautiful wife, Skipper gladly did so ….......................but first to have the blond beauty on her knees to bring out another kind of meat …......................his meaty cock which she soon got to find how juicy it was! Taking the meat up to the punk while the lovely wife tried to compose herself, Skipper had anxiously waited for Mrs. Rutledge to make her return. And when she did, Skipper's spent cock gave a twitch of excitement when she did as he had asked of her …......................giving the punk husband of hers a kiss on his lips, with her pink lips still glistening with cum!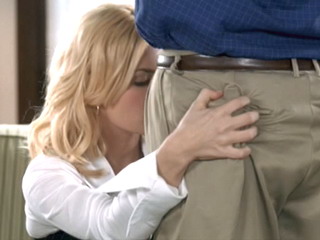 One thing that still irked him was how the former quarterback tried to put down the new records that Skipper was 'lucky that the rule changes had put the clamps on the defensive backs and thus allowed him to get more completions and thus more total yards gained'. It had been at the Rutledges' home as the soccer team and parents were invited over for the season ending get-together, when the punk had made that put down comment. But within an hour, Skipper had extracted revenge on the punk when Mrs. Rutledge had been asked by her husband to bring the meat from the spare refrigerator in the basement. Asked to assist the punk's beautiful wife, Skipper gladly did so ….......................but first to have the blond beauty on her knees to bring out another kind of meat …......................his meaty cock which she soon got to find how juicy it was! Taking the meat up to the punk while the lovely wife tried to compose herself, Skipper had anxiously waited for Mrs. Rutledge to make her return. And when she did, Skipper's spent cock gave a twitch of excitement when she did as he had asked of her …......................giving the punk husband of hers a kiss on his lips, with her pink lips still glistening with cum!

'Fuck'n punk bastard!' Skipper still cussed at the comment made that past summer and had him fuming to extract even more revenge on the asshole. 'Fucker! Pissed at me for erasing your name from all those records, huh! Well, time for me to help you out once again! Bet you were real happy to see your name recorded as the father of the new baby boy in the family! Oh, I'll be only too happy to help you again, punk …............................I love spreading your wife's long sexy legs wide apart ….....................crawling up between them …..............................so I can fuck her good! And by the end of summer, before I head back to college ….......................the beautiful Mrs. Melanie Rutledge will once again have a little bulge starting to swell in her belly! And you can again have the honor of having your name put on the little bastard's birth certificate! Yeah, you can change all them dirty diapers, feed my little kid and support'em for the rest of your sorry life!' Skipper chuckled.

It being a Friday night, once dessert was over, Skipper bid his family 'good night' as the night was just beginning for him and they knew as usual that he planned on hooking up with old acquaintances, even laying the ground work to cover his absence by telling his parents "I'll probably be bunking in at one of the guys' places the next couple of nights …............you know, don't wanna drink and drive! Be back Sunday morning or early afternoon!" Making the drive out to the airport, Skipper found a parking spot just off the main arterial to the terminal that afforded him a good view of all the cars headed off to the departure gates. Then he observed the nifty looking blue BMW that was owned by the former quarterback that he swore revenge upon. He smiled as his cock twitched in his pants upon seeing the shiny blonde hair of the lovely Mrs. Rutledge as she sat in the front passenger seat. Skipper chuckled in seeing the baby seat in the back of the car as hubby was in the process of dropping his wife off at curbside.

Seeing Mrs. Rutledge panting nervously and trying to think as to the excuse for calling, obviously afraid that he'd carry through with the threat, Skipper smiled widely as he looked ahead and made out her punk hubby raising his arm up to bring his ringing cellphone up to his ear. And then next to him the lovely wife stammered out "Honey ….............when you get home, can you check to see that I turned off the coffee pot? I just can't remember if I did it or not! So …...............I'll call you when the flight gets in Sunday morning! Thanks, honey …..........................I love you!" While the blonde beauty was on that short conversation with her hubby, Skipper had managed to unzip the front of his pants, pulled his jutting boner out into the open and grabbed her left hand to pull it over onto his lap.

Having pulled over to the right lane, with the red light on at the intersection, it meant that he'd be pulling right up alongside of the BMW. "What are you doing? What are you doing?" Mrs. Rutledge yelled out to him in a panic as her manicured fingers squeezed his boner tight. Reaching out with his right hand, grasping her neck, Skipper pulled him down towards him to tell her "Get down so he won't see you!" He felt her pull back when his jutting cock poked her right in the face, then felt her body relax as her hot buttery mouth slid down on his throbbing boner. Stopped at the intersection, he pressed the button to put the driver's side window down as he sounded the horn. Seconds later, with Ben Rutledge's passenger window coming down, Skipper yelled out "Hi, Ben …....................how you doing?" "Okay, Skipper! How about you?" came the reply. Then Skipper added "Just fine! The Mrs. doing okay?" "Just fine!" came the reply from across the way. "Tell her 'hi' for me!" Skipper advised as the lights turned green.

What an added thrill it was to talk to the fucking punk, all while the bastard's beautiful wife had her head in his lap just yards away and giving him head. Letting the BMW pull ahead, Skipper was sure the bastard got to see his right turn blinker through his rear mirror, and that he was clearly turning into the parking lot of the airport motel. 'God, if he only knew!' Skipper chuckled to himself while arching up in his seat. "Oh, yeahhhhhhhhhhhhhhh ….....................................that's it …........................that's it …..................go for it …..............................got ya excited blowing me with hubby so close by, huh? Oh ….......................ohhhhhhhhhhhhhhhh …........................cumming …..................cummingggggggg ….......................ahhhhhhhhhhhhhhhhhhhhhhhhh! Eat it …............................eat it …..................oh, Mrs. Rutledge …...........................ahhhhhhhhhhhhhhhhhhhhhh!" Skipper groaned as he arched up off his seat and popped off in her hot sucking mouth.

It was just the first one of countless loads of cum that Melanie would coax from her handsome young lover's swollen balls over the next 36 hours. She'd squeeze and pump Skipper's throbbing bone till it spurted all that hot gooey cum, with her: fist; mouth; cunt; ass; and even her feet. And there was no mention by her of his using a protective condom, for she knew there would be no convincing him to put one on. Once in the motel room, they kicked things off with each of them lapping each other in the famous '69' position. Sucking and fucking her young lover, Melanie could not believe all the cum that he kept generating, spurting so much both in and on her. She knew of Skipper's devious intention, that of knocking her up again, something that he had made quite evident as he panted out "I'm gonna knock you up by summer's end ….....................again, Mrs. Rutledge!"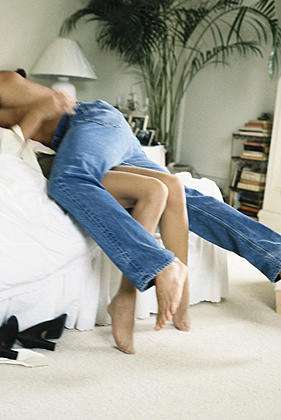 When the lovely wife was dressed and looking beautiful in her flight attendant's uniform that Sunday morning, Skipper got stimulated once again in watching as the beauty got on the cell phone to tell hubby "Hi, honey, we just landed! I'll be waiting outside the terminal in a half hour!" As he pushed her down onto her knees to service him again, she reluctantly pleaded "No …...........no …..........we' got to go
…..................my husband's on his way to pick me up!" Guiding her hands to his hardon, it didn't take much encouragement for her to unzip him and pull out his throbbing boner. "Oh, yeah …..................ohhhh, be sure you eat it all ….............................don't let any of it get on your uniform …........................or hubby will be wondering who's his pretty wife's been seeing!" Skipper panted as he strained to keep from popping too soon.

Just before half an hour passed since that phone call was made, Skipper dropped off the well-fucked wife at the arrival level of the airport terminal where hubby would soon be picking her up. He chuckled in seeing her cringe when he bid her goodbye and told her to "Now give hubby a nice little kiss when he comes to pick you up!" As he pulled away, leaving her standing at the curb, Skipper was just heading out on the arterial leading to the freeway when he spotted the familiar BMW. Making a U-turn, he headed on back to where he dropped of the punk's beautiful wife. And upon pulling up a bit behind the stopped BMW, Skipper saw the shocked look on Melanie Rutledge's face as she observed his car. From his vantage point, Skipper got a good laugh in seeing the blonde beauty leaning over to the driver's seat to give her hubby a nice little kiss.

Having gotten back home at the end of May, the first of two soccer camps had commenced that first week in June, and it was now the first week of July as Skipper reflected back how well the summer was coming along. Being meticulous with his notes of the soccer players attending the camp, scribbling down the needed notes to review periodically, he then was able to associate which of the players he should pay extra attention to in hopes of getting to meet his or her beautiful mother. And also, he had made notes and memorized them as to the color and make of the vehicle driven by a particular beauty, even noting down the license number of the car. With the community not too big and spread out, Skipper would always keep his eyes peeled, especially when going to a super market or strip mall.

Normally it'd take at least a week or so to be able to make a move on a beauty as he'd have to meet her first and then later put on the charm in future meetings. But things got off to a real good start this summer as one of the 10 year olds coming to the summer came was the granddaughter of his old high school football coach back in his freshman year. Upon his arrival home from college, Skipper was told of having had a couple calls coming in for him and that the messages were left on a pad next to the kitchen phone. One was a message from Coach Kilmer, his former coach back in freshman ball, who was now the head coach at the exclusive St. Paul's Prep.

Thinking back to his freshman year, which was about eight years ago, Skipper could only remember being unsure of his ability to make the team and his busting his butt in order to make the team. He knew that Coach Kilmer was married and in his early 40's, to a wife rather plain looking and several years older, and that they had a daughter who was to soon graduate from college. Never having met the coach's daughter, he had no clue as to what she even looked like. Returning Coach Kilmer's call, Skipper learned that the coach's daughter and family had just moved back and that his grand daughter was attending the soccer camp and would be in his group. In regards to coach's grand daughter, Skipper was advised that "She's a little cutie! Spitting image of her mom back when she was that age!"

On Monday, that first day of soccer camp, Skipper got to greet his former football coach as he had driven his grand daughter over to practice. Introduced to young Caitlin Matthews, he smiled and greeted the pretty young girl. Coach Kilmer advised that he'd stick around to watch and observe for a bit, then would be on his way to meet up with his golfing buddies for a round at the club, also advising that "Her mom Kellie's meeting up with some old friends for lunch and will pick her up when practice gets over!" With Caitlin and her grandpa kicking the soccer ball around a bit, Skipper then got to meet the other youngsters attending the camp ….............and Skipper immediately began taking notes on several of the youngsters' beautiful mothers who had accompanied them for this first day of camp, excitedly thinking and making plans with the head between his legs!

As to be expected on the first day of camp, things got to be a little chaotic at the start of things and time just flew along. Only when he heard young Caitlin Matthews say "Bye, Grandpa!" did Skipper look up to see his former coach waving goodbye. "Talk to you later, coach!" Skipper yelled out and gave a wave to Coach Kilmer. So on went the soccer clinic, with lots of breaks taken so as not to have the youngsters exhausted from the sun. Then it was lunch time and all the campers gathered under the large tree to eat the homemade lunches they had brought. And after lunch, there would be just a short scrimmage for awhile to go before the first day of camp came to an end. Skipper also arranged some fun skills games to keep the kids entertained and also so as not to physically exhaust their young bodies. Then his plan was to greet all the parents coming to pick up their kids and to take good notes as to who he would be concentrating on in the upcoming weeks.

Having done summer camps before, Skipper had perfected his game plan where they'd be actual games going on and he'd be on the sidelines talking to the parents and appearing to take notes on the players. But his folder had several sections, with the top sheet seemingly for notes on what or how he'd try to improve each youngster's techniques and soccer skills. The top section listed all the players' names and he'd write things down like: needs to work on ball control; good dribbler; work on juggling; work on heading; etc. As he took notes, Skipper would introduce himself to a parent, asking if he or she felt a particular need for their youngster. And he'd make comments as to his opinion and advise what he planned on doing to perfect that youngster's skills. Moving about between visiting parents, he'd then add notes to another section, the most important section ….....................that involving notes on the lovely mothers of the group!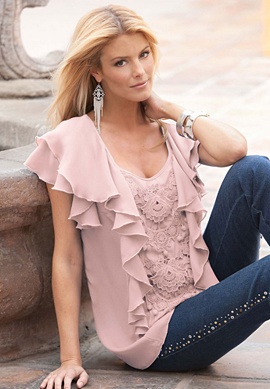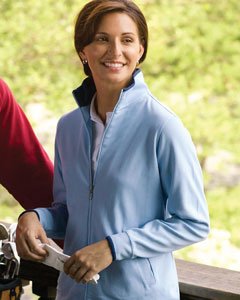 Mrs. Nadine Miller Mrs. Jill Andrews



Next to the youngster's name of the mother he had just talked to, a 'DB' meant 'don't bother or waste his time', but one of interest would have other abbreviated notes that only he could decipher just in case it fell into the wrong hands. An example was that of Deeann Miller's lovely mother who had come to watch the last half hour of camp and to take her girl home. In the important section of Skipper's folder, next to Deeann Miller's name was: Mrs. Nadine Miller and off to the right was the notes on her. Such notes read: 2/3 64 LBL NLL ES. Another such entry was made next to young Billy Andrews lovely mother, where it had: Mrs. Jill Andrews and off the right, the notes read 5/3 65 SBR GBJ SN. For Skipper, he'd later go over his notes taken and could just picture Mrs. Nadine Miller again and his notes told him the following: 32 years old, 5'4", long blonde hair, nice long legs, 'end of summer' as she take a while to work on. And for Mrs. Jill Andrews, his notes told him the following: 35 years old, 5'5", short brown hair, great lips for a blow job, and 'SN' meant that he aimed to nail her soon!

Glancing out at the field, Skipper then noticed young Caitlin making a quick wave to someone off to his left. Turning to his left, then back, Skipper sucked in his breath to see this beautiful blonde dressed in a pink blouse, jeans, and white tennis shoes waiving at her daughter. 'Hot damn! I just gotta get me into them tight little panties she's got on under them jeans! Goddddd ….................she's got my fuck'n nuts in an uproar!' he realized as his boner began to rise. Knowing who she was from his old coach, Skipper immediately logged in: Kellie Mathews 3/3 66 LBL NLL GBJ TTP N&T/A NHN. No one getting hold of his notes would decipher that these notes described the beautiful Mrs. Kellie Mathews and/or what Skipper's assessments were that she was: 33 years old, 5'6", nice long legs, great lips for a blow job, tongue and taste that pussy, nice & tight ass, nail her now!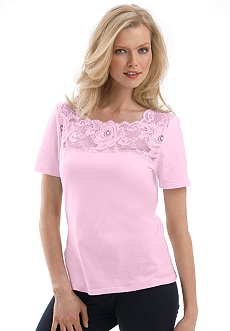 Mrs. Kellie Mathews


After talking to another parent who was standing off to his left, Skipper then made his way over to the blonde beauty standing along the sidelines. "Hi! By chance, are you Mrs. Mathews …...........Caitlin's mother? Coach Kilmer's daughter?" "Yes, I am!" the beautiful blonde responded with a bright smile on her face. "I knew you had to be, as it's so easy to see where Caitlin got her beautiful looks from!" "And you must be Skipper
Harmon!" the beauty responded, smiling as she extended her hand while adding that "My dad told me 'all' about you!" "Oh, noooooooo! What did he tell you?" Skipper laughingly replied. "Well, for one, he relays you to be the real Casanova during your high school years!" the beauty chuckled in response.

From the second that he saw her, Skipper was determined to make this succulent blonde beauty his first new seduction of the summer. Even as he talked to the beauty, his mind was churning as Skipper figured that his knowing Coach Kilmer was the key, but wondered 'How can I pull it off? Maybe find an excuse to see Coach Kilmer one day? Maybe just to talk football with him?' And with the first day of soccer soon to come to a close, he was about to move on when her cellphone rang, and upon answering it she then looked up at him. He then heard her say over the phone "Sure did, Dad! Yes, I've met your young protege! Yes …...............he is everything you said of him! In fact, he's standing right next to me at this second! Sure …..........sure …............I'll tell him!"

All those scenario's that went through his head earlier, at how he could use his knowing Coach Kilmer as a means to get into his beautiful married daughter's panties, suddenly came true when Kellie Mathews advised that "My dad's asking if you can make it over for dinner tonight!" "Sure, I'd love to!" Skipper replied as the lovely blonde relayed his acceptance on the phone. "Sure ….........sure, I'll tell him!" he heard her say on the phone before hanging up. "You know where the house is, don't you? My dad says for you to come over early …..............so he can have a beer or two with you before dinner! Said he could never offer you a beer before since you were underage at the time!" the coach's daughter advised.

Thinking quickly, hoping for the best with his fingers crossed, Skipper "It's been awhile but isn't it about a block east from Old Henry's Pizza?" "Yes, it is!" he was told. "Doesn't the Moorhead bus stop in front of Old Henry's? I'll need to take the bus over since my car's in the repair shop till tomorrow!" The lovely blonde beauty then advised "Oh, nonsense, I'll give you a ride over to the house! In fact, Caitlin has piano lessons at 3:00 this afternoon and I'll be coming back this way about 4:30 when I pick her back up!" With Skipper advising that he lived just a block away, that he'd be back at the field by 4:30 to make it easy on her rather her having to find his home, everything was set up for the potential conquest of the unsuspecting beauty. Skipper smiled at how things just seemed to work out in his favor, just as the devil looked after his own, for his car that was right there in the parking lot and not sitting in the repair shop.

At 4:30 that afternoon, looking quite the handsome young stud as he waited at the park, Skipper smiled in seeing the familiar car approaching to pick him up. With young Caitlin already seated in the back, apparently told to sit there so they could pick him up, Skipper opened the front passenger seat and slipped on in. Greeting each other once again, Skipper's cock began throbbing in seeing the long bare sexy legs of the blonde beauty. She had evidently gone home to change out of her pink blouse, jeans and tennis shoes into a summer dress and heels. He had to wonder if she had changed to this sexier outfit solely for his behalf or had it been for some other meeting she had attended to while her daughter attended the piano lesson. 'Damn, I just gotta get between those sexy legs of hers!' he told himself.

For Kellie Mathews, she didn't know as to what got into her when she took Caitlin home from the soccer camp to wash up and put on clean clothes for her piano lesson. 'Why did I change …..........I was more than appropriately dressed to drop Caitlin off and go to the drug store before picking her back up and then …..................Skipper Harmon? What in the world am I thinking?' Kellie asked of herself. Feeling fidgety, licking at her dry lips as she panted for breath, Kellie had to squeeze her thighs together to keep herself from juicing in her panties. Having purposely pulled the hem of her dress up some before reaching the park, Kellie wondered if she was trembling due to excitement or nervousness or a combination of the two, knowing full well that the handsome young stud was currently eying up her long flawless legs that always caught men's attention.

At the Mathews home, Skipper greeted his former coach once again, then they sat down on the back patio to catch up with one another. When the coach's beautiful daughter brought them some cold beer and chips, Skipper had his arm resting on the armrest and certainly got excited when Kellie stepped towards the table to set the bowl of chips down in the center, for her dress at thigh level brushed up against him. 'Was it on purpose? Is she wanting or inviting me to make a move on her later? Man, if Coach wasn't sitting at the table, I'd sure be tempted on just pushing her atop of it giving her the fuck of her life!' he thought as his cock throbbed in his jeans. Then, with the head on his shoulders, he deduced that 'Looking at how innocent she looks, apparently never having cheated on her husband, there'll be only subtle hints from her! I'm gonna just have to play it cool, then make some move when it's right and that I'm obviously hitting on her! Test the waters and see if I've read her right, and if I am as I suspect, I'll be in her tight little panties tonight!'

Such thinking on a guy's part, had it not been that of Skipper Harmon's, would be just a case of wishful thinking or just pure fantasizing. But if one was to check out Skipper's stats, like one would for a stallion entered in a horse race, he would certainly be rated the favorite to 'cum' in first. For Skipper, a lovely matured beauty was the ultimate prize, with the sparkle of the diamond ring on her finger beckoning him as a come-on! And once he did make it to the starting line, stripping her of her tight little panties, it would be foolish not to bet on the bitch …..................getting pregnant, that is! How many beautiful bitches had he gone and knocked up thus far ….................even Skipper didn't know for sure ….............................but the most recent eight beauties that had dropped their panties for him were either expecting or currently taking care of newborn babies!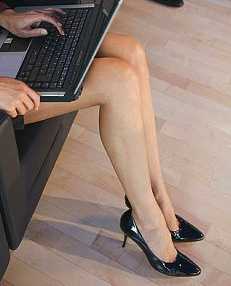 Sitting out on the patio table with his former coach while catching up with each other, Skipper took a swig of his beer as he looked over across the way to where the coach's beautiful daughter had settled down to supposedly send an email to her husband. 'Sending an email to your fuck'n husband, huh? Hope you're putting in there that you're at your parents' place, sitting on the sofa while using the laptop, putting your long sexy legs on display for a young horny stud that's aiming to spread those legs of yours wide apart!' he thought. 'Yeah, bitch …..............I know you're facing in my direction ….....deliberately giving me a show ….............seeing if you can still get a younger stud turned on! Sweetie, you play with fire ….....................you're gonna get yourself burnt …………..and I've got a searing hot poker in my jeans to prove it!' Skipper swore.

An hour after Mrs. Kilmer arrived home from volunteering at the local library, the steaks were on the grill and they were all eating on the dining room table, with Skipper seated directly across of the beautiful Mrs. Kellie Mathews. Through their conversations, Skipper had learned that Mr. Mathews was doing some last minute repairs to the home they were putting up for sale and then would be making the relocation and joining them and staying with the Kilmers' till they purchased a new home. "So, when does Mr. Mathews get here?" he inquired. "Oh, Bart is scheduled to get in this Saturday if everything goes as planned!" the beauty responded. Looking at her succulent pink lips, Skipper had to wonder 'Has she sucked cock before?' Cock twitching in his pants, he surmised that 'Nah, don't think so! Probably too uppity to initiate it, although she probably fantasized about doing it, and too prudish to even let her own hubby push his cock between her lips! Damn, I'm gonna just love grabbing the back of her head, keeping her from pulling away as I fuck her beautiful face ….....................and then cum in her mouth!'

Over dinner, Skipper and his former coach had a new beer, while Kellie and Mrs. Kilmer each had a glass of red wine. "So Skipper, has any young lady managed to reel you in yet?" Coach Kilmer asked. To which Skipper responded with "Ah Coach, you know me! Haven't changed much! I like my freedom too much!" Then Kellie Mathews joined in with "Haven't changed much, huh? From what my Dad tell us, you were the real Romeo back in high school! Guess all those young ladies had better watch out now that the infamous Skipper Harmon in back for the summer!" Everyone enjoyed a chuckle over Kellie's last comment, and that's when Skipper decided that the time had come for him to make an obvious 'hit' on the married beauty. Smiling widely as he looked at the laughing beauty, his cock twitched with excitement in seeing her shiver with nervousness when he moved his leg over to press up against hers under the table. With her not moving her leg away as she looked off to the right while reaching for her glass of wine, such actions told Skipper all he needed to know ….............that she was quite vulnerable to being seduced!

At 9 o'clock, Skipper kept his fingers crossed that the ploy he had concocted would work out as he had hoped, that he would end up alone with the sexy beauty. Thus, he announced "Guess I had better head on out as the last bus leaves in less than an hour!" "No way, Skipper, I'm driving you home!" Coach Kilmer argued. "No, no, no, Coach …..................don't want you drinking and driving! Remember what you preached to us in high school, always harping on us that we were underage to drink ….....but if we did, then absolutely 'don't drink and drive'!" Skipper retorted, to which both Mrs. Kilmer and Kellie chimed in agreement. Then it was Kellie Mathews adding in that "I'm headed in Skipper's direction, and it's close to where Eileen Harper live! I was going to leave in fifteen minutes or so to meet up with Eileen at her place around 10 o'clock
…................as she's finishes closing up the store at 9:45! We haven't seen each other in so long and there's so much to catch up on! And if I have more than one drink, I won't drive home but sleep over at Eileen's!" Coach Kilmer finally agreed and added "I know you and Eileen will have more than a glass of wine so you be safe and sleep over at her place! I'll drive Caitlin to soccer camp in the morning!"

Once outside, Skipper was tossed the keys to Kellie Mathews' car and he played the perfect gentleman throughout the drive, but his cock was throbbing with anticipation as he looked over at her long sexy legs. Sizing her up further, Skipper figured 'Although she's been teasing and giving me a bit of a show, that's just been when she was in safe surroundings! But how's she gonna react when I make a move on her? Bet she's gonna get scared, have a lot of seconds thoughts! So I've gotta be cagey, make it a dare for her to come up to my pad! Yeah, that's what I've got to do …..................and once she's up there, those tight little panties of hers will be all mine! Oh, she'll whimper and make some feeble attempts to put me off, that's for sure …...........................but she'll end up spreading those long sexy legs of hers for me!'

With his place just a short distance away by car, they'd be getting to his place before 9:30, thus he figured a half hour gap before her supposed meeting up with her friend was a clear opening the sweet little bitch was giving him to make a come-on. 'Does she really have a meeting set up with a friend? Sleeping over a a friend's place while her young daughter gets adjusted to her new surroundings, even though staying with her grandparents?' Skipper wondered. Glancing to the side, seeing how Kellie Mathews was fidgeting about in her seat while playing with her fingers, Skipper then surmised and bet that 'She ain't got anything set up with her friend! She's dressed up the way she is to turn me on! That being out late and sleeping over at a friend's …................that's a full of crock! She's all hot and horny, all ready to step out on that husband of hers, get herself some good solid fucking! Probably has a friend she can count on to put her up for the night ….............in case she does chicken out!'

As he drove up onto the driveway, put the car into park and turned off the engine, Skipper turned to the lovely blonde wife and threw out a daring challenge at her. "With no traffic at all, it looks like its way too early for you to head off to your friend's place! Come on up …...............give me your opinion on the bachelor's pad that I've set up!" Skipper invited. Seeing the nervous look on her face, with her bottom lip actually trembling, Skipper then dared "Or are you afraid to be up there alone …...........with me, Mrs. Mathews?" With the bait having been thrown out there, the beautiful older married woman bit it, hook, line, and sinker ….........................as she tossed her long blonde hair back and retorted "Your reputation certainly precedes you! But me, afraid? Certainly not ...................of you!"

For Kellie Mathews, although her being enticed up to the handsome young stud's bachelor's pad was something very similar as to her dreams and fantasies, her heart was pounding with excitement. Walking up the stairway, Kellie couldn't stop from trembling as nervousness set in, causing her to question as to 'Are you insane? What in the world are you doing?' She then chided herself with 'You're just asking for it if you go up there! You're a married woman! You shouldn't be doing up there, alone with your daughter's soccer coach …....................especially with him being such a handsome, young, virile stud!' 'Leave …..............leave now …...............turn around and leave …........before it's too late! Do it now …................save yourself from becoming ….........an adulteress!' Kellie told herself as she continued to follow the handsome Skipper Harmon up to his secluded lair.

Proud of his recently remodeled and upgraded bachelor's pad, Skipper's place had a beautiful view of the city and even a slick mini-bar. It looked more of a party room than a bedroom, for the bed was now one where the bottom became a part of the wall at the push of a button. As the beauty had been drinking a glass of Merlot over dinner, Skipper obtained a bottle from his wine rack and proceeded to open it while he older beauty
looked on in astonishment of the pad and his even having a wine rack. A minute later, he was handing the lovely wife her glass of wine while he had an imported beer. He took pleasure in seeing her fingers visibly shaking when he had handed her the glass of wine.

Out on the balcony, Skipper then made his move as he got up next to her and cross his arm around her trim waist with his hand ending up on the rail, thereby entrapping her between the railing and his arm. He could hear her panting for breath before taking a gulp of wine, then as expected, she panted out that "Skipper, please understand
….................I ….............I can't ….................I have to leave ..…...............I'm married!" "Oh, Mrs. Mathews, I fully understand!" Skipper whispered near her ear as he boldly bent forward to captured the bottom of her earlobe and earring being worn between his teeth to nibble playfully at the panting beauty.

Kellie gasped as Skipper's strong hands grasped her by her hips, then the confident muscular stud was grinding his hardon up against the crease of her ass, and all she could do was to clench her thighs together to keep from juicing in her panties. Then the stud's hands and fingers were slowly caressing her trim hips, moving slowly down her outer thighs. Kellie shivered as the exploring hands expertly made their way to the front of her thighs and his fingers were edging up the hem of her dress. Fingers were teasing and caressing her inner thighs as the devious young stud inched his way up towards the vee of her panties. "Ohhh …........…...please ……..........……please ……..........……this
……...........this is …...............…..wrong! Please ……...........………..please, stop!" she stammered, though she knew she was helpless to stop the touch that was driving her crazy.

The panting beauty then managed to put up some resistance, pushing his exploring hands out from under the hem of her dress, telling him "No ……………..no ……………I can't …………………..I can't …………………….I can't go through with this!" Patiently, Skipper slowly moved his exploring hands back over her hips, caressing her trim belly, then up to cup her breasts through the thin fabric of her dress and lacy bra beneath it. "Ohhhhhhhhhhh ………….....…..ohhhhhhhhhhhhhhh ……...............……please
.......................pleaseeeeeeeeeee ……………Skipper, please stop!" the nervous wife groaned as he found her sensitive nipples and began to thumbs the budding stems. She could only nod in response as he nuzzled at her neck and whispered "You went home to change out of your jeans into a dress this afternoon ………….to entice me, didn't you Mrs. Mathews?" And another nod of 'yes' came when he inquired "I knew that I was eyeing up your sexy legs when I was talking to your dad, didn't you?" And another nod of 'yes' came when Skipper laid out his speculation that "You mentioned your friend's name just so your parents wouldn't wonder why you haven't returned home, didn't you? She's just a good friend who you could call upon to put you up for the night ……………..in case you chickened out on spending the night at my pad, huh?"

A moment later, having been turned around by the handsome young stud, Kellie tilted her head and parted her pink lips as his descended down upon her. Feeling his expert tongue dart between her parted lips, she raised her hands up to place them on his muscular biceps as his hands caressed her trim waist. Kelie shivered as the caressing hands slid down to caress her asscheeks, then she felt his hands moving up ……………….to where his fingers began to expertly work down the zipper at the back of her dress!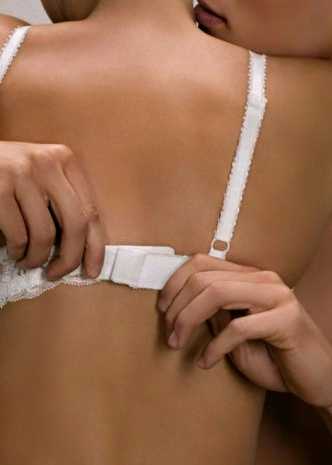 A pro at this, in just a second, Skipper had the long zipper pulled entirely down. And in another second, he was in the process of unhooking the clasp of her thin bra strap. "Ooooooooooooooooooooooooh …………………..ooooooooooooooooooh ………………………………oooooooohhhhhhhhhhhhh!" came the wife's trembling moans of pleasure as her dress and bra were pulled down to bare her sexy body. Then Skipper's thick lips hungrily captured a stiffening pink nipple. And as she continued to moan, he then moved to capture her twin nipple between his lips and tongued it to stiffness. With the top of her dress now around her forearms, Skipper was in the total control as he guided her back into his bachelor's pad. With the use of the remote, out from the wall came down the hidden bed for where he could seduce the beautiful bitch into spread her sexy legs for him.

Leading the smoldering young wife over to his bed, Skipper pushed her arms down straight, allowing her dress to fall to the floor and puddle around her heels. "Skipper …………..no, please!" she stammered as Skipper got her flat on her back on the middle of the bed while working her lacy white panties down her trim legs and off over her heels, before spreading her legs apart. "Ah ………………………..ah ………………………ahhhhhhhhhhhhhhhhhhhhhhh!" she then moaned with pleasure as Skipper clamped his mouth down upon her bared muff. "Ahhhhhhhhhhhhhhhhhhhhhhhhhhhhhhhhhhhhhhhhhhhhh!" came the moan as she entwined her fingers tightly in his hair when his tongue slid into her slick slit. Skipper smiled to himself in triumph as her sweet love juices flooded into his mouth. Seconds later, the lovely Mrs. Kellie Mathews was arching up into sis face as he flicked his tongue wildly on her ultra-sensitive clit. "Nnnnnnnnnnnn ……………….nnnnnnnnnnnnnn ……………………nnnnnnnnnnnnnnnnnnnnnnnnnnnnnnnnnnn!" came the reaction as the once faithful wife orgasmed in his slurping mouth.

Totally drained and defeated as she lay upon the stud's bed, through glazed eyes Kellie watched as the handsome young stud stood up from the bed and began stripping off his clothes. And then he was unbuckling the belt of his jeans, pulling them down along with his white pair of jockey shorts and put on display was a male specimen that would make any man proud. Kellie swallowed in amazement, her eyes bulging at the stud's manhood that was standing upright at a 45 degree angle as he proudly displayed his male penis that was far thicker, so much longer and quite obviously more superior than her husband's. Her thighs clenched, keeping her love juices for leaking onto the bed, Kellie then panted out that "It ………………….its too big! I …………………I can't take anything that ………………that bigggggg!"

Kneeling down, running his hands up along her ivory thighs, Skipper got into position as he clasped her trim hips. With her cunny so slick and wet, Skipper knew there'd would be no problem with her accepting his thickness as he rubbed his thick cockhead up and down against her pulsating slit, reassuring her that "It'll fit just fine, Mrs. Mathews! You're about to get a man-sized cock for a change!" "Ohhhhhhhhhh …………………………………….ohhh ……………………..yes ………………………………oh, yessssssssss …………………………….Skipper ……………………..Skipperrrrrrr ……….….oh, Skipper ……………………yessssssssssssssssssss ……………………………..yesssssss yssssssssssssssssssssssssssssss!" the blonde beauty shrieked out as he lanced her with his rock solid boner. With her trim legs around his waist and locked heels together around the small of his back, they became one fluid fuck machine.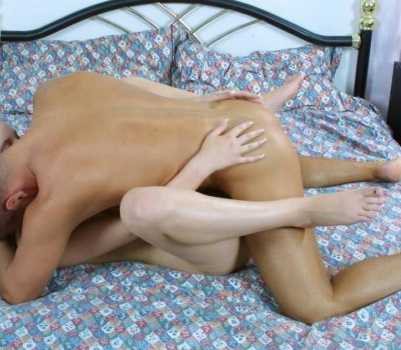 "Ohhhhhhhhhhhh ……………oooooooooooooh!" Kellie moaned as the thick cockhead pushed into her slick cunny, her cunt muscles clenching down upon the invading cockhead, but deeper and deeper it sank in her. "Oh, Goddddd ……………….yessssssss …………………………oh , Skipper ……………………Skipperrrrrr ……………………….Skipperrrrrrr! Oh, yes …………..ohhhh, fuck me …………..fuck me ……………..hard ……………..harder ………………….shag me …………….shag meeeeeeeeeeeeee!" she encouraged shamelessly.

As she skyrocketed into outer space, with stars bursting all about her, Kellie then heard the voice of the handsome stud panting out "Oh, Mrs.Mathews …………………….oh, baby ………………………yeah …………………..yeah ……………..oh, so sexy ……………………………..so damned sexy ……………………………squeeze me ……………………..squeeze my cock like that ……………………….yeah, that's it …………………………squeeze it ……………………………keep squeezing like that and I'm gonna cum! Then, squeeze all the cum outta me!" It was then that the consequences of this illicit fuck dawned upon her, causing Kellie to panic "Oh, oh, no Skipper ………………nooooooo ……………………..don't do it in me …….…….not in me ……………..you'll get me pregnant!" she begged. But in spite of her begging such, her body's reaction betrayed her as her legs tightened around him to meet him thrust for thrust.

Fifteen minutes later, words of 'Cheater ………………………..whore ……………………….adulteress!' were the labels that Kellie were now pasting on herself. Lying there on the bed, Kellie trembled as the hazy wild ending was now being recalled, shivering at remembering how she had ended up crying out "Oh, Skipper …………………………..Skipper ……………………………yes ……………………yes ……………………..fuck me …………………..fuck me …………………………..make me yours …………………………oh, yes ……………………….yes ……………………….yessssssssssssssssssssssssssssss! Oh, yessssssssssssssssssssss ………………………….fuck me ……………………fuck your beautiful little baby in me ………………………….knock me up with your little bastard!"

Kellie then recalled the torment the handsome stud had put her through when she had initially pleaded with him not to cum in her. He had stopped in mid-stroke, telling her "You know you want it ………..you know you want me to shoot my cum in you! Tell me bitch, tell what you want, Mrs. Mathews! Tell me you want me to knock you up!" She had tried to egg him on, to continue fucking her, but Skipper had kept himself perfectly still and refused to give her the orgasm that she had been soaring to. Kellie's willpower caved in then, frantically clutching at the handsome young stud and beggin "Oh, God …………………….oh, Goddddddddddddddd ……………….……..damn you …………………..……damn you ……………………….……….fuck me, fuck me …………….………yes, yes ………………….I want your cum ………shoot your cum in me ………………..knock me up…………………knock me up with your baby!"

Kellie shuddered in the aftermath, recalling how the handsome young stud had gloated in triumph after she had begged him to father her second child, how he proudly announced "Ohhh, yeah ……………………….oh, yeah …………………….gonna pump you full of my seed, Mrs. Mathews! Gonna give little Caitlin a little baby brother or sister to play with early next year! Oh, yeah ………………………..oh, Mrs. Mathews, here it cummmssssssssss ……………………………here it cums …………………….squeeze me ………………………….squeeze all the cum out of me ………………….ohhhhhhhh, arrrrrrrrrrrrrrrrrrrrrrrrrrrrrrghhhhh!" And then his hot pent-up load erupted deep in her fertile womb, filling her to the brim with his seedlings.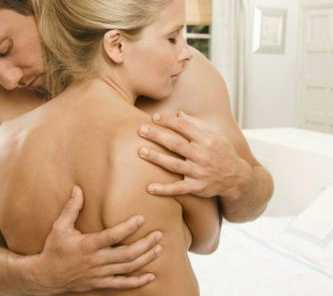 Not on the pill and this being the worst time of the month for her, Kellie knew she had better douche right away or it'd be too late. As her body began shaking uncontrollably in convulsions, Kellie threw caution to the wind, not caring if she indeed got impregnated by this illicit fuck. Climaxing from the ultimate fuck of a lifetime, Kellie moaned "I'm cumming …………………….I'm cummingggggggggggggg …………………….shoot it …………………….shoot it ………………………fill me up with your hot baby juice! Do it ………………do it …………………………oh, yessssssssss …………………yessssssssssssssssssss ………………….yessssssssssssssss!" Eyes closed as she sighed and panted, Kellie was oblivious to everything but the clenching and unclenching of her cunt muscles around the thick cock that continued spurting its hot soothing cream deep within her.

That next morning, Kellie swallowed nervously as the slickness between her thighs immediately brought back the memories of all that had transpired during the night. 'How many times did he fuck me?' she wondered, thinking 'He sure as hell is some stud! Just like when I saw how they got horses to breed, getting the stallion up to mount the filly, then going at it till the stud spurted till some of its thick white sauce dripped out of the well-fucked filly. Not having been taken in such a manner by her husband, Kellie had to try and picture as to what she looked liked on all fours, with the handsome young stud shuffling up behind of her and socking it to her good!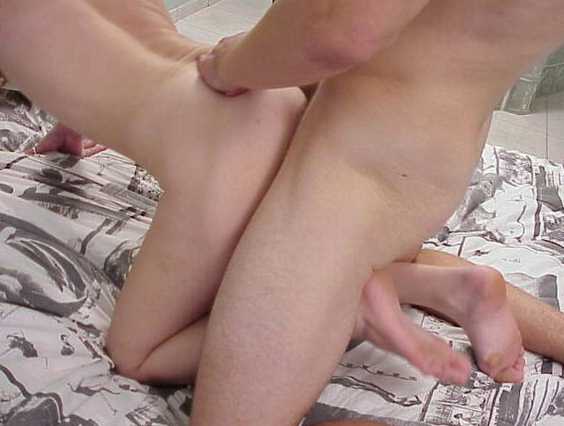 About time to head on out to the soccer camp, seeing the blonde wife putting on her dress and slipping on her heels before combing her mussed up hair, Skipper took her into his arms and gave her a passionate kiss. He knew that he had given her the much needed fuck, her stepping out on her husband, and that he had introduced her to some new experiences ………………..like getting her up on all fours and doing it doggie style, and of course she panicked and screamed when shoved his tool up her virgin ass! And so now it was time to introduce the hot little bitch to something that he suspected was also new to her ……………cocksucking!

Enjoying the deep passionate kiss that the young stud laid onto her, Kellie swallowed nervously as she was being pushed down to a kneeling position on the floor. Eyes staring widely ahead, Kellie swallowed again in seeing Skipper undoing the button of his shorts, pushing them down along with his jockeys and then as he began stroking his hardening cock. "You ever suck cock before, Mrs. Mathews?" she was asked, to which Kellie shook her 'no'. Shaking her head to indicate that she didn't want to do such a filthy thing, Kellie by now knew that only excited Skipper more and that she would soon be getting her first taste of male cock in her mouth.

Grabbing the bitch by her long blonde hair, Skipper smiled in seeing the beautiful wife's trembling pink lips part to admit his throbbing hardon between them. "Ahhhhhhhh, Mrs. Mathews ………………………….that's so good …………………………do fucking good! Ohhhhh ……………………oh, yeah ………………….oh , yeahhhhhhhhhhhh ………………suck it …………………………..suck ittttttttttt ………………..oh, you're a natural at this ………………………….a natural born cocksucker!" Skipper moaned in pleasure. "Ohhhhh ……………………..oh, yeah …………………..ahhhhh …………………….cumming …………….cumming ………………..eat it ……………………eat it alllllllllllllllllllll! Ahhhh …………….ahhhh ……………………arrrrrrrrrrrrrrhhhhhhhhhhhhhhhh!" he groaned as he proceeded to empty his contracting balls down her gulping throat.

With Mr. Mathews coming in on Saturday afternoon, Skipper got to bang the blonde bitch each day that week during the hour her daughter spent at piano lessons. And also all night that Thursday when she again used some outing and sleepover to catch up on old times. Of course, with hubby come in, she told him that they'd have to play it real cool and get together when time permitted. But until hubby flew in that Saturday, they'd suck and fuck whenever possible ………………….even right up to when hubby called her to say that his plane had just landed ………………..when she excitedly told her husband "I can't wait to see you again, for you to throw me and the bed and fuck me!" Skipper wondered how hubby would enjoy the fuck, especially as he was spurting his seed up in the punk's wife when she was on the phone with him.

Spending the first week with the lovely Mrs. Mathews had been perfect, just what he needed as his first new conquest of the summer. Oh, there'd certainly be more times with her over the next few months, and he certainly aimed on seeing her belly bulging before summer was over and he headed on back to college. But as for next week, it would be time to plan his next conquest, the seduction of another beautiful soccer mom. And in having made notes throughout the first week of camp, there were many names circled as to which beauty would be lured up into his bachelor's pad, with prim and proper Mrs. Jill Andrews a prime target of his.

End of Story.