Target: Beautiful Married Women - XXI
(m/f, cons)
by
Black Demon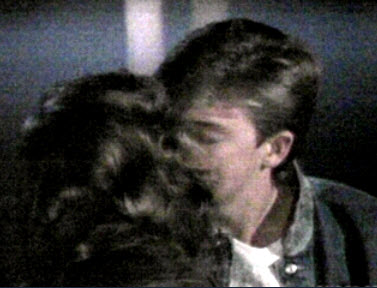 _______________________________________
Disclaimer: This story is fictional and intended for
Adults only!
______________________________________
***************************************
This story is a story in itself. However, it is also a direct continuation
of prior stories entitled: 'Target Beautiful Married Women - 1 thru 20'
***************************************
December was the best month of the year for Skipper Harmon, a month that he always looked forward to, where he could take a break from college and come on home for vacation. This particular month was the most 'enjoyable' and 'productive' in the entire year for him. 'Enjoyable' for Skipper for being quite successful in his sexual conquests of the opposite sex ……………….………beautiful women ………………mature, sophisticated beauties, but most of all ………………….married! For some reason, upon seeing the sparkle of a diamond ring or that of a wedding band, it acted as beacon summoning Skipper. Such a sight gave him a raging hardon in the process, the desire and urge to seduce the lovely beauty, with the ultimate goal of getting her 'knocked up'!
When he had first been recruited by his mother to help her and the Women's League deliver Christmas wreaths, Skipper had been pissed to say the least, figuring that he just would not have the time to enjoy is vacation. But what was to be a time consuming chore turned out to be the best opportunity to get to personally meet some of the lovely women that he had only known by name and wave a 'hello' to. From his prowess and masculinity on the football field, his many experiences in seducing a number of the girls in high school followed by even some of their beautiful mothers, Skipper had become quite bold and confident in his ability to seduce a supposedly faithful wife.
After having had the experience in making deliveries, with his mother in charge of the entire distribution of the wreaths, Skipper got first dibs in selecting who and where he'd be making deliveries to. Faxed the list of purchasers while at college, he'd then circle the ones that he'd make the deliveries to along with a few others in that vicinity, then the balance would be given to other volunteers to complete the distribution. Now, his mother was just too happy to have him volunteer his time that she didn't even question why he wanted to make a particular delivery to a certain person or local. So, after that first year, Skipper deviously set things up for the future years, telling his mother that he enjoyed helping out and would like to do so each year, but would like to have first dibs in picking and his deliveries.
That first year, she had inquired why he was going from one end of town for a few deliveries in the area, then back across town instead of doing all the deliveries in that one area. He had given her the excuse that such allowed him to drop in on some high school friends in each area or to deliver some of his own Christmas presents. After that, his mother didn't question him any further since it did make sense for him to be covering area around town in order to meet up with friends living nearby and thus making it an enjoyable vacation for him. Now, after a couple of years in making such deliveries, Skipper began charting out the deliveries once he got the first fax from his mother on the purchases. Spotting a familiar name, one of a beautiful woman that he like to get to know better, he'd circle it along with several others living in the same vicinity to use as fillers to cover his number count.
With Skipper's picture constantly in the paper for the past six years or so, first as the top high school quarterback and then as the starting quarterback for State U., everyone pretty much knew him on sight. As for him knowing older married women by sight and name, he had noted in his mind the many attractive beauties that he had met or seen from as far back as his high school days. Women he had been introduced by their daughters whom he dated were one source, beautiful mothers of the guys he hung around with, and now he could add onto the list the lovely teachers at the high school. Then there were the many married women that he'd met when helping his mom out at the Women's League events. And having helped out during the summer camps, especially handling soccer camp for 10 year old boys and girls, there were many very attractive and beautiful mothers in the 35+ range that he had seen or met out on the field.
For Skipper, every aspect was enjoyable for him, including: first laying his eyes upon the married beauty; learning her name and general area where she resided; what she did for a living; whatever he could of her personal life that might allow him to be with her ……alone; thinking of the line he would use to snare her into his lair; coming onto her and seducing her (preferably right in her own home and marital bed); the fucking/sucking that went with bedding her; seeing the look of remorse and guilt on her face after making her an adulteress that first time; and then would come the challenge of getting her to once again break her marital vows and back into the sack with him. And of course, he was quite delighted to learn of the married beauty being 'knocked up' a baby that he had fathered in her adulteress affair.
Recalling one such beauty's remorse and shameful guilt, after he had seduced her into the bed that she shared with her loving husband and had boned her good, really had gotten his cock to rise in hardness once again. Once he had nailed the beautiful Mrs. Teri Logan good, having her moaning loudly in a mind-shattering orgasm while squeezing her sexy legs around his spasming asscheeks, it was not a minute later that she became guilt ridden. She was so guilt ridden after the mind-shattering orgasm he had fucked her to, she had gotten out of bed very quickly and put on the clothing that he had stripped off of her, then she was stammering out "That was so wrong what we just did! I feel so ashamed! Please, you must get dressed now …………….and leave! Pleaseeeeee ...........................I need to go and clean up ..............................you didn't wear anything ........................and I'm not on the pill!"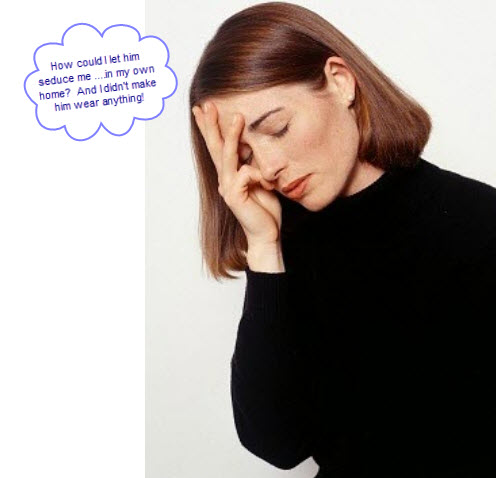 Mrs. Teri Logan

It had been all in his plan on rushing on the deliveries to the eight other wreath orders in the nearby area, thereby saving the entire after for the delivery to the lovely Mrs. Logan, whose now eleven year old daughter he had coached during the recent soccer summer camp. He had seen her dropping her daughter off at the camp each morning, but Skipper had never gotten to say anything but 'hi' to her as she was always headed on off to her job. In checking the daughter's player info sheet that had the parents' numbers in case of an emergency, the beauty a work phone number good till noon each day and then the residence number was written in with 'after noon' time. In chatting with young Julie Logan, Skipper got to learn that her pretty mommy was a volunteer at the humane society from morning to noon each day. But with her grandfather picking the girl up after his meeting his fellow retiree buddies for lunch each day, the beautiful Mrs. Logan had escaped from his clutches.
Having seen Mrs. Logan's name on the first sheet faxed over to him, Skipper pulled the summer campers' folder to compare and confirm that it was the very same beauty whose daughter he had coached. He could still picture the lovely beauty in his mind, picturing her long silky brown hair and succulent pink lips ………………..pink lips that would be perfect for sucking his cock! Just seeing the beauty from afar each day, the closest being two car lengths away when she had dropped her daughter off and he got a wave from her, Skipper had the hots for her from back then. When in the neighbor where she resided, he had often passed on by, even browsing the parking lot of the nearby supermarket in hopes of spotting her car, but all had gone for naught and she had escaped from his clutches that summer.
After nights of wanking off to the beauty's image in his mind, Skipper was determined to give it that All-American try. 'Damn, I'm gonna get her ……………………..I gotta get in those tight little panties of hers …………..I gotta get her ……………..I just gotta fuck her!' Nearly every night since then till he would be returning home, he jerked off with her image in his mind to relieve the pressure. And to confirm that the beauty's schedule had not changed since the summer, he looked up the number for the humane society and called there in the afternoon day, and was told that she's there only till noon each day. But not only was his devious mind set in seducing the sophisticated and faithful beauty, Skipper aimed to make sure she always remembered her affair with him, in which getting her 'knocked up' would certainly take care of that aspect.
After getting the filler deliveries out of the way before noon, all Skipper had to do was to wait for the beautiful Mrs. Logan to return home for the day, hoping that she did not make any type of detour on her way home. Parked a block up the street from the Logan's home, he waited patiently with his fingers crossed, thinking that if indeed his plan came to fruition in making he delivery that he merely ad lib it from there. As a silver SUV passed him from behind, Skipper looked at it and determined that 'It's her van! Ah, yes, and right on time!' He continued watching as the SUV's right blinker came on and turned into the driveway of the place that he was casing. 'Okay now, I'll give her a few minutes to get settled in before paying the beautiful Mrs. Logan a little visit!' he figured.
For 36 year old Mrs. Teri Logan, she had met Harvey in her second year of college, dated him from then and they married six months after getting out of college. Harvey had been the only man to bed her, doing so shortly after he had proposed, but Teri never looked at another man nor had any intention of ever violating her wedding vows. She had seen Skipper Harmon daily when dropping her daughter off at the soccer camp, her daughter always very excited to see the handsome young man, something that Teri had to agree with but had no other personal thoughts about it other than that he reminded her of the football jock she had dated during her high school. Seeing Skipper Harmon merely had her thinking back to the high school jock who was the first to kiss her and the first of the opposite sex to slip his hand into her blouse and under her bra to touch her bare breast for the very first time.
First of all, Skipper knew that for him to be successful in his quest to seduce the lovely beauty, he had to somehow finagle an invite into her home. With several tried and true methods of getting himself an invite into the beauty's home, Skipper was adept to winging it some and going with the flow as the situation dictated. Of course, that "Nice to see you again, Mrs. …….! I'm Skipper Harmon! I coached your daughter at the soccer camp this past summer! I'm here to deliver the wreath that you ordered from the Women's League!" was definite introduction favorite of his. Then, he'd feign a cold shiver with "Wow, it's sure cold out today!" and that would nearly always get him an invite inside.
Skipper's ploy worked like a charm once again, calling her 'Mrs. Logan' and making reference to her daughter 'Jenny', and then slapping his heavy jacket covered arms to have her feeling sorry for him. "Would you like some hot apple cider that I just made?" was the invite that he got from the lovely Mrs. Logan and a moment later he was in the home with the gorgeous beauty, with his dick throbbing in anticipation. Following behind her as she led the way to the kitchen, he couldn't take his eyes off her shapely ass, but the mistletoe over the kitchen entrance was duly noted when she passed under it, causing his mind to churn out a possible scenario for later. First there was small talk about how Jenny was doing and so forth, then to inquire about her volunteer work, figuring that she'd eventually come around to asking him about his Christmas vacation plans and dating.
After discussing how Jenny was doing in school as well as the soccer team she was on, Skipper inquired "If I recall correctly, Jenny mentioned that you did some type of volunteer work?" "Yes, I help out at the Humane Society during the week days! Three to four hours in the morning to help out there!" he was told, knowing full well what her hours were there, and that was the reason for him to make the wreath delivery at this time when she'd be home alone. Chit-chatting some about the animals and her work there, Skipper was then asked "Are you excited being back home for Christmas? Seeing all your girl friends from high school days or is there someone special right now?" Pretending to be shy and coy, Skipper smiled and shrugged, telling the beauty that "No, there's no one special right now! Not really dating anyone, not a date set up thus far, so it's probably going to be a real quiet Christmas for me! Fact is, I haven't asked a girl out on a date since my sophomore year of high school!"
Having told her that he hadn't dated in about five years, Skipper knew that such would pique the beauty's curiosity as to why he hasn't gone out with a girl for such a long time. Seeing the puzzled look on Mrs. Logan's face, Skipper the added "Oh, don't get me wrong ………..it's just that I find girls my age rather boring ……………too immature! Just not exciting for me!" And of course, he now knew that now had the lovely beauty wondering 'What does excite you?' He saw her fidget about some in her chair, with the thought going through her mind, then she finally came out and asked "So, what does excite you, Skipper?" Pretending to blush some in embarrassment, Skipper purposely hesitated some, the advised "I ………….I just find more mature women ……………elegant and sophisticated women ………..so exciting!"
Skipper could see that the beautiful woman was a bit jittery and unnerved from his comment, making his dick throb with excitement in his trousers, and he was thinking 'Soon, very soon ……………if I play my cards right!' And so he finished up his cider, placing his cup back on the saucer and comment that "Guess I had better get back on the road and deliver all those wreaths!" He could see the relief in Mrs. Logan body as she relaxed her guard from the fact that he was now leaving, that he wouldn't be making a move on her, watched as she stood up from the counter to advise "I'll get your jacket!"
Standing up from his stool as she walked past him, Skipper was following right behind the beautiful woman. And when the timing was just right, when she was under the mistletoe, he reached out to grasp her hand as he called out "Mrs. Logan!" Skipper felt the tremor going through her petite body, saw the nervousness on her beautiful face as she turned to face him, saw her lips trembling. Then she was looking up in the direction that he was, right up at the mistletoe, and when his eyes met hers …………………her lips parted as his neared hers! The soft pink lips parted further as he made contact with them, parting enough to admit his exploring tongue, then her tongue darted up against his as a very intimate kiss ensued.
With her arms entwined around his next and his hands grasping her perfectly shaped ass, she panted as the kiss broke, whispering that "You need to go ………………….you need to deliver the wreaths!" That's when he admitted to her that "I lied ………………I saved yours for last ……………I wanted to be alone with you for so long …………………………..since summer!" Lips on her trembling ones once again, another intimate kiss was initiated and their tongues were dallying against one another as he easily scooped her up in his strong arms and carried the petite beauty down the hallway …………..to the master bedroom! Closing the door in the process, he was then all alone with the married beauty in the bedroom that she shared with her husband, for what could be a more ideal place in which to seduce her.
Although having melted in the arms of the handsome young college jock, Teri's mind could still think rationally, causing her to pant out "Skipper …………no …………we can't ……………I can't ………………I'm married ……………………this is wrong!" But other than her verbal refusal, the beauty was only panting as he nuzzled at her neck and caressed her beautiful ass through her slacks, her arms hanging limply and making no physical attempt to push him away. Pulling up her black sweater, he gazed upon the thin lacy black bra encasing her twin peaks, then he bent over to mouth the top of her left bra cup. Seconds later, raising his head up some with his teeth clamped over the tip of her bra cup with her captured nipple rising up to the occasion, causing the beauty to moan "Oooooooooooohhhhhhhhhhhhh …………………………ohhhh, Skipper ……………………………Skipperrrrrrrrrrrrrrrrrrrrrrrrrrrrrr!"
Then he moved to the right tittie, clamped his mouth on the top of it, then pulled back with teeth clenched upon the tip of the lacy bra and pulling at her stiffing nip. "Oh, Skippperrrrrrrrrrrrrr ……………..Skipperrrrrrrrrrrr ……………………….ohhhhhhhhhhhhhh!" she panted out while tossing her head about but not using her hands to push him away from her. Seconds later, with her lacy bra pushed up over her mounds, he had the bared right nipple captured between his teeth as the beauty swooned. Then he had the bared left nip between his teeth while teasing it with his flicking tongue. Her pink nipples were like the eraser tips on a pencil, only much longer, ¾" in length after he tongued them some. At this point, Skipper knew that she was all his for the taking, there would not much of any physical resistance but maybe just a desperate plea or two that it was all 'wrong' because she was a married woman!
Her 1" heels had been removed, then the handsome young stud was pulling down the elastic band of her black slacks, taking her lacy black panties along with them. Heart racing, Teri blinked her eyes rapidly while telling herself that this was just a day dream and she wake up in a minute. But feel of the strong muscular body sliding above her made Teri tingle with excitement, making her realize that this was not a dream taking place in the master bedroom of her home, right upon the bed that she shared with her husband. Place a hand on the broad shoulder of the handsome young man, she panted out "We can't …………..this is wrong …………….I'm married ………………..I've never cheated on my husband before!"
But then he took her hand by the wrist and guided it on down between their naked bodies. And when her trim manicured fingers came into contact with Skipper's manhood, Teri gasped as her fingers encircled him, exclaiming "Ohhhh, it's so biggggggg! I ………….I …………….I've never had anything this biggggg before!" And as Skipper moved atop of her, Teri automatically guided it to the center of her being, then began rubbing it up and down her slit. But as she held in place, right at the center of her slit, the push behind of it had Teri gasp in fear that "It won't fit …………….it's too big for meeeeeeeeee!" "Ehhhhhhhhhhhhhhhhhhhhhhhh ………….ahhhhh ……………………..ahhh …………………..ohhhhh …………………..ohhhhhhhhhhhhhhhhh!" she cried out as Skipper skewered his thick boner into her, and after pulling her out from between them, she was now digging her nails into his muscular back and had wrapped her legs around her handsome lover.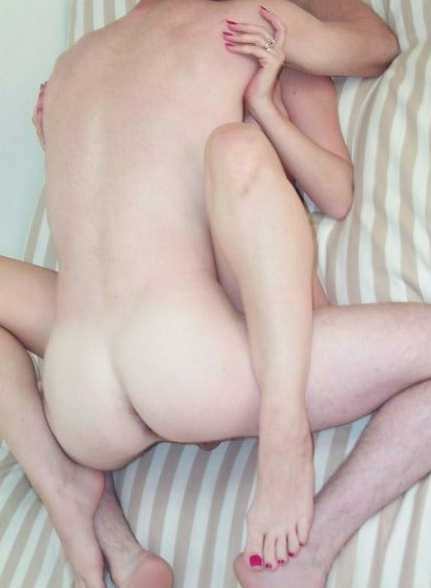 With her not having experiencing a cock as thick as his, yet she was going wild already, thus Skipper read her for one had only experienced mild and meek sex. Thus, grasping her by her trim hips, he lunged a good six inches in her and he was delighted to hear her cry out "Oh, God ……………..ohhhhh, it's so biggggggg …………………so gooddddddd ……………..ohhh, so gooddddddddd ……………………..ohhhh, ysssssssss ………………….deeper …………..fuck me deeperrrrrrrrrrr!" Thrusting hard again, then once again, his 10" bone was buried all the way into her. She was so into it that he asked "Is it better than with your husband, Mrs. Logan?"
He kept perfectly still at that instant, felt her tense as she processed what he had said, then she clutched at him and arched on up to get him to resume fucking her. Again she tried to get him restarted, then she pleaded "Don't stop ………………please don't stop!" To torment her into answering his question, he told her to "Tell me, Mrs. Logan …………..tell me! Is this better than with your husband?" Skipper heard her sniffle and he saw her blinking back the tears of shame, then she cried out "Yes …………………damn you ..............................yes, you bastard …………………yes, it's better! Now fuck me, you bastard ………………………just fuck me!"
Hearing that, having totally conquered her, Skipper then gave her what she was wanting from him, a good hard fuck! Not being gentle, he hammered her, the slapping of their naked bodies echoing throughout the room. 'Slap …………….slap ………….slap ………..slap ………slap!' were the naked bodies meeting one another atop of the king-sized bed, added with the once faithful wife's moans "Yes ……………..yes …………….yes ………………..oh, yssssssssss …………….fuck me ………………..fuck me ……………….fuck me hardddddddddddddd!" Minutes later, he had the sweet little bitch crying out "I'm there ……………….I'm there …………..yes ………………..ahhhhhhhhhh ………….arrghhhhhhhhhhhhhhhhhhhhhhhhh!"
Letting her have her cum on his throbbing cock, holding still to let her finish, Skipper then began to hump away at her as her mind came crashing back down to earth. It was just as he had planned for the seduced beauty, knowing full well that she would be guilt-ridden and horrified with what she had just done, and he had a hard time holding back his chuckle when she suddenly began pushing up against him while crying out "Don't ………………..you can't ..................................don't ………...........……..pull it out ………………you need to pull it out …………………you're not wearing anything! No …………..no ……………..don't cum in me! You ……………….you'll get me pregnant!" Holding her tight, clasping her hips, Skipper announced "I'm cumming …………………..cumming in you, Mrs. Logan!" Totally spent after six powerful ejaculations far up in her fertile womb, he collapsed down upon her, then whispered in her ear "We're gonna make us a cute little baby together!"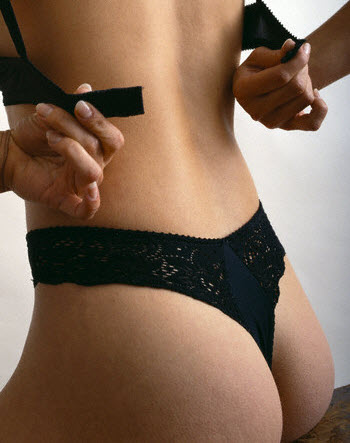 With the beautiful Mrs. Logan obviously guilt ridden as she rushed to put her clothes back, her undergarments and then her black pair of slacks, followed by her black pullover. Skipper smiled to himself in seeing the look on her face, especially when she turned towards him to see that he hadn't gotten out of the bed that she shared with her husband, that he was still lying naked on it. He saw her swallow with nervousness as he eyes wandered over to the cock that he was purposely twitching for to view, causing her mouth to drop open as tears filled her eyes. "Please, you need to leave, Skipper!" she told him without much conviction. From his experience, seeing her so remorse and guilt-ridden, Skipper knew that he wouldn't be able to coax her back to bed, not right now anyway.
Get up out of the bed, he approached the trembling beauty. As Mrs. Logan had her head down and was blinking back the tears, Skipper put his index finger under her chin and tilted her head up, upon which his lips covered hers once again. Once her lips parted for his tongue, hers dallying with his, Skipper then reached out to grasp her hands that were down at her side. Then he drew her hands forward and between their bodies, guiding them to his cock that was at half-staff. As they engaged in a passionate kiss, the soft manicured fingers instinctively began knead and pump at his swelling member. With it rock-solid in her hands once again, the guilt-ridden wife panted out that "It was wrong what we did! We ……….we ………..I …………..I can't ……………I can't! I feel so guilty!"
Skipper purposely twitched in cock in the soft confines of her gripping hands, causing her to instinctively squeeze back on it, stroking it once again as if to give it the attention it craved. Stroking the back of her hair, Skipper told her "I understand! I understand, Mrs. Logan!" Then he added "Ooooh, but it aches so bad when it's so stiff like how you gotten it, Mrs. Logan! Please, please ………………please help me get off one more time ……………pleaseeeeeee!" As expected, the lovely beauty began to fist him in earnest, thinking that her soft warm hand would be sufficient to do the trick. Skipper enjoyed seeing the look on he shocked face when he added that he wanted her to "Kiss it for me, Mrs. Logan! Ohhh, that make my dream come true! I've been dreaming of you ……………kissing me there ……………….sucking it for me! Oh, Mrs. Logan, please ……………………please make my dream come true!"
For Teri Logan, the request from the handsome young stud came as quite of a shock for her, for it was something she had always considered as rather demeaning of a woman and a filthy thing to do. Back in her college days, the gals in her sorority were majority comprised of some very prim and proper young women, but there had also being a bunch who were the promiscuous ones. The gals in the sorority would always trade stories, the promiscuous ones enjoying it even more when their stories made some of their sorority sisters blush, even asking for a show of hands with the question of "How many little cocksuckers do we have at Delta Delta Gamma?" Teri was one of those who had always blushed, never had raise her hand to that question, and never intended on doing so.
Tilting her head up in shock, Teri panted out to her young over lover that "But ……………I ………………I've never………………!" The look of disappointment on Skipper's face had her heart racing some, for she wanted to give him the kind of joy like that what she had experienced in that exquisite mind-blowing orgasm that he had sent her skyrocketing off to. And feeling the pressure of his hand on her shoulder, Teri panted out in nervousness as her knees bent to where she was crouch, then her knees were resting on the carpeting while stroking at the stiff hardon in her hands. "Kiss it for me, Mrs. Logan ………………please!" she heard her young lover plead from above. Leaning forward, tongue licking her dry lips, Teri swallowed deeply as she kissed the tip of the blunt cockhead. Then she parted her lips some to cover the tip portion, moving forward to lick at her young lover's flaring pisshole.
Skipper smiled in triumph, his strategy had worked like a charm as he placed his right hand at the back of her head, letting out a pleasurable moan "That feels so good, Mrs. Logan ……oh, so good ……………..so good ………………..oooh, even better than in my dreams …………so much better!" That moan of pleasure did serve to encourage the lovely beauty to open her lips even wider and now his entire cockhead was enveloped in her warm mouth as her talented tongue swirled over it. Putting some pressure on the back of her head and leaning forward with his hips, several inches of his cock slid into her warm buttery mouth, causing him to pant out "Oh, yes, Mrs. Logan ………………….oh, God ……………..suck me ………………….oh, yeahhhhhhhhhhhhh!"
Rational thoughts somehow made it into her mind, making Teri wonder 'What's gotten into me? Doing what I swore I'd never do in my life …………………….getting down on my knees to …………………..to suck a man's penis …………………even if he was my husband! But that's just what I'm doing right now ……………………for this handsome young stud who sent me out of this world with the fucking her game me!' Mouth watering as her Skipper began pumping in and out of her mouth, Teri felt so wicked in doing this supposedly filthy sex act, but she really wanted to do whatever it took to please her young lover. "Ohhhhhh, Mrs. Logan ………….oh, yeah ………………..ahhhhhhhhhhhhh!" came more encouragement from above that she was indeed giving him the pleasure he sought, causing Teri to bob her head up and down, faster and faster as even more of his love meat slid on down her throat.
Ten minutes later, still kneeling upon the bedroom carpet with a hand on her queasy belly, Teri sniffled and trembled with tears flowing from her eyes at the realization as to what she had just done. With her young lover now dressed and preparing to leave, her ordeal was made worst with his stroking the back of her head while advising "That was so unbelievable ……………so fantastic, Mrs. Logan! I'll call you next week, so hopefully we can get together again!" Now alone in the master bedroom, Teri looked down and saw the six inch string of her young lover's cum going down the front of her black sweater, causing her to begin sobbing in guilt and remorse.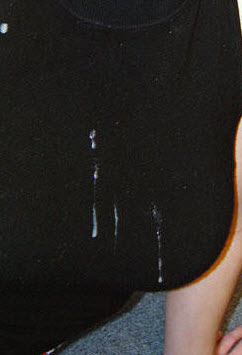 Leaning to the side from her kneeling position, now sitting upon the carpet, Teri shuddered as she tried to get her queasy stomach to settle down as she licked her lips to savior the remnants of her young lover. Closing her eyes, shivering as every detail of her introduction to cock sucking began to play back in her mind, Teri shook her head in total disbelief of what she had just done with a male other than her own husband. In thinking about it all, Teri wondered 'How could I? How could I do such a demeaning thing! Something that I swore to myself that I'd never do, but now I could join that clique back in my sorority days, for now I qualify as a little cocksucker from Delta Delta Gamma!' Teri chastized her herself for what she had done, telling herself that 'You're nothing but a slut! A whore!'
Eyes closed, the events unfolded in her mind, each and every minute detail of her introduction to cock sucking. Teri could feel his hand on the back of her head, urging her forward as he leaned towards her, sliding those first few inches of this thick penis into her mouth. Salivating, she recalled first lathering the bloated cockhead with her tongue, then tonguing the underside as inch after inch slid into her mouth. Teri shivered at the recollection of how she had gagged when the blunt cockhead bumped and blocked the entrance to her throat before sliding down in it. And then Skipper had two hands at the back of her head, keeping her in place as he literally fucked her face.
Then she recalled just how Skipper had pulled back till just his cockhead remained enveloped, roaring out "Oh, Mrs. Logan ……………………ohhhh, so good ……………………so damn good …………….so much better than in my dreams!" Hearing how she was pleasing her handsome young lover affected her in such an unbelievable manner, making Teri want to please and give to him the ultimate pleasure that he sought regardless of how demeaning it seemed to her. To please him, Teri began bobbing her head rapidly upon his throbbing hardon, wanting to give him the thrill that he sought regards if it meant that his penis would be ejaculating right into her sucking mouth! And then her young lover groaned loudly, telling her "I'm cummmmmingg ……………………cumming, Mrs. Logan! Ohhh, don't stop ………………….don't stop ……………….please don't stoppppppppppppp …………………..ahhhhhhhhhhhhhhhhhhhh!"
As the young college jock was announcing his impending ejaculation, he had pulled her head back by the hair to where only his bloated cockhead remained enveloped in her mouth, then he wheezed and popped his hot load right into her mouth. Spurt after spurt of hot semen soon had Teri's mouth filled to the brim with the slick sticky stuff, and she began to panic as the spurting continued with nowhere for the stuff to go. Not knowing just what to do at this point, unable to pull away any further to get his cock out of her mouth so she could spit the slimy semen out, Teri looked up with eyes widened in horror as she looked to the handsome young stud for help. In looking up at Skipper, Teri saw the smile of triumph on his face, then heard him say "Swallow my cum, Mrs. Logan ………………..swallow it all!" Teri obeyed and listened, swallowing and then shuddered as the hot slimy goo began making its way down to her belly, shuddering once again her stomach began to churn due to the foreign substance.
Deliberately waiting for ten days, knowing that the beauty he had seduced in her home would be so remorseful that she'd have refused to see him again had he called any earlier. Skipper had indeed read the lovely Mrs. Logan right, especially in having left her that day while she was kneeling on the carpet of the bedroom, blinking back the tears while holding her belly that was churning from the lake of hot slimy cum in it. He knew very well that time would be the needed element in allowing the once faithful wife to get over being guilt ridden to where she would be awaiting for him to call. Skipper also knew that she'd refuse to allow him into her home again, not wanting to violate the sanctity of her marital bed a second time, and thus he planned on getting her to either come over to his pad or to meet him at a motel.
Skipper's analysis of the situation was right on the money, for the once faithful Mrs. Teri Logan had been racked with guilt and remorse following her infidelity, swearing that it would be a one-time indiscretion and that she would never allow that ever to happen again. But with each passing day, remorse slowly began to be replaced by memories of that most fantastic fucking she'd ever had, along with just how wicked and depraved she had behaved in sucking cock for the very first time. Then Teri began to wonder just when her handsome young lover would call her as he indicated that he would. After a week, Teri then began to rationalize to herself, that the affair would certainly be ended once Skipper went back to college.
Thus, Teri rationalized that seeing him one more time would be okay, as she'd 'just to talk and explain to him that what they was wrong and immoral'! And when that call did come just after Christmas, Teri agreed to see him again but just to 'talk', that she would meet him at his pad. Working just as a volunteer with the humane society, any type of help was greatly appreciated and they wouldn't get upset with her calling in and saying that she had run into a bit of an emergency and couldn't make it in as planned for that one day. With husband Ben leaving a half hour before she did each morning, he would not see her dressing very casually as she did for her volunteer work, not see her putting on a matching pair of lacy pink bra and panties before donning a nice pink dress and stepping into a pair of 3" white heels.
After having parked in driveway and making her way up the stairs, Teri licked at her parched lips, trembling as she desperately to calm herself and resolve the fact that she was here merely to 'talk' to the handsome Skipper Harmon. She tried to think of how she should explain to the handsome young stud, who had successfully seduced her into bed and made an adulteress of her, that what had happened should never have taken place and would never again. But upon her entering Skipper's bachelor pad, Teri only managed to stammer out three words, that of "Skipper …………..I …………..we………….!" Her pink lips were then covered by the handsome young stud's, then they parted to admit the thick tongue that was in search of hers as an intimate kiss then ensued, all of Teri's good intentions suddenly melted away.
Panting for breath once their lips parted, Teri's head was spinning as she was unable to think nor speak, melting at the touch of the handsome young college jock. With the kiss coming to an end, she felt his right hand on her left elbow and his other hand on her right shoulder, and she was being guided down to her knees, then her left hand was in his and being guided to the front of his trousers. With both hands, she undid his belt and then the front of his pants. Pulling his pants down to his knees, Teri licked at her lips while her left hand slowly moved over the large mound hidden by the bulging jockeys. Moving her head forward, Teri first kissed the swollen mound, then rubbed her face up against it as her hands reached up to insert her fingers into the elastic waistband.
In pulling the pair of jockeys down over the large throbbing bulge, Teri was not prepared for the stud's curled up cock to snap right up to attention, striking the bottom of her nose as it pop up to attention. "Lick it for me, Mrs. Logan!" she heard Skipper pant out from above. To please her young lover, Teri parted her lips and immediately began lathering the pulsating cockhead with her extended and rapidly flicking tongue. She was ecstatic and quite please upon hearing the handsome stud moan out loudly that "You're so fantastic, Mrs. Logan …………………you're turning into a real pro ……………….now suck it!" Clamping her hot wet mouth over the pulsating cockhead and gobbling up another three inches, she heard her lover groan from above "Ohhhh, yeahhhhhhhhhhhhhh ……………………….suck me, Mrs. Logan …………….ohhh, suck me with that hot mouth of yours! Ohhhhh, yeaaaaaaaaaaaaaahhhhhhhhhhhhh!"
Bobbing her head up and down, going down on her handsome young lover, Teri looked up to see the pleasure she was giving him. Faster and faster she went at it, loving to hear him moan in pleasure as she gave him head, then Teri knew that he was near once his hands clasped upon the back of her head and Skipper began fucking her face. "Ohhhhh ………………….ohhhhhhhh ……………………oh, yeahhhhhhhhhhhh ………………….cumming, Mrs. Logan ………..oh ……………ohhhhhh …………….gonna cum ……………..keep sucking ………………keep sucking like that …………………………arrrrrrrrgggggggggggghhhhhhhhhhhhhhhhhhhhhhhh!" came her lover's groan.
Cockhead tilted upwards and moving against the roof of her mouth, Teri was licking at the sticky underside and cradling his swollen testicles in her right hand the instant Skipper's nuts popped and her mouth was suddenly filling up with his sticky love juice. Cheeks beginning to balloon up as hot cum filled her mouth, she looked up to see her handsome young lover smiling down at her, stroking her hair as he coaxed her to "Swallow it, Mrs. Logan! Swallow it all!" And she did just that, swallowing twice to get it all down before she eased her mouth off the still twitching cock that had expended all its juices, then looked up while licking her lips to show Skipper that she had indeed eaten all of the hot goodies that his balls had to offer. Pumping at the now diminishing tube of flesh, a pearly drop of cum form at the tip of it, causing Teri to extend her pointed pink tongue out to gather it in and look back up to show Skipper how much she loved the taste of his cum.
Just a moment after she had been assisted back up to her feet, standing now with her pink dress stripped from her and lying puddled around her white heels, Teri gasped as her handsome young lover bent his head down and clamped his teeth down upon her left tittie, playfully biting at it through the thin fabric of her lacy pink bra. Seconds later, Teri gasped and moaned as her now bared tittie was being mouthed and suckled upon like never before, all while her bra was being unclipped at the back and then being pulled down shoulders. "Ohhhh, Skipperrrrr ………….oh ………………………oh, yessssssssssss ………………ohhhhhhhh ……………ohhhhhhhh!" she moaned out in pleasure.
Seconds later, Teri found herself lying naked in the center of the bed as Skipper was removing the tangled pair of panties from her around her left heel, and once done he brought them up to his face in a ball so he could inhale her fragrance. Panties put around the bedpost by the young stud before he reached for her left heel, then her shoe was slipped off and dropped to the carpet. Next, her right heel was slipped on off and it too ended up on the carpeting. Shivering at the touch of her young lover caressing her legs, her cunny pulsated in anticipation of once again squeezing upon his thick shaft, Teri allowed him to move her legs into the position that he desired of her. With Skipper's hands on her ankles, Teri found her pushed back she that her feet were flat on the bed with knees bent and being spread wide.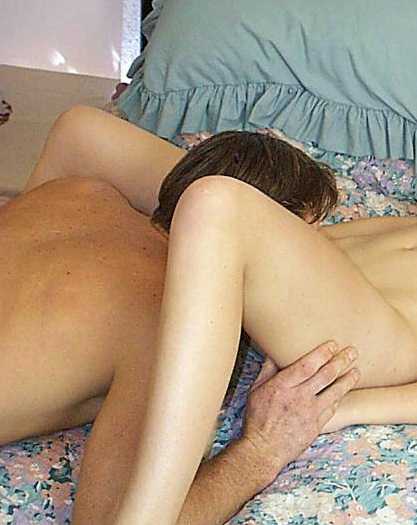 Teri had merely thought her handsome young lover wanted to see her bared sex up close, to touch and maybe finger her some, and thus she gasped in total shock when Skipper clamped his hot open mouth right upon the sensitive pink lips of her cunny. "Ooooohhhhhhhhhhhhhhhhhh …………………..ooooooooooooohhhhhhhhhhhhhhhhh ……………………………ohhhhhhh, Skipper ……………………Skipperrrrrrrrrrrrrrrrrr ……………………….oh, my Godddddddd ………………ahhhhhhhhhhhhhh …………………………ahhhhhhhhhhhhhh!" Teri cried out as she reached down with both hands, placing them at the back of Skipper's delving head. Never had she expected this from her young lover and now she was introduced into another sex sex act and experiencing such unbelievable pleasure. Hair flying about as she tossed her head to and fro, Teri pushed up with her toes as she fed her young lover her slick love juices, screaming out that "I'm cumming …………………..I'm cumminggggggg ……………………………….ahhhhhh, Goddddddddd ……………………….aiiieeeeeeeeeeeeeehhhhhhhhhhhhhhhhhhh!"
As Teri lay back upon the bed, still swooning from the unbelievable climax that she had been 'eaten' to, she watched as her handsome young lover got out of his clothing and was climbing up onto the bed between her widespread legs. As he hovered over her, Teri tilted her head up as his lips came down to meet hers. Reaching down between their bodies, her trim fingers found and encircled his thick pulsating meat, first squeezing it to feel it twitch, then guided to her eager cunny. "Hmmmmm ……………………yessssss ………………………..ohhhh, yesssssssss!" Teri panted out as Skipper's thick cock sliced into her slick slit, then she wrapped her legs around his waist to pull him deep into her. "Oh, yesssssss ………………….fuck meeeeee …………………fuck me, Skipper ………………………..fuck meeeeeeeeeee!" she cried out in desperation.
This was just what Skipper had hoped for from before he returned from college for the Christmas vacation. From the instant Skipper had seen her name on the wreath delivery list, the very first name that he had circled, he had begun fantasizing about how he would seduce the lovely beauty and turn the prim and proper wife into his sex crazed slut. Nothing turned him on more than seducing a once faithful wife, making her his mistress, having her beg him to 'fuck' her good. 'If only Mr. Logan could see his beautiful and faithful wife right at this instant!' he smiled to himself as he speared his throbbing cock up into her pulsating slit. Even more enjoyable was calling her by her marital as he cocked her, panting out "Oh, that's it, Mrs. Logan! Squeeze your legs like that …………squeeze that tight little cunny of yours ……………………..oh, yeah …………………….oh, yeahhhhhhhhhhh ………………that's it, Mrs. Logan!"
For Teri, this was the kind of fucking that she desperately craved for, ever since Skipper seduced her in her home and showed her just how great fucking could be. She was supposed to be the mature and sophisticated one, but it was as if Teri was a young naïve school girl lying naked on the bed with her handsome hulk, for her young lover doing all the teaching here. Her young stud was sending her skyrocketing into outer space as he humped and shagged her good. "Oh, yessssssssssssssssssss ……………………ohhhh, so good ……………………….so goodddddddddddddddd! Oh, fuck me ……………….fuck me …………………….don't stop fucking meeeeeeeeee!" she panted out to her handsome young stud as she arched upwards into each of his thrusts.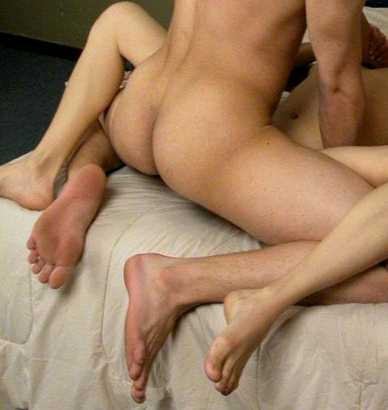 The expert cocksman that Skipper was, he planned on taking her to the heights of ecstasy, right to the edge before stopping in mid-stroke. And it went just perfectly as he heard her pant out "Oh, yesssssss ……………….yessssssssss ………………….oh ………..oh ………oh ………….I'm almost there ………ah …………..ah ……………………! Why …………..why are you stopping? Please ………….please ……………..I'm so nearrrrrrr!" Holding perfectly still with just his cockhead enveloped in her snapping cunny, knowing she would always remember this, Skipper purposely twitched his cockhead in the frantic beauty as he taunted her with "Tell me you want my baby, Mrs. Logan! I want to hear you say you want my baby!" The way she clutched at him with her arms and legs, as well as to arch up to get him to fuck her once again, Skipper knew she was fighting it as best as she could.
Finally the prim and proper beauty, the once faithful wife of twelve years up until ten days ago, gave in and panted out "Yes …………..yes …………….I want your baby ………………….I want to have your baby ………………give me your baby ………………………….make your little baby in meeeeee!" Then Skipper gave her exactly what hot wanton wife wanted, humping at her, spearing his fleshy lance in and out of her pulsating slit. "Yessssssssssssssssssssssssss ……………………..oh, yesssssssssssssss ……………………….oh, Skippppppppperrrrrrrrrrr …………………fuck your baby in meeeeeeeeeeeee!" Mrs. Logan screamed out in ecstasy, just as Skipper's balls unleashed his hot baby batter deep up in her fertile womb.
Late that night as she lay in bed with her husband snoring next to her, Teri reached up to touch her sensitive nipple, her body tingling as she recalled how Skipper loved taking it into his mouth to suckle upon and to playfully capture her swollen nipples between his teeth. 'It's over! Thank God he's leaving next week to back to college because that way I won't give in to temptation again!' she told herself. 'My, God …………….I can't believe how incredible sex could be …………………and so many ways in which one can enjoy it!' Teri realized while thinking of what took place earlier that day. She loved having sex with her young lover in any of the ways he had taught to her, his 'eating' her out, but most of all when he had her on all fours and took her doggie style. 'No more ………….no more ……………….I'll never cheat again!' she swore to herself.
School had started up once again and Teri had sent her daughter off to school that day. At the humane society that morning, she got a text message on her cell phone, causing her to suck in her breath in seeing that it was from Skipper. Opening up the message she read "Dreaming of you each night! Have a flight out tomorrow morning! But …..I can change it to late afternoon! Can you call in sick ……..pick me up at the airport at 8:45 a.m.? Love, Skipper!" Licking at her lips, heart thumping in her chest as her cunny pulsated, she texted a reply "Yes, I'll be there at 8:45!" Thus, rather than calling in 'sick' and giving them such short notice, Teri worked on getting someone to fill in for her the next day so it'd all be taken care of in advance. She would just have to go through the charade before her husband, pretending that she was getting dressed to go to her volunteer job rather than to meet her handsome young lover once again.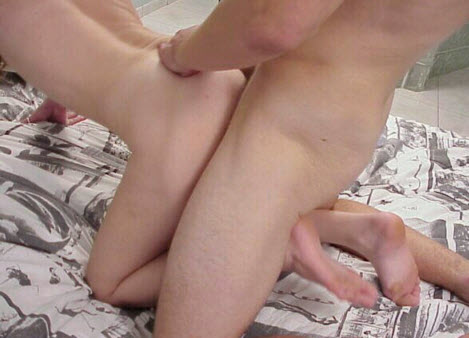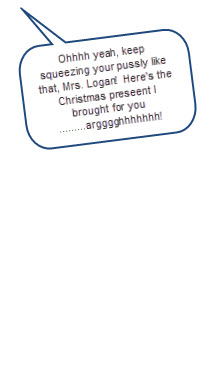 First going to the airport to pick Skipper up, then it was off to the Airport Motel where she had gone online to book a room. Again, wonders never ceased when it came to having sex with her handsome young stud. On all fours for the second time that morning, Teri thought they'd be doing it 'doggie' style like before, but she was once again taken by surprise ……………….and in a panic she panted out "NO, Skipper ……………no there ………………..not there ……….I'm afraid ………………it'll hurt …………………………..aieeeeeeeeeeeeeeeeeeee!" And so Teri got her introduction that day in being butt fucked, sodomized by the young stud, going back home that afternoon unable to walk without it hurting. Still, the pain was welcomed as brought back memories with her handsome young lover.
Her young lover gone for over a month now, Teri breathed a sigh of relief that her illicit affair had come to an end and that her life could now return to normal. With Skipper back in college, Teri figured that he'd be sweeping some young college girl off her feet and forget all about her.
With this being Valentine's day and her husband bringing home a bouquet of red roses for her, Teri swallowed deeply with shame and nervousness, giving him a kiss for remembering her on this day. With her husband being so kind and thoughtful on this day ………………………how could she tell him that the home pregnancy test she had taken earlier that day showed 'positive' …………………….that she was pregnant ...........................but that he was not the father of the baby!
End of Story.