Target: Beautiful Married Women - XXIII
(m/f, cons)
by
Black Demon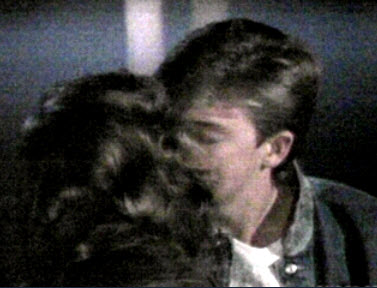 _______________________________________

Disclaimer: This story is fictional and intended for
Adults only!
______________________________________
***************************************
This story is a story in itself. However, it is also a direct continuation
of prior stories entitled: 'Target Beautiful Married Women - 1 thru 22'
***************************************

White and now 18 years of age, Robert (Bobby) Sanders' good looks made it easy for him to bed many of the young teenage girls that he went to school with. But that did not go to paying for the new apartment he had just rented, paying the bills, nor help getting him the dream car that he wanted. However, it did give him the experience in learning what made a chick all hot and wild in bed, giving him the male prowess of being a jock and stud. Abandoned by his mother when he was a baby, brought up by his grandparents in a neighborhood that was once quite nice, but it had deteriorated over the year and was now adjacent to the low-income projects. Bobby was fortunate to have the athletic skills that got him noticed by a football coach, and that provided him with a district exception to attend the high school in the affluent part of town, his ticket out of the slums. Using connections he had with the coaching staff at the school, Bobby got himself a job at the supermarket that was flexible in the work hours so he could play ball, then he just needed to find a way to get permanently out of the projects.

Two years prior, Bobby had dropped hints that it'd be way easier if he could find a place to stay nearby instead of the long bus ride to and from school, and thus coach advised him that he had a friend who owned an apartment building and had a small end unit available at a very cheap rate to keep things legitimate. Rent was really cheap, nearly a freebie but he had to pay something along with needing to pay for utilities, but he still needed to keep his permanent address at his grandparents. While working at the supermarket, Bobby found that older women in their 40s and even in their early 50s seem to like him as much as the younger teens, and he began wondering if these affluent bitches were feeling neglected by their very busy husbands who were probably banging their secretaries, and maybe would be willing to spread her charms along with a bit of her dough to a young stud who satisfied her in bed. After watching an old flick entitled 'American Gigolo', Bobby wanted to play that part of the stud since he enjoyed fucking and needed his bills paid. Thinking about it, his plan of action was that by using his good looks and bedding these rich bitches, they'd be slipping him nice little presents and gift cards when they saw him at the supermarket.

Good at designing and remembering football plays, Bobby had immediately begun designing different kind plays, that of getting to know the names of women that might be in need of a good 'fuck'! Seeing mothers driving up to the school in the early morning and afternoons, dropping off and picking up her teenage son or daughter, Bobby made it a point to ask who that teen was in order to learn a bit about the mother he might try to seduce at a later date. Same thing applied as to when working at the supermarket, asking who that lady was, especially after seeing her drive up in a sporty or luxury car when he was gathering up the carts. He could turn on the charm too, disarming a hesitant beauty by complimenting her, and Bobby would then do some research into the woman to see if she might just be ready for the plucking. With her name in hand, looking up her info on the internet often would provide her address, or having the search for her address narrowed down to just a couple or few alternatives in the area nearby.

During his first year at Taft High, after having designed his offense in getting to meet and know some lovely married beauties, there was no forgetting his very first conquest of such a beauty. Bobby had first seen the lovely blond beauty pull up in a top of the line Mercedes Benz to drop her daughter Tara Harber off at school, so that was the first step needed in his plan to seduce the married beauty. With Tara wearing braces and not the most attractive girl in his math class, Bobby made it point to go out of his way to befriend her, but such was merely a ruse to gain some useful info on her beautiful mother. Chatting some and exchanging info on parents, he relayed seeing her mother drop her off at school, telling her how lucky she was to have a mother who cared for her and not one abandoning her early on like his mother had. Some time later, Tara confided with him that her parents were always fighting lately and that her mother suspected that her father was cheating on her. Having learned that bit of info, then getting a glimpse of the lovely Mrs. Harper when she dropped her daughter off in the morning, Bobby had gotten himself a hardon at the thought of bedding the beautiful bitch.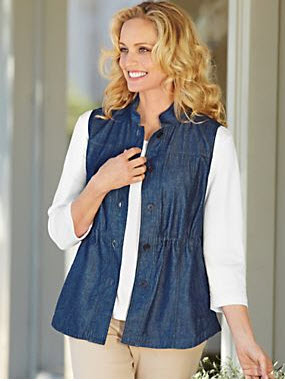 Mrs. Dawn Harber


Later during that very same week, while working a three hour night shift at the supermarket, Bobby saw the beauty drive up and park in one of the stalls. Waiting for her to enter the checkout line, Bobby made sure he was right there, greeting her "Hi, Mrs. Harber! Let me help you out to your car!" As she was startled that he knew her name, Bobby then advised that he was a friend of Tara's and had seen her dropping her daughter off at school. He smiled at the beauty as they made their way to her car, then put his hand on hers when she tried to tip him, telling her "No, please Mrs. Harber ......................it was my pleasure! Just getting to chat with a beautiful woman like you is reward enough!" Although the tips really helped him out, Bobby figured that such a gesture would pay out a hundred fold later on, if and when he got to seduce her into his bed! That next day at school, in mentioning his seeing her mother at the supermarket the night before, Bobby learned from Tara that "My mom normally does her shopping on Thursday nights! But I think it's more to get out of the house and not get into a fight with my father! She seemed excited last night after my father advised that that he'll be on a business trip all of next week!"

Having planned ahead for that next Thursday night, telling the store manager that he needed to take off around 8 p.m. as the team was getting together at one of the player's home, there was no questions asked due to his flex time work schedule around his football team's activities. But that was just a fib as he planned on ending his shift at about the time when he had helped Mrs. Harber out with her cart the prior week. His plan was to make the blond beauty his last customer, helping her out with her cart, then walking on home after putting her groceries in the car. His plan worked like a charm, pushing Mrs. Harber's cart out of the store, passing by the ass't mgr of the store and telling him "I've just punched out and will be heading home after I help Mrs. Harber out to her car!" Wearing a name tag on his bag boy's apron, she obvious knew his name and advised "Bobby, you're already done working, I can take the groceries to my car!" "Oh, it's no problem, Mrs. Harber! It's my pleasure to help a lovely lady like you!" he responded. And as before, he again refused to take the tip she wanted to hand him.

Groceries loaded in the car, cart pushed into the return rack, Bobby took off his uniform apron for the store and rolled it up as he walked to the exit of the parking lot. Just as he got to stop sign of the supermarket's parking lot, Mrs. Haber's car pulled on up and the passenger's window was being lowered, then he heard her sweet voice say "Are you walking home, Bobby?" Leaning on over to peer into the car, he then responded with "Oh, yeah ..............it's only about six blocks from here!" "Hop on in and I'll give you a ride home! It's the least I can do since you refuse to accept tips from me!" he was told, to which Bobby responded with "Oh, I'll take you up on that as I'm a bit beat up from practice this afternoon!" Having planned ahead, getting a bottle of white wine from his grandparent's place over the weekend, telling them it was for a present to his coach's wife, he had it chilling in the refrigerator. All this was going according to Bobby's game plan, at which he planned on inviting her up once they reached his apartment complex, saying that "I've got a bottle of white wine in the frig ...................just for a beautiful woman like you!"

With his game plan working to perfection, he went to get the bottle of wine while the lovely Mrs. Harber was texting a message to her daughter, telling her 'Just met a friend at the market and will be going over to visit and have a glass of wine! Be home later, finish your homework and go to bed as I'll be home late! See you in the morning! Love, Mom!' As he handed her a glass of wine, his hand touched hers, and then they were sharing an intimate kiss. Taking the glass away from her as they began groping at one another, he slid the blue jeans vest off her shoulders and arms, then was getting the white pullover up over her head and off her arms. Her beige slacks were next to go as she helped him out of his shirt and was undoing the belt to his pants. They then fell atop of his bed, Bobby in his jockeys and the beauty with her matching lacy white undergarments on, with each of them eagerly trying to get the final remnants off the other. A moment later, the beautiful 39 year old wife of another man was squealing "Oh, Bobby .................oh, yes .............yessssssssssss ....................oh, you're so goodddddddd .......................so big ......................ahhhhhhhhhhhhhhhhh! Fuck me, Bobby ......................fuck me good ......................make me your 'woman'!"

Just past midnight, the lovely Mrs. Harber left his apartment with three full loads of his baby batter having been ejaculated far up into her fertile womb. This would be a nice long affair with the beautiful mother of one of his high school classmates, along with him receiving a steady stream of money in envelopes and sizable gift cards to swank luxury stores. In July that next year, Bobby went online to place an order, and the next week a package containing a little teddy bear arrived at the Harber's home with it addressed to 'Baby Tommy Harber. A bit over a month later, on a Thursday night, Bobby got to meet his little 'son' for the very first time and got to give the baby's beautiful mommy an intimate kiss once again. As the beautiful Mrs. Harper wanted to start up their intimate relationship once again, Bobby would have to clear up his schedule a bit as football practice had once again begun, and he was boning a couple other married beauties since she couldn't have sex after her seventh month of pregnancy, that being some four months prior.

Now at the age of 18 and two of his recent conquests currently out of commission due to their bellies being as big as watermelons, Bobby was still using his job at the supermarket as his playing field, sizing up rich married beauties that might just need a young stud to put a spark back into their lives. Sizing up all the older and still attractive women, it made no difference as to race or color to him, in fact such a factor intrigued Bobby even more as he wondered if there'd be any difference in bedding an Asian or black woman. He told himself that he needed to chalk more rich bitches living in the area to work on, that a pretty Asian bitch and a hot black bitch should be on that list, even if just for the experience. Still getting gifts from those out of commission, women knocked up with his baby and needing to refrain from sex for a bit, Bobby was getting by with the cash slipped to him and by selling some of the gift cards online at a discounted rate for more cash.




Mrs. Rochelle Peters, Caucasian, 48 years old, mother of two grown children (ages 22 and 24), a socialite who's husband ran a department store chain:

Neglected for some time by her busy husband Ted, who seemed to have totally lost his interest in sex for some time now, Rochelle was just starving for some attention. She had a lot of female friends whom she'd meet up for luncheons and there were many meetings for the various volunteer work that she did in the community, but unless there was a party to go to in the evening, her husband was in his office going over something or another in regards to the department store. And more recently she found herself all alone as her husband was making numerous trips each week, often out of town for a day or two to visit stores in the region. 'Gosh, men go out to get themselves some prostitute for a little on the side, too bad women aren't given the same opportunity! That I could use right now at this very instant .............................a good hard fuck by some handsome young hunk!' she mused. But Rochelle had never cheated on her husband during their twenty-three years of marriage and she was just not the type of woman to deliberately go about to look for a guy to have sex with.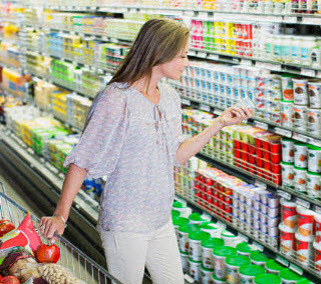 Mrs. Rochelle Peters


With a recent change in ownership of the supermarket nearest her home, the quality of products deteriorated to the point where Rochelle decided to stop in and check out the other store a couple miles down the road on her way back from running her errands early that Wednesday evening. Entering the store, Rochelle was surprised to be greeted by a handsome store employee with a "Good evening, ma'am!" Browsing the aisle and seeing the shelves well stock with good products and reasonable prices, Rochelle thought that a change in her shopping location was definitely in order, so she loaded up on what was needed and then headed out to the checkout counter. With the bag boy assisting the elderly customer out to her car, another store employee came up to help bag her groceries, the same handsome young stud who had greeted her when she entered the store. Normally passing on any help out to her car, this time Rochelle didn't object when the handsome young man said "Please let me help you out, ma'am!"

Having paid by check, the cashier had compared her check to her driver's license and advised "Thank you, Mrs. Peters!" That apparently had not gone unnoticed by the handsome bag boy who was assisting her out with the grocery cart, for upon exiting the store, he then introduced himself "Hi, Mrs. Peters ........................I'm Bobby! It's so nice to meet you! Is this your first time to Gro-Mart?" "Yes it is since moving here a month ago, the other market is just a block away from my home, so I thought I'd check it out since I was headed back home this way!" came the reply, to which Bobby then added "I sure hope you'll be back again, Mrs. Peters!" "Oh, I certainly will seeing as to how nice the store is ......................and how friendly everyone is here!" Mrs. Peters told him. As the beautiful woman was handing him a large tip, Bobby gently pushed her hand away, feeling her diamond ring and wedding band as he advised "No, Mrs. Peters ....................I can't take that from you!"

"I thought tipping was acceptable here?" Rochelle inquired of the handsome young stud, to which he replied "Oh, it is ....................but getting to meet a beautiful woman like you was more than enough for me! Please, this is on me tonight .....................until the next time ...............when hopefully I'll be able to do more ....................much more for you!" That lingering touch of his hand hers, his fingers caressing her left hand as their eyes met, Rochelle knew that he was subtlety making a play for her ..................telling her that he wanted to get into her panties and bed her! Heart thumping in her chest, a shiver coursing throughout her entire body, she felt speechless at that point in time. As the young stud held the driver's door open for her, that last brief touch of his hand brushing against her had Rochelle wetting her panties. Hands shaking as she started her car up, Rochelle returned his smile and gave him a wave as she made her way out of the parking lot.

Some fifteen minutes later, Rochelle was standing the mirror in her bedroom, her heart thumping in her chest at the image of the handsome young man who had helped her load the groceries into her car. Looking at herself in the mirror, taking in the lavender top and white slacks, she let out a sigh and told herself 'You look like a mess ...................stringy hair .....................dull unflattering clothes! Boy, he sure was some handsome stud! I'm certainly shopping for my groceries there from now on! If I could hire him for stud services once a week, that'd get me out of the rut I'm in!' Going into the master bath, Rochelle stepped into the shower, bringing with her the hairbrush with a round cylinder handle. Soaping herself down, running her fingers over her breasts that were covered in the soapy slick, flicking her nipples as she imagined that handsome young stud sucking on them. Cunny slick with her juices, the smooth round plastic handle of her hairbrush slid up into with ease, using it to masturbate with till she creamed to the image of that handsome stud she had just met .........................'Bobby'!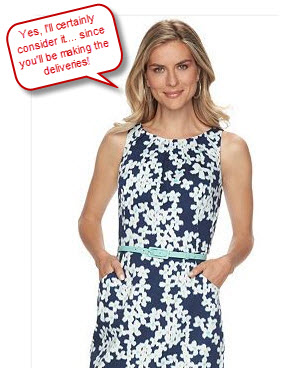 Exactly a week later, with her hair recently done and putting on a dress and heels, Rochelle was a bit overdressed to be just going to the supermarket. After having parked her car and was headed to get a shopping cart, that handsome stud was stepping out of the front door and greeting her with "Hi, Mrs. Peters, nice seeing you again! Here, let me get you a cart!" She correctly suspected that the handsome young man had seen her pulling up and had deliberately come out of the store to greet her as well as to make an impression on her, which he did as Rochelle thanked him and advised 'My, what unbelievable service you provide here!' She could tell by the lust in the young stud's eyes, that he was near licking at his chops to get a taste of her, and Rochelle was just dying for him to get a taste of the juice now wetting the crotch band of her panties. Then was she kept in a bit of suspense when Bobby told her "There's a new service starting next week! I'd like to fill you in on it when you're done with your shopping!"

As she did her shopping, Rochelle wondered 'Wonder what this new service is? Probably just an opportunity for him to talk to me on our way out to my car! Will he be bold enough to hit on me out there in the parking lot? Will I get all flustered just being near that handsome young stud ..................like what happened last week?' Squeezing her thighs together so as not to cream in her panties while thinking of the handsome young stud, her heart thumping in her chest as she tried to compose herself, Rochelle proceeded to finish her shopping quickly so she could be near the handsome stud once again. As Bobby smiled at her while bagging her groceries, Rochelle was trembling, wondering what he wanted to tell her of that new service and as to what it could be. With Bobby telling her of the new home delivery service, an online ordering system, Bobby advised her that "If you order on this day of the week, I'll be making the deliveries! And as you live beyond the high school, it'd be my last run for the night without having to come back ...........................and I'd be leaving here at 8:30!" Rochelle let it be known that all for it by responding "Yes, I'll certainly consider it ...........since you'll be making the deliveries!"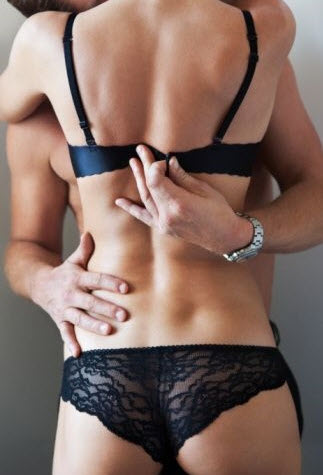 With Ted out of town that next Wednesday, Rochelle placed her grocery order at Gro-Mart, selecting the delivery option available between 8:30 and 9 p.m. As the time neared 8:30 that night, Rochelle had changed into four or five outfits or differing combinations, wondering as to what would be the most appealing to the handsome young stud making the home delivery of her groceries. She finally decided against anything too sexy, wanting Bobby to think of her as a respectable married woman .............and not a hot wanton whore who was climbing the walls in need of a good fuck! So a light blue blouse tucked into a pair of navy blue shorts was her choice of a casual home attire when the young stud arrived to her home. At 8:50 p.m., a mere five minutes after Bobby had rung the doorbell with sacks of groceries in both arms, Rochelle's head was spinning about as she found herself in the strong arms of the handsome young jock ............................and already minus her light blue blouse and navy blue shorts!

Upon Bobby's arrival and the beautiful Mrs. Peters coming to the door, he greeted her with a wide smile and a "Hi, Mrs. Peters! I'm glad you're trying out the store's new service! Hope you weren't waiting long .....................as you're my last stop for the night!" Seeing the beautiful woman visibly trembling as she held the door open for him, Bobby knew that he'd soon be in those tight little panties of hers. As he walked into the kitchen and was setting down the sacks of groceries upon the counter, Bobby then looked at the lovely mature woman and boldly asked "Is Mr. Peters home?" Upon getting a stammering response of "He ................he's out of town tonight!", Bobby boldly and brazenly took the beautiful woman into his arms, bent his head a bit so he could kiss her intimately. Hands grasping her beautiful asscheeks in his large hands, fondling them, and then he was pulling her navy blue shorts on down over her trim hips. Expertly, he had her blouse unbuttoned and was getting the light blue garment sliding offer her arms to fall onto the carpeting behind her.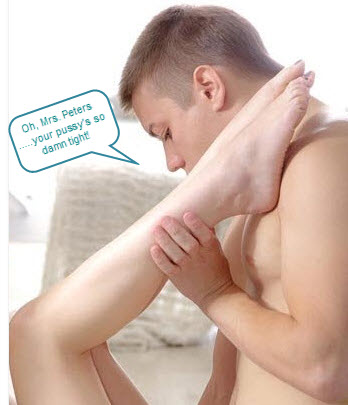 The next thing that Rochelle came to realize, was her being stark naked in the master bedroom, both her feet resting up on the young stud's shoulder as he was rubbing his thick manhood up and down her juicing slit. "Ohhhhhhh ..........................ohhhhhh, Bobbyyyyyyyyy!" she squealed out as his thick bloated cockhead pushed up against her and seeking to penetrate her. "Ahhhhhhhhhhhhhh .......................................ohhhhhhhhhhhhhhhhhhh!" Rochelle panted out as several inches of the stud's thick fleshy manhood was skewered up into her. Her body shivered, cunny squeezing tight upon the pleasure giving shaft, she then heard Bobby panting out "Oh, Mrs. Peters ...........your pussy's so damn tight!" And as he pushed another two thick inches up into her, Rochelle panted out "Oh, Bobby .........................Bobby ...........................oh, so good ........................so good ........................give it to me .............................give it to me good!" As Bobby complied with her request, humping in and out till he was rubbing his pubic hairs against her crotch, Rochelle was swooning as all she saw were the stars shooting about in her head. This young stud was far better equipped than her own husband, and more so he knew just how to use it.

For Rochelle, the young stud was just unbelievable, spreading her legs out wide after having fully penetrated her so he could settle himself down atop of her. Their lovemaking was like that of a well-oiled and well-timed machine as he boned her good, sliding his thick manhood in and out of her gripping twat, with Rochelle wrapping her widespread legs around her young lover's taunt butt and locking her ankles together to keep him in the saddle. As he hammered away at her, Rochelle screamed out "Oh, yessssssssss .....................yesssssssssssss .......................ohhhhhhh, I'm so closeeeee ...............................................yessssssssssssssssssssss .............................................ohhhh, Goddddddddddddddddddddddddddddd!" Only seeing stars flashing about her as she soared into outer space, the most powerful orgasm ever to rock her body, now finally drifting slowly back down to earth when a hot explosion within her body had Rochelle soaring out of this world once again. Her very first double orgasm in a lovemaking session, the second one being caused by her young lover's cock exploding in her cunny and continuously flooding it with his hot baby batter.

Blinking her eyes awake after having dozed off a bit, Rochelle savored the feel of having a 'man' both atop and in her body, squeezing her cunny around the still very thick pleasure shaft. Feeling the slick wetness there between her legs, Rochelle sucked in her breath at the realization that she had not followed through with the plan concocted before Bobby's arrival, that being on her insisting that he put on a protective condom before they 'did it'. Closing her eyes and biting down on her bottom lip, Rochelle chastised herself with 'Stupid ..................stupid .........................so stupid!' for having completely 'forgotten' about using protection once the handsome young stud had touched her. 'Oh, God .................what if my foolishness get me knocked up with his baby?' Rochelle wondered.

Having made sure a supply of douche was on hand beforehand, Rochelle knew that she should push her young lover aside right away, get up and cleanse herself of his potent semen before it was too late. But the stud's still very thick cock felt so good up in her that she closed her eyes while embracing her young lover once again, squeezing her cunny on his fleshy boner to see if she could get a rise out of him, and so she dozed off once again with her young lover still laying atop of her. It was some ten minutes later that Rochelle awoke once again, only this time it was due to the thick tongue flicking over a sensitive pink nipple, along with the throbbing and lengthening of the cock in her cunny. Then for the very first time in Rochelle's life was she engaged in a second bout of lovemaking without having uncoupled after the first time, and then the Peters' marital bed began having its springs tested for endurance.

There was no way in which Ted Peters could match the sexual prowess of this young teenage stud, for he'd have to go three times in a row just to match the fucking that his wife got before their union separated for them to take a shower. After the fucking that the young stud gave her throughout the night, with Rochelle joining him in the shower before he had to leave in order to get to school on time, she arranged to meet the young stud at his place that Sunday afternoon when hubby went to play tennis at the club. With Ted meeting up with friends every Sunday afternoon for a doubles match, his beautiful wife had set up a singles match for herself ....................and her handsome young teenage lover! Early that next summer, at mid-morning on a Sunday, Ted Peters called his doubles partner to advise "Tell the guys I'm sorry for the late notice but I'll have to pass on tennis today ..........................got to rush Rochelle off to the hospital as the contractions are getting faster and she's about to give birth!" Stopping by the club and joining up with the guys at the outdoor bar, Ted handed out cigars that had a label saying 'It's a Boy!' Asked on the baby's name, Ted told his buddies that my wife wanted to name him 'Robert'!


Mrs. Sue Lin, Asian, age 44, manager of a high-end jewelry shop, two daughters (ages 16 and 17) in high school, husband an engineer working away on a project assignment in China for over a year:

With her grandparents from China, Sue was the third generation of her family living in the U.S. and so was her husband whom she had met at Berkeley. Her two daughters, Karrie (17) and Erin (16), were in high school and getting good grades, with both preferring to date Caucasian males versus any Asian teens. As a protective parent, Sue insisted that her daughters' dates come to the front door to pick them up on any dates, for in that way she could meet them and at least feel a bit safer in knowing who where daughters were going out with. After meeting the type of guys that her girls were interested in, smart and handsome young men, she envied her daughters a bit as Caucasian males were more affable and fun to be with. Sue loved her husband Ben, but he was like the typical Asian male ......................intellectual, good in math but quite lacking in romantic gestures! Her main worry, of her daughters dating handsome young Caucasian males, were the raging hormones of males that age and the fear of both girls getting knocked up!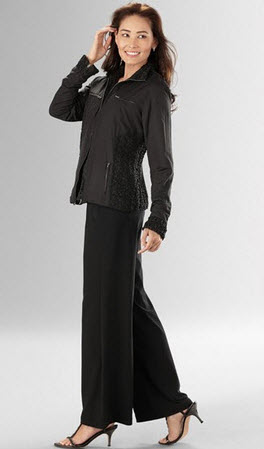 Mrs. Sue Lin


Married for nearly 20 years at this point, Sue longed for her husband's return, wanting to be physically held in his arms and madly made love to. Seeing her daughters going out arm in arm with a handsome young stud made her jealous, for she too wanted and needed some male companionship, so Sue could only hope and pray that her husband's project would soon come to an end so he could come on home. Sure, she had been hit on by many an interested male, but Sue would merely hold up her left hand to flash her sparkling diamond to ward off that interested male. Never having cheated on her husband, Sue had no intention whatsoever in doing such a thing, for she took her marital vows quite seriously and thus far she had warded off all the suitors wanting to bed her while her husband was away. Trying to keep her mind occupied, Sue set her mind to concentrate on work only, wanting and needing to get the thought of sex out of her mind or any naughty thoughts related to the subject matter.

It was by pure chance that Bobby got the meet the lovely Mrs. Sue Lin at the mall early one Friday evening when he went there to meet up with some of his teammates after practice got over. As he was headed to the pizza place to meet up with the guys, he saw the beautiful Karrie Lin approaching with her sister and apparently her mom, so he smiled out and waved "Hi, Karrie! How you doing?" Bobby had met Karrie who was on the cheer leading squad and was going with one of his teammates, but he had never met her younger sister who was just as attractive, but none could compare to the beautiful mother who was giving him a hardon just looking at her. During the introductions, Bobby extended his hand out to greet Mrs. Lin, holding onto her hand a couple seconds longer than needed as he could feel the slight tremble of nervousness being transmitted to him. Advising of his plans to meet the guys for pizza, Karrie advised that she and her sister came to meet up for dinner with their mom during her break, at which time the beautiful mother joked that "But I think they really came to see me for a handout to go shopping!" He had also learned that Mrs. Lin worked at the high-end jewelry shop that was located in the center of the mall.

This being the first time he had laid eyes on the sweet Asian beauty, Bobby wondered why as he'd certainly have remembered seeing her dropping her daughters off in front of the school. Thinking back, he then realized that the Karrie and her sister caught the bus to school until Karrie got her license and then began driving to school with Erin as a passenger. 'Damn, I sure would have made the move on this hot mama years ago if given the chance! I'd definitely have gone out of my way to get to know her if had seen her! Wonder where she shops as I never seen her stop by the market when I'm working?' he wondered. Making his way to the pizza parlor, having glanced back a couple to time to check out the beauty's nice round ass, Bobby told himself 'Damn, I just gotta get me a piece of that! Thinking back to that time he got to talk to Karrie, when on a break during practice, she had mentioned that her father had been away for about a year in China as his company thought it'd be good relationship to have an employee there of the same nationality even though being limited in the language. 'Hmmm, bet Mrs. Lin hasn't had a cock up in her for over a year now! Time to put a change into that status!' Bobby told himself.

While with the guys eating pizza, all Bobby could think about was the lovely beauty, the image of the beautiful Asian wife and mother filled his mind to result in the aching hardon in his pants. 'With the retail stores closing up at 9 p.m. each night, she'd probably be heading on home shortly after closing! Wonder if she goes to her car alone or with other employees?' he wondered. 'Now, if I just happened along at that time and run into her .................being a gentleman to escort her to her car for safety purposes if she's not accompanied by anyone ............maybe I'll just get lucky! Damn, I swear I felt her shivering in holding onto her hand those extra seconds ...........................she's in need of a 'man' ..........................in need of a good fucking .........................and I'm more than happy to oblige!' he thought, as the head between his legs nodded in agreement. When his buddies were off to go joy-riding, Bobby passed and advised that he had to go and meet up with someone, he took his cold drink with him to find the ideal spot to wait with a view of the store front where the employees would exit from when closing up.

Upon seeing the beauty exit the jewelry store and making her ways towards the mall exit, Bobby hustled away down to the sidewalk, then turned around to slowly walk back in that direction, sipping at his drink while pretending to look out towards the parking lot. Then as they just happened to run into each other once again, Bobby looked up to exclaim "Oh, Mrs. Lin! Nice seeing you once again!" "Oh, Bobby .................'hi'! Did you get to meet up with your friends for pizza?" she inquired of him. He responded with "Oh, yeah, just got done and I decided to call it a night .............wasn't in the mood to go cruising with the guys!" As the beauty was about to bid him 'goodnight', Bobby inquired "Are you walking to your car alone, Mrs. Lin? It's not the the safest time at night ...............especially around here! Let me walk you to your car .....................I'm headed in that direction anyway!" "Why thank you, Bobby! My co-worker and I normally park near each other but she's out ill today! That's one of the drawbacks in working till closing time!"

As they walked along making small talk, Bobby was then told "Gosh, I'm surprised that a handsome young man in his senior year in high school isn't with his girlfriend on a Friday night!" That was just the opening that Bobby had been hoping for, as such opened the way for him to be blunt and make a direct approach, hit on her in a way that would certainly catch her by surprise. "Well, I really don't have a girlfriend, Mrs. Lin! Haven't really dated anyone in high school!" he replied. "Really, that's sure a surprise! I'd think you'd have all the girls wanting to date you, Bobby .....................a handsome young star on the football team!" he was told, just as they reached her rather new Jaguar and the beauty pressed the remote to open her doors with a loud 'beeping' sound. Bobby then hit her with the shocking surprise that "Ah, well, the girls in high school just seem to be so immature! I really prefer older .............beautiful women .......................someone like you, Mrs. Lin! And to be truthful with you ..........................I hung around the mall .......................waiting for you .........................hoping that I could be alone with you!"

His last statement caused the lovely woman to give an audible gasp in her surprise as she turned to look at him in awe, at which time Bobby made his move by reaching his hands out to grasp the stunned woman at her trim waist to pull her to him. With her head tilted upwards towards him, Bobby leaned down a bit to plant his lips on hers, then his thick wet tongue was prodding her luscious pink lips to open for him. It was just mere seconds before those succulent lips parted to admit his exploring tongue into her mouth, then her pointed tongue was touch his, and then it was if they were doing the tango. When the intimate kiss came to an end, the panting beauty advised him that "I ..................I'm a married woman ....................and ......................and you're young enough to be my son!" Nuzzling at her neck and pulling her hand towards his crotch, Bobby advised "Feel that, Mrs. Lin ............................that's from thinking of you all night ......................I'm all hot and hard for you! And you've been without it for over a year now ..................................I know you want me too ...........................I could feel your hand trembling earlier! You need a 'man' .......................and I want you ..........................you know it's true!"

A moment later, Bobby was guiding her to the passenger side of the car and opening the door for her, telling her "Let's go on over to my place!" "But ..............my daughters will be expecting me to be home when they get in later tonight! They .................they'll wonder where I am!" came her response. "Text them .........................tell them not to wait up for you ........................that you're going out with your co-workers tonight!" Bobby advised her as he closed the passenger door after she had gotten seated. As he got into the driver's side and closed the door, Bobby noticed her fingers trembling as she was attempting to text her daughters a message. It was a short ten minute drive and then he was escorting her up to his apartment, then Bobby pulled her into his arms and another passionate kiss ensued. As he undid the black jacket that she had on over her dress, Bobby let that garment fall to the floor as he began undoing her dress, all while she slid her soft hands up under his t-shirt to caress his muscular body and chest as it was obvious that she was in need of a 'man'.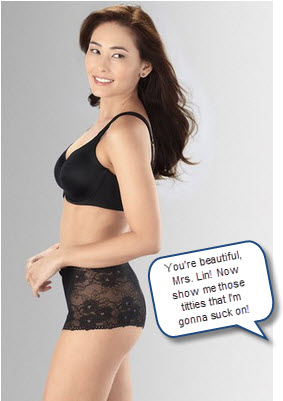 Sue looked over to the brazen young man sitting on the sofa with cock in hand, her eyes glued to his shucking of the growing monster, then heard him say "You're beautiful, Mrs. Lin! Now show me those titties that I'm gonna suck on!" 'Oh, my gosh ...............it's still growing! This teenager has a cock twice the size of my husband's ................both in length and thickness! My goodness ...............I wonder if it'll fit up in me?' Sue wondered as she reached back with both hands to undo the clip of her bra. Bra loosened, she peeled the straps off her shoulders and let the protective black garment fall to the floor, feeling her nipples thicken and harden from the cool air hitting them. "Touch them, Mrs. Lin .......................play with your nipples ...................get them all excited for me!" Sue was told by the brazen young man. Raising her hands up to her breasts, she then thumbed her already swollen nipples, making them stand even more to attention. Then she was obeying the handsome teen's next request, that of putting her thumbs into the waistband of her black panties and easing them down her trim hips and letting them flutter down her legs before stepping out of them.

"Damn, you got one sexy bod, Mrs. Lin! Now come on over here so I can suck on them beautiful babies!" Bobby told the lovely beauty as his cock throbbed in anticipation. "Kneel up on here so I can get to them babies!" he told while panting on the cushion that he was sitting on. Taking one of her swollen nipples into his mouth, suckling and tonguing the thick bud, he then arched up some and guided his swollen cockhead up along the beauty's slick groove. He heard her suck in her breath as he tried to skewer his boner up into her, then heard her pant out in fear "Oh, Bobby ..................it's so bigggggg .........................it won't fit ..........................it won't fit!" ""Damn, you're so fucking tight ...............when did you have it last, Mrs. Lin?" he inquired as her cunny was indeed all wound up tight and not giving way to his prodding. "Over .....................over a year .........................my husband's been gone for over a year!" came the labored pant of a reply. "Ohhhhhhhhhhhhhh ..........................oh, my Godddddddddddd!" the beauty squealed as her fingers dug into his shoulders as two thick inches pushed up into her.

"Oh, my God .........................oh, my God .........................Bobby, no .......................no ...............................you .................you're not wearing anything! You're not wearing any protection ...............................you'll get me pregnant!" Sue panted out as the consequences of this illicit mating struck her. "Okay ................I ................I'll stop now ...................I'll pull out right now, Mrs. Lin ..............otherwise I'll be cumming in you real soon!" she heard her young lover pant out while bringing himself to a dead stop atop and in her body, putting Sue in a frenzied panic of not achieving the orgasm that was so nearby. Squeezing her cunny around the thick pleasure giving shaft, not wanting for it to stop as she needed a real good fucking, she panted out "No ................no, Bobby ..........................don't stop ...................don't stop ...............fuck me .....................please fuck me .......................keep on fucking meeeeeeeee!"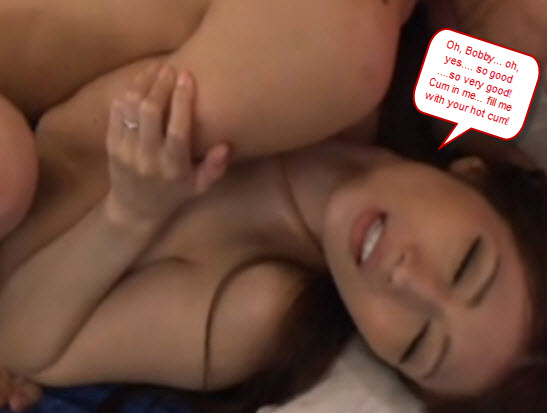 As the handsome young stud recommenced the fuck session, Sue clasped her hands on his arms, panting out "Oh, Bobby .....................oh, yes .......................that's so good ..........................so very good! Cum in me ......................fill me up with your hot cum!" Sue panted out as her young stud lover gave her the much needed fucking that she craved. "But if I cum ...............I might get you pregnant, Mrs. Lin! Do you want me to cum in you?" her lover asked. "Yes, yes .....................please don't stop .....................do it ...........................cum in me ..............................fuck your little baby in me ............................knock me up with your precious little baby!" Sue squealed out as she just did not want him to stop again. As her young lover was giving her long slow strokes, Sue stretched her legs out in order to lock her ankles together, then pulled him to her begging "Faster ..................fuck me faster ......................slam it in me ......................................fuck it to me .........................fuck me good!"

With her lover complying with her request, she panted out "Oh, yes .....................yes ....................ohhhhhhhhhhhhh .........................ohhhhhhhhhhhh ...............................oh, Bobby .......................................argggghhhhhhhhhhhhhhhhhhhhh!" Body convulsing in uncontrolled spasms, Sue was soaring out of this world and her eyes were just seeing stars. Arms and legs wrapped around her young lover as he humped like a jackhammer, her body lurched and shuddered from another mind-shattering orgasm, this one due to the searing hot ejaculation that suddenly flooded her fertile womb up to the brim and then to overflowing out of her well-fucked twat. As the heavy body of her young lover lay upon her as they remained physically joined and in an intimate embrace, Sue squeezed her cunny around the thick fleshy bone to feel it throb within her, at which time she thought 'So this is what 'getting fucked' really means! If only I had known this some twenty years ago!'

Finally home and under the covers a bit after 2 a.m., Sue felt like a complete woman once again, having received the love of a 'man' as well as having sated one through sexual intercourse. 'What a night that was! He had his cock up in me for over three hours straight! Now that's what I call 'fucking'!' she told herself. Still a bit frazzled from it all, Sue tried to recollect just how many orgasms she had with the young stud's cock pumping in her, but everything just seemed blurry and like one long continuous orgasm throughout the night. 'But I do remember those three times he kept spurting his hot baby seed up into me, when it overflowed and dribbled down my ass into the bed sheets!' she shivered. Closing her eyes, Sue recalled how the night had ended, with them in the shower scrubbing down each other.

As she scrubbed his muscular body down, Sue's mind then focused on how she got down onto her knees in the shower stall to handle his big bad baby-maker, how she had leaned forward to give it a thank you kiss all the pleasure it had given her that night. It was the very first time her lips had ever came into contact with a male's penis, but it hadn't ended there as her lips had parted to slip right over the inflating head, then she went on to tease his flaring pisshole with the tip of her tongue. Picturing herself down on her knees, subservient to a dominant male with his cock in her mouth and now his fingers wound in her long hair as he began to literally face-fuck her, doing it to her as if she was a two-bit whore! But Sue did not feel cheapened or degraded one iota, only feeling triumphant in having given pleasure to her young lover, swallowing the plentiful semen he had ejaculated into her mouth and savoring the after-taste of his male essence! Running her tongue about her mouth, Sue could still taste the handsome young stud there, and now she began to wonder as to when she could be with him once again.


Mrs. Cynthia Moore, age 45, black, owner of a beauty salon franchise, daughter (age 20) away at college, husband a successful aerospace engineer:

Successful as a beauty salon franchise owner and her husband doing well as an aerospace engineer, Cynthia convinced her husband Charles that they had the means and should make the move out of the crime infested area that they had been living in. They had bought their current place after getting married over twenty years earlier, brought their daughter up there and she was now in college, but the neighborhood had deteriorated into a real mess following the closing of a manufacturing plant. Looking for a more affluent community, where naturally it would have a less crime problem, they came to realize that such a neighborhood would be predominantly white ownership of property. But working and dealing with many white men and women, having a lot of white friends that they socialized with, Cynthia and her husband really thought nothing about it.

While gathering up some carts outside to bring into the store, the car entering the parking caught his attention as it was a new Tesla, something that was still a rarity even in this affluent neighborhood. Bobby was a bit stunned to see an attractive black woman exiting the driver's door, and he quickly sized her up to be in her early to mid-40's, obviously wealthy in view of the car she was driving and the chic outfit she was wearing. 'Damn, ain't ever seen her shop here before! Gotta make sure I get to bag her groceries and help her out to her car! Maybe I'll get lucky and later end up bagging that beautiful black bitch! Yeah, they tell a white bitch 'When you go black, you ain't going back!' ....................but I wanna show a black bitch that 'If you go white, you'll see the light!' he thought to himself. Taking in the black beauty as she walked to the store's entrance, he sized up her 'nice round ass and perfect breasts', thinking that it'd be a nice challenge for him to 'bed a beautiful black bitch and make her scream when he creamed in her'!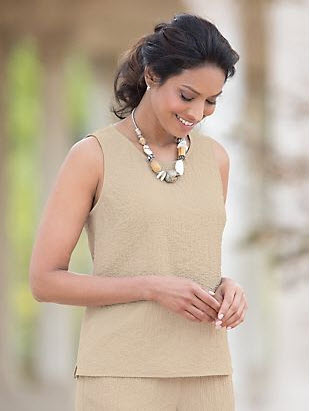 Mrs. Cynthia Moore
"Hi, I'm Bobby! Welcome ................I've never seen you here before ....................is this your first time here?" Bobby inquired. "Yes, it is! I guess there's not too many black women here!" came the woman's reply, to which Bobby immediately replied "Oh, no, it's not that .....................I'd certainly remember a beautiful woman like you, that's for sure!" As the woman smiled and chuckled out loud, Bobby knew he had disarmed the black beauty, so they laughed and chuckled on their way out to her car. And when they got to her car, Bobby added "And I'd certainly have remembered a neat car like this! Only saw one in the magazines or on television, never one up close like this!" As they chatted a bit, Bobby got to learn that she and her husband had just bought a home nearby and moved in earlier that week, and she thought she'd stop by the supermarket to check it out as it was the closest to her home. As per the play he had drawn up for beauties like this, he refused the tip she was handing to him, getting to touch and caress her hand as he pushed it away, telling her that "Meeting and talking to a beautiful woman is more than enough of a reward for me! I just hope to see you again soon, Mrs. Moore!"

After getting into her car and waving 'goodbye' to the handsome young stud, Cynthia told herself 'Now that's gotta be a first ........................getting hit on by a young white teenage stud! Older guys my age, that happens and it's not a big deal ..................but coming from a teenager in high school ......................damn, he must be aching to see what it's like having a 'black bitch' begging for his boner! Better watch out, sonny boy ............................I might just call your bluff, as God only knows how bad I'm in need of a good fucking!' With Charles so wrapped up in that new aerospace project, he was always working late and just too darned tired to 'get it up' to satisfy her needs, and Cynthia was in need of it so badly at this point in time. Cynthia played back one part of that walk back towards her when another customer had yelled out to to the young teen "Great game last week, Bobby! Score a couple more against Franklin!" "Thanks, Mr. Green!" was the reply given as the young man began loading her car with her groceries.

Going to the bag of old newspapers, Cynthia picked up the most recent weekend issues, then looked for the sports section of each issue! And there was an action photo of Bobby Sanders up in the air making a fantastic catch to win the game in the final moments of play. In reading the news article, it described the young stud as a sure 1st Team All-State and considered to be one of the top ten receivers in the nation, one who would sure be getting many college scholarship offers once the season came to an end or even before then. Thinking back to the parking lot in the supermarket, picturing the handsome young stud and how he went about hitting on her, Cynthia closed her eyes and pictured the handsome white stud and wondered 'Are you really up to the challenge? Can you really perform? You're gonna have to if you want me to be your little 'black bitch'! And you're certainly not gonna make the grade if you're sporting a skinny white weanie little dick!' Then Cynthia thought to herself, with hand in her panties and middle finger sliding in and out of her dripping snatch 'Well, Mr. Bobby Sanders ........................let's see if'n you can handle a hot little black bitch like me a week from now!'

That next week, Bobby once again greeted the attractive Mrs. Moore after having seen her pull her Tesla in a parking stall, then wondered what it'd be like to bed a black woman. Keeping an eye out as to when Mrs. Moore made her way to the check out line when she was done with her grocery shopping, Bobby positioned himself so that he would be the one to bag her groceries and to help her out to the car. Making a comment of the fancy luxury car once again, of "I'd given anything to get behind the wheel of that baby!", "Bobby was taken by surprise when Mrs. Moore commented "That can easily be arranged, Bobby! What time do you get off your shift here? If you walk over to the post office so we don't start people gossiping, I can meet you there and you can drive around for awhile, and you can show me where you live .......................if you know what I mean!" Bobby certainly knew what her comment meant, but he wondered in his mind 'Don't know what I want to do more? Getting to ride in her car and drive it around? Or to ride that beautiful black bitch and drive her up the wall?'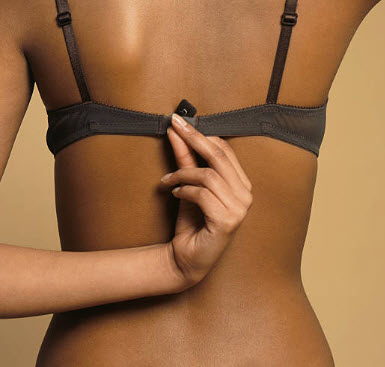 "Can I entice you up to my apartment for a glass of wine? There's both red and white!" Bobby challenged after getting to drive the luxury automobile for some twenty minutes before pulling up to a parking stall at his apartment complex. "My .......my ..................a glass of wine! And aren't you underage to be having wine in your apartment?" came the teasing response. "Oh, but it's offered to an elegant woman like you!" Bobby countered. "Oh, I bet you say that to all the women you bring here!" Mrs. Moore advised, to which Bobby just gave her a wide knowing smile. "Well, I'm going to take you up on a glass of white wine as I sure would like the see what a high school football jock's apartment looks like!" she advised him while grabbing her purse and getting out of the passenger's side door. Bobby knew very well that Mrs. Moore was in need of a good fucking badly, that she was challenging him by taking him up on his proposition, but was doing it by playing a bit coy and not being too aggressive in this sexual tryst.

Up in his apartment, having opened the bottle of white wine and pouring a glass for his lovely guest, Bobby walked over to where she was standing and looking over the trophies lining the mantel above the fireplace. As Mrs. Moore reached out to accept the glass of wine that he was handing over to her, Bobby then leaned over to kiss her on the lips, a kiss that turned intimate as he moved the glass away to place it upon the mantel. Embracing each other in an intimate embrace as they French kissed, tongues dallying with one another, and then he was unzipping the back of her dress while she was unbuttoning the white shirt that was a part of the store's dress code. With her dress puddled around her heels and Bobby's shirt nearby on the floor, Bobby's new conquest was reaching behind her back to undo the clip of her black bra, just as he was stepping out of his trousers. Both were naked from the waist up as they embraced once again, kissing intimately once again, with Mrs. Moore working his jockeys on down while Bobby was doing the same with her lacy black panties. A moment later, having guided his guest over to his king-sized bed, his thick cock made her squeal out "Ohhhh, my Godddddddddd ...................................you've got a big one there, stud!"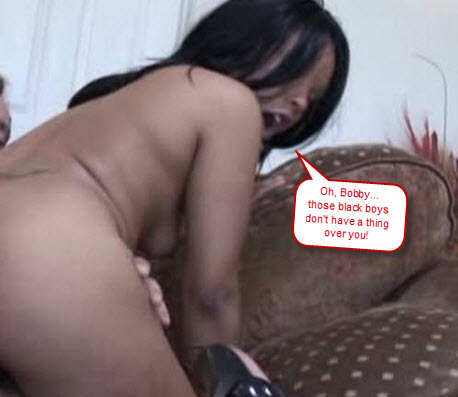 Not having seen the size that his cock had grown to, just merely assuming at first that it wouldn't be as big as to the black studs she had back when she was single, Cynthia squealed out "Oh, my Goddddddddddd! Ohhhhhhhh, sweet Jesusssssssssssssssss! Oh, Bobby .........................Bobby .......................................those black boys don't have a thing over you! Oh, God .........................give it to me ......................oh, yeahhhhhhhhhhhhhhh ..........................shit yeahhhhhhhhhhhhhhhhhh!" Closing her eyes as her body shivered from the pleasure coursing through it, Cynthia heard her white stud lover tell her "I'm gonna make you my black bitch, Mrs. Moore! And I've got a saying for you to tell all your women friends, that .......................'When you go white, you'll see the light!' Now shake that beautiful black ass of yours!" As this young white stud was giving her the best fucking ever in her life, Cynthia panted out "Yes ........................yes ............................I'll be your black bitch .........................just fuck me .........................don't stop fucking me, stud!"

Some moments later, as Mrs. Moore shuddered in a mind-shattering orgasm, screaming out "Ohhhhhh, yessssssssssssss ..........................................I do see it .................I do see the lightttttttttttt! Ohhhhhhhhhh, yessssssssssssssssssssssss .............................sperm in me ......................fill me up with your hot jizz, stud!", Bobby cut loose and began hosing her down with one copious ejaculation after another. With Mrs. Moore collapsing in exhaustion upon him, then actually dozing upon him, Bobby chuckled to himself in recollection at what she had said at the end, 'that she had indeed seen the light' when he gave her the fucking that she was badly in need of. 'Damn, she's one hot black bitch! That pussy of hers is one snapping turtle ...........never had anything squeezing me like that before .....................sure as hell drained me dry!' he laughed to himself. Running his hands over her nice round ass, Bobby twitched his semi-hard cock that was still embedded in her wet cunny, planning on continuing on in this manner till she awoke. 'Ahhh, once you wake up with my stiff hardon up in your pussy, you're gonna become my black bitch, Mrs. Moore!' he laughed.

Cynthia all along had thought that this young teenage white boy would a nice plaything for the night, hopefully getting herself a good fucking while putting this young pup in his place and showing him that he had a long way to go in being a 'man'! She figured that the young stud was wanting to get his first sample some black pussy, something that he was probably just intrigued with and wanting to see if he was 'man' enough for a mature black woman. Cynthia chuckled to herself at the thought of wanting to be quite blunt with the handsome young stud, that 'talk is cheap', so 'put up or shut up', hoping like hell that he'd be able to give her a good boning before merely petering on out as the normal white boy would do. Having passed on out at the the peak of her mind-shattering orgasm when stars shot all about in her head, Cynthia could not believe that she had just awaken from her fucked up stupor with the white boy stud twitching his once again rock-hard cock in her twat. "Oh, Goddddd ......................ohhhhh, jezz .......................oh, Bobby ..........................you are indeed a real fuck'n stud!" she panted out as the young jock was fucking his tool up into her once again.

Though having been sexually active from a teenager in high school, this was Cynthia's very double fuck without having uncoupled after the first fuck session, and this young handsome white jock was just a dream come true for her. Flipped on over onto her back with the stud's cock fully embedded within her, Cynthia was then fucked senseless at the second go-round humping by the young stud, her mind only hearing the loud thumping sounds caused by the bed hitting the wall. A bit later after the second fuck session came to an end, with the young stud's cock still in her and rigid once again, Cynthia thought it'd be a third straight time but then Bobby suddenly pulled out of her. Instead, Cynthia found herself being flipped back over so she was on all fours once again, the young stud made her do something she didn't think possible ...................his making her scream!

From her teenage years on, Cynthia just loved fucking, eating cock or getting eaten out herself. But never had she ever gotten fucked up the ass before, with Bobby not giving her any warning at all as Cynthia merely presumed he wanted to fuck her doggy style ................................."Aieeeeeeeeeeeeeeeeeeeee!" was what she screamed out when he boned her up the ass. She had tried to get away but the strong hands on her hips prevented her from doing so, then Bobby was up in her all the way, the young stud was bent over her with one hand touching up her titties and the middle finger of his other was frigging her leaky cunny. Cynthia had never before allowed any man to fuck her up the ass, thinking it was just too crude and deplorable, but she went totally out of her mind from the unbelievable climax that rocked her entire body when the young stud's hot load exploded up in her ass. Later they showered together, then Cynthia was on her kneeling on the tiles worshiping the cock that had given the best orgasm ever, bobbing her head up and down to please her young lover.


Promising football season, and brilliant game plan for 'bedding married beauties':

Bobby was just not the type to come right out and charge a beautiful woman for his stud fees, but he found a way that had that beauty telling him that she'd pay him to keep her 'special' time available during that day of the week. He used the ploy in telling the beauty "The supermarket asked if I was interested to be on call if they were short of help, so in case that happens and I get called, I'll text you a message at least an hour ahead of time! Sorry, but I can't pass up the chance to make an extra hundred dollars!" One by one, after using that same ploy, the affluent beauty told him the likes of "Tell them you're unavailable on this day of the week! I'll cover what you would have made! Pleaseeeeeee ..........................promise me you'll keep this day open for me!" And Bobby found that the envelopes left when on the desk or dresser for him always contained more that a hundred bucks, with gift cards to nice places still included. At the current time, two married beauties were knocked up with his babies and out of commission for a few months, leaving him with Friday and Saturday nights open for him to do more scouting around.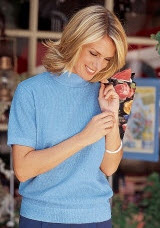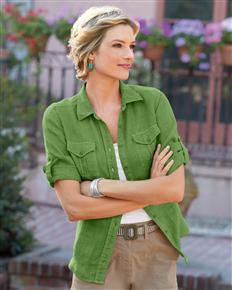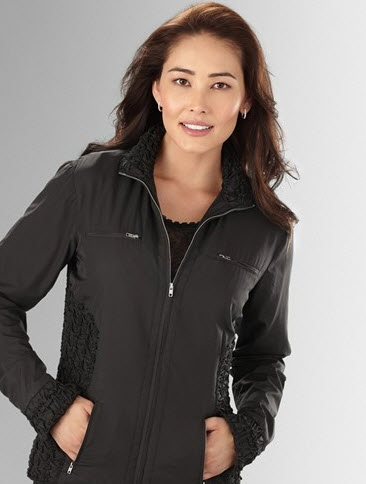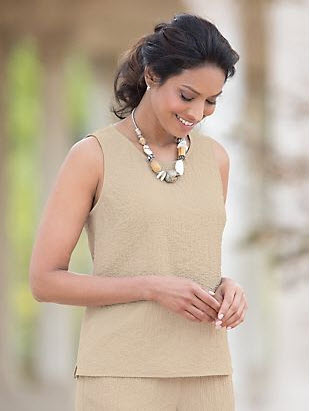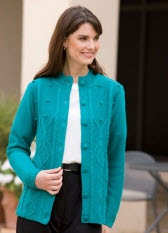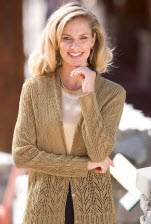 L to R: Mrs. Dina Nesser (8 mos. pregnant); Mrs. Eileen Mitner ( 9 mos. pregnant); Mrs. Rochelle Peters (Sunday afternoons); Mrs. Sue Lin (Mon. nights); Mrs. Cynthia Moore (Tues. nights);
Mrs. Diane Kincaid (Wed. nights); & Mrs. Karen Donnelly (Thurs. nights)



Each woman knew for certain that she was not the only woman in Bobby's life, but she was very happy that he set aside their special time together each week, even if she was paying for it! Her time with Bobby was the highlight of her entire week, feeling top of the world after her fuck session with the handsome young stud, and what she looked forward to that next week. What might be considered as filthy, degrading, or nasty sex acts .......................what many husbands never got to experience with his beautiful wife during marriage ...........................like making his wife to take his cock into her mouth, giving her a nice hot facial, making her scream when he shoved it up her ass .............................there was no objection made to Bobby if that's what he desired ....................anything to please the handsome young stud ..............................even if he wouldn't allow her to wipe off her facial till it was time to leave!

For Bobby, life as a gigolo was certainly a fun life and fulfilling one, getting all the nookie he wanted and even getting paid for it ...................getting paid well while still in high school! Bedding mature older women with money, screwing another man's wife, 'Can't get any better than that!' Bobby surmised. He could tell when lovely wife never had a cock between her lips or shagged up the ass, as such would be shown in her initial reluctance or cringe, then he'd inquire if her husband ever got her to do that for him. The majority informed him that she wouldn't allow her husband to degrade her like that, but there was no further objection when he pursued that sex act with her, opening her lips to admit his cock between them, letting him cum all over her beautiful face, or even buggering her up her tight little ass. Often upon her arrival, she'd find herself on her knees before the young stud, getting herself a facial and having that hot cream spread all about her face by the stud as he used his still twitching manhood as a brush.


End of Story.