Target: Beautiful Married Women - VI
(Soccer Moms)
(m/f, cons)
by
Black Demon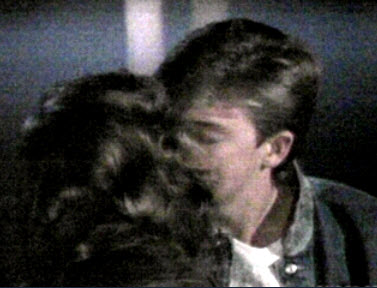 _______________________________________
Standard Disclaimer!
This is a fictional story intended for Adults only!
_______________________________________
************ ***********
Note: The story below is a story in itself. However, it is also a direct continuation
of the earlier story entitled: 'Target: Beautiful Married Women – I, II, III, IV & V'
************ ***********
"Damn, sure glad my old coach from youth soccer wanted me to help out with the city's summer youth league! This is one summer vacation I'm really going to have fun!" chuckled Skipper Harmon. And Skipper had not wasted any time in getting started, seducing the coach's beautiful blonde wife that very first day back from college, even before reaching home to unpack. Invited in by the lovely Mrs. Linda Atkins, who remembered had him from the time he played for her husband, Skipper couldn't resist the temptation to put the moves on the beautiful woman.
Using his handsome looks and charm, along with his well polished womanizing techniques, Skipper made his move on the faithful wife and mother. Taking her into his arms and giving her a passionate kiss, feeling her body tremble as she was unable to put up any resistance, Skipper then had the faithful beauty right where he wanted her. Actually, it would be in just another moment before he had the lovely Mrs. Atkins where he really wanted her …………………………..stripped naked and lying upon the bed that she shared with her loving husband.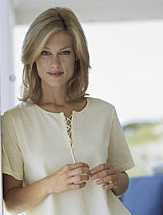 Mrs. Linda Atkins
(see 'Target - Beautiful Married Women 5')
The only resistance the lovely woman could put up was to whimper and plead with him to stop, that she could not be unfaithful to her husband, but she did nothing to physically fight him off. Brushing his muscular chest up against the tips of her breasts, Skipper felt her stimulated nipples poking up against him as the faithful wife's legs then opened to present her golden flower him. Skipper just loved the way she mewled and squealed as he skewered this thick boner up into her tight slit, giving her a cock far thicker and longer than she had ever experienced.
It was quite an exciting fuck made even better by the sounds of the garage door opening to sound the return home of Coach Atkins and their young daughter. Jumping into his clothes and going outside to intercept the beauty's husband, it had then allowed the seduced beauty the time needed to don a summer dress and straighten out the beddings. That close call had certainly made it a memorable seduction and he planned on visiting the sexy blonde throughout the summer.
A few days later, at the first soccer practice for his team of ten year olds, Skipper held a quick meeting with the parents. Having eyed up a beautiful mother upon dropping her son off for practice, he then made it a point to approach her before the team meeting and asked if she'd be willing to serve as the 'team mother'. Though the function of a 'team mother' was normally assist in setting up a refreshment schedule for the team members and make phone calls if necessary, the real reason for her selection was that ………………Skipper had a hardon …………………..and wanted to fuck her good!
Hot and horny for the sophisticated 38-year old beauty, Skipper had correctly sized her up as a very faithful wife who had never succumbed to temptations of infidelity. But that factor only served to make him want her even more so, and Skipper was certainly going to give it the All-American try. Having checked out the player's information sheet, seeing the address being just a mile or so beyond his home, Skipper used the pretense of having forgotten the game schedule to have the lovely Mrs. Evelyn Fuller stopping by on her way home.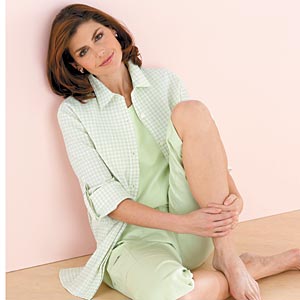 Mrs. Evelyn Fuller
(see 'Target - Beautiful Married Women 5')
Setting young Tommy Fuller up with the latest video game down in the garage, Skipper lured the unsuspecting beauty up into his lair under the guise of wanting a woman's opinion on décor for his studio above the garage while getting the game schedule for her. Door locked behind him as a precaution, Skipper then went to work on seducing the faithful wife and loving mother. And it worked with Skipper putting his first notch up on his new studio bedroom, keeping Mrs. Fuller's lace white panties as a souvenir to mark the occasion.
There were quite a few beautiful women at the meeting with the parents of the soccer players that first day. With everyone living in this upper middle income neighborhood, all or at least most of the women kept themselves trim and fit. Of the dozen, eleven of the players had made the practice and parents' team meeting with only one player's mother calling in to advise her son had a conflicting musical rehearsal and was unable to make that first practice.
The day after that first soccer practice that her son had to miss, Diane Kernan mentioned to her coworker as to how disappointed Ben had been in missing out on the first day of soccer practice, advising "Karen, I've told you how Ben enjoyed his past few seasons of soccer but now so excited it! Apparently his new coach is supposed to be some athlete! He was so upset about the musical rehearsal and wanted to practice soccer instead!"
"Who'd you say his soccer coach was? What's his name?" her co-worker Karen asked. Upon learning the name of Ben's new soccer coach, Karen repeated it "Skipper Harmon? Skipper Harmon's your son's soccer coach?" As Diane confirmed that was indeed the name given to her, quizzically asking her "Is some wrong? Is he a pedophile or something? Should I pull Ben off the team?" Karen smiled and chuckled.
As Diane prodded her for what she knew, Karen replied "Girl ……………..you never heard of Skipper Harmon …………………..the handsome jock that took the football team to the state championship a couple years back? Damn, girl ………………where've you been? He's been the talk of the town for years! Oh, and there's nothing to worry about with Ben playing for him …………………..it's you I'm worried about!"
When a puzzled Diane asked what she meant by that, Karen advised "From what I hear, you're really the perfect fit for what turns that jock on ………………………mid-thirties, beautiful, sophisticated, and married!" Grabbing Diane's left hand and lifting it up so her diamond ring sparkled in the light, Karen added "Rumor has it that the college stud likes the challenge of seducing married women ………………………….and with what he leaves them when going back to college in the fall ………………they ought to name him the 'Stork'!"
"KAREN ……………………….you know I'd never cheat on Greg! I'm quite happily married! Happily married from day one and I'm still that same way thirteen years later!" Karen was advised by her close friend. "Well, Diane …………………from what rumor has it, Skipper Harmon is a real handsome jock …………………….quite a womanizer ……………………….and really knows all about how to use that equipment he's packing between his legs!" Karen relayed.
Seeing her friend still in disbelief, Karen added "You know Darlene, don't you? Well …………….need I say more to explain her starting a second family at this time!" "Darlene ………………Darlene Mullins! Are you talking about my neighbor Darlene Mullins?" came the stunned response from her co-worker. "Um-humm! Sure am! Prim and proper Darlene Mullins, active community leader and all! Little Miss Strait-Laced! Who'd have thought, huh?" Karen chuckled.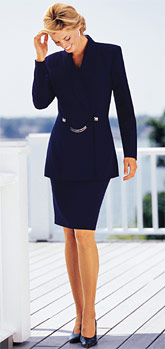 Mrs. Darlene Mullins
(see 'Target - Beautiful Married Women 2 & 3')
Karen then continued "Apparently one of her daughter Cheryl's friends from high school was across town one day, buying liquor where they turn their heads the other way when checking I.D.'s! Just before entering the liquor store, the gal spotted Darlene and turned away quickly! Well, the gal watched as Darlene pulled towards the back of the motel to park her car out of sight, then saw Darlene nervously looking about before entering the motel room!"
"From what I've heard, Cheryl's friend just had to find out for sure and later kept watch at the far end of the motel's parking lot! And she apparently recognized the sports car that Darlene had parked next to! Yep, Skipper Harmon's!" Karen relayed. "Heard it was a whole two-hour session in the motel room before Darlene reappeared! And the gal stayed and waited to be certain! Sure enough, Skipper Harmon was the guy later coming out of the motel room and getting into that sports car!" she added.
"Darlene Mullins! I can't believe it …………………..Darlene Mullins? My, God ……………………..she'd be the last person I'd have expected to be unfaithful! She and her husband seem to be totally committed to one another ………………………it's unbelievable!" Diane muttered. "My gosh, she just give birth to another baby boy a couple months ago! I …………………I was a bit stunned that she'd want to have two little ones at this time ……………………especially with Cheryl out of high school!" a puzzled Diane advised.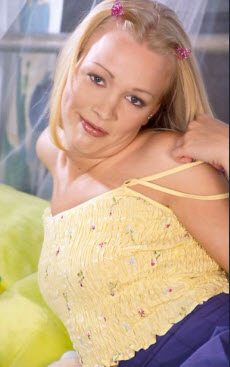 Ms. Cheryl Mullins
(see 'Target - Beautiful Married Women 3')
"You know that Cheryl was knocked up in high school, don't you?" Karen inquired. With Diane nodding a 'yes', Karen continued and asked "Well, guess who's the real daddy to that baby?" Seeing Diane's jaw drop wide open, Karen chuckled and advised "Yep, Skipper Harmon! Apparently that factor's not much of a secret! Can you imagine that stud knocking up both mother and daughter! Damn, he's gotta be something!" Laughing out loud, Karen added "Girl ………………….you had better put some super glue on those panties of yours ……………………….or it'll be hanging up on that stud's mantel!"
As her husband had been busy on a project the past week, Diane had been taking care of the family needs and not bothered him with the minor details. At home that night, Diane asked her husband "David, have you heard of Ben's new soccer coach for the summer ……………………his name is Skipper Harmon? I understand he's pretty well-known!" She was then surprised as her indeed had heard of the young man who would be their son's soccer coach and David went on and on as to Skipper Harmon been the best player ever for the local high school and had taken the team to the state championship on his spectacular feats.
In bed that night, Diane could not get over what Karen had told her about Skipper Harmon and his exploits. 'My, God ……………………Darlene Mullins! I still don't believe it ………………..not Darlene …………………..gosh, I just saw her and the cute little boys the other weeks at the grocery store!' she thought. 'Could she really have cheated on her husband? Getting herself pregnant by Skipper Harmon …............not once but twice!' she pondered.
The next morning Diane picked out the dress she had initially planned to wear to work, then put it back and selected a more elegant aqua one. At that point, she found herself asking 'Why do you want to dress so attractively today?' 'It's no different than any other day!' she responded to herself. 'Nothing different, other than you picking Ben up from that summer program, at the school, and transporting him to soccer practice and turning in the form to his new coach!' she added. Shuddering, she asked herself 'Are you trying to see if the supposedly handsome Skipper Harmon gets turned on by you?'
At work, her close friend had noticed how she had dressed and teasingly asked "Isn't today Ben has soccer practice?" Trying to keep from blushing, Diane merely shrugged and advised "Oh, I just have to pick Ben up as usual and then drop him off at practice! Same routine like last summer!" But her friend had read her right asking "But with missing the first practice the other day, don't you have to talk to the coach and catch up on what you missed at the meeting with the team parents?"
With Diane responding nonchalantly "Oh, Ben can give his coach the forms and I can find out who's the team mother and get the scoop from her!" Karen smiled with an "Uh-huh!" Then, opening up her desk drawer, Karen grabbed a bottle of glue and placed it right on the center of Diane's desk. Seeing Diane blush from the insinuations that she was making after yesterday's wise-cracks, Karen added "Sorry, doll ……………….that the strongest glue I've got with me!"
"KAREN! You're incorrigible! You think after thirteen years of being happily married that I'd just spread my legs for a young college stud? Shoot ……………….I haven't even met Ben's coach yet ………………………and you're already implying that I'm going to unfaithful to David and sleep with someone that young!" Diane chided, though feeling a tingling feeling course throughout her body at the thought of actually becoming an adulteress.
Having picked her son up, Diane swallowed deeply as they pulled up in front of the soccer field. Seeing the handsome young coach talking to a couple of players, Diane then decided that it was too dangerous a game for her to play. Instead, she felt it best for Ben to deliver the paperwork. As she searched in her purse for the paperwork and consent forms to be turned into the coach on the first day of practice, Ben was suddenly out the door and running towards his teammates as they were also classmates of his from the prior school year.
Nervously getting out of her car, Diane felt a shiver course through her body as son's young coach had looked up and was now heading towards her. As she was about to walk towards him, he called out "Hi, you must be Mrs. Kernan! Stay right there ………..you don't want to get your beautiful heels all dirty!" Extending her hand out to greet her son's coach, Diane trembled as the strong hand of the handsome young man took hers in his. "I …………..I'm so glad to meet you ……………..Coach Harmon!" she stammered out.
Hand still clutched by her son's handsome coach, Diane couldn't breathe and her knees were turning to jelly. Never had any man affected her in such a manner, not even Greg, she realized. 'Oh, God …………………what am I doing?' her mind raced. Then she stammered out "I ………………..I'm so sorry Ben had to miss the first practice! He had really wanted to be here instead of the music recital!"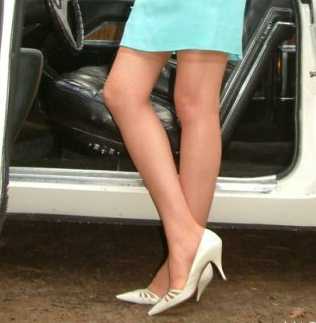 Having seen the new player get out of the car and run over to his teammates, Skipper had correctly assumed it was Ben Kernan. And when Mrs. Kernan stepped out of the car, Skipper had gotten an immediate hardon. 'Damn, just the way I like'm! So sophisticated, beautiful, dressed so nicely in that aqua outfit, 3" beige heels, nice sexy legs and of course ……………………..married!' he had whistled under his breath. 'Jezz, I need a fuck so bad! Gotta get her up to my pad …………………..somehow!' he told himself.
"Oh, no problem at all, Mrs. Kernan! It's good to keep the boys busy during the summer with all different activities! The form indicates that Ben has played several years so he'll catch up real quick as to what we covered that first practice!" Skipper advised. Feeling the beautiful woman tremble, he finally released her hand as the wife and mother was obviously quite shaken by his presence. 'Are you sticking around to watch the practice?' he asked.
"I ……………………I'll probably just get in the last few minutes ………………when I come to pick Ben up! I ……………….I need to pick up some groceries and get dinner started!" Diane stammered. 'God, you sound just like a little school girl with a crush and going ga-ga over some handsome teen!' she scolded herself. 'Gosh ……………..Karen was right …………………..he is certainly a handsome young stud! Can't say as I can blame Darlene for not being able fend off that college jock!' she concluded while squeezing her thighs together.
For Diane, going to the grocery store was merely a little white lie as she was floundering about while talking to her son's handsome coach. Going straight home, she slipped off he heels and sat to peel off her stockings. Her husband had often complimented her on have sexy legs and she had often caught men eyeing her up, thus making her a bit self-conscious on showing too much. 'Then why did I do that?' she asked of herself as she thought back to leaving the soccer field.
Oh, Diane indeed had been a bit naughty all right! When Skipper Harmon played the gentleman's role in opening her car door for her, Diane had purposely pretended to reach over to make sure the passenger's door was fully secured, thereby giving her son's coach an eyeful. 'My, God ……………………….what a little slut you've turned into!' Diane chided herself. 'He probably caught a glimpse of my panties right then!' she thought as her slit got slick at the thought of it.
Going to the master bath, Diane stripped off her clothing and got in for a cool shower, telling herself 'Damn, you need to cool off you hot little bitch!' Never before had Diane talked so nasty to herself, nor for that matter ever had such wicked thoughts of another man being involved with her fantasies. Under the shower, Diane could not resist touching herself, shivering as she closed her eyes and pretended that it was her son's handsome coach cupping her breasts ……………..toying with her budding nipples!
Putting on a very conservative outfit consisting of a white pair of slacks and burnt orange top, she donned a pair of sandals to return to the soccer field to pick up her son. 'Maybe if I dress in a more homely fashion, it'll turn him off! Anyway, this way I can't get stupid and give him a peek up my dress again!' she told herself. 'Gosh, what's gotten into me? Ever since yesterday, when Karen began telling me about him …………….of his masculinity ………………….how he loves to seduce married women …………..it's made me crazy!' she shook her head in disbelief.
For Skipper, his mind was on other things besides practice. That beautiful Mrs. Diane Kernan was certainly on his mind. 'Damn, she's got fuck'n sexy legs! Jezz, I swear she was giving me the come-on ………………….giving me a peak up her snatch like that! Fuck, if the kids weren't around, I'd have jumped her right there! Damn, I gotta think of a way to get her up to my pad! Gotta figure a way to get her up there!' Skipper concluded, knowing that once he did she'd be all his. He looked over at where the parents were gathered, checking out the lovely Mrs. Kernan who had dressed down for her return to the field, but he had already set his sights on the beauty and was intent on bedding her.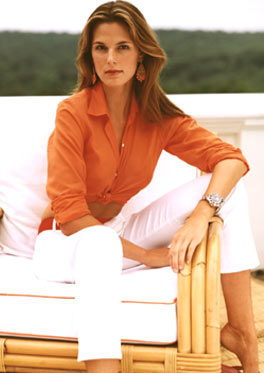 Mrs. Diane Kernan
Practice over, Skipper called out "Oh, Mrs. Kernan ………………can you hold up for a moment! I was just going over the papers you gave me! Everything's there that we covered over the phone the other day however at the team meeting, I informed the parents of needing a copy of each player's birth certificate in addition! I'm so sorry, it's all my fault, first time coaching and dealing with parents!"
Then Skipper added "I'd stop on by your place but I'm really pressed to get all that paperwork organized so they can be turned in tomorrow! Think it's going to take me a few hours tonight to get things organized! Is there any possibility that you could drop it off at my home sometime tonight? It'd really be a big help!" He knew that the lovely beauty would then feel guilty for having missed the parents meeting the other day and take the blame for not having it.
"Oh, no, don't worry ………………..after all, we should have been to the parents meeting! How about just before 8 p.m., once dinner is over?" Diane asked. With her son's coach readily agreeing to the time, Diane thought better of it as being there all alone with this handsome young man was only asking for trouble. She then added "Ben can help me find your place and run it up to you!" Departing the parking lot and headed on home, she thought 'Whew …………………..that was close! Gosh, why is my heart pounding like crazy? You're acting like a little school girl again, Diane!'
Dinner over and dishes taken to the sink, with Ben bugging her that it was getting close to 8 o'clock, Diane advised her husband "Honey, we need to run a copy of his birth certificate over to his coach's home so it can be turned in with the entire team's tomorrow! Could you and Ben run it up to him while I do the dishes? It shouldn't be too long!"
With Greg a baseball fanatic and glued to the set as the ballgame was just starting, Diane only got a grunt in response. And with her husband trying to tape the latest box scores of each team into his sports book, Diane merely shrugged as she'd have to be the one going with Ben. Then her husband asked "Do you know where that tube of super glue is, honey? Need some to get this book from falling apart!" 'My, God! Super glue? He hasn't looked or asked about it over a year! Why tonight?' she wondered as the comments Karen had made about putting super glue onto her panties came rushing back to mind.
A little after 7:30 p.m., Skipper went into action mode, leaving his bachelor's pad dimly lit while going down into the opened garage to make it look like he was tinkering with his sports car. Latest hit video game ready to be turned on for young Ben, Skipper then planned on showing the lovely beauty the layout of his bachelor's pad. He chuckled at that last thought, thinking 'Oops, correction …………………..only thing laid out is gonna be your sweet sexy bod ………………………..legs widespread and me right in between them!'
Seeing some headlights approaching his home, Skipper put his head down under the hood and watched as the car then turned in. Up from under the hood, he called out "Hey, Ben …………….come and check out the video game …………….the one there all talking about …………………….you get to blast all the terrorists up!" Then as the car engine died and the lovely boy's mother nervously stepped out of her car, Skipper greeted her with "Hi, Mrs. Kernan! Sorry to make you drive out here at night!"
With Mrs. Kernan stammering out "Ben …………maybe another time …………cause Coach Harmon needs to get all the paperwork together to turn in tomorrow!" "Oh, don't worry! Ben's just gotta try this ……………………he'll be able to brag to all his friends that he got to play this ……………………it's been sold out for weeks, just days after it came out!" With the game turned on and Ben with the headsets on, Skipper made his move right then and there.
Boldly, Skipper told the faithful wife and loving mother "I really didn't need a copy of Ben's birth certificate! It was just an excuse to get you here!" Grasping the speechless beauty by the hand, he advised "C'mon, let me show you the 'bachelor's pad' I've set up above the garage!" Feeling her hand trembling in his, yet not pulling away nor making an attempt to dissuade him, Skipper knew that she was now mere putty in his hands. And he certainly intended on molding her to a tight fit right around his throbbing cock.
Her hand in that of her son's handsome young coach, Diane was being led up the stairway to the newly built quarters above the garage, like a teeny-bopper being led out into the backseat of a stud's fancy car. 'God, Diane ………………….get hold of yourself ………………………you're married …………………..in your mid-thirties ………………….and you're like a sheep being led to up to the slaughterhouse!' she told herself as the door to the bachelor's pad was being opened for her to enter.
Inside of the bachelor's pad, pinned against the wall, Diane panted for breath as she watched her son's young coach lock the door behind them as he boldly advised "Just in case Ben comes looking for us!" "Skipper …………………….I …………………….I ………………..!" was all she could mutter before his lips descended upon hers to seal out any further protest. Burnt orange blouse unbuttoned, lacy white bra pushed up over her breasts, mouth clamped over her right nipple and Diane could only swoon "Oooooo ……………………….ooooooooooooooooooooooooooooohhhhhhhhhhhhh!"
Both breasts mouthed by the lusty stud, nipples suckled to erection, Diane could only put up token resistance as the young man was now undoing the button to her slacks. Swept off her feet by the muscular jock, Diane found herself being carried over to the large king-sized bed. The next thing she knew, her legs were up in the air as the young stud was expertly stripping her slacks and panties off her petite body.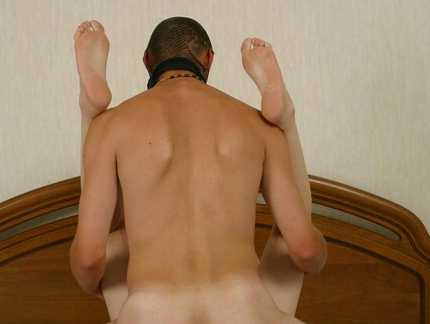 Like a teeny bopper in awe, with legs still widespread and up in the air for her hunk of a lover to get in the saddle, Diane watched as the handsome stud began undressing. Then, she watched as Skipper with cock in hand to stiffen it more with a couple of wanks as he eyed up her sexy body. Back of her ankles grasped, legs being spread even wider and now bent back over her head, Diane squealed "Ooooooooooooooooooooooooo!" as she was speared.

Fingers clawing at the bedspread as she shivered with pleasure, Diane swooned as she arched up into her handsome stud's love-muscle, one far thicker and longer than her husband's. "Ooooooooooooooooooooo ………………………..oooooooooooooooooo ……………………..ohhhhhhhhhhhhhhhhhhhhhhhhh!" Diane moaned as she was expertly cocked by the handsome young jock. Legs straight up in the air, back of her ankles now resting on the handsome stud's shoulders, she felt his hands on her hips pulling her towards him as he trust deeped into her. "Ohhhhhhhhhhh …………………yesss ……………………yesssssssssssssss …………………..I …………………………I'm cummingggggggggggggggggggggg!" she trembled as her body shook in a wild orgasm.

"Ah, yeah ……………………..oh, tightttttttttttttttttt …………………..so damn tightttttttttttt! Ahhhhhhhhhhh, squeeze me …………………………ahhhh, so sweet ……………………………that's it, that's it Mrs. Kernan …………………..grip my cock with that tight little pussy! Gonna cum …………………….gonna cum …………….yeah ……………………..oh, yeah …………………….yeah, squeeze it all outta meeeeeeee!" Skipper groaned as he spurted his pent up load into her snapping pussy.

Moments later, as she recovered from her fucked out stupor, the guilt was overwhelming as Diane ran her fingers over her sopping wet pussy. Looking about, Diane found that she was all alone up in Skipper's bachelor pad, her handsome young lover having gotten dressed and apparently gone back down into the garage. Sitting up on the bed, she looked about for her strewn clothes, feeling like a cheap little slut at this point.

Realizing that Ben might be wondering where she was, she quickly gathered her clothing and rushed to the bathroom. But one item was missing and Diane realized that her young lover must have scooped them up on his way out. 'Karen certainly called it right! My panties will soon be hanging from Skipper Harmon's mantel!' she swallowed nervously. 'My, God …………………………..I'm now an adulteress ……………will Greg see right through me when I get home? Will he know that his wife is now a little slut who just spread her legs for a handsome young jock?' she wondered.

Dressed once again, minus her panties, Diane slowly made her way down the stairs and into the garage. Seeing Skipper and her son engaged in the video game, she was then able to breathe a sigh of relief. As she stood behind them, Diane shivered nervously as the crotch of her white slacks was getting wet from the love juices seeping out of her well fucked pussy. Though she had cleaned up in the bathroom, it was quite apparent that Skipper was some stud, having deposited quite a bit of his seed up in her fertile womb.

Upon getting back home, Diane observed her husband still engrossed in the ballgame. Making it to the master bedroom, she got out a new pair of panties and then her shorts hanging in the closet. In the master bath, she closed and locked the door, then opened the cabinet to retrieve a bottle of douche. Retrieving the bottle, Diane then glanced at the shelf below and swallowed deeply. There it was ……………………..the tube of super glue! Grabbing that to give to her husband, Diane couldn't get over how this item could come to her attention in just a day's time.

Later that night, Diane lay wide awake on her side of the bed while her loving husband was fast asleep next to her. 'My, God ……………………how could I be that 'easy'?' she wondered. Still, Diane could not forget how she had soared to heights of ecstasy never before experienced, taken there by her handsome young lover. Then images of a couple weeks back filled her mind, that of how beautiful Darlene Mullins' children were and how happy her friend appeared to be.

Placing her hand over her belly, Diane swallowed nervously as she wondered if she'd need to be buying maternity clothes in a few months. Squeezing her thighs together, rubbing her thighs, she felt her slit still slick with her lover's juice. Did she want to get pregnant? Did she want a baby fathered by the handsome Skipper Harmon? If not, then why did she take out that bottle of douche out of the box and then put it back ………..unused? Though wrought with guilt, Diane knew that should she get a call from her son's coach to meet with him, she'd be dropping her panties once again.

The next day, Skipper headed off to the soccer field to turn in all the paper work to the person handling it. At the field, fourteen year old boys were warming up for a scrimmage between two teams. Recognizing one boy, he called out "Tommy ……………….how you doing?" As the boy smiled and ran over to shake his hand, the young boy advised "Come and meet my dad, Skipper! I told him how you helped me last summer at the football clinic! We always watch you when your game is televised!"

Skipper was then led over towards the stands as Tommy signaled for his dad to 'come on down'! Introductions made, Tommy's dad then thanked him for all the pointers he had showed Tommy the past summer, indicating how much it had helped his game. With Tommy having to go back to warming up with his teammates, Skipper chatted with the boy's father as the topic turned to how the college team was expected do that coming season.

"Oh, I met Mrs. Miller last year when she picked Tommy up from the football clinic! Is she here for the game ……………..I'll go over and say 'Hi'!" Skipper inquired. He was then in for a shock as Mr. Miller advised "Oh, no, my wife's at home caring for the baby! Baby's only 3 months so my wife felt the heat out here wouldn't be very good!" "Oh, a new baby!" Skipper repeated, then added "Congratulations!" Shaking the man's hand, the proud father then advised him "Oh, it was a bit of a shocker for me! An accident, really ………………….but a fortunate one!" Skipper could still picture the lovely woman whom he had met a year earlier, how sexy she looked in that blue outfit that she had worn that day.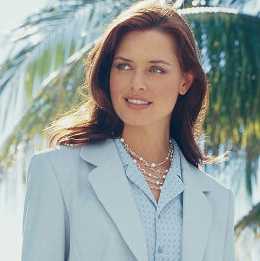 Mrs. Kristin Miller
(see 'Target - Beautiful Married Women 3')
Before departing, Skipper was invited by Mr. Miller "Say, are you doing anything tonight? We've got a barbeque at the house tonight ………………….lots of food ……………….. just some of the neighbors and friends coming over! They'd all love to meet you …………………their all fans of you and State! And I'm sure Tommy would be thrilled having you over for dinner!" "Well ……………….I don't really have anything planned! Can I bring something?" Skipper asked as he accepted the invite.
That afternoon at the Miller's home, upon the return of Tommy and his dad, Kristen Miller listened as her excited son announced "Guess who's coming over for dinner tonight, mom? Skipper Harmon! You remember Skipper, don't you!" Swallowing and nodding a 'yes' Kristen continued listening as her son added "I introduced him to dad at the soccer field and dad invited him over for the barbeque tonight!"
Indeed Kristen remembered the handsome Skipper Harmon as a shiver coursed through her body. How could she forget the rather bold and brazen young man who had hit on her when she picked Tommy up from the football clinic. 'My, God ………………he was so crass!' Kristen thought as she recalled meeting him that day in the parking lot next to the field. With her closing the back of the van as Tommy had gotten into the front seat, she had turned when Skipper had called out "Oh, Mrs. Miller!"
What occurred next was so brazen that Kristen still could not believe anyone could be so bold, having the audacity to drop his motel room key right down the front of her blouse. Thinking about it now, Kristen realized that she should have slapped his face right then for thinking that she was that kind of woman! 'But you are that kind of woman! He just read you right, you slut!' she chided herself.
Having dropped Tommy off at home after stopping to pick up lunch, she had then fished the key out from her lacy bra. But instead of tossing the key away and fuming at how the brazen young man had hit on her. Instead of driving back towards the courthouse where she worked, having called a co-worker to cover for her, Kristen had made her way to the Evergreen Motel and stepped into Room 204 where Skipper Harmon lay in wait for her.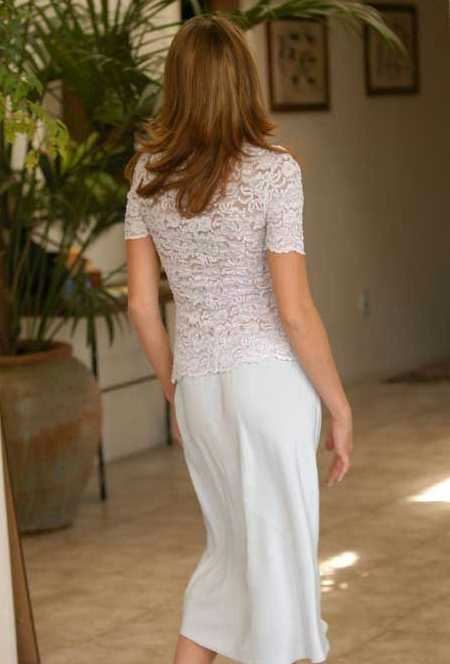 That night, Kristen put on a brave front, standing and trembling in her livingroom as Tommy showed his friend in and did the introductions "Skipper, you remember my mom, don't you?" "I sure do, Tommy!" came the reply as the very handsome Skipper Harmon extended his hand to shake hers. A cold chill coursed throughout her body as Kristen felt the key and holder between their hands as Skipper was once again being bold and brazen. Then Tommy added "Look at this teddy bear Skipper brought for little Jimmy!"
With Tommy called over by the neighborhood kids as they gathered around the television for a video game, Mr. Miller was in the backyard talking to some guests when the baby could be heard crying down the hallway. "Excuse me, I need to check on the baby and feed him!" Kristen advised as she headed off to the baby's bedroom. Just as she entered the room, Kristen then realized that Skipper had followed her. Turning, she stammered out "You …………….you …………….I ……………….I need to feed the baby!"
"Yes ………………….and I want to watch you feed 'our' baby!" came the reply with the emphasis on 'our'. Clenching her teeth in anger, blinking back the tears as she picked up her precious little Jimmy, Kristen rocked the baby a bit and the crying stopped immediately. Then, turning to face the baby's 'real' father, Kristen glared at him as she undid the top two buttons of her white laced blouse. After hesitating slightly, she then pushed down the loose fitting bra to bare her swollen breast for the baby to suckle upon her nipple as his gloating father looked on.
Seeing Skipper smile as she fed 'their' baby, Kristen looked down at the key in her hand, saw the tab that read 'Evergreen Motel Room 204'. Looking up at Skipper, Kristen was then advised "Thought it'd bring back memories ………………..especially since tomorrow's the anniversary of our meeting! Got it till noon tomorrow! I'll be waiting …………………then I want to get a little taste of what little Jimmy's now drinking!" As Skipper departed, having closed the door behind him, Kristen sighed in defeat.
The next morning, after Greg had returned from church services, Kristen donned a nice dress and heels to timely leave for the last service while her husband cared for little Jimmy. "I need to do a little shopping afterwards, honey! Think you'll be able to handle it?" she asked. As her husband advised that it was 'no problem' Kristen then departed. But she would not be kneeling down for communion at the church service, instead Kristen would be kneeling down on the floor of Room 204 at the Evergreen Motel eating and drinking some far more different.
Having sucked and swallowed all of her young lover's thick jizz, just as he had taught her to do a year ago, Kristen then stood up and began to disrobe as Skipper looked on while sitting upon the bed. Naked, she stepped up to him, then gasped as a chaffed nipple was mouthed and sucked upon. Milk sucked from one breast, then the other as Kristen wrapped her arms around the head of her baby's father, moaning "Oooooooooooooooo, Skipper ………….oh, it's been so longggggggggggggg!"
Hours later, back at home to relieve her husband, Kristen picked up little Jimmy upon hearing his cry. She looked at the stuffed teddy bear that little Jimmy and immediately taken to, rocking the baby as she asked "Do you like the teddy bear your daddy brought you?" Unbuttoning her blouse, pulling her lacy bra down to feed the baby, Kristen shivered once again. "Whoa, sweetie …………………..take it easy …………….there's plenty ……………….mommy made sure daddy saved enough for you!" she commented as little Jimmy lapped up at the nourishing milk, just as his father had done a bit earlier.
Looking down at her precious baby boy, Kristen cradled him as he drank. "You do that just like your daddy did! Oh, Jimmy ………………….you're so cute! Would you like a little brother to play with as you're growing up?" Diane whispered as she rocked him. Allergic to the pill and Skipper refusing to wear a condom, Kristen knew very well that if she was lucky enough to escape today, summer was just the beginning. It'd take a miracle and a prayer to even think she'd be that lucky throughout the next few months.
That past summer, Kristen's affair with her young lover had been their frequent meetings at the Evergreen Motel, where she would meet with Skipper on her lunch break and/or getting off work. She then had learned that she had been left pregnant by her lover after he had headed back off to college. Kristen had felt so guilty in having to deceive her husband into believing the baby was his and deliberately had not let Skipper know that he had knocked her up. She was determined to end the affair and never step out of her marriage any further.
But now, after having sucked off the handsome stud and getting fantastically fucked once again, Kristen was again hooked. Before leaving the motel late this morning, she had asked "When can we meet here again!" To her surprise, her brazen lover advised "You have a little baby to take care of …………………our baby ……………….too young for him to have a sitter! Besides, now that you're on maternity leave and not working ……………….there's no excuse why I can't come over 'fuck' you in your bedroom!"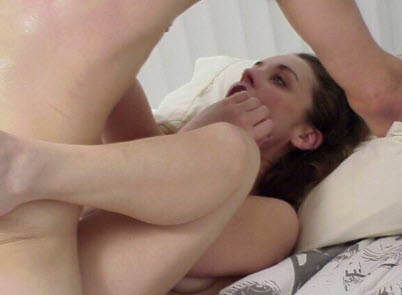 In bed that night, with her husband fast asleep next to her, Kristen ran her hand along the soft sheets of their marital bed as she reflected on her extramarital tryst earlier that morning. Though she had cheated on Greg, it had always been away from the home, at the Everbut now that was soon about to change. 'Oh, Greg …………your wife is just a little slut! When you leave for work at 7:30 a.m. tomorrow, dropping Tommy off for his summer computer programming class, your supposedly faithful wife will be spreading her legs right on this very bed for her young stud!' her mind raced.
End of Story.