Target: Beautiful Married Women - VII
(m/f, cons)
by
Black Demon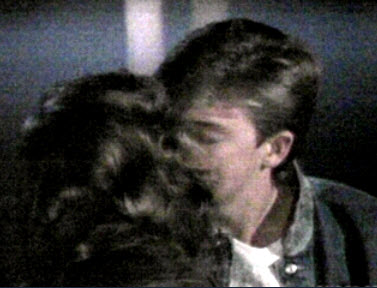 ______________________________________________
Standard Disclaimer!
This is a fictional story intended for Adults only!
______________________________________________
************ ***********
Note: The story below is a story in itself. However, it is also a direct continuation
of the earlier stories entitled: 'Target: Beautiful Married Women – I thru VI
*********** ***********
For Mrs. Jill Hampton, a 28 year-old newlywed, having given the television news report that her hometown was the birth capital within the state, she was naturally more curious about it than the 'It must be the water!' joke that she had ended the report on. Married to her college sweetheart for the past year, Jill still maintained her maiden name of 'Jill Norris' when reporting the news since she had become a recognized news reporter over the past four years on the job.
It was rather curious that her suburban town comprising of an upper middle class population would be the place where the birth rate surpassed the rest of the state over the past two years. Wondering if there was something more to it than just the 'water' had Jill obtaining copies of the small town paper for the past two years. As it was a rather small town and Jill knew a lot of the people there and if they were newcomers, her mom or dad might have some input on them for her. Having started her news reporting career there at the local station before getting hired on with KBRT, Jill could also get some insight from her former colleagues there.
After browsing the newspapers on births for the past two years, it appeared to Jill that the swell of births occurred between the months of March and May. Doing a spreadsheet, there indeed seemed to be a trend with the birth rate for each of those three months being quadruple that of any other month. Counting back nine months to the conception period, that meant each of the women had gotten pregnant over the summer between June and August.
'Hmmm, why each summer? What the clue? Well, kids are out of school! Family vacations! Trips! What else?' she wondered. Going over the births between March and May again for the past two years, this time Jill looked at the names and tried to find something that might give her a clue to the puzzle. 'Okay, she's married ………….mid-thirties …………………so is she, mid-thirties …………………..and so is she, in the mid-thirties!' she analyzed. And so it went on and on, with the same statistics being repeated over and over again, making Jill wonder if she was on to something, as very few fell out of that mid-thirties range.
Knowing most of the women involved, Jill considered each to be quite happily married. 'But why are most starting up a second family when their first batch of kids are just about to get out of high school? Just doesn't make sense as they'd be finally free of the financial burden!' she pondered. 'Preacher's wife, middle school math teacher, city councilman's wife, wife of a CPA, a nurse who's the football coach's wife, wife of the city's summer program, court reporter, women's league president and wife of an attorney ……………hmmm, and their daughter!' she mused.
'Jezz, no ……………….not her ………..no, not her either! Their all basically strait-laced and wouldn't have affairs ………………..other than that young gal! What's the connection?' Jill wondered. 'Just doesn't make sense! But two years in a row! With all the births bunched up between March and May ……………………..there's got to be something here!' she told herself. 'How ironic …………….mother and daughter giving birth to babies in that same period last year! Cheryl Mullins ………………baby out of wedlock earlier ………………now married and another baby!' Jill thought out loud.
'Cheryl Mullins ……………………..hmmm, if I recall correctly ………….rumor had it that she got knocked up by a handsome football jock! Gosh, I wonder …………….was it that handsome jock I did an interview with during my first year at KTSB? What was his name? He led the team to the city championship …………………then to the state!' Jill recalled. 'But that's only one you can possibly tie that jock to! Or is it possible that he made a play for Darlene Mullins also ……………..after all, she still is quite beautiful!' she wondered.
'I wasn't paying much attention to football then as I was too busy trying to learn the ins and outs of the news reporting job then! But everyone was so excited at the time! Skipper ……………………Skipper Harmon! Yeah, he certainly was a handsome young man!' Jill thought back, wondering if she still had the file in her storage box. 'Okay, one young girl and maybe her attractive mother succumbing to the handsome young stud! But what about the rest? How is there a tie-in with the jock?' she asked herself.
'Well, basically all the women giving birth are married, even Cheryl Mullins on the last birth! Could it be that's what turns this stud on ……………..hitting on married women and seducing them …………………seeing if he can get into a married woman's panties?' Jill wondered. 'Ah, you're just fantasying, Jill ……………….trying to create a story out of nothing!' she scolded herself.
With her laptop, Jill got onto the internet and the website for her hometown's newspaper. Playing around with various names in the newspaper, she then entered several in the search area for the website but nothing came of it. Then the mother in her mid-twenties who had given birth, Jill typed in the name of Kristi Hamaguchi. Up came the birth article that she was already in possession of. But also there were articles on the engagement and marriage of Kristi Kato and Mike Hamaguchi.
Reading the marriage announcement, the last name of the maid of honor caught her attention, that of Wendy Harmon. 'Hmmm, any relation to Skipper Harmon?' But, so what if there's a relationship?' she told herself. Grabbing the city directory to her home town that she had obtained at the station earlier that day, she looked up Wendy Harmon and found her address being at 1290 Lincoln Way. Going through the Harmon's, Jill smiled in seeing Skipper Harmon also having the same address.
'Okay, there's a tie-in but so what?' Jill asked. 'Hell, the gal's apparently best friends with Skipper's sister and you're creating the story of younger brother having a crush on his older sister's girlfriend and getting into her panties! Wedding date is ten months before the date of birth! And so you're now saying the newlywed bride of less than a month committed adultery and got knocked up by her best friend's younger brother! C'mon ………………get real …………………she merely got married and her husband got her pregnant ………………jezz, what with your thinking!' Jill chided herself.
'Well, a good fiction is all that I've got!' Jill concluded. Still, that thousand to one shot had Jill wondering what if she was onto that one in a thousand possibilities. Due for a few days vacation, with her husband tied up on a business conference the next week, it seemed like the ideal time to visit with her parents and do a little snooping. Besides, it might just give her time away without using her vacation if it meant working on a news scoop. Also, she'd make mention to the sports editor of her having interviewed Skipper Harmon in her early years and see if she could get an assignment to do a follow-up interview.
Making it as if she was just doing a spoof on 'It's the Water' on her visit to mothers giving birth between March and May of the past two years, Jill found the women laughing along with her as most of them had seen the newscast that she had done on the town and it being the baby capital of the state for the past two years. Jill didn't give any hint of the March to May period, not wanting to make anyone apprehensive with her interview, keeping it light hearted.
Allowed to take photos of the cute little babies in their playpens, Jill put the first four side by side. Each baby had a lot of toys and Jill had not noticed it before but the photographs spoke for themselves. All babies naturally had a teddy bear to play with ……………but with each teddy bear having a green State U. jersey on with the number 7? On the computer, getting on the internet to the website of State University, Jill clicked on 'athletics' and to the football team. A team picture and roster showed that #7 belonged to the one and only 'Skipper Harmon'.
More interviews conducted and more #7 teddy bears found in the cribs and playpens. 'Could all these seemingly faithful wives and mothers succumb to the charms of a handsome football jock?' she wondered. 'Just too unbelievable to be true!' was what Jill concluded. Still, all those #7 teddy bears had her curiosity piqued. In fact, at one home when the baby started crying, the mother had gotten him his favorite toy to calm him ………………that #7 teddy bear! Jill could swear that the mother bending over her baby had told the little one "Here's your favorite toy ……………the teddy bear that daddy brought you!"
'Could it be ………………..Skipper succeeds in seducing a faithful and happily married woman ……………….knocks her up ………………….then comes calling to bring the little baby a gift ………………….a teddy bear with his number on it! Damn, what gall! But the women all fall for it!' Jill concluded. 'Damn, he must be good!' she chuckled to herself. 'Well, maybe its now time for me to do that interview I promised the sports editor!' she figured.
The next day, going to the hardware store to run and errand for her dad, Jill noticed the very same #7 teddy bears decorating the sporting goods store next door. As she knew the owner, with Mr. Harding living on the same block with her parents, Jill went on in. "Hi, Mr. Harding ……………remember me!" she asked. After pleasantries were exchanged, she asked "Aren't those cute teddy bears with the #7 for the State U's quarterback?"
"Sure is, honey! Skipper's always helping me promote my store, sending kids over for sports equipment! And it's quite popular as all the youngsters consider Skipper as their hero!" Mr. Harding advised. "In fact, I just got another shipment in this week! Skipper himself cleaned me out when he got back from college the other week! He sure gives a lot of'em away every year – sell them to him below cost ……………least I can do for all he's done for me!" he advised.
That night, before heading out to meet up with some of his buddies at the bar, Skipper wondered if anything was up after getting the call from the pretty newscaster who used to live in this town and got her start here. She wanted to interview him once again and recalled meeting her years ago for that first interview. He remembered pretty Jill Harris, how attractive she still was as he got to see her on the nightly news carried at State U. Having stopped by the sporting goods store that afternoon to pick up a half-dozen more of the teddy bears, Mr. Harding had excitedly told him of that beautiful and successful newscaster stopping by that afternoon. "In fact, she was quite taken with the bears with your State U. uniform, Skipper!" he was advised.
'Damn, is she on to me? On to my trademark …………………a teddy bear for each of my little babies? Naw ………………doubt it ………………..guess I'm just getting paranoid!' he told himself. 'She sure is attractive ………………..sexy …………..even more so now that she's married!' Skipper thought, recalling having noticed the sparkle of the diamond ring on her finger when she was giving a newscast. 'Hmmm, interested in getting one of my teddy bears, huh? Well, Jill ………………there's one way you can surely earn one ………………….right on your pretty back!' he chuckled.
Jill would much rather do her interviews during the daylight hours and in a public spot. But time was of the essence as she had to get back to her job at the station, having spent all of her time on meeting up with the mothers and their babies. Still, it was only speculation on her part with nothing conclusive that she could come up with. 'How could one guy be so successful? What does Skipper Harmon have that women just can't resist?' she wondered.
With Skipper Harmon agreeing to the interview, telling her he'd be at the 'Horny Toad Tavern' with some friends that night, Jill thought the name of the tavern was quite ironic and appropriate for the handsome young stud. Thinking back, recalling how handsome that Skipper Harmon was when still in high school, Jill suddenly felt a tingle of excitement course through her body. Happily married to the man of her life, Jill scoffed at any thought of handsome Skipper Harmon charming her as he may have done to the other women.
Arriving at the 'Horny Toad Tavern' a bit earlier than scheduled, Skipper went up to the bar and was warmly greeted by a teammate on the State U.'s team. "Hey, Leroy ………………..how are ya, my man!" Skipper greeted his black teammate who was tending bar at the 'Horny Toad' for the summer. Handshakes and high fives, then Skipper told Leroy "Need a big favor from ya tonight, my man!" With his good buddy and teammate telling him whatever he needed was good as done, Skipper relayed "Being interviewed tonight by that cute babe on KBRT! I'm going to sell her on the 'Horny Toad Special' ………………….but I want you to add an extra shot of tequila!"
"That hot little Jill Norris' gonna interview ya! Damn, that bitch is hot! Ya wanna put the make on her, huh? Ain't she married though?" Leroy asked. Seeing Skipper's cagey smile and wink, Leroy knew his quarterback would be on the prowl for some sweet married pussy. "Don't worry, my man! Leroy's got ya covered …………….jist like on the field!" he advised. Handing Skipper a beer on the house, Leroy watched his teammate head on over to meet his buddies.
Knowing how successful Skipper was with beautiful gals and women throwing themselves at him, Leroy wondered if that beautiful newscaster was as strait laced as she appeared to come across on the television set. 'If'n she is, Skipper's gonna have to head on home with a fuck'n hardon tonight!' he chuckled. 'Hmmm, but maybe with a little help from 'Lewd Leroy' that sexy little bitch will be hot to trot tonight!' he thought. Then Leroy mused 'And if'n I's can manage to git some nice incriminating shots of ya two making out later ………………….I's might jist be able to git ya to spread yer long sexy white legs fer me ……………….to keep hubby from viewing the pics!'
'Yeah …………………..when Skipper moves on to greener pastures later, wonder if ya'll be willing to spread those yer sexy white legs for Leroy's dark meat ………………so's hubby don't git to see those pics of his purty little wife cheating on him!' Leroy then tried to get thing thought out fully as time was off the essence. Getting the other bartender cover for him for a bit, he then hustled outside to get things set up in a hurry.
First it was off to see Mrs. Tanner, the wife of the tavern's owner who ran the 'Horny Toad Motel' behind the tavern. As an employee of the tavern, he could get a room dirt cheap at the motel whenever there was an opening. With a couple openings, Leroy took number #8 that was a corner unit and also nearest from the tavern. Then to the parking lot to his car where he always kept a stash of goodies that would be quite useful. Back in the tavern, he stopped on by Skipper's table and slipped him the key, telling him where it was and that the door was not locked.

A bit wary of the environment offered by the 'Horny Toad Tavern', the meeting with a handsome college jock who apparently was quite successful in getting happily married women to drop their panties for him, Jill steeled her resolve to be quite professional and see if she could find a crack into puzzling aspect of why her hometown had become the baby capital of the state. Remembering the handsome Skipper Harmon from the interview years earlier, Jill had to wonder if he still was the same friend teen of before.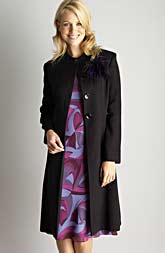 Entering the tavern, Jill looked about the establishment and saw the muscular Skipper Harmon stand up across the way. As she approached him, Jill realized that Skipper had grown even taller and more muscular from that interview several years earlier. And when her extended hand for a handshake was enveloped by the strong muscular one, there was no denying the quiver of excitement coursing throughout her entire body. 'Whoa, calm down, girl! You're a happily married woman!' she told herself as her tight muscles clenched instinctively on their own.
Spotting the hot newscaster immediately, Leroy's loins tightened and his cock swelled up in his pants. The beauty was rather slim, body trimmer than that of being on the tube. Having heard that television puts 8 to 10 pounds on a person, Leroy now could see that such was really true. Weighing in at a hefty 275 lbs. and considered to be one of the top offensive linemen in the nation, it would be quite a mismatch to have this muscular black monster atop the petite 5'4" 118 lb. beauty. 'Damn, nice sexy white legs! Gonna spead'em wide ………………….like a wishbone ………………….and hope they don't break! Heh, heh!' Leroy chuckled.
Greeting Skipper Harmon with a handshake to initiate the meeting and get it off the ground as a business type interview. With Skipper suggesting they move to the bar for the interview and get away from all the noise, Jill then followed as handsome college jock led the way. As she stepped up onto the barstool, Skipper asked if she had ever tried the 'Horny Toad Special'! Advising that this was her first visit to the establishment, Jill let Skipper order one for her.
Seeing his buddy leading the pretty newscaster over to the bar, Leroy moved over to the open bar stools. Hearing Skipper recommend the special, Leroy then chimed in "Yer first visit to the 'Horny Toad' …………………..ya haven't lived till ya've tried the 'Horny Toad Special!' Then, going to prepare the drink, Leroy gave her a double dose of tequila and a half-dose of the potent liquid 'Spanish Fly'. Taking the sweet drink and a beer over, Leroy waved off the credit card that the newscaster had in hand, saying "Sorry, ma'am …………………drinks are on the house for Skipper and his girlfriend!"
"Oh …………………oh, you've got it wrong ………………….I'm doing an interview ……………………I'm not his girlfriend ………………this is a business expense!" Jill stammered in embarrassment. Referred to as Skipper's girlfriend, Jill shivered as she was about 8 years older than the handsome young man and quite happily married. "Sorry, ma'am …………………house rules for Skipper and his purty guest!" she was told with a chuckle by the black bartender who gave her a wide smile and a wink.
Initially going through the interview as if it was purely for the sports department, Jill slowly got the questions turned to that of getting away from football, such as "What's your major?" "What's your favorite pass time away from football?" "What's your favorite food?" Then it was on to more personal items such as: "Do you have a girlfriend? Or are you still playing the field?"
And just as the band played their first slow tune, Jill asked the question of "What would you most like to be doing at this very moment!" Startled as the pen was taken out of her hand and placed next to her notepad, her hand was grasped by the much larger masculine hand as she was pulled off the barstool and told "I'd much rather be dancing with the prettiest newscaster on the tube!" Having consumed three-fourths of the sweet tasting 'Horny Toad Special' a tingle of excitement coursed throughout her petite body as she was led to the dance floor.
On the dance floor, Jill realized it was now too late to turn down the handsome Skipper Harmon and go back to the bar. 'You ……………….….you're married, Jill ………………happily married! You ……………..you shouldn't be dancing with anyone else other than your loving husband!' she told herself. Shivering with unwanted pleasure as the large arm around her trim waist pulled her up close to his masculine body, Jill was at a loss for words and could only tremble in the strong grasp of the handsome young jock.
Trembling, pressed up against Skipper's muscular chest, Jill felt the unwanted tingling in knowing full well that her sensitive nipples were budding and poking up against her thin lacy bra. Jill gasped softly, her body stiffening as the handsome young man brazenly leaned into her, pressing his manhood up against her belly. One hand in Skipper's, her other on his chest, Jill wanted to push away from the brazen young man but her resistance was merely a token one. Jill then gritted her teeth, body trembling as her asscheeks were being fondled.
While in Skipper's strong muscular arms on the dance floor, Jill's mind was not focused on dancing. The thoughts going through her mind were only those concerned on the bulge pressing up against her belly and those of the hand fondling her asscheeks. Music coming to an end, Jill finally found the strength to push herself away from her partner's grasp and rushed back to the safety of the bar. Hands trembling and shaking at this point, she reached for the new drink waiting for her at the bar and quickly consumed several large gulps of the potent elixir.
Leroy winked at his buddy as he sat upon the barstool next to the lovely newscaster who tried desperately to act calm and in control as she tried resume with her interview. It was clearly obvious that the beauty was nervous, in fact visibly trembling, unnerved as Skipper boldly traced his fingertips from the top her left arm down to her fingertips, to where they were eventually holding hands together. He clenched his teeth to hide his smirk as the beauty looked down at her left hand while Skipper toyed with her sparkling diamond ring.
With surveillance cameras covering the interior of the tavern, mainly for the purpose of later identifying anyone starting a brawl in the place, Leroy could replace the tapes over the bar and dance floor, keeping the ones of Skipper and the lovely beauty together. Having borrowed the camera with a telephoto lens from the owner of the joint before, during and earlier break, he got it loaded up with a new roll of film and set it next to the darkened window in the office. Leroy was all set, anxious for Skipper to make his move on the sexy little bitch, hoping of getting in some juicy shots that the bitch would not like hubby to see.
Body feeling warm from the effects of the alcohol, Jill trembled at the effect the handsome young man had upon her as he continued to touch and finger her wedding band and diamond ring. As she watched the symbol of her love and marital vows being toyed with, it was as if the handsome Skipper Harmon was boldly asking her outright 'Would you like to violate your marital vows by going to bed with me? Would you like to cheat on your loving husband and become an adulteress tonight?'
'What are you doing? What are you doing ……………….letting him hold your hand like that …………………letting him entice you?' Jill asked herself. Downing the remainder of he tasty drink, she pushed the empty glass aside and told herself 'You've got to get out of here and leave immediately before things get out of hand!' With one hand on the bar, the other on the back of the barstool, she then attempted to place her feet on the tavern's floor.
It was then that the room began to spin and Jill was about to fall from the effects of four shots of the potent tequila. Had it not been for Skipper grasping her elbow and steadying her with an arm around her waist, she would have been able to walk to the door. "Thanks, Skipper! I …………………….I can make it to my car from here!" she advised, not wanting to be alone with the handsome stud for fear of what it might lead to.
"Are you up to driving? Maybe I should drive you home?" Skipper asked. As she shook her head and advised "No …………..no, I'll be fine!" Skipper then advised "Well, at least let me escort you to your car as it's not safe for a beautiful woman to be outside this joint alone!" Hand around the waist of the unsteady beauty, he then surveyed the area for the motel room Leroy had gotten for him. It was perfectly situated, right near to the car point the beautiful wife was pointing out to him.
As she stood next to the driver's door while searching her purse for the car keys, Jill looked up as Skipper touched her arm. Stepping back to move away, she was then pinned between the cold metal of her car and the hot muscular body of the handsome college jock. Head tilted up to make a protest, Jill shivered with unwanted pleasure as her parted lips met those of the handsome young stud. And then his thick tongue was darting between her parted lips, causing Jill to flick her pointed one up against his.
Having focused in on the kissing couple from his darkened vantage point upstairs, Leroy watched as Skipper put the moves on the very beautiful ……………..and very married newscaster! Though it was quite dark with only the lights in the parking lot illuminating the area, one would be able to see the dress being the same as the one worn by the newscaster in the bar. Leroy snapped another shot as Skipper expertly guided the far from reluctant beauty to the side of the building, and then right into the motel room.
Skipper couldn't believe the seemingly innocent and faithful wife had turned into such a hot little number, panting "Ooooooooooooooo ……………………….oooooooooooo ……………………..ohhhhhhhhhhhhhhhh!" Nuzzling at her tender neck, as his fingers expertly unhooked the back of her dress and unzipped the garment, Skipper soon had her lacy baby blue bra undone and her dress peeled. Capturing a stiff nipple in his mouth and lathering it with his flicking tongue, he felt her trim fingers running through his hair as she moaned "Yes ………………yes ………………..ohhhhhh, yessssssssssssssssssssssss!" Then to the other bud and the faithful beauty was at a total loss as she clutched him tightly to her, panting out her pleasure.
Trembling and panting, the next thing Jill realized was lying flat upon the bed minus her dress and lacy bra. Strong hands were caressing her legs, peeling off one heel then there was the 'thump' on the floor where it land. Then another 'thump' after her other heel had been removed. And now those large hands were at her waist, with well experienced fingers deftly peeling her panties down over her hips, down her legs and off her feet to be tossed upon the carpet.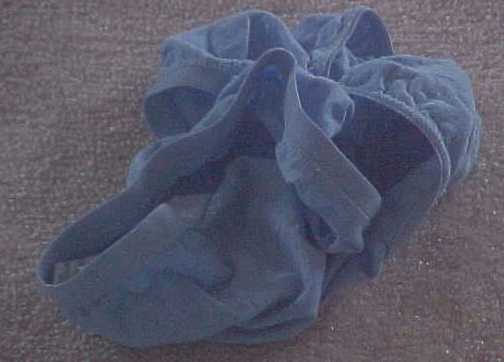 Unable to resist the advances and touch of the handsome young man, her marital vows seriously at risk, Jill felt Skipper's strong hands pushing her knees wide. "Nnnnnnnnnnnnnnn ……………………………nnnnnnnnnnnnnnnnn!" she gritted her teeth in a sudden panic as Skipper face was nuzzling about right in her soft curls. Hands reaching down, pushing at the top of his head, she panted out in desperation "Nnnnnnn ………nnoooooooooooooooo ………………………………noooooooooooooo ……………..ahhhh ………………………ahhhhhhhhhhhhhhhhhhhh!" Never before had Jill ever experienced such a thrilling sensation as she closed her thighs around his face, placing her feet upon his muscular back.
Pressing down with the balls of her feet and curling toes, Jill arched up and screamed "Oh, Godddddddddddddd ………………………….ohhhhhhhh, Goddddddddddddddd ………………ahhhhhhhhhhhhh ……………aieeeeeeeeeeeeeeeeeeeeeeeeeeeeeeeee!" Shuddering uncontrollably in her mind-shattering orgasm brought about by the tongue expertly flicking about on her ultra-sensitive clit, her sweet juices were then being lapped up by her young lover.
Standing beside the bed as he stripped out off his clothing, Skipper couldn't believe it as he thought 'Damn, I knew there was a hidden hot streak in this pretty bitch ………….but this is fucking unbelievable ……………………what a hot little firecracker!' He had always been confident of his male prowess but he never expected this from the demure and innocent beauty. Skipper concluded that the drink with extra tequila had been a major factor, never expecting that the potent liquid Spanish Fly had in dire need for a good fuck.
Back of her ankles grabbed and legs being pushed high and back, Jill shuddered as she felt the blunt fleshy prong being fitted to enter her. She was about to violate her marital vows, become an adulteress, but was desperately in need to have a man in her. Then panic set in as Jill realized the potential consequences, panting desperately "Skipper ……………please …………..you need to put on a condom!"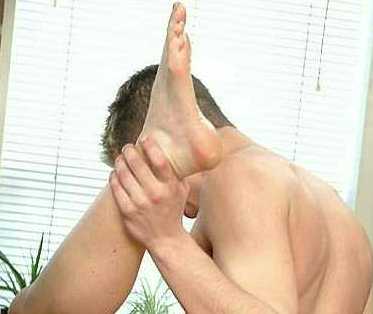 Jill froze and gasped as the thickness pushed forward and began to enter her, then heard Skipper's taunting chuckle "You're wrong about the water! Don't you think a good newscaster should find out what's really making all those babies in your hometown! You weren't really here to interview me about football, were you? Heard you were at the sporting goods this afternoon ………………..inquiring about those teddy bears with my number on them!"
Her secret out as to the real reason for the interview, Jill could only pant with pleasure as the thick cock slid a couple of inches into her hot and horny hole as Skipper advised "We should discuss it ……………………get right down to the meat of it!" "Ohhhhhhhhhhh …………………….oh, Goddddddddddddddddddddddddd ………………………ahhhh ……………………so bigggggggggggg!" she shuddered as the handsome stud did in fact get right down to the meat of the matter.
Never had she been penetrated so deeply before. Having given her virginity to her husband on their wedding night, Jill had been a true and faithful wife ………….till now! Cunt muscles squeezing at the thick cock as it sliced in and out of her, it was a fuck Jill would never forget as she panted "Yes ………………….oh, yessssssss …………….fuck me …………………………….fuck meeeeeeeeeeeeeeee! Oh, God ……………….yessss ………………………yes …………………….show me how you make all those babies!"
And show her he did as Skipper lanced in and out of petite beauty. This was what he lived his life for …………………….the pleasure of seducing a beautiful married woman ………………….to turn a innocent faithful wife into violating her marital vows and become and adulteress! To hear them beg him for more just turned Skipper on, determined to turn the sweet and faithful wife into a wanton slut for cock.
Faster and faster she was fucked by the expert cocksman and Jill was now screaming "Yes ……………………..yessssssssssss ……………………..fuck me ……………faster …………………….faster ………………………….oh, Goddddddd ………………..I ………………………I'm cummmmmminggggggggggggggggggggg!" And then the cock within her burst, blasting her into outer space as all she saw were flashing stars spinning about her.
Blinking her eyes, Jill thought of the dream she had last night and how realistic it all seemed. Eyes focusing, a chill went through her as she looked about the strange room that was now lit up by the sunrise. Jill gasped as she observed her dress lying in a heap near the door way, then nearby was her lacy blue bra and the heels she had worn. She grasped the sheet over her, holding it tight as she realized that she was stark naked. Turning her head, there lay Skipper Harmon with his back to her.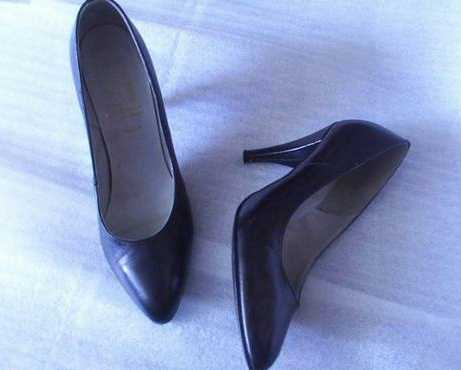 'Oh, God …………..it wasn't a dream!' Jill realized as reached down to touch herself. 'Oh, my Godddddddd ……………..what have I done!' she shuddered at the feel of her matted curls and the dry glaze of sperm covering her inner thighs. Quietly, Jill slid out of the bed to retrieve her dress. Slipping the dress on, she then retrieved her bra and matching baby blue panties. Stuffing the undergarments in to her purse, Jill got her heels, then quietly opened the door and slipped out.

'Click ………………click ………………..click ………………….click' were the sounds upstairs from behind the window. 'Oh, baby ……………………your sweet little ass is gonna be mine now!' Leroy chuckled as he captured the beauty slipping out of the 'Horny Toad Motel' with her dress disheveled and carrying her heels in one hand. And he had made sure that last shot also captured the name of the motel in the background. 'Oh, sweetie …………………..bet hubby would be quite upset seeing pics of his lovely wife dancing with the handsome college jock, then coming out of the motel room early the next morning looking well-fucked!' he surmised.

Looking at the time, Jill sped up as she wanted to get back to her parents' home where she had been staying. Though they didn't wait up for her, it sure would raise some eyebrows if they discovered that she had not been home the entire night. With her parents normally sleeping in a bit, there was time to slip in and pretend she had gotten in earlier. But first to find a store that was open and make a quick stop to buy a bottle of douche, if it was not too late already.

Slipping under the covers in her old bedroom, Jill closed her eyes as she tried to replay all the events during the night. She recalled being in the bar with Skipper, how he had escorted out into the parking lot ………………and then how he had expertly seduced her. 'Oh, God ………………..he put his head down …………..right between my legs …………………….and had his mouth on me!' she shivered. Then she clearly recalled how he had grasped her by the ankles, bending her in two as her skewered her deeply, admitting to her of his bastardly deeds in being the real cause of all those babies.

Then more and more of the night's events came back to her memory, giving Jill a cold chill. She shuddered, telling herself 'Oh, God ………………I couldn't have done such a filthy thing!' But her memory told her otherwise as Jill recalled how much she had been in need even after getting the fuck of her life. She had been so hot and horny, her cunny needing to be filled once again as Skipper had being lying on his back and cock flaccid from the first fuck.

Shaking her head 'no' Jill could not get it out of her mind that she indeed had done that 'filthy thing'! So badly in need of a stiff cock, she remembered leaning over, taking the slick and slimy cock into her mouth to make it hard once more. And by sucking and worrying it in her mouth, it came back to life, inflating and getting longer and longer. Then she had wanted to see if see could get all in her mouth, swallowing again and again. She shuddered, then felt the bottom of her throat, the depth where the tip of the cockhead had been when her nose brushed up against his fuzzy hair.

Bundling herself up under the covers, Jill recalled next straddling the handsome young jock, bouncing up and down on his upright prong as she cupped her breasts and caressed her sensitive nipples. That long thick cock did indeed scratch that nagging itch between her legs, making her cream time and time again till it burst, coating her insides with that hot liquid balm ………………………….that baby making cream of his!

Everything seemed a bit fuzzy after that, but she did recall awaking during the night, turning into the arms of her lover and more passionate lovemaking ensued. And then she had once awoken with Skipper between her widespread legs and taking her once again. One clear memory was being on her side when she woke as Skipper was pushing her over onto her stomach, then lifting her hips up to position her onto all fours.

Then he had cupped her swaying titties and squeezing them as one would milk a cow's utters. Jill shuddered once again, recalled how Skipper had whispered "Gonna fuck you like the real bitch you are! Sneaking around town, trying to get a news story on the baby boom! Well, you got your story now ………………..tell'em how Skipper Harmon's been knocking up all the pretty ladies …………………..how you got yourself five doses of his baby juice shot up right between your own sexy legs!"

Jill prayed that the douche had done the trick and that it had not already been too late. Remorseful of the sin she had committed, Jill knew that she would be punished for violating her marital vows. And that the consequences would be of her being impregnated from her illicit affair, having to present another man's baby to her loving husband and telling him that the baby was his, then seeing the baby each day would serve as a reminder of her sordid night of sin.

Back at the station the next day, when on camera to report a news story, the co-anchor caught her by surprise when announcing "And back with us after spending some time at our baby boomtown is Jill Norris! So, Jill ………..is it the water there?" Forcing a smile and a slight chuckle in response as she blushed right on camera, a nervous chill coursed through her body before starting with her news story.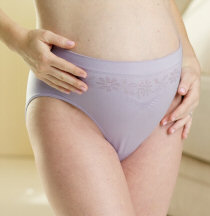 Several months later, when she was obviously beginning to show and having to tell her co-workers at the station of the pregnancy, all Jill could do was to grin and bear to wisecracks made on the air that 'Well, looks like Jill did drink the water back at Babytown!' And back at the athletic dorm at State U., two players in particular enjoyed seeing her blush on television and learning of her pregnancy.

End of Story.